Meet Kim Kardashian's low-key childhood bestie, Allison Statter: she's the college dropout daughter of Irving Azoff, who's managed J. Lo and Lizzo, and featured in Kim's Skims and KKW campaigns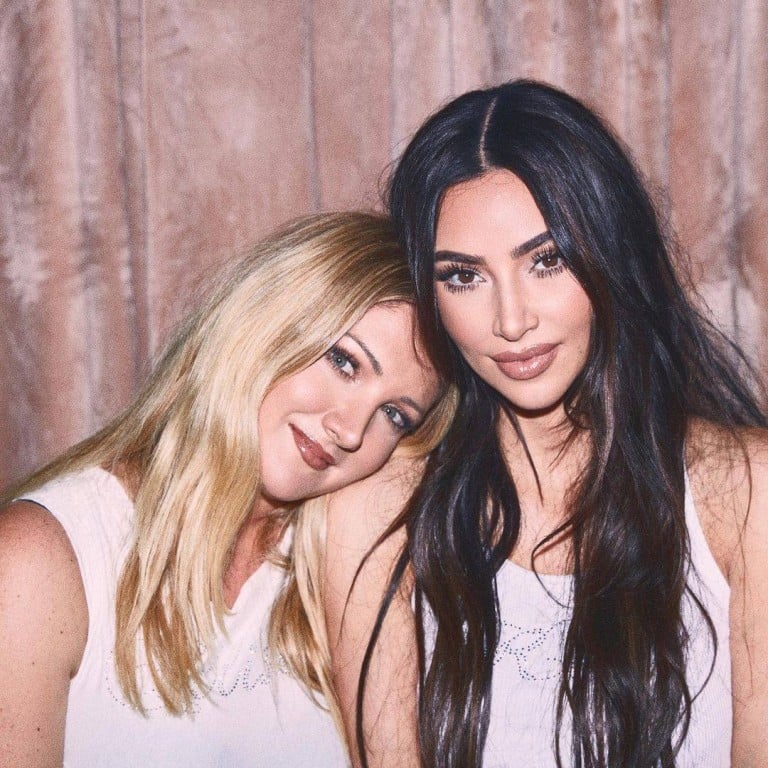 Having ultra famous friends can be
a catalyst for your own fame
. A throwback photo, a birthday post, a holiday selfie – sometimes that's all it takes for the world to sit up and pay attention. And while most people would love to piggyback on a well-known pal's success, Allison Statter isn't one of them.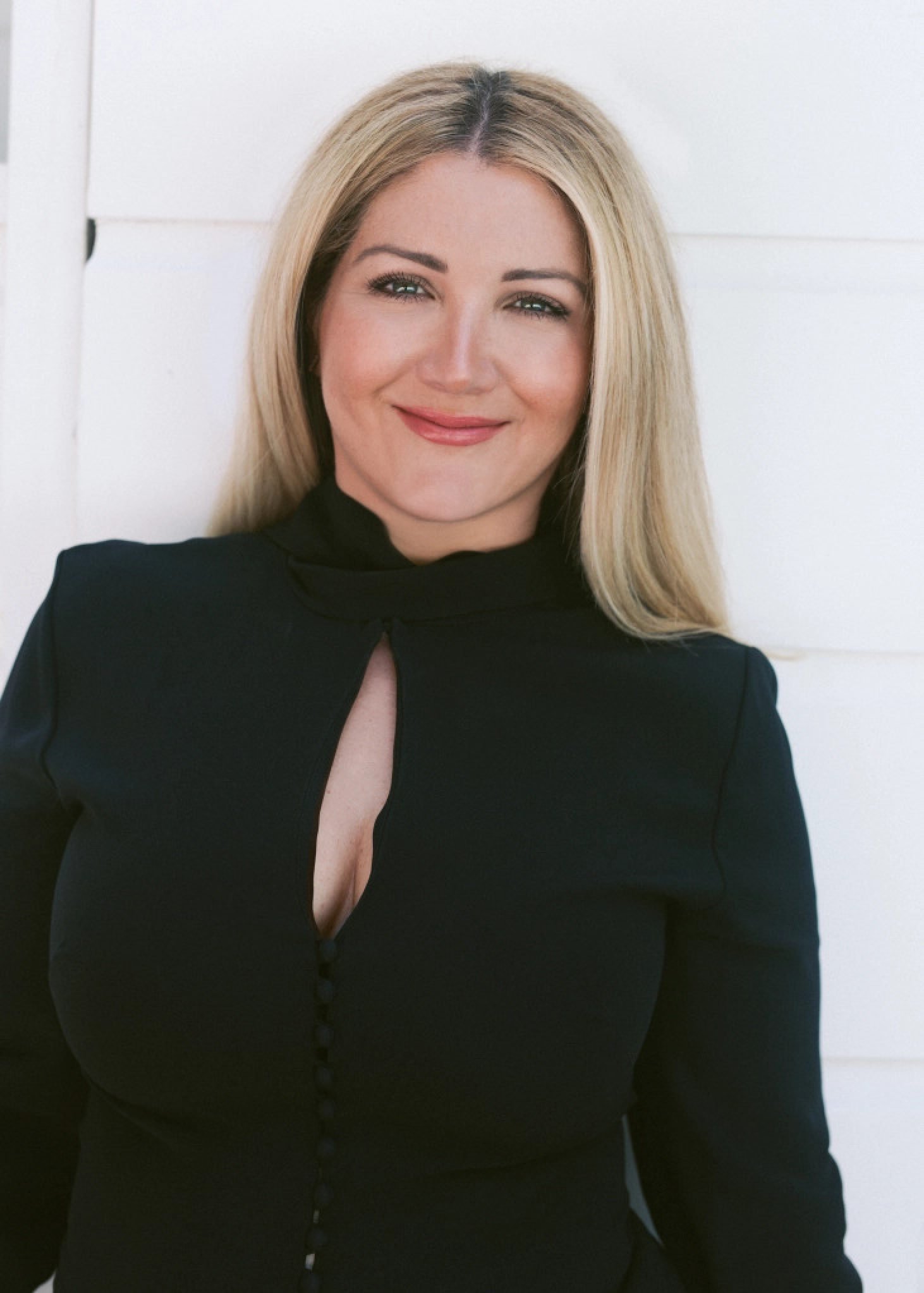 In fact, this LA native is the opposite. She's been close friends with Kim Kardashian since primary school and hiding that fact from the world for so long was no mean feat. She managed it too – until Kardashian posted a heartfelt message about her on Instagram, baffling her followers.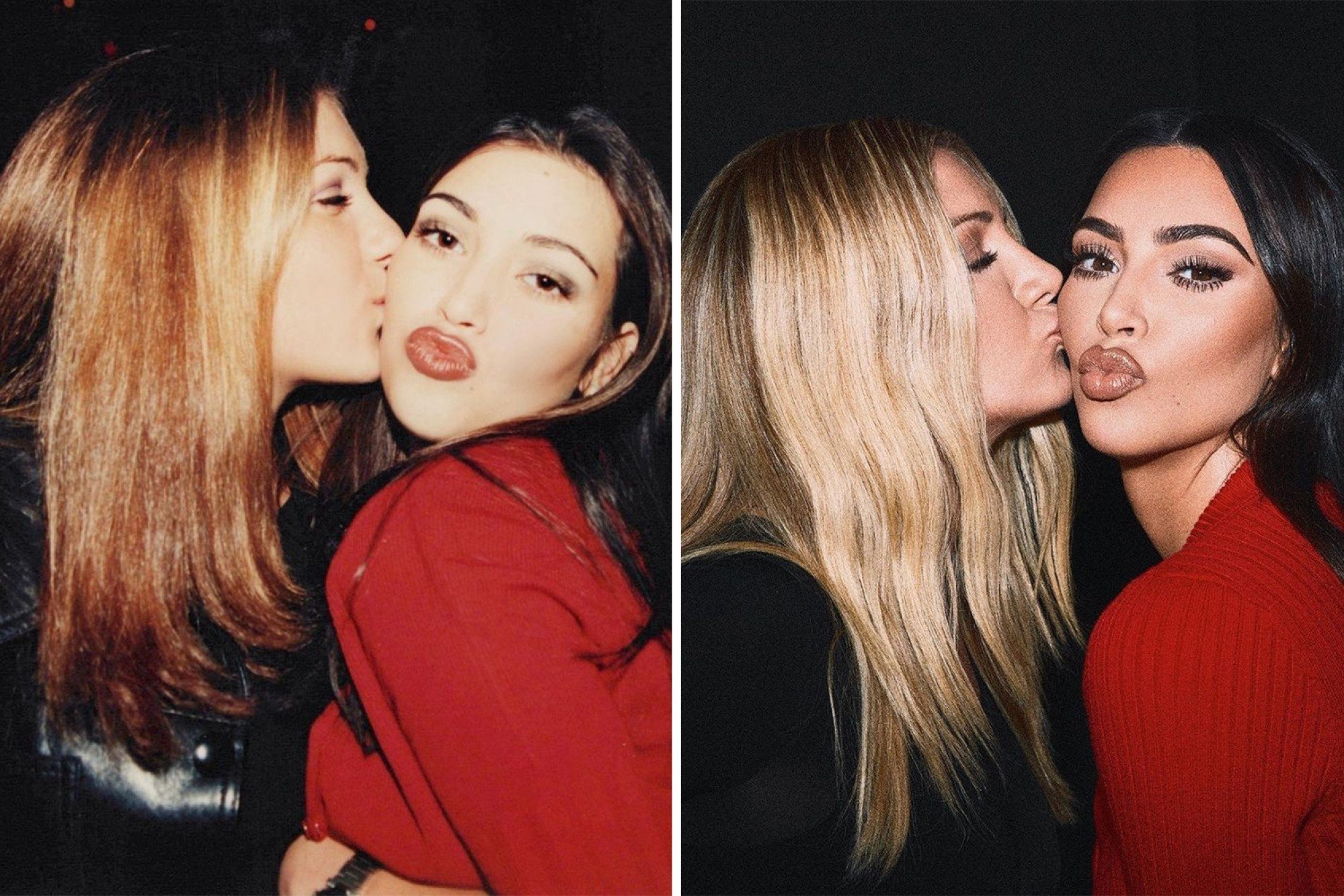 Yep, it was on Statter's 40th birthday that she suddenly went from being a relative unknown, to someone front and centre in the Kardashian spotlight. Already known in certain circles for being the daughter of music mogul Irving Azoff, the world also found out that she's Kardashian's oldest and dearest friend.
Let's find out a little more about the woman who has been there for Kardashian through thick and thin.
She has a famous father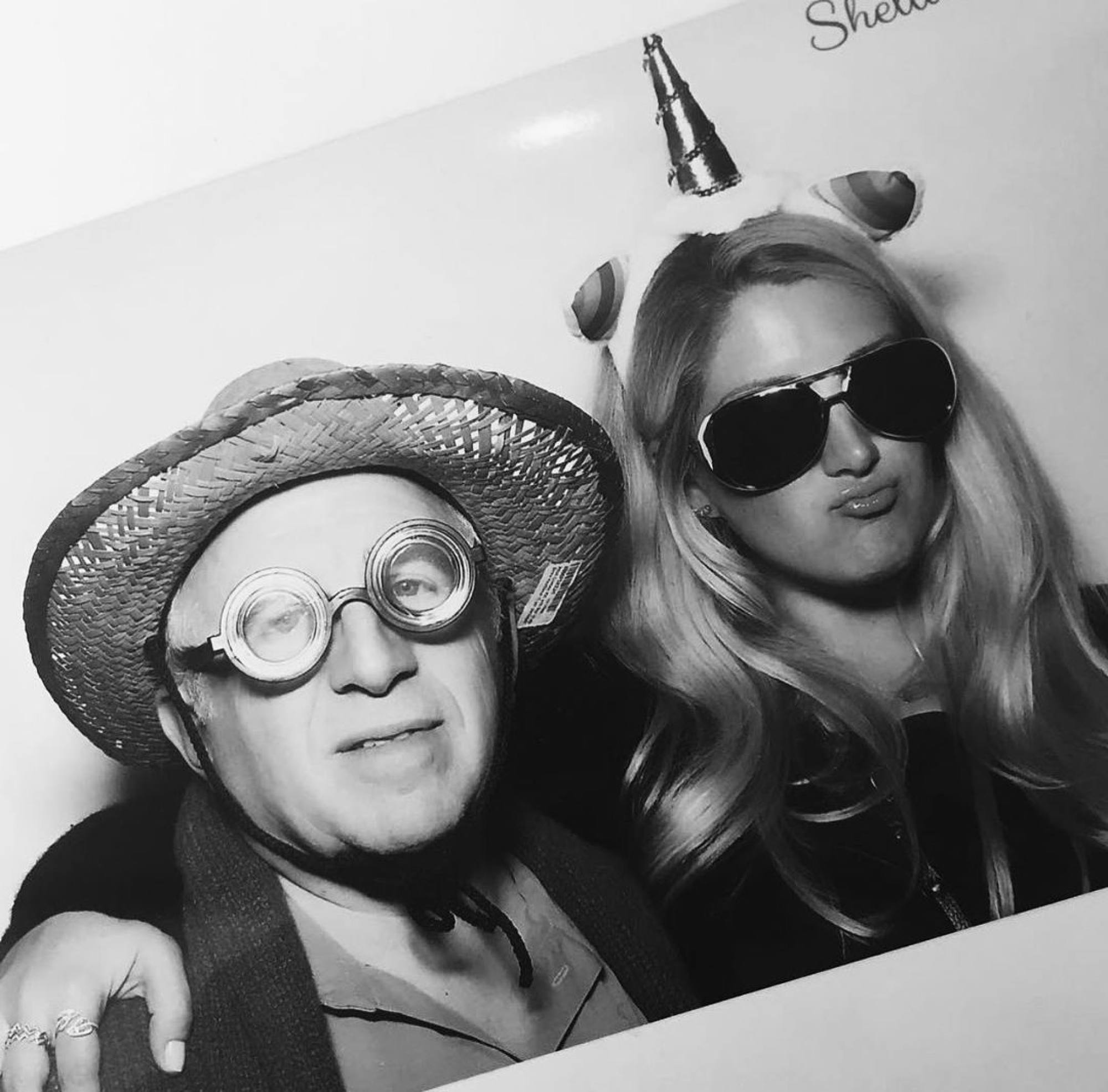 Statter was born to parents Shelli Azoff and Irving Azoff, the latter being a legendary talent manager best known for building the careers of everyone from The Eagles to Jon Bon Jovi and Lizzo. The 42-year-old has three siblings she grew up with in the Beverly Hills suburb. Her younger brother, Jeff Azoff, currently
manages Harry Styles
through the family's company, Full Stop Management.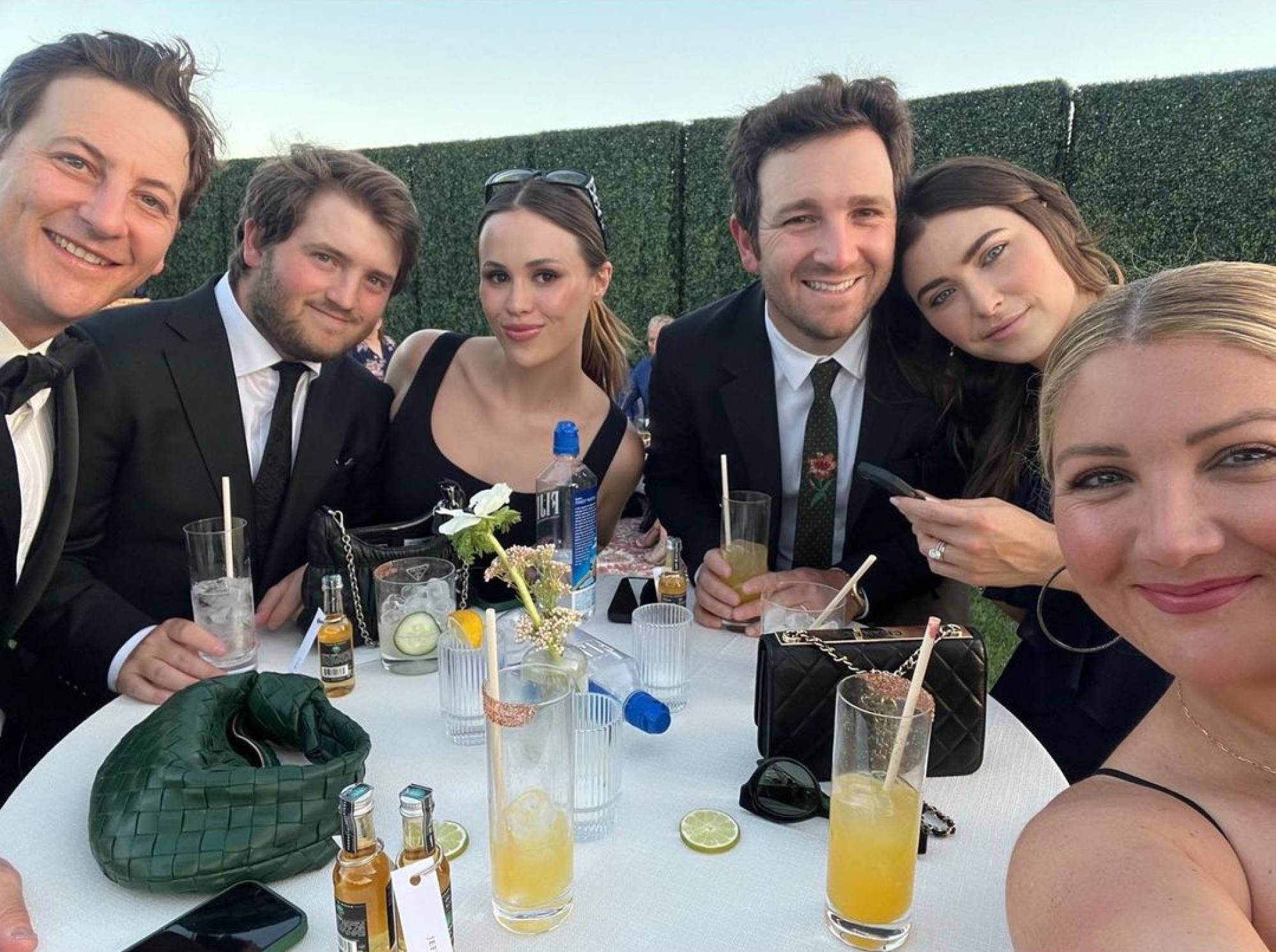 But the Kardashian connection comes via Statter's mother Shelli, who is fast friends with
Kris Jenner
, meaning that the girls have been playing together since they were tiny.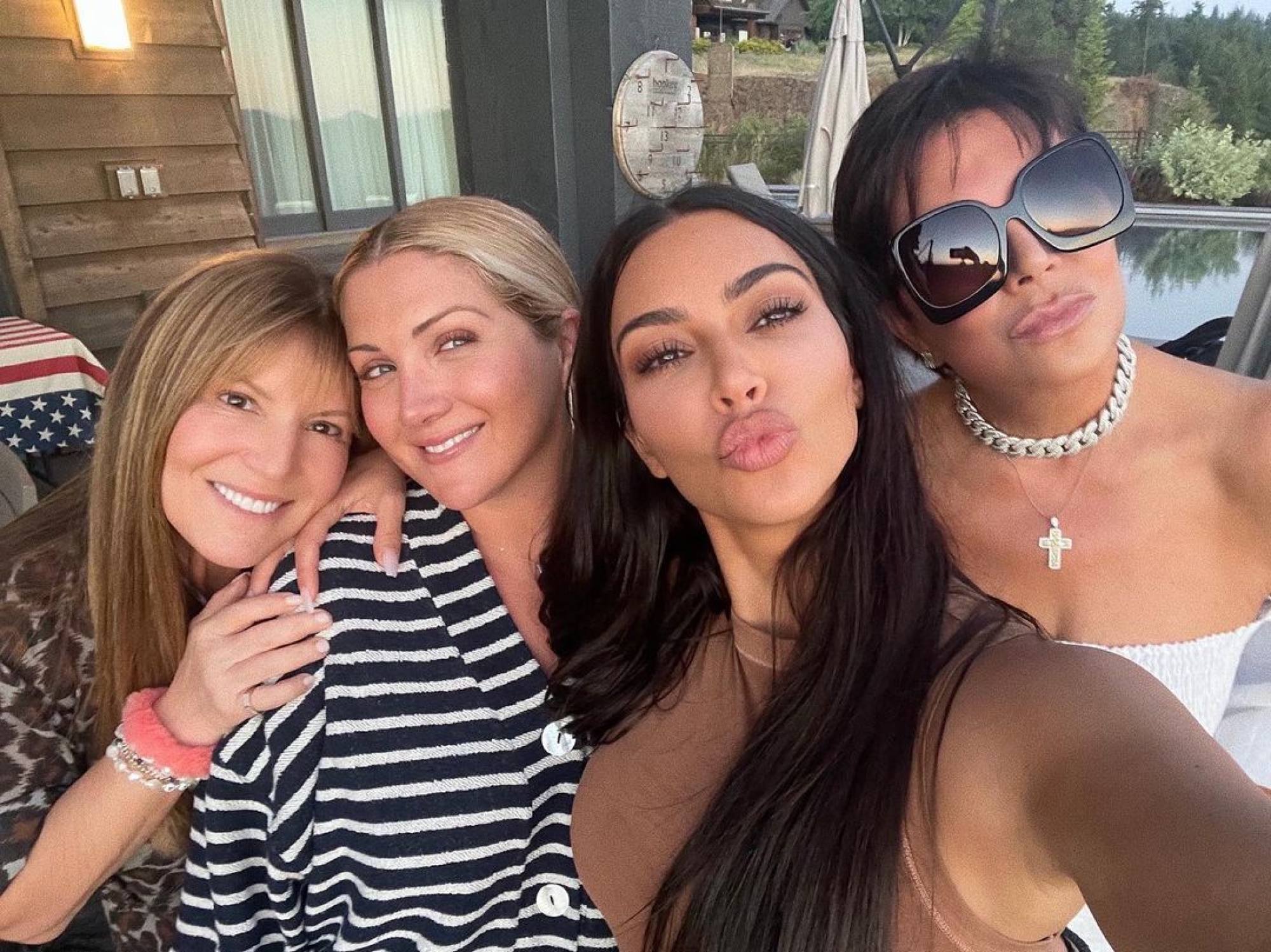 Statter has widely been quoted as referring to herself as a
"college dropout"
because she left after just two years to go and work in her father's company, Azoff Music Management, where she ended up staying for the next 17 years. Then, in 2015, she co-founded the Blended Strategy Group.
The Kim Konnection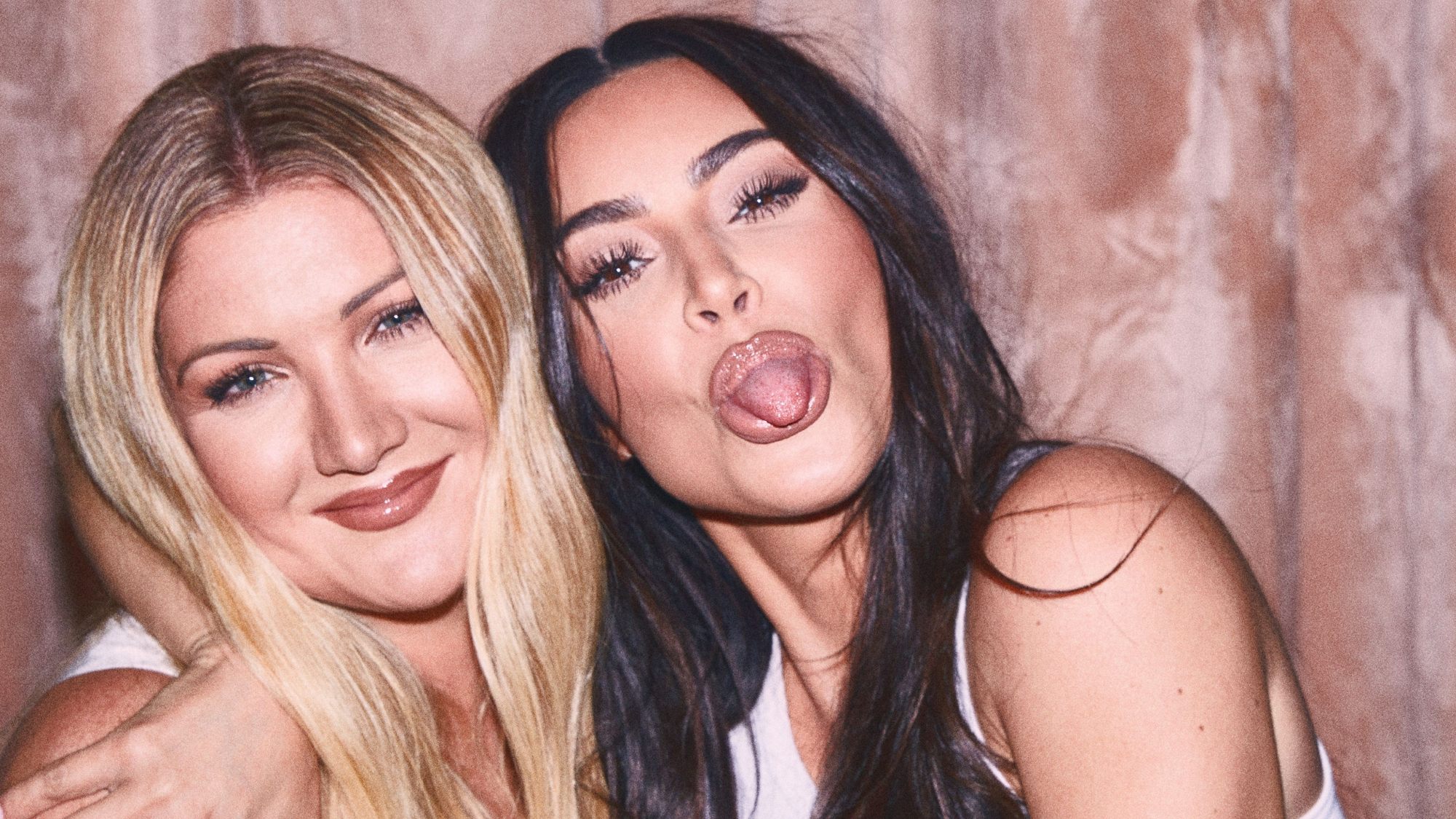 Kardashian's inner circle is tight, and Statter is among her "lifers".
"I know I always say 'my BFF', and I definitely have lots of them, but Allison and I go way, way back," Kardashian revealed in a video, People reported.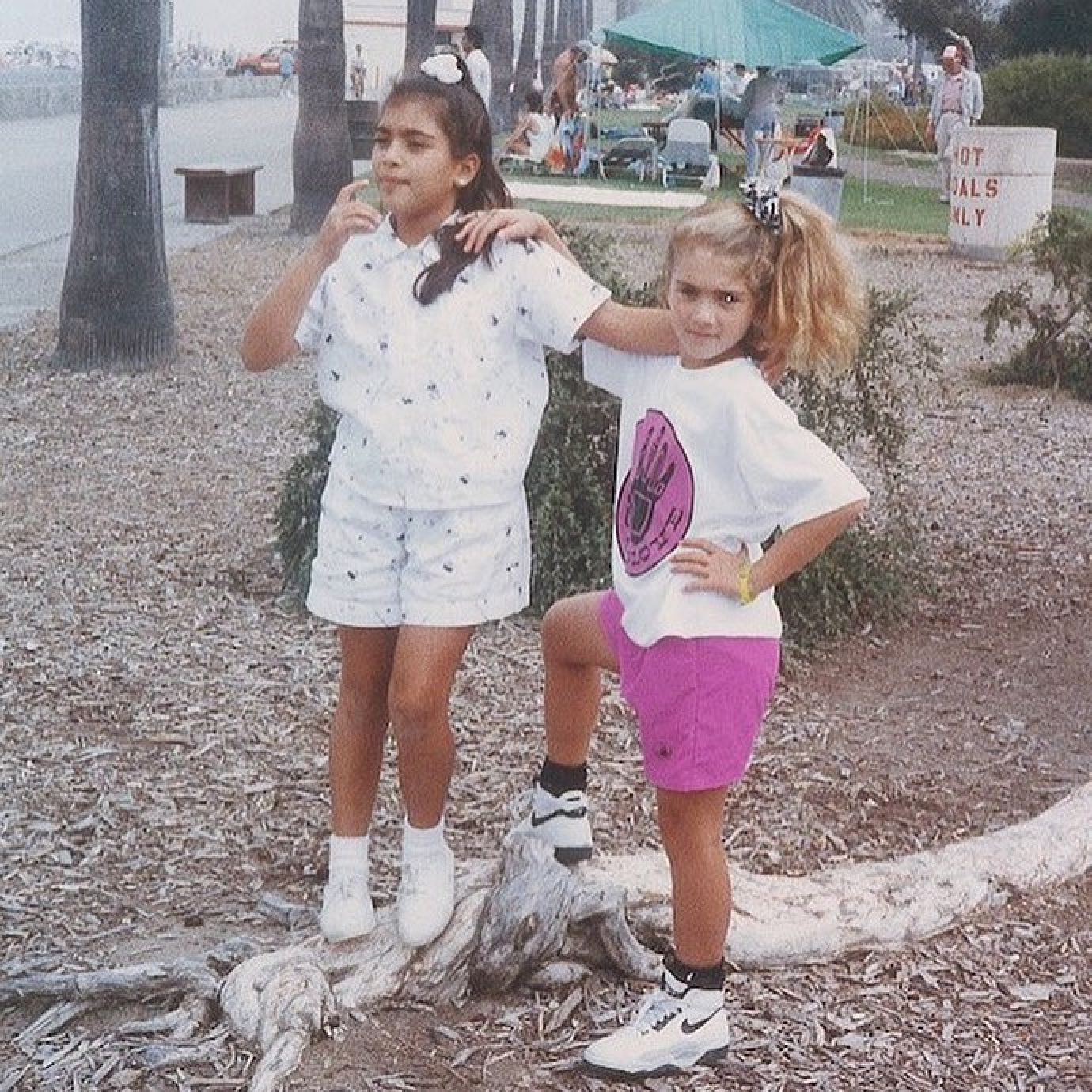 Statter has been present for all the milestone occasions in her bestie's life, from her baby shower to her 2013 engagement.
"Allison is like the first person that I would call if there was like a huge family drama. Like, before anyone," Kardashian said in the same video, with Statter responding: "And I would do the same. We're basically as close as you get to sisters without having blood."
She wanted to be a make-up artist but changed her mind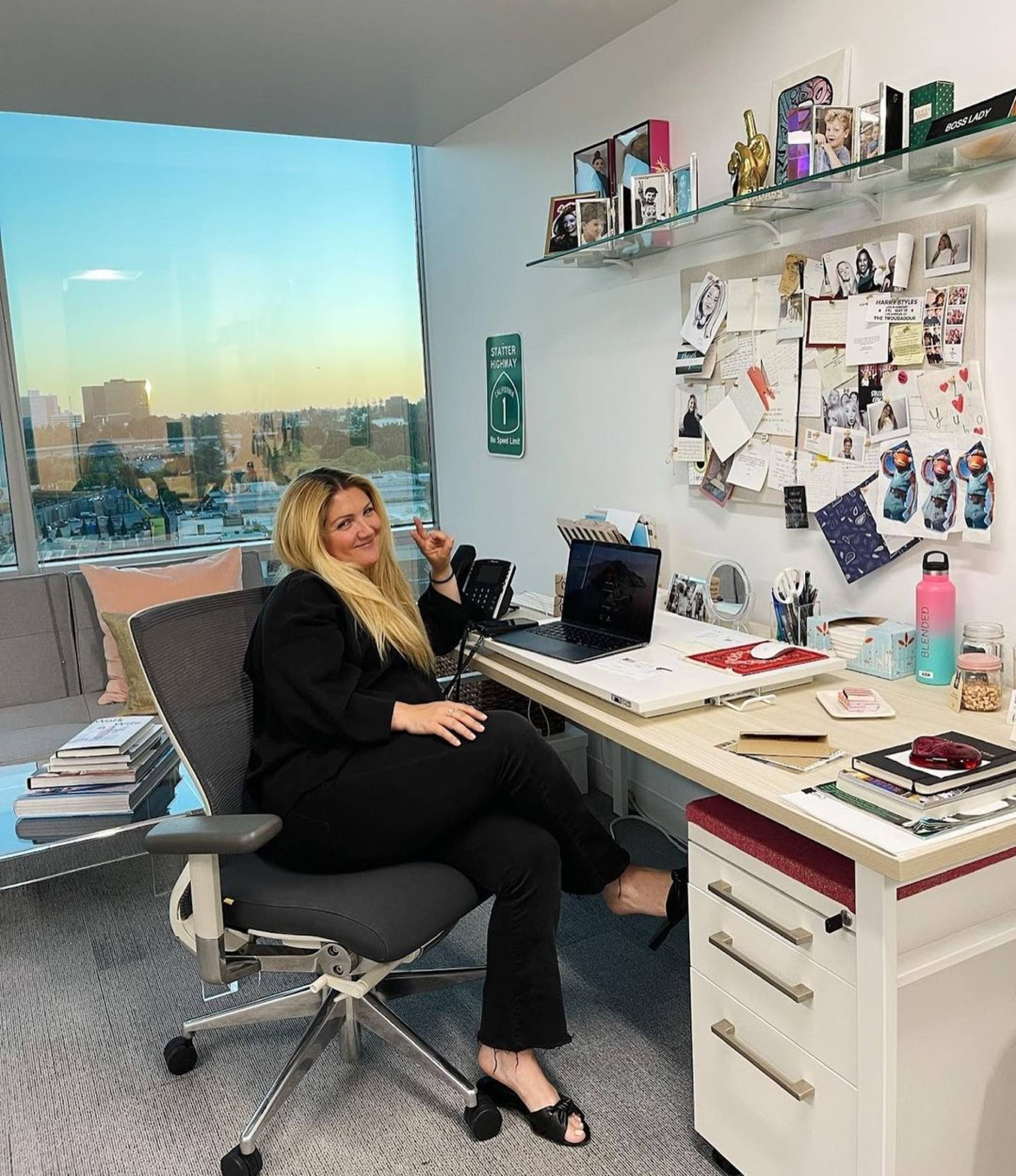 The supermum and entrepreneur – who's been influencing the celebrity talent ecosystem behind the scenes for years – toiled away for her father's company until 2015.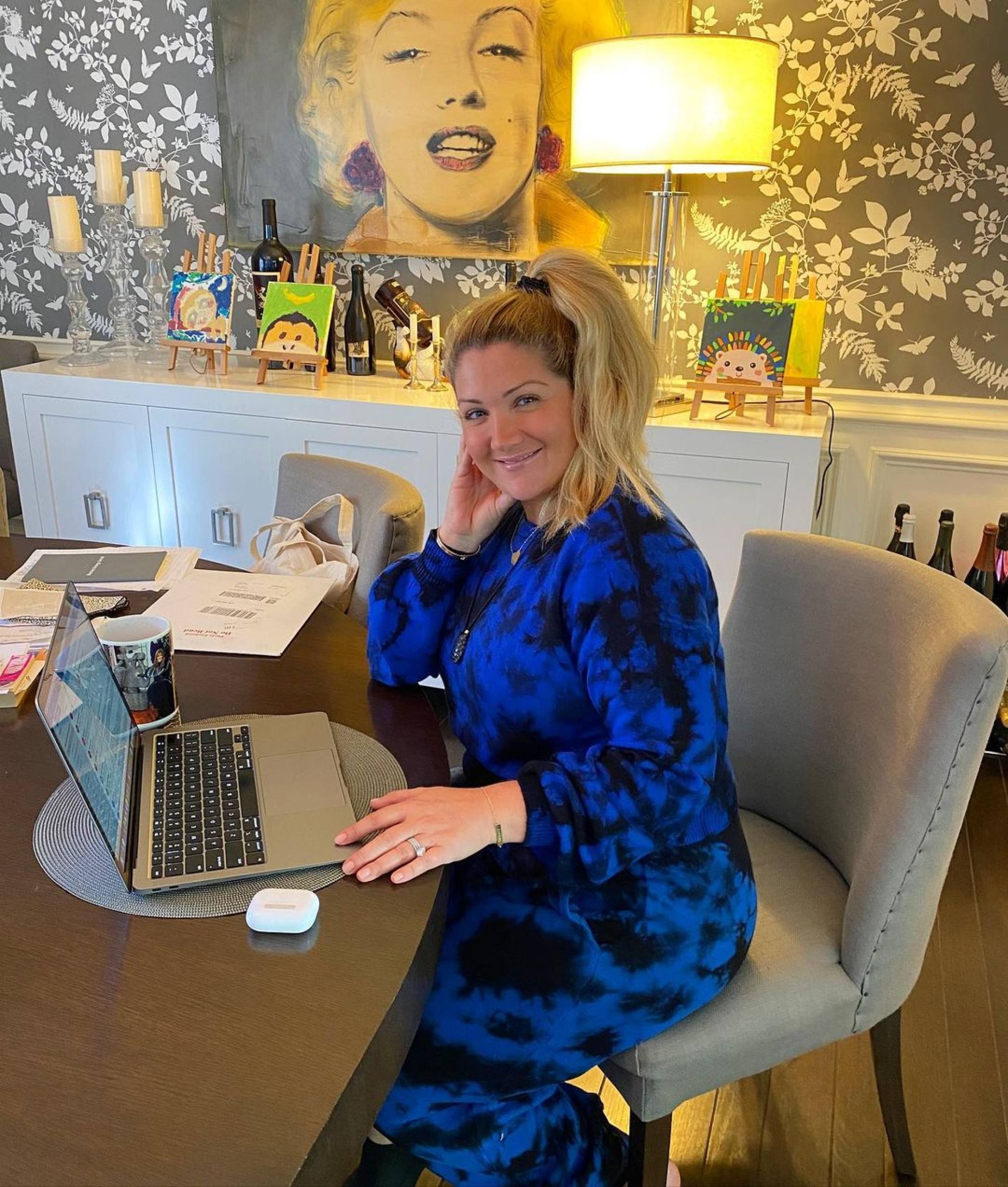 In a Forbes interview, Statter revealed: "I've always worked. I spent my summers as a teen as a receptionist and in salons cleaning out the hair bins or the trash cans. I went to college for two years, but it wasn't a fit. Coming home, I ended up working at a West Hollywood salon with a dream to be a make-up artist."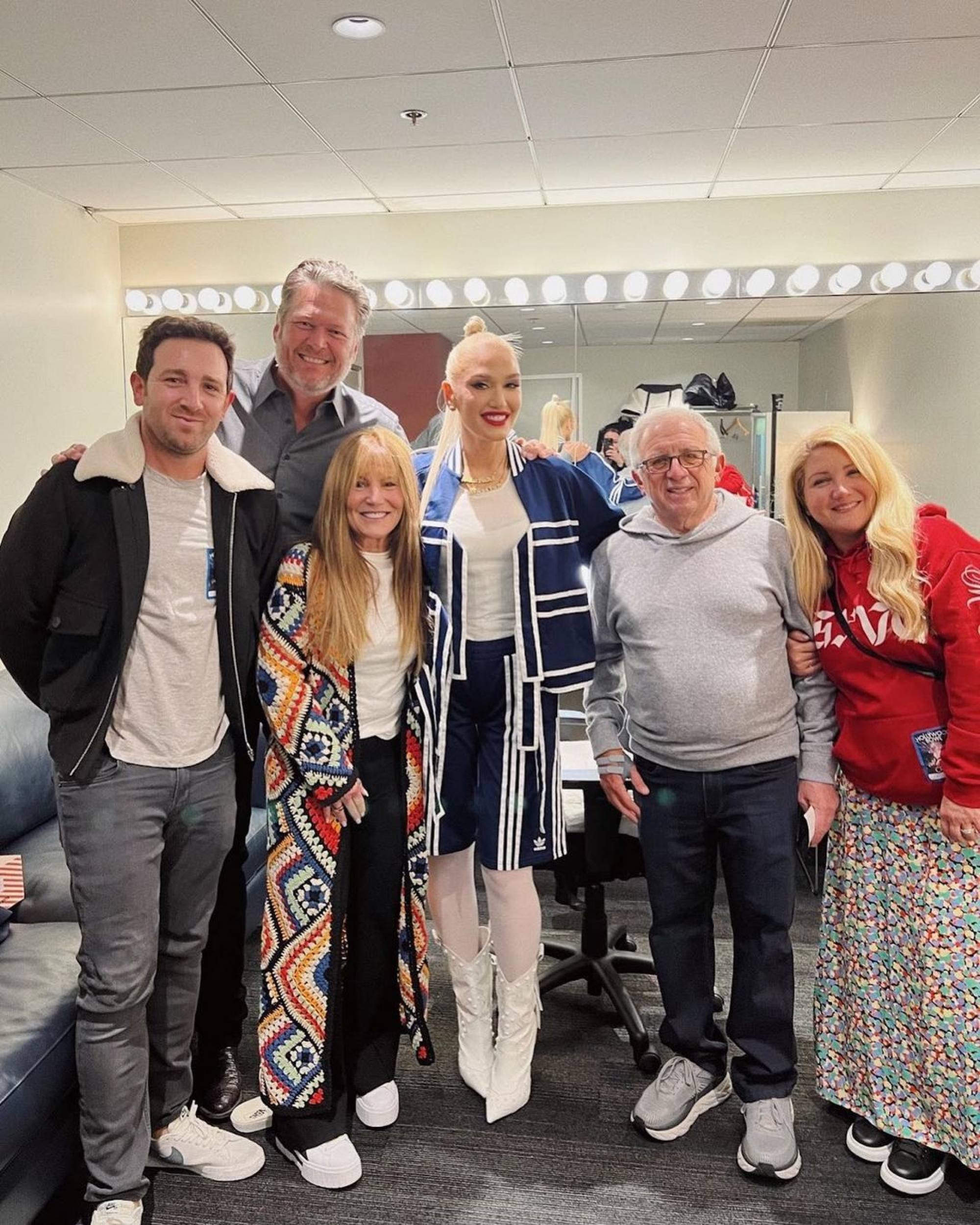 But after deciding to give working at her father's company a go, she ended up staying for almost two decades, where the team managed musical powerhouses
including J. Lo
, Christina Aguilera and Jewel, while brokering global brand deal partnerships with Fortune 500 companies such as Pepsi and L'Oreal.
She co-founded Blended Strategy Group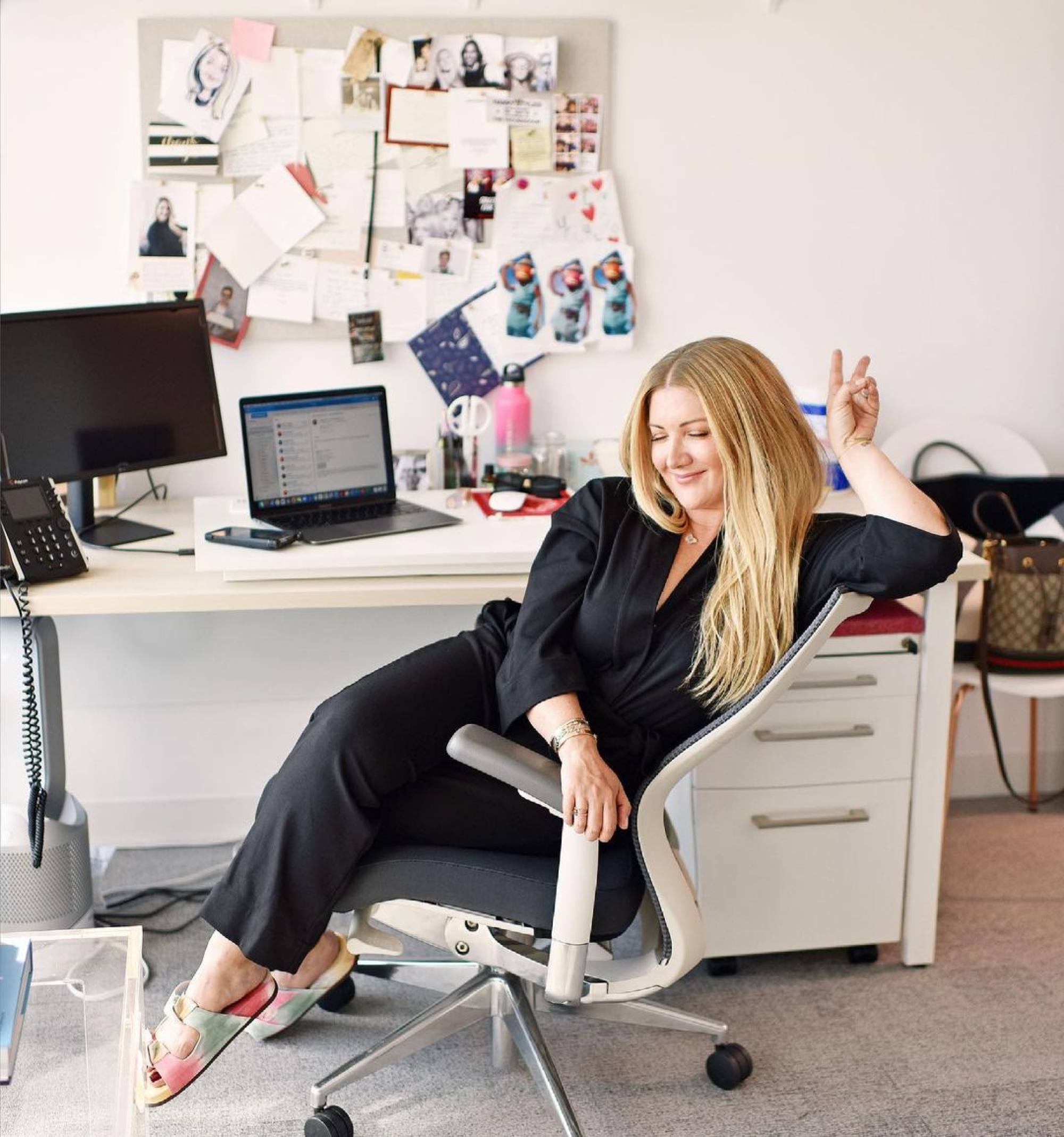 In 2015, Statter decided to branch out and make it on her own. She partnered with Harvard Business School graduate Sherry Jhawar and launched a creative marketing and communications agency focusing on entertainment, PR and social media.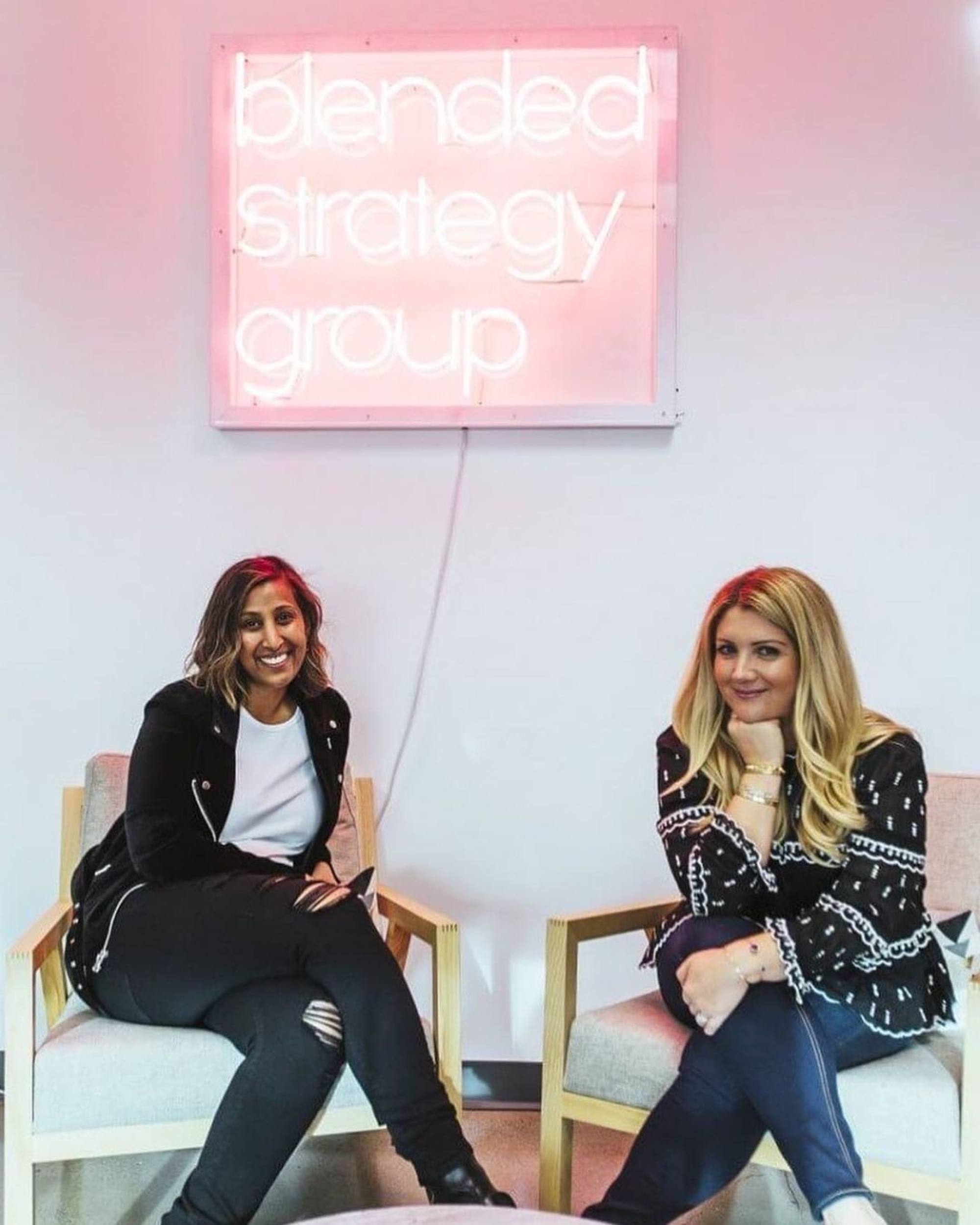 To date, Blended Strategy Group has worked with everyone from Nina Dobrev and Chelsea Handler, to Kendall Jenner, Seth Rogen
and Rebel Wilson
.
She's a multitasker and a mother to three kids
It wouldn't be incorrect to dub Statter music royalty, but she is still decidedly low key for someone who must be surrounded by celebrities most of the time. The same appears to go for her personal life, which looks endearingly normal on social media.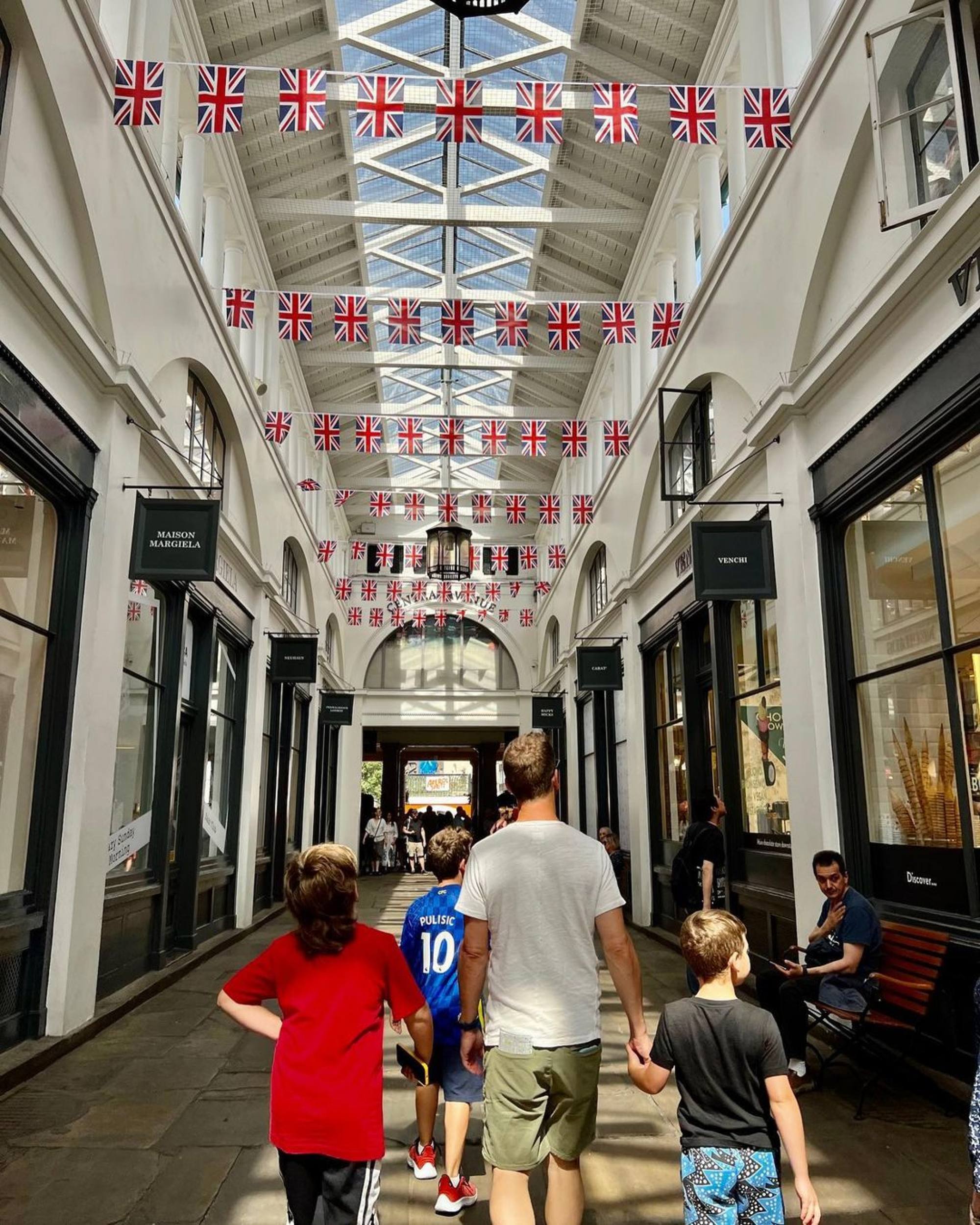 Her Instagram posts show no pretence and nothing is heavily filtered – Statter seems happy just to share authentic snapshots of her daily life and the special moments she shares with her family, from Christmas mornings to holidays to London, Hawaii or Aspen.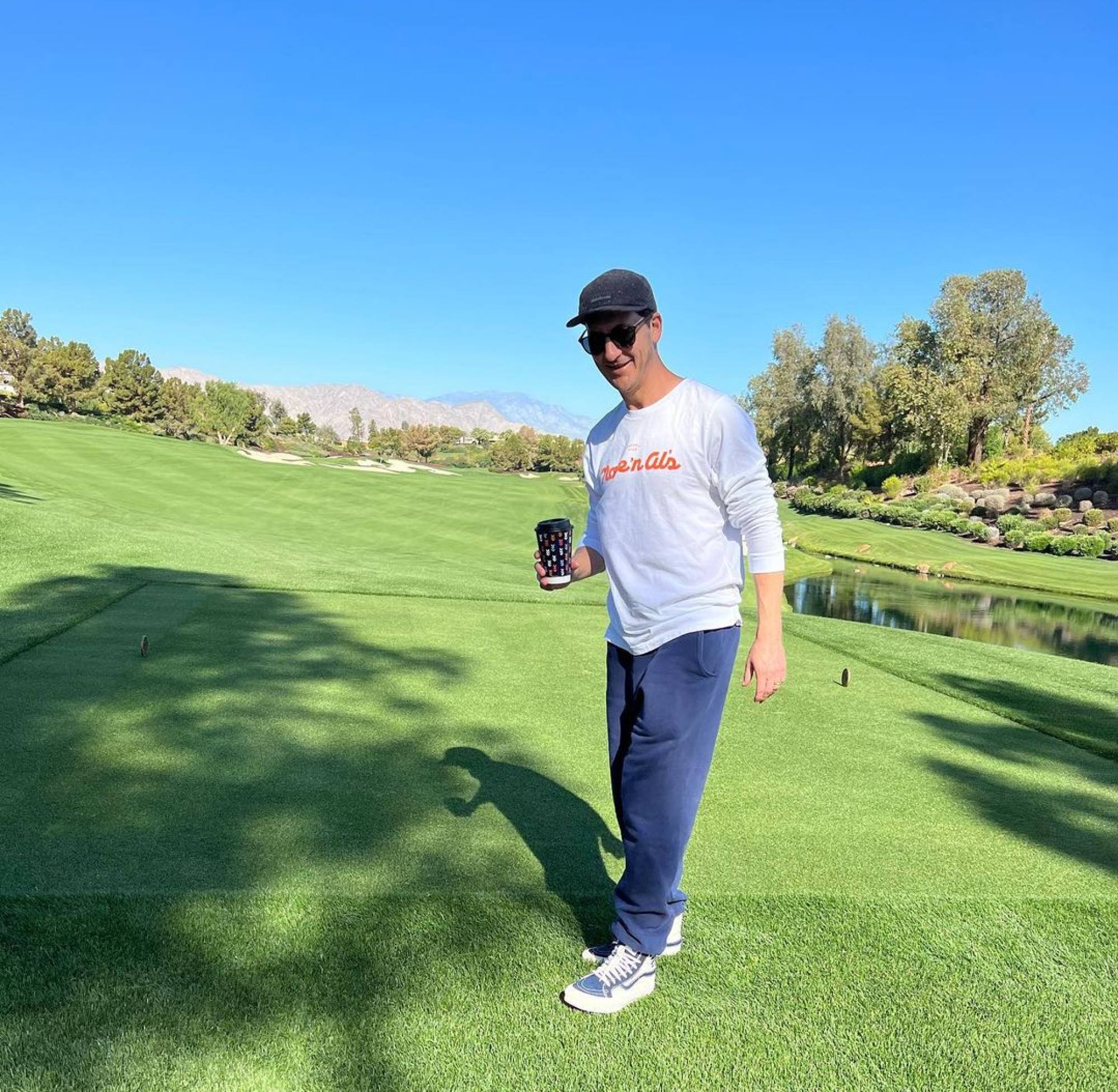 Her husband, Richard Statter, is an executive at United Talent Agency in LA. Together they are raising their three sons in a large mansion in Bel Air.
She's featured in several collaborations with Kardashian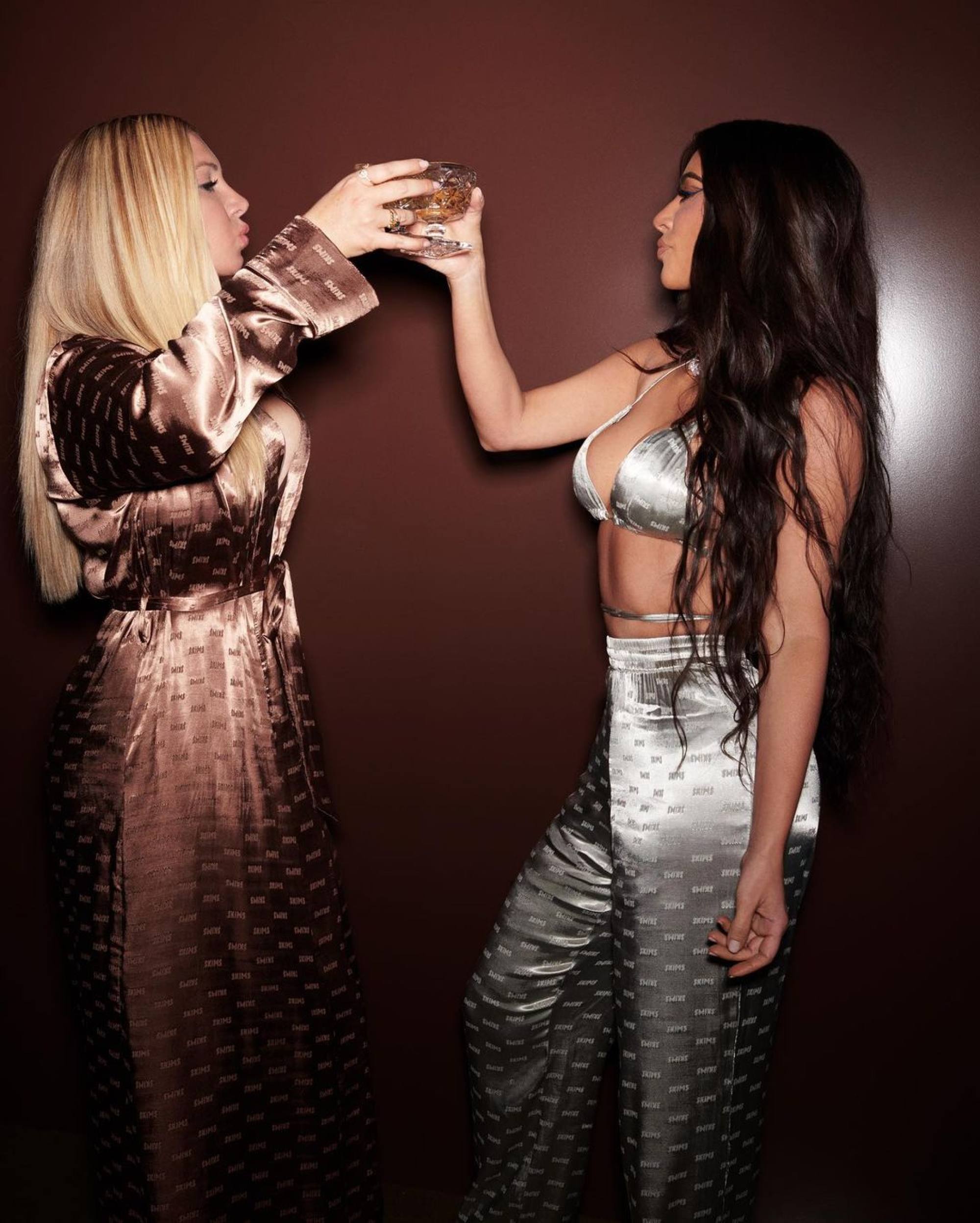 Statter was part of one of the most unforgettable Skims campaigns
Kardashian masterminded
, which featured the billionaire's sisters
Khloé and Kourtney
alongside their friends La La Anthony, Stephanie Shepherd, Jen Atkin, make-up artist Mary Phillips and fitness influencer Melissa Alcantara. The Skims x Jacquard "dinner party" saw the Kardashian's besties in Skims finery surrounded by bottles of champagne, gourmet food and decadent chandeliers.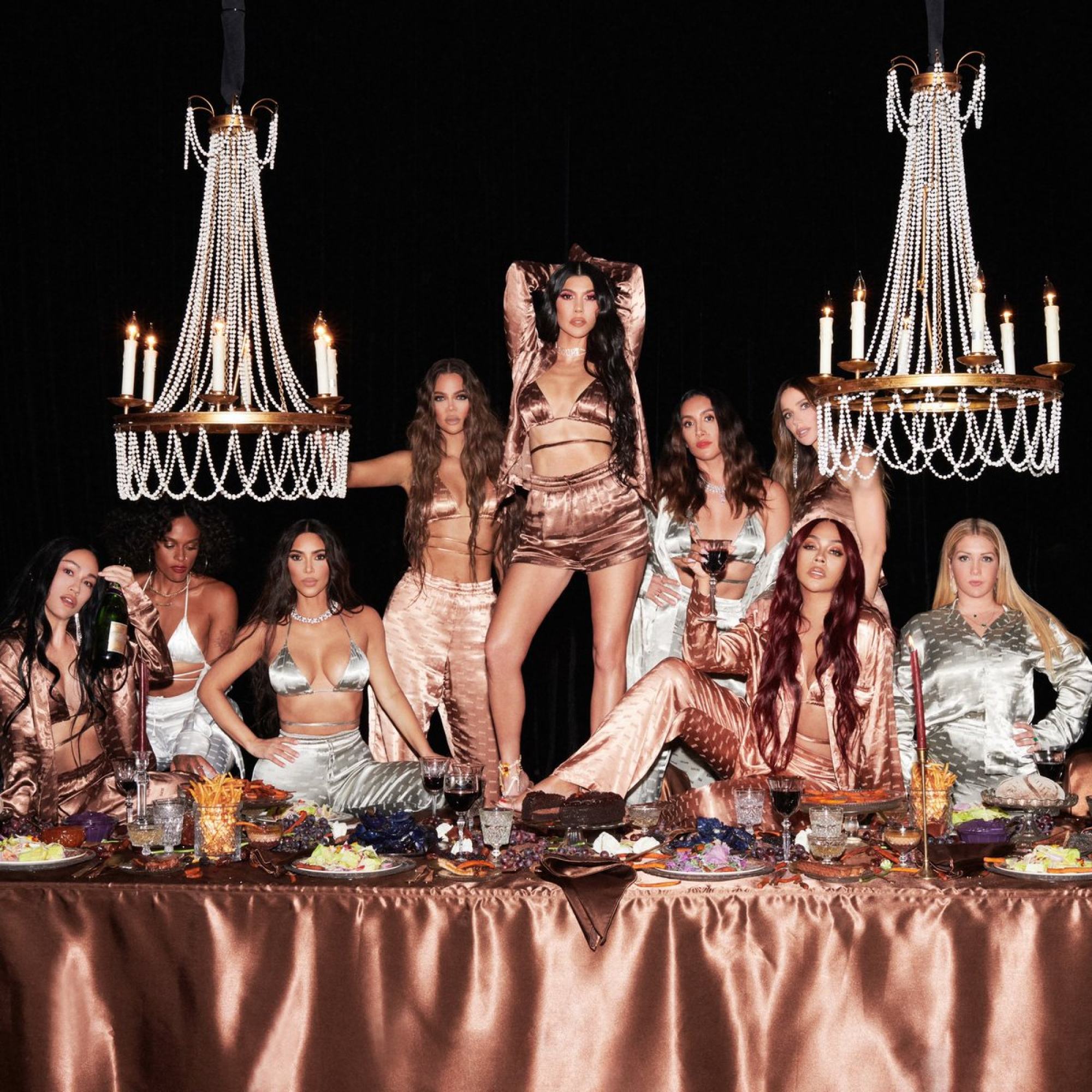 Besides Skims, the KKW Beauty x Allison collection was another tribute to the pair's decades' long friendship. Consisting of mainly quick and easy neutral basics, the six-piece make-up collection put their now famous friendship firmly on the map.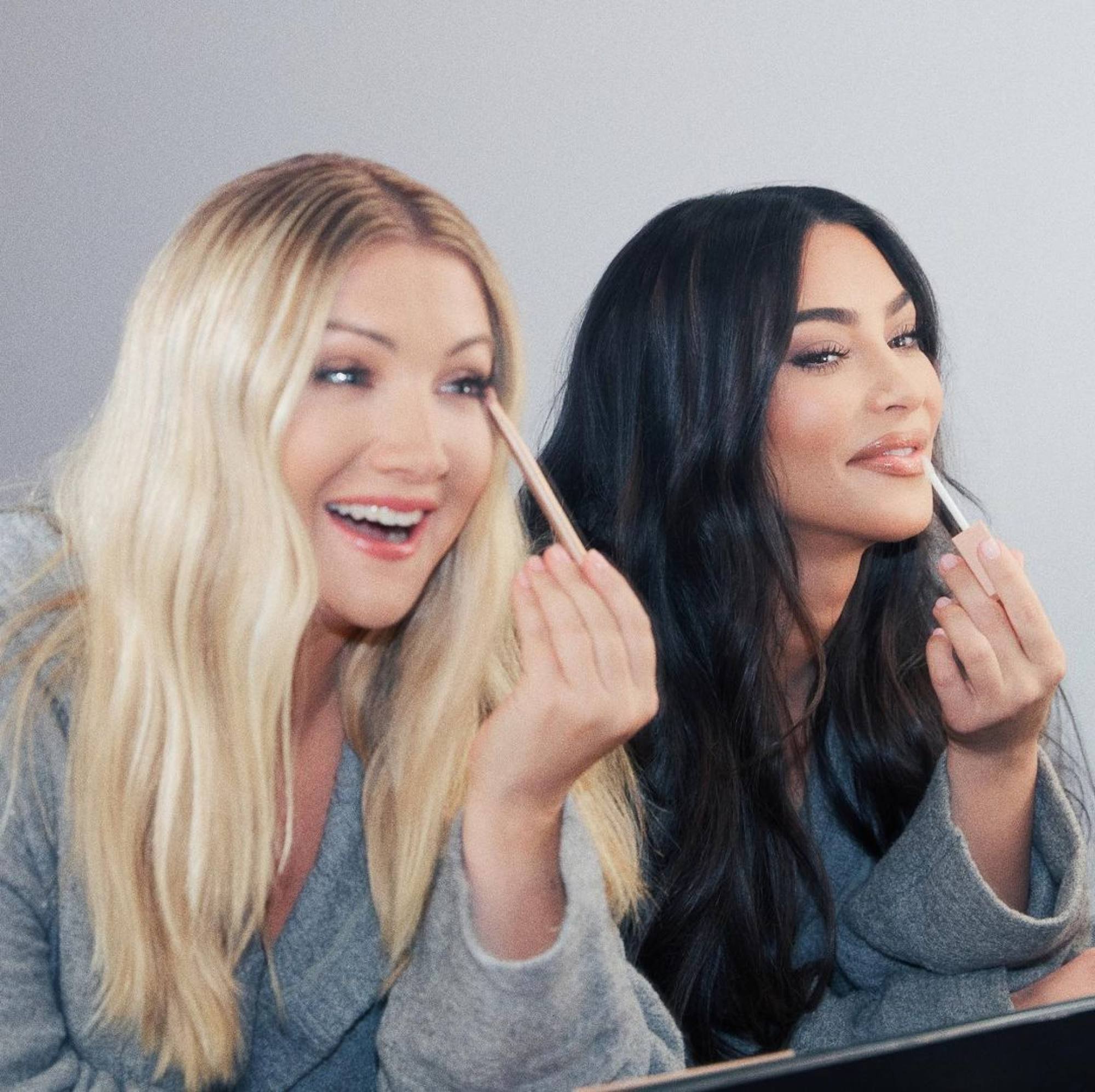 "I always remember Allison and I getting ready for prom," Kardashian told Allure.
"I would use any and all of Kim's eye shadows," Statter added. "Kim used to match her make-up to whatever she was wearing."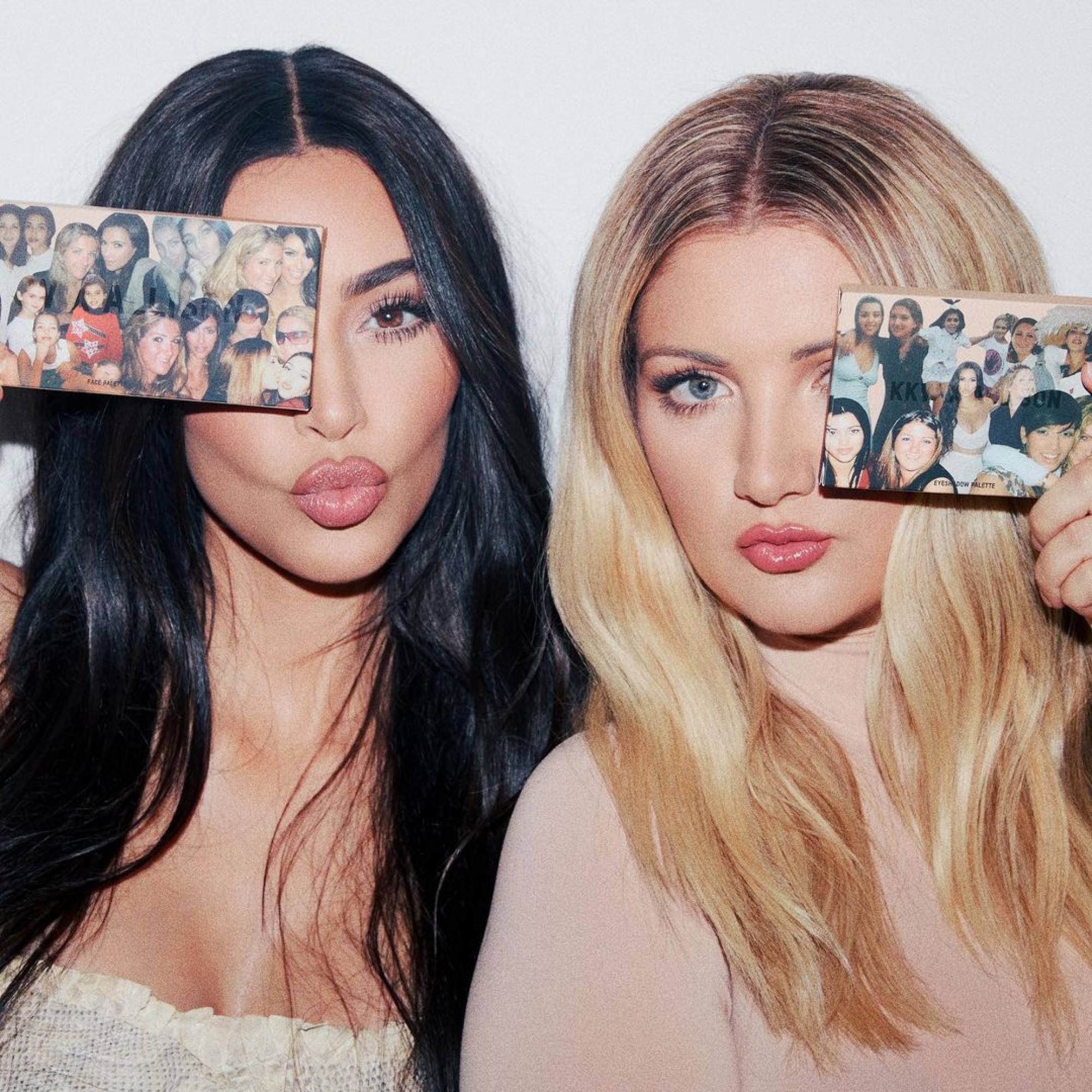 Sweetly, the make-up's packaging was plastered with throwback photos of the pair throughout school and university, collage style.
She lives in a US$15.2 million mansion in Bel Air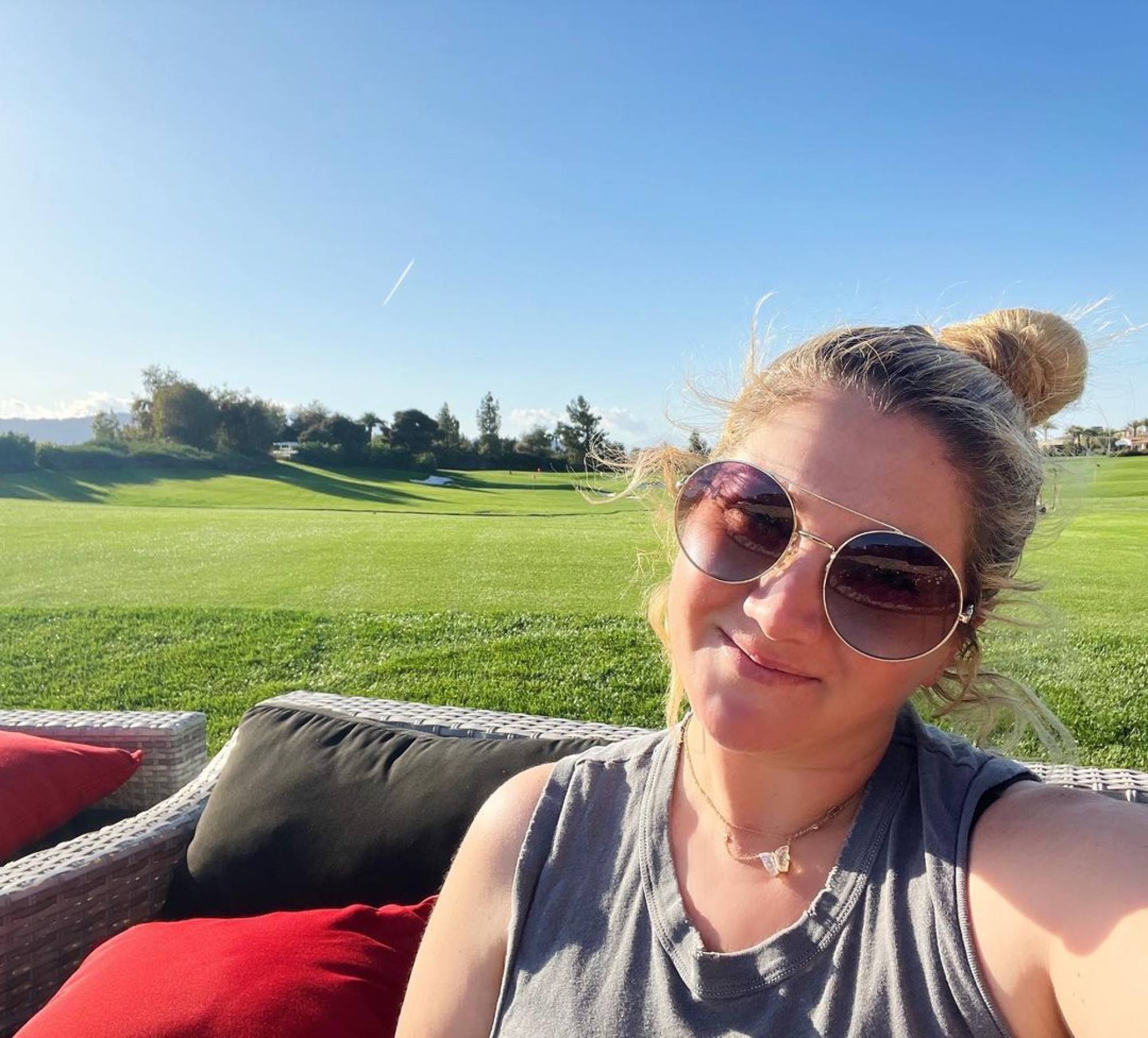 She may be a little more low key in terms of her lifestyle, but Statter still lives in a Kardashian-esque home. Her lavish mansion is set within a 24/7 guard-gated community and her neighbours include LA Lakers legend Jerry West and podcasters Ethan and Hila Klein.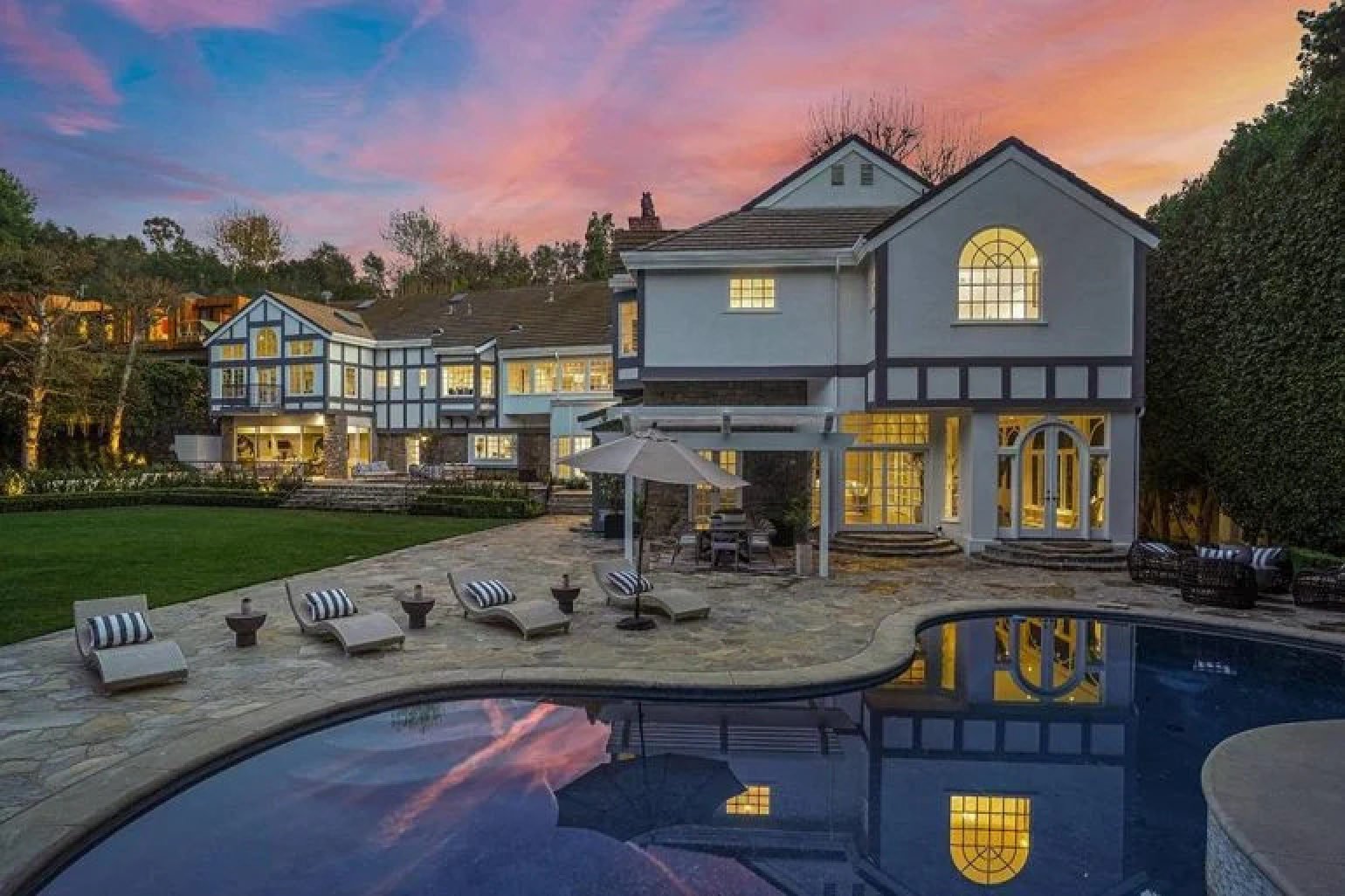 According to Dirt, the Tudor-style house was built in the early 1980s but underwent a complete makeover. The front door opens onto a grand, two-storey foyer with hardwood floors, a contemporary chandelier and curved staircases.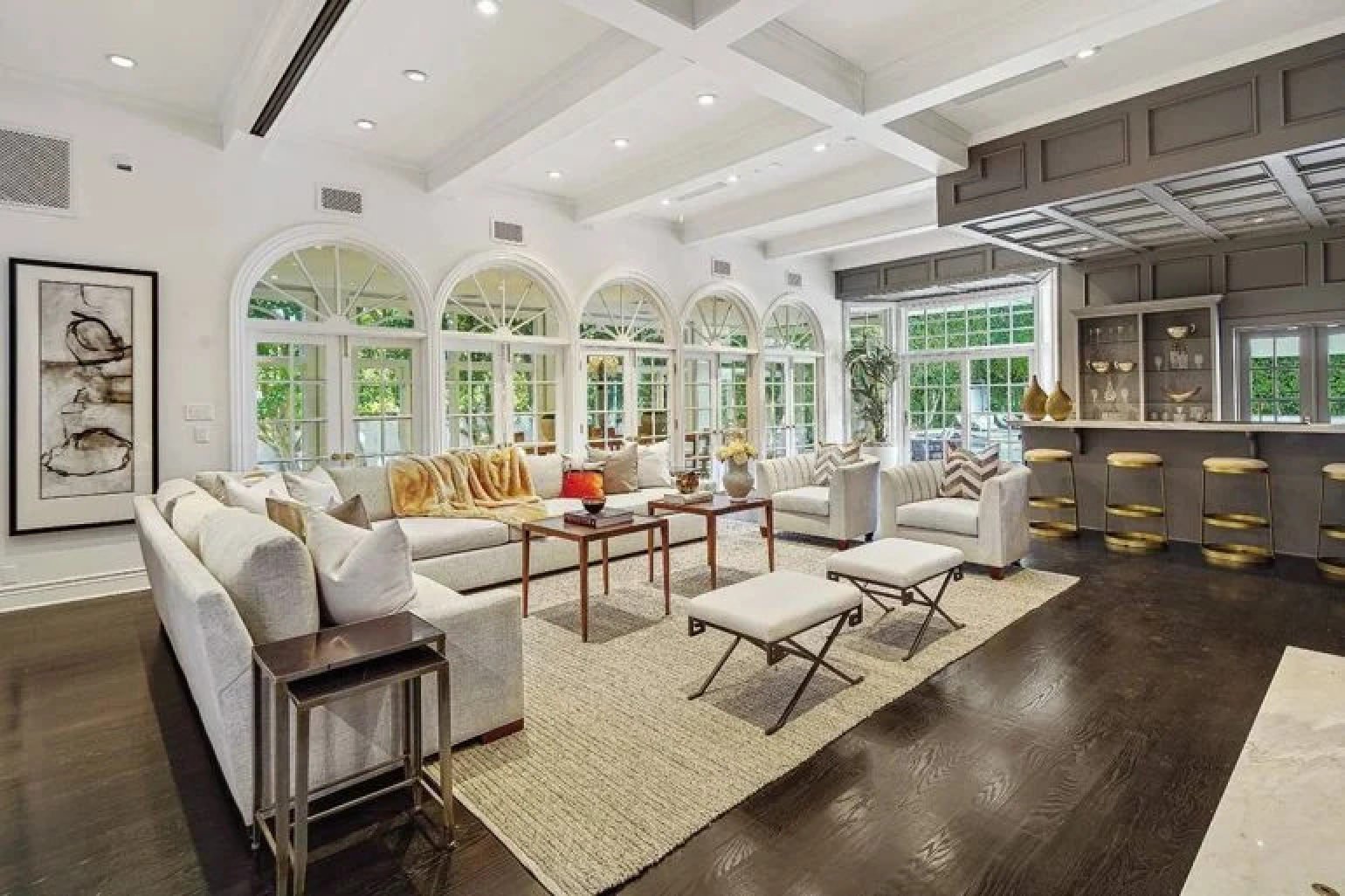 Other features include an office, a formal dining room and a black marble fireplace. The highlight is the family room, which boasts its own bar and rows of French doors that open out onto the sprawling gardens.
In addition to this mega mansion, Statter owns three smaller houses in the Beverly Hills area, plus a luxurious Montecito holiday home, according to Dirt.

Her dad once managed J. Lo and her brother manages Harry Styles, while she currently works with Kendall Jenner and Rebel Wilson through her own PR company, Blended Strategy Group
Statter grew up alongside Kardashian thanks to their mums, Shelli Azoff and Kris Jenner, being besties, now they create campaigns together and share throwback pics on Instagram