6 most epic celebrity kids' birthday parties, from Disney princesses for Cardi B and Offset's daughter Kulture, to Saint West's Jurassic Park bash thanks to Kim Kardashian and Kanye West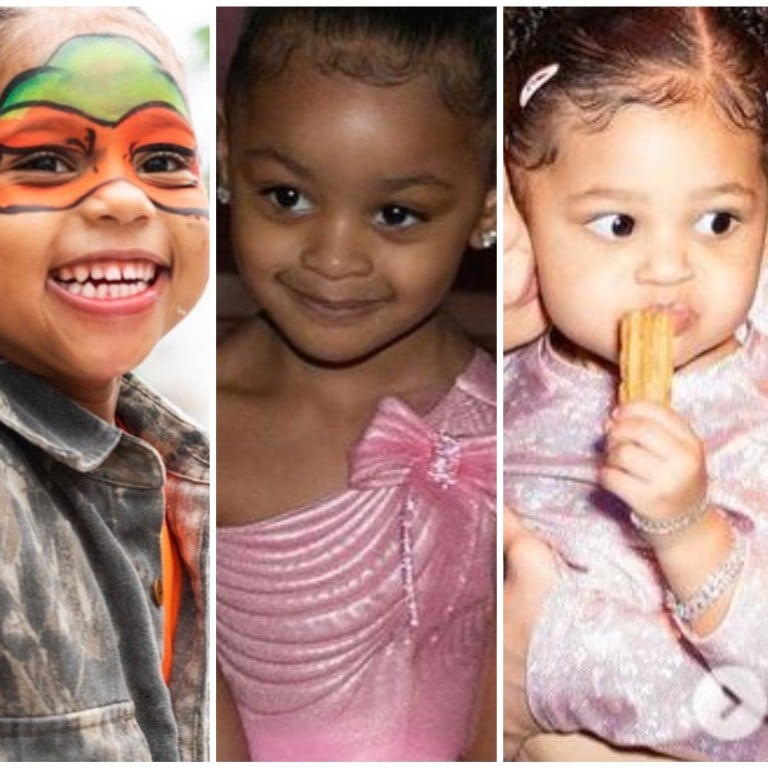 Celebrities throw unbelievably lavish birthday parties, but the ones they have
for their children's birthdays
are another level of extravagance. From their famous parents renting a zoo to creating a whole new amusement world from scratch, these kids truly enjoy their birthdays to the fullest.
Check out the six most epic celebrity kids' birthday parties hosted by their rich and doting parents.
1. Kulture's Disney princess party
Cardi B and Offset threw an over-the-top princess-themed party for Kulture's third birthday. The couple is well-known for spending
outrageous amounts of money on Kulture
. Cardi B once tweeted, "Listen imma live my childhood dreams thru my kids."
For Kulture's third birthday, the couple prepared a party venue featuring a petting zoo, snack areas with a good variety of pink snacks, and coloured ball pits.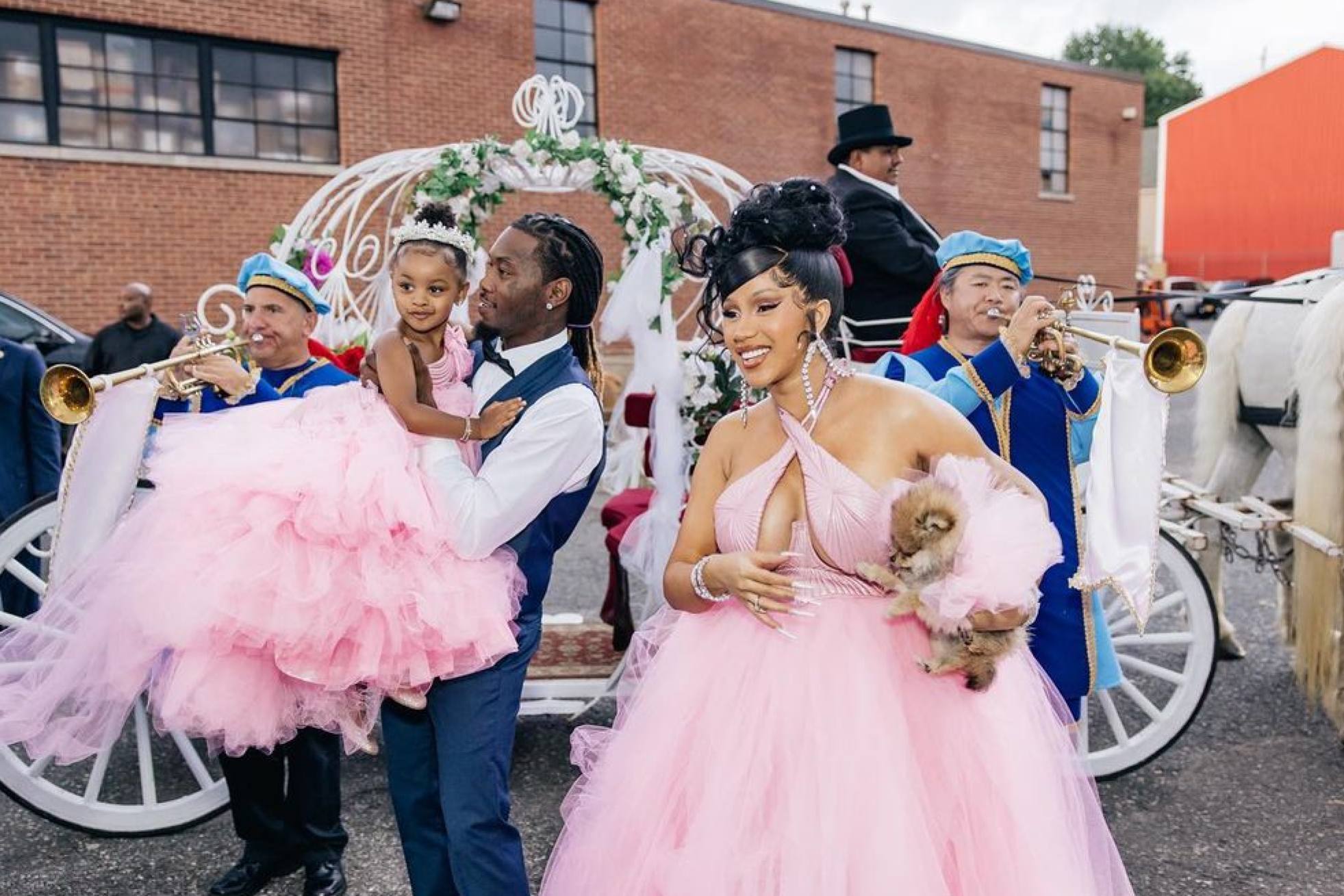 Dressed in a pink tulle princess dress and a silver tiara, Kulture arrived at the party with Offset and Cardi B in a Cinderella-inspired carriage.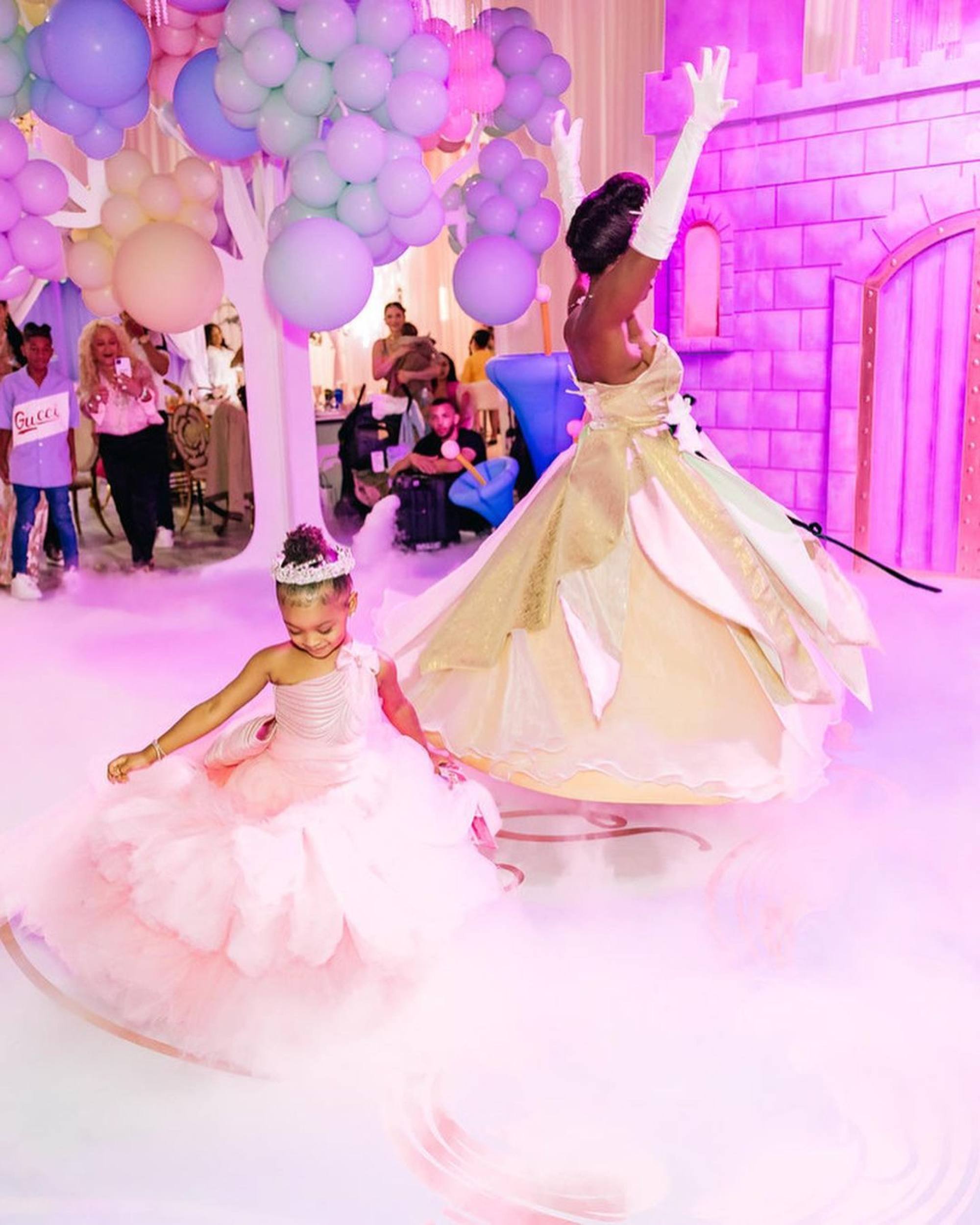 Multiple Disney princesses like Belle and Tiana welcomed Kulture with warm hugs. And, of course, she got to enjoy her five-layer Cinderella birthday cake.
2. Stormi Webster got StormiWorld and StormiWorld 2.0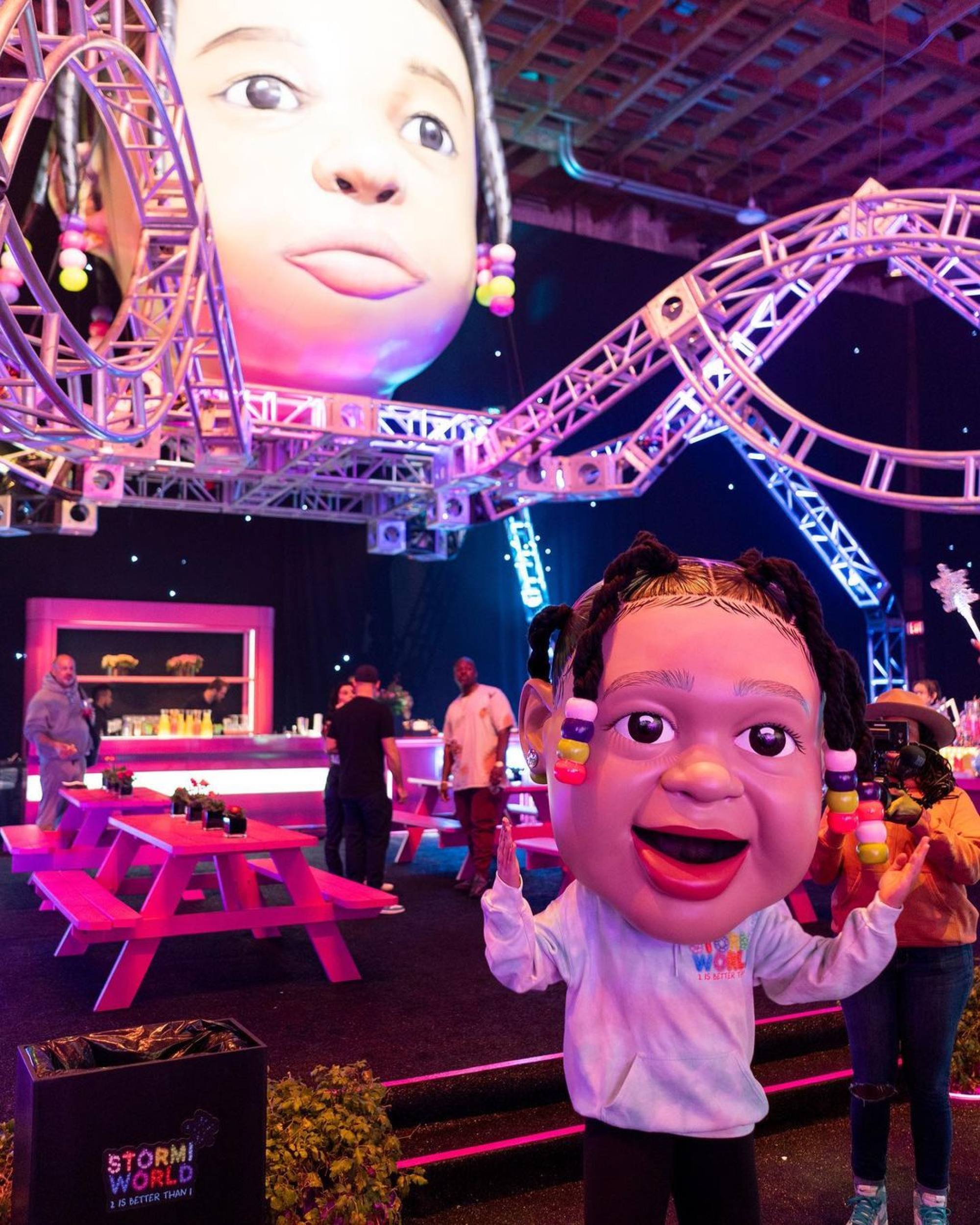 Kylie Jenner and Travis Scott prepared a
"StormiWorld 2" for Stormi Webster
's second birthday party, a theme that followed up her first birthday party, "StormiWorld". StormiWorld 2 consisted of three different sections, including the OG StormiWorld, TrollsWorld and FrozenWorld.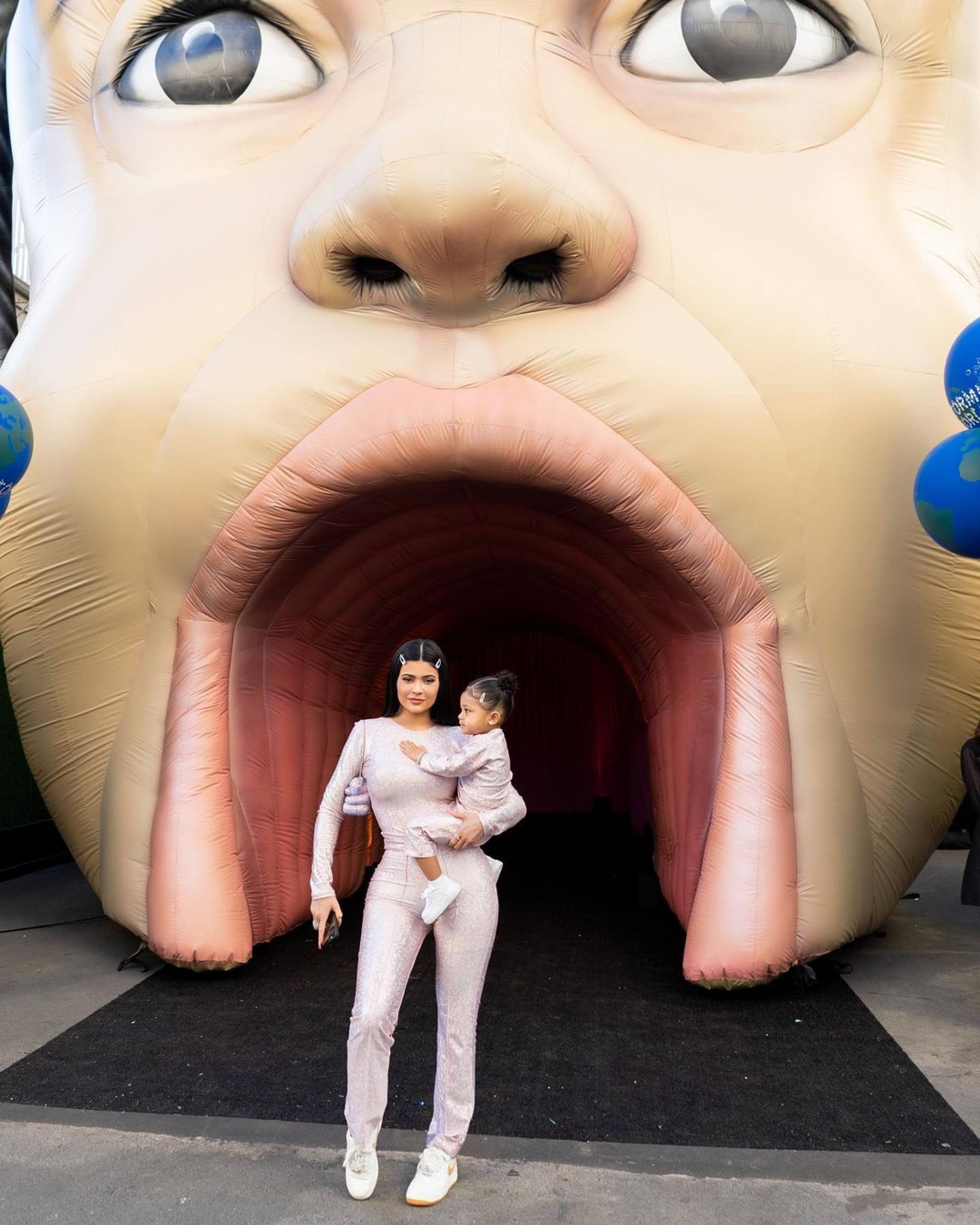 But what exactly was StormiWorld 2? A real-life amusement park of unique rides. The entrance of the park was an inflatable Stormi head opening her mouth to welcome the invited guests.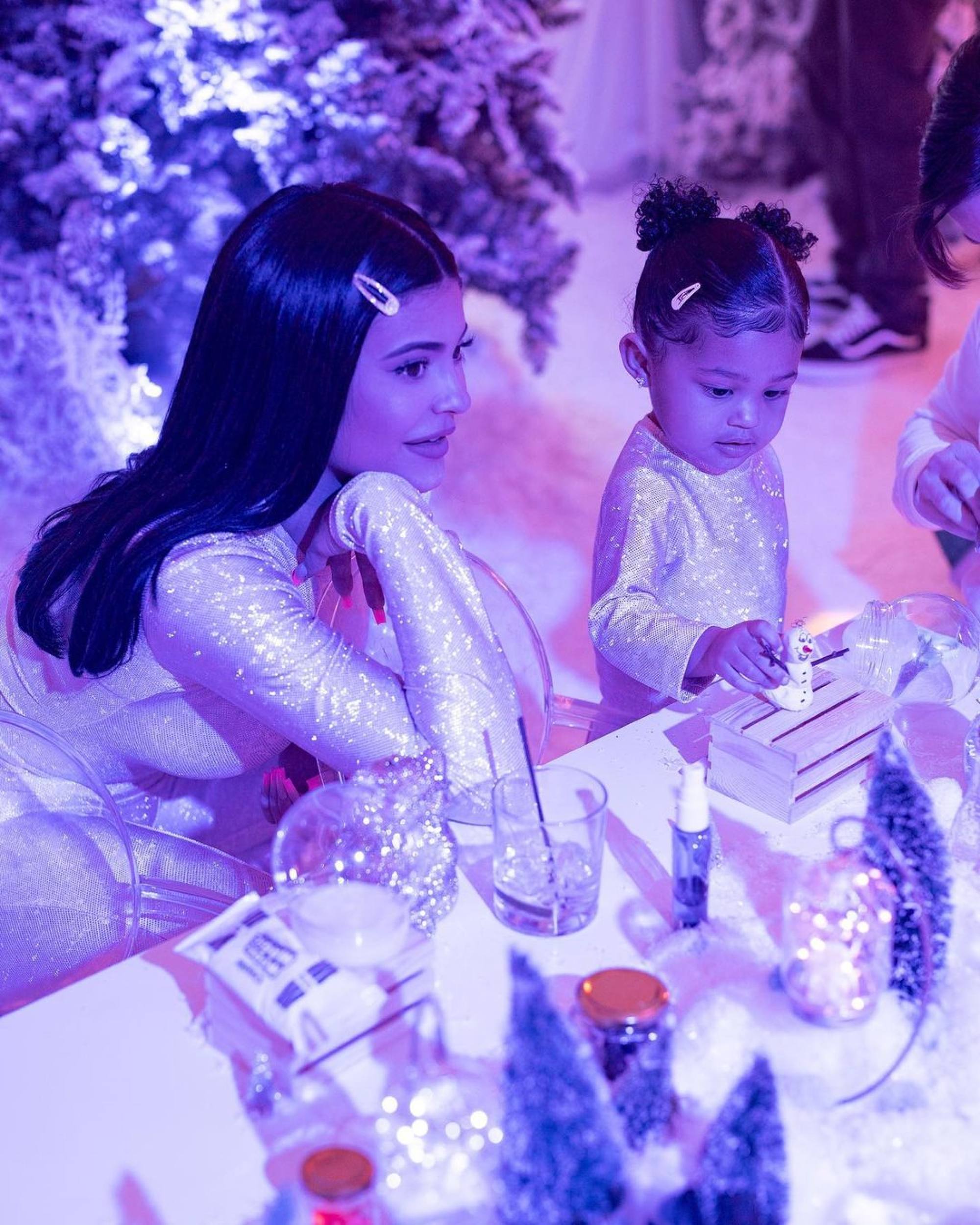 Someone was even hired to wear a Stormi costume. Jenner spent US$100,000 on the extravagant party.
3. Saint West's Jurassic Park themed party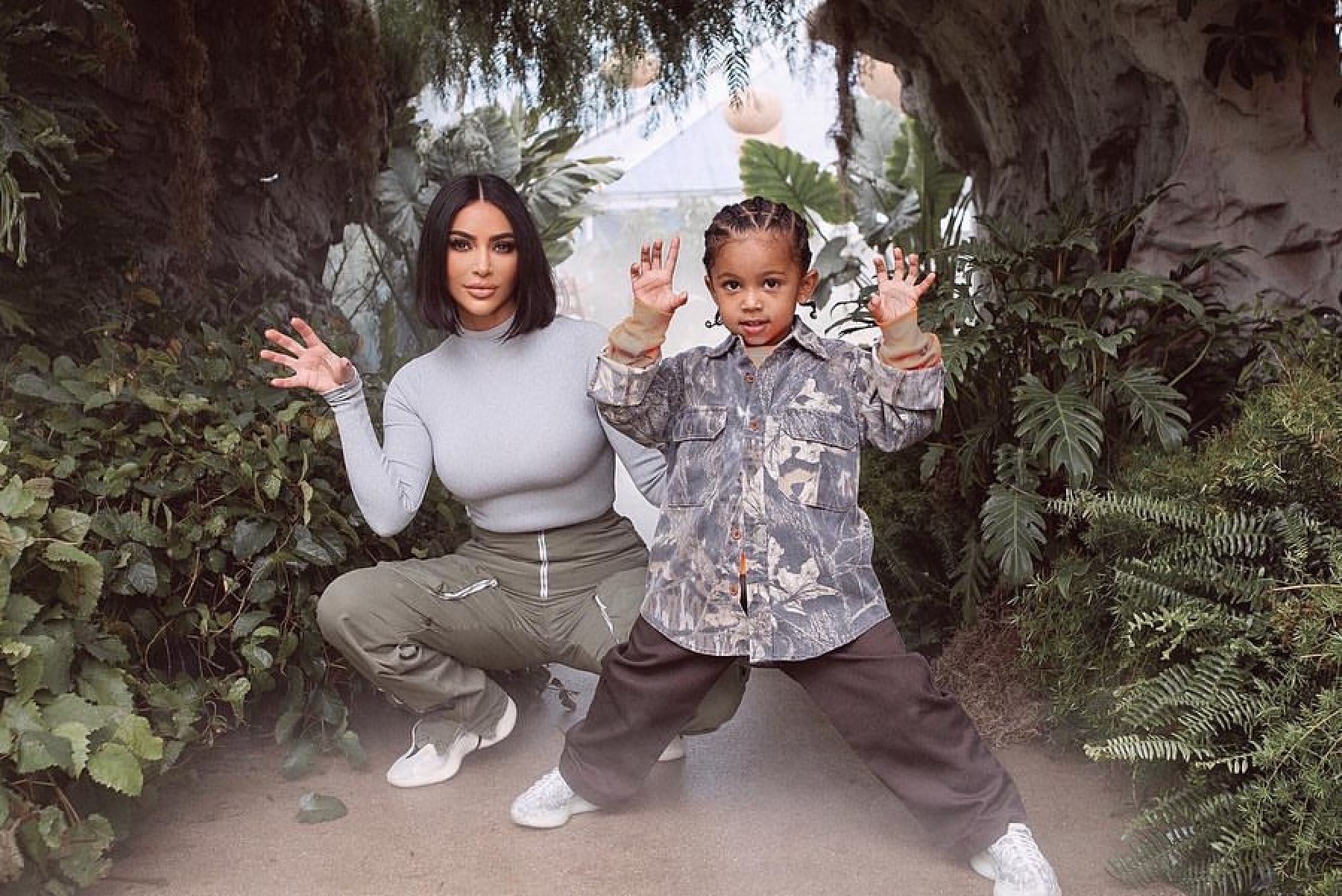 For Saint West's fourth birthday party, Kim Kardashian and her ex-husband Kanye West whipped up a Jurassic Park-themed party full of exciting dinosaur activities. The birthday boy, dressed in a camouflage vest, cut across white fog to enter his two-day long birthday party.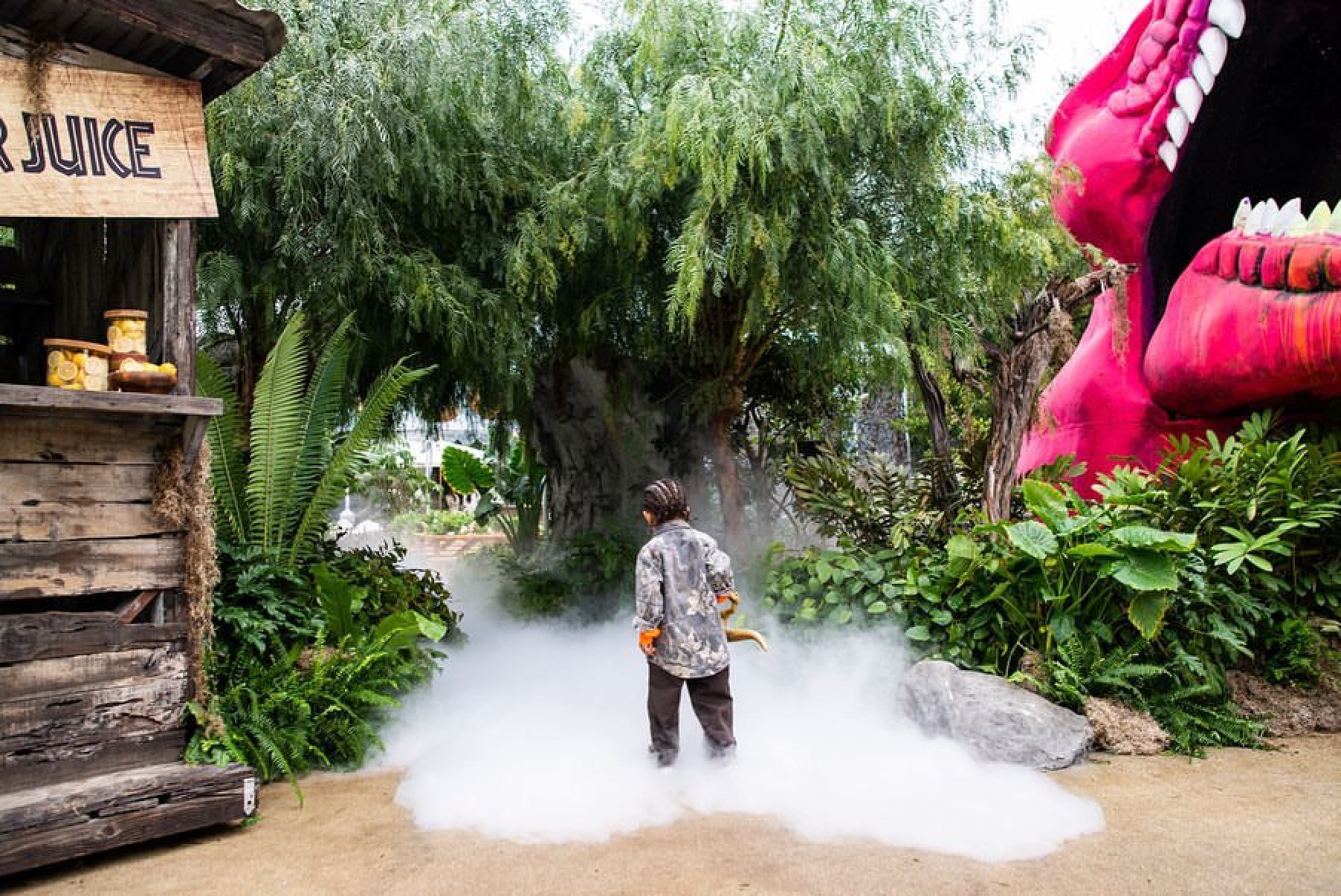 As well as the colossal dinosaur-themed bouncy castle, white pillows were laid in a nest serving as dinosaur eggs for children to play among. A fossil digging pit was available for children to experience the life of archaeologists – in a way.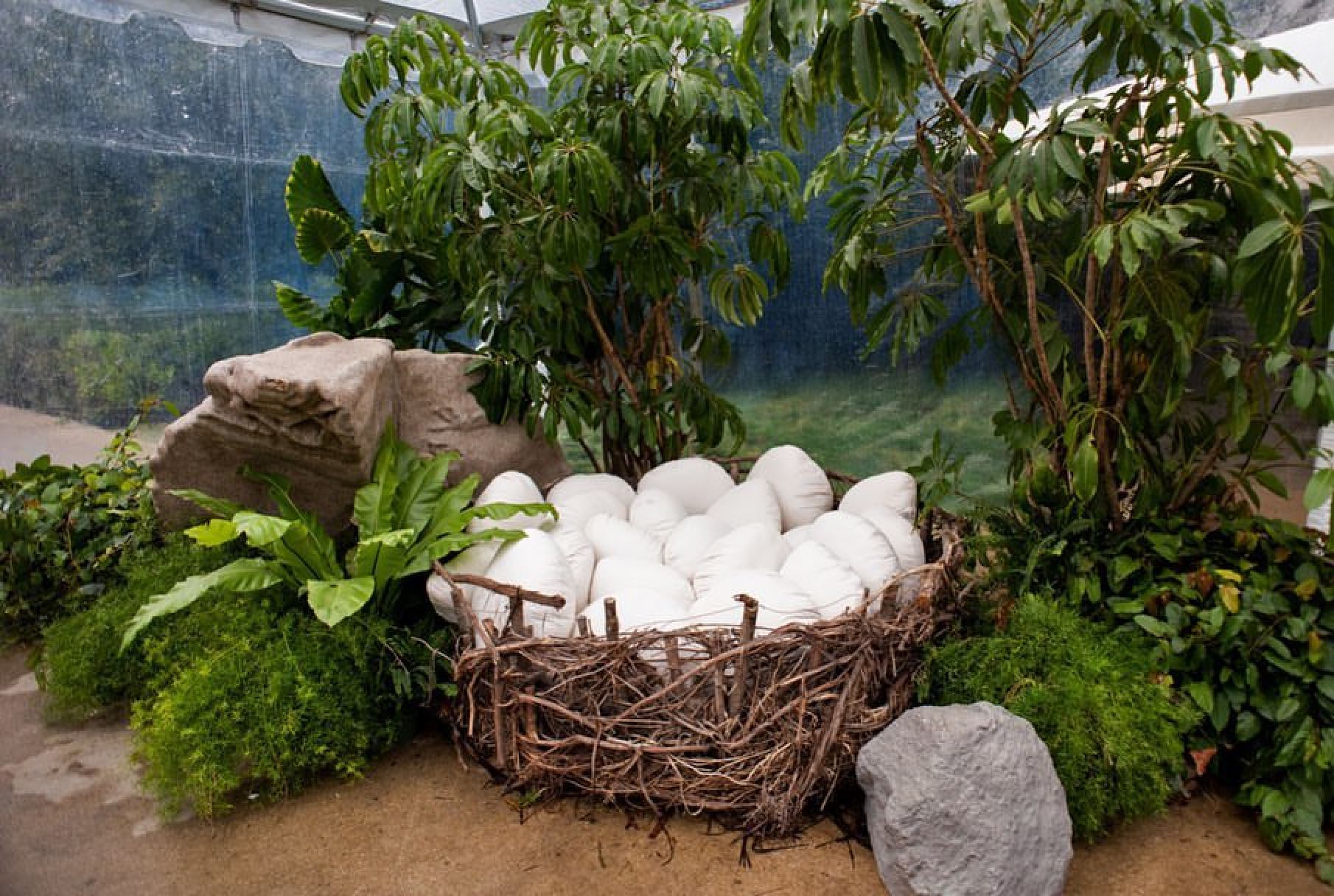 A raptor station serving fresh fruit juices and snacks was adorned with dinosaur claw and egg decorations, for something totally offbeat.
On Kardashian's Instagram celebrating Saint's fourth birthday, she wrote, "You bring so much joy into my soul. You are so kind, loving and just so thoughtful and sweet! I am so happy today is your 4th birthday and we get to celebrate how much you've grown! Happy birthday my sweet sweet Sainty."
4. Beyoncé rented a whole zoo for Blue Ivy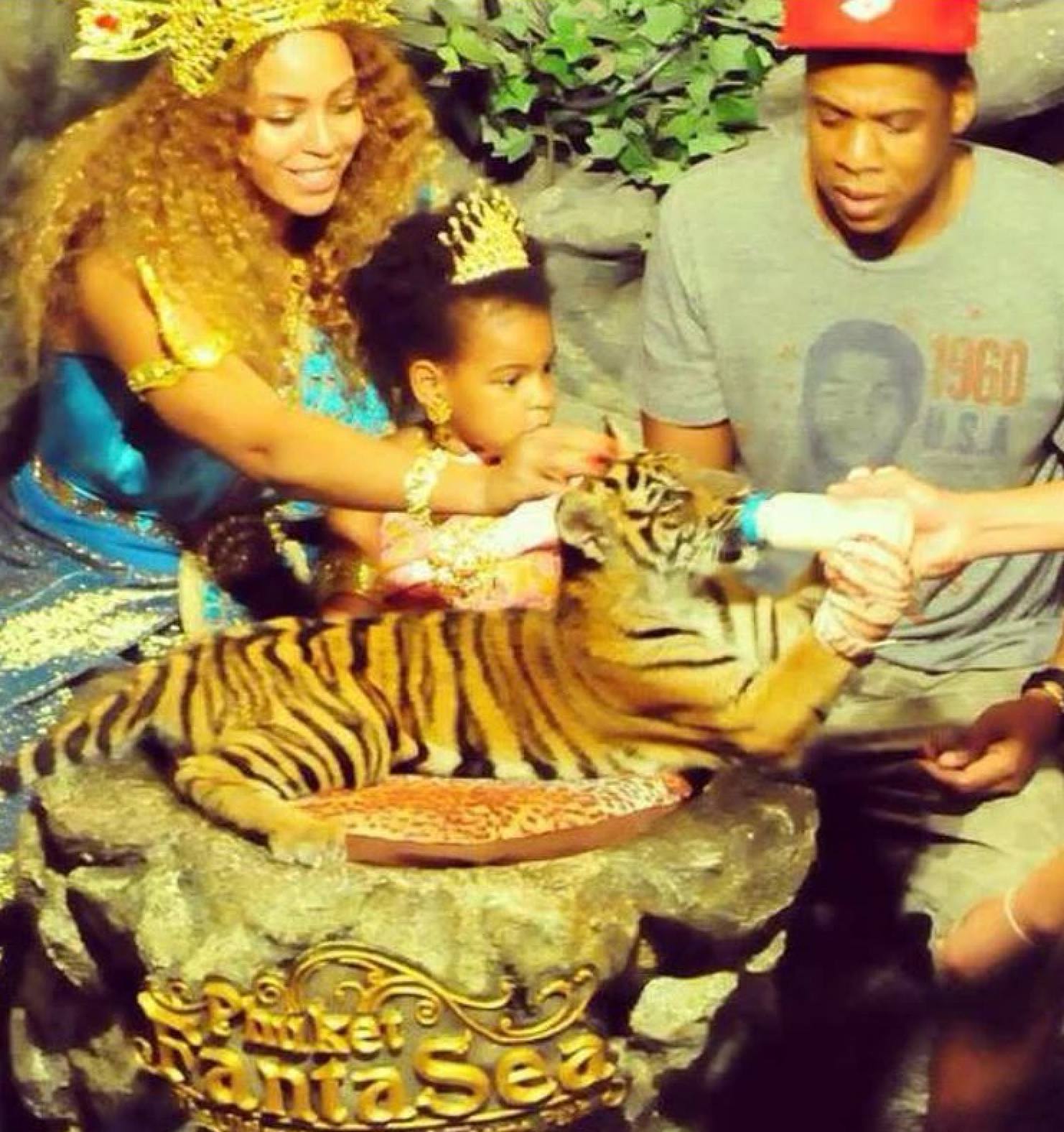 Beyoncé and Jay-Z rented the theme park Jungle Island in Miami for
their daughter Blue Ivy
's second birthday party in 2014. The park, a botanical garden and wildlife habitat, charges US$240 a person for a VIP safari tour. Taking the ticket price into consideration, the couple must have spent thousands of dollars on the birthday festivities.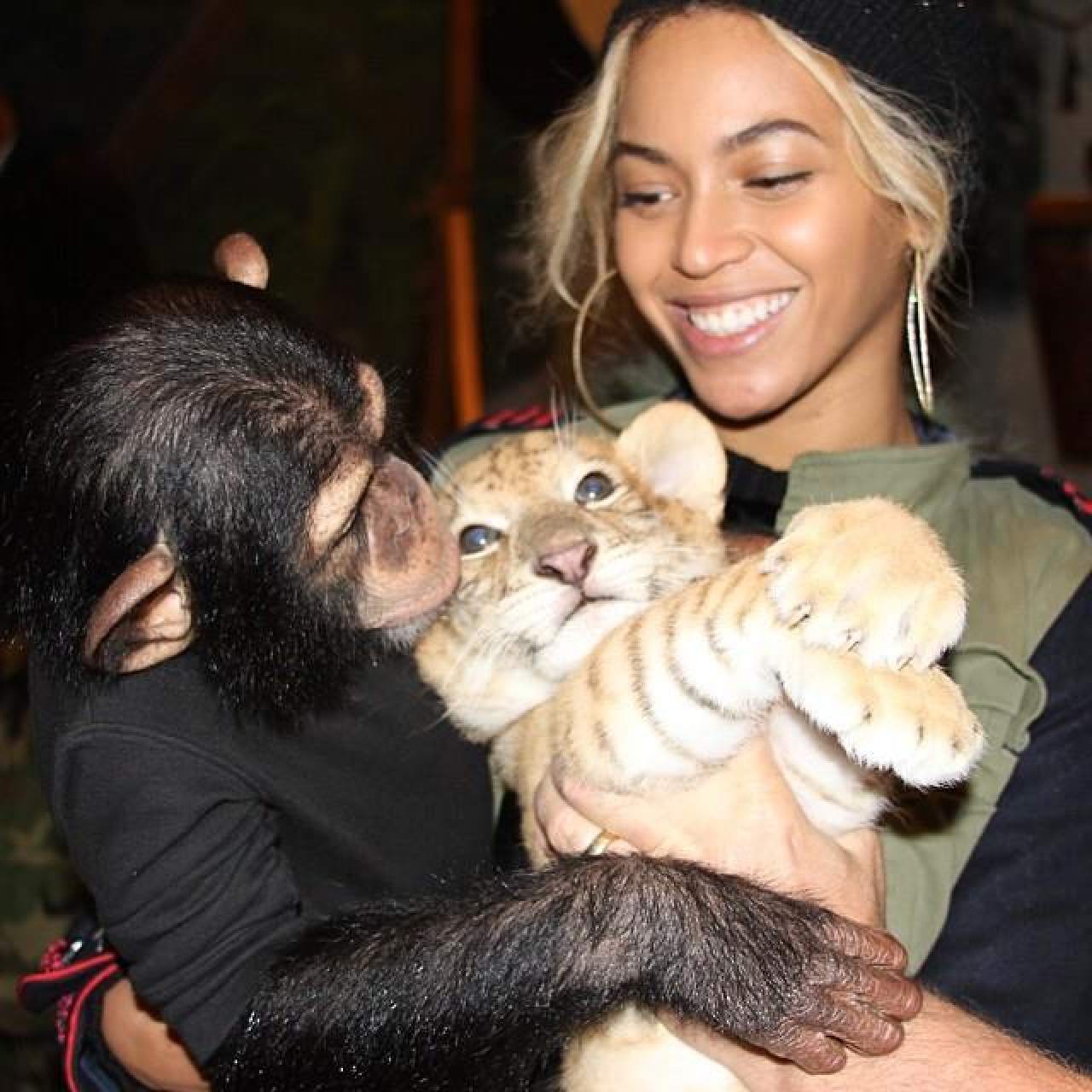 Blue Ivy spent the day enjoying her time with kangaroos, monkeys and orangutans.
5. Asahd enjoyed a carnival at Marlins Stadium built just for him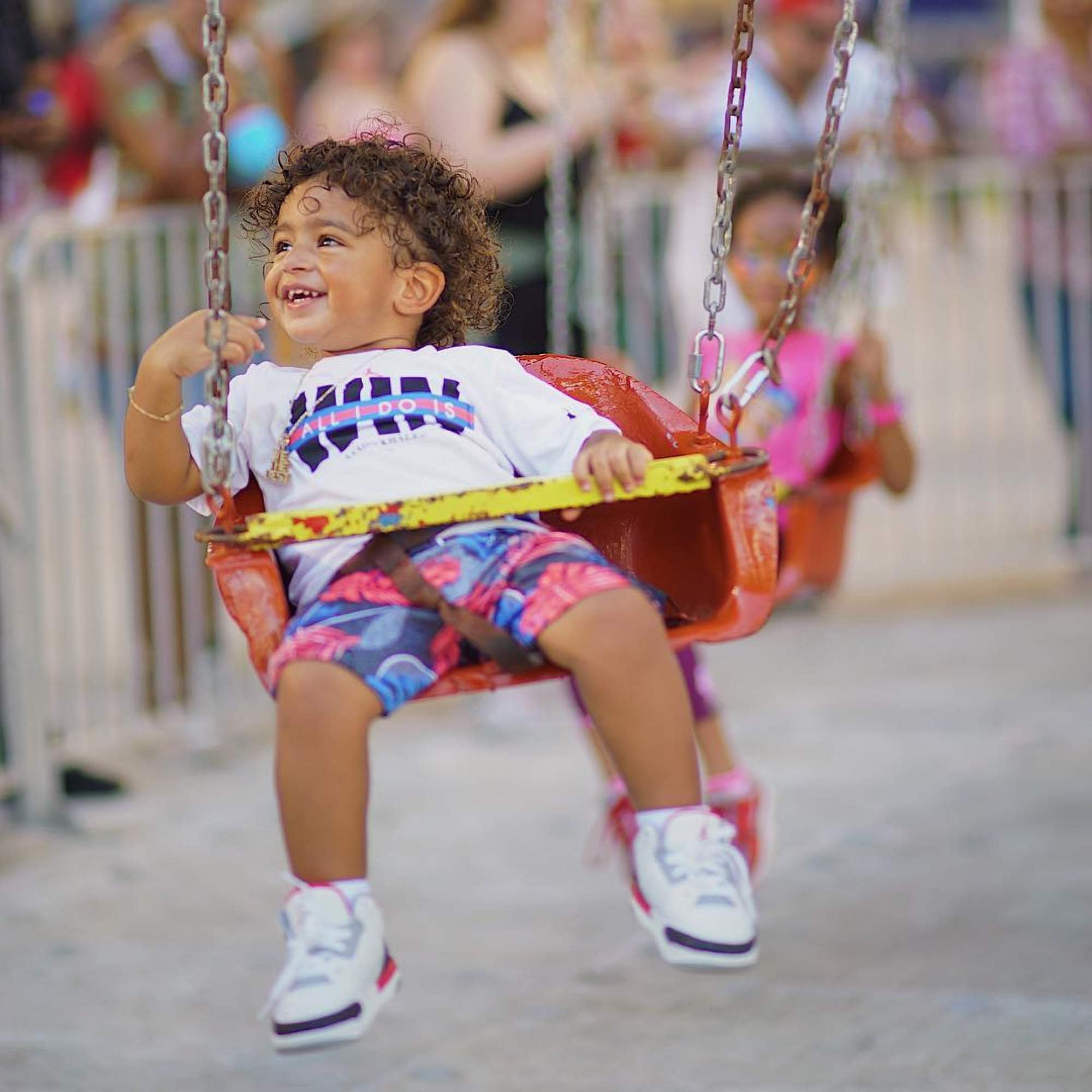 DJ Khaled and Nicole Tuck organised a carnival-themed party at the Marlins Stadium in Miami for their son Asahd's second birthday.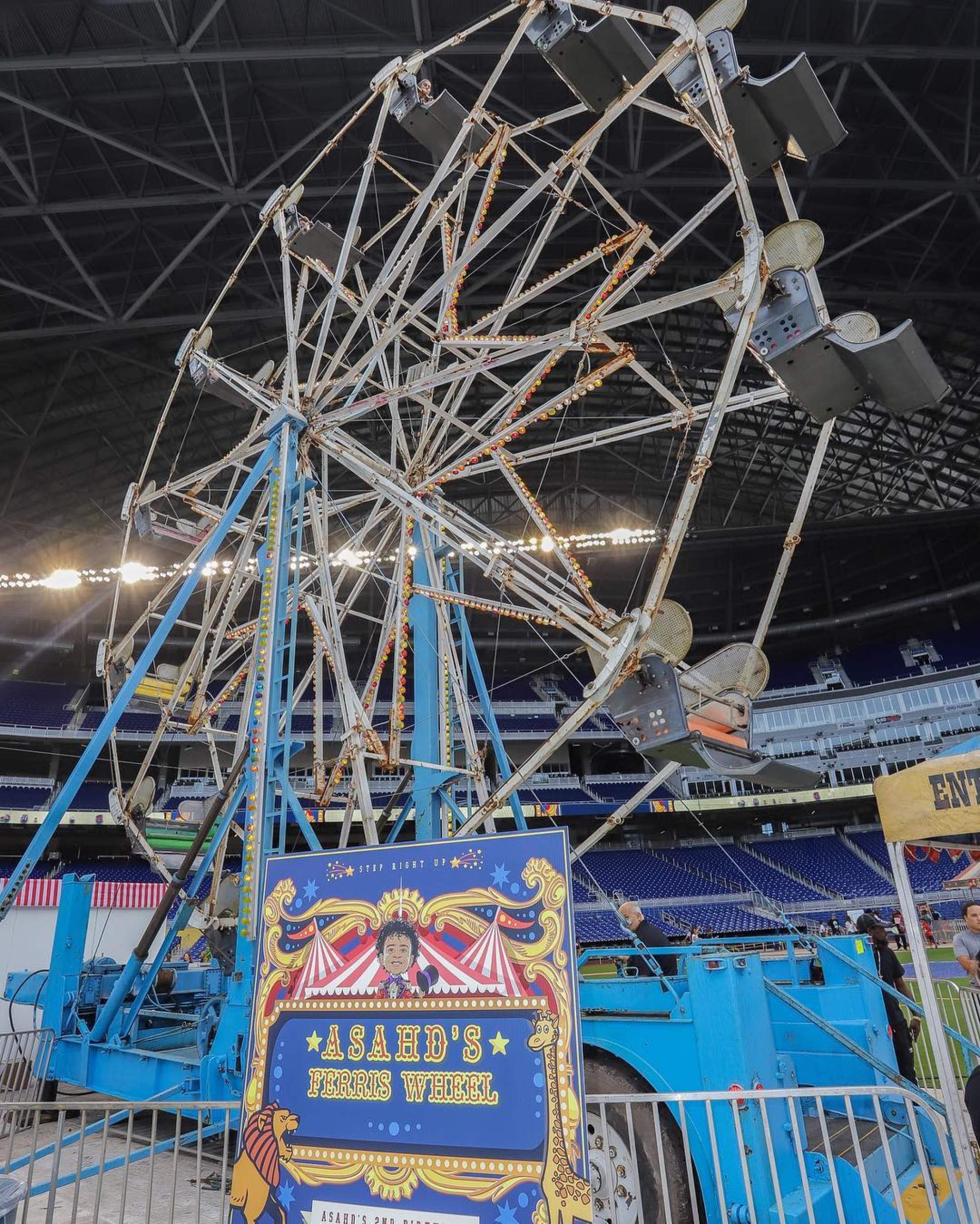 Just like other epic celebrity kids' birthday parties, the bash had a petting zoo, enormous rides and gaming booths. Asahd's Ferris wheel, which gave off carnival vibes, was one of the party's highlights. But what made this party truly OTT was the Asahd Khaled Brand Jordan Collection fashion show, and the specially invited underprivileged youngsters from community Organisations in Miami.
Two hundred and fifty youths from a number of community organisations joined Asahd's birthday party via his first charitable initiative to support the younger generation with social and financial needs.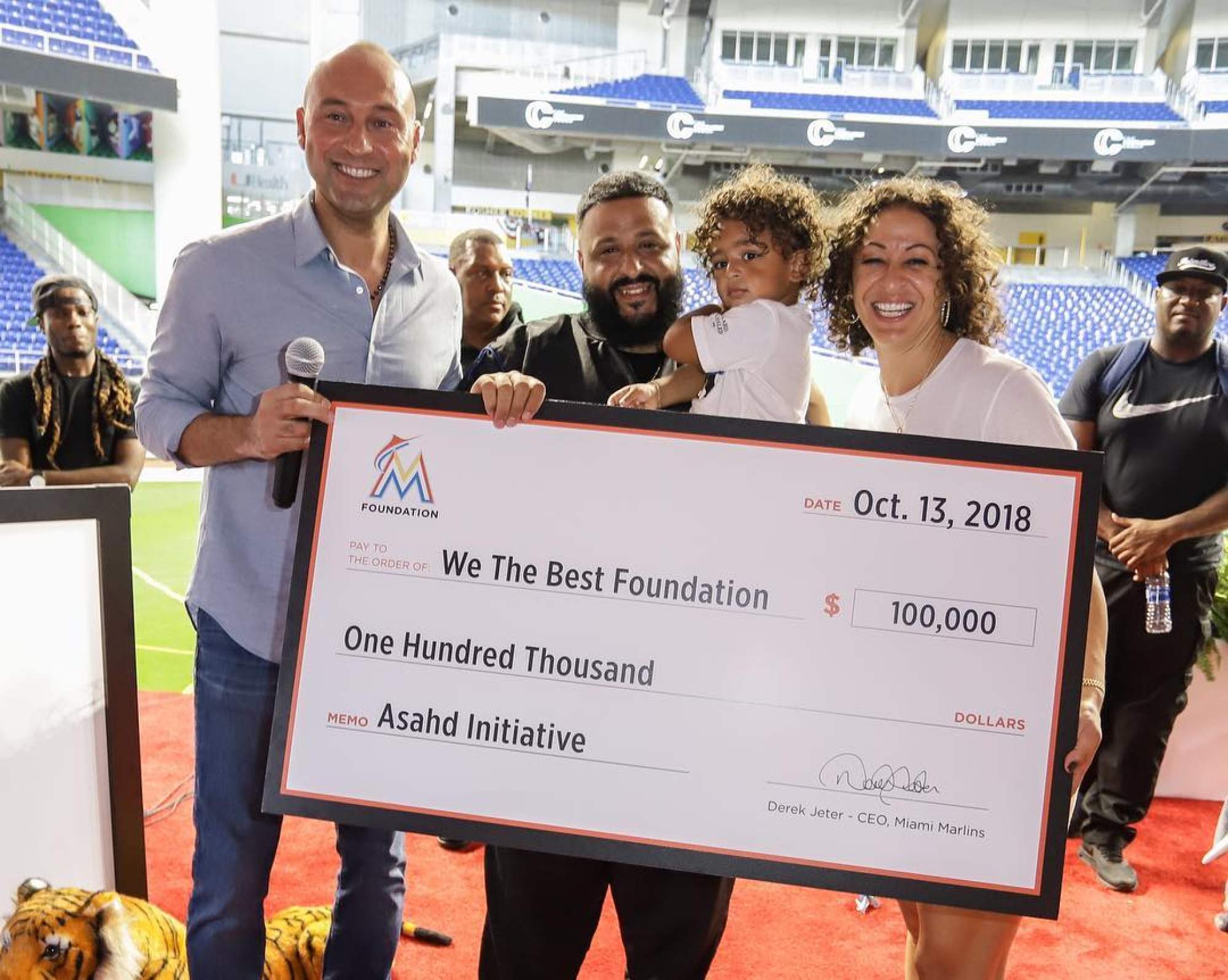 For his birthday gift, Asahd received a custom Cybex Ferrari toy car and a Cybex for Scuderia Ferrari Mios stroller. On behalf of the Marlins, he also received a cheque for US$100,000 from CEO Derek Jeter for the launching of the charitable "Asahd Initiative".
6. Jessica Simpson threw a Greatest Showman circus party for Maxwell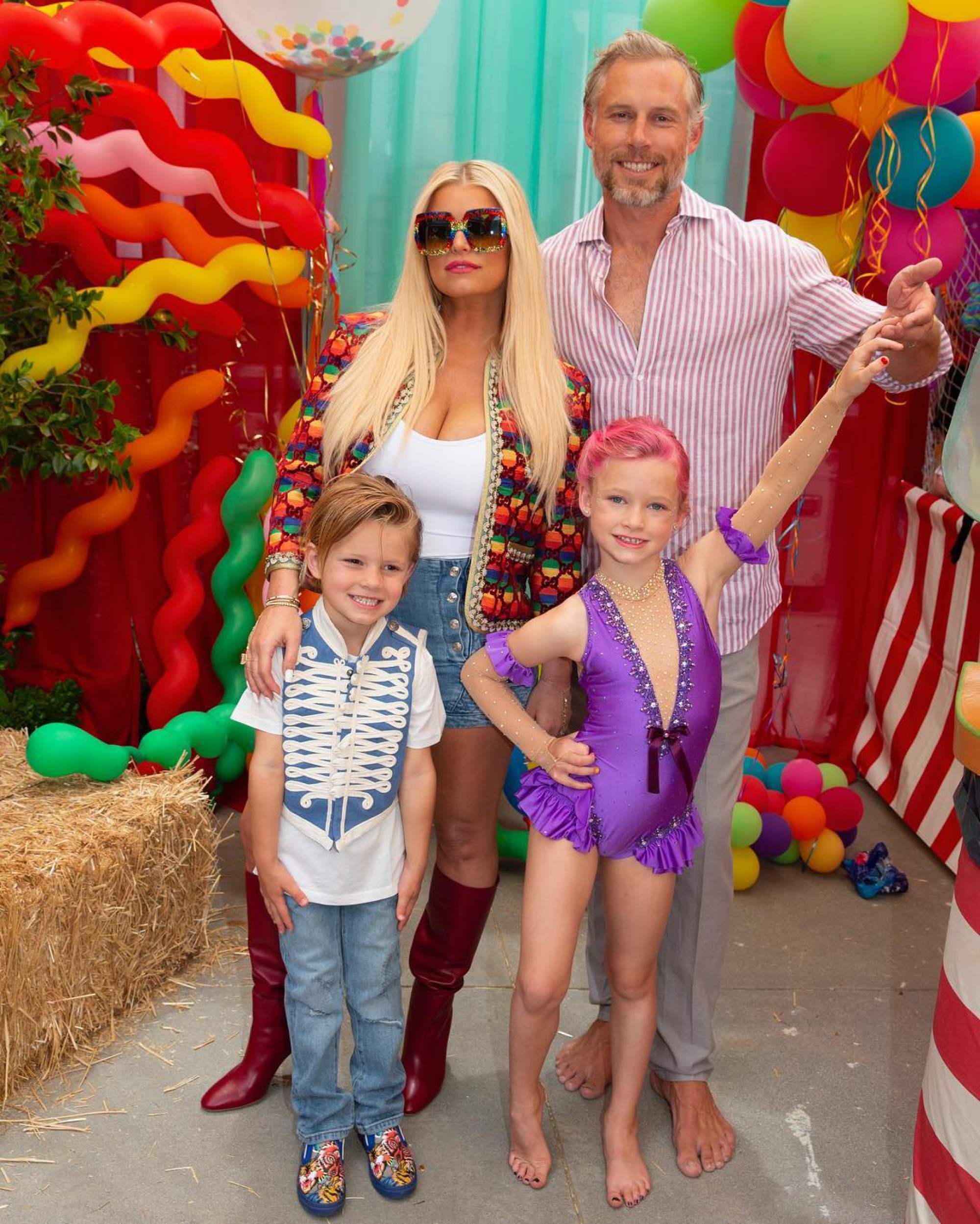 In 2018, Jessica Simpson and her husband Eric Johnson threw a Greatest Showman themed party for her daughter Maxwell's sixth birthday. An 1800s-style circus tent was installed at their backyard, bringing every invited guest into the movie, The Greatest Showman.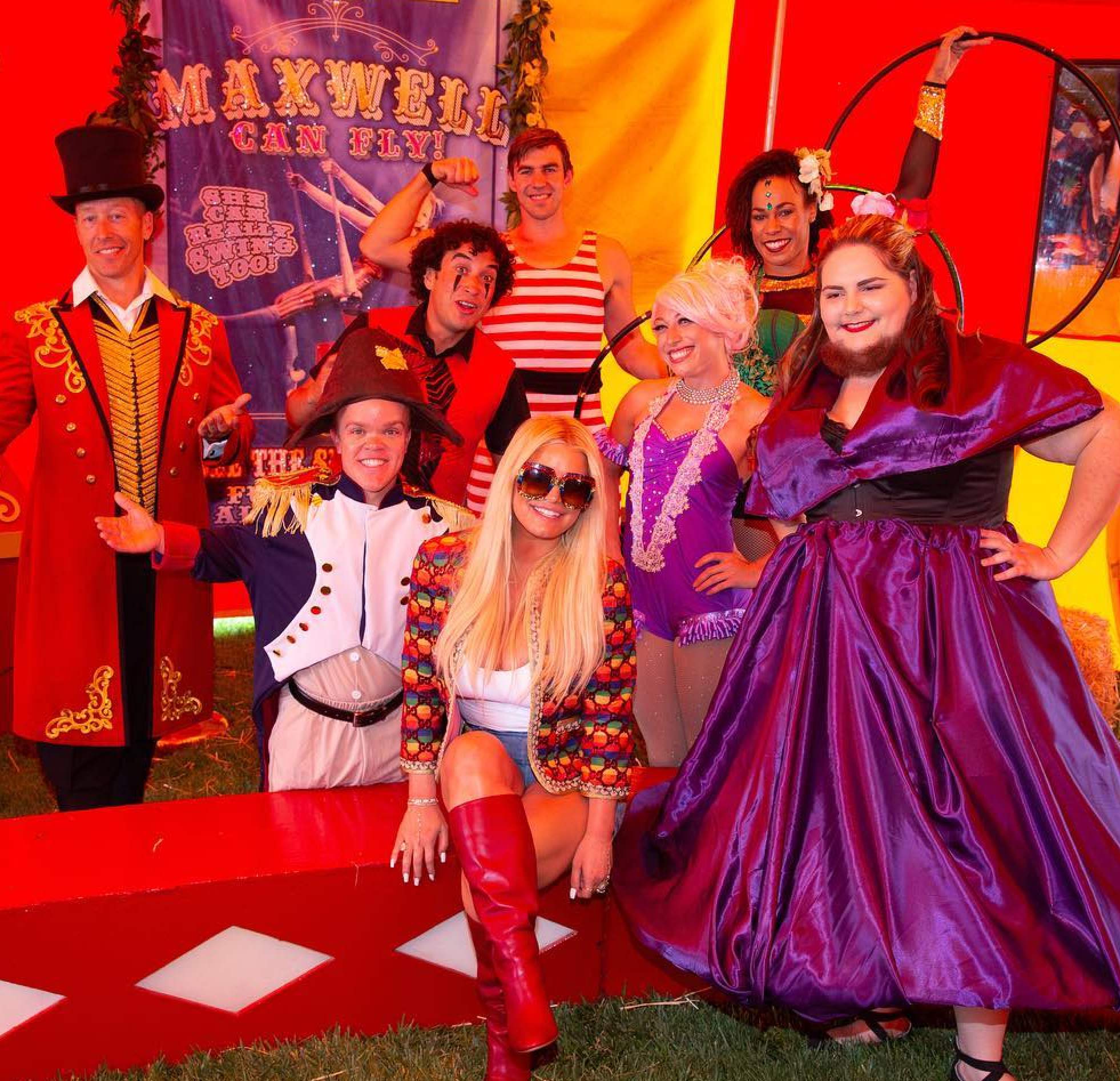 Simpson hired a group of themed performers while Maxwell dressed up as the movie's main character, Anne Wheeler. With the help of a trampoline, the birthday girl even got to fly like Anne.
There were exciting events where circus skills like rope walking, juggling and even "flying" were taught. An optical illusion photo booth, meanwhile, turned everyone into a real circus performer.

Kim Kardashian and Kanye West organised a Jurassic Park-themed party full of exciting dinosaur activities for their son Saint's fourth birthday
Kylie Jenner and Travis Scott created real-life amusement park StormiWorld 2 when daughter Stormi Webster turned 2, while DJ Khaled's son Asahd got his own carnival