6 most extravagant crazy rich Asian birthday parties ever: from Bling Empire star Christine Chiu's Gucci games and Kim Lim's Kandy Karnival, to Mukesh Ambani's billionaire bash for baby Prithvi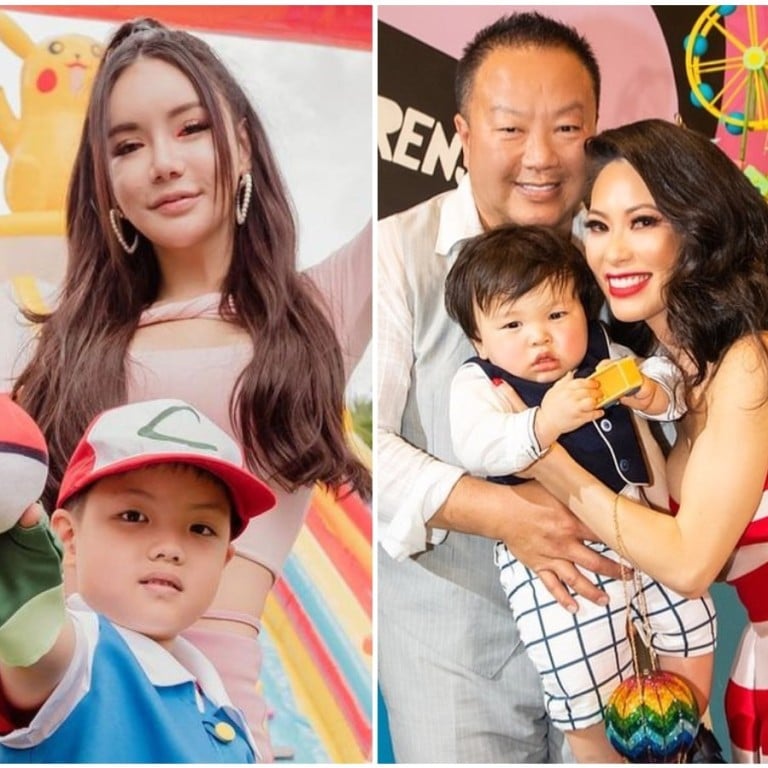 If there's one thing we know about crazy rich Asians, it's that they love to do everything lavishly. From living in decked-out mansions to owning fleets of luxury supercars and private jets – the only way to live life is by going all out. It's unsurprising then that they also celebrate their birthdays –
and those of their children
– like they're national holidays.
Cakes that cost US$5,000 and Gucci product-filled claw machines are just a few of the highlights you can expect at their birthday bashes. Some of them have even spent over a million dollars on the birthday celebration to end all birthday celebrations.
So which crazy rich birthday bashes made our list of top six OTT parties of all time?
1. Kim Lim's "Kandy Karnival"
Singapore billionaire heiress Kim Lim recently welcomed her and her son Kyden's birthdays (which were three days apart) with an extravagant, two-day "Kandy Karnival'' party at The Barracks Hotel Sentosa last month.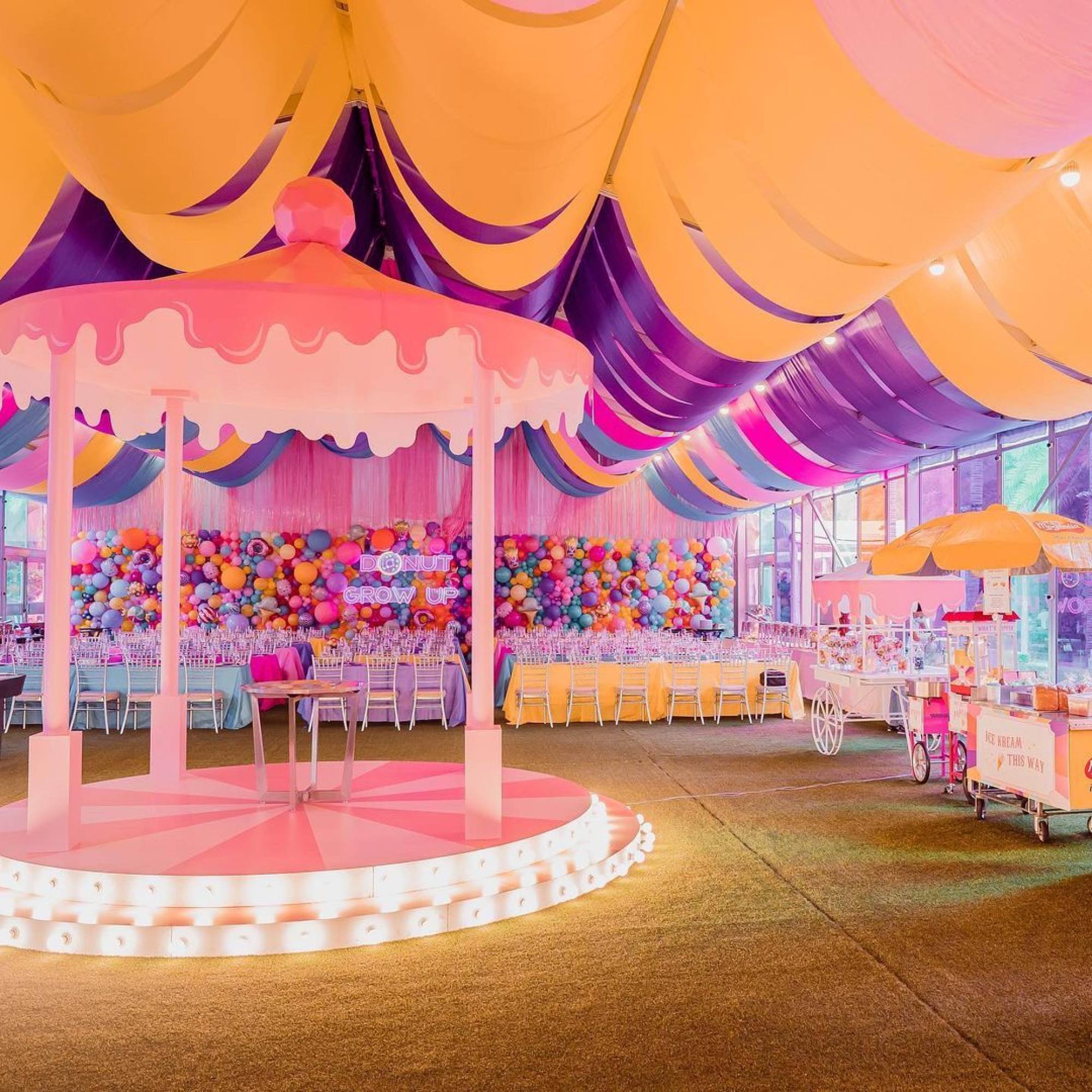 Their 250 guests – which reportedly included glitterati from Singapore, Thailand and Hong Kong – were transported to an old-fashioned carnival, complete with a human-sized claw machine that doubled up as a ball pit, a 15-metre (50-foot) balloon wall, and 10,000 toys. Gigantic Pokémon inflatables decorated the outdoor portion of the venue, and Kyden's friends were invited to enjoy a nine-metre (30-foot) Pokémon-themed bouncy castle.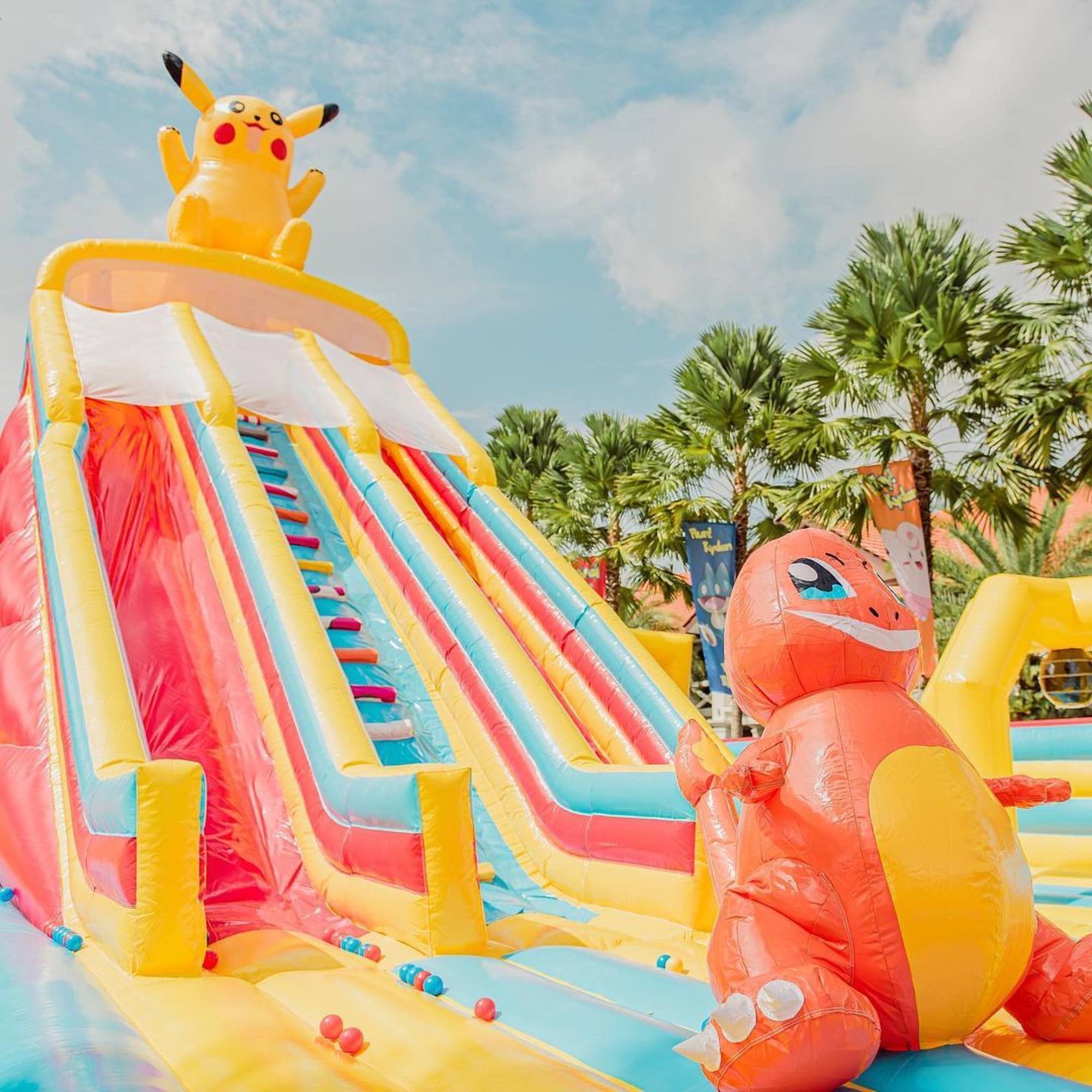 The set-up reportedly took 10 days to construct. To give back, Kim extended the event by a day so that 50 guests from the North East Community Council, Social Services, and local charity Boys' Town could also take part in the festivities.
2. Christine Lim's Crazy Rich Asians-themed debut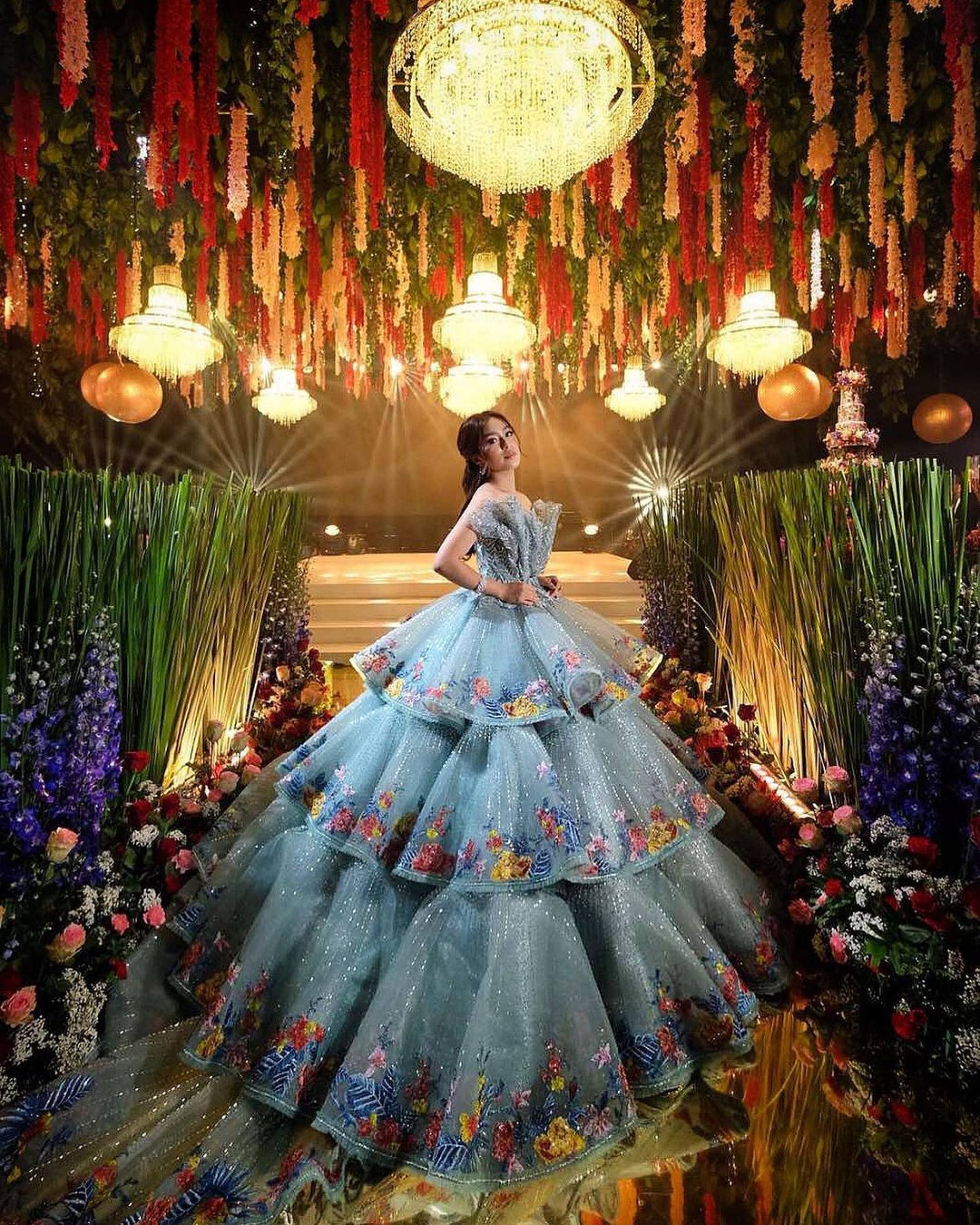 Christine Lim, daughter of Philippines' Capas city mayor Rey Catacutan, decided to celebrate her 18th birthday by throwing a Crazy Rich Asians-themed debut (a Filipino celebration to welcome a lady's entry into adulthood).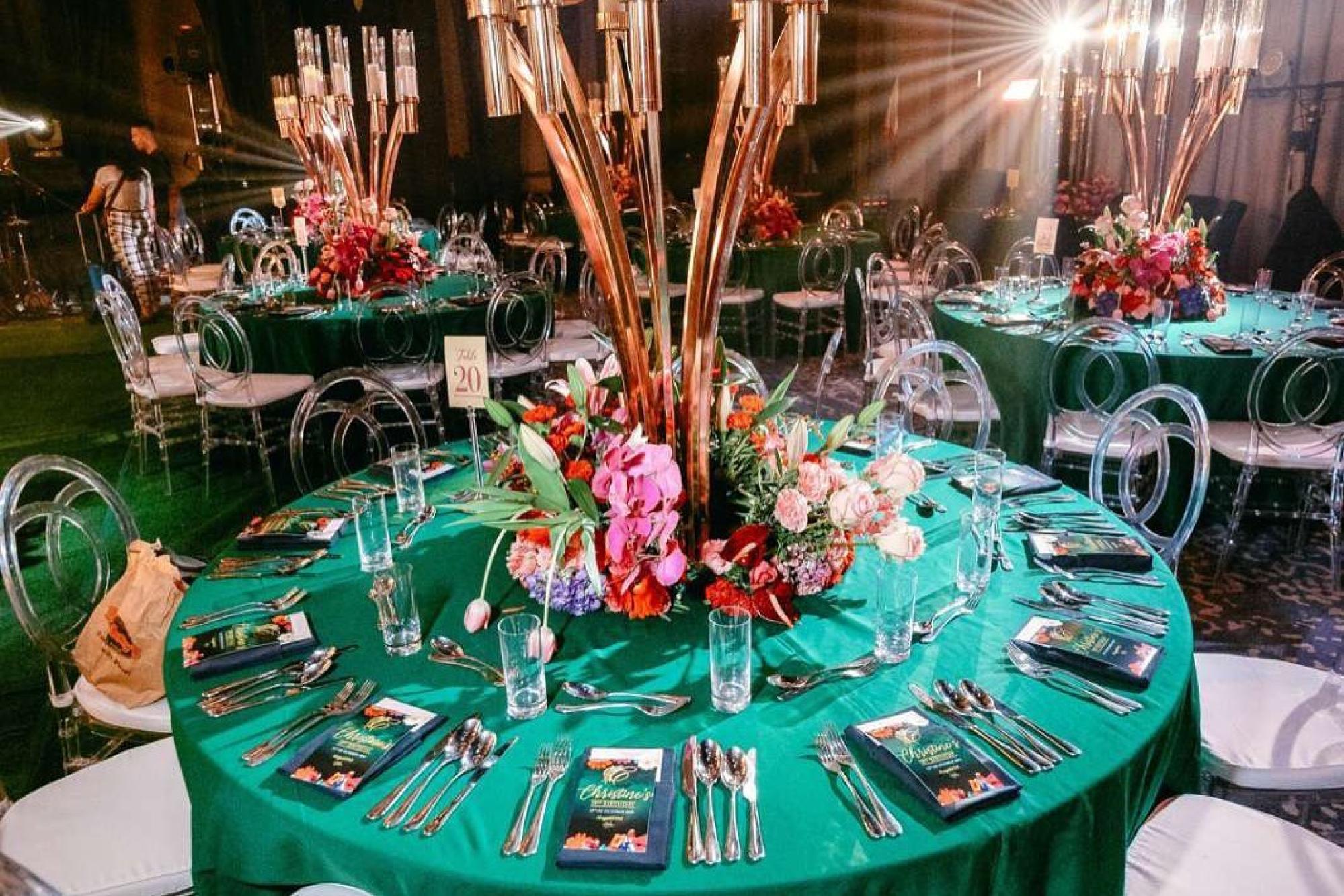 The party reportedly took two years to prepare, because Lim wanted it to "feel like it was lifted from a fairy tale". She wore six dresses at the party, ending the night in a Cinderella-inspired ball gown by Mak Tumang (whose gowns can cost up to US$18,000 apiece, according to People Asia).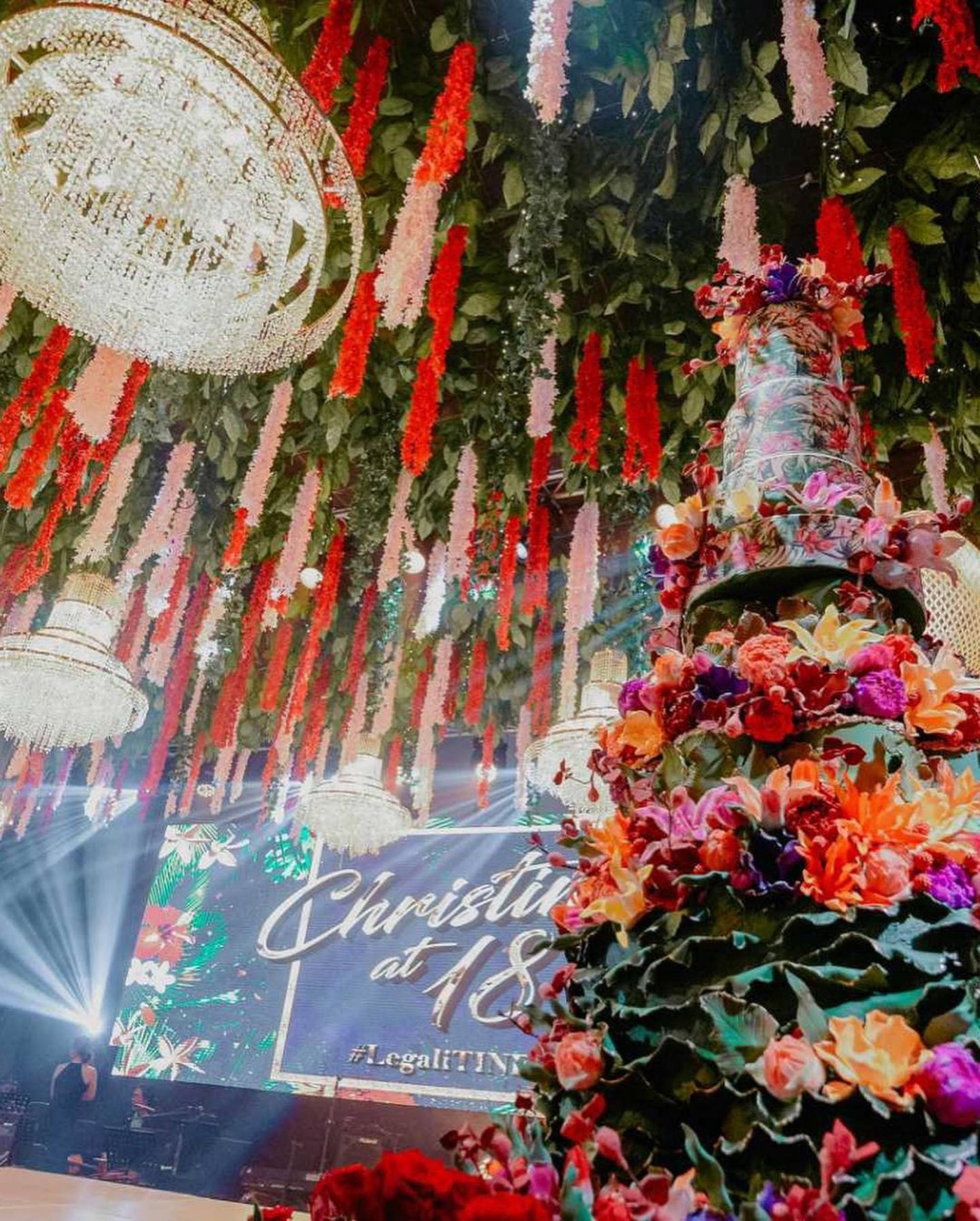 The party, which was held at the Clark Marriott Hotel, was attended by 350 guests, who were serenaded by Filipino star Joshua Garcia and got to enjoy a US$5,000 eight-tier cake from Honey Glaze Cakes.
3. Patricia Kaunang's 60th birthday bash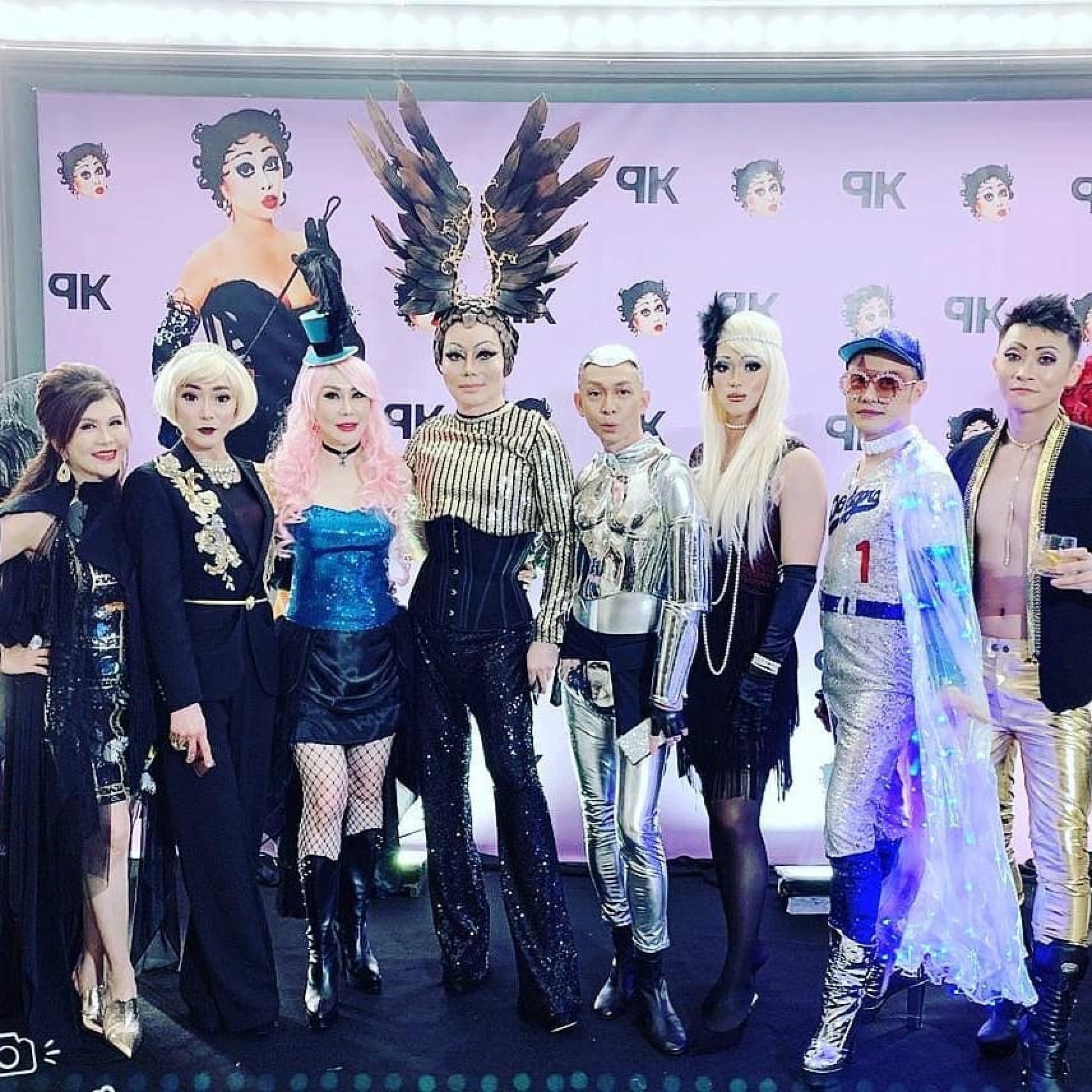 Indonesian socialite Patty Kaunang celebrated her 60th birthday with a fabulous costume party at the Grand Hyatt Jakarta. She reportedly spent a whole year preparing for the party, flying back and forth between Singapore and Jakarta to meet with event planners and practice dance routines.
The preparation seemed to pay off: Patty treated her guests to an unforgettable night of song and dance performances with award-winning tango dancer Ezequiel Gomez. When it was time to cut the cake, she was carried in on an Egyptian palanquin by four male models dressed in pharaoh costumes.
Fifteen guests went home with awards for their costumes, with the top prize being a pair of round-trip tickets to Paris.
4. Prithvi Ambani's first birthday party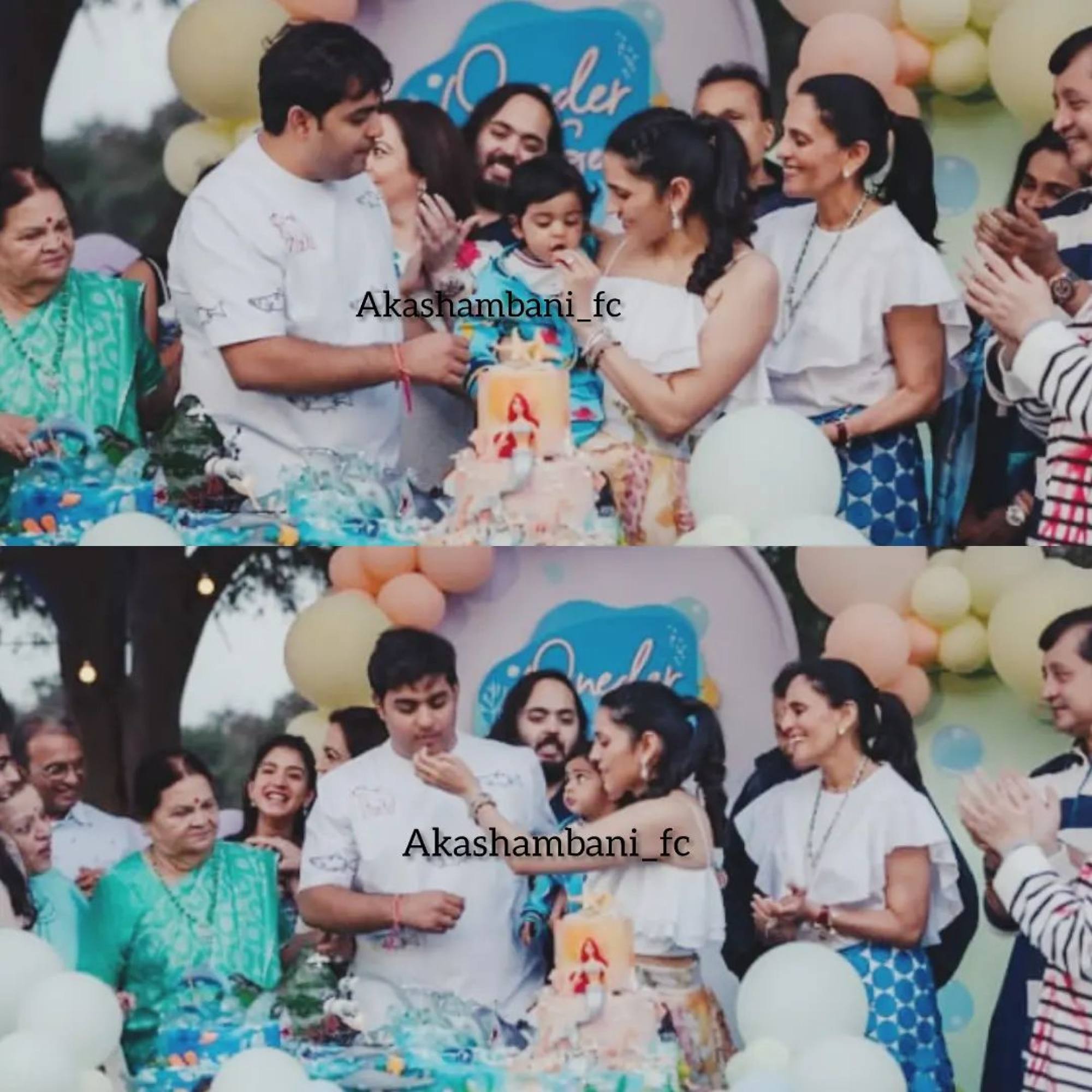 When you're the grandson of Asia's richest man, a simple birthday celebration simply won't do. For his grandson Prithvi's 1st birthday, Mukesh Ambani and his son Akash
treated guests to a lavish bash
at their Jamnagar bungalow.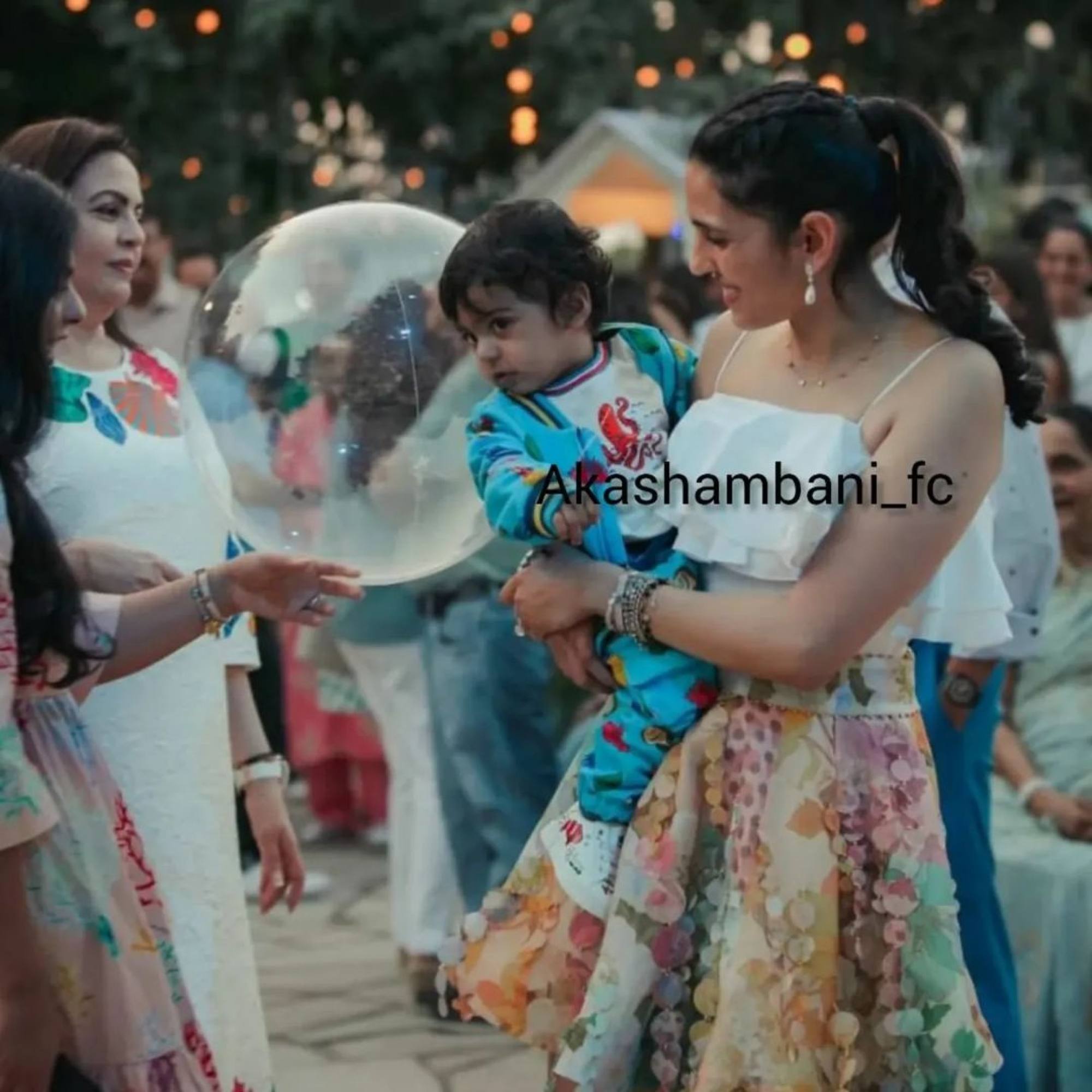 Over 120 guests turned up to the event, including high profile politicians and Bollywood stars, with those from outside Mumbai flown in by private jet. Singer Arijit Singh serenaded the guests, and 100 priests
blessed baby Prithvi
at the party.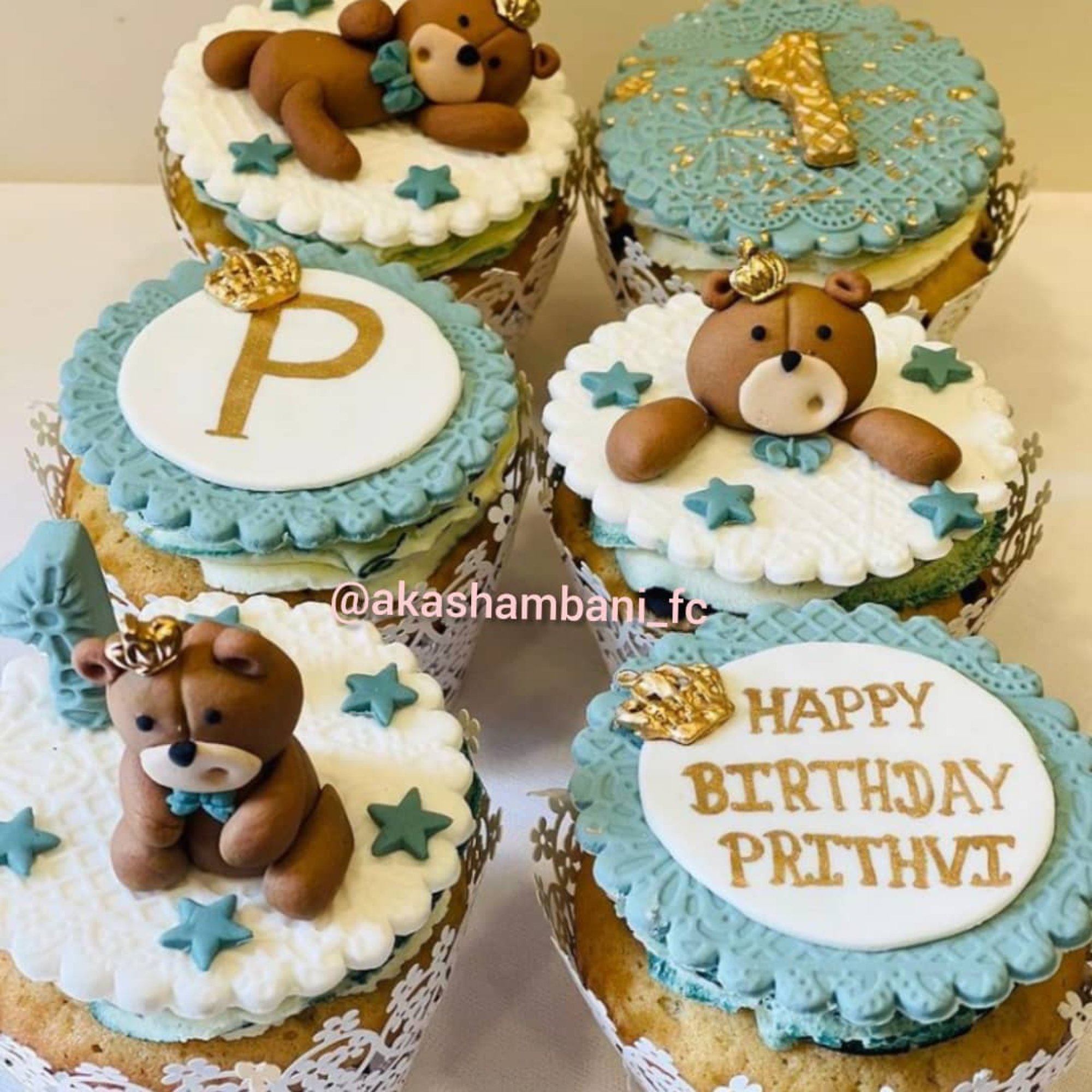 In the spirit of giving, the Ambanis also commemorated the celebration by announcing that they would feed 50,000 people in nearby villages and hold celebrations in 150 orphanages around Jamnagar.
5. Baby G's US$1 million birthday celebration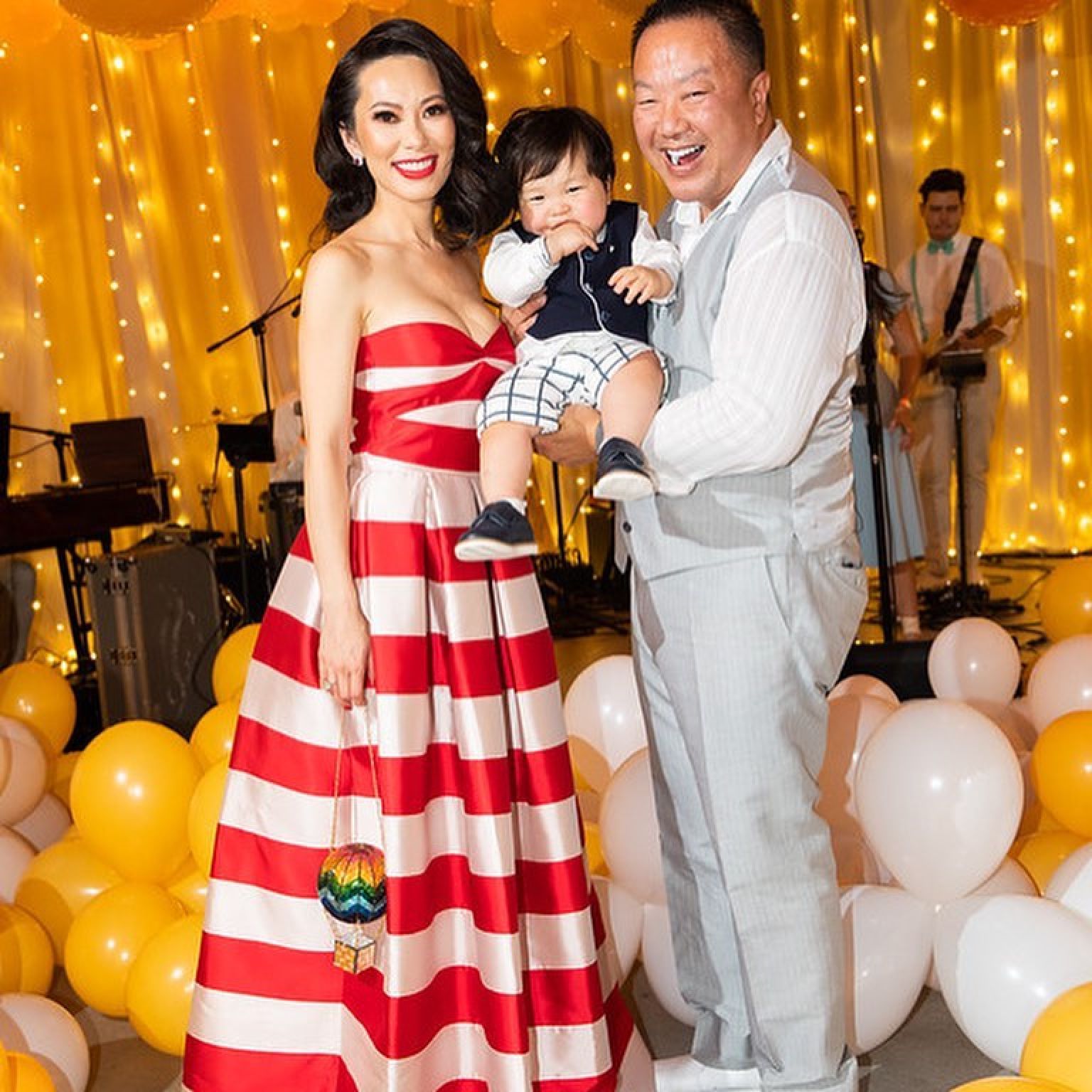 Fans of Netflix's
Bling Empire
may be familiar with Gabriel and Christine Chiu, the
super-rich philanthropists
and owners of Beverly Hills Plastic Surgery Inc. In 2019, the couple spent upwards of US$1 million to celebrate their son Gabriel Chiu III (aka Baby G)'s first birthday.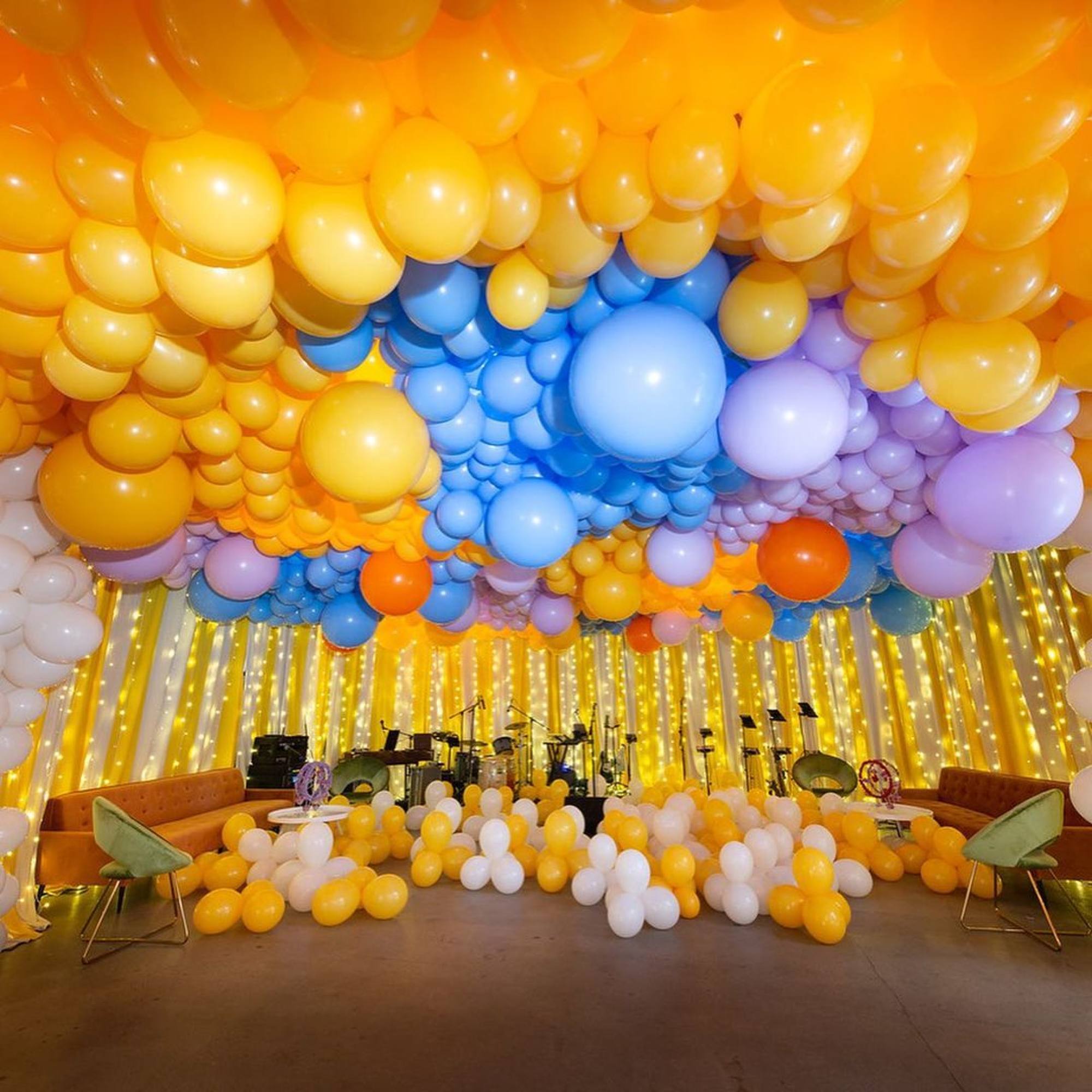 So what did the money get spent on? Most of it was donated to the Cayton Children's Museum in Santa Monica to create a wing dedicated to the couple's Chiu-Fun-For-All fund, which gives free museum access to children from underserved communities.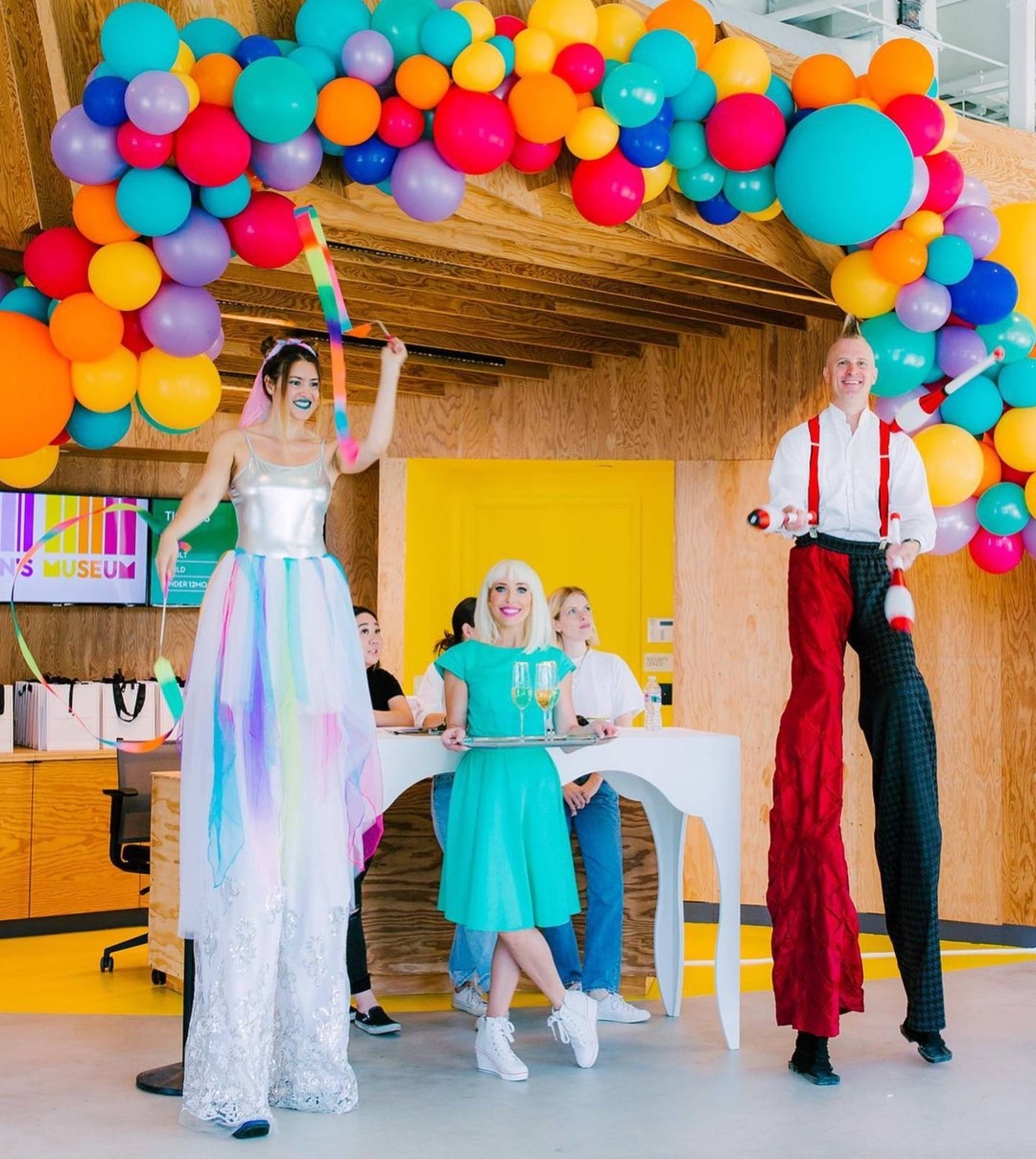 Beyond their generous donation, the rest of the money was spent on transforming the Cayton Museum for the party. Guests got to watch carnival performers and get self-portraits drawn; they also got to try their hand at a special claw machine that only gave out Gucci products.
6. Richard Muljadi's yacht party for his dogs Coco and Lulu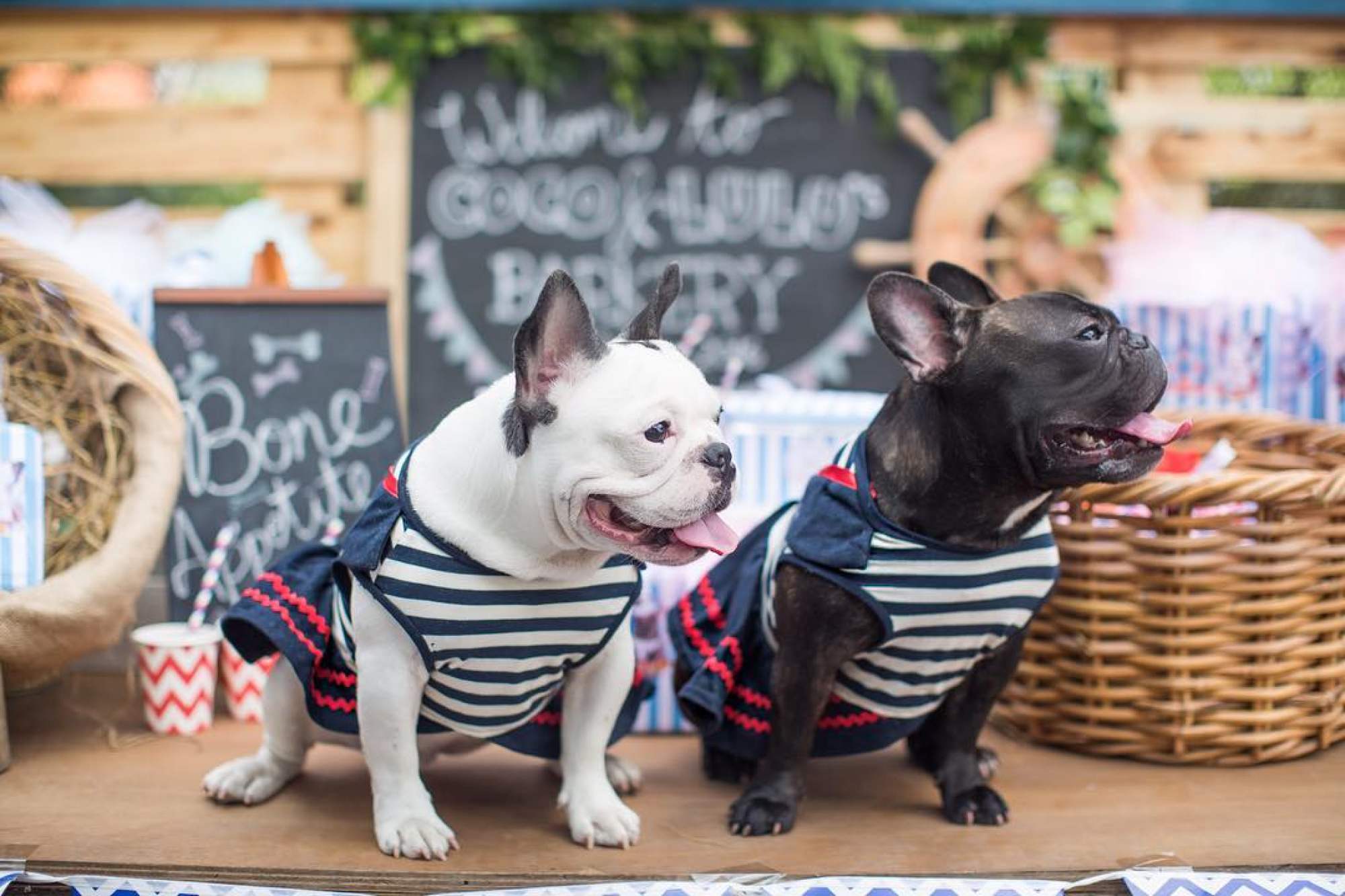 In 2016, Richard Muljadi – grandson of Indonesia's former richest woman Kartini Muljadi – and his wife Shalvynne Chang threw a grand birthday party for
the loves of their lives
: their French bulldogs Miss Coco da French and Lady Lulu Bellucci.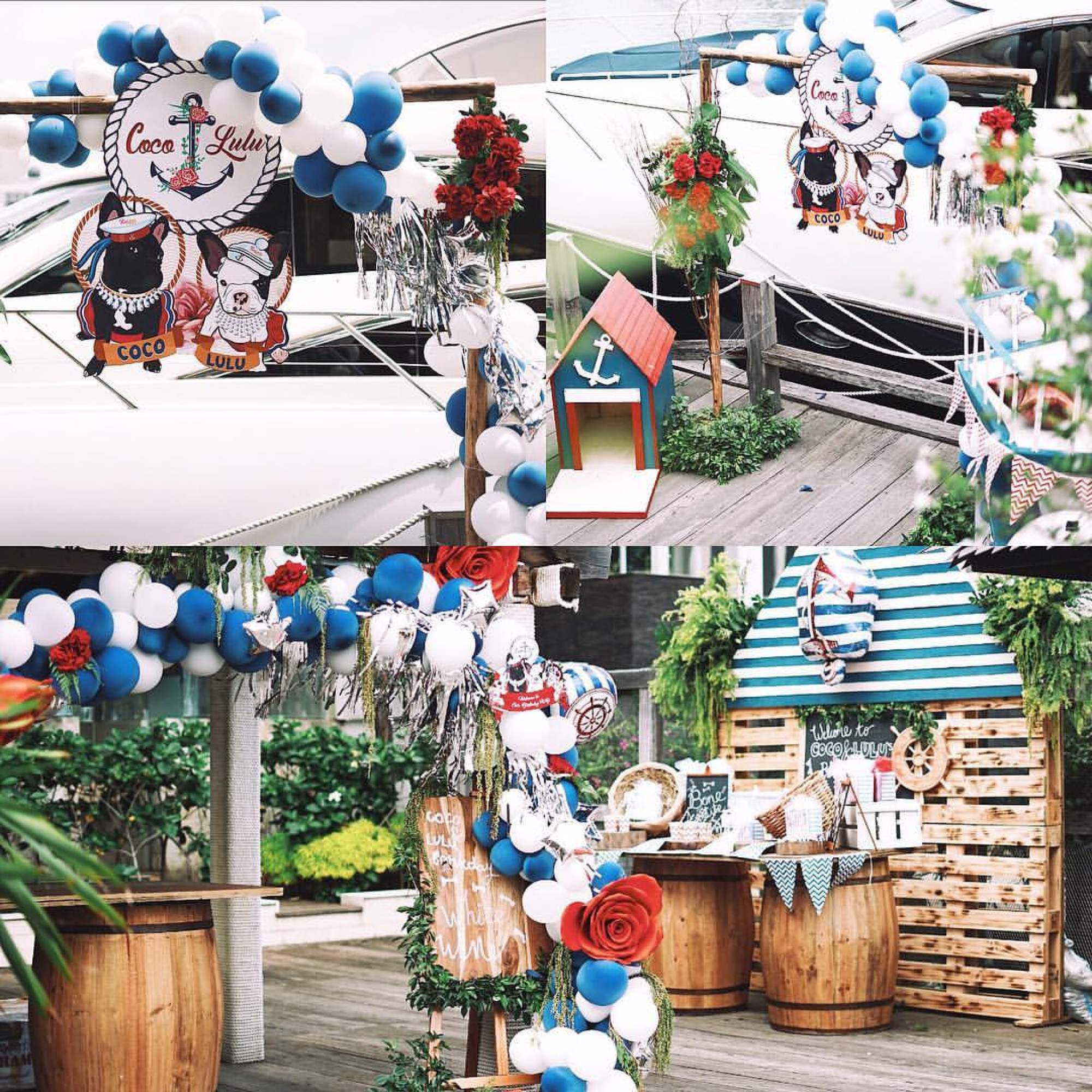 The party was reportedly meant to top their previous year's gift to their dogs: Coco received a Mitsubishi Pajero SUV for her birthday "so she wouldn't be too grumpy when her nanny takes her to the salon". The couple decided on a nautical-themed party at the Pantai Mutiara dock in Jakarta, before taking an evening yacht ride to catch the sunset.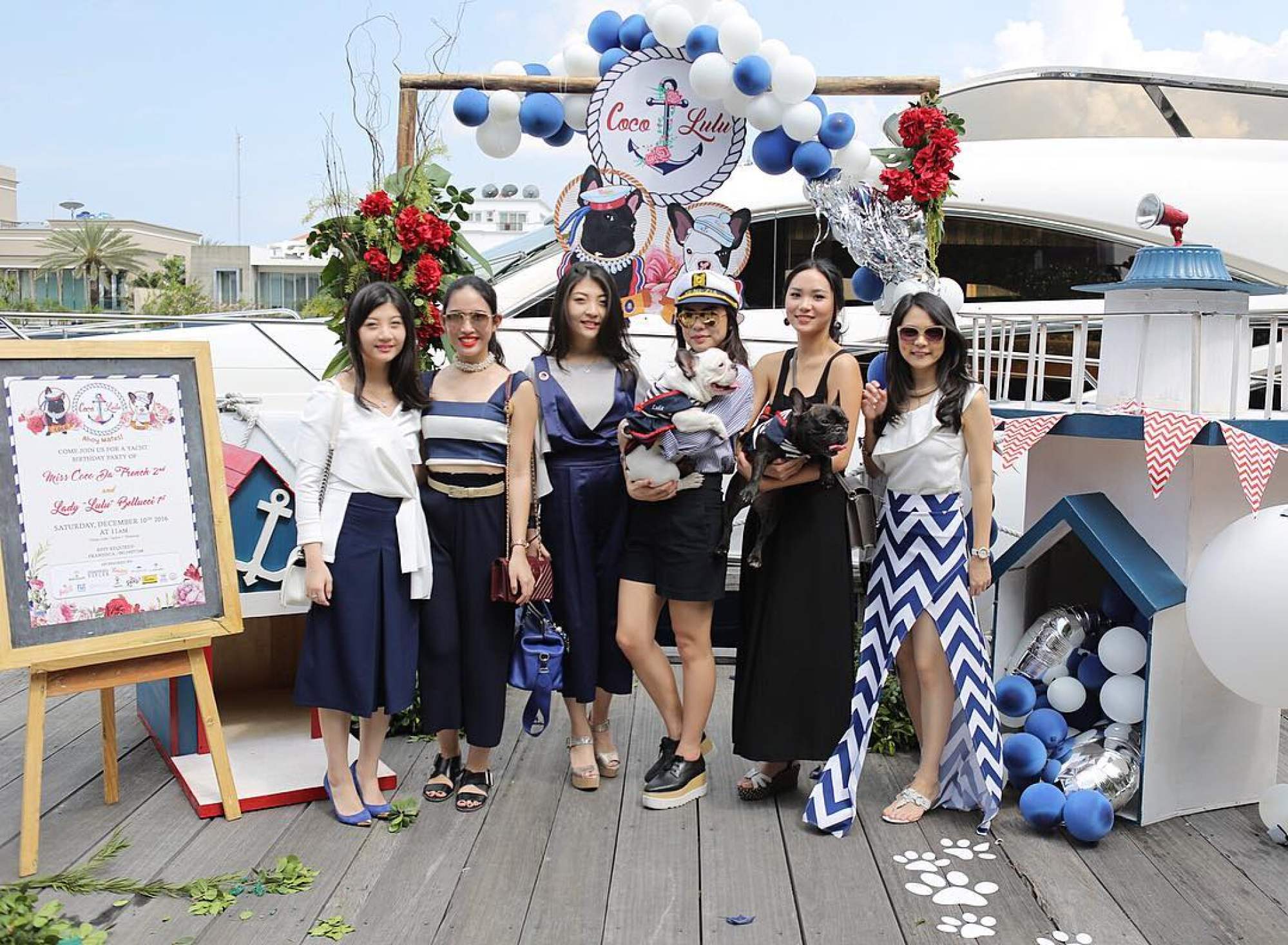 Guests were invited to bring their own four-legged friends so that Coco and Lulu could play while their owners mingled with the guests. The party was capped off by a stunning fireworks display to entertain Indonesia's wealthiest dogs.

Bling Empire's Christine Chiu spent US$1 million on Baby G's first birthday, while Akash Ambani and Shloka Mehta's son Prithvi was surrounded by Bollywood's finest
Christine Lim, the daughter of Philippine mayor Rey Catacutan, was inspired by Crazy Rich Asians to fill her venue with flowers, wear an OTT dress by Mak Tumang and spend US$5,000 on a cake