Daniel Ricciardo, or Rich-iardo? Formula One's fashion-mad McLaren driver loves Gucci and spends his mega net worth on Rolex and Patek Philippe watches, Porsche supercars and LA mansions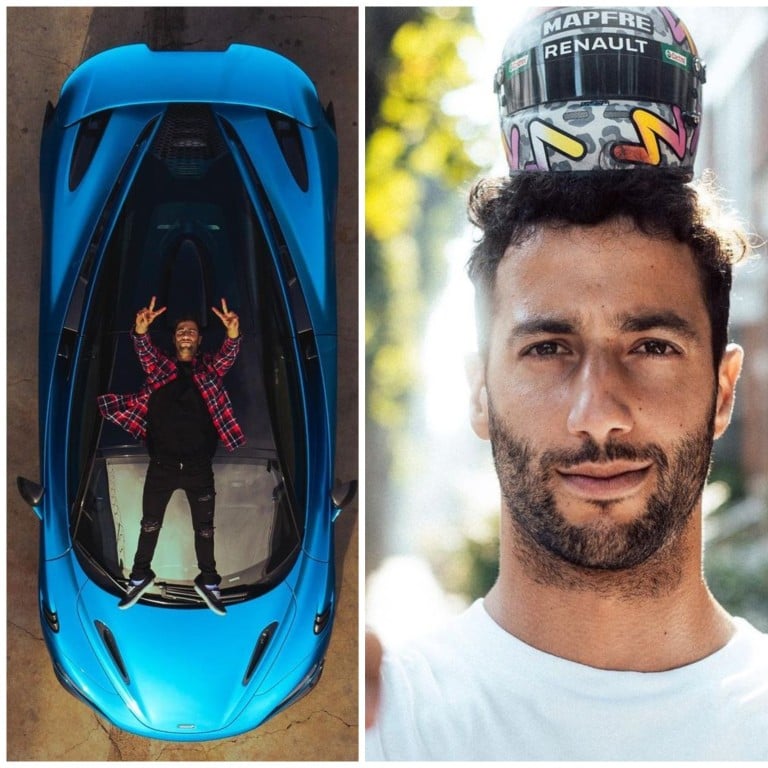 With eight Grand Prix wins and 32 podiums under his belt, Australian Daniel Ricciardo has proven his talents in the F1 paddock. After five years with Red Bull Racing, he signed a two-year contract with Renault for US$50 million – which pushed him into
Forbes' top 50 highest paid sportspeople
in 2020 – before surprising many by moving to McLaren for a marginally more modest US$15 million per year.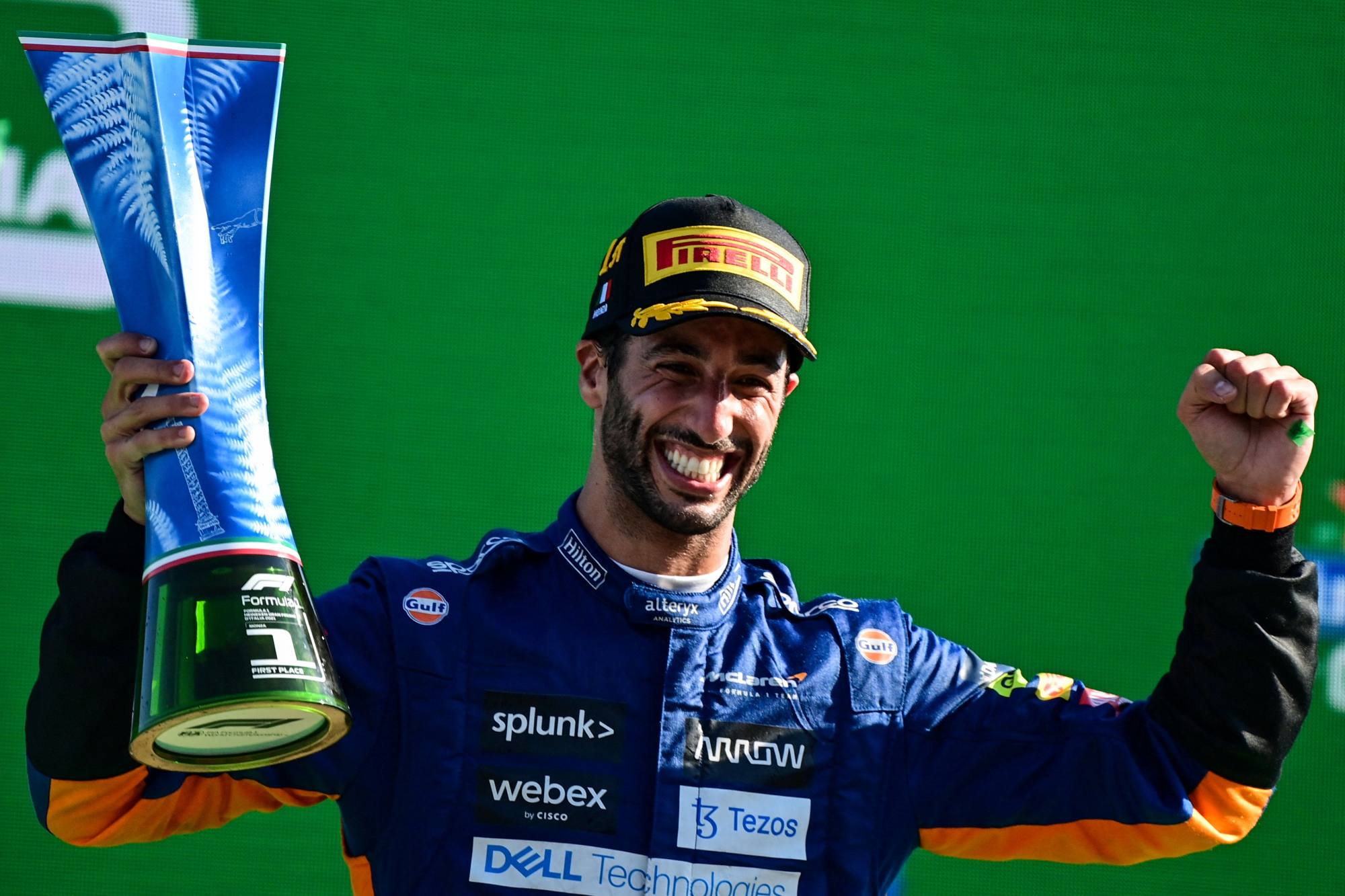 Despite struggling to make his mark with McLaren, and amid rumours his contract may end early, the 33-year-old has nevertheless spent the last several years quietly building a small empire.
For starters, his endorsements include GoPro, Beats by Dre and Puma. He also started his own clothing line, co-founded a brewery with friend and former F1 world champion Jenson Button, and partnered with St Hugo to produce his own range of wines – including a US$700 decanter in the shape of his racing shoe. Estimated to be worth US$50 million, Ricciardo has wasted no time putting his earnings to good use.
Three properties across three continents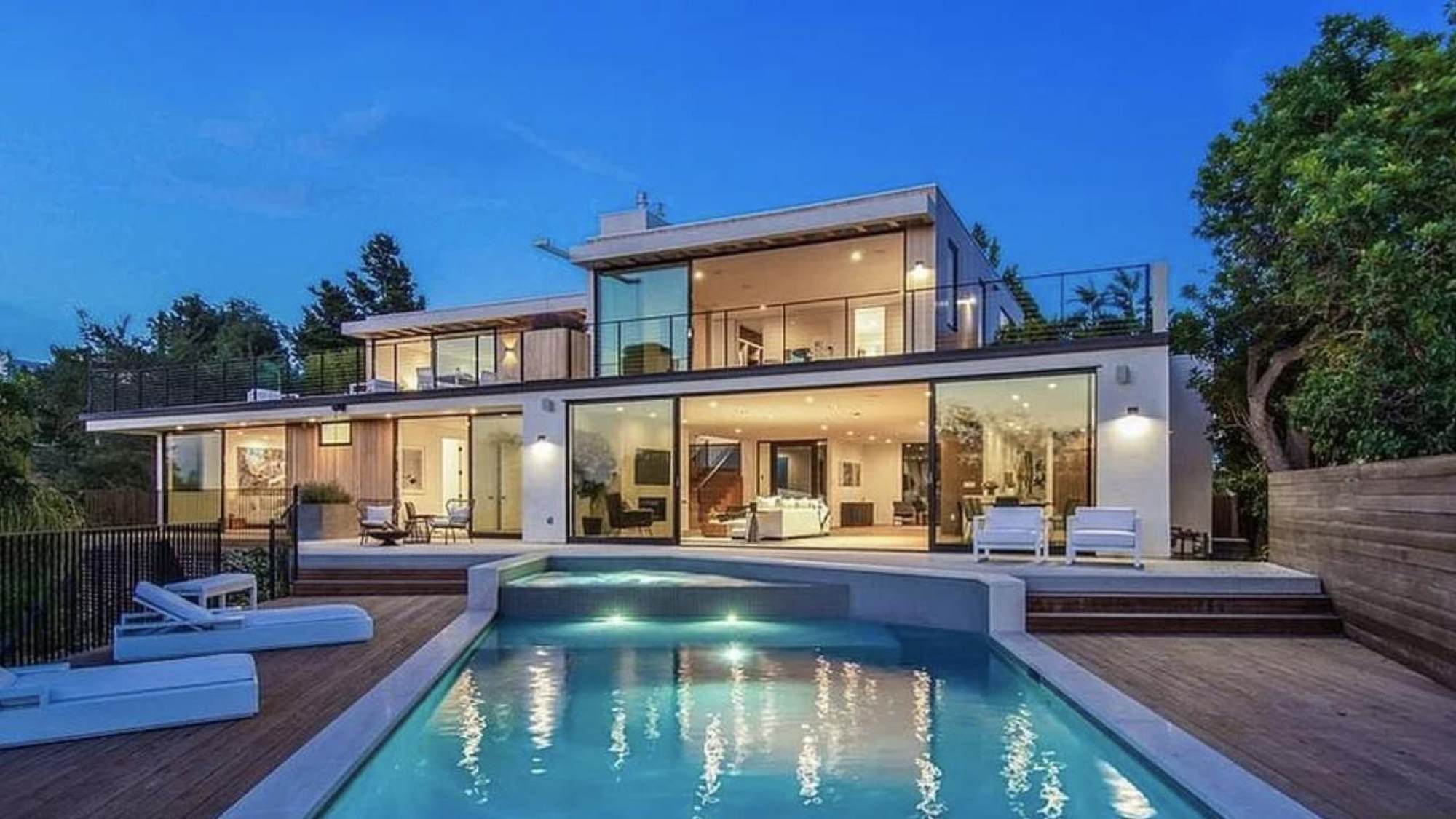 Like many of his fellow drivers, including his old teammates Max Verstappen and Lando Norris, Ricciardo primarily lives in Monaco – one of the most expensive countries in the world to buy real estate (but, of course, on with very low taxes). His one-bedroom apartment is estimated to be worth around US$2 million.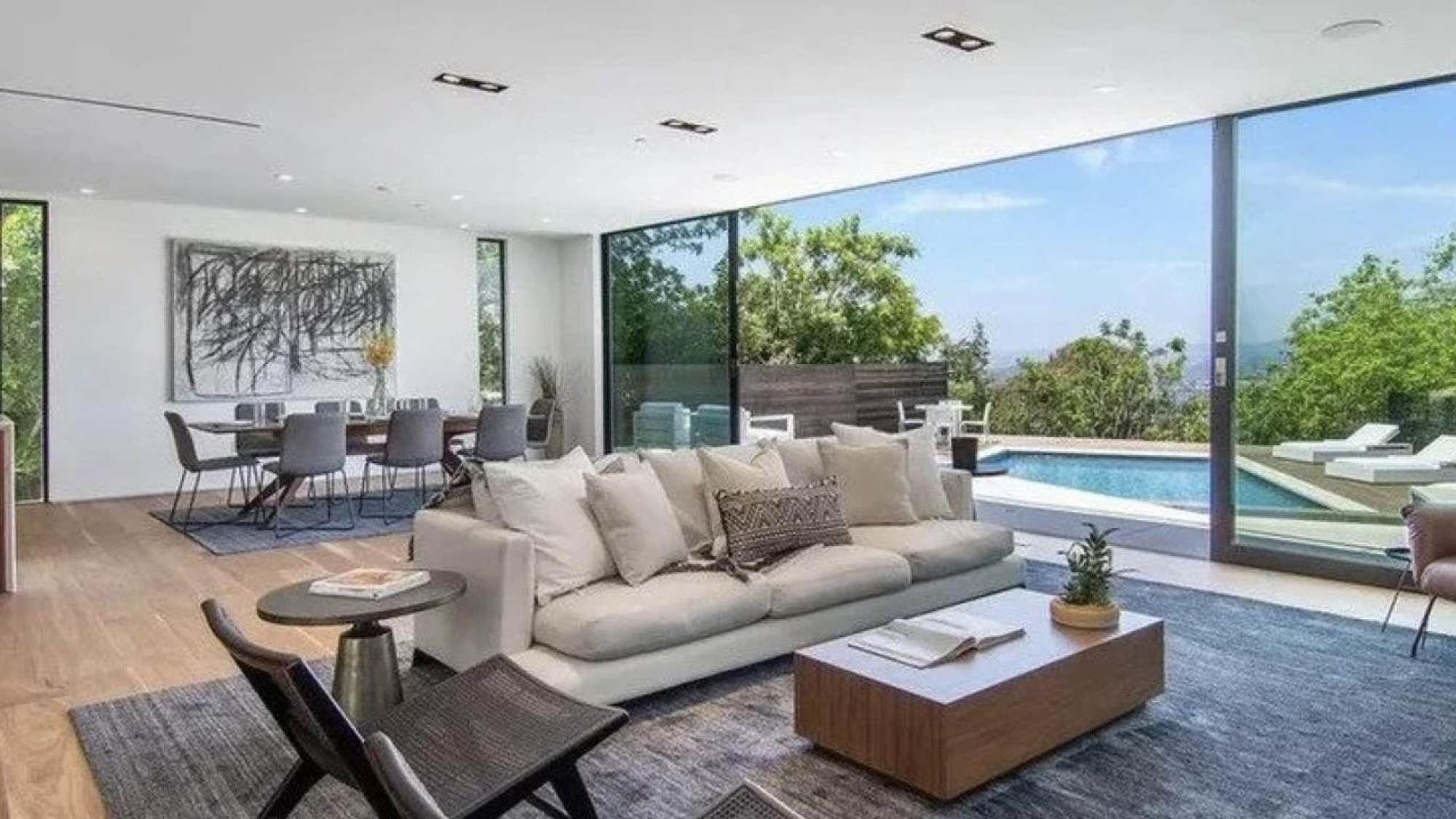 However this is modest compared to the Los Angeles mansion he bought in 2018 for around US$12 million. The updated 1960s-era home boasts five bedrooms and bathrooms, a pool, jacuzzi and views of the ocean. He told The West Australian that the city "immediately resonated" with him, adding that the weather and nearby beaches help "escape the madness of it all".
Despite his well-documented love of America, he's still an Aussie at heart, and spent much of the Covid-19 lockdown at his third home in Perth, close to where he grew up.
An enviable collection of supercars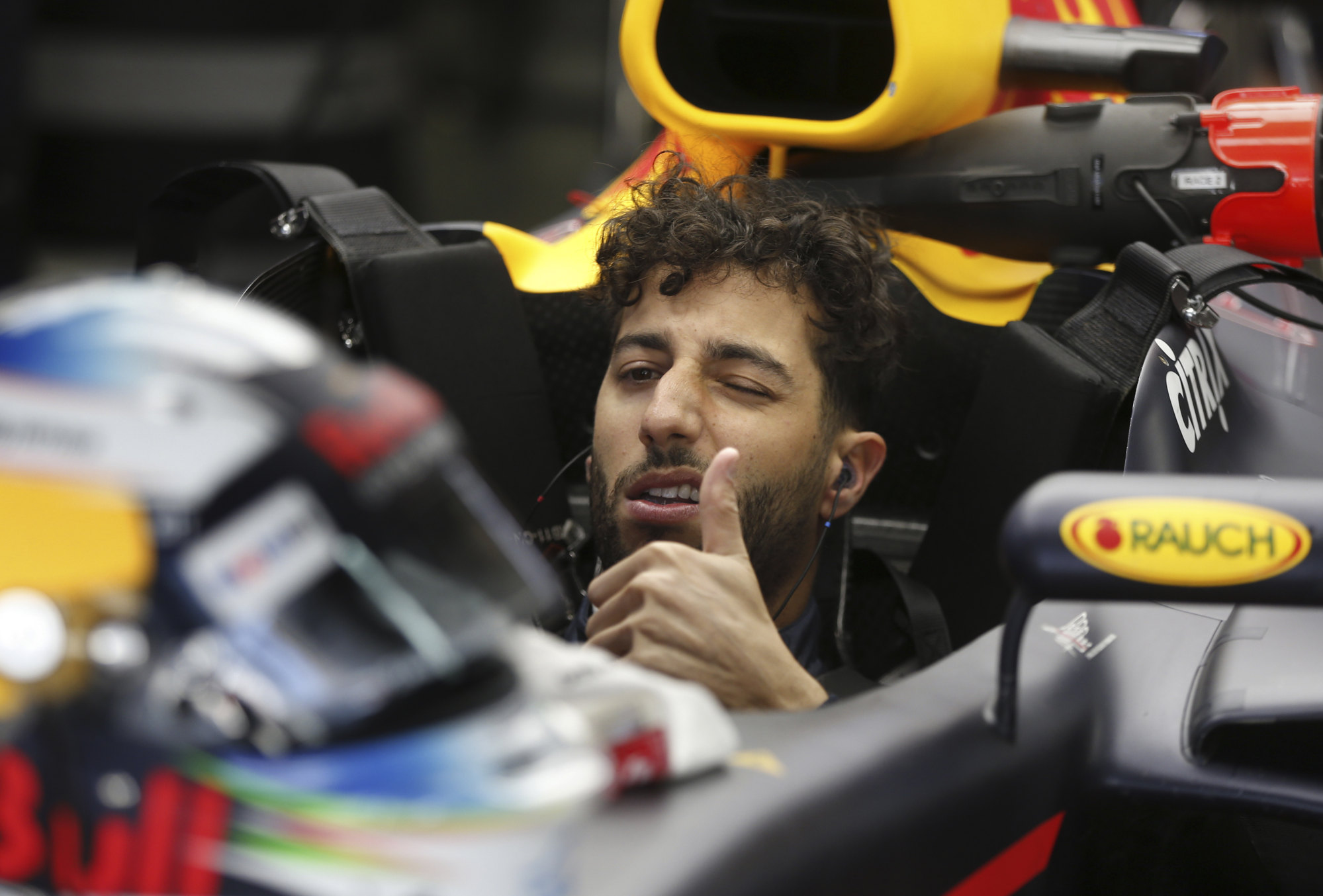 With three homes, Ricciardo has plenty of space for his
growing car collection
, which reportedly began in 2006 when his parents bought him a Toyota Hilux. Not only does the F1 driver still have the car, he loves it so much that he bought another pickup – a Ford F-150 Raptor worth around US$70 000 – 12 years later, which lives with a friend in the United States, according to Racing News 365.
Keeping his Hilux company in Australia is a US$15 000 off-road Polaris four-seater General that he's often seen taking for a spin on his farm in YouTube clips.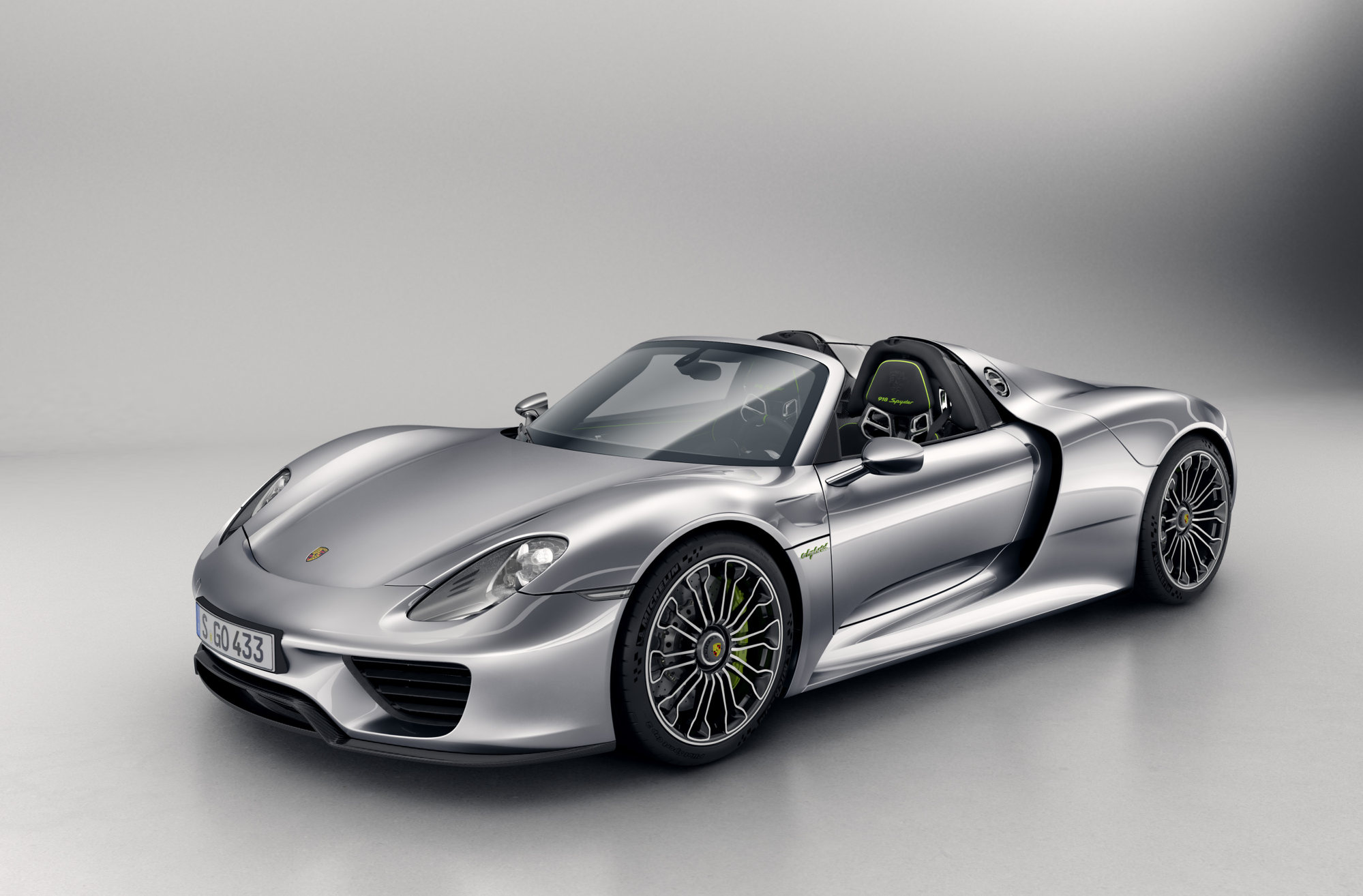 Ricciardo's first big purchase was a Porsche 918 Spyder, according to Racing News 365. With only 918 units produced, its rarity no doubt contributed to its US$845,000 price tag. The hybrid has a top speed of 344km/h, although Ricciardo told The Times that it's fast but "everything feels kind of slow after an F1 car".
The following year, he added another Porsche to his collection – a 2007 911 GT3 RS worth US$180,000 according to Hot Cars. It's reportedly parked in Monaco alongside his Vespa, the prices of which range from US$4 000 to US$10,500.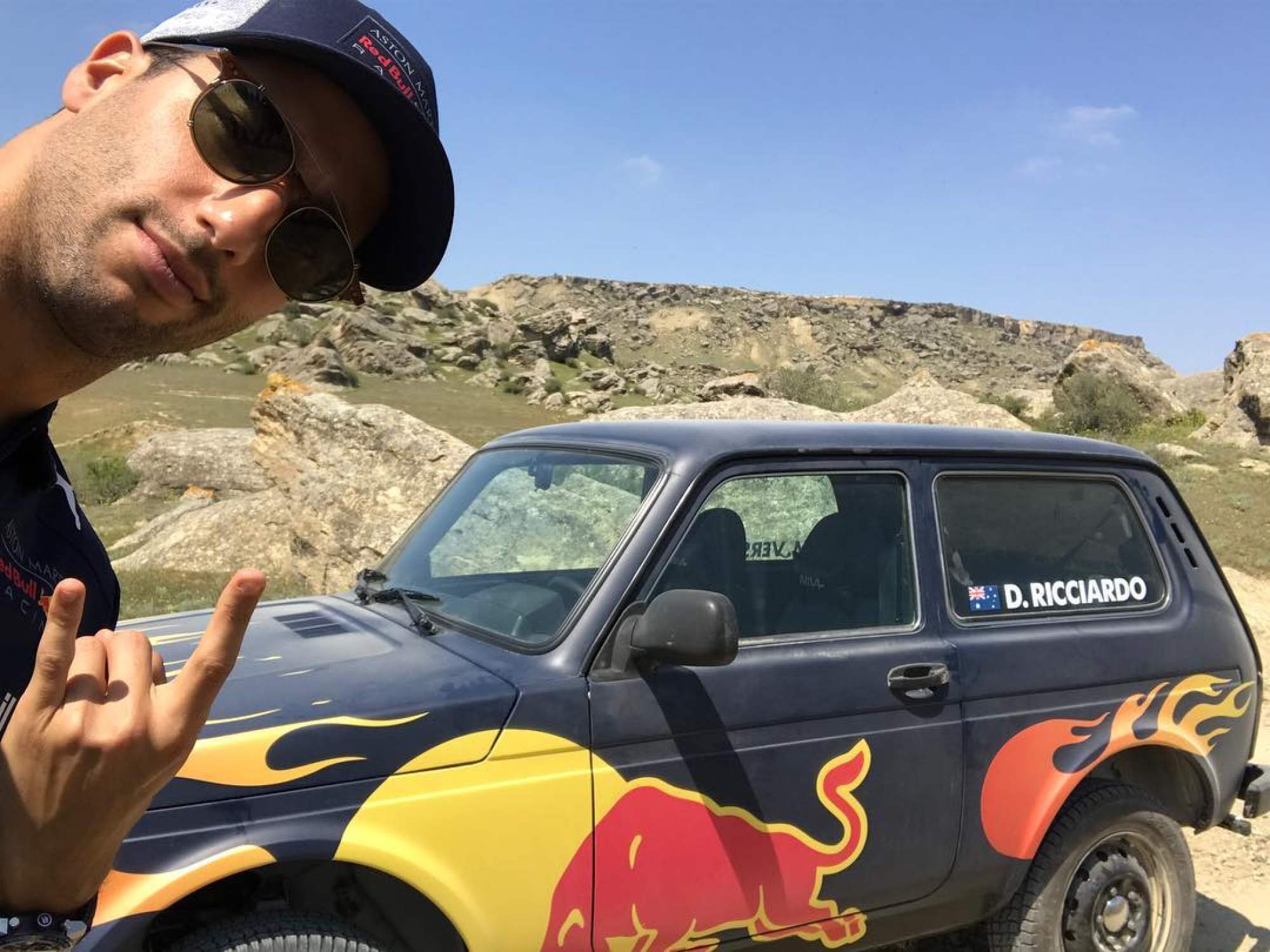 The Australian driver also owns two Aston Martins: a Vantage worth US$189,000 and an Aston Martin Valkyrie which set him back an eye-watering US$3 million. Speaking to Top Gear, he said that the latter car, which is one of just 150 units, "put a good dent in the budget".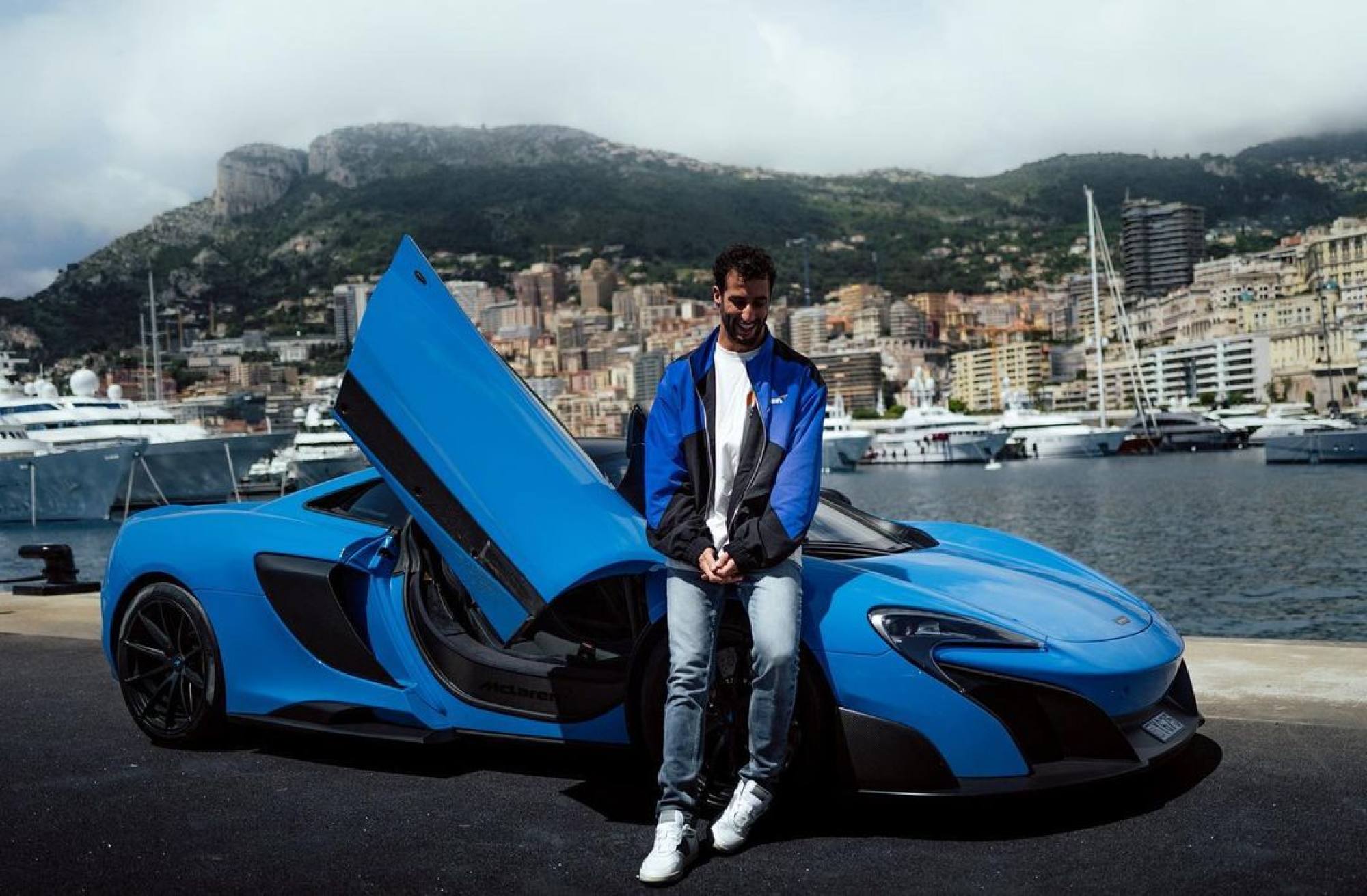 Naturally, he also has some McLarens in the garage. He owned a McLaren 675LT worth US$360,000 before he even joined the team, and since donning the papaya race suit, has added a McLaren 765LT and 720S to his collection, both worth upwards of US$300,000. There is even a 720S Daniel Ricciardo edition available in Australia that's been limited to just three units!
Combined, the value of these cars pales in comparison to his dream purchase: a 1962 Ferrari 250 SWB, which sell for more than US$8 million at auctions.
An eclectic and expensive wardrobe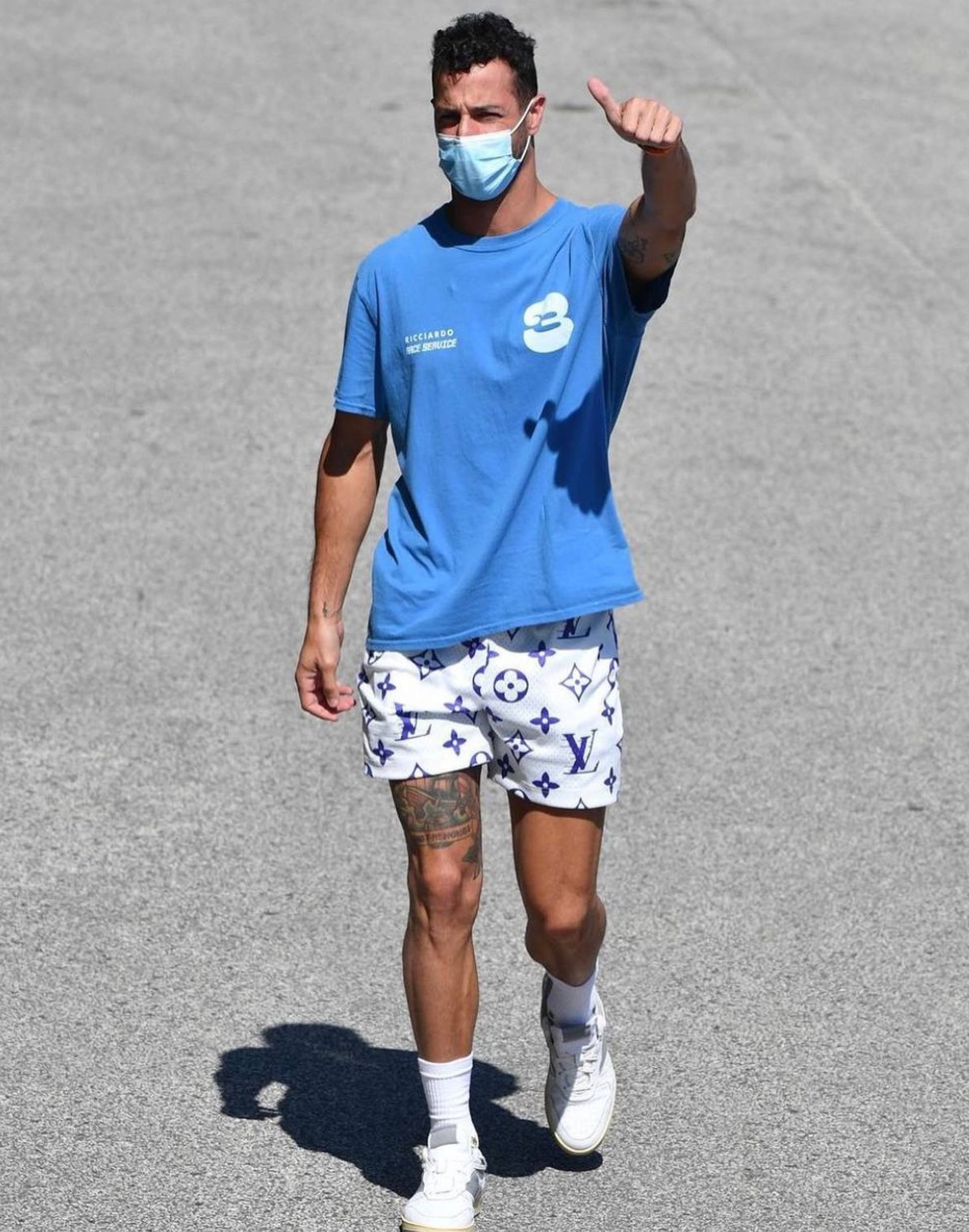 Fashion-conscious Ricciardo enjoys expressing his colourful personality through his wardrobe, which includes everything from high street brands like Zara and Urban Outfitters to designers
Burberry
, Tom Ford and Vivienne Westwood.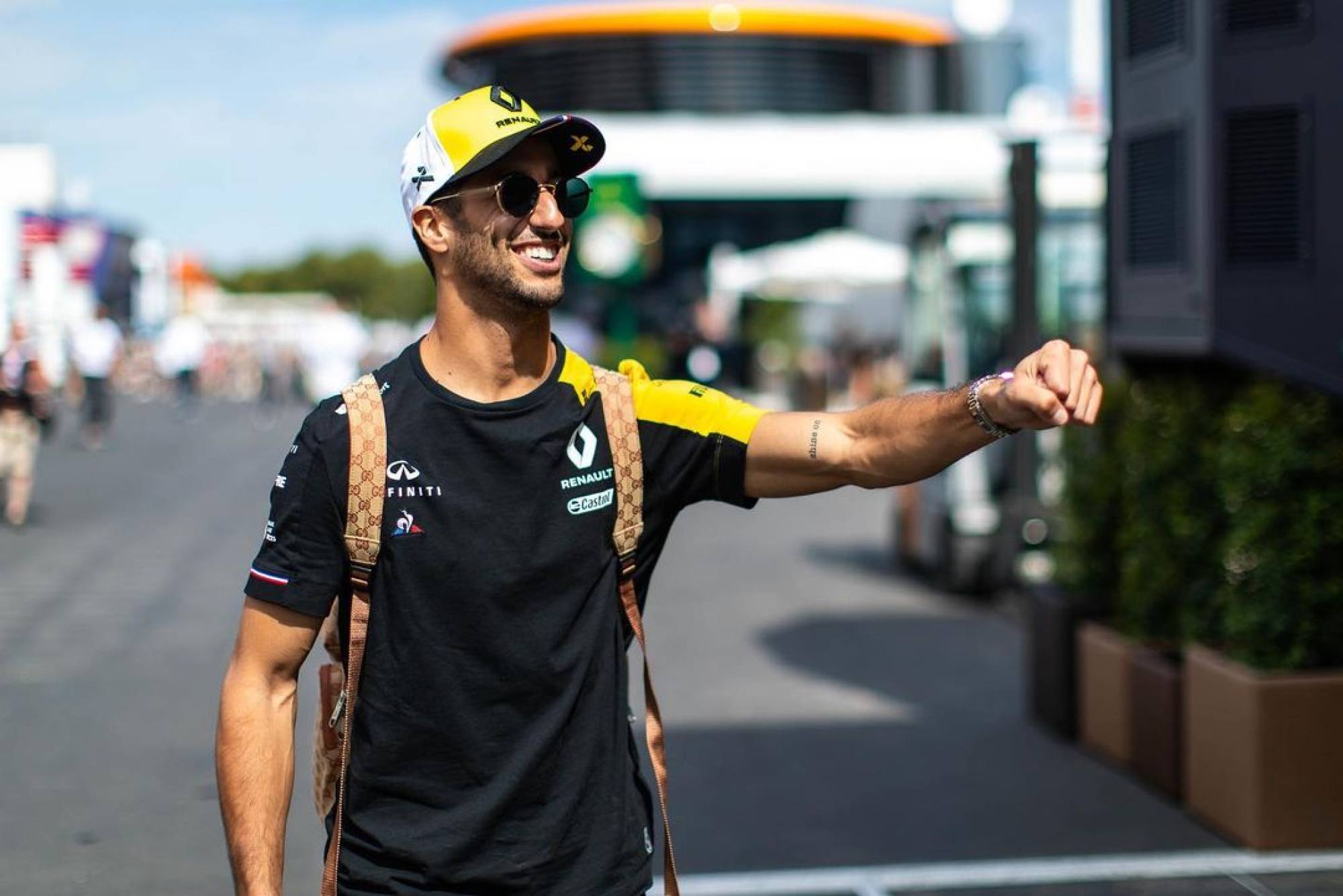 One of his favourite high end brands is Gucci, and he is often seen in the paddock with his LA Gucci backpack. He also owns a number of Gucci shirts, including a psychedelic print Bowling shirt worth US$1,250 and an island-print shirt, which he referred to as his "party shirts" in an interview with GQ.
More recently, at the French Grand Prix, he sported a Gucci x Adidas GG Bowling shirt worth US$1,200. It was fitting, then, that in the April issue of Vanity Fair, he turned the most heads of all the featured racers in a silky pink Gucci jumpsuit.
Time is money: a watch collection worth around US$2 million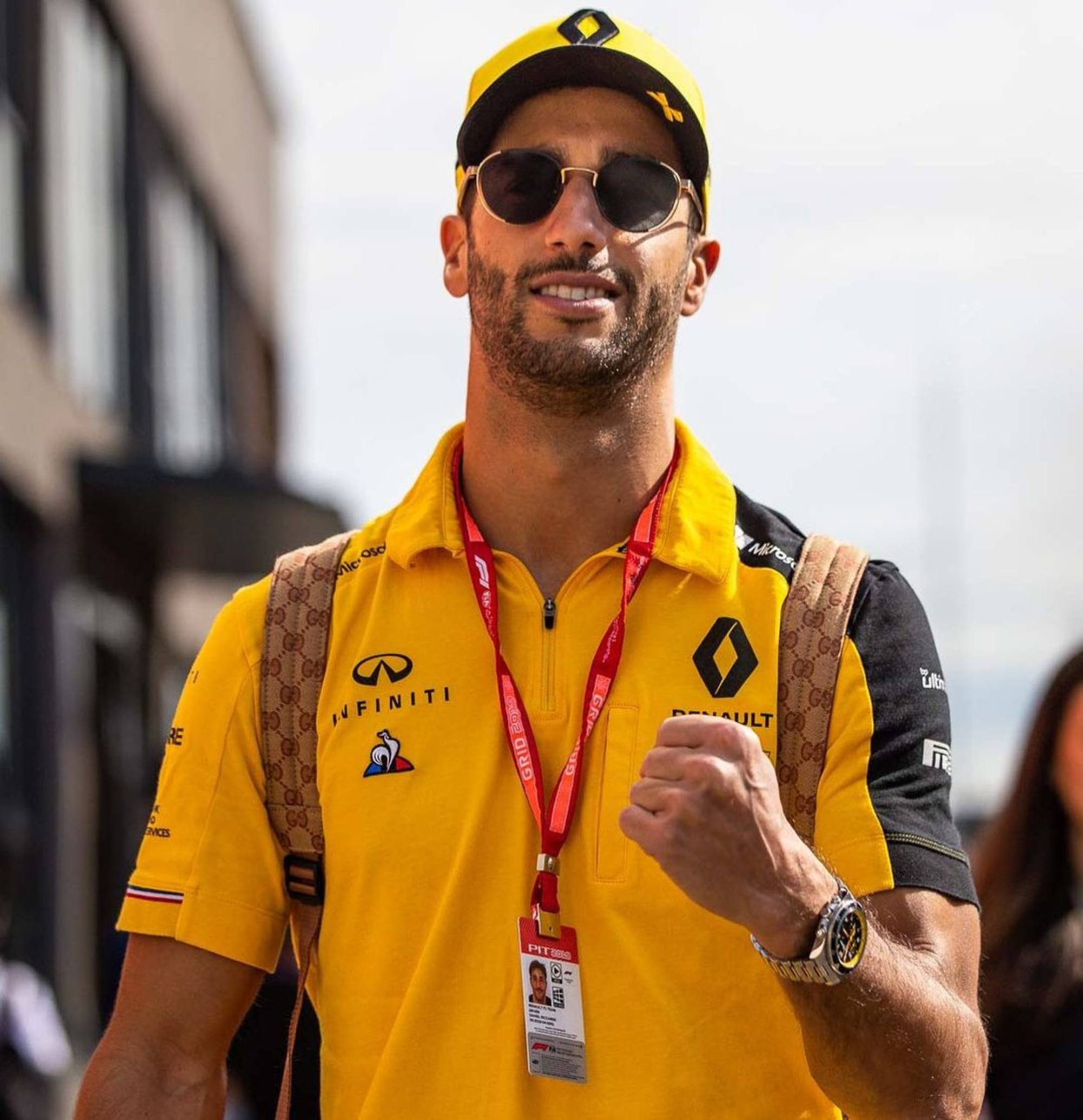 Ricciardo already has an incredible selection of watches. His more modest timepieces include a US$6,400 Bell & Ross V3-94 RS19 timepiece, limited to 999 pieces, and a Rolex Day-Date worth US$70,000.
He also has two Patek Philippe models: a rose gold Nautilus 5980 Chronograph and a platinum 5271P-001 he showed off on The Ellen Show in 2021 – the latter being worth an estimated US$410,000, according to DMarge.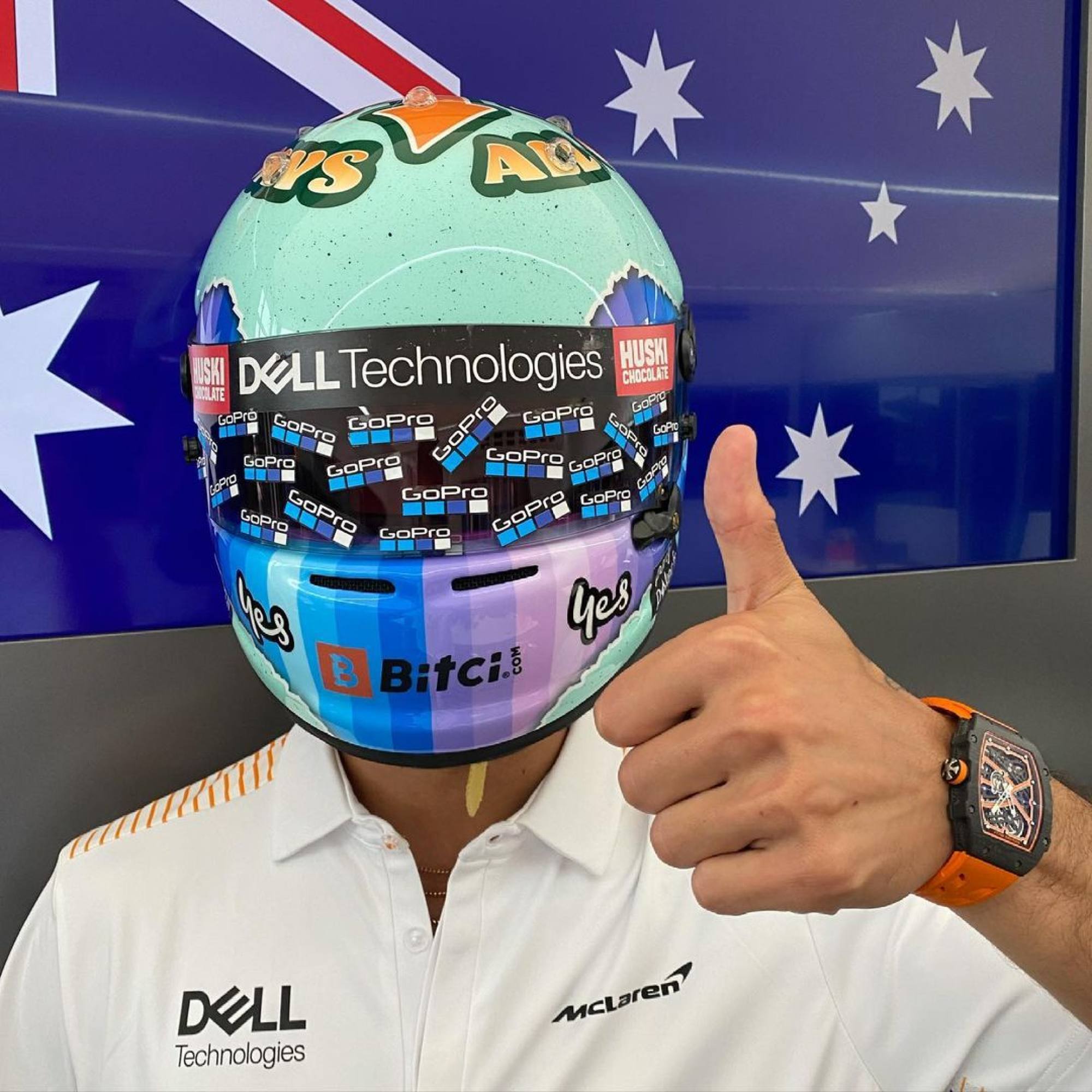 The McLaren team works closely
with Richard Mille
, whose 67-01 design retails for around US$220,000. The watchmaker has created sports versions of the watch, including Ricciardo's not-for-market RM67-02 which, at just 32 grams, is one of the lightest watches in the world, reports Superwatch Man.
The driver also has a Richard Mille 50-03 Tourbillon Split-Second Chronograph McLaren F1 which costs US$1.2 million, according to The Collector's Circle.
The things money can't buy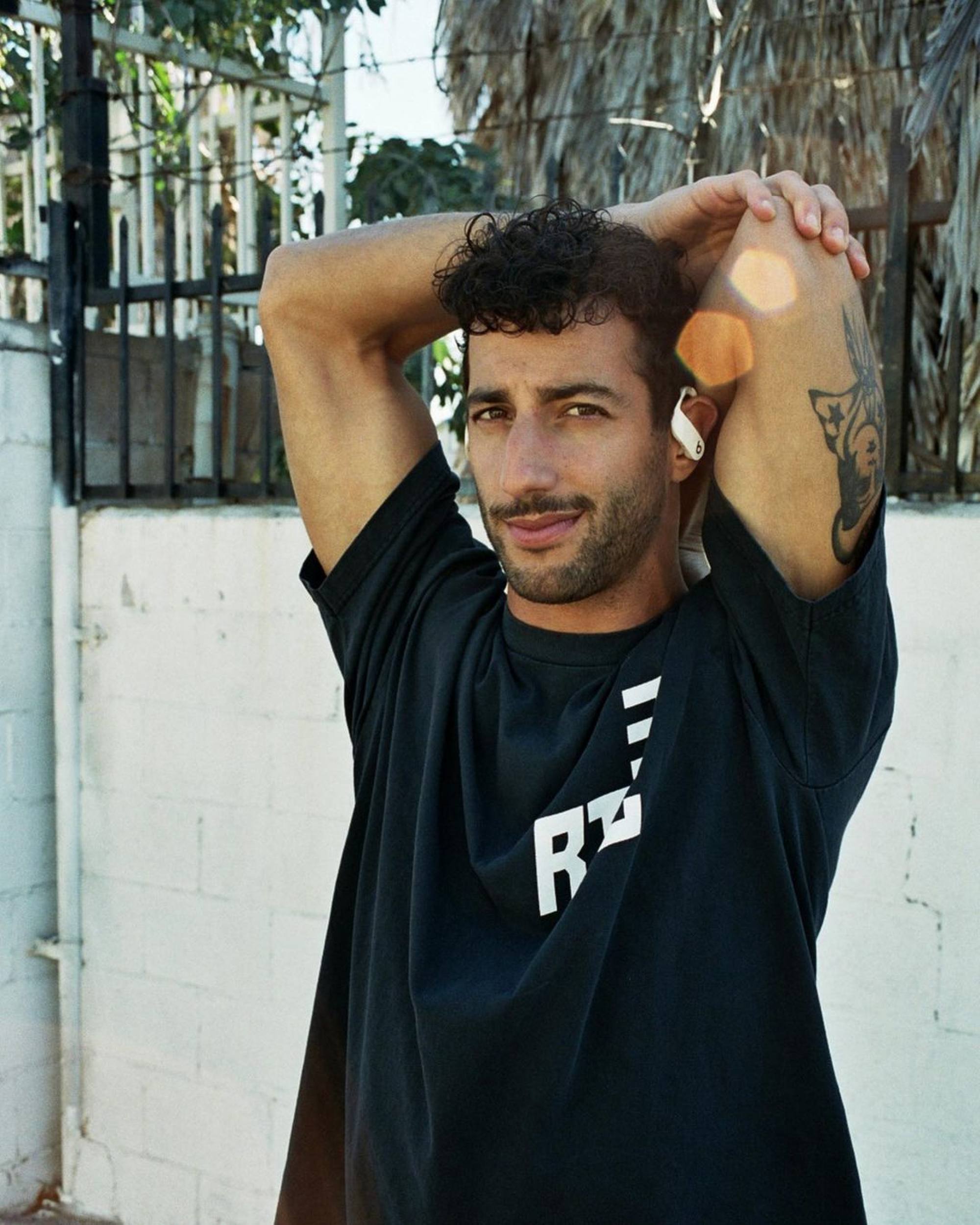 In addition to his down to earth nature and insanely bright smile, Ricciardo is known for being one of the few race drivers who sports tattoos. He got his first in 2013 – a ship sailing around the world with a lighthouse representing home.
Since then, he has added more than 20 pieces, including an eagle as a nod to his love of the US, the phrase "shine on" to remind him to remain positive, and a "3" on his finger – his racing number. He told Essentially Sports that one of his favourites is the "Mum" and "Papa" tattoo on his thigh, adding: "They don't like all of my tattoos but this one they have to like!"

From a Gucci x Adidas Bowling Shirt at the French GP, to the Patek Philippe watch he wore on The Ellen Show, the smiley Aussie F1 driver loves making an impression with his clothes
The Honey Badger has also spent big on his supercar collection, including a Porsche 918 Spyder and two Aston Martins – but his dream car is an US$8 million Ferrari 250 SWB