10 celebrities who gained weight for roles before Brendan Fraser in The Whale, from Christian Bale to Charlize Theron and Matt Damon – but why was Ryan Gosling replaced by Mark Wahlberg?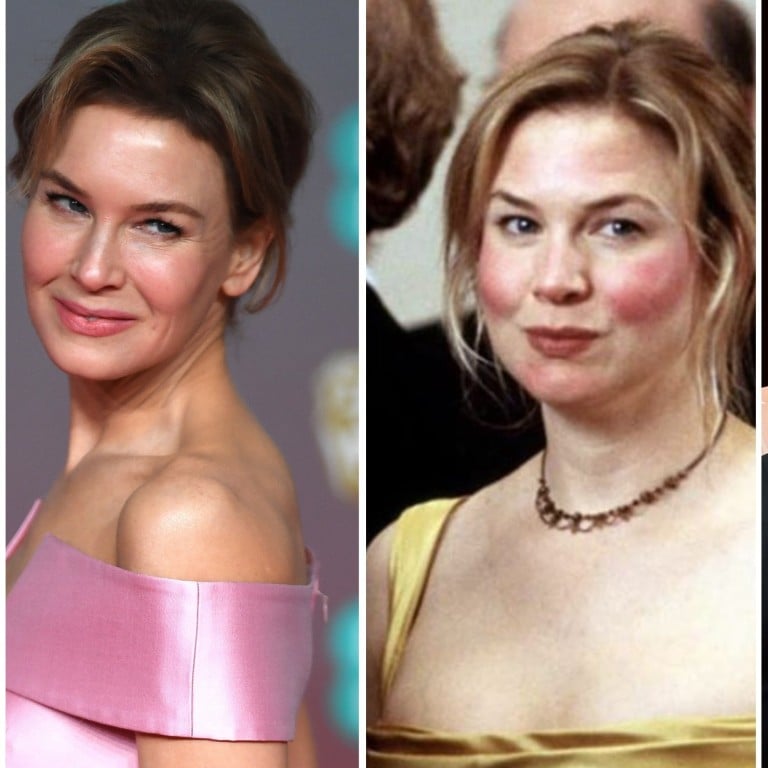 Brendan Fraser made headlines last week after he posted pictures of his noticeably heavier physique for the upcoming Darren Aronofsky film, The Whale. In it, Fraser stars as a 272kg (600-pound) recluse coping with the loss of a loved one through excessive eating.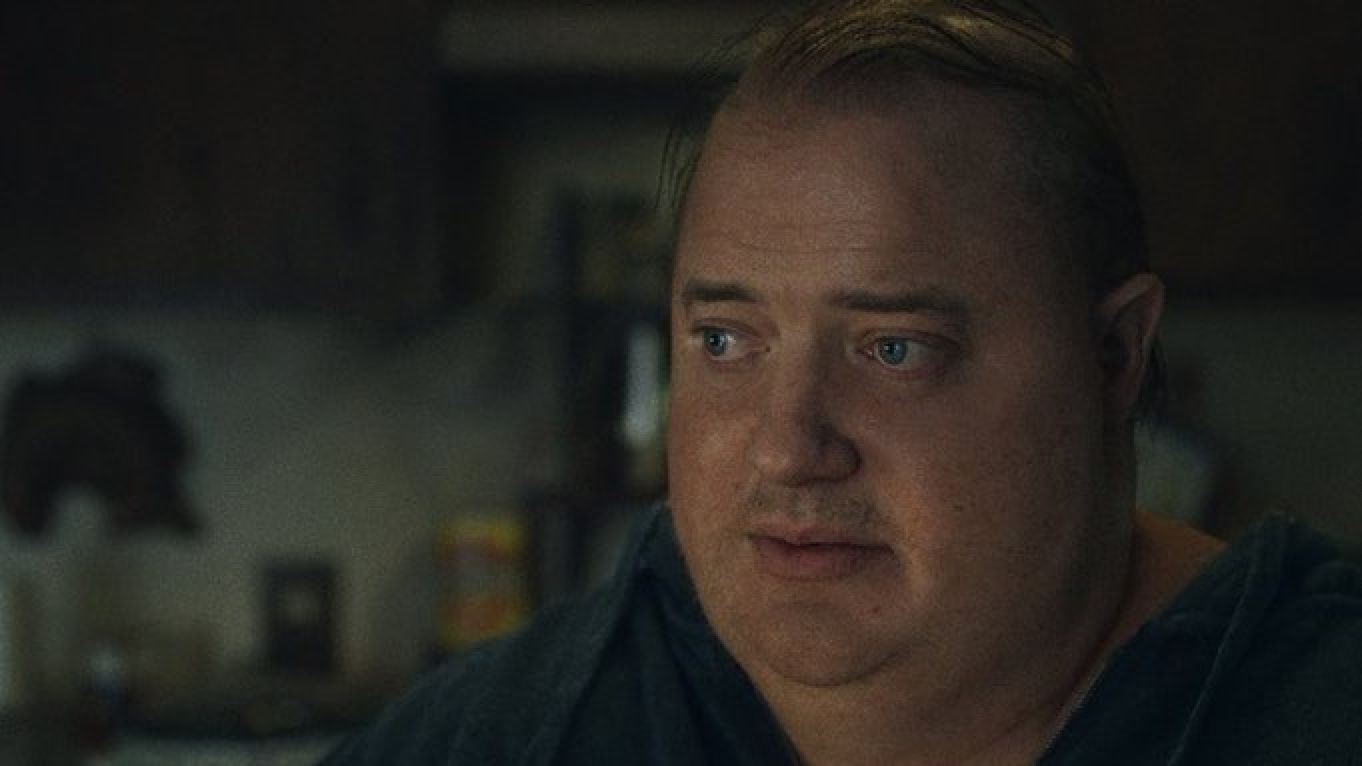 It appeared to many that the 53-year-old actor and beloved star of The Mummy trilogy had gained a massive amount of weight – but that's only partly true. Although the leading man put on some pounds for the role, a combination of prosthetics and make-up was also used to create the illusion of a morbidly obese man.
Still, Fraser did gain weight for the production – and he's not the only one. Here are 10 other celebs who tipped the scales to play meaty leading roles.
1. Christian Bale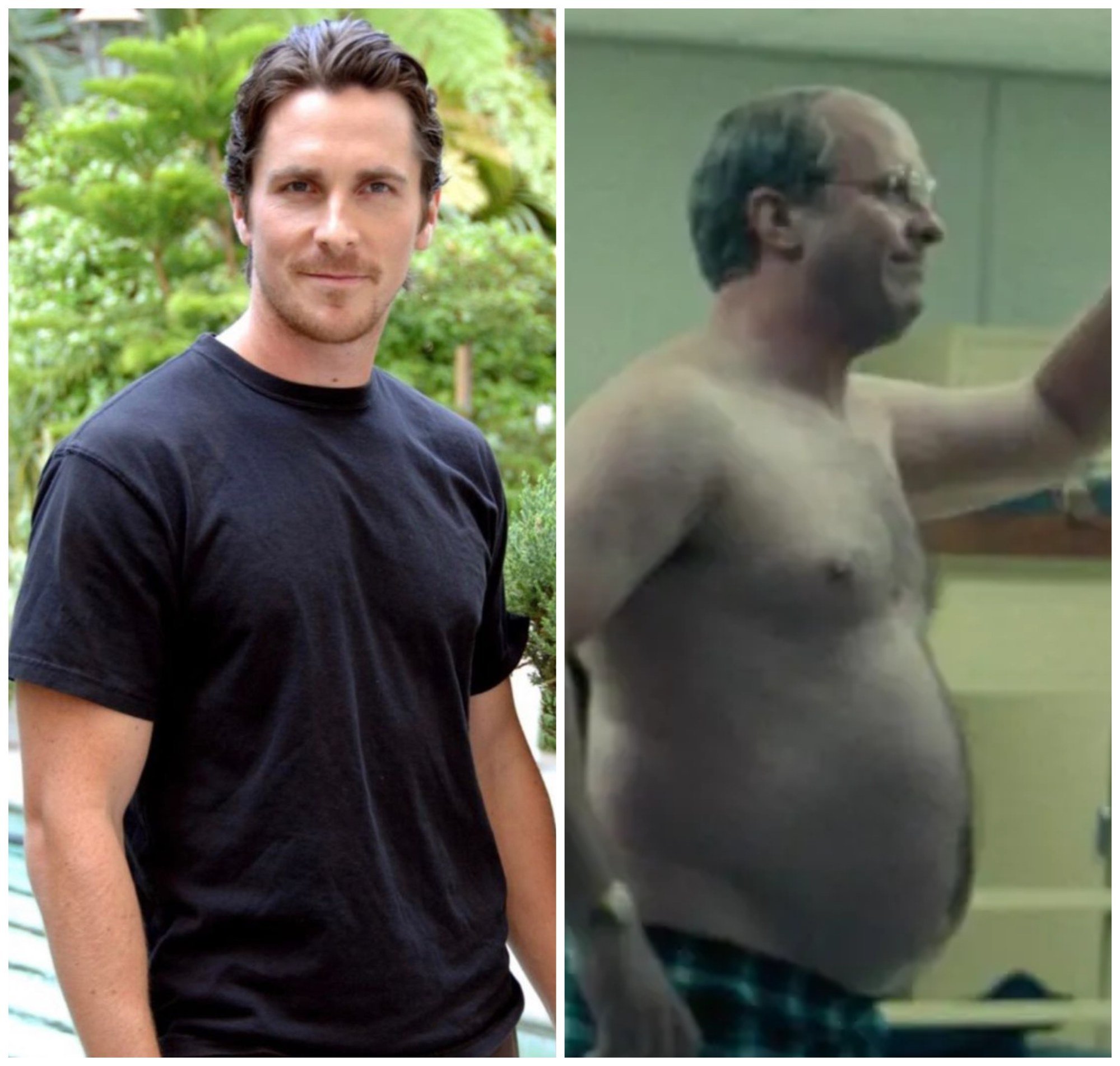 Famous for his extreme body transformations, from painfully thin (The Machinist) to sculpted and shredded (American Psycho), Christian Bale went a very different direction when he gained 18kg for his role as former US Vice-President Dick Cheney in the film Vice.
2. Renée Zellweger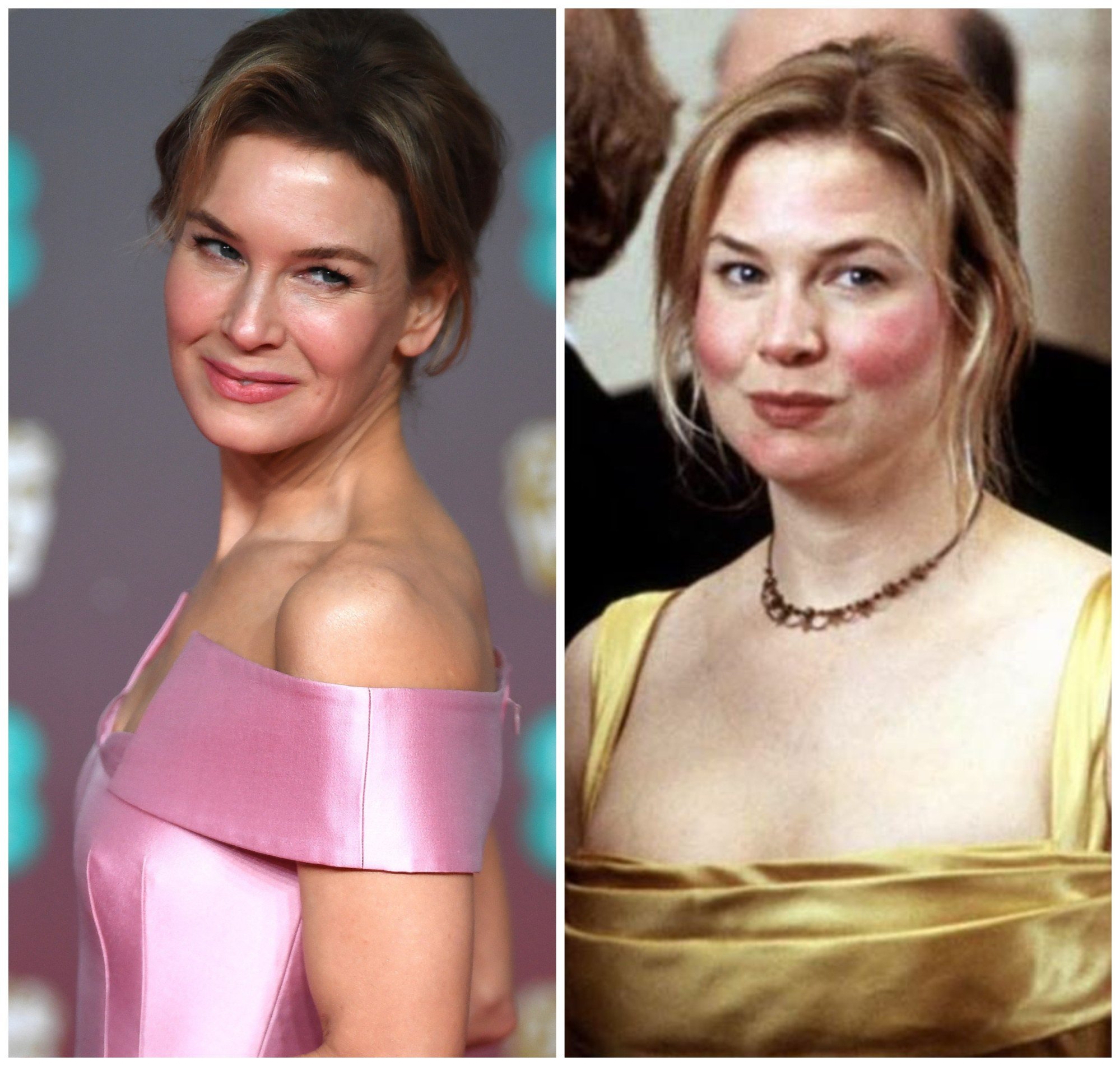 To play the part of British singleton in Bridget Jones, the svelte actress put on 13kg for the franchise's first and second films.
3. Mark Wahlberg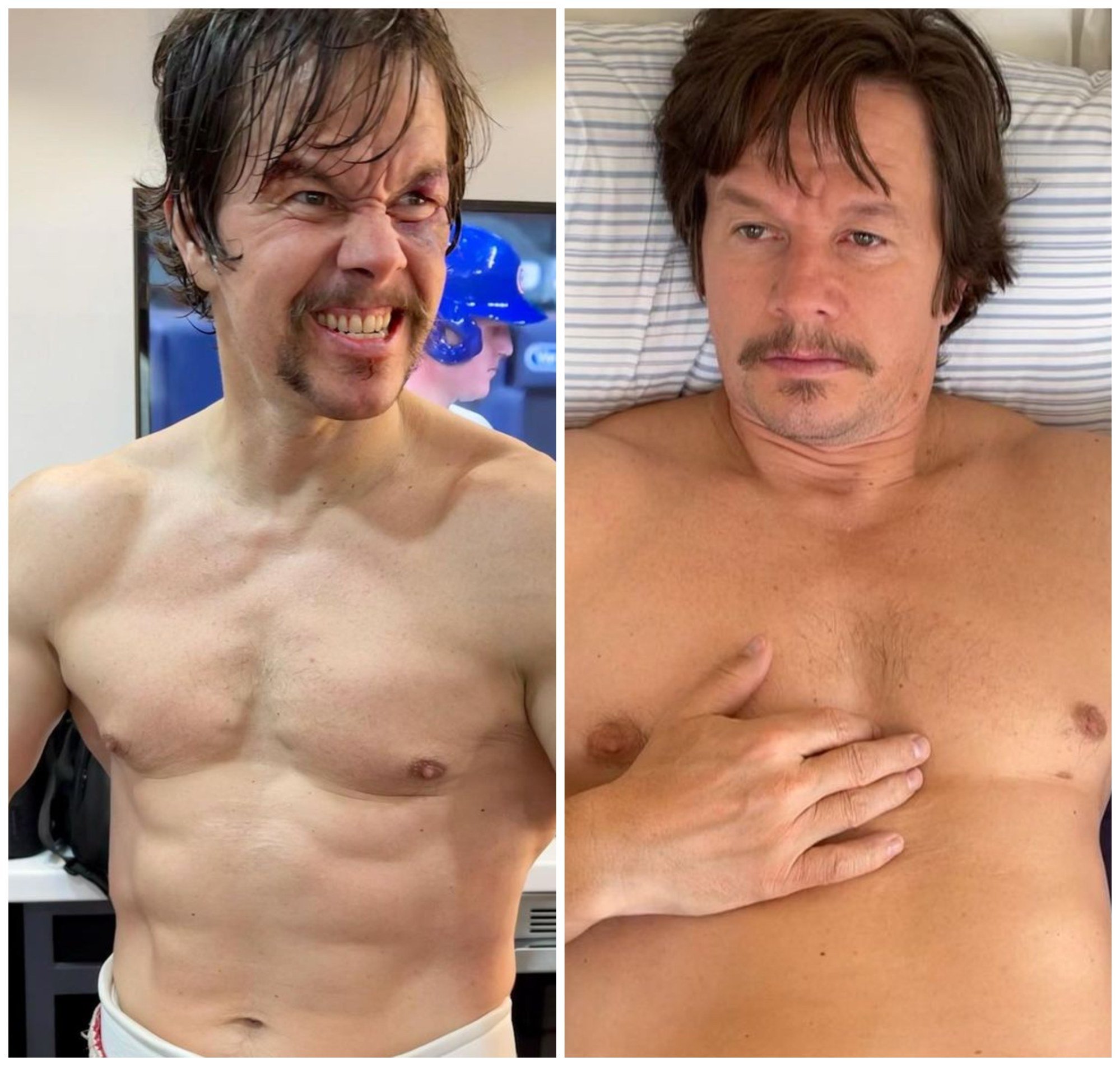 The
50-year-old actor
told media he ate 11,000 calories and up to eight meals a day in order to get "as bloated as possible" for his role in
Father Stu
. Wahlberg said he became "a little bit obsessive" about gaining weight, and admitted the 13kg weight gain took a heavy toll on him.
4. Jared Leto
Notorious for
disappearing into his characters
during filming, Jared Leto gained 30kg for the film
Chapter 27
, in which he played John Lennon's killer, Mark David Chapman. The actor has said that people recoiled from him in public.
5. Vincent D'Onofrio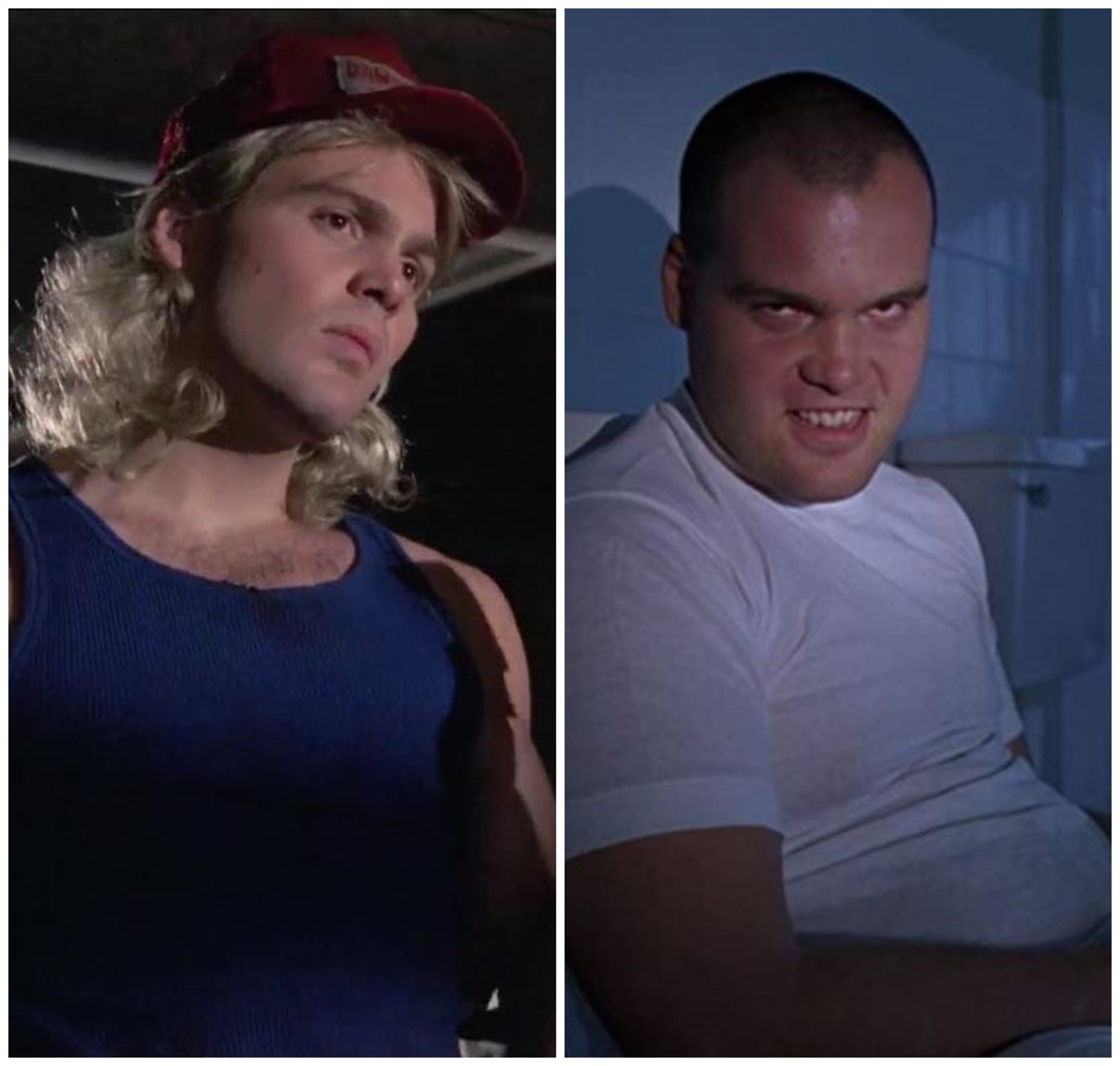 For his breakout role as Gomer Pyle in Full Metal Jacket, Vincent D'Onofrio put on a staggering 31kg in 1987.
6. Charlize Theron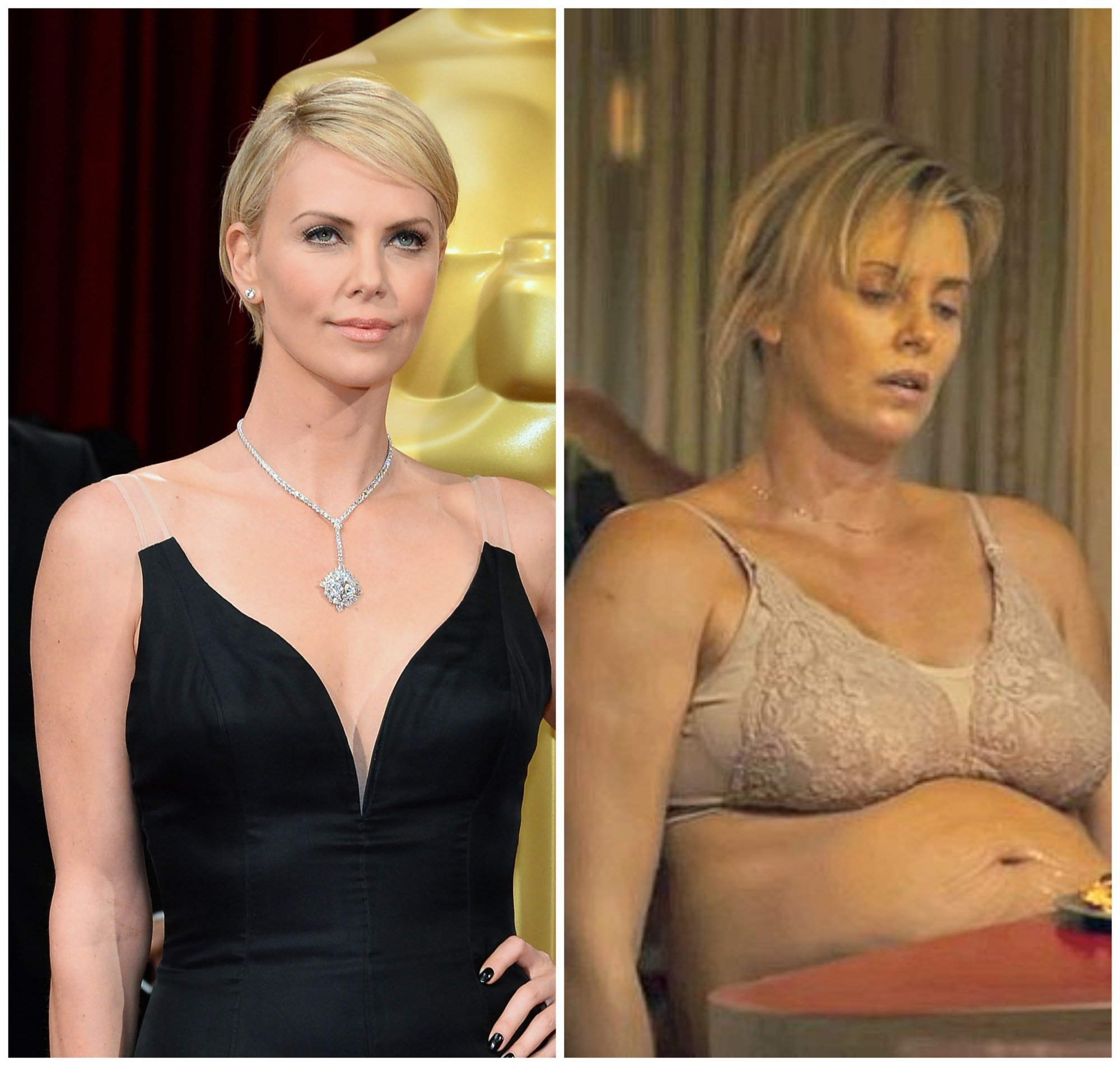 Another
chameleon of the screen
, Charlize Theron added 22kg to her frame to play a mother of three in
Tully
. The experience caused the South African actress to fall into depression, and she struggled to lose the weight after filming wrapped, as reported by multiple media sources.
7. Jonah Hill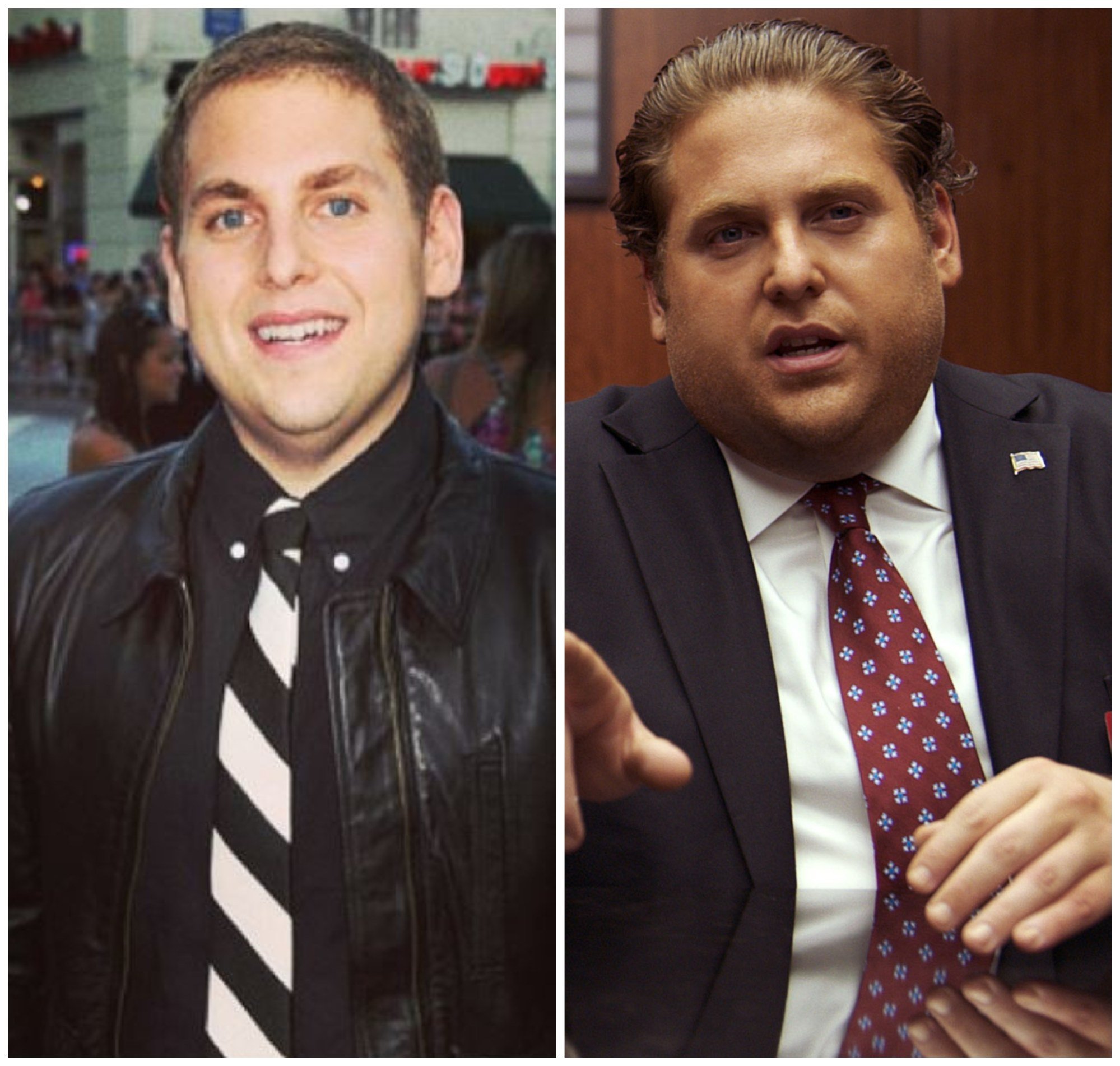 Jonah Hill's weight journey has been a topic of conversation before, as his physique has fluctuated substantially over the years. But the actor chose to still gain 18kg for the movie War Dogs in 2016.
8. Matt Damon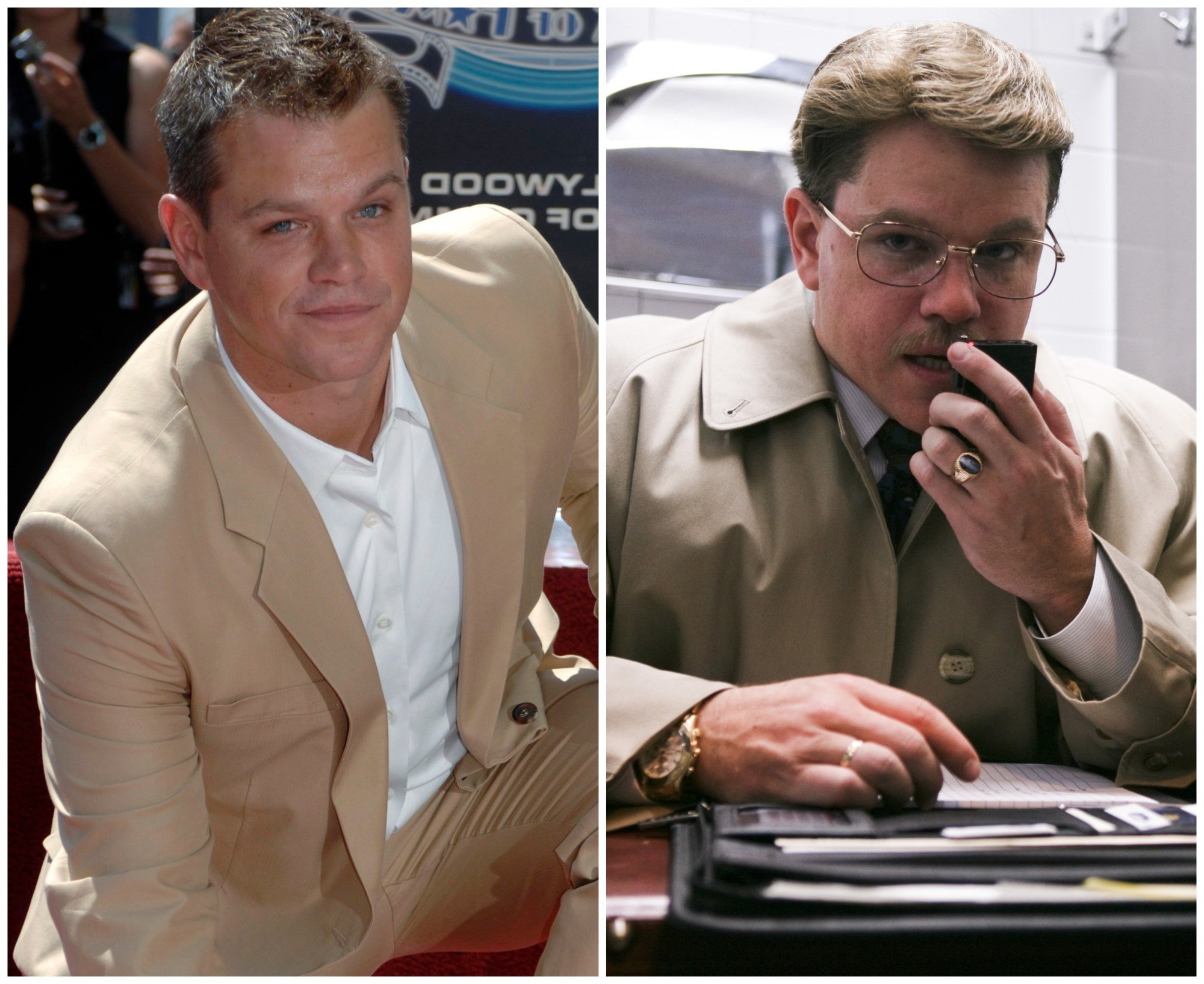 To prepare for the 2009 film The Informant!, director Steven Soderbergh asked Matt Damon to gain 18kg so he wouldn't have "any defined lines" on his body, reported Mediaite.
9. Ryan Gosling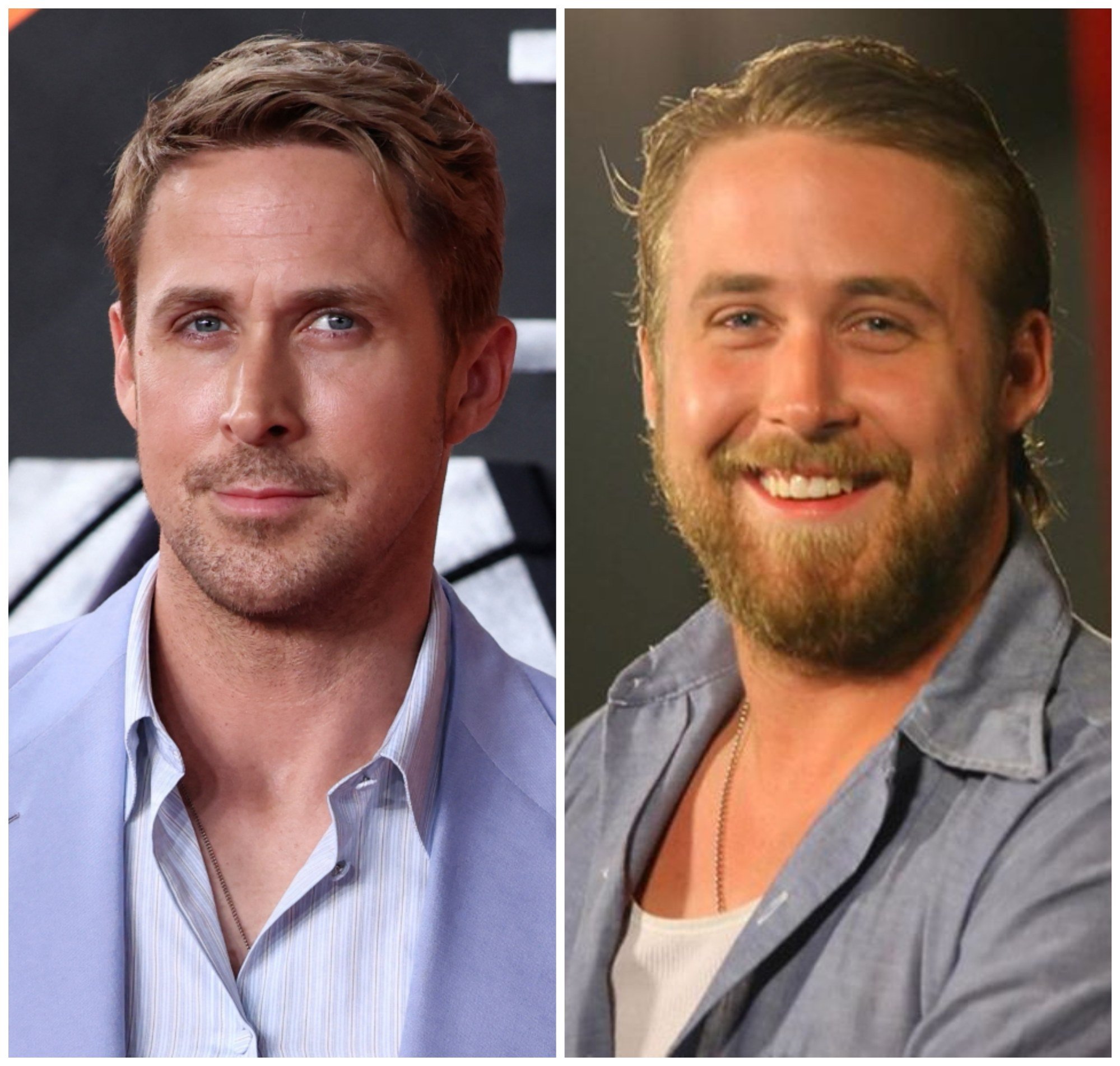 Talk about a bad day at work! In 2009, Ryan Gosling took it upon himself to stack on 27kg for his role in The Lovely Bones – but didn't clear it with director Peter Jackson first. When Gosling showed up on set, Jackson fired the actor on the spot, leaving him both "fat and unemployed", according to The Hollywood Reporter. The character of Jack Salmon was then filled by Mark Wahlberg.
10. Gwyneth Paltrow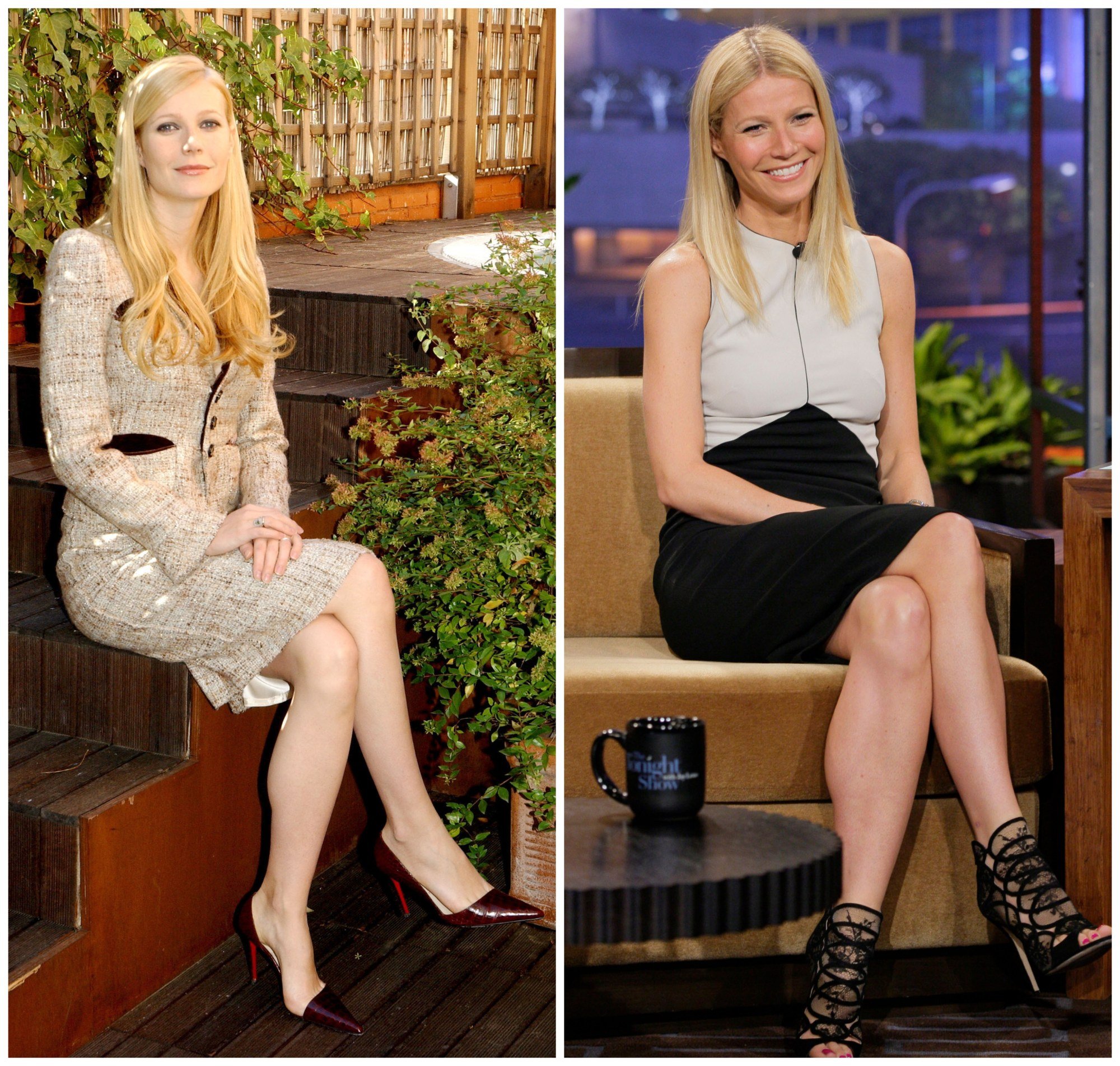 Actress and
famed health nut Gwyneth Paltrow
actually put on 9kg (not just a fat suit like she did in
Shallow Hal
) to play a recovering alcoholic in
Country Strong
. In typical Paltrow, aspirational-lifestyle-guru fashion, the extra weight on her frame was barely noticeable. Still, Paltrow said the experience was a "nightmare" for her to get through.

Method actor and former Batman Christian Bale is almost unrecognisable in Vice – same with Jared Leto playing John Lennon's assassin, and Charlize Theron in Tully
Renée Zellweger packed on 13kg to play Bridget Jones and Jonah Hill gained 18kg for War Dogs, while Goop's Gwyneth Paltrow's 9kg weight gain is barely noticeable