Inside Jeffree Star's Hidden Hills mansion, just sold for US$16.7 million: the YouTuber bid farewell to his LA estate to move to Wyoming – but what will happen to his pink Ferrari?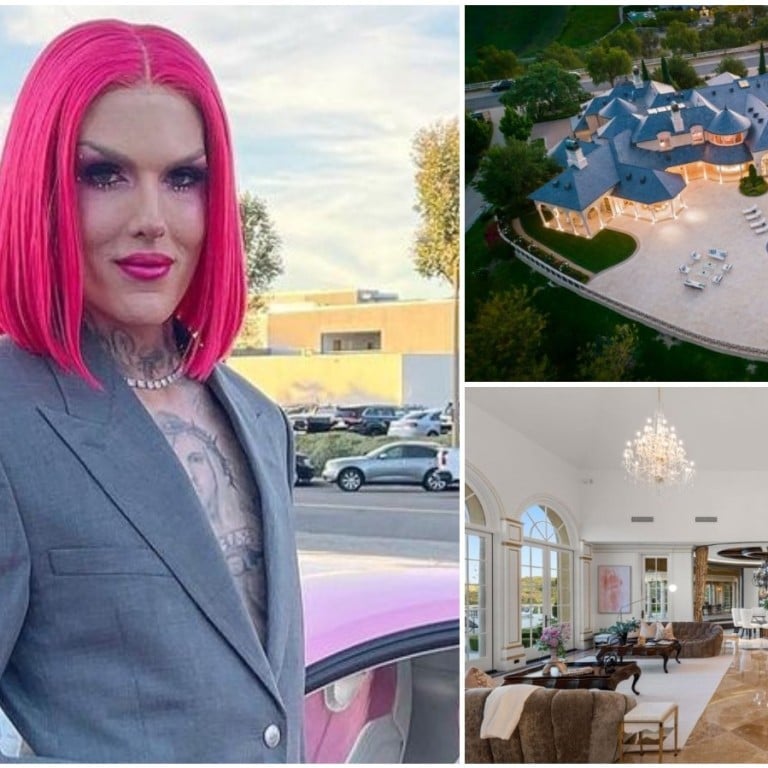 After over a year of trying to sell it, Jeffree Star has finally sold his OTT LA mansion for US$16.7 million. But will Star, one of America's highest-paid YouTube celebrities, be moving his extravagant pink Ferrari to Casper, Wyoming – near his
controversial yak farm?
Only time will tell.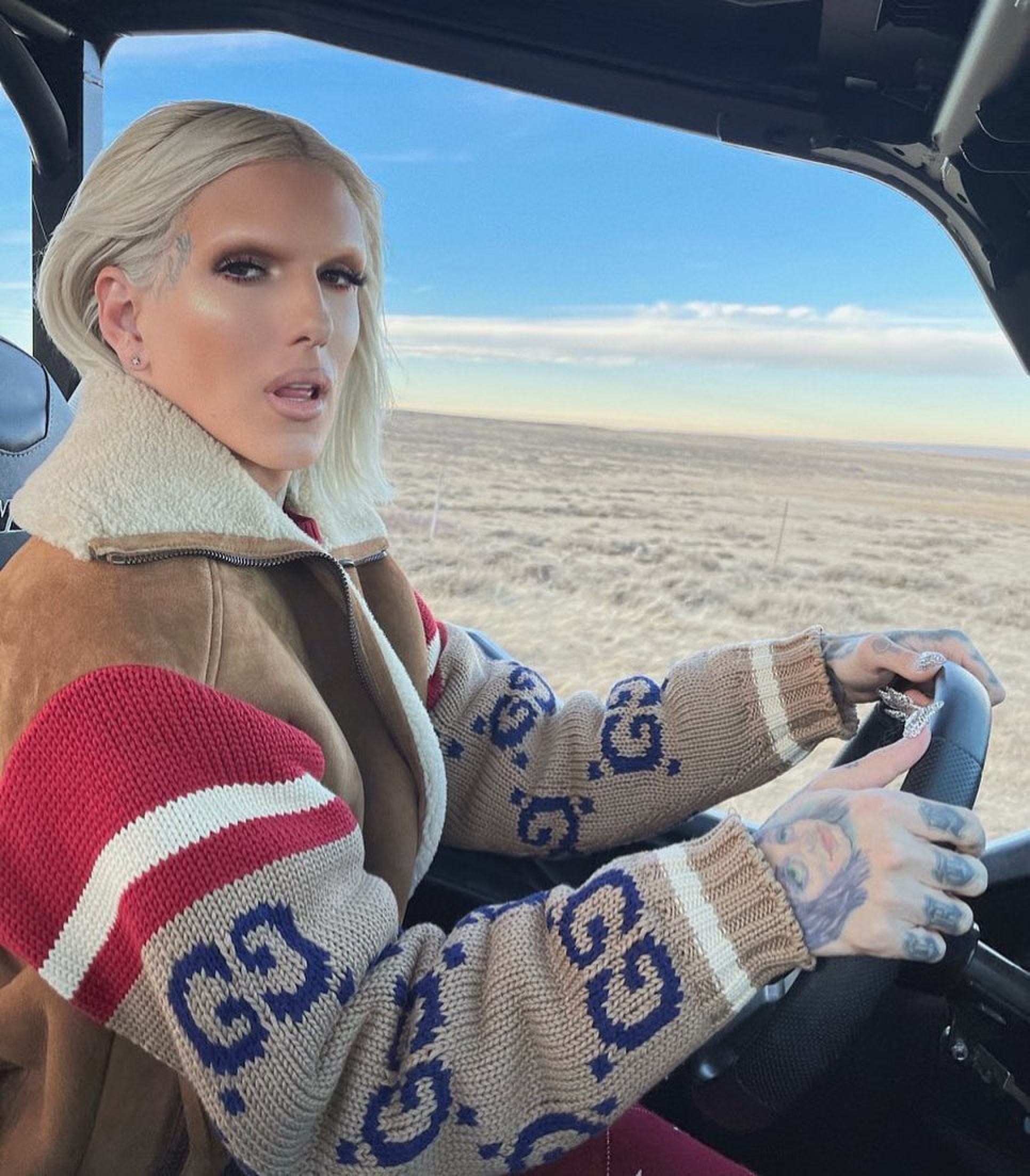 But how exactly did the 36-year-old grow from being an online sensation to the owner of a mega mansion in the
same neighbourhood as the Kardashians
, Drake and Will Smith? Let's take a look …
How did Jeffree Star become so famous – and rich?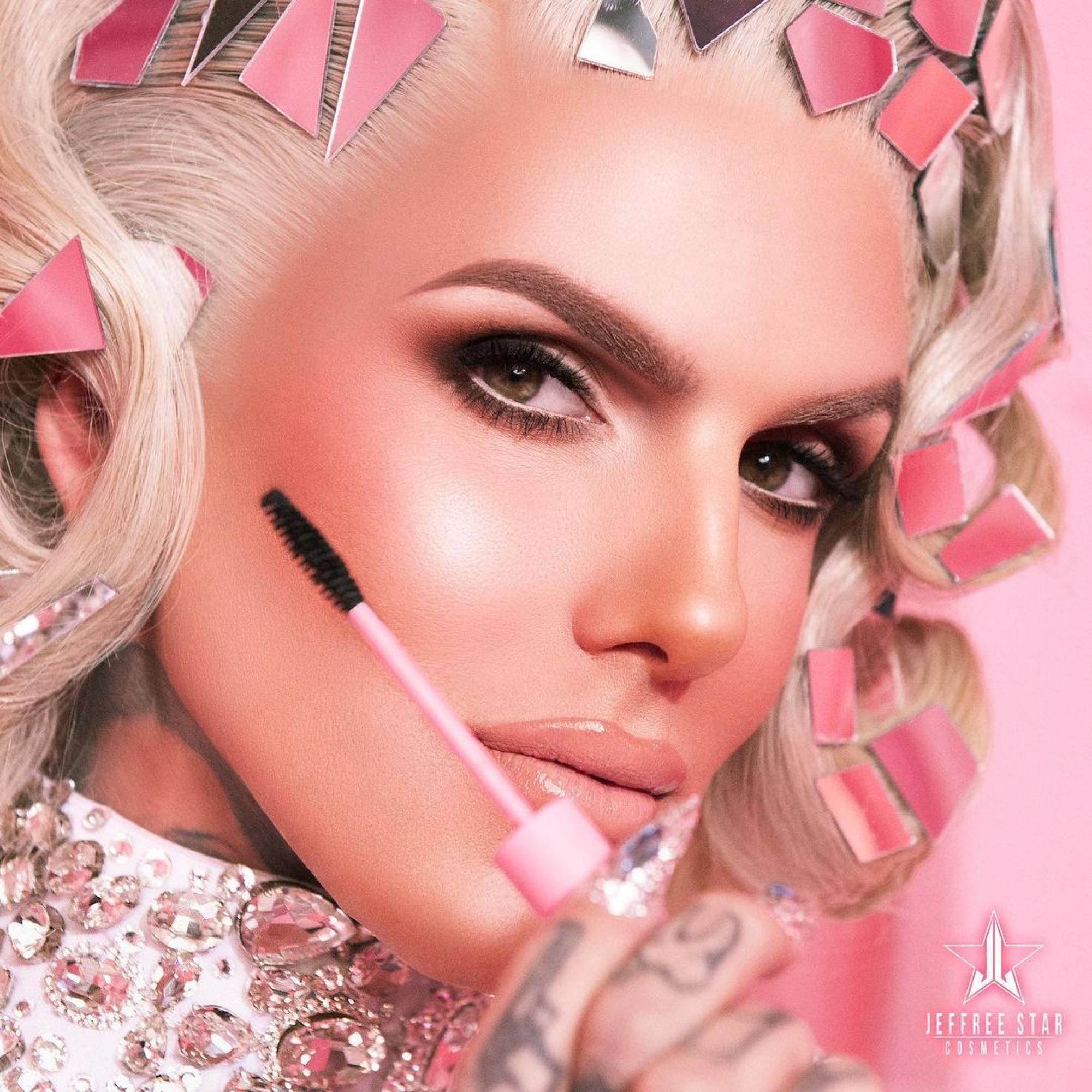 Star rose to prominence during the peak of MySpace in the 2000s, before he started posting videos on YouTube in 2013. The make-up vlogger and former singer was loved for his unique looks and charismatic persona.
Capitalising off his digital fame, Star launched Jeffree Star Cosmetics in 2014, producing vegan and cruelty-free lipsticks, concealers, setting powders, highlighters and more. According to Celebrity Net Worth, the company makes north of US$100 million annually, which easily adds up to his current US$200 million fortune.
Why is he so controversial?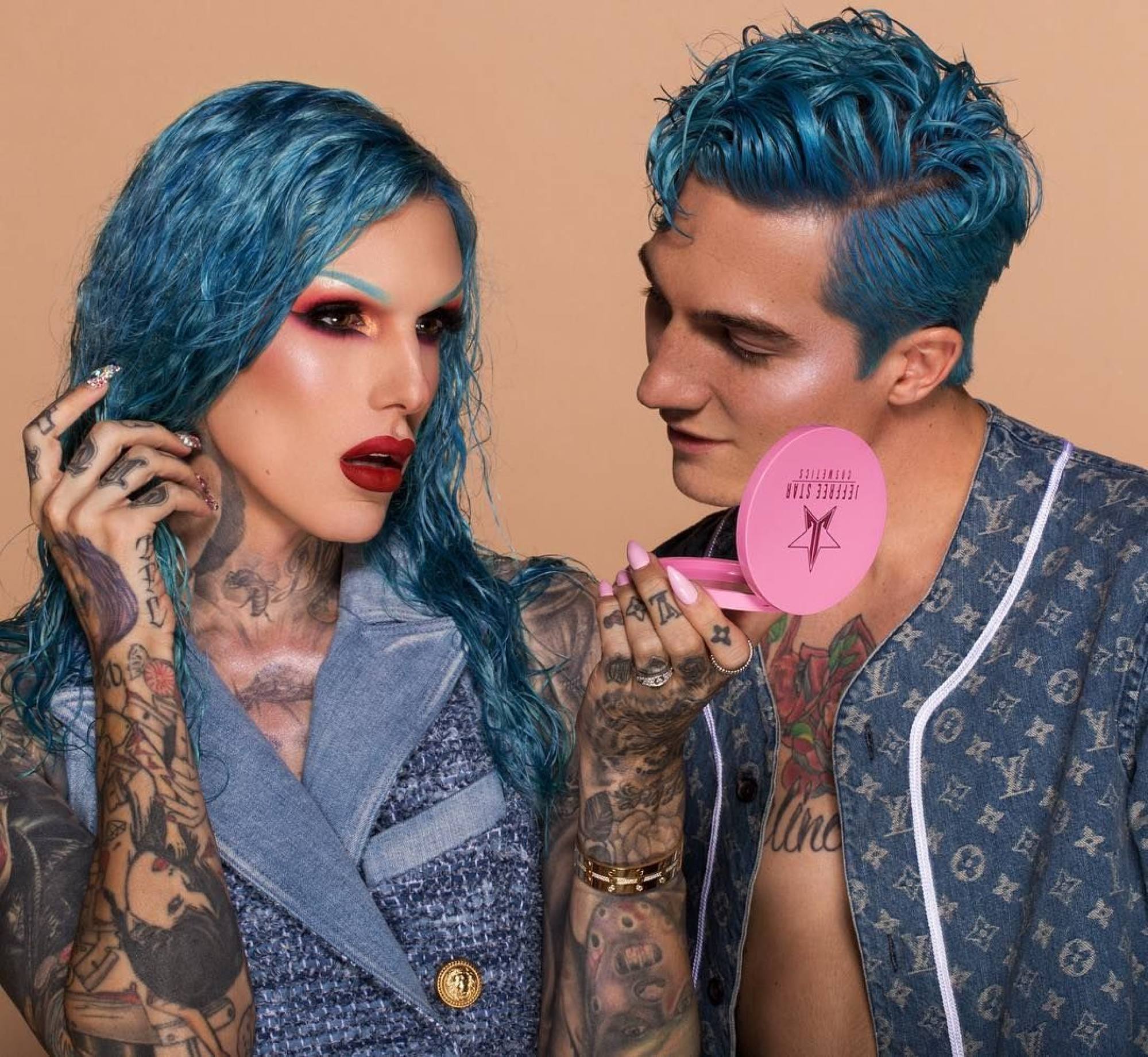 It's not all been smooth sailing for the beauty guru though. With over 15 million subscribers and his channel's overall views surpassing 2.6 billion, netizens don't let anything get past them. The make-up mogul was called out in 2020 for his alleged racist behaviour, which he's apologised for in past videos. It's not the first time either, with Star often being scrutinised for his "misogynistic" behaviour, as reported by multiple media sources.
Tougher times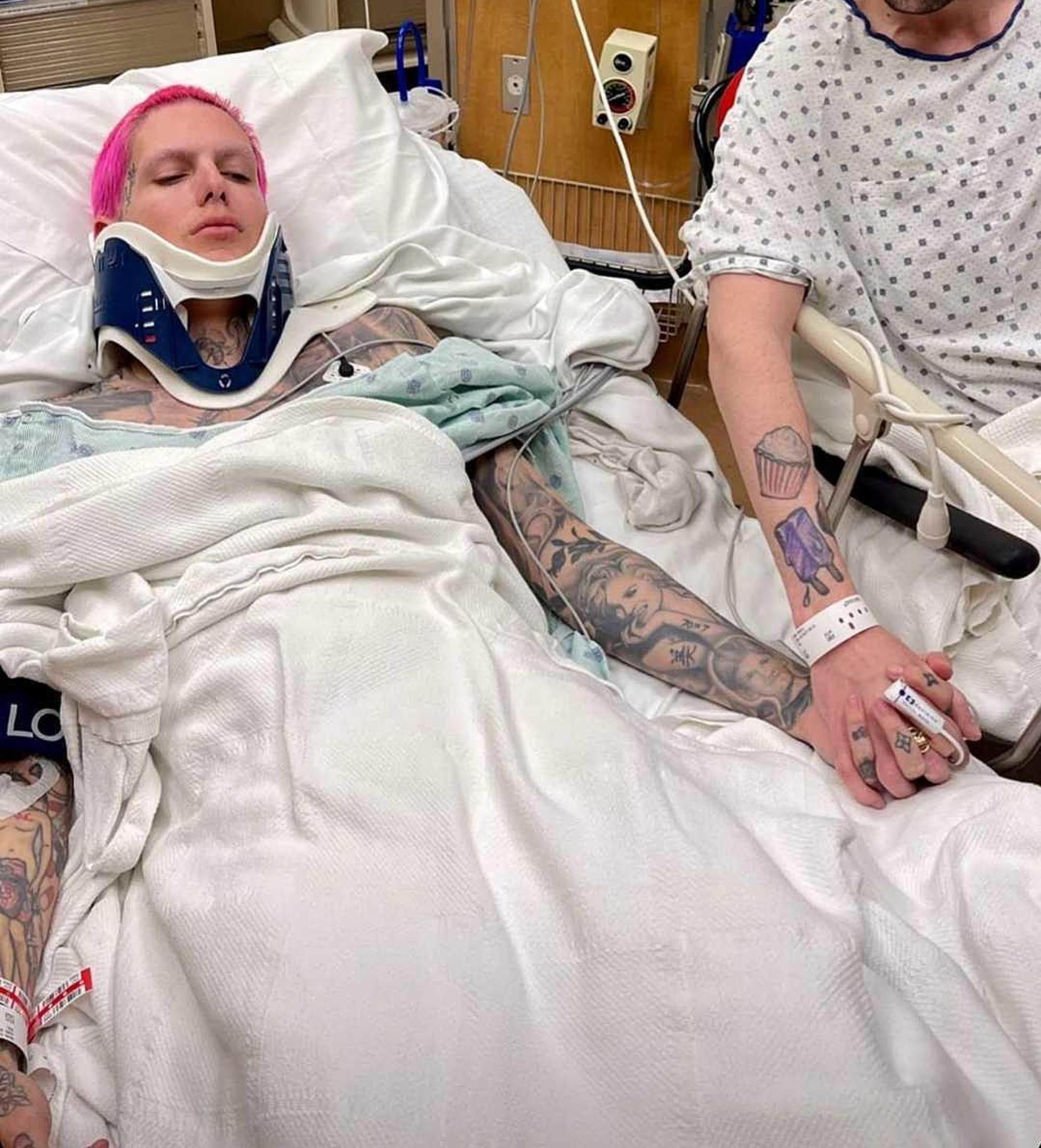 The YouTuber has had his fair share of traumatic incidents too. Last year, Star was hospitalised after his car – a Rolls-Royce – flipped three times after hitting black ice in Wyoming, reported The Independent.
His 2020 break-up with Nathan Schwandt was also highly publicised, as too were the tragic deaths of his two dogs, Daddy and Diamond, back in 2019.
The California native moved to his 28-hectare Wyoming ranch in 2020, but would split his time between Hidden Hills and Casper. According to Dirt, the LA mansion sold for just over US$2 million more than he bought it for, but less than US$20 million of what he originally sought.
What does Jeffree Star's Hidden Hills mansion look like inside?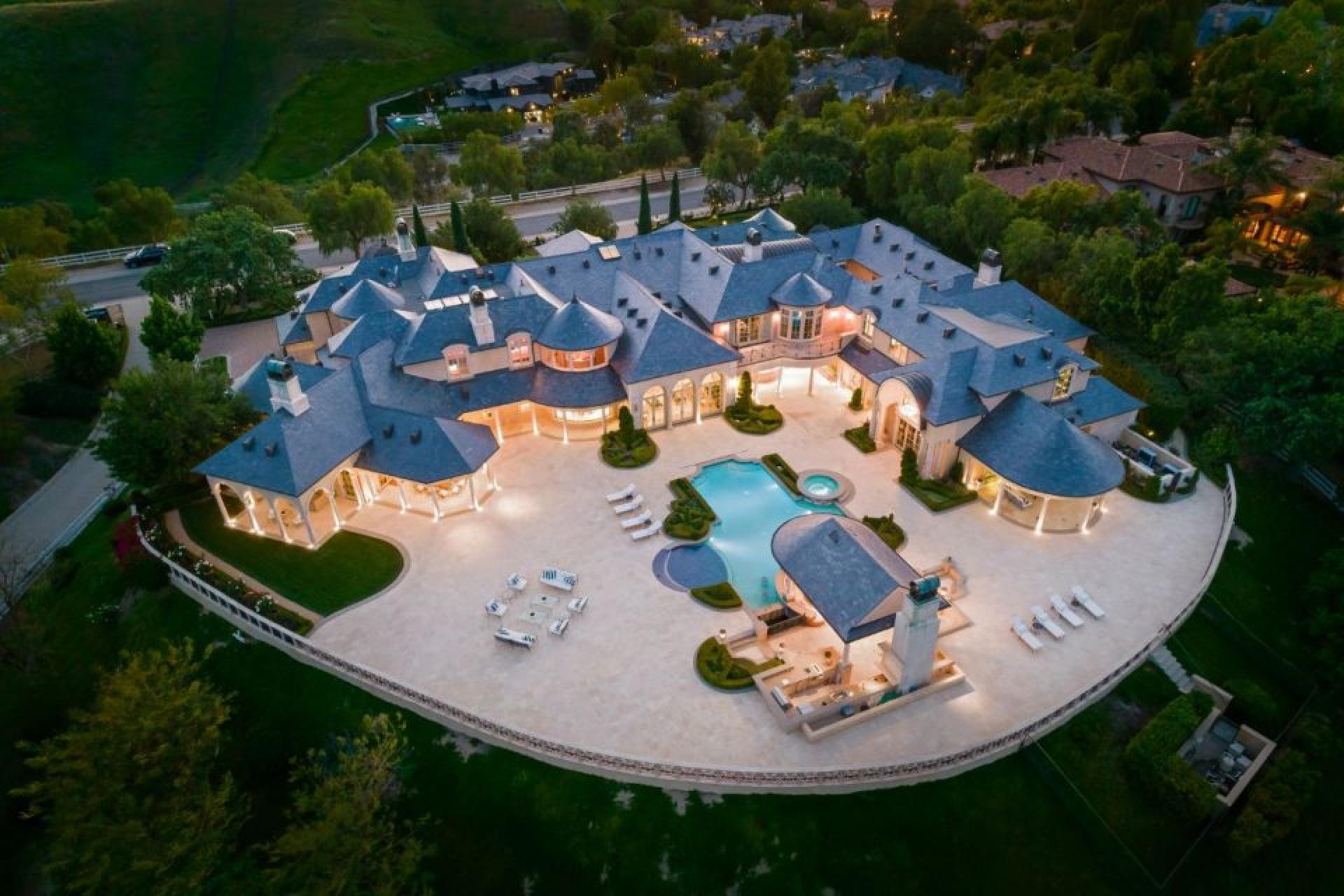 Situated on 1.1 hectares, the 19,000 sq ft estate is located within the gated community of Ashley Ridge in Hidden Hills. The sweeping mansion is designed in a French Normandy style and the massive backyard offers a pool and spa, two cabana areas, a fire pit and two outdoor kitchens for entertaining.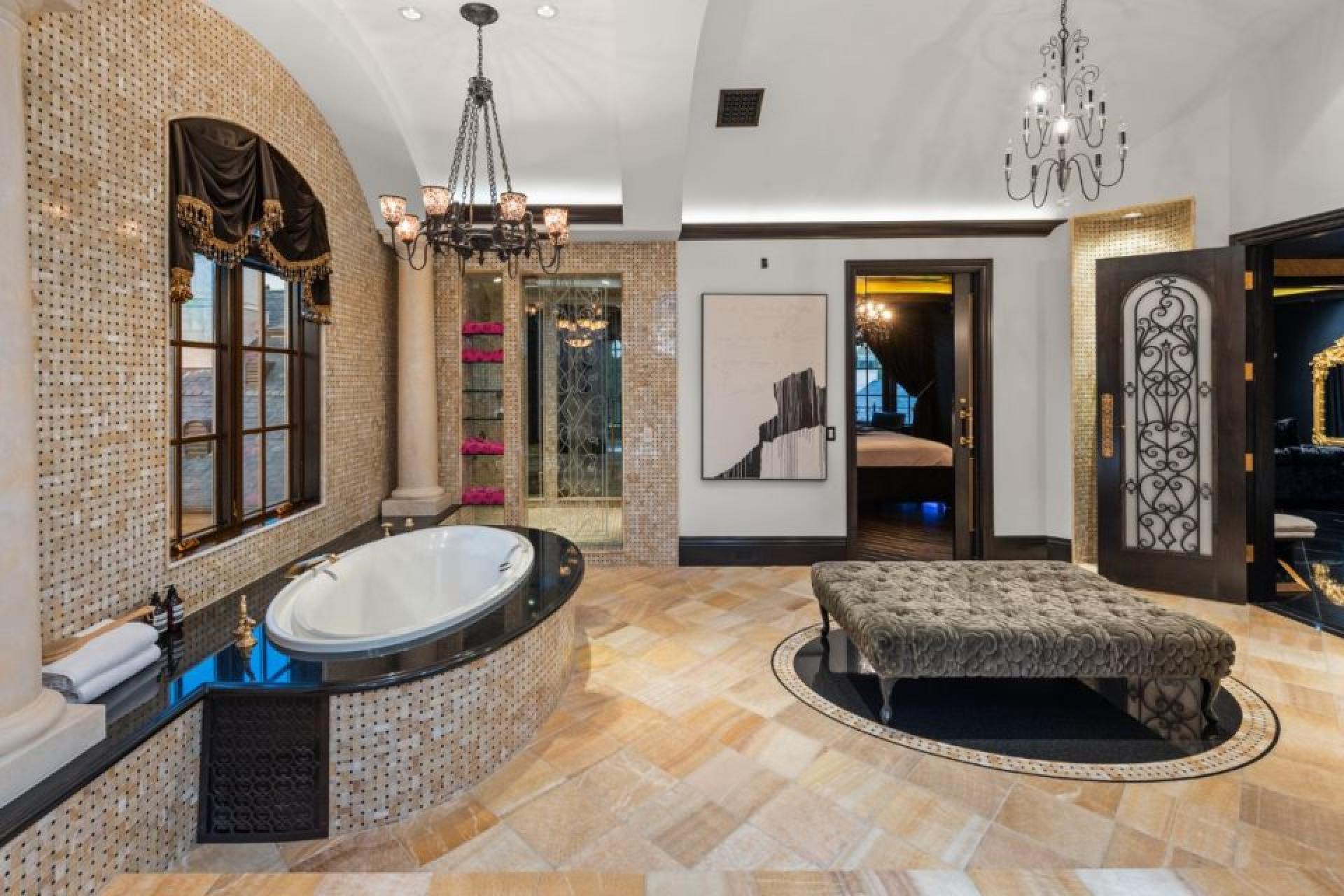 The main home offers seven bedrooms and thirteen bathrooms, while the property also includes two guest houses, per Dirt.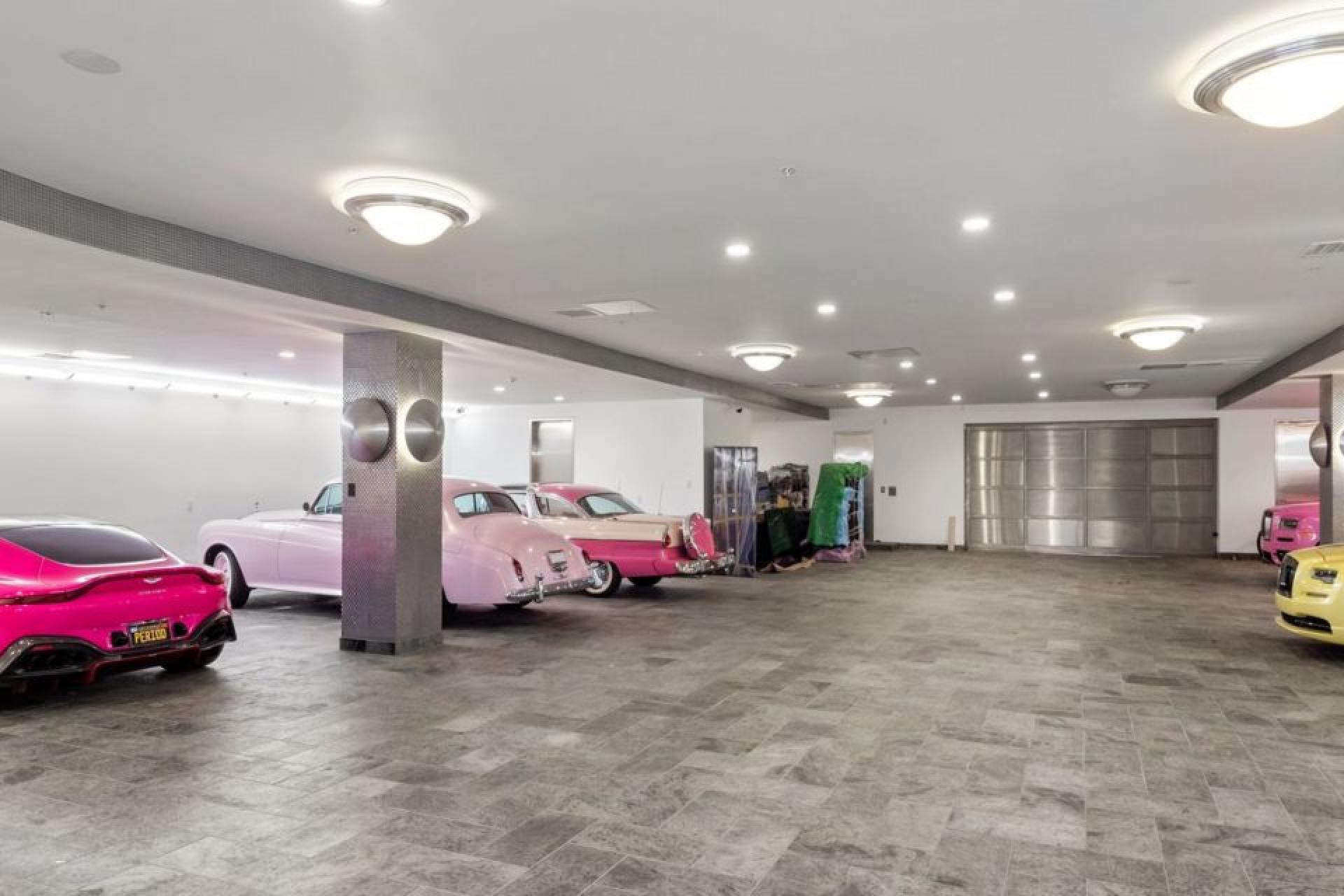 One of the highlights of the mansion include the 10-car garage where Star housed his collection of pink supercars (including the Ferrari), and a 5,400 sq ft "beauty barn" for doing make-up and hair.
The mansion is nothing short of glamorous …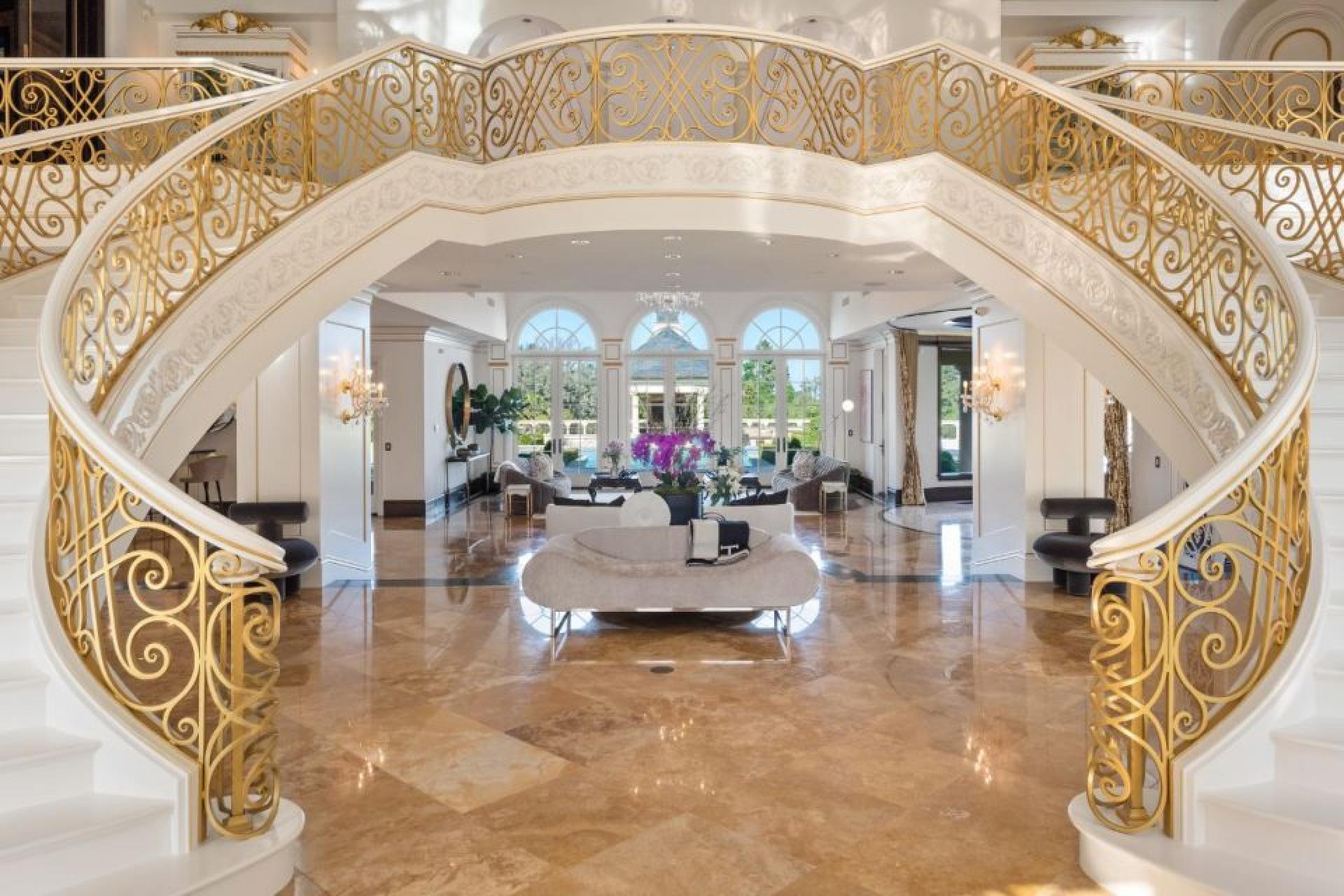 The mansion's entrance features soaring ceilings and a gorgeous gold-accented staircase with multiple crystal chandeliers. Massive windows take advantage of the property's mountain and valley views.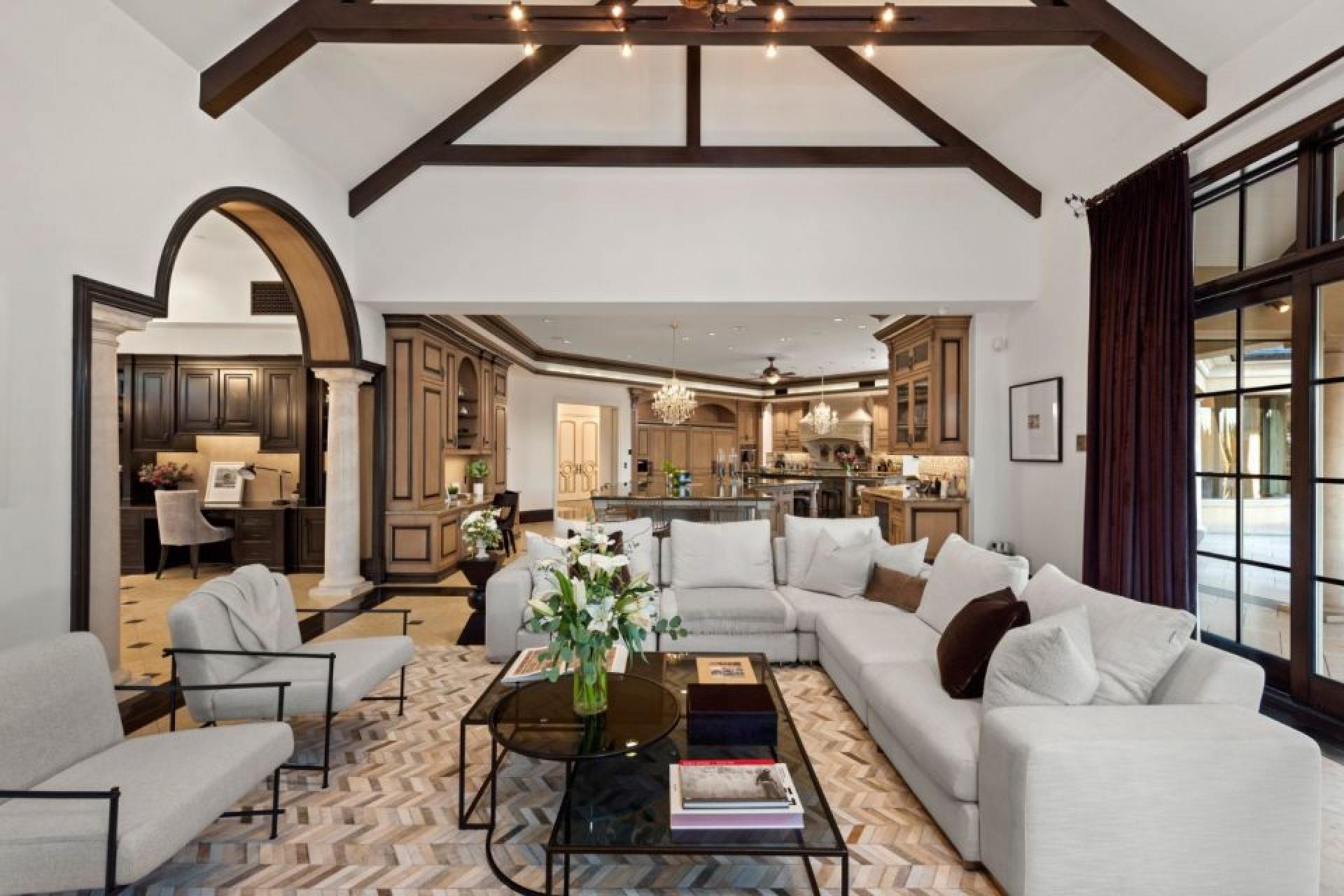 A huge open floor plan entertainment space includes a chef's kitchen with professional-grade appliances and two islands adjacent to the exquisite dining room.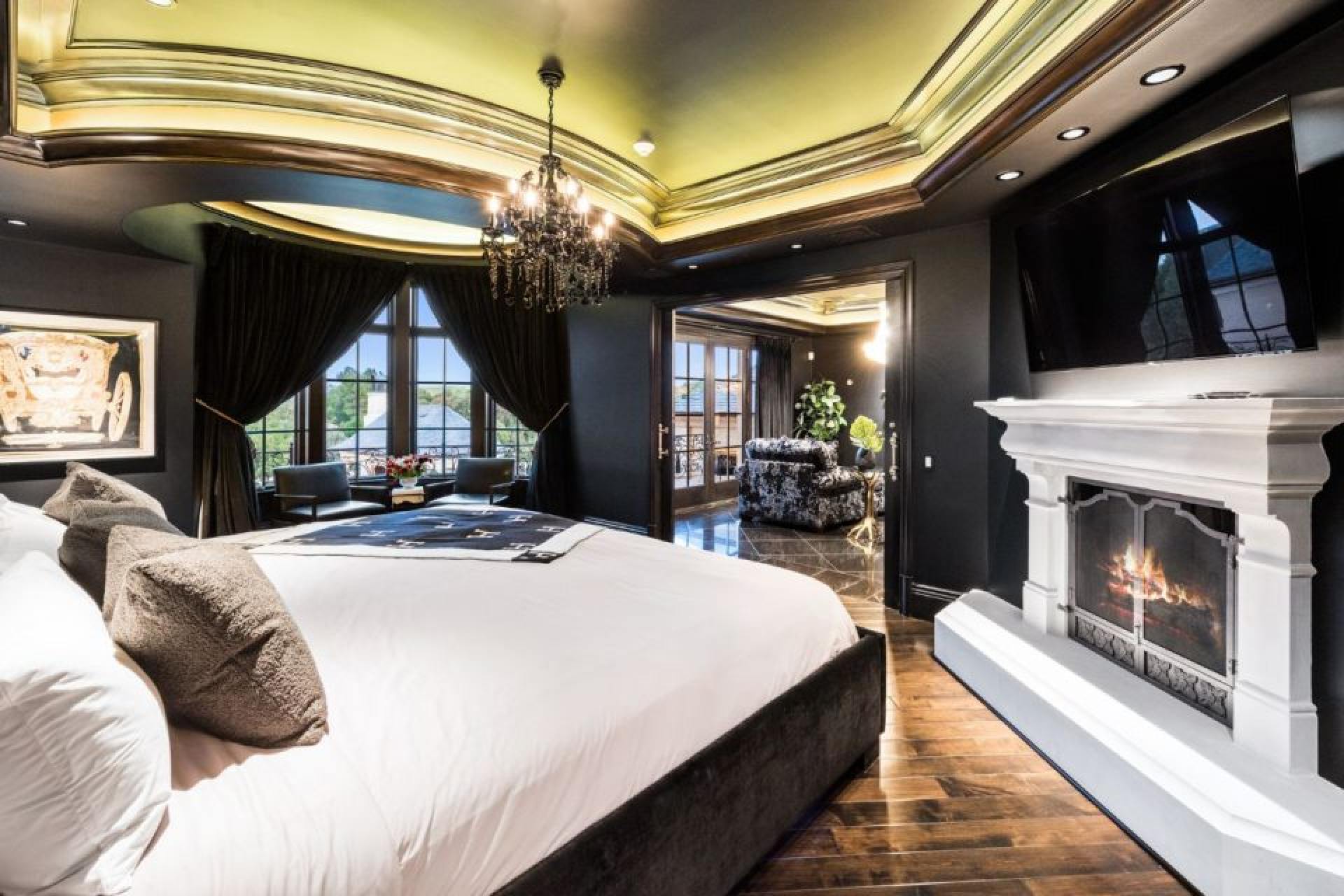 The master suite is enormous with a fireplace, a luxurious black-and-gold theme, dual walk-in wardrobes and dual bathrooms.
… with extravagant features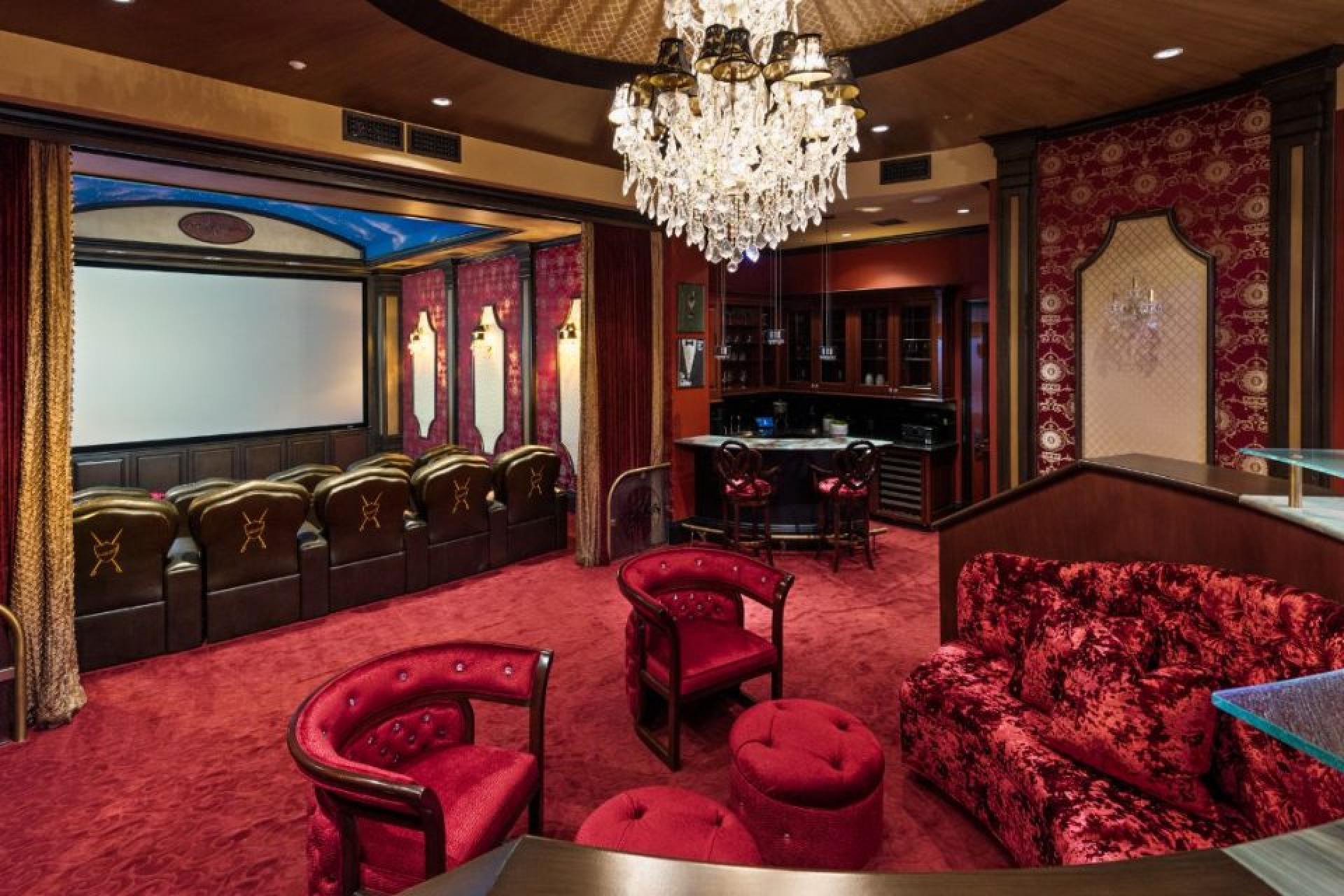 There are two home offices, while the lush home theatre makes use of red velvet and brocade.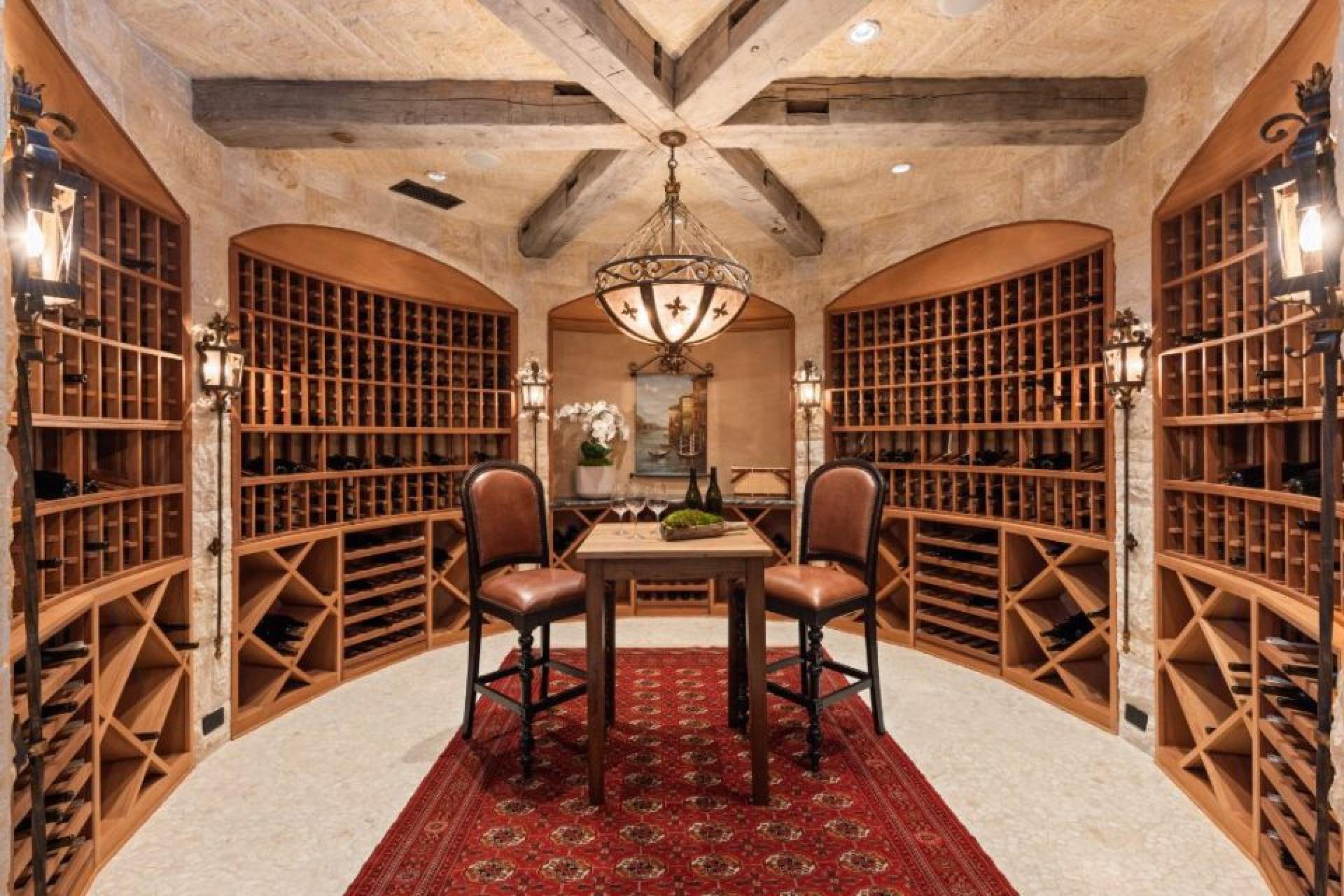 The one-of-a-kind wine cellar connects to a basement speakeasy bar. A full spa/salon, a games room, plus a state-of-the-art, two-story gym complete the estate's truly palatial amenities.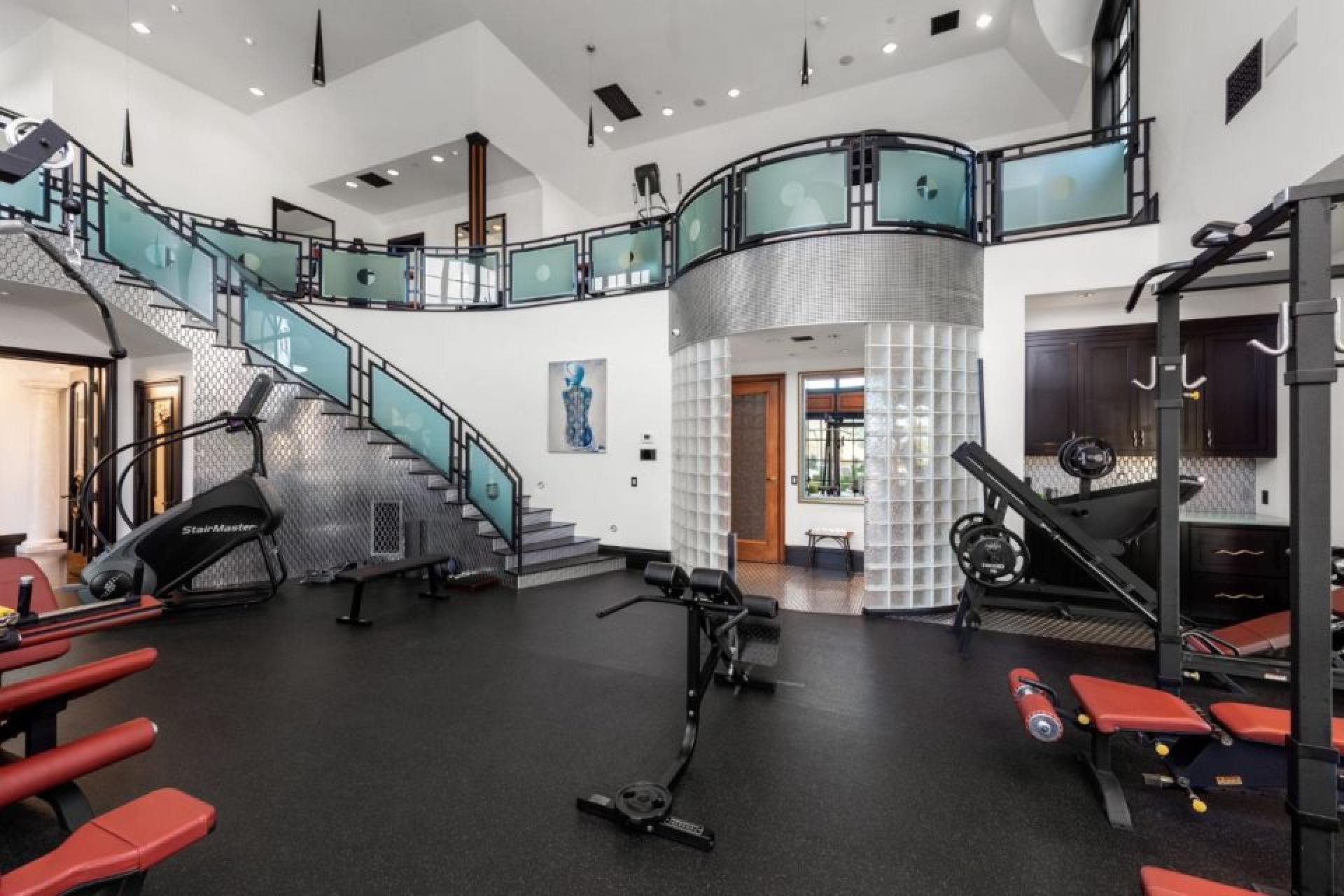 The entire home has been gorgeously turned out with meticulous attention to detail, high-end furnishings and a uniquely glamorous aesthetic.
Kim Kardashian and Miley Cyrus also live in the Hidden Hills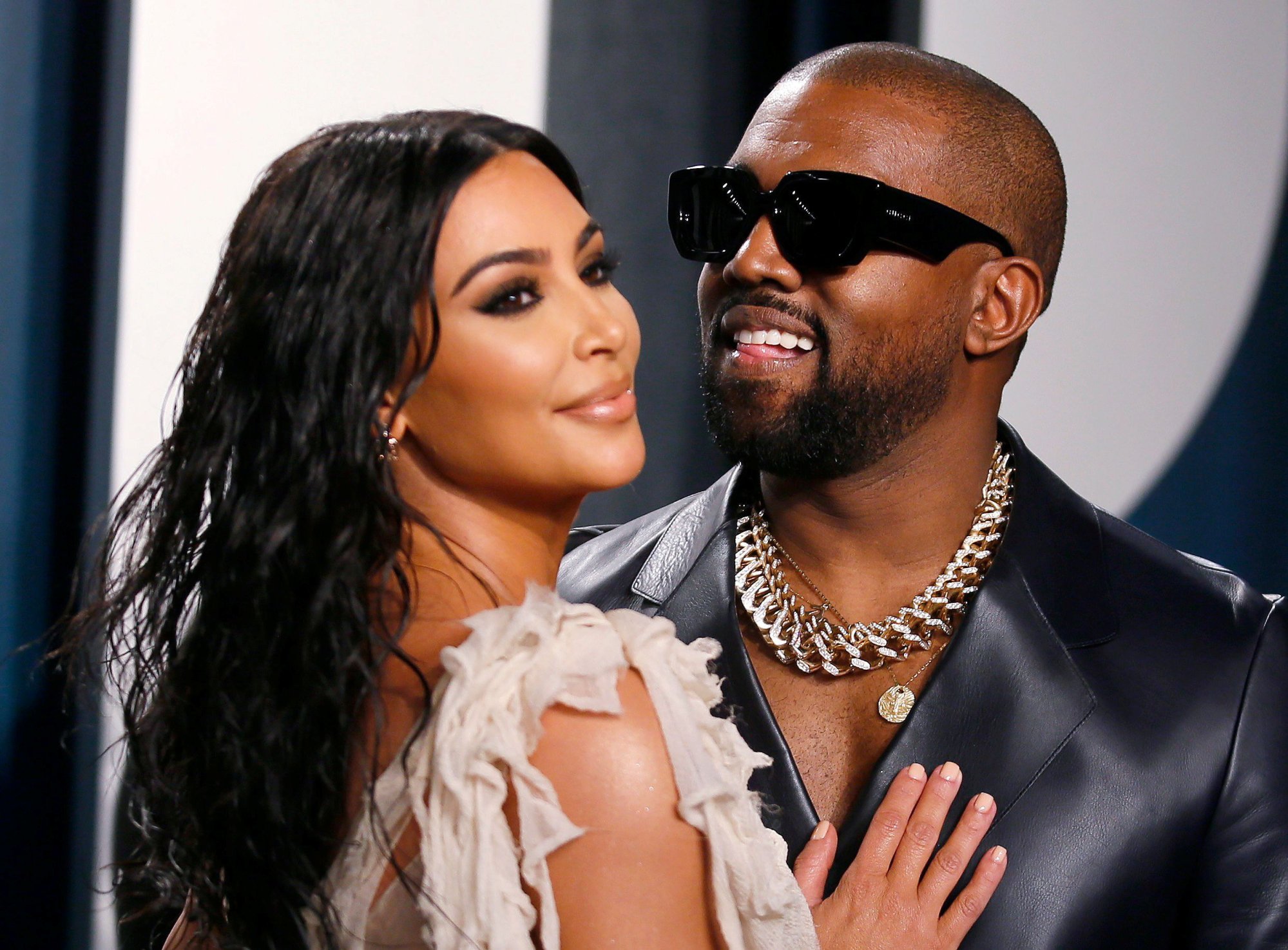 Hidden Hills, a secluded gated community in LA's San Fernando Valley, is known as real estate haven for elites. Many A-list celebrities call the region home, including Miley Cyrus, Kim Kardashian (and
most of the Kardashian/Jenner family
), Jennifer Lopez, Kanye West and Will Smith.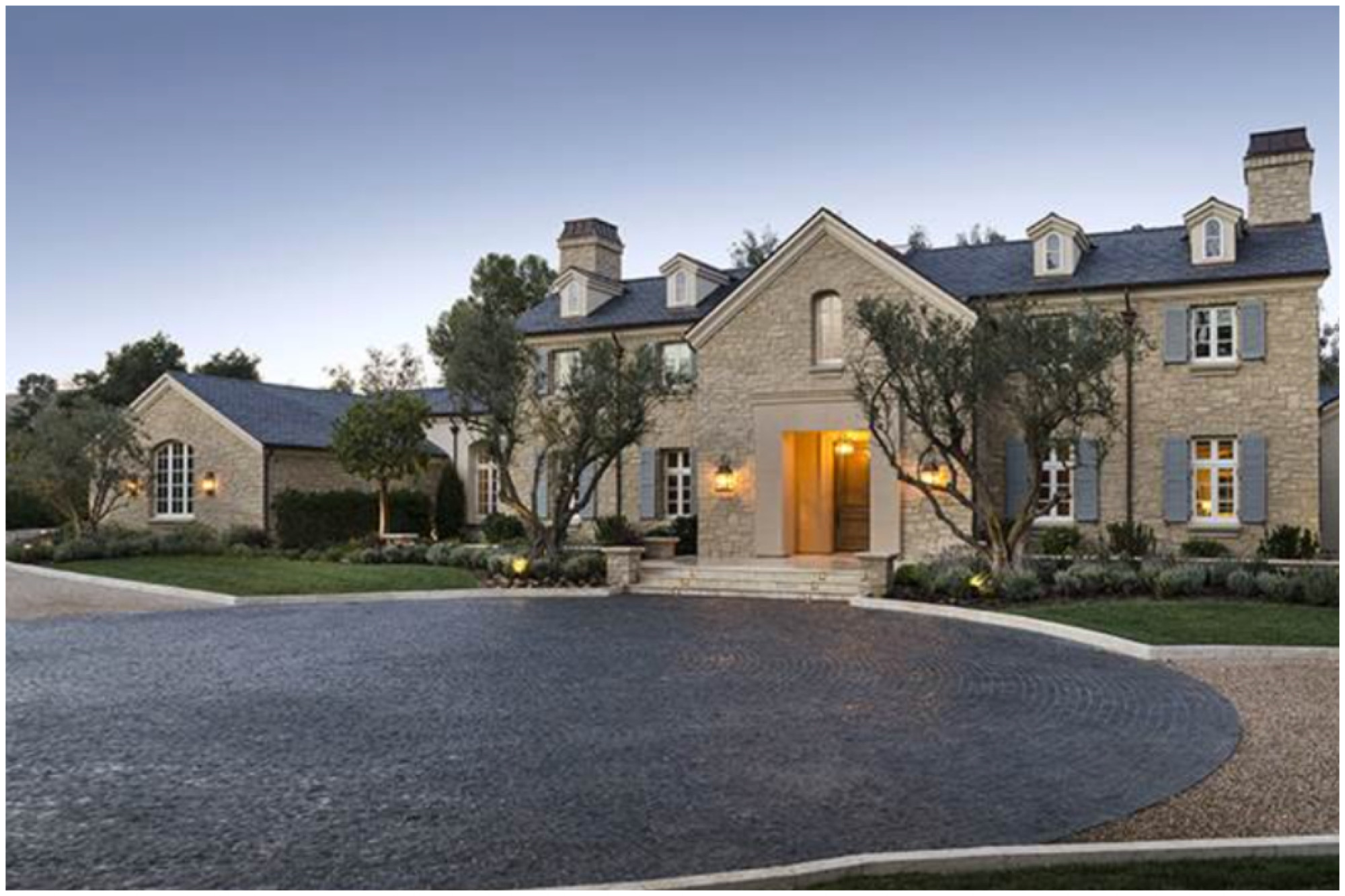 We can't imagine why any of the millionaires and billionaires would venture outside of their all-inclusive mansions, but nearby options for entertainment include the Las Virgenes Canyon Open Space Preserve and numerous nature trails.

The beauty guru may be controversial – from his yak farm to racism and misogyny allegations – but he's made a luxurious living for himself, earning millions through YouTube
Star sold his LA home for US$16.7 million: it comes with a private theatre, gym, spa, pool and all the trimmings, with neighbours including Kanye West and Miley Cyrus