Meet Deacon Phillippe, Reese Witherspoon's hunky son starring in Netflix's Never Have I Ever: he makes EDM music, modelled for Beyoncé's Adidas line with sister Ava – and looks like Leonardo DiCaprio?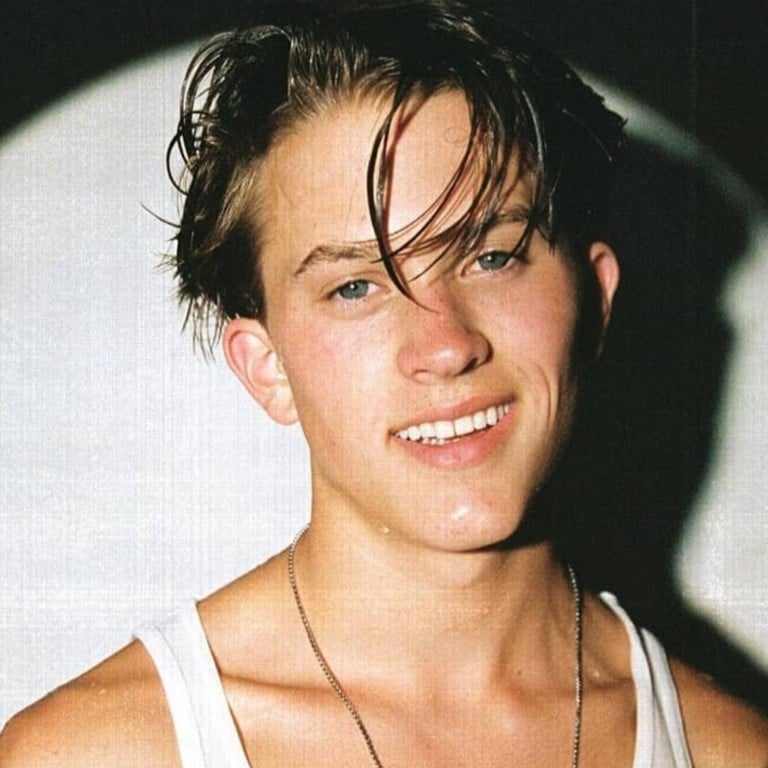 It's all in the genes, apparently. Following in his footsteps of his
famous actor parents Reese Witherspoon
and Ryan Phillippe, Deacon Phillippe is on the path to stardom too. He's set to make his acting debut on streaming giant Netflix, confirmed in late July.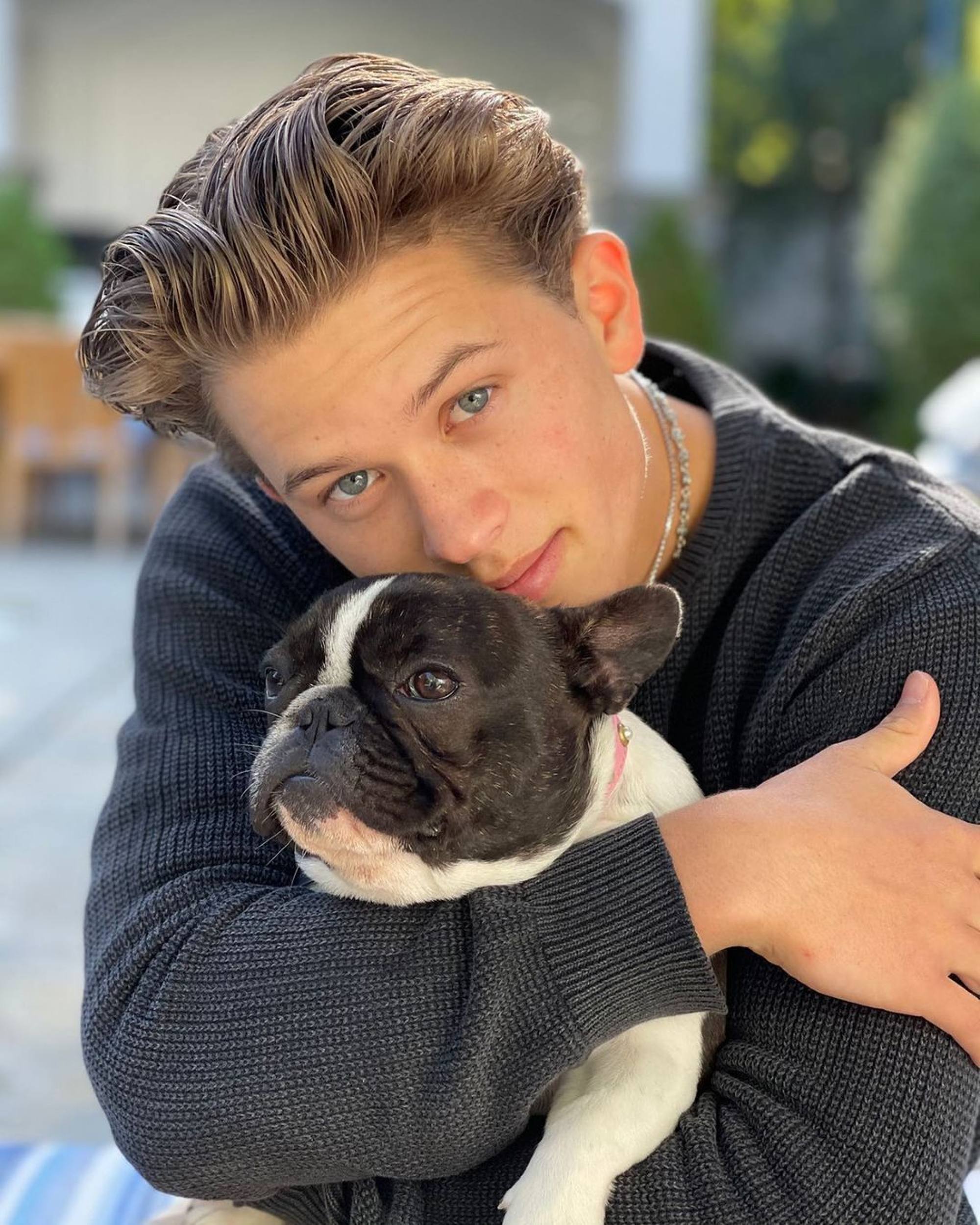 Deacon will guest star as a party student and a member of the rival debate team in season three of comedy series Never Have I Ever, per People. The latest season of the series, which is co-created by Mindy Kaling, will air on August 12.
So what do we know about the 18-year-old rising star?
Deacon Philippe is a musician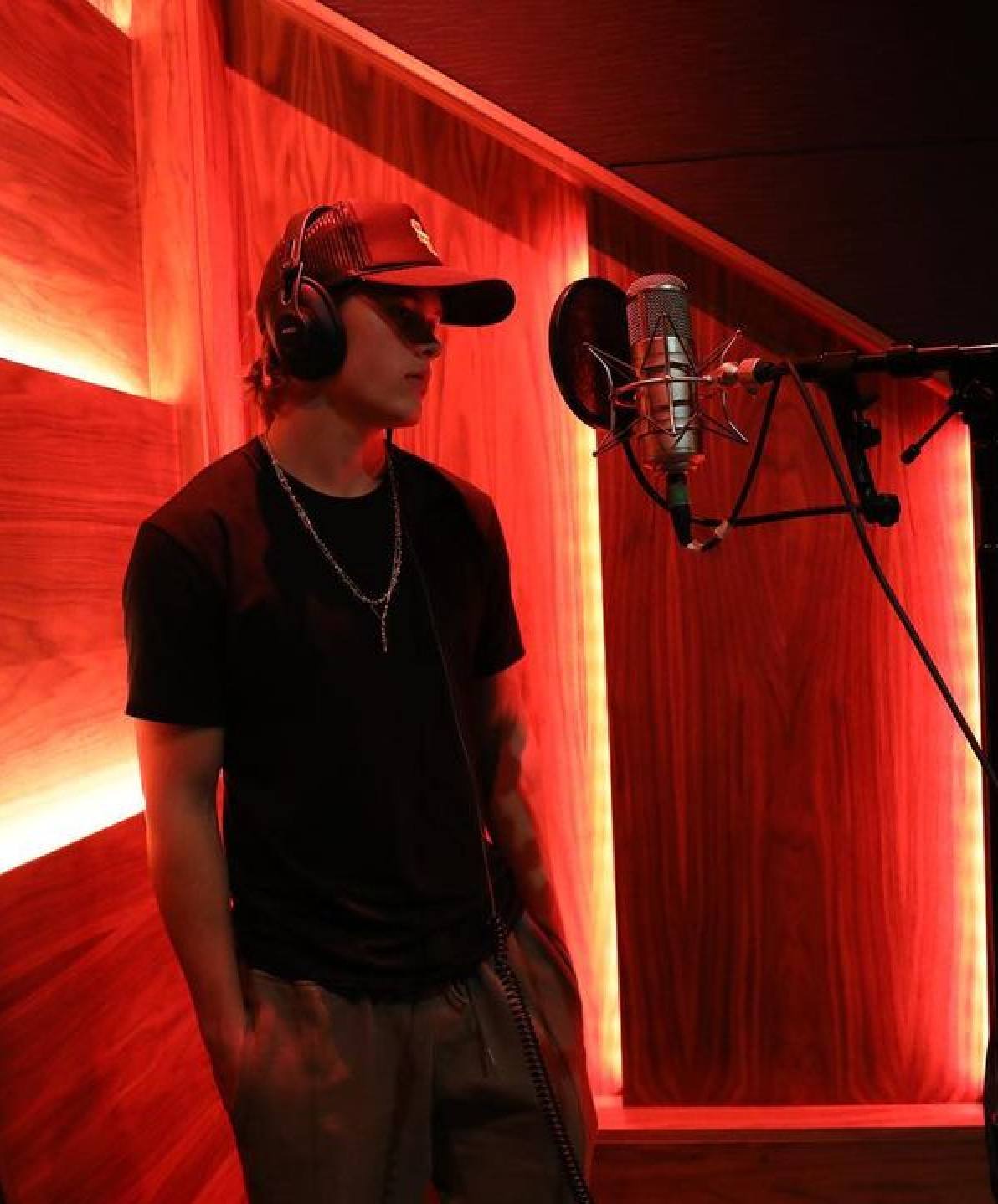 Though he's usually spotted on red carpets with his parents
and sister Ava
, Deacon made his music debut back in 2020 with
Long Run
featuring Nina Nesbitt. The song even made it in the top 20 iTunes charts, per Yahoo News!
For his second single, Phillippe released Love For the Summer with vocalist and TikToker Loren Gray, embracing a unique blend of EDM and country vibes. The youngster told Billboard that the song was the product of his love for country music, as he grew up between Los Angeles and Nashville.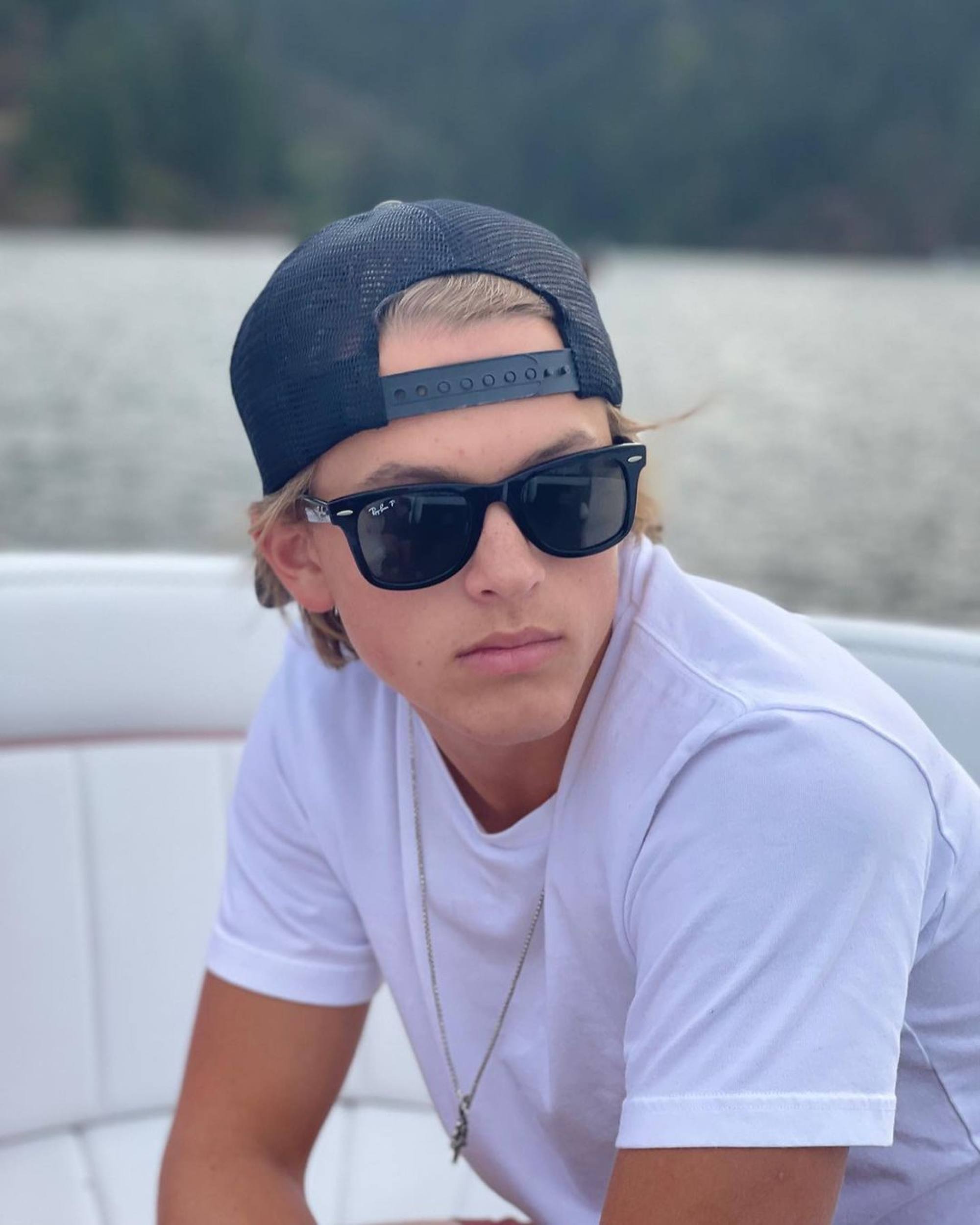 In a conversation with Interview the same year, Phillippe described the day he found his passion for music and wanting to make it in the industry – but as a writer and producer rather than a singer. "When I was listening to the radio in the car with my dad, something just clicked. I realised there's more to making music than just being a vocalist, and that a lot of times it's the production that makes me feel something," he said.
But that all seems to have changed recently, as the teen shared a sneak peek of him behind the microphone on Instagram, captioning the photo, "Yeah so uhh … I'm singing on my next project."
He also models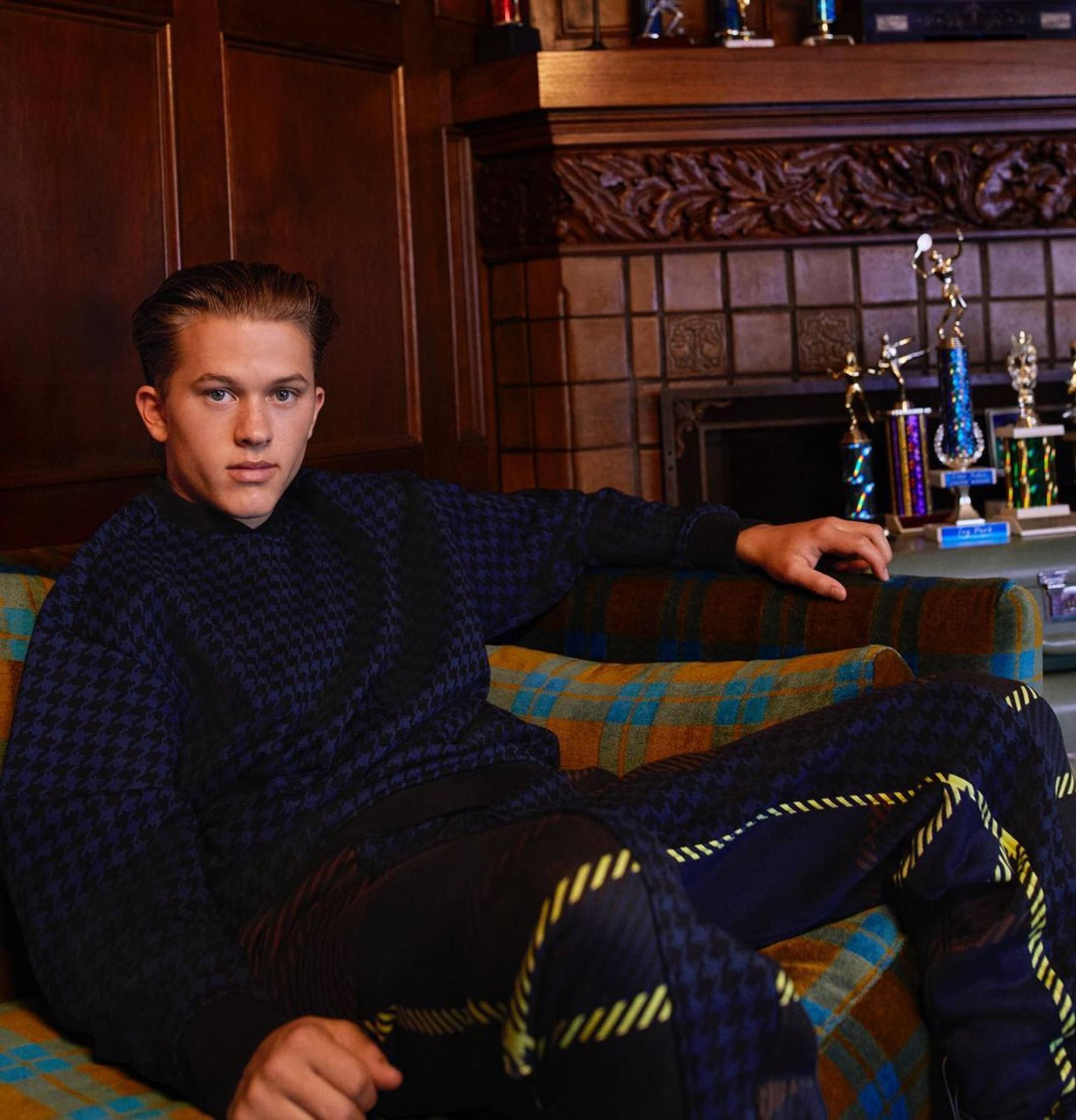 Like his sister Ava, Deacon is also blessed with good looks. He joined his sibling to model for Beyoncé's new Adidas collection, Halls of Ivy Park, in late 2021, joining fellow celebrities like Vanessa Bryant's daughter Natalia, as reported by Teen Vogue.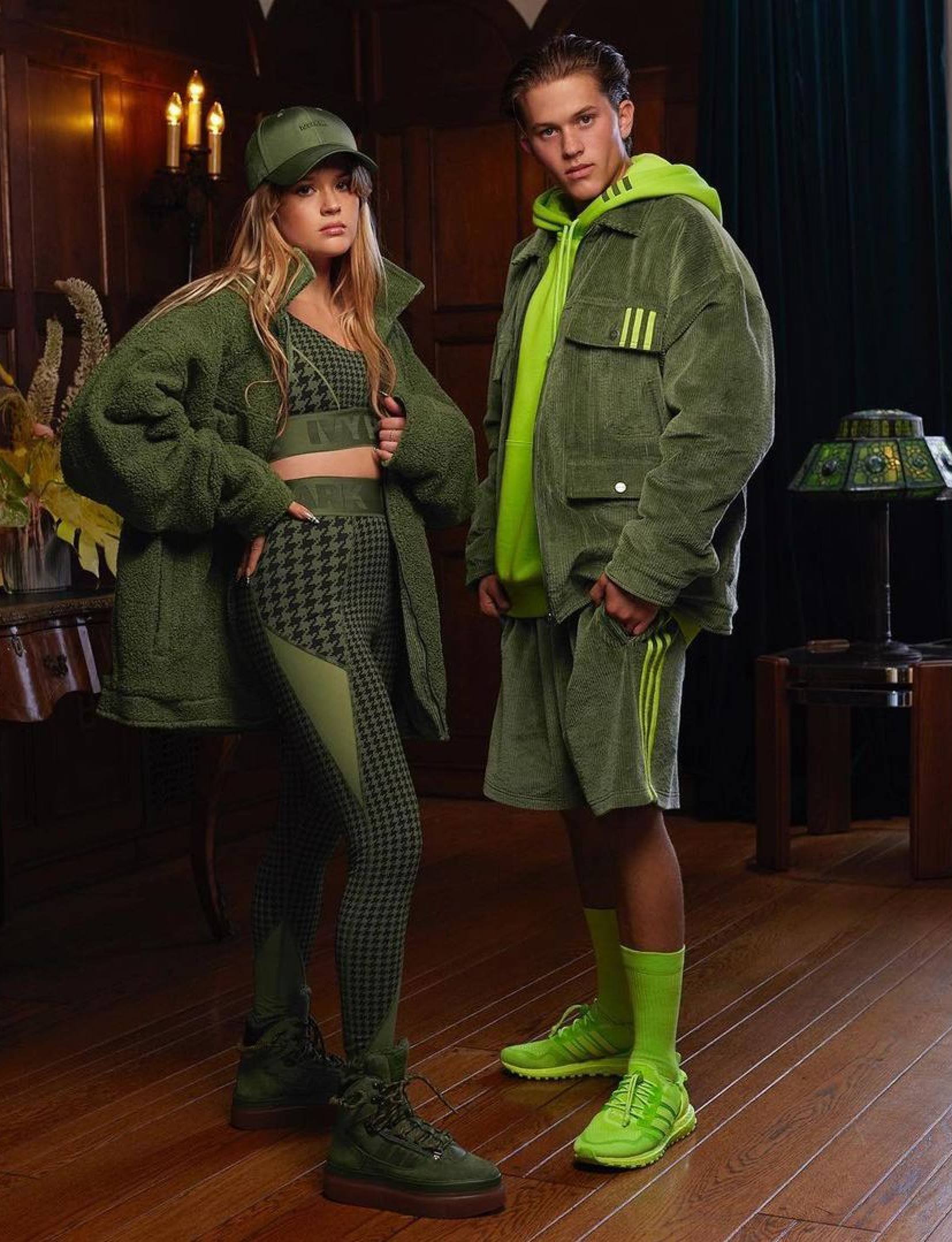 "The campaign aligns with my personal style in that it's casual, fresh, and athletic at the same time. You can wear these clothes in a lot of different situations," he told the publication. He also talked about the highlights of the experience, saying it was special to work with his sister and meet
Blue Ivy, Beyoncé's daughter
.
He is the "mini-me" of his mum, dad and … Leonardo DiCaprio?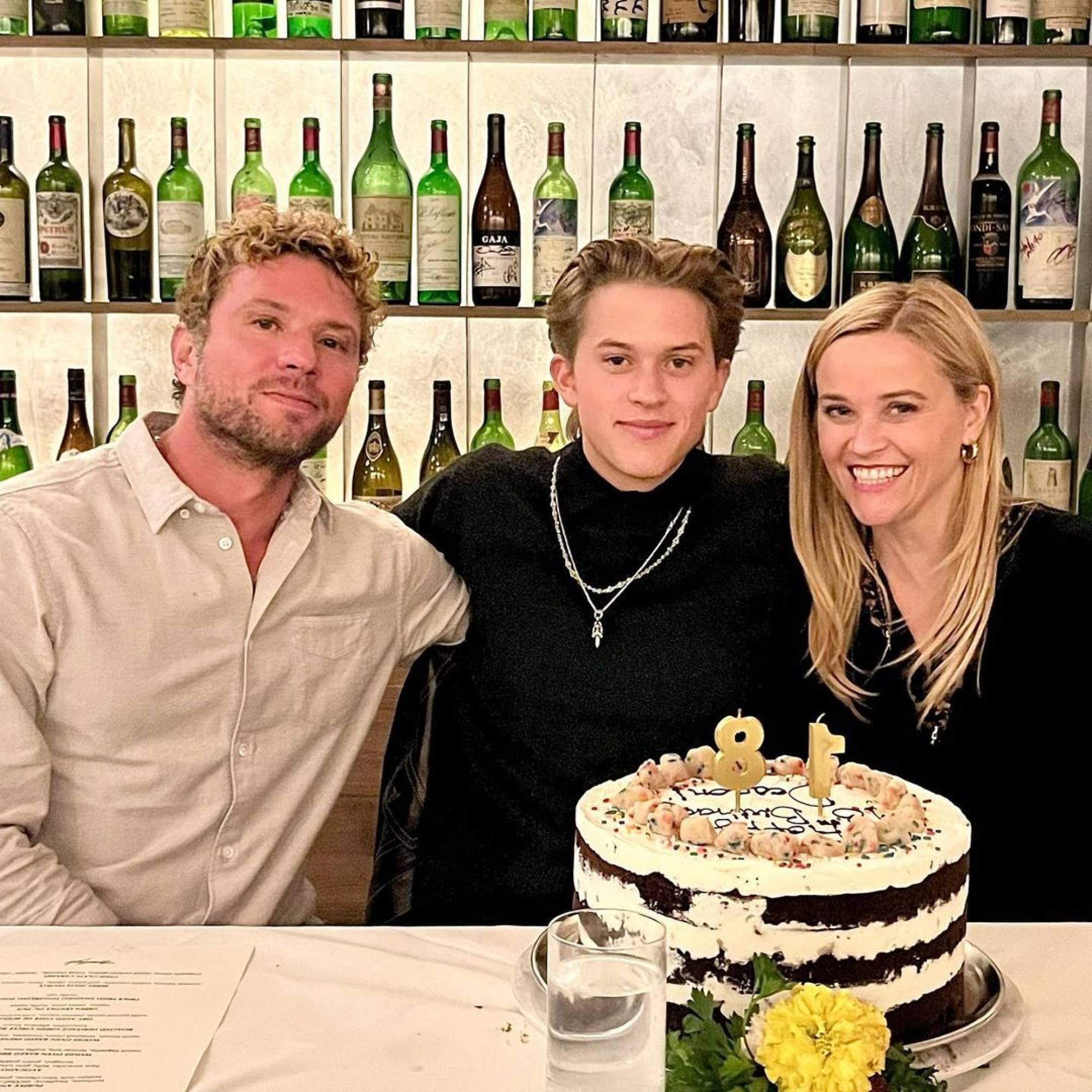 Deacon undoubtedly inherited some good genes off his parents. But which one does he look like more?
In a recent Instagram post from mama Witherspoon, fans went crazy in the comments section talking about how he closely resembles his now-divorced parents. One netizen wrote, "He looks like a combo of his mum and dad", while another posted "copy of you [Witherspoon]".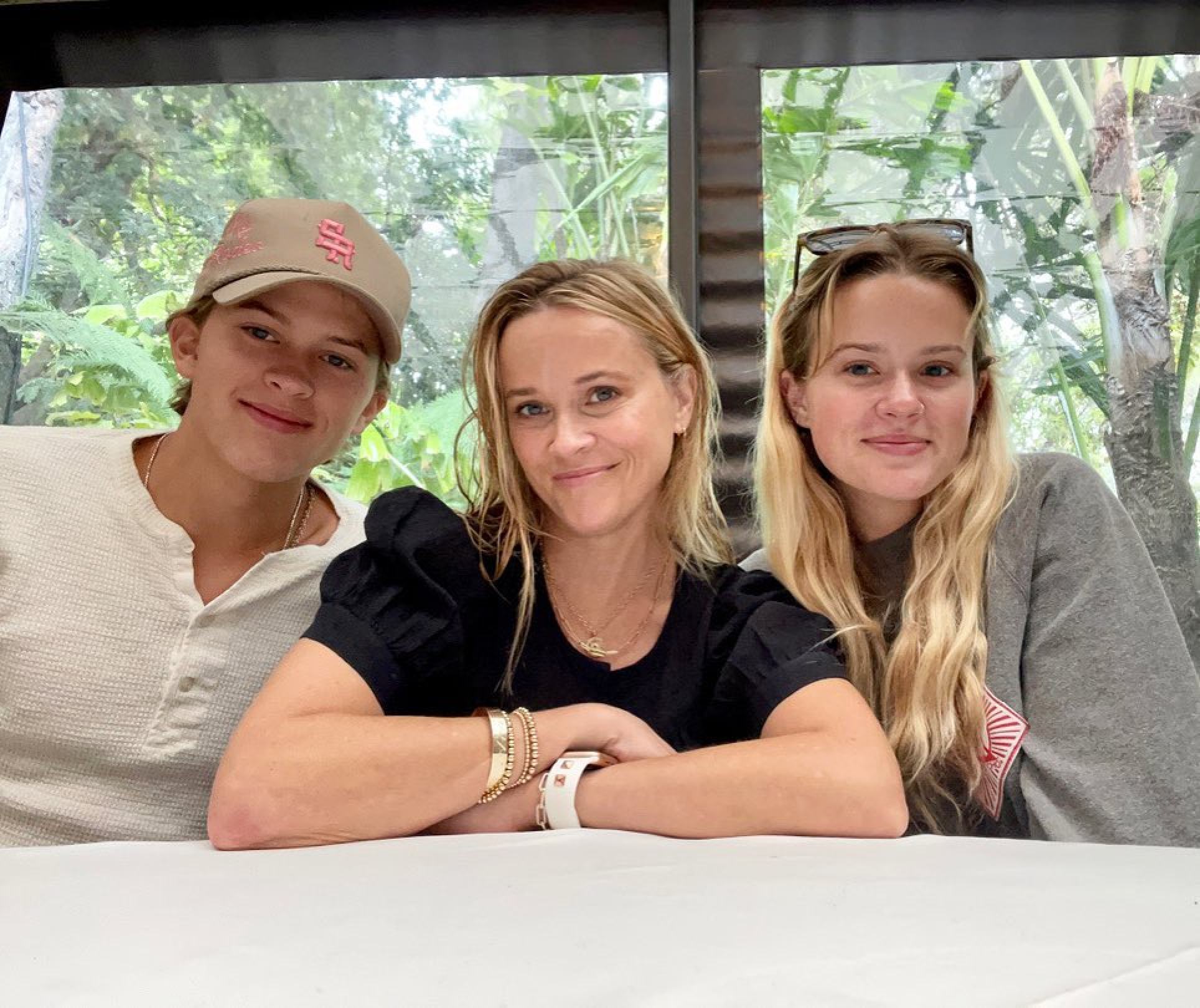 But his father had a fairer view. "Obviously, there is a father-son resemblance, but he actually looks a lot more like Reese's side of the family. Ava looks more like mine. Quite often, the interpretation in the media is that she looks exactly like her mum and he looks exactly like me, but I think we both feel differently about it." Ryan told E! News, adding that Deacon is "way better looking than I am".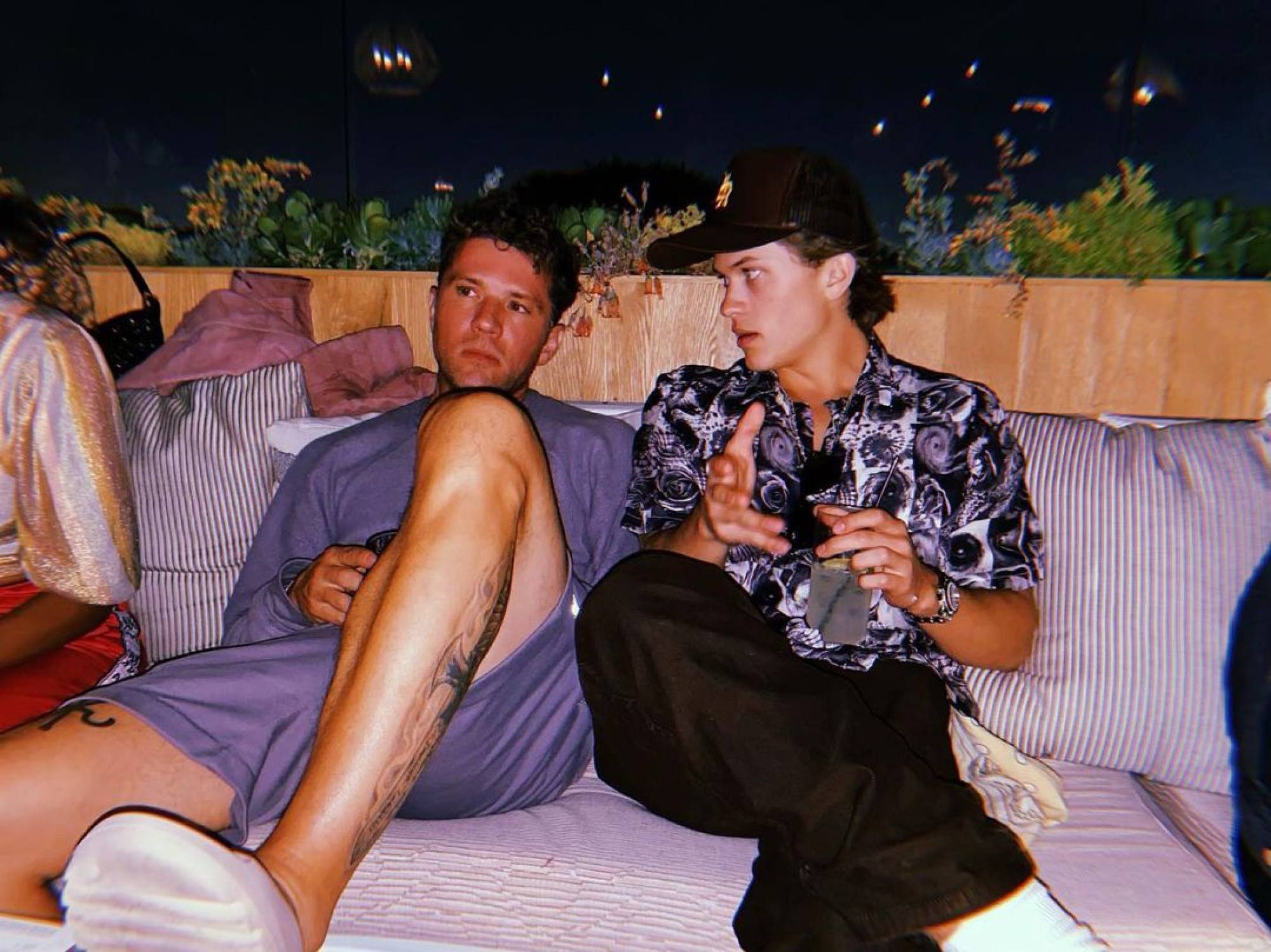 But could the heartthrob become
the next Leonardo DiCaprio
? Some fans certainly seem to think so, as he's even been mistaken for the
Titanic
star by a fellow A-lister.
In an Instagram post celebrating "male beauty", actress and director Diane Keaton created a video beginning with a picture that was actually of Deacon, narrating, "Talk about beauty, Leonardo DiCaprio. Give me a break. I knew him when he was a kid."
Witherspoon quickly corrected it in a comment: "Diane, the first one is my son!" Keaton quipped back with blushing wide-eyed emojis.
He is super close to Witherspoon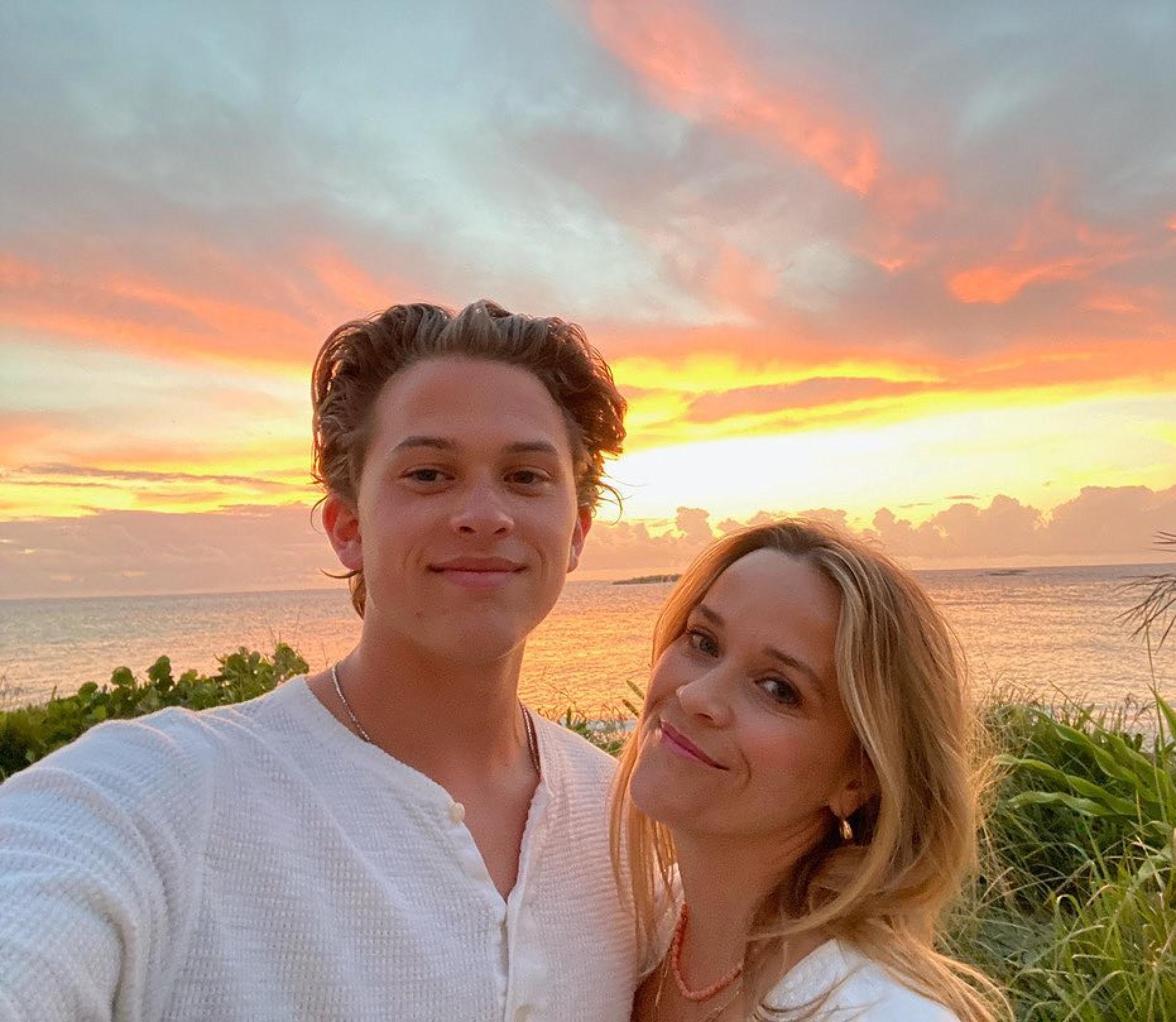 Not only does he look like his Legally Blonde mum, but Phillippe seems to also have a strong bond with her. From posting pics together on Instagram to Phillippe helping his mum make her first TikTok video, they're two sweet peas in a pod.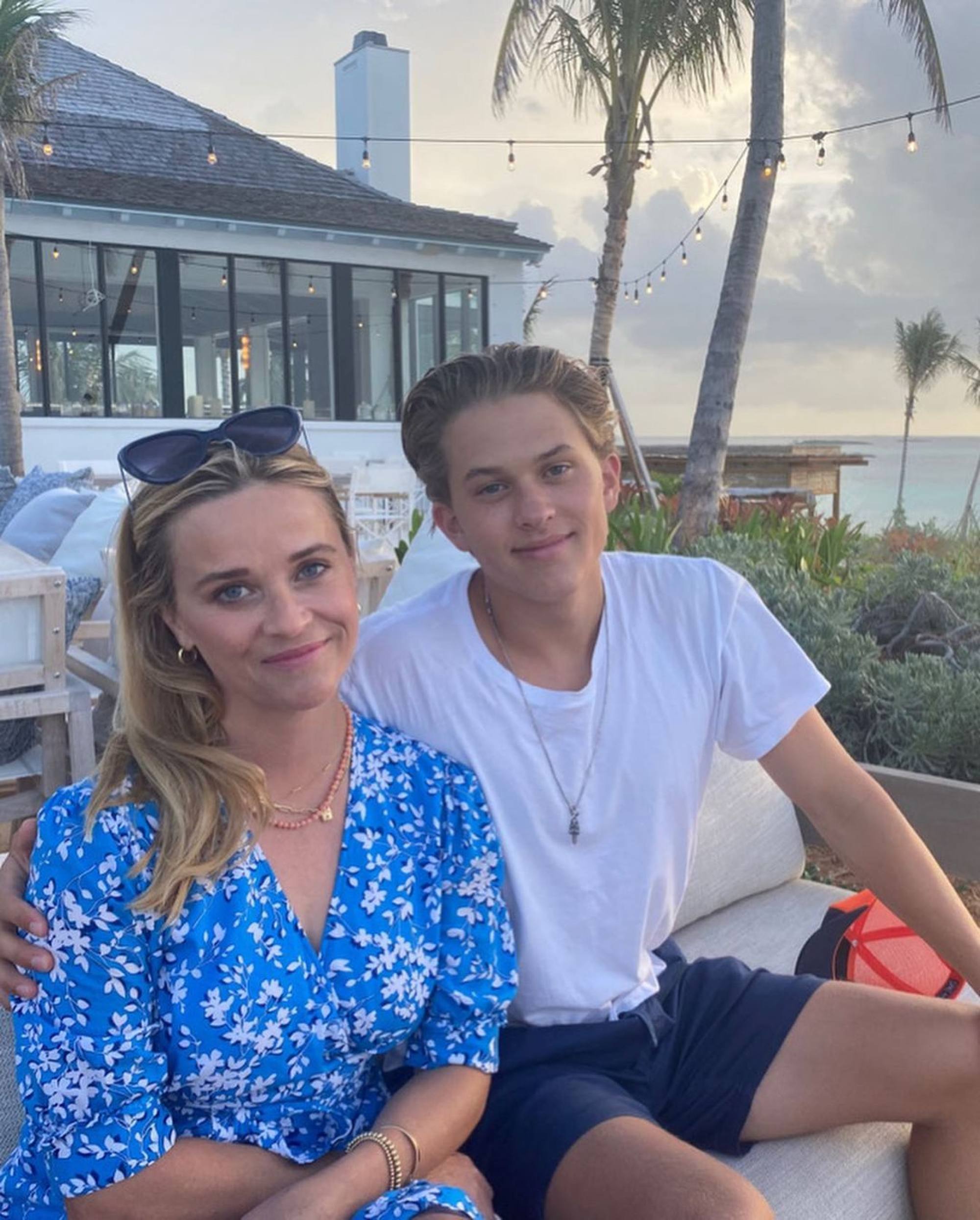 Witherspoon, of course, helps her son out too. With his studio in her house, the Big Little Lies star is often the first person to listen to his music. "My mum likes to tell me what her favourite song of mine is, and that's really helpful, because she has good taste," he told Billboard.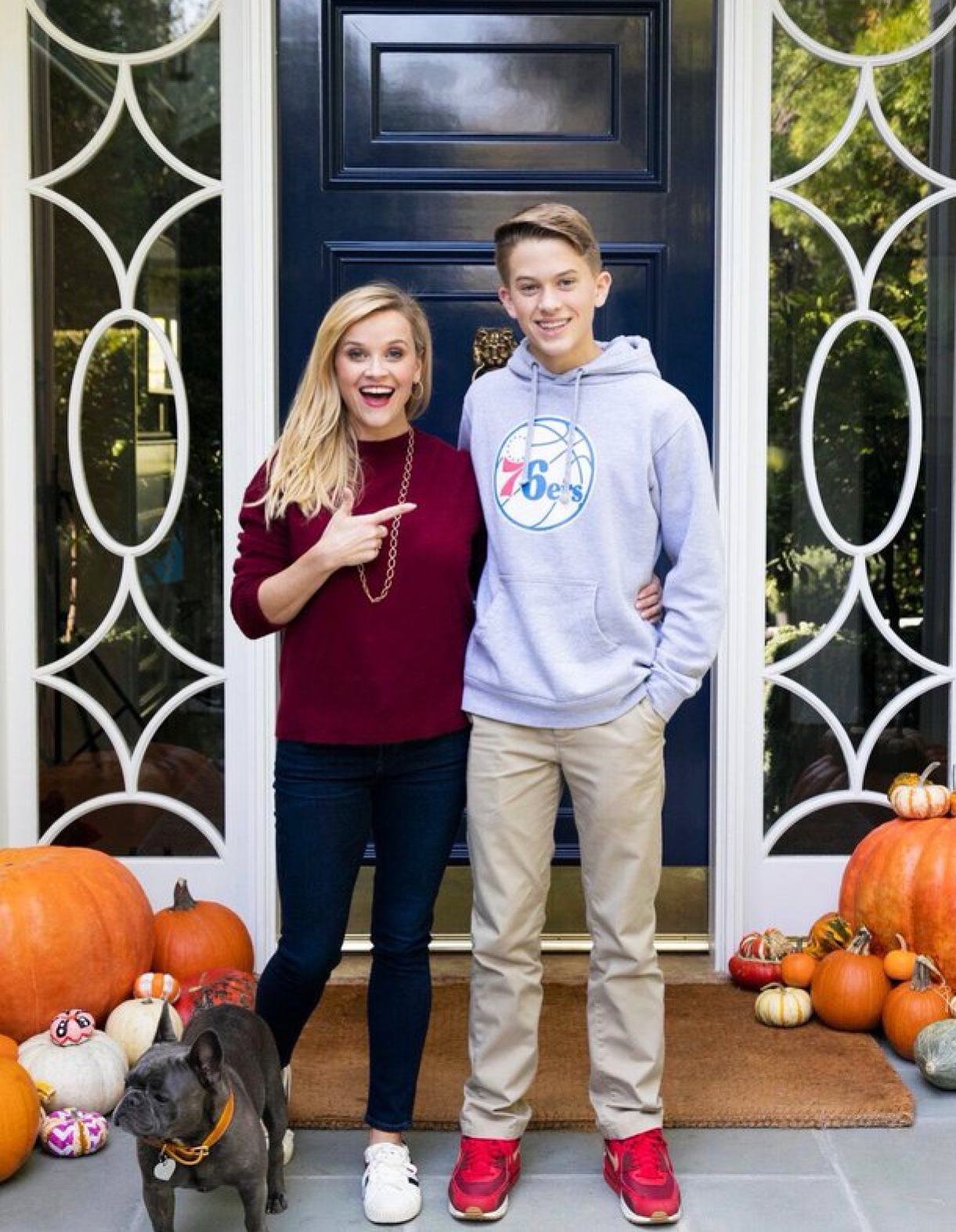 "Every day is Mother's Day when you got a mum this good," he wrote on Instagram last Mother's Day in a now-deleted post. "I love u mama."
He is a fan of Johnny Cash and Kanye West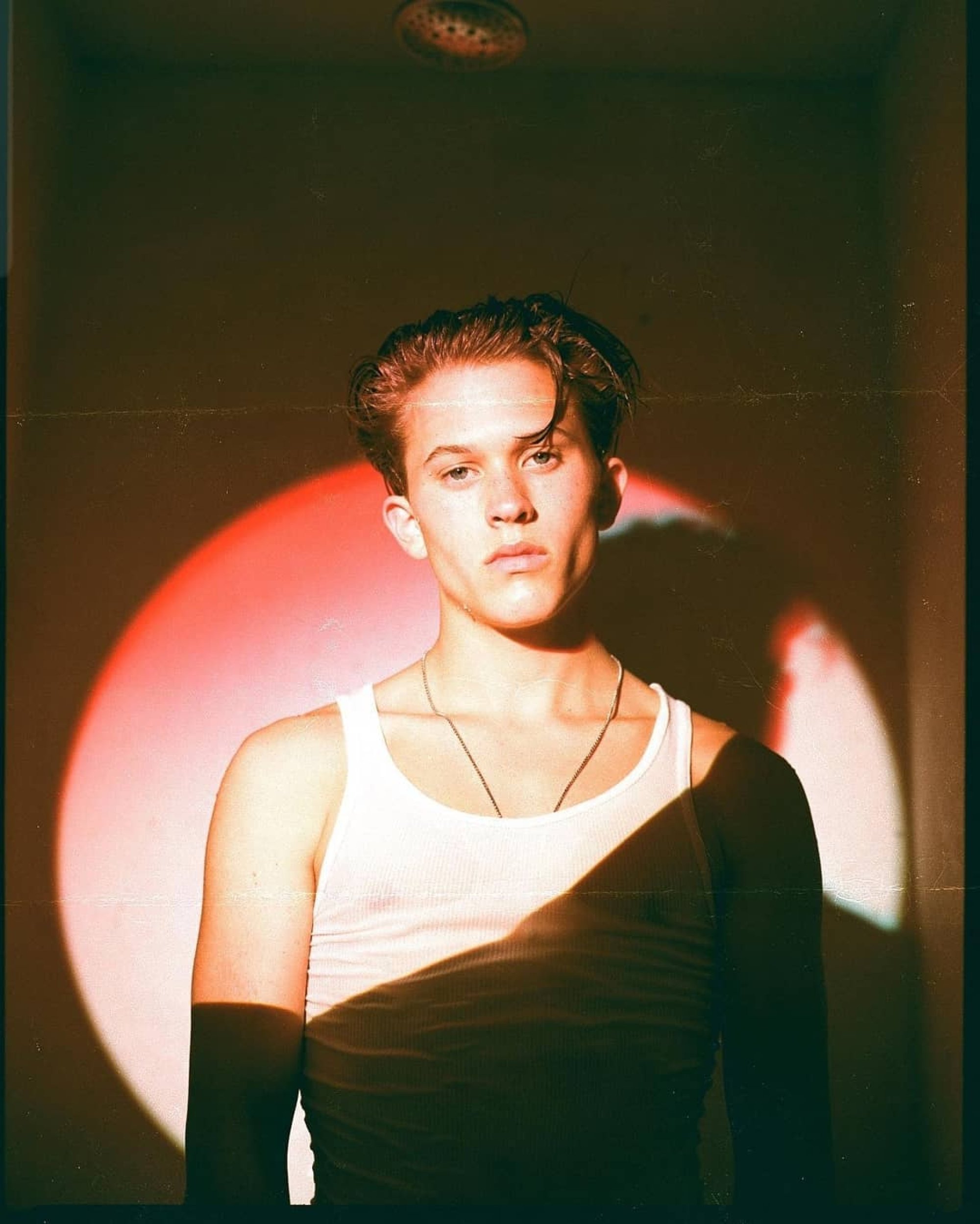 Perhaps it's a coincidence that Phillippe is a fan of Johnny Cash, given that his mother won an Oscar for her role in the late country singer's biopic, Walk the Line. His other favourite artist? Kanye West.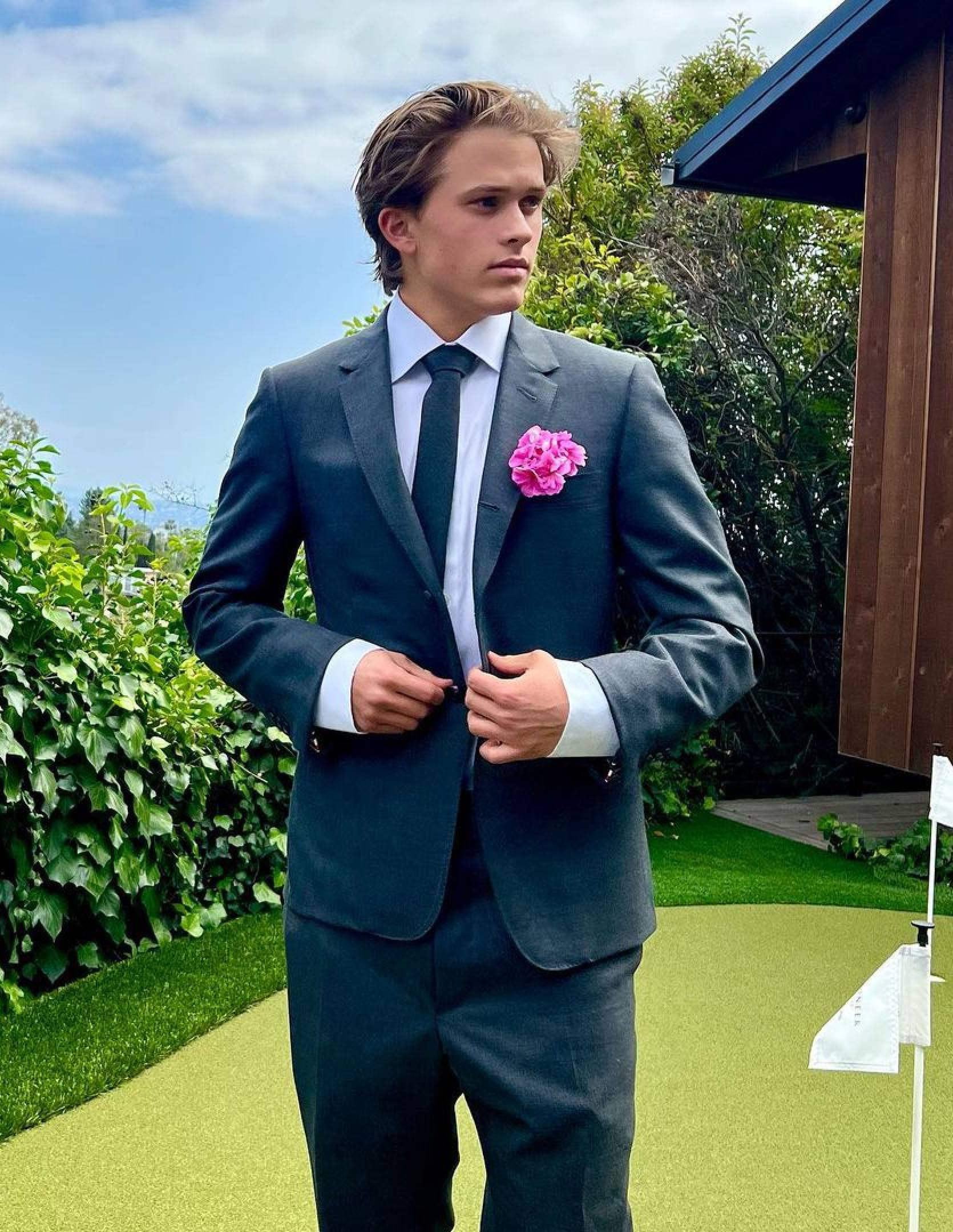 He detailed the reasons why the rapper and country musician are his two favourite artists. "Because Johnny Cash is a storyteller, and Kanye West is also a storyteller obviously, but I'm also really inspired by the way he thinks outside the box," he told Billboard. He listens to "a bunch of different genres of music", mainly hip-hop, classic rock, upbeat rock, soul, country and pop.
His girlfriend Marine DeGryse is close to his family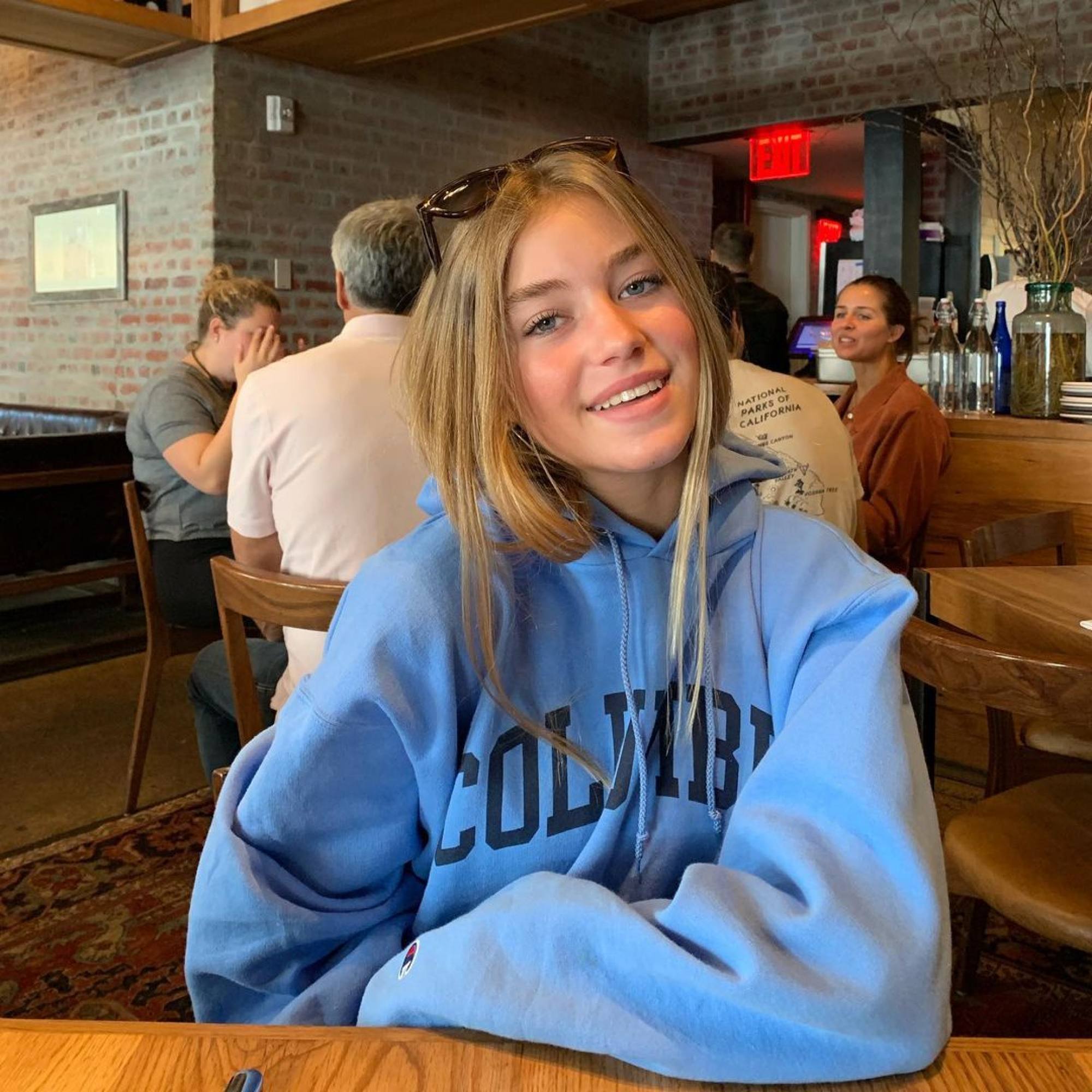 Phillippe's girlfriend is Marine DeGryse, 18, a beauty and lifestyle influencer known for her YouTube channel, Sweet Ness, which has nearly 600,000 subscribers. According to The Things, it seems that DeGryse has been dating Phillippe for some time now and she's adored by his family. Witherspoon commented on her son's now-deleted birthday post for his girlfriend, writing, "Happy birthday sweet girl!"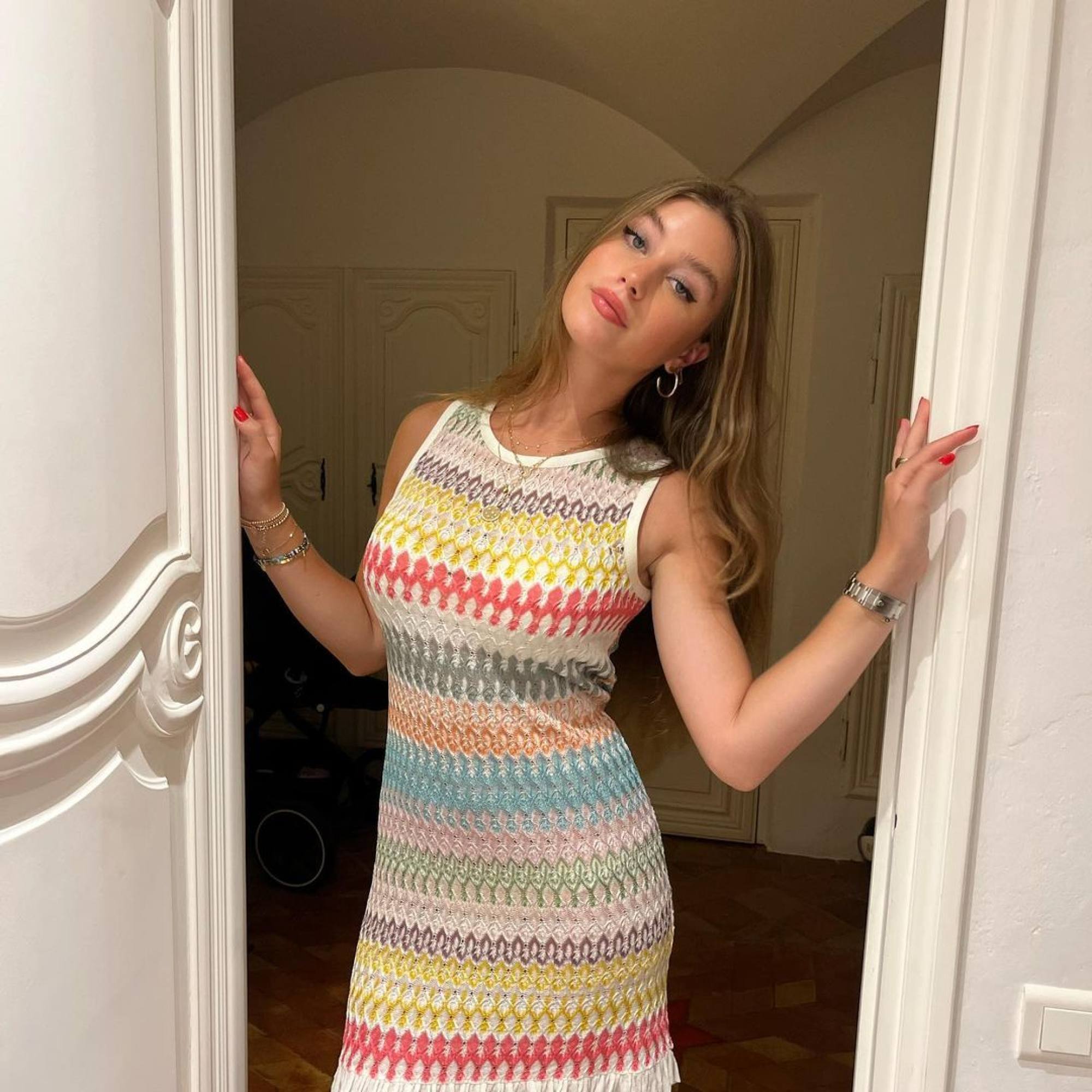 Last year, the pair went on a double date holiday with Ava and her boyfriend, Owen Mahoney.

The 18-year-old star was making music with Nina Nesbitt and TikToker Loren Gray, before landing his first acting gig on Netflix's Never Have I Ever season 3
He looks like a mix of his dad Ryan Phillippe and Legally Blonde mum, but was once mistaken for Titanic actor Leonardo DiCaprio by Diane Keaton on Instagram