How does Cristiano Ronaldo spend his US$500 million net worth? The Manchester United star has a lifetime deal with Nike, five Ferraris, an epic superyacht and owns the CR7 hotel empire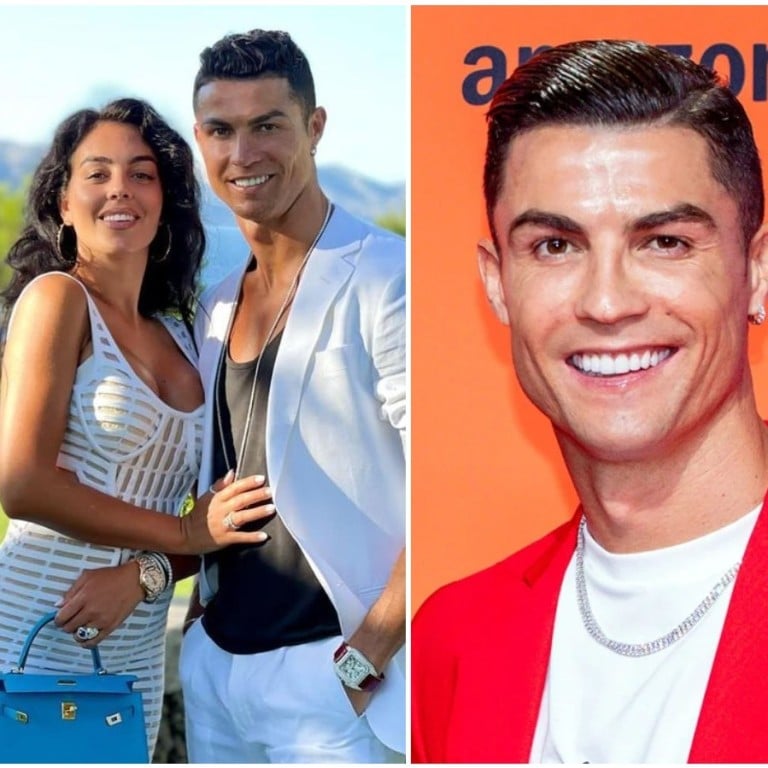 Cristiano Ronaldo made US$115 million between May 2021 and May 2022, making him the third-highest-earning
athlete in the world
, according to
Forbes
.
It means the 37-year-old, who is widely regarded as the highest goal scorer in football history, has
now earned well over US$1 billion
during his illustrious career. He was declared "football's first billionaire"
back in 2020
, although according to Celebrity Net Worth, he's currently valued at US$500 million.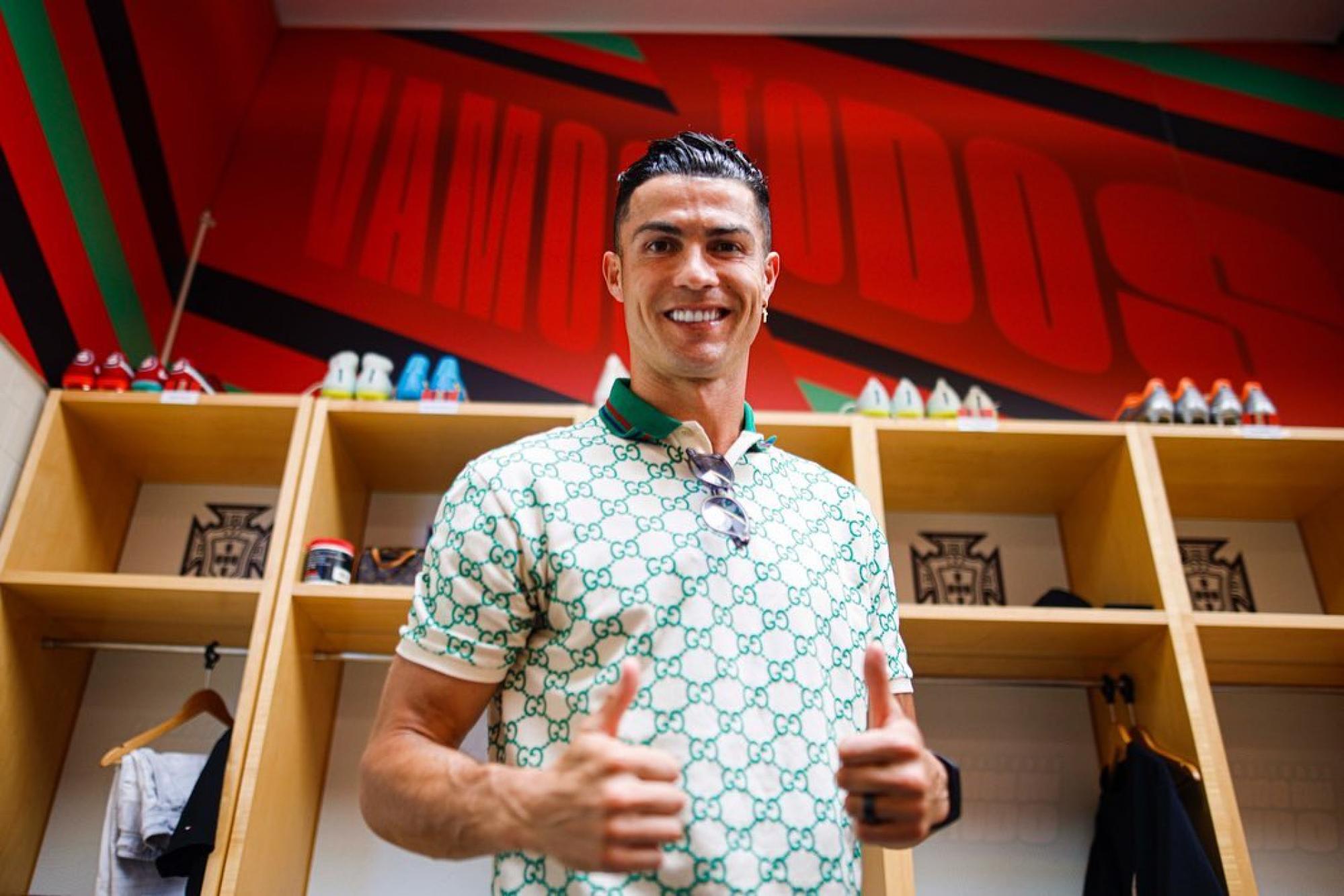 Here's a breakdown of how the Manchester United forward makes and spends all that money.
Ronaldo took home more than US$30 million from on-field earnings last year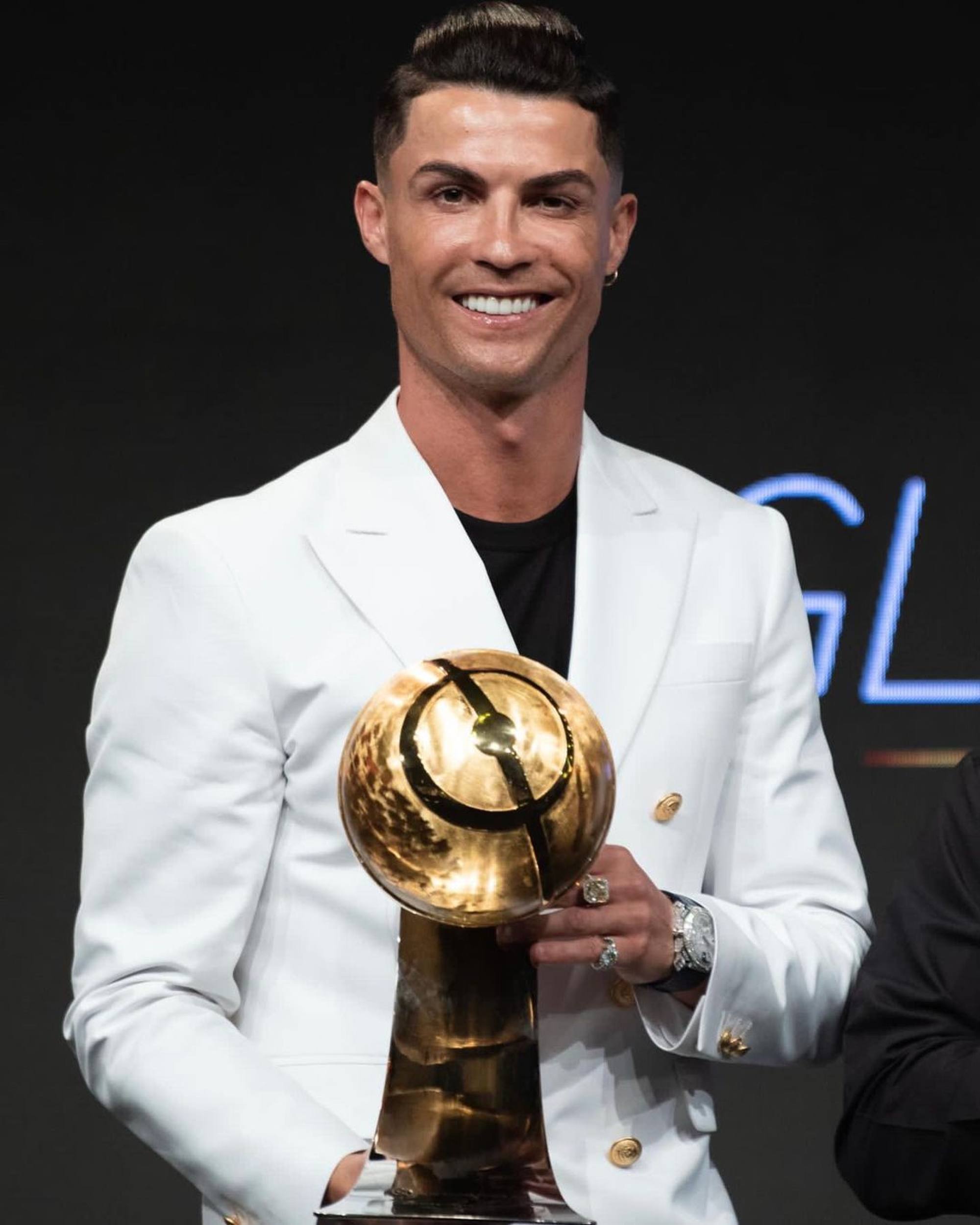 Ronaldo's was earning around US$620,000 per week while playing for Manchester United last season, making him the highest-paid player in the English Premier League by a wide margin.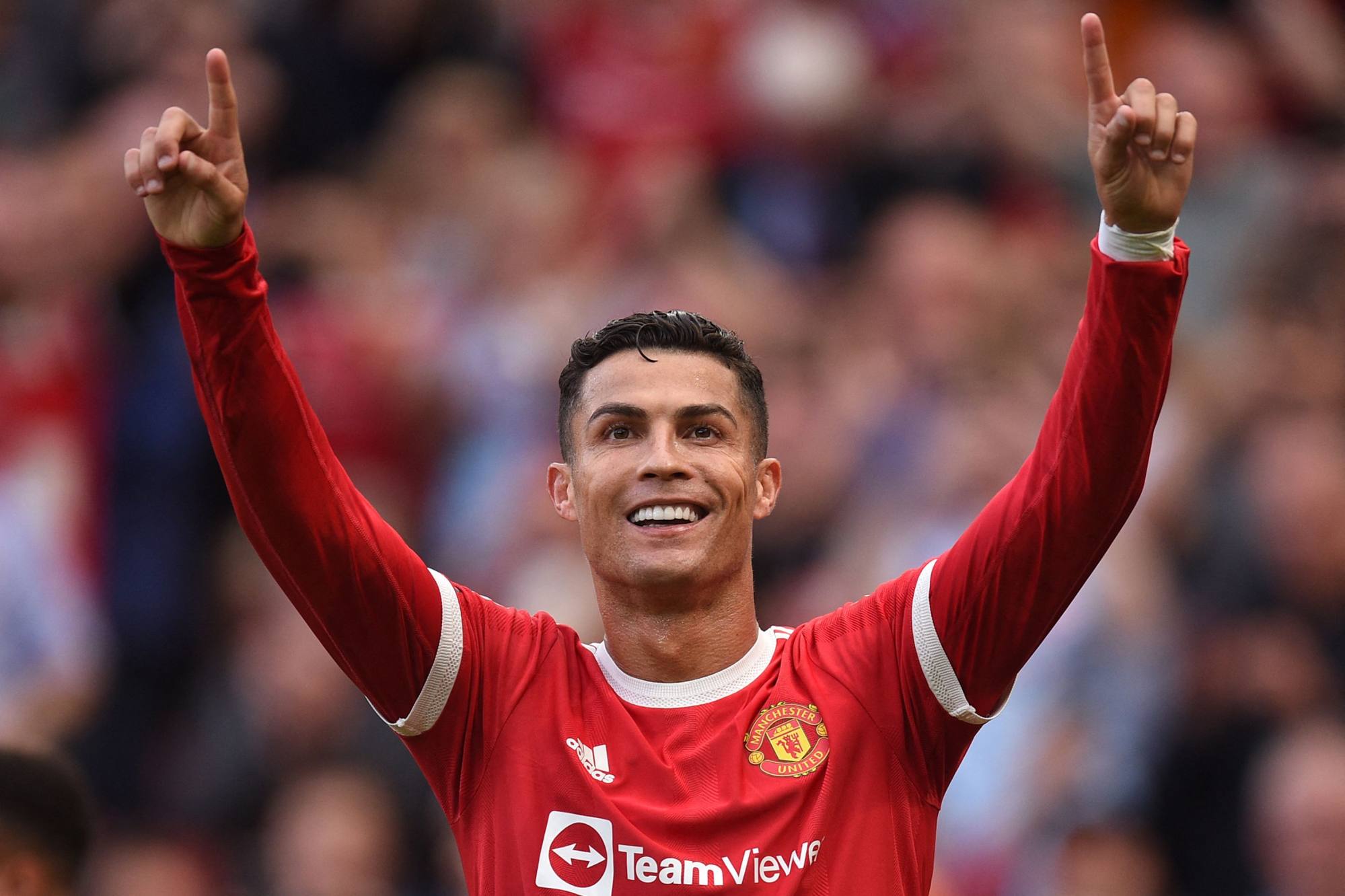 Though his salary for this season has been cut by 25 per cent due to United's failure to secure a place in the UEFA Champions League, he'll still be the league's second-highest earner, behind only Manchester City midfielder Kevin De Bruyne.
Millions more were earned off the field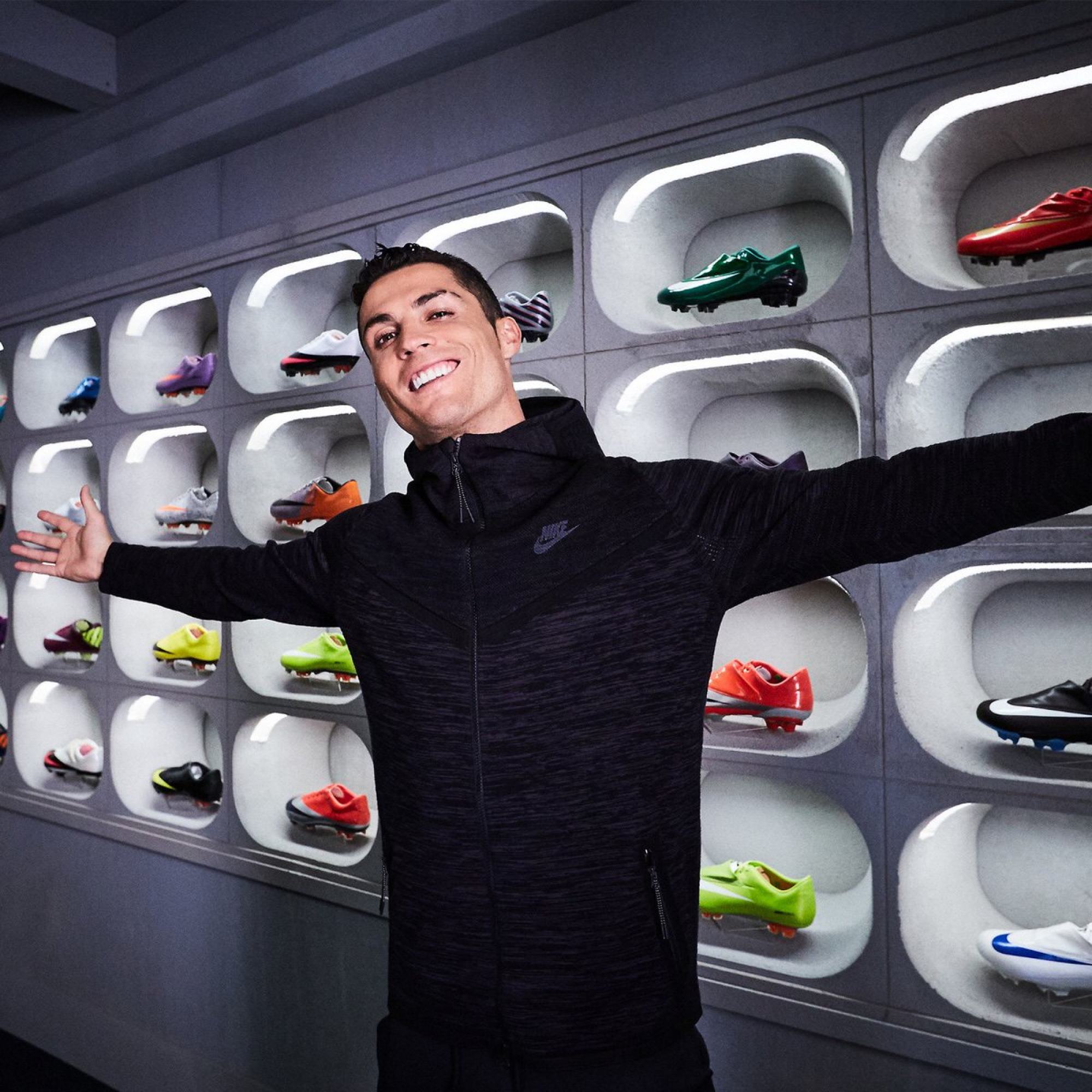 As the most followed person on Instagram with 474 million followers, Cristiano Ronaldo has some serious pulling power when it comes to securing lucrative deals with sponsors. A single social media post from his account could be worth as much as US$1.6 million, thanks to that impressive reach, according to Hopper, a social media analytics firm.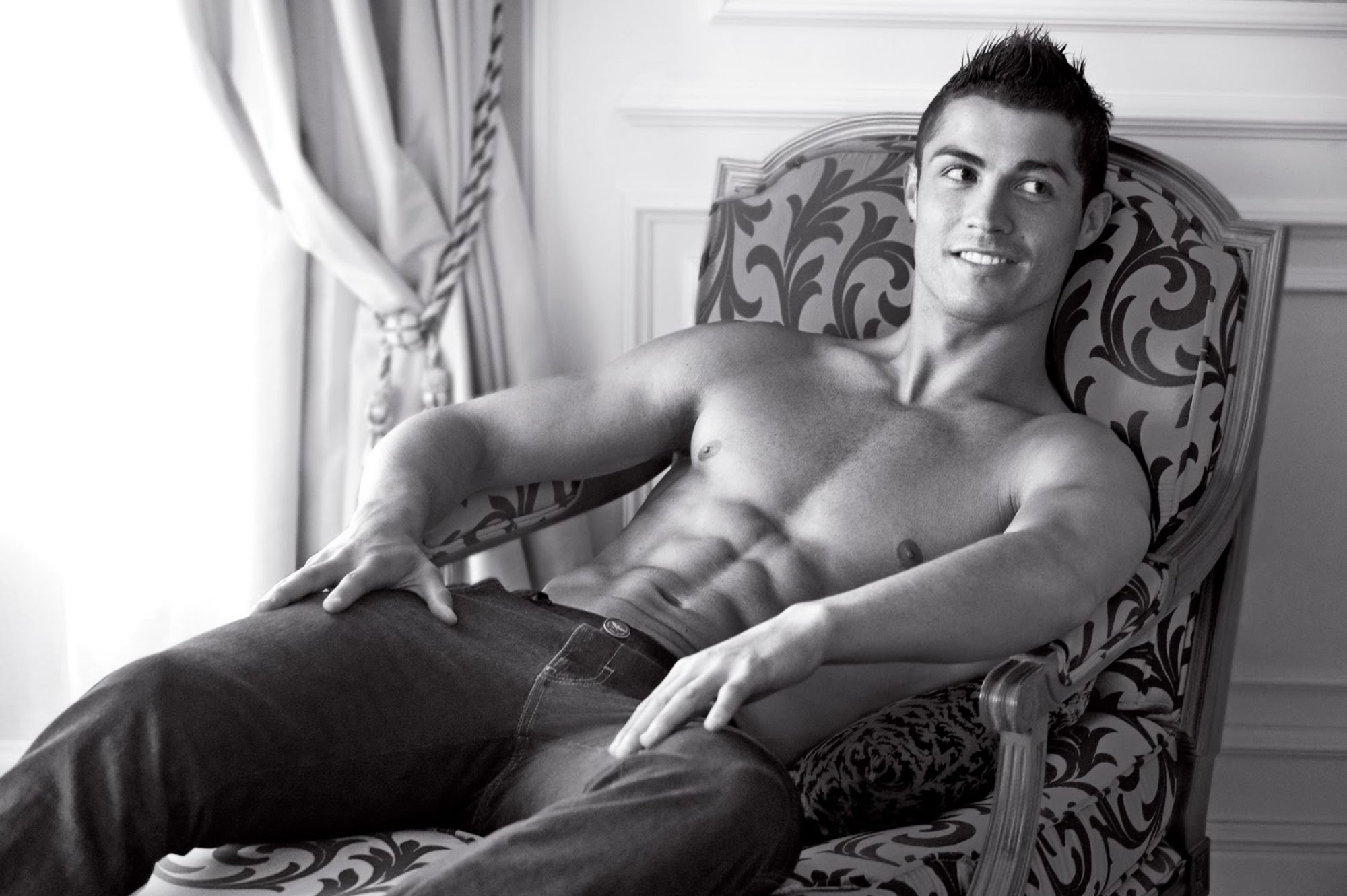 On top of his US$1 billion
lifetime deal with Nike,
the Portuguese icon also boasts lucrative pacts with Herbalife, Tag Heuer and Clear shampoo, among others.
Only LeBron James
and Roger Federer earn more money off the field than Ronaldo.
Ronaldo has a lavish luxury car collection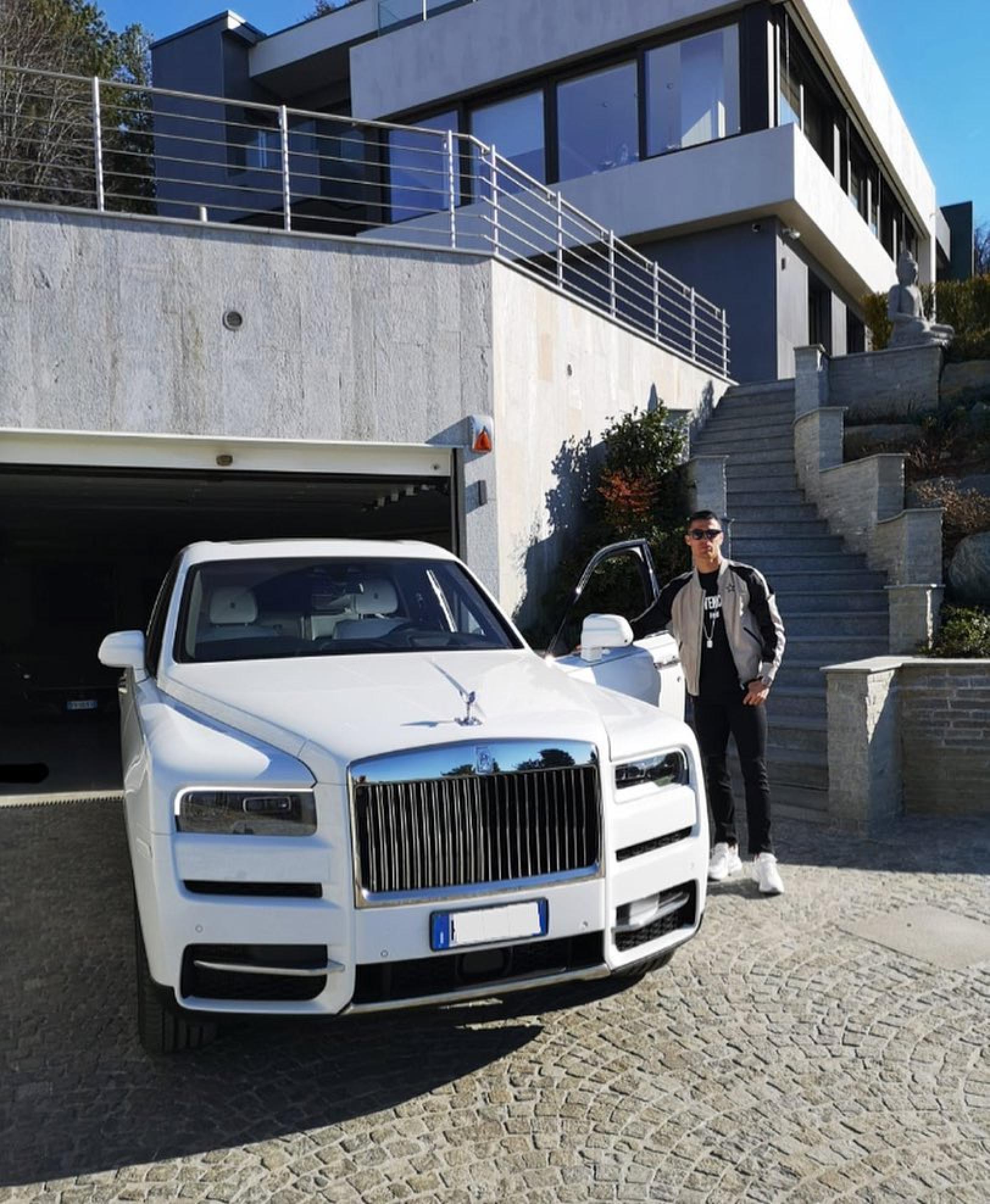 As of May 2021, Ronaldo's luxury car collection is worth an astonishing US$24 million. The fleet includes a Mercedes G-Wagon Brabus, five Ferraris and an ultra-rare McLaren Senna. His favourite car is his Rolls-Royce Cullinan. Bought in 2019 for US$360,000, Ronaldo describes the SUV as "perfect" because it doesn't hurt his back.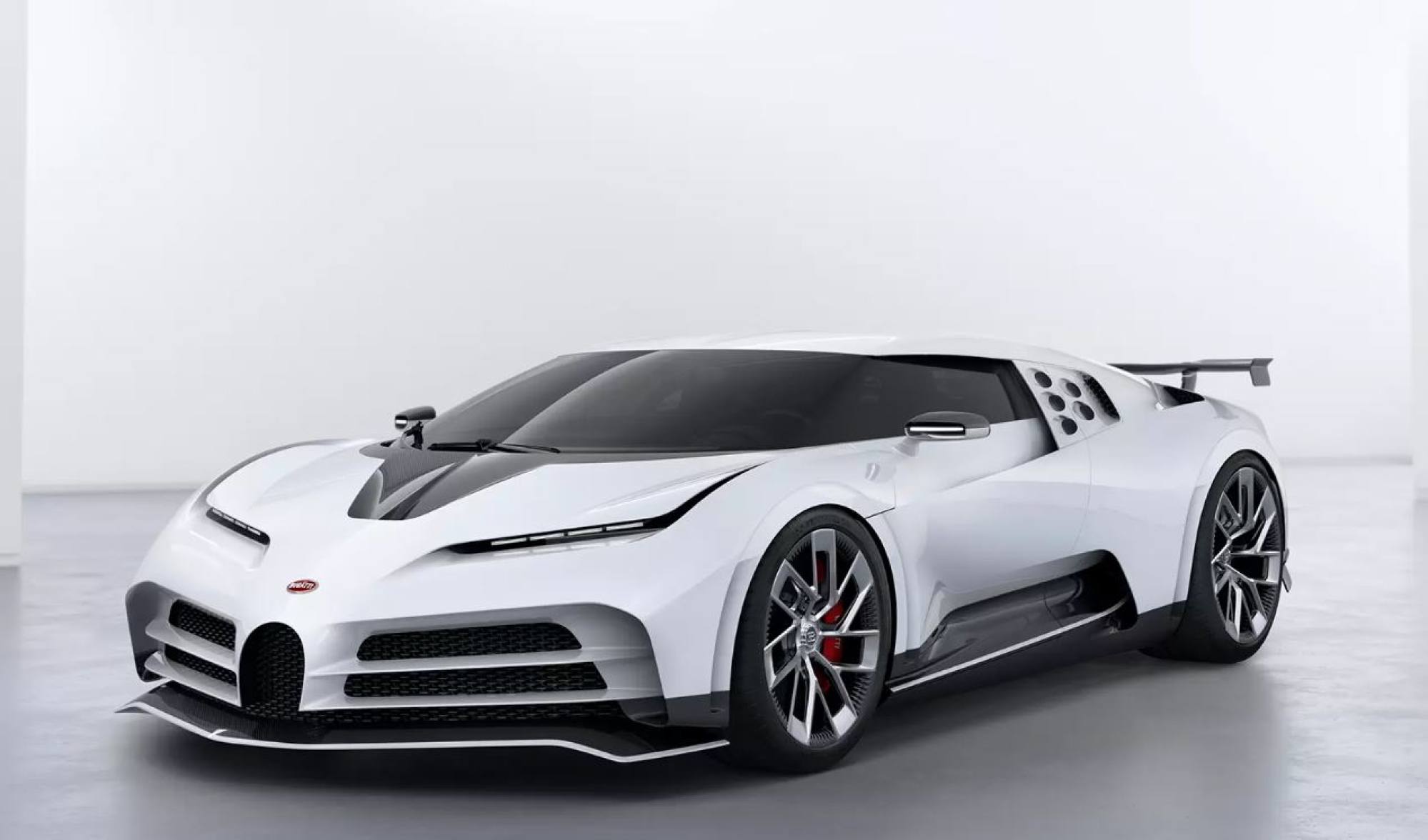 Bought in February 2021 to celebrate his 36th birthday, Ronaldo's Bugatti Centodieci is one of only 10 in the world and is worth US$12 million – the most expensive car in his garage. The car can go from 0-60mph in just 2.4 seconds and has an electronically limited top speed of 240mph.
In June, Ronaldo's bodyguard crashed the star's US$2.4 million Bugatti Veyron into a brick wall in Majorca, where the United forward and his family were on holiday. The driver was unharmed but the front of the 1,200-horsepower supercar was badly damaged.
He owns an impressive property empire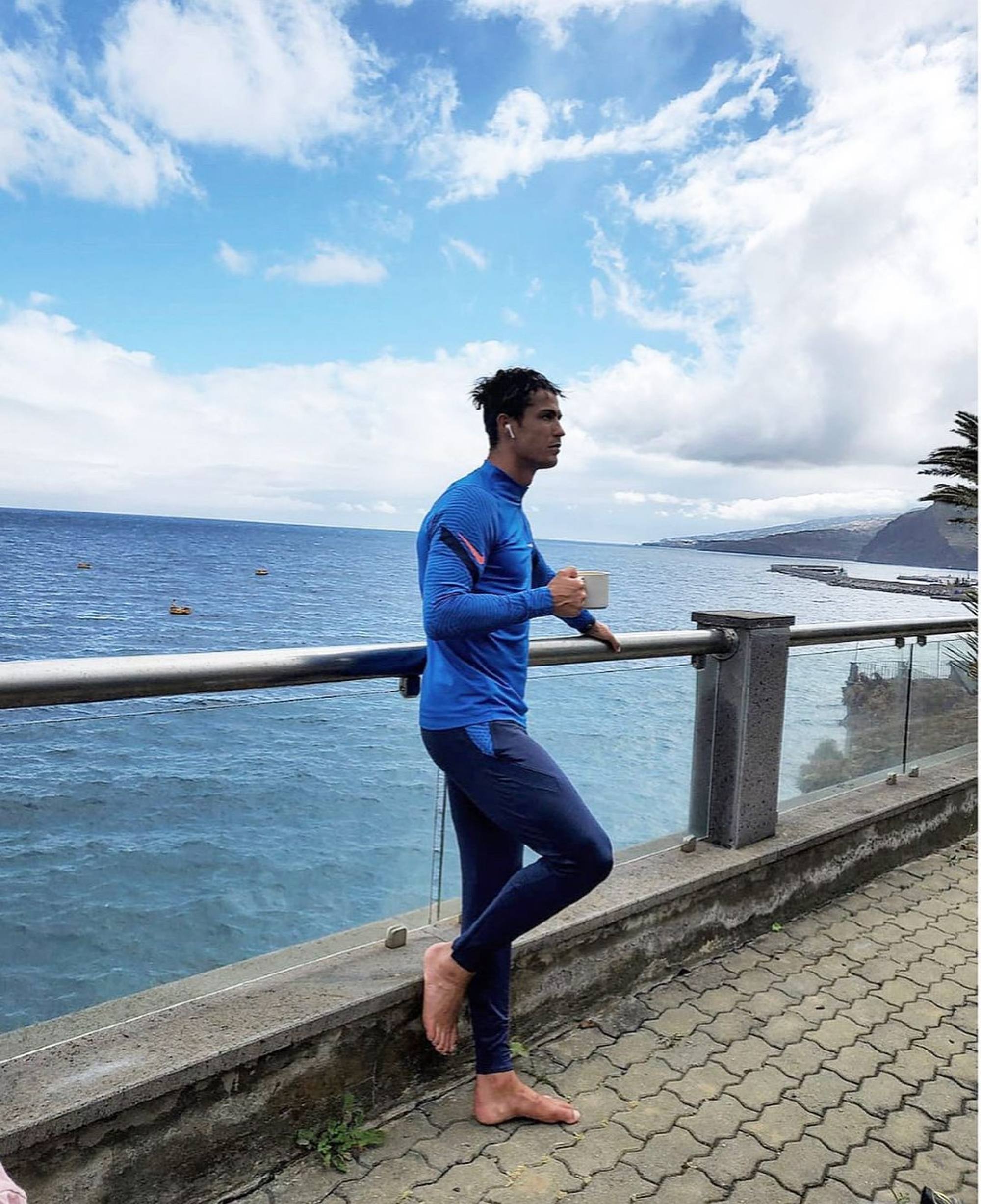 Ronaldo's property empire includes a US$9.7 million, seven-storey mansion in his native Madeira, a property in the north of Madrid and a getaway in Geres, Portugal. He also owns the most valuable flat in Lisbon, which is valued at US$7.3 million.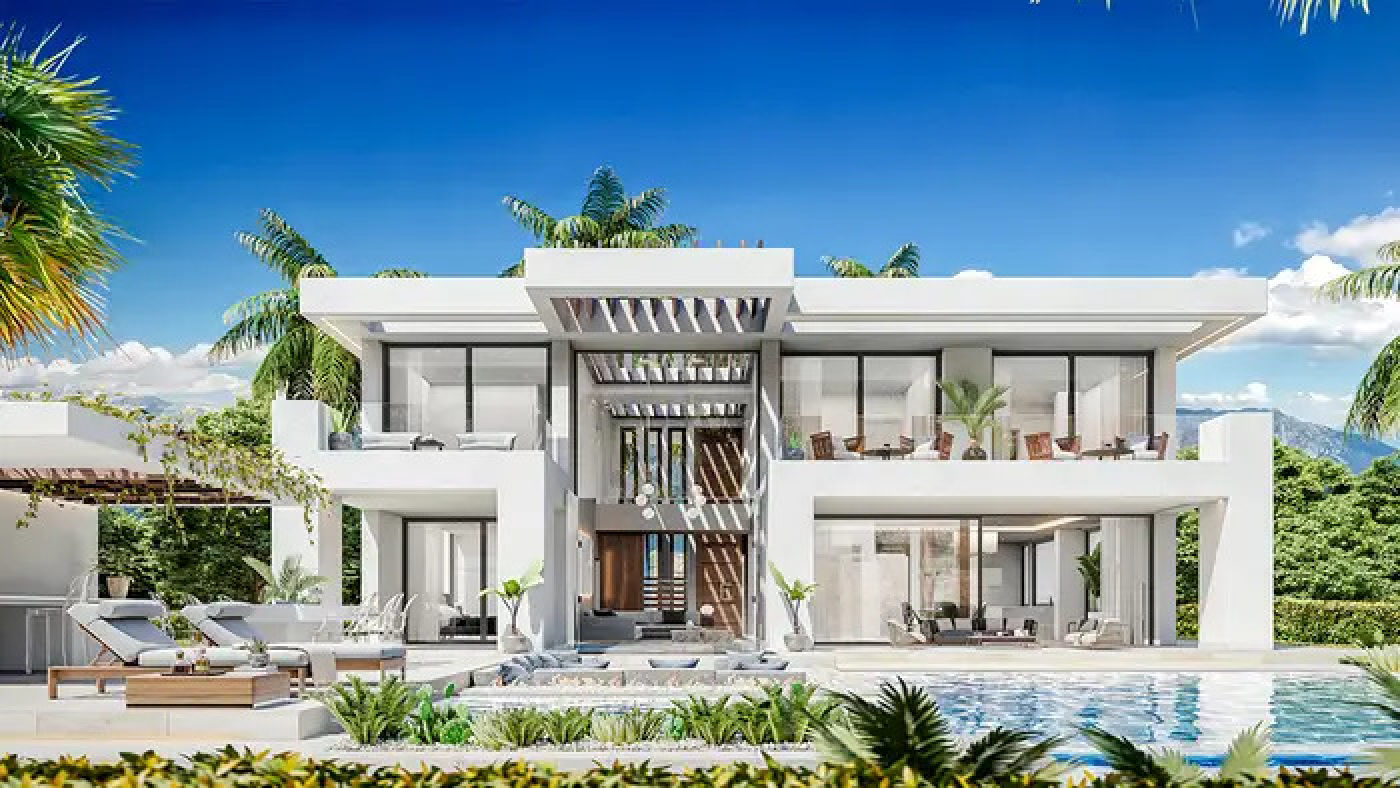 Nestled in a private country club in Marbella on the Costa del Sol, Ronaldo bought this villa for US$1.6 million in 2019. Built by the Otero Group, a luxury villa developer, the property features a built-in theatre, LED driveways and an infinity pool. It's also close by to a similar property owned by
UFC star Conor McGregor
.
He enjoys lavish family holidays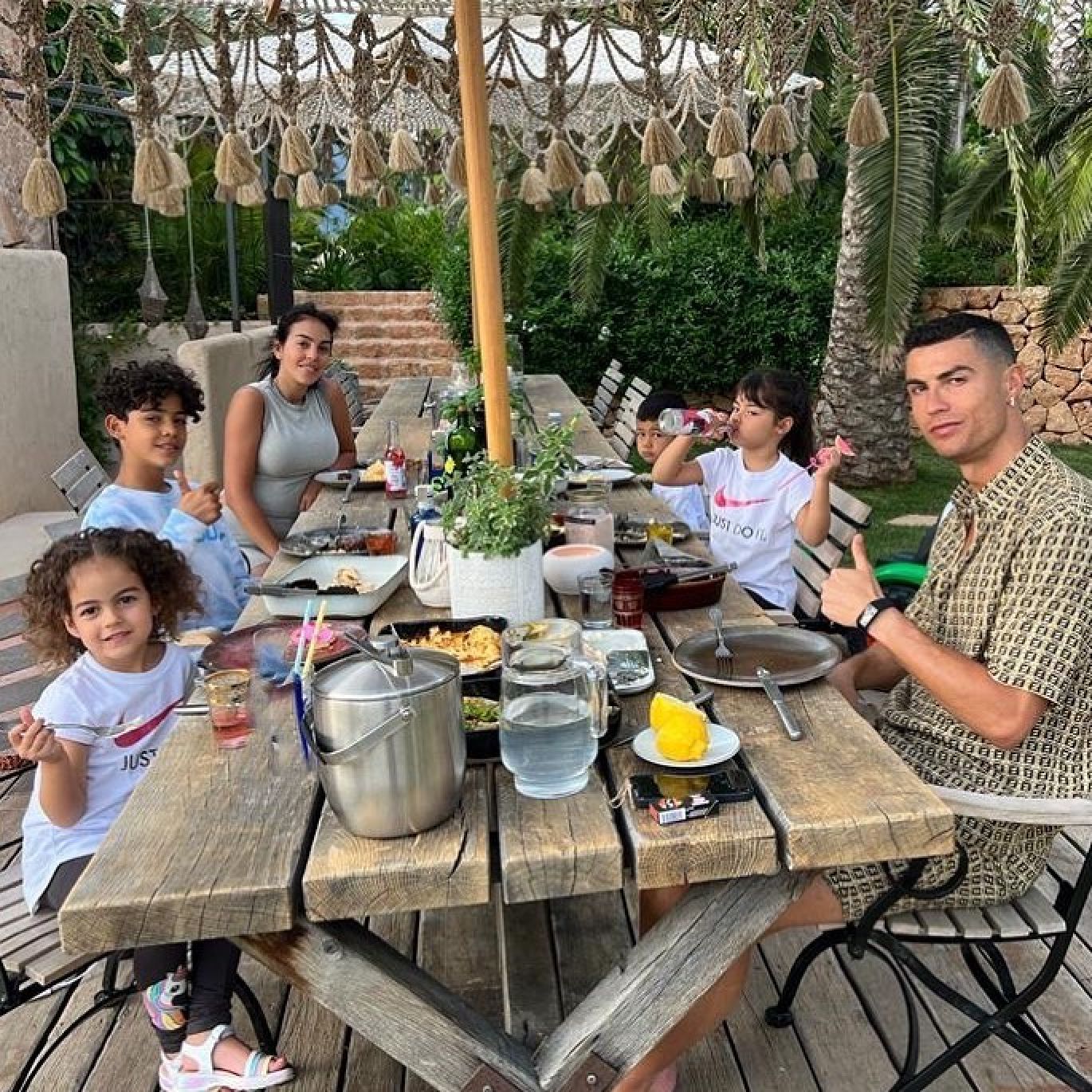 Ronaldo's recent holidays include one to Majorca and another on his yacht on the Mediterranean. The football icon bought a luxury yacht, Africa I, a Azimut Grande 27M, for US$7 million in 2020.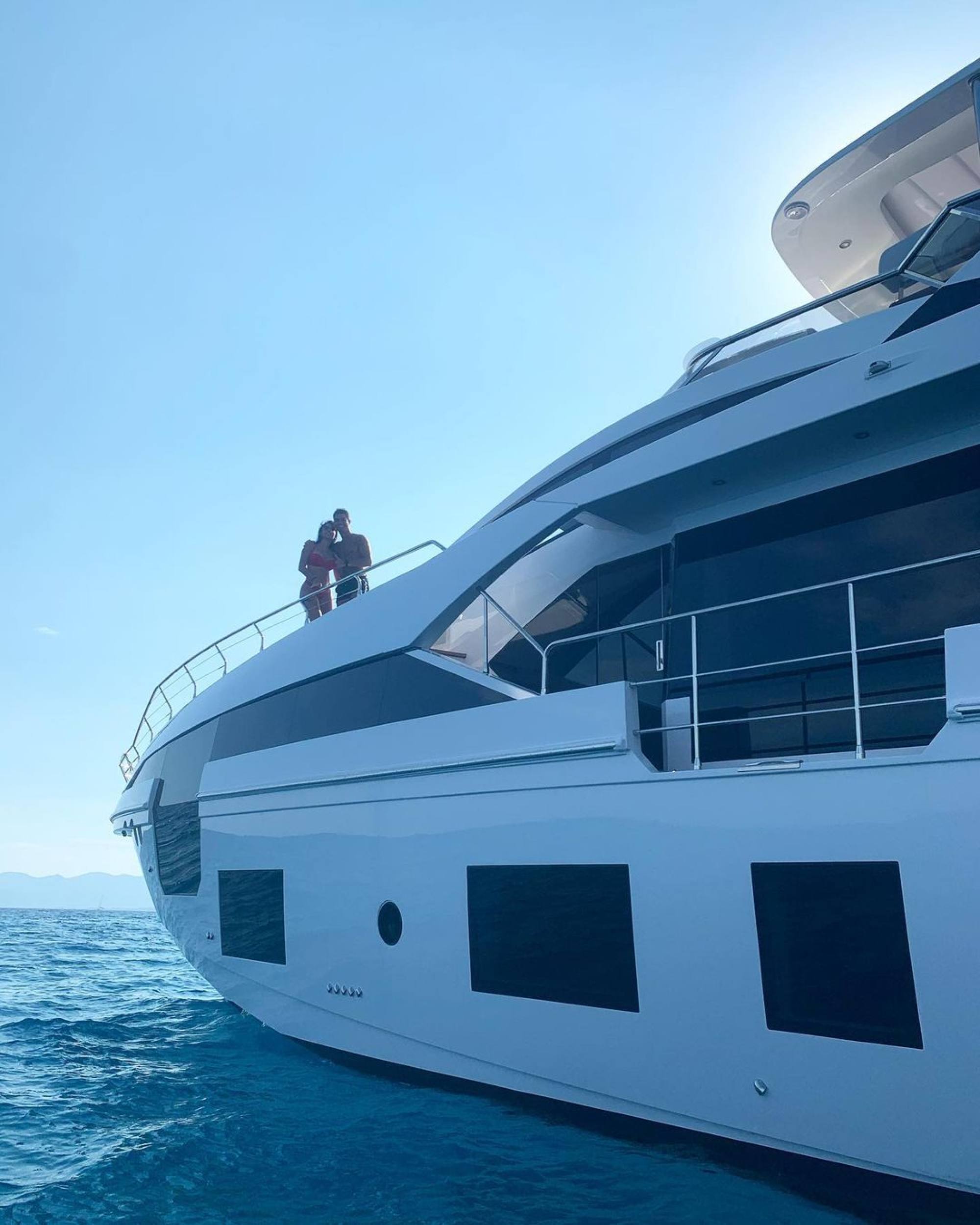 The vessel has five luxury cabins and six stunningly decorated bathrooms. It also boasts a modern kitchen, a lounge, a lavish dining room, two relaxation areas and a bar on the deck.
Ronaldo loves a bit of bling-bling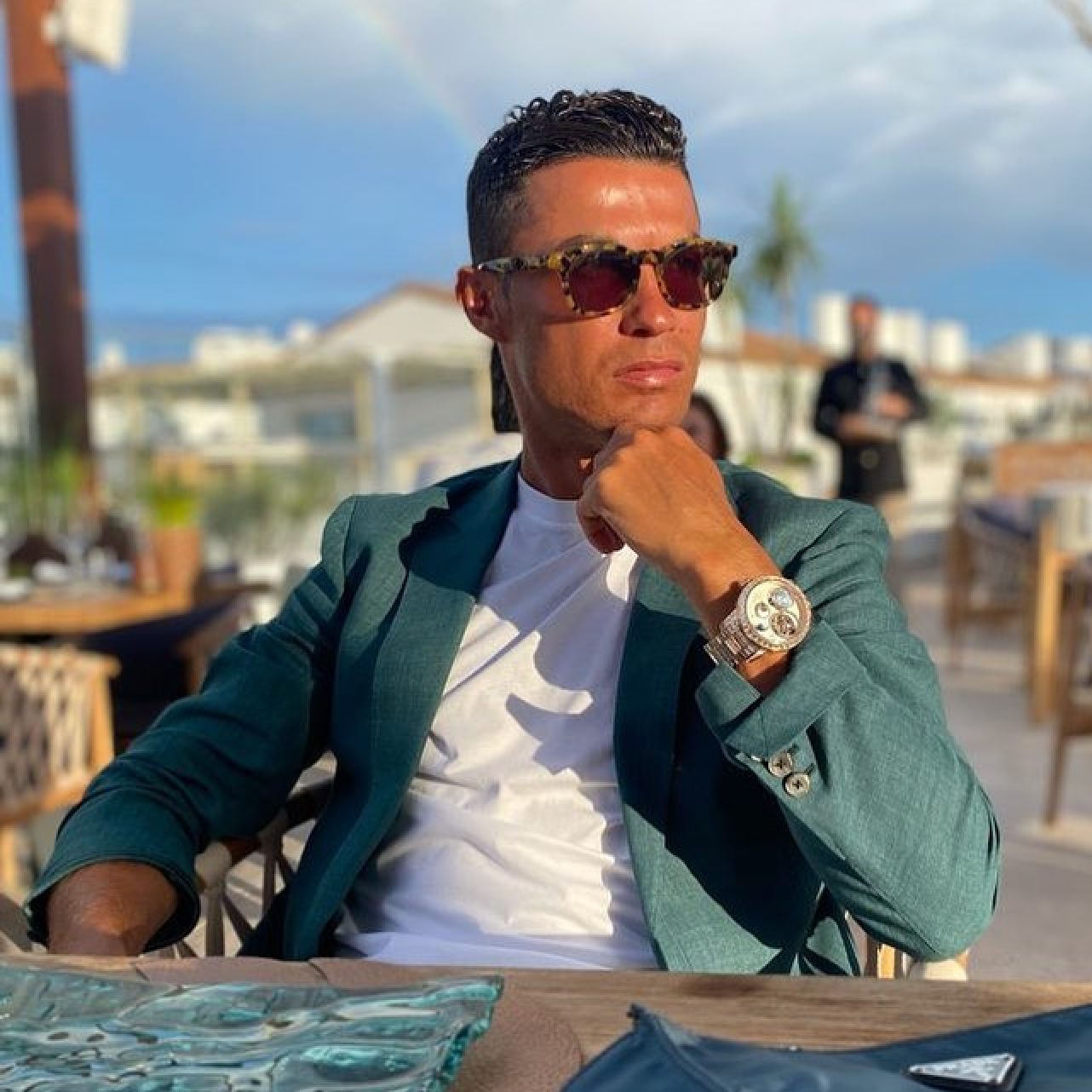 From his US$1.5 million diamond-encrusted Franck Muller Cintree Tourbillon watch to the US$240,000 diamond women's engagement ring he has been seen wearing – Ronaldo is a man who knows how to accessorise.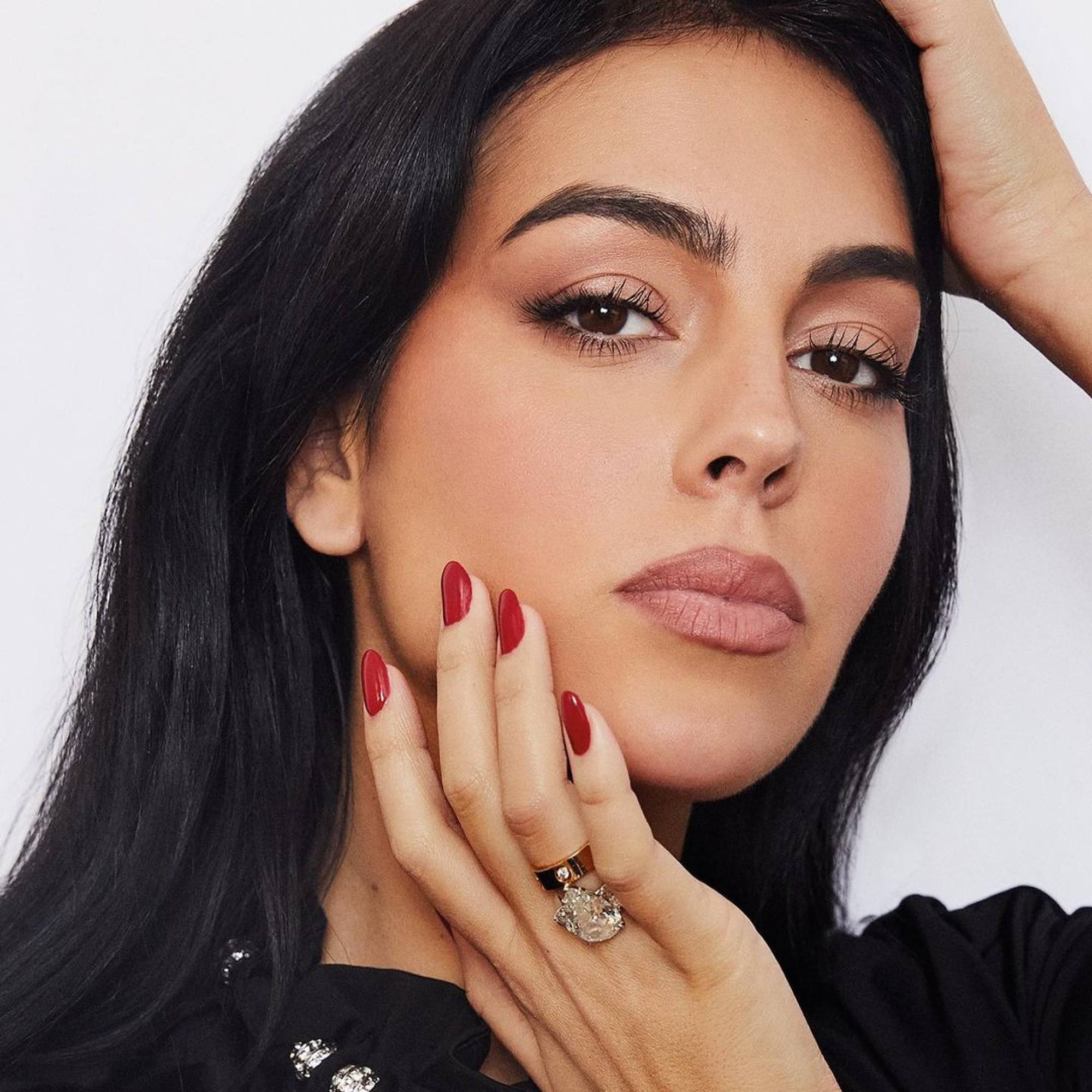 In 2018,
he bought Georgina Rodriguez
a US$740,000 Cartier engagement ring, as well as a US$150,000 Louis Vuitton jewellery box to add to her collection of bracelets worth millions.
Ronaldo donates money to charity too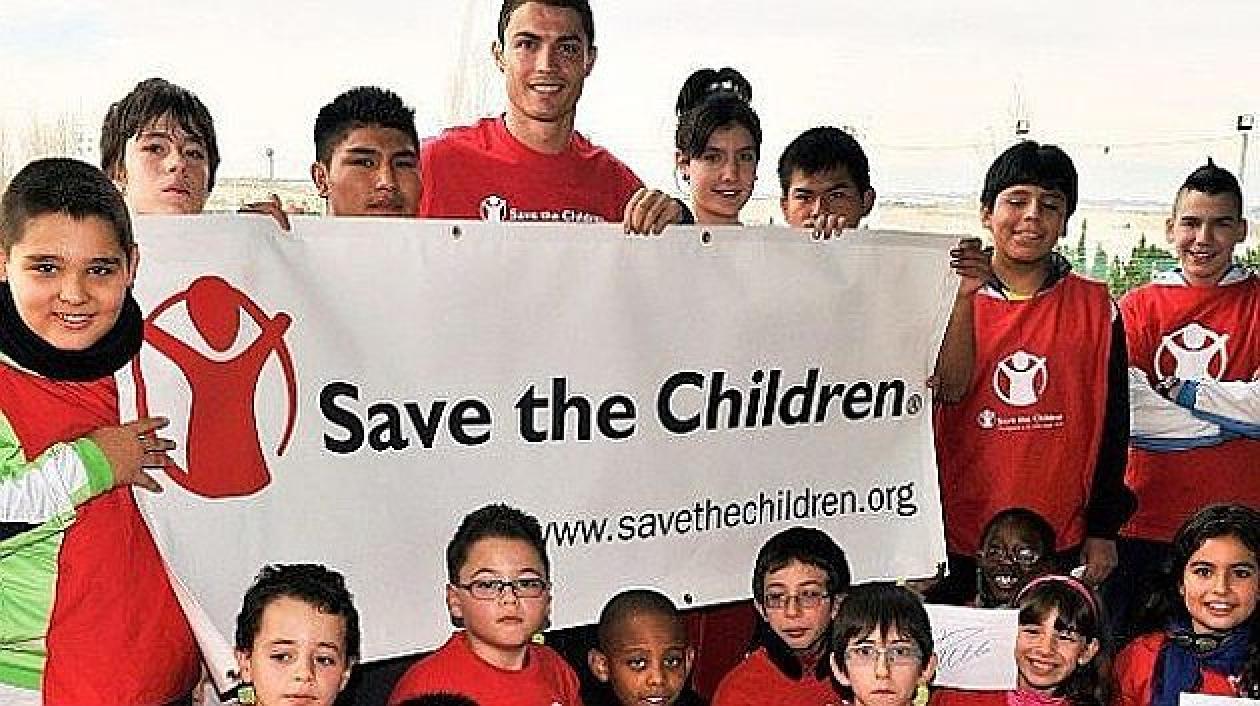 Ronaldo is an ambassador for major charities like Unicef and World Vision. He also regularly donates to the Red Cross, Save the Children and the Make-A-Wish foundation.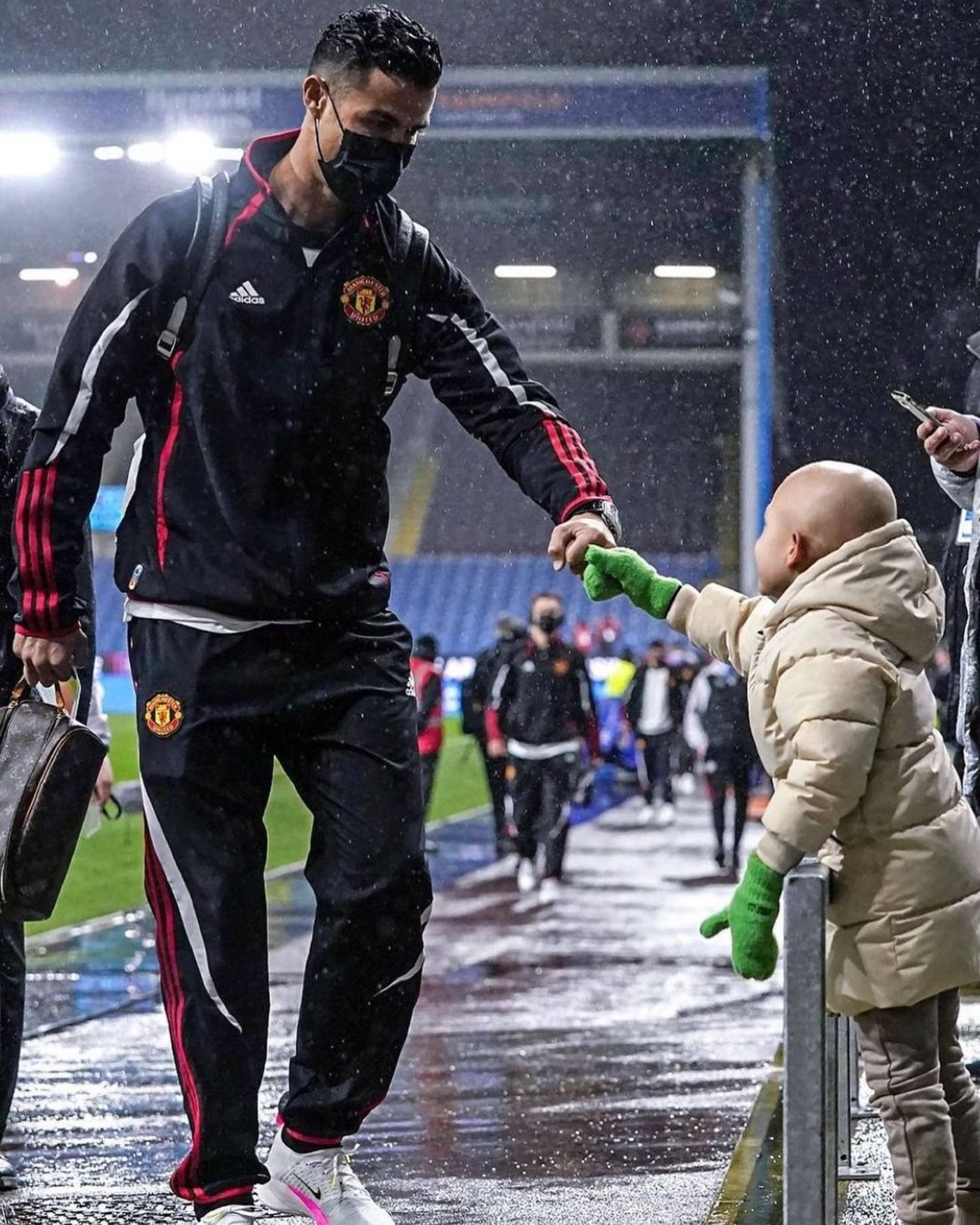 An entrepreneur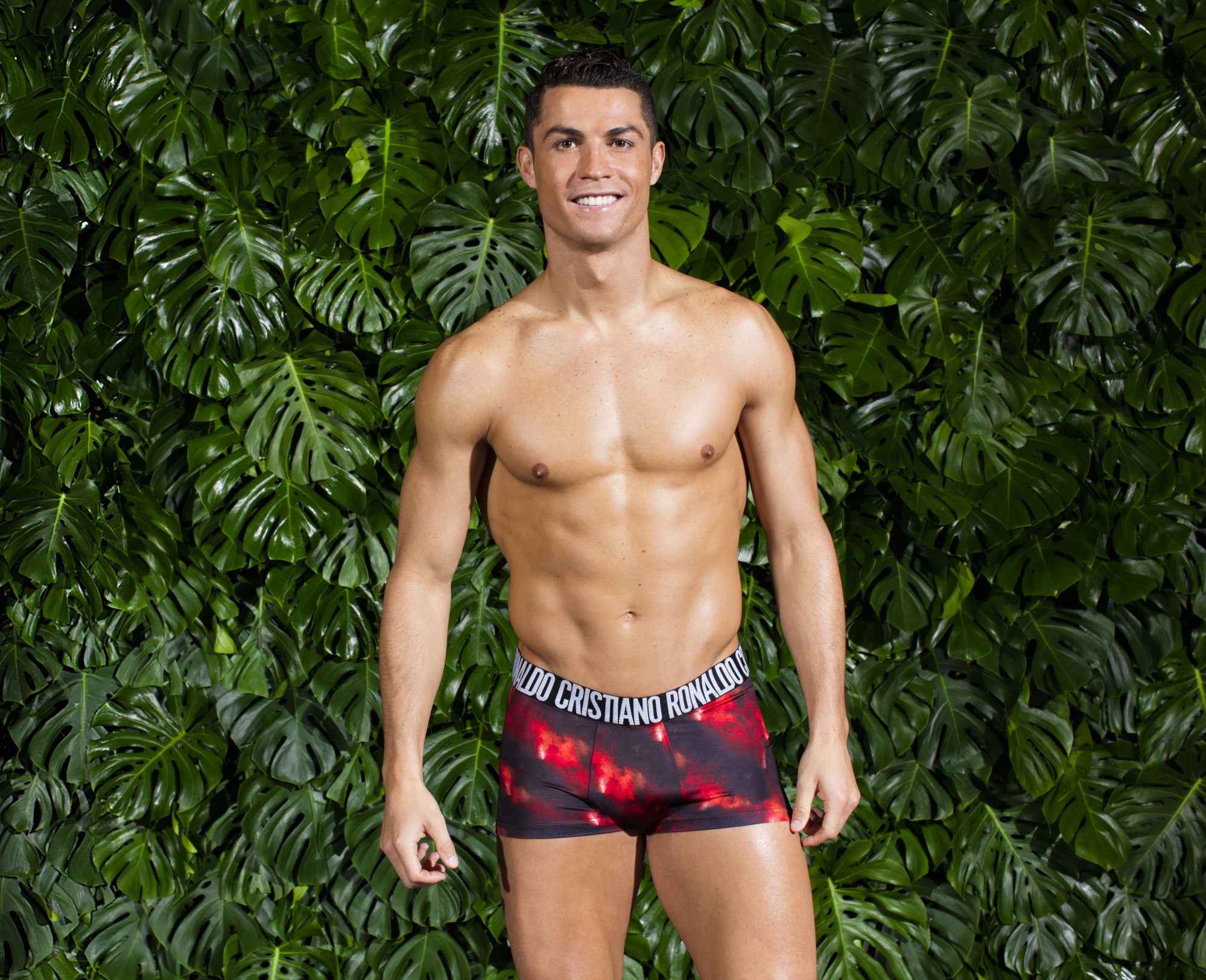 Ronaldo's fashion brand – CR7 – carries everything from shoes and cleats, to denim, underwear and even fragrances. According to Xinhua, the brand is worth an eye-watering US$63 million.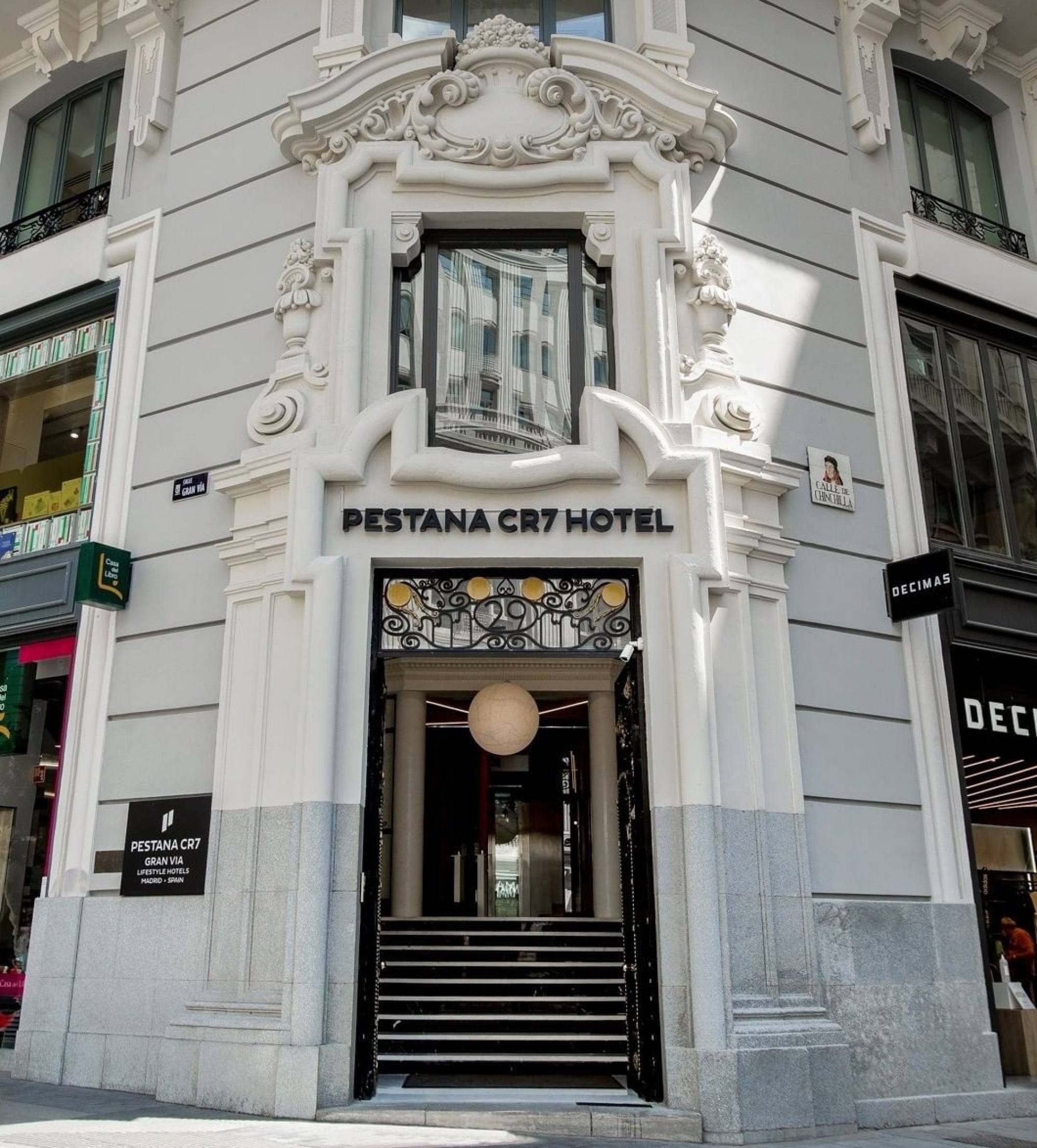 The business mogul also owns a chain of lifestyle hotels which are part of the Pestana Hotel Group. The chain has hotels in New York City, Lisbon, Paris, Marrakech and Madrid, though its marquee establishment is a four-star hotel in Funchal, capital of Madeira, the island where Ronaldo was born.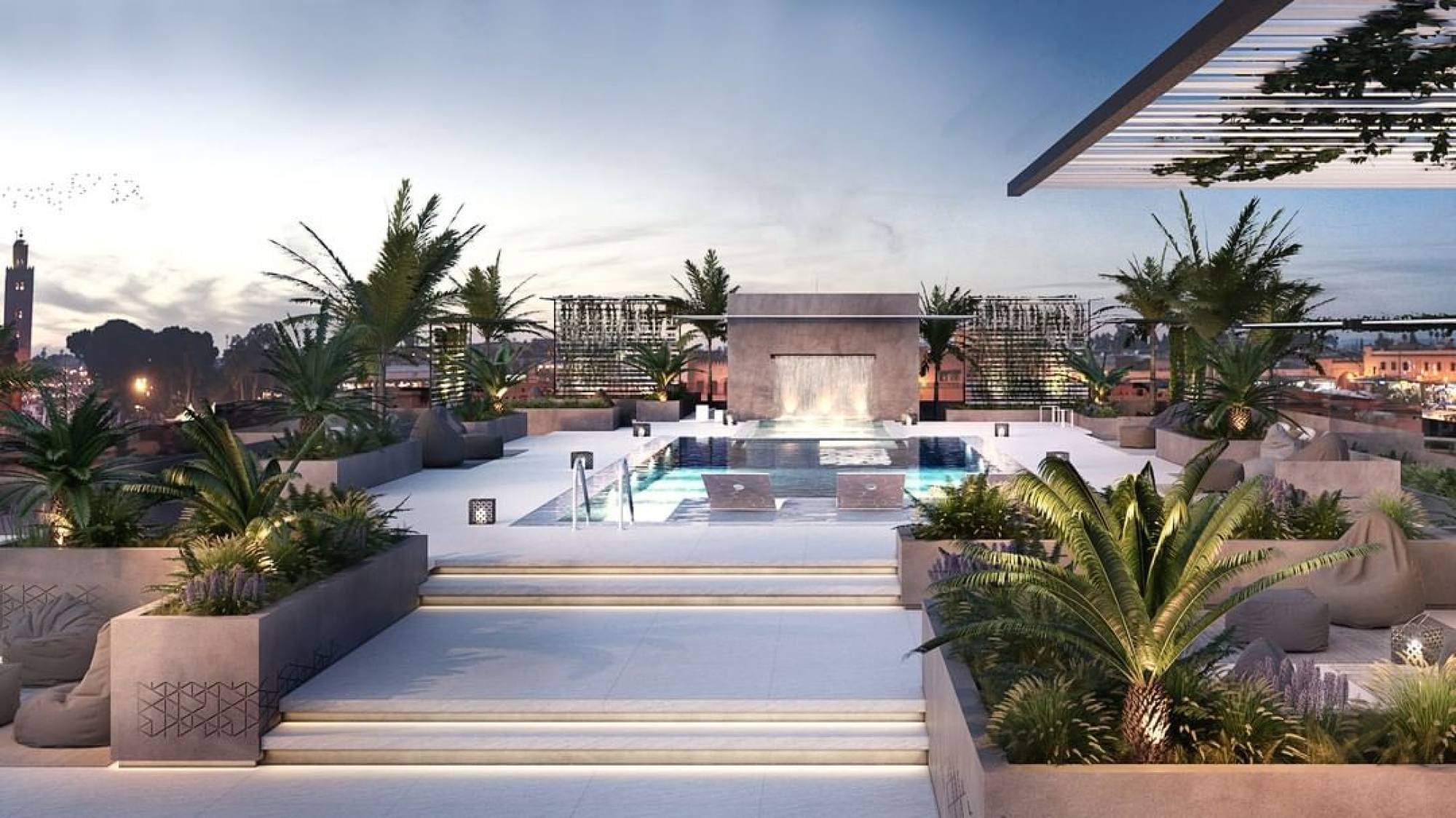 The hotel in Funchal – which is themed around the athlete himself – boasts spa facilities and stunning views of the harbour, as well as being attached to Ronaldo's own museum.
Some of his purchases are a little odd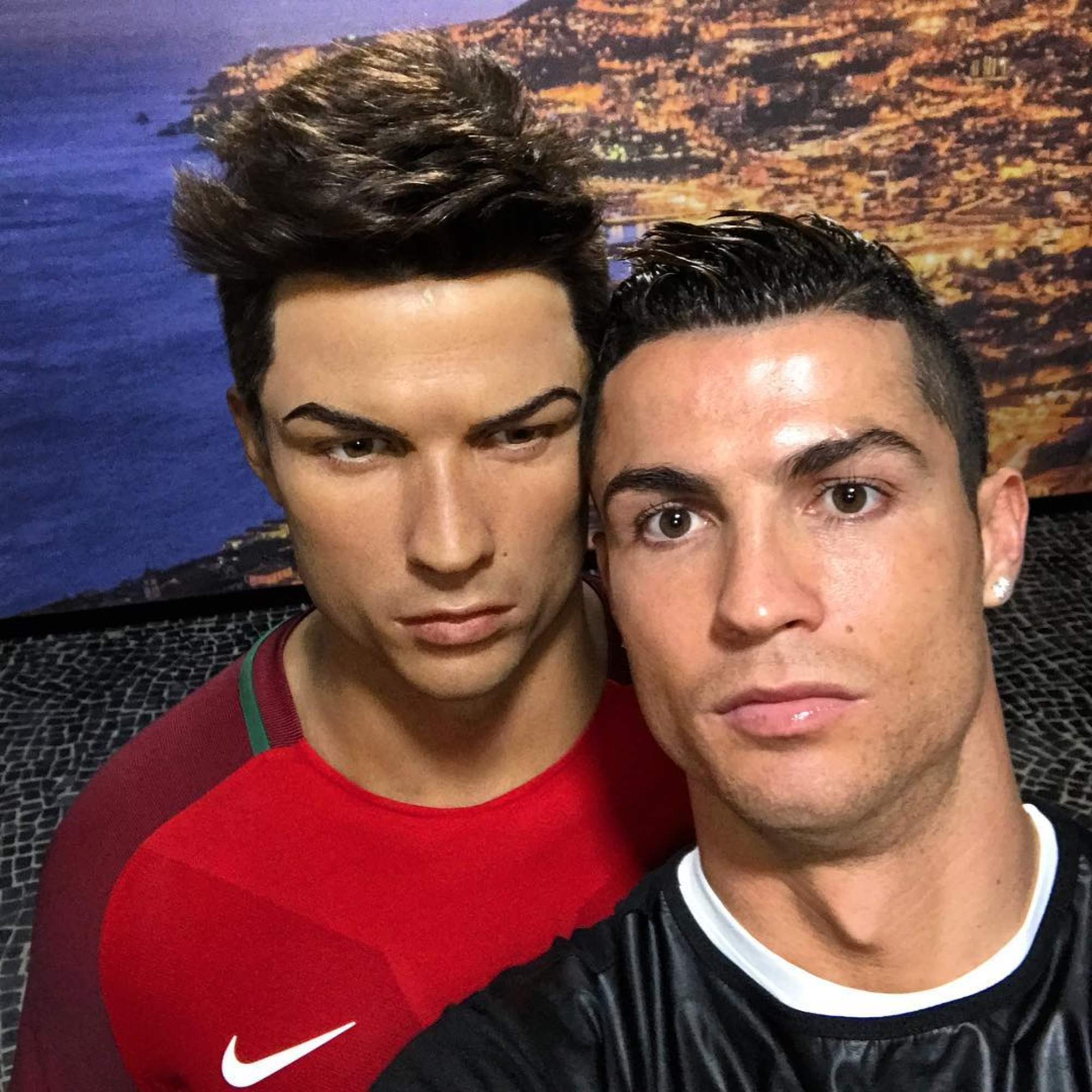 In 2015, the United forward paid nearly US$30,000 to have a wax statue of himself made, one similar to that in Madrid's Museum of Wax, that he could keep at home.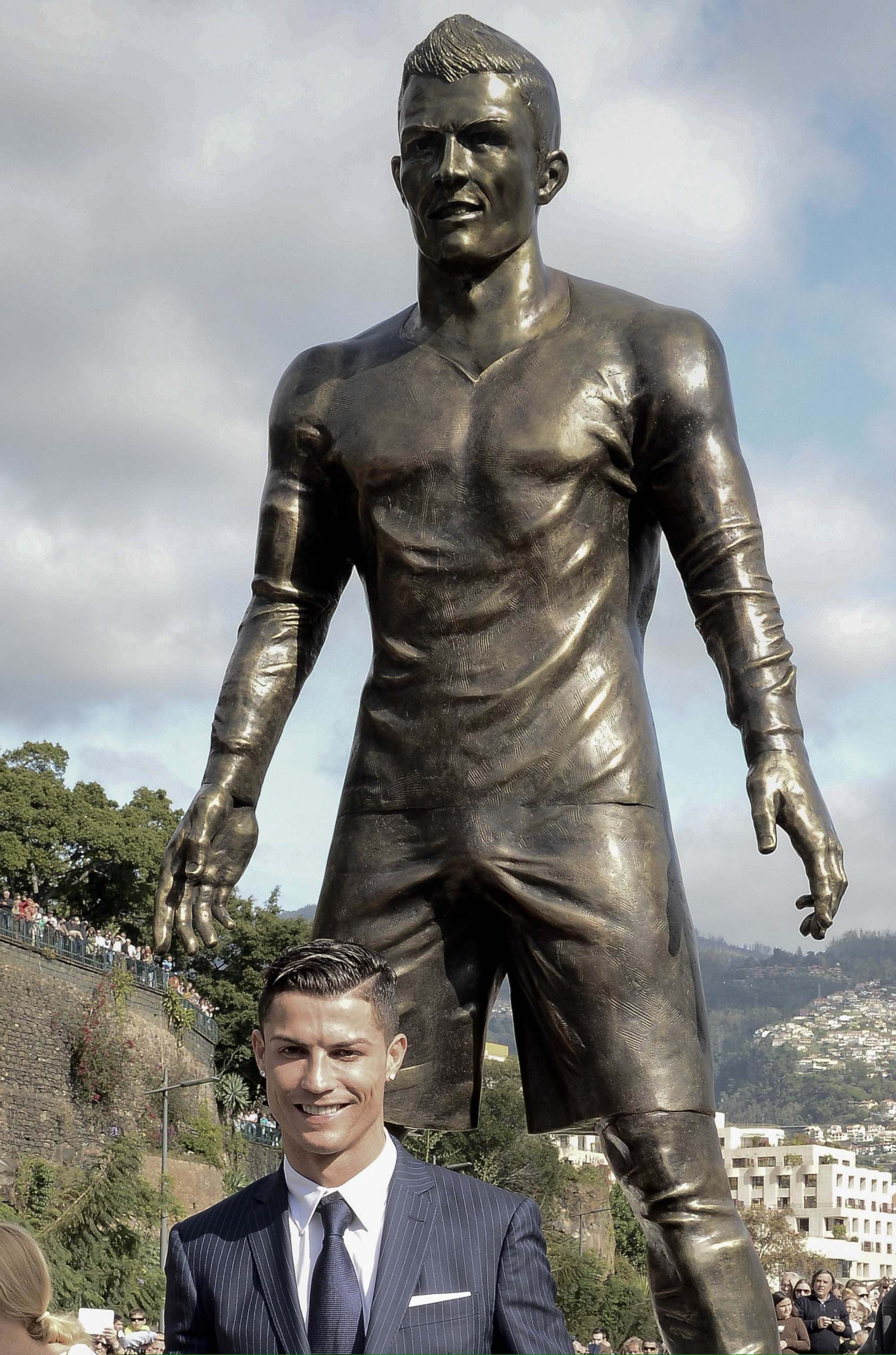 Even stranger, he has reportedly paid for a hair stylist to attend to the museum version to be sure the statue's hairstyle is current. "Cristiano told us to be sure his figure was perfect," the museum's communications director told a local news outlet in 2015.
He spends most of his time and money on family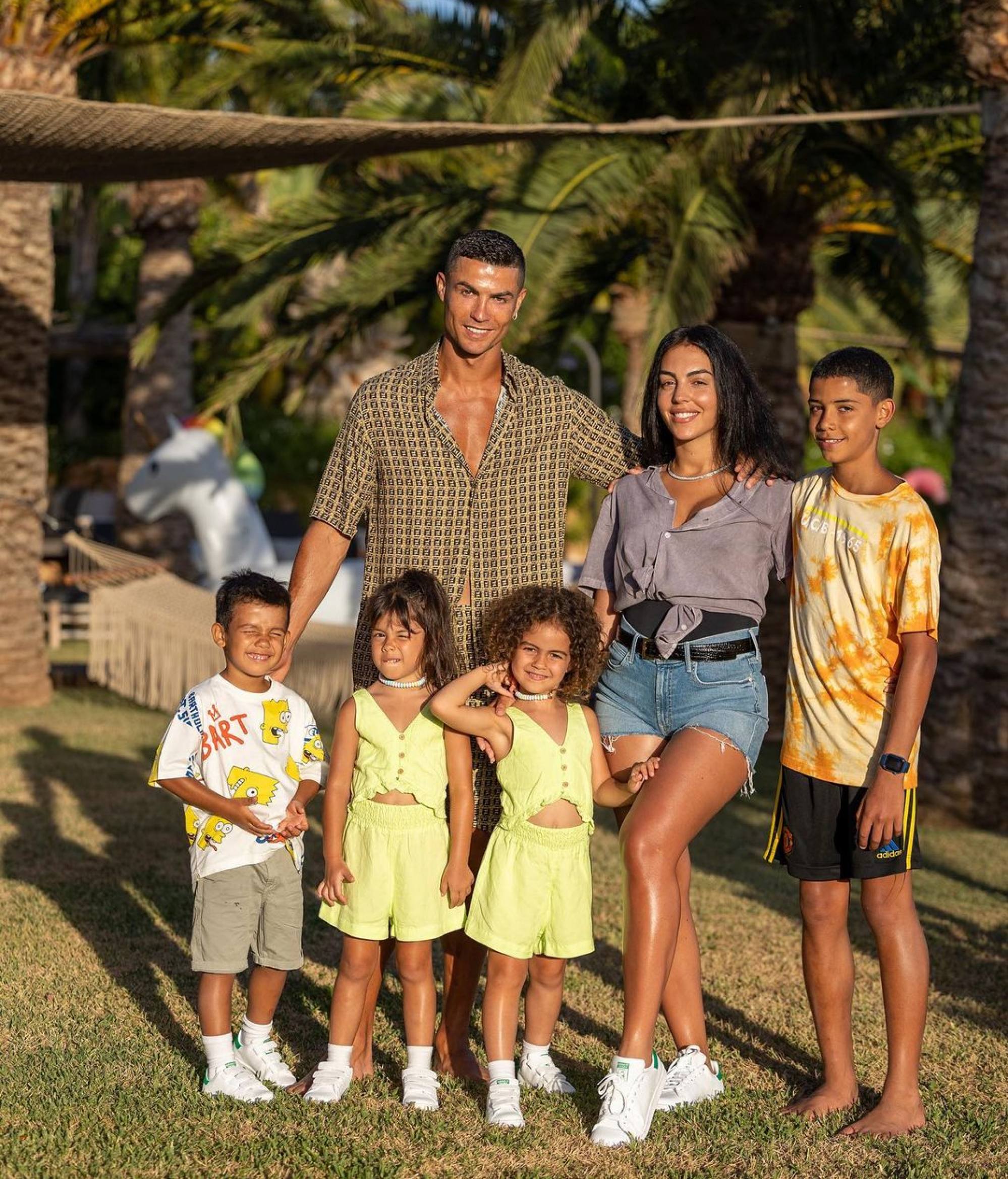 Ronaldo has five children, two of whom he has had with Rodriguez. His eldest son, Cristiano Ronaldo Jnr, was born in 2010; the identity of his mother is still publicly unknown. In 2017, Ronaldo then announced he had become a father for a second time – to twins, Eva Maria and Mateo, via a surrogate mother.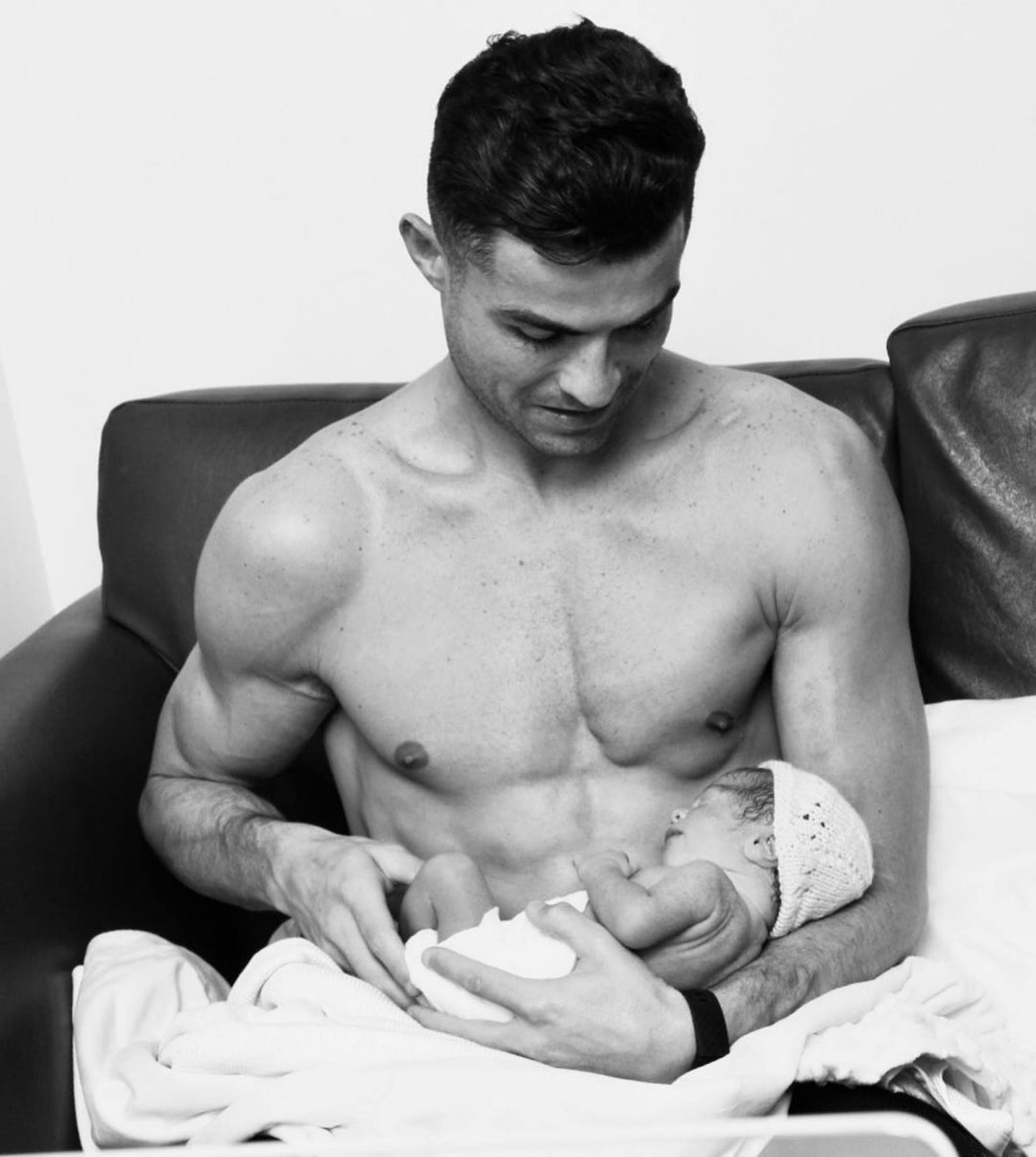 He and Rodriguez had their first child, Alana Martina Dos Santos, together later that same year. In 2021, the couple announced that they were expecting twins. Sadly one of the twins, a baby boy, died during childbirth in April 2022. The other, a baby girl, survived.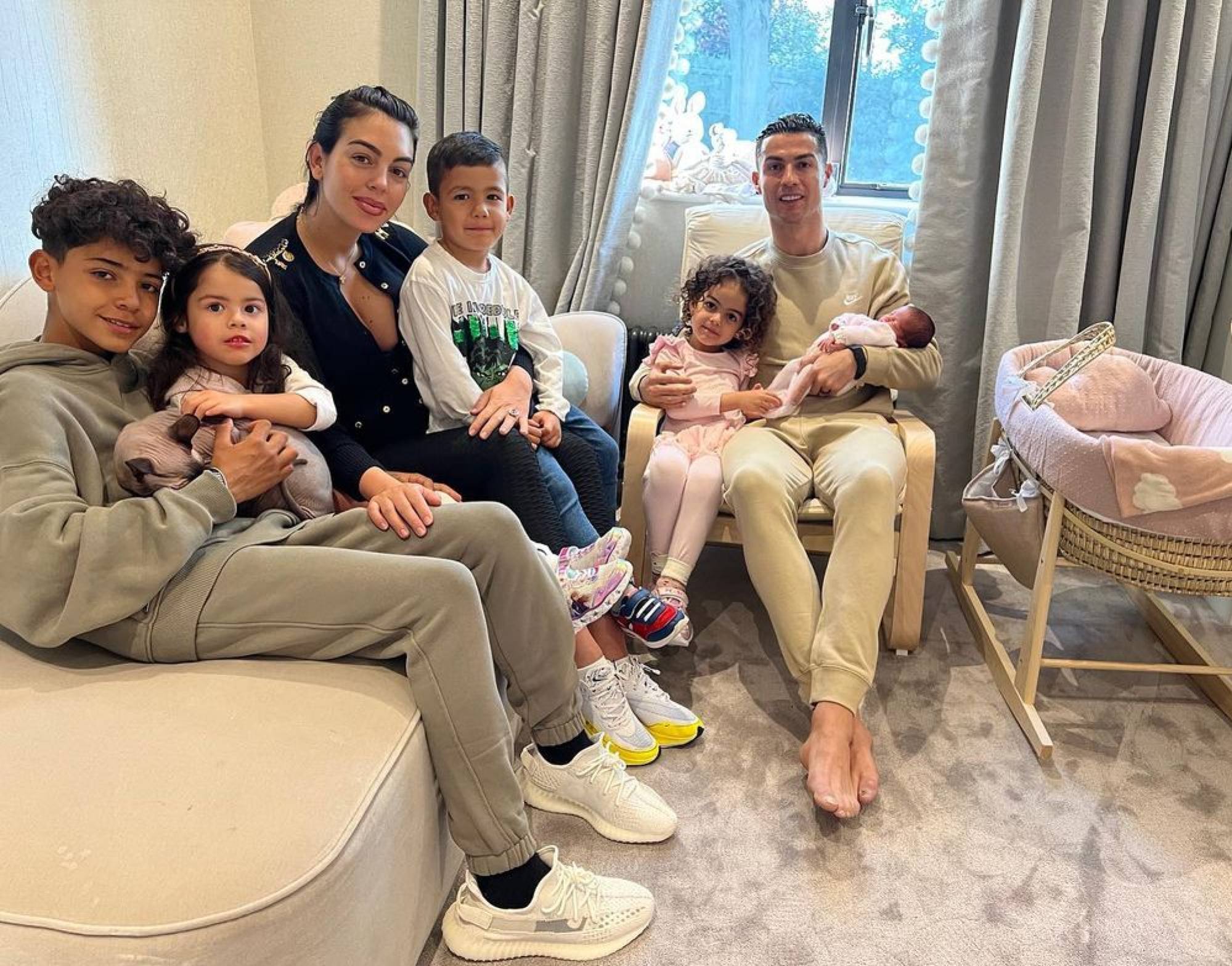 Soon after the death of his son, Ronaldo told the press that his family is the most important part of his life. "I have millions and billions, but the most important thing is family," he said.
This article originally appeared on
Insider

He earns from deals with Herbalife and Tag Heuer, and owns Rolls-Royce and McLaren cars, plus luxury property in Portugal and Spain – and calls UFC's Conor McGregor his neighbour
He spends big on GF Georgina Rodríguez – we're talking a Louis Vuitton jewellery box and a Cartier engagement ring – as well as buying bling like a Franck Muller watch for himself