Will Evan Rachel Wood suffer the same fate as Amber Heard? Johnny's bestie Marilyn Manson is suing his ex for defamation and fans are showing support on Instagram, TikTok and YouTube – just like with Depp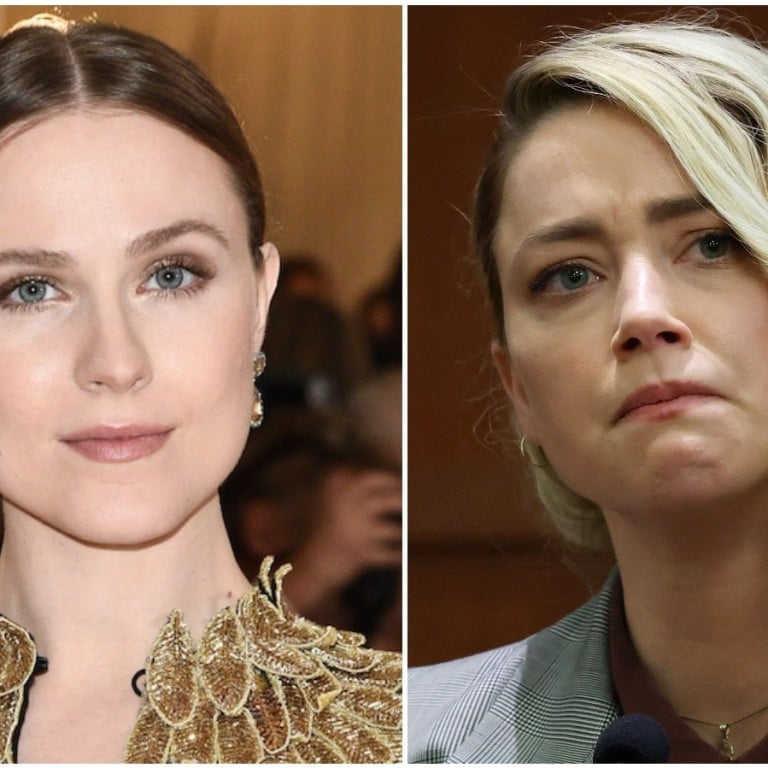 Marilyn Manson sued his ex-girlfriend Evan Rachel Wood earlier this year, after she accused him of rape and abuse. In the lead-up to the trial, Manson fans are using some of the same tactics used against Amber Heard during her trial against ex-husband Johnny Depp. Across YouTube and TikTok, content discrediting Wood is already gaining traction.
The lawsuit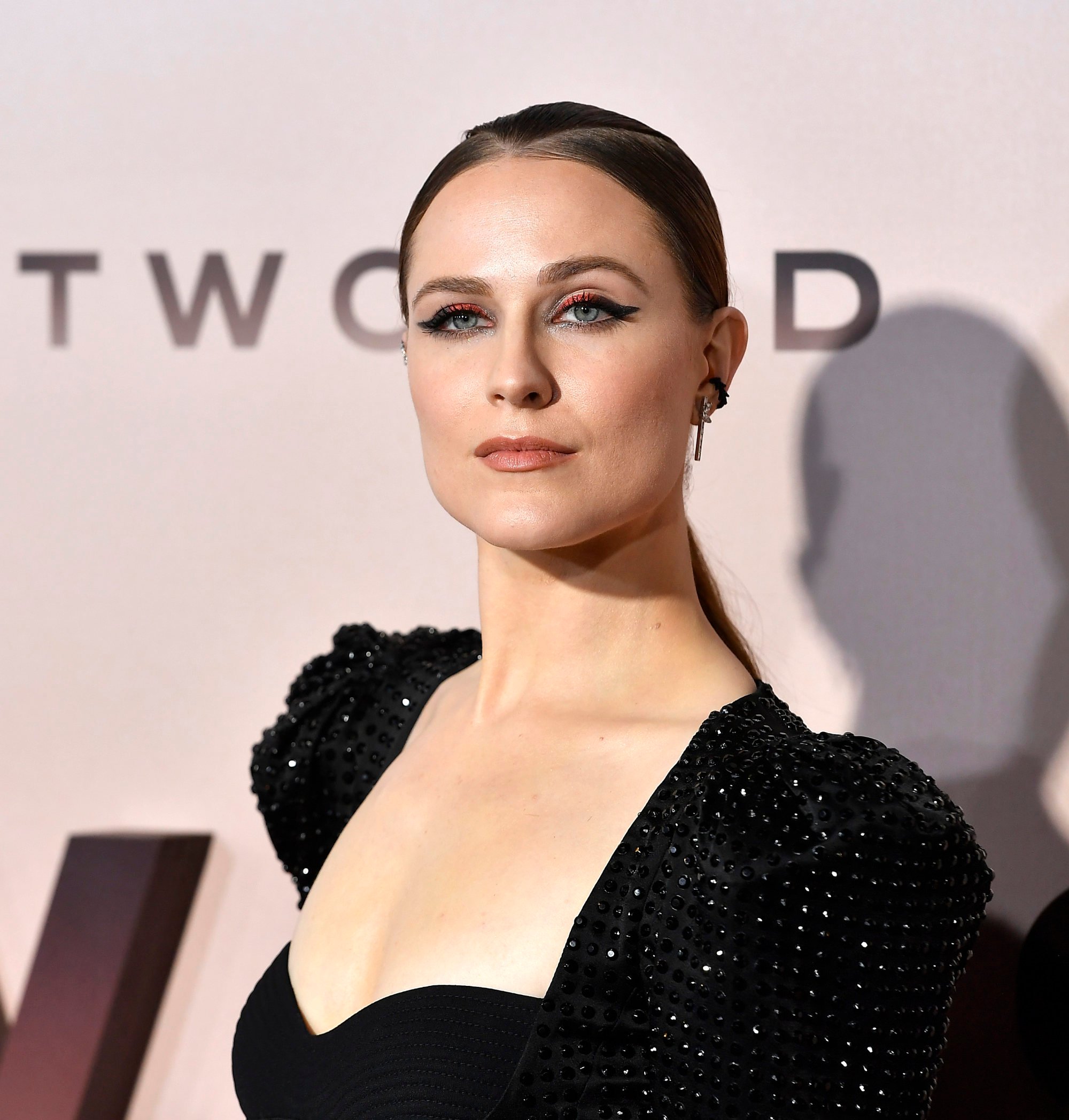 In February 2021, actress Evan Rachel Wood released an explosive statement in which she accused her ex-boyfriend, singer Marilyn Manson (real name Brian Warner), of grooming and abusing her during the course of their relationship. Manson denied the claims in an Instagram statement saying his intimate relationships have "always been entirely consensual".
The pair met in 2005 when Wood was 19 and Manson was 36. They confirmed they were dating in 2007 and had a tumultuous, on-and-off relationship until 2010, when they broke up following an engagement.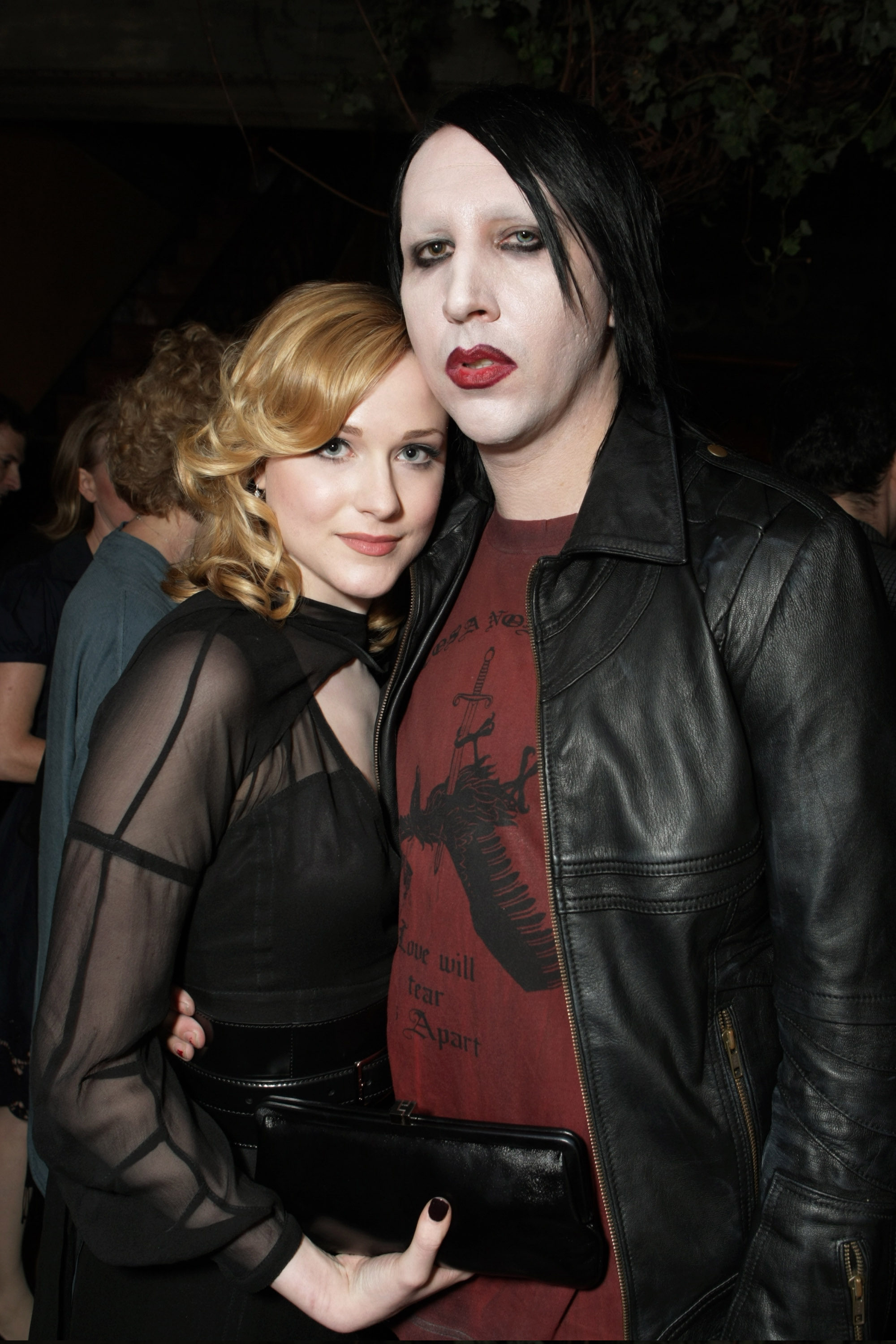 In the subsequent years, Wood spoke publicly about being sexually assaulted and abused, but did not name a perpetrator. Following her statement accusing Manson last year, the singer was dropped by his record label and cut from two acting projects, Deadline reported.
Now, Manson is suing Wood for defamation, following the lead of his close friend Johnny Depp, who filed a similar suit against his ex-wife and accuser Amber Heard. Depp's defamation case against Heard
dominated the cultural conversation
earlier this year.
How is it similar to the Johnny Depp-Amber Heard case?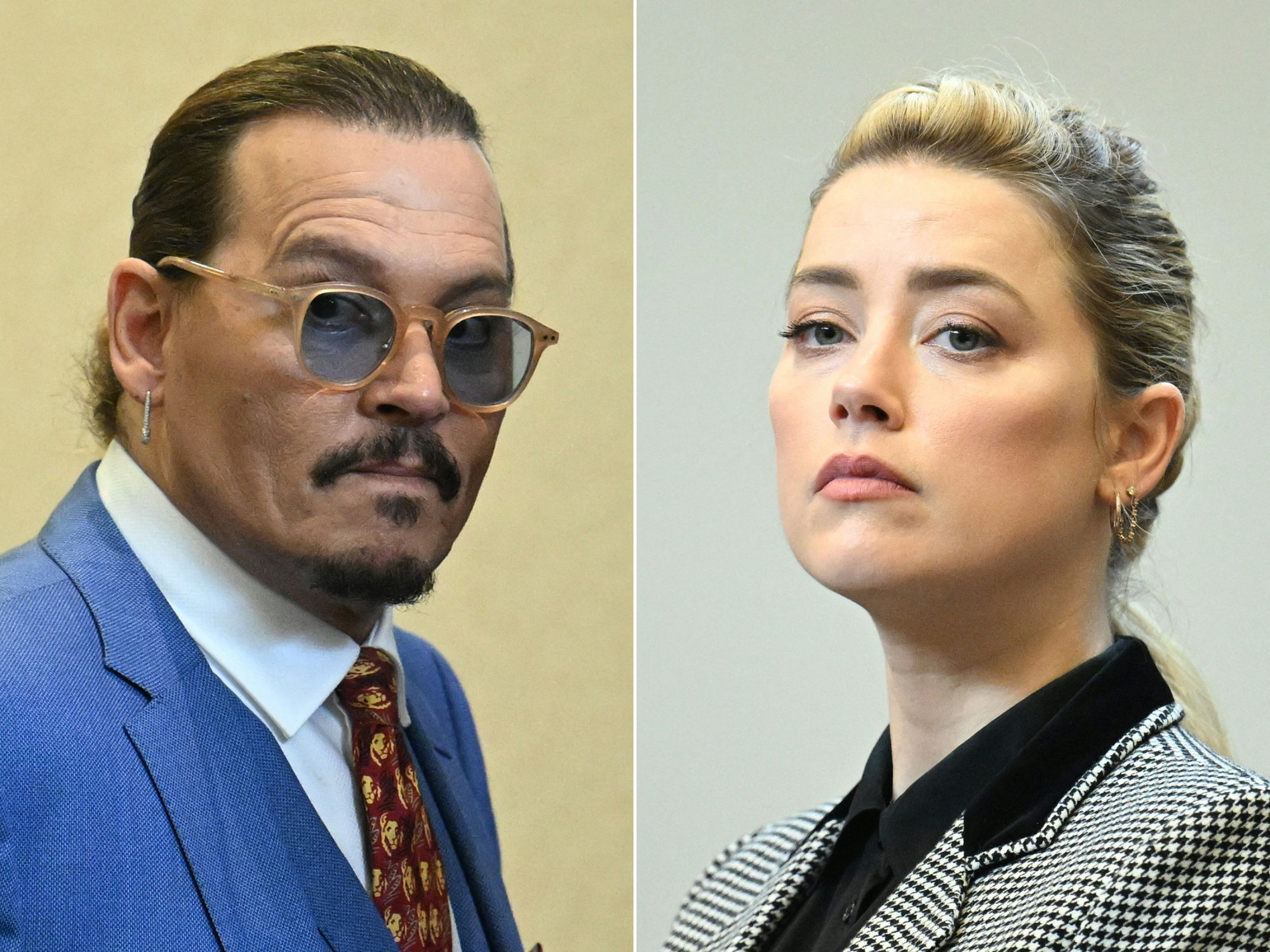 Manson is likely hoping he sees the same treatment as Depp, who was largely perceived as the winning party thanks in part to how his fans mobilised on social media and pushed the narrative that Heard lied about the accusations.
Depp's supporters
on social media – bolstered by TikTok and Instagram algorithms – drowned out those who backed Heard.
After the trial concluded, it was revealed that Depp was awarded US$15 million in damages compared to US$2 million for Heard – and public perception shifted slightly. In the months since, many have come to believe that
the treatment of Heard on social media
and in mainstream media was toxic and potentially damaging to people who speak out about abuse experienced at the hands of powerful men.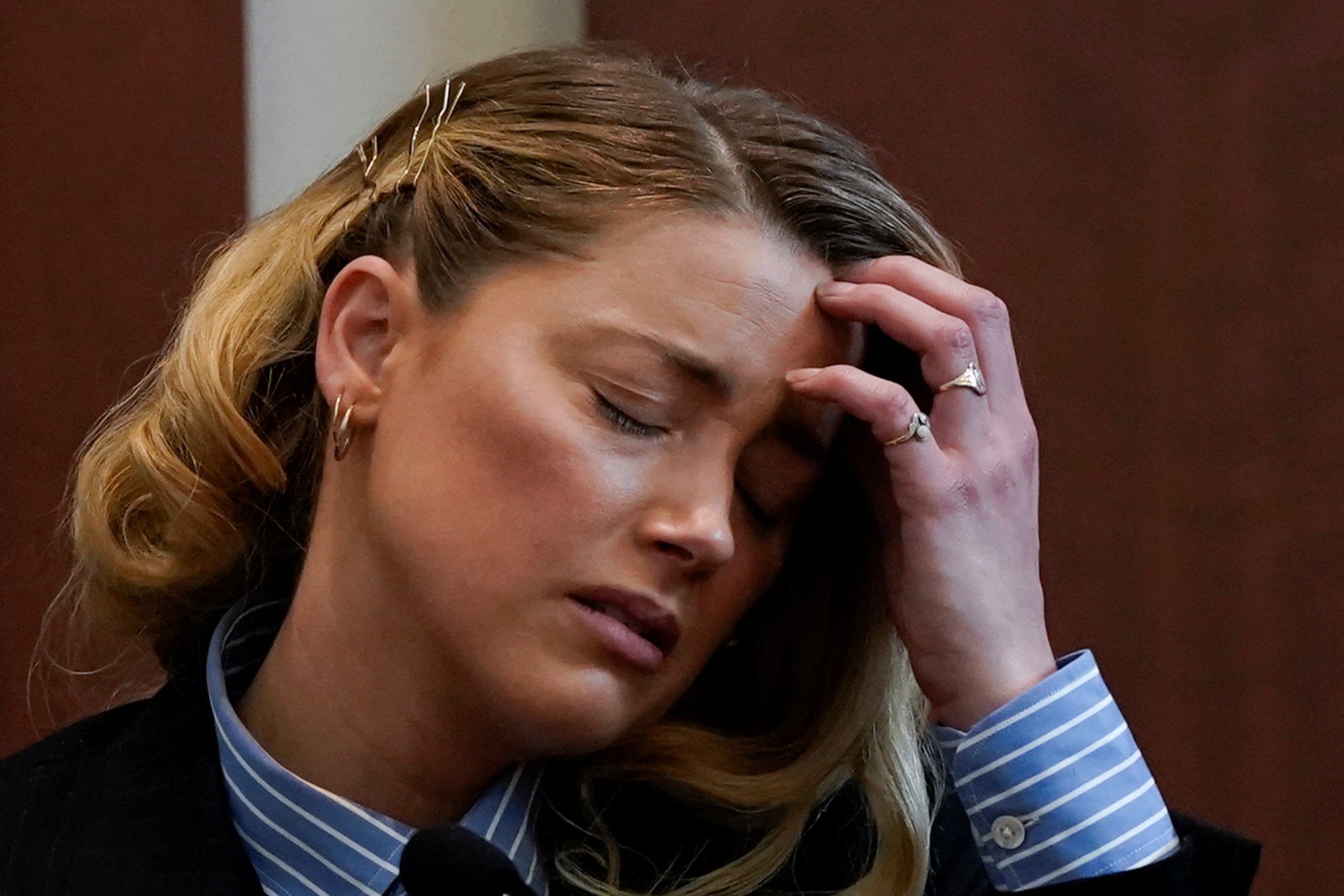 The pro-Depp contingent has remained vocal about their support for the actor; they continue to argue he was the true victim of abuse in the relationship. And now that the Depp-Heard trial is over, they've begun using some of the same tactics that successfully discredited Amber Heard to do the same to Wood.
Friendships and drama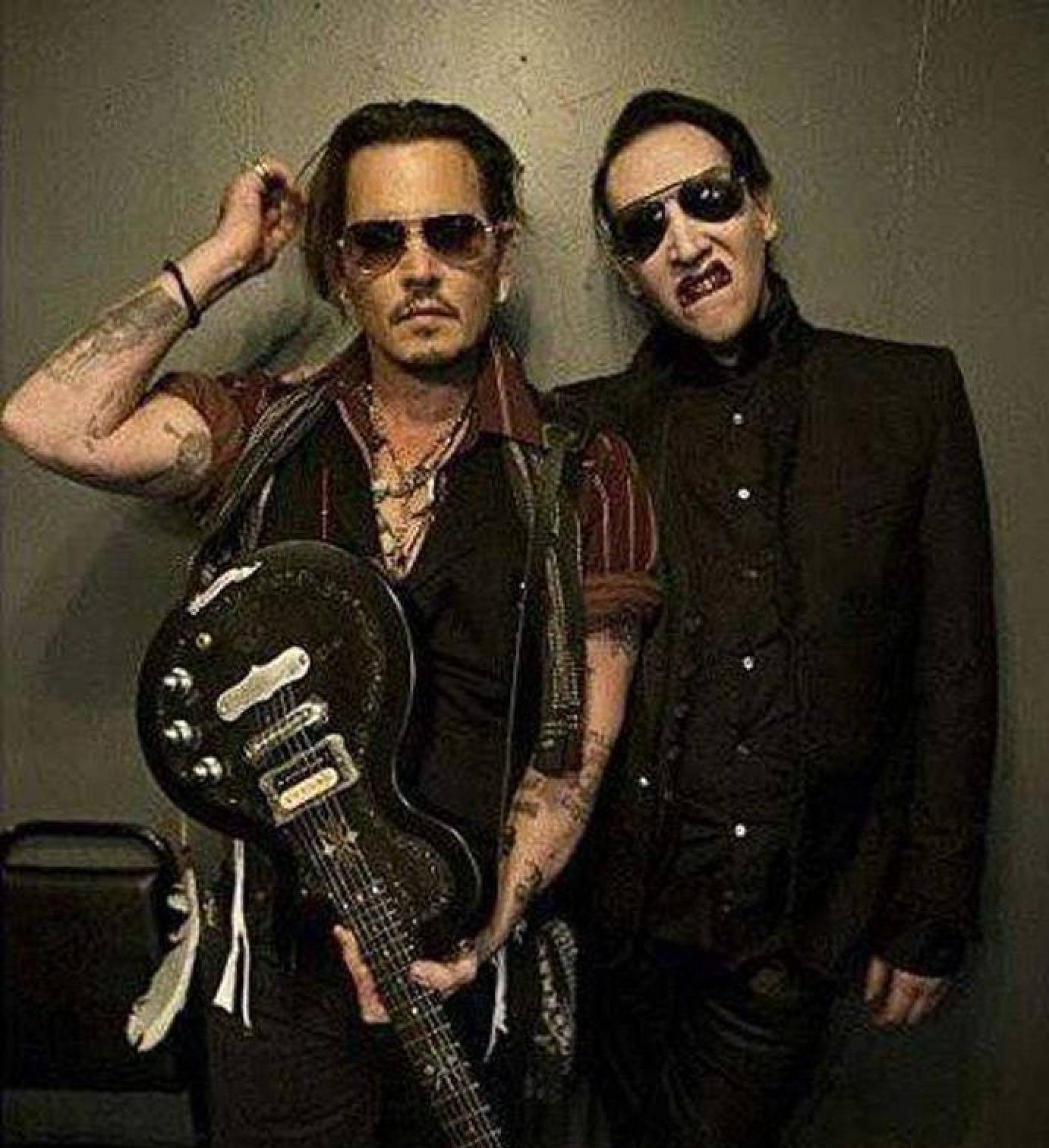 During Depp's trial, rumours that his close friend Manson would be
testifying on his behalf began to swirl
. While Manson never took the stand, he was brought up during both Depp and Heard's testimonies.
Around the same time, a photo of Heard with Wood surfaced, suggesting the two women were friends.
On July 20, according to various screenshots shared on Twitter and TikTok, Wood posted an Instagram Story responding to a resurfaced image of the two women together.
"Oh look, a photo from 2015 that keeps circulating trying to 'prove' something," the purported post read. "This photo was taken at an event honouring my stylist, who also styled JD. I arrived alone and was seated at this table."
"With certain logic, everyone who was seen in a photo with Weinstein would have to be a rapist," she continued.
This led to backlash against Wood. Heard supporters suggested she was equating Heard to Weinstein, who was convicted of rape in February 2020.
Nevertheless, the image helped solidify the idea of a link between the two women in the public consciousness.
Marilyn Manson vs Evan Rachel Wood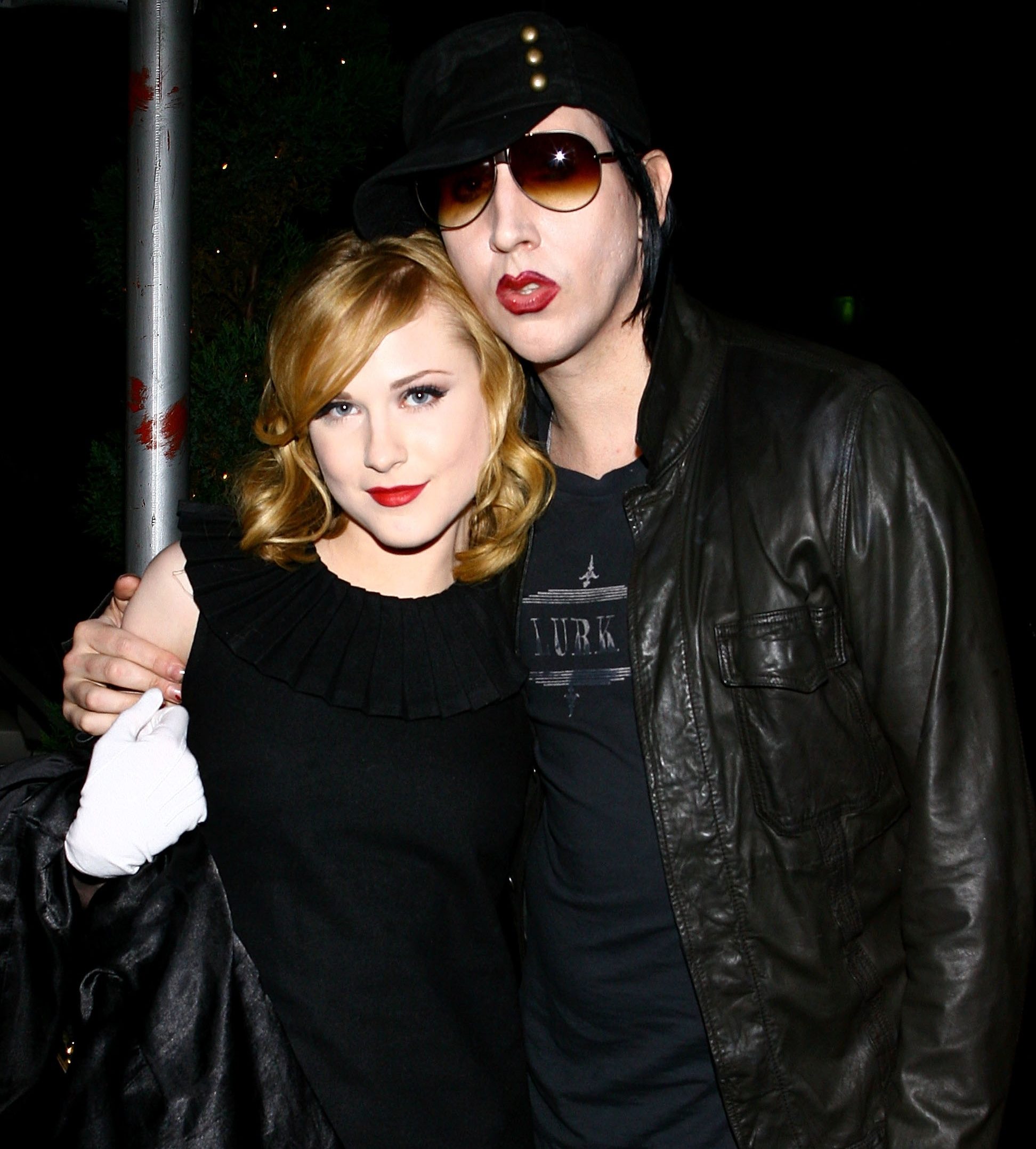 TikTok was one of the first online spaces co-opted by Depp fans. They declared him the trial winner before Heard even took the stand. The anti-Heard narrative on TikTok may have won partly because Depp's fans got there first and flooded the algorithm.
However, TikTok content about Wood's accusations against Manson has not reached anywhere near the saturation that Depp vs Heard content did during the trial, but it seems it may be on a similar path.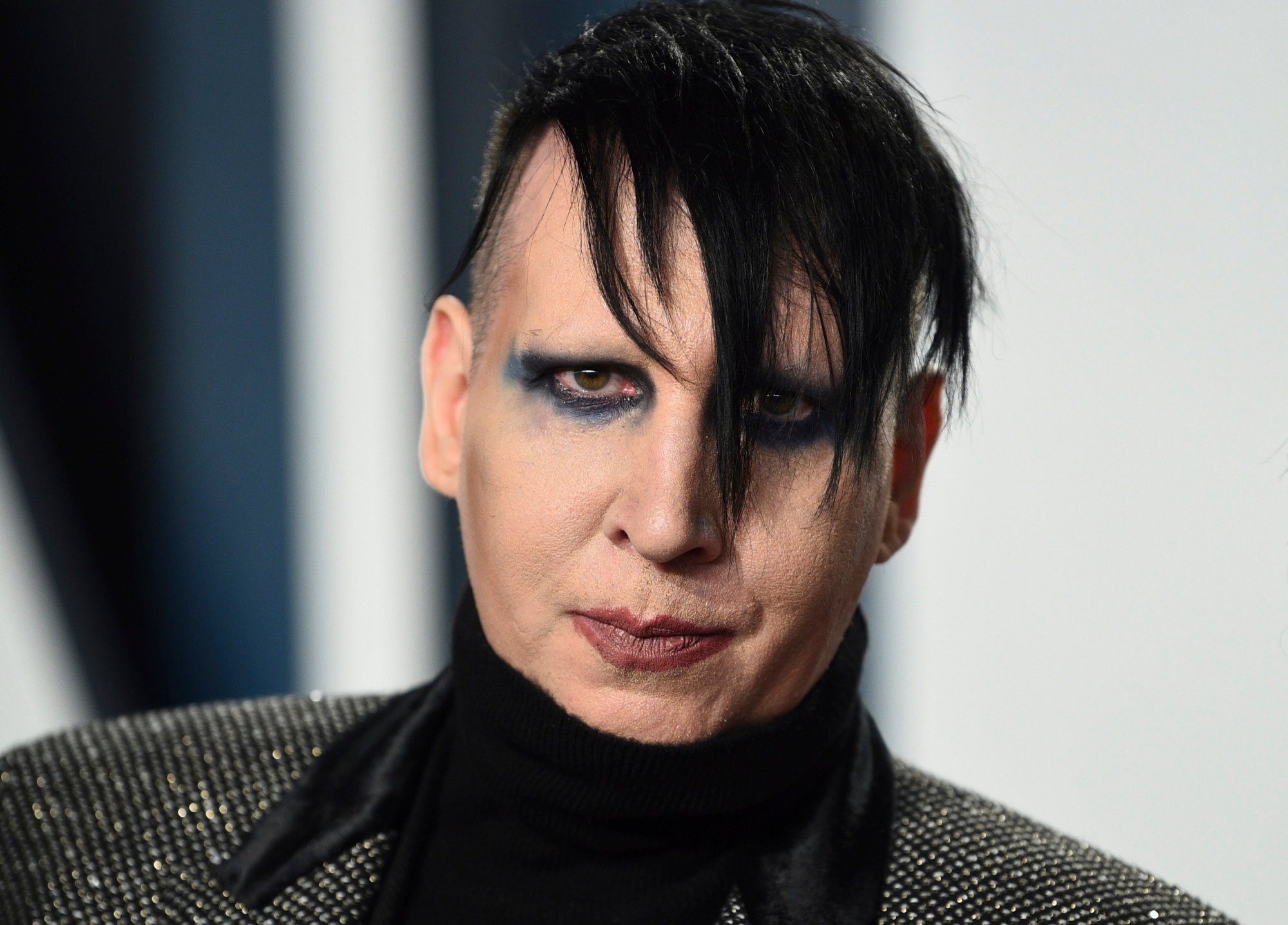 Short videos sharing condensed – and therefore inevitably distorted – explanations of the accusations against Manson are receiving hundreds of thousands
,
or even millions, of views.
It seems the platform's algorithm may already have been tampered with, too. The hashtag #justiceformarilynmanson has received 1.5 million views, and #istandwithmarilynmanson 3.3 million views.
Meanwhile, #istandwithevanrachelwood has 342,000 views, and just three videos have been uploaded to the platform using the hashtag #justiceforevanrachelwood; they have a combined total of 2,240 views.
"Internet journalists" are covering the case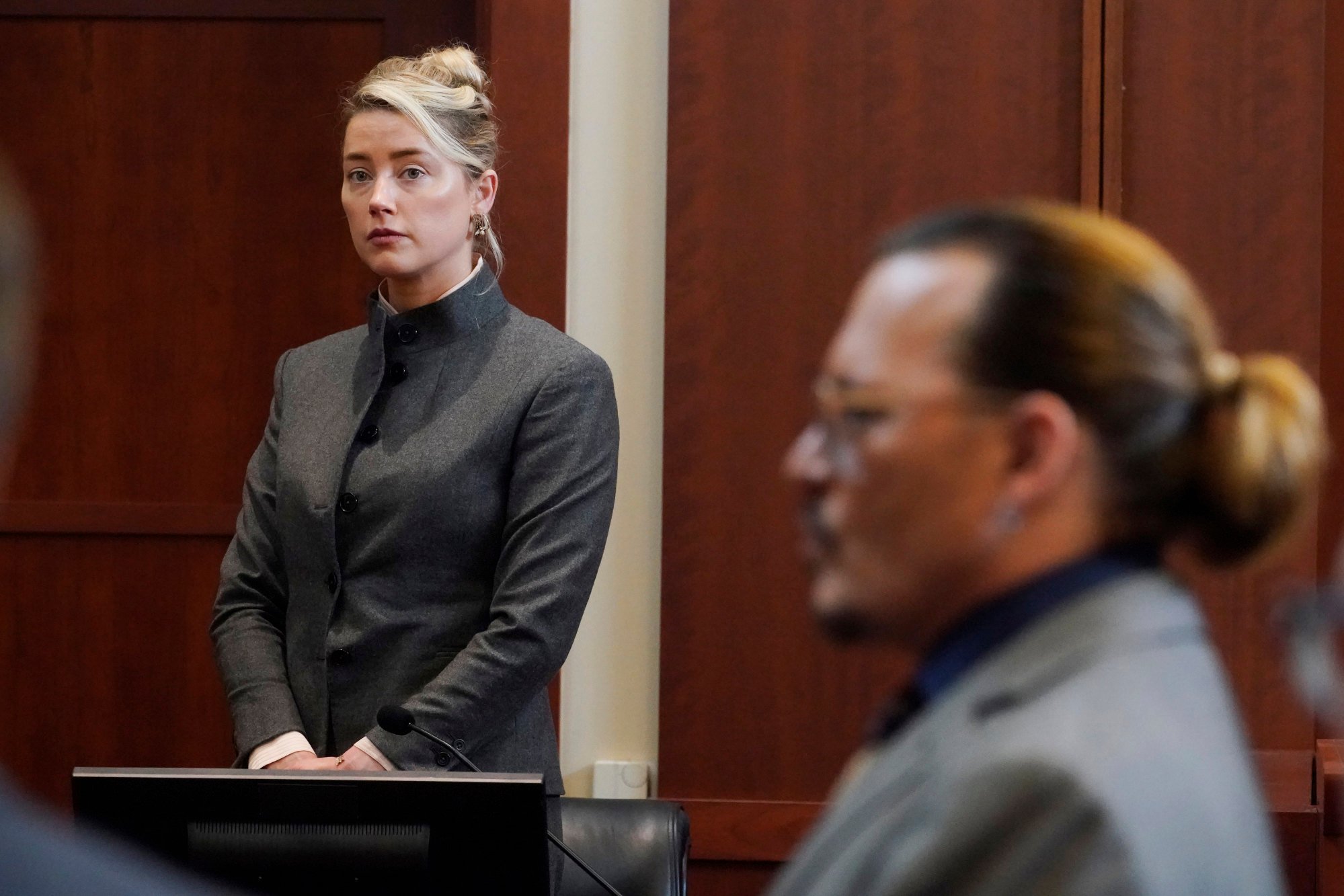 For YouTubers, tapping into a conversation dominating the zeitgeist can be hugely profitable. Legal commentators made tens of thousands of dollars by reacting in real-time to live-streams of the Depp vs Heard trial on YouTube.
A number of social media creators with no background in law or journalism spotted the opportunity and followed suit, seeing a massive spike in their audience when they began to discuss the trial,
often with a pro-Depp stance
.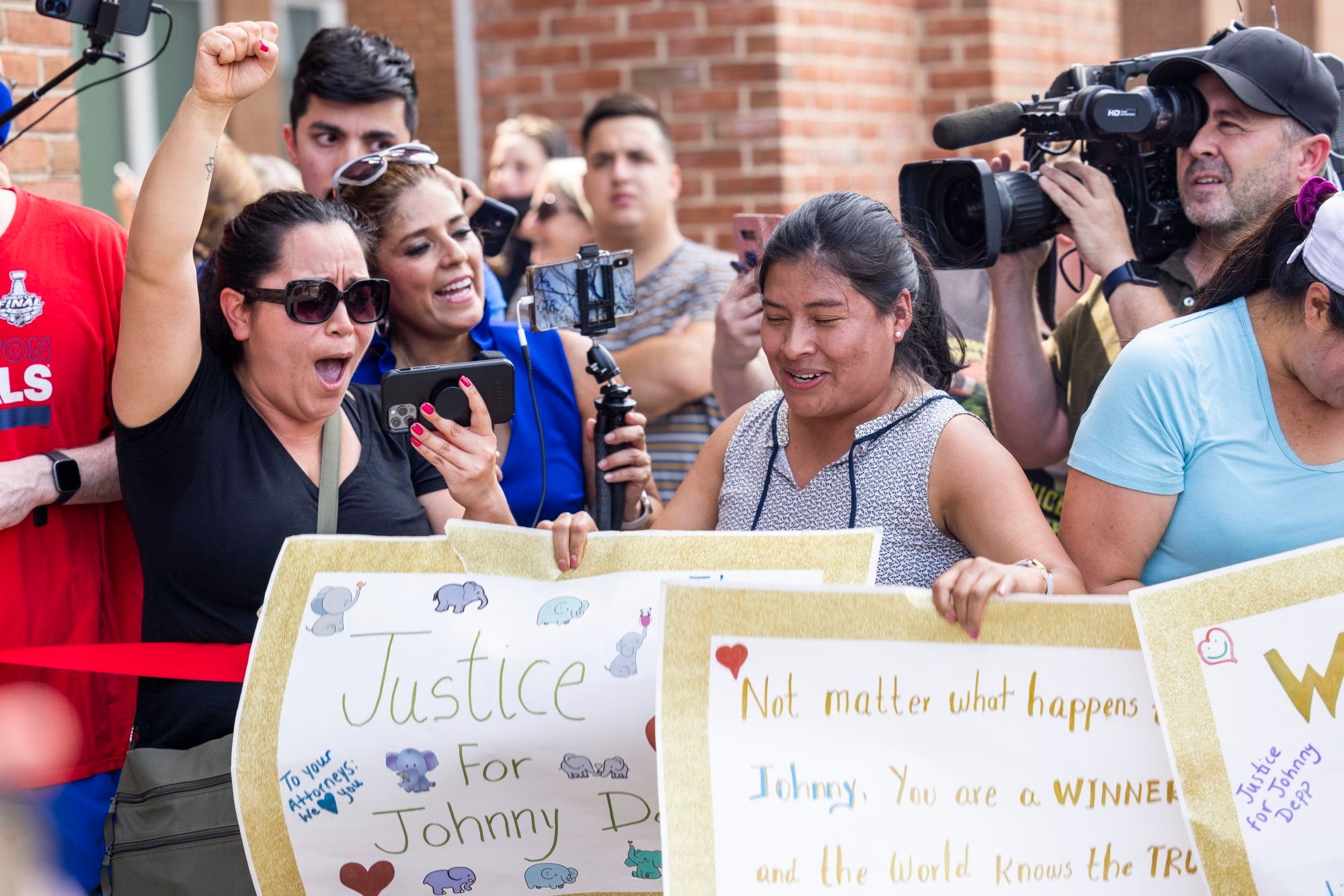 As reported in The Washington Post, content produced by social media influencers skewed heavily pro-Depp, and Depp's team took advantage. Lawyer Adam Waldman told the publication that he was in communication with some of the YouTubers, whom he referred to as "internet journalists".
One of the most polarising figures in this space was anonymous YouTuber ThatUmbrellaGuy. According to social analytics tracker SocialBlade, his channel went from typically receiving under 500,000 views per week to between three and six million views over the course of the trial, which he covered from a pro-Depp perspective.
Since the success of his pro-Depp content, ThatUmbrellaGuy has posted several tweets about Wood's accusations, saying there was no evidence of her claims, equating the two cases, amplifying Manson's claims and confirming that he'll be covering the case.
Fellow pro-Depp YouTube channel Colonel Kurtz has already begun to create pro-Manson content. Since the Depp vs Heard verdict was read on June 1, she's uploaded at least nine separate videos about Wood and Manson.
Anti-Wood comments on social media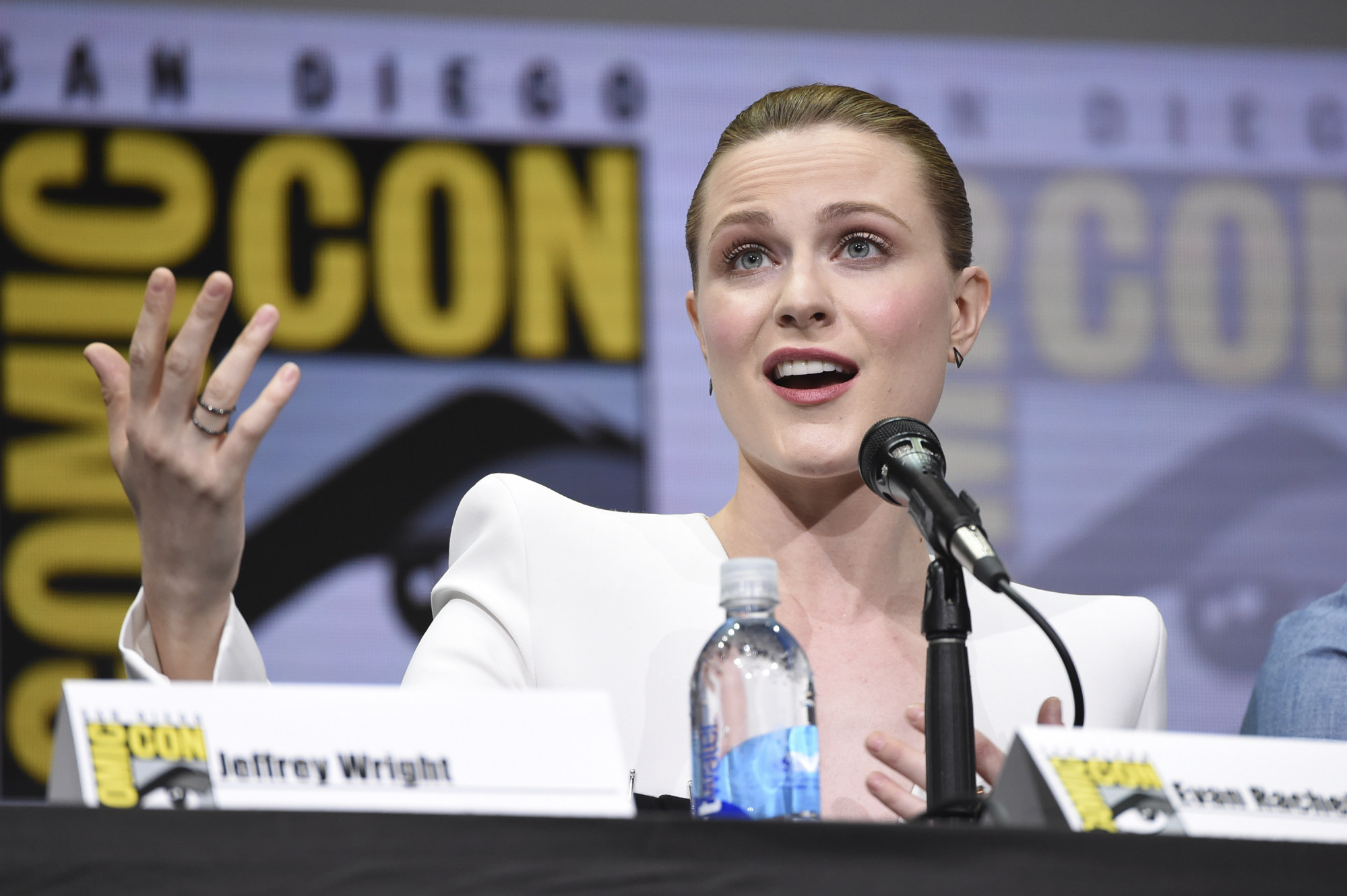 The top two YouTube videos that appear under a search for "Evan Rachel Wood" are clips from interviews she took part in on The View and The Drew Barrymore Show, in which she discusses her accusations against Manson. While some of the most-liked comments are supportive of Wood, they are mostly three to four months old.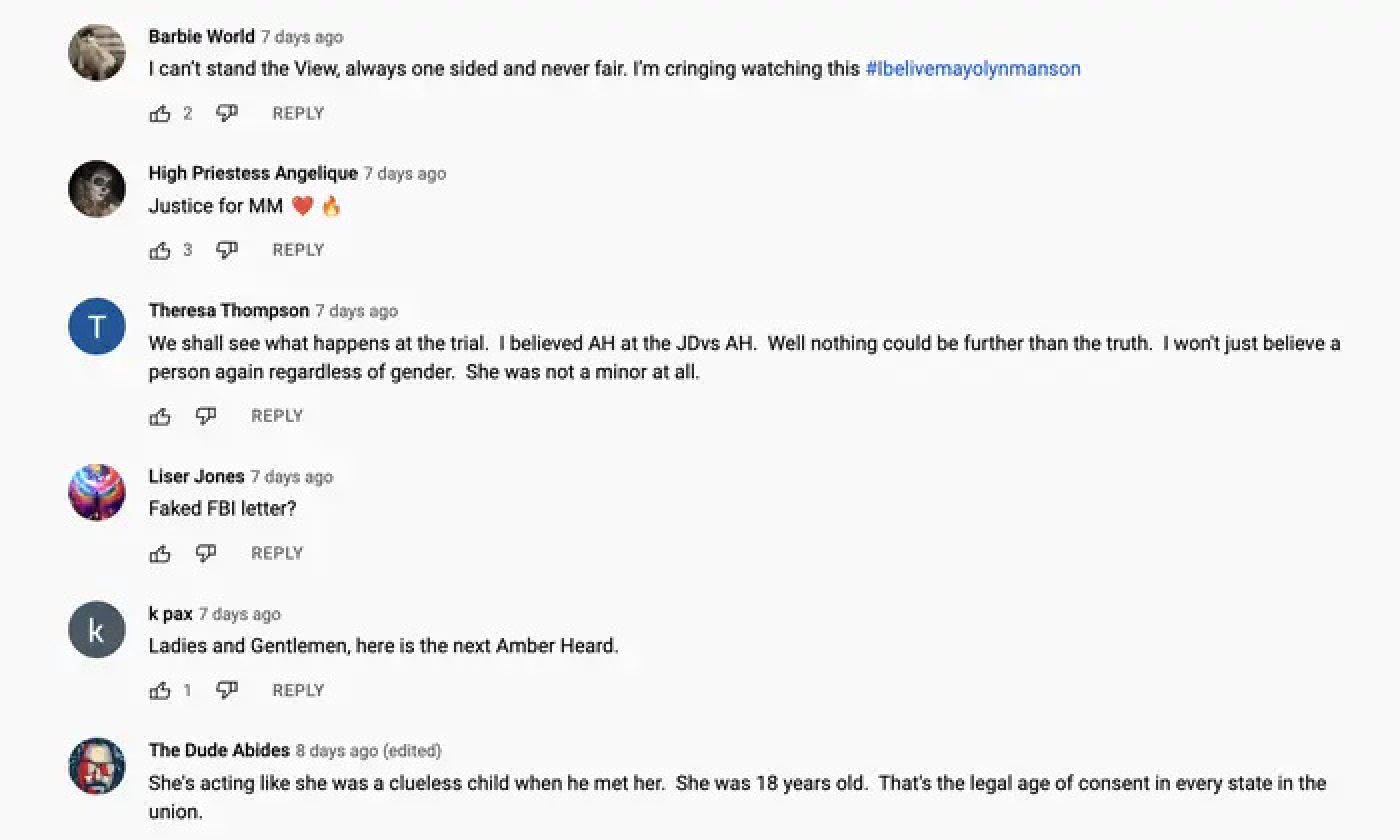 The most recent comments skew negative, calling her a "liar", "spoiled" comparing her to Heard, and discrediting her accusations. Commenters also left critical comments on videos of Wood speaking to ABC News and the YouTube channel for wellness publication Self, both of which appear in her top 10 search results.
Petitions against Wood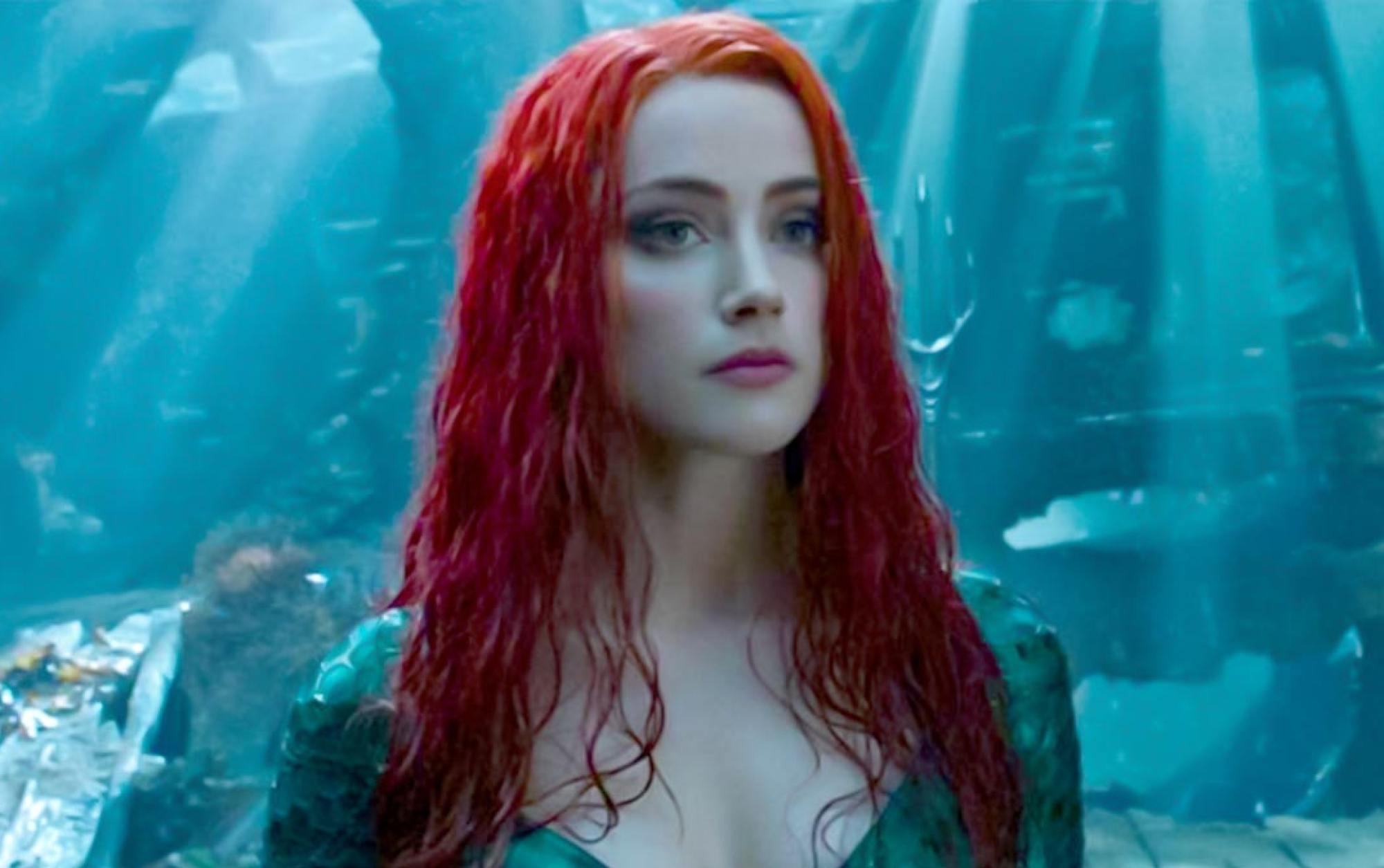 During the Depp vs Heard trial, a Change.org petition to remove Heard from the movie Aquaman 2 received millions of signatures. A since-debunked rumour that she had been fired went viral, appearing to convince some people that Hollywood had turned against her.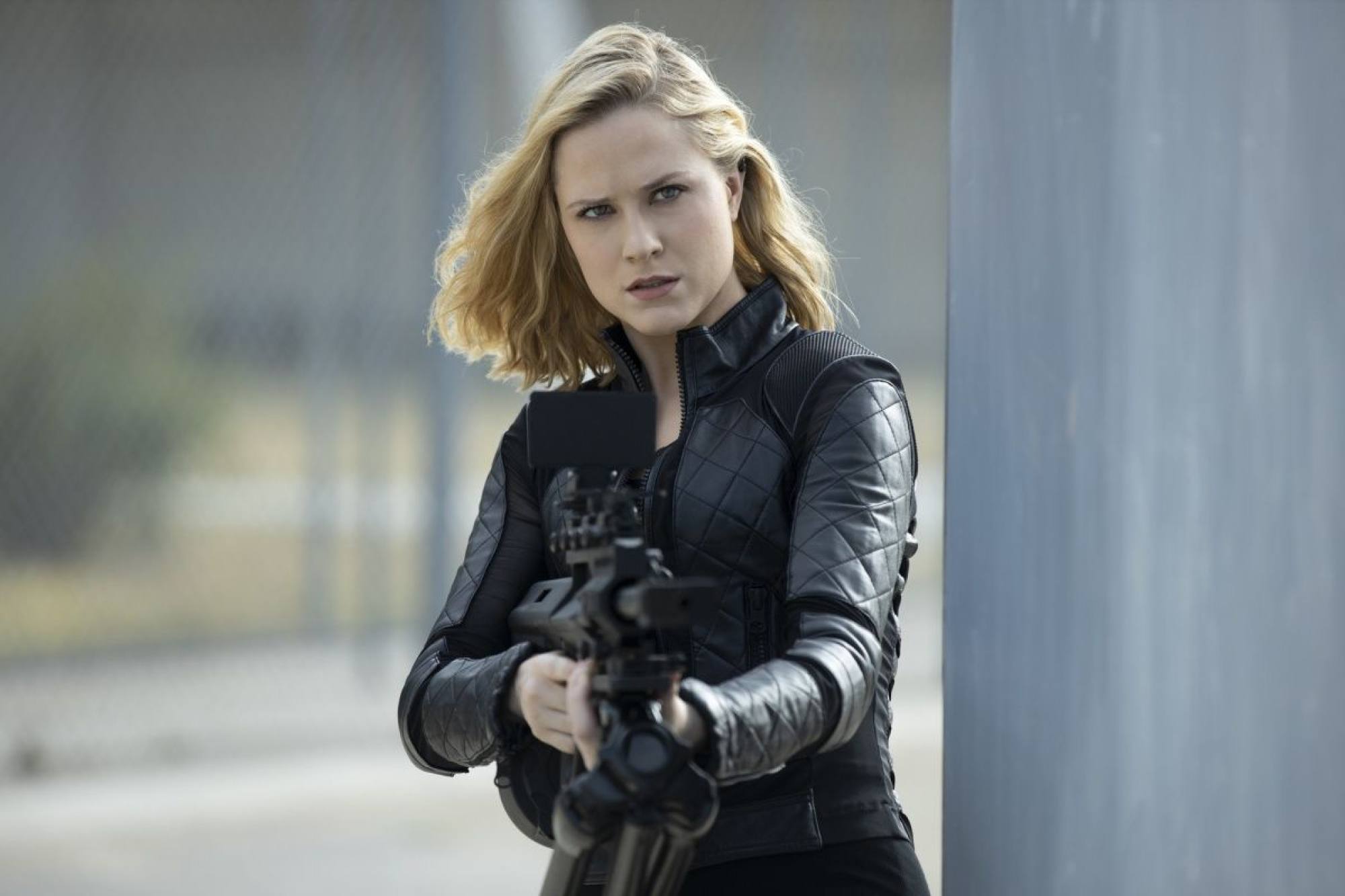 Now, some users appear to be trying to use similar tactics against Wood. In mid-July, a petition to fire Wood from the TV show Westworld in which she currently stars was launched. So far, it only has a handful of signatures, but it follows a string of similar petitions, including one to "cancel" Wood and one to "ban" her from social media.
The effects on other victims of partner violence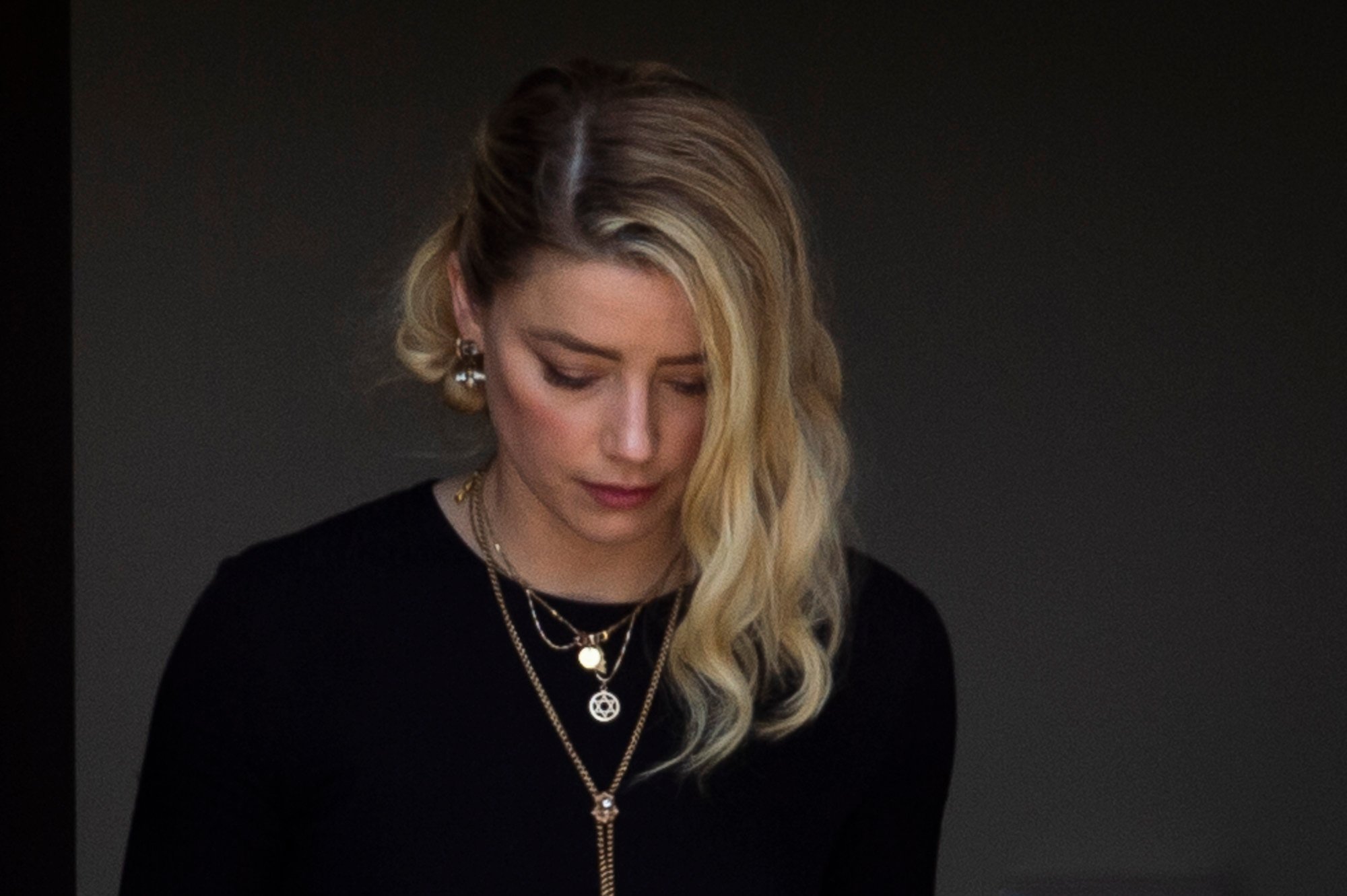 The Depp vs Heard trial and subsequent verdict, which favoured Depp, raised concerns among abuse victim advocates. The treatment of women like Heard and Wood can have deleterious real-world effects on other victims of partner violence.
Michelle Sacks, director of training at the Houston Area Women's Center, told The Guardian that the intense trial coverage made it "inescapable", which could trigger and ignite a trauma response in survivors.
This article originally appeared on
Insider

Johnny Depp fans flooded social media to discredit Amber Heard – now they're doing the same to take down Marilyn Manson's accuser and ex-GF Evan Rachel Wood
But with the combative treatment and petitions to remove Heard and Wood from Aquaman and Westworld respectively, this can negatively impact other real-world victims of domestic violence