Married-for-TV? 8 of the most expensive reality TV weddings ever, from Kim Kardashian and Paris Hilton, to Selling Sunset star Christine Quinn and Real Housewives' Teresa Giudice and Kandi Burruss
Whether it's a
Kardashian birthday bash
or a party to launch a
Real Housewife
's latest venture, no one puts on an event quite like a reality TV star. And if there's one occasion when reality TV goes all out, it's a wedding.
But which reality TV nuptials were the most outrageous? These are some of the most extravagant and expensive to make headlines the world over.
1. Katie Price and Peter Andre, 2005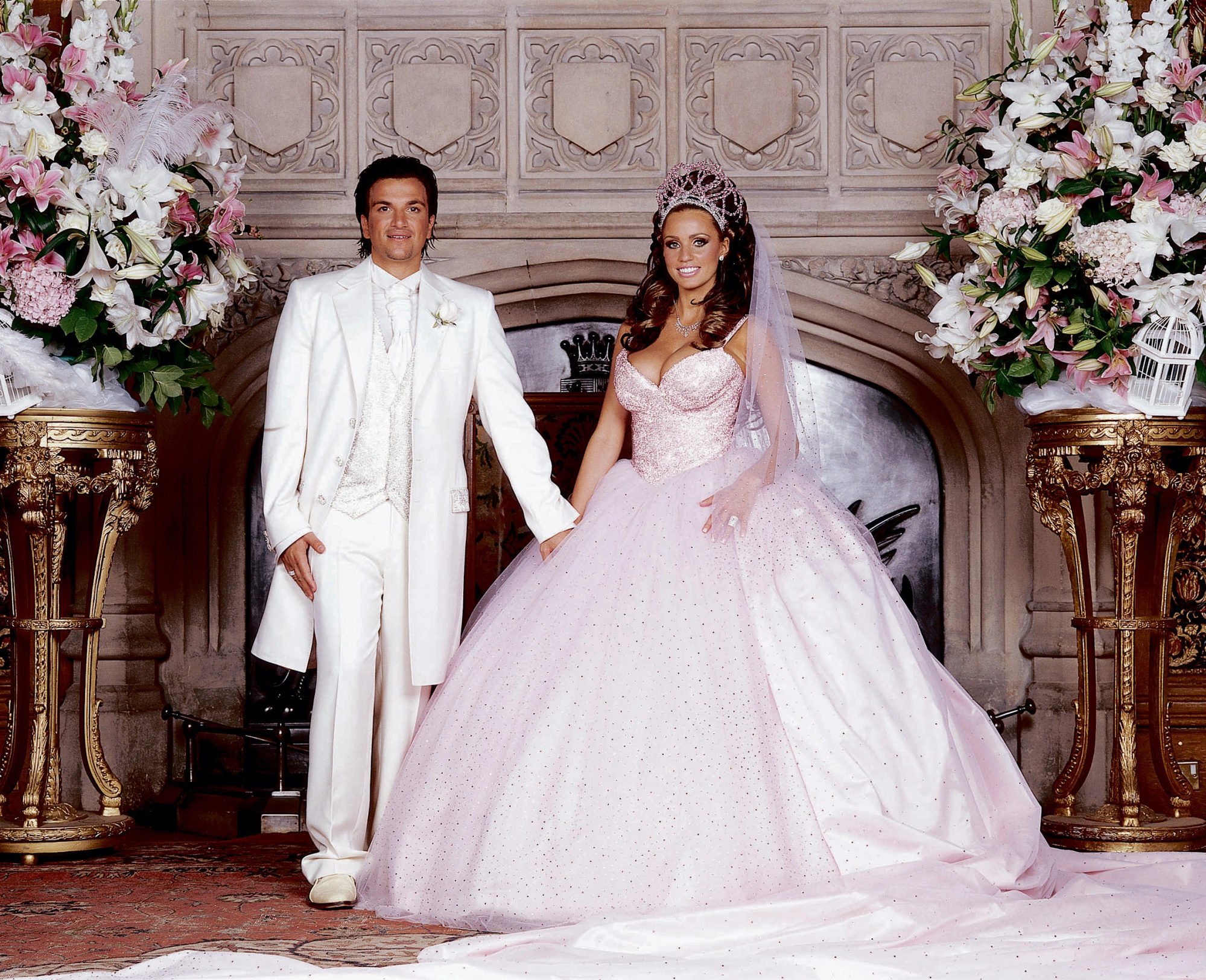 The over-the-top wedding of Katie Price and singer Peter Andre is regarded as one of showbiz's most outlandish. The ceremony was held at Highclere Castle – later Downton Abbey's filming location – and the British glamour model wore a Barbie-pink tulle and satin gown, complete with seven-metre train and glittering pink tiara.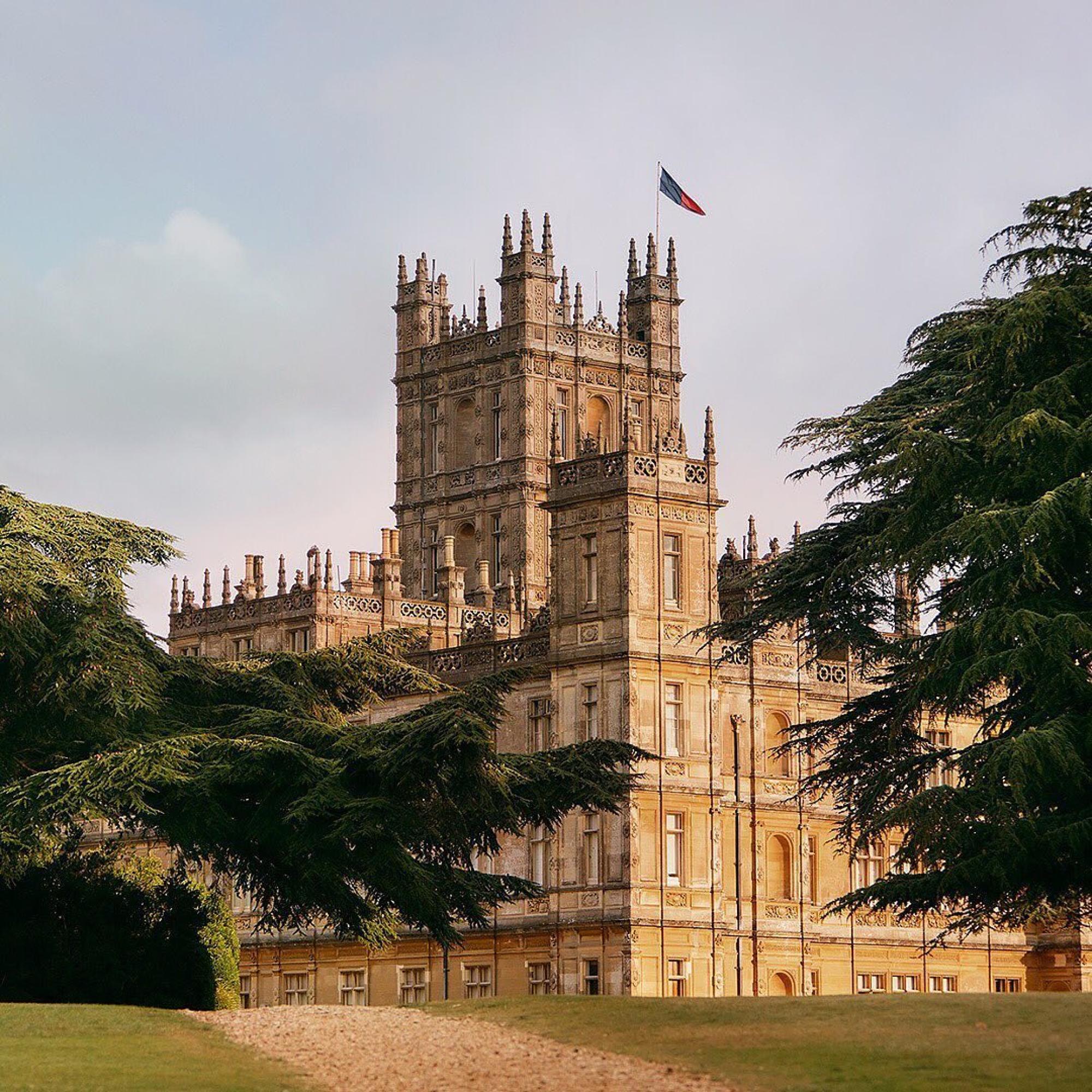 The groom was no less embellished, donning a white tuxedo studded in Swarovski. Beyond their outfits, outrageous highlights included the Cinderella-style horse and carriage that carted the bride to the venue, a 10-foot chandelier, and thrones for the bride and groom. Per The Mirror, on an episode of Loose Women, Price admitted the event cost an unbelievable £1 million (US1.18 million).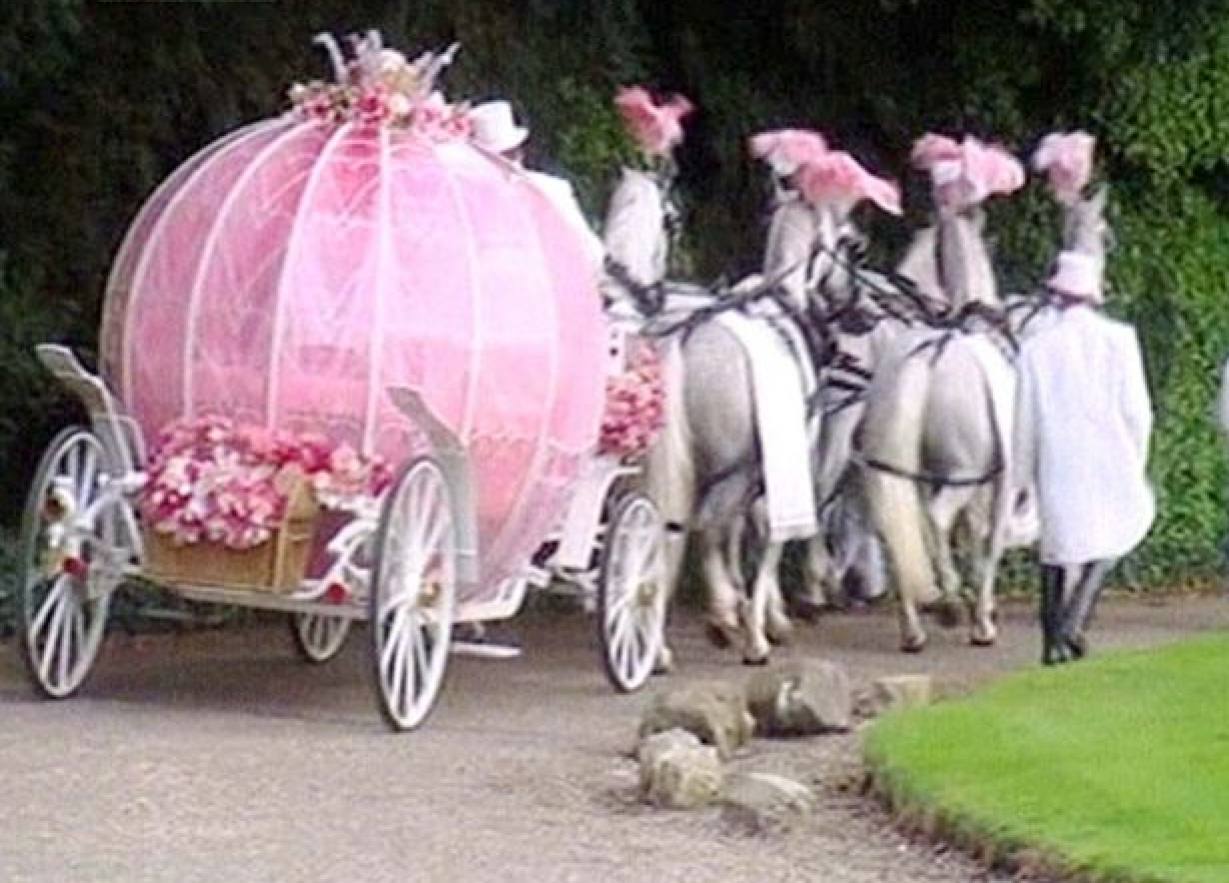 "It was that extravagant," she said, "I remember people just chucking Swarovski crystals onto the tables. We had a carriage, we had a tunnel, special lighting, pink carpet … I mean, what didn't we have?!"
2. Kendra Wilkinson and Hank Baskett, 2009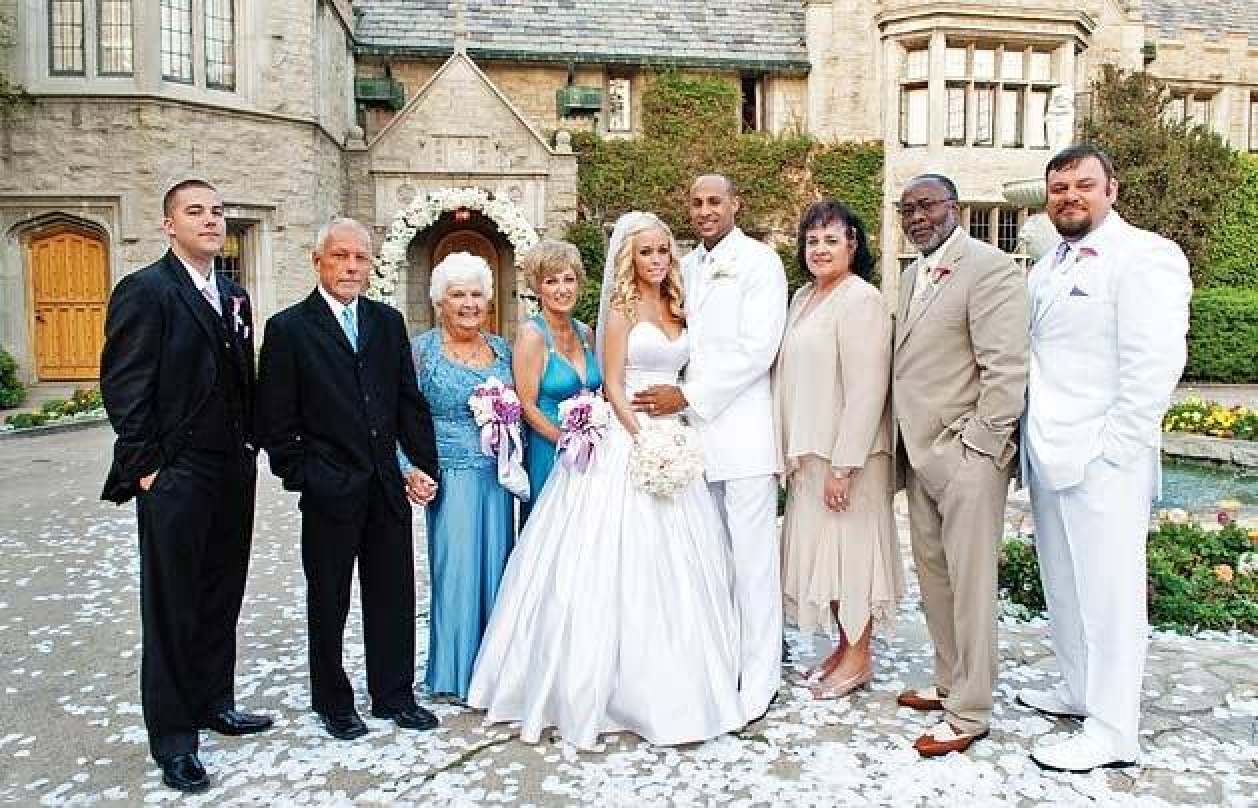 Draped in a US$20,000 duchesse-silk dress with over 55 yards of fabric and 1,200 crystals, Kendra Wilkinson married her football player beau Hank Baskett on the self-titled show, Kendra.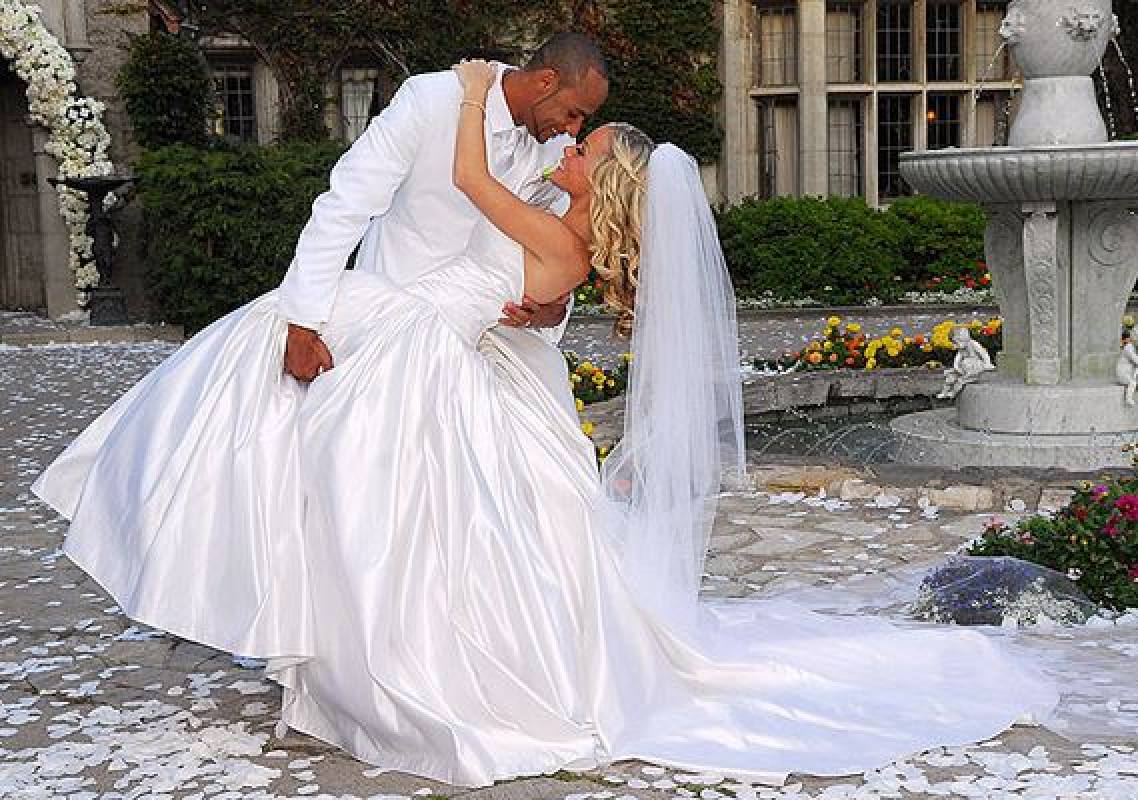 Aside from the expensive dress, the former Playboy Mansion resident was seen in US$795 Louboutin heels and about US$100,000 worth of diamonds.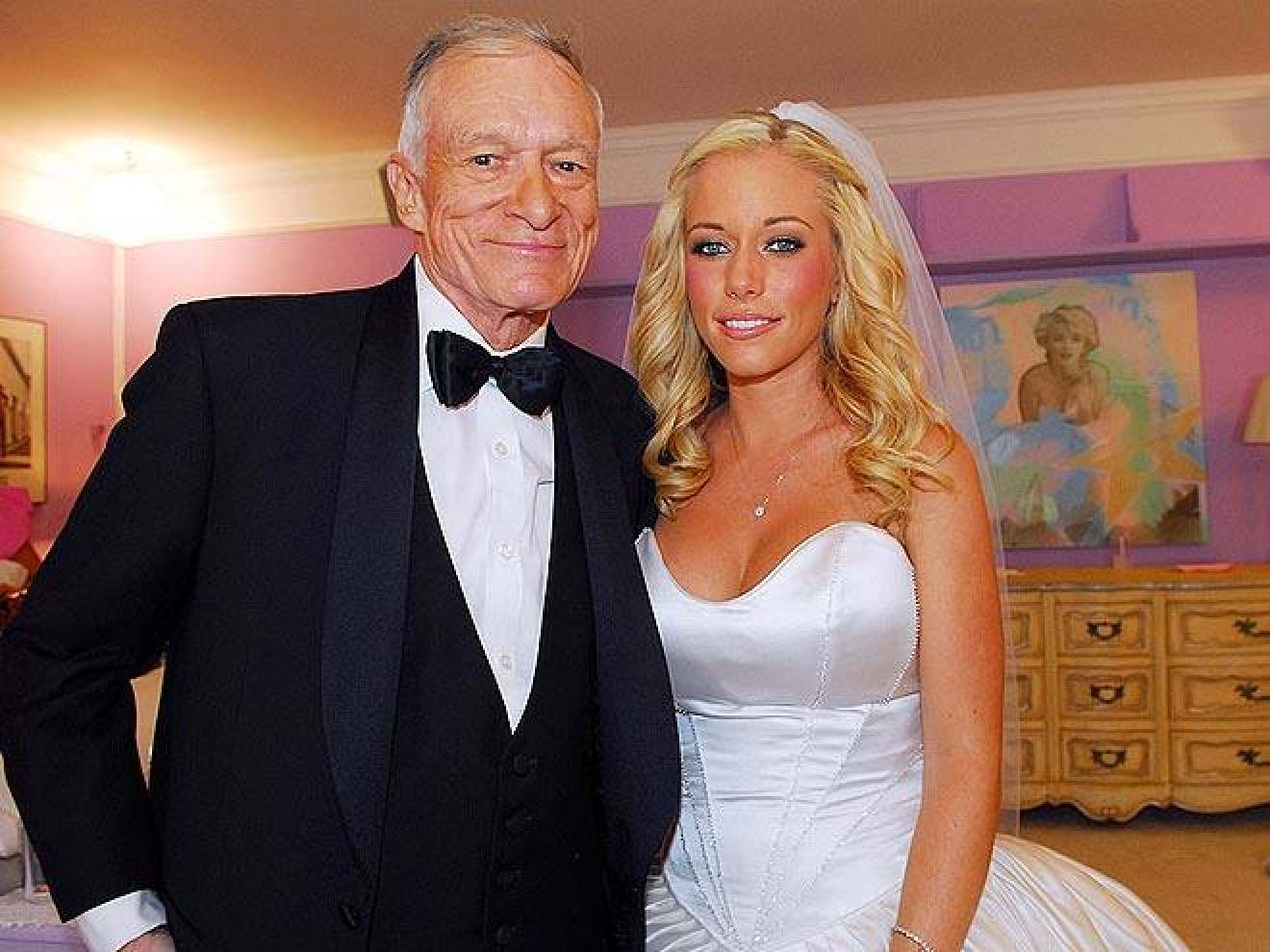 The high-profile wedding was held at the famed Playboy Mansion with Wilkinson's ex, Hugh Hefner, seated in the second row. So anticipated was the event that paparazzi helicopters circled above. The late Playboy mogul even enjoyed the bride's second dance.
3. Kim Kardashian and Kris Humphries, 2011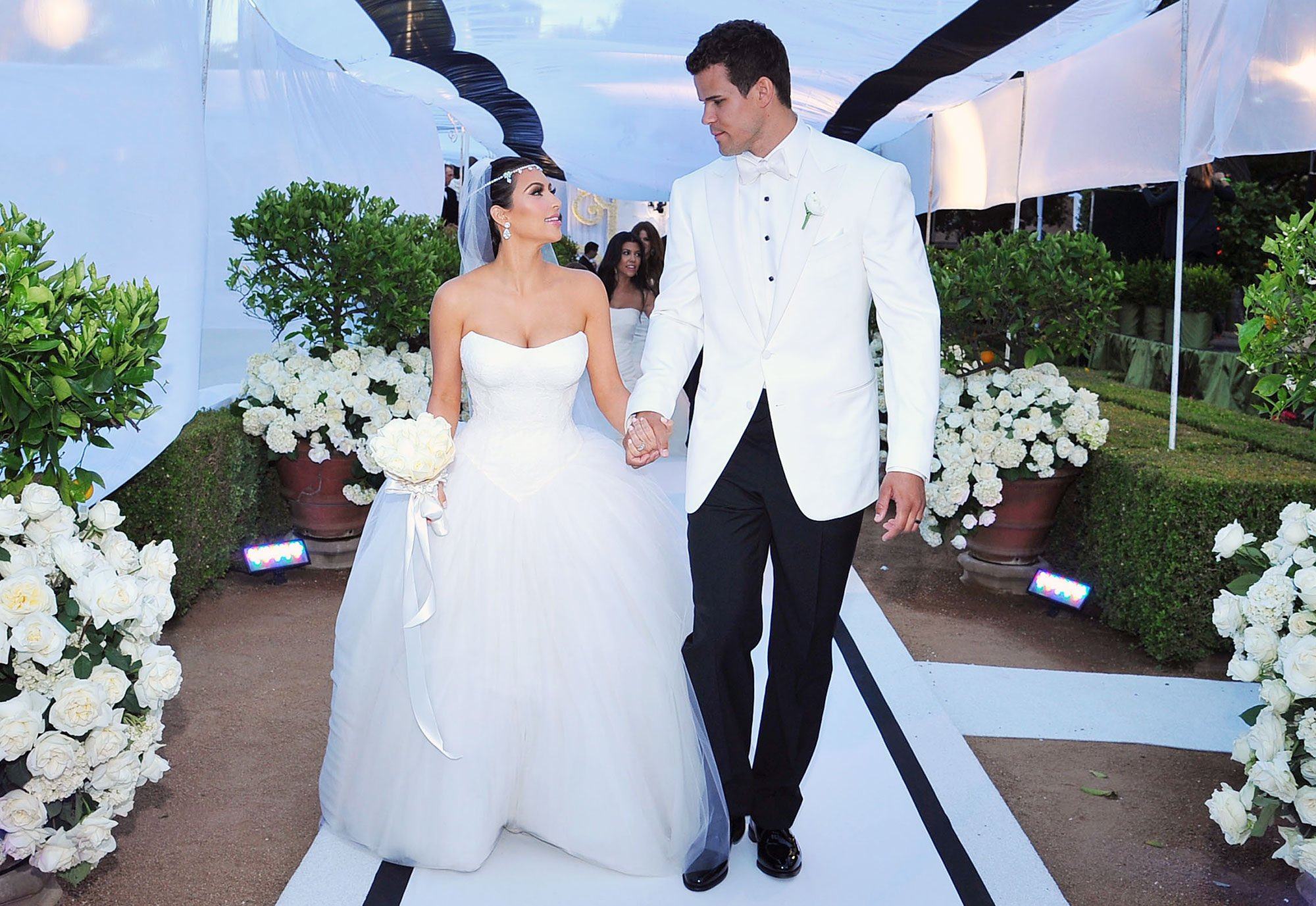 For Kim K's hyped wedding to basketball player Kris Humphries, a four-part special was produced. The series documented the run up to the big day, the surrounding drama, as well as the actual wedding, which, as per Insider, cost US$10 million.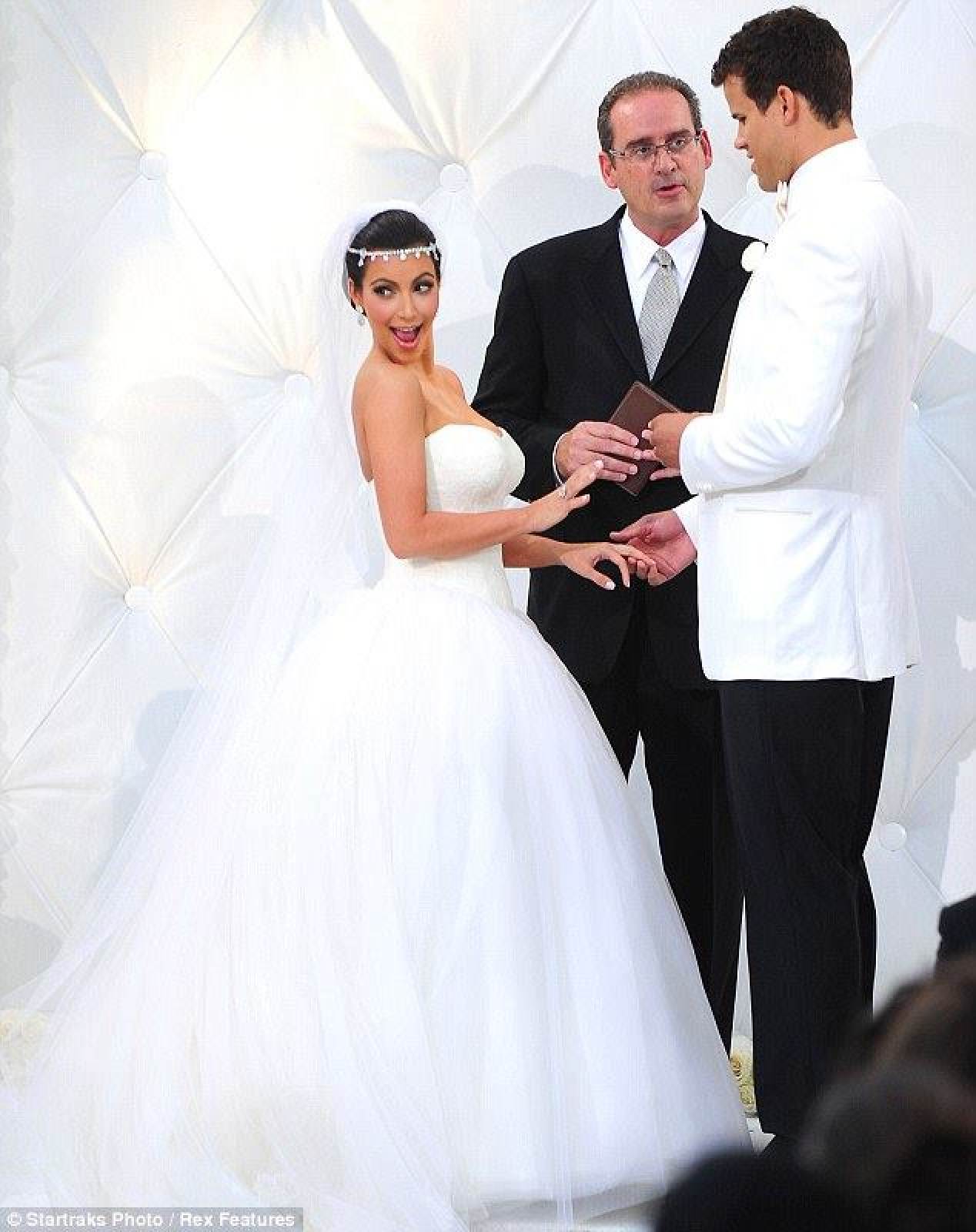 Included in the hefty price tag was Kardashian's Vera Wang gown and 1,000 bottles of limited-edition fragrance created for the event. There was also a US$20,000, eight-foot tall replica of Prince William and Kate's wedding cake, which weighed over 270kg.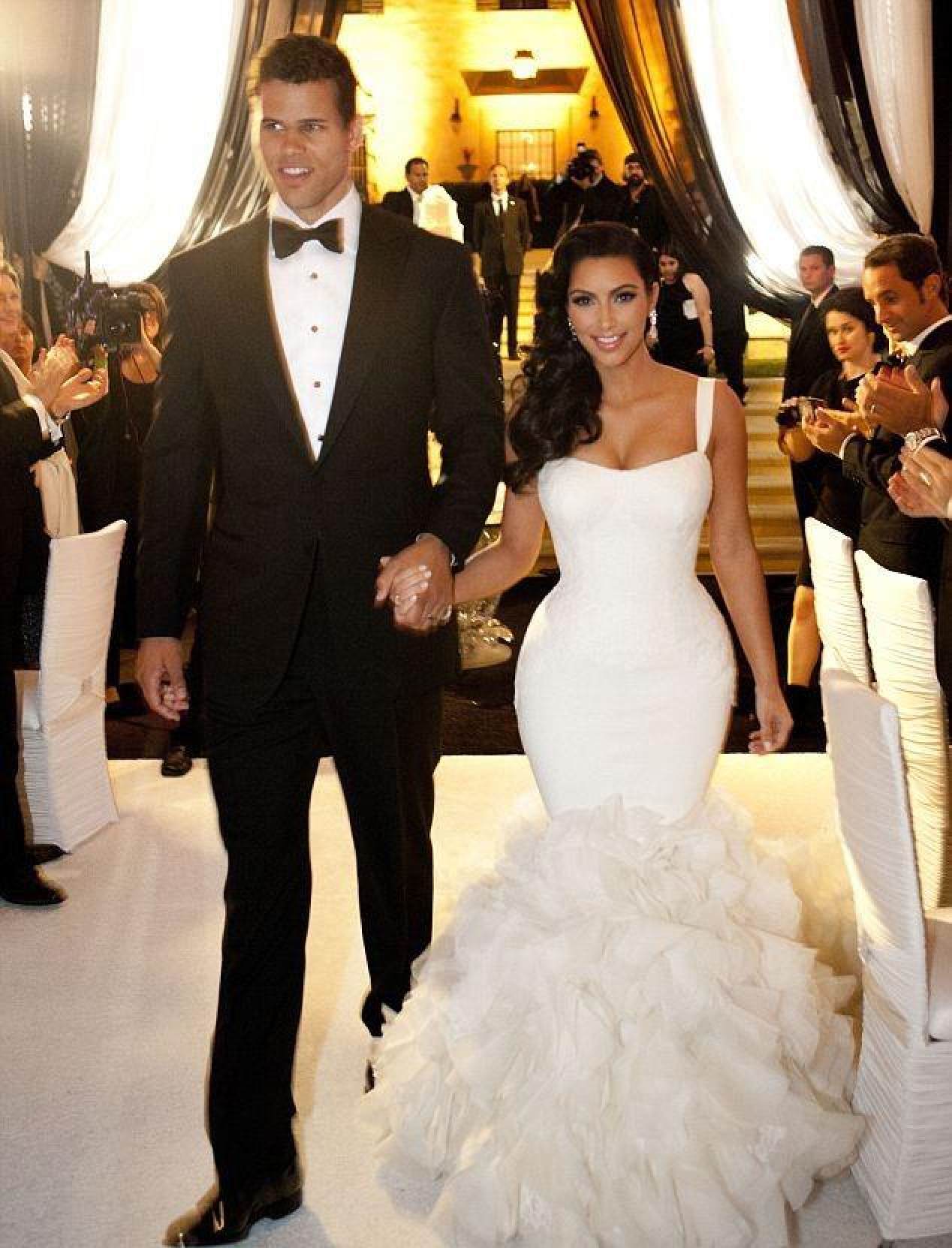 Though the expenses of the wedding were widely reported, what has perhaps been most remembered is that the Kardashian-Humphries union lasted just 72 days.
4. Nick Lachey and Vanessa Minnillo, 2011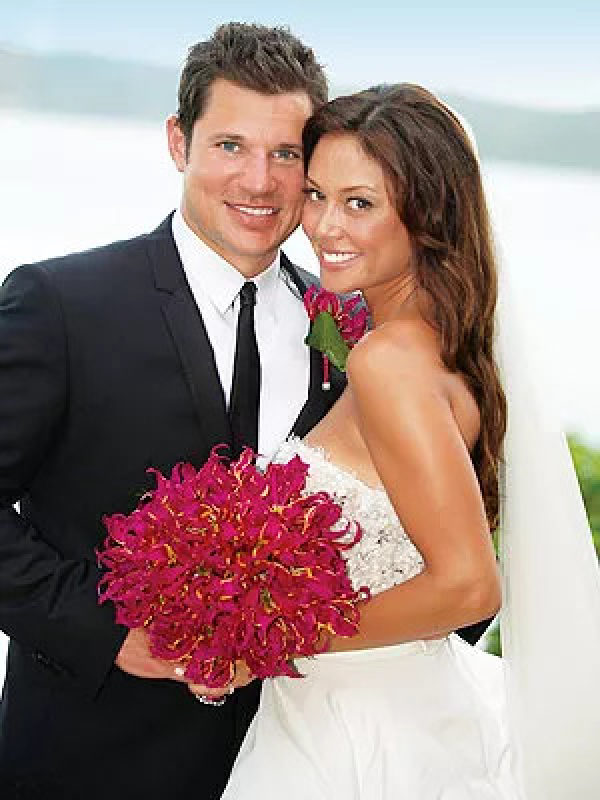 Though Nick Lachey's first marriage to Jessica Simpson was famously documented in a reality series, his second wedding to former Miss Teen USA Vanessa Minnillo was extra extravagant.
The Love is Blind host couple had their wedding captured in a TLC channel documentary special, a secret island getaway for the bride and groom and their small party of 35 guests.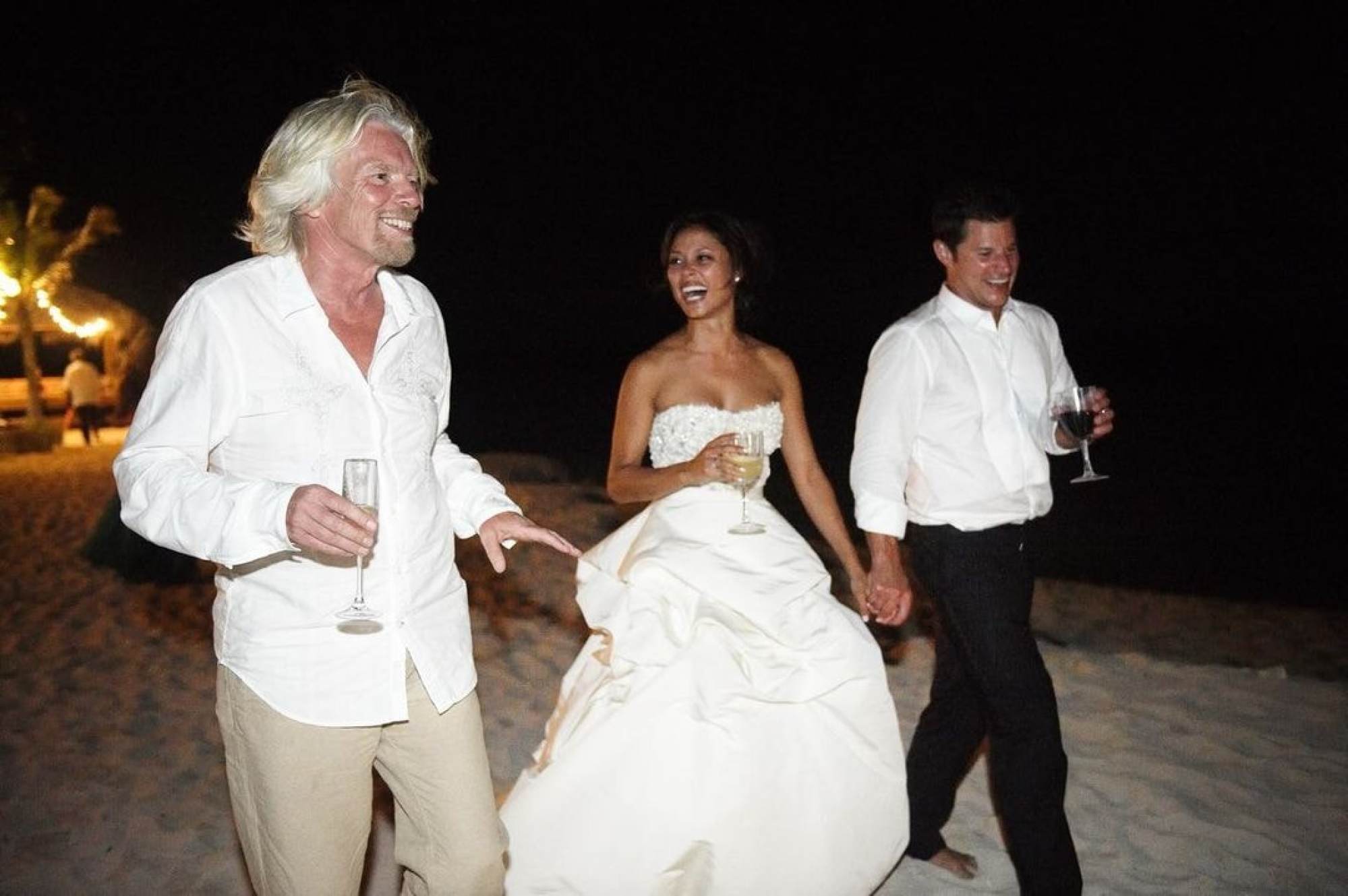 The couple reportedly invited their guests to the four-day island extravaganza not with traditional invitations but rather plane tickets to their Caribbean island venue. Where exactly did the pair say "I do"? Richard Branson's private island in the British Virgin Islands, Necker Island!
5. Kandi Burruss and Todd Tucker, 2014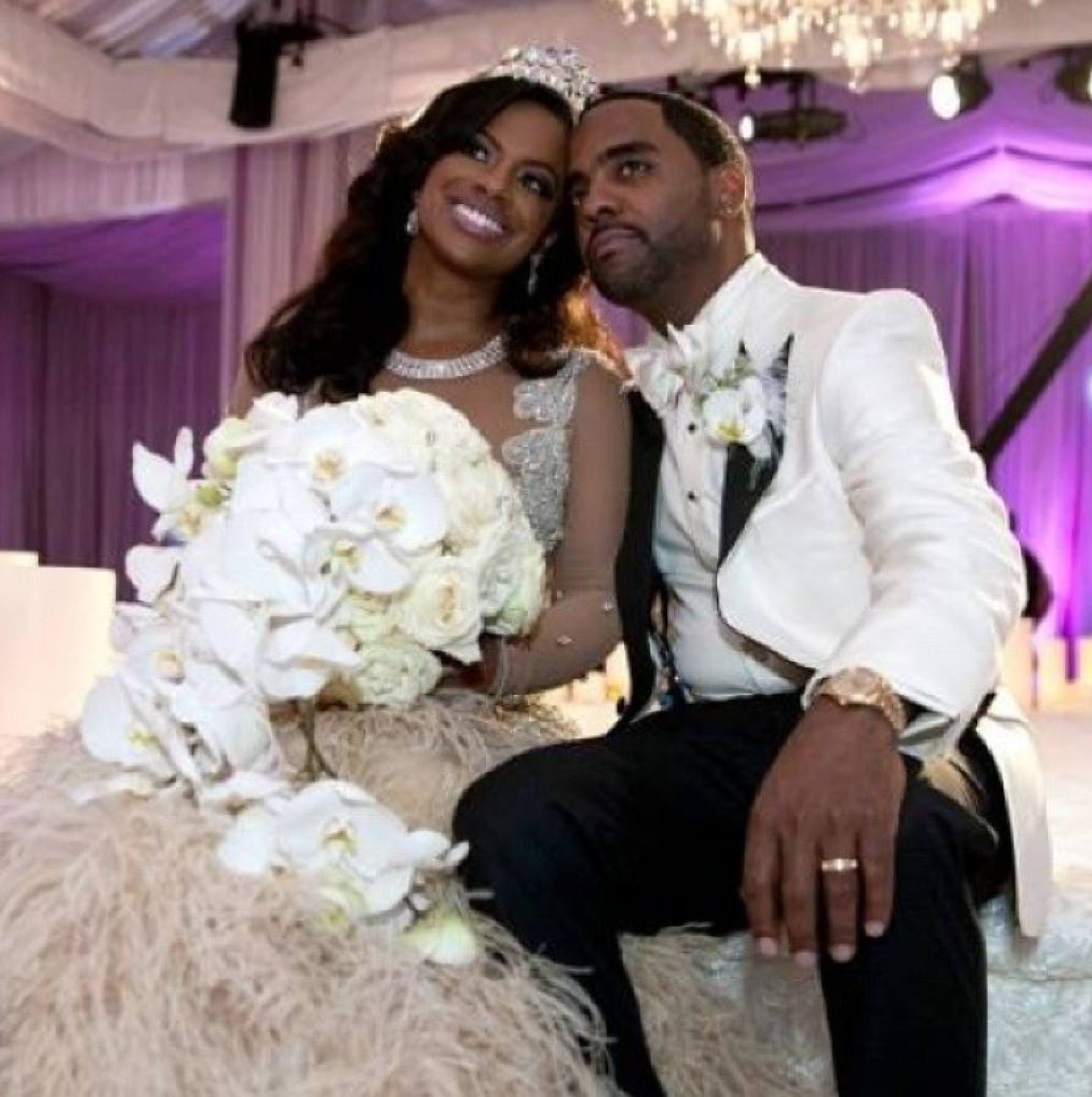 When
Real Housewives of Atlanta
star Kandi Burruss tied the knot with Todd Tucker, the entire celebration was filmed for a five-part wedding
RHOA
spin-off,
Kandi's Wedding.
Burruss had met Tucker filming on the
Housewives
while he was working as a line producer.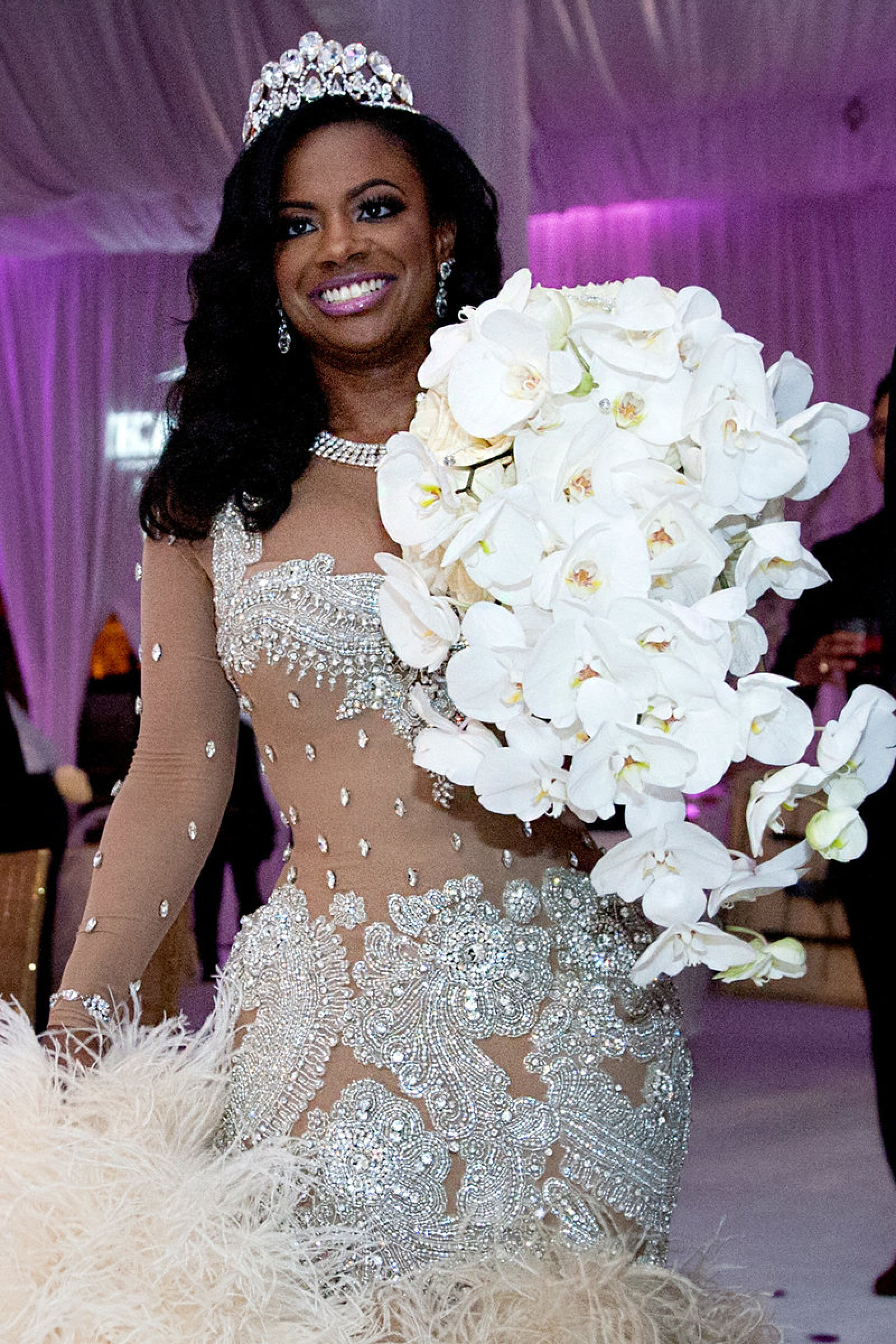 An In Touch magazine post-wedding interview divulged that the US$400,000 fairy tale ceremony was inspired by Eddie Murphy's Coming to America movie. Burruss explained it was "an homage to Africa, where we first met [filming RHOA in Cape Town]".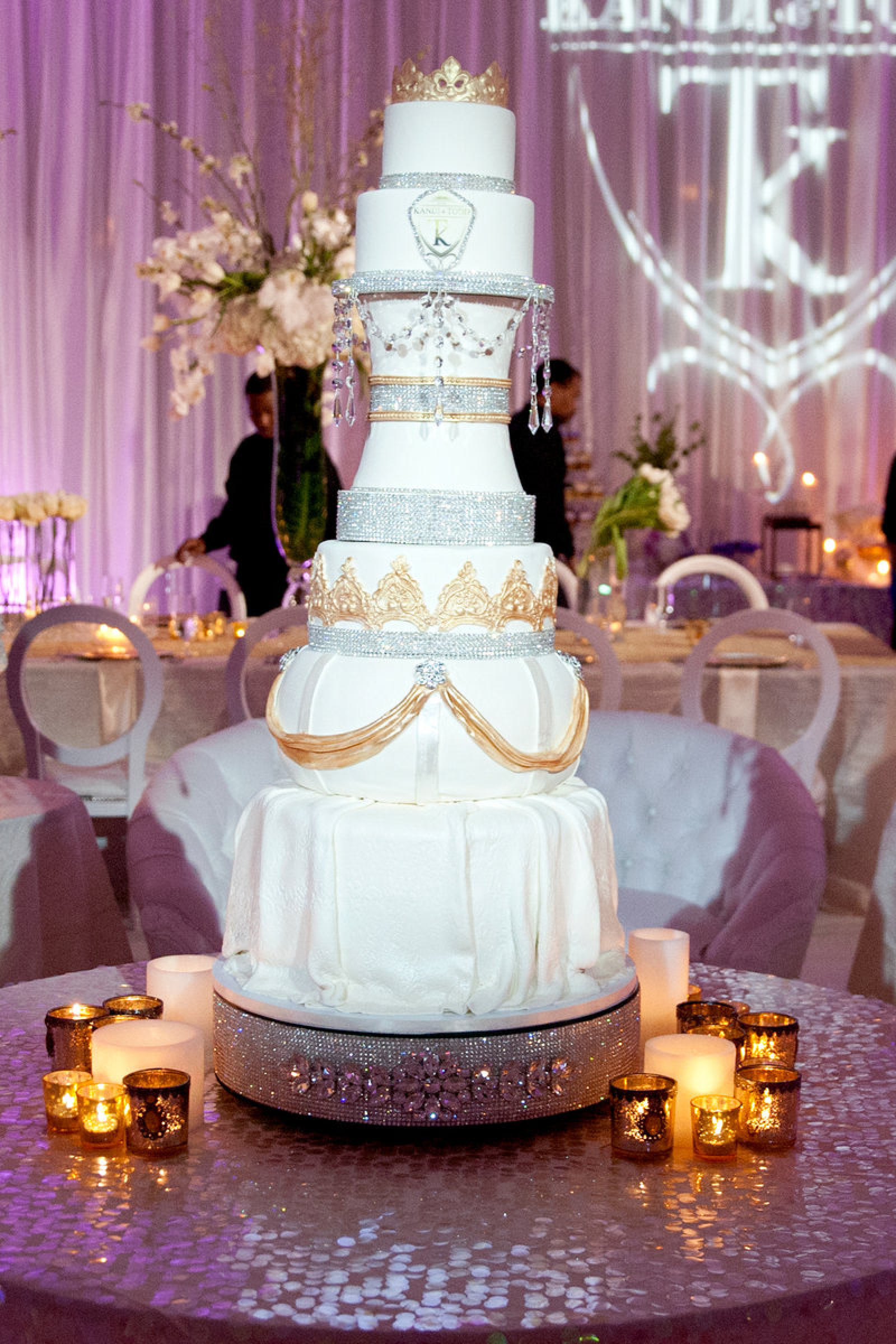 Expenses on the big day included the bride's custom US$20,000 dress with 12-foot train as well as a US$2,500 seven-tier cake. There was even an actual lion to welcome guests on arrival.
6. Christine Quinn and Christian Richard, 2020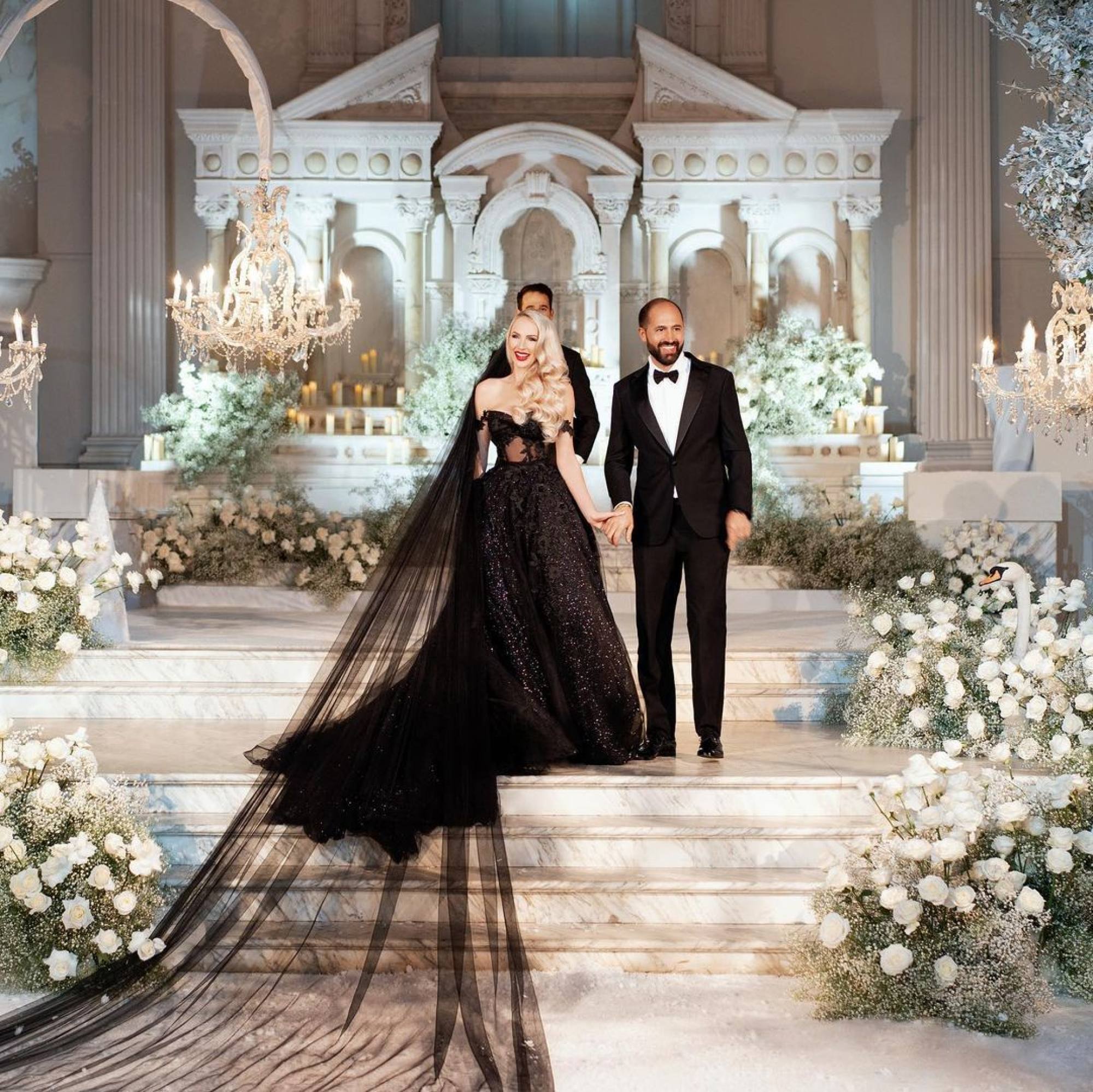 Christine Quinn is known for making a grand entrance, which was indeed the case when the property agent married tech billionaire Christian Richard.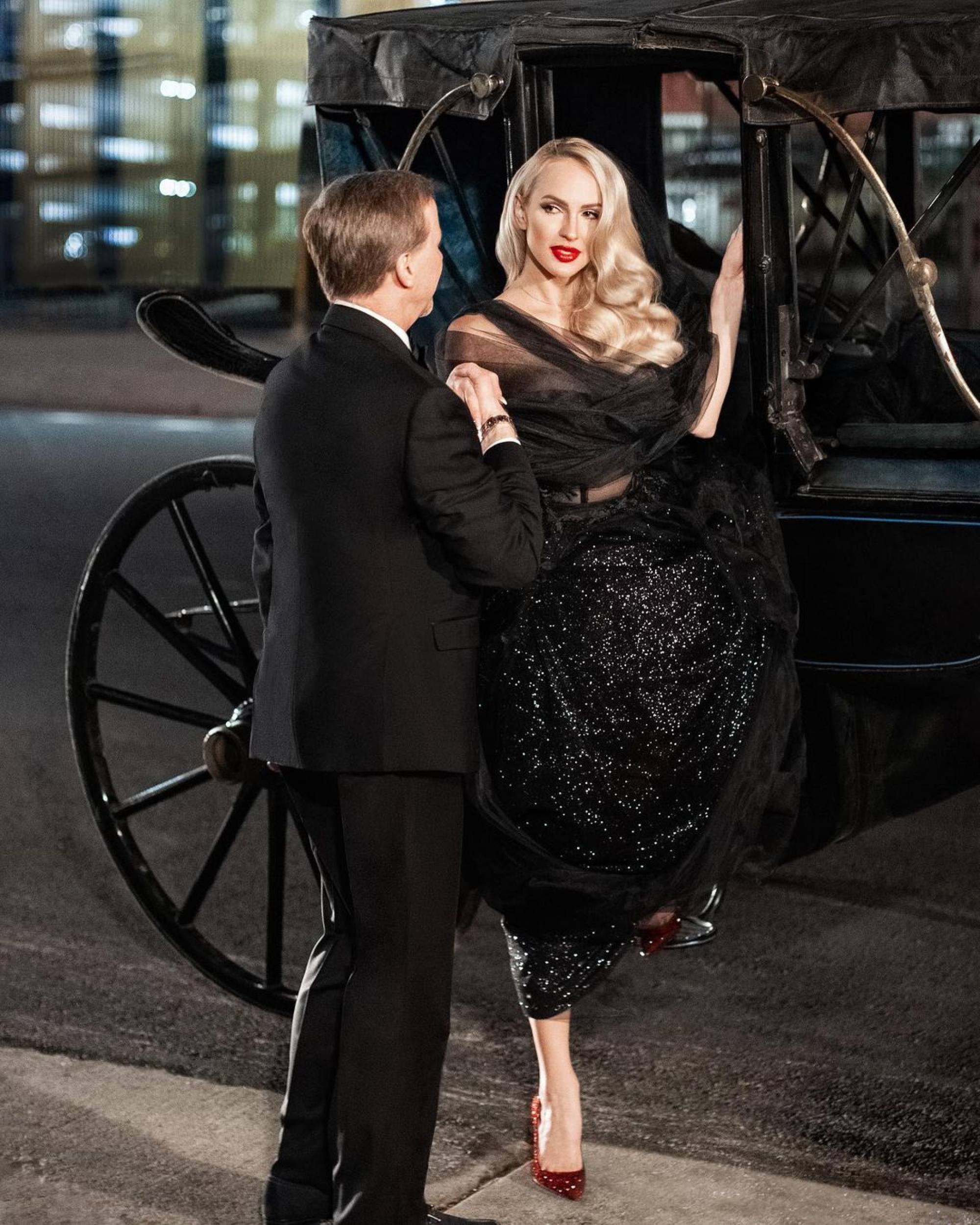 Anything but conventional, the
glamorous star of Selling Sunset
wore a black wedding dress and opted for a gothic-themed wedding spectacle that featured black swans, black champagne, horse-drawn carriages, fireworks and special effects that blew fake snow as the bride walked down the aisle.
Per Insider, the wedding bill came to a whopping US$1 million.
7. Paris Hilton and Carter Reum, 2021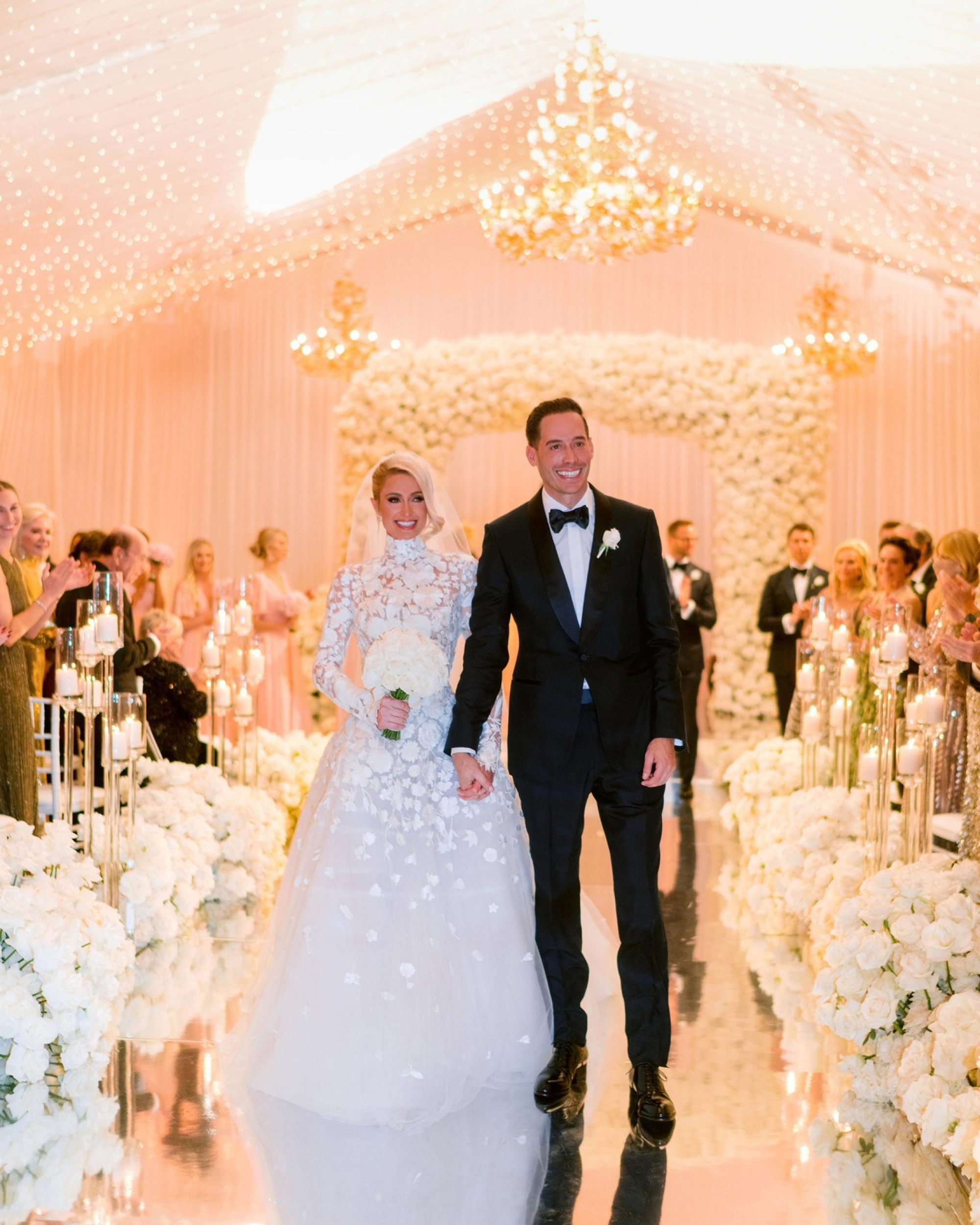 The Hilton heiress is known for living life large, or as she says "sliving". No stranger to documenting her life on reality TV, Hilton and Carter Reum's three-day wedding was captured in the 13-episode series, Paris in Love.
Both ceremony and reception took place at the 15,000 sq ft former Bel-Air estate of Hilton's hotel magnate grandfather. Though costs of the festivities haven't been disclosed, it certainly ran into the millions. Hilton had several outfit changes, with her Oscar de la Renta gown worn for the nuptials costing more than US$25,000 and her Jean Dousset diamond ring clocking in at US$2 million.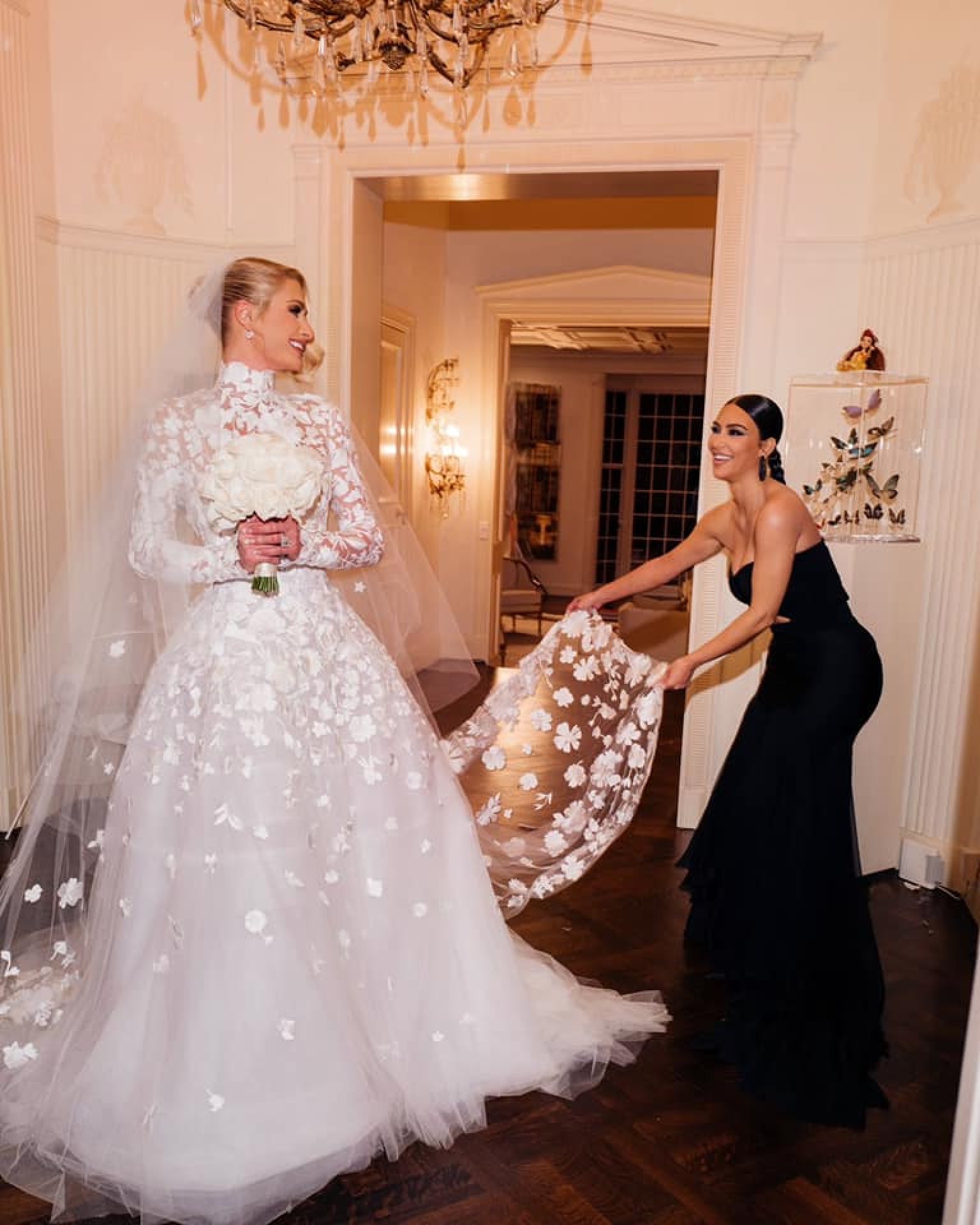 There was even an Alice in Wonderland bridal shower complete with champagne vending machine. On the guest list were Kim Kardashian, Nicole Richie and Paula Abdul, while Kim Petras and Demi Lovato both performed.
8. Teresa Giudice and Luis Ruelas, 2022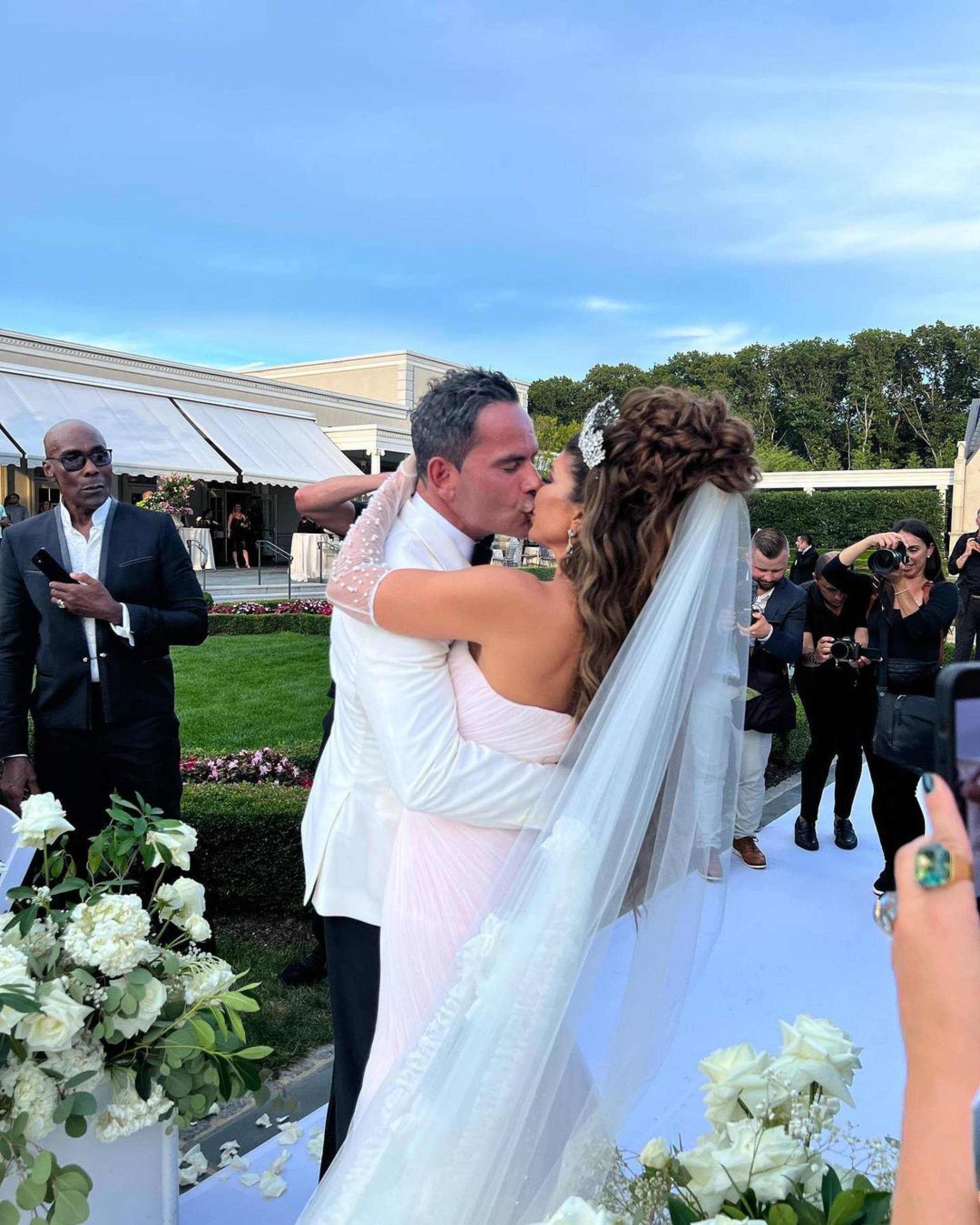 Real Housewives of New Jersey star Teresa Giudice recently wed Luis Ruelas at a lavish ceremony. Despite cameras being present, per People, the wedding will not be aired on the upcoming RHONJ season but rather receive its own dedicated TV special, with details to be announced.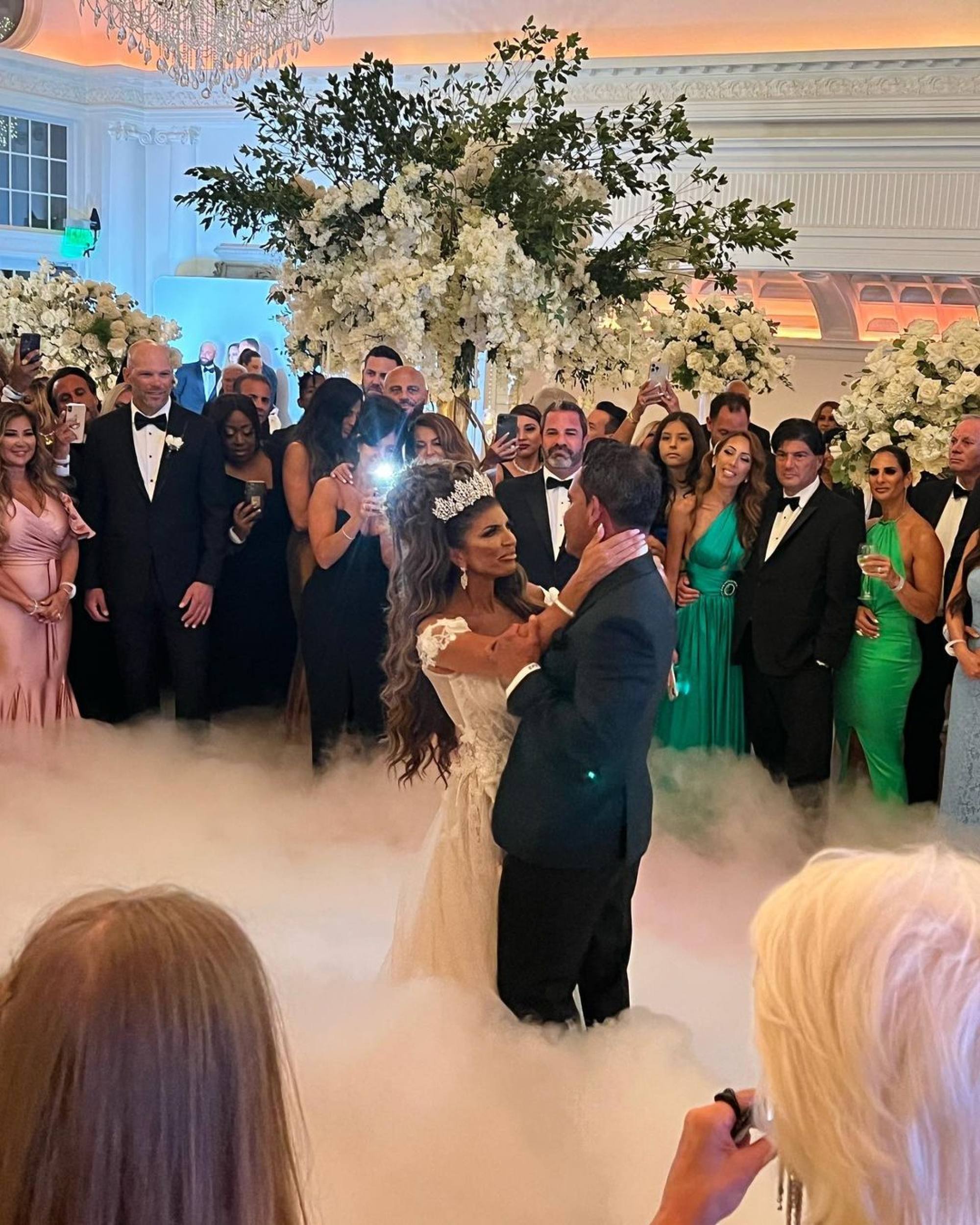 Not only did the table-flipping Real Housewife's dream wedding boast circus and burlesque performers, pyrotechnics, endless amounts of flowers and an electrifying drumming set, it was attended by over 200 guests, including fellow Housewife royalty Alexia Echevarria Nepola, Dorinda Medley, Jill Zarin, Cynthia Bailey, Kenya Moore, Phaedra Parks, Chanel Ayan and Ashley Darby.
While an exact price tag for the event hasn't been revealed, it was an exorbitant affair. Per E News, Giudice's sky-high bridal hairdo alone cost US$10,000, requiring over 1,500 hairpins to keep the follicular fantasy in place.

Katie Price and Peter Andre had a Cinderella coach and used the castle from Downton Abbey while Richard Branson lent his private island to Nick Lachey and Vanessa Minnillo
Kim K had a replica of Prince William and Kate's wedding cake while Teresa Giudice's nuptials will feature in a spin-off Real Housewives series, just like Kendra Wilkinson's