From intern to millionaire fashion designer: how Amina Muaddi became shoemaker to the stars, with fans from Kim K and Beyoncé, to Dua Lipa and Rihanna – A$AP Rocky did a collab with her too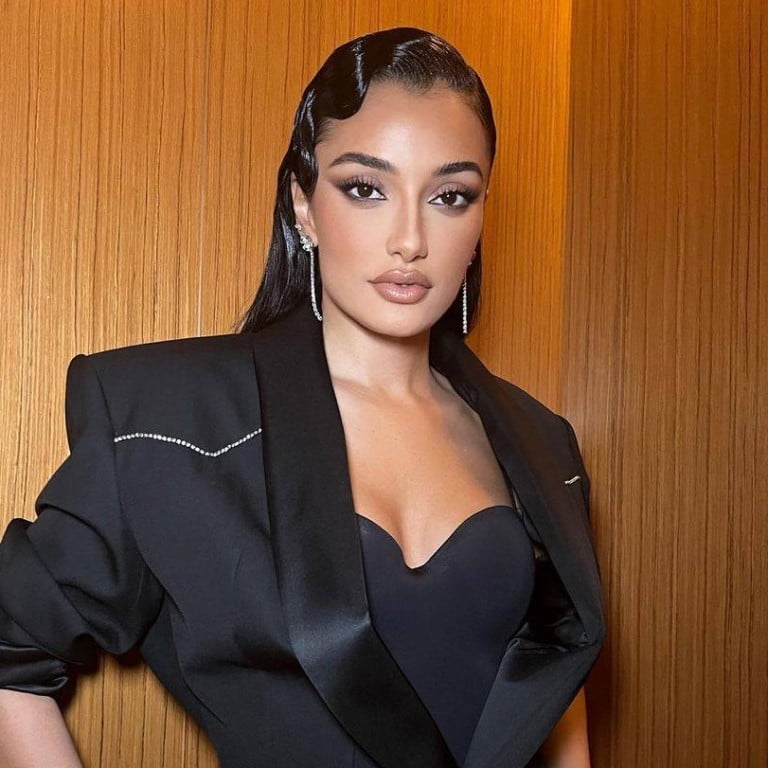 Amina Muaddi is a Jordanian-Romanian fashion designer whose journey from dreamer to in-demand shoemaker is a fairy tale that
Camila Cabello's Cinderella
in particular would appreciate. The 35-year-old went from fashion magazine intern to apprentice to company owner and social media influencer through sheer determination and hard work, and now she's reaping the benefits … and then some.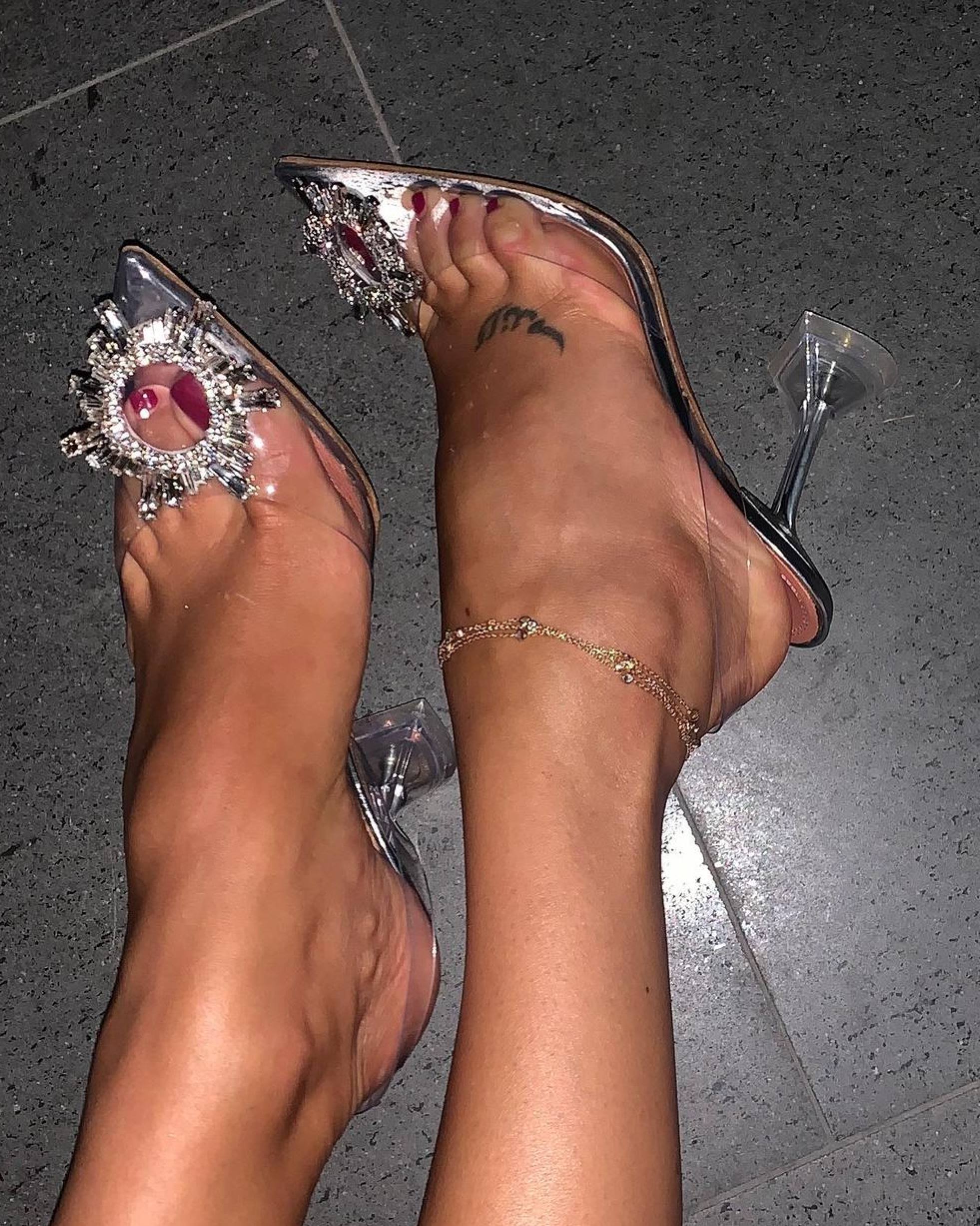 Muaddi spent her childhood in Romania and followed her fashion dreams all the way to the European Institute of Design in Milan. She kick-started her career by working in esteemed publications like Vogue Italy, L'Uomo Vogue and even GQ in New York.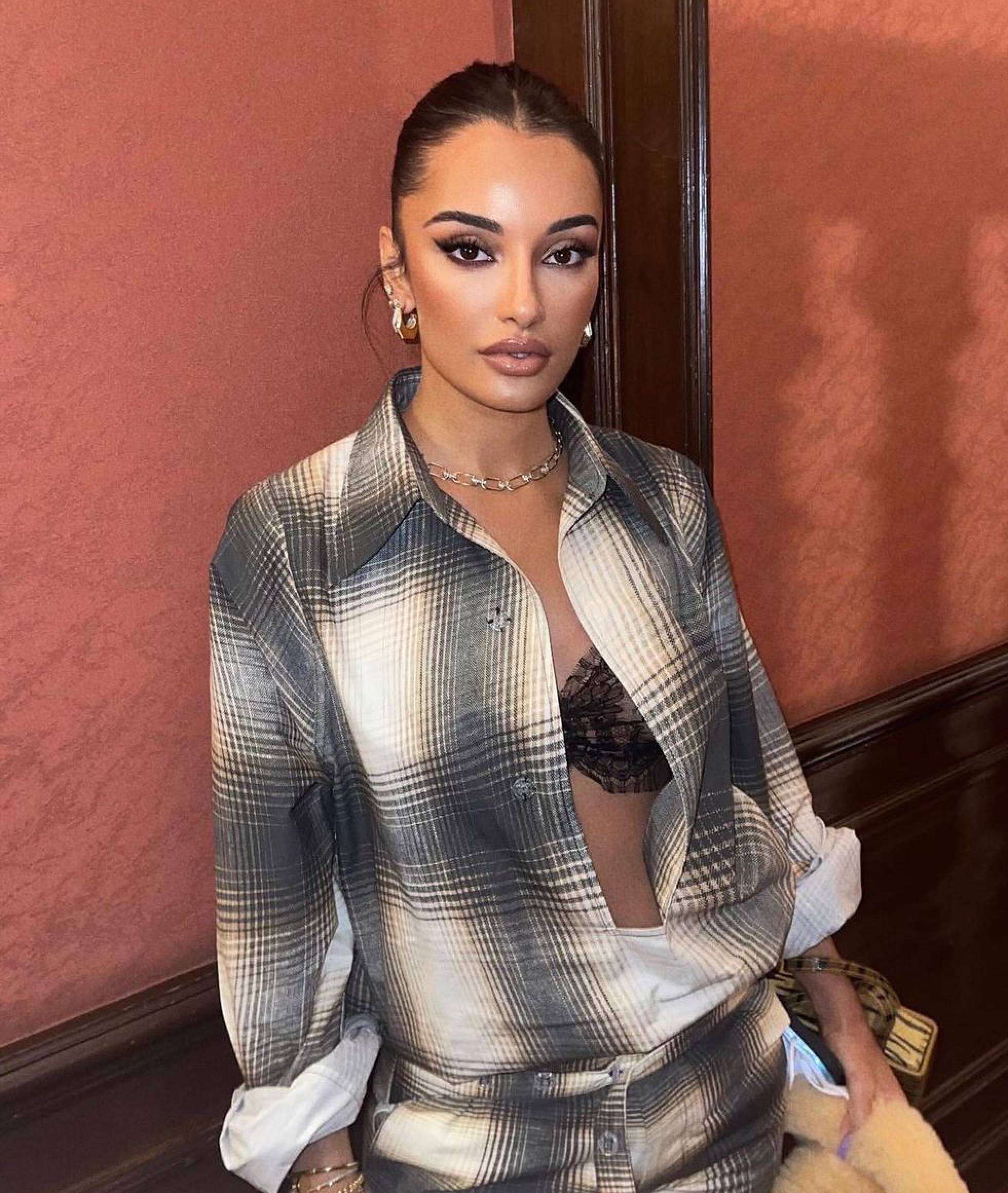 Her incredible journey from interning at Vogue to being on its cover definitely deserves to be told. So here goes …
She was ambitious from a young age
A nine-year-old Muaddi asked her mum how she could work in fashion, per Vogue. Her dream finally came true after she landed an internship at Vogue's bridal magazine; she used it as a stepping stone to get her first job as a fashion assistant at L'Uomo Vogue not long after.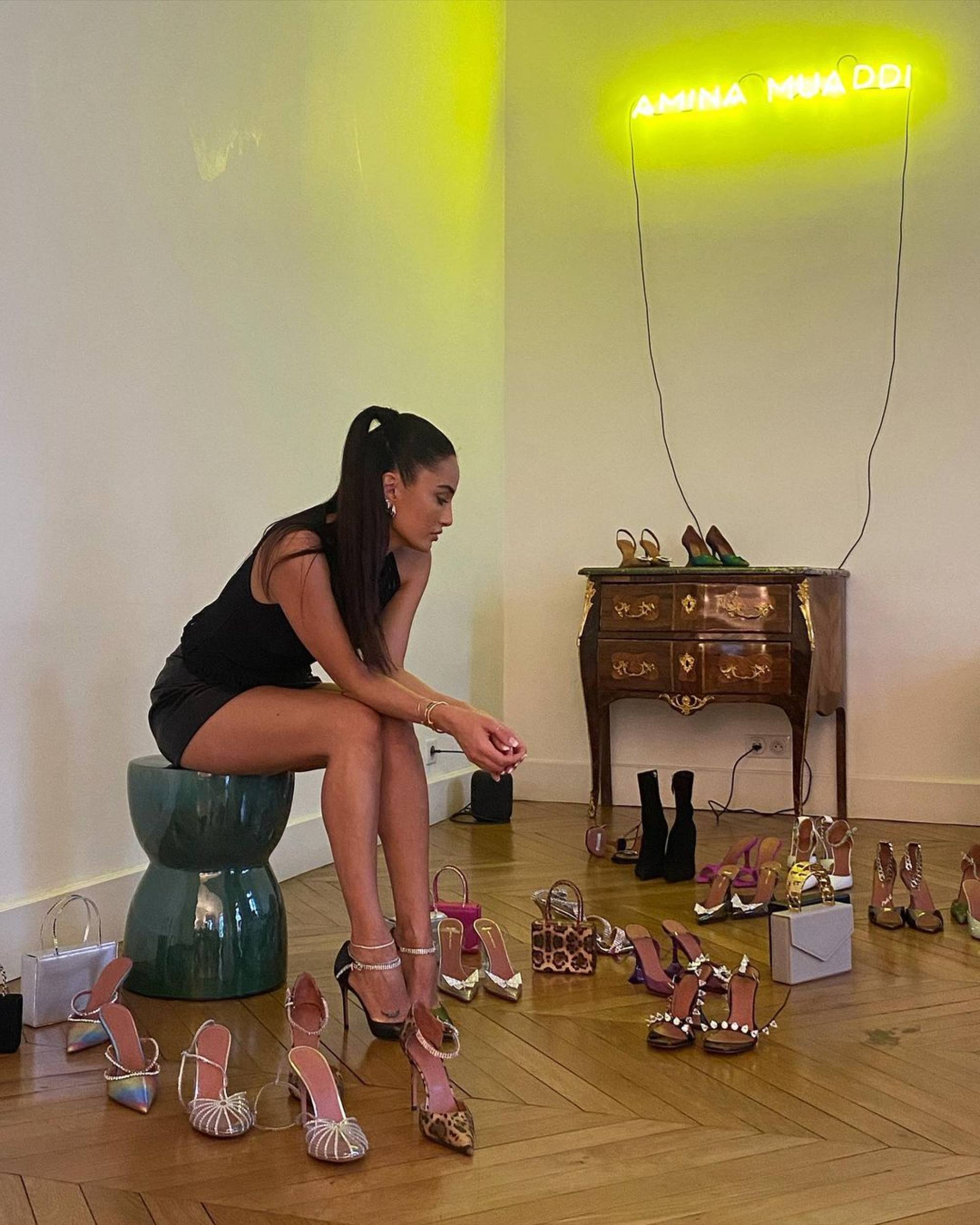 In an interview with the Business of Fashion (BOF), she explained her how her early drive helped her bag that all-important first job: "I was worried about how I would be able to grow in the industry. I think the fact that I had a lot of passion and determination helped me, but my studies and most importantly my thesis also helped. I made the first-ever issue of Vogue Romania as my graduation thesis, with photo shoots, editorials, art direction. I put all my heart into that project, and that was what got me my first job."
The launch of Oscar Tiye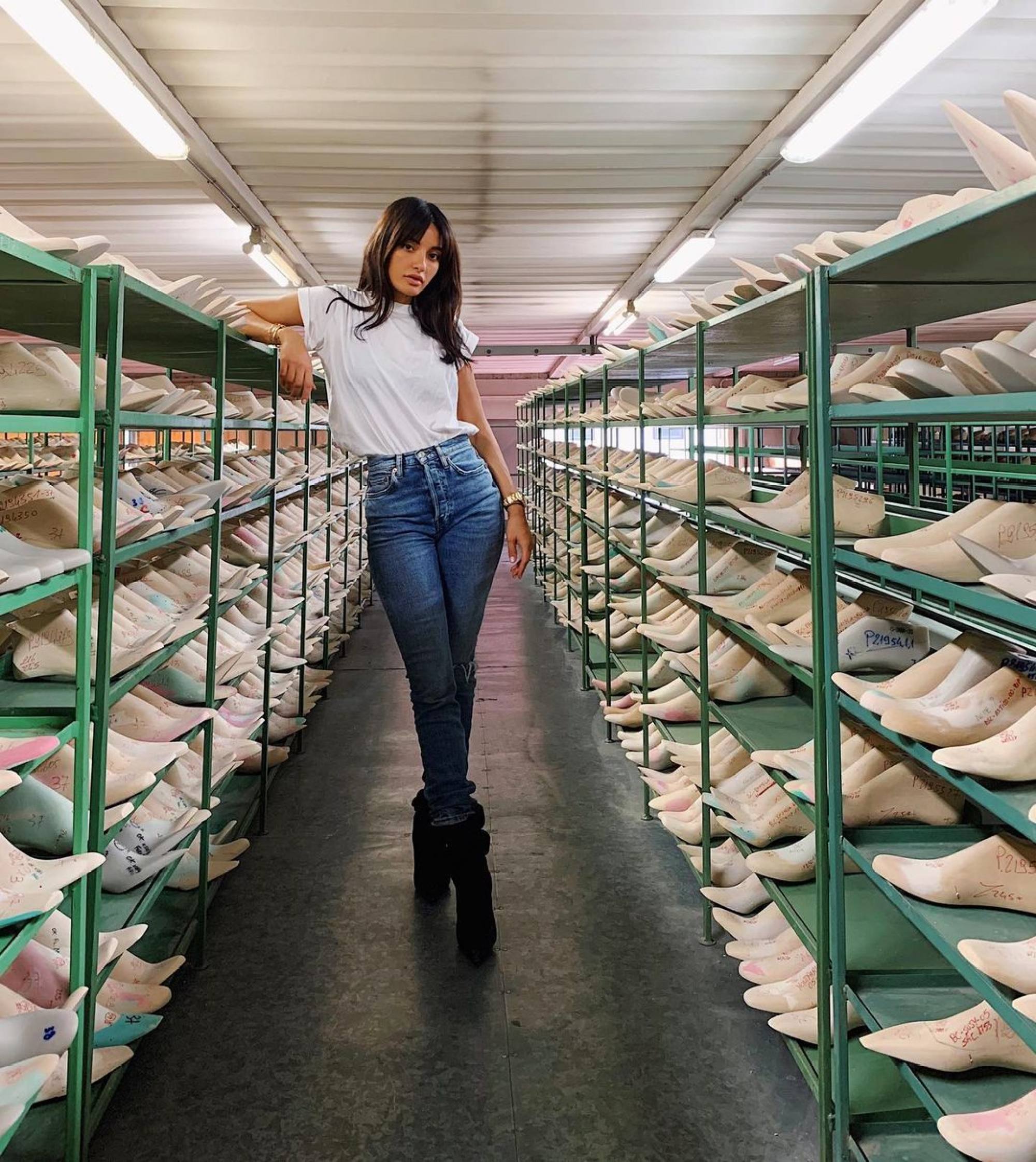 Muaddi's expertise in shoes isn't just a spin-off from her experience in the fashion industry. Rather, it's backed up by knowledge, training and a year spent learning from the world's best in Italy's shoe capital.
She learned the art of shoemaking and the technicalities of the trade at Riviera del Brenta in the Metropolitan City of Venice, where artisans have been crafting shoes for centuries.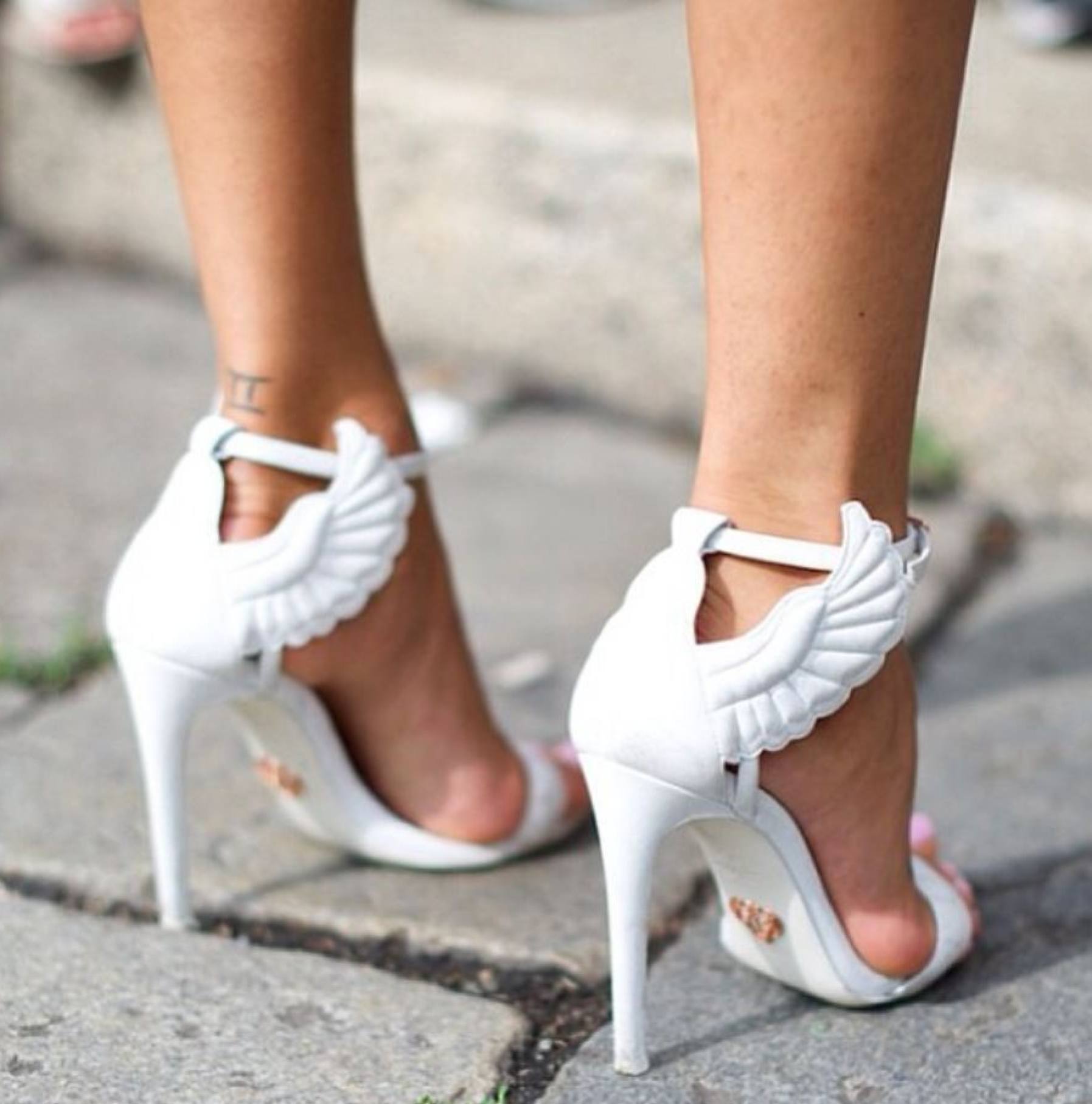 Then in 2013, at the age of 26, Muaddi and her business partner Irina Curutz launched their first luxury label, Oscar Tiye, in Milan. Looking back on her time at the label, she said that any difficulties they faced helped shape her future projects.
"I didn't know what it meant to be the head of my own business; I didn't know how hard it would be to set up an exceptional supply chain. But the mistakes I made still nourish my work today," she told Soho House in an interview.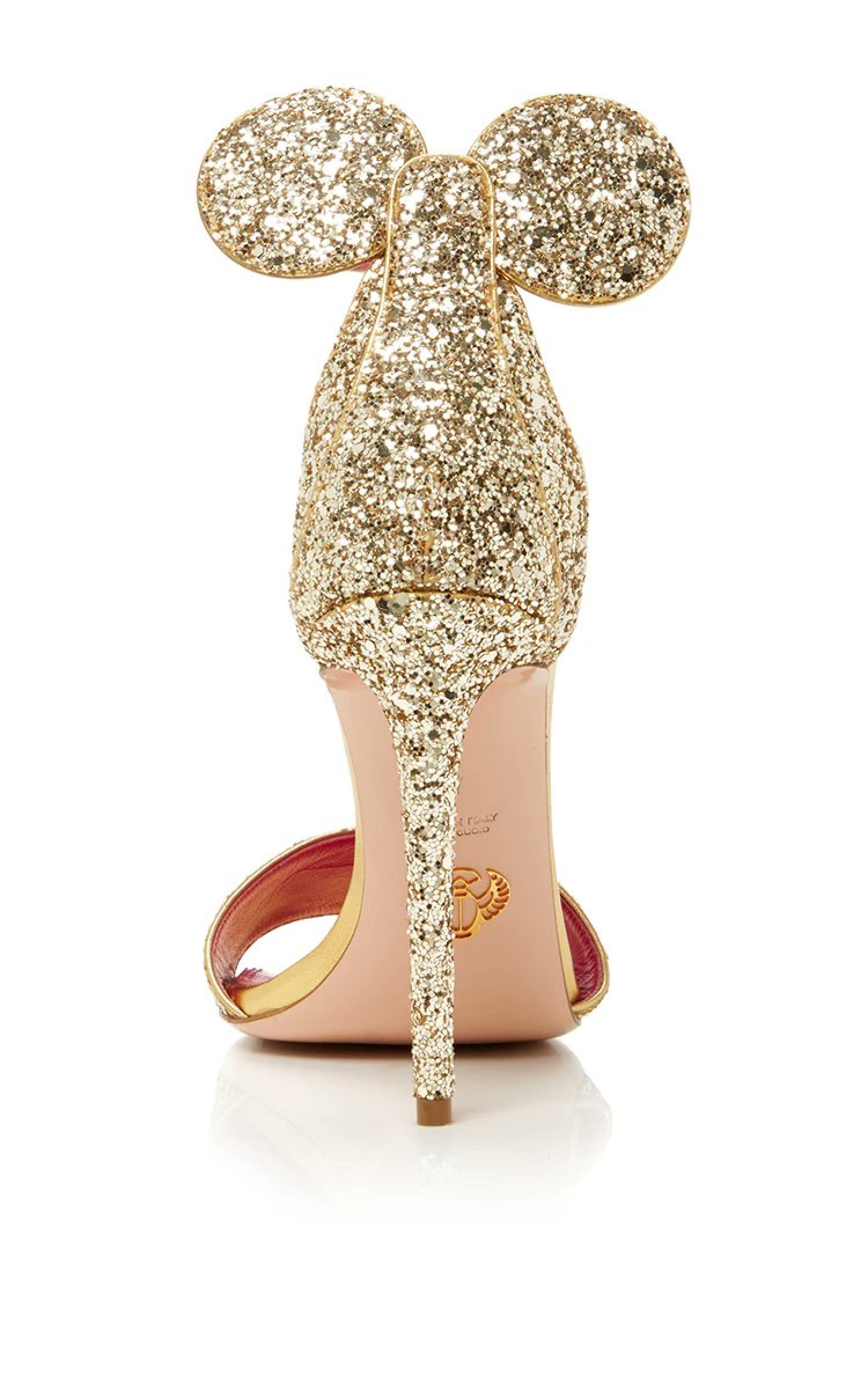 At the time, Muaddi also described the shoe business as "a jungle", requiring a "thick skin in order to navigate it, especially as a young woman".
The brand's biggest hit – and the design that put Muaddi on the map – was the Minnie Mouse Stiletto with mouse-ear details on the back of the heel. Costing between US$450-US$700, their cute-meets-sexy meets glam seemed to get a mention in every magazine out there in 2017.
Creating the Amina Muaddi brand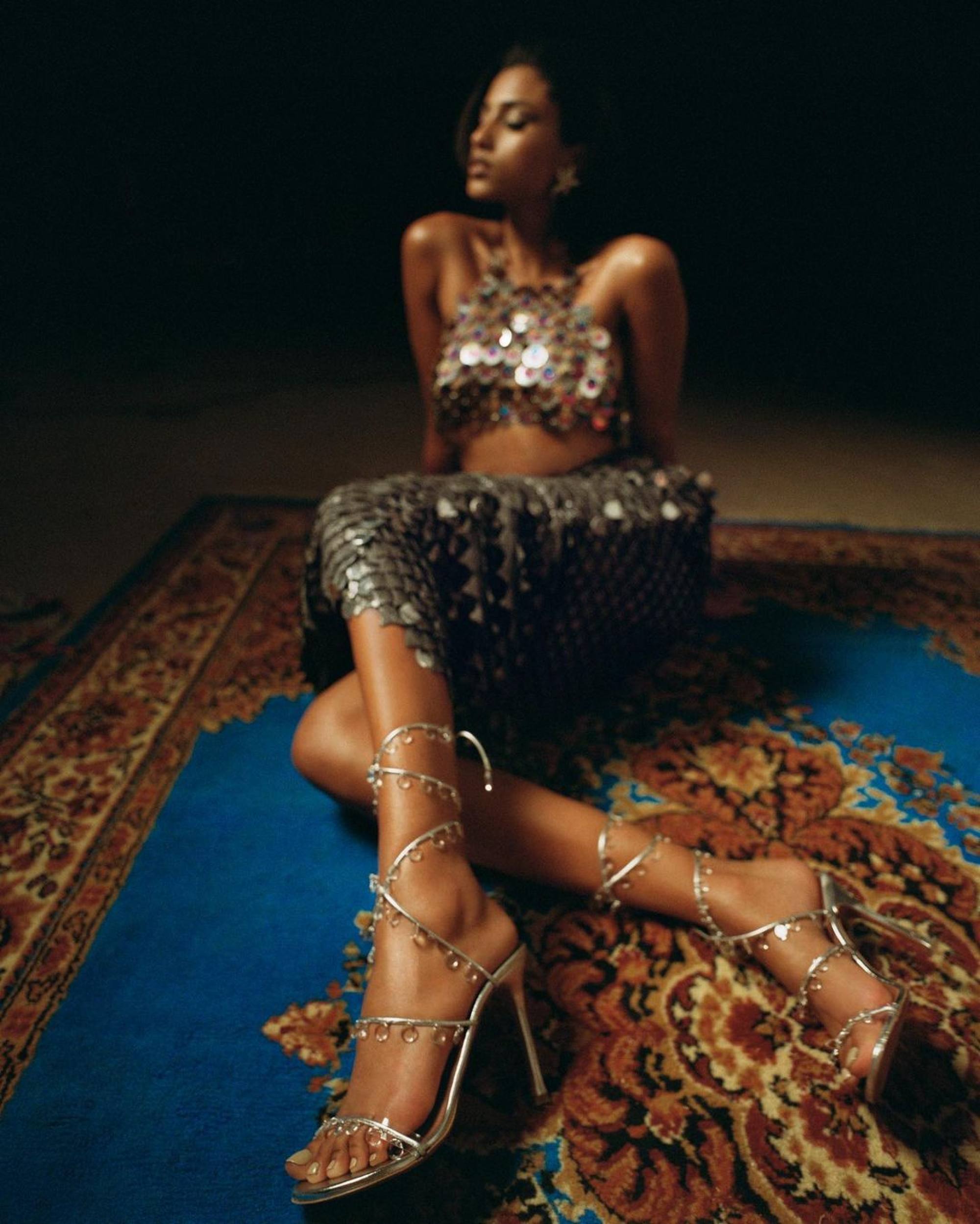 Six years later, Muaddi decided to leave Oscar Tiye and Milan to move to Paris. There, she collaborated with French haute couturier Alexandre Vauthier on a collection called Amina and began to formulate a plan to launch a new brand. Her perseverance paid off, and Muaddi launched her eponymous label, Amina Muaddi, in 2018.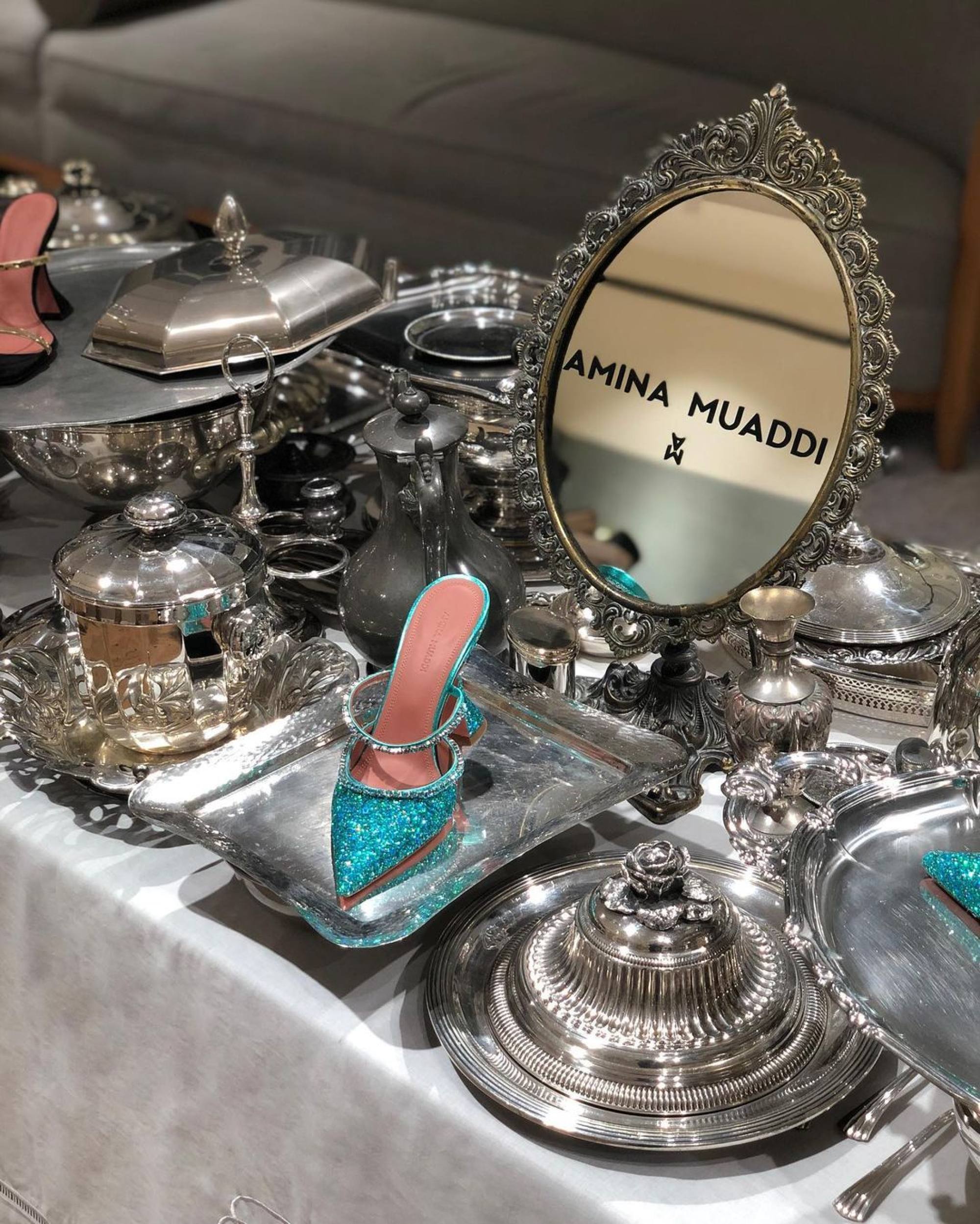 She announced the launch of her second label with a post that read, "I have been working hard on this project for about a year now, and I feel so blessed to be able to do what I love for work. I hope you like @aminamuaddiofficial as much as I do, and I wish you enjoy wearing it as much as I enjoyed creating it for you, amazing women of today."
Her party shoes sold like hot cakes – even during the pandemic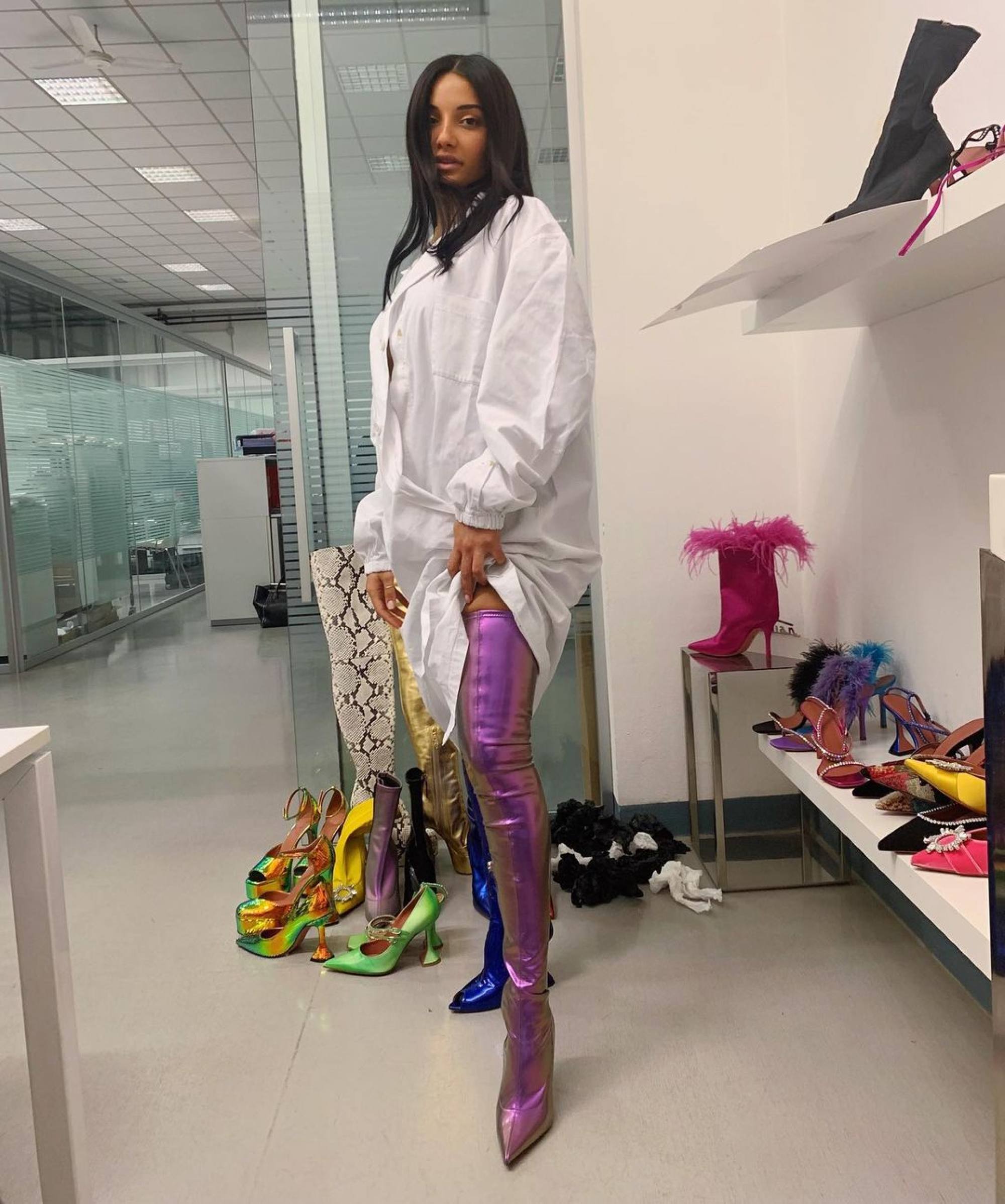 … And that's no mean feat, especially when those feet had nowhere to go! Proving it wasn't just masks and PPE gear that could sell well during a virus outbreak, Muaddi managed to continue selling her US$800 party shoes.
She launched her capsule collection for MyTheresa in March 2020, when the world was on the verge of shutting down. And yet her crystal-embellished sandals sold out within hours of launch – and continue to, according to Business of Fashion.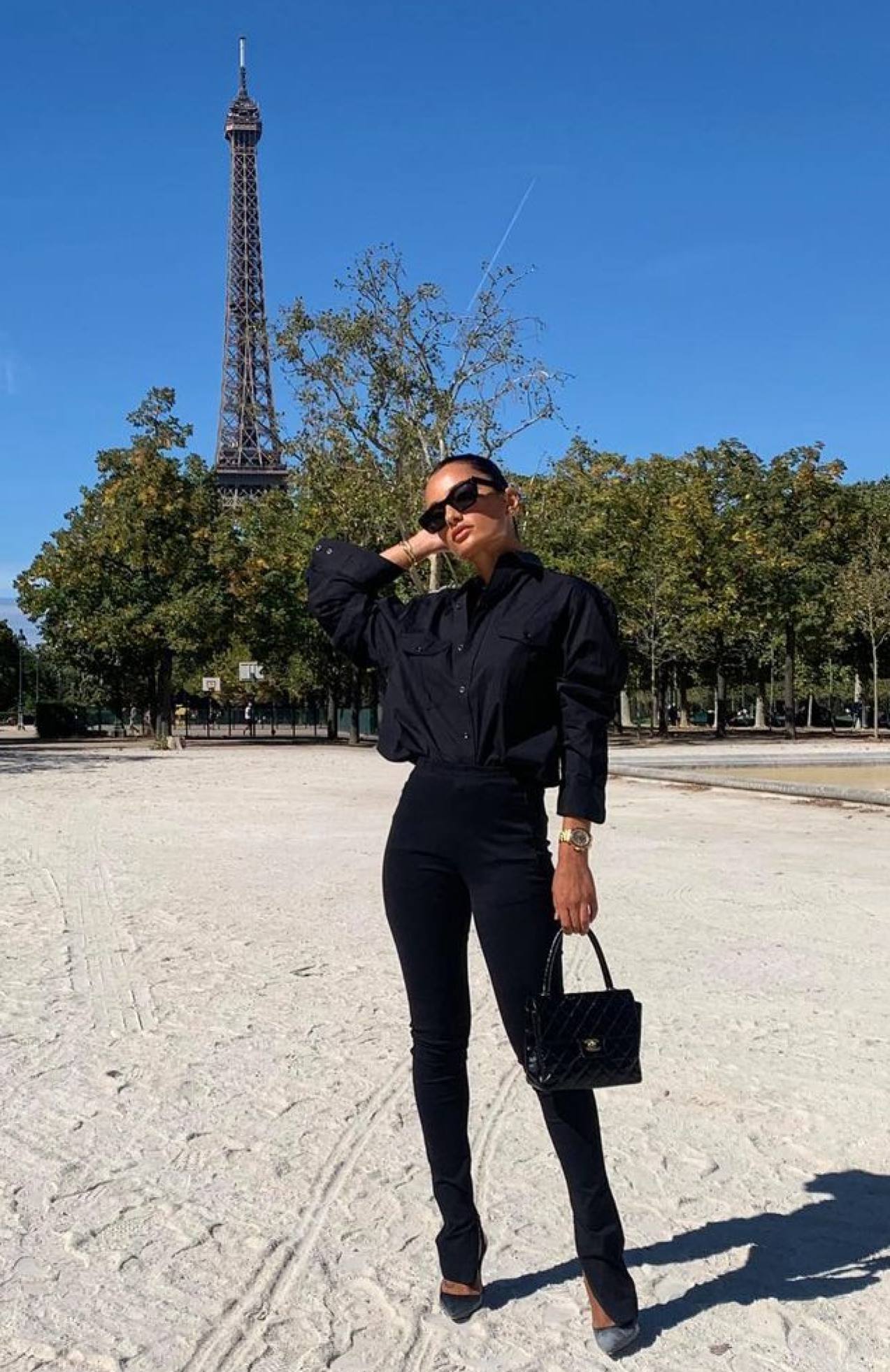 From a US$5 million net worth in 2017, the girl with the glitzy heels is worth double in 2022 – a whopping US$10 million, according to CAKnowledge.com. So what does she spend her money on? According to the same website, the designer has homes in Romania, Milan and Paris, and owns a range of cool rides including a Range Rover, Porsche and Mitsubishi.
What made the her brand so successful?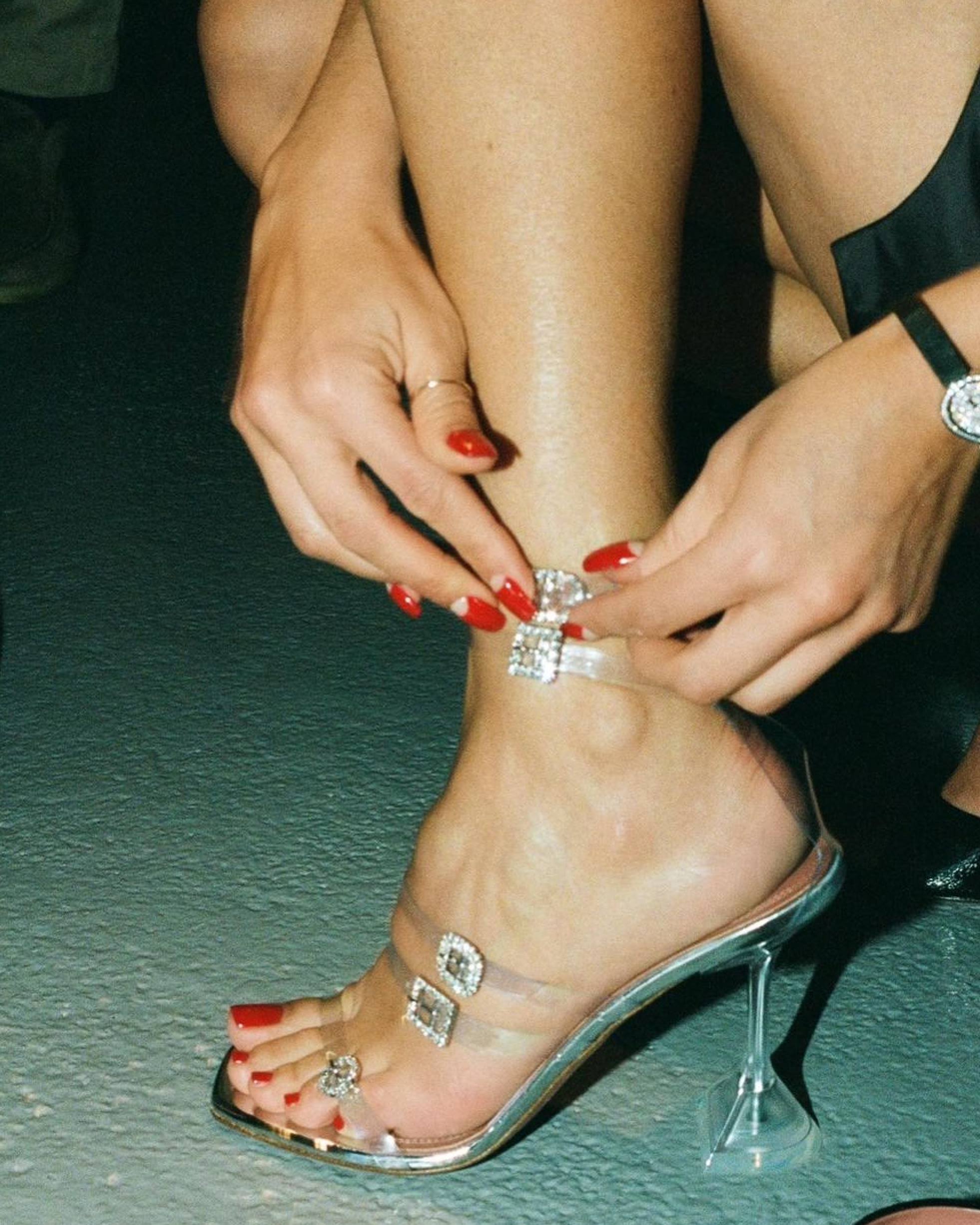 Earlier this year, Muaddi was named Entrepreneur of the Year by GQ. But it's clear that her success shouldn't be credited to the celebrities who wore her designs or affluent pandemic shoppers. As Retailbum pointed out, Muaddi's inspiring aesthetic combined with her marketing skills and sheer determination are all reasons for her success.
Muaddi clearly enjoys connecting with her Instagram following of 1.3 million and has never needed to resort to paid advertising, Retailbum added.
The 35-year-old designer is clearly taking her time, limiting herself to developing just one collection a year, according to thenationalnews.com, which only increases the hype around every release.
Celebrity fans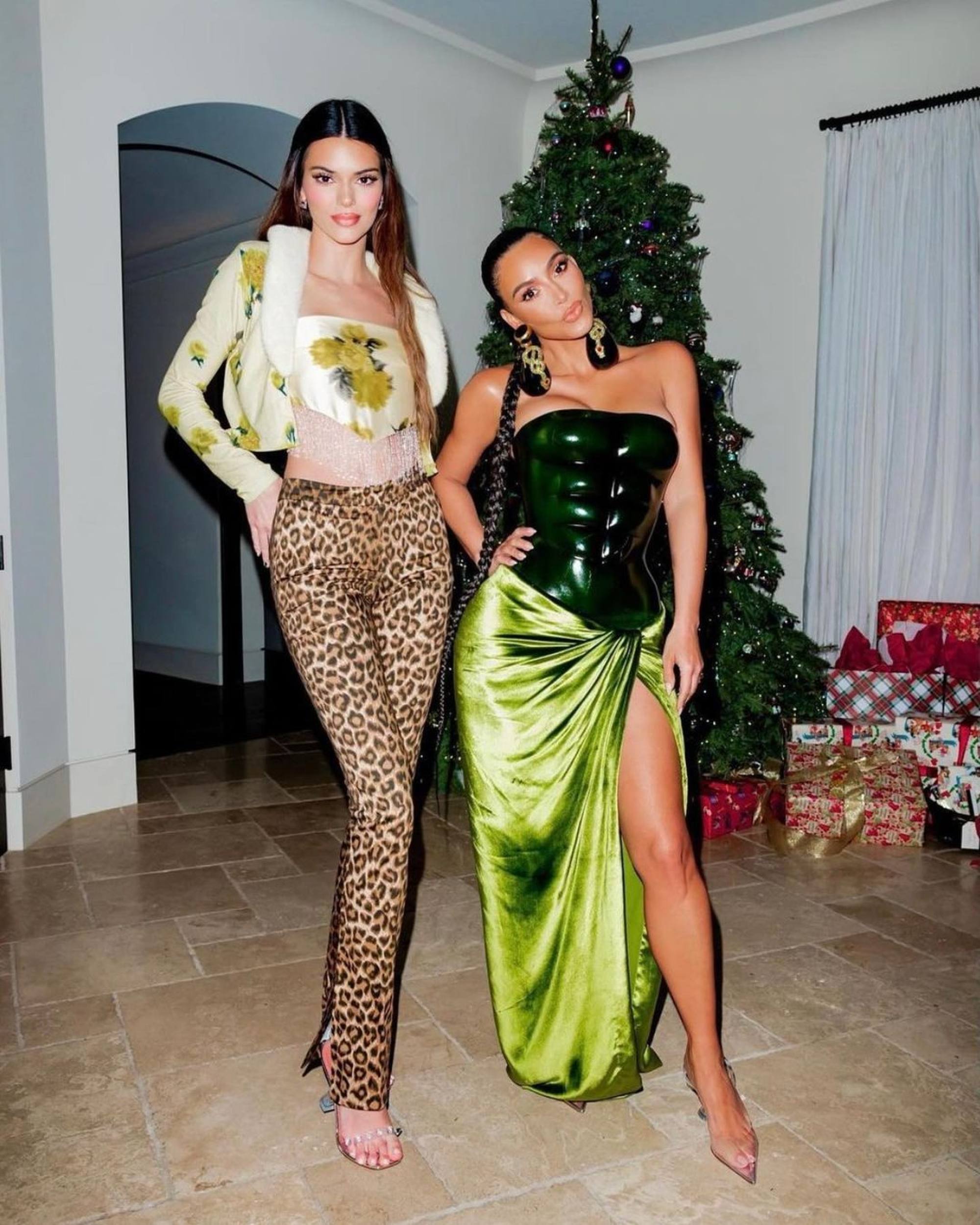 There's no denying that Muaddi's celebrity fans have boosted awareness of her brand around the world though. From titans of the music industry Beyoncé and Dua Lipa, to
the Kardashians
, some of the strongest and most influential women in the public eye have been spotted in her crystal-clad heels on more than one occasion.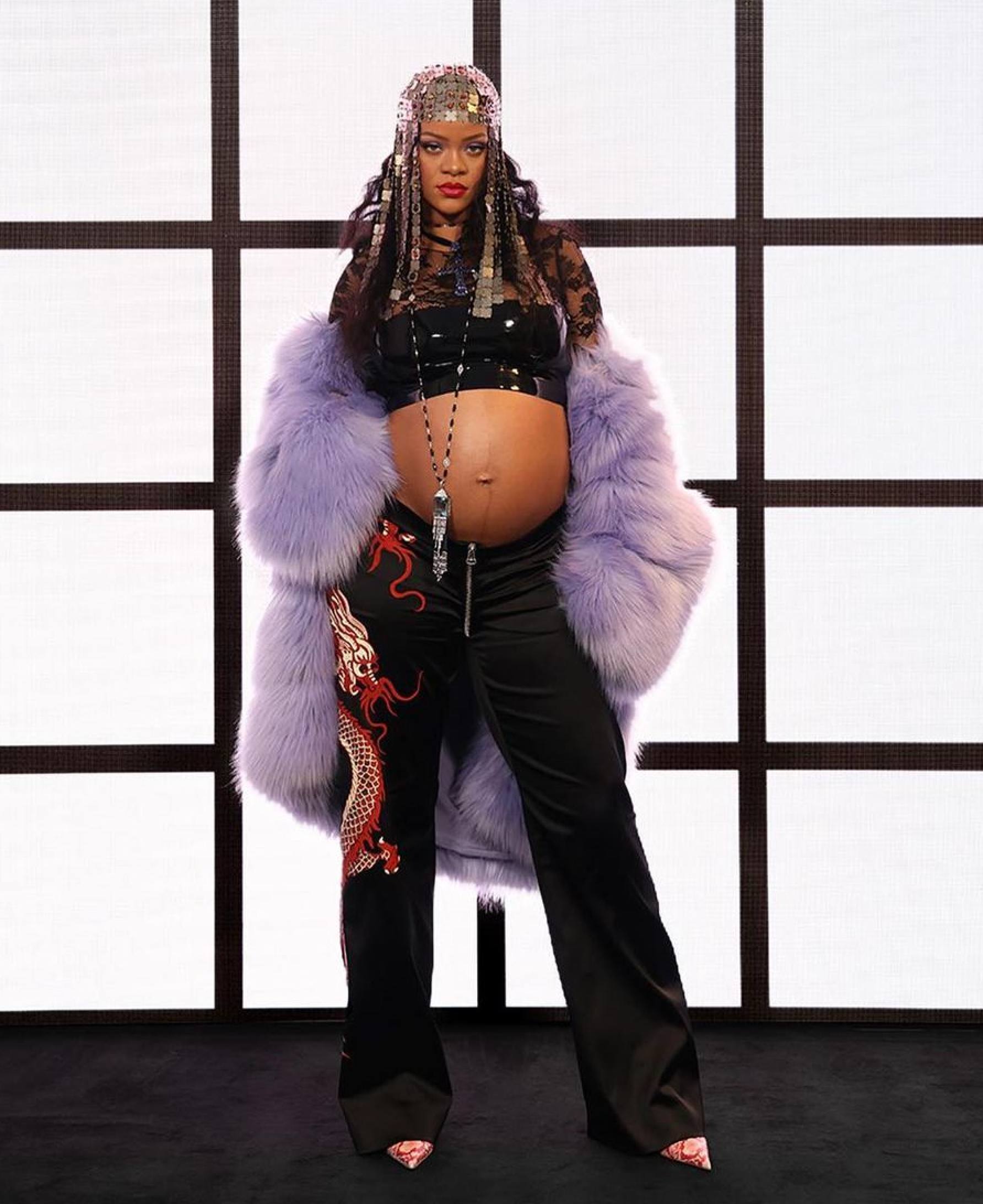 Rihanna in particular
is famous for being a fan of Muaddi's designs, choosing to flaunt the designer's shoes in photo shoots over the years – and has even collaborated with Muaddi on footwear for her Fenty label. Rihanna's partner A$AP Rocky collaborated with the designer on a shoe collection in 2020 too.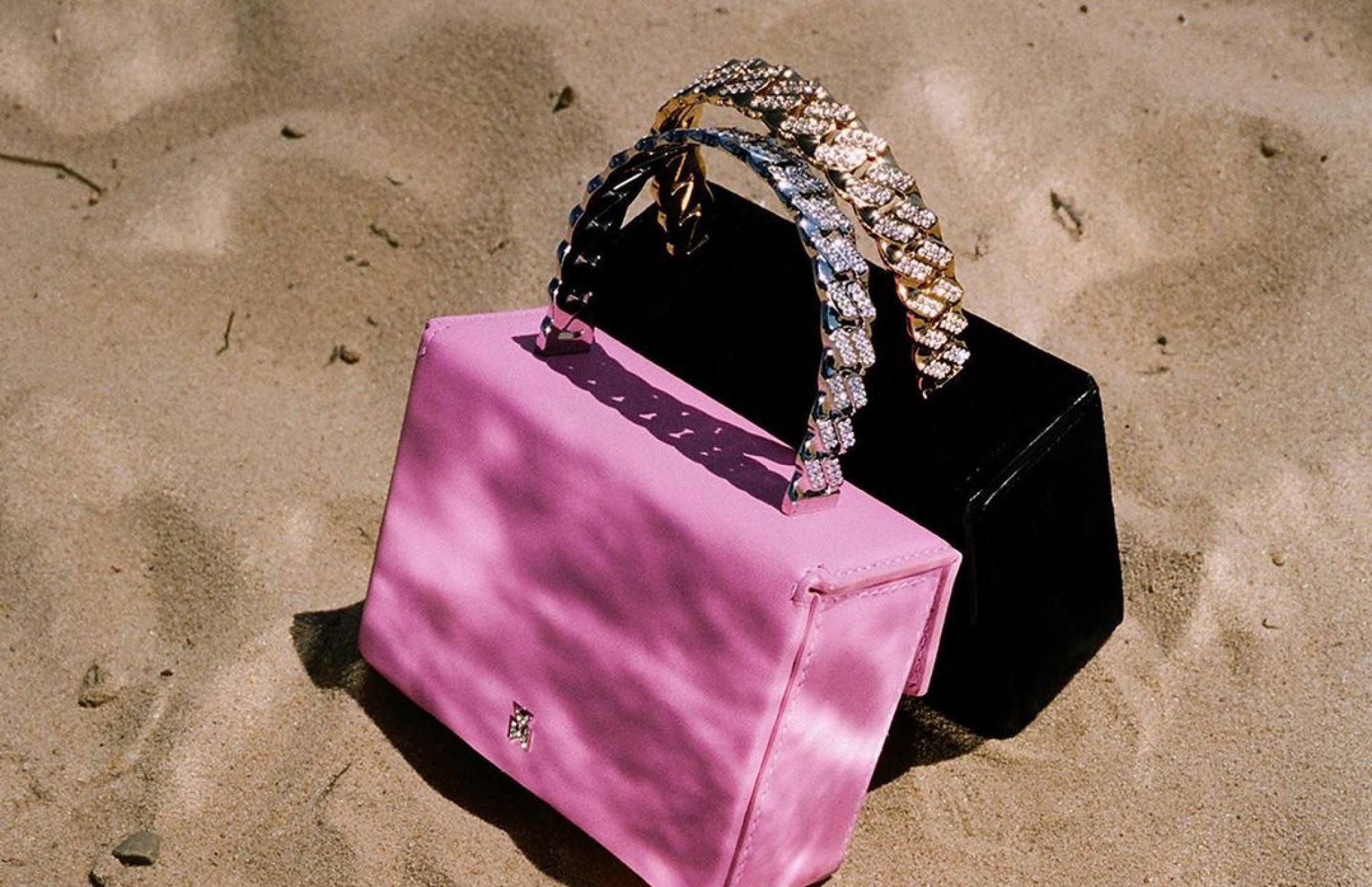 Today, the Amina Muaddi brand is stocked at almost 100 retailers globally and clocked US$22.2 million in sales in 2020 alone. Among the famous stores the brand features in are revered names like Selfridges, Harrods and Antonioli in Milan. In 2020, she also expanded into stylish mini-bags, cutely dubbed "aminis", and statement earrings. We can't wait to see what she creates next …

Kim Kardashian loves Muaddi's Holli slingback while Kendall Jenner wears the Julia sandals, but it was her Minnie Mouse heels for Oscar Tiye that first put the designer on the map
Growing up in Romania, a nine year old Muaddi dreamed of working in fashion, so after a stint at Vogue she launched her first label, and she boasts 1.3 million followers on Instagram