13 supermodels with insanely expensive engagement rings: from Hailey Bieber's US$600,000 rock to Emily Ratajkowski's double diamond – and the gorgeous sparkler Alessandra Ambrosio lost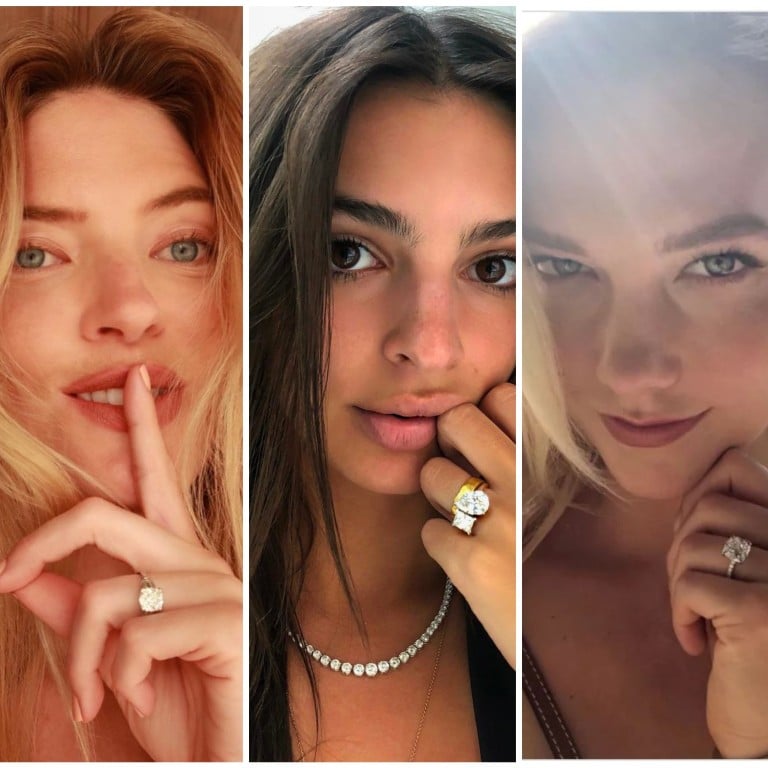 To a supermodel, image is everything. So naturally, would-be suitors need to bring the bling when it comes to getting down on one knee.
Hailey Bieber, for example, has a massive ring from Justin Bieber that could have cost US$600,000, while Shanina Shaik, on the other hand, once wore a gold, diamond ring in a hexagon shape.
So don your shades – because here are some of the brightest (and most expensive jewels) given to the queens of the catwalk.
Alessandra Ambrosio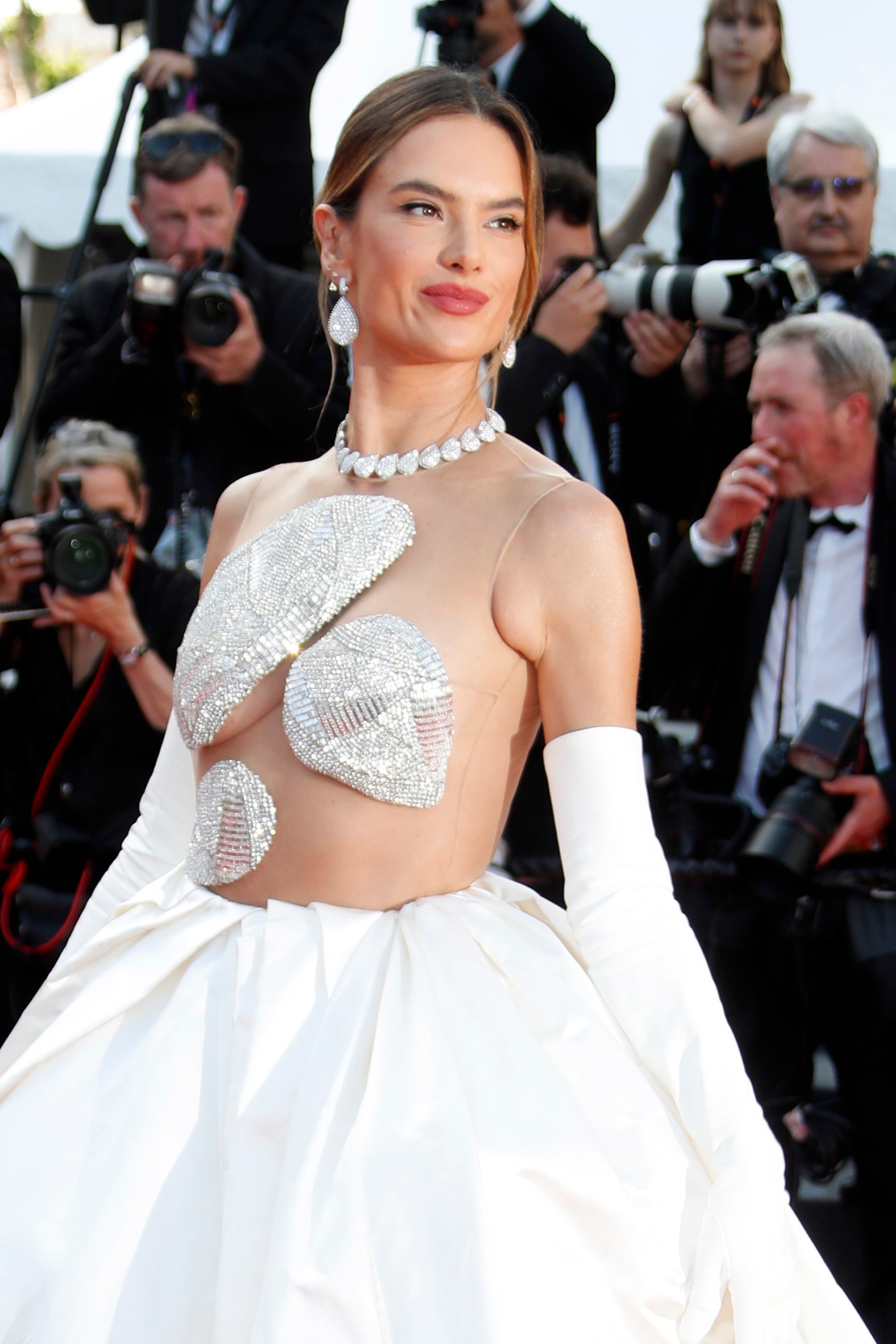 Alessandra Ambrosio received a square-cut sparkler from entrepreneur Jamie Mazur in 2008 – but she didn't have the ring for long.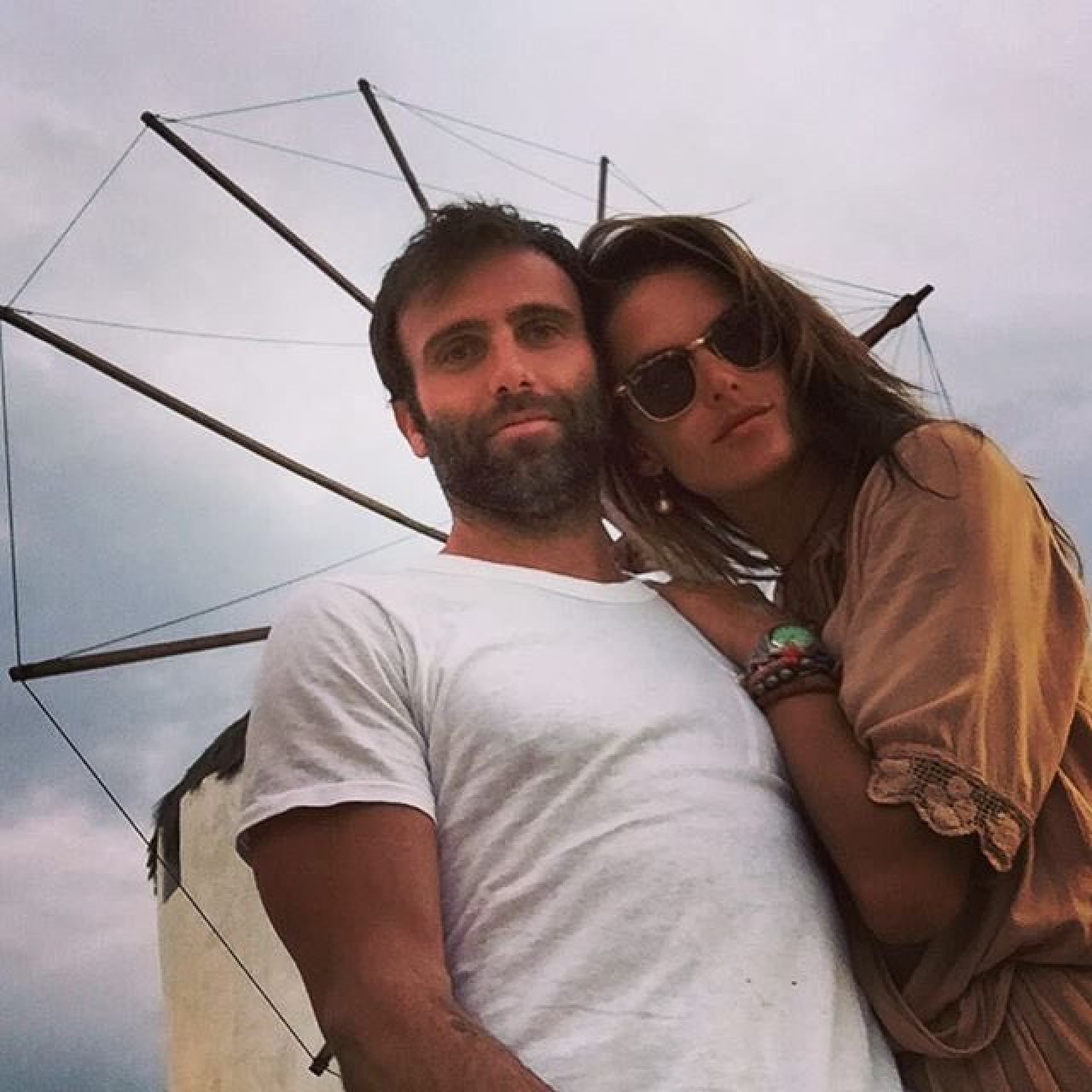 As Ambrosio told Vogue UK in 2016: "I actually lost my engagement ring a few years ago, so I do want to replace it. I don't know if he's going to make me replace it myself since I lost it!"
Ambrosio was engaged to Jamie Mazur between 2008 and 2018, but they never actually married. It's unclear if the model ever donned another ring to signify her engagement to Mazur, but in March 2018, the couple of 10 years announced they had separated.
Rosie Huntington-Whiteley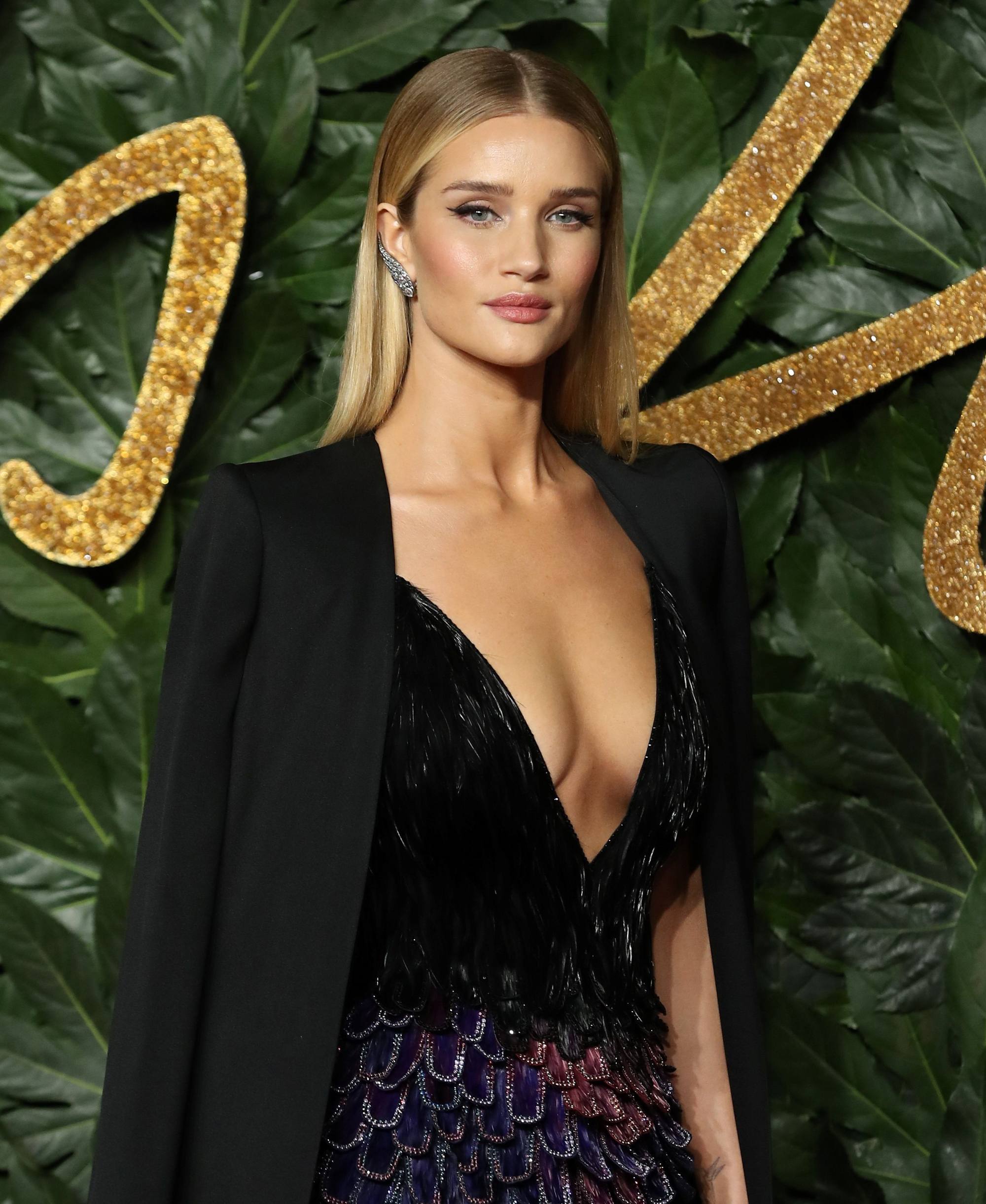 In 2016, Rosie Huntington-Whiteley started wearing a statement diamond from Jason Statham.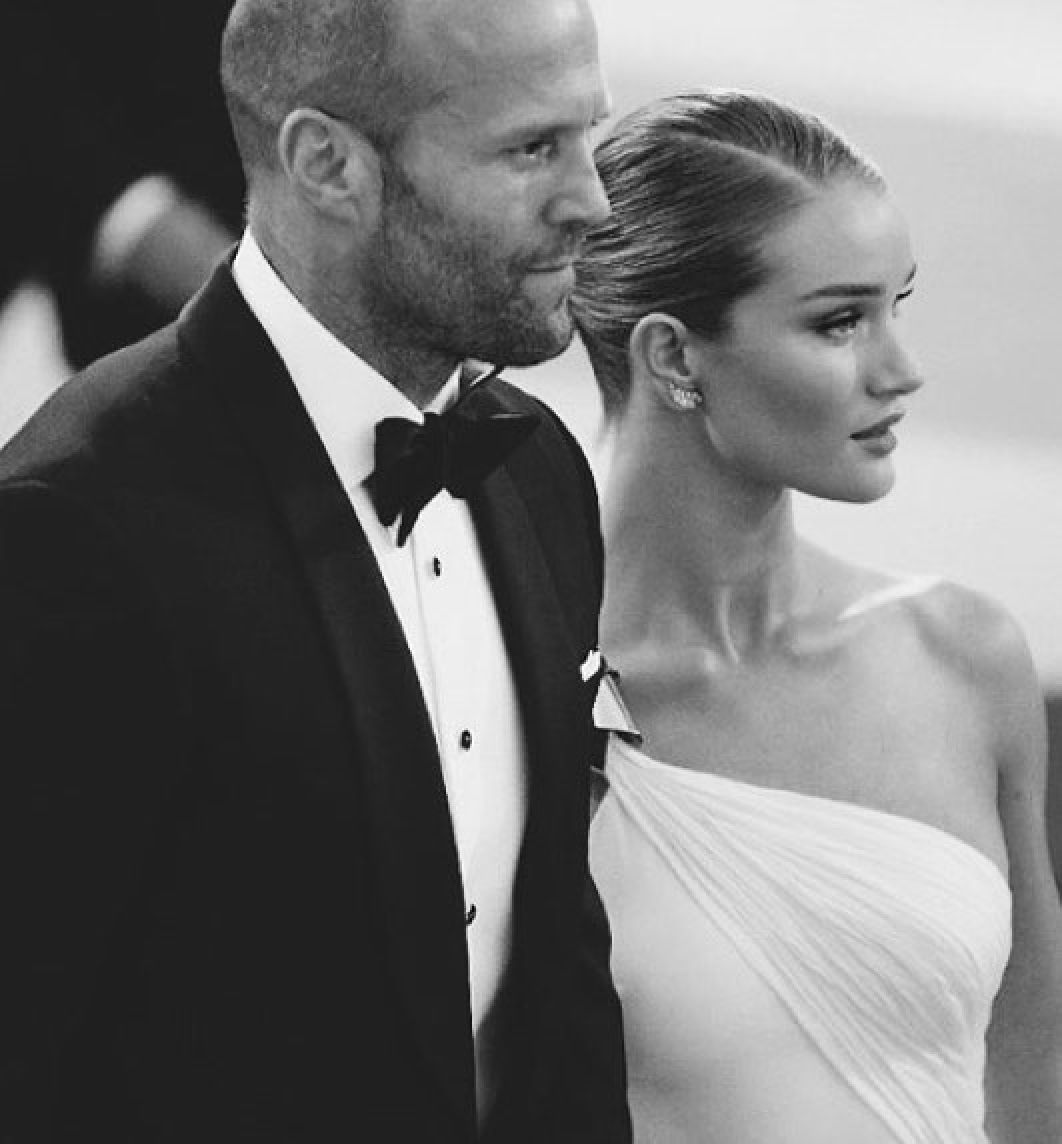 She debuted her ring at the Golden Globes that year and has been engaged to the actor ever since.
In 2016, US Weekly reported that Neil Lane designed the jewellery, which features a round, five-carat diamond set in a platinum band. The publication also reported that it cost US$350,000. Phew.
Kate Upton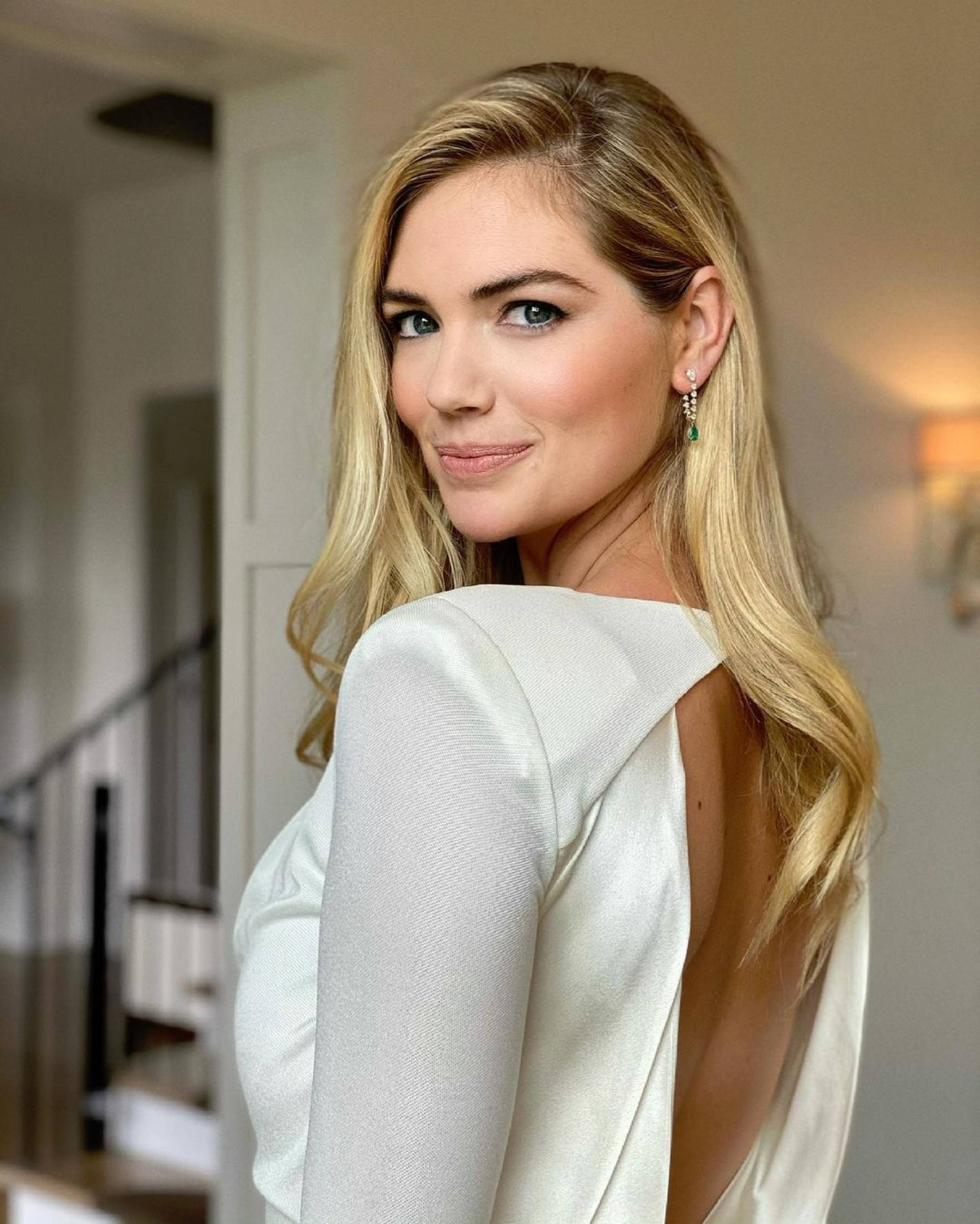 In May of that year, Kate Upton debuted a similarly shaped ring from her now-husband Justin Verlander on the Met Gala red carpet.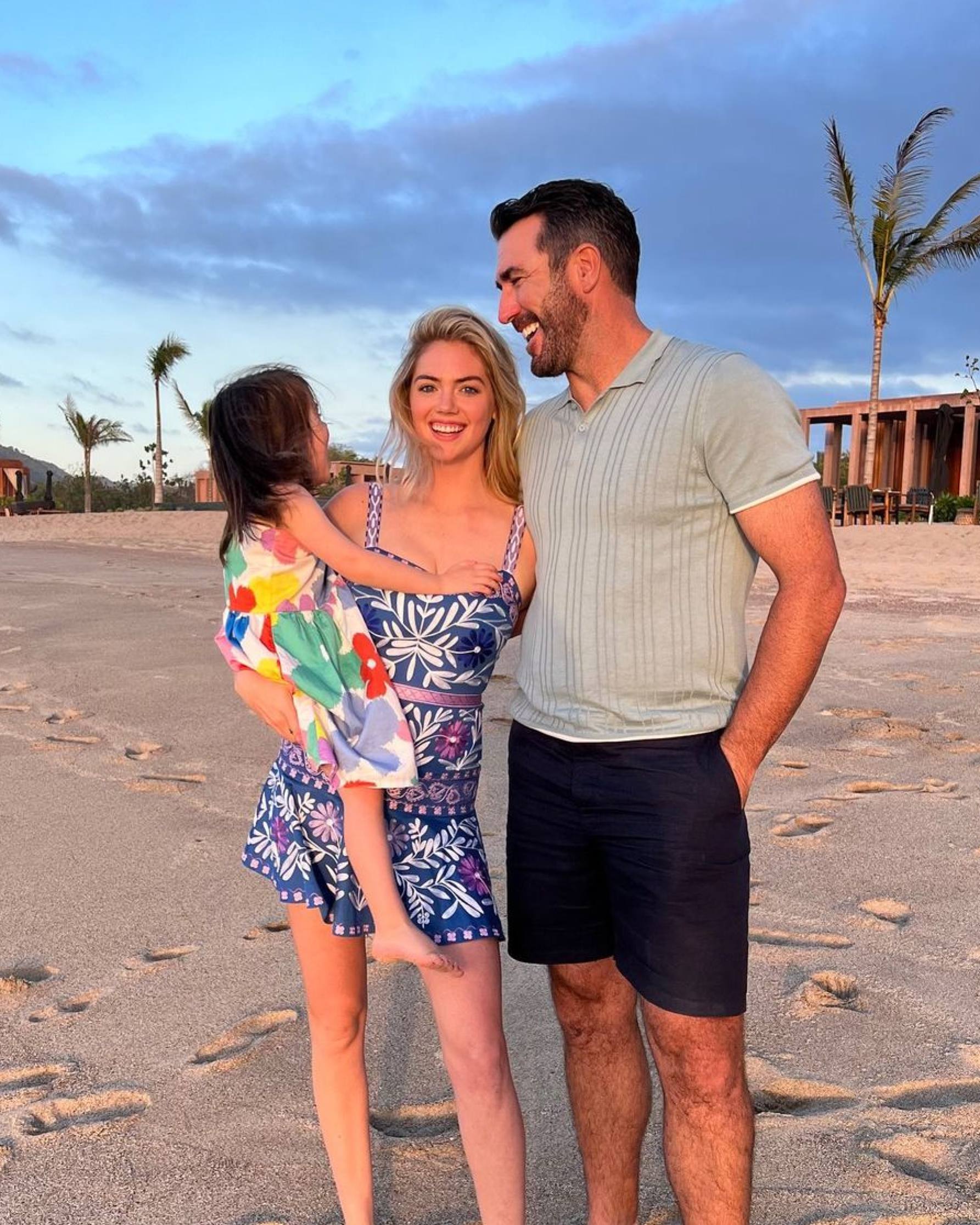 People reported that jeweller Anita Ko worked with Verlander to create the ring, which features a large, eight-carat solitaire inside a silver band with swooped claws covered in pavé diamonds.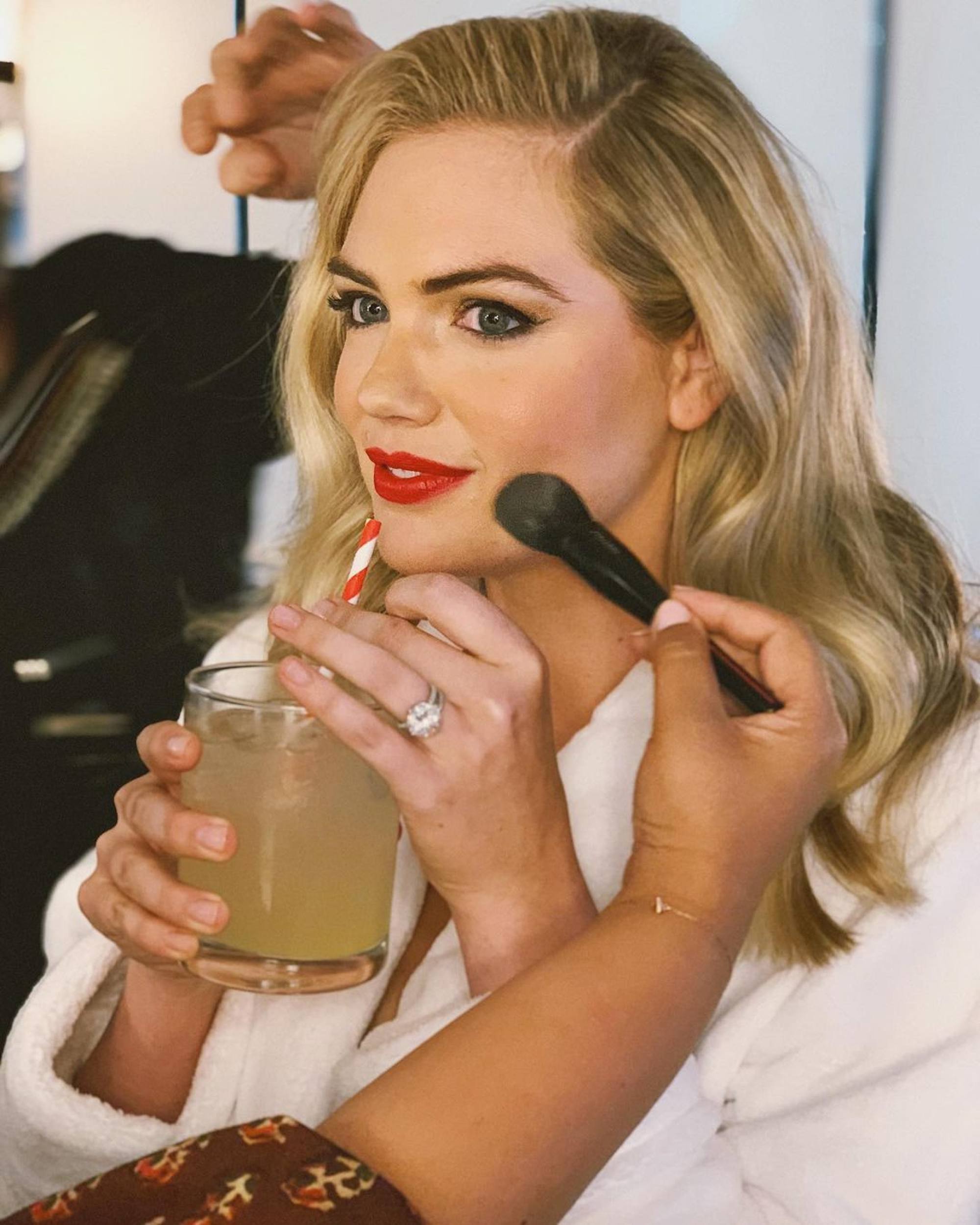 Upton and Verlander later married in November 2017.
Shanina Shaik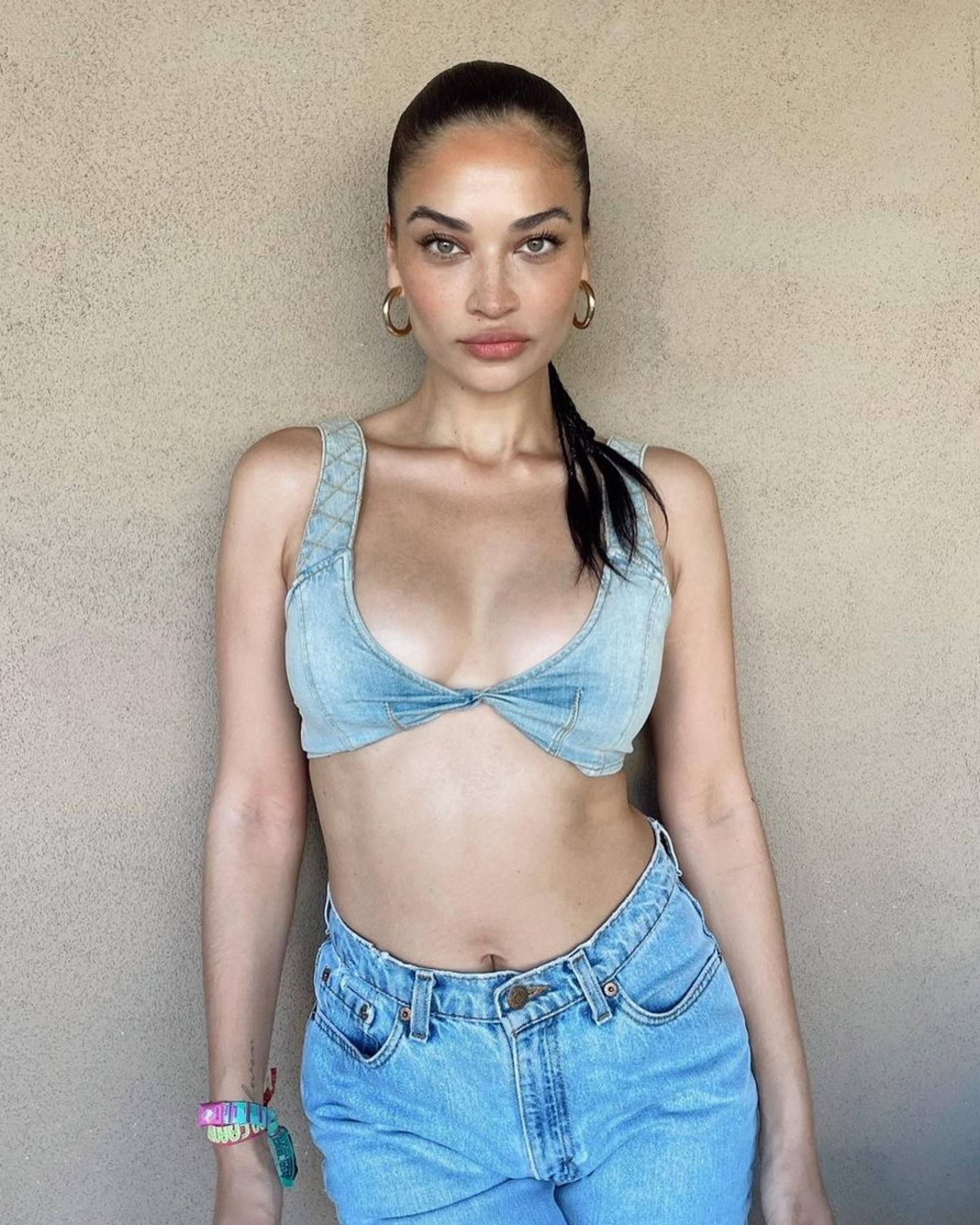 In January 2016, Shanina Shaik showed off her one-of-a-kind jewellery from DJ Ruckus.
Designer Lorraine Schwartz actually created two engagement rings for the model, Harper's Bazaar Arabia reported at the time, and Shaik chose the one she liked best.
Her favourite had a large, hexagon-cut stone set in a gold band, with another hexagon-shaped halo of diamonds surrounding it.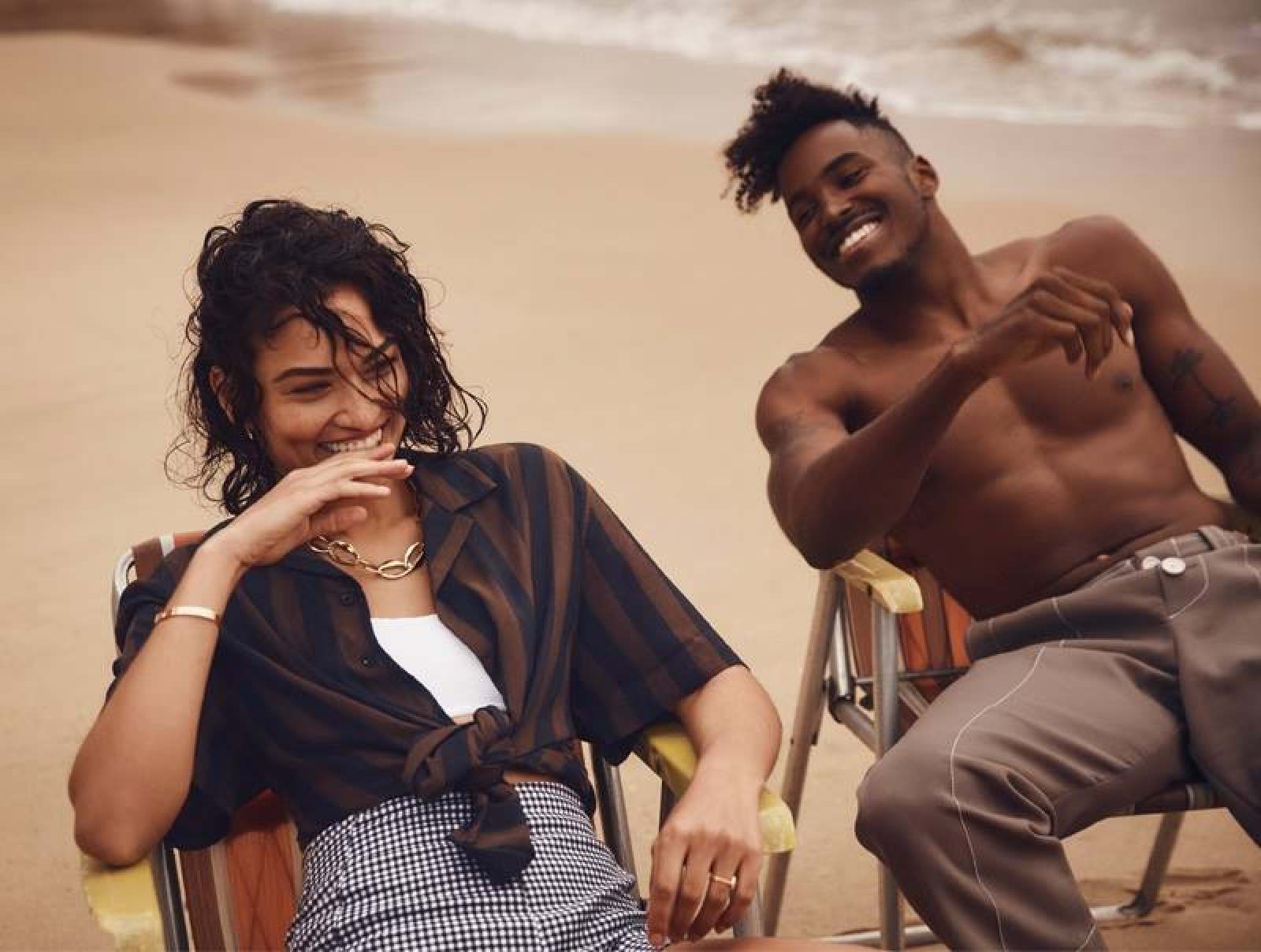 Though they married in 2018, the couple announced their split around one year later in August 2019.
Hailey Bieber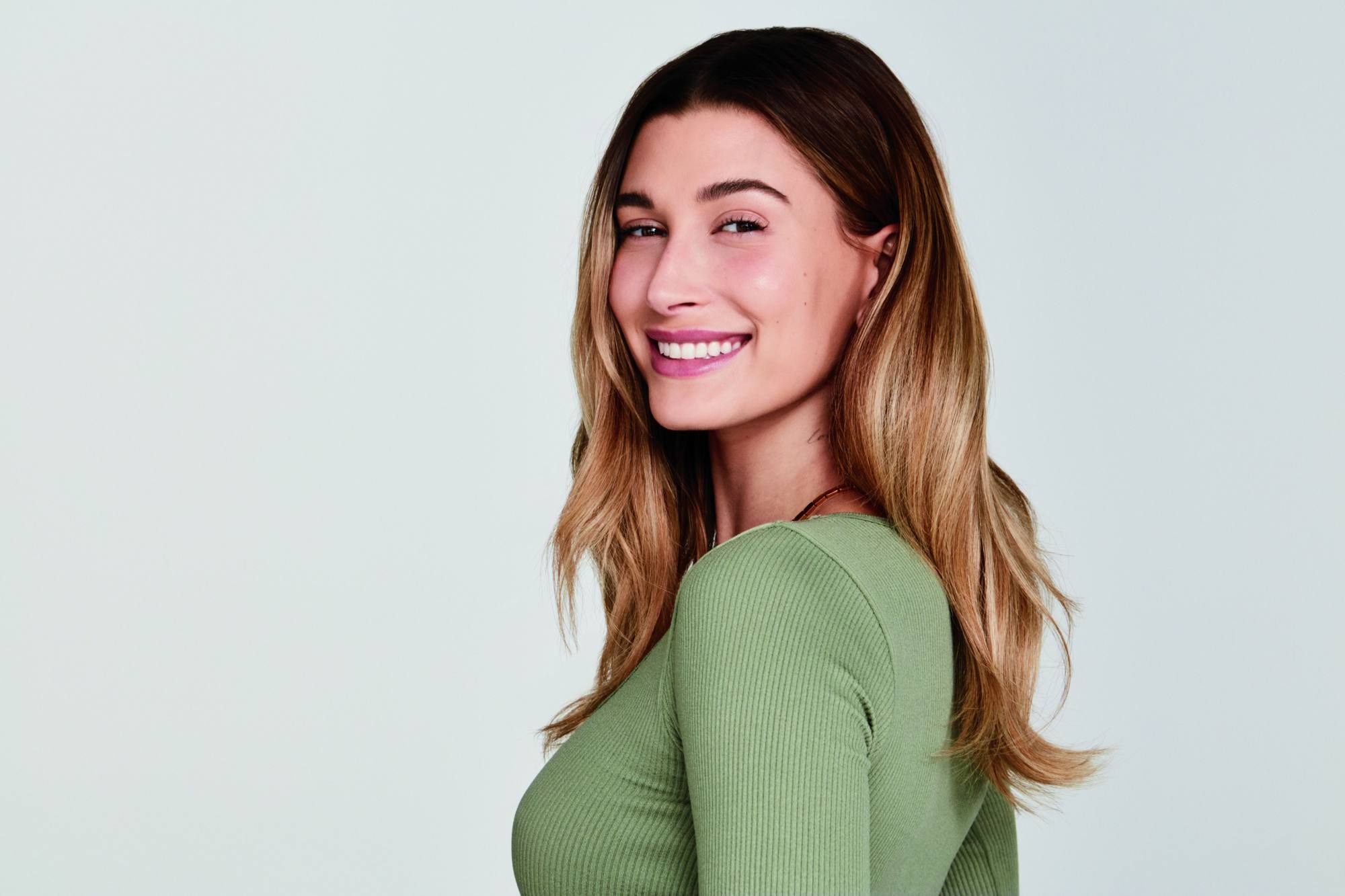 Hailey Bieber confirmed her engagement to Justin Bieber on July 7, 2018, but didn't share her ring with the world until almost two months later.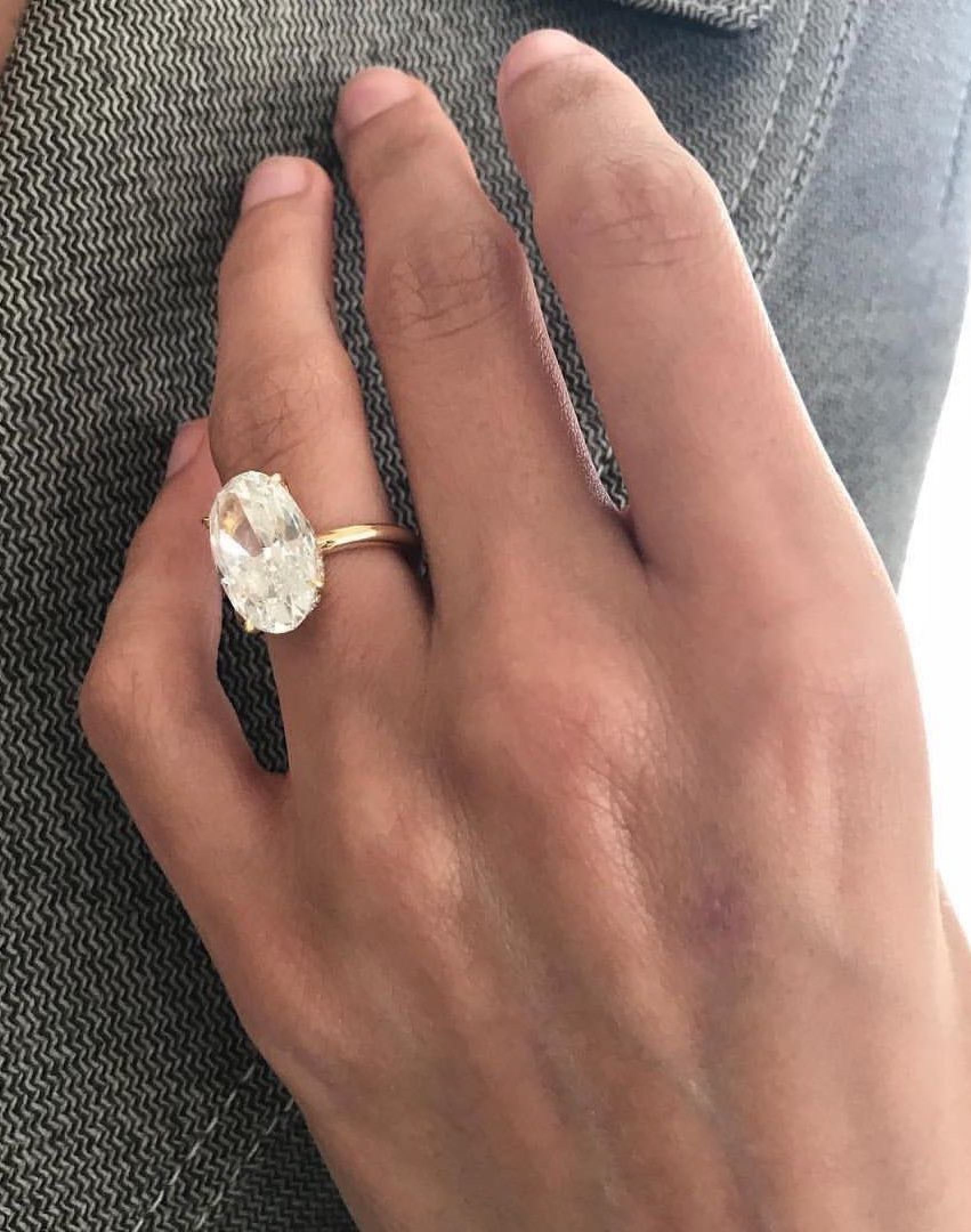 But when she did showcase her oval-shaped ring, Bieber did so in a fashionable way: on the cover of Vogue Mexico.
Gemologist and diamond expert Grant Mobley said that at the time that her ring appeared to feature an eight-carat diamond, and could have cost US$600,000.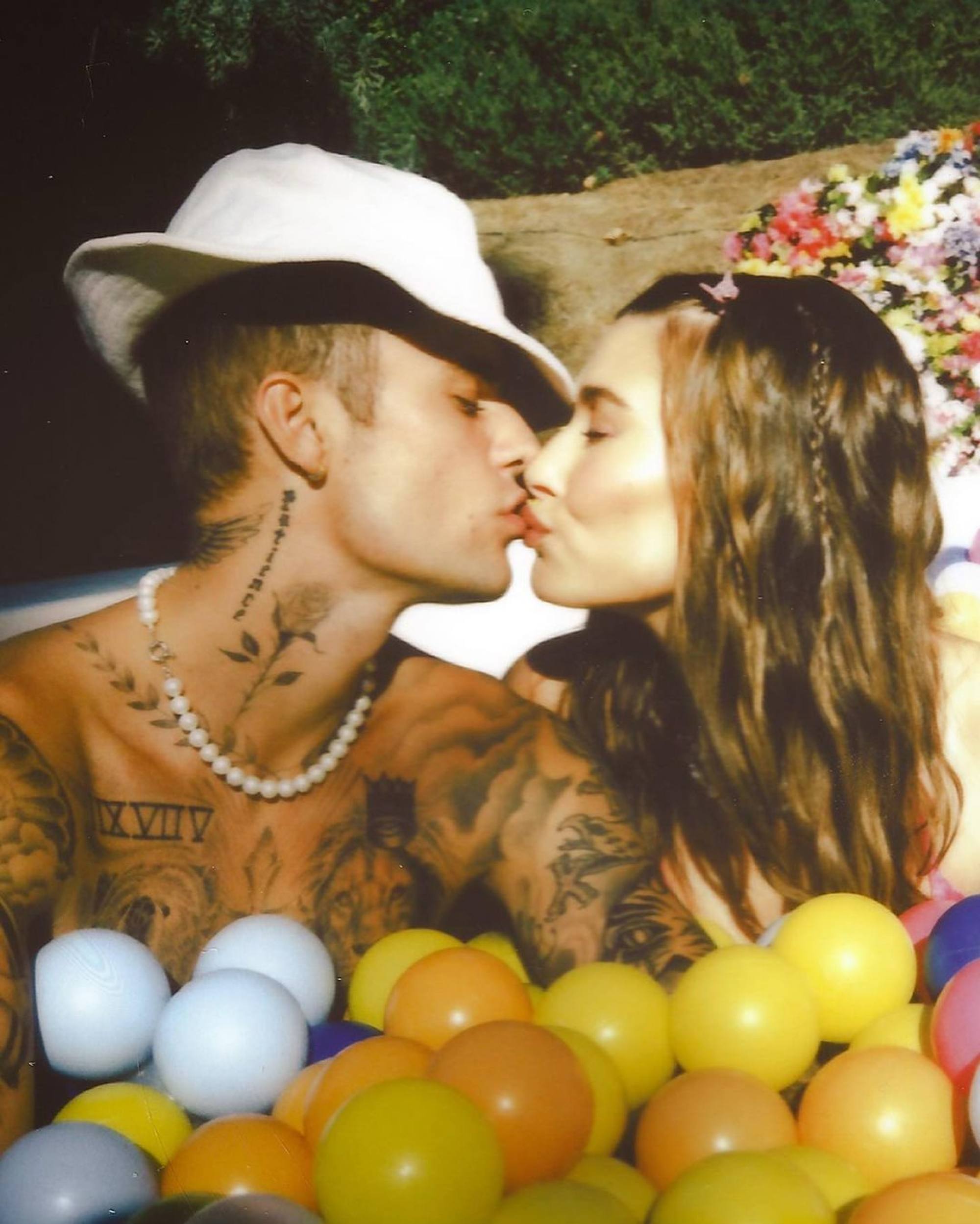 The model's now-husband worked with Jack Solow of Solow & Co. to design the ring.
"In the end, Justin wanted something that would gracefully accentuate Hailey's beautifully-shaped hands," the jeweller told People at the time.
Emily Ratajkowski
Emily Ratajkowski also waited until July 2018 to give fans a close-up look at her unique ring from Sebastian Bear-McClard.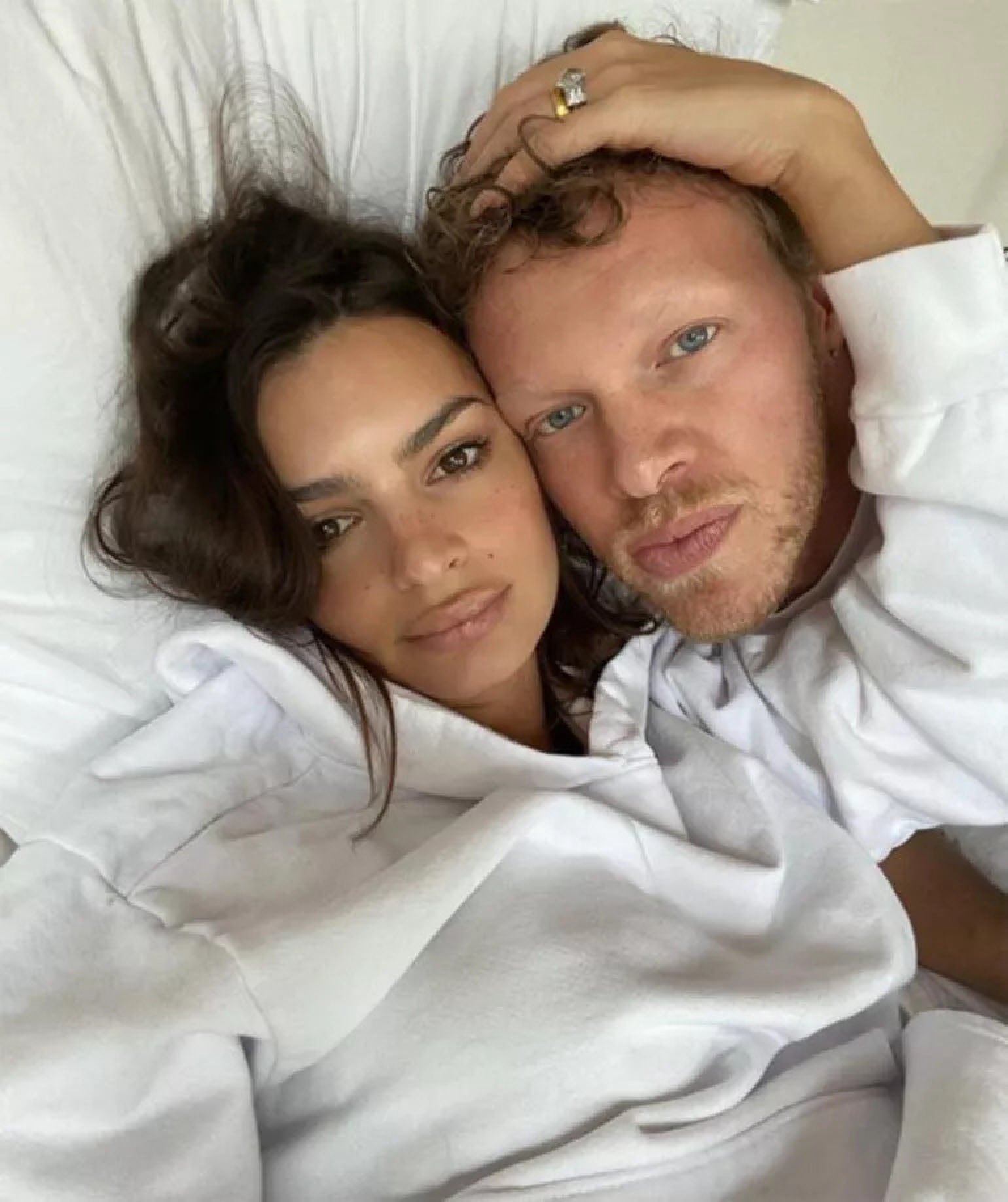 Kathryn Money of Brilliant Earth told Page Six at the time that Ratajkowski's ring could have cost anywhere between US$50,000 to US$90,000.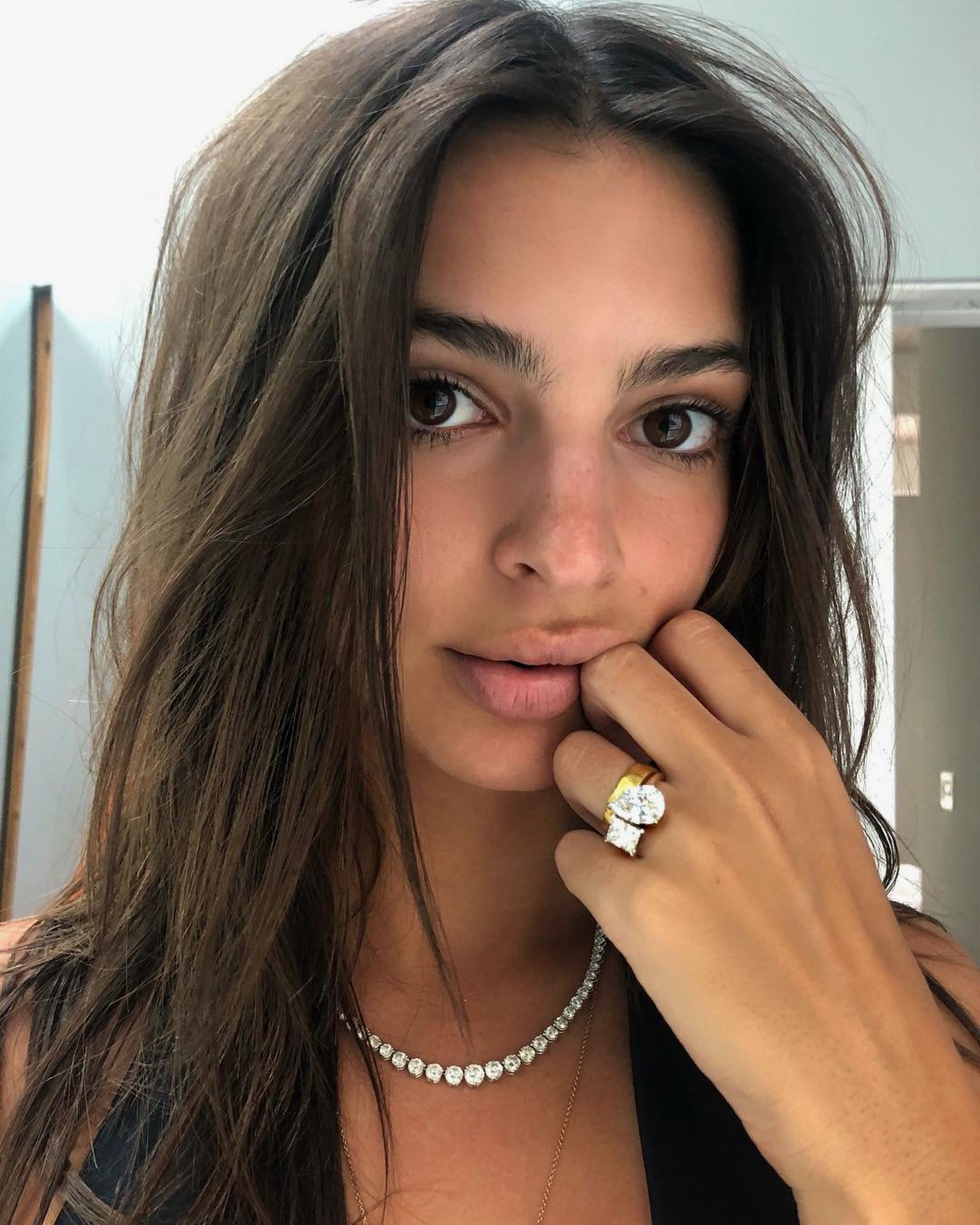 But its price wasn't the stand-out feature of the ring. Instead, it was its actual diamonds: a two-carat, princess-cut diamond and a three-carat, pear-shaped diamond, both of which matched her thick wedding band.
The couple announced in July 2022 that they'd be divorcing after four years of marriage.
Karlie Kloss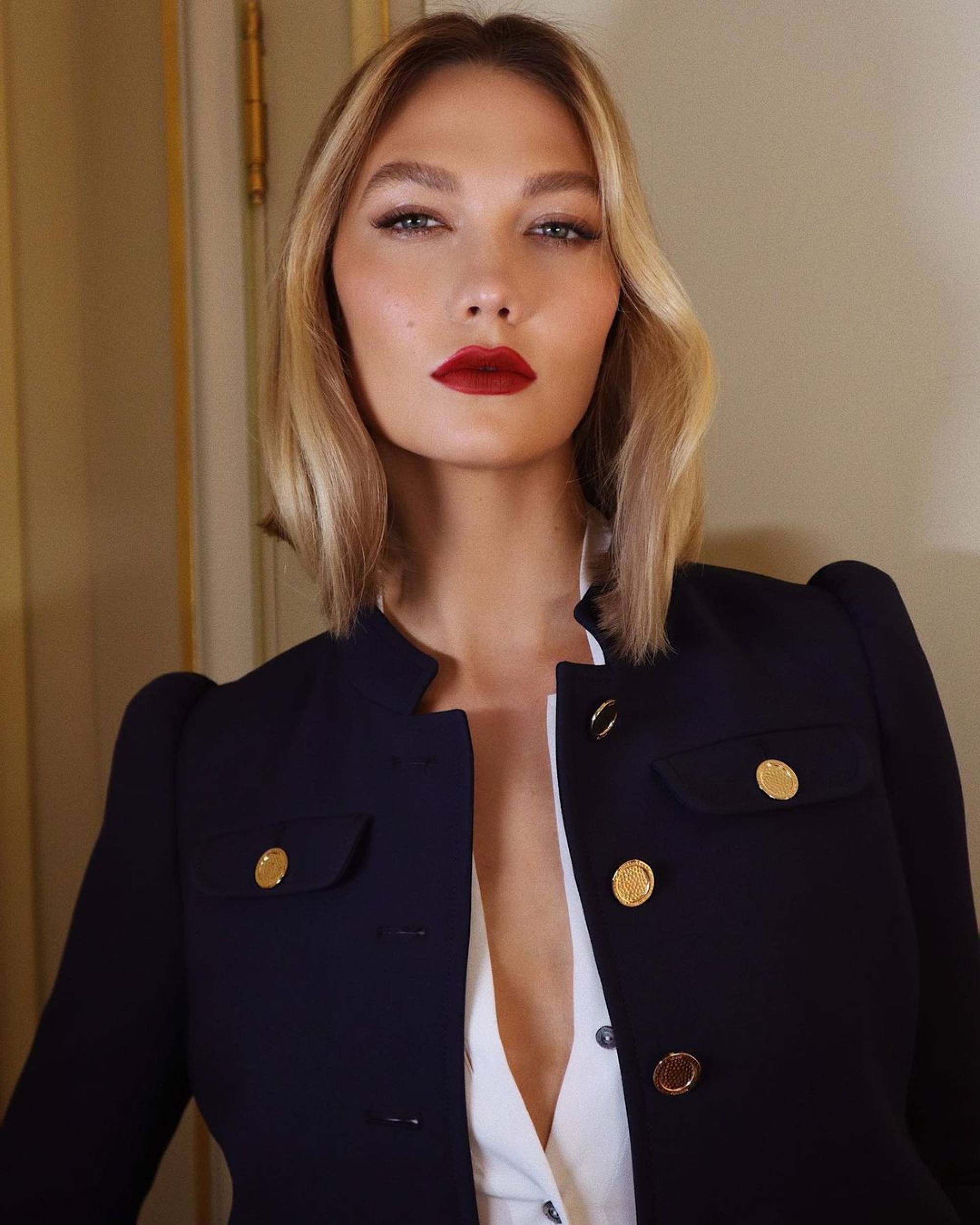 On July 27, 2018, Karlie Kloss gave the internet a glimpse of her expensive rock from Joshua Kushner.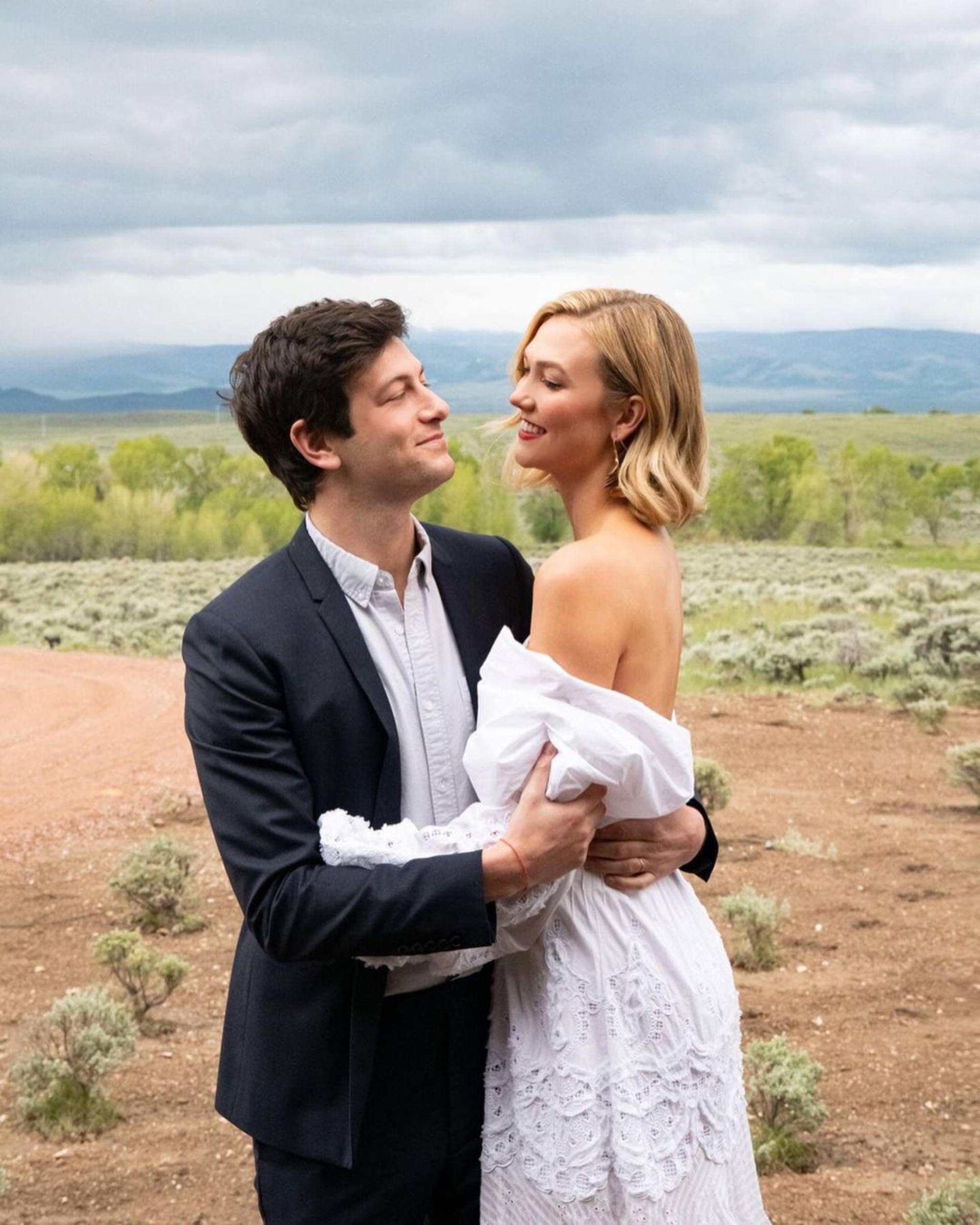 As Brilliant Earth's Kathryn Money told Page Six at the time, the ring's square-cut diamond, crystal-covered band, and silver setting could have cost between US$200,000 and US$500,000.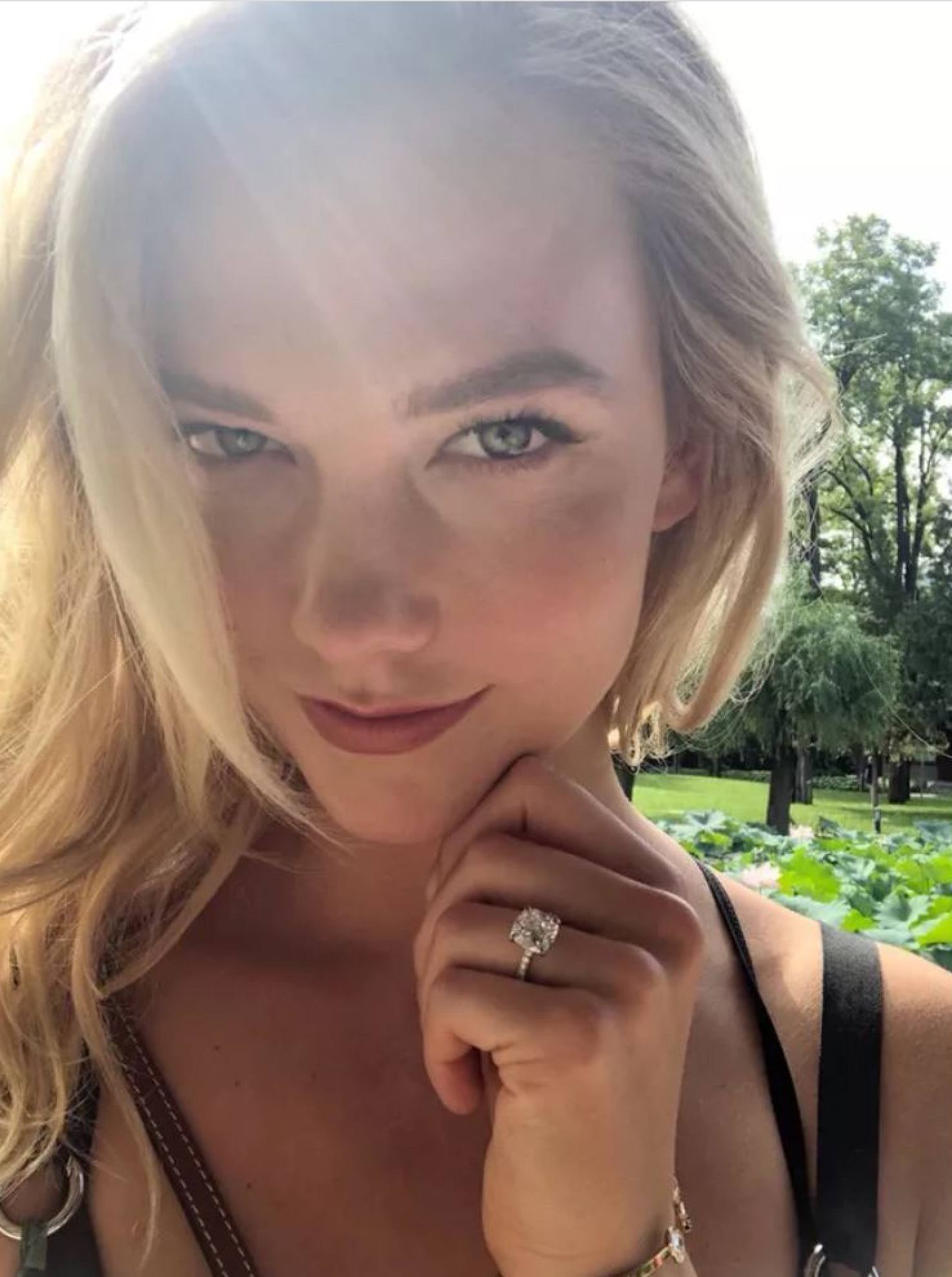 The centre stone of the ring, Money added, is likely between seven and eight carats.
Heidi Klum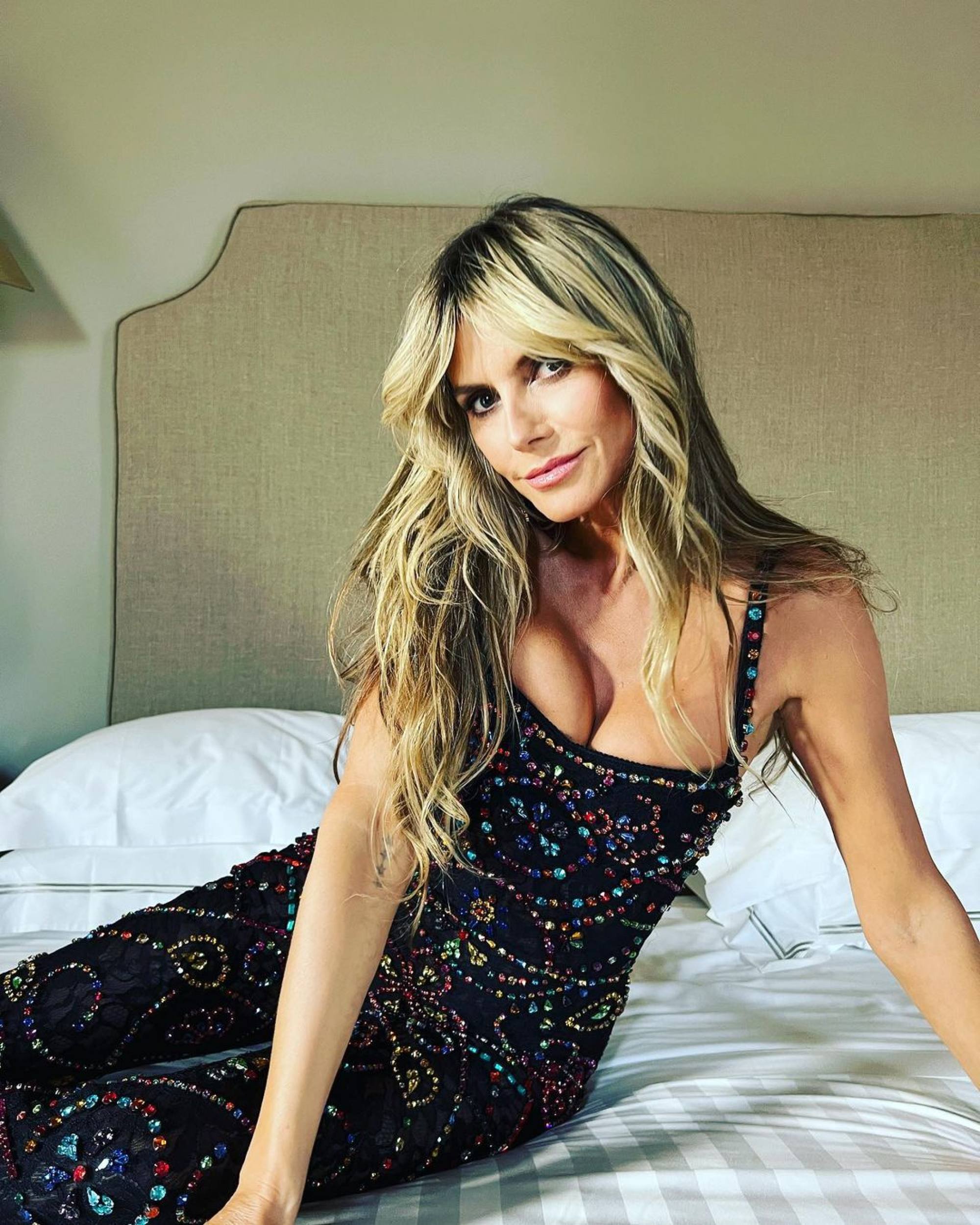 Heidi Klum's dark engagement ring, which she received on Christmas Eve in 2018, was specially designed for the model by her now-husband Tom Kaulitz.
"Tom drew the dream ring for Heidi and then went in search of the right stones," a friend of Klum's told People at the time.
He specifically wanted a green centre stone, as that is Klum's favourite colour, People reported, and chose one that looks green in sunlight but red under darker lighting.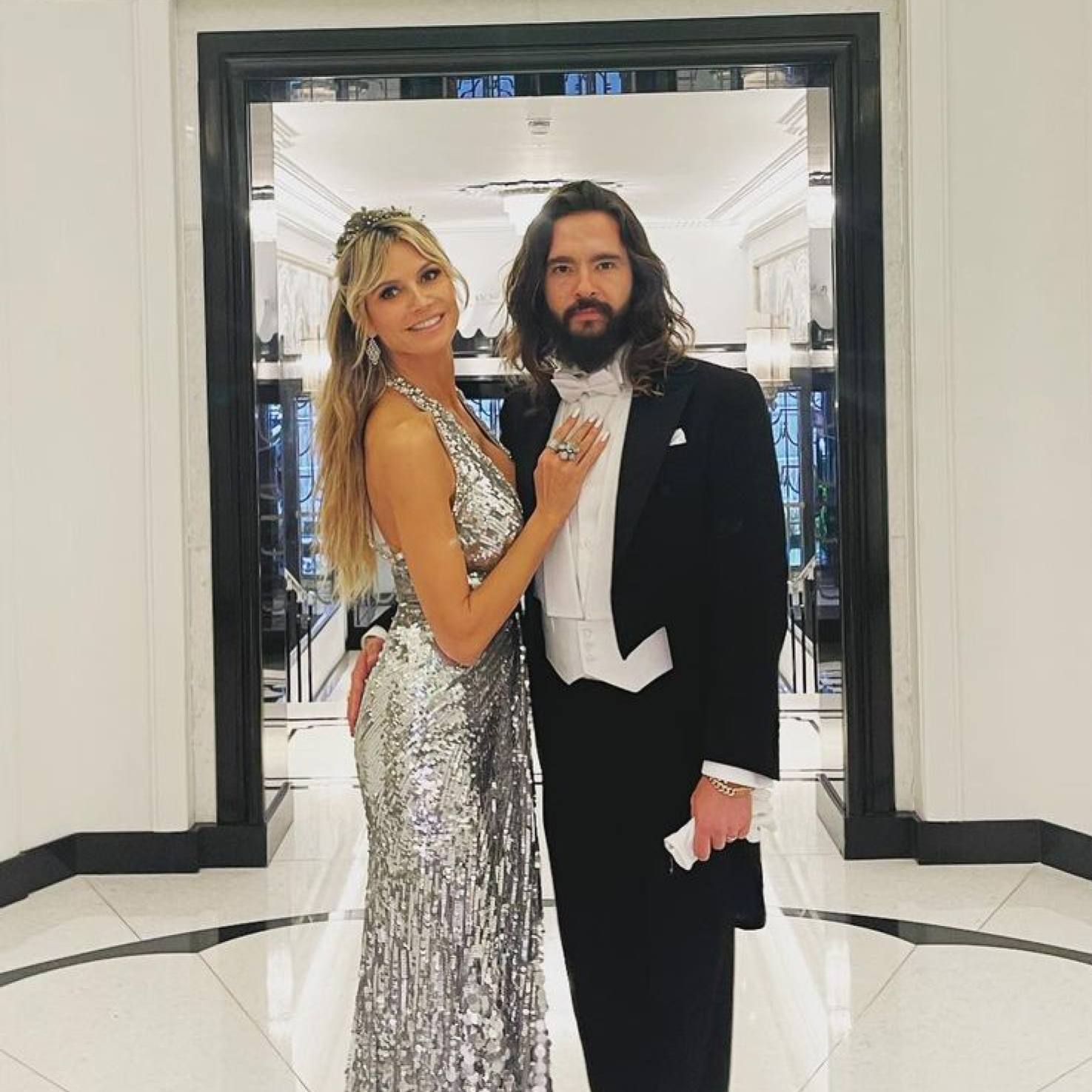 Angel Martha Hunt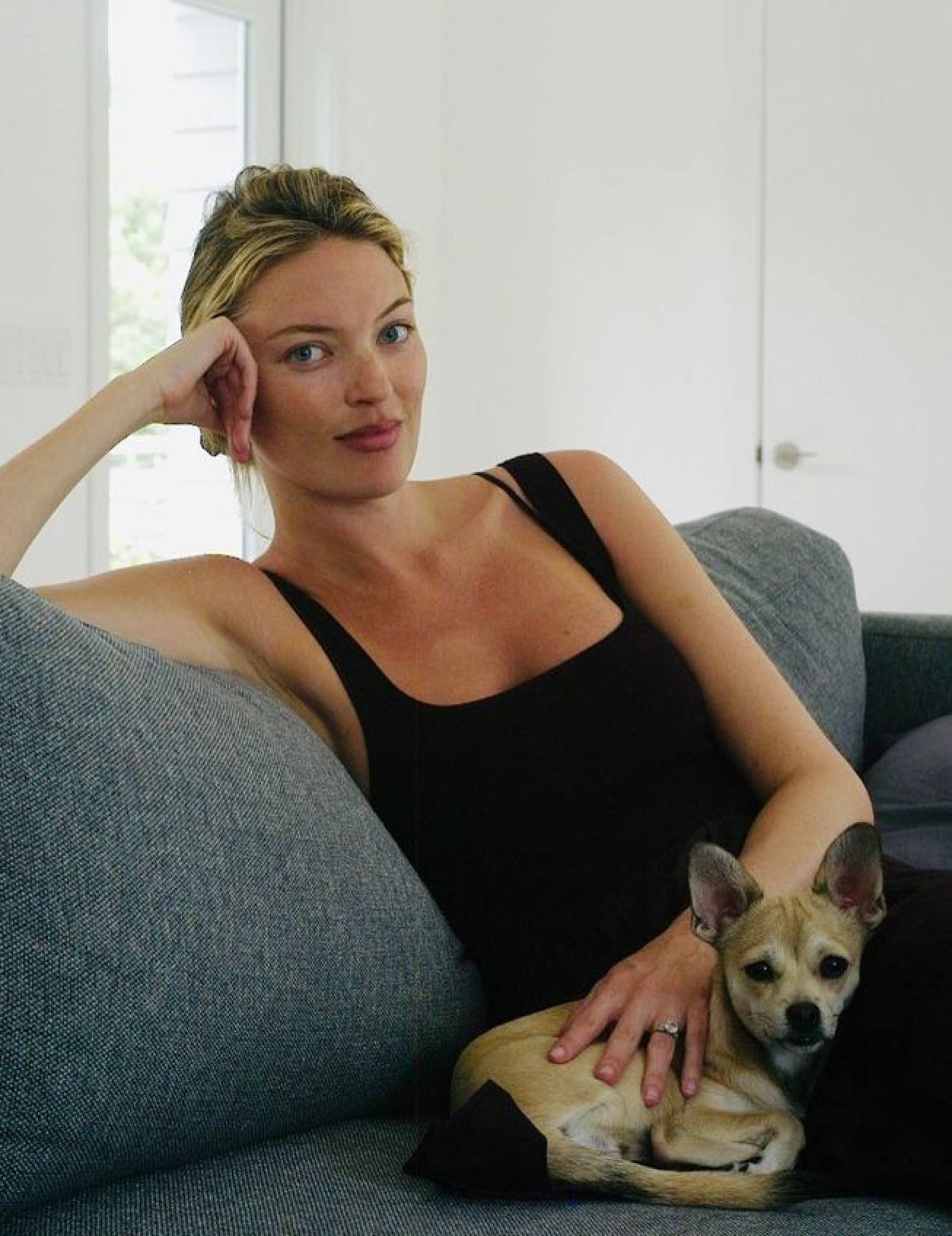 With an Instagram post in January 2020, former Victoria's Secret Angel Martha Hunt revealed that photographer Jason McDonald proposed to her with a square-cut diamond ring.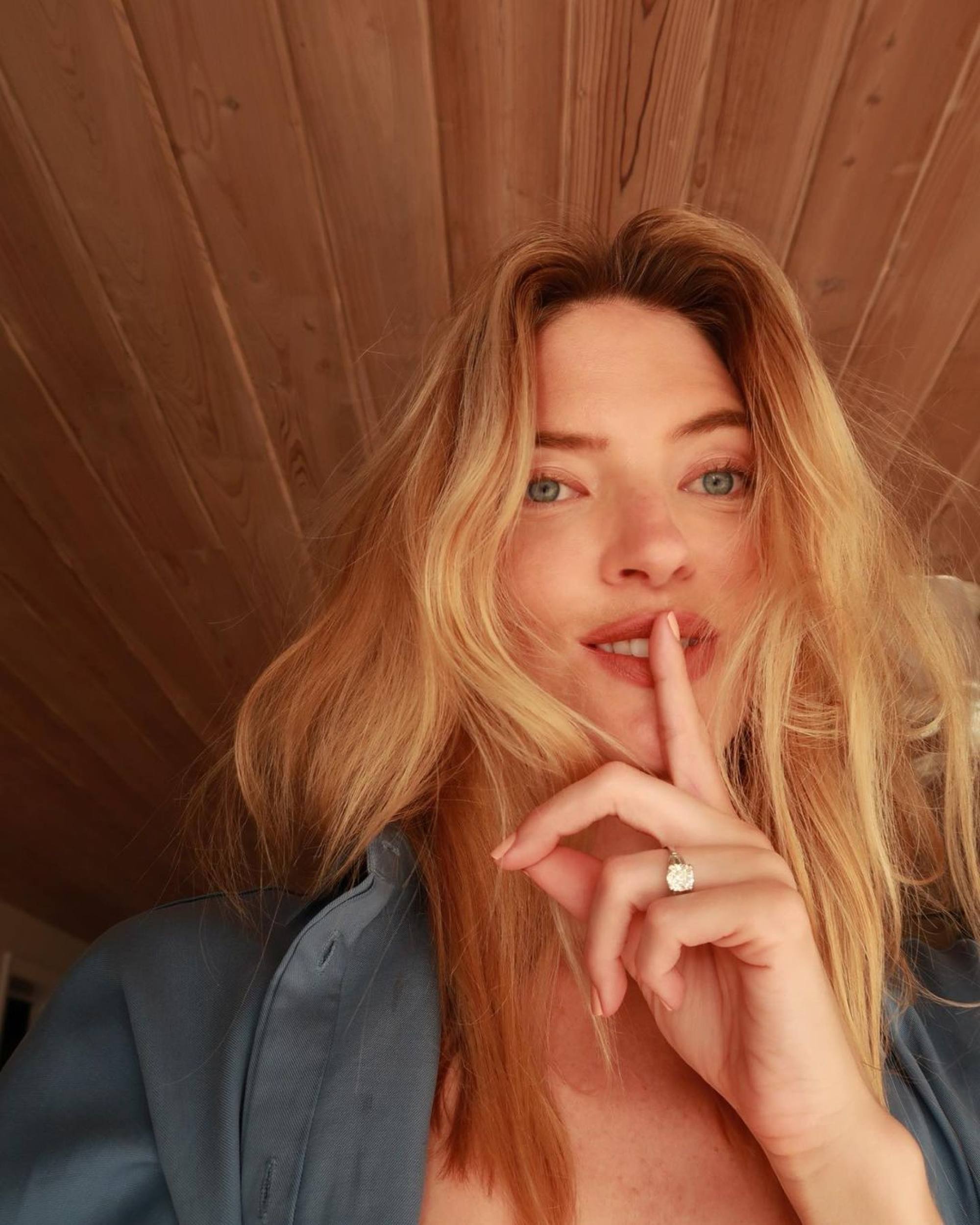 Hunt wrote, "I have a secret …" as her post's caption, alongside a photo of herself making a "shhh" symbol with her left hand – showing off her ring in the process.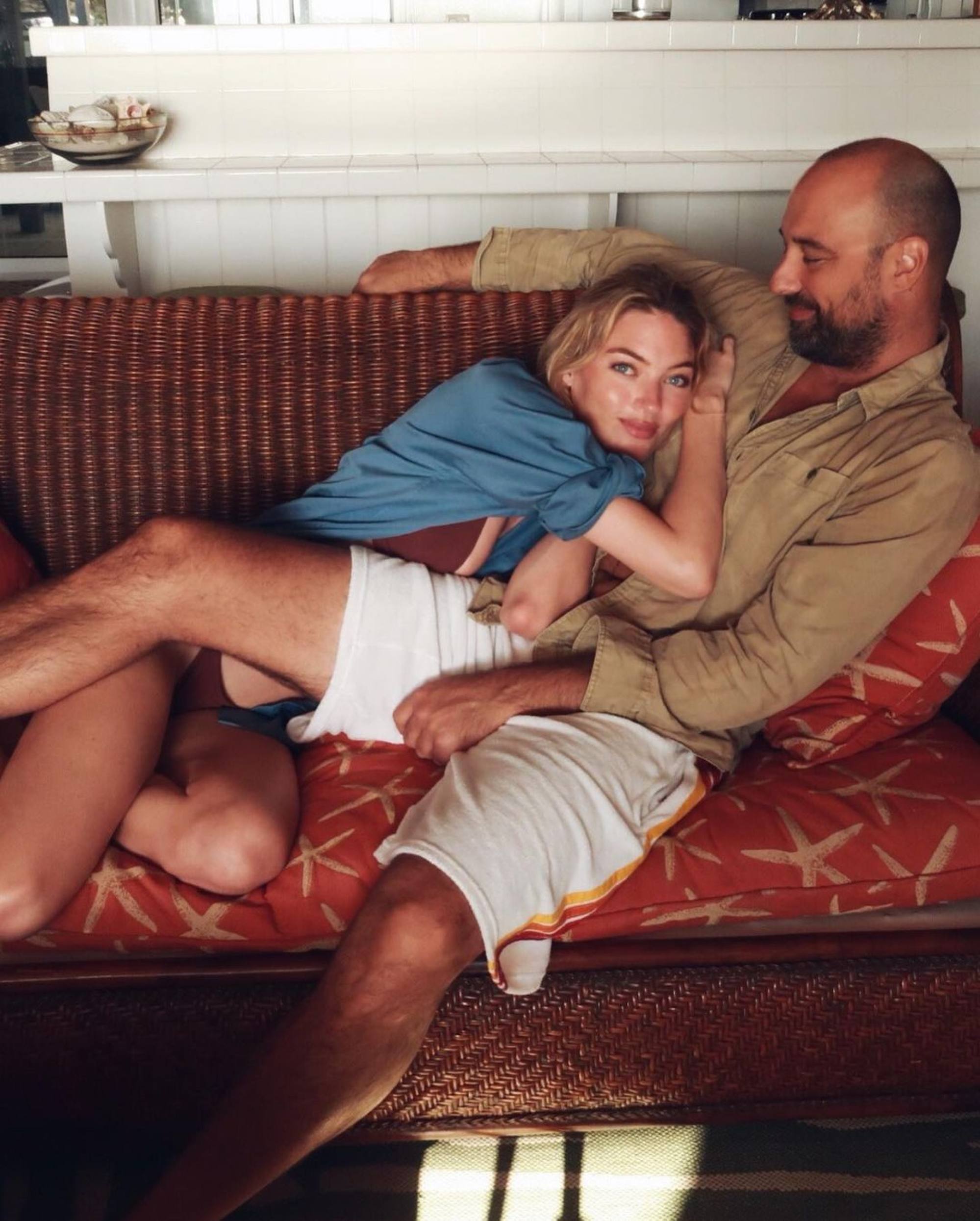 As PureWow reported at the time, her cushion-cut diamond is likely three or more carats and is surrounded by smaller diamonds in "tapered baguette" shapes.
Jourdan Dunn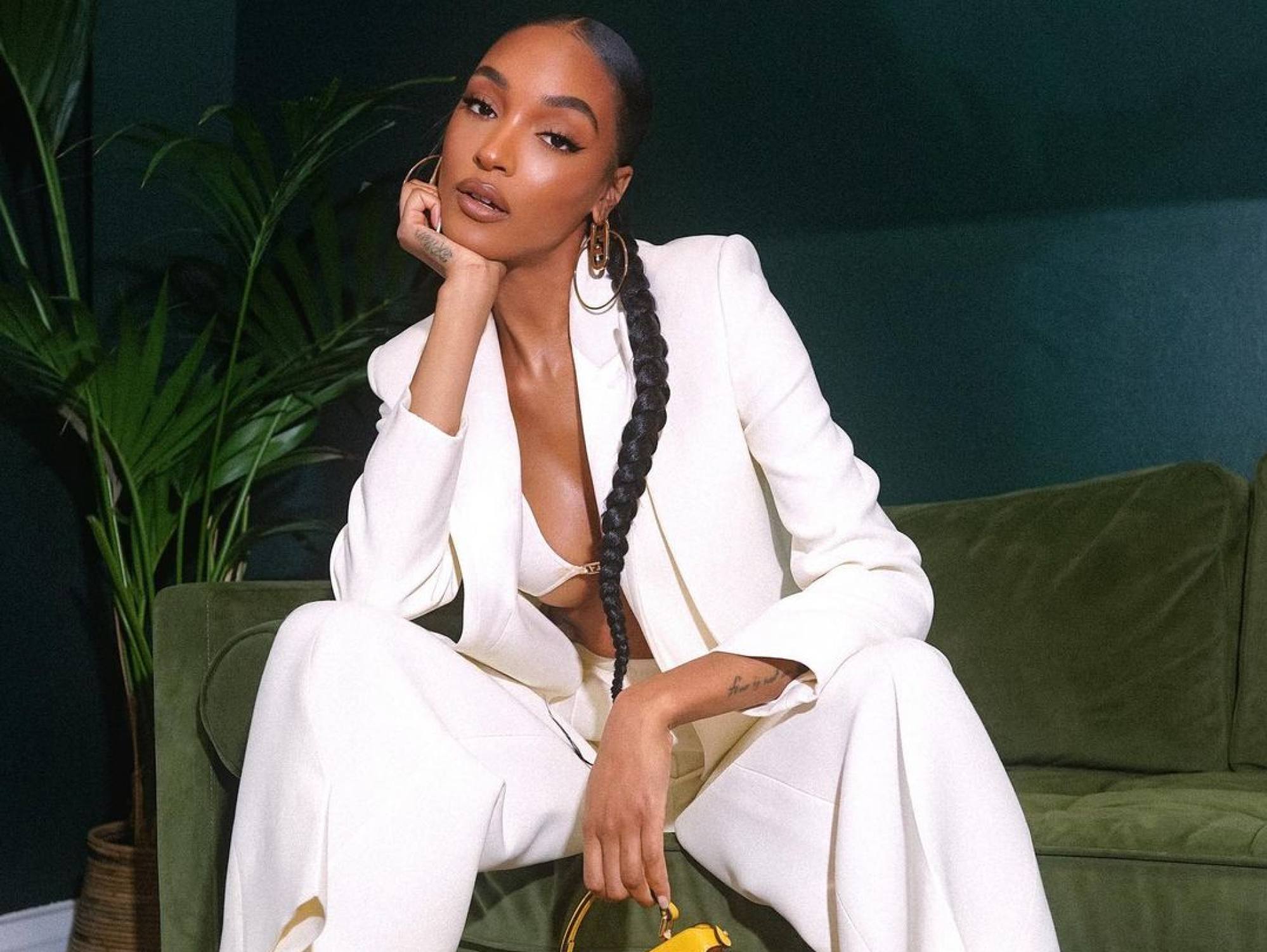 Jourdan Dunn has been engaged to Dion "Sincere" Hamilton since early 2020.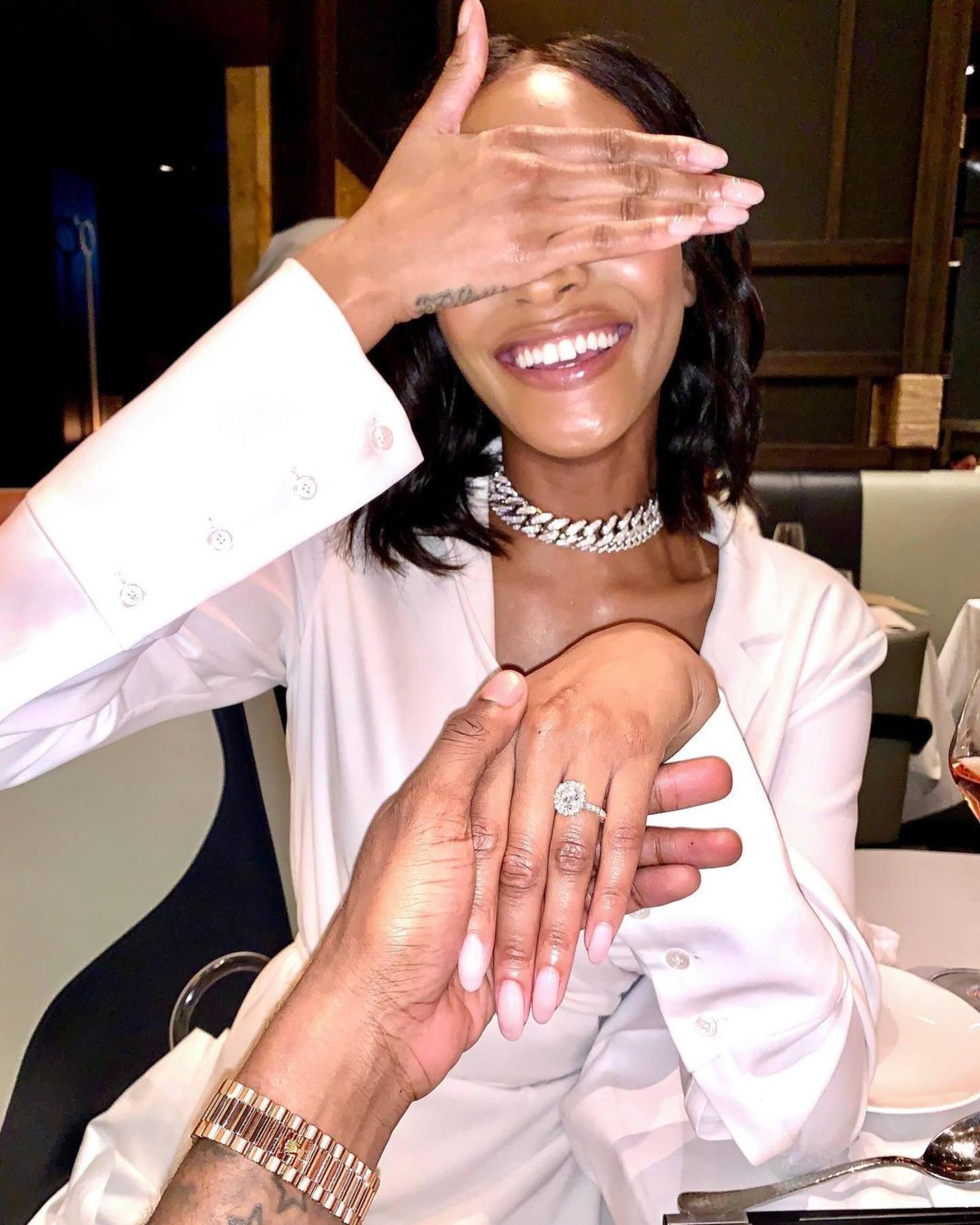 "Jourdan Dunn Hamilton ....... has a nice ring to it! 💍👰🏽🖤," she wrote on Instagram at the time.
Dunn gave fans another glimpse at her circular diamond – which is surrounded by a diamond halo and smaller stones across its band – with an Instagram post on February 3, 2020.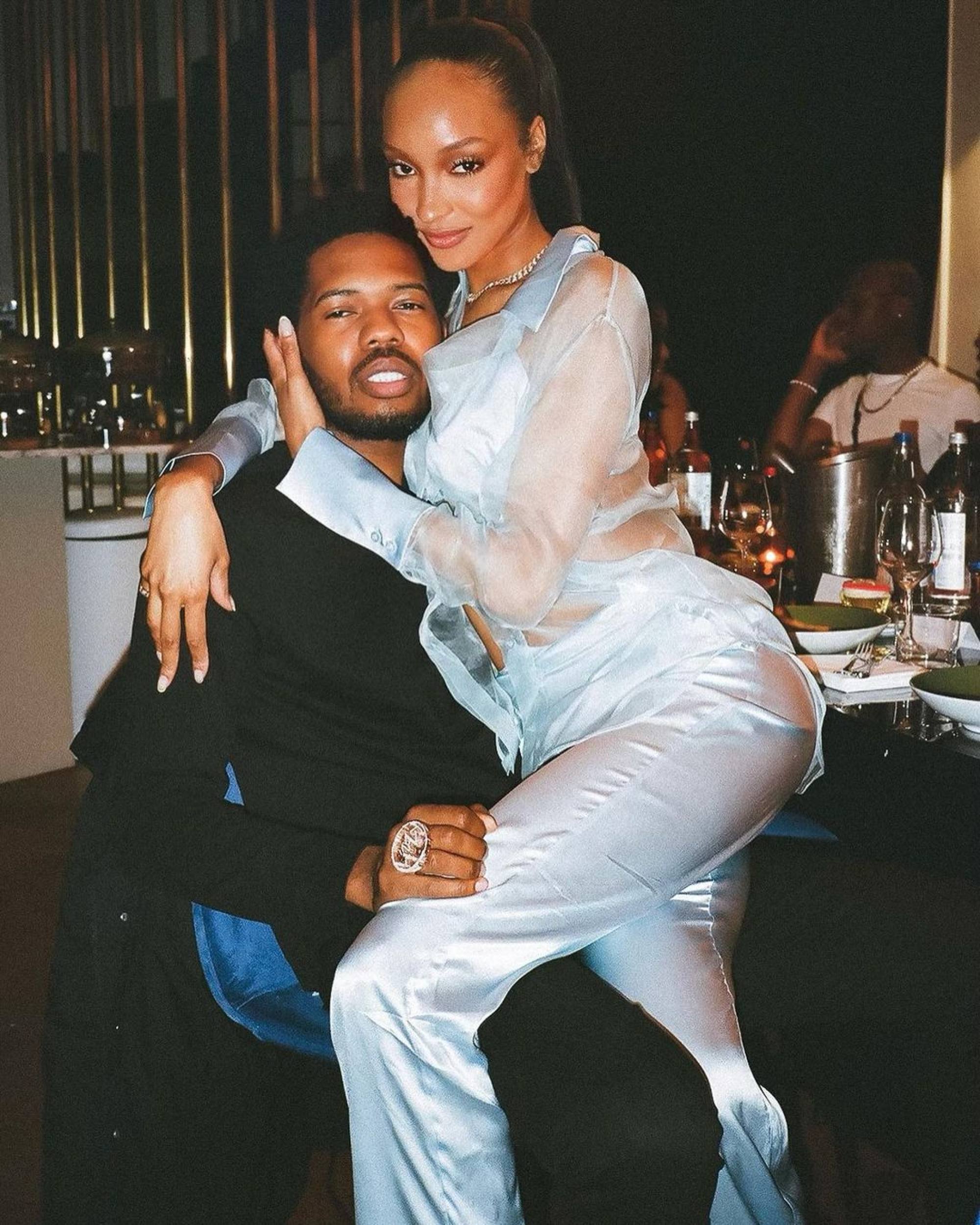 As reported by The Knot, her large ring could have cost between US$40,000 and US$100,000 depending on its colour and clarity.
Jasmine Tookes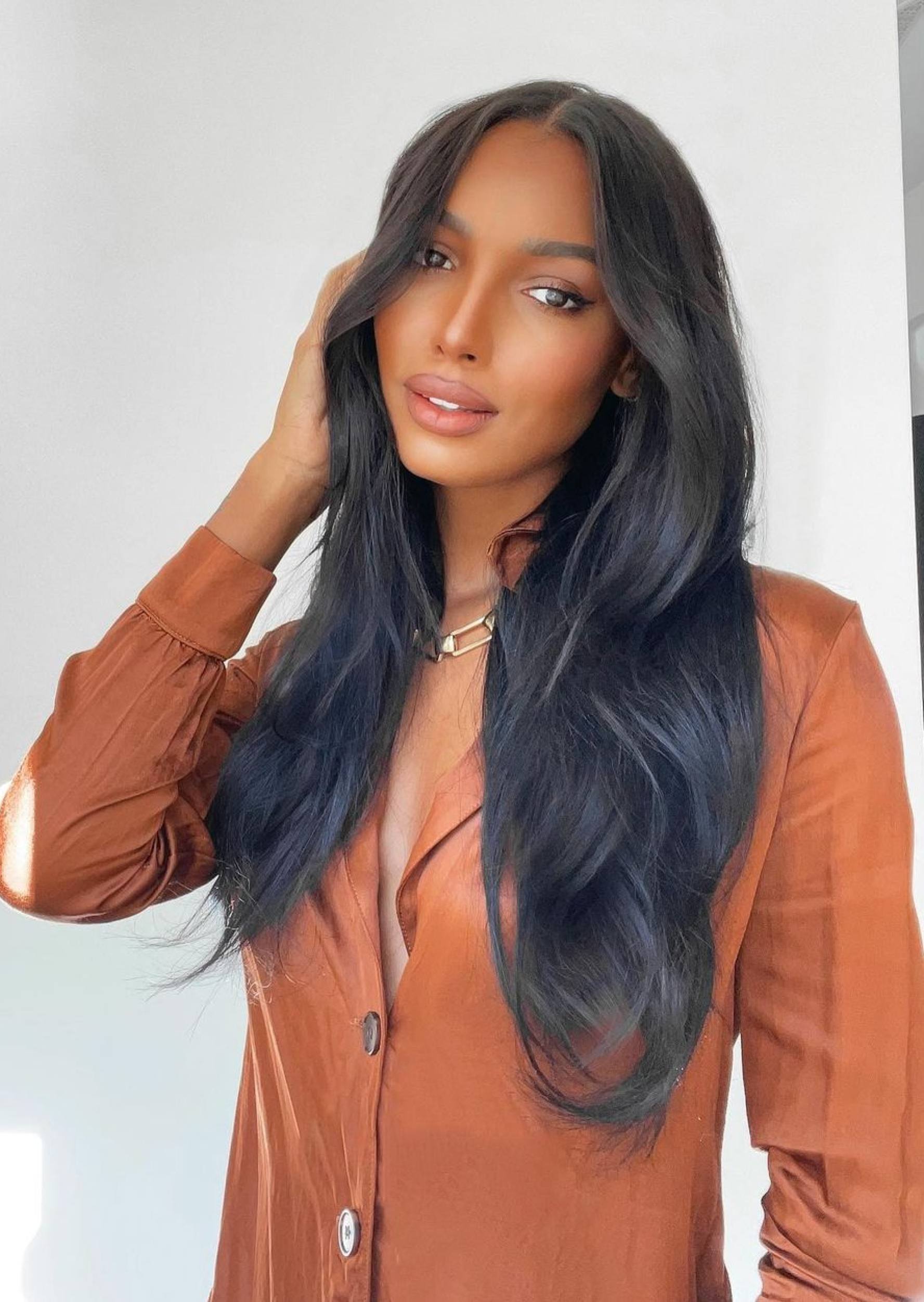 Thanks to her now-husband Juan David Borrero, Jasmine Tookes started sporting a stand-out diamond that same year.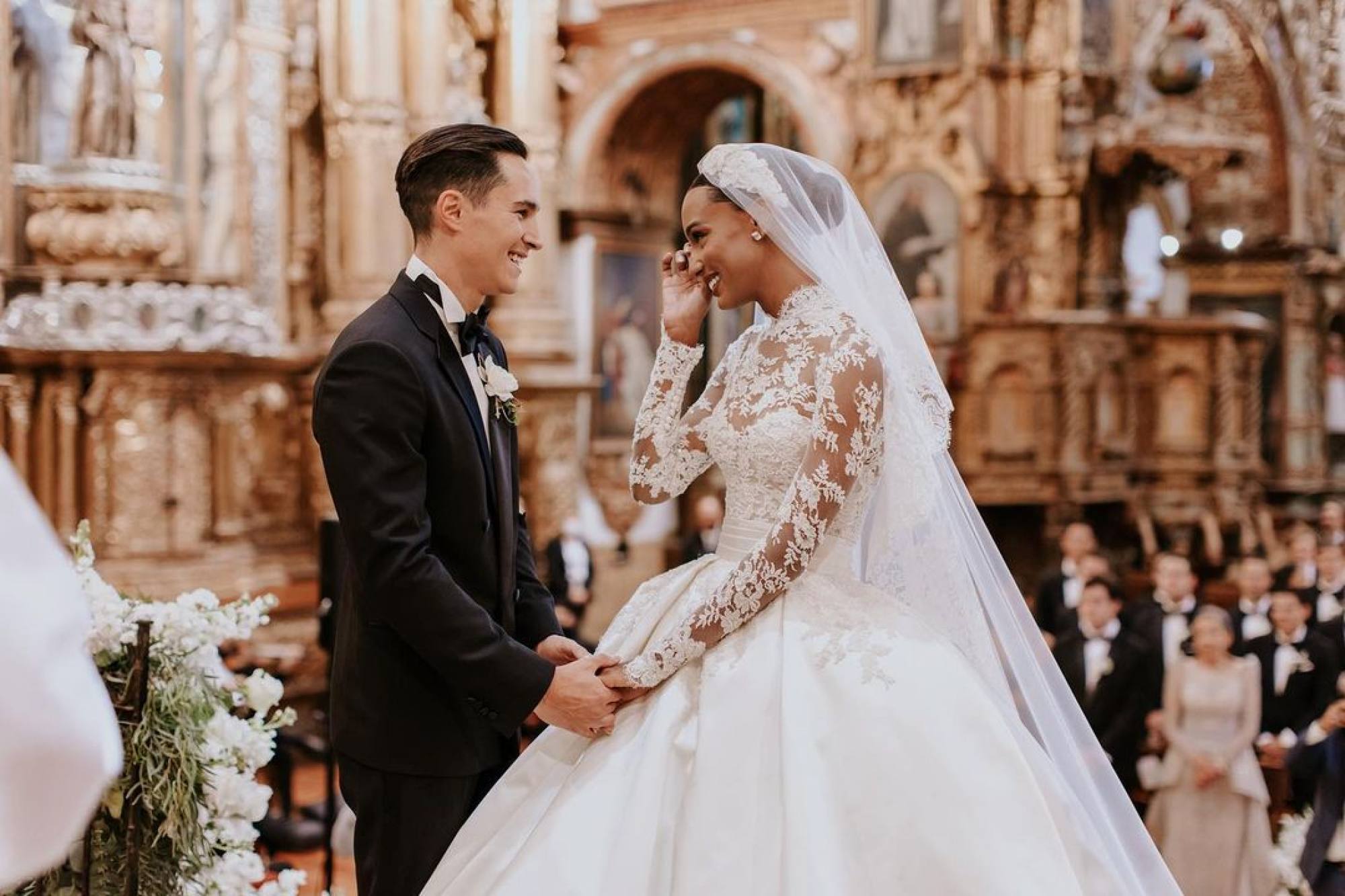 The former Victoria's Secret Angel shared an Instagram post on September 24, 2020, that shows her holding hands with Borrero. The photo put her oval-shaped ring front and centre, so viewers could see the giant stone set on a thin, gold band.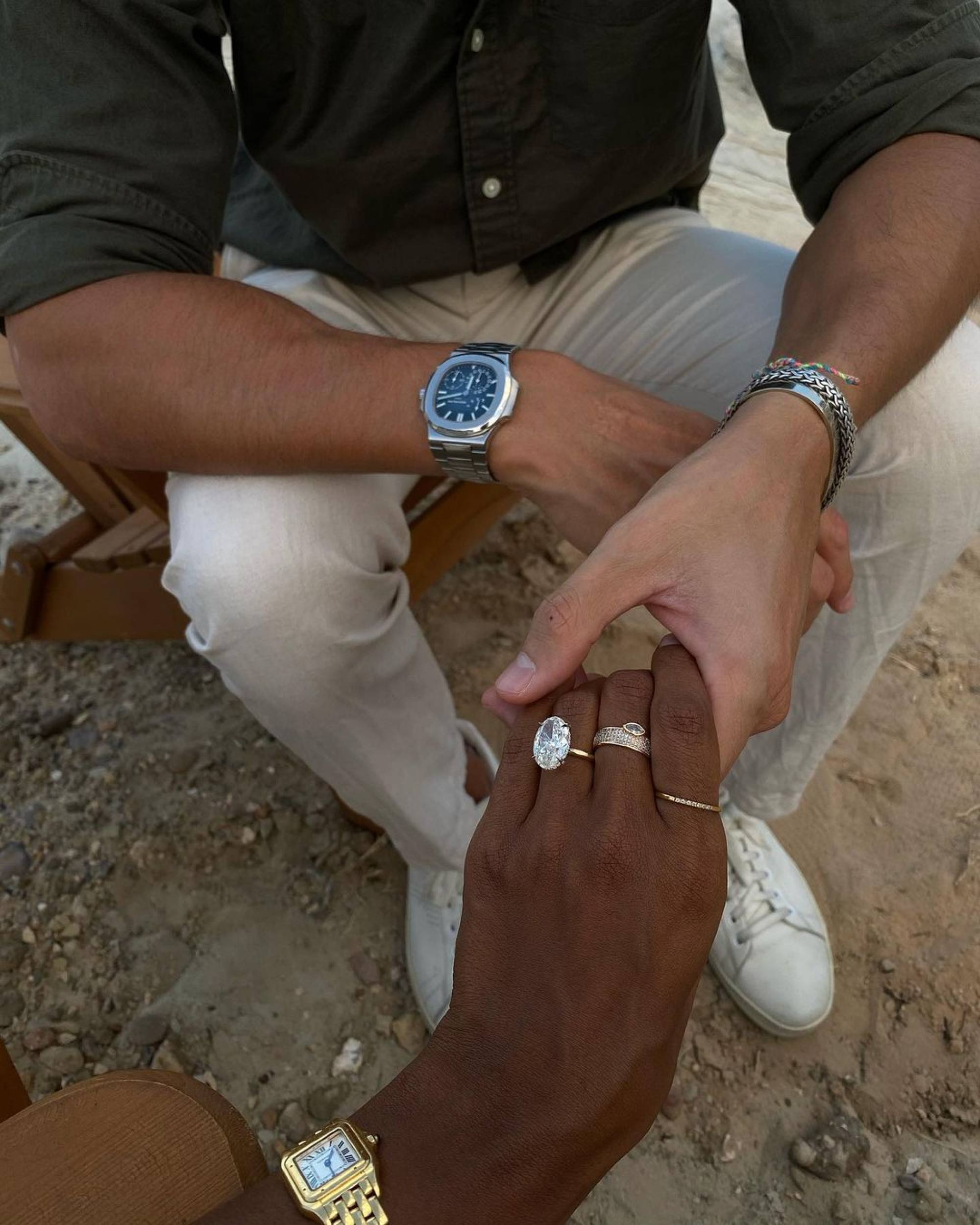 Jewellery brand Ritani designed the jewellery, and told Who What Wear that Tookes' diamond is seven carats. The publication also reported that the ring has a hidden halo and platinum prongs, and it cost more than US$250,000.
Taylor Hill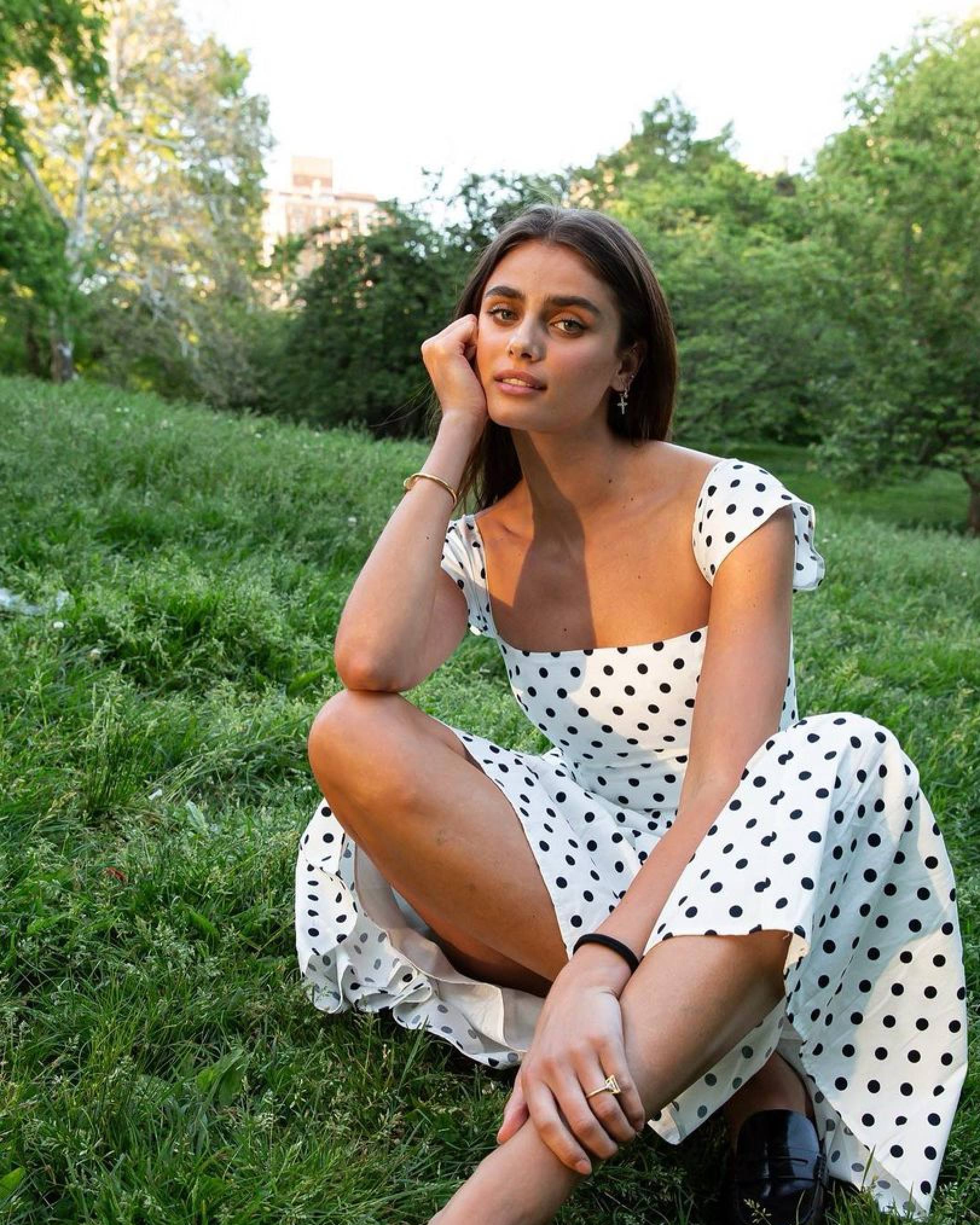 Taylor Hill announced on Instagram in June 2021 that her "best friend" and "soulmate" Daniel Fryer proposed with a unique ring.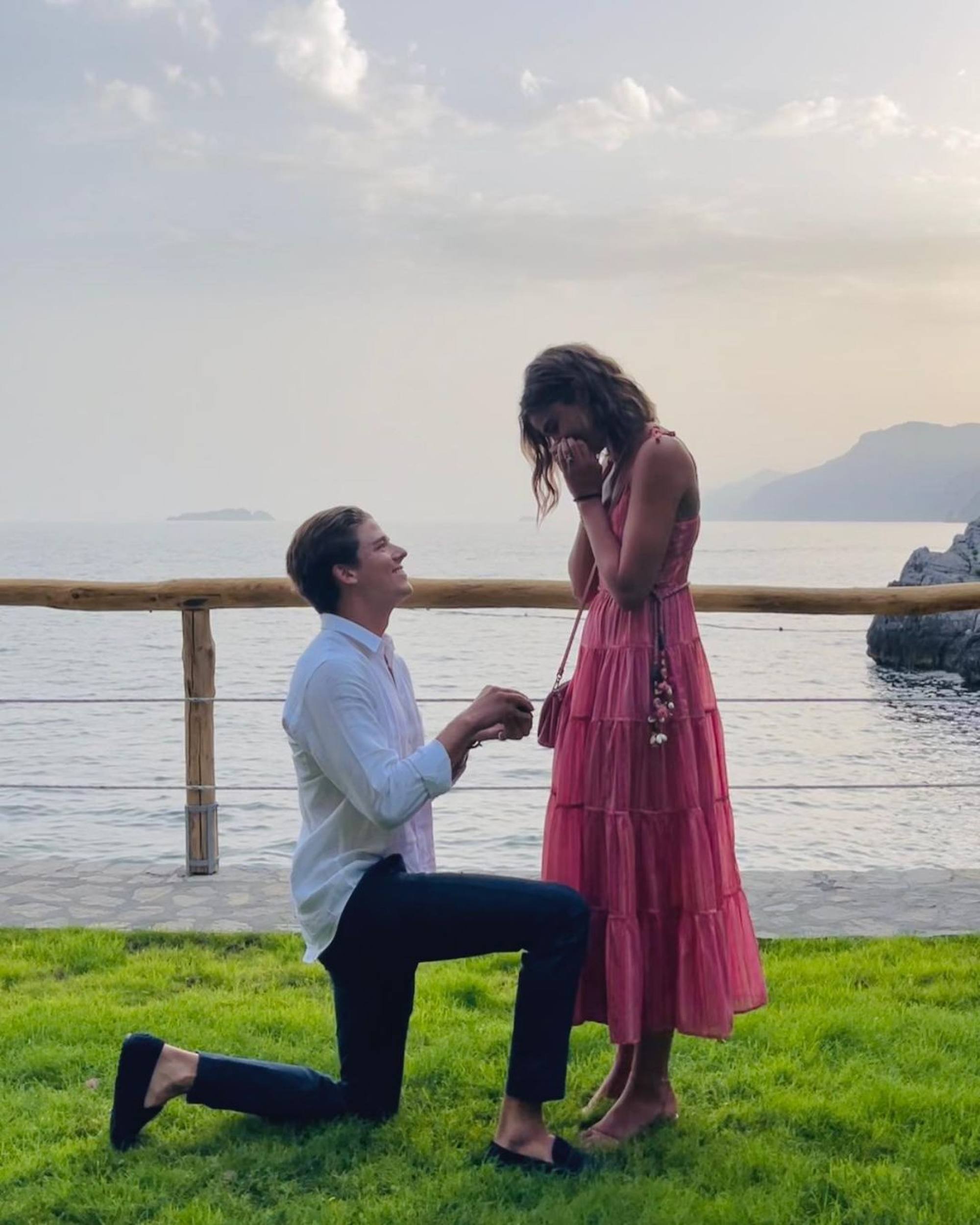 "My best friend, my soulmate, I'll love you always 💗✨ 06/25/21 ✨💗," the model wrote on Instagram at the time, alongside a close-up shot of her ring.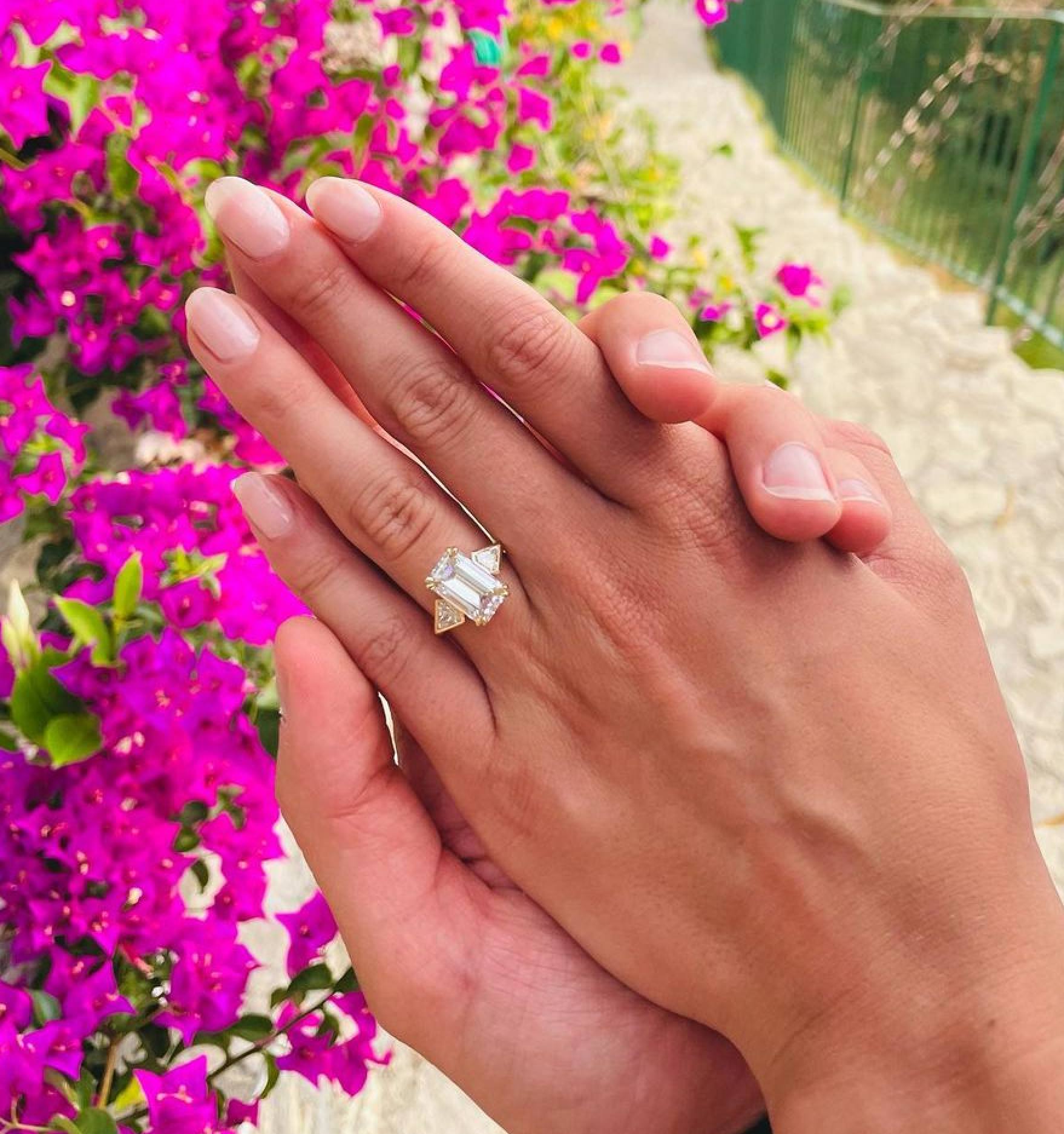 The massive jewellery has three main stones: an emerald-cut diamond in the middle, and a smaller triangle diamond on each side.
Romee Strijd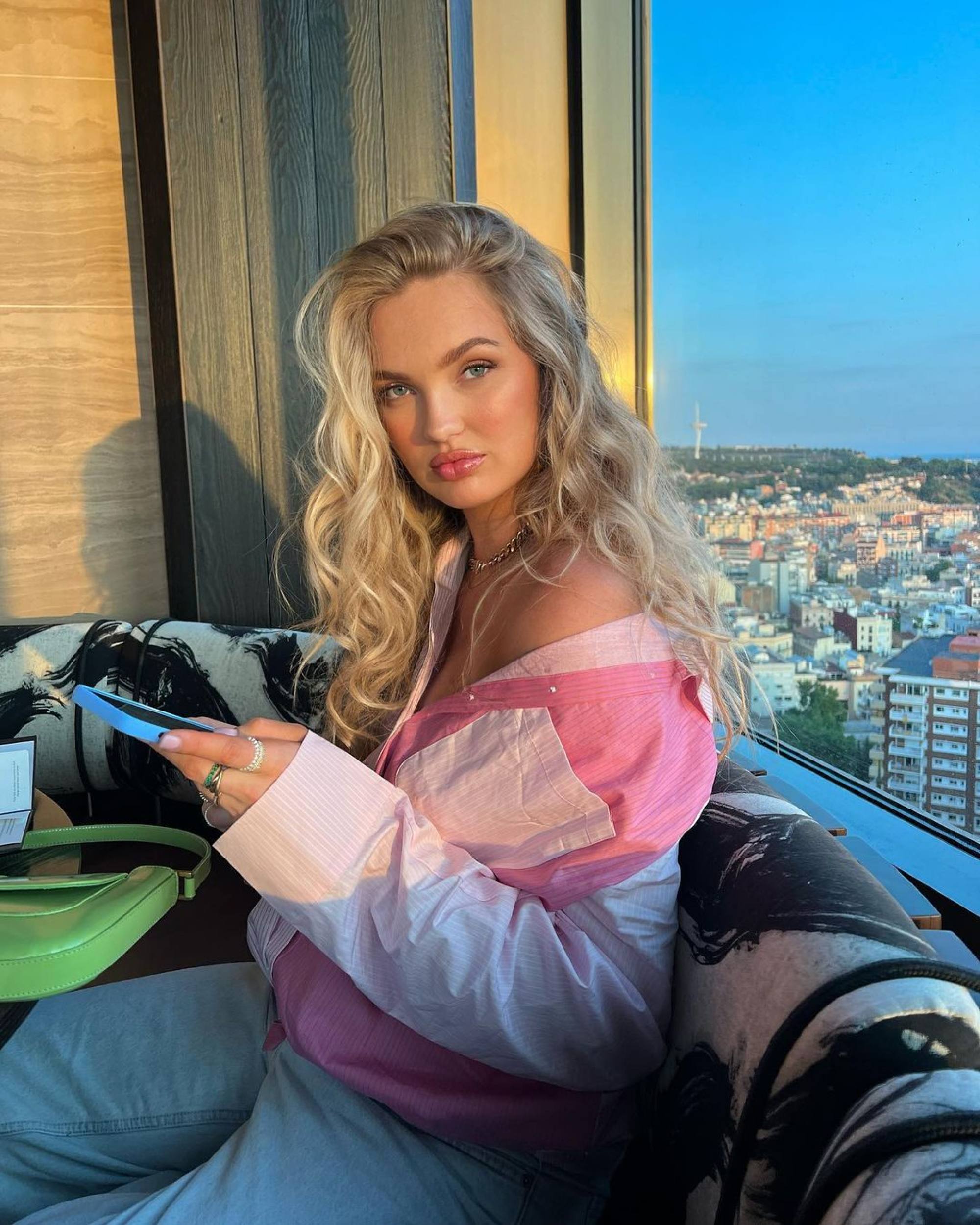 This year, Romee Strijd shared that her long-time partner Laurens van Leeuwen proposed to her – and the model's ring is stunning.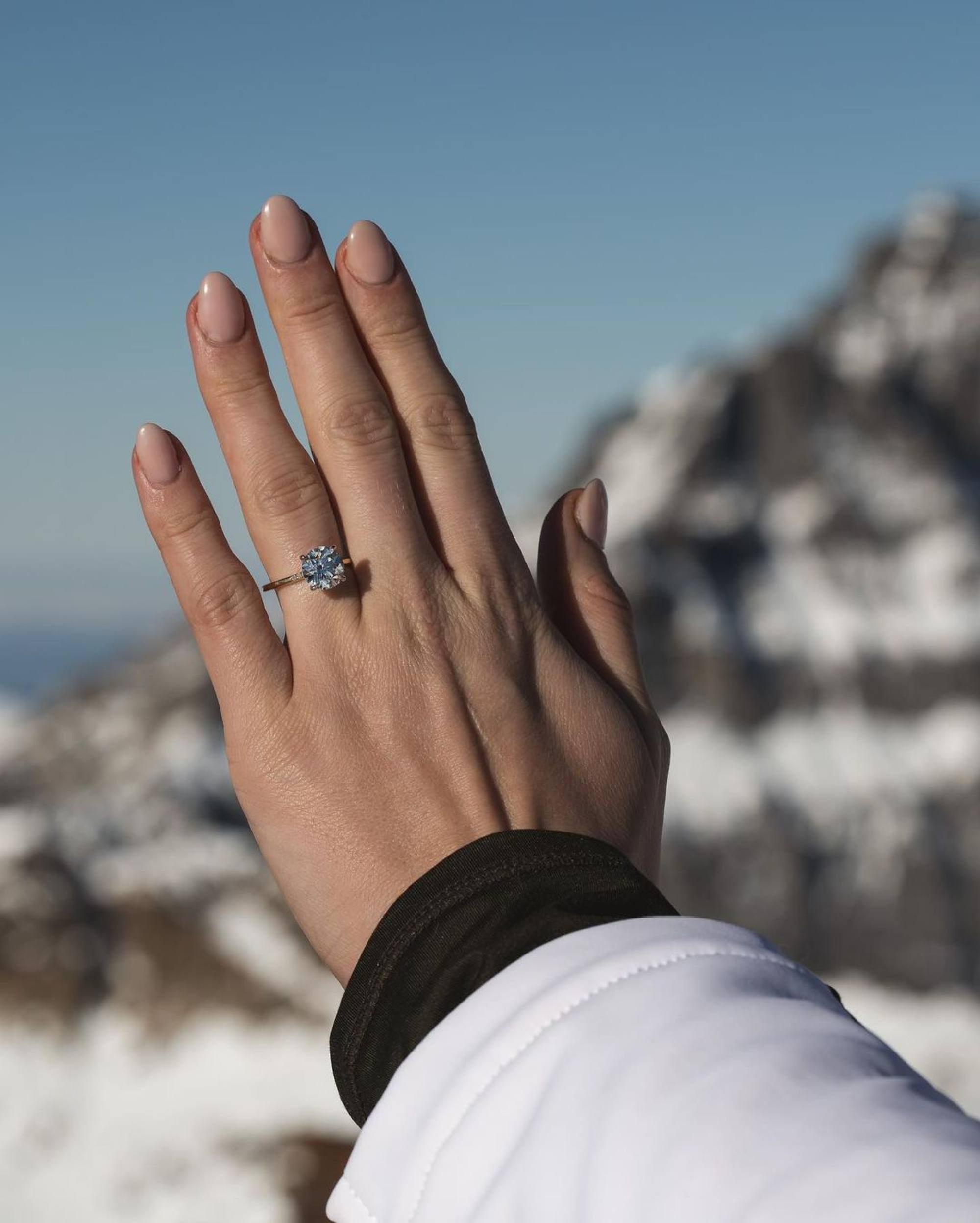 Strijd shared the news on Instagram, where she posted a photo of her ring and wrote, "I said YES 💍❤️."
Apeksha Kothari, the COO of diamond search engine Rare Carat, described the ring at the time as "a looker, for sure". Its centre diamond is likely three or four carats, Kothari said, and the stones are seemingly "bright white and clean".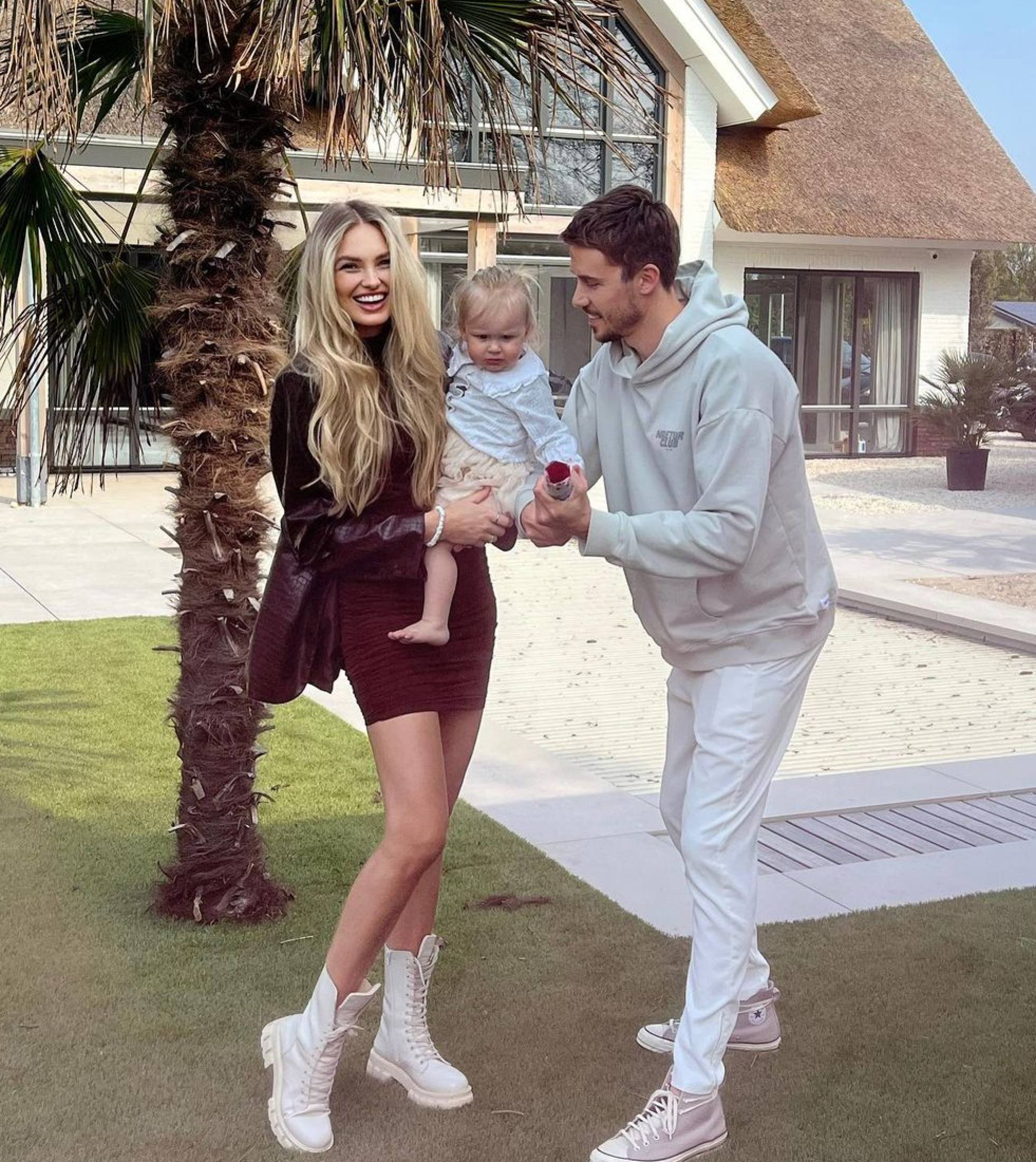 "Overall, I'd estimate this ring to be around US$400,000, due to the great quality diamond," Kothari added. "The thin band creates the illusion the diamond is almost floating."

Justin Bieber proposed with a piece estimated to be worth US$600,000, while actor Jason Statham dropped some US$350,000 on wife Rosie Huntington-Whiteley
Kate Upton, Karlie Kloss and Shanina Shaik all feature, but even the most expensive ring isn't a guarantee of true love – with three couples on this list no longer together …