Inside Meghan Markle and Serena Williams' 8-year friendship, from the duchess' new Archetypes podcast featuring the tennis legend as its first guest, to how they met at the Super Bowl …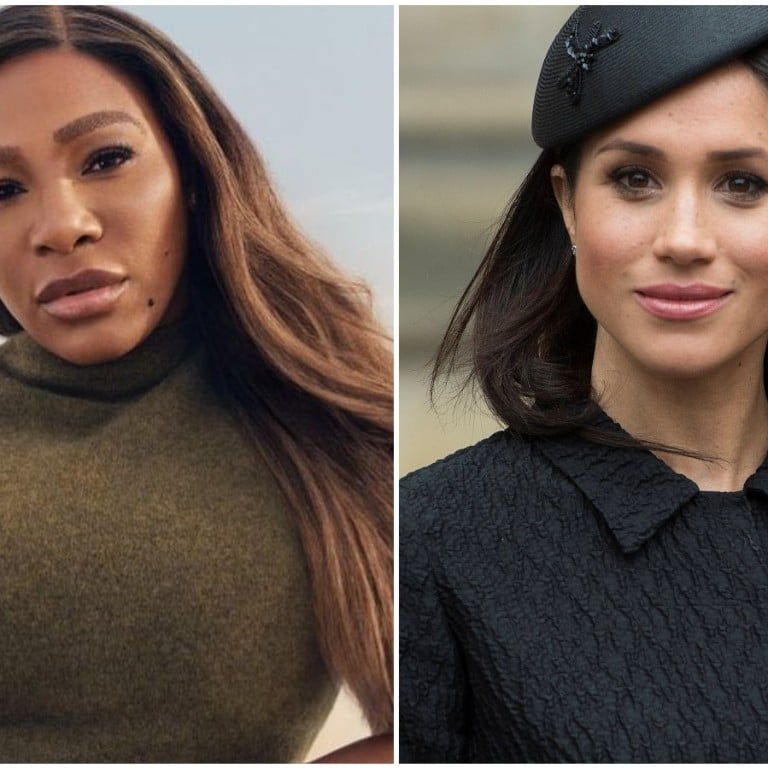 Serena Williams and Meghan Markle, the greatest tennis player of all time and the first American to marry into the royal family in decades … and loyal friends since 2014.
During the first episode of
Markle's Archetypes podcast
, she called Williams "my girl" and shared how they have developed such a sweet, yet private, connection.
Here's how their friendship developed over the past eight years …
1. 2010: Meeting at the Super Bowl in Miami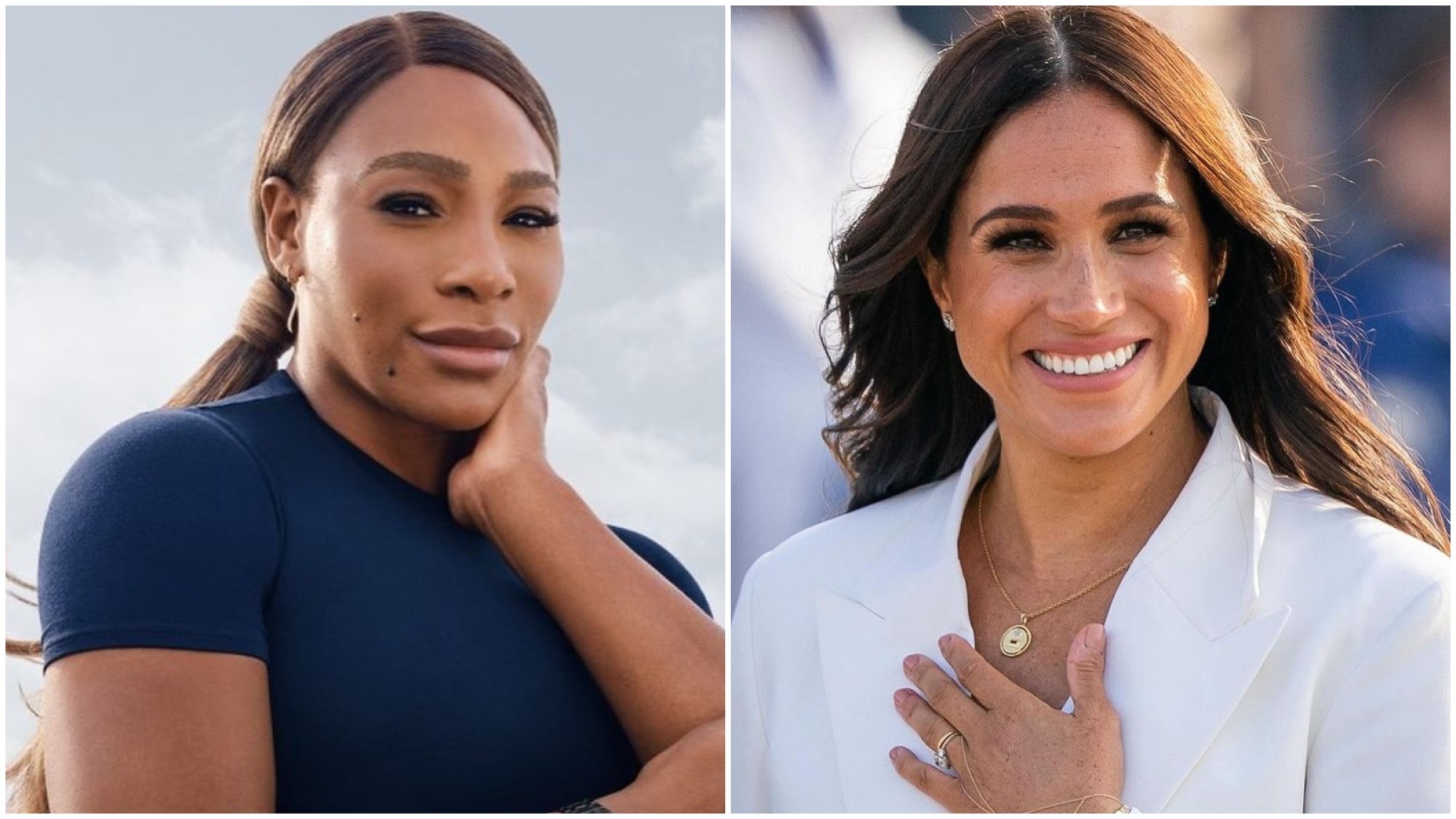 Markle wrote on
her now-defunct blog The Tig
that the two crossed paths for the first time in Miami during the 2010 Super Bowl. But it would take a few more years for their friendship to blossom.
2. February 2014: Becoming friends while playing in the DirecTV Beach Bowl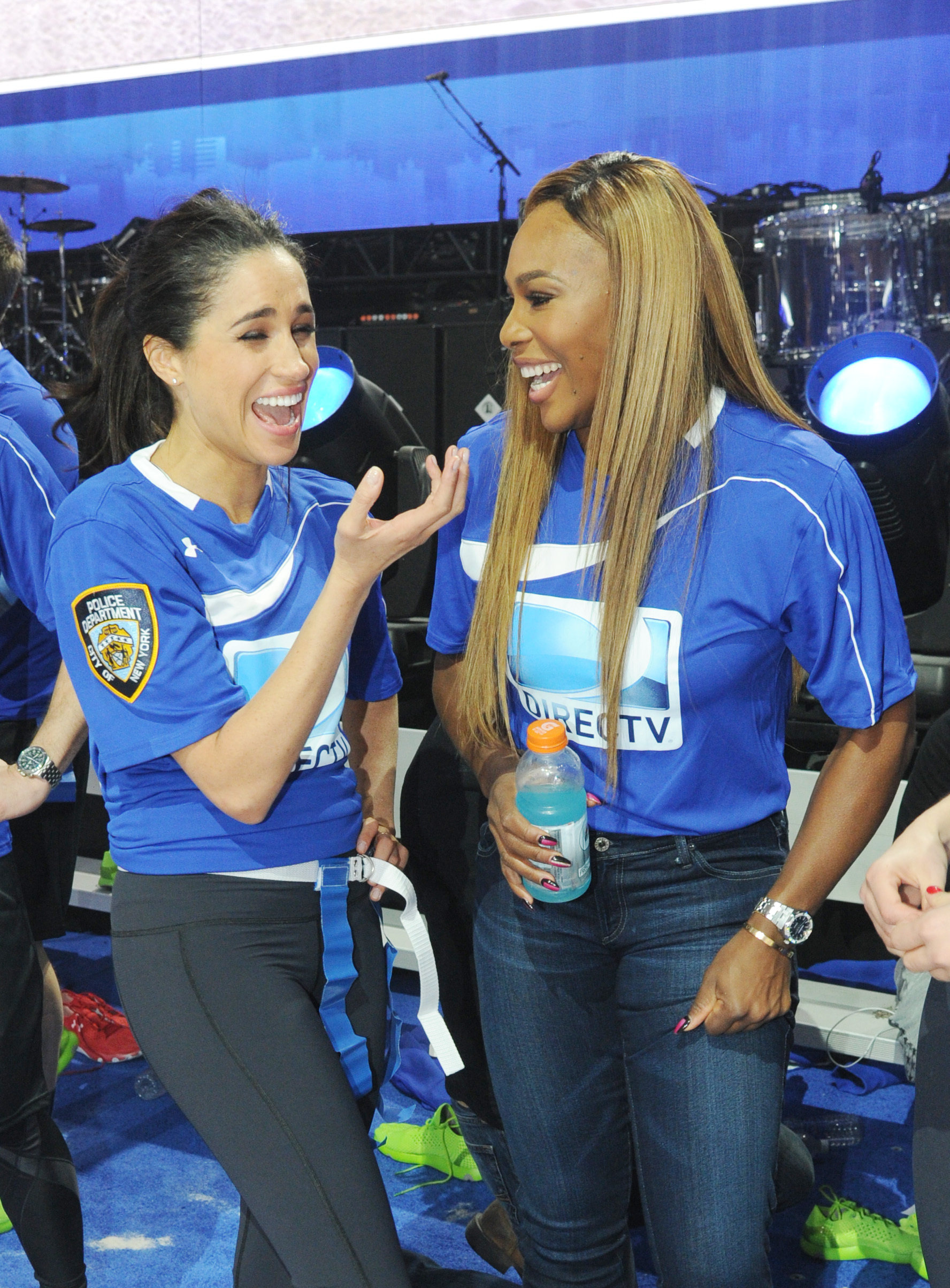 Markle, who was then starring on Suits, and Williams crossed paths again at the event, playing flag football together at a celebrity game, and hit it off immediately. "We were chatting about all the good old fashioned girlie stuff. So began our friendship," Markle would write later on The Tig.
3. September 2014: Markle congratulates Williams on Twitter for winning the US Open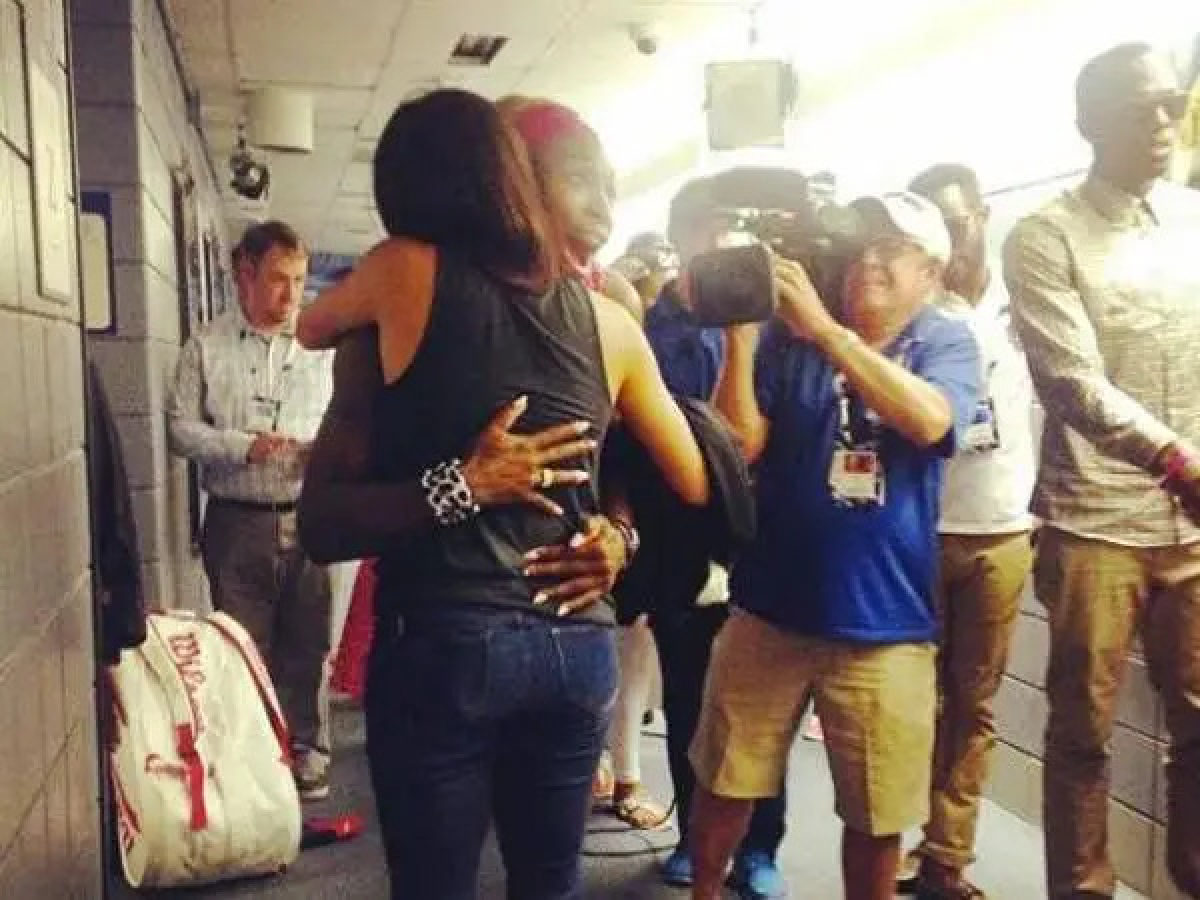 "She did it! @serenawilliams ! #bravo #friends #usopen," Markle tweeted after Williams won the 2014 US Open.
Markle shared more about their friendship on The Tig: "She quickly became the friend I would rally around for her tennis matches, and the down-to-earth chick I was able to grab lunch with, but what connects us most is perhaps our endless ambition."
4. January 2015: Markle congratulates Williams on winning the Australian Open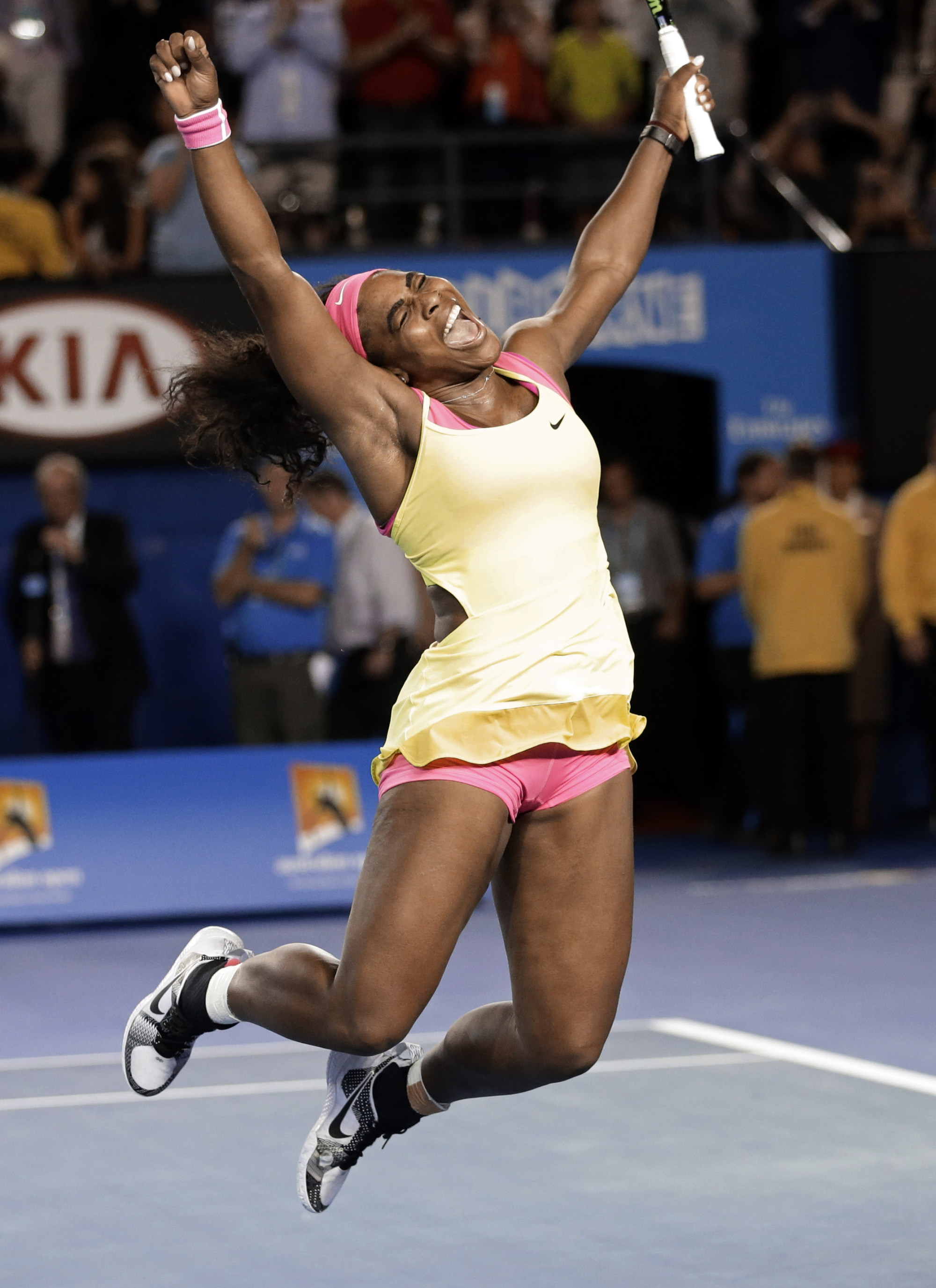 "So happy for you @serenawilliams!! I was juuuust hugging you for your win at #usopen. Now @AustralianOpen! #onfire," Markle tweeted alongside a photo of them hugging at the US Open.
5. September 2016: Markle posts a funny photo of the two at Fashion Week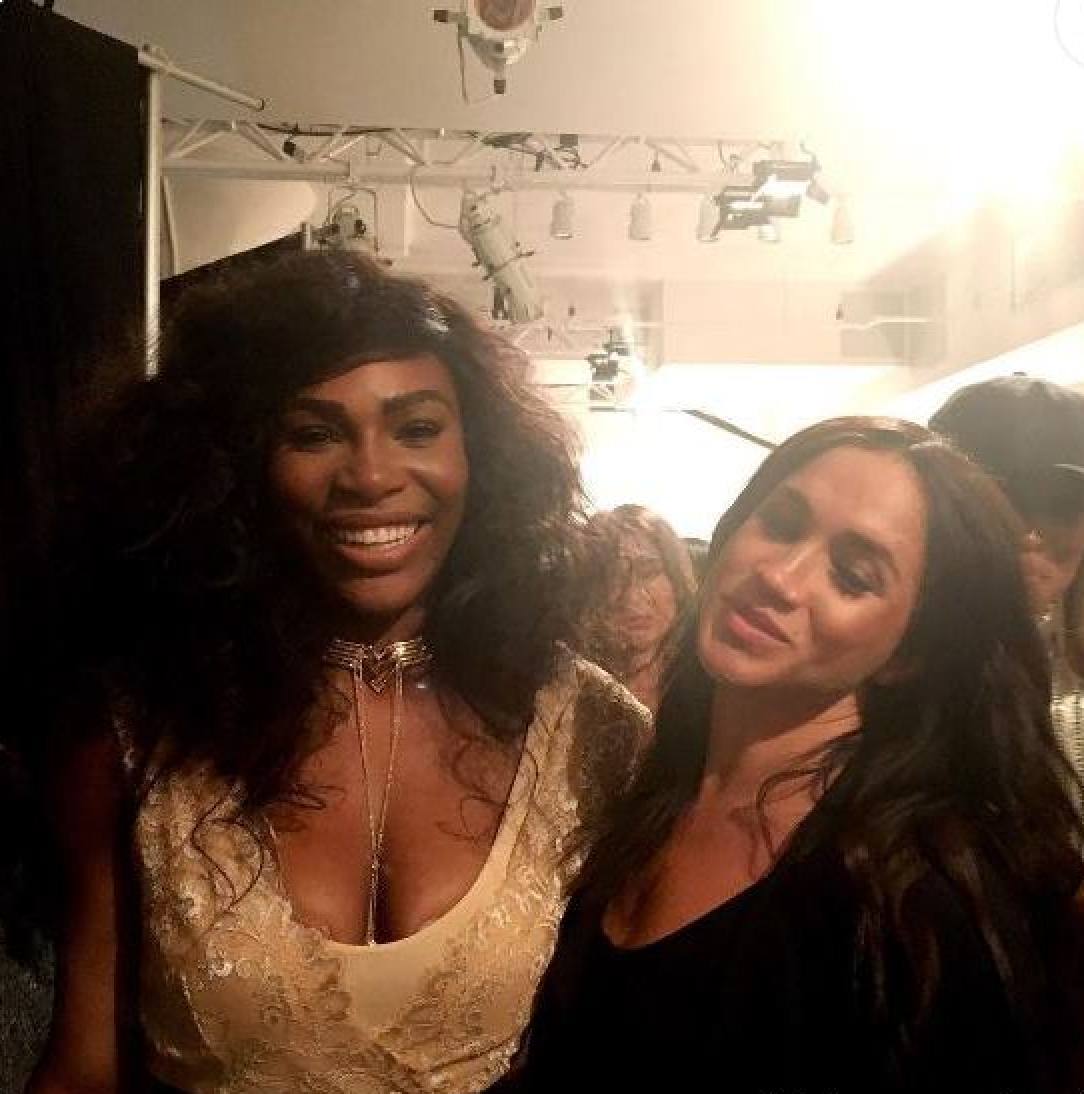 "My eyes are closed but my heart is so open! So proud of your new collection @serenawilliams Happy I could be there to support you xx #NYFW," Markle captioned the cute photo of the duo.
6. August 2017: Markle tells Vogue that Williams will "be an amazing mum"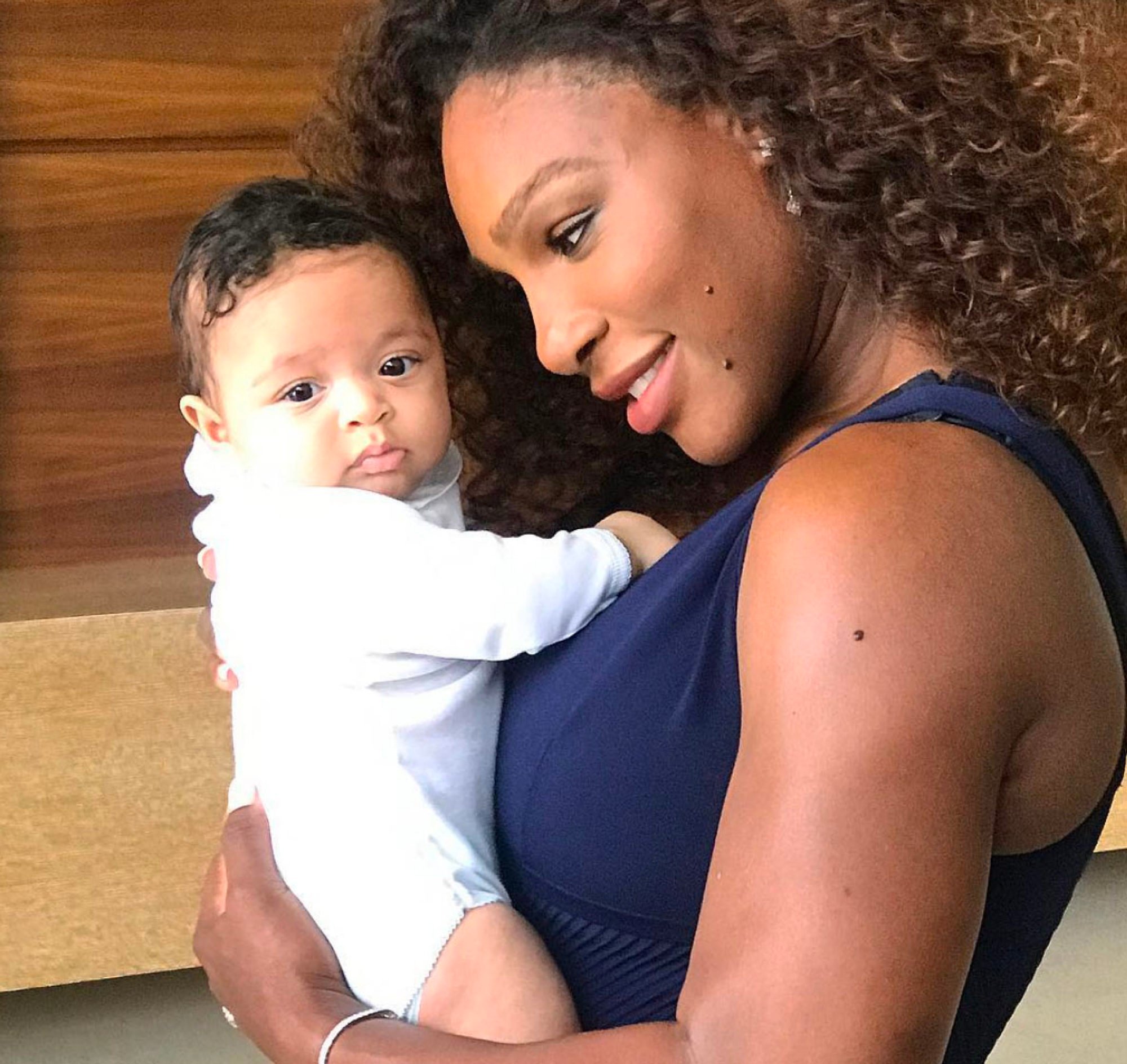 "She will be an amazing mum. The very best, because she is so attuned to balancing strength and sensitivity. Plus, given that she is pretty epic at karaoke, I think she'll put her signature Serena spin on singing lullabies for the baby," Markle told Vogue for the September 2017 issue.
7. September 2017: Williams shares the advice she gave Markle when she began dating Prince Harry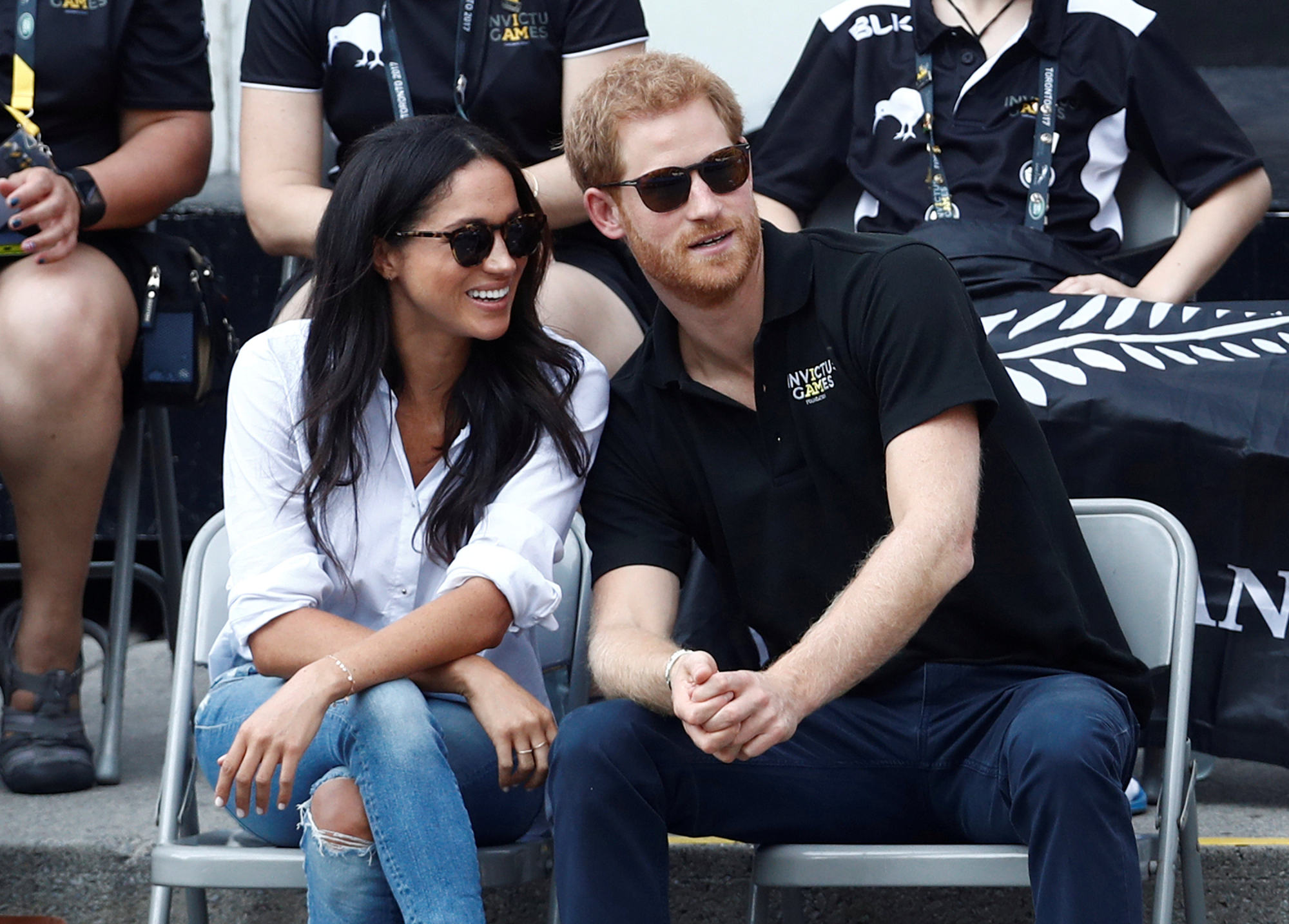 "Her personality just shines," Williams told Vanity Fair for a profile on Markle. When Markle asked for advice on dealing with the pressures of fame and paparazzi, Williams said, "I told her, 'You've got to be who you are, Meghan. You can't hide.'"
8. May 2018: Williams and her husband attend the royal wedding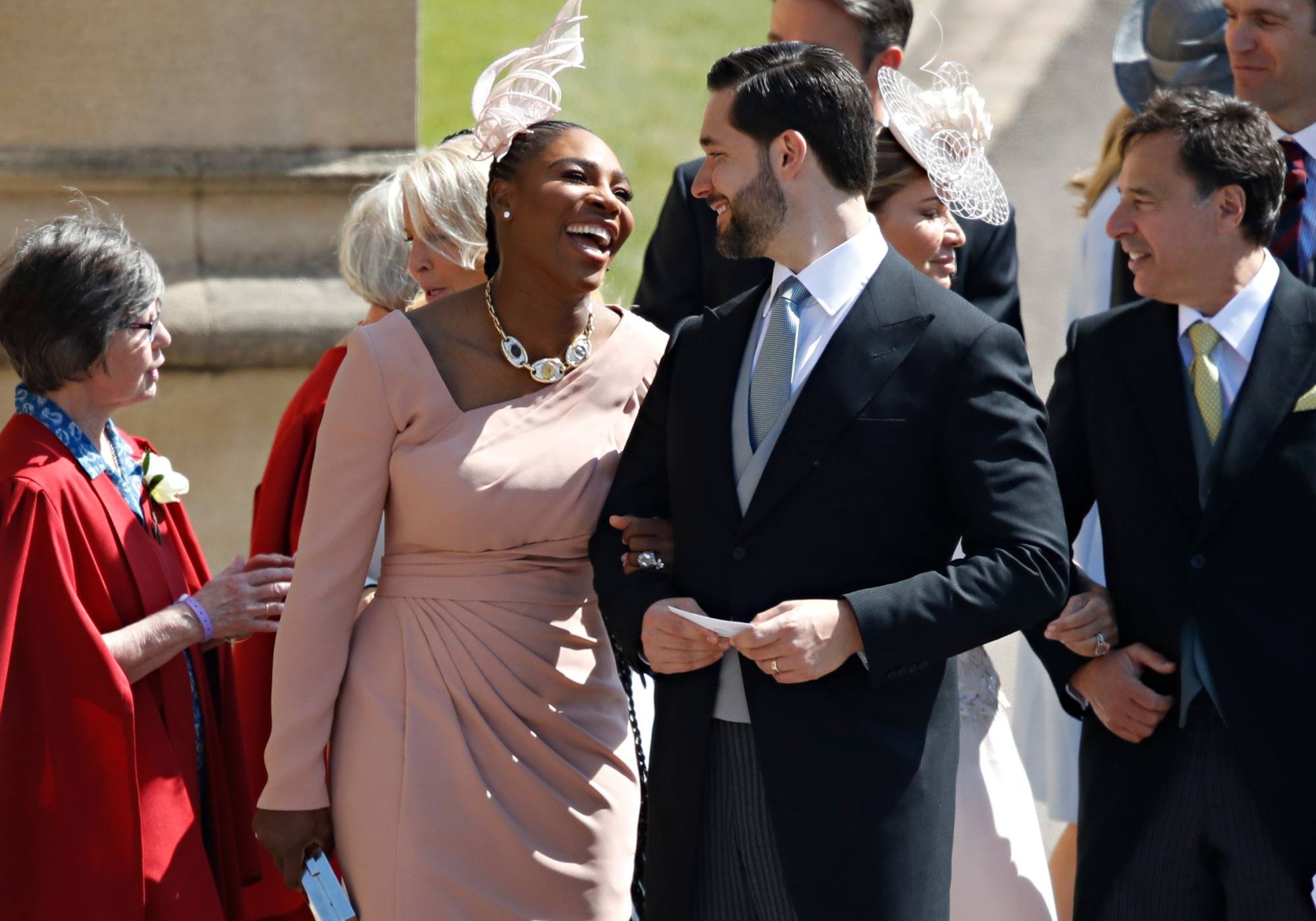 In her pale pink dress and matching fascinator, Williams was one of the best-dressed people at Markle's wedding to Prince Harry at Windsor Castle on May 19, 2018. She attended with her husband, entrepreneur and Reddit co-founder
Alexis Ohanian.
9. July 2018: Markle attends Wimbledon to support Williams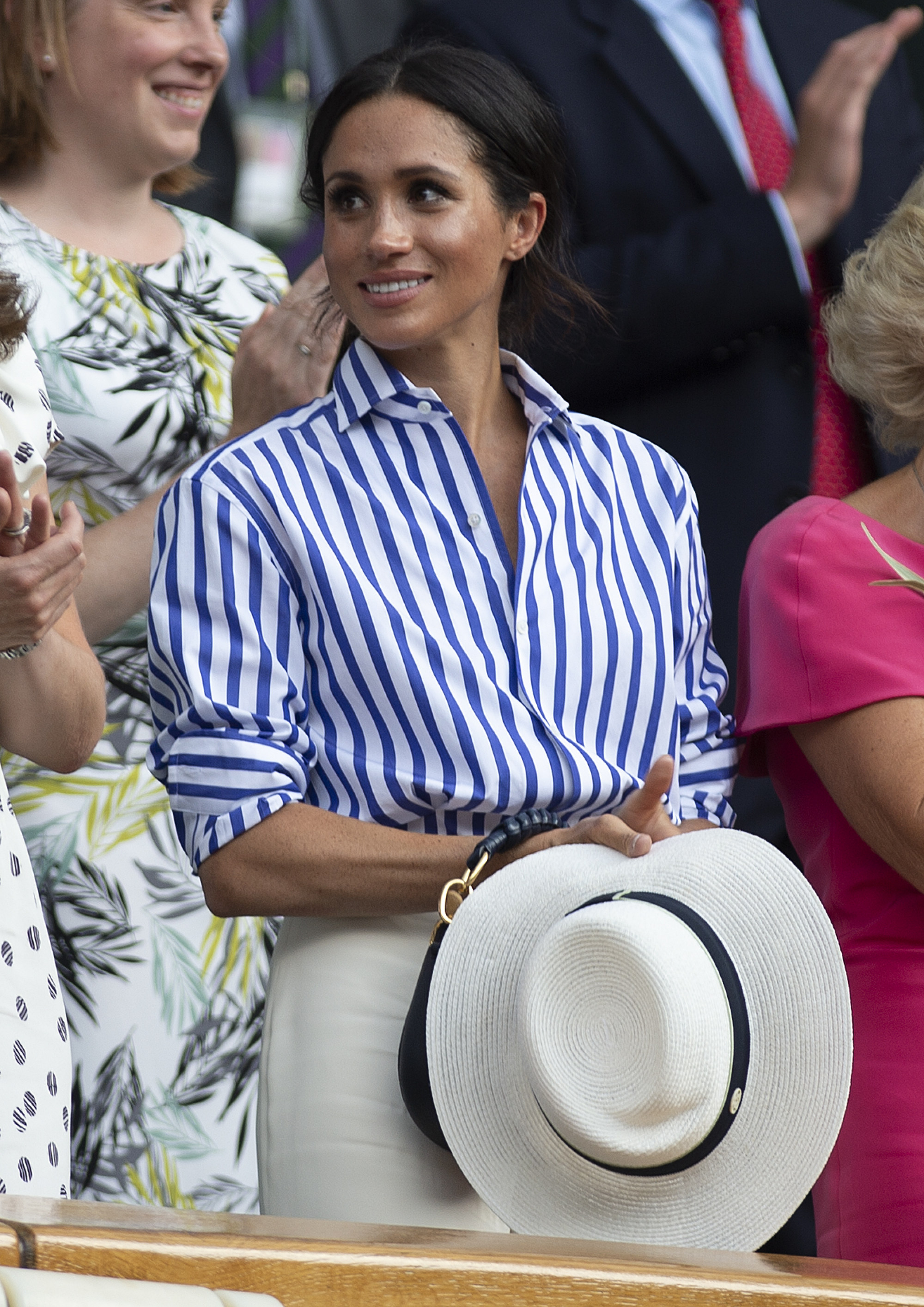 Harper's Bazaar reported that, during Williams' concession speech, the new duchess could be seen "blinking back tears".
Earlier in the week, Williams discussed her friendship with Markle, saying, "Every year, for a couple years, she comes out to Wimbledon and has supported me. Now she's supporting me in a different role. But our friendship is still exactly the same."
9. September 2018: They lean on each other as they each deal with public issues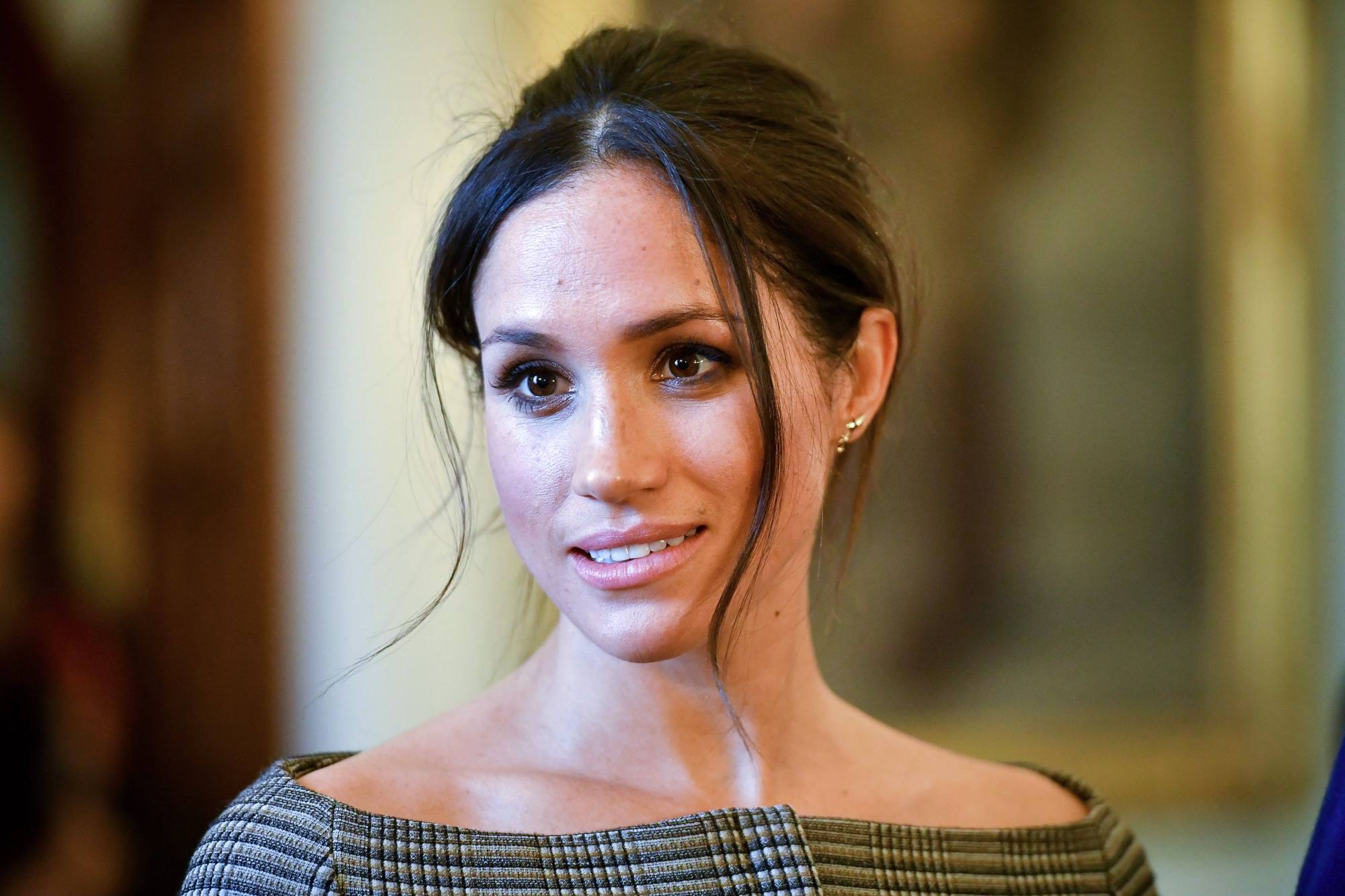 For the entire year, Markle dealt with mounting pressure and backlash from the public and media, while Williams had to deal with a controversy surrounding her and tennis umpire, Carlos Ramos.
"We were actually just texting each other this morning," Williams told The Sunday Project. "We have known each other for a long time, but we really are relying on each other a lot recently."
10. September 2018: Williams tweets her support for Markle's cookbook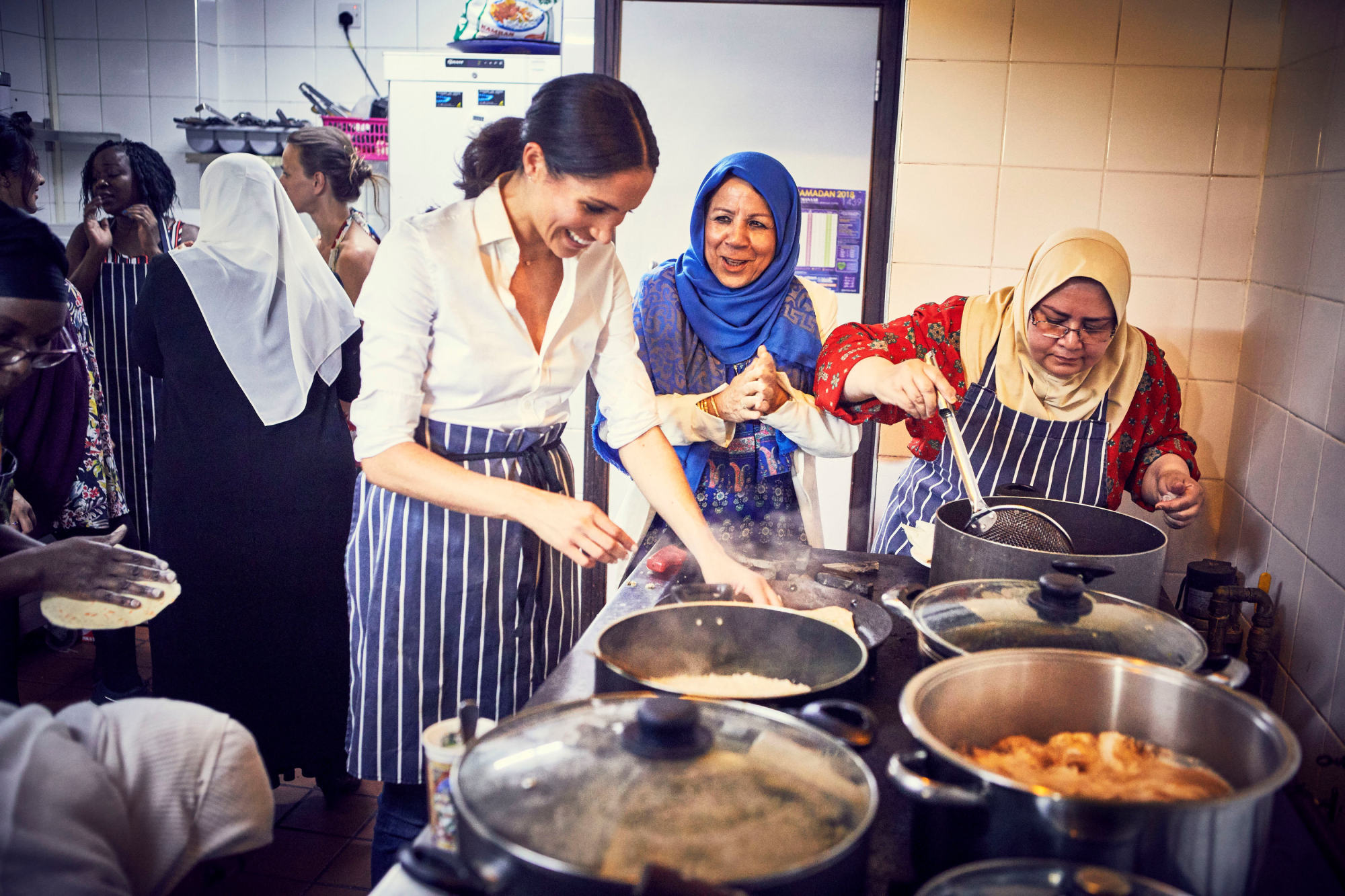 The cookbook, titled Together: Our Community Cookbook, featured 50 recipes from a group of women affected by London's deadly Grenfell Tower fire.
"I used to call you Meghan but, dear Duchess of Sussex, your first project Together, a cookbook bringing women of all cultures together. It's beautiful – diversity, inclusivity, coming together in grief and joy," Williams tweeted about Markle's first solo project as a royal.
11. October 2018: Markle shows support by wearing a blazer designed by Williams
The US$145 blazer sold out soon after Markle was spotted wearing it. It came from Williams' line, Serena, and is fittingly called the Serena Boss Blazer.
To celebrate, Williams posted a photo of Markle on her Instagram wearing it and smiling, captioning the photo, "The face you make when you and Meghan have matching @serena blazers."
12. February 2019: Williams reportedly co-hosts Markle's NYC baby shower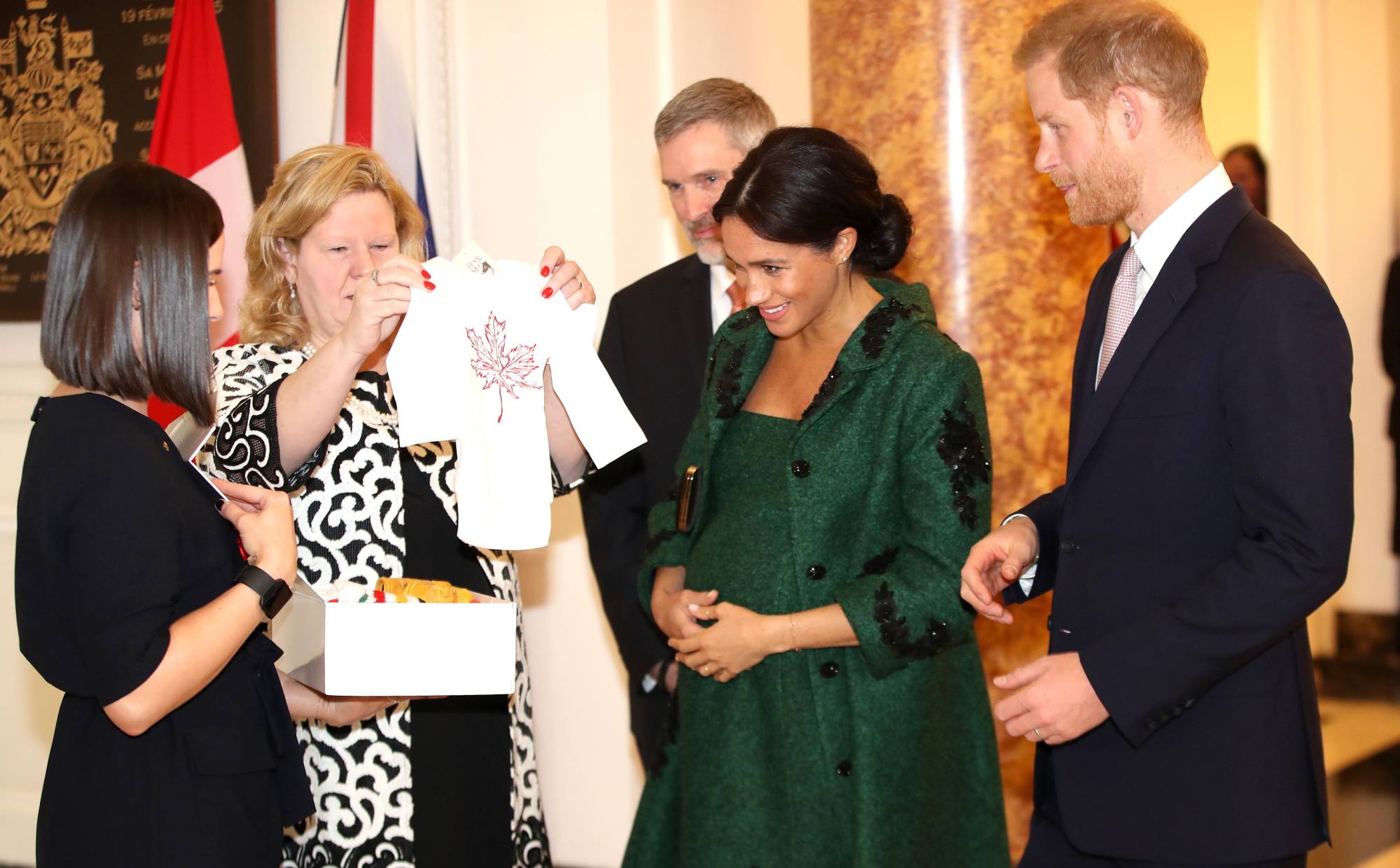 Markle announced her pregnancy in October 2018 and travelled to New York City in February 2019 for her baby shower. Reports at the time, citing an unnamed insider source, stated that Serena Williams and Amal Clooney were among the friends hosting an afternoon shower.
13. July 2019: Williams continues to support her friend among negative press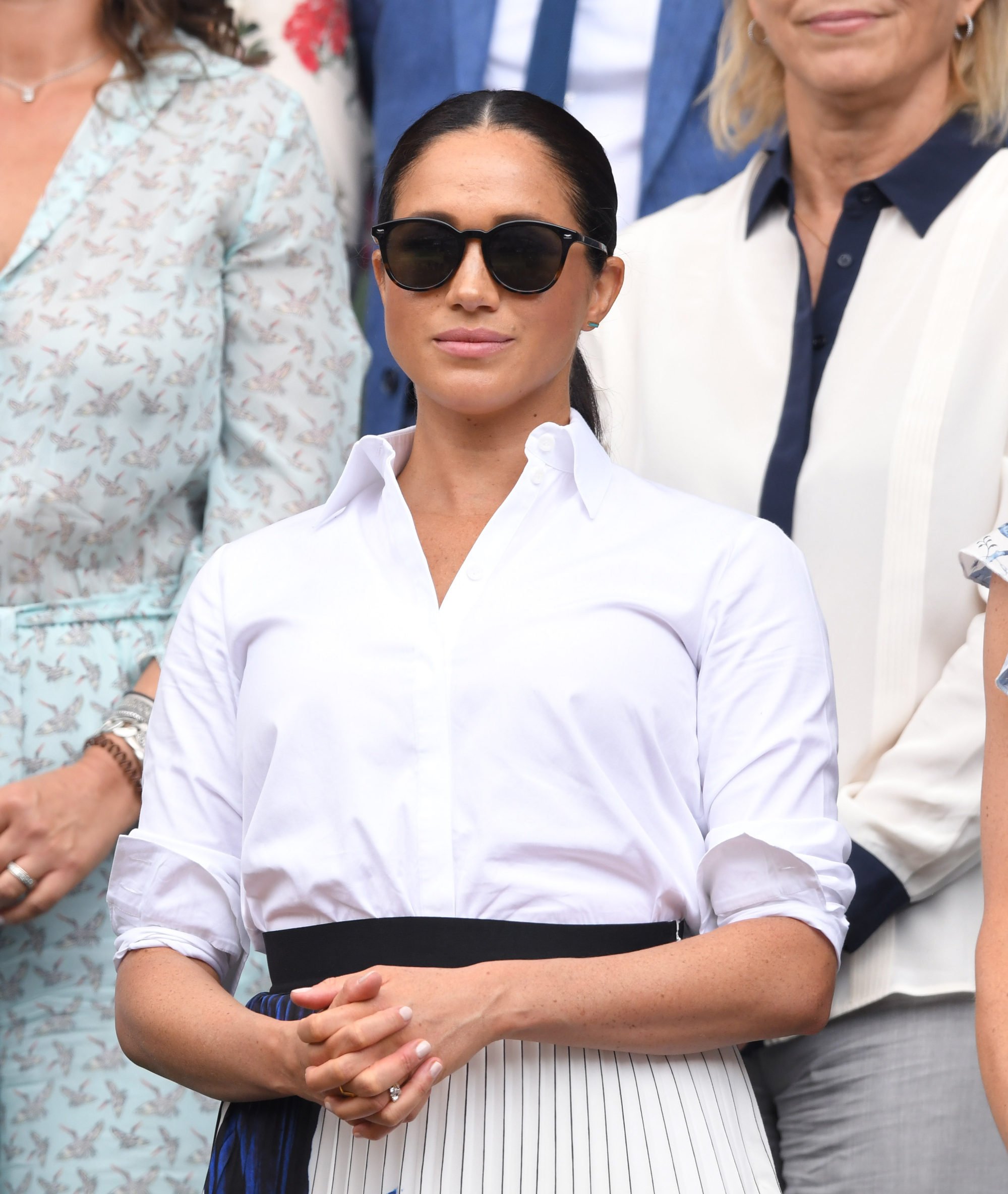 Reportedly, Markle's bodyguards asked patrons not to take photos of the duchess at Wimbledon, where Williams was competing. After the negative press, Williams came to her friend's defence.
"I didn't know there was negative media out there," she said in a press conference, according to Harper's Bazaar. "Any time I see her name attached to anything, I don't read it. She couldn't be a better friend to me."
14. September 2019: Markle attends the US Open a few months after giving birth to Archie
"She flew all the way with a newborn to see me play in New York and flew all the way back that night, and I probably couldn't have done that," Williams would later tell Access Hollywood about Markle cheering her on at the US Open.
15. April 2020: Williams jokes about not knowing Markle … to protect her friend's privacy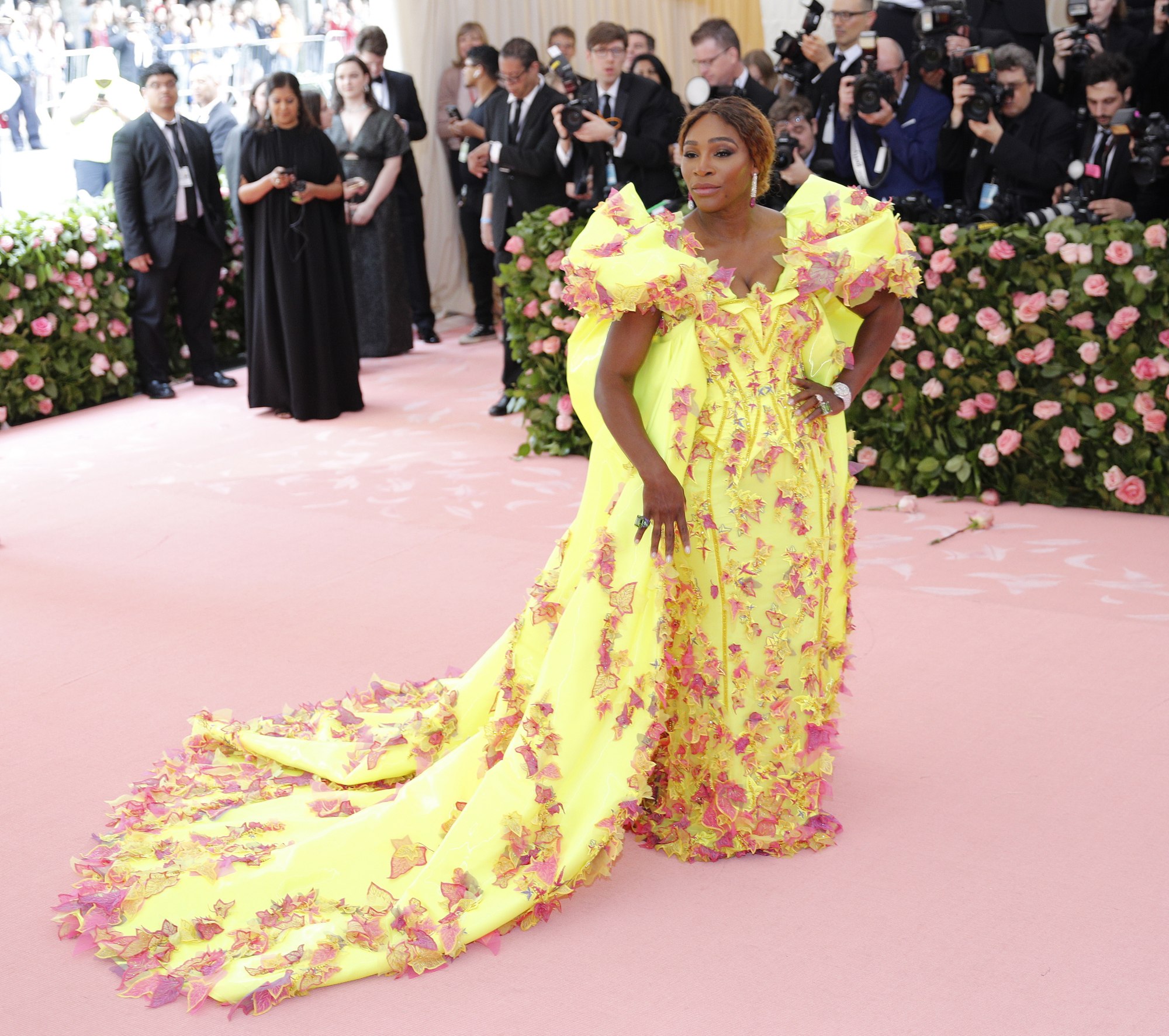 After Markle and Prince Harry announced they were stepping back from royal life in January 2020, they moved to the US. During an interview with Naomi Campbell and her sister Venus in April 2020, Campbell asked how Williams felt about her friend moving back.
Rather than risk any headlines or give Markle any press, Williams joked that she simply "doesn't know her".
16. March 2021: Williams supports Markle amid her Oprah interview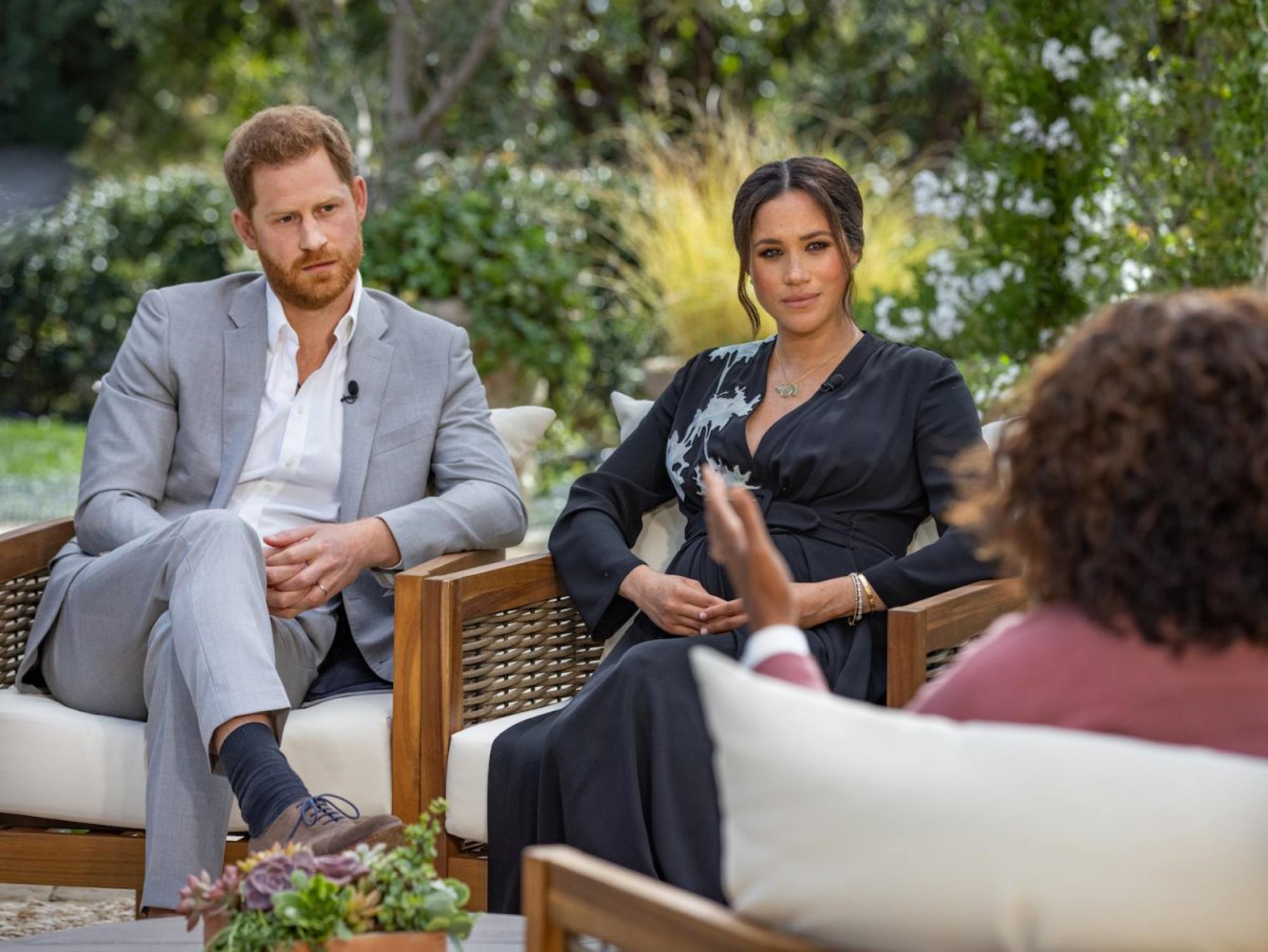 Markle's interview, in which she revealed how unprotected she felt by the royal family, aired on March 7, 2021. That night, the tennis icon posted a lengthy statement on Instagram, calling Markle her "selfless friend", and said that Markle "teaches me every day what it means to be truly noble".
She captioned the post, "I am so proud of you for being so brave. I know it is never easy. You are strong – both you and Harry. I love you. I adore you. Your friend S."
17. August 2022: Markle drops her first podcast episode with Williams as her guest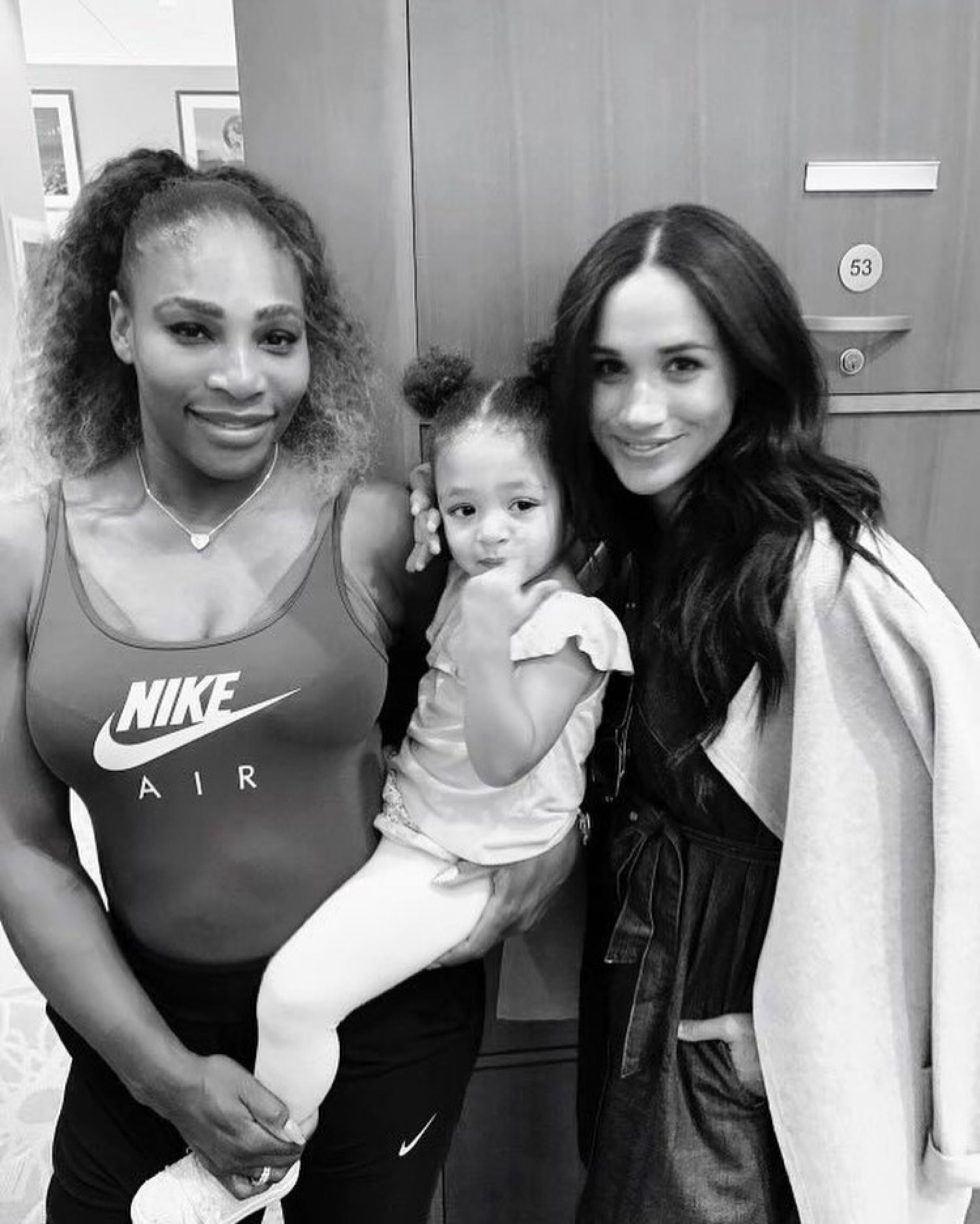 Markle's podcast Archetypes will be a series of interviews with women from all different fields discussing how various archetypes they've been modelled after in the media and their professional lives have affected them.
Markle's first guest was Williams, who
just announced her retirement
from professional tennis. She added that Markle knew about her plans to retire for a long time, and that she had spoken with Harry about it a lot, as well.
When asked by Markle why she agreed to do the podcast, Williams said, "I love you. believe in you. We've been friends for so long. I'm super loyal, you know that."
This article originally appeared on
Insider

The Duchess of Sussex has cheered Williams on at the US Open, the Australian Open and Wimbledon … even once flying out to watch her match only months after having Archie
The famous athlete attended Markle's royal wedding to Prince Harry, of course, and supported her through bad press and that bombshell Oprah Winfrey interview