Meet René-Charles Angélil, Celine Dion's rapper son: the 21 year old remixed songs by The Weeknd on his SoundCloud, and once cameoed in his mum's Michael Jackson performance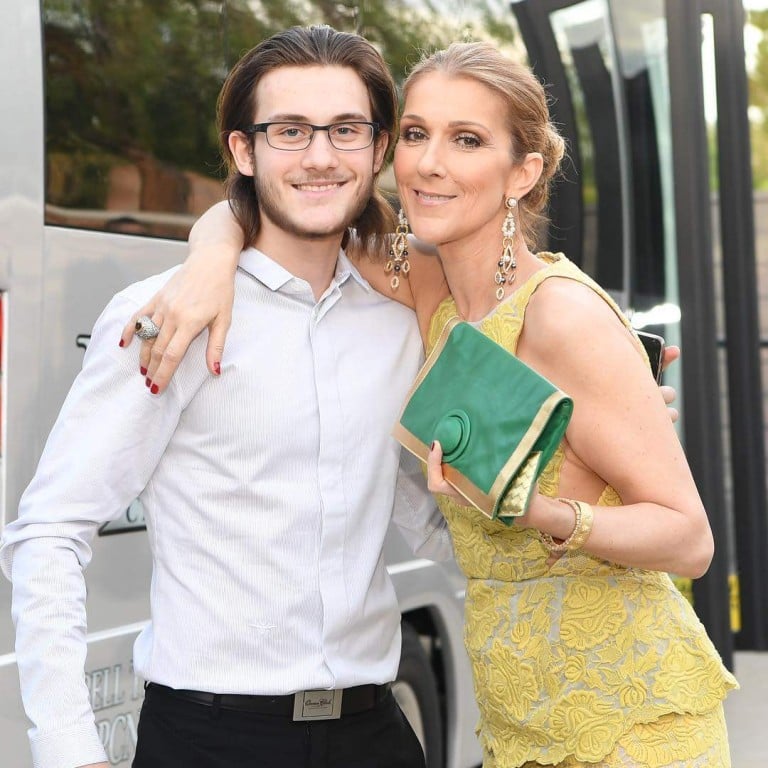 Celine Dion needs no introduction. The Canadian superstar is celebrated globally for her powerful vocals and diverse music taste, which incorporates a mix of genres from rock and pop to gospel and classical tunes. This year, she ranked in 60th place on Forbes' list of America's Richest Self-Made Women, with an estimated net worth of US$470 million – to give you just a glimpse of her toppling fortune made over the years.
But has the 54 year old passed down her musical talents to her kids? It seems so, at least with her firstborn, René-Charles Angélil, who turned 21 this year.
So, who is he and is he following in mum's footsteps?
René-Charles Angélil is a musician, like mum Celine Dion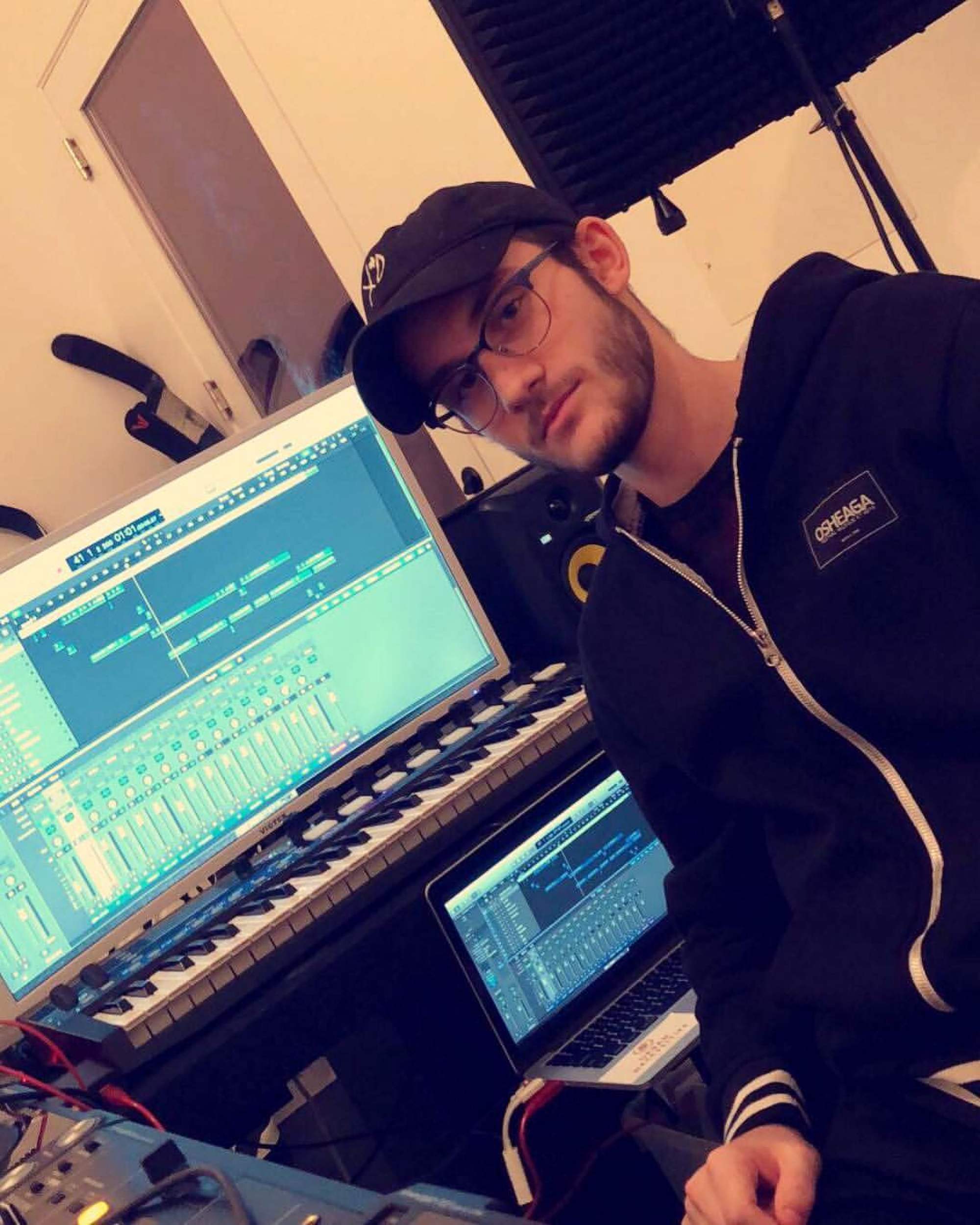 René-Charles Angélil, who is known to his peers as RC, also goes by Bigtip, as his social media handles suggest. In 2018, the firstborn son of Dion and René Angélil released five singles on SoundCloud, including Catwalks, Loft Music Remix (which borrows from The Weeknd's song), Never Stop, The Apple and The Kid. According to Vice, Catwalks was the most successful with over 100,000 plays that year. It's safe to say the rapper's music style is a tad different from mum's though.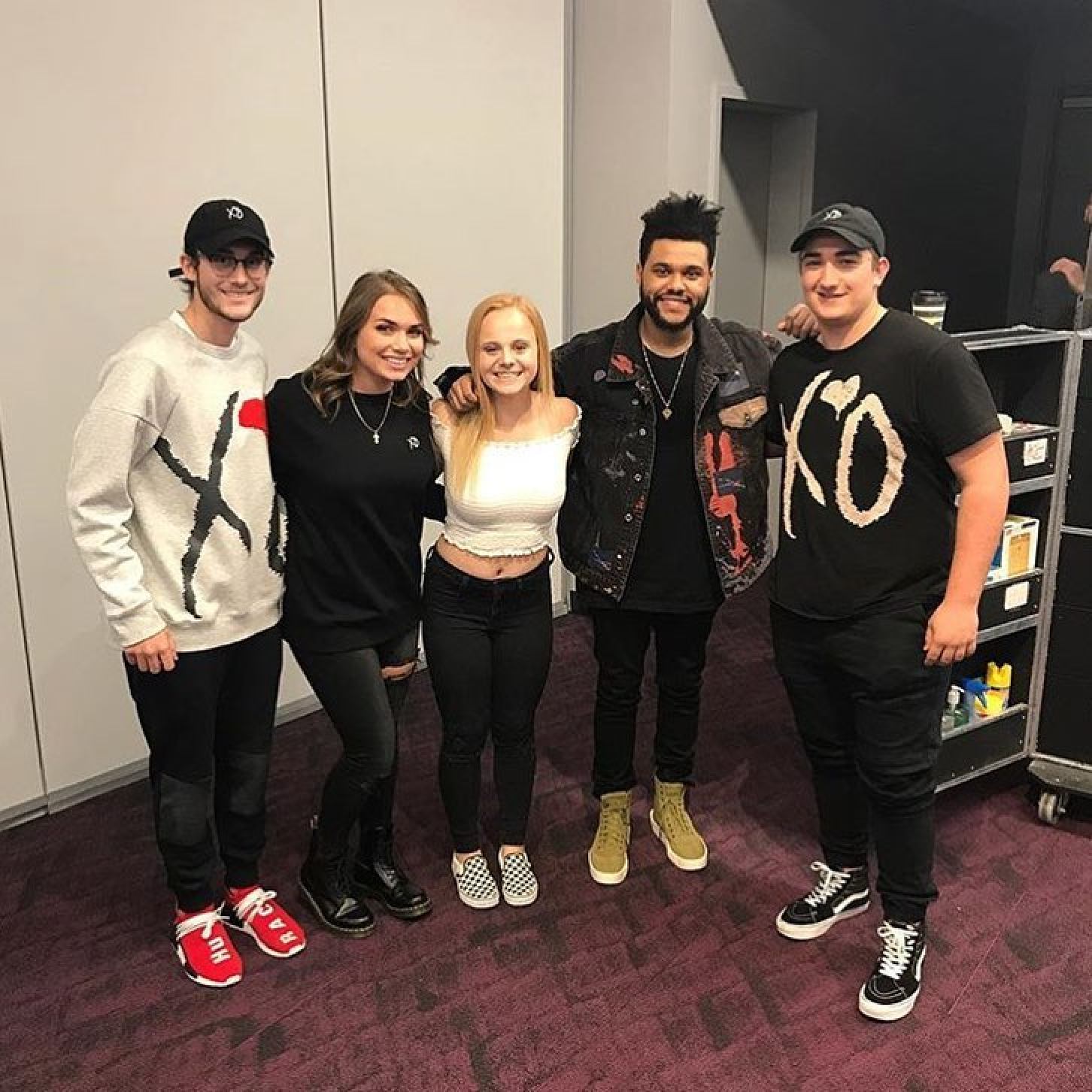 He posted a photo with The Weeknd and he's also shared the musician's concert videos on his Instagram. Based on his previous songs, it seems he's a big fan of the talent. Angélil released his first album "CasiNo. 5" in 2021, with mum proudly sharing it on her social media, writing: "I'm so proud of my son. My love for him is so strong, and it touches me deeply that one of his passions is also one of mine."
He made a cameo in his mum's concert in Paris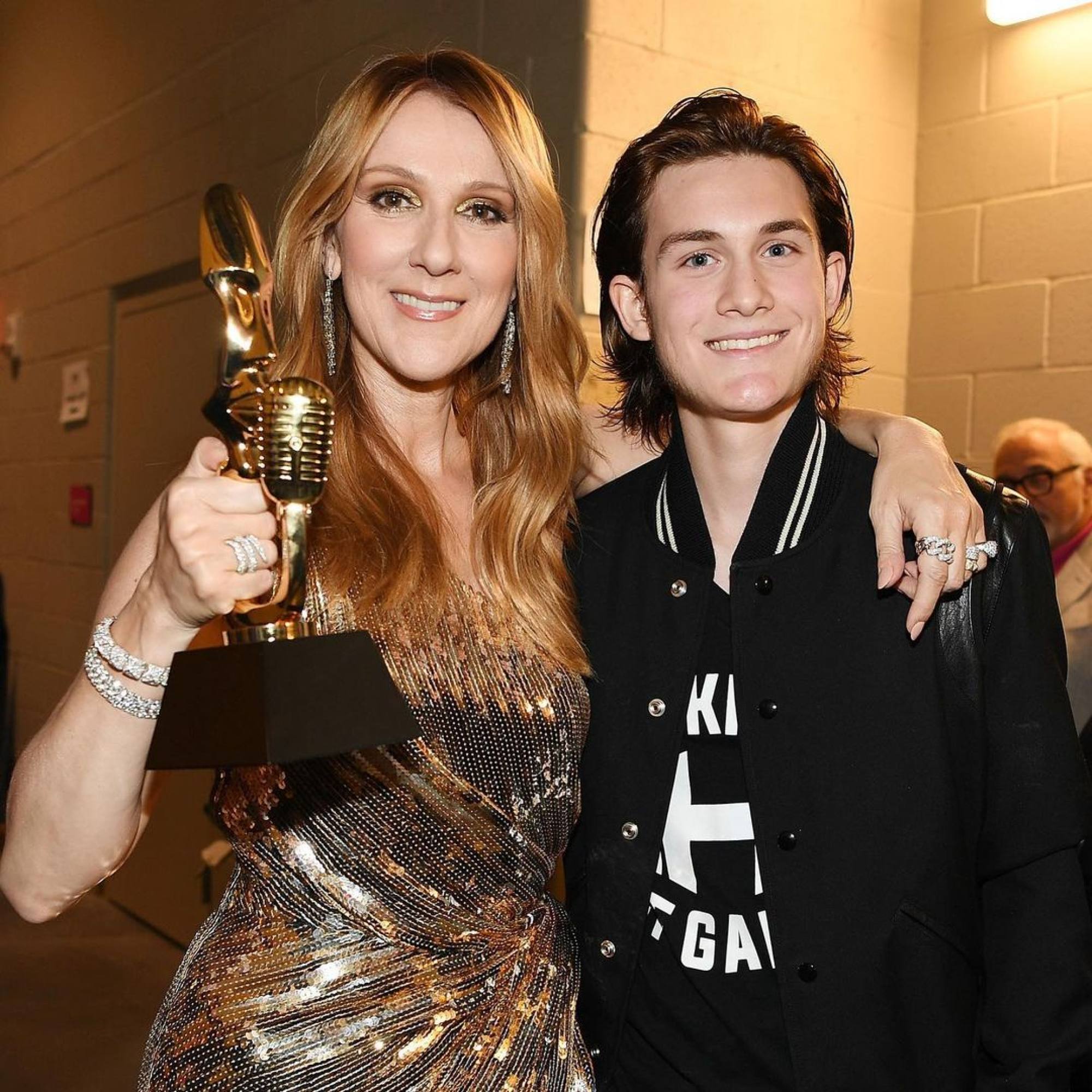 Angélil's musical inclination should come as no surprise to those watching Dion's recent performances. He often shows support for his incredible mum and made a cameo at her concert in Paris at the Accorhotels Arena in 2017 while
she was singing Michael Jackson's Black or White
. He's seen on the big screen rapping, while Dion's twins Eddy and Nelson also make a brief appearance.
In 2016, Angélil presented Dion with the Icon Award at the Billboard Music Awards.
His hobbies include golf, hockey and poker – as inspired by his late father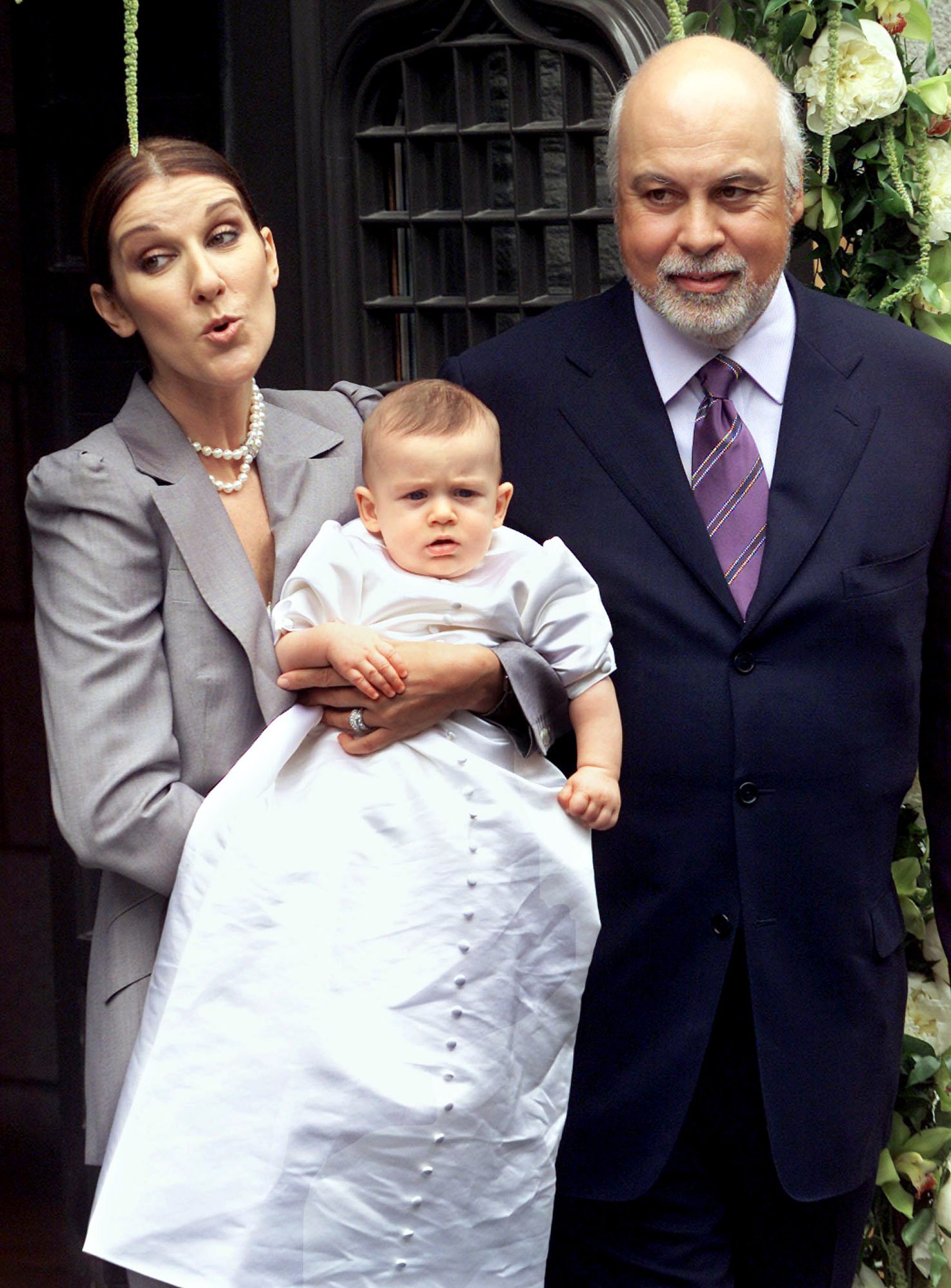 In 2016, René-Charles delivered a heartbreaking eulogy at the funeral of his dad René Angélil, who tragically passed away due to throat cancer.
"Fifteen years is not a long time for a son to get to know his father. You had a busy life, but we were communicating through golf, hockey, poker and smoked meat … and a lot of other wonderful food, bonding more and more as time went by," he said. He kept a lot of these hobbies with him in honour of his father.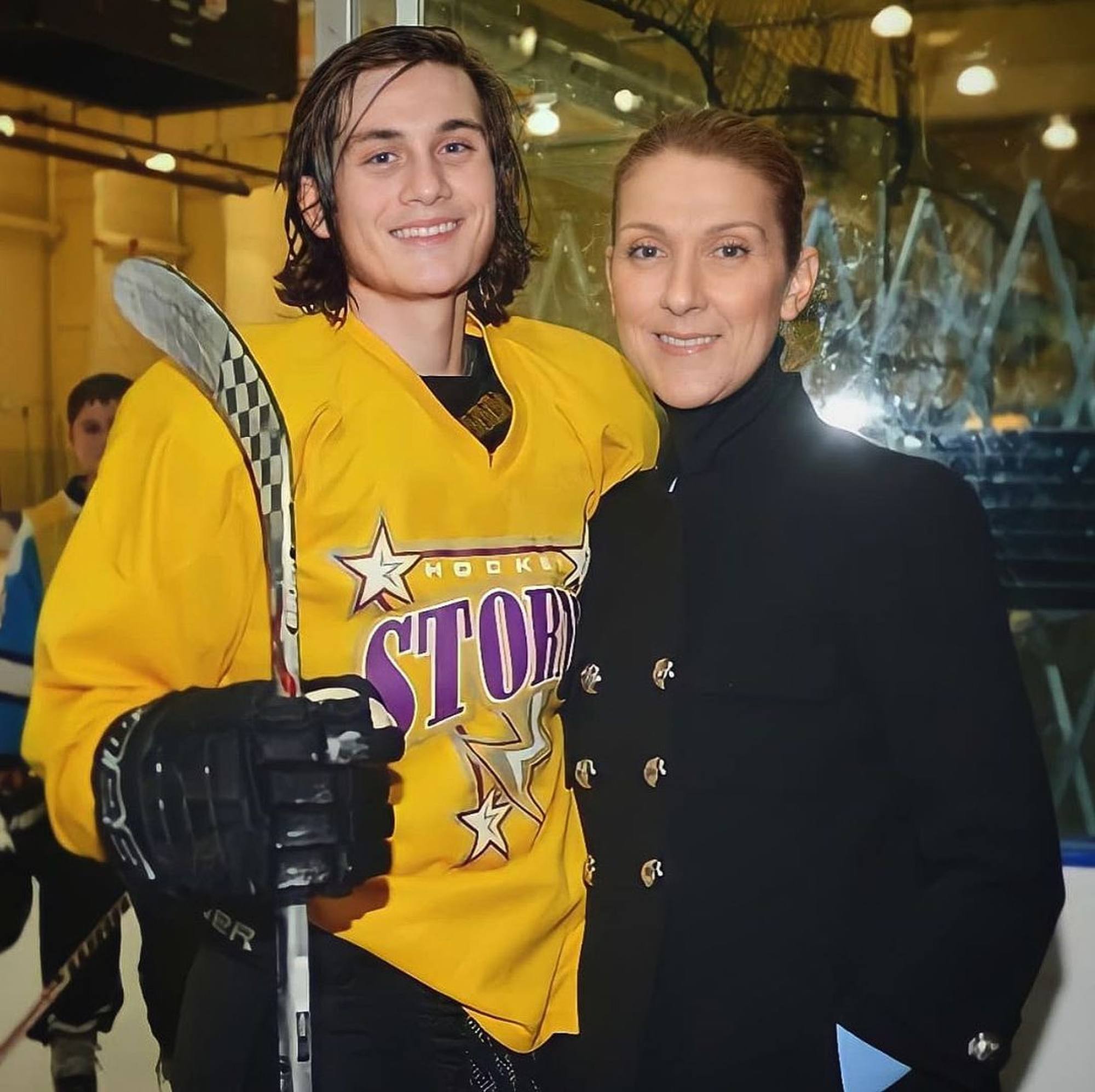 With Canadian parents, hockey was bound to find its way to Angélil, even if they were living in Las Vegas.
Despite Dion's busy schedule
, she has found time over the years to watch her son play with the Nevada Storm team.
Angélil has been pictured playing golf, while The Times of India once reported that he hosts poker parties at home. "Today, thanks to sport, mainly golf and hockey, he has lots of friends. Some of them are even invited to the house for sleepovers, poker parties or video games. I like to have a bunch of teenagers in the kitchen making crepes. He's 15 years old, I don't handcuff him. He's young, he must live," Dion told Paris Match magazine in 2017.
He feels the pressure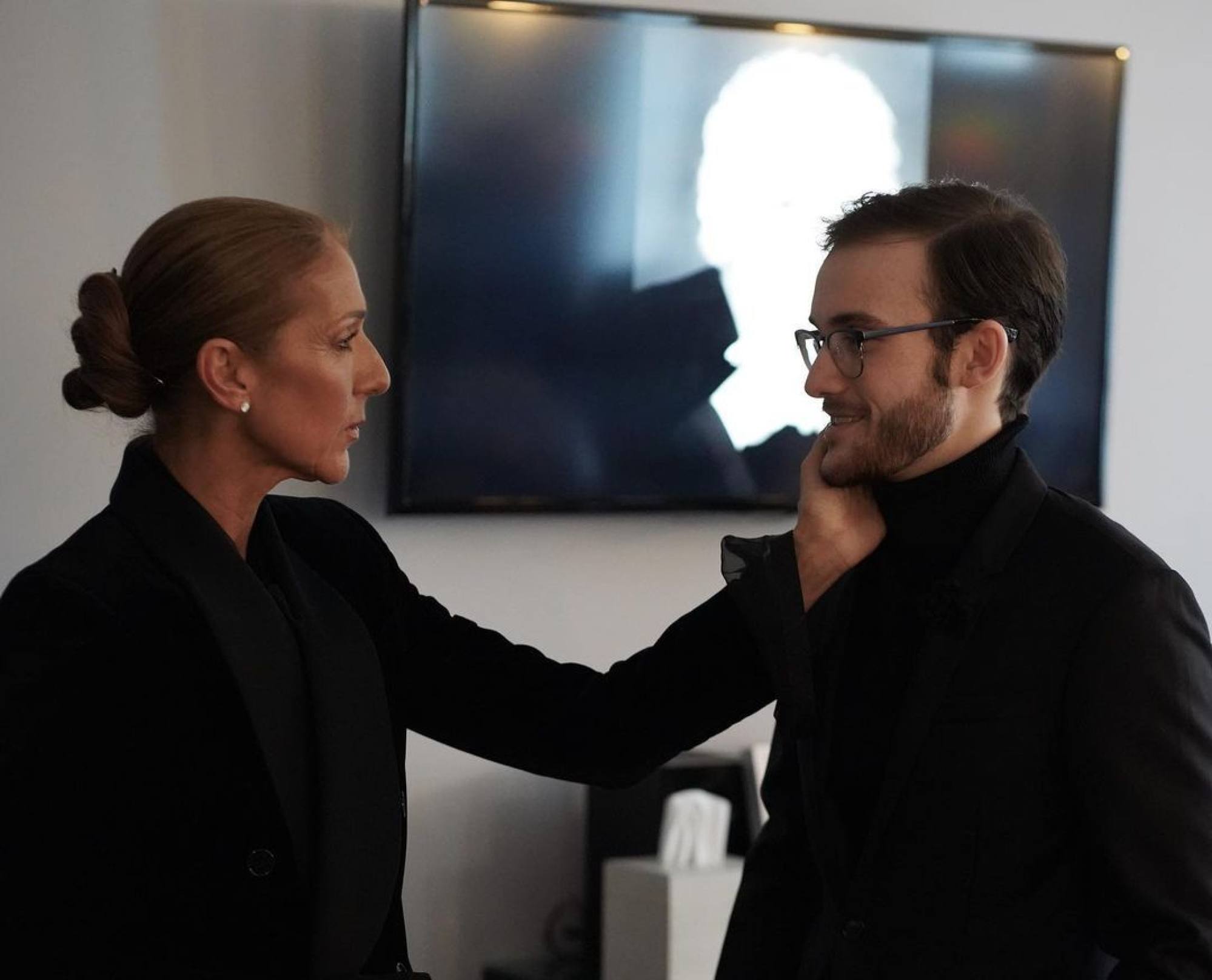 Being the son of one of the world's greatest singers can put a lot of pressure on the aspiring musician, to say the least. In 2018, he acknowledged this by tweeting, "Damn I got so much pressure to make it big in this industry", but followed it with a hashtag "motivation" signifying his determination to prove himself.
But being a millionaire's kid also has it perks, of course. In a video posted on social media, Angélil is seen flaunting his wealth in a Givenchy shirt. It follows the artist as he skips between a boxing ring, pool table and shoe racks with dozens of trainers.
The video continues to show a hockey rink, basketball court and small ATV vehicle, speculated to be all part of his home.
He is very close to his mum and twin siblings, Nelson and Eddy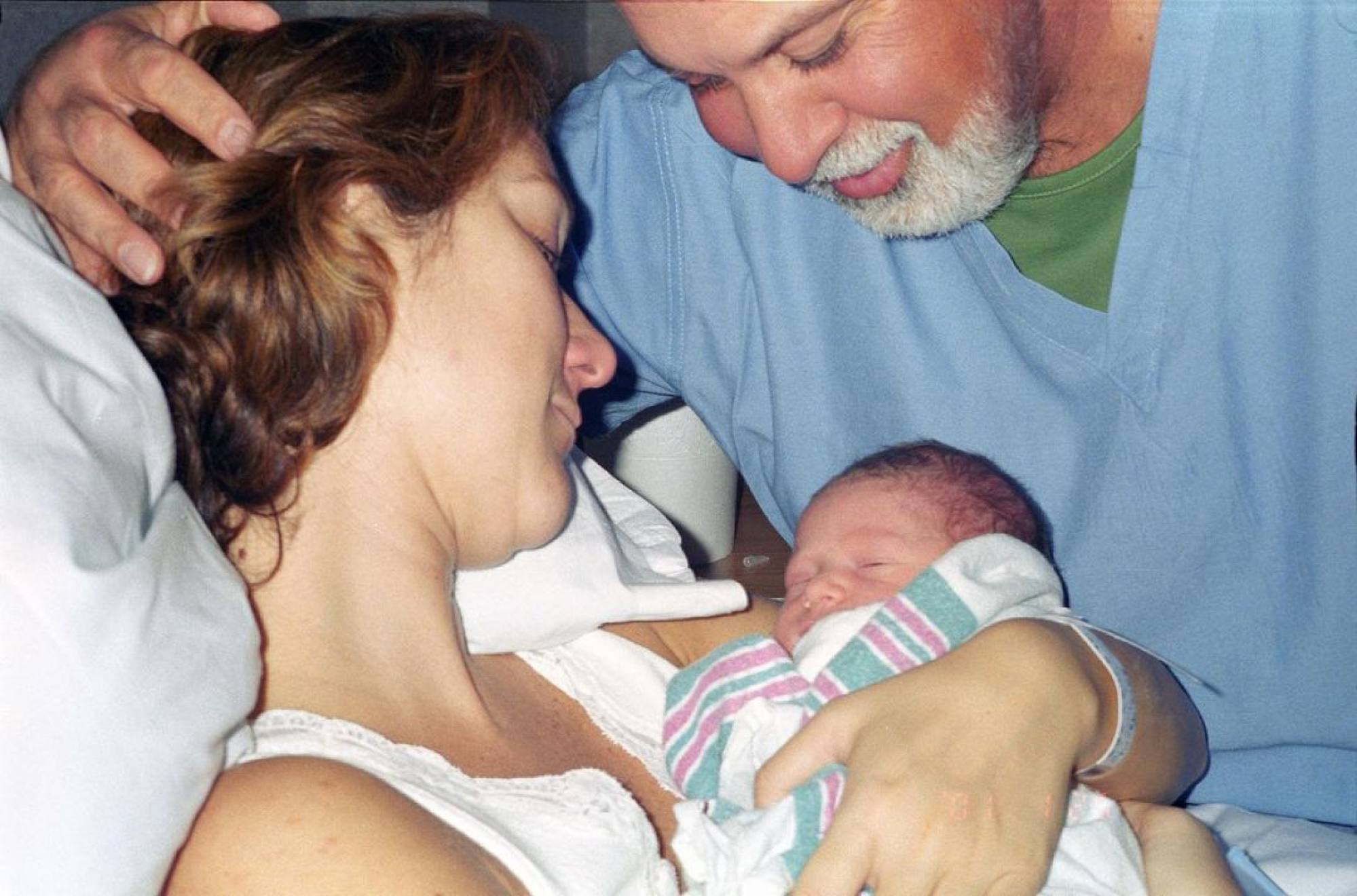 Dion often shares photos on her Instagram of her three children, René-Charles, and twins Nelson and Eddy. Earlier this year, she posted a throwback baby pic of RC for his 21st birthday. The
My Heart Will Go On singer
had to undergo IVF treatment due to difficulties in conceiving and thus, after multiple attempts, RC was born.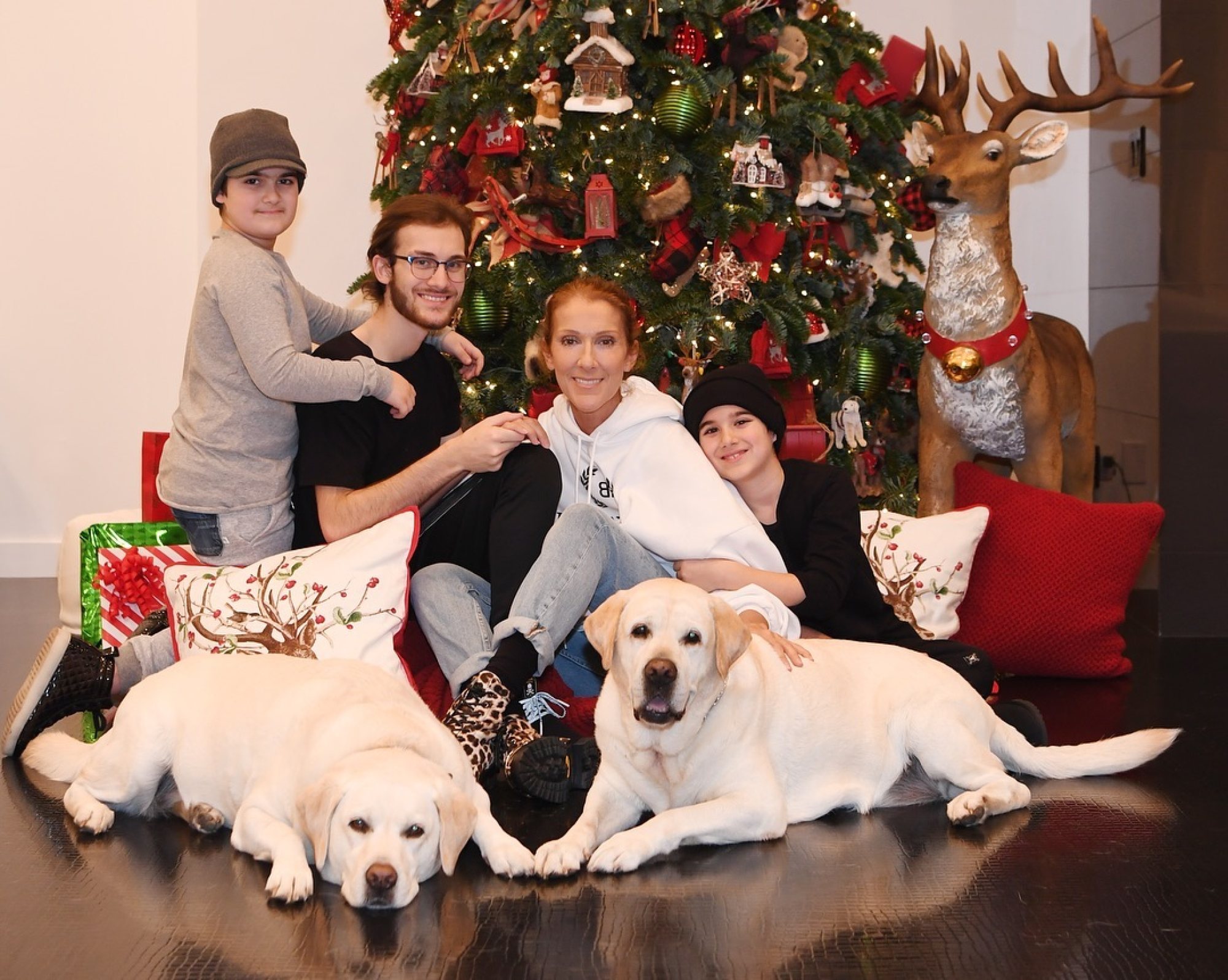 A quick glance at Dion's profile will show all aspects of family life, though her husband is no longer with them. From holiday photos to Halloween and Christmas, Disney trips, and mother's day celebrations, it's clear that Dion and her three sons are very close.

Celine Dion, the incredible voice of Titanic's My Heart Will Go On, is an icon in her own right, but is her 21-year-old son following in her musical footsteps?
He's a rapper in the making, with an album "CasiNo. 5" under his belt, but has other hobbies like hockey and poker as inspired by his late dad, René Angélil