Grey's Anatomy's 7 biggest off-screen dramas: from Katherine Heigl's Emmy's beef with Shonda Rhimes, to Ellen Pompeo's interview with Viola Davis – but who allegedly faked medical issues?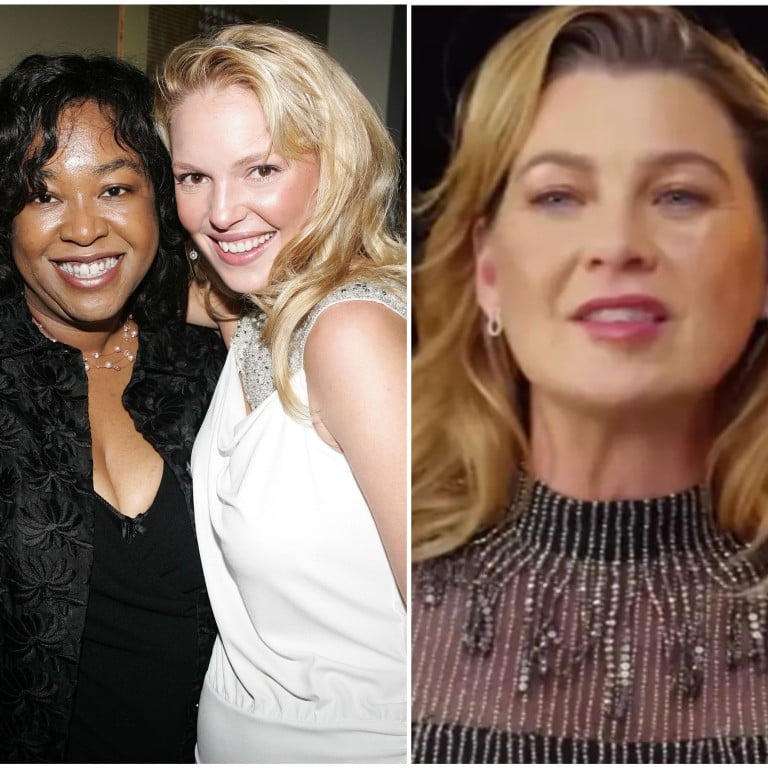 Medical TV show Grey's Anatomy made history on screen but also garnered headlines for behind-the-scenes drama … but which were the most scandalous? We've rounded up the most prominent controversies from 2005 to 2022.
1. Isaiah Washington reportedly used a homophobic slur to refer to co-star T.R. Knight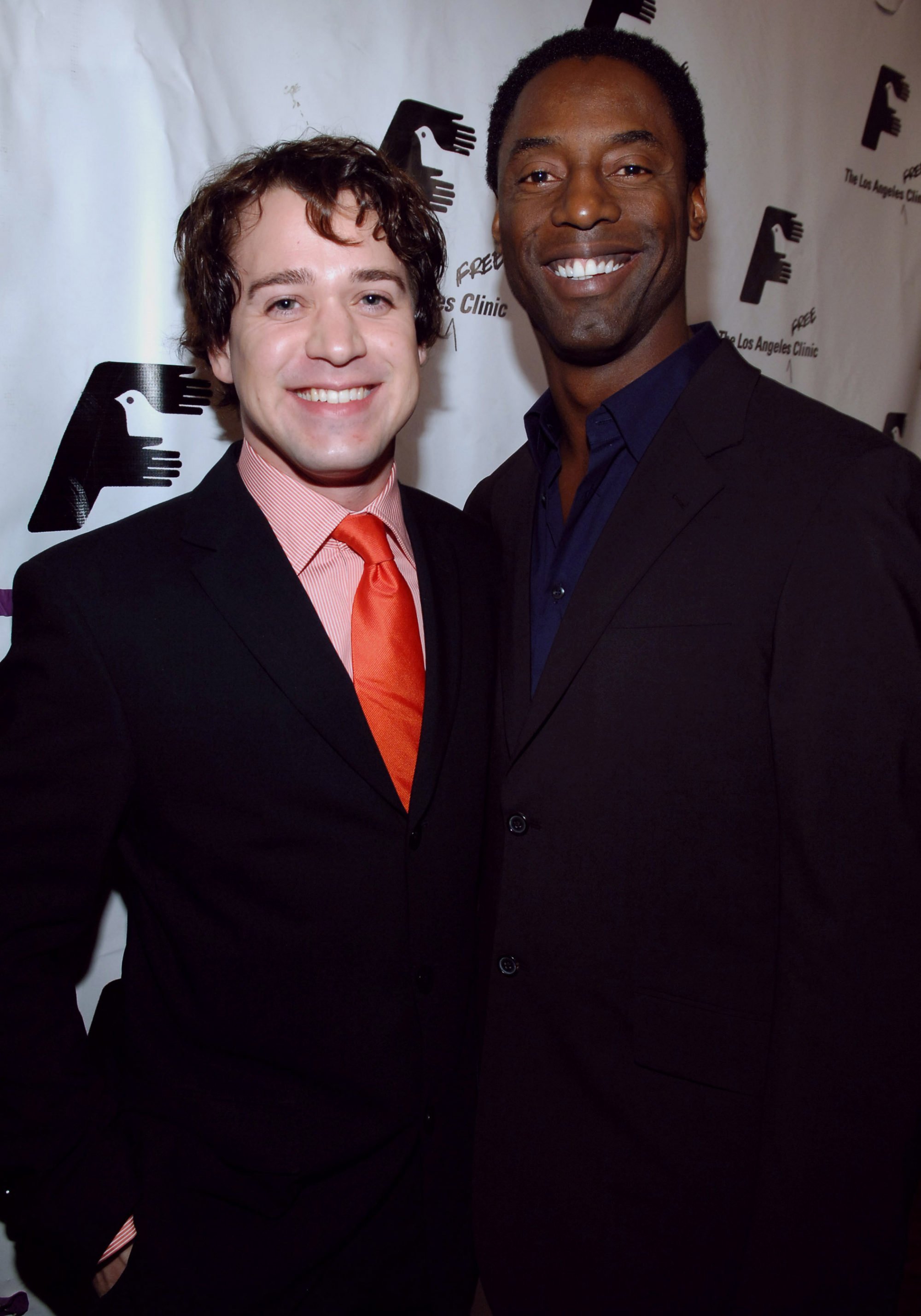 One of the earliest clashes on the Grey's Anatomy set happened between former stars Isaiah Washington and Patrick Dempsey, during which Washington reportedly referred to co-star T.R Knight using a homophobic slur.
While shooting a scene late at night in October 2006, the actors began to argue because Washington was annoyed that Dempsey was late to set, the tell-all book How to Save a Life: The Inside Story of Grey's Anatomy by Entertainment Weekly's editor at large Lynette Rice reported. It eventually escalated into a physical fight, former executive producer Mark Wilding said in the book.
Former Grey's writer Harry Werksman said that Washington pushed Dempsey against a wall and told him he couldn't "talk to me the way you talk to" Knight, whom he referred to using the homophobic slur.
Eventually, the men calmed down, but the fight and Washington's use of the slur were reported to the press.
Knight eventually made a statement confirming that he's gay to the press. Washington issued a statement of apology to People in 2006. But he used the slur again at the 2007 Golden Globes while denying he said it during the fight.
The actor was fired from Grey's Anatomy in 2007, but returned in season 10 to help facilitate Sandra Oh's exit as Dr Cristina Yang.
2. Katherine Heigl's drama with Shonda Rhimes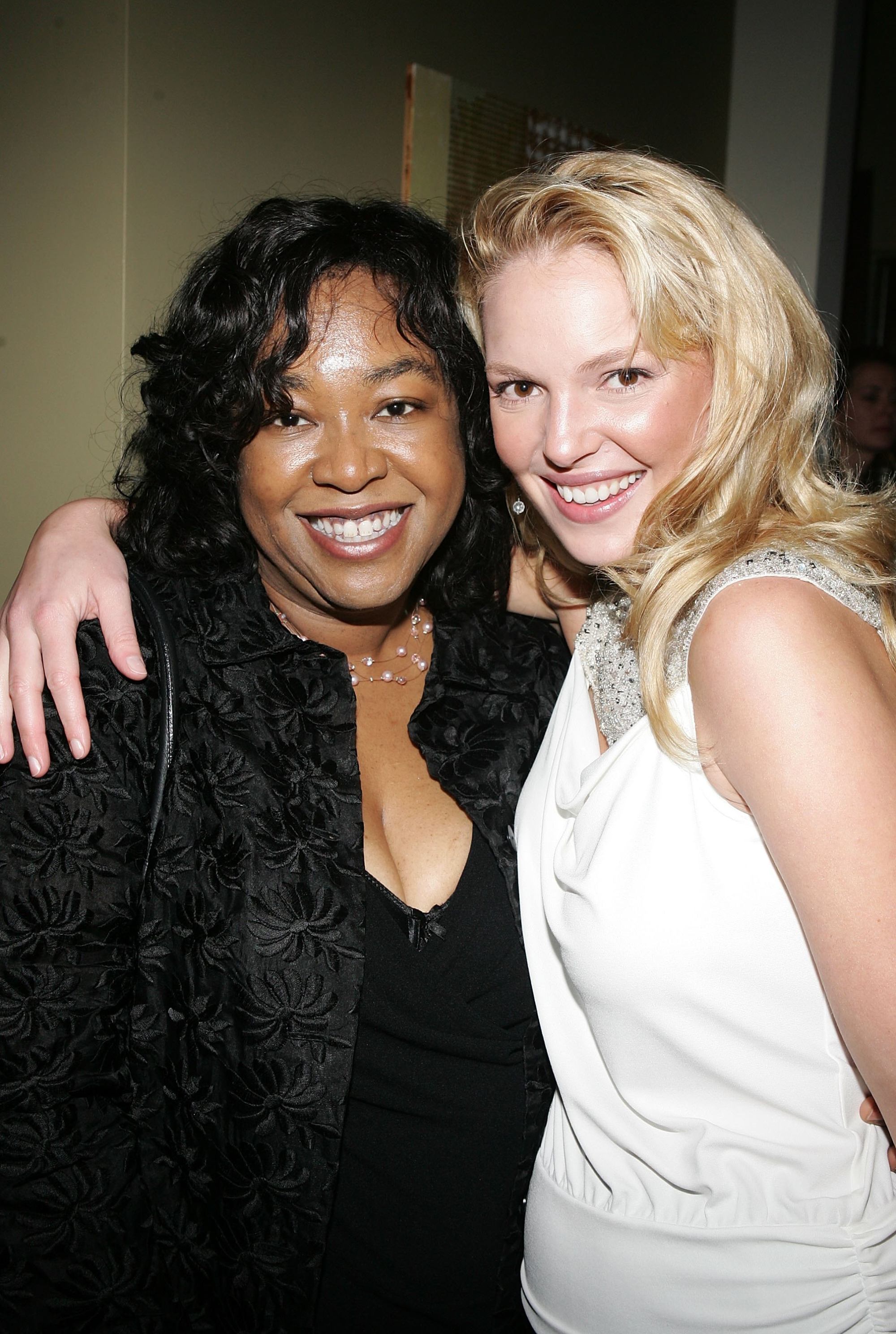 Katherine Heigl won an Emmy for her supporting role as Dr Izzie Stevens on Grey's Anatomy in 2007. But in 2008, she withdrew her name from Emmys consideration, per a statement published by Entertainment Weekly that read as follows:
"I did not feel that I was given the material this season to warrant an Emmy nomination and in an effort to maintain the integrity of the academy organisation. In addition, I did not want to potentially take away an opportunity from an actress who was given such materials."
According to How To Save a Life, Rhimes felt slighted by the statement, which created tension between the then-showrunner and actor.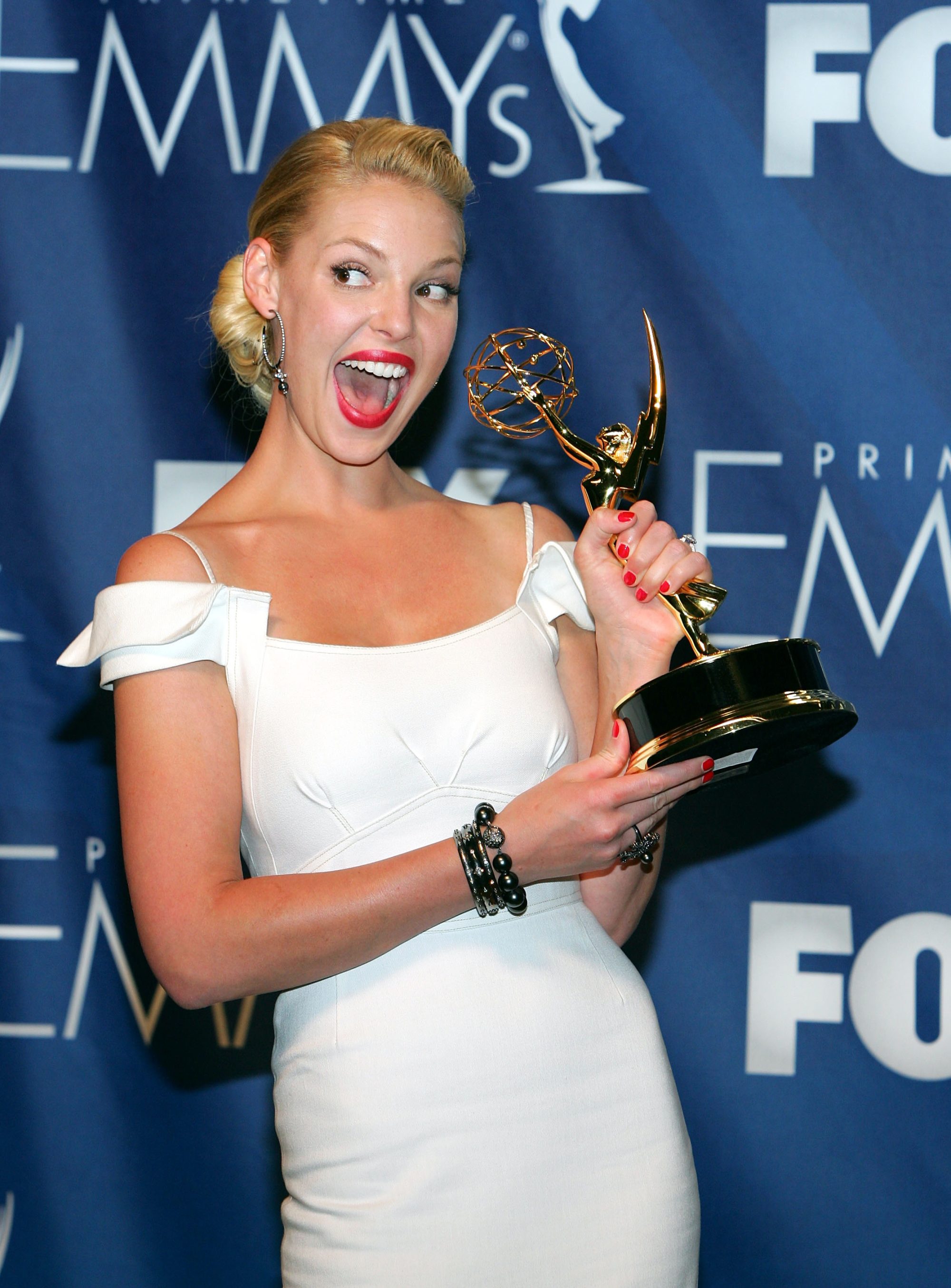 The Emmy's incident wasn't the only time Heigl threw shade at Grey's Anatomy in public.
On The Late Show with David Letterman in 2009, Heigl said the length of her workday on the show was "cruel and mean". She also said she was speaking out about it because she hoped it was "embarrassing" to decision-makers on the show.
But thinking back on her words to Letterman in the aforementioned Entertainment Weekly article in 2010, Heigl said her words sounded "whiny".
"At the time, I was just quickly told to shut the f*** up. The more I said I was sorry, the more they wanted it," Heigl told The Washington Post this year. "The more terrified and scared I was of doing something wrong, the more I came across like I had really done something horribly wrong."
3. Patrick Dempsey was accused of "terrorising the set" in a new tell-all book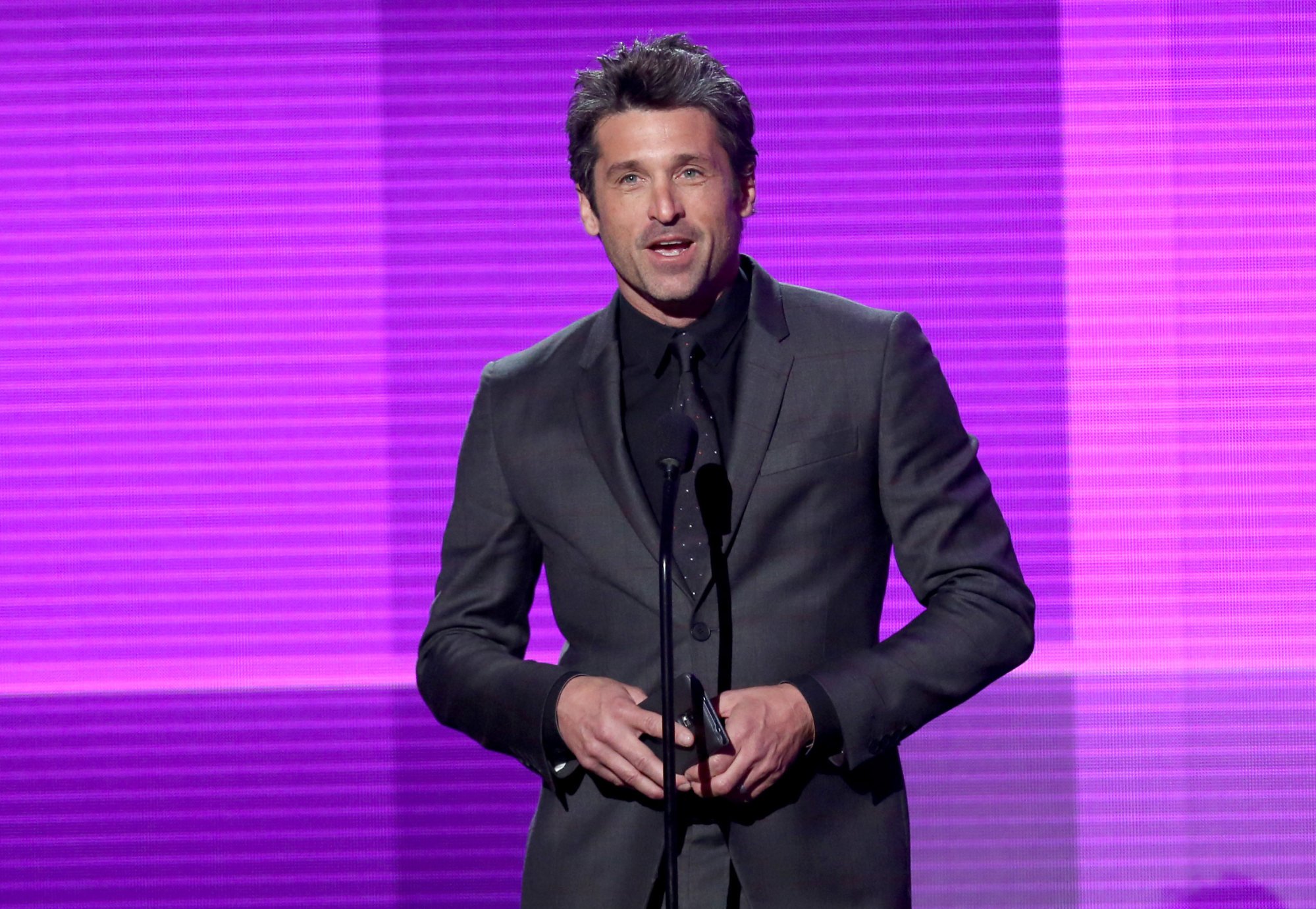 Dempsey exited Grey's Anatomy as a series regular in season 11; Derek Shepherd's last episode alive, written by Rhimes and also titled "How To Save a Life", aired in April 2015.
In 2021, the public may have gotten some more clues as to why he left thanks to Rice's book. She spoke to former executive producer James D. Parriott, who accused Dempsey of "terrorising the set" during his last few years on the show.
"Some cast members had all sorts of PTSD with him," Parriott continued. "He had this hold on the set where he knew he could stop production and scare people."
Parriott claimed that during Dempsey's last few appearances on the Grey's set, "he and Shonda were at each other's throats". The former EP claimed that he was asked to step in to help facilitate Dempsey's exit due to "HR issues". (Rhimes was succeeded as showrunner on Grey's Anatomy by Krista Vernoff in season 14).
Not everyone who gave interviews for the book agreed that Dempsey was hard to work with though. An anonymous "long-time crew member" told Rice that actors were going to Rhimes and telling her every time Dempsey made a wrong step.
The person said that Dempsey was "miserable" and "had no one to talk to" about any of his own potential issues.
Even his co-star and frequent scene partner Ellen Pompeo, who has played Dr Meredith Grey on the show for 18 seasons so far, was reportedly "frustrated" with Dempsey, per a former co-executive producer and writer, Jeannine Renshaw in Rice's book.
But Pompeo and Dempsey appear to be on good terms today. He returned to Grey's for a multi-episode arc when Meredith Grey was in a coma in season 17. He also appeared on the 2021 episode of her podcast, Tell Me with Ellen Pompeo.
4. Writer Elisabeth Finch was accused of faking details of her personal life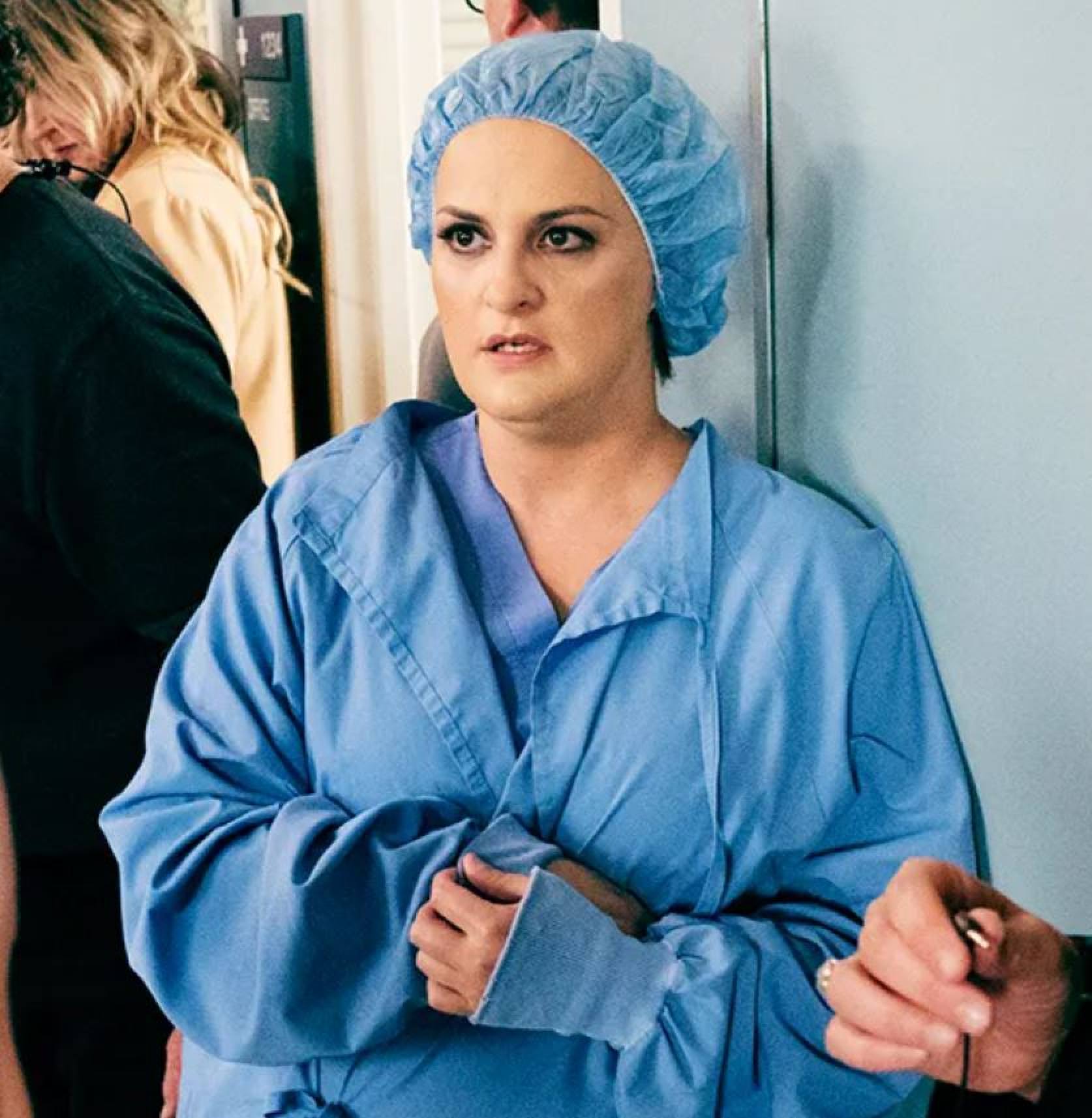 In March, entertainment newsletter The Ankler reported that Grey's Anatomy writer Elisabeth Finch was placed on administrative leave following serious concerns within Rhimes' production company Shondaland that claimed part of Finch's life story shared with the writers' team and press to be made up.
According to The Ankler, Finch had said she was diagnosed with a rare form of bone cancer and went through chemotherapy that forced her to undergo an abortion. The article stated that she also said she lost part of her leg and a kidney and was misdiagnosed with a condition that led her to have unnecessary knee replacement surgery.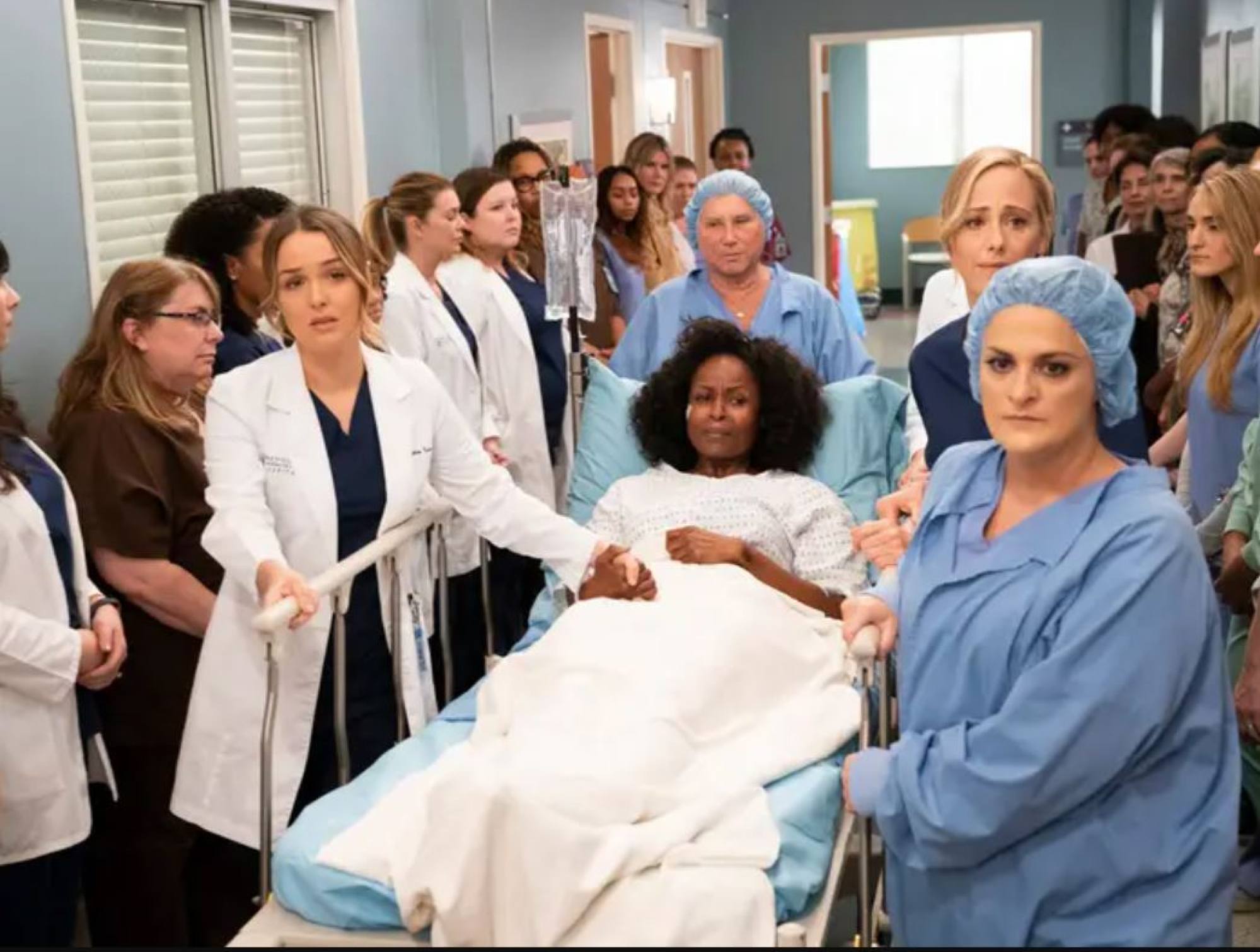 Finch has also alleged she was sexually and emotionally abused on the set of The Vampire Diaries in an essay for The Hollywood Reporter in 2018.
At the end of March, Finch took a leave of absence from the show amid a reportedly contentious divorce,
granted by Disney
.
An investigation into Finch was reportedly about to begin at ABC's parent company, Disney, and Shondaland, which produces Grey's, according to The Ankler. The Hollywood Reporter reported that after Finch began her leave of absence, plans to investigate her medical history ceased.
In May, Vanity Fair published a two-part story that went deeper into the drama surrounding Finch, which included allegations that she copied details of her estranged wife's abuse story and lied about cleaning up her friend's remains after the mass shooting at the Tree of Life synagogue in Pittsburgh.
5. Ellen Pompeo and Denzel Washington argued on set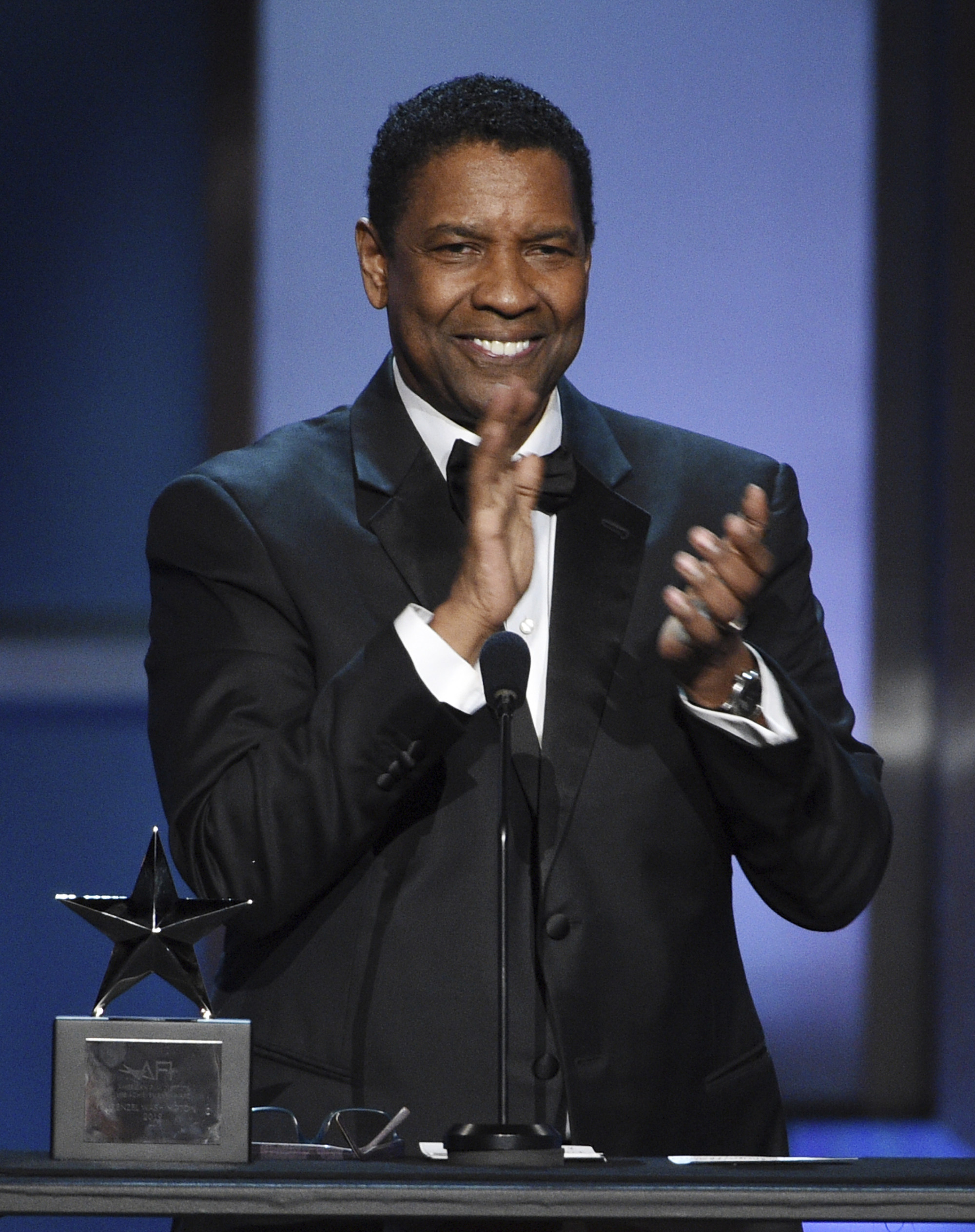 In a September episode of her podcast, Tell Me with Ellen Pompeo, the actor revealed that she once had a fight with former Grey's director Denzel Washington when he directed an episode that aired in February 2016.
"He apologised to me, but he was doing it really softly. He made this choice to speak very softly. And I was pissed that I had to sit there and listen to this apology," she recalled for Dempsey. "And he wasn't looking at me in the eye. Again, we love actors who make choices. And I yelled at him, I was like, 'Look at me! When you apologise, look at me!' And that wasn't in the dialogue."
"Denzel went ham on my ass. He was like, 'I'm the director. Don't you tell him what to do,'" Pompeo said.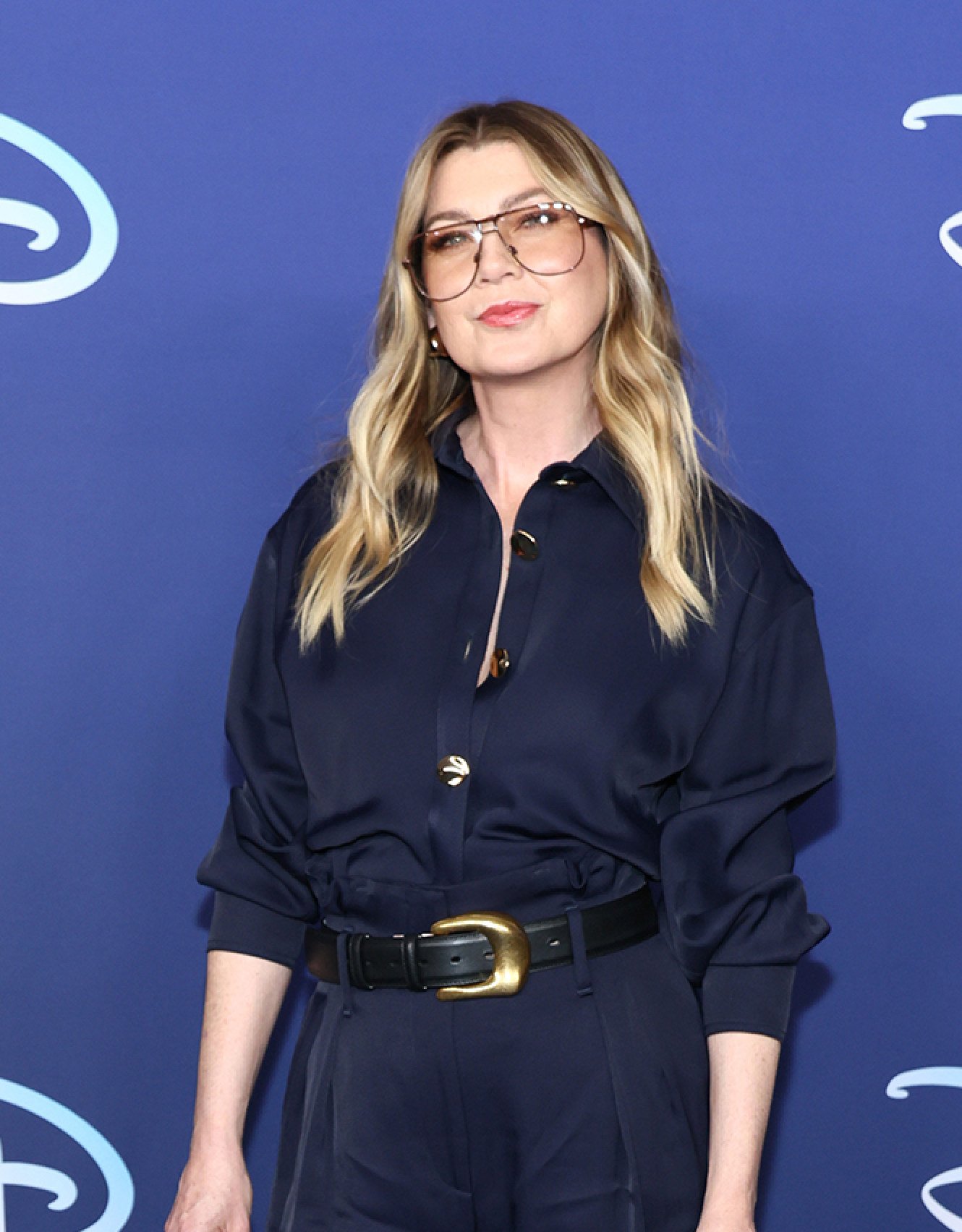 But Pompeo wasn't intimidated by Washington, she said. "And I was like, 'listen motherf***er, this is my show. This is my set. Who are you telling? You barely know where the bathroom is,'" she continued.
She said she didn't speak to Washington for a bit after that. "Any set, unless it's a comedy … it's an emotional place and there's passion and there's fire there," she said. Eventually, the pair made up, Pompeo told Dempsey.
"So, we were fine after that. And he's just one of the best to ever do it," she said. "You know, I have the utmost respect for him as an actor, as a director, as everything."
6. Ellen Pompeo interrupted a conversation about racism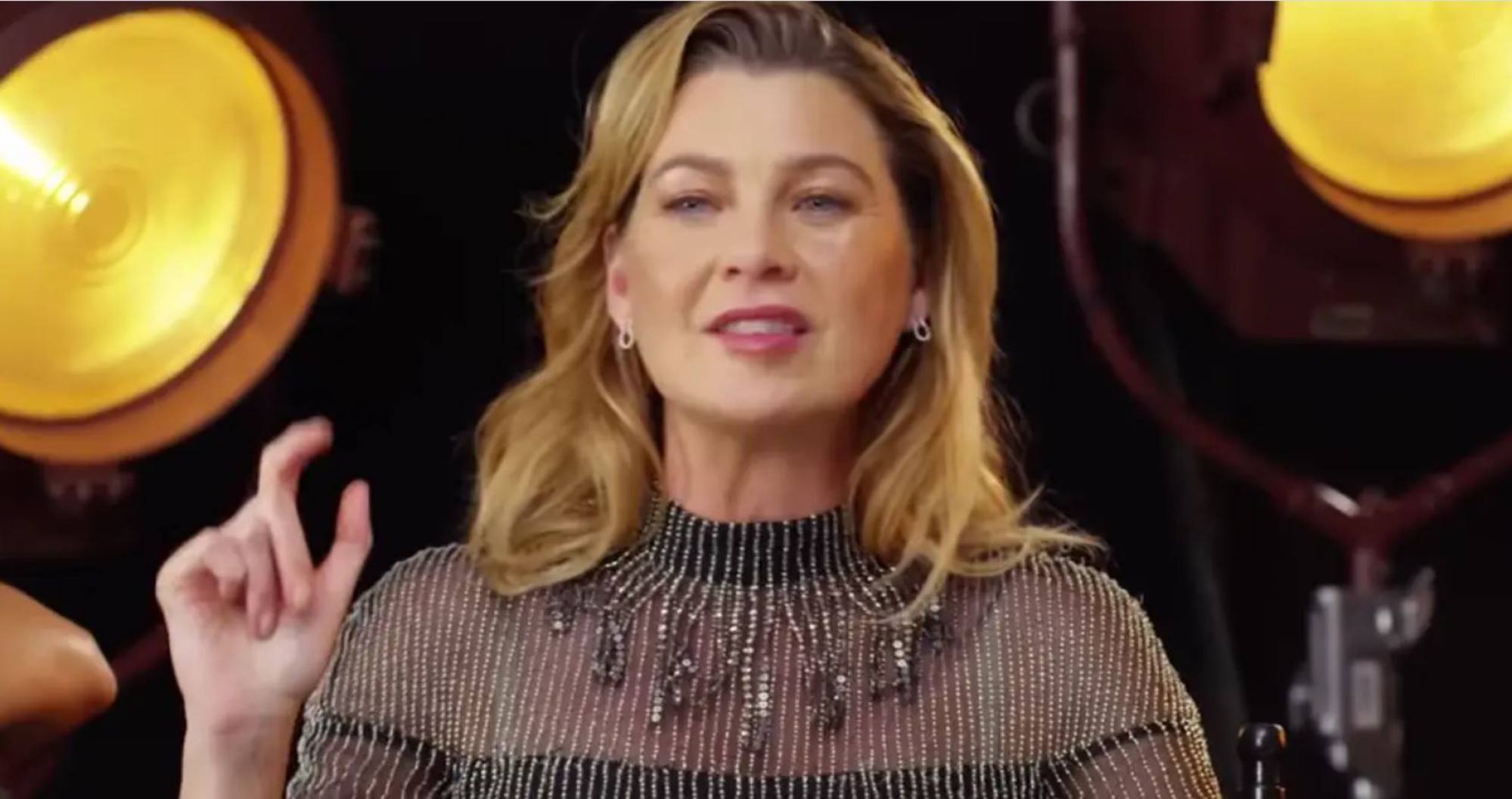 Pompeo once interrupted a conversation about racism by walking out of an interview in tears, Rice's book How to Save a Life recalled.
The Grey's Anatomy star sat for an Entertainment Weekly interview in 2015 with Rhimes, and fellow #TGIT actors Viola Davis and Kerry Washington.
During the conversation, writer Melissa Maerz asked Rhimes to comment on a New York Times piece by Alessandra Stanley in which Davis was called "less classically beautiful" than lighter-skinned black actresses. Stanley received backlash for her words, and Maerz asked Rhimes if "anything positive" could come of the backlash.
Rhimes was reportedly in the middle of speaking when Pompeo cut in and said, "If any good comes out of ignorance, then I'll take the ignorance." Pompeo's words caused Davis to sigh and when the actor realised this her "eyes welled up with tears" and she left the room.
In Rice's tell-all book, Maerz asked rhetorically, "Was she really saying that if any good came out of racism, then racism was OK with her? And why was Pompeo even responding to a question that had nothing to do with her or her show?" She said she regretted not asking Pompeo when she returned to the room.
7. T.R. Knight left Grey's because of a "breakdown of communication" with Shonda Rhimes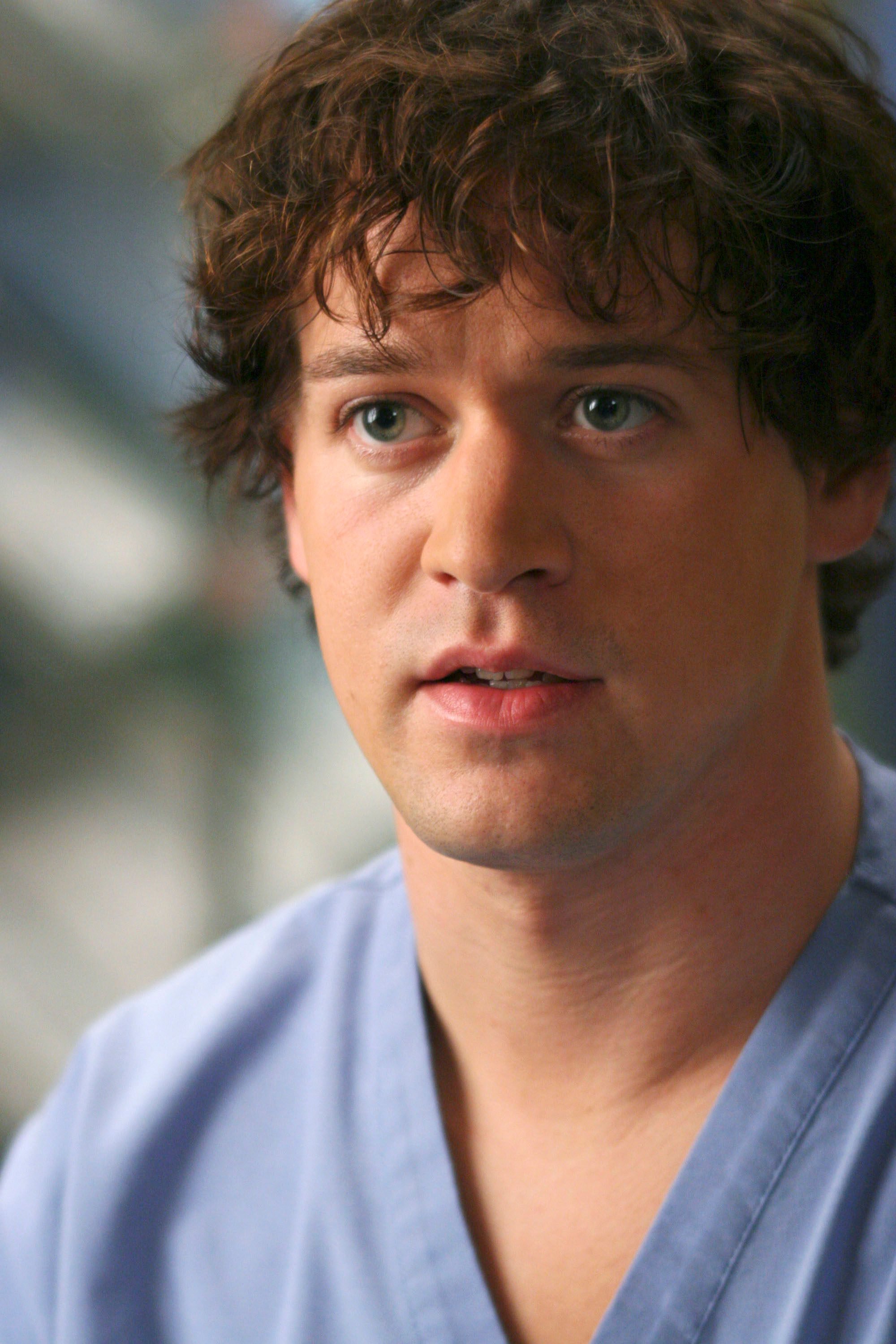 Knight left Grey's Anatomy in 2009 during the season five finale when his character George O'Malley got hit by a bus trying to save a stranger.
In his exit interview with Entertainment Weekly, Knight said that he made the choice to leave because of a "breakdown of communication" with Rhimes.
He also called into question the integrity of the storytelling at the time.
"My five-year experience proved to me that I could not trust any answer that was given [about George]," he said. "And with respect, I'm going to leave it at that."
This article originally appeared on
Insider

The ABC show had some serious behind-the-scenes controversies, from director Denzel Washington going 'ham' on Ellen Pompeo, to Patrick Dempsey allegedly 'terrorising the set'
In one interview with Viola Davis and Kerry Washington, Pompeo apparently interrupted a conversation about racism by walking out of an interview in tears