How does David Beckham make and spend his US$450 million fortune? The British football icon worked with Adidas, Tudor, Pepsi, and splashes cash on art, property, cars – and Elvis Presley memorabilia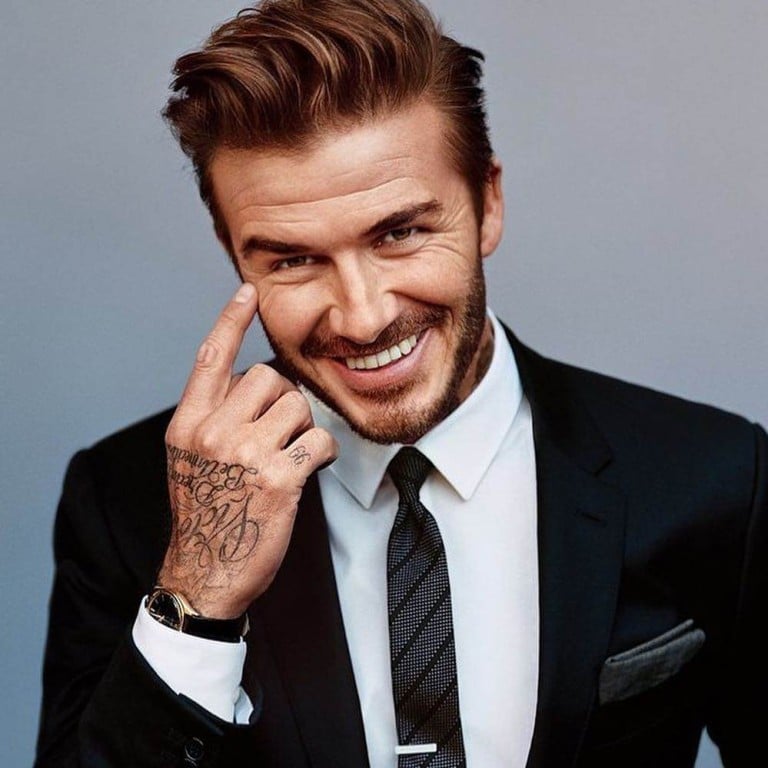 David Beckham has an estimated net worth of US$450 million, according to Wealthy Gorilla. The British football legend, 47, hardly needs an introduction … but how does he make and spend his toppling fortune?
He earned US$800 million during his time as a football player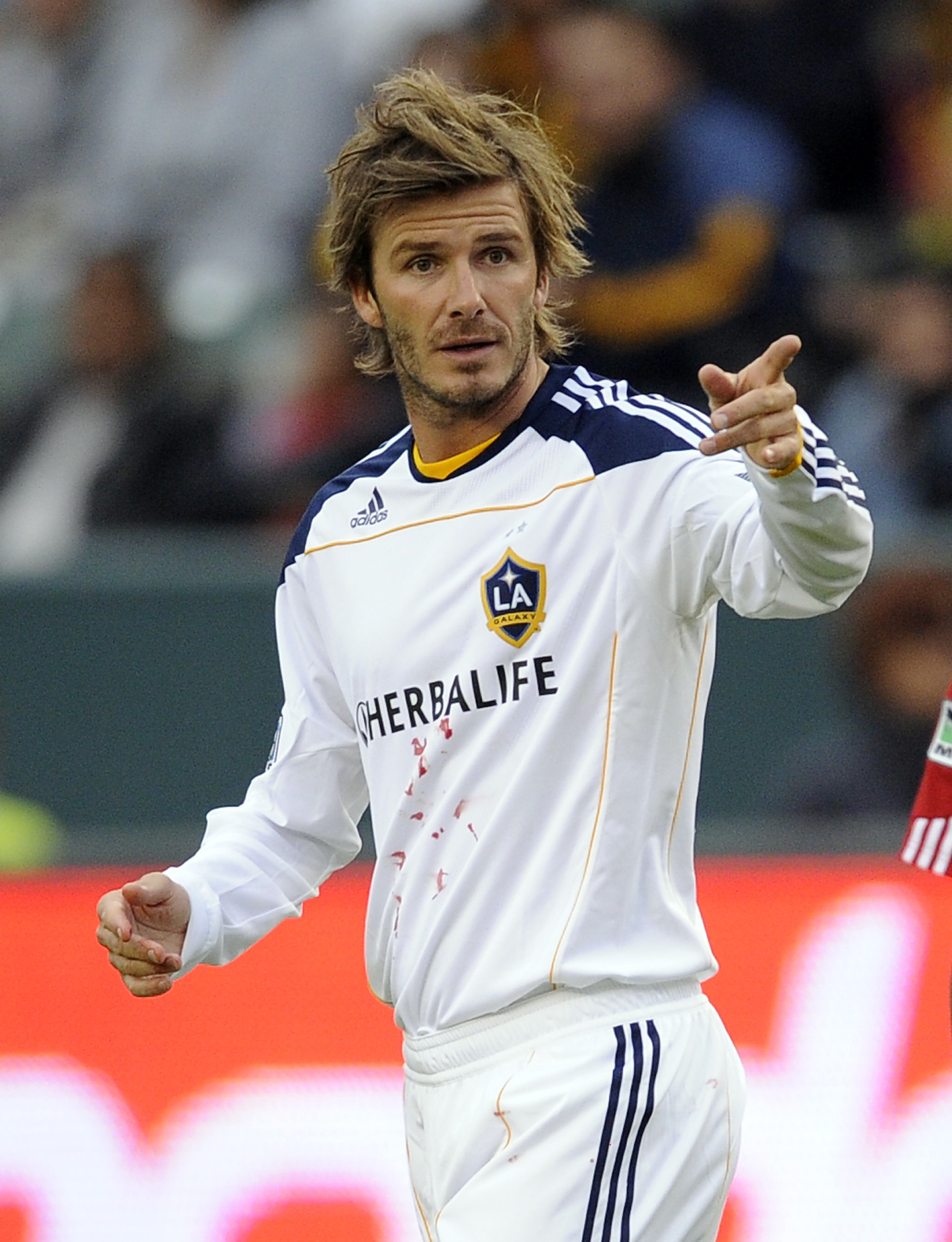 After beginning his career at Manchester United, where he spent more than two decades, the English midfielder went on to enjoy spells with Real Madrid, LA Galaxy, AC Milan and Paris Saint-Germain before retiring in 2013.
According to British media, by the time he retired, Beckham had earned US$800 million on and off the field, making him the seventh highest-paid athlete ever at the time.
On top of his wages, Beckham also boasted lucrative endorsement deals with Armani, Gillette, Pepsi and Adidas during his playing days.
His portfolio has only grown since retirement
In 2014, Beckham launched his own company, DB Ventures. The business handles most of Beckham's post-football career activities, including his endorsements with Adidas, the Tudor watch brand and his own whiskey brand, Haig Club.
Documents filed at Companies House showed that Beckham was paid dividends of US$12 million in 2016, US$22 million in 2017, US$13 million in 2018 and US$17 million in 2019.
According to The Times in London, in January, Beckham agreed to sell 55 per cent of DB Ventures to American branding company Authentic Brands Group, which owns Reebok, Juicy Couture and the branding rights to Elvis Presley (more on him later), among others.
Beckham could receive upwards of US$230 million from the sale, reported The Times.
In 2018, Beckham launched the MLS expansion team Inter Miami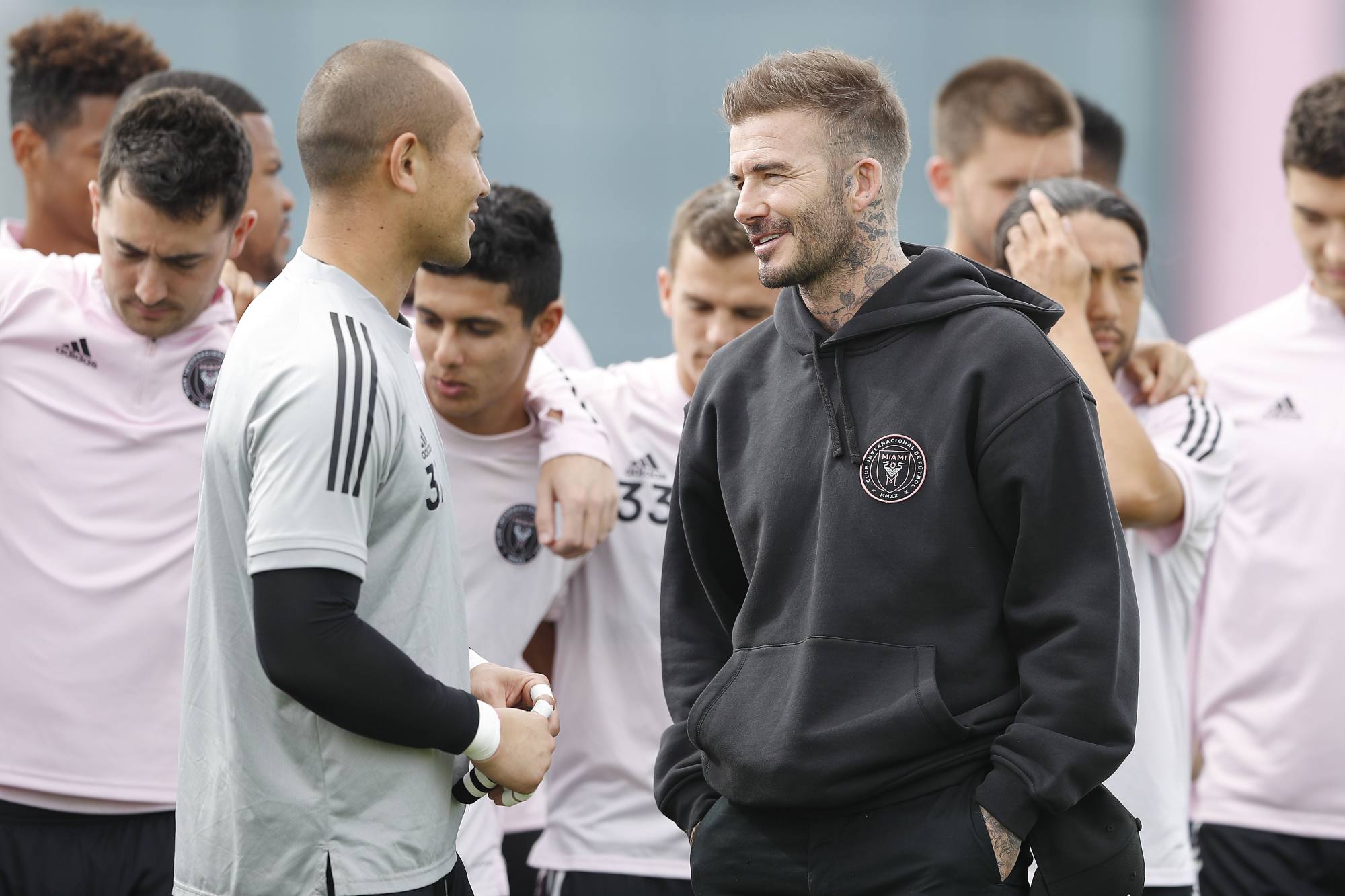 Beckham's Inter Miami project was a long time in the making.
When the Englishman first signed for Major League Soccer's LA Galaxy as a player in 2007, he received an option to purchase an expansion team at a price of US$25 million. In 2014, a year after he retired, the MLS announced that Beckham had exercised that option and that he and a group of other investors would start a franchise in Miami.
The team joined the MLS in 2020, but despite signing a number of high-profile players, including Argentine striker Gonzalo Higuaín, has failed to finish above 19th. According to Kona Equity, Inter Miami boasts an annual revenue of US$22.4 million.
Last year, he agreed to become the face of the 2022 World Cup in Qatar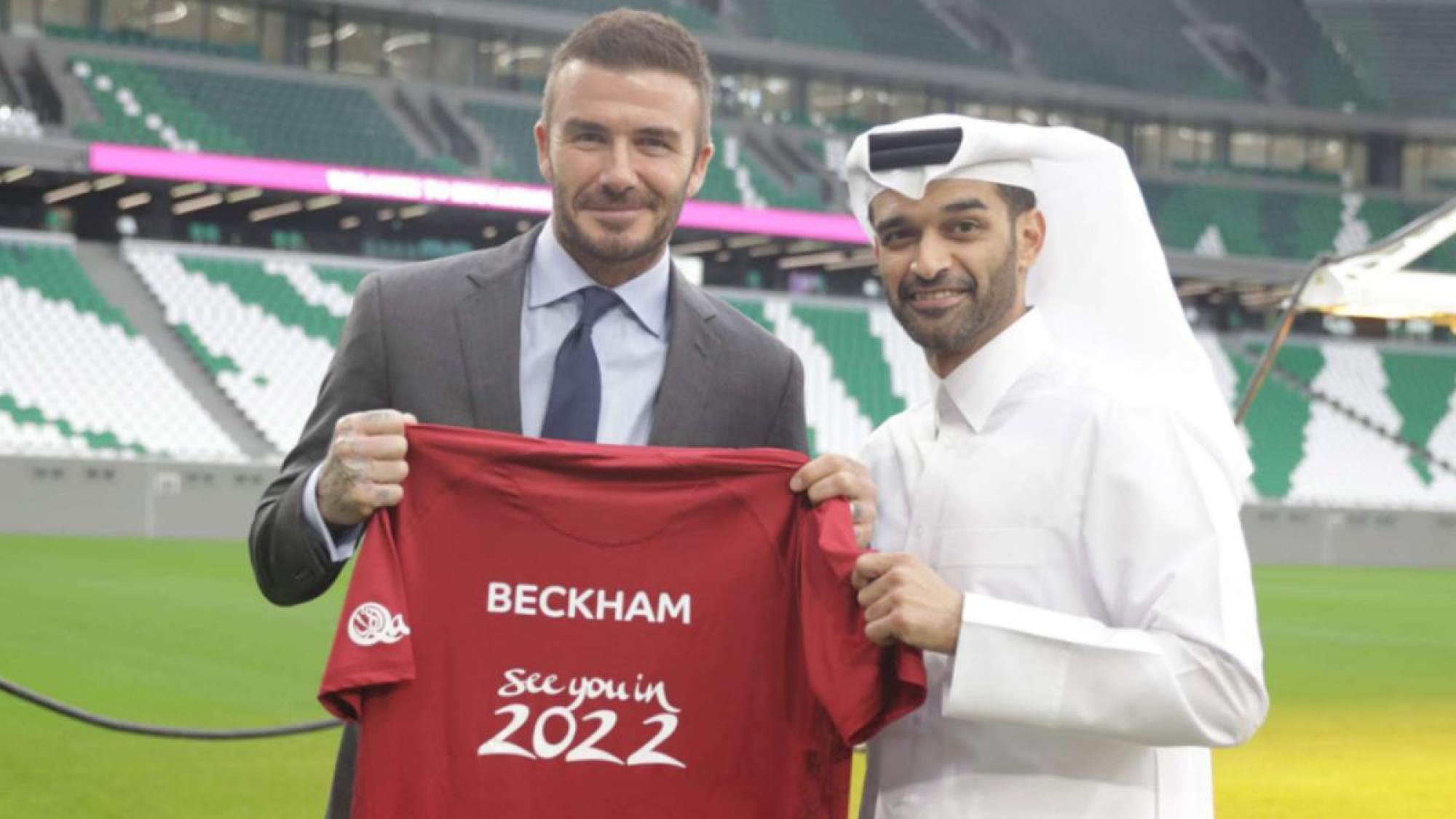 According to the
Evening Standard
, the 10-year deal will pocket Beckham US$177 million.
He came under heavy scrutiny
for the partnership due to Qatar's record of human rights violations.
Homosexual acts between consenting men are illegal in Qatar and subject to up to five years in prison, while there is also significant restrictions on free expression, reports of forced labour and discrimination against women. No wonder Beckham received plenty of media backlash for his decision to work with the controversial region.
Beckham likes to spend his money on art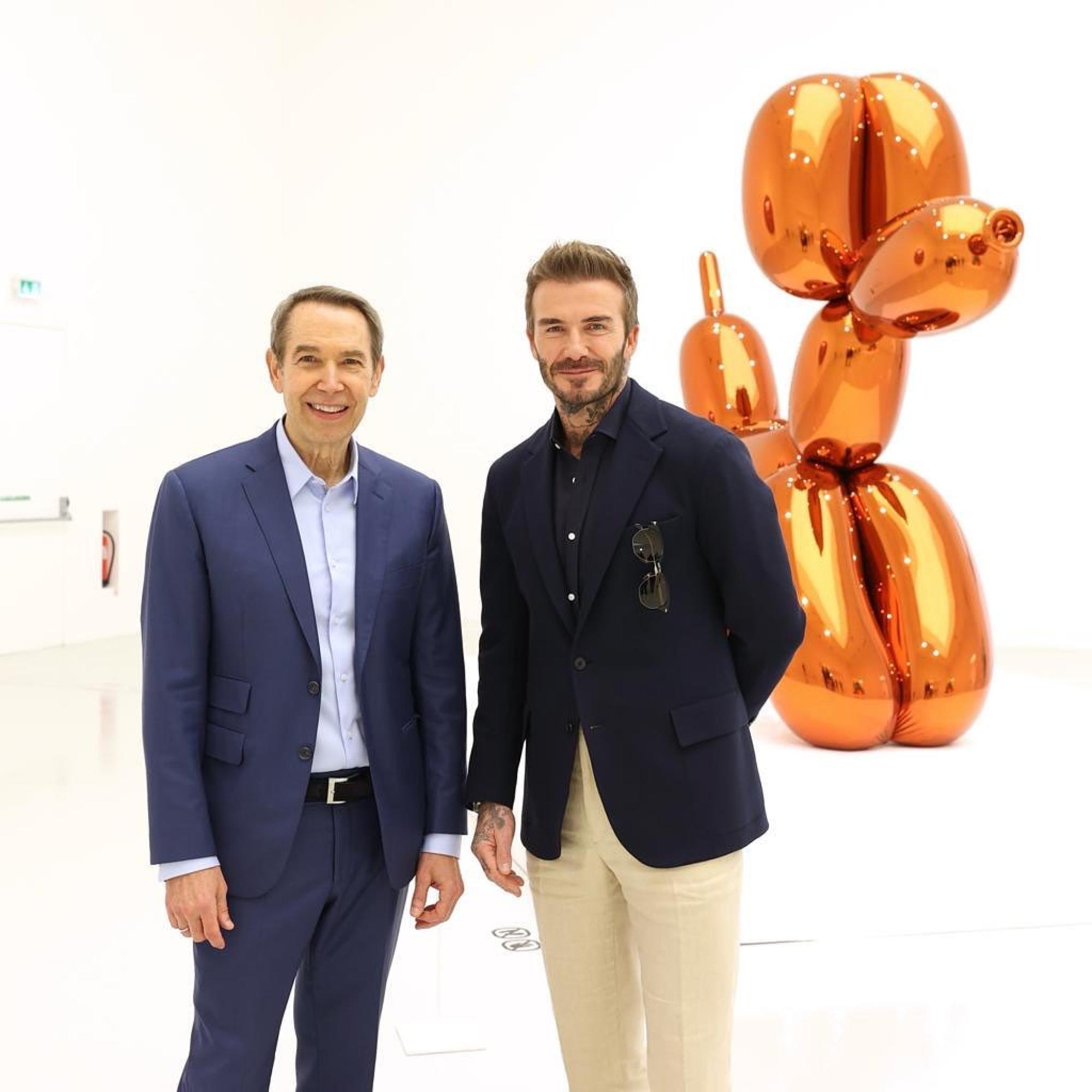 The entire collection is "love-themed" and includes paintings, portraits and sculptures by Damien Hirst, Tracey Emin and Banksy, according to British media.
Artnet reported that, in 2014, Beckham paid US$780,000 for a commissioned painting titled
Daddy's Girl
as a birthday present for
his daughter, Harper
.
He also likes buying various collectibles, including Elvis Presley memorabilia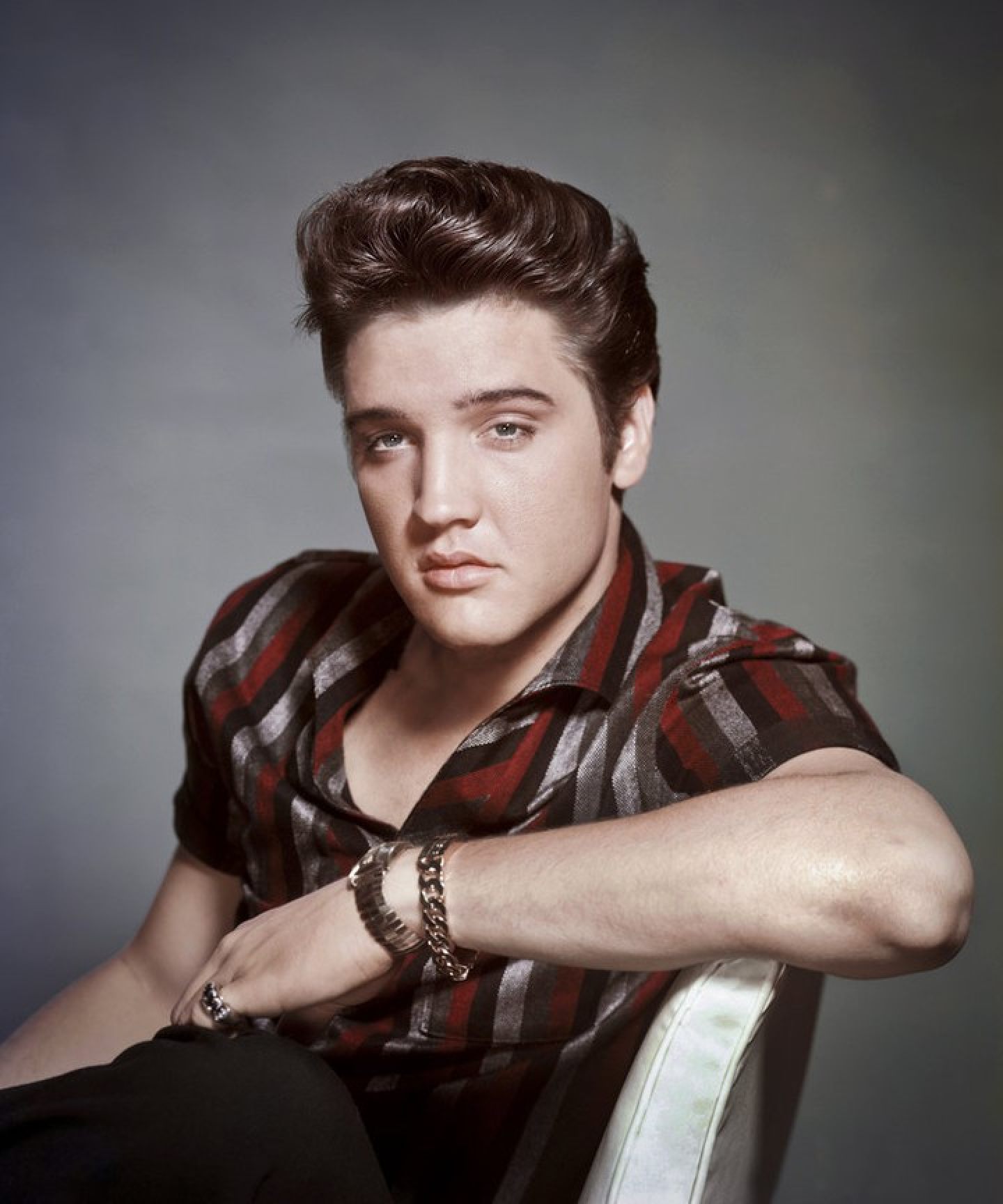 US publication Star reported that Beckham spends a huge sum – US$46,000 per day – on his "hobbies", which include buying Elvis Presley memorabilia.
"David secretly collects Elvis memorabilia," a source told Star. "He has a whole room devoted to Elvis trinkets and costumes, but he doesn't like to talk about it because he is afraid people will discover it's him bidding on the item and then hike up the price."
According to Star, Beckham also collects rare jewellery and sometimes has pieces custom-made for hundreds of thousands of dollars, which he gives to friends.
His tattoos have cost him a pretty penny, too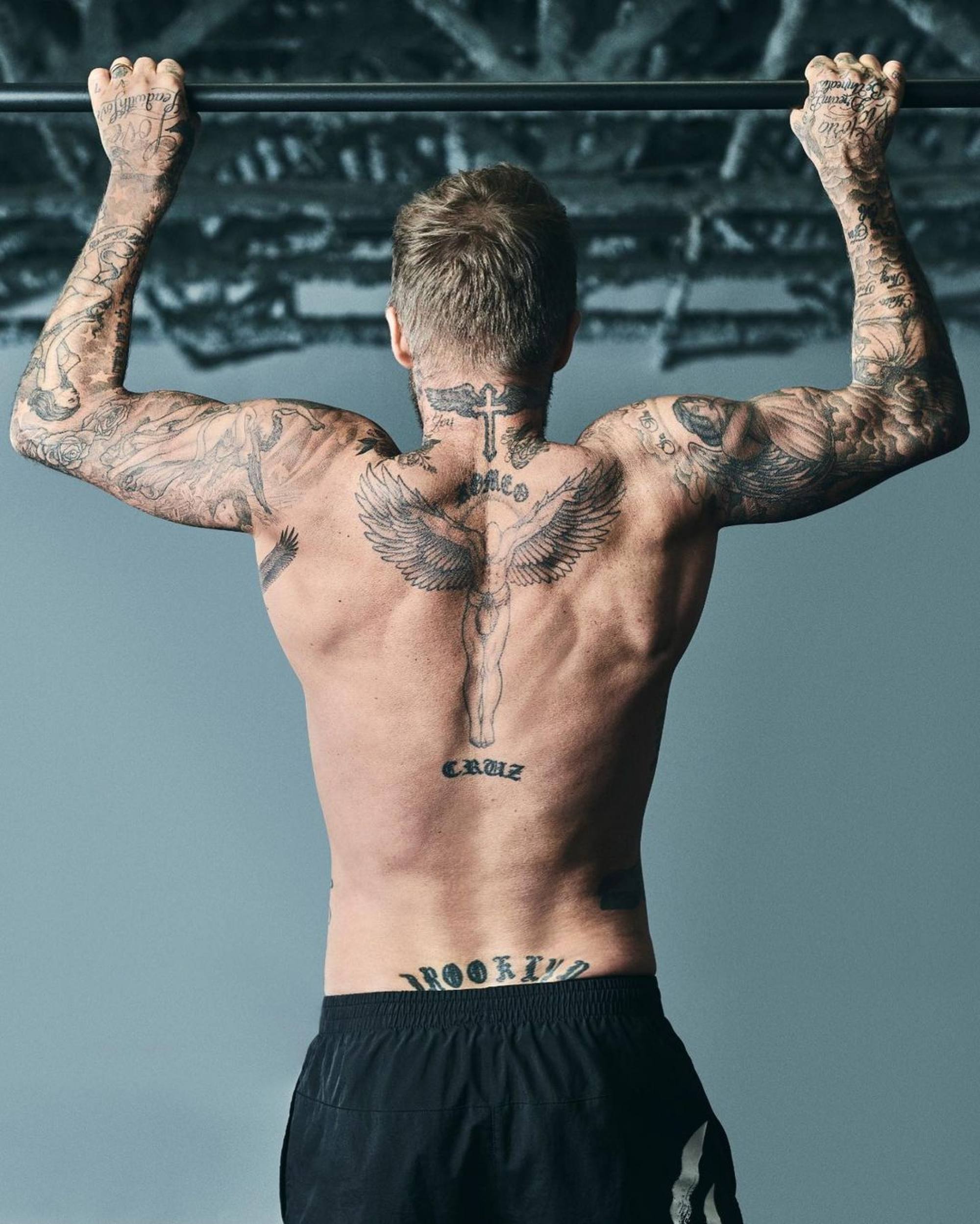 According to Men's Health, Beckham has more than 67 tattoos. He's completely covered both his arms, and he also has ink on his neck, back, chest, ribs and even his hand. In total, his collection has cost him upwards of US$65,000, according to British tabloids.
An impressive car collection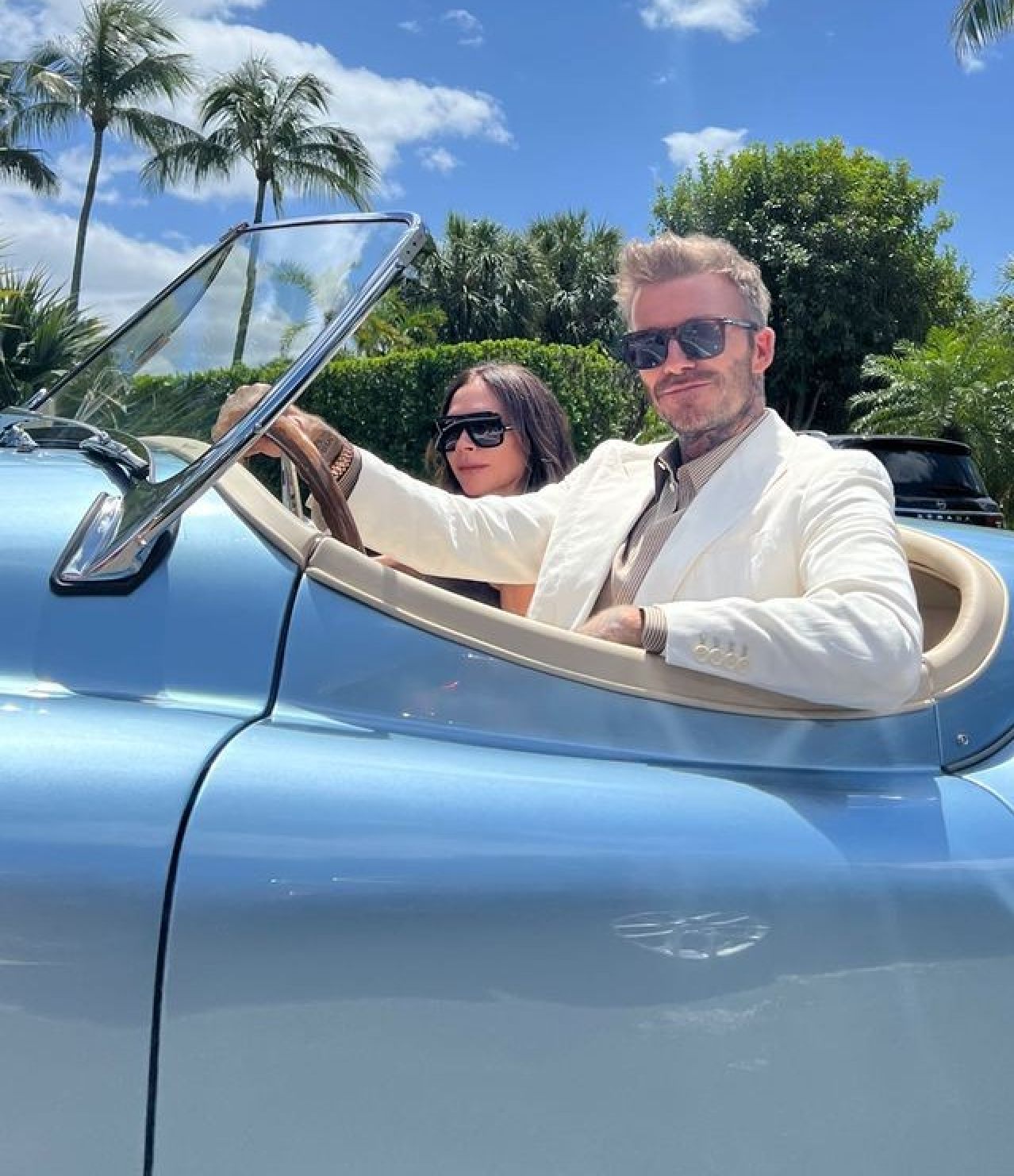 Beckham has spent around US$3 million on cars over the years, according to British media. A Lamborghini Gallardo, a Rolls-Royce Phantom Drophead, a Bentley Bentayga and Aston Martin V8 Vantage X-Pack Volante are among the vehicles Beckham has owned, according to GQ.
He's also a fan of bikes, having owned a Super Vintage Knuckle, a Triumph Scrambler and a Ducati Desmosedici RR among others, reported the same source.
The property empire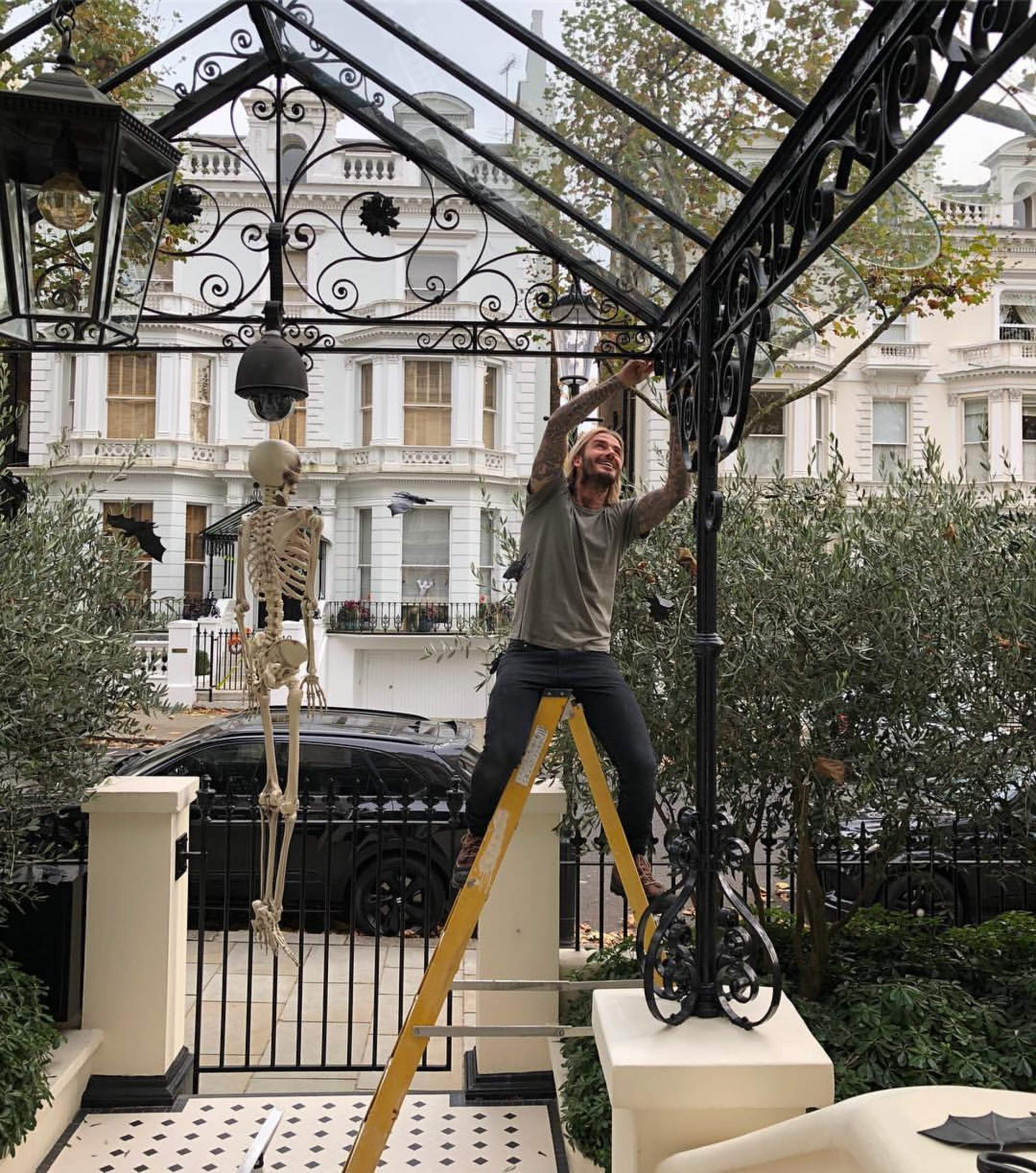 The most expensive of their properties is their US$37 million London town house. Situated in the exclusive area of Holland Park, the house has seven bedrooms, its own gym and a huge wine cellar.
Properties in Dubai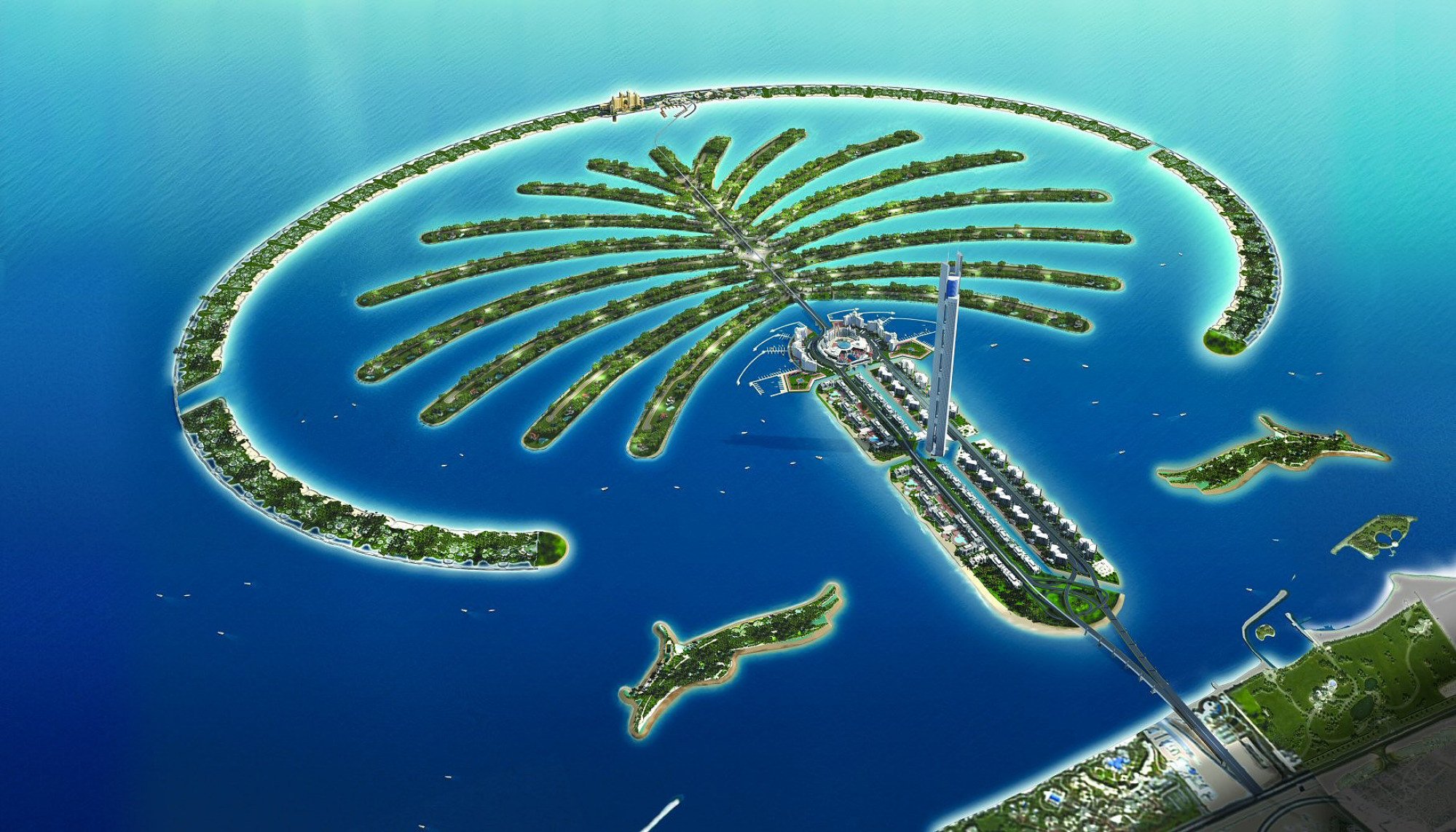 According to Hello!, the Beckhams also own a US$5 million flat in the Burj Khalifa – the world's tallest building.
Their other Dubai property is a villa in Palm Jumeirah, which they reportedly bought for US$1.5 million in 2002, but it's now thought to be worth upwards of US$9 million.
Meanwhile, they also own a US$22 million flat in Miami.
The couple's Miami penthouse lies in the exclusive One Hundred Museum building, according to Hello!
Beckham and his family visit the property for holidays, while he also stays there for his work with Inter Miami. The flat was designed to mirror a seven-star hotel and boasts multiple terraces with stunning ocean views, custom-designed walk-in wardrobes, spa-like bathrooms and a rooftop pool, according to Hello!
Luxury holidays in France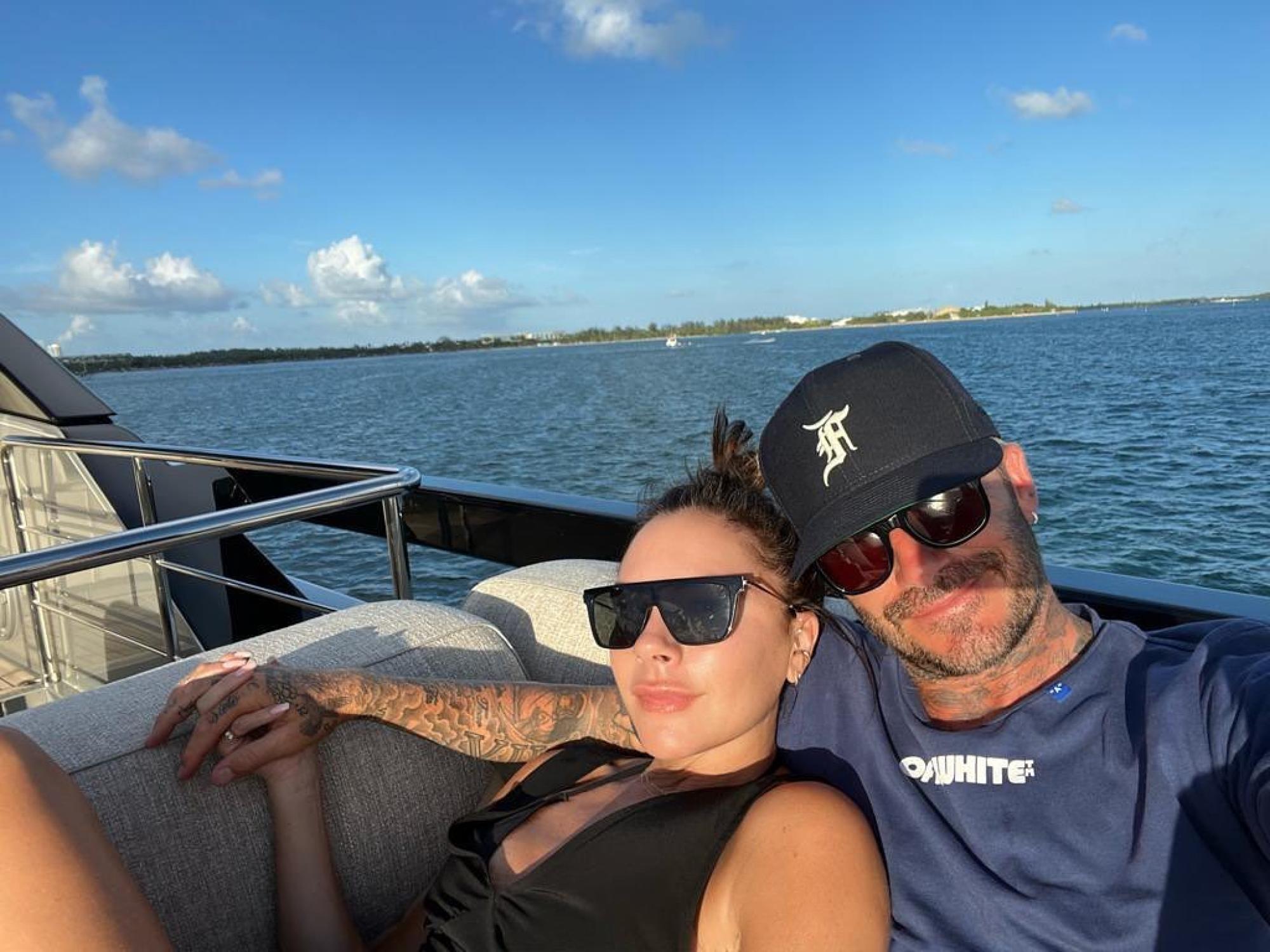 Beckham, his family, and a number of friends vacationed in St Tropez this summer, according to British media.
They stayed aboard a luxury yacht for the trip, coming ashore in the evenings to eat and drink. One night on the trip, the group visited a karaoke bar where Victoria sang a rendition of the Spice Girls' hit Stop!, which she released with the group in 1998, reported the source.
Beckham donates a lot of money to charity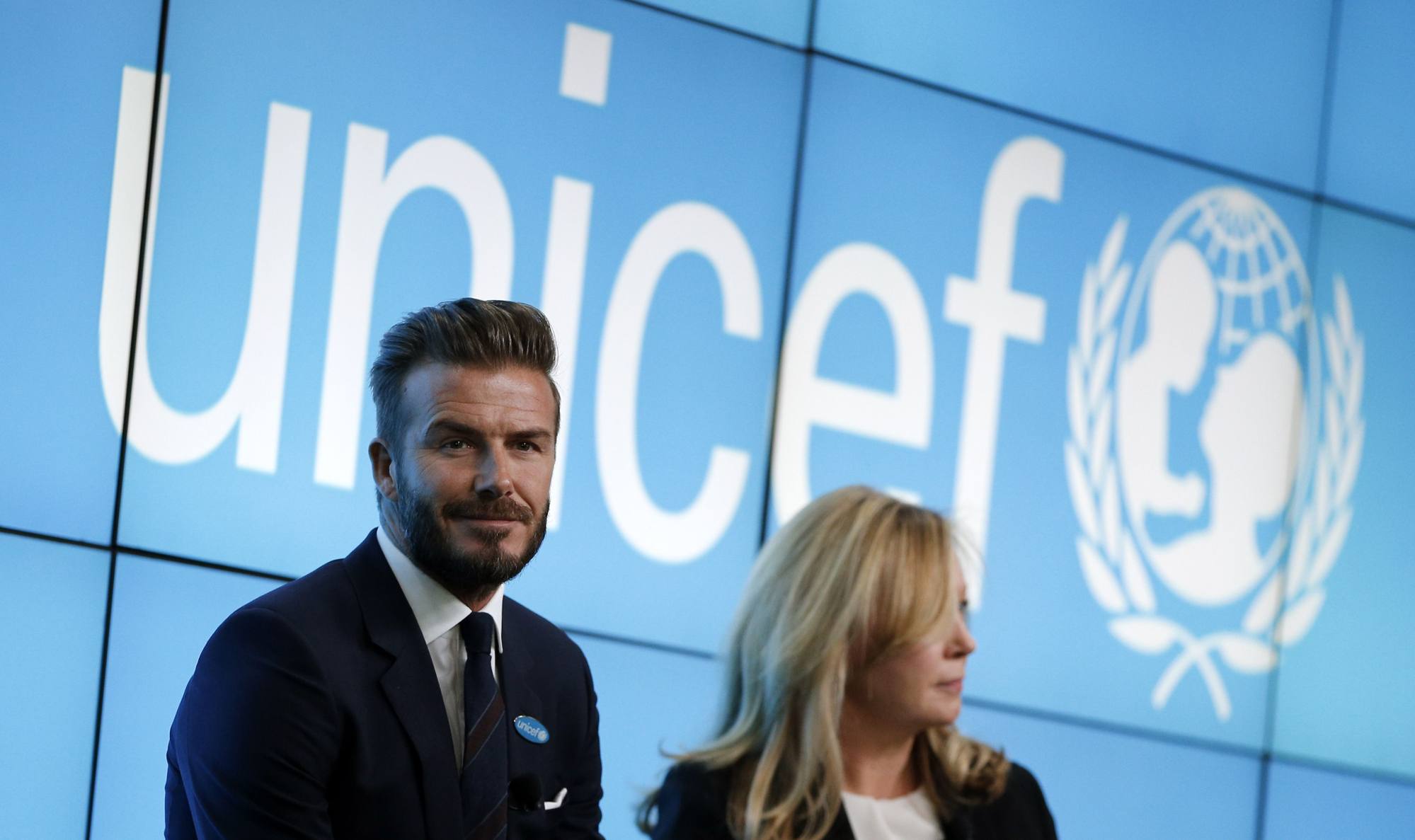 Beckham has worked as an ambassador for Unicef – the United Nations International Children's Emergency Fund – for more than 17 years.
In March, he and Victoria donated US$1.2 million to the organisation's emergency appeal for Ukraine after Russia began its invasion.
A source told British media that Beckham has raised nearly US$60 million for Unicef over the years and that he also "quietly gives about a million a year from his own pocket".
As well as his work for Unicef, Beckham has also supported charities such as the Red Cross, Help for Heroes, WildAid and Save the Children, among others.
And he has his family to raise, of course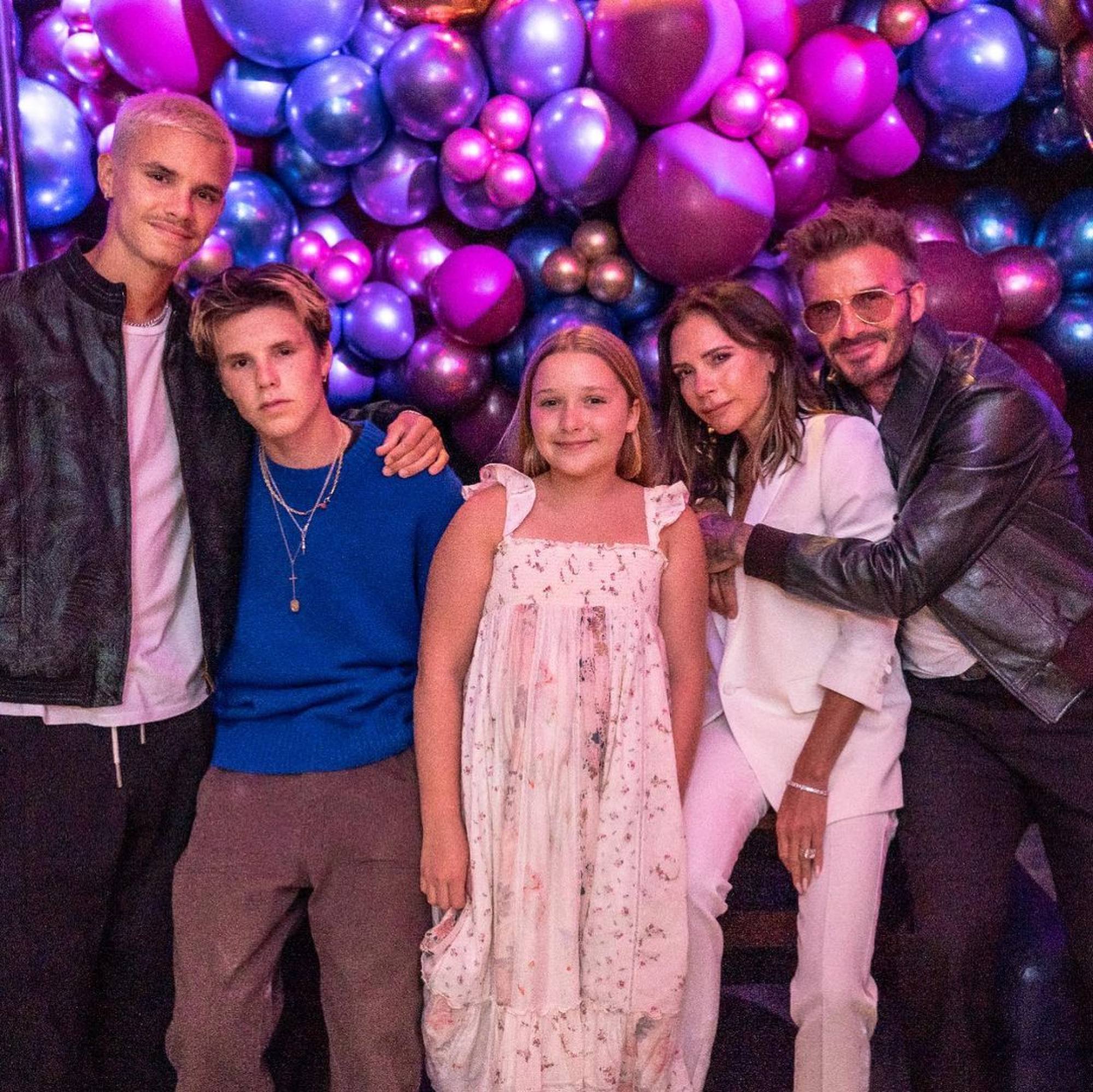 The second-eldest Beckham child,
19-year-old Romeo
, is already following in his father's footsteps, having signed for Inter Miami II in 2021, while Cruz, 17, is a budding musician.
The couple's only daughter, 10-year-old Harper, is enrolled at London Stage School.
Beckham told Women's Weekly earlier this year that his family is the most important thing in his life. "Family, that's what motivates me," he said. "I'm dedicated to keep on proving to my children on how hard they have to work to be successful, to have a career and to believe in themselves."
This article originally appeared on
Insider

The former Manchester United hunk may have retired but still cashes in millions through his Inter Miami project and controversial deal with Qatar World Cup
David and Victoria own a wealth of properties in London, Dubai and Miami, but also have cars from brands like Lamborghini, Rolls-Royce, Bentley and Aston Martin