Meet the world's youngest transgender model, Noella McMaher: the 10 year old is about to walk at New York Fashion Week, knew her gender identity before age 3 and is already an LGBT activist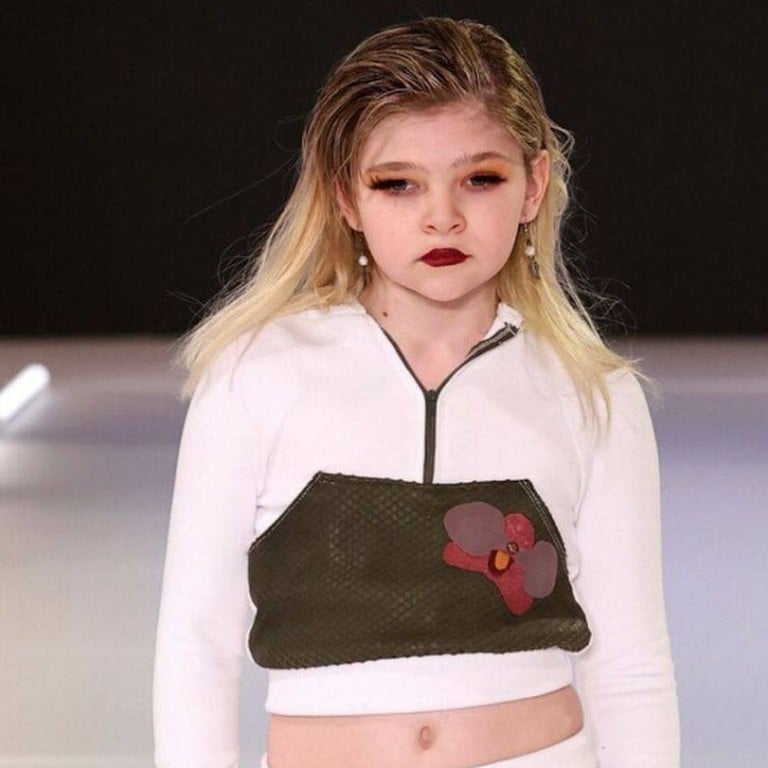 She may only be 10 years old, but Chicagoan Noella McMaher will already be something of a catwalk veteran when she takes to the runway at New York Fashion Week this September. To say her career is taking off is something of an understatement: she is booked until November and set to walk in Paris next year.
According to her parents, it all started with a passion for dresses when she was little, which has culminated in McMaher becoming the world's youngest transgender model. So how did she get here, and does she really earn millions from her role as a transgender icon?
Noella McMaher has two trans parents
Noella McMaher was born to Dee McMaher, 35, and their ex-husband, Timothy McCord. After the two split, Dee married Ray McMaher, 32, in 2019.
The couple also pointed out that their daughter came out much earlier than them. "My spouse and I are both non-binary," Dee told British media. "In terms of gender identity, Noella came out before either of us. She was born with a fierce and confident sense of identity."
She knew what her gender identity was at age two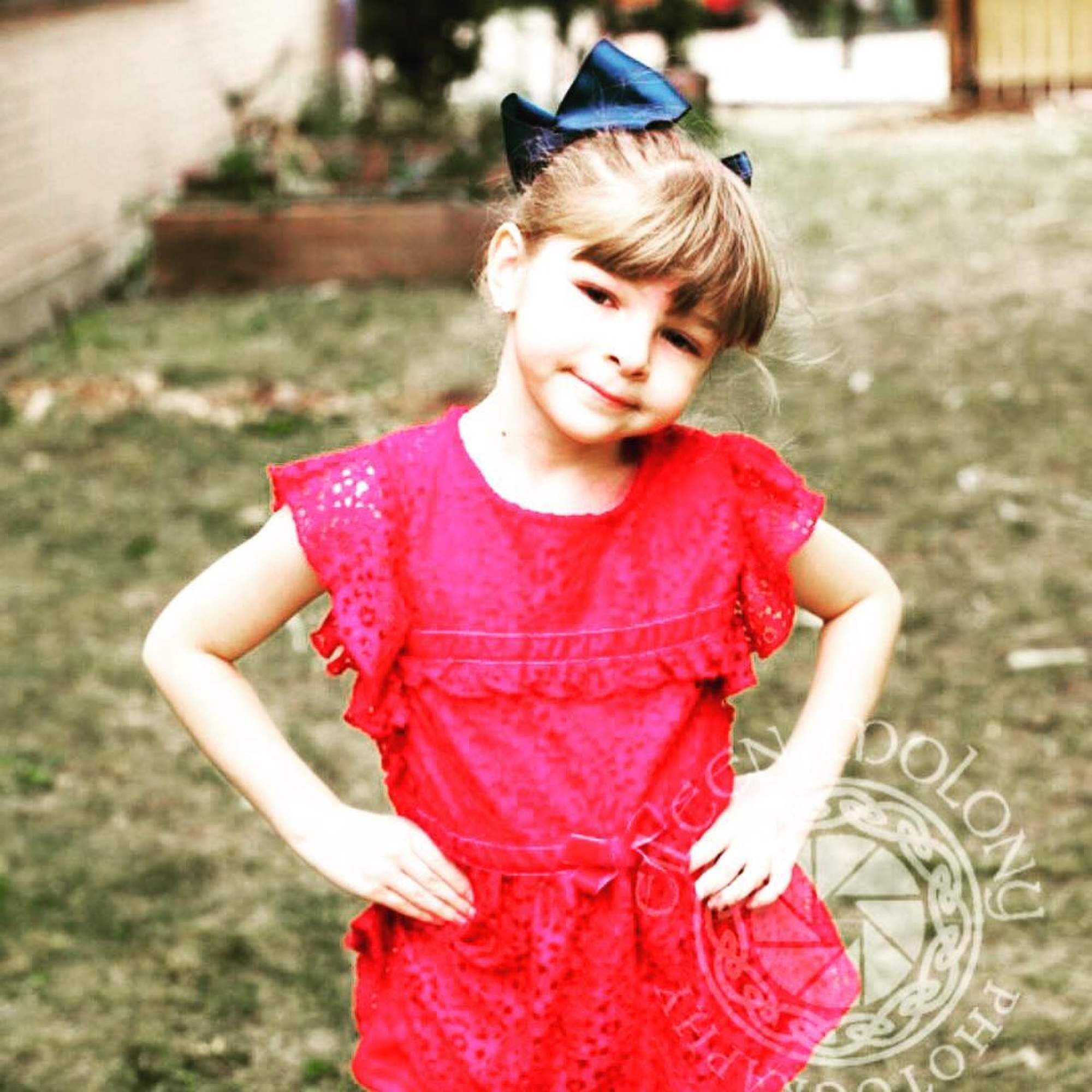 McMaher first seemed to have a concept of gender when she was a toddler and was adamant that she didn't want to wear boy's clothes, according to her parents. As soon as she was able to speak, she made her opinions clear. "It first started at two-and-a-half, nearing three," Dee told British media. "Someone would say to her that she was a cute boy and she would snap back and exclaim, 'I'm not a boy, I'm a girl!'"
Her parents took her to a gender clinic, where she also expressed her wish to be a girl. Dee said that Noella socially transitioned at four and had her legal birth certificate changed from "boy" to "girl" at six. Meanwhile, her brother, Levi, also born to Dee and McCord, has affirmed that he is a boy and doesn't plan to change, Dee told Forbes.
She had a "rough start" in life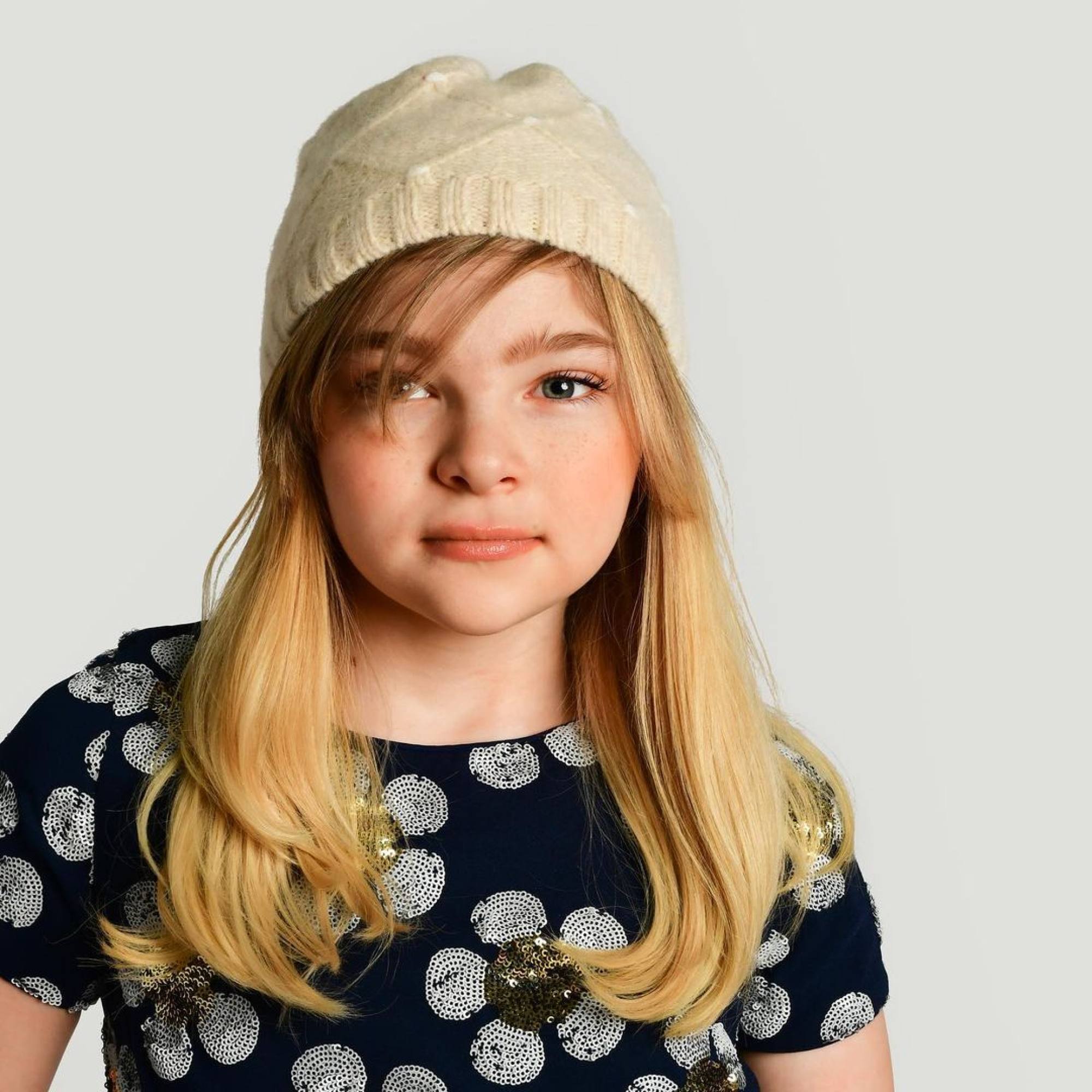 Coming out so young, McMaher didn't have an easy life at kindergarten. When her classmates found out about her transgender status, her teacher failed to explain what being transgender meant and McMaher soon became an outsider, Chicago Parent reported. The school also reportedly refused to change her name in their system.
"You never want your child to be in a position where they'll face adversity or bullying," Dee said. "Statistics speak for themselves on rates for trans individuals having depression, committing suicide and being the victims of hate crimes. While Ella [Noella] lives in an affirming household and surrounds herself with those who accept her, knowing I have a child in that demographic will always frighten me."
She took to the fashion runway aged seven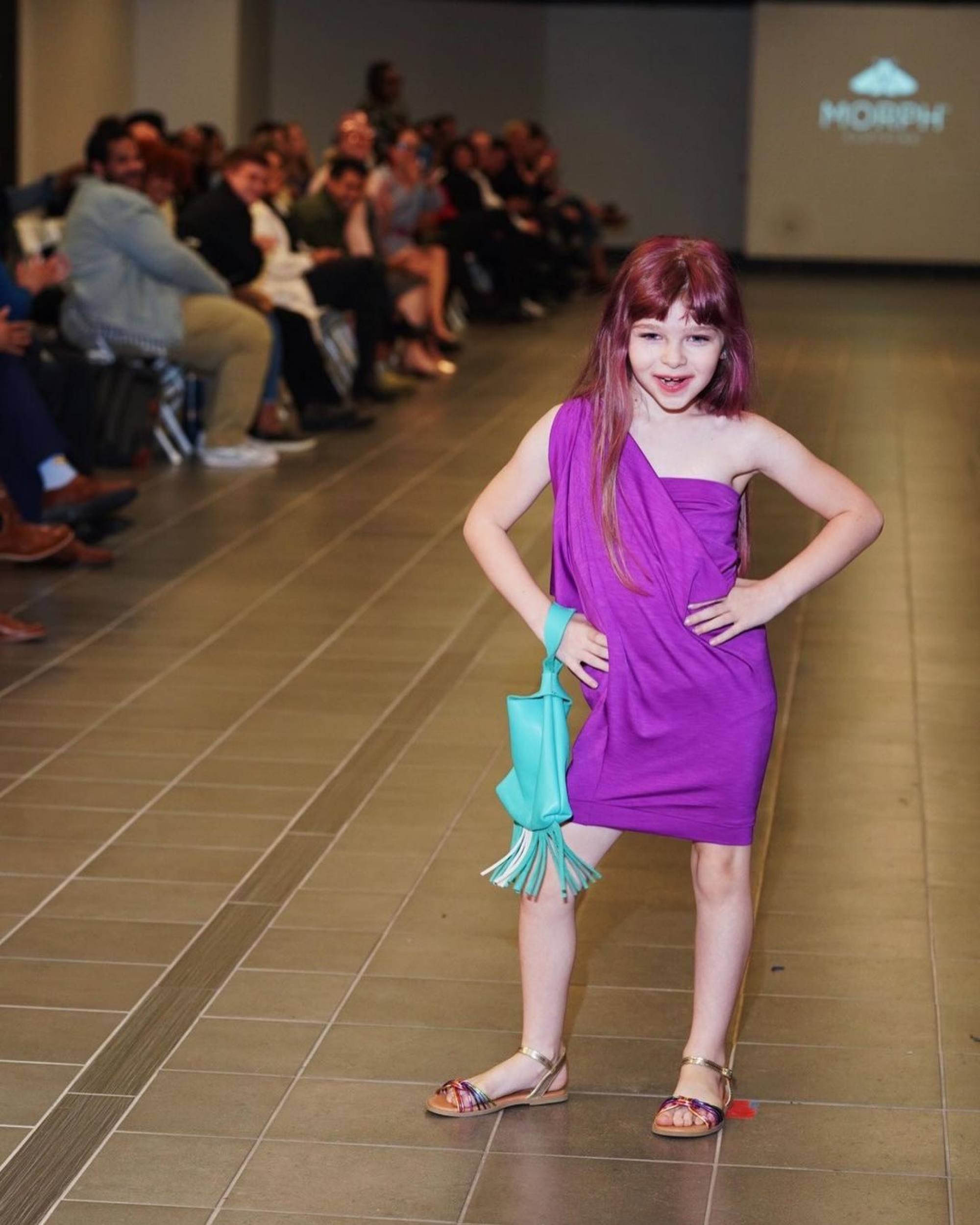 Nevertheless, being misunderstood at school didn't mean McMaher was afraid of showing who she was and what she liked – quite the opposite. And what did she like more than anything? Fashion.
"We're not into fashion at all. Noella is the opposite," Dee told the New York Post. "She loves glitter and make-up and clothes. We wouldn't even know how to encourage that kind of femininity," she added.
More impressive still is the fact that this determined little girl managed to turn her passion into her dream job. After learning about open auditions from a trans teen, McMaher watched YouTube videos to prepare and, by the end of her first audition, had already been booked by two designers, according to Dee. She landed her first show at Chicago Fashion Week when she was only seven years old. Her New York Fashion Week debut took place earlier this year when she walked down the runway for the Trans Clothing brand.
She will grow up being the person she wants to be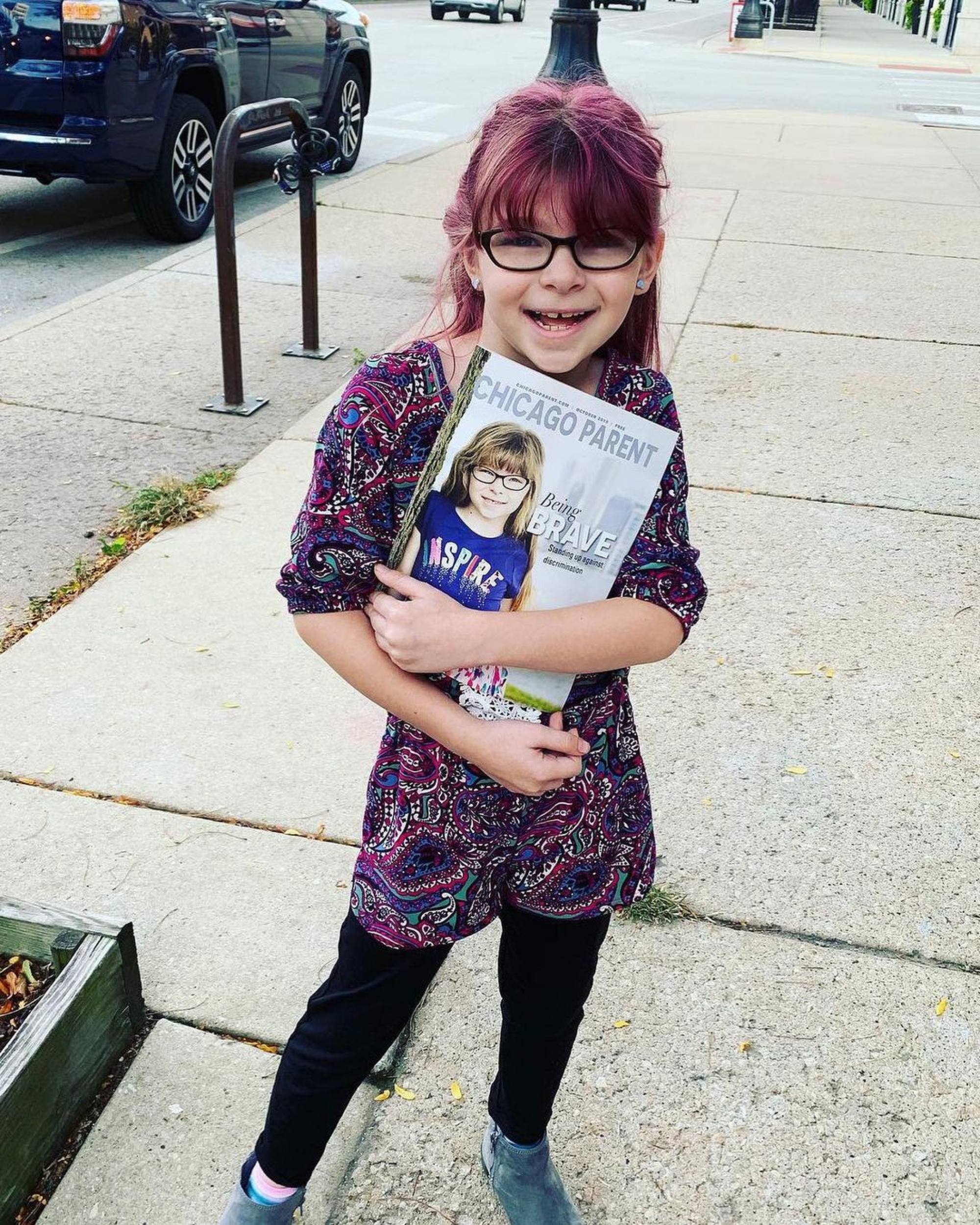 And McMaher's parents are so proud of her. According to an interview with the UK's Metro newspaper, her parents "feel their daughter is too young to begin medically transitioning, but have allowed her the freedom to explore her identity in the meantime".
"As parents, it is our job to foster who our kids are, and make sure they are taken care of. The best thing we can do is affirm our children so they end up happy with who they are," Dee said.
She is an enthusiastic activist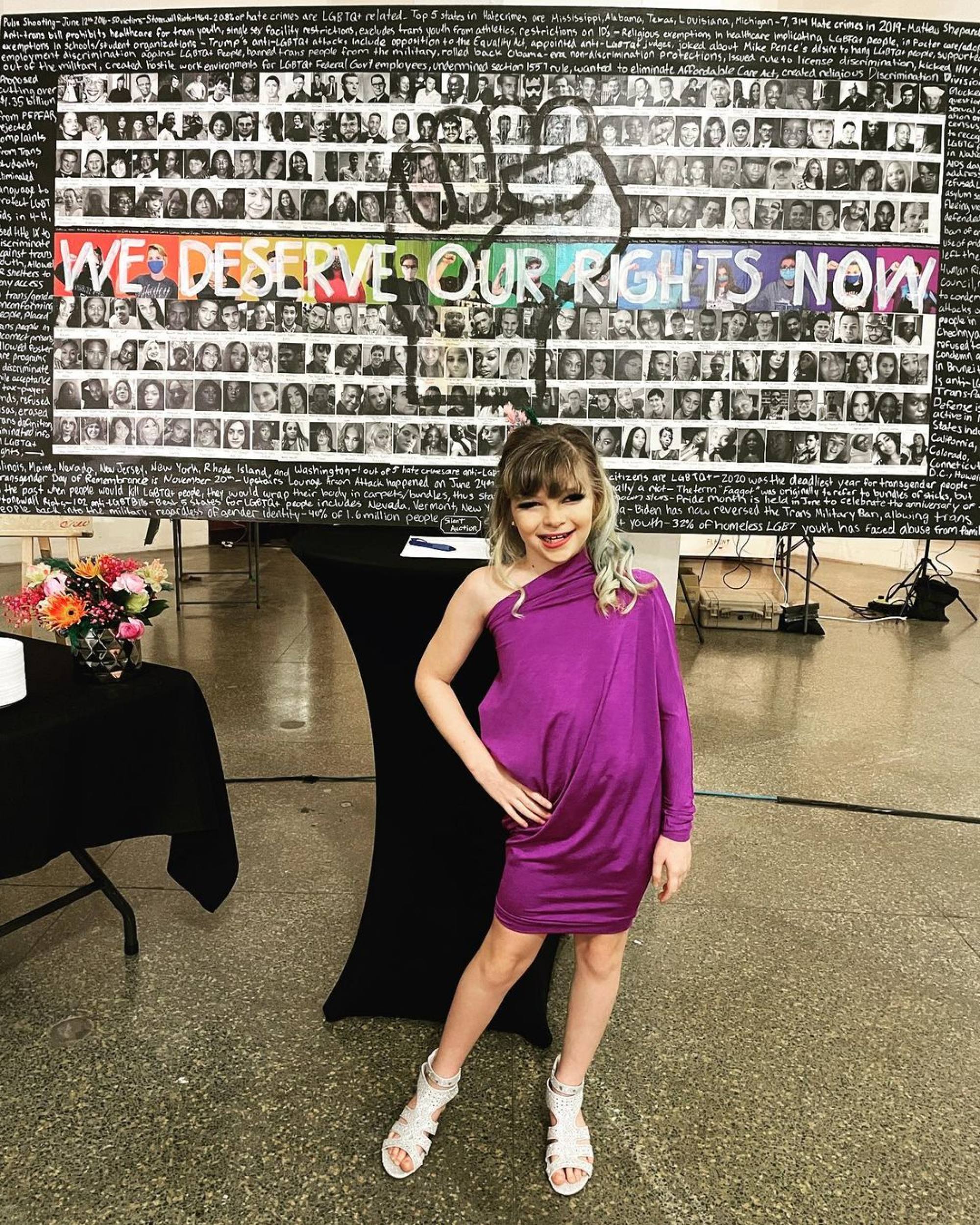 Just as her confidence shines through when she struts down the catwalk, McMaher also seems to have taken to being a role model like a duck to water. "It feels good that I'm already inspiring trans kids to be themselves," she told Metro.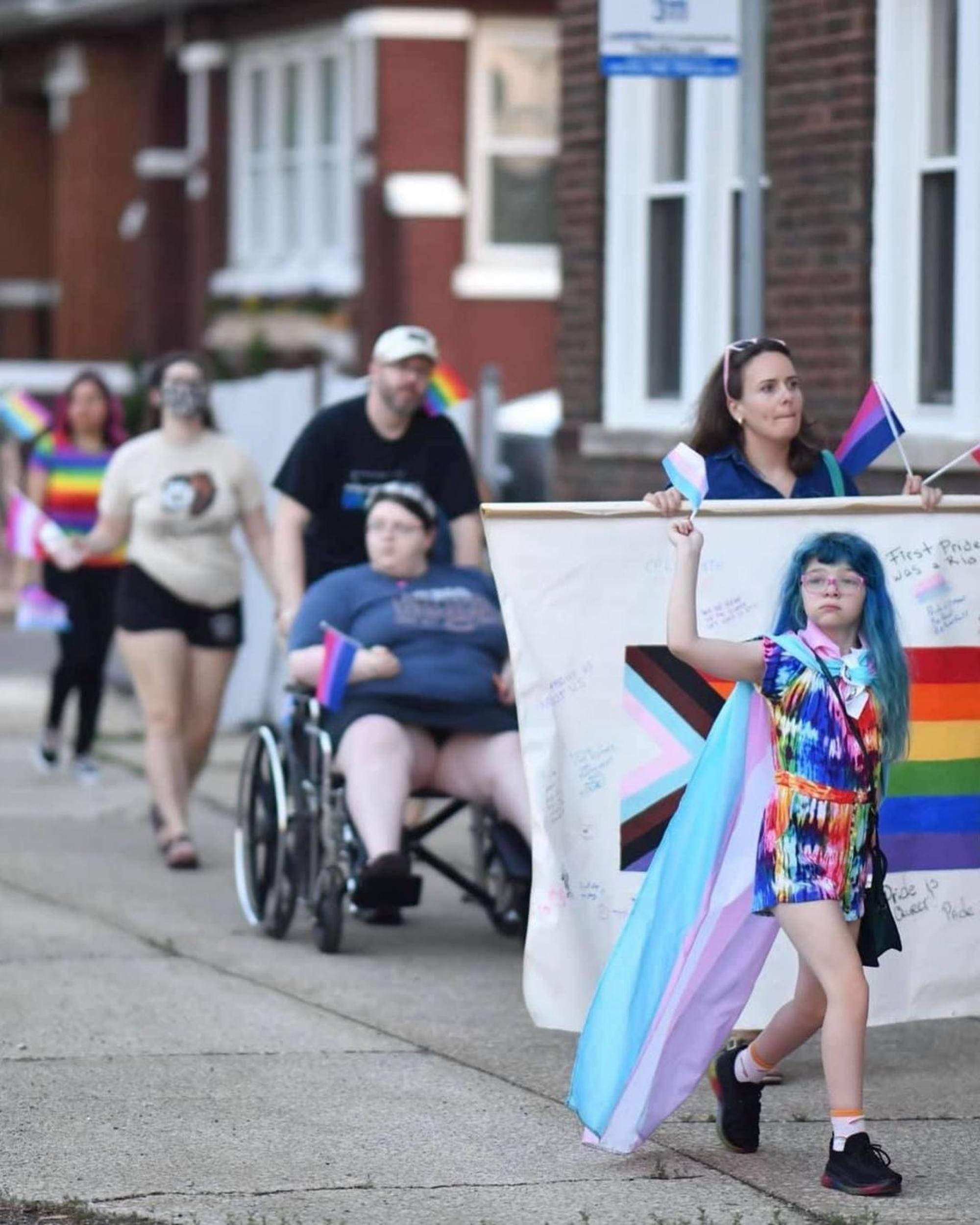 Despite her age, McMaher is passionate about speaking out for transgender people wherever possible. "I want people to see me as a smart and helpful girl. I want them to know that I like to have fun and be like all kids. I am proud of being transgender and being in a queer family," she shared with Chicago Parent. "All kids should feel happy and safe to be exactly who they are."

Part of a 'queer family' with non-binary parents Dee and Ray McMaher, the ultra-confident Noella McMaher is being bombarded with modelling offers and already considers herself a trans activist
This month's New York Fashion Week won't be her first go on the runway, having already starred in Trans Clothing's show in February – although she's struggled with bullying at school