Is Madonna's son the new face of gender-fluid fashion? Move over Harry Styles – 16-year-old David Banda wears anything from Adidas x Gucci dresses and black tuxedos to Elsa Schiaparelli womenswear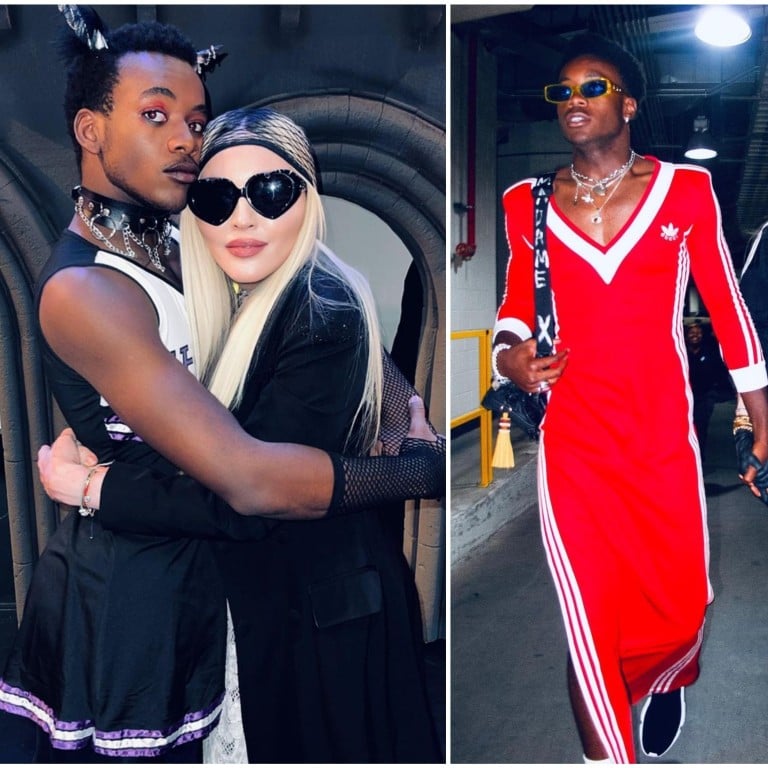 Just like his iconic mother did 20 years before he was even born, Madonna's son David Banda is also subverting norms and breaking down barriers.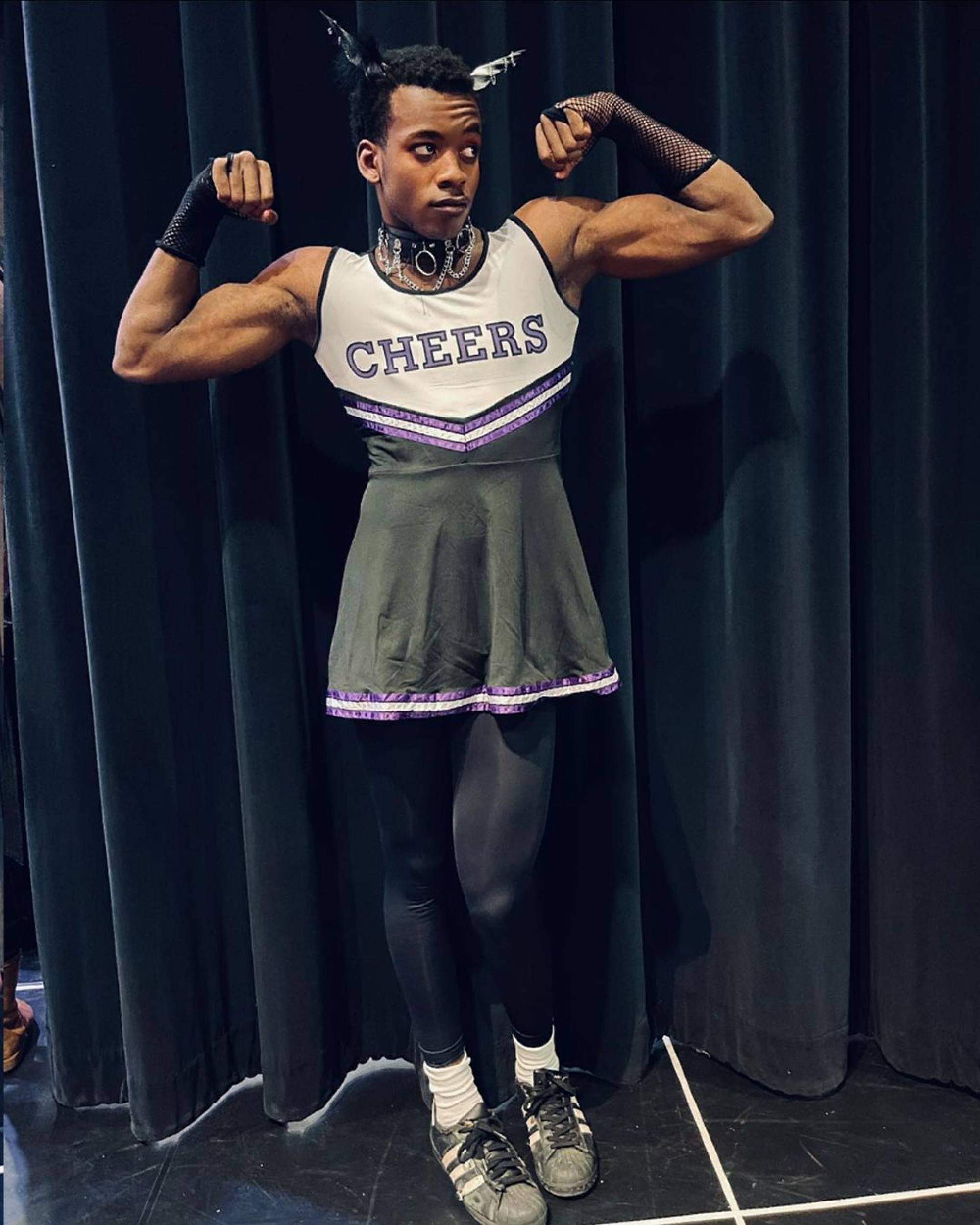 The 16-year-old footballer and aspiring artist appears to be embracing a more gender-fluid personal style of late, proudly strutting in dresses and designer womenswear brands at high-profile events – often with his fashion-forward mum by his side.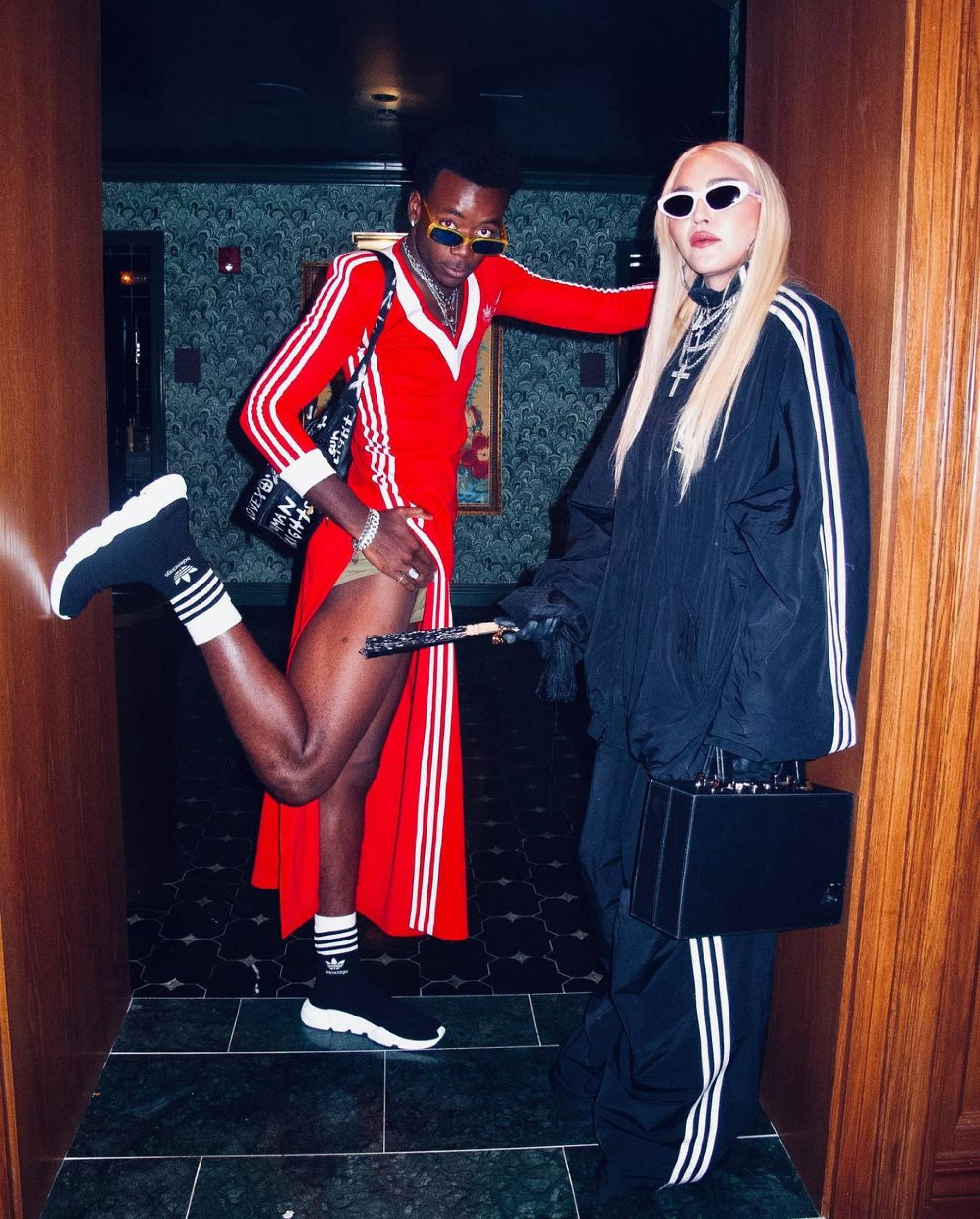 One of Banda's more recent gender-bending fashion forays almost broke the internet when, back in May,
he wore a form-fitting red dress
from the Adidas x Gucci collection, a design inspired by the outfit that Madonna herself wore to the 1993 premiere of
Sleepless in Seattle
.
So how else is Banda ripping up the style rule book … and what is gender-fluid fashion, exactly?
Gender fluidity isn't new – but it's having a moment
Gender-fluid style is nothing new. It's existed for thousands of years, with gender-neutral garb like togas and tunics the norm in Ancient Greece and Rome. In the 60s and 70s, sex symbols like David Bowie and Mick Jagger were frequently seen on album covers and on stage in hyper-feminine, frilly frocks, while Annie Lennox and Grace Jones rocked the androgynous look with buzzcuts and powersuits.
Although it's been around since time immemorial, it's undoubtedly enjoying something of a revival right now. Everyone from Banda to Jaden Smith and Lil Nas X, Pete Davidson to Kid Cudi,
Lewis Hamilton
to NBA players Jordan Clarkson and Russell Westbrook have been happy to walk the red carpet in androgynous garments.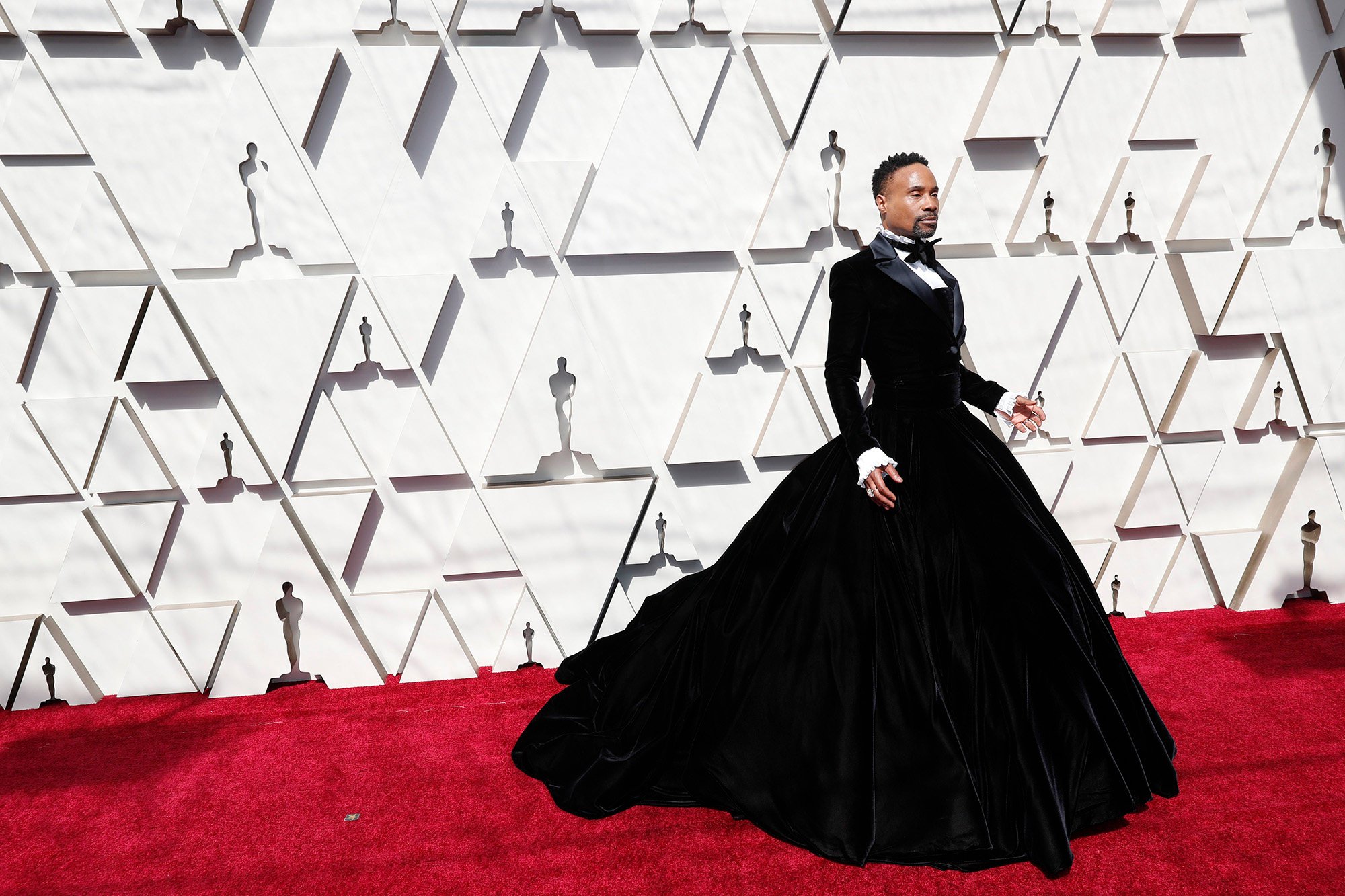 But not everyone is celebrating mainstream media jumping on board fashion's gender-fluid moment. After
Harry Styles donned a dress
for the cover of
US
Vogue
, actor Billy Porter – who is an openly gay star who famously wore a Christian Siriano tuxedo gown to the Oscars – criticised the former One Direction star, saying: "I created the conversation [about androgynous fashion] and yet
Vogue
still put Harry Styles, a straight white man, in a dress on their cover for the first time."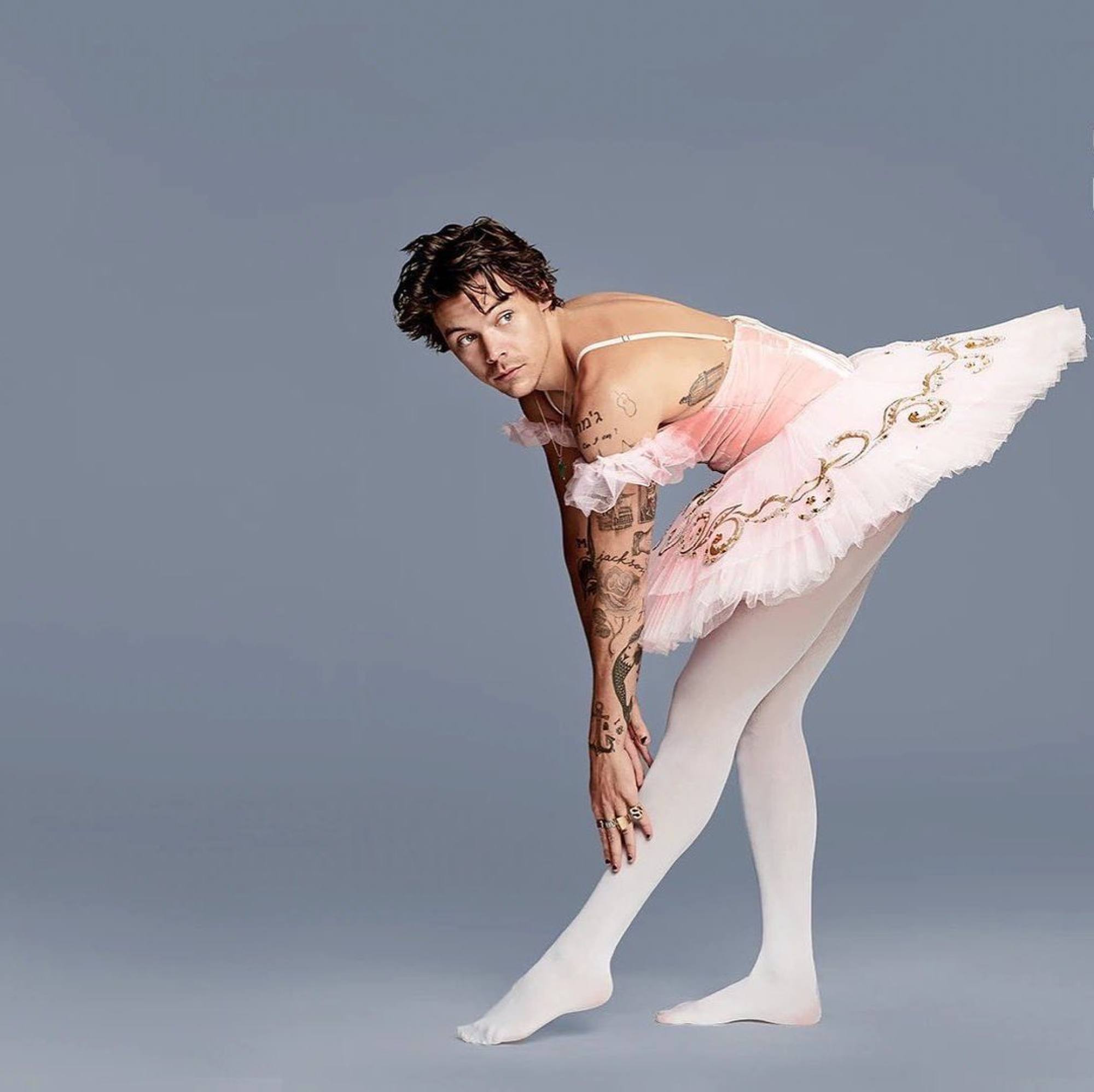 "I'm not dragging Harry Styles, but he is the one you're going to try and use to represent this new conversation? He doesn't care, he's just doing it because it's the thing to do."
Porter later apologised, but it raised questions about how performative the gender-fluid sartorial trend had become. Who should be waving the flag for this new era of genderless fashion?
David Banda: young, black and "gender-nomadic"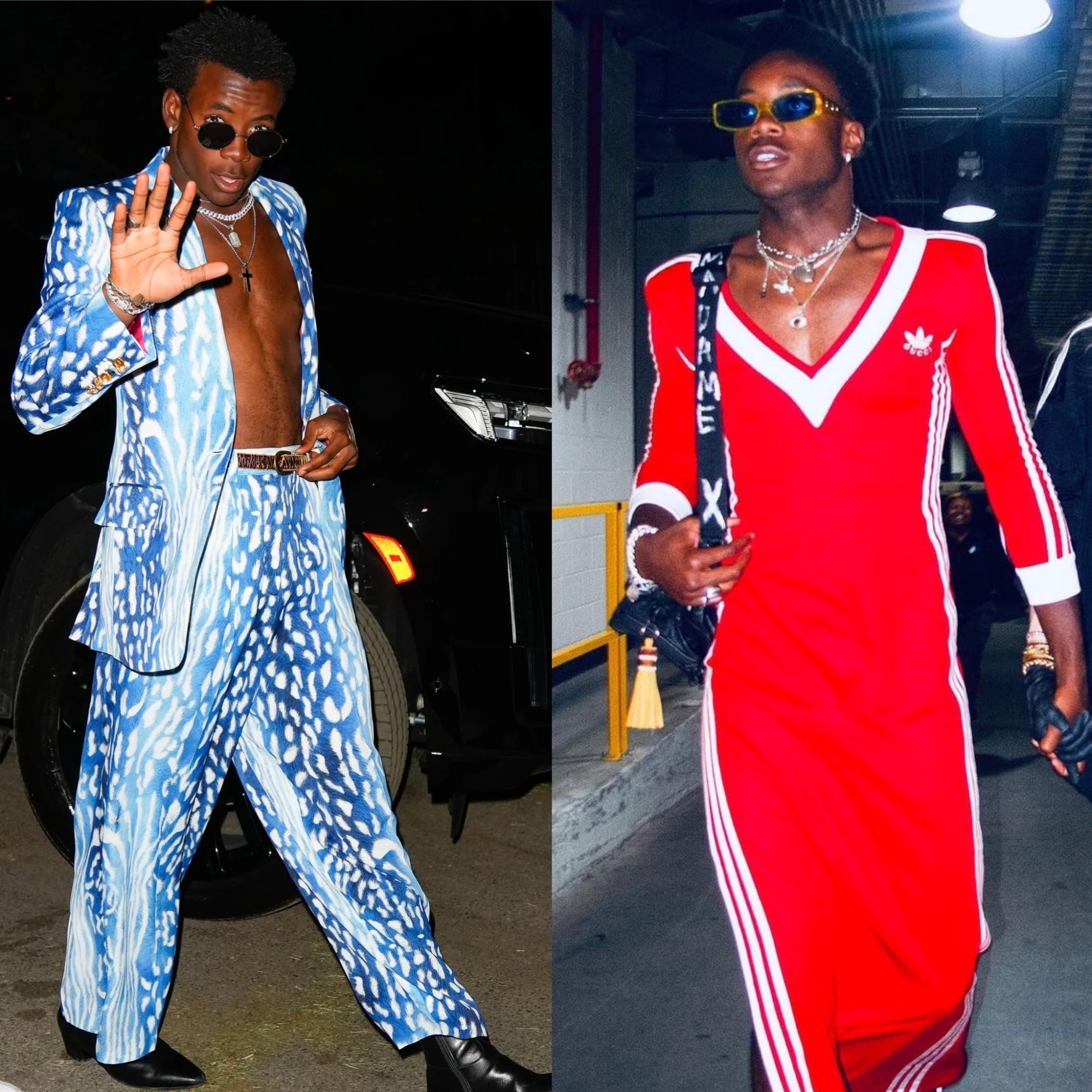 Though still a teenager, Banda – who was adopted by Madonna in Malawi in 2006 – seems truly comfortable in his skin and in the bold, gender-defying fashion choices he makes. It doesn't seem to be merely a stunt to wow the public, either – at home, far from the flashing lights of the paparazzi or a photo shoot, he seems happiest in free-flowing dresses, opulent blouses and kaleidoscopic co-ords.
Madonna's Instagram page is filled with examples. In one video from 2021, Banda sashays theatrically through the family home in a white, silk Mae Couture dress, at one point musing: "I low-key like wearing [this] – like, it's so freeing, you know what I mean?"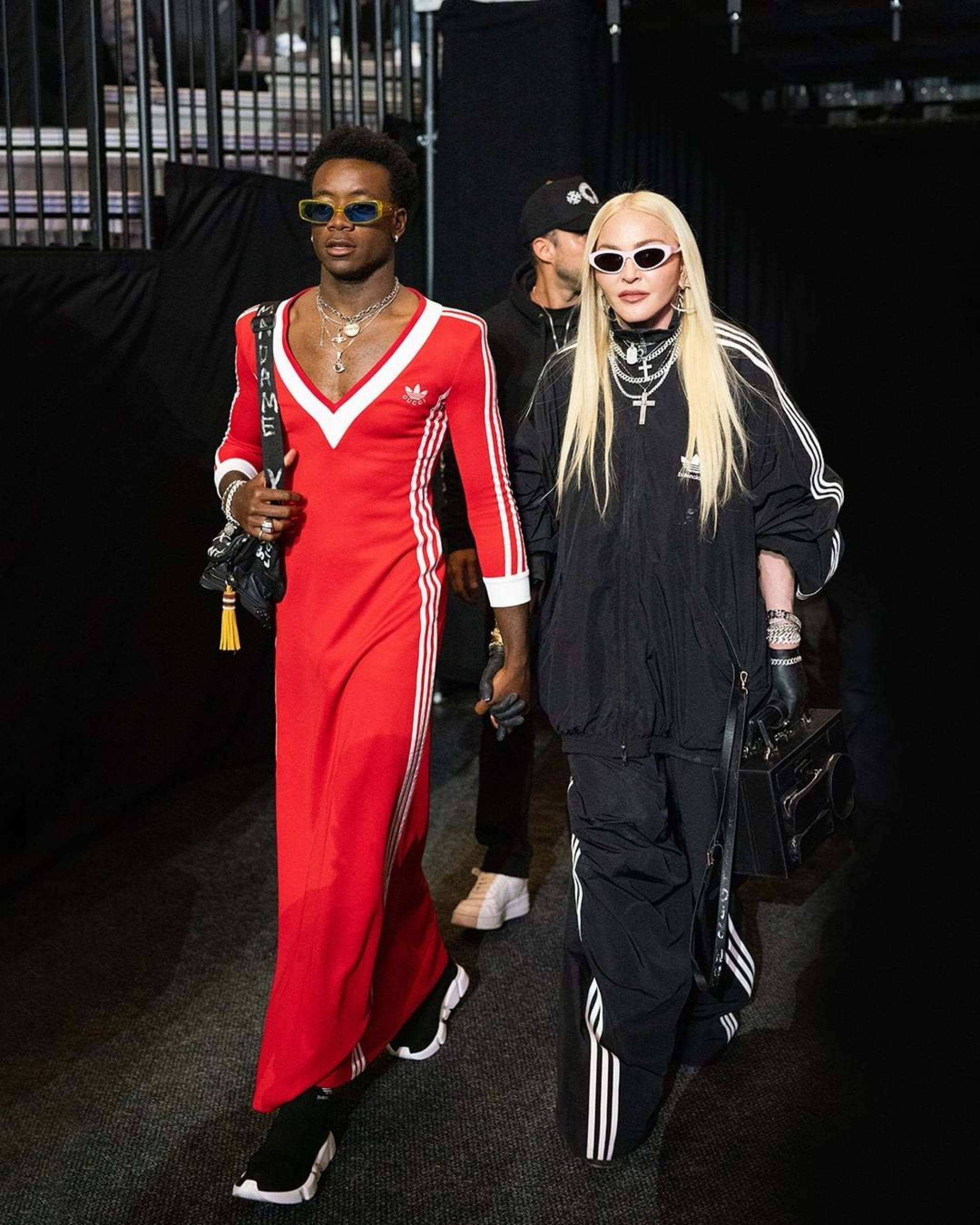 In another post on an Instagram Story marking the superstar's 64th birthday, Banda donned a pair of skin-tight black sequinned flares with statement accessories like heeled Chelsea boots, a black fedora hat, a vintage handbag and a medley of chunky necklaces.
In public, he's been snapped in everything from a blue leopard-print ensemble by haute couture womenswear label Schiaparelli, to a cheerleader's outfit, which he accessorised with plastic horns, choker necklace and fishnet tights as part of a costume.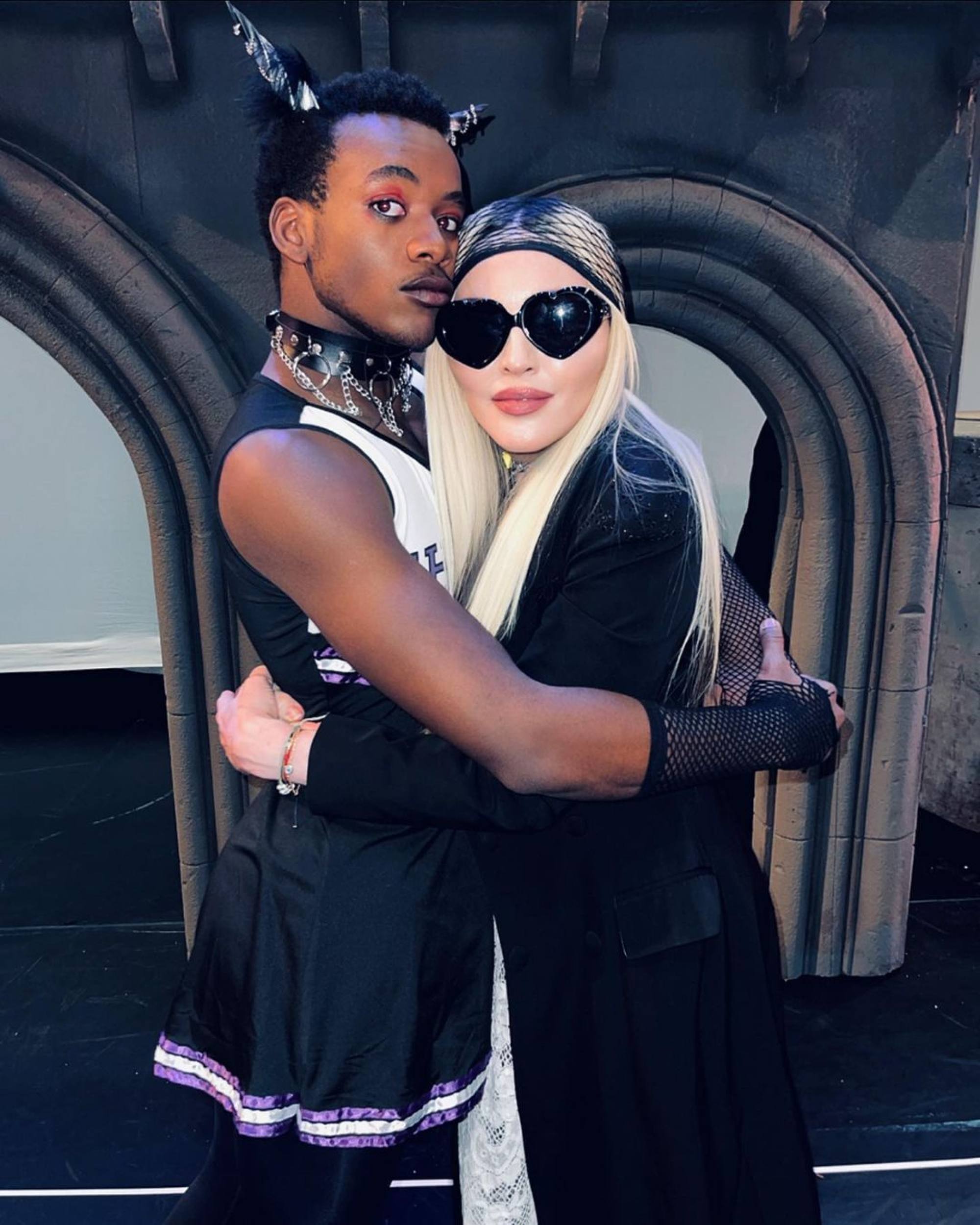 He seems happy to experiment on both sides of the gender spectrum, too – take the time he cut a fine figure in a tailored black tuxedo on his 14th birthday.
Like mother, like son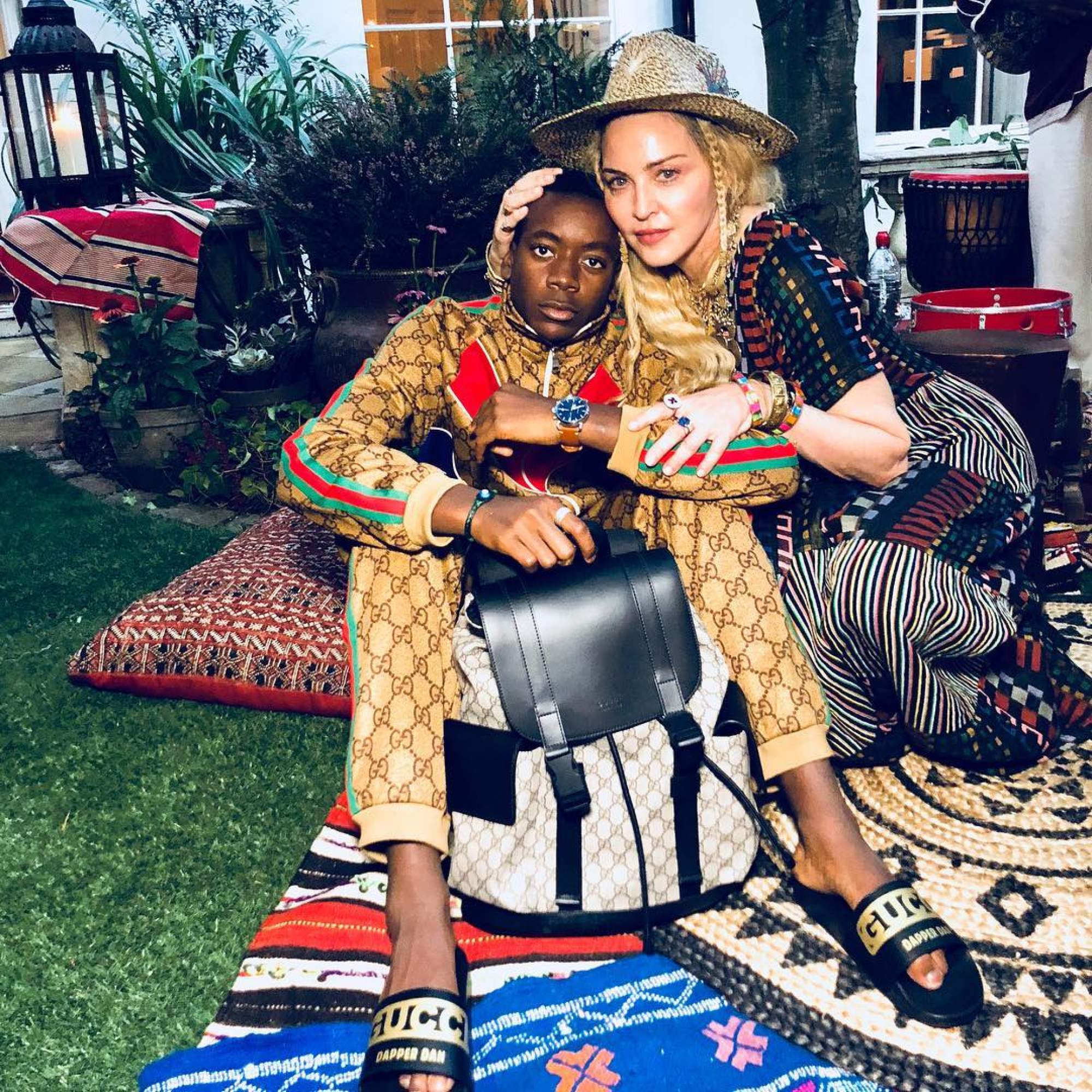 It should come as no surprise that Banda isn't afraid to push boundaries and play by his own rules – after all, he was raised by the woman who
sparked worldwide debates
about abortion, religion and women's sexuality, to name just a few.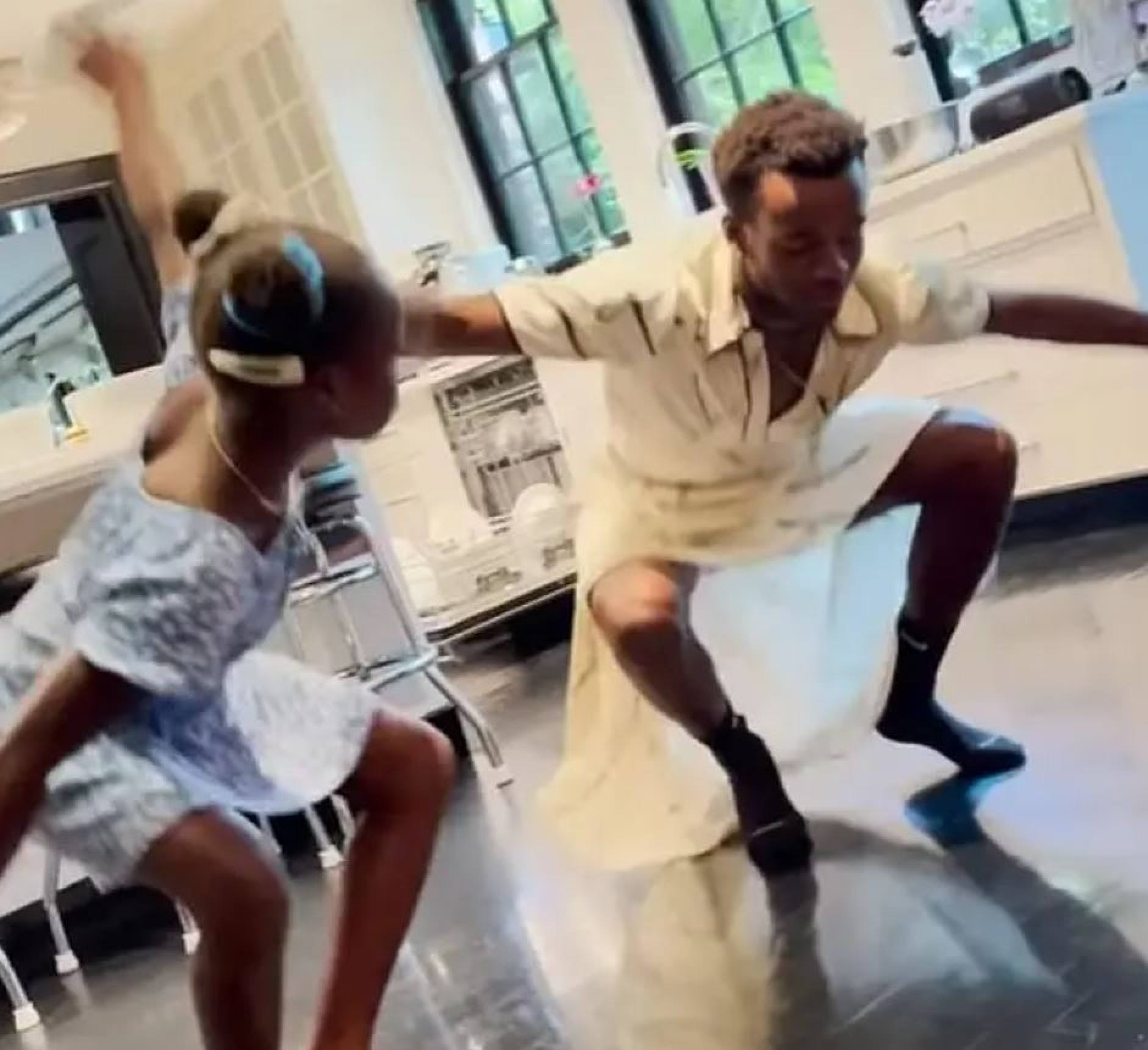 That may explain why Madonna – who is also mother to
Lourdes Leon, 25,
Rocco Ritchie, 22, and adopted daughters Mercy James, 16, and 10-year-old twins Stella and Estere – expressed such a deep connection with her adopted son.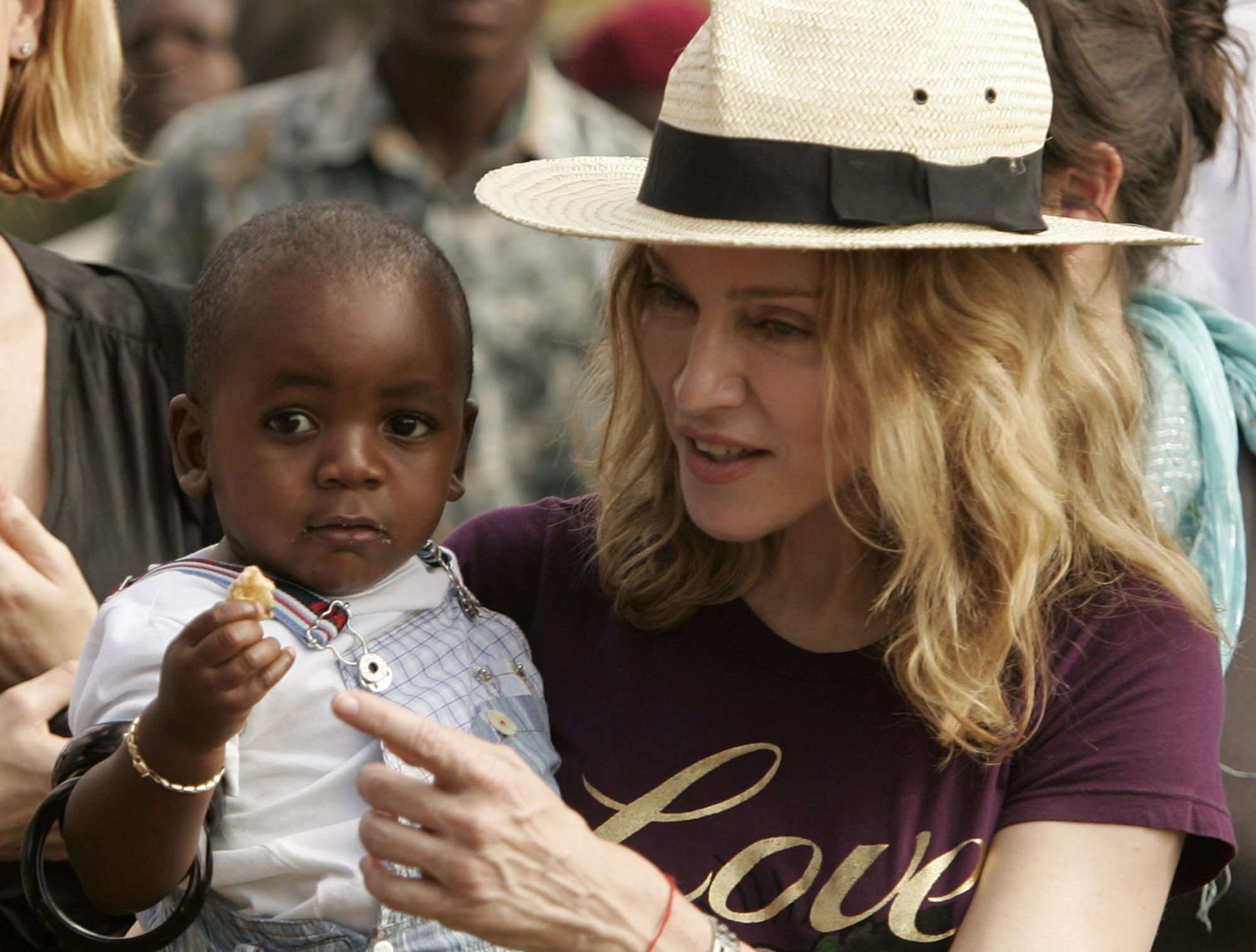 "I'm pretty sure he got it from me," she said of his unconventional sense of style. "He's the one I have the most in common with. I feel like he gets me; he has more of my DNA than any of my children so far."

Not just following in the footsteps of his music legend mum, Banda joins the likes of Harry Styles, Lewis Hamilton, Lil Nas X and Pete Davidson in subverting fashion norms with androgynous style
Adopted as a child from Malawi, the 16-year-old model wears Madonna's Mae Couture dresses around the house and broke the internet when he twinned with her in Adidas in May