Bollywood baby bonanza! 5 stars redefining maternity fashion, from Alia Bhatt and Bipasha Basu showing off their baby bumps, to Kareena Kapoor, Sonam Kapoor and Anushka Sharma's pregnancies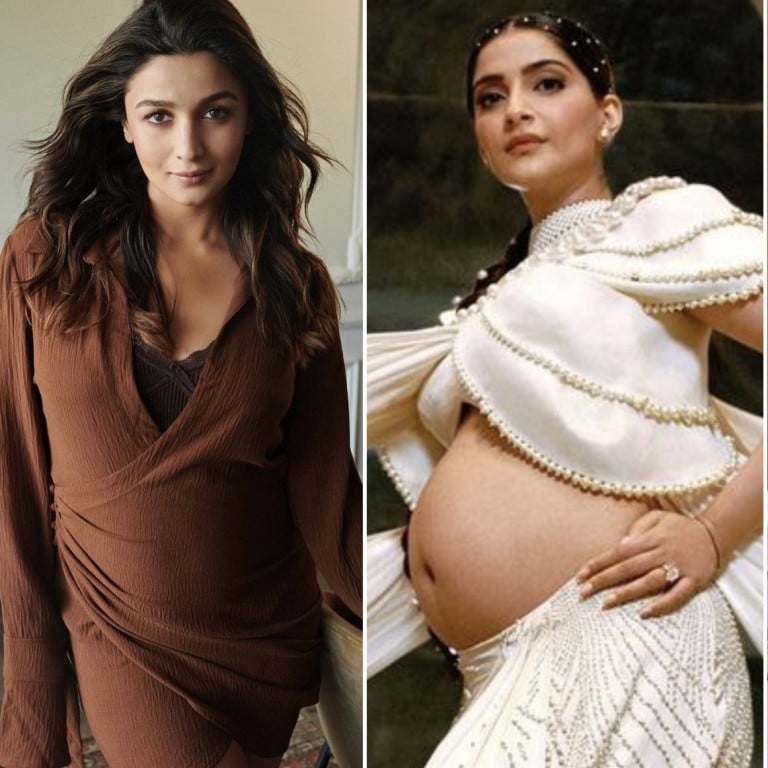 Bollywood stars are no strangers to the spotlight, and it's no question that they garner plenty of attention for their off-screen love lives too. Even after they've settled down and gotten married, fans still go crazy over their favourite actors' family lives ahead.
But which icons sayed fashionable, rocking their baby bellies, and who kept on top of their careers, before, during and after their pregnancies? Let's take a look at five Bollywood mums and mums-to-be that set
new maternity fashion trends
…
1. Alia Bhatt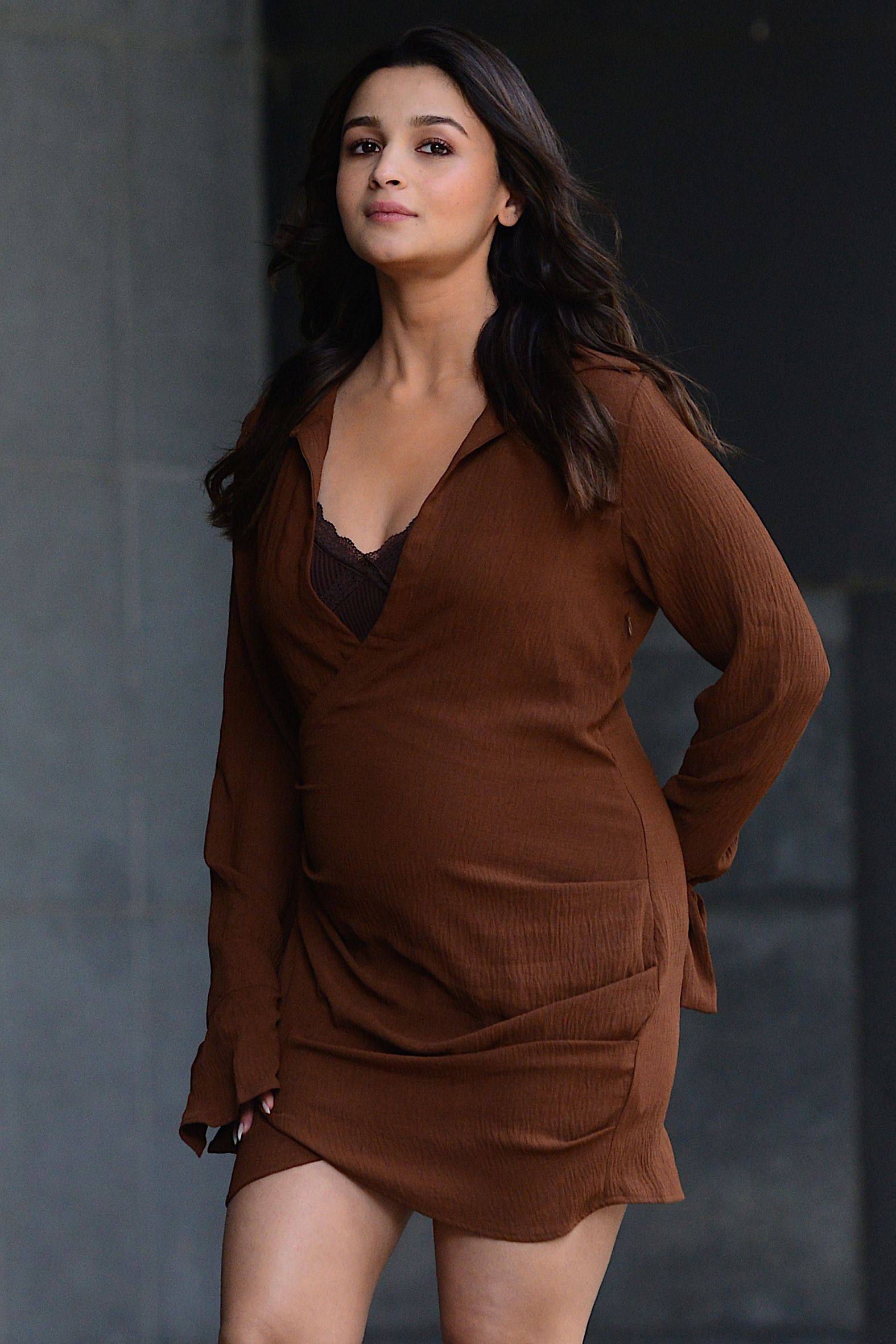 Alia Bhatt's pregnancy news took everyone by surprise. Just three months after she tied the knot with Ranbir Kapoor in an intimate home wedding, the actress broke the internet by posting a picture of her ultrasound in July. The 29-year-old RRR sensation has since been proudly showing off her baby bump in public.
Her recent appearances have also revealed her pregnancy glow, and she's often seen wearing bell-sleeved dresses with minimal make-up to further showcase her natural beauty.
But she's hasn't let her pregnancy get in the way of her acting. Bhatt is making her Hollywood debut with Heart of Stone opposite Wonder Woman star Gal Gadot and only finished filming in July, meaning she was three months pregnant by the time they wrapped up.
In June, Bhatt shut down a rumour that one of her shoots was delayed due to her pregnancy, with India Today claiming that she had to take rests and that her husband might have to pick her up from London. She clapped back in an Instagram post, "FYI, nothing has gotten delayed. No one needs to pick anyone up. I am a woman, not a parcel. I do not need to rest at all, but good to know you'll have a doctor's certification as well."
2. Sonam Kapoor
After four years of marriage, Kapoor and hubby Anand Ahuja announced their happy pregnancy news in March. The
bold actress and celebrated fashion icon
openly shared her experiences through the trimesters and flaunted many maternity fashion looks on her social media. In one of her more iconic shoots, Kapoor stunned in designs by Abu Jani and Sandeep Khosla.
On August 20, the couple welcomed a beautiful baby boy. She was put on the front cover of Vogue India, where she discussed in further detail the ins and outs of her pregnancy experience.
3. Anushka Sharma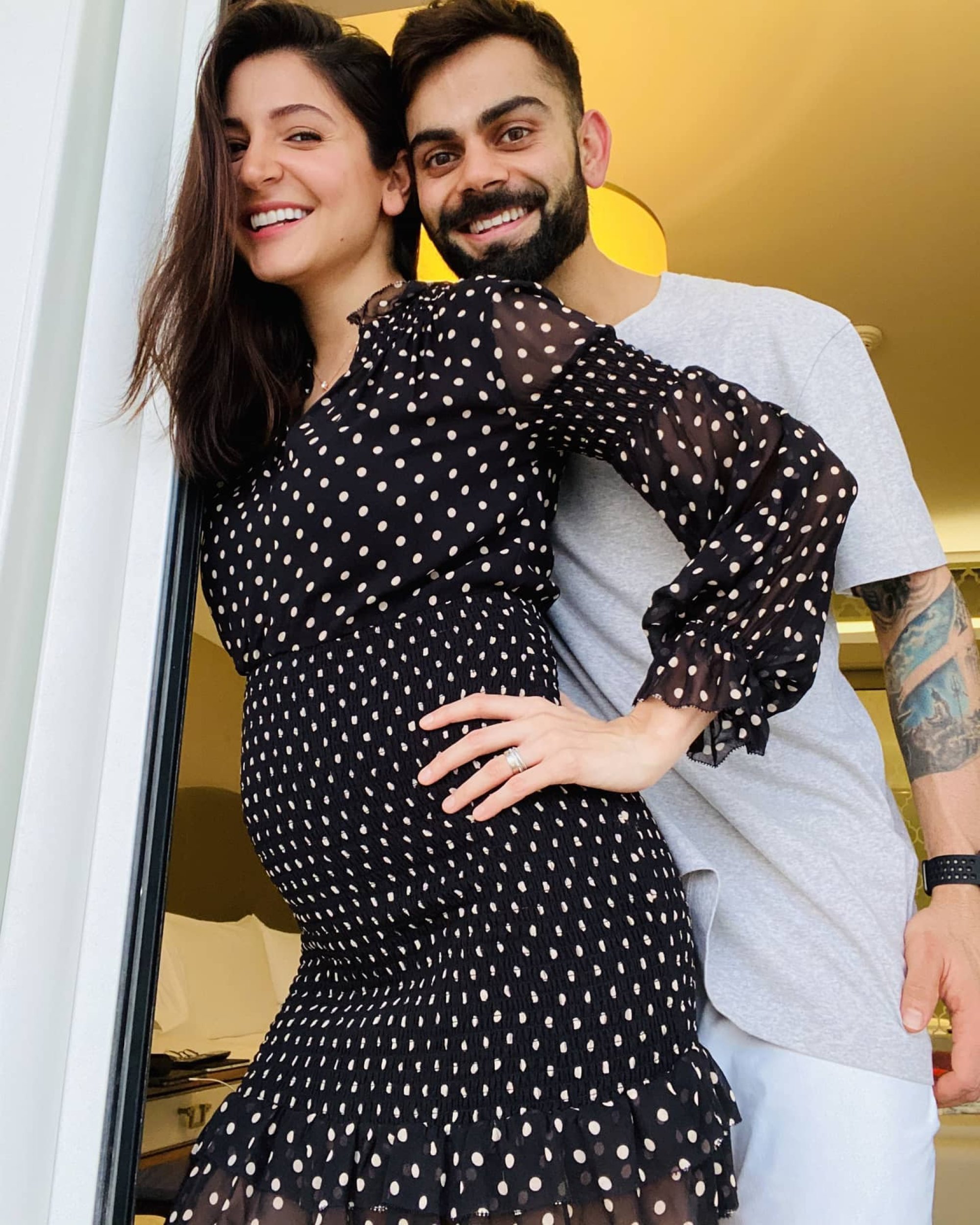 Anushka Sharma
took the internet by storm when she announced her pregnancy with husband Virat Kohli in 2020. It was such a hot topic that Kohli's tweet announcing the birth of their daughter Vamika became the most liked post of Twitter India for 2021.
Sharma shared snippets of her pregnancy experience, including one post of her doing a headstand. She mentioned in the post that she kept active and did yoga under expert supervision. She too landed a Vogue India cover showing off her baby bump.
4. Kareena Kapoor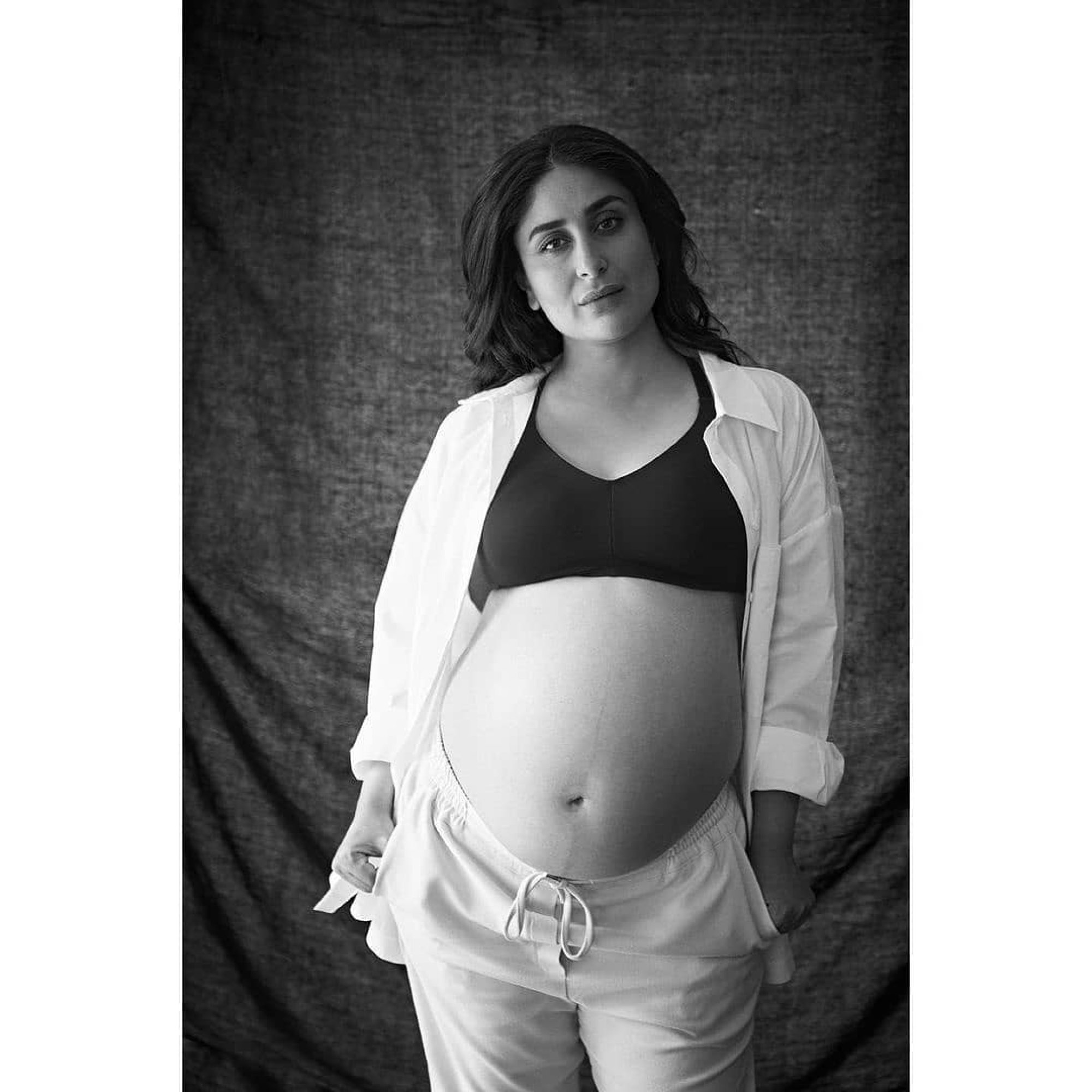 Kareena Kapoor had her first child with husband Saif Ali Khan in 2016, then another in 2021. But she kept a fine balance between personal life and career during and after her pregnancy. After her first child Taimur was born, the actress was quick to get back to filming. According to The Indian Express, Kapoor returned to film sets two months after the birth of her baby boy.
She kept things simple on social media, skipping the excessive photo shoots and instead sharing photos of herself in yoga gear. Recently, Kapoor posted a previously unseen photo of herself shooting for Laal Singh Chaddha while she was pregnant with her younger son Jeh. The mum of two even published a maternity guide, sharing her tips and personal experiences in Kareena Kapoor's Pregnancy Bible.
5. Bipasha Basu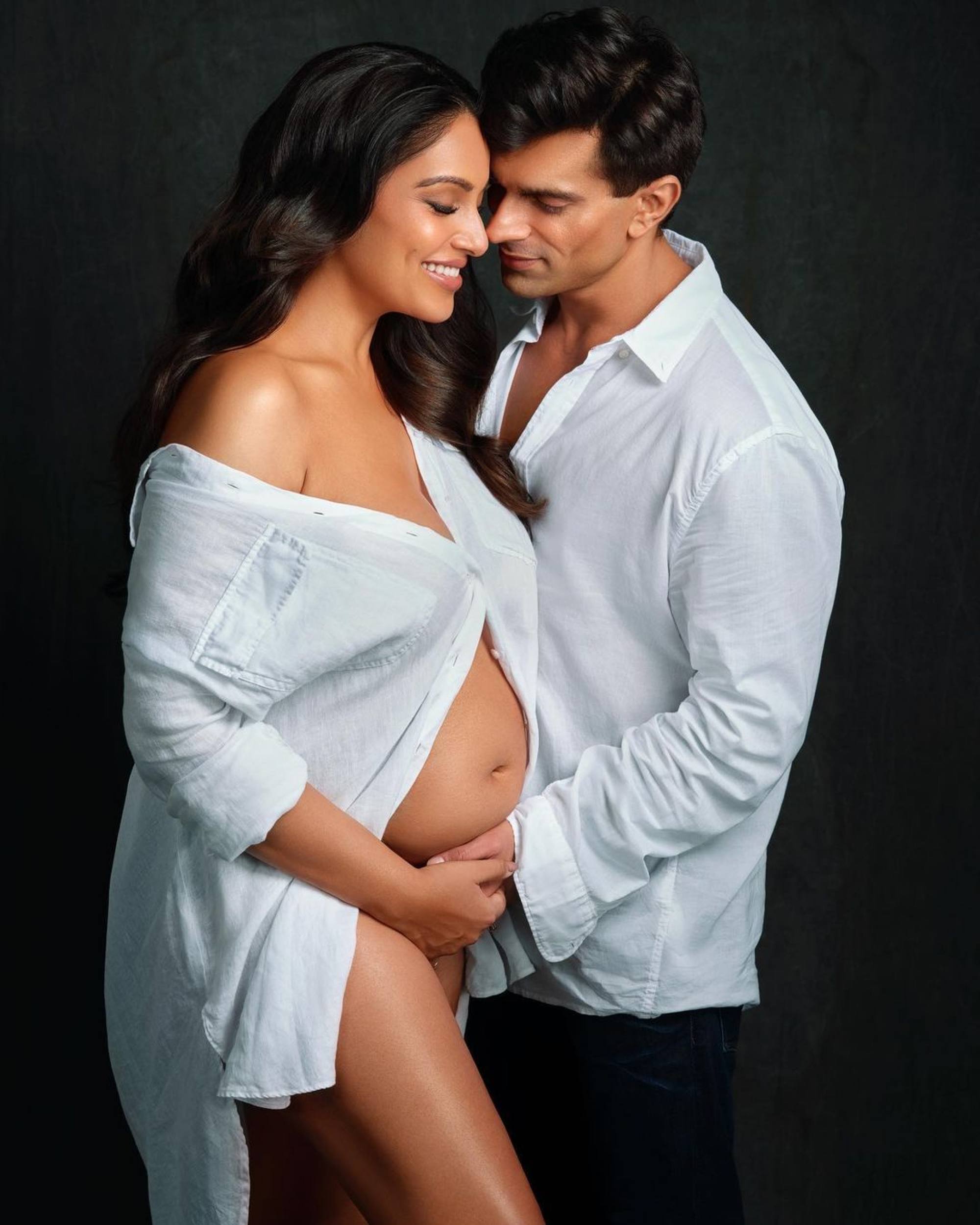 After weeks of fan speculation, Bipasha Basu confirmed her pregnancy in an Instagram post in August. The intimate photo shows the Bollywood icon and her husband Karan Singh Grover with their hands on her baby bump.
It'll be the couple's first child together since they got married in 2016.

Alia Bhatt continued acting during the start of her pregnancy with hubby Ranbir Kapoor, and will make her Hollywood debut opposite Gal Gadot in Heart of Stone
Kareena Kapoor shared her maternity tips in her book, Kareena Kapoor's Pregnancy Bible, while Sonam Kapoor and Anushka Sharma did Vogue fashion photo shoots