Inside the fabulous life of Serena Williams' daughter, Olympia: only five years old, Alexis Olympia Ohanian Jr. twins fashion looks with her tennis millionaire mum and lives it up in a Miami mansion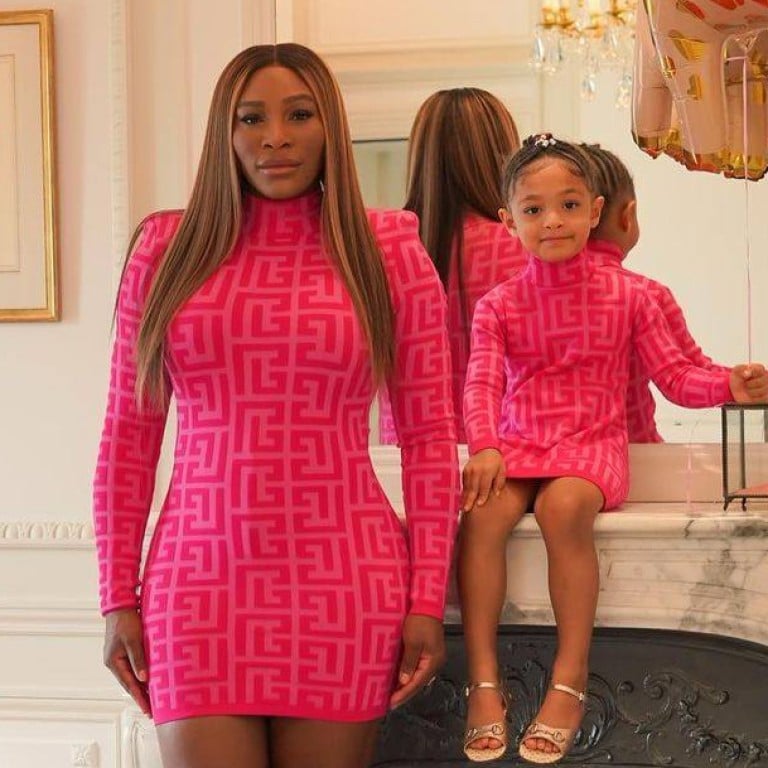 Tennis star
Serena Williams
and her five-year-old daughter, Alexis Olympia Ohanian Jr., have mastered the art of twinning mother-and-daughter ensembles – be it in hot pink Balmain dresses, diamante-covered black body suits, or identical tennis outfits.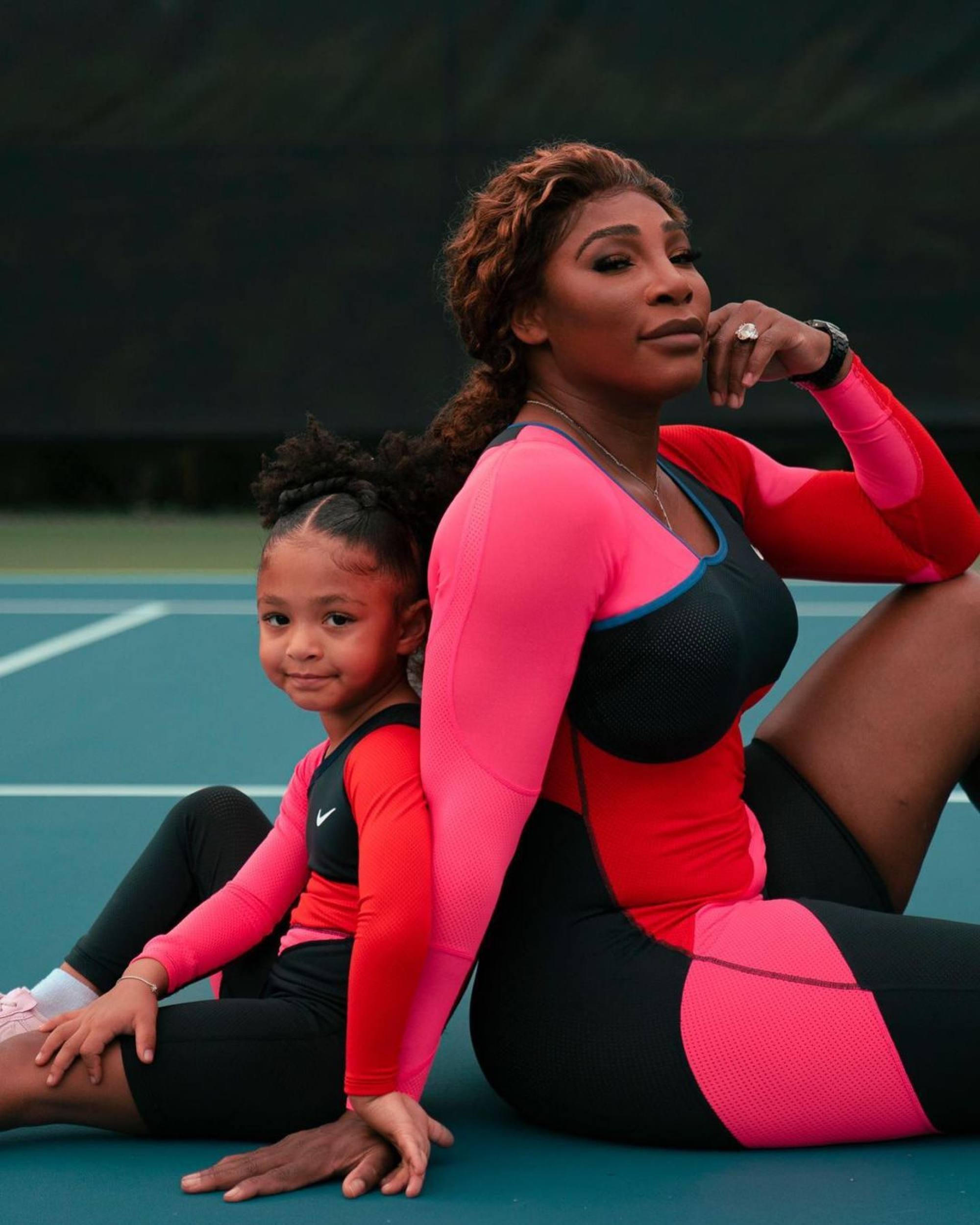 Olympia turned heads at the US Open by recreating her mum's iconic look, wearing a black Nike dress bedazzled with mini diamantes on top – a kid version of the piece that Serena wore. She also sported white beads at the end of her braids, similar to the ones that Serena rocked when she won her first US Open in 1999, according to People.
Last month, Williams told
Vogue
she will retire after the US Open to focus on her family, but her branding remains strong as ever: she made US$45 million from endorsements alone this year through deals with Aston Martin, Beats by Dre and Gatorade. She and her husband, Reddit co-founder Alexis Ohanian,
have a combined net worth of US$290 million
, according to Celebrity Net Worth – more than enough to provide Olympia with a lavish lifestyle.
After Olympia's style moment in the spotlight, we take a closer look at her fabulous life.
She's the youngest co-owner of football club Angel City
In 2020, Olympia became part owner of the National Women's Soccer League (NWSL) expansion team dubbed Angel City, according to Harper's Bazaar.
The team's investors are led by actress Natalie Portman. It also counts actresses Jessica Chastain, Jennifer Garner, Eva Longoria and Uzo Aduba as members of its founding investor group.
Her dad, Alexis, played a major part in the initial fundraising for the team. Before it made its NWSL debut, in April 2021, the club raised US$100 million, according to sources familiar with the deal, more than double the next most raised by an NSWL franchise.
Her dad can't stop spoiling her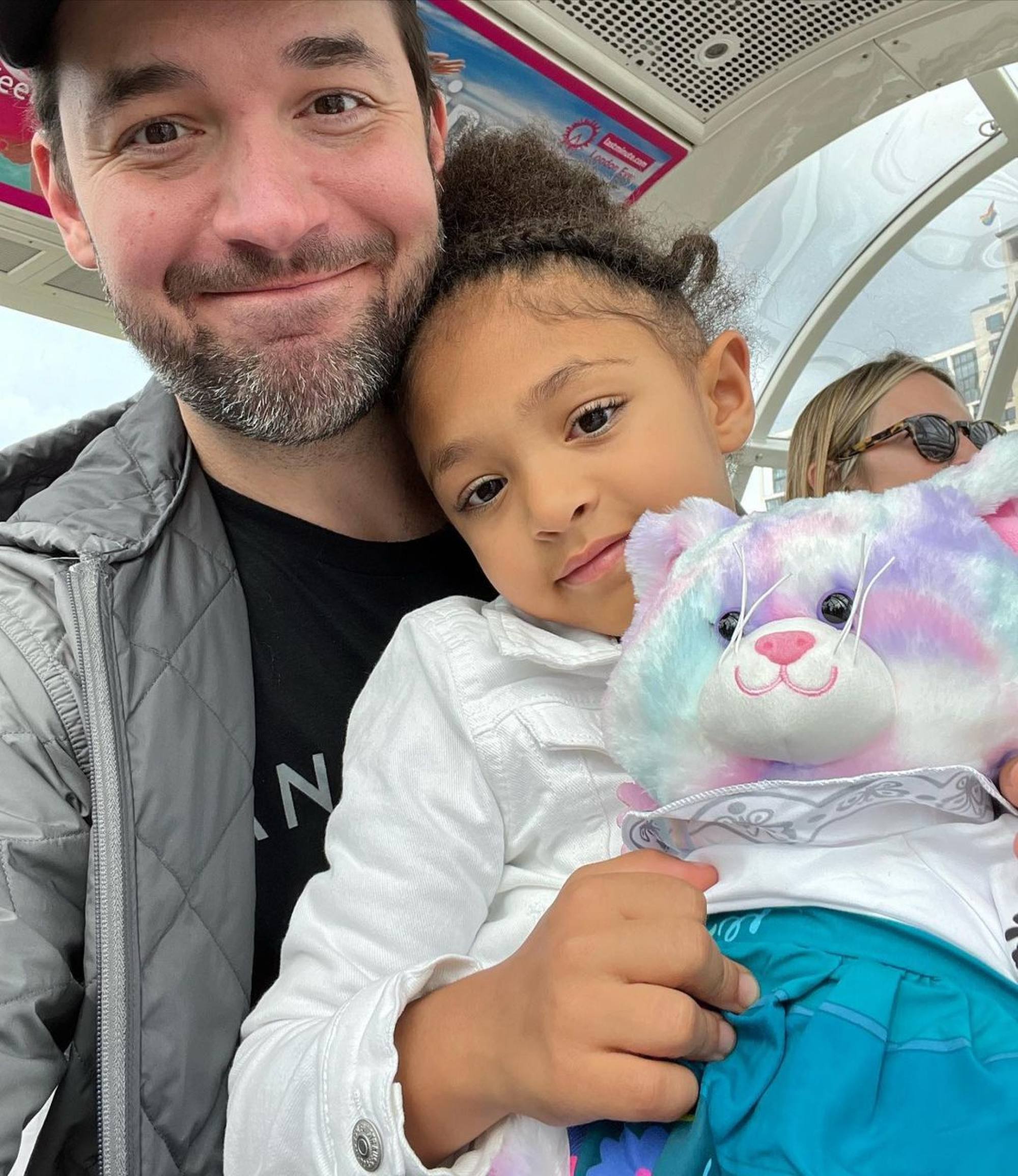 In 2017, Williams called out Alexis on Twitter for spoiling Olympia with clothes and toys, adding that if he bought any more, their kid might explode.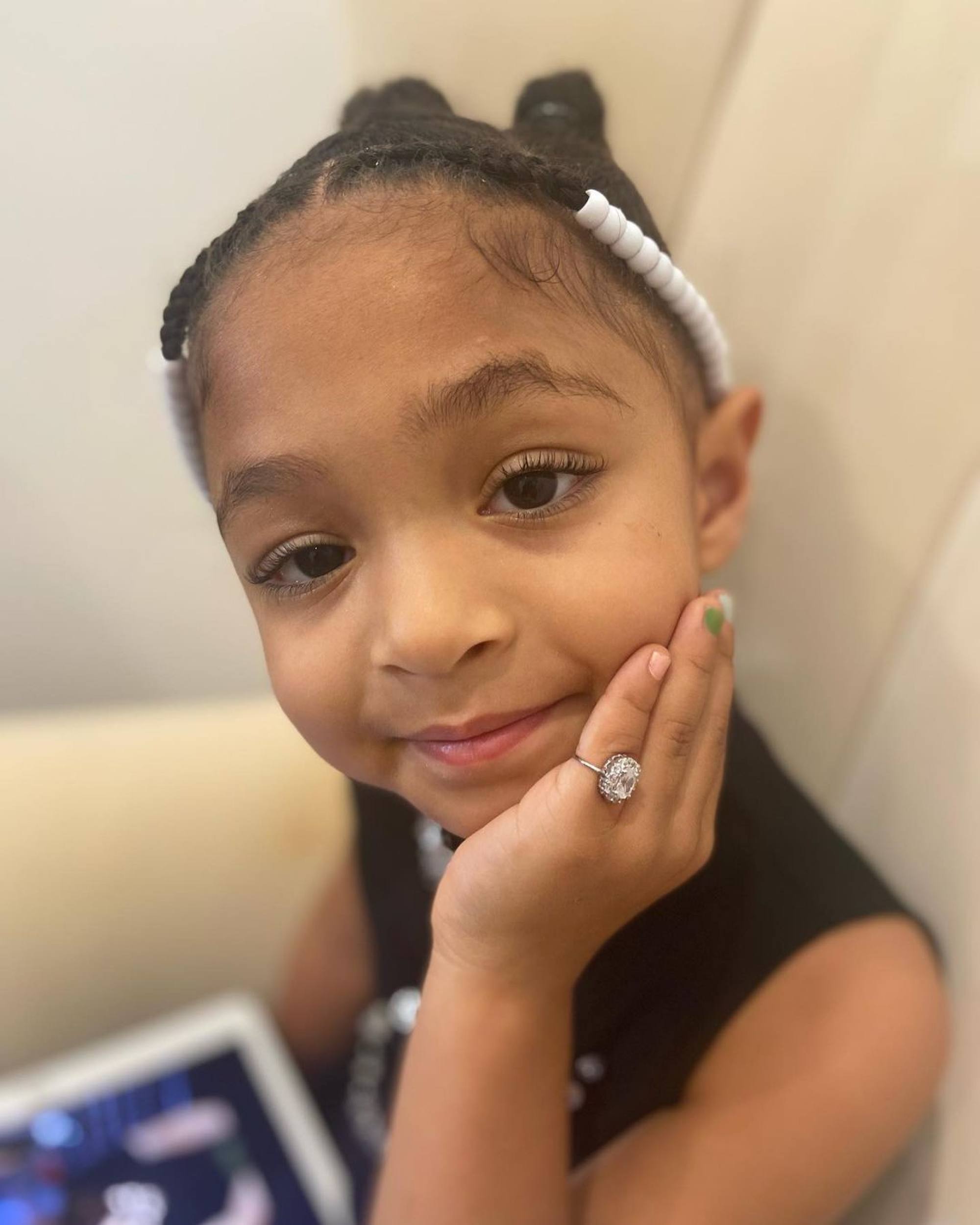 Alexis took to Instagram to say that he got Olympia a mini version of Thor's hammer ahead of them watching Thor: Ragnarok. He also rented a whole theatre so the family could watch the movie together with friends.
She's a budding fashionista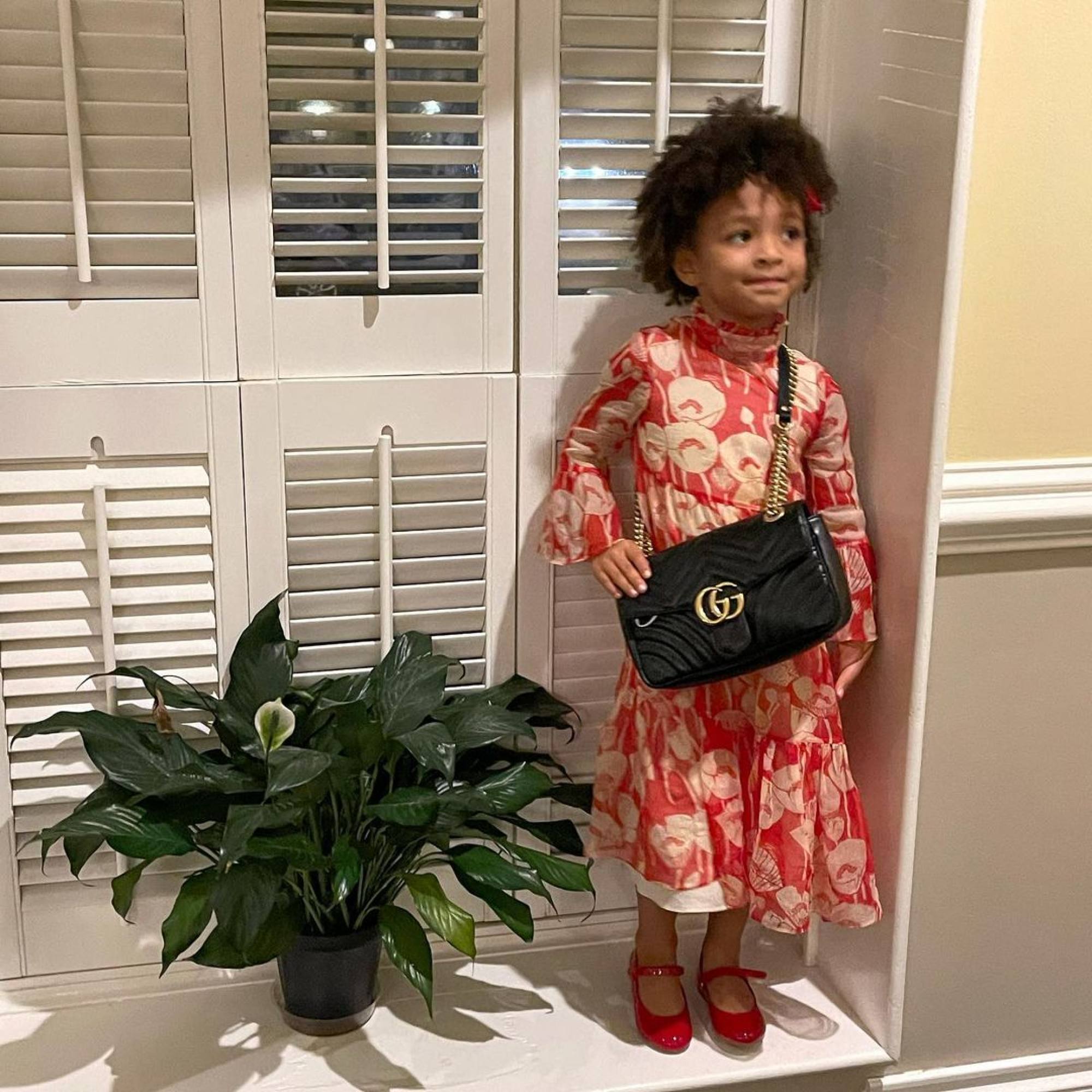 Olympia is a style star in the making. In 2018, when she turned one,
the late designer Virgil Abloh
gifted her a custom pair of Off-White x Nike Blazer Mid trainers from his Queen collection, originally designed for Serena, according to Yahoo!
The same year, everyone took notice of her little Burberry dress when she watched her mum and aunt Venus' tennis match in Abu Dhabi, reported Teen Vogue.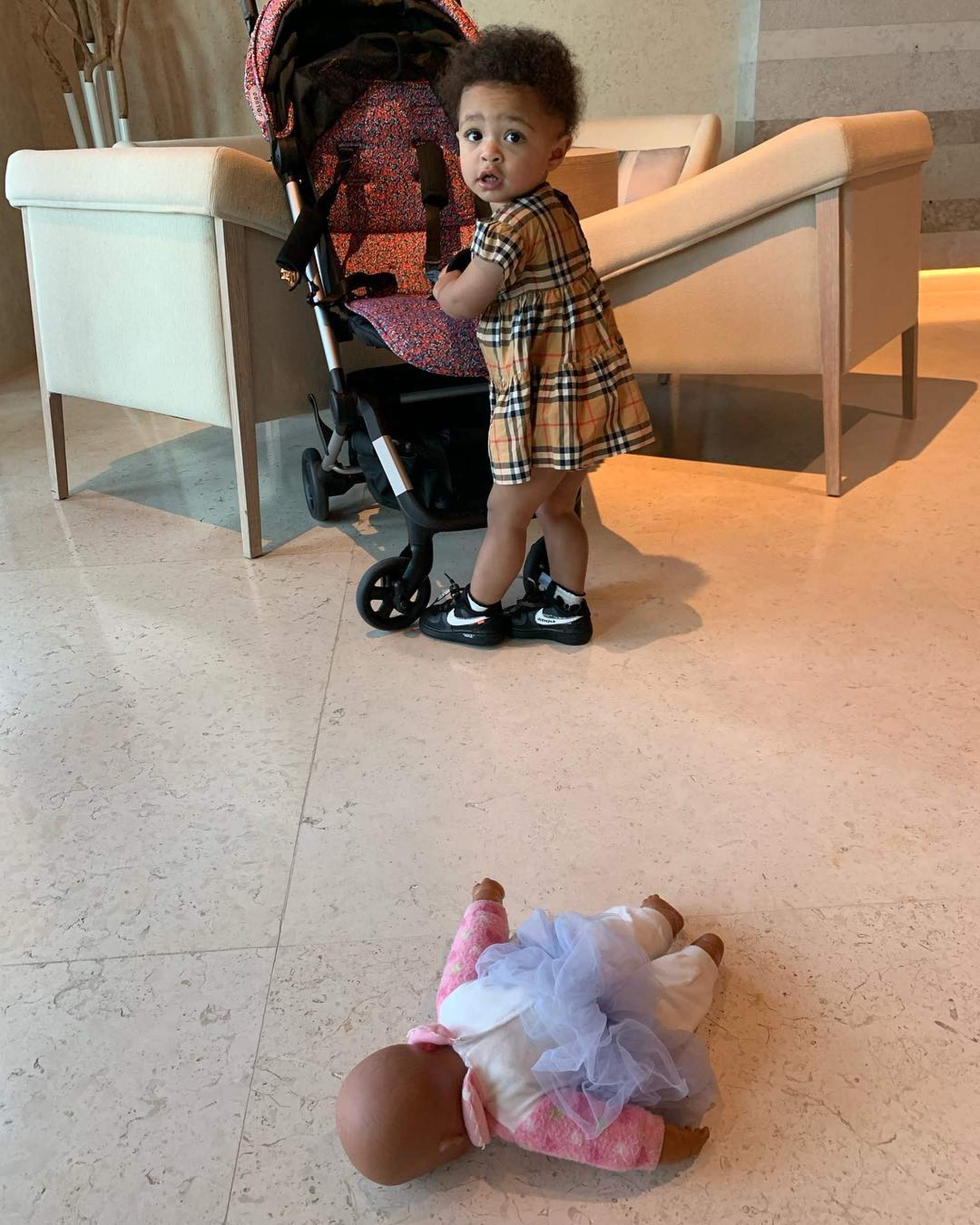 The same dress appeared on Olympia's Instagram account, this time paired with Nike kicks.
She lives in a Miami mansion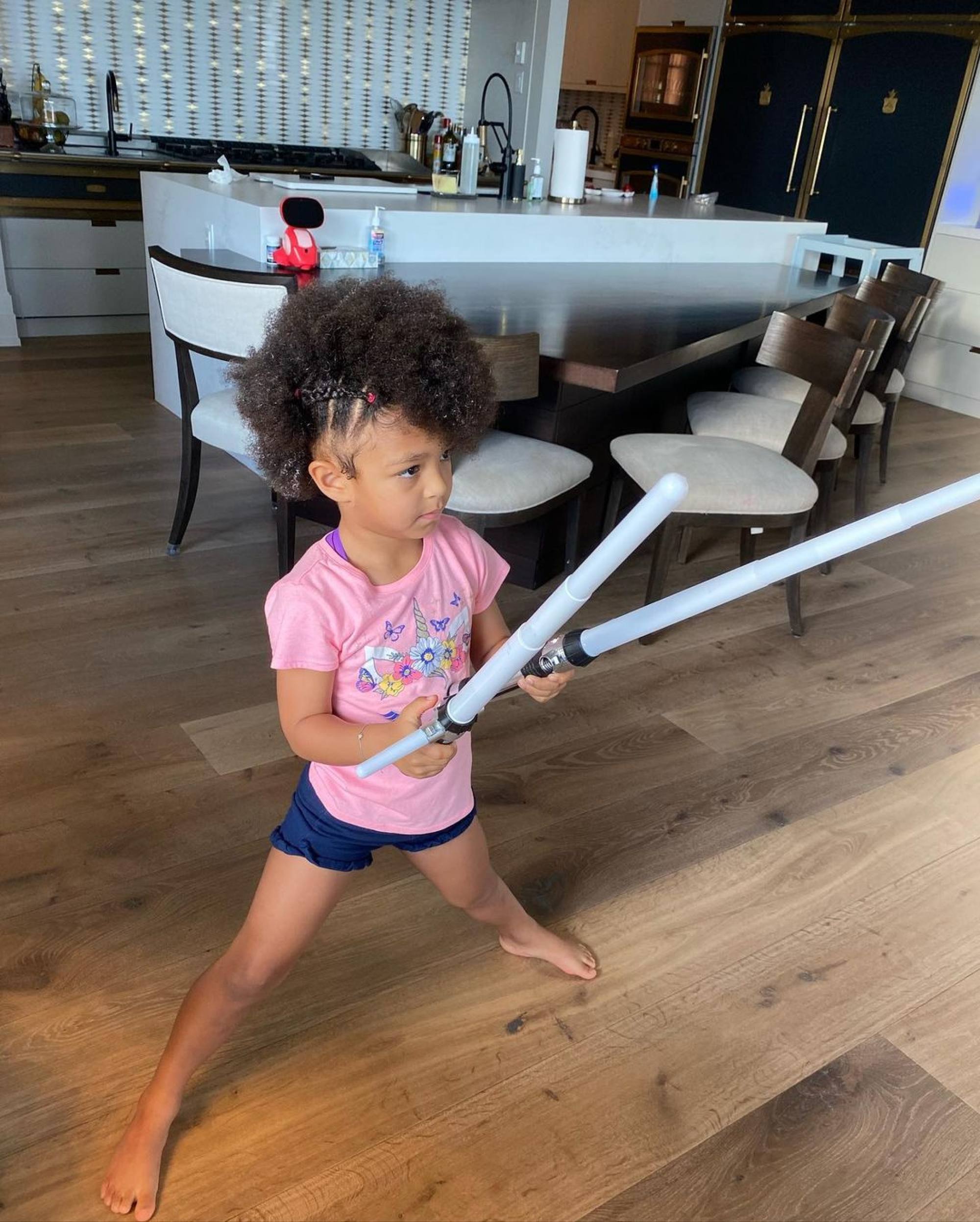 As Williams makes her exit from tennis, she'll surely be spending more time with Olympia in Miami in her gorgeous mansion.
The tennis pro asked Venus' interior design firm V Starr to build her dream home. According to Architectural Digest, Olympia's room is the most extravagant space in the house, featuring a pink custom-designed castle bed complete with a built-in slide. The room is accented with a chandelier created by glass artist Josh Fradis.
She's becoming an icon in her own right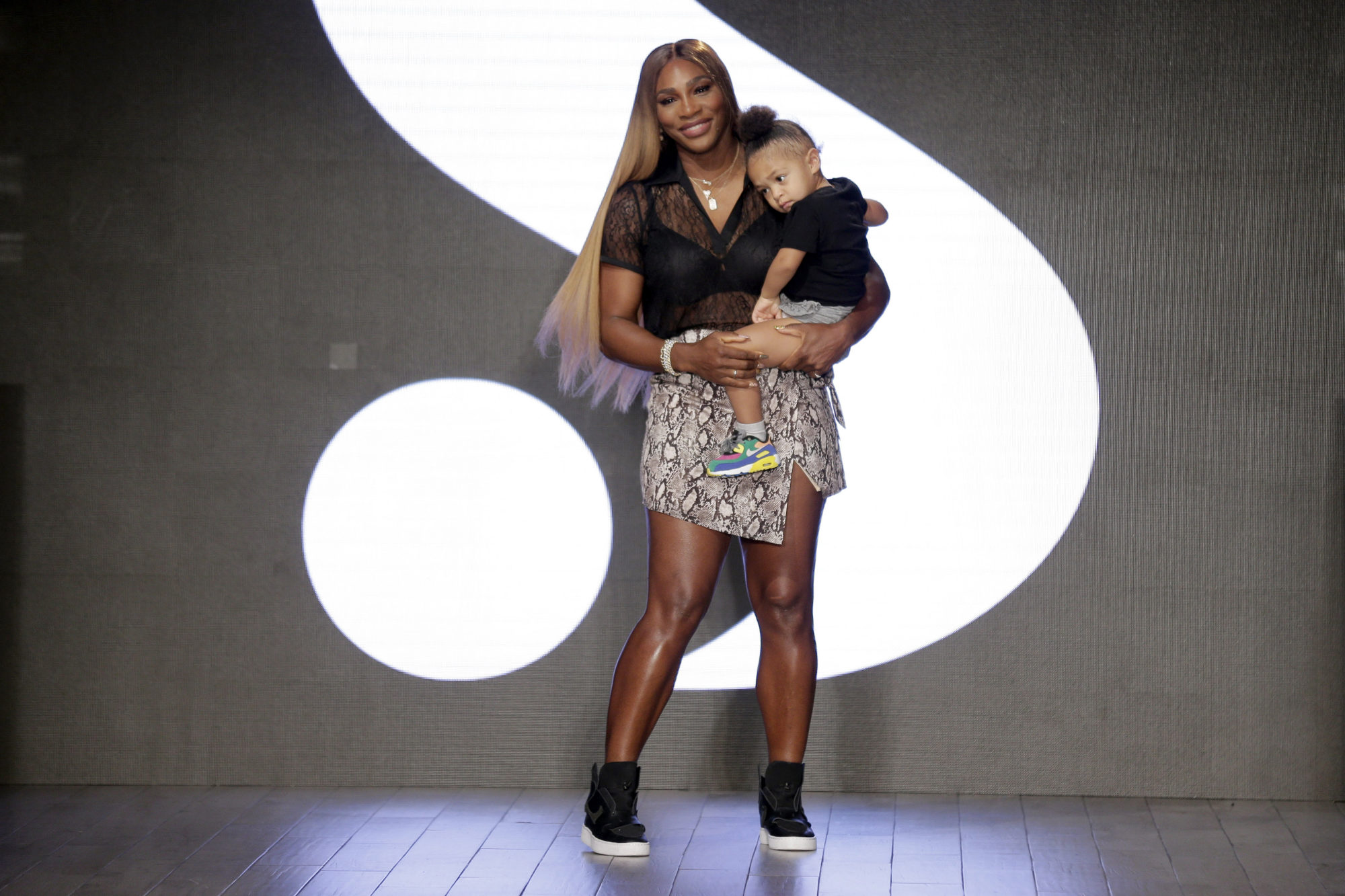 Beyond her lavish lifestyle, Olympia has already reached major milestones at a young age. She starred in a Stuart Weitzman campaign with her mum, graced
fashion shows in Milan
and New York, and attended a red carpet premiere of
King Richard,
the 2021 film that tells the story of how Serena and Venus' father Richard Williams drove the girls to become the tennis icons they are today. Not to mention, she's the youngest person to be featured on the cover of
Vogue
at just three months old.

Olympia sported a Nike dress, a kid's version of her mum's look, at this year's US Open; she's also worn Balmain, Burberry and Virgil Abloh Off-White sneakers, and went to King Richard's premiere
Serena, sponsored by Aston Martin, Beats by Dre and Gatorade, even made her daughter an investor in Angel City football club along with Hollywood's Natalie Portman and Jennifer Garner