Meghan Markle's non-royal return: inside her first public speech in Britain since 'Megxit' – she and Prince Harry took public transport to the One Young World Summit and she shone in Valentino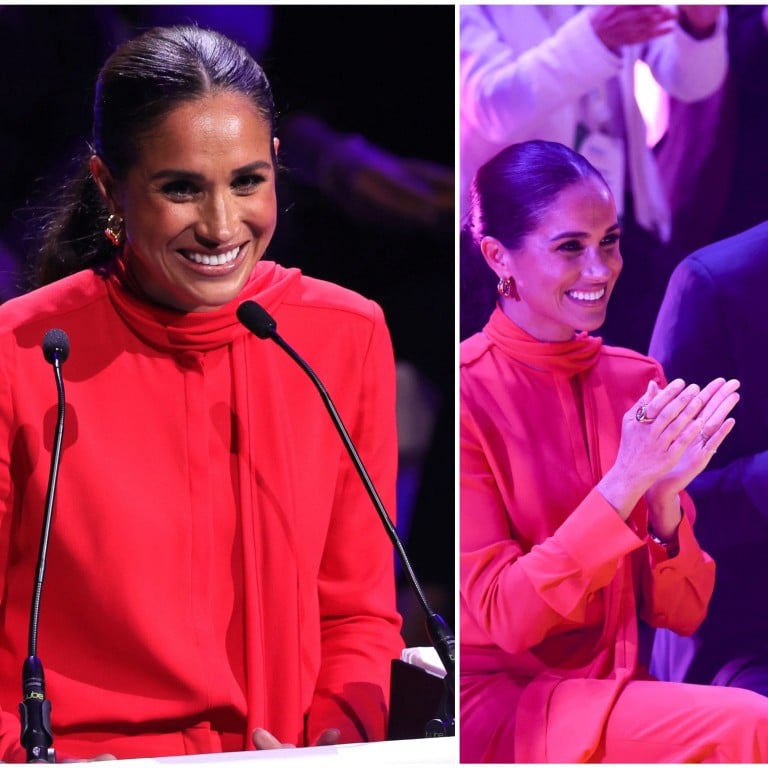 Meghan Markle's first public speech in the UK since she and Prince Harry stepped back from their roles as senior royals in 2020 was always going to make global headlines. For her return, she spoke at the One Young World Summit in Manchester, wearing a bold red outfit and telling the world it was "nice" to be back in the UK.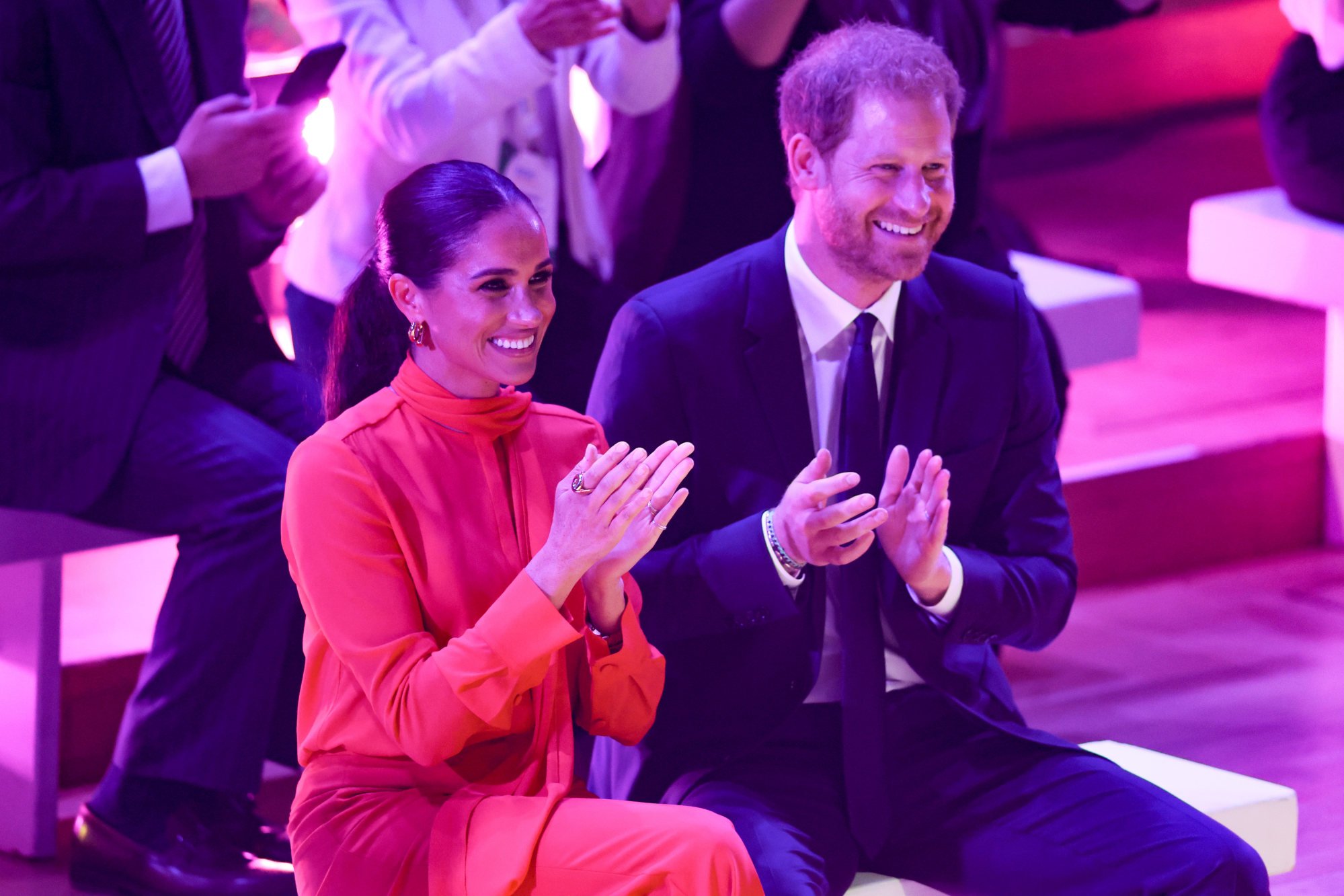 According to
People
, the keynote address is just one event ahead of a busy week for the couple. They'll also be in Germany for
the Invictus Games
' "One Year to Go" countdown event and will attend the WellChild Awards on Thursday, September 8.
Here's what you need to know about the duchess' return to the UK stage.
Meghan Markle at the One Young World Summit
Markle spoke at the One Young World summit in Manchester on September 5. The annual event brings together over 2,000 young global leaders from every country and sector, in a bid to accelerate social impact.
In her speech, Markle said she was invited to be a counsellor in 2014, before
she met Prince Harry
. The duke and duchess were welcomed with a thunderous applause, as shown in video footage.
In one particularly sweet moment, Meghan gestured towards Harry saying, "I am thrilled that my husband is able to join me here this time."
Her speech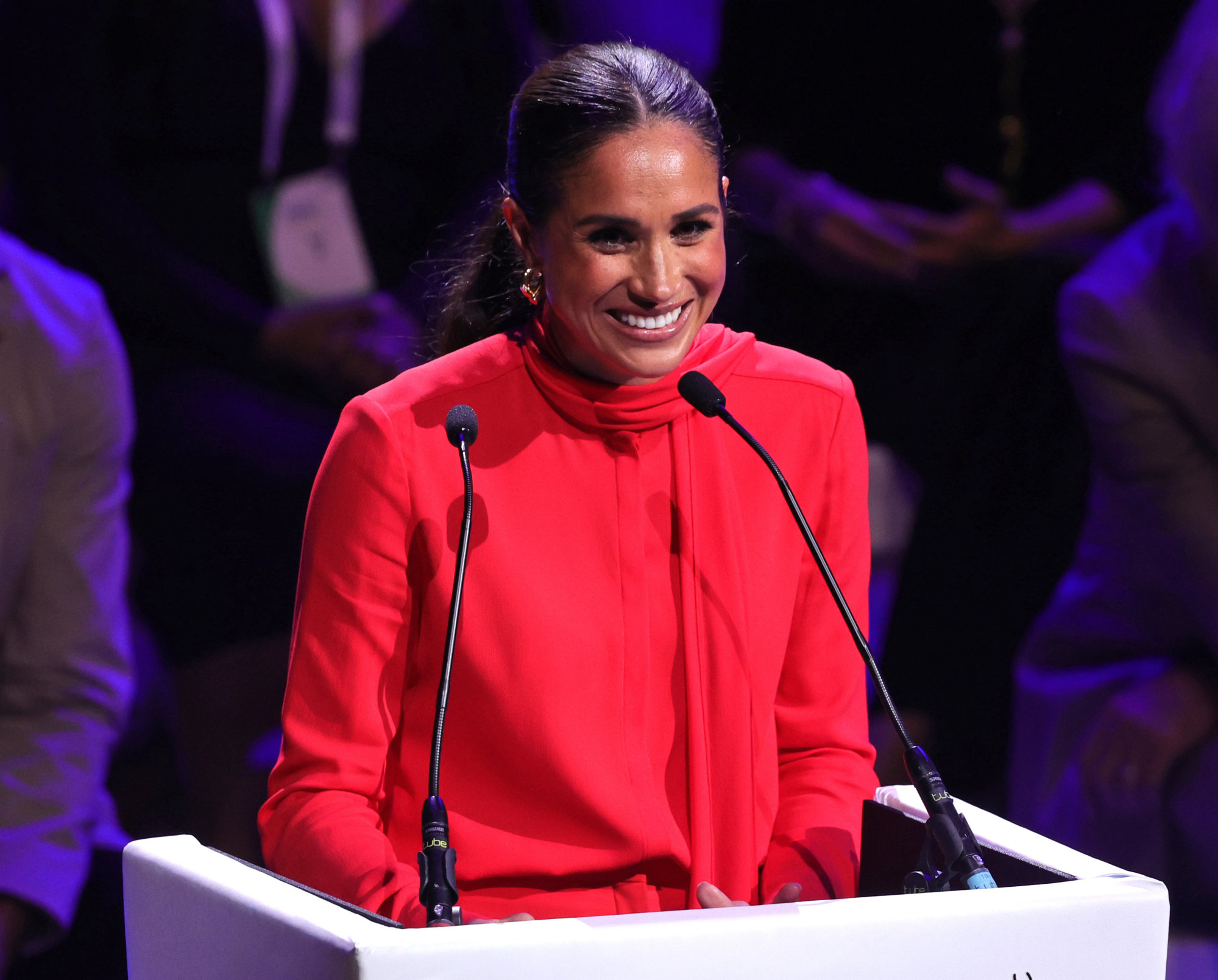 Meghan and Harry dominated headlines after her speech. She said, "It is very nice to be back in the UK" – a bold statement from the duchess in her first speech in Britain since "Megxit". Markle told the crowd of around 2,000 people that they are "the future, but also the present, driving the positive and necessary change needed across the globe".
She spoke about the impact of the youth, again leaning on Harry to cement her thoughts. She said Harry has always advocated for important and necessary impact in the world. She mentioned a young woman from Eritrea who had escaped her country fleeing from bullets, saying the story made her recognise that although these events happen every day, many turn a blind eye. She applauded the woman for persevering against all the odds.
That Valentino outfit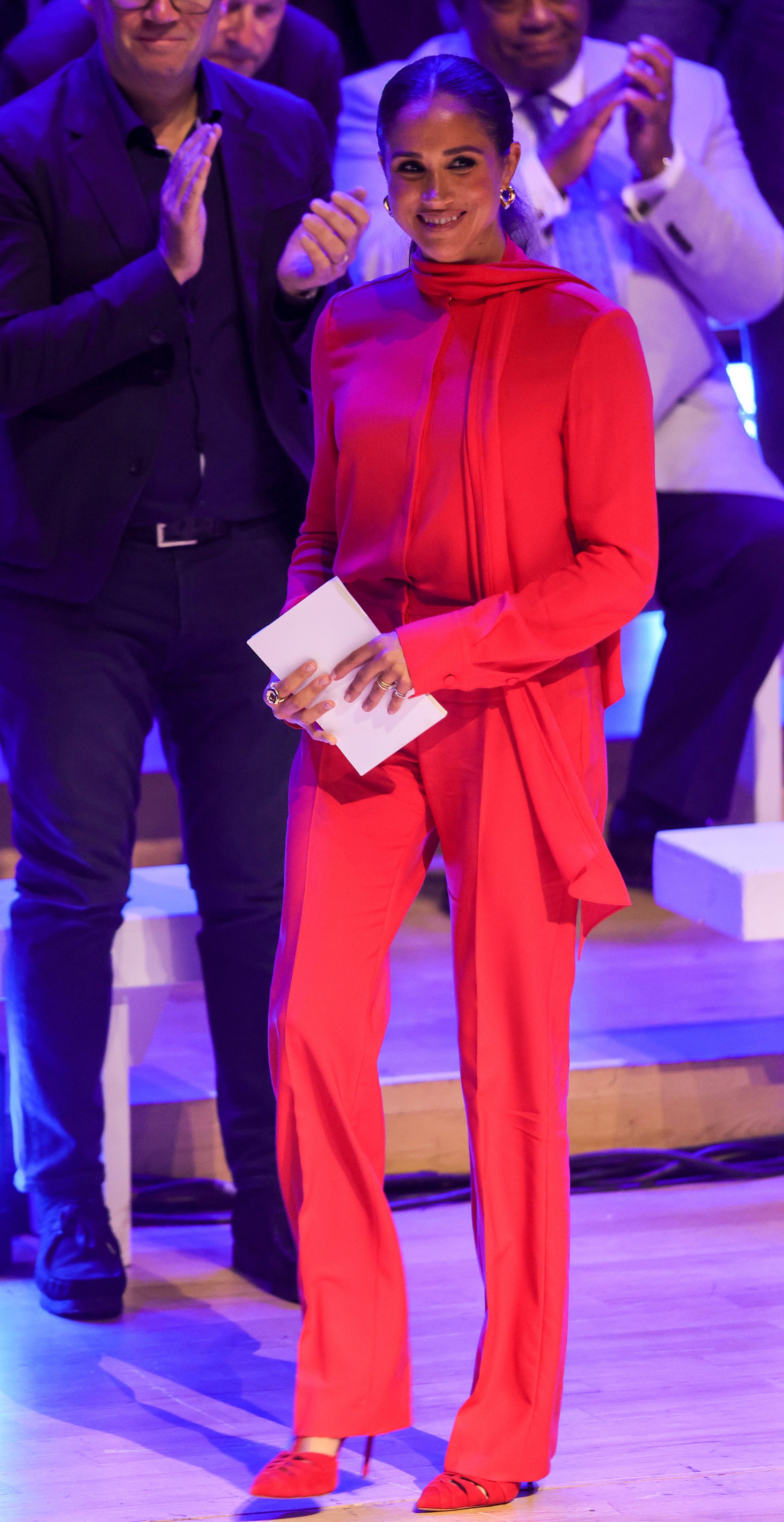 Markle also stole the show with her outfit: a tie-neck silk blouse and silk pants. According to media reports, the dazzling lipstick-red outfit is by Valentino and emulates a timeless and chic look for the duchess on her great public return.
The pants and top are valued at around US$1,400 each. The high-rise style and tailored pleated pants are reportedly made from wool blended and silk fibres.
The travelling commercial
The visit marks their first return to the UK since
Queen Elizabeth's Platinum Jubilee
in June. British media reports that they will not be seeing the queen this time as she is in Scotland, where she will soon appoint the new prime minister, Liz Truss. The couple also plans to visit various charities while there.
Meghan and Harry have certainly made an effort to appear more down-to-earth to the public on this trip. According to
Elle
, they decided to fly commercial from California to the UK. The move came after previous backlash over them using
private jets
for shorter trips.
The couple also took the train both ways between London and Manchester. Images of them on the train platform with every day folks catching their daily ride have gone viral.

On September 5, Markle made her first public speech in the UK since she and Harry stepped down as working royals, at the One Young World Summit in Manchester
Instead of a private jet, the couple flew commercial from California; they'll also be visiting charities and heading to Germany for an Invictus Games countdown