Where to buy Serena Williams' big orange US Open tote: the tennis legend turned heads with the US$2,000 Niccolo bag from Italy-inspired designer Kimberly Pucci – a style she loves as a 'busy mum'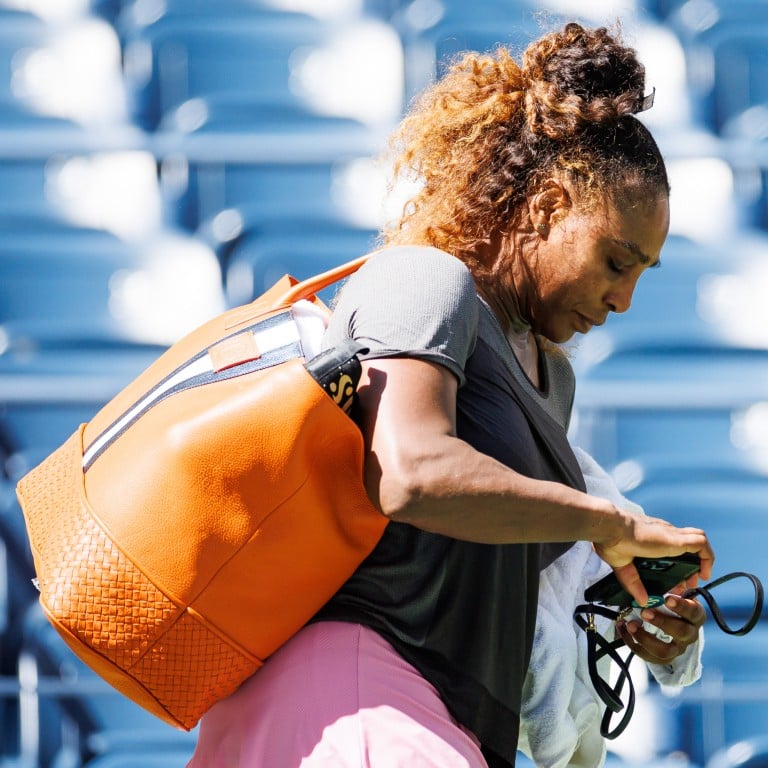 So for those wondering, that giant orange bag with a metallic navy and white racing stripe that Serena Williams touted at what may well be her last US Open, is the Niccolo bag by designer Kimberly Pucci.
According to an interview with the Rhode Island-based designer on Bloomberg Radio, Williams fell in love with the bag at a party in the Hamptons hosted by the 1640 Society, a gathering of the heads of prominent – and often billionaire – families who summer in the beach community.
The 40-year-old tennis pro, who recently announced her retirement from the sport (in all but name) runs a venture capital company, Serena Ventures, which invests in start-ups and wellness companies such as Daily Harvest, Noom, Tonal Systems and MasterClass (Yanka Industries). She was speaking at the exclusive event when Pucci introduced herself as an American luxury goods designer who previously lived and worked in Italy.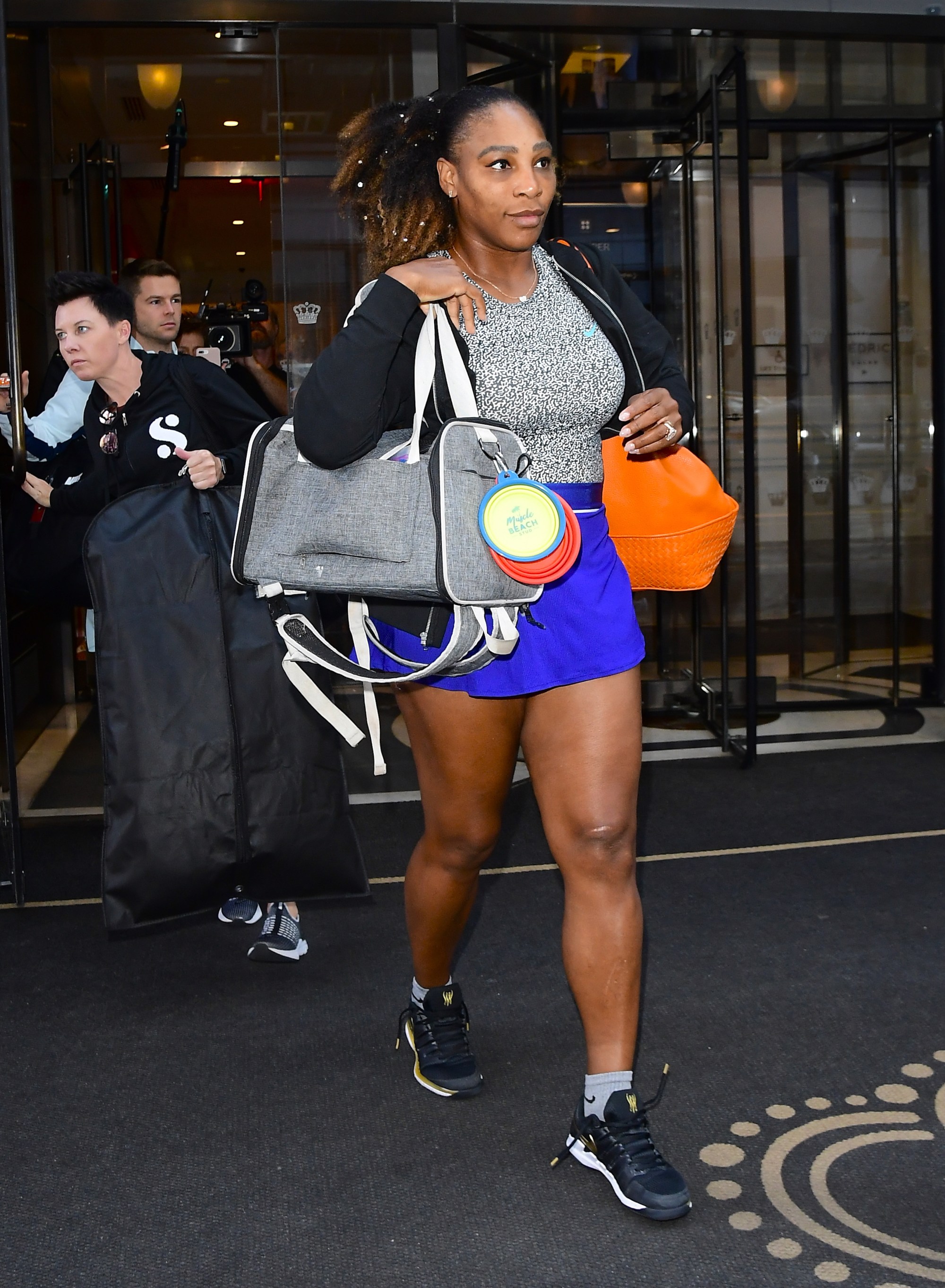 Williams told Pucci that, being a busy mum, she is a fan of oversized bags with no zips that she can quickly take things out of. Pucci quickly gave the tennis legend her sporty bag with its Tuscan flare. It surely didn't hurt that Williams has a special connection with Italy – after all, she met her husband, Reddit co-founder Alexis Ohanian, in Rome in 2015.
Williams decided to wear the distinctive bag onto the court on August 24, during the opening of the US Open practice sessions, and Pucci said that within five minutes she received about 20 text messages from clients and friends who recognised the bag. Ever since, inquiries have been pouring in.
"In the world of fashion and luxury goods, putting your name on a brand is not easy," Pucci said, and it was especially challenging during the pandemic. She considers Williams' adoption of the bag a life-changing event, especially when you consider how rare it is for a heavily-sponsored star athlete like Williams to carry something from a small, bespoke designer.
"I will be forever grateful. It's truly amazing to be a designer and have someone wear my designs," Pucci continued. "But most importantly, as a female entrepreneur and mother, to have Serena Williams wear my bag is more than I could have ever possibly asked for."
Handcrafted in premium pebble leather, the giant holdall with its padded handles retails for US$1,950 on the designer's website.

The tennis GOAT, who just announced her retirement from the sport, met the Rhode Island-based luxury designer at a party in the Hamptons hosted by the exclusive 1640 Society of billionaire families
Williams spoke at the event repping her venture capital firm, Serena Ventures, which has invested in Daily Harvest, Noom, Tonal Systems, MasterClass (Yanka Industries) and other companies