Charles Leclerc's super-rich luxury lifestyle: the F1 driver rides Ferraris, Rolls-Royces and Bugattis, sports Hublot and Richard Mille watches, has a US$2 million yacht … and a US$47,000 piano?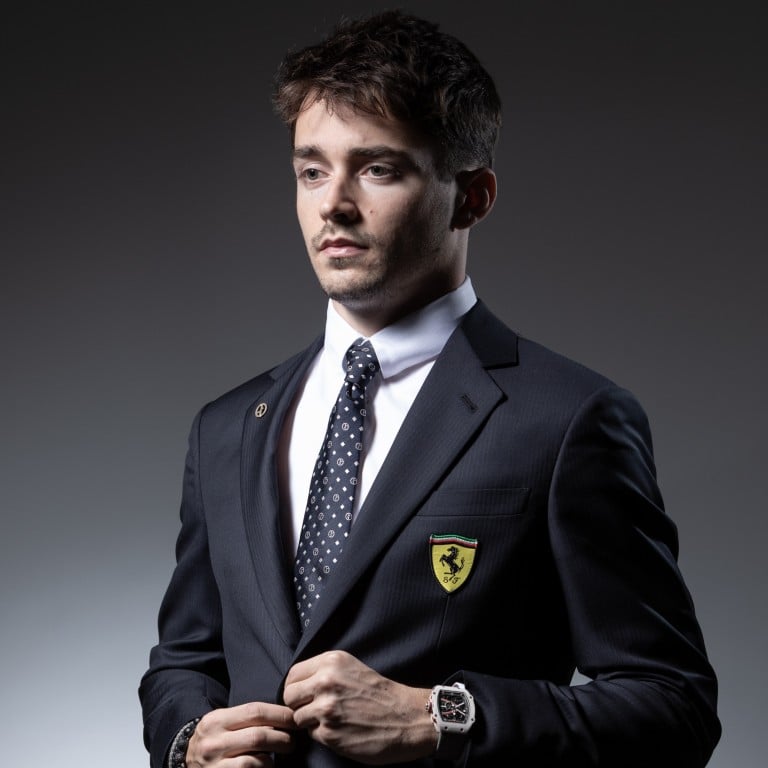 Charles Leclerc's star status (and bank balance) has been steadily on the rise since he began karting at the tender age of eight. By his 19th birthday he had entered the Formula One line-up and his dream came true when he joined the Ferrari F1 team in 2019. Since then, he has won five Grand Prixes and stood atop 19 podiums.
However, the Monegasque has been having a tough time this season ­– after leading the 2022 Drivers Championship for the first five races, he is now practically out of contention and fighting for second place following a string of back luck and questionable strategy calls.
Luckily, the 24 year old has his US$12 million annual salary (before bonuses and lucrative partnerships), as well as his unrivalled car collection and expensive hobbies to distract him while he guns for his next big win.
An expensive yet priceless car collection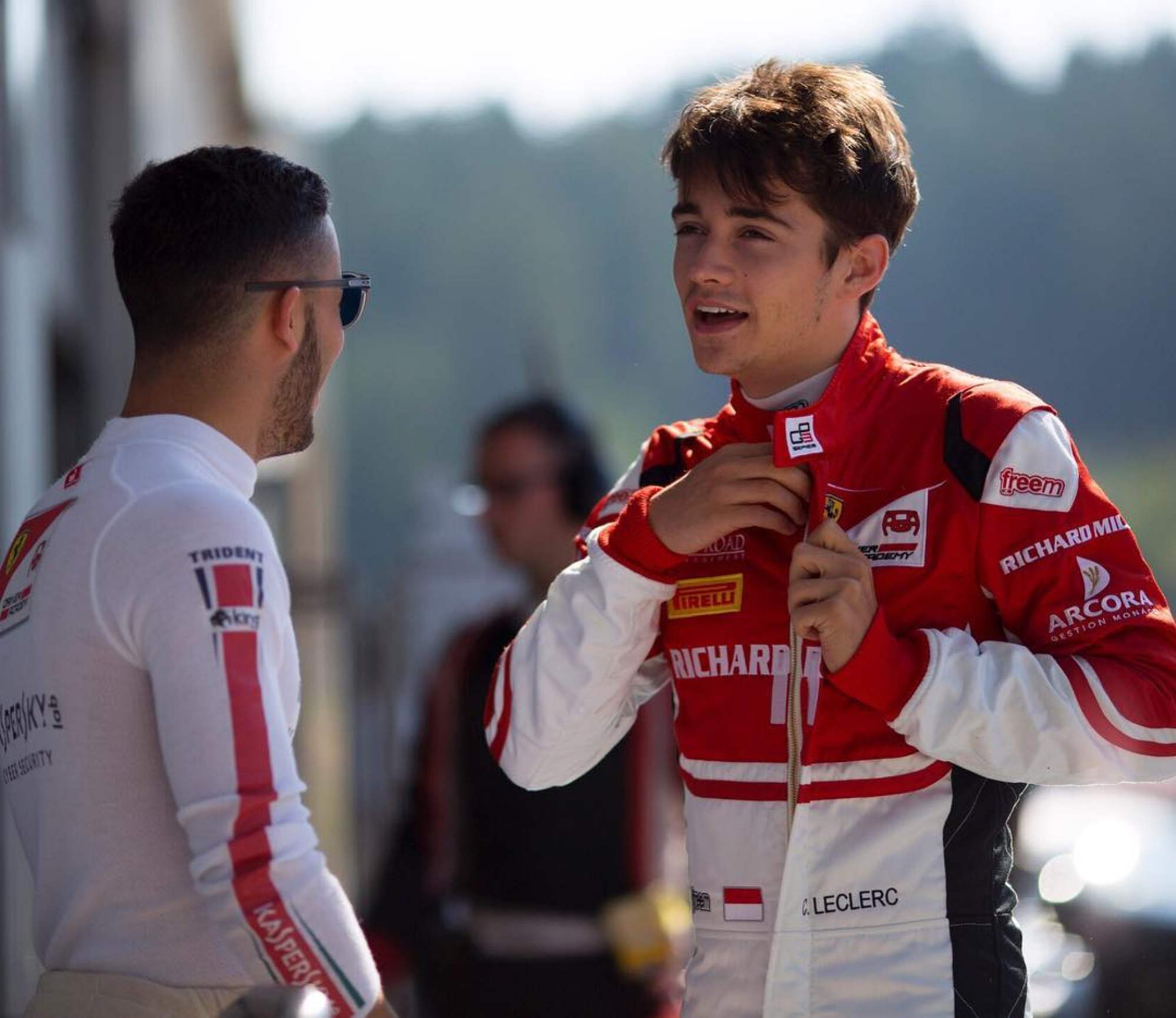 Having been part of the Ferrari family since 2016 when he joined their driver academy, it's no surprise that Leclerc's garage houses more than one Prancing Horse. Together, his blue Ferrari GTC4 Lusso, black 812 Superfast and customised 488 Pista Spider which sports a red and white Monaco flag racing stripe are worth around US$1 million, according to Car and Driver.
Leclerc also has an affinity for British cars, owning a Jaguar XF and Land Rover Discovery, which both start at around US$50,000 each, a McLaren GT worth more than US$200,000 and a Rolls-Royce Wraith worth over US$300,000, according to Car and Driver.
The value of the above is dwarfed by that of his Bugatti Chiron (named after Louis Chiron, a former Monegasque F1 driver), which can reach speeds of almost 500km/h! The standard Chiron costs around US$3.3 million, while the Super Sport model is worth around US$3.9 million.
Yet none of his day-to-day cars holds a candle to his most precious possession: the Ferrari SF90 F1 racing car. Its worth? Priceless. The SF90 is the car in which he won his first and second Grand Prixes: Spa and Monza, back-to-back in 2019.
Yacht your average boat …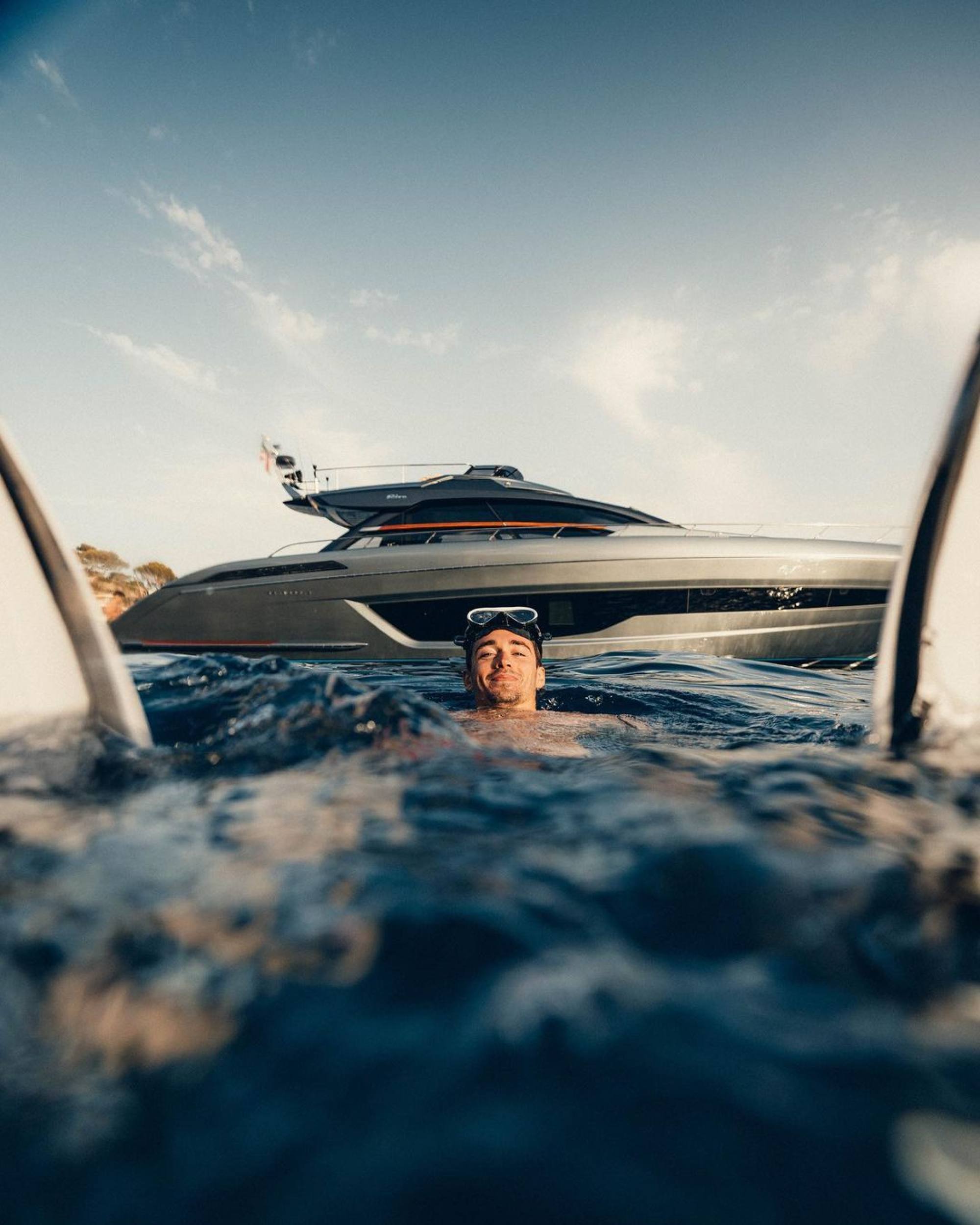 As a native Monegasque, Leclerc loves spending time on the water, particularly on his million-dollar yacht. In 2020, he splashed out on a 48 DolceRiva that he named Monza, after his first GP win, according to numerous reports. The 15-metre-long open-type yacht – worth around US$2 million according to Yacht Bible – comes with open decks and two cabins for four people.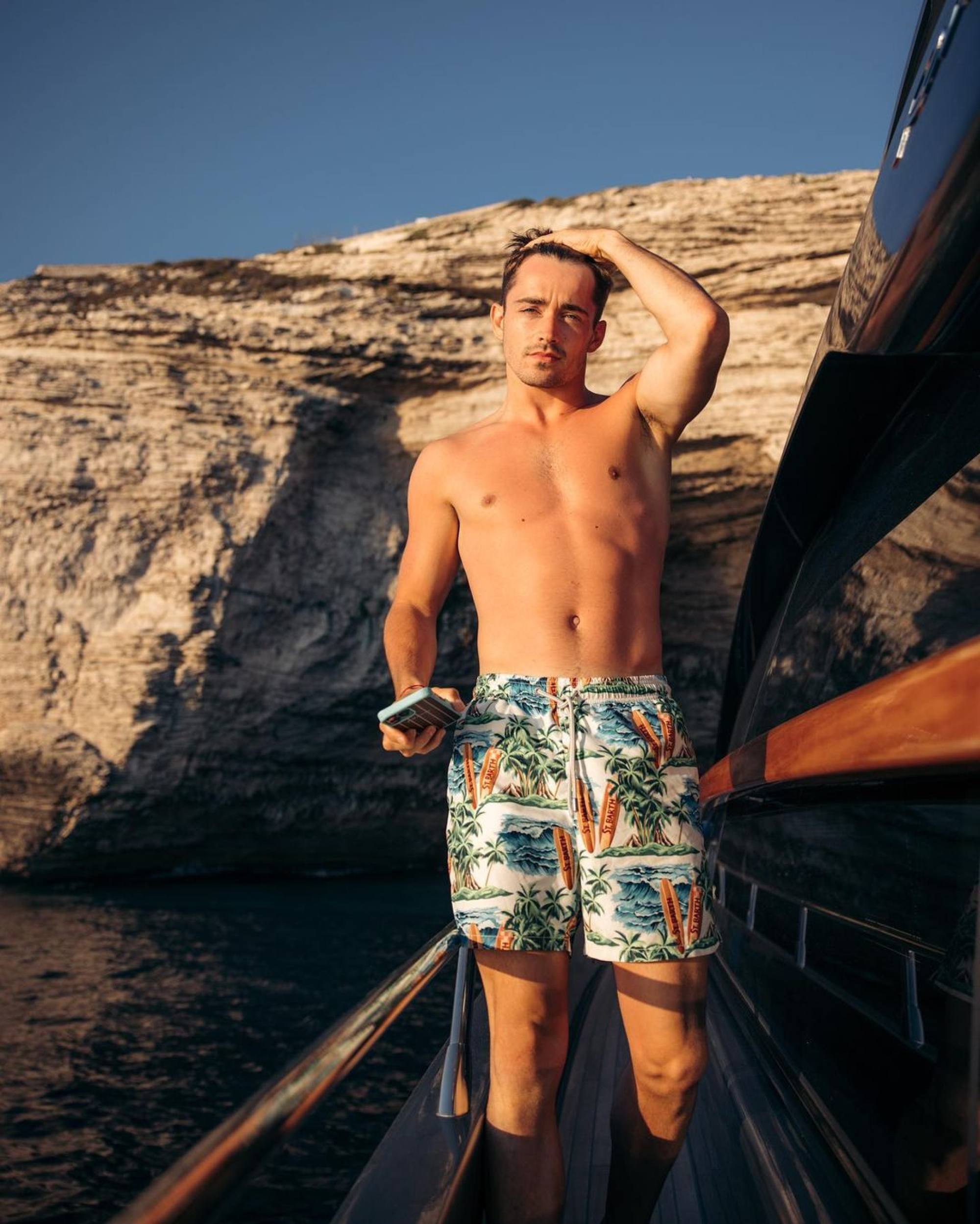 It wasn't long until Monza was replaced with Sedici (Italian for 16, his race number) – a Riva Sportfly 66 Ribelle yacht that was spotted docked in Porto Cervo, Sardinia during the recent summer break, per Auto Evolution.
His latest purchase boasts three cabins, a room for the crew and four bathrooms, and is worth US$3.5 million before upgrades, according to global yacht database itBoat.
A timepiece collection worth millions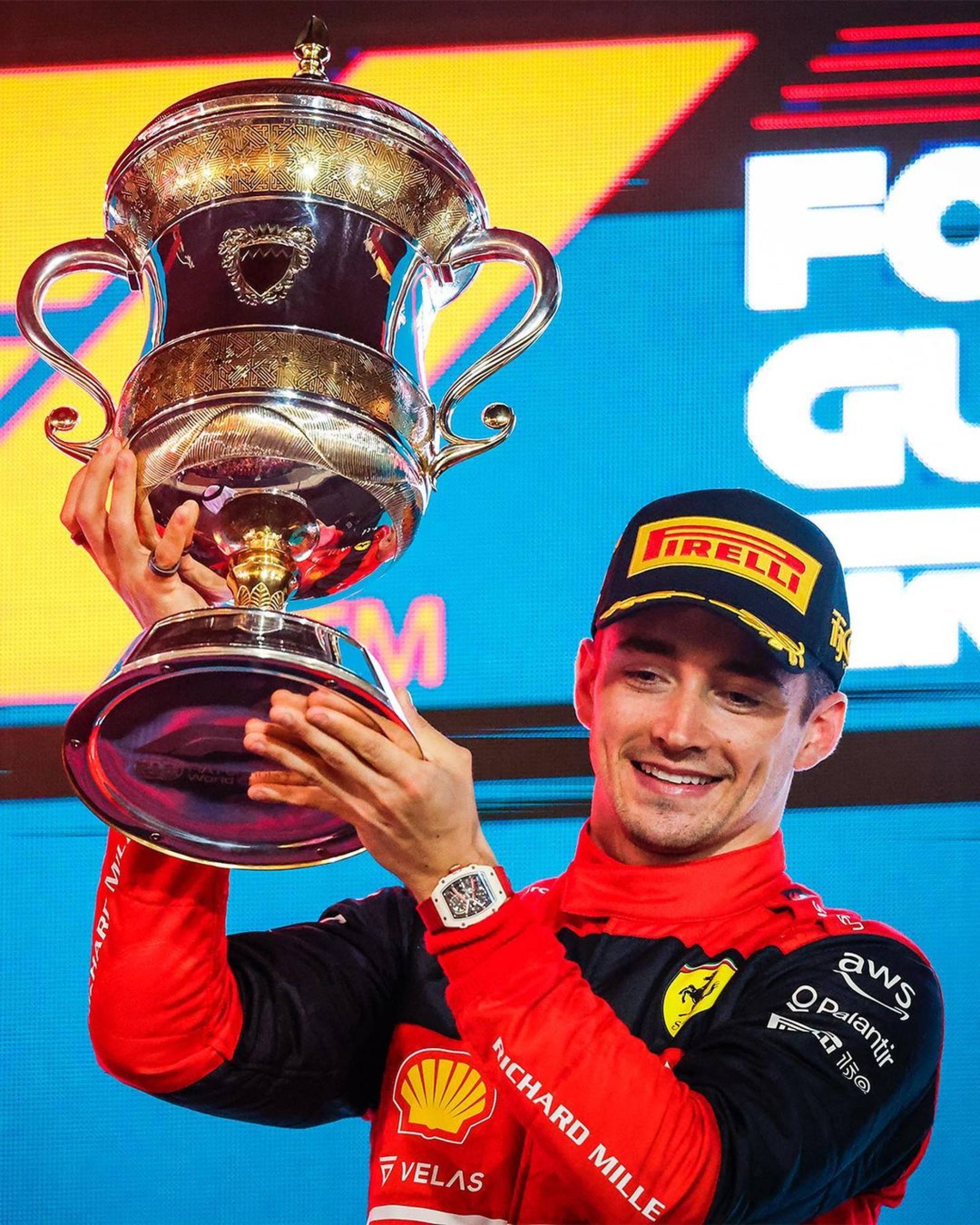 Leclerc is rarely seen without an expensive watch adorning his wrist, and his timepiece collection is something to behold. Before 2021, Hublot was Ferrari's official watch sponsor and Leclerc was spotted wearing a Hublot Meca-10 Black Magic (US$24,000), one of only 20 Hublot Big Bang Ferrari 1000 GP watches (worth US$52,000, according to Inside Hook).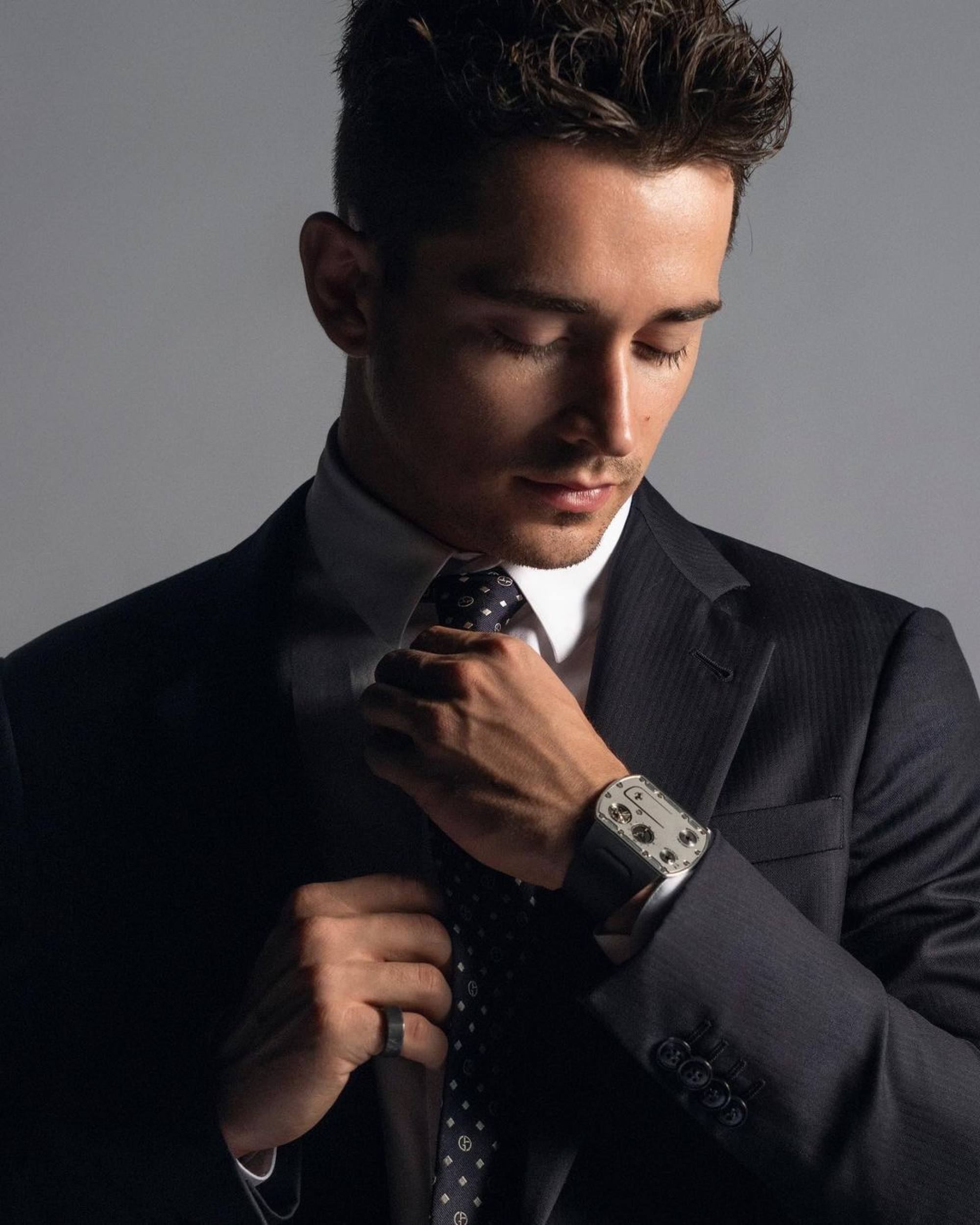 The F1 driver is also a big fan of Swiss watchmaker Richard Mille. He owns a black Richard Mille RM 61-01 Ultimate Edition and an RM 35-01 worth around US$775,000 and US$125,000, respectively, according to Superwatchman.
Recently, Leclerc has been showing off his RM 35-03 Automatic Rafael Nadal worth around US$200,000, according to Swisswatches magazine. He has also been promoting the brand's latest limited edition RM UP-01 Ferrari watch which weighs just 30 grams and costs nearly US$2 million, according to Barron's Penta.
Unfortunately, the value of Leclerc's watch collection took a hit in April when his RM 67-02 "Charles Leclerc" Prototype watch was stolen in Italy. Although it is widely reported to be worth around US$320,000, a similar watch fetched US$2.1 million at the Only Watch charity auction held by Christie's in November 2021.
Virtual racing
Racing is never far from Leclerc's mind as he spends much of his free time on a virtual track. He has a home in Monaco, where it's assumed he keeps his dedicated gaming room that has two sim rigs – a Playseat® Sensation Pro worth US$1,900 for rallying and drifting and a Playseat® Formula Intelligence in Red worth US$2,500 for F1 sim racing.
His set-up also includes a Fanatec Podium Racing Wheel (US$1,700) and a ClubSport Steering Wheel F1 2020 (US$450), as well as a ClubSport Pedals V3 (US$400) and a ClubSport Shifter SQ V1.5 (US$260).
He also has two Samsung ultra-wide monitors (US$1,000 each, according to PCMag), a Logitech Pro X gaming headset (US$130) and an Elgato Stream Deck (US$150).
Expensive hobbies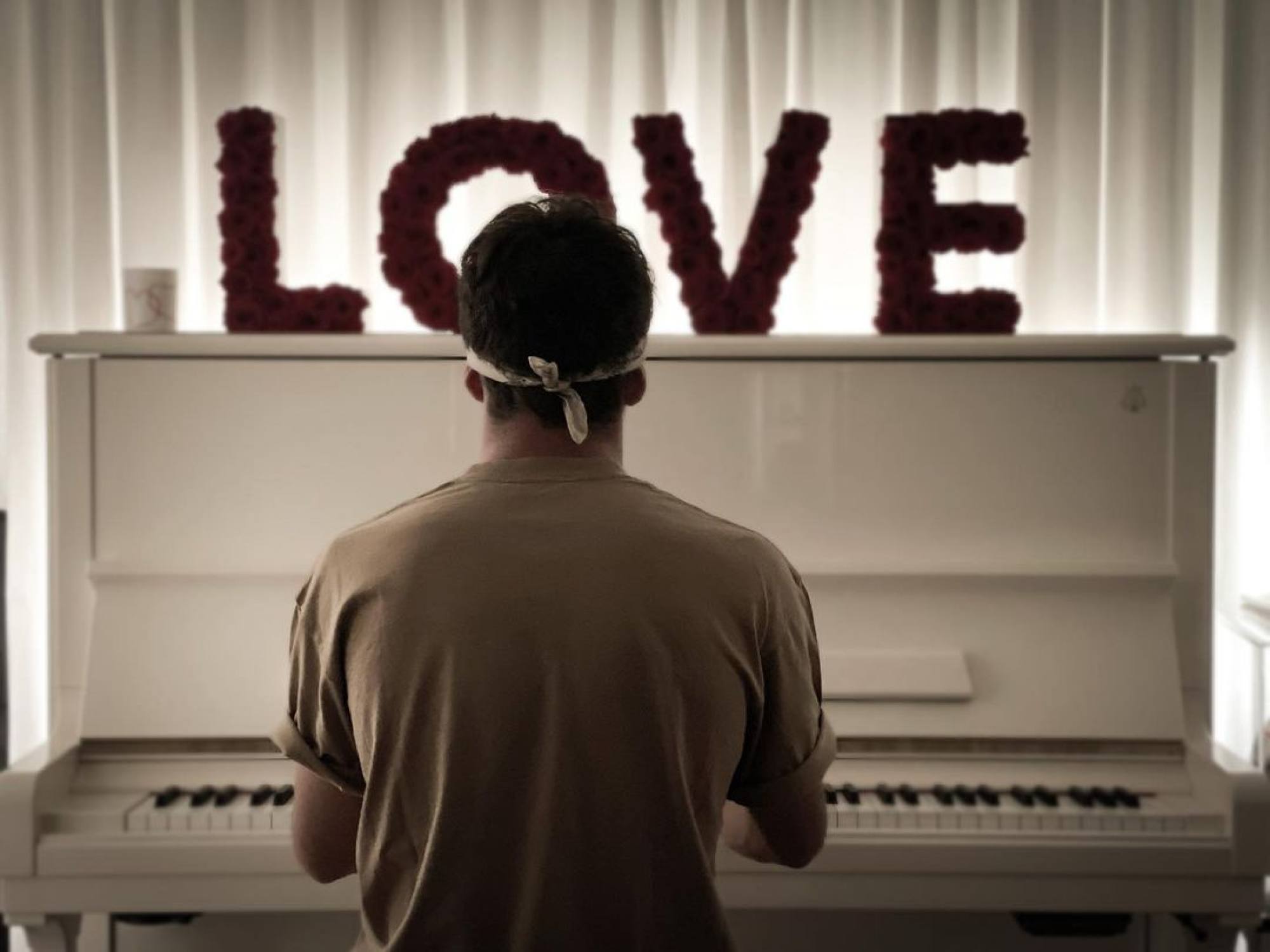 However, even Leclerc admits that he needs to step back from racing occasionally, which is why he told BBC about how he played more piano and guitar during the Covid-19 lockdown. The Ferrari driver owns a white Steinway & Sons upright piano, the prices of which begin at around US$47,000, according to Piano Price Point.
Speaking on the Beyond the Grid podcast, he said that when he has a bigger flat, he might upgrade to a grand piano ­– which can set one back by as much as US$200,000. For him, it will be money well spent because, as he recently told The New York Times: "I play the piano quite a bit to disconnect my mind from racing, and it works well."

Leclerc's garage boasts multiple Ferraris, a Rolls-Royce and a Bugatti worth more than US$3 million, but which car is in Prince Albert of Monaco's museum?
He's splurged on yachts and carries a watch well, wearing the Hublot Meca-10 Black, and Richard Mille's RM 35-03 Automatic Rafael Nadal and RM UP-01 Ferrari timepieces