Where is Lori Vallow Daybell from Sins of Our Mother now? Netflix's 'Doomsday Mum' was accused with Chad Daybell for the deaths of her 2 children … but they still plead not guilty
The three-part docuseries tells the story of "Doomsday Mum" Lori Vallow Daybell who was accused and charged for the deaths of her two children. She was also charged for conspiracy to commit murder in connection with the death of her ex-husband, Charles Vallow. The case made headlines back in 2019 when Lori refused to work with the police to find her missing children for months, according to Today.
While the show details the gruesome murder, it also highlights flaws in the US legal system and family dysfunction. Twitter users also shared their views on Lori's white privileges.
So, what do we know about Lori Vallow Daybell, her eldest son and her upcoming trial?
Who are Lori Vallow Daybell and Chad Daybell?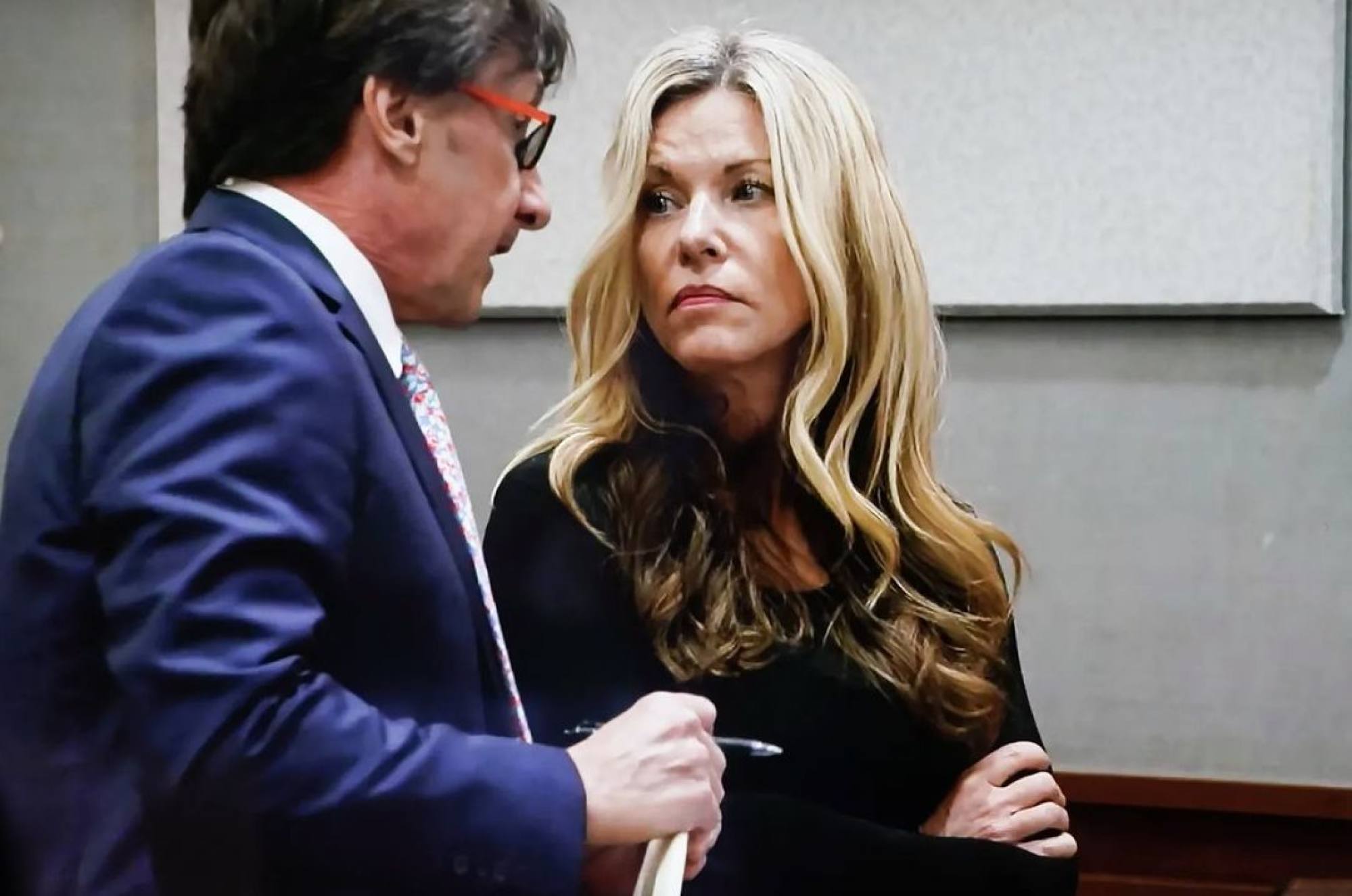 As seen in the documentary, before tragedy struck, Lori Vallow Daybell seemed like a normal mum to her three children: Colby, Tylee and adopted son Joshua Jaxon "J.J." Vallow – the latter of whom she shared with fourth husband Charles Vallow.
Lori was born in California in 1973, per Cosmopolitan, and raised in the LDS (Latter-Day Saints) church. She had taken interest in Mormonism from an early age, according to Women's Health.
She met cult leader Chad Daybell – an apocalypse evangelist – in 2018 at the "Preparing the People" event. Chad became the alleged catalyst to the unspeakable act the two committed later.
However, Lori was apparently fascinated with death and the afterlife even before meeting Chad, per NBC News. Her nephew Zac Cox said on The Followers: Madness of Two podcast, "Lori was, before she had even met Chad Daybell, she was listening to podcasts by Julie Roe," a self-proclaimed clairvoyant who suggests she's had visions about the end times.
Lori's brother Adam and nephew Zac both said that the union between her and Chad was the "perfect storm". "I don't think there was one kind of leading the other," added Cox in the podcast interview. But Chad apparently led Lori further down the rabbit hole with his self-made scriptures. According to Esquire UK, Chad believed that humans could be graded from light to dark, with the dark representing individuals possessed by the devil and the light being followers of Jesus Christ.
When the two met they were still, however, married to their respective spouses Tammy Daybell and Charles Vallow, who later died.
Charles had filed for divorce in 2019 and told the police that he was concerned for his and his children's safety, per court documents. That same year, he was shot by Lori's brother Alex Cox, who claimed it was self defense.
Meanwhile, Chad's wife Tammy died under suspicious circumstances with Chad claiming it was from "natural causes", after claiming there was a masked intruder who tried to shoot her 10 days before, per Esquire UK. Her body was later exhumed for autopsy but the reports were never made public.
In November 2019, two weeks after Tammy's passing, Chad and Lori fled and got married in Hawaii, but were later arrested by the police and brought back to Arizona after they didn't cooperate to produce evidence of her missing children, per multiple reports.
The tragedy of Lori Vallow Daybell's two children – but where is Colby Ryan today?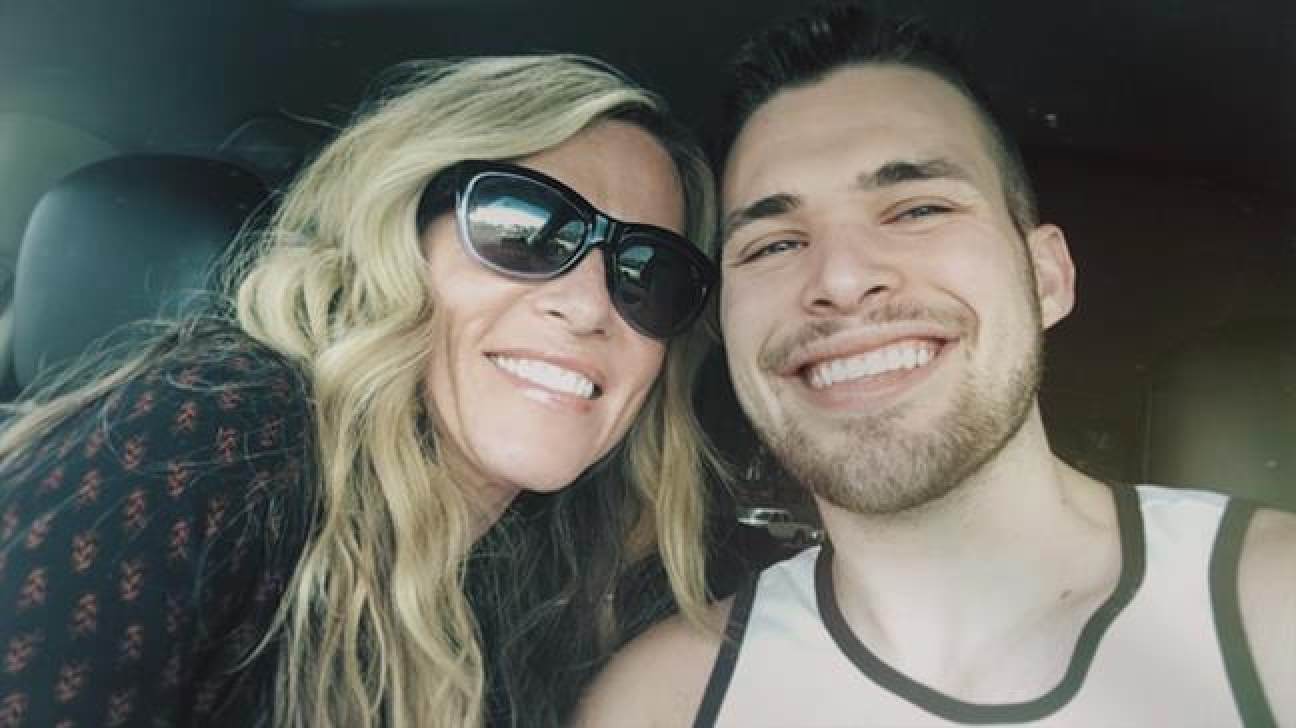 In September 2019, Lori relocated to Rexburg, Idaho, to be closer to Chad and took her two kids Tylee and JJ along with her, per CBS News. Soon after, the two children mysteriously disappeared and were never seen again.
As seen in the docu, Lori believed that her two kids were possessed and she referred to Tylee as a "zombie". According to The Daily Beast, the couple was on a mission to kill any and all of these "zombies" that threatened their "duty".
In June 2020, almost a year after the children's disappearance, the Rexburg police finally searched Chad's home and found human remains in their pet cemetery which was later revealed to be of J.J. and Tylee, per CBS News.
But what happened to Chad's eldest son Colby Ryan? In April, the 26 year old wrote a book about his life experience titled The God Over Odds published in April and he even has his own family YouTube channel.
There's a new twist to the story though. Ryan was recently arrested in September, as reported by KKTV news station, for two counts of sex crimes. He was accused of raping a woman in her home, but the charges were later dropped. The woman was revealed to be his estranged wife, per Bustle.
Police delay, white privilege and family dysfunction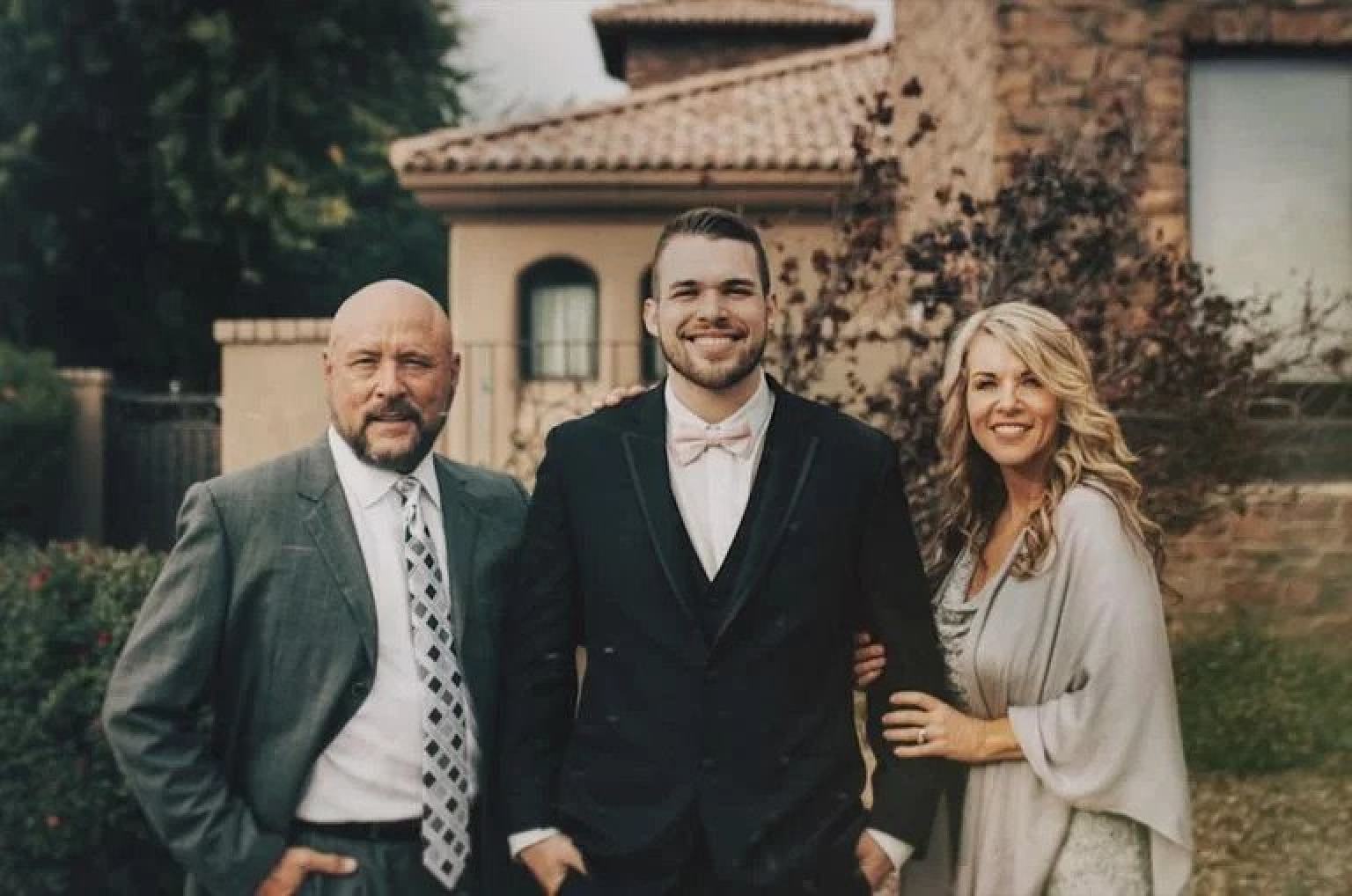 After seeing the documentary, viewers also took their frustrations to Twitter and criticised the case for its slow police investigation, Lori's white privileges and her family dysfunction.
One user wrote, "Netflix #SinsOfOurMother demonstrates American white privilege perfectly. White women demonstrate so many red flags that are ignored and brushed aside. 7 days to bring kids? Black people have been shot and killed for less!"
Others pointed out the law department's slow investigation. "This woman's kids had been missing for months and they just politely gave her a deadline to 'produce' them. Make it make sense!"
Many also stated that Charles and the two kids' gruesome death could have been avoided if only the police and Lori's family believed him in the first place.
Where is Lori Vallow Daybell now?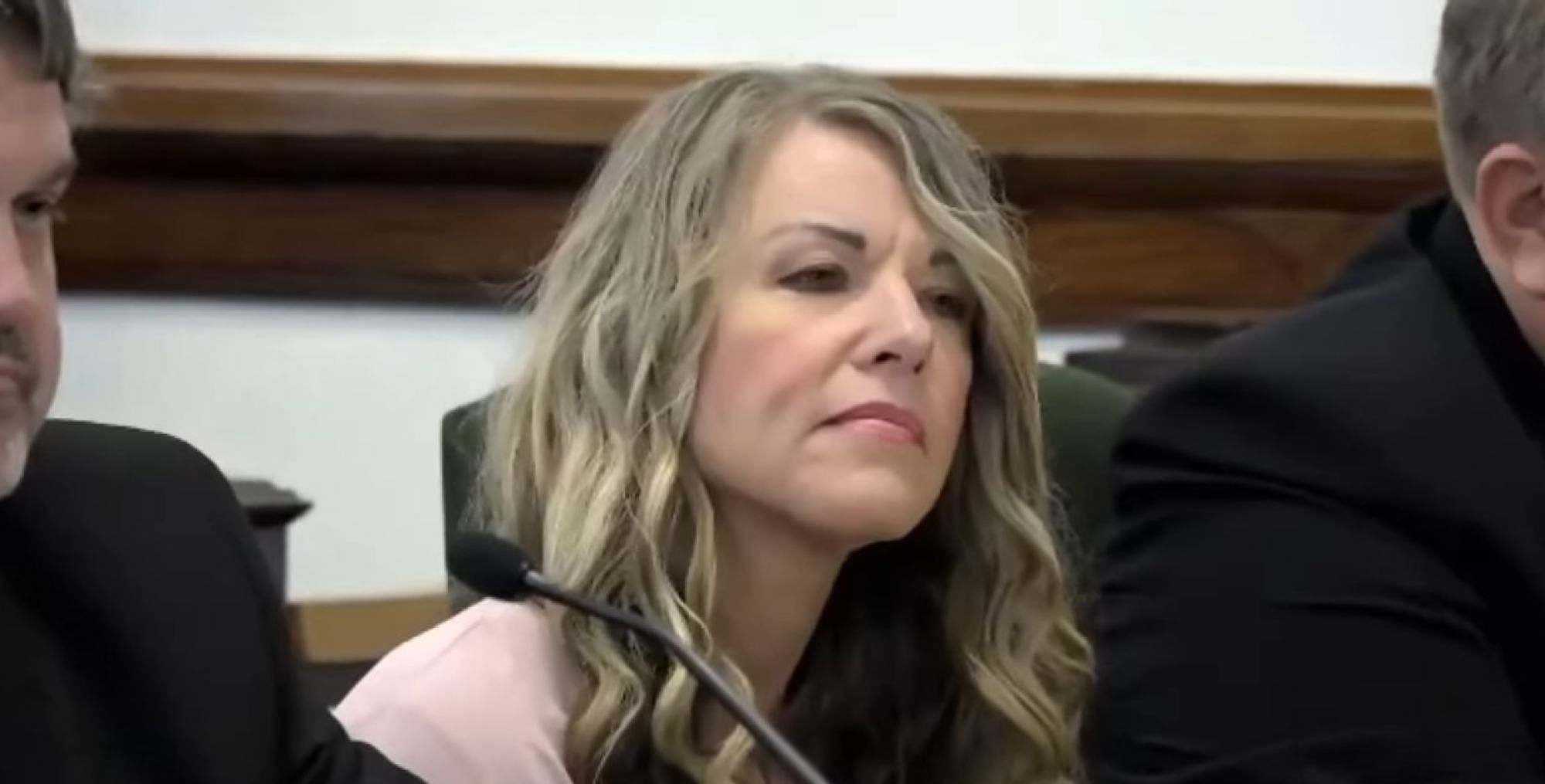 Lori, 49, and Chad, 54, were charged with first-degree murders of 16-year-old Tylee and seven-year-old J.J. in April 2021, reported Today. They were also indicted with additional charges of conspiracy to commit first-degree murder of Charles in June 2021.
As reported by Idaho News in 2021, the Arizona police released court documents about the incident and stated:
"Evidence shows that Charles' death was a planned event and necessary to prevent Charles and others from confronting Lori about her extreme religious beliefs when he came to town on 07/11/2019. The death of Charles Vallow was also necessary in order for Chad Daybell and Lori Vallow to marry and fulfil their religious prophecy."
Chad was also charged with two felony counts of conspiracy to commit alteration or concealment of evidence related to Tylee and J.J.'s case. The two also faced theft and insurance-related charges, reported Today.
After her arrest, Lori was held in jail but declared mentally unfit in 2021 – she was fit to stand trial in April this year.
Lori and Chad pleaded not guilty to all charges and currently their trial is scheduled to begin in January 2023, per Digital Spy.
Prosecutors are seeking the death penalty for both, according to the same source.

Netflix released the shocking true crime case of Lori Vallow Daybell and Chad Daybell – the couple were accused and charged for the deaths of her two children
The two allegedly believed the kids were 'zombies' and were prepared to kill anyone who got in their way … their ex-spouses also died before their wedding