10 most expensive superyachts in the world, ranked: Chelsea F.C. players partied on a Hong Kong billionaire's US$300 million vessel, while one boat may even have meteor material and a T-Rex bone …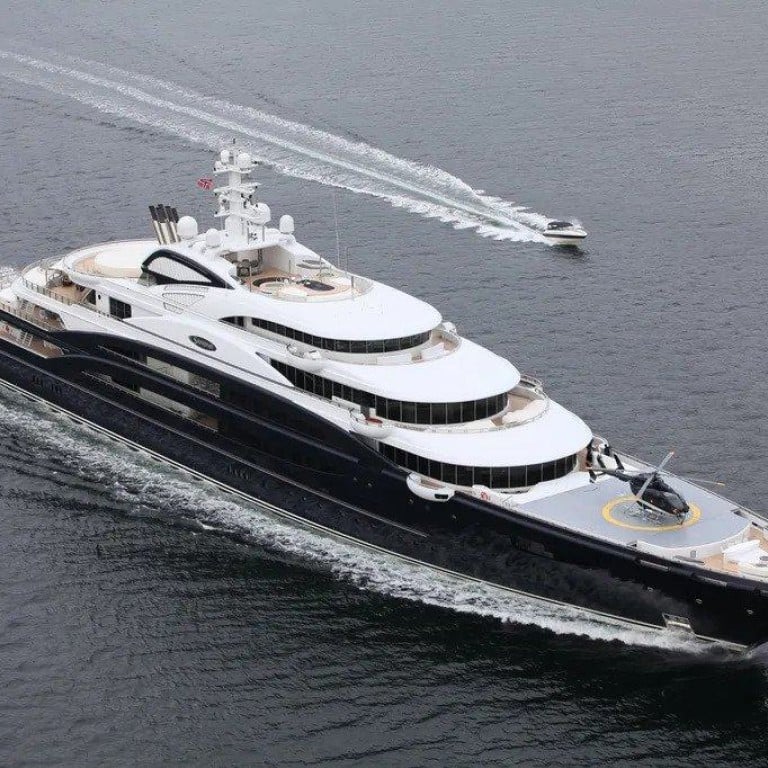 Besides
private jets
, is there a greater show of extreme wealth than superyachts? Most luxury vessels' costs can start from as much as half-a-million dollars – which actually pales in comparison to the world's most expensive superyachts, per Galati Yacht Sales.
So just how expensive are they? Here are the 10 most valuable vessels currently cruising the world's waters.
10. Pelorus – US$300 million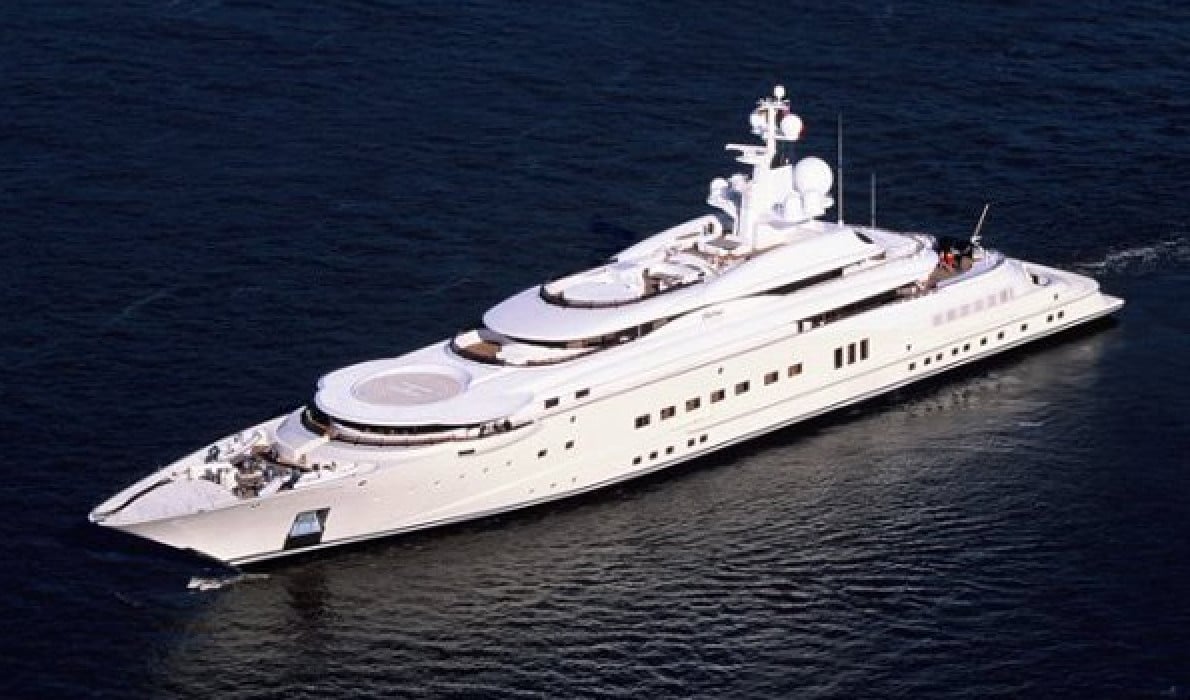 Though its price tag's a hefty US$300 million, per Money Inc, Pelorus ranks as only the 10th most expensive yacht in 2022. Once owned by notorious
Russian oligarch Roman Abramovich
, the superyacht's current owner is Hong Kong-based real estate billionaire Samuel Tak Lee, per Yacht Harbour.
Abramovich had Pelorus kitted out with personal customisations, including a second helipad and additional technical modifications, per Rank Red.
The superyacht's former owner is also known to have let Frank Lampard and John Terry enjoy Pelorus as a reward for being Chelsea's star footballers, per The Dubrovnik Times.
9. Al Said – US$300 million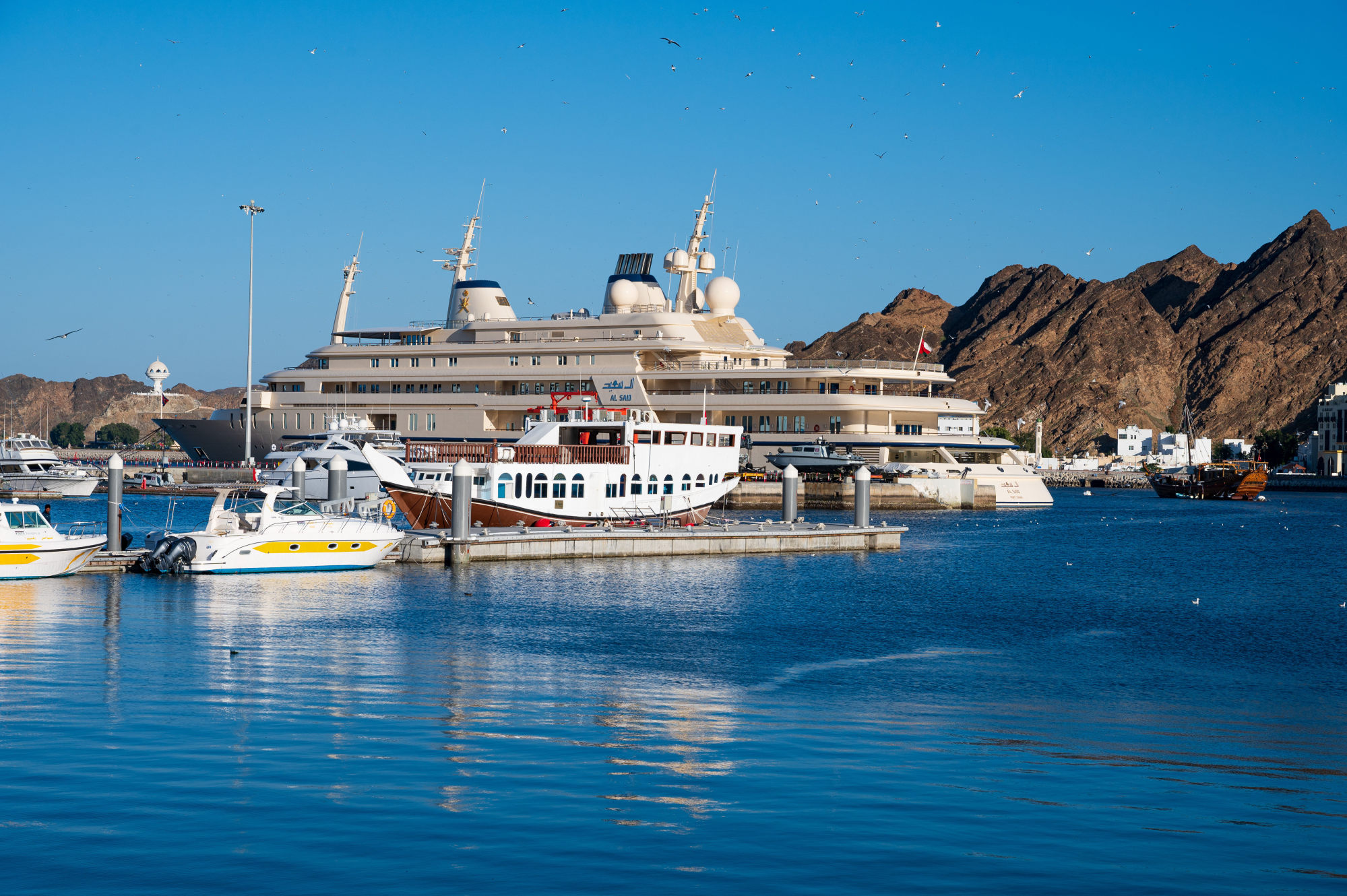 Owned by the Sultan of Oman and at over 159 metres (508 feet), the costly yacht is also the world's seventh longest, according to Boat International. According to Super Yacht Times, Al Said is said to be able to host up to 70 guests and a crew of over 150.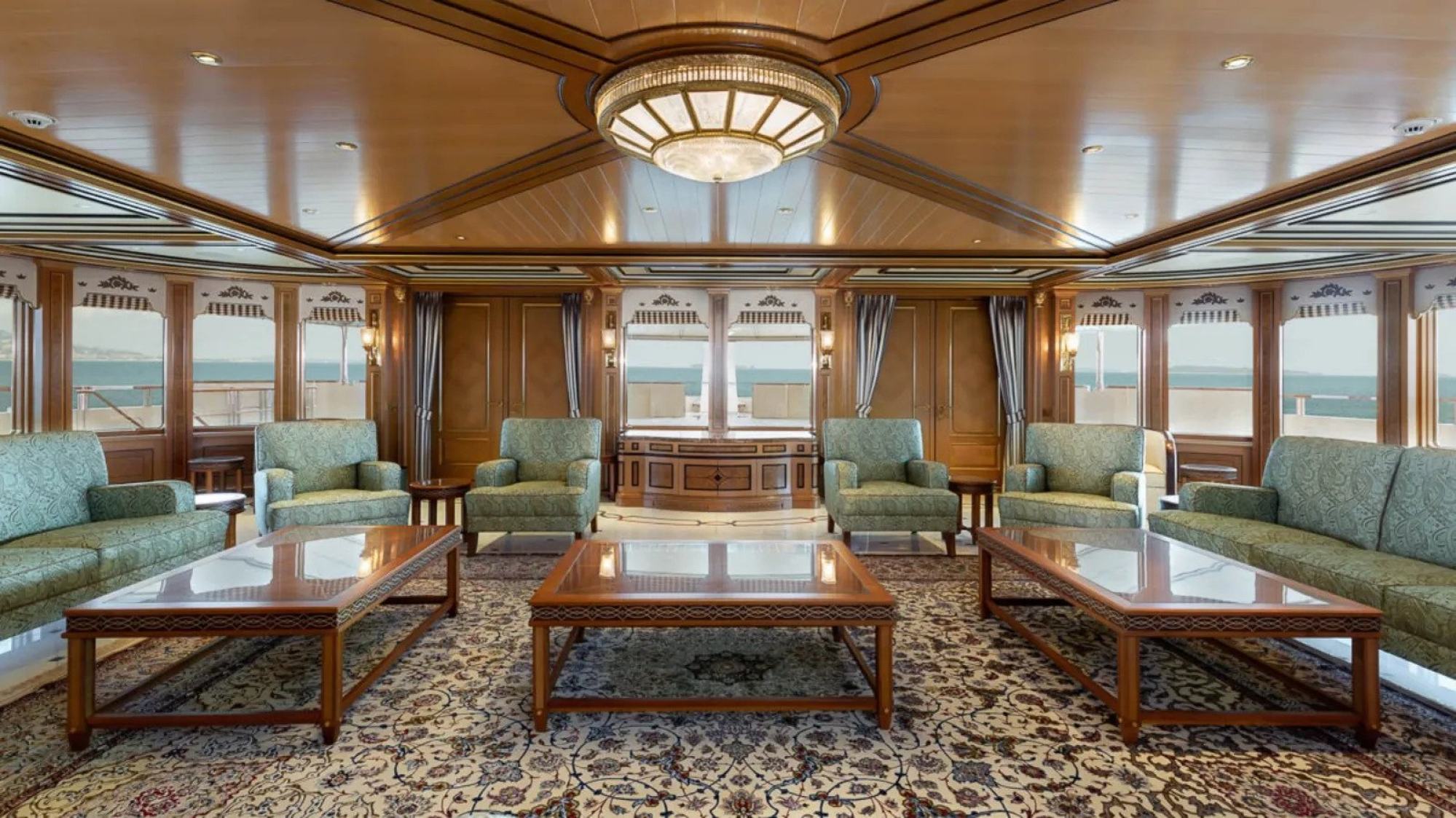 The royal yacht has been noted for being able to host a 50-piece orchestra.
8. Radiant – US$320 million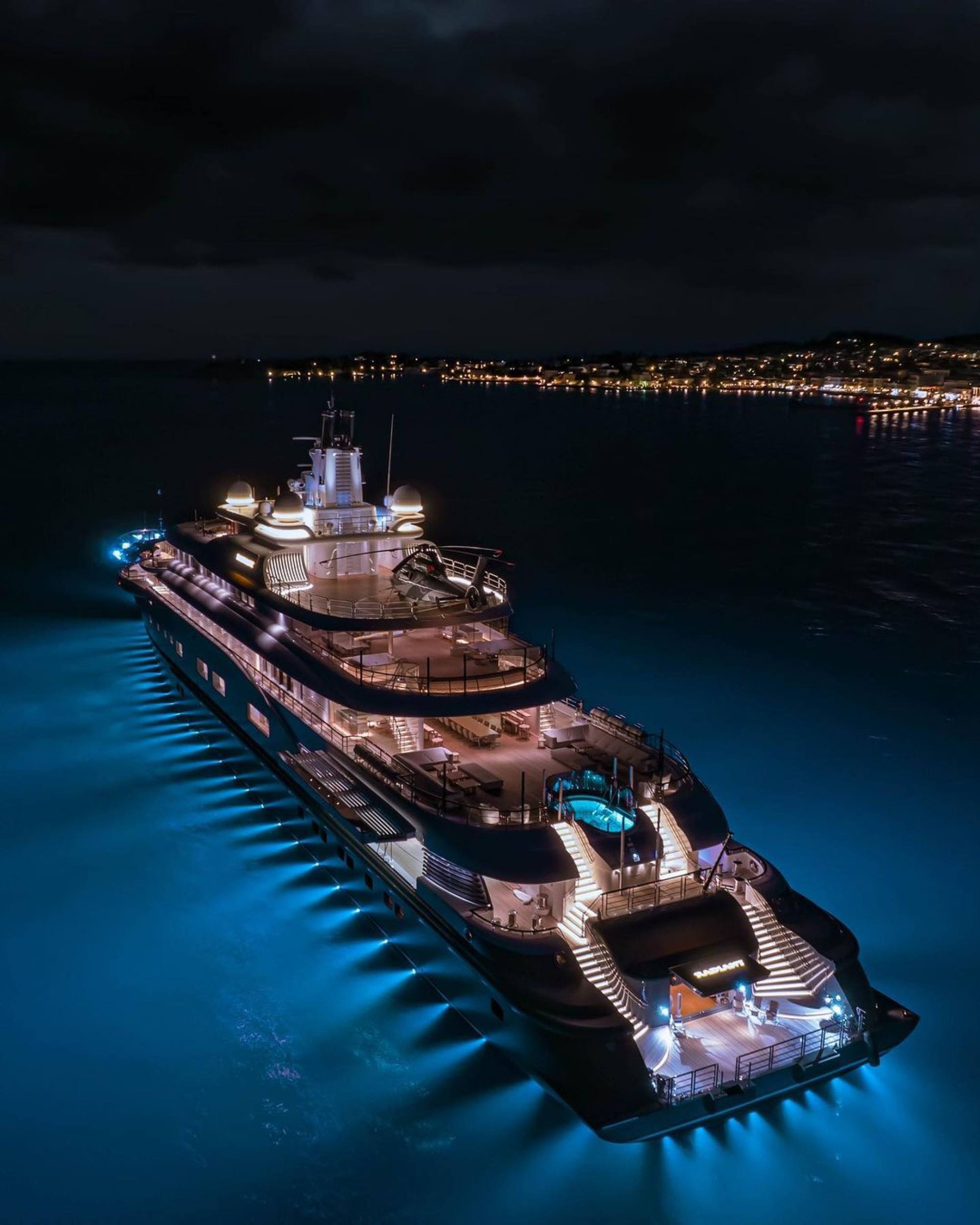 Constructed by German shipbuilders Lürssen at a cost of US$320 million, Radiant is the megayacht owned by Emirati automotive and retail billionaire Abdulla Al Futtaim, per Money Inc.
Radiant can accommodate between 16 to 20 overnight guests and 44 staff, and at 5,027 tonnes, she's the 32nd largest yacht on the ocean. Impressive amenities include teak wooden decks, several swimming pools, a massage parlour, gym, cinema … and defensive water cannons that can ward off potential unwelcome guests.
7. A or Motor Yacht A – US$323 million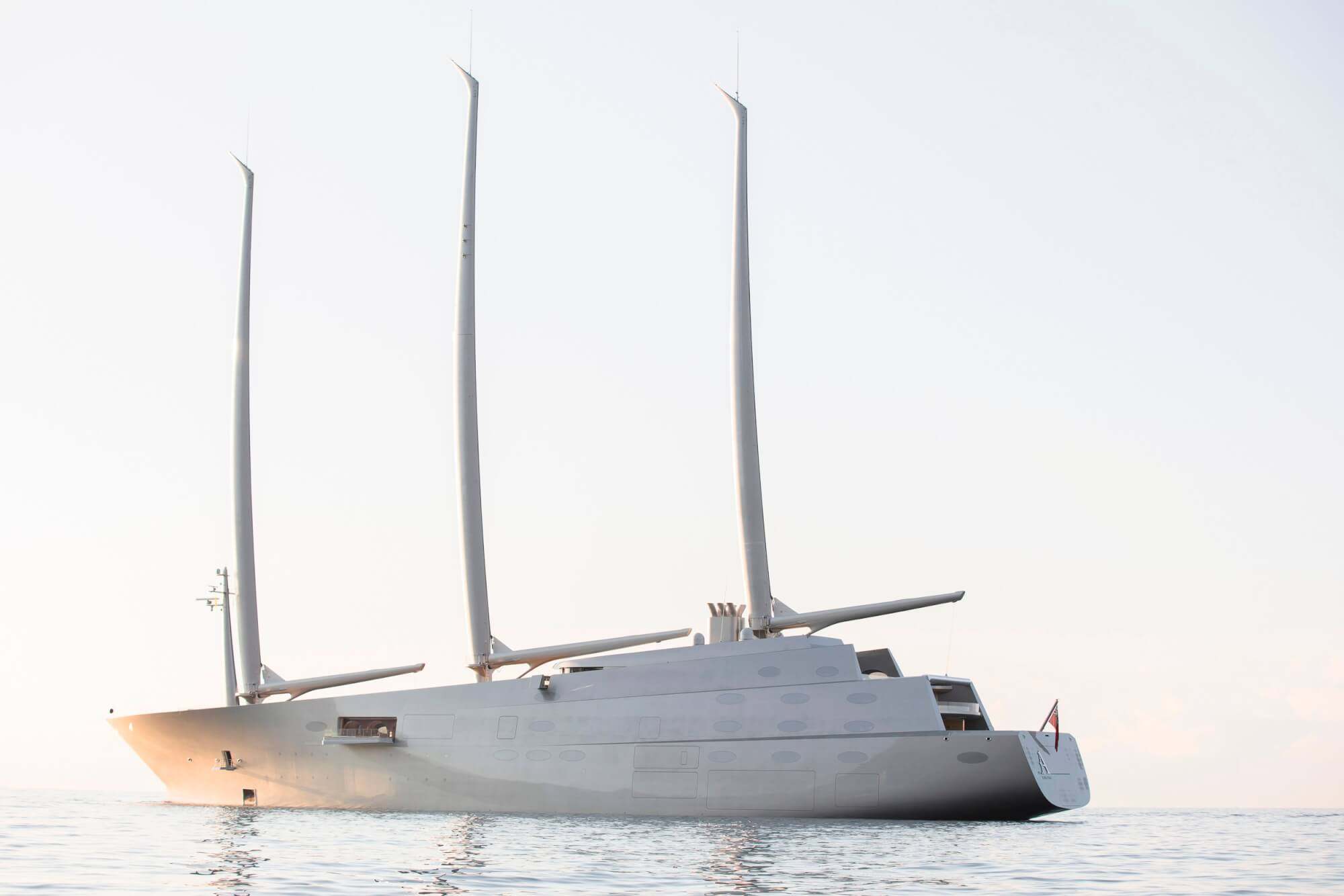 The sleek 119-metre (390-foot) Philippe Starck-designed boat is owned by Russian billionaire entrepreneur Andrey Melnichenko, who reportedly keeps security on the vessel extremely tight. According to Hawaii News Now, the yacht is equipped with bombproof glass, surveillance cameras, biometric entry and even an emergency escape pod.
Beyond security measures, Motor Yacht A features vast opulent interiors, including a glass-bottomed pool, below-deck disco and six guest cabins.
6. Serene – US$330 million
Built in 2011 by Italian boat builders Fincantieri, Serene was originally owned by Russian vodka tycoon Yuri Scheffler. It was later bought by Saudi Prince Mohammed bin Salman, as per Yacht Harbour.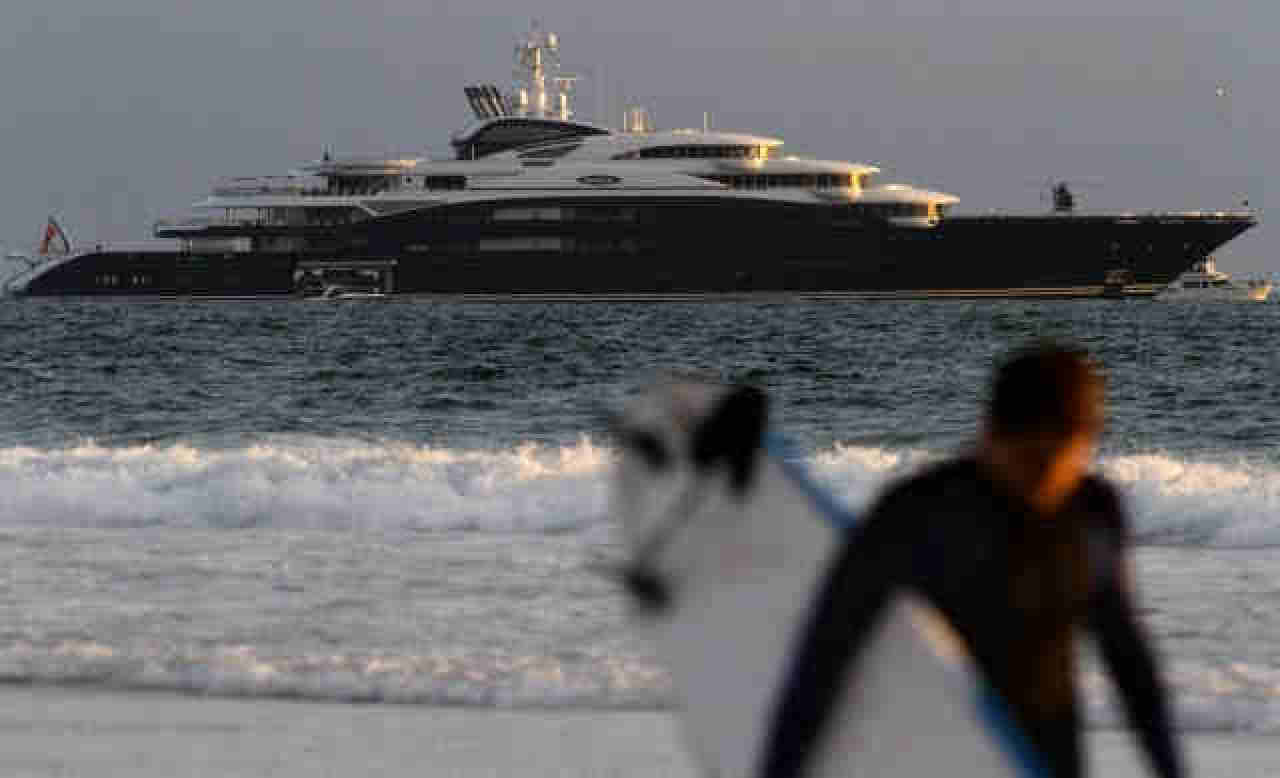 Accommodating 24 guests and 52 staff, the 134-metre (439-feet) vessel has been rented by Bill Gates for a reported US$5 million per week, as per Destinations of the World News. Just some of Serene's enviable assets include multiple pools, two helipads and a submarine. Serene even boasts a Leonardo da Vinci artwork.
5. Dubai – US$350 million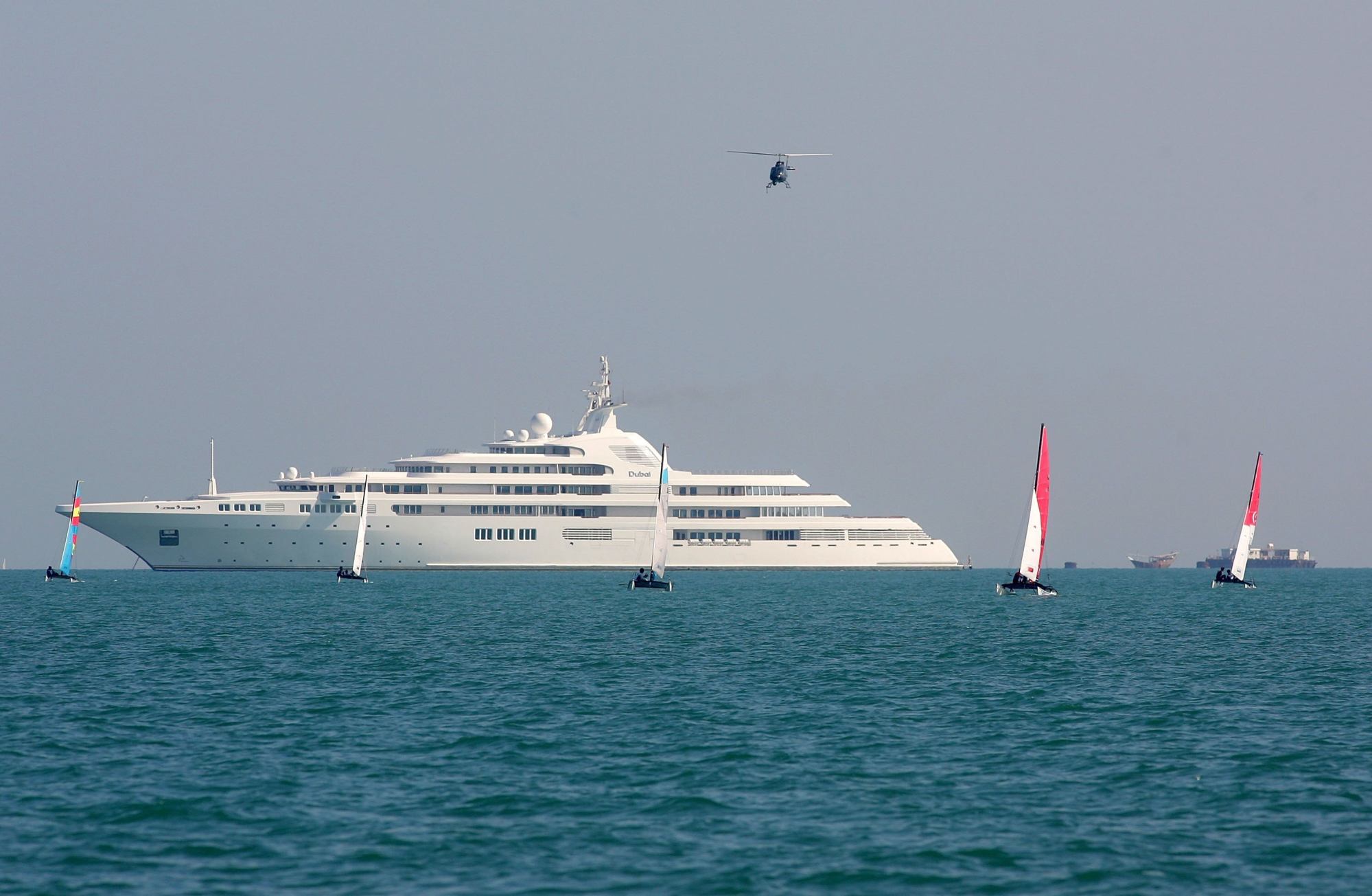 Though it was originally commissioned for Brunei's Prince Jefri Bolkiah, the superyacht Dubai is now one of at least two yachts owned by UAE Prime Minister Sheikh Mohammed bin Rashid Al Maktoum, as per SuperYacht Times and Superyachts.com.
Aside from Dubai's abundance of exterior luxuries, like expansive sunbathing areas, jacuzzis and swimming pools, the sheikh's floating palace also includes extravagant interior design by Platinum Yachts, according to SuperYacht Times.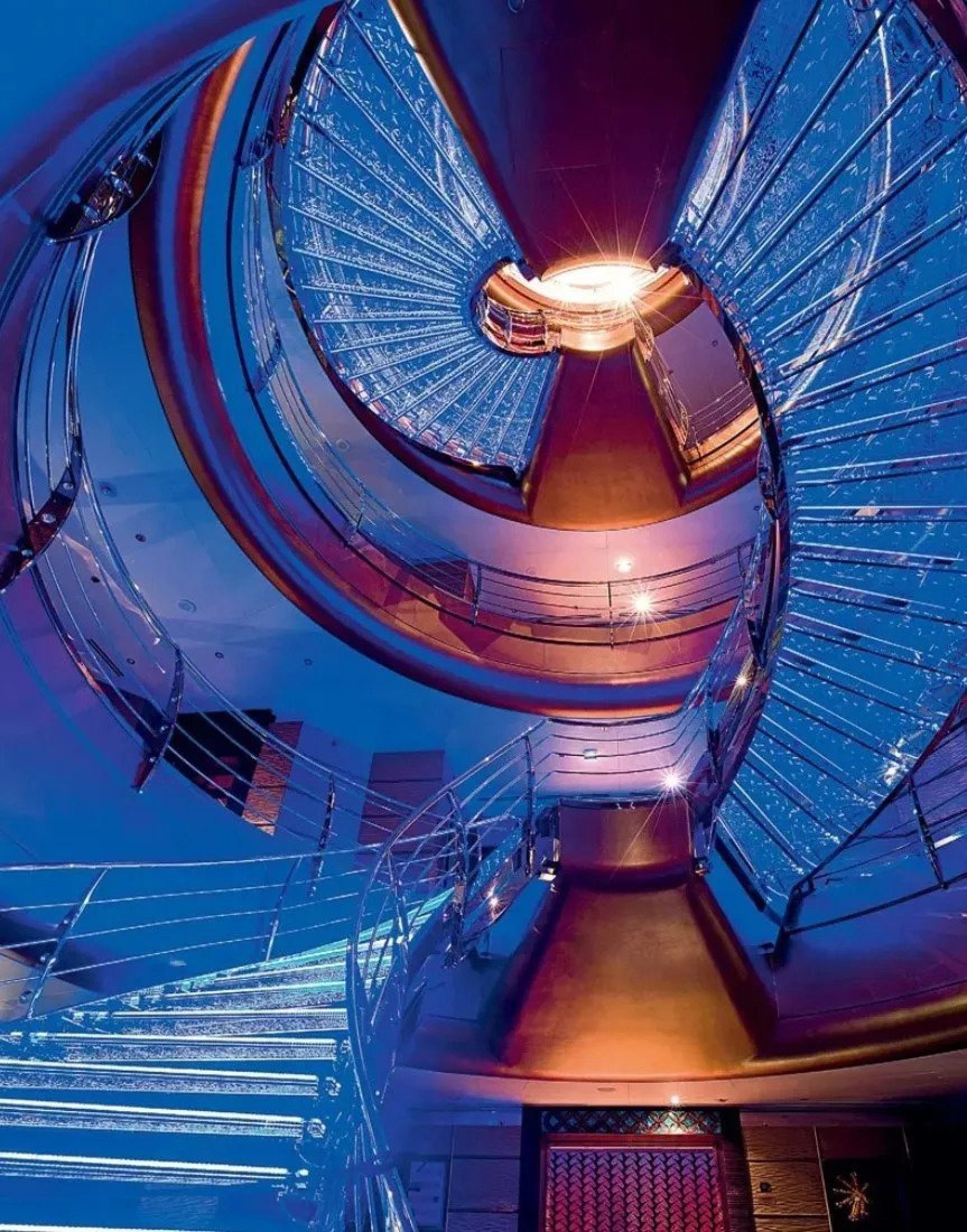 Other jaw-dropping highlights include a spiralling glass staircase, a lobster tank, disco, cinema and squash court.
4. Motor Yacht A+, formerly Topaz – US$527 million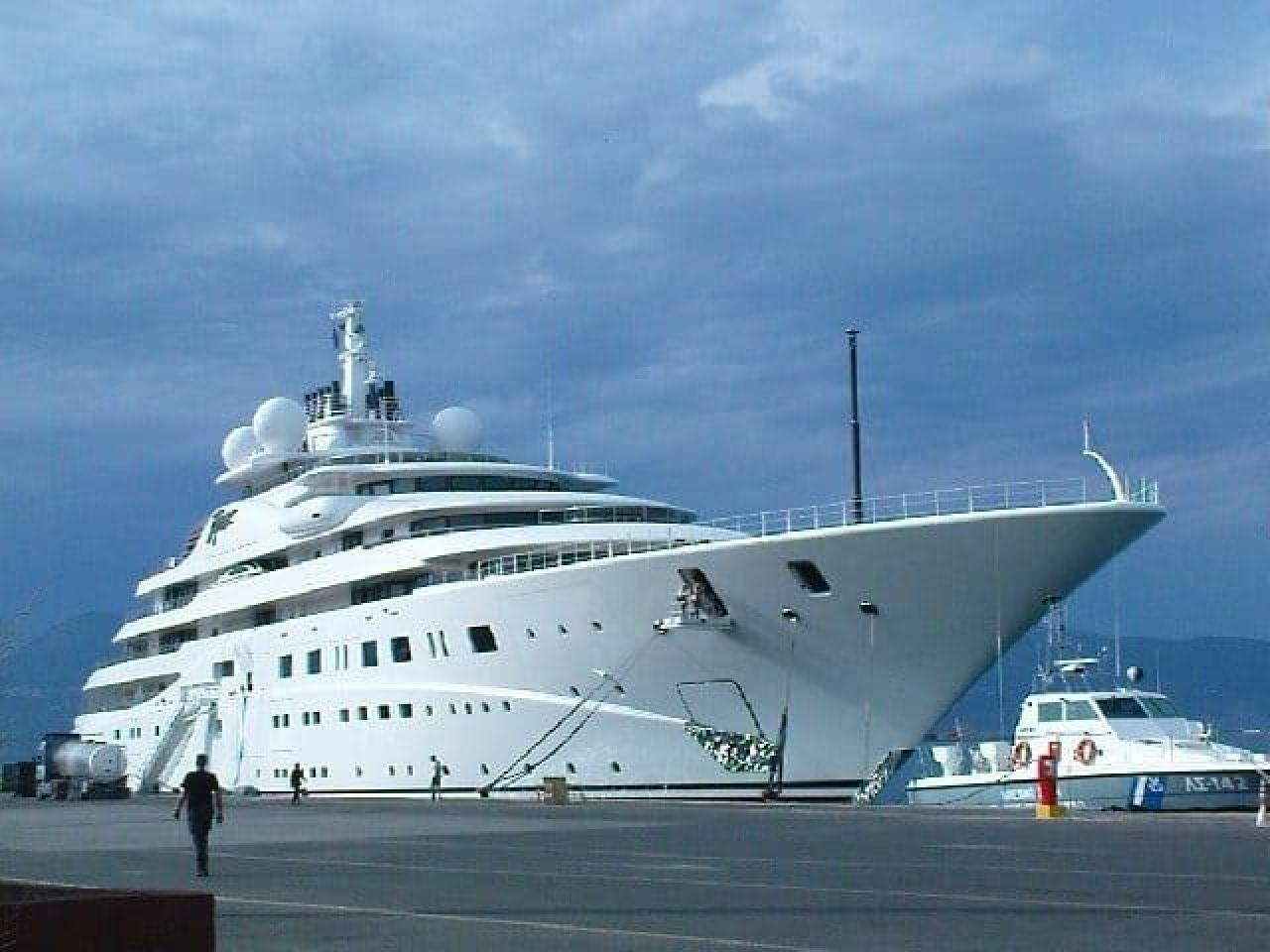 According to Super Yacht Fan, this US$527 million behemoth is owned by UAE's Deputy Prime Minister, Sheikh Mansour. Formerly known as Topaz, Motor Yacht A+ was launched in 2012 and is one of the world's largest superyachts in terms of volume, per Yacht Harbour.
According to Yacht Harbour, expected superyacht standards such as a fully equipped gym, jacuzzis, cinema and conference facilities are all present.
3. Azzam – US$600 million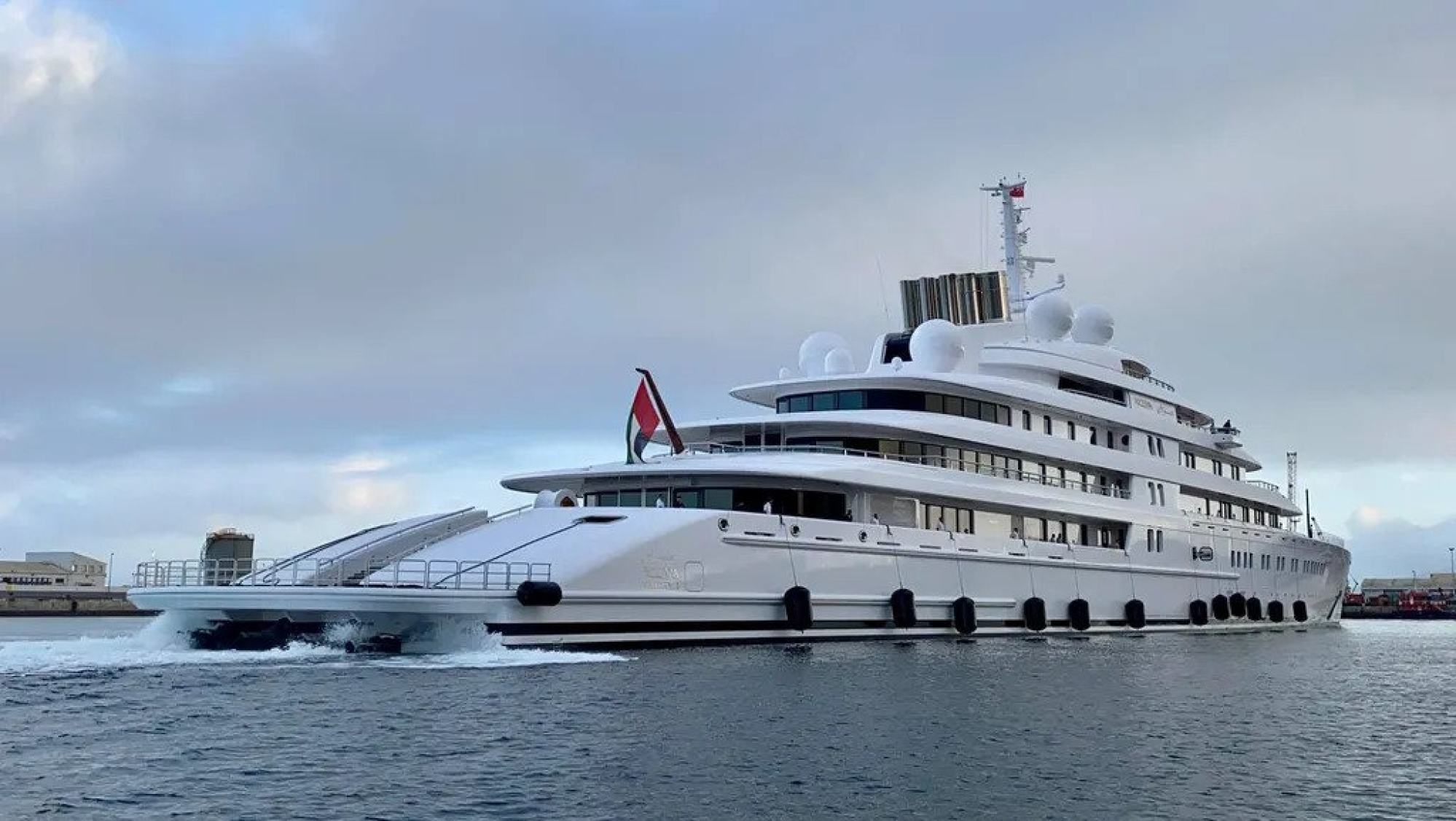 At a staggering cost of US$600 million, Azzam is the third most expensive yacht sailing the seas, built for the late UAE President, Khalifa bin Zayed Al Nahyan, as per Super Yacht Fan.
Also according to Super Yacht Fan, Azzam features state-of-the-art security, including a bulletproof master suite and hi-tech missile system. It is said to host up to 36 guests and 60 crew members. The interiors of this luxurious superyacht was designed by French designer Christophe Leoni, who used intricately veneered wood furniture to create the Empire style of the early 19th century, according to Yacht harbour
Super Yacht Fan reported that with a length of 180 metres (590 feet), Azzam is the world's longest luxury yacht.
2. Eclipse – US$1.5 billion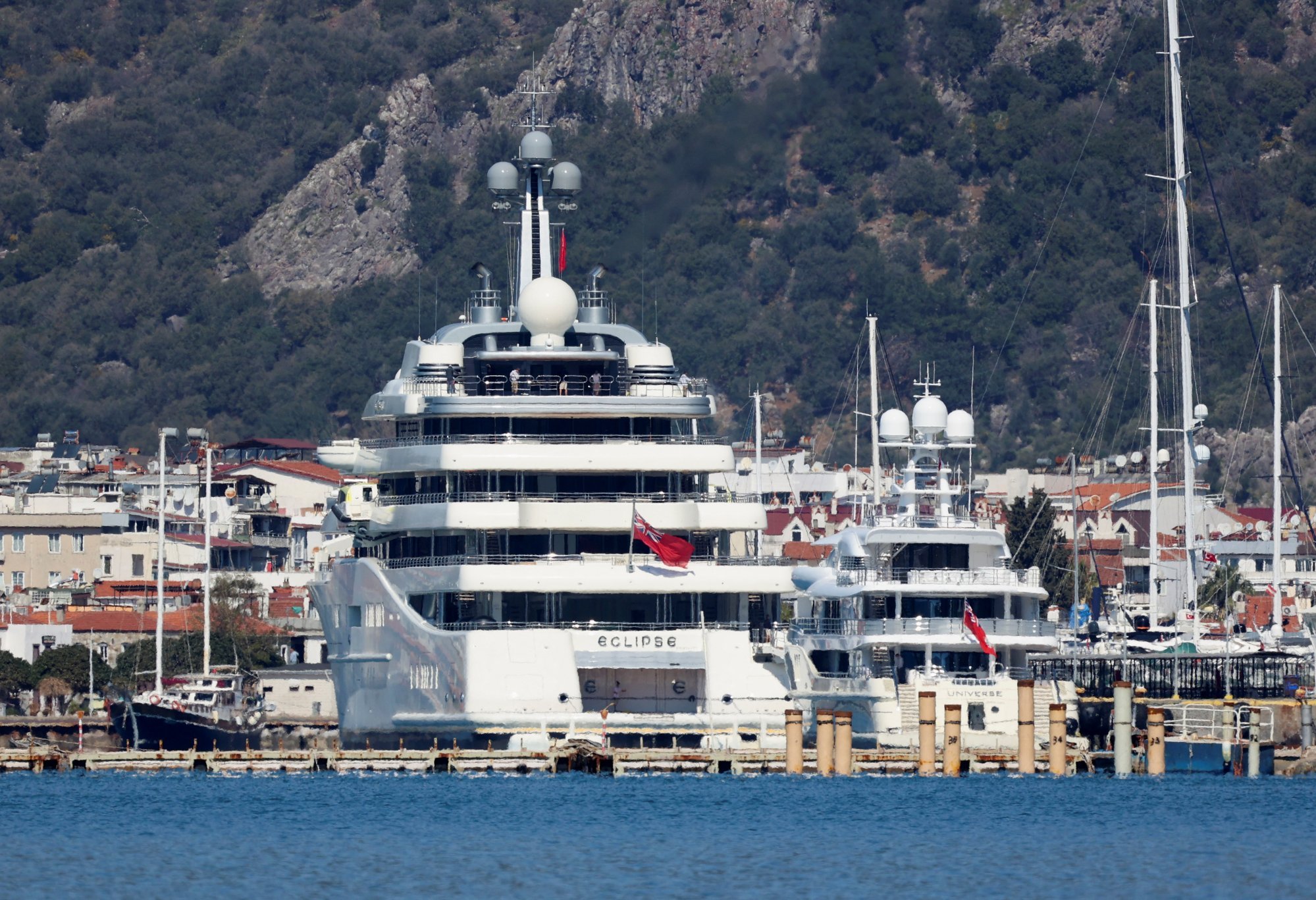 The second most expensive, and second largest, yacht on the oceans is Abramovich's Eclipse. The Russian billionaire's yacht has all the luxe elements one would expect on a seafaring vessel of this nature: swimming pools, helipads, hot tubs, large meeting and dining spaces and a disco, as per Beautiful Life.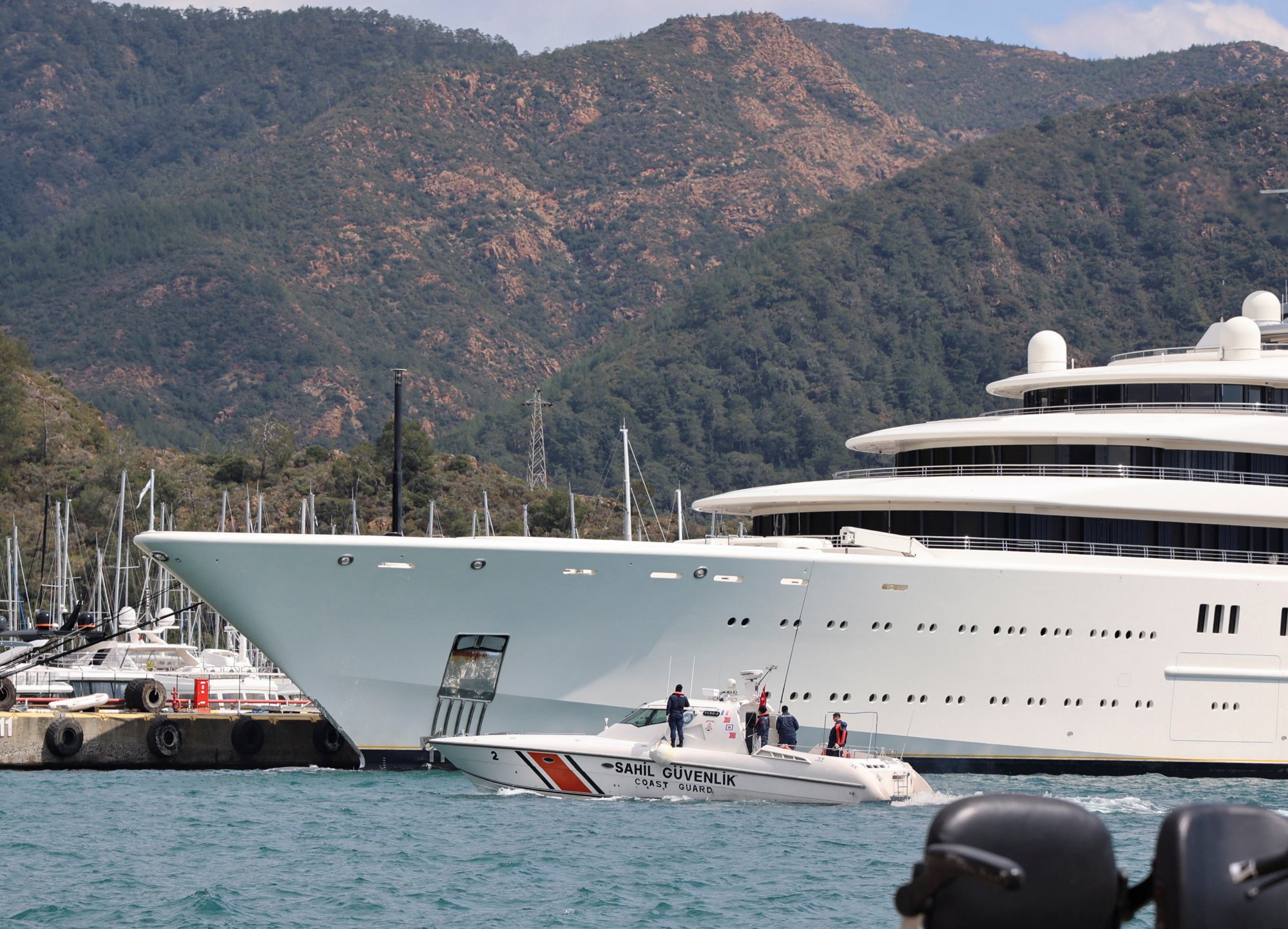 According to Beautiful Life, Eclipse is armoured with safety and privacy-enhancing intruder alert systems and a sophisticated laser shield to ward off paparazzi.
1. History Supreme – US$4.8 billion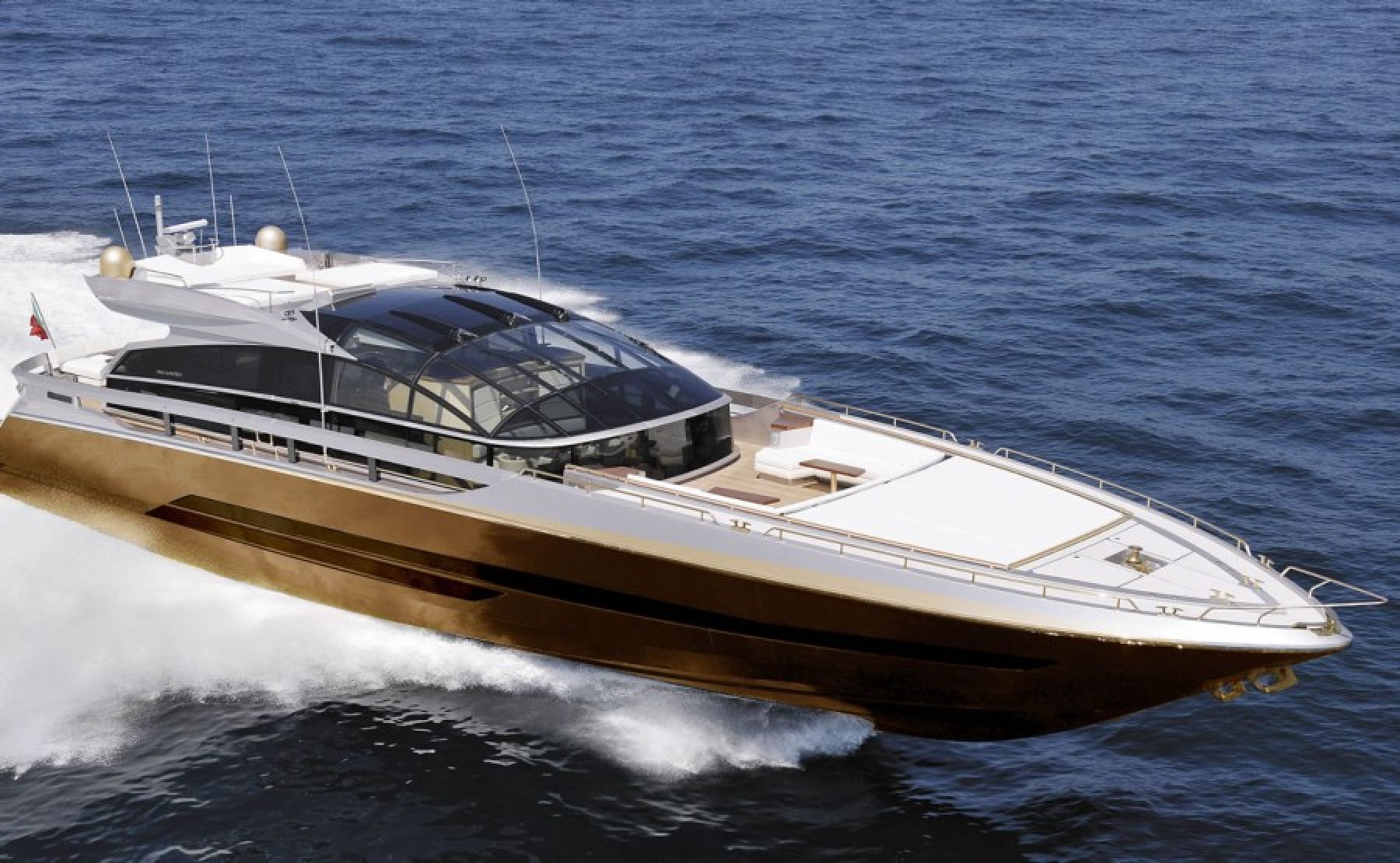 Costing an unimaginable US$4.8 billion, according to Supercar Blondie, History Supreme is the most expensive yacht in the world. However, the global headline-making vessel is also the most mysterious. That's because other than the information provided by the luxury manufacturer, Stuart Hughes, the actual vessel has not been seen in any major port, as per Supercar Blondie. This has led many to question whether History Supreme actually exists or whether it's some elaborate publicity stunt.
The yacht's online description paints History Supreme as a singular vessel adorned with some seriously over-the-top fixtures. Around 100,000kg of gold and platinum were utilised in her construction. Per Stuart Hughes, even "the base of the vessel was wrapped in gold … [and] the main sleeping quarter was adorned with platinum".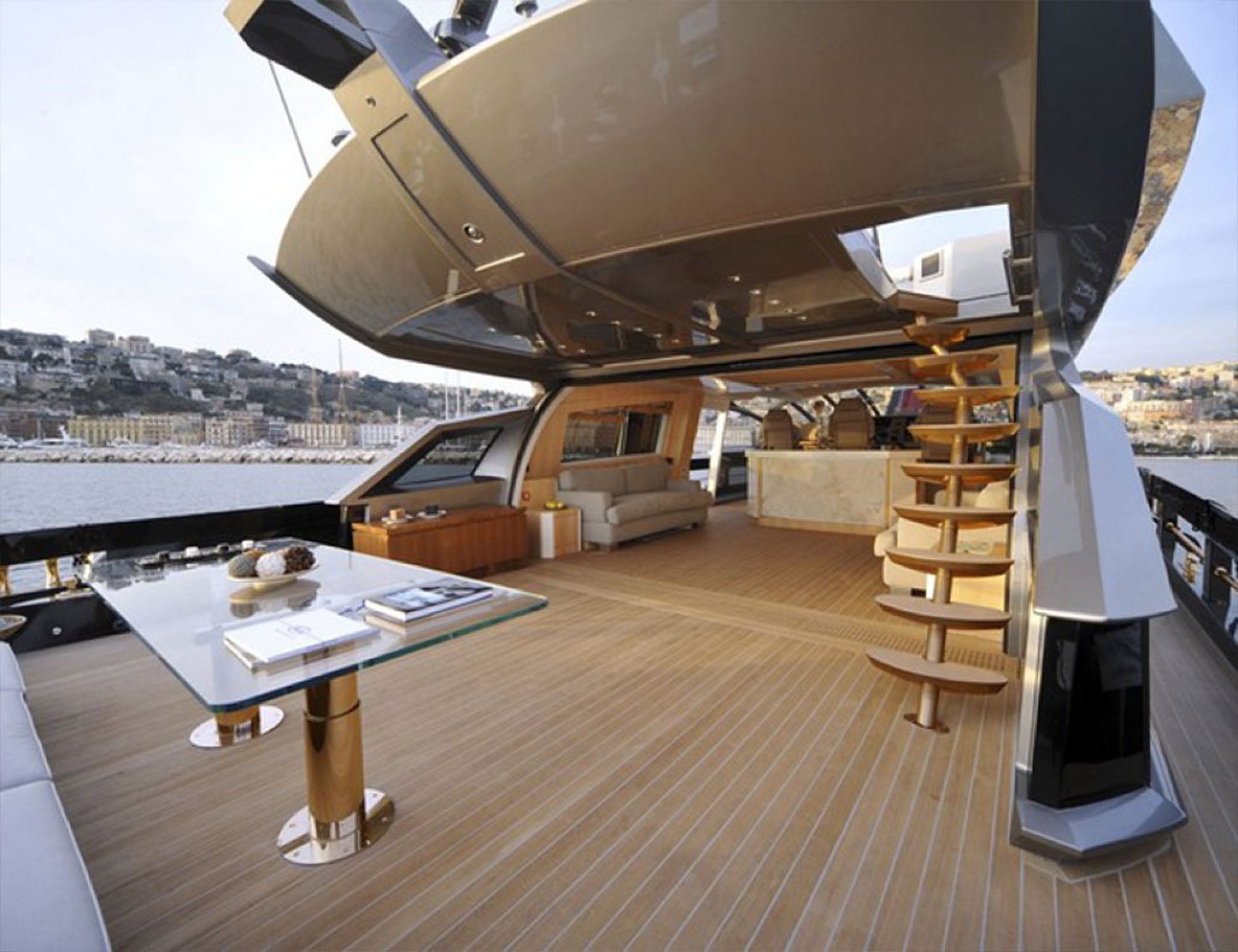 There's apparently also a wall feature composed of materials from meteors and an authentic T-Rex bone. Though not confirmed, Supercar Blondie stated that, according to internet rumours, History Supreme's owner might be Malaysian billionaire Robert Kuok, who according to Forbes is worth an estimated US$10.6 billion.

Bill Gates rented the US$330 million Serene for US$3 million a week; the yacht boasts multiple pools, helipads, a submarine and even a Leonardo da Vinci artwork
Hong Kong billionaire Samuel Tak Lee owns the US$300 million Pelorus that once played host to Chelsea F.C. football players Frank Lampard and John Terry