8 awkward moments Queen Elizabeth had with US presidents: Joe Biden left his sunglasses on, Michelle Obama and Donald Trump broke protocol, and Jackie Kennedy caused tension at Buckingham Palace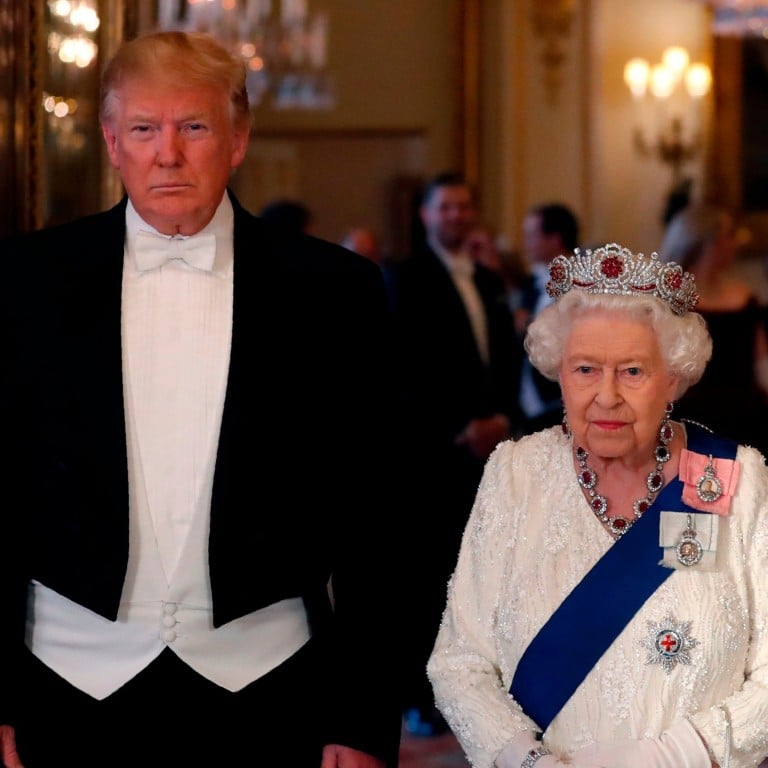 Queen Elizabeth reigned for 70 years before
her death at 96 years old
. During her time on the throne, the queen met every US president except for Lyndon B. Johnson. Presidential visits don't always go smoothly, with occasional protocol mistakes and private spats.
Here are eight times the queen had controversial moments with leaders of the free world and their wives …
1. Tension between first lady Jackie Kennedy and the queen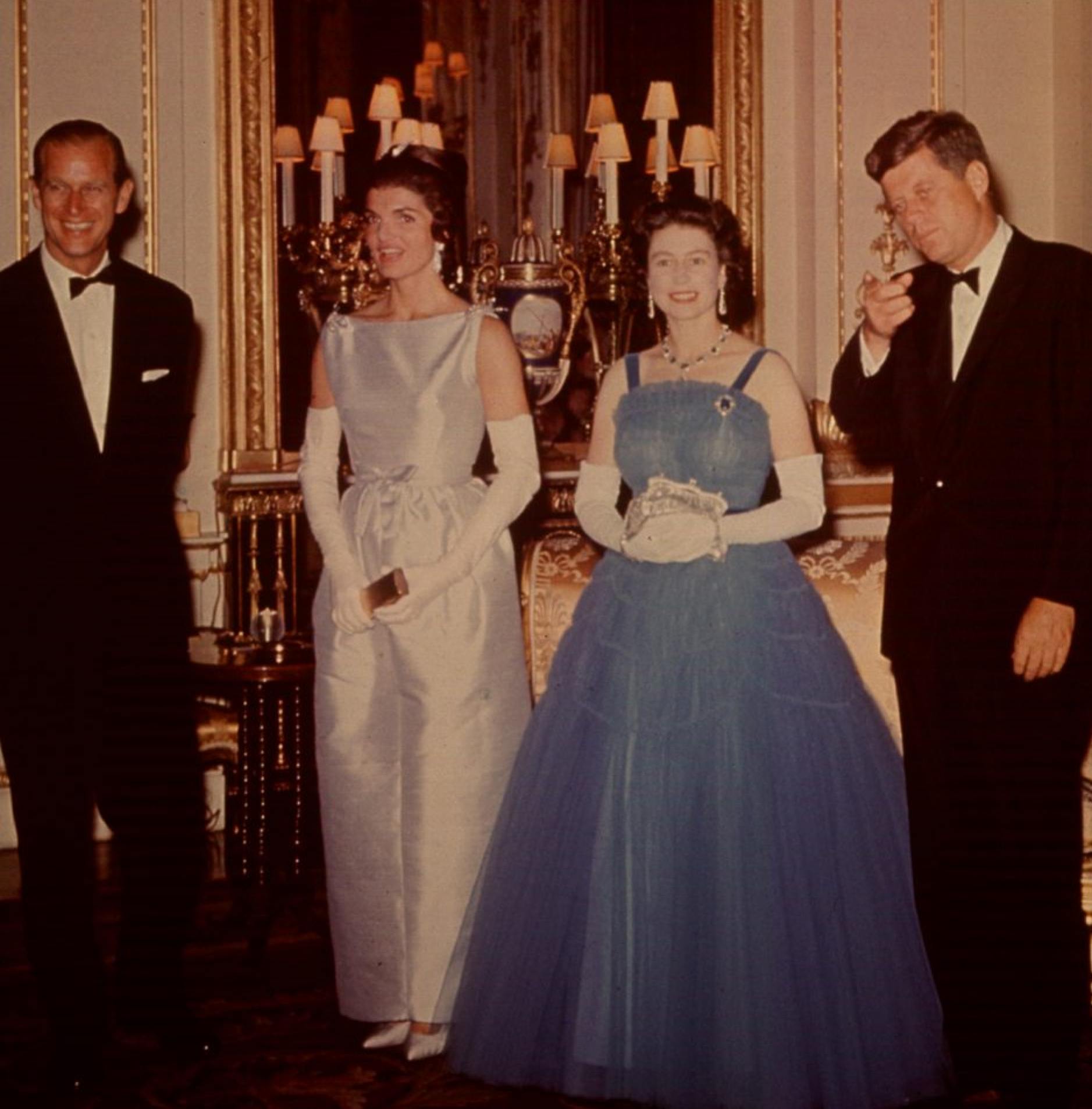 When former President John F. Kennedy and his wife, Jackie Kennedy, visited Buckingham Palace in 1961, tensions brewed between the first lady and Queen Elizabeth.
Queen Elizabeth was reportedly jealous of the fawning attention that Jackie received. Further drama ensued when Jackie invited her twice-divorced brother-in-law and sister to a state dinner. The queen initially denied their entry, causing diplomats to step in and negotiate, according to The Washington Post.
The queen relented, but left her sister Princess Margaret and her aunt Princess Marina off the guest list since Jackie wanted to be photographed with them. "The queen's resentment was real," Kitty Kelly wrote in her book The Royals.
A fictionalised version of the tense visit was portrayed on the second season of Netflix's The Crown.
2. Michelle Obama put her arm around Queen Elizabeth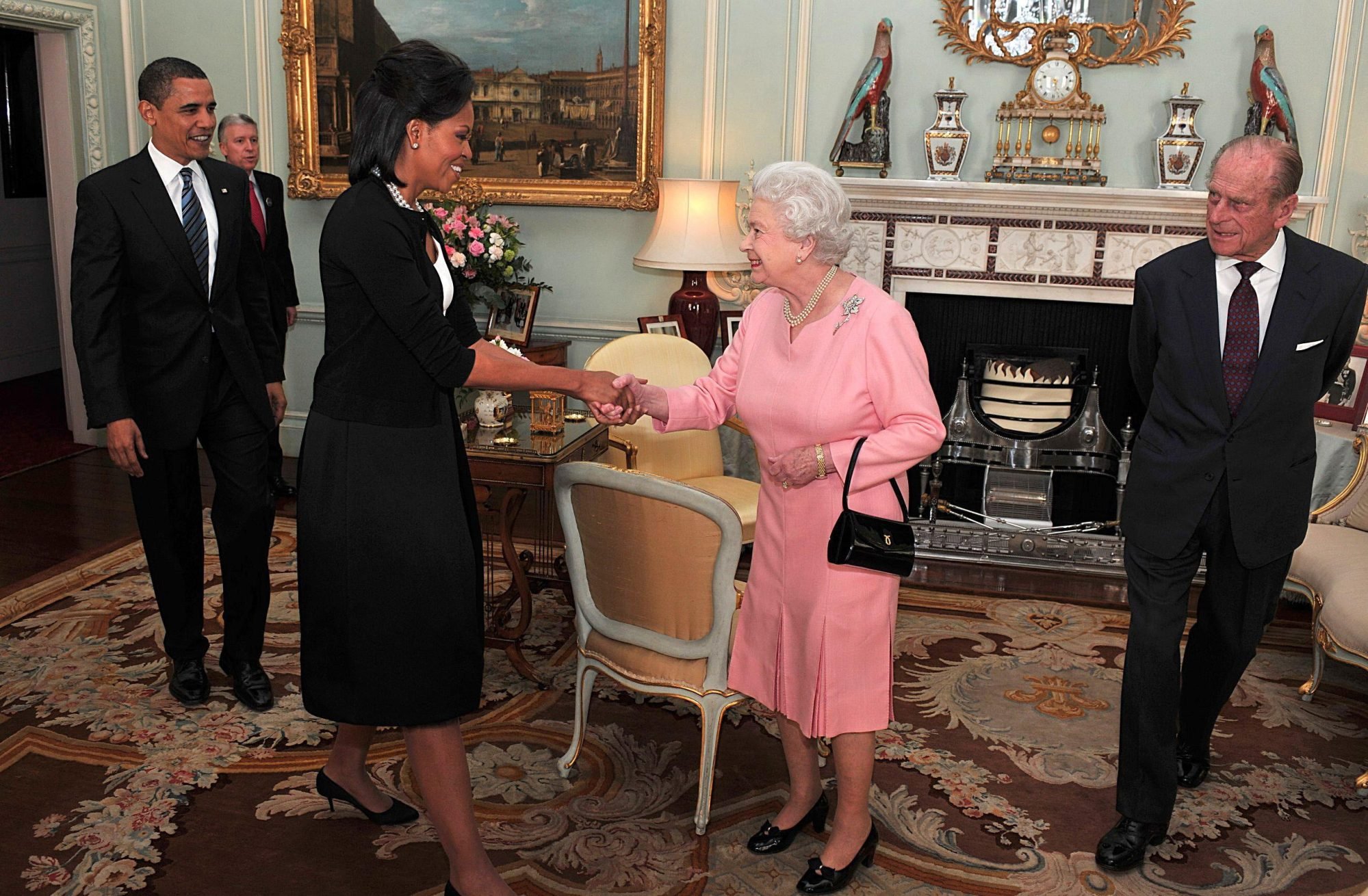 Michelle Obama caused a stir when she put her arm around Queen Elizabeth during her and former President Barack Obama's first visit to Buckingham Palace in 2009.
Michelle wrote in her memoir Becoming that when she met Queen Elizabeth in 2009, they bonded over both wearing uncomfortable high heels.
"Forget that she sometimes wore
a diamond crown
and that I'd flown to London on a presidential jet; we were two tired ladies oppressed by our shoes," she wrote. "I then did what's instinctive to me anytime I feel connected to a new person, which is to express my feelings outwardly. I laid a hand affectionately across her shoulder."
She didn't realise until later that she had committed "what would be deemed as an epic faux pas", as one isn't supposed to touch the queen.
"If I hadn't done the proper thing at Buckingham Palace, I had at least done the human thing," she wrote. "I daresay the queen was OK with it, too, because when I touched her, she only pulled closer, resting a gloved hand lightly on the small of my back."
3. Donald Trump shook hands with the queen instead of bowing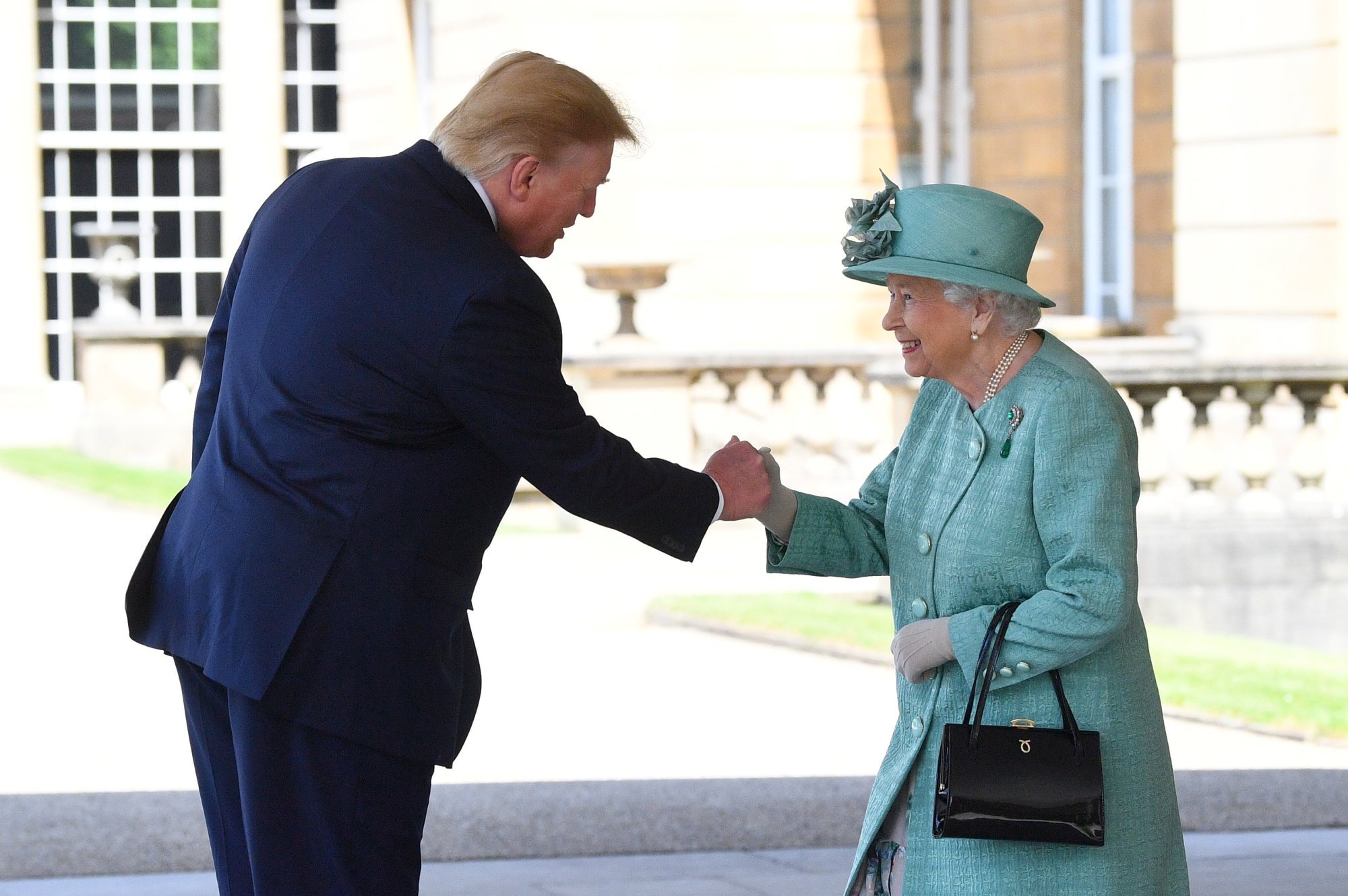 Former President Donald Trump appeared to break royal protocol several times while visiting Windsor Castle in 2018.
Bowing or curtsying isn't necessary when greeting a royal, but the royal family's official website says that "many people wish to observe the traditional forms". Trump broke from tradition by opting for a handshake instead of a bow.
4. Trump walked in front of the queen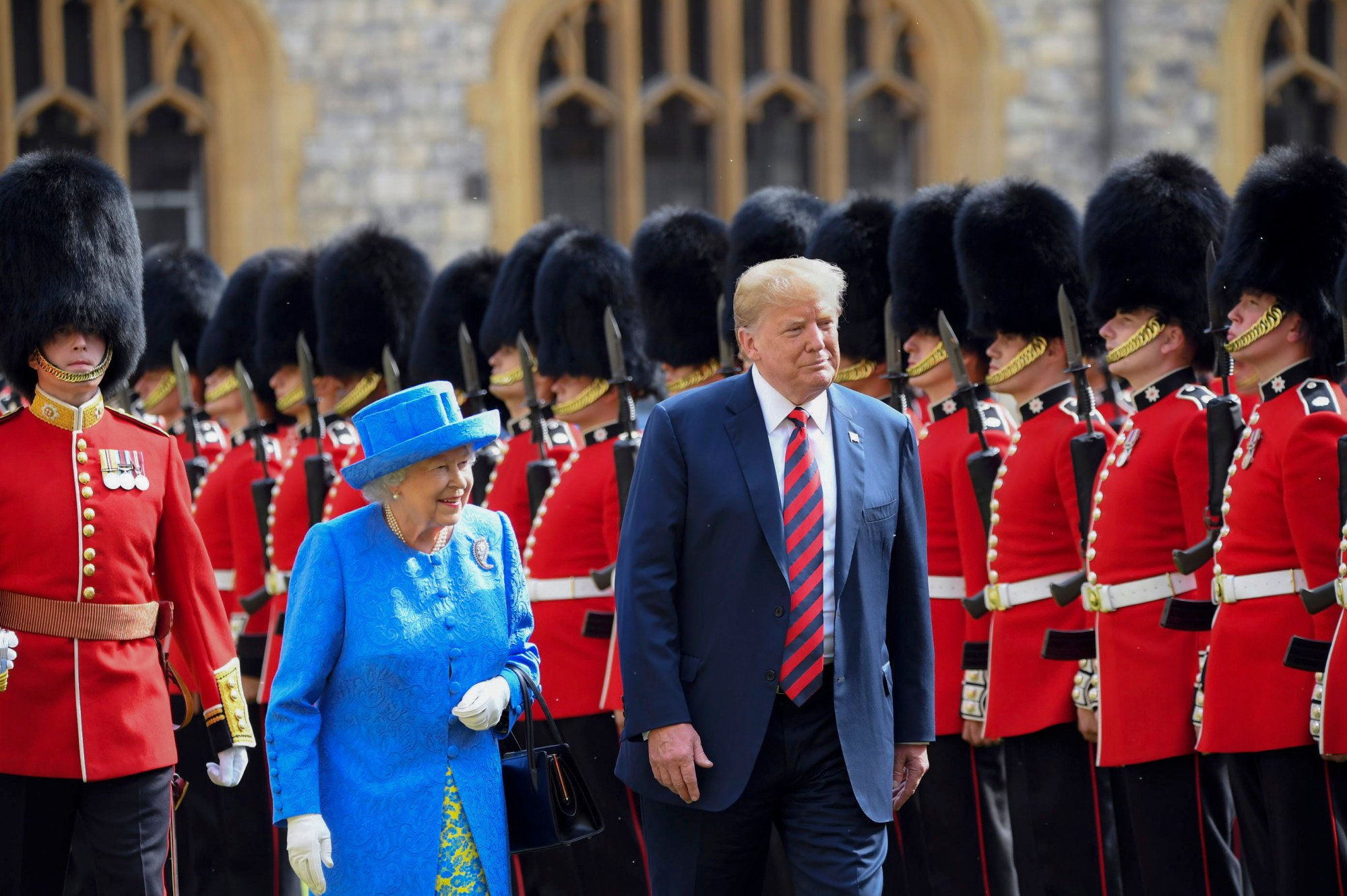 Trump appeared to walk ahead of the queen and cut her off, which is considered a breach of royal protocol, according to The New York Times.
On the first day of Donald and first lady Melania Trump's visit to the UK in 2018, Queen Elizabeth wore a brooch given to her by the Obamas.
When she actually met with Trump, she wore a brooch that her mother wore to her father's funeral, which some thought could be a subtle sign of the queen's opinion of the president.
5. Queen Elizabeth's tiara caused speculation that she threw shade at Trump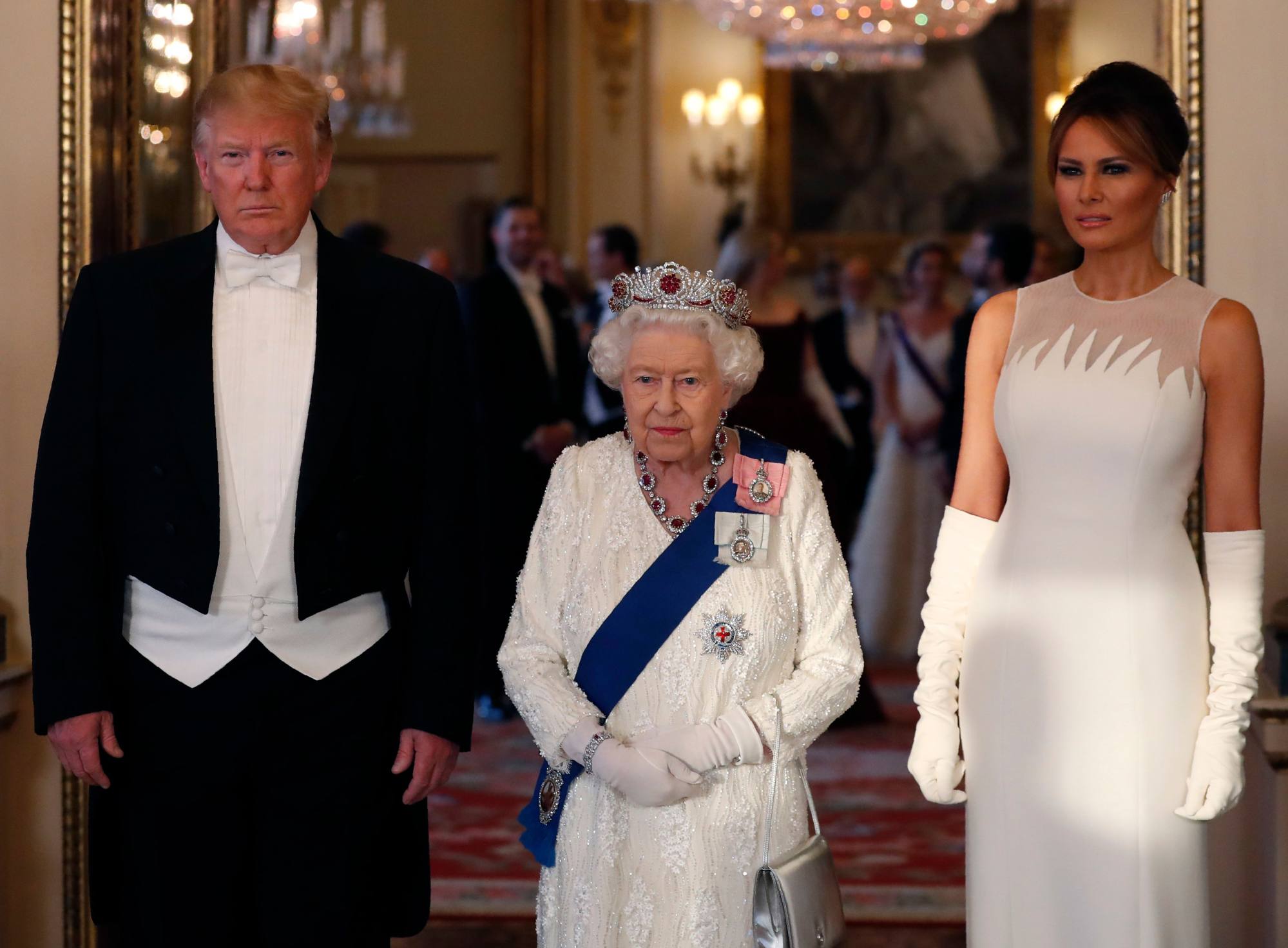 On Trump's second visit to the UK, in June 2019, Queen Elizabeth wore her Burmese Ruby Tiara to a state dinner at Buckingham Palace held in the Trumps' honour. The tiara contains 96 rubies that were given to the queen as a gift from the people of Myanmar.
The queen's choice of the tiara, which per The Court Jeweller, is said to be a symbol of protection against illness and evil, sparked theories among some Twitter users that she wore it purposely to dine with Trump.
6. Trump appeared to touch Queen Elizabeth's back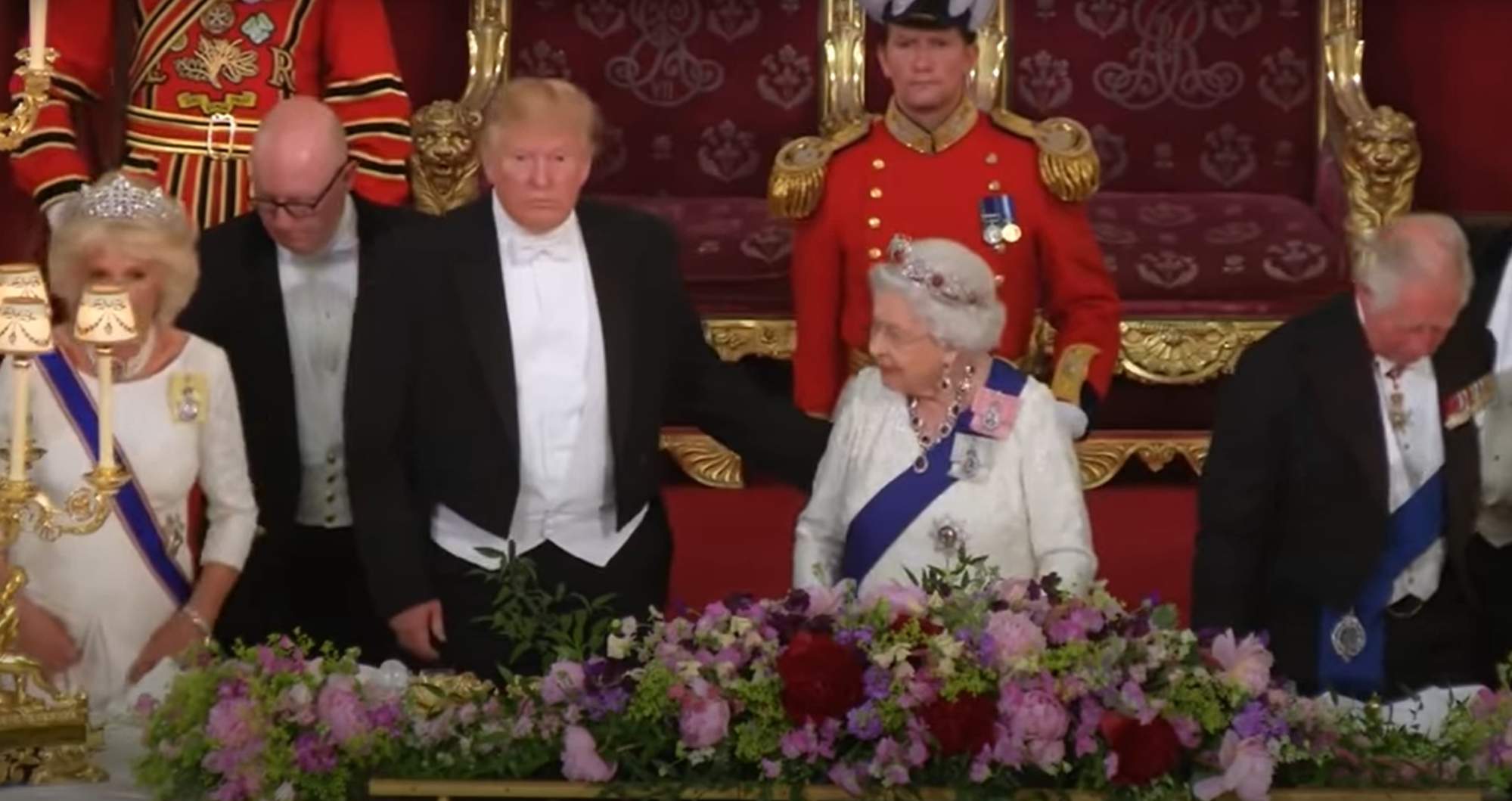 About 14 and a half minutes into a USA Today live-stream of the event, it looked like Trump lightly touched the queen's back as she rose from her seat, which would have been a breach of royal protocol. Royal protocol dictates that one must not touch the queen unless she offers her hand first.
The Trump White House did not respond to a request for comment.
7. President Joe Biden may have broken royal protocol by leaving his sunglasses on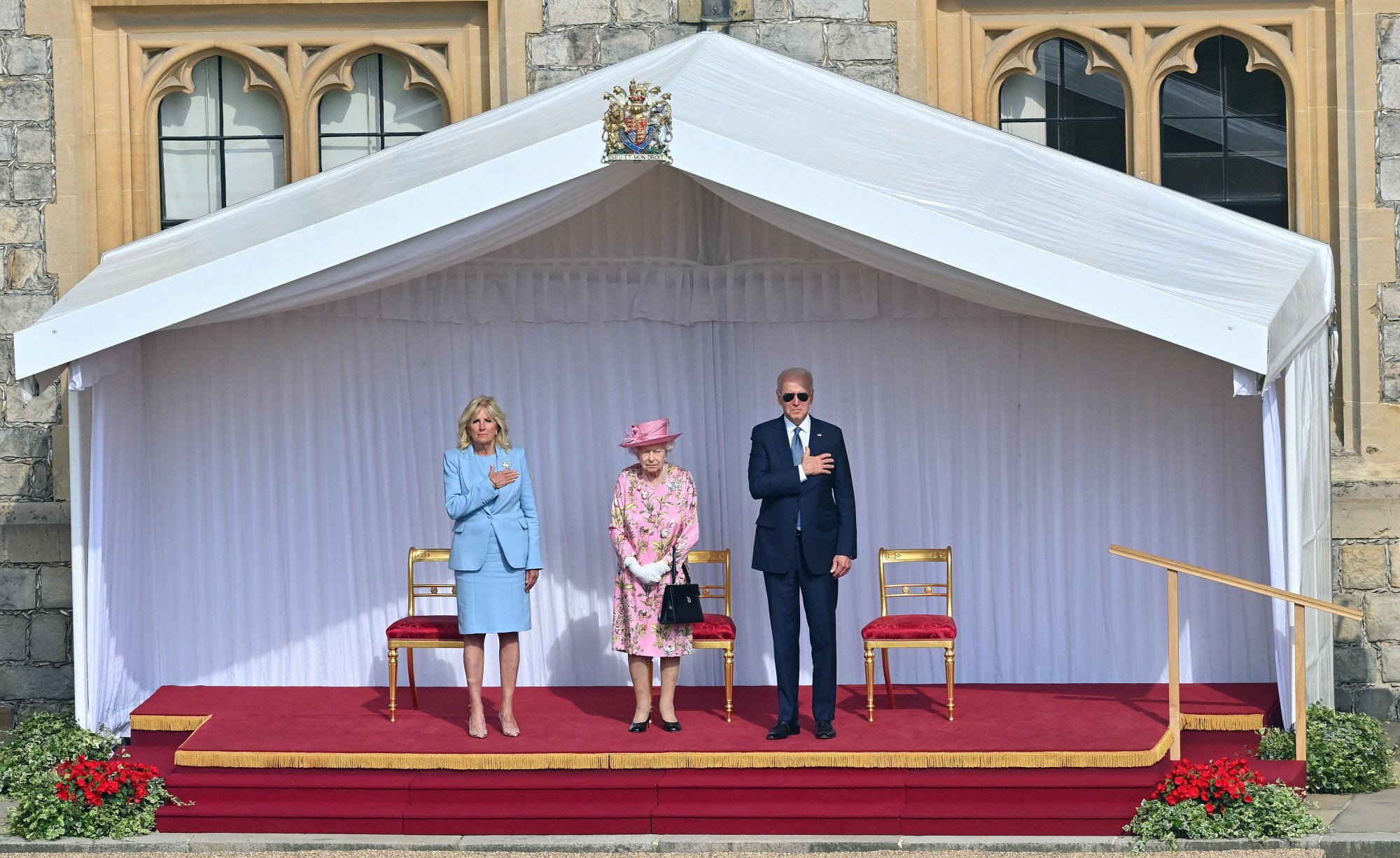 President Joe Biden may have broken royal protocol by leaving his sunglasses on when he met the queen during his first visit overseas trip as president.
The queen welcomed the Bidens to Windsor Castle in June 2021. Biden kept his sunglasses on throughout the beginning of the visit, only taking them off halfway through the playing of the national anthem during a ceremony at the castle's quadrangle.
The royal family website does not specifically state that sunglasses cannot be worn during a meeting with the queen, but a former palace employee told Newsweek that the glasses break tradition.
"If you're meeting the queen face-to-face, there's no sunglasses or anything like that at all because eye contact is quite important with any introduction," Grant Harrold, who served as a royal butler to King Charles, told Newsweek.
The White House and Buckingham Palace did not immediately respond to request for comment.
8. Biden may have broken an unspoken rule by revealing what he and the queen spoke of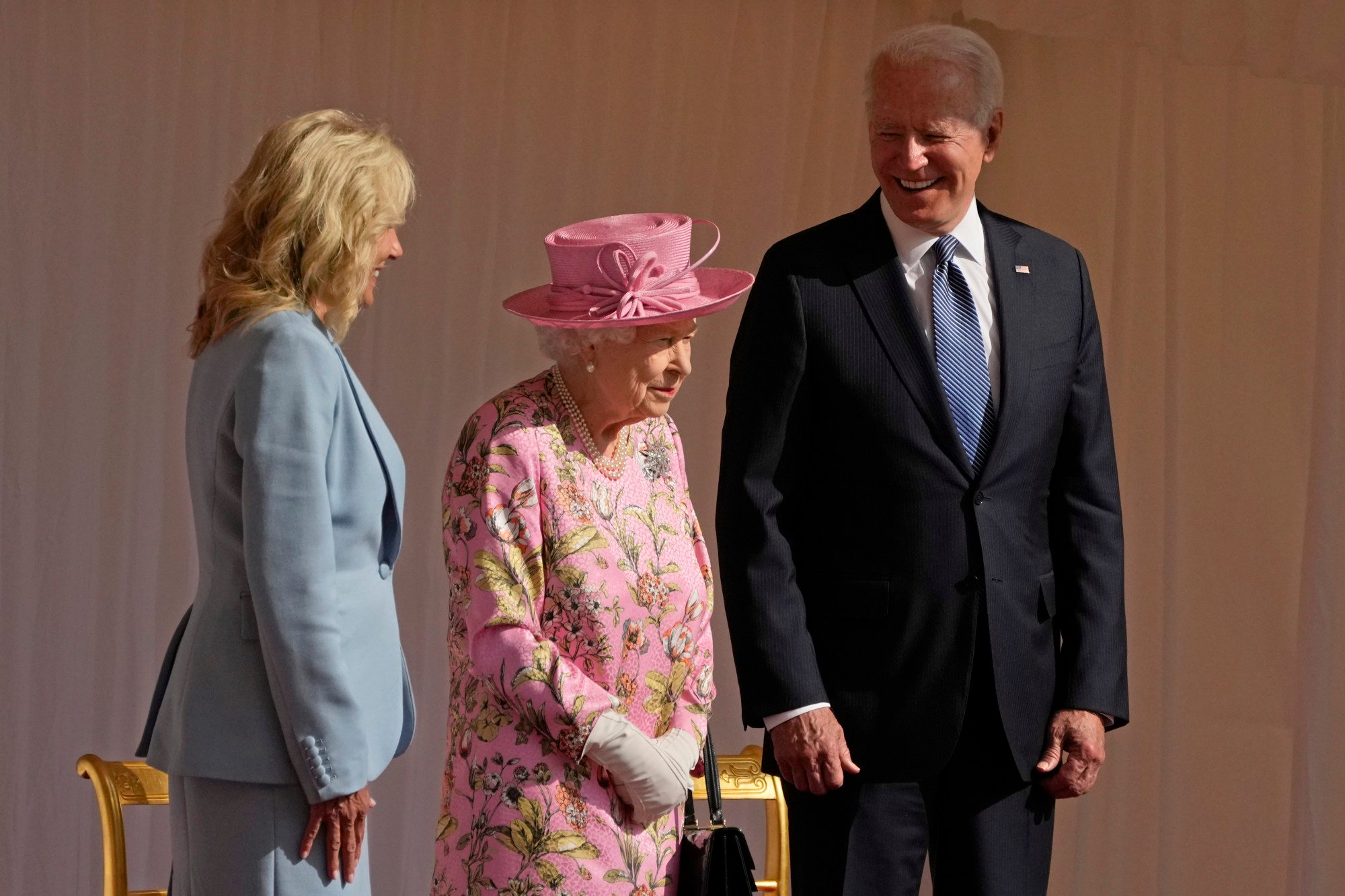 According to Reuters, Biden said that Queen Elizabeth asked him about Russian President Vladimir Putin and Chinese President Xi Jinping, saying, "she wanted to know what the two leaders that I – the one I'm about to meet with, Mr. Putin – and she wanted to know about Xi Jinping", without going into detail.
There is no strict rule about revealing what the queen says to you, but it goes against established convention to do so, royal expert Richard Fitzwilliams said.
However, Fitzwilliams floated a theory that Biden's comments may have been "cleared and arranged in advance", he said, to give royal weight to the G7's democratic values.
The queen never comments on political matters, but this move could have allowed Biden "to indicate the queen had concerns" about threats to democracy, Fitzwilliam said.
This article originally appeared on
Insider
.

The queen was reportedly jealous of Jackie Kennedy during her 1961 visit, and left Princess Margaret off the guest list because Kennedy wanted a photo with her
Donald Trump broke many royal protocols with the queen, like walking in front of her, but did she really throw shade at him with her choices of brooch and tiara?