Meet Queen Jetsun Pema, the 'Kate Middleton of the Himalayas': Bhutan's 'Dragon Queen' paid her respects at Queen Elizabeth's funeral with King Jigme Khesar, and studied art at Regent's in London
Queen Elizabeth's funeral on September 19 brought a slew of dignitaries and luminaries who were exclusively invited to Westminster Abbey to say their final farewell. Among the rosters of names were King Jigme Khesar and Queen Jetsun Pema of Bhutan who left quite an impression on many spectators.
The two later joined hundreds of guests for a reception at Buckingham Palace hosted by King Charles, reported My London.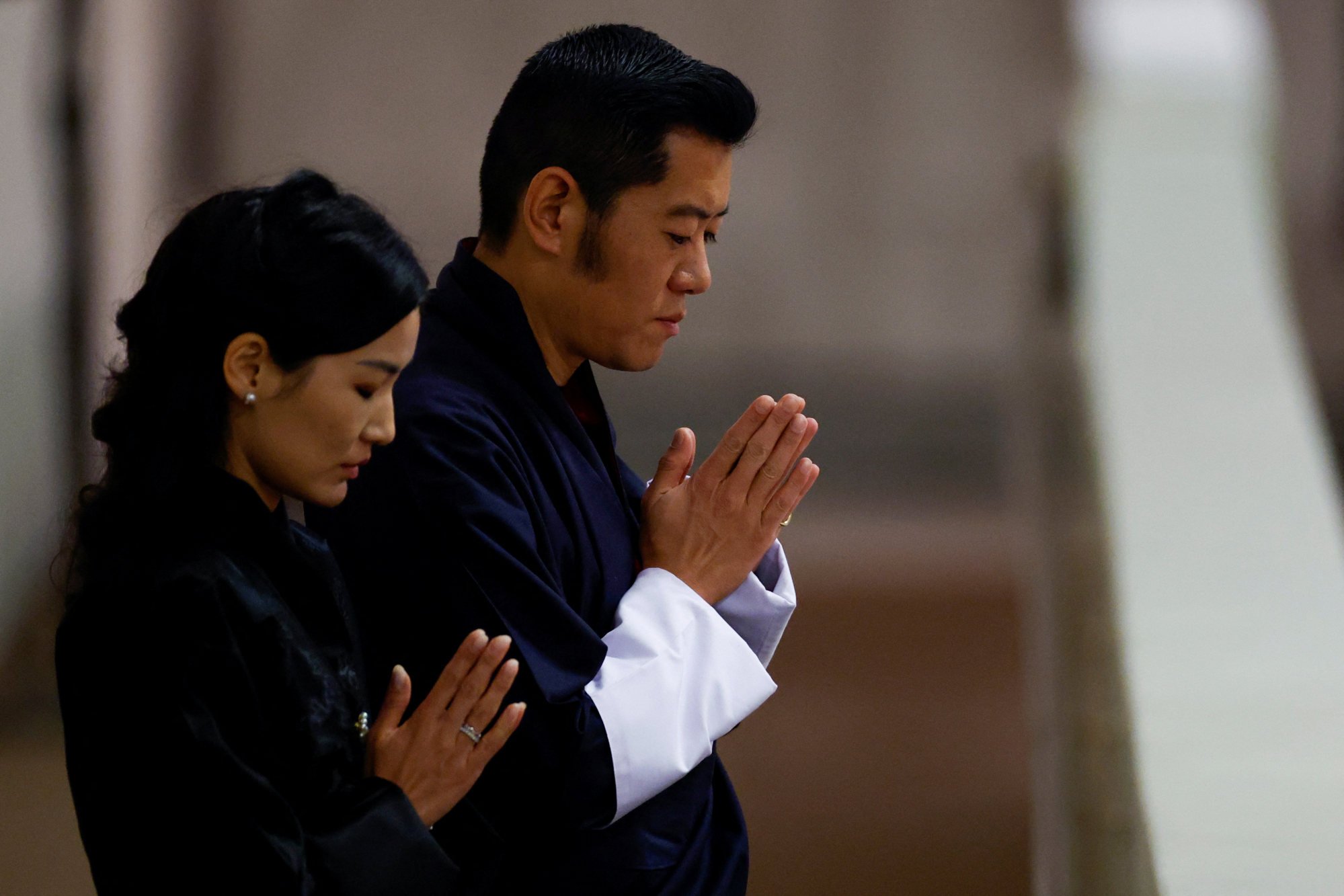 Queen Jetsun Pema is often regarded by the natives as the Druk Gyaltsuen, which translates to the "Dragon Queen", per People. In the Dzongkha language, Bhutan itself is known as "The Land of the Thunder Dragon" and thus their queen is given such a mythical royal honour.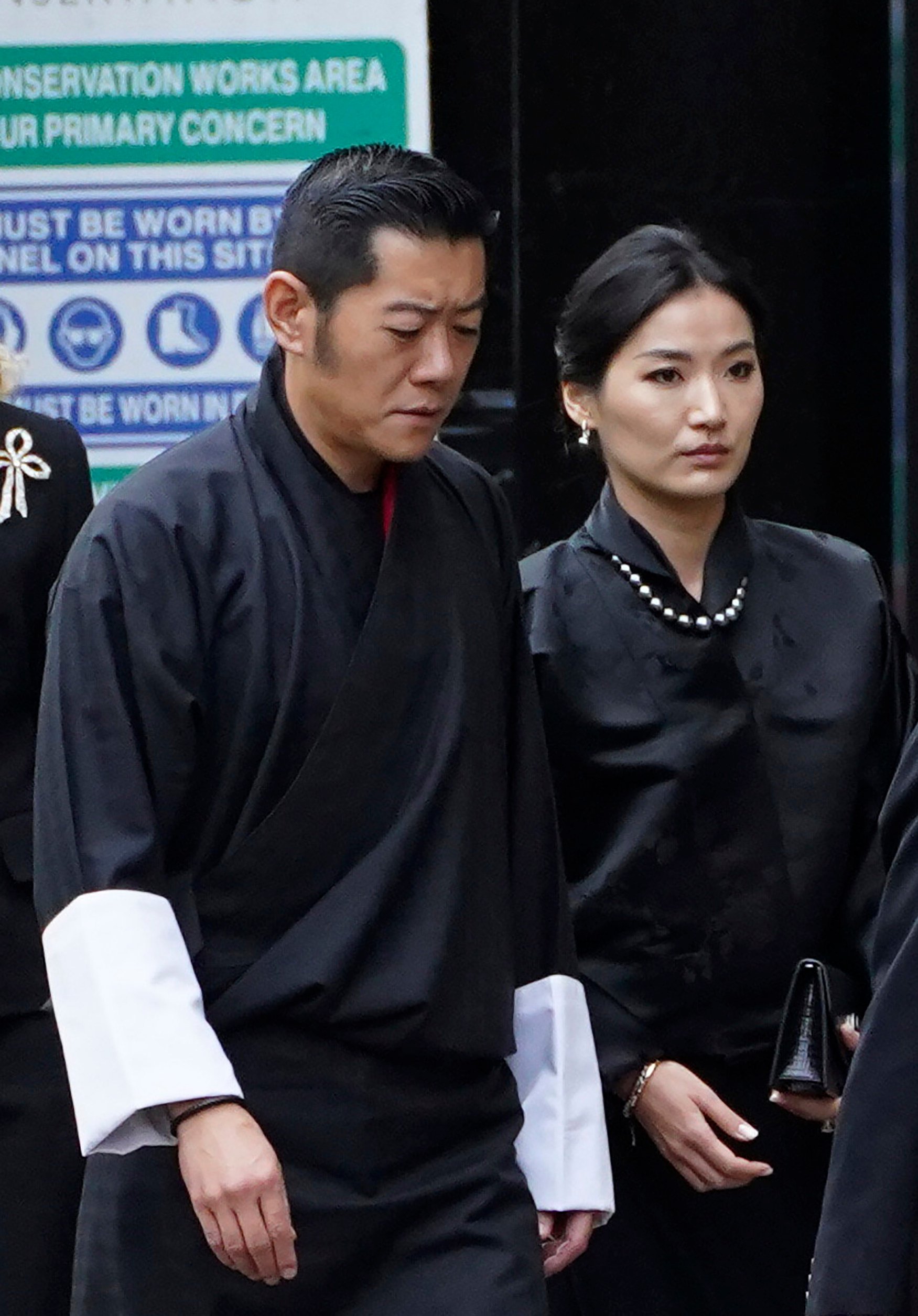 So, what do we know about the world's youngest queen consort – and why is she regarded as the
Kate Middleton
of the Himalayas?
Queen Jetsun Pema comes from one of the noblest families in Bhutan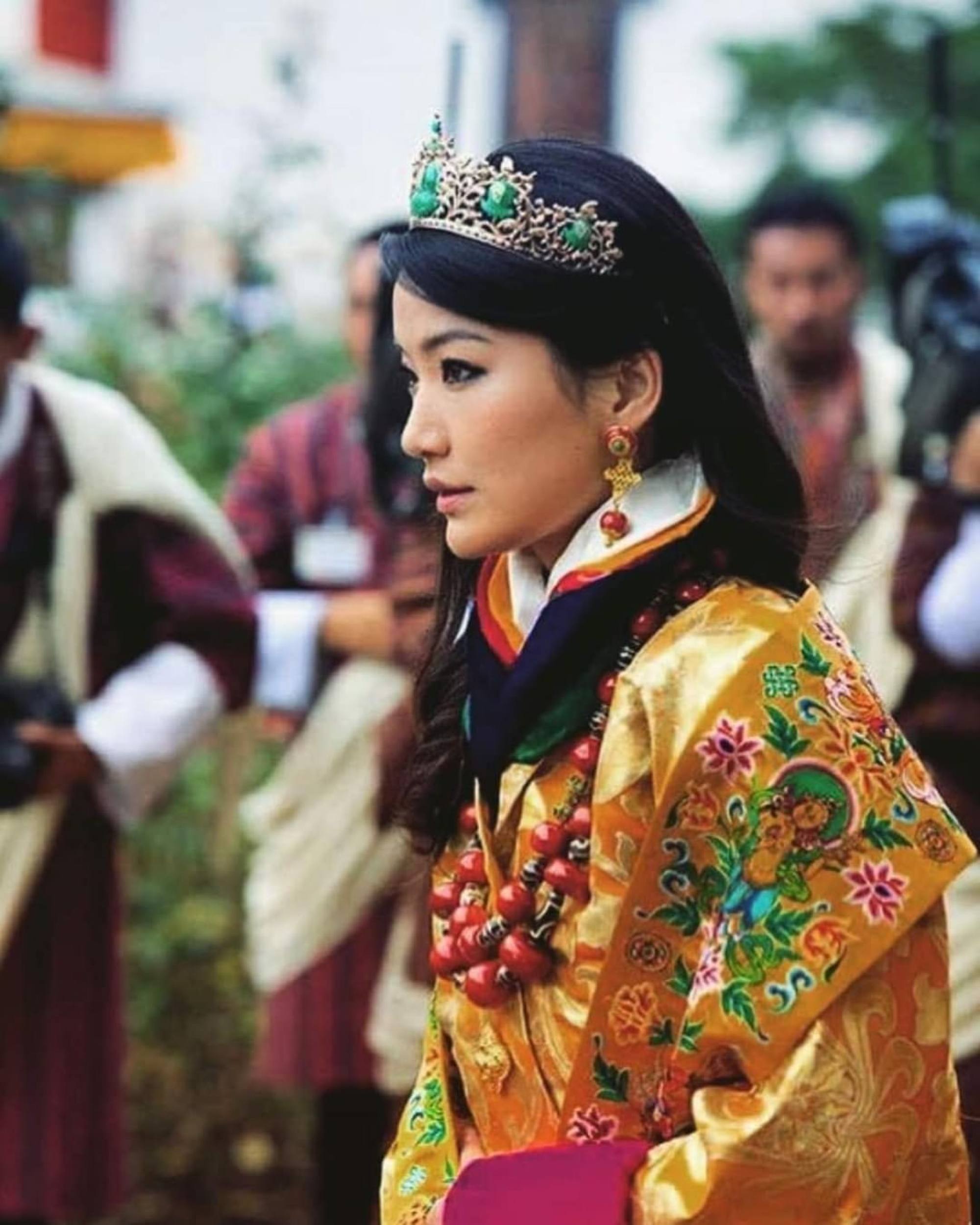 While she married into Bhutan's royal family, Queen Jetsun Pema is a blue blood herself. Born in Thimphu, Bhutan, her father Dhondup Gyaltshen is the grandson of two Trashigang governors while her mum Aum Sonam Choki comes from the aristocrat family of Bumthang Pangtey, one of Bhutan's oldest noble families, per Jetsun.
It's reported that her maternal grandfather was the half-brother to two of Bhutan's queen consorts, too, per Drukasia. She and her husband are distant cousins, according to Royal Central.
She is the second eldest of five children and her older sister, Ashi Yeatso Lhamo, also married into the royal family – she wedded one of the king's brothers, Prince Gyaltshab Jigme Dorji Wangchuck, per the same source.
She speaks three languages and studied in the UK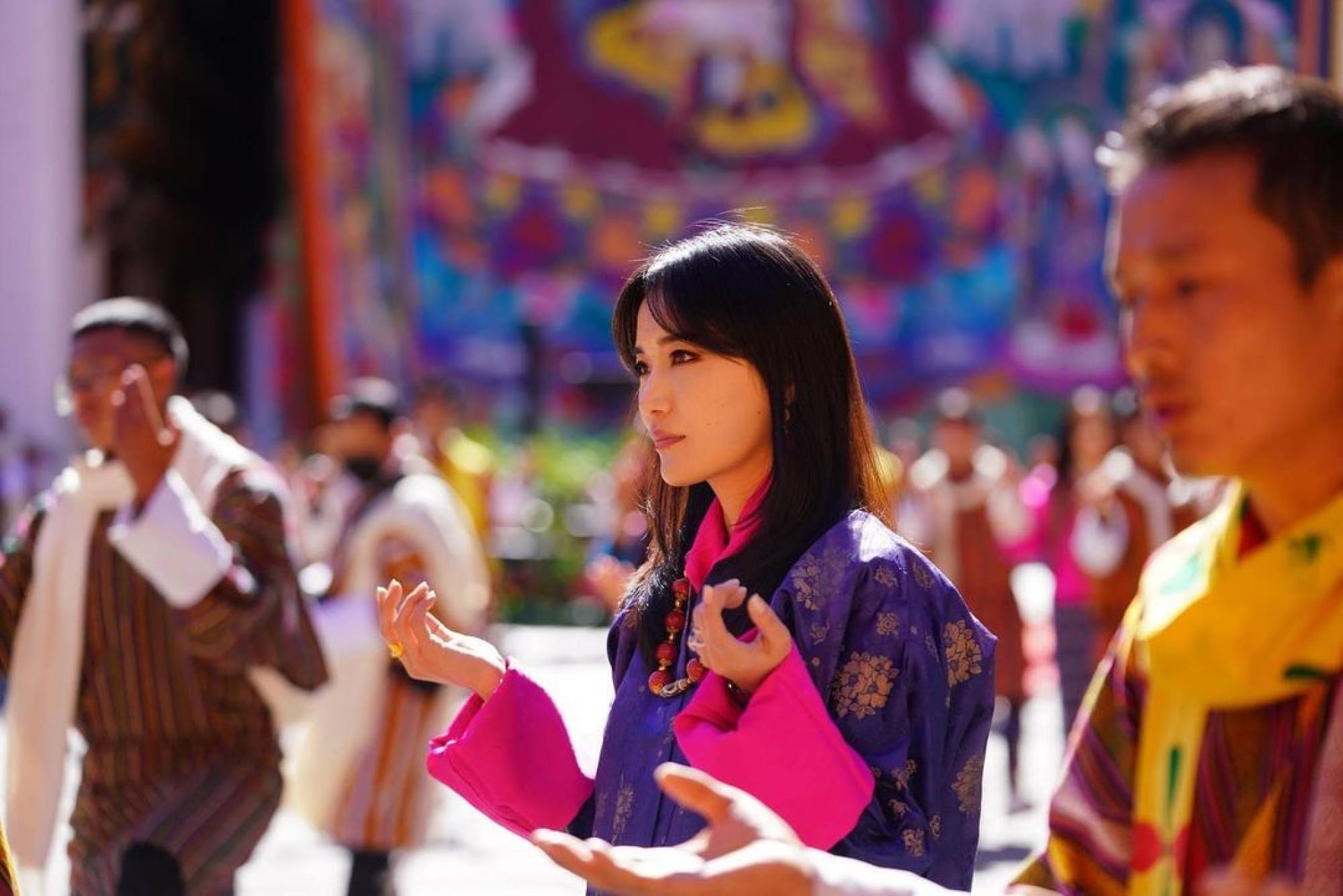 Queen Pema studied in Bhutan before completing her upper secondary school in India at St Joseph's Convent in Kalimpong, West Bengal, and The Lawrence School in Sanawar. The royal then enrolled at Regent's University in London where she graduated with a degree in international relations with minors in psychology and art history, reported Royal Central.
The same publication also reported that she speaks three languages: her native Dzongkha, Hindi and English.
While in the UK, she was a frequent visitor of the art museums in London, reported Business Bhutan, and has major interests in modern and Renaissance art.
She married the king when she was 21 but met him when she was only seven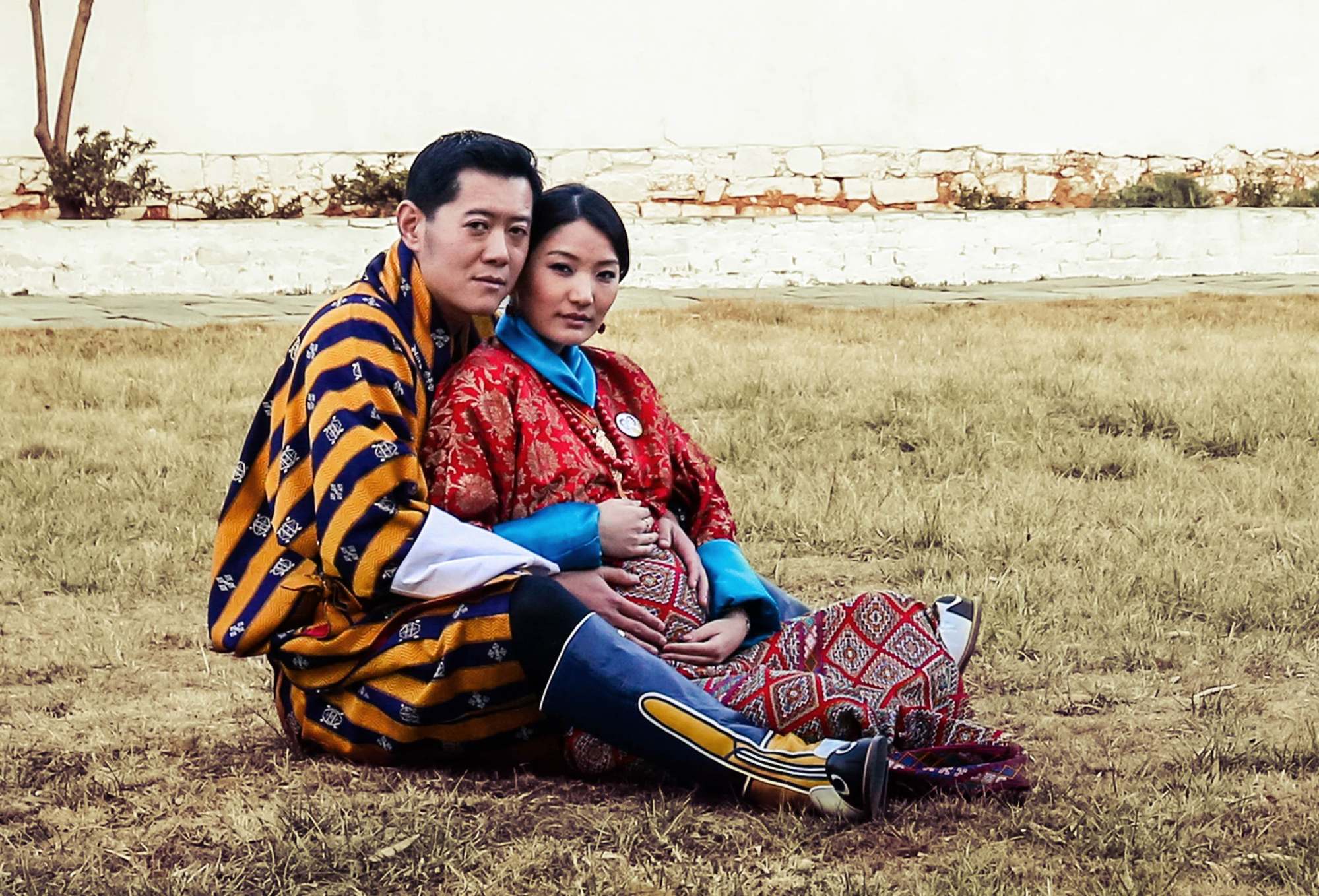 Queen Pema married King Jigme Khesar Namgyel Wangchuck in October 2011. Their wedding ceremony combined both coronation and nuptials that involved a traditional Buddhist ceremony, a formal proclamation of her becoming Ashi Jetsun Pema aka the Queen of Bhutan and followed by public celebration.
Their nuptials were held in the fortress and Buddhist monastery of Punakha Dzong and Queen Pema donned the Bhutanese women's national dress, kira, which was woven from raw silk, per Jetsun. The royal couple then visited Rajasthan in India for their honeymoon destination, per NDTV, followed by a six-day state visit to Japan.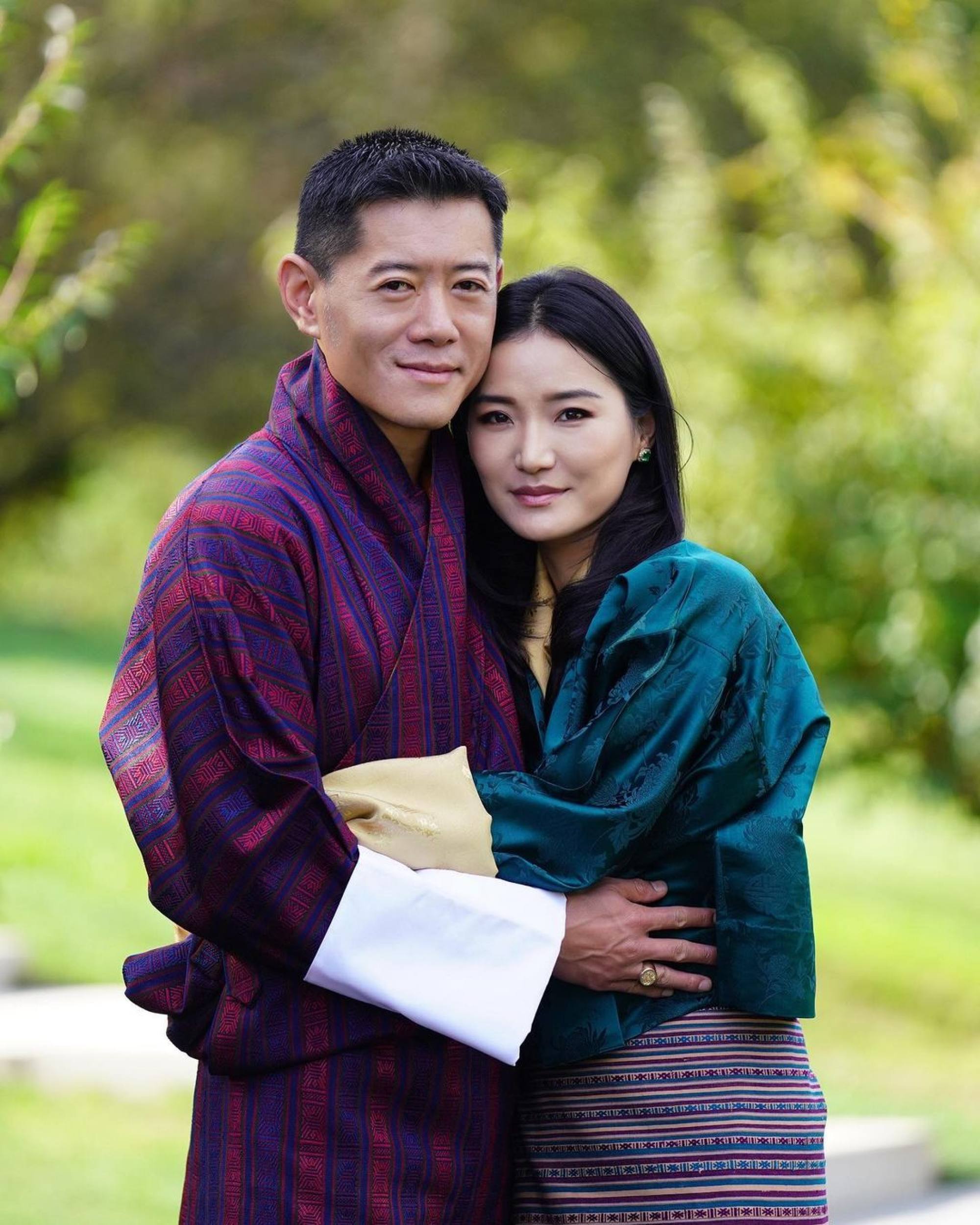 King Jigme Khesar Namgyel Wangchuck was 31 and Queen Pema was 21 at the time of their wedding. He announced his decision to marry before the parliament opening and regarded his then future wife as "warm and kind in heart" and said that "these qualities together with the wisdom that will come with age and experience will make her a great servant to the nation", reported BBC.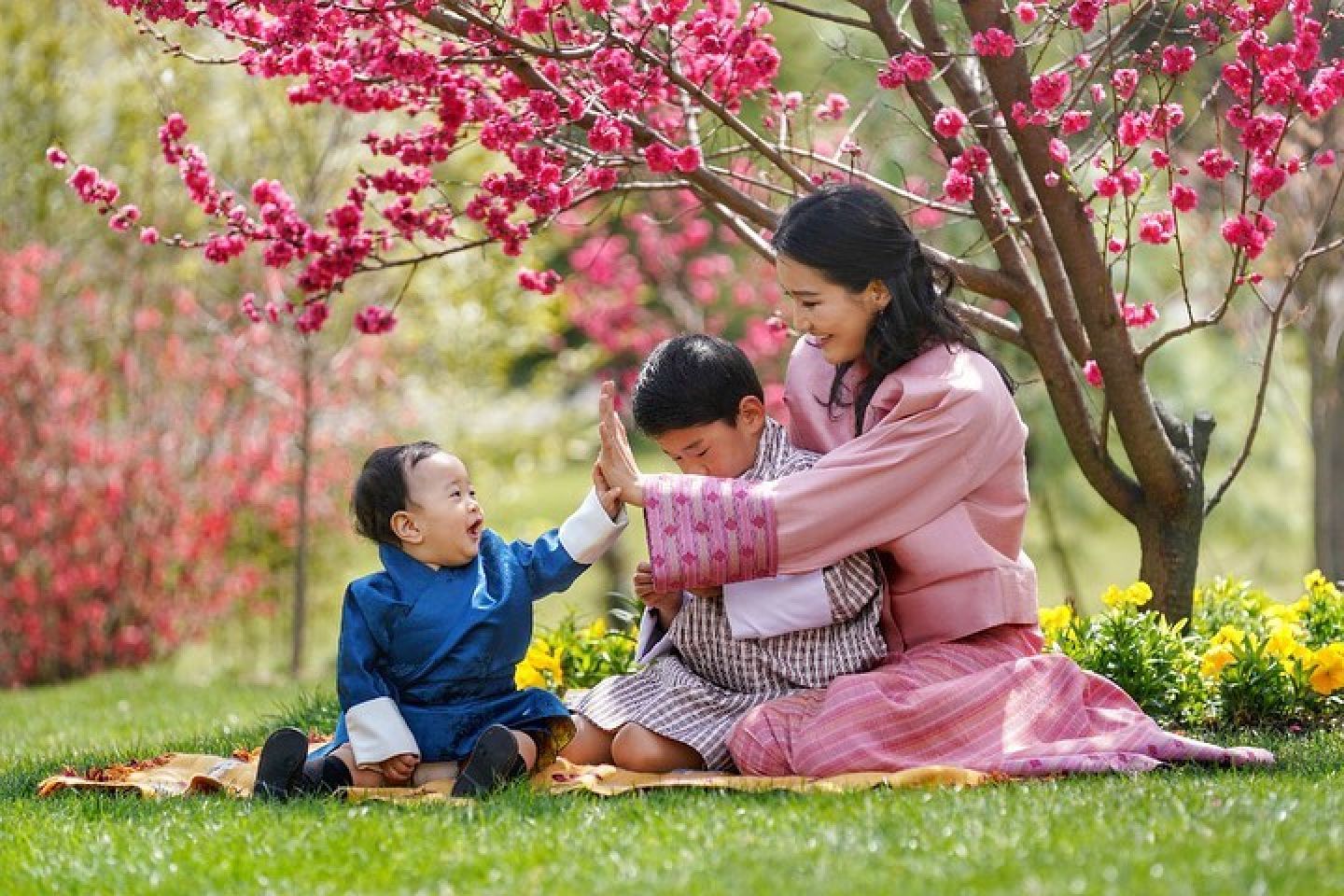 They both studied
in the UK
(King Jigme studied at Britain's Oxford University) and share a love for art. The royal couple is blessed with two children: Jigme Namgyel Wangchuck, six, the heir apparent, and Prince Dasho Ugyen Jigme Wangchuck, two.
But according to The Washington Post, they actually met at a picnic when she was seven years old and he was 17 at the time.
She performs royal duties and works with charities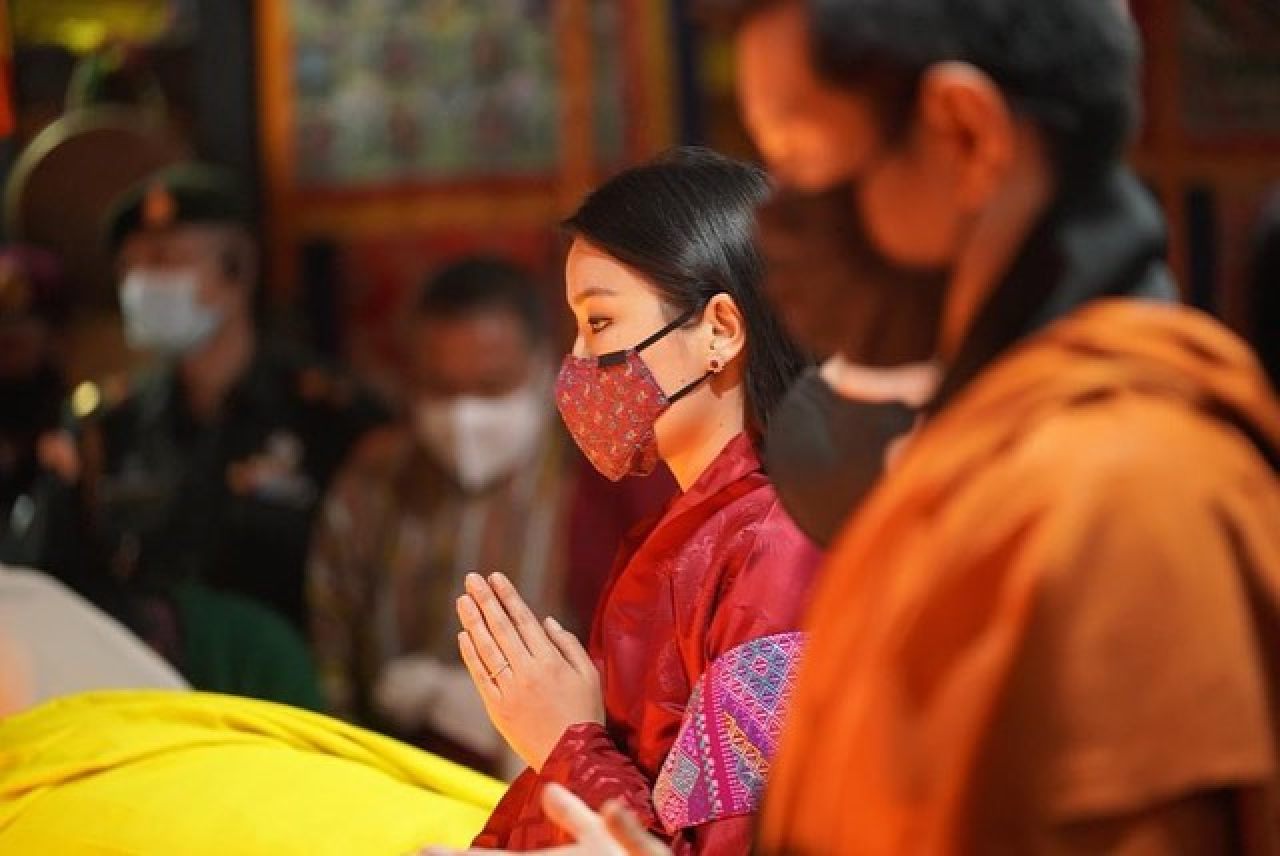 Queen Pema is also active in a myriad of royal activities and obligations. As an environmental advocate, she serves as the patron of the Royal Society for Protection of Nature (RSPN) and as United Nations Environment Programme (UNEP) Ozone ambassador. She is also involved in
various charities
like the Ability Bhutan Society and Bhutan Kidney Association.
She also serves as the president of Bhutan Red Cross Society (BRCS) which carries out efficient humanitarian efforts in the field of disaster management, health and social services, reported The Bhutanese.
She often accompanies the king on his royal visits overseas to India, Singapore, Japan and the United Kingdom.
Why is she regarded as the Kate Middleton of the Himalayas?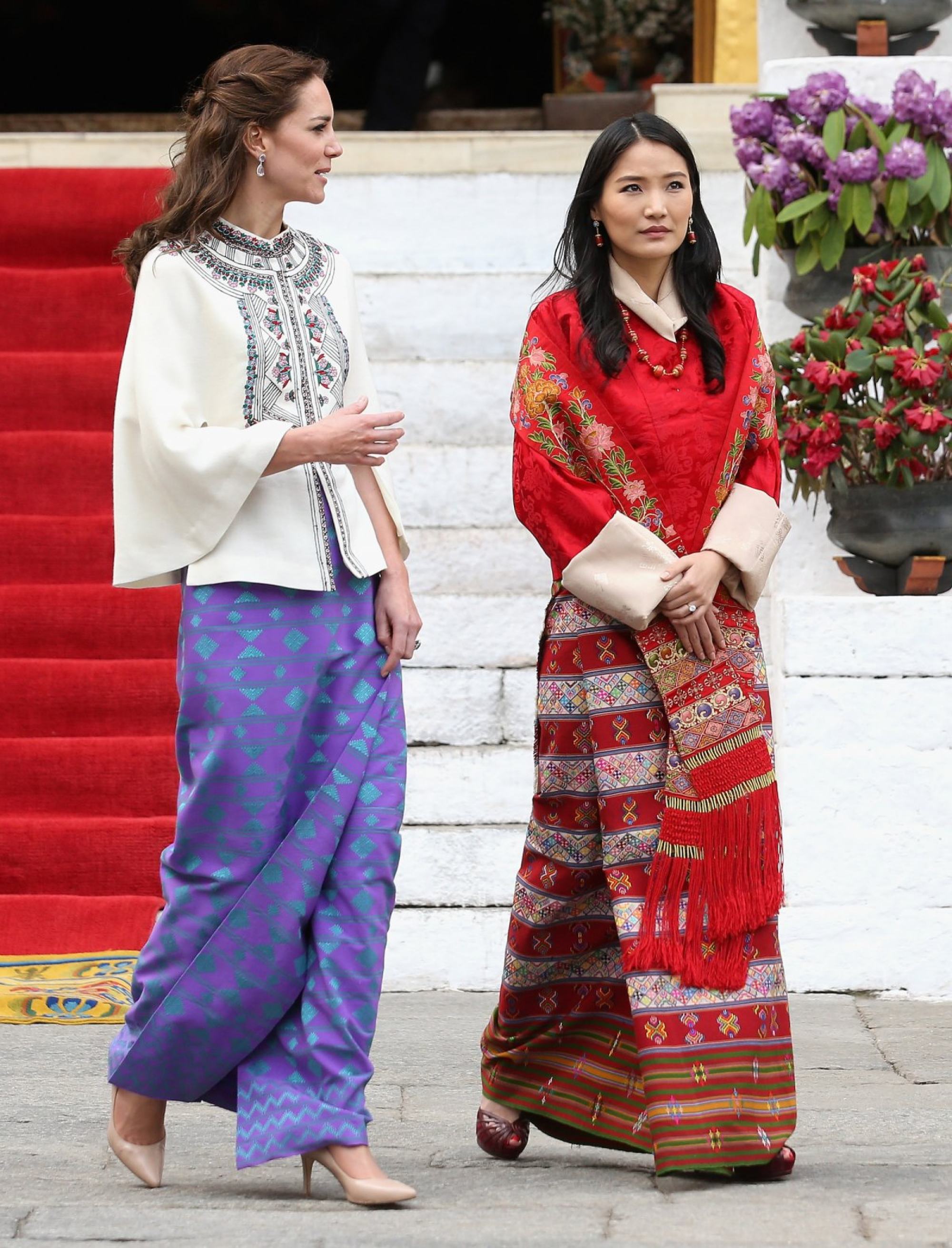 In 2016, she accompanied her husband to join the
duke and duchess of Cambridge
during their visit to Bhutan. Middleton and Queen Pema met for the first time then and the world saw immediate similarities between them, per
Hello!
magazine.
The two royals were considered commoners before marrying into their respective royal families. Not only that, they also share personal similarities as both of their fathers worked in the aviation industry (Queen Pema's father is a pilot) and the two also studied art history during their university days.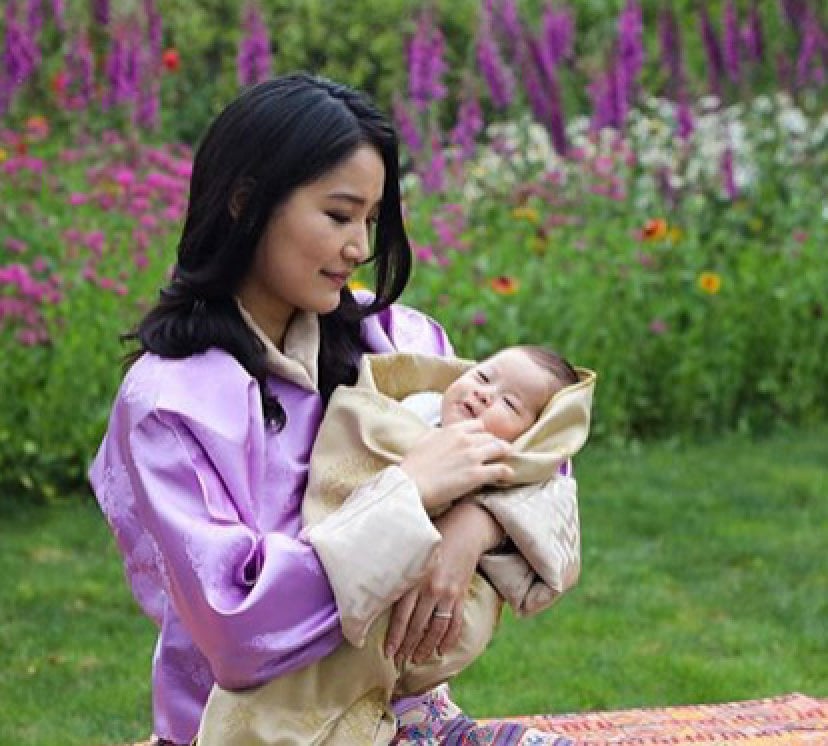 Further parallels, as reported by Forbes, pointed out Middleton and Queen Pema's athleticism and their impeccable fashion senses. The two ladies are beloved for their humble life choices too, seeming to avoid being overly hedonistic or luxurious. The same publication reported that Queen Pema opted to walk around Bhutan to meet her subjects, in lieu of having a lavish honeymoon.

Bhutan's King Jigme Khesar and Queen Jetsun Pema attended Queen Elizabeth's funeral in Westminster Abbey and joined King Charles' reception at Buckingham Palace
It's not the first time the world's youngest queen consort made news – she met Kate Middleton and Prince William in 2016, but did you know her husband is actually her distant cousin?