Indian billionaire wives, compared: Nita Ambani and Priti Adani are married to two of the richest men in the world, Mukesh Ambani and Gautam Adani, but how similar are their lives, work and style?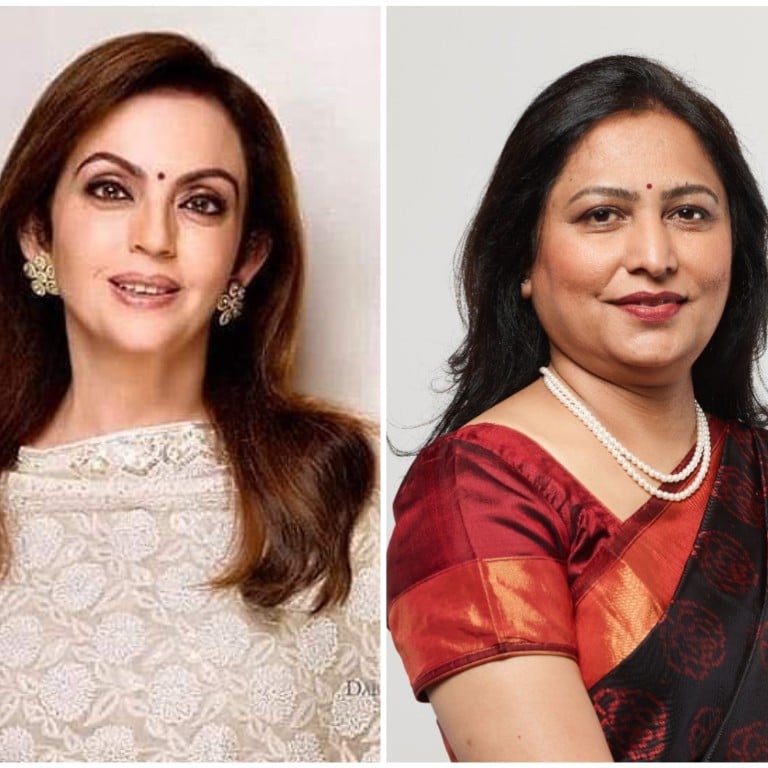 Their husbands are constantly in the news. If it's not because they've made another billion, adding to their massive wealth portfolio, then it's because Mukesh Ambani, 65, and Gautam Adani, 60, are being pitted against each other. They're two of the most powerful, influential and richest Indians on the planet, after all.
Adani's wealth is at an estimated US$133 billion while Ambani's is around US$83 billion, per Bloomberg. And as they face off in the business world, they are supported by a no less powerful force – their wives.
Enter Nita Ambani, 58, and Priti Adani, 57, the two women who have backed their men from before the riches to their mega-wealthy era. The two wives have plenty in common, but there are many differences between them, too.
We present the two forces behind India's richest, compared …
They were both introduced to their husbands through family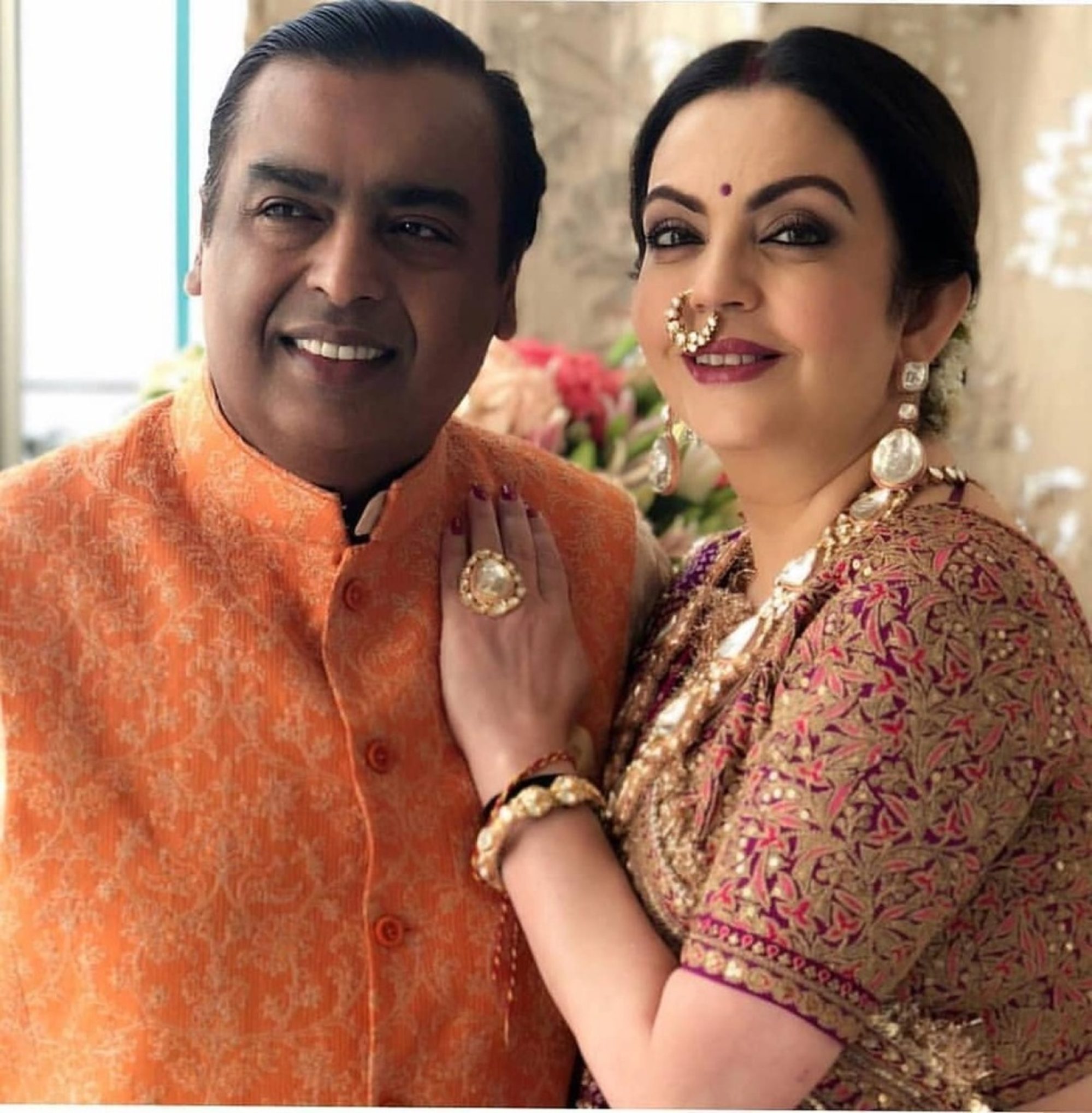 It was Mukesh's father Dhirubhai who introduced his son to Nita. According to The Times of India, Dhirubhai had seen her dancing and knew she was meant for his son. He called her and set up a meeting.
Mukesh had given his father permission to look for a potential wife, but said the final decision would be his own. The couple met and Mukesh knew that Nita was the one. He ended up proposing to her
while he was driving in traffic
, the couple told Simi Garewal during an interview.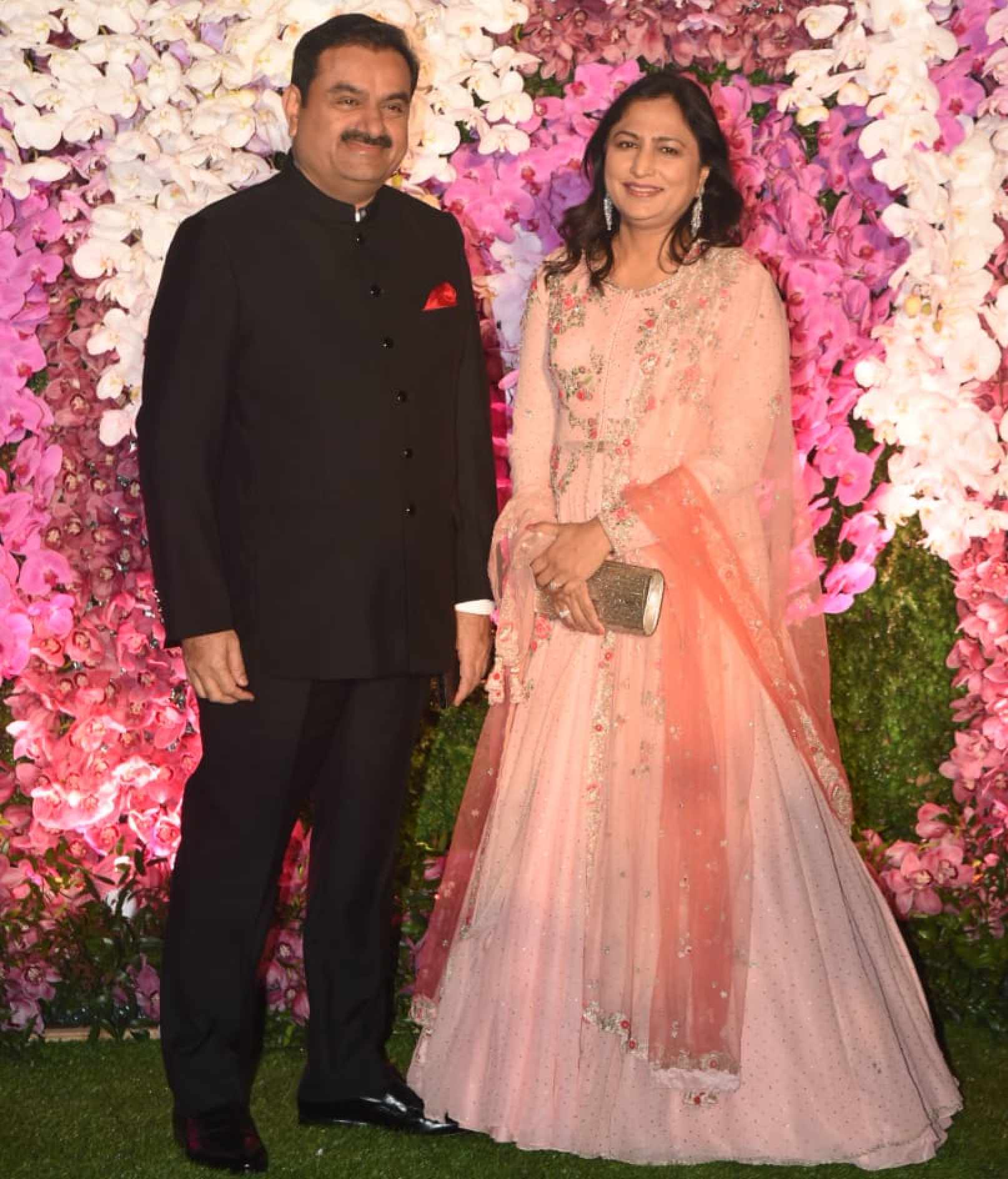 In an interview with Your Story, Priti confirmed that her marriage to Gautam was arranged by family elders. She said she was studying dentistry and graduated after she got married. She described Gautam as being the person who "pushes" her to chase her dreams.
Nita is extravagant, but Priti keeps it simple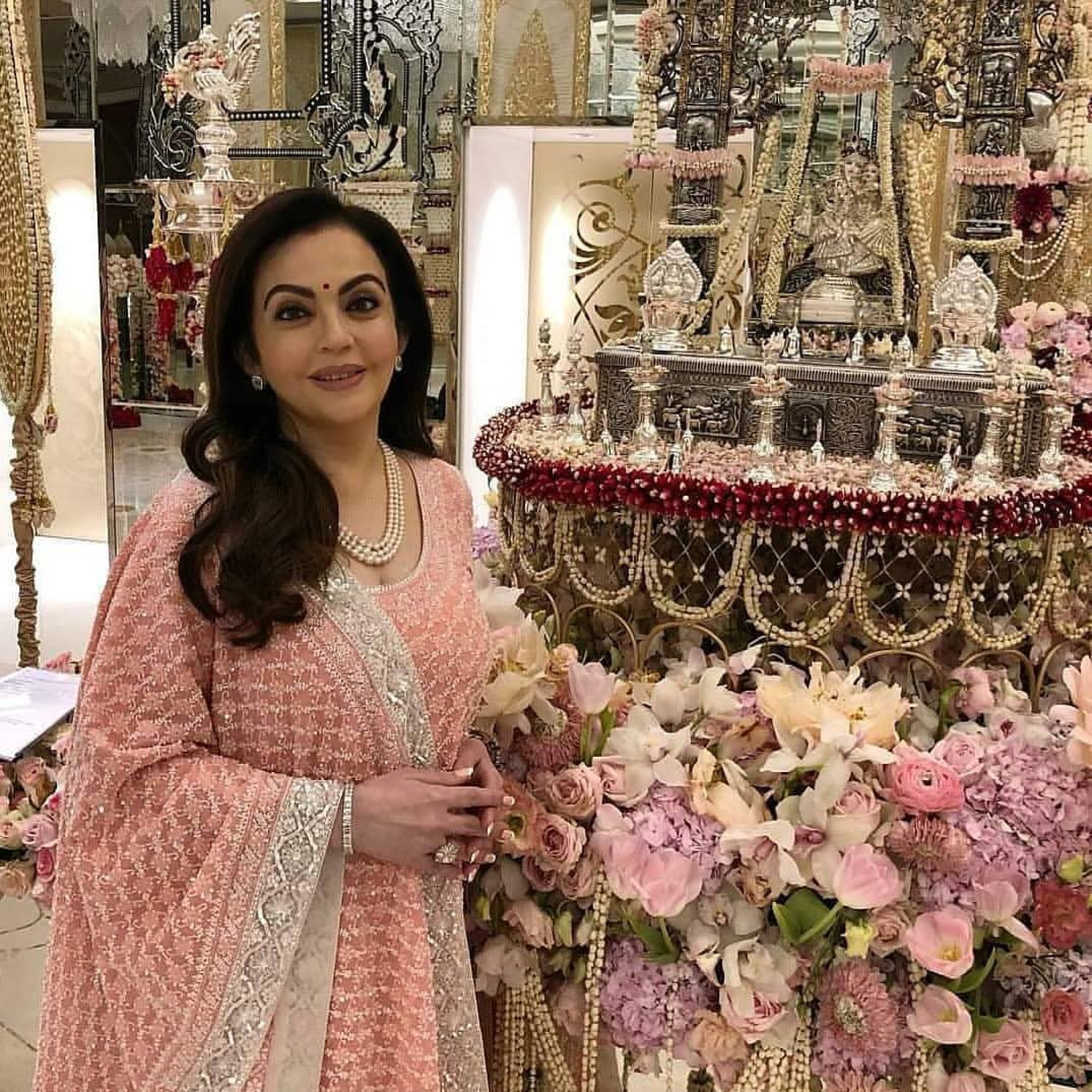 Ambani is known for rocking jeans while on the cricket pitch watching her team, the Mumbai Indians compete in the Indian Cricket League (IPL) – but she can also be the queen of glam. Ambani has
notoriously expensive tastes
and has over the years developed a reputation for enjoying the finer things in life.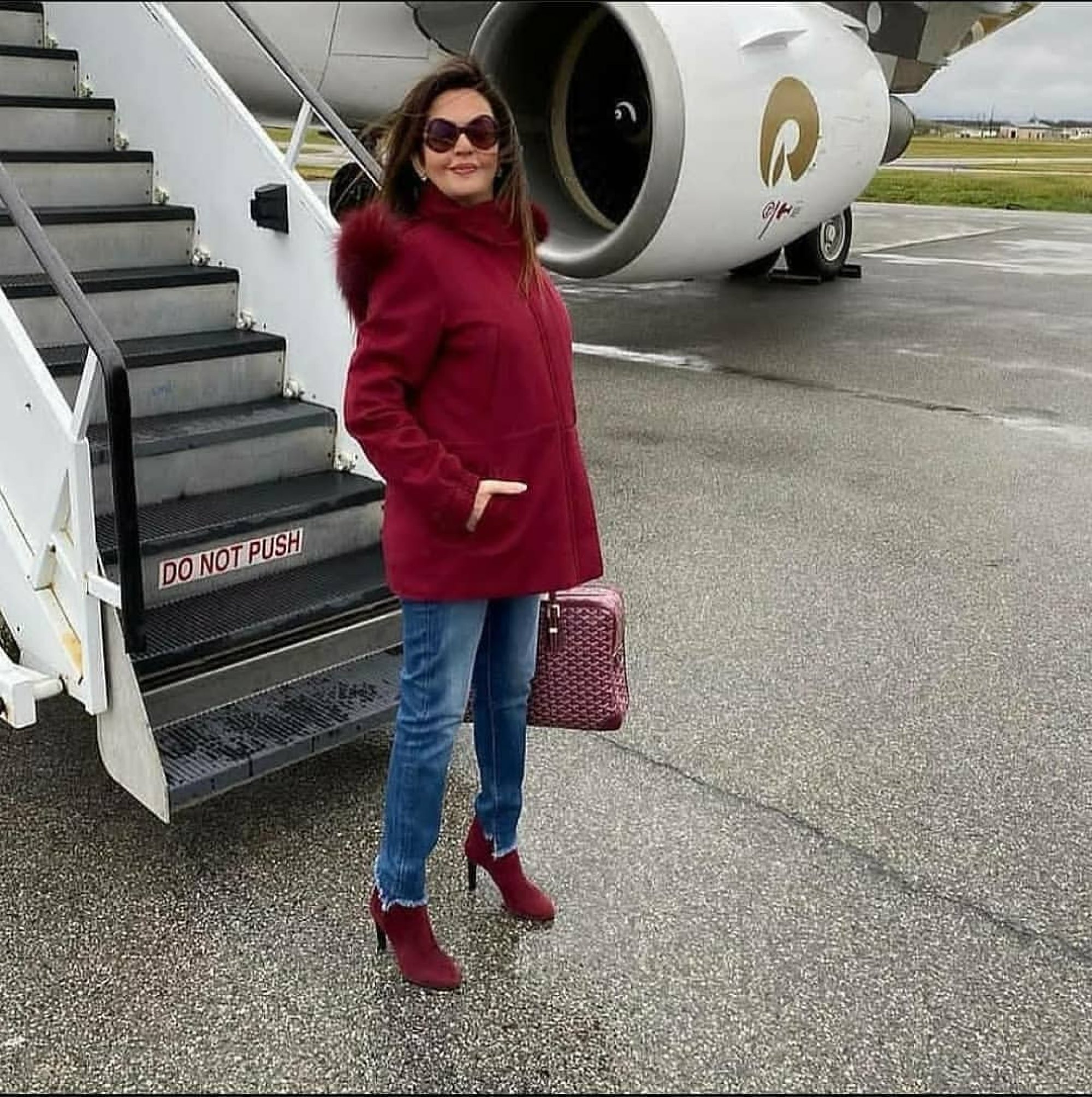 According to reports, Ambani has a rule to
never wear the same pair
of shoes more than twice. Marketing Mind India stated that her shoe collection is filled with big brands including Jimmy Choo, Marlin and Garcia.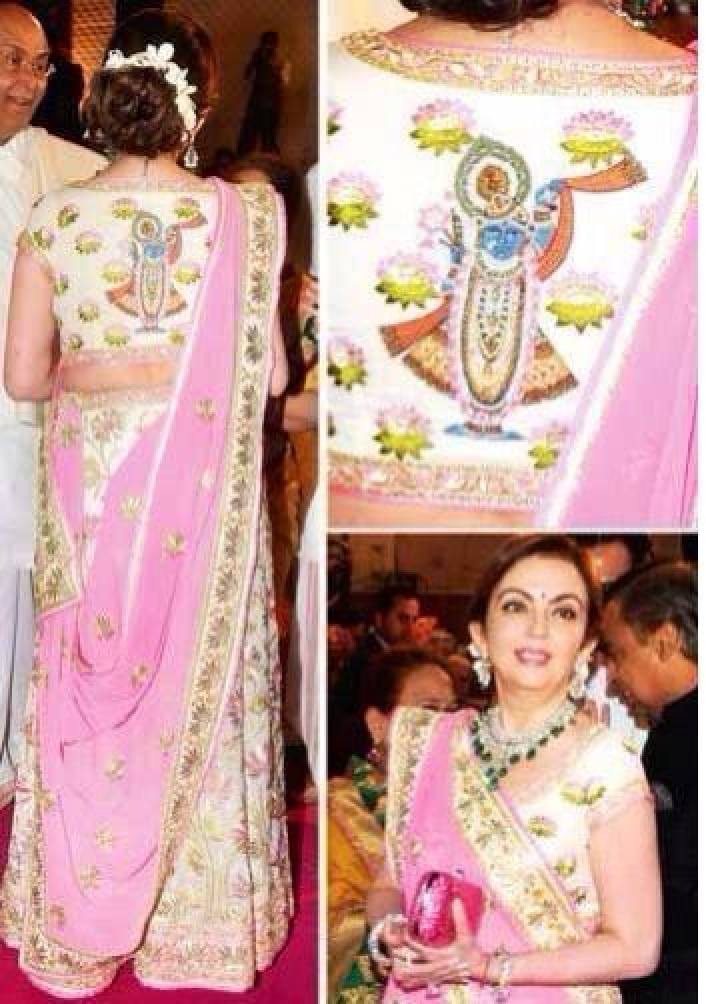 She also famously wore a US$50,000 sari, one of the most expensive saris in the world at the time, reported East Coast Daily. Herzindagi added that Lord Nathdwara is depicted at the back of the sari and the garment was embellished with emeralds, rubies and pearls.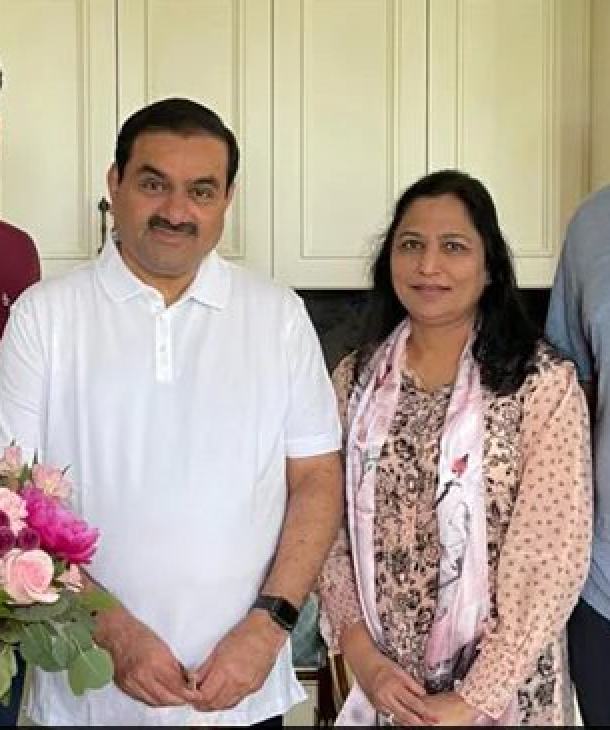 While Ambani makes headlines for her luxury fashion choices, Adani cuts a more humble picture. Not only does she avoid the spotlight, she also chooses simpler saris with minimal embellishments.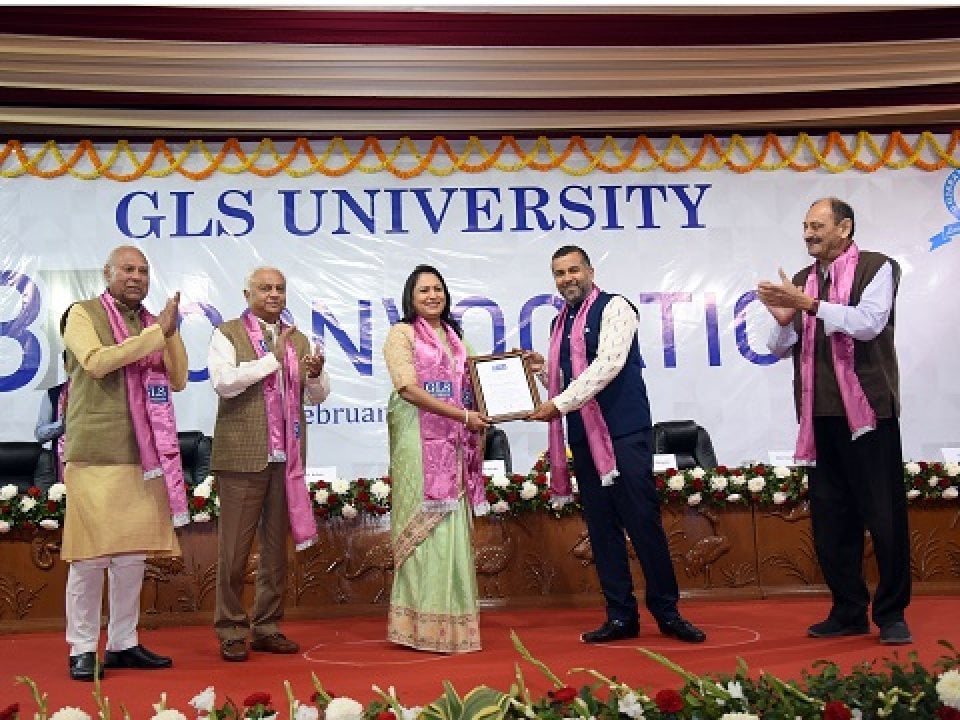 Priti is a qualified dentist, reported Time Now News, but after marrying Gautam she decided to focus on the Adani foundation. In an interview with Your Story, she said she chose to make it her life's work to help thousands of people.
They both do charity work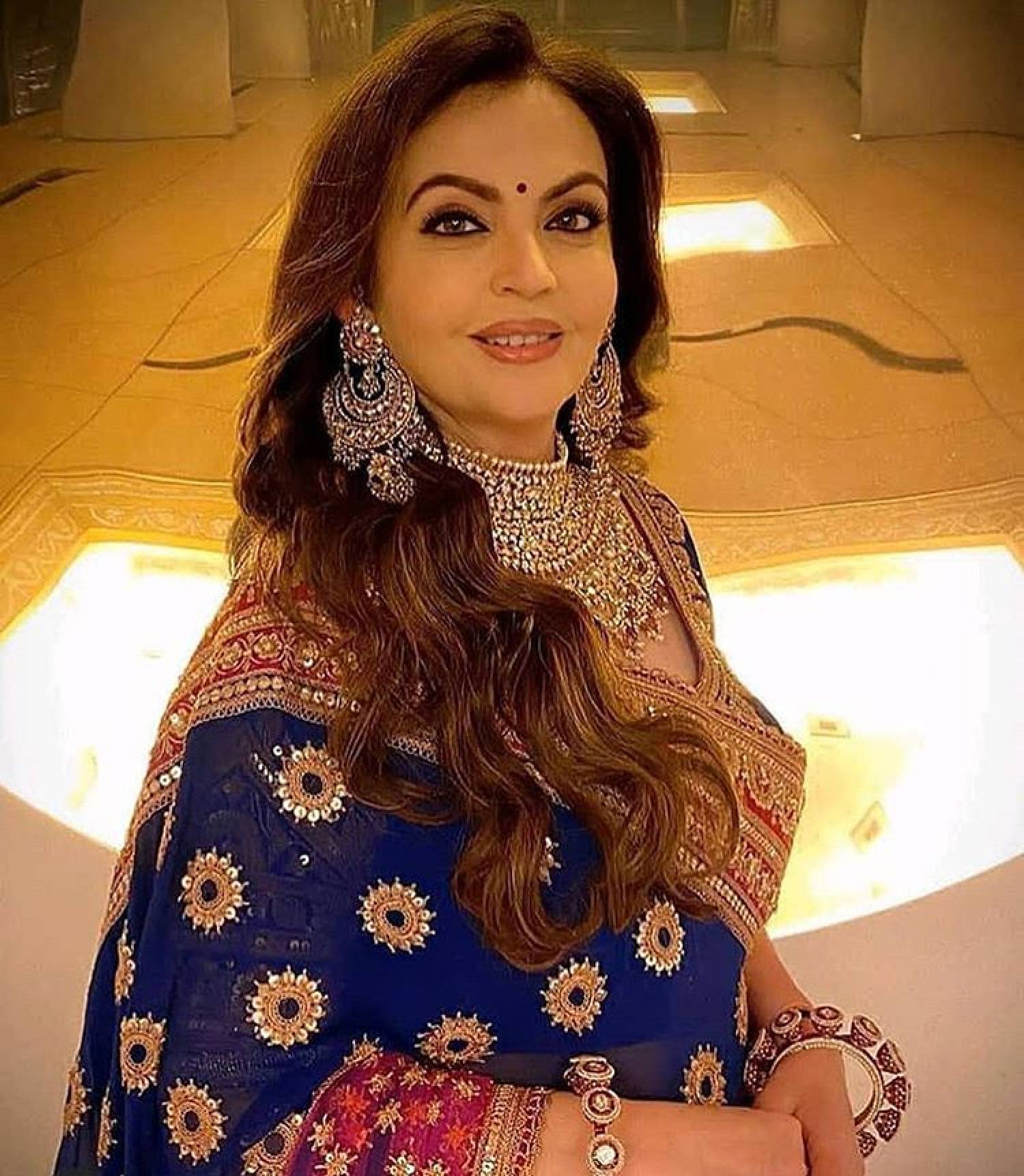 Nita is known to be a strong advocate of women and educating young girls in India. She is the chairperson of the Reliance Foundation and the Dhirubhai Ambani International School.
In an interview with Femina back in 2019, she said she considered herself a "mother of so many children".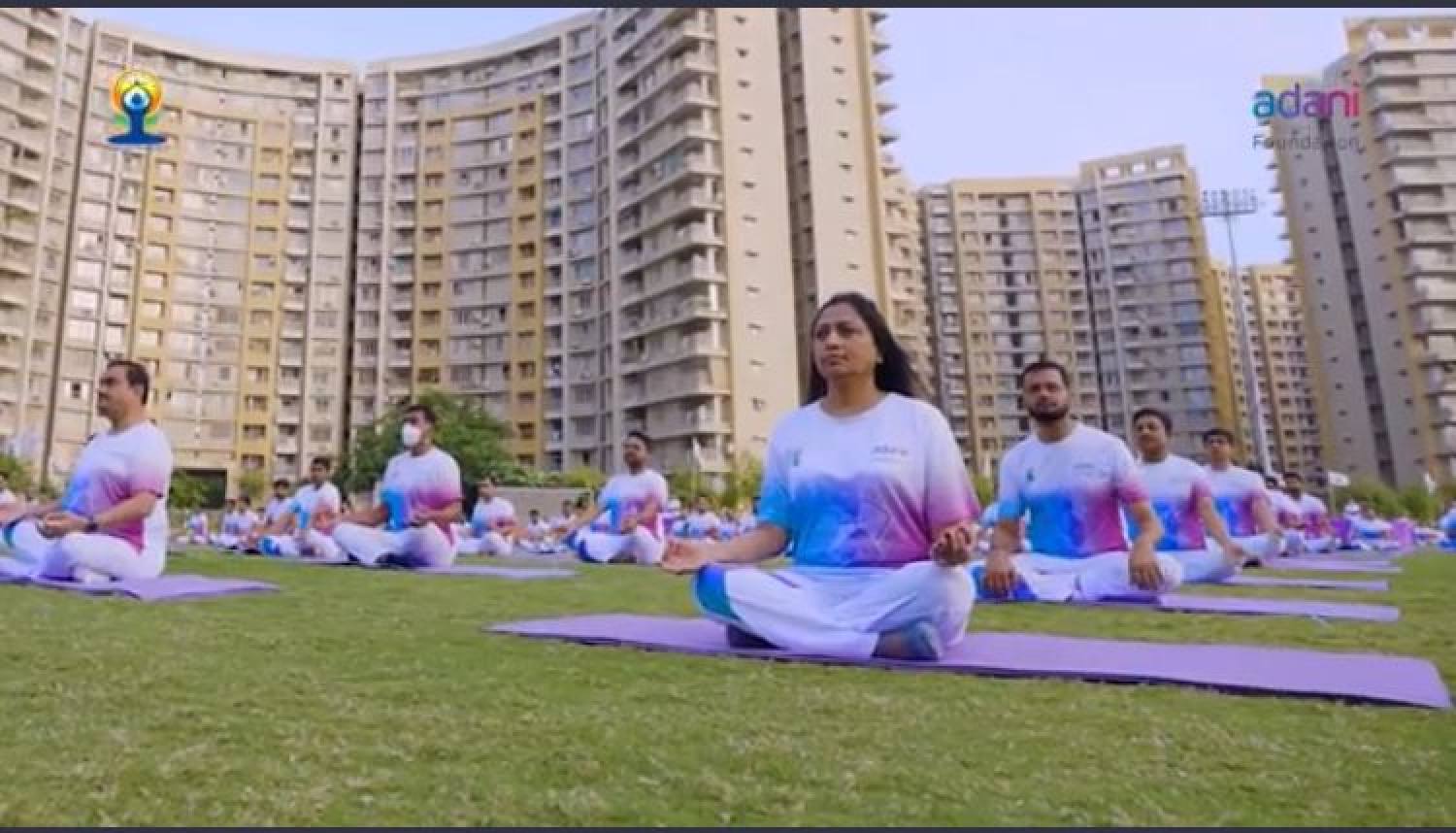 Adani, meanwhile, focuses all of her attention on the family foundation, which works in education, community health, sustainable livelihood development and infrastructure development, according to its website.
The big moves spearheaded by Adani have resulted in her being called a respected educator, reported Times Now News. After more than 20,000 people were killed in the Bhuj earthquake in 2001, Adani established the Adano DAV Public School in Mundra to ensure children were still given access to education.
They give strength to their families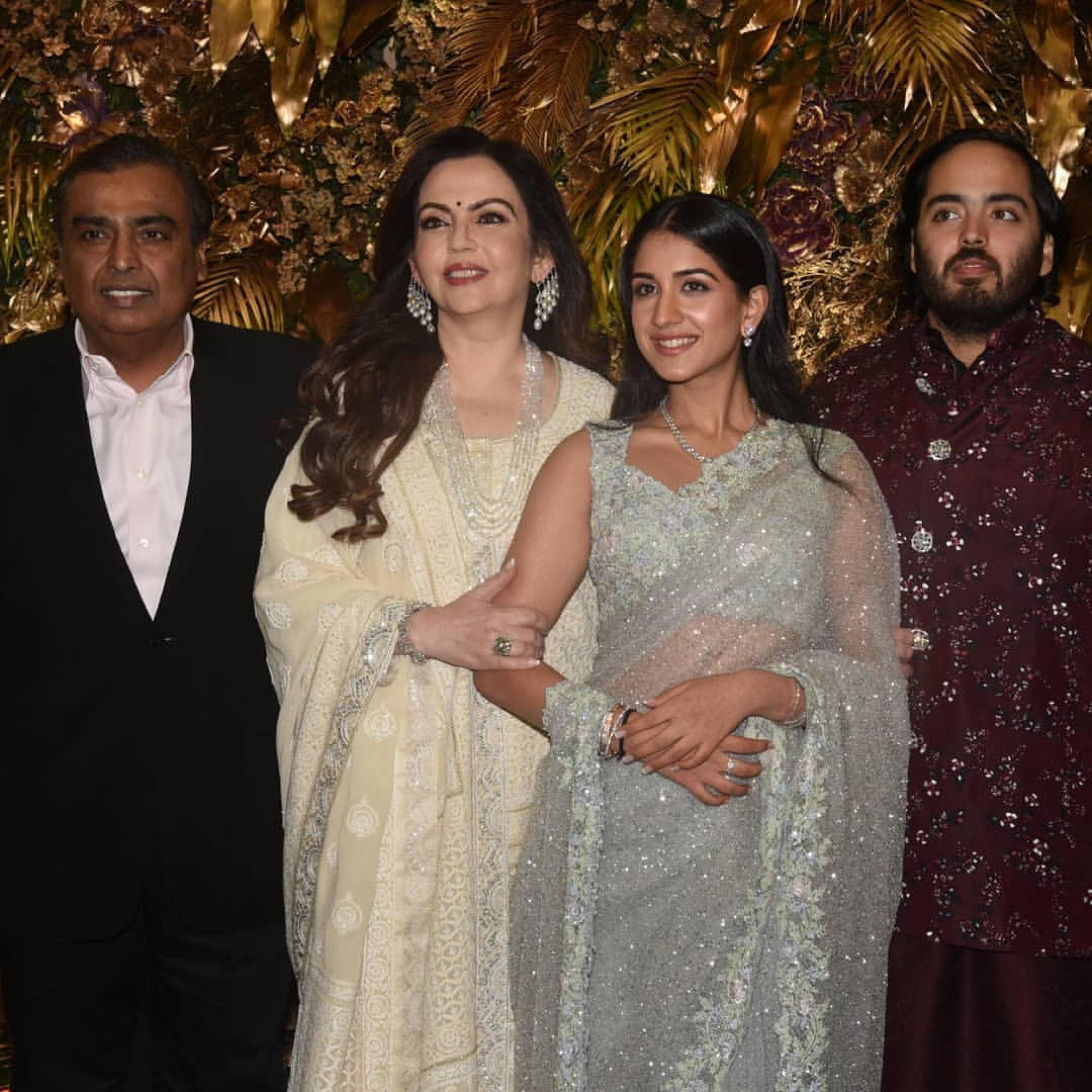 Both Ambani and Adani are pillars of strength to their families, with their children singing their praises. When Nita's youngest son Anant
went on a health journey
to lose 108kg in 2016, Nita supported him by following the same diet and exercise plan.
"A child does what his mother does, so I couldn't be seen eating while putting him on a diet," Nita told The Times of India. "So I went on a diet along with Anant. Whatever he ate, I ate. Whenever he exercised, I did too. If he went for a walk, I would go along. By virtue of being his mother, I lost weight. He was my main motivation and continues to be, as we are still fighting obesity. There are so many children who have this, and mothers feel shy admitting it."
Nita has also spoken about her
relationship with her daughter
, Isha. She told
Femina
that after Isha got married and moved out of the house, she missed her. She said it was the small things, like getting ready and having dinner together, that she missed the most.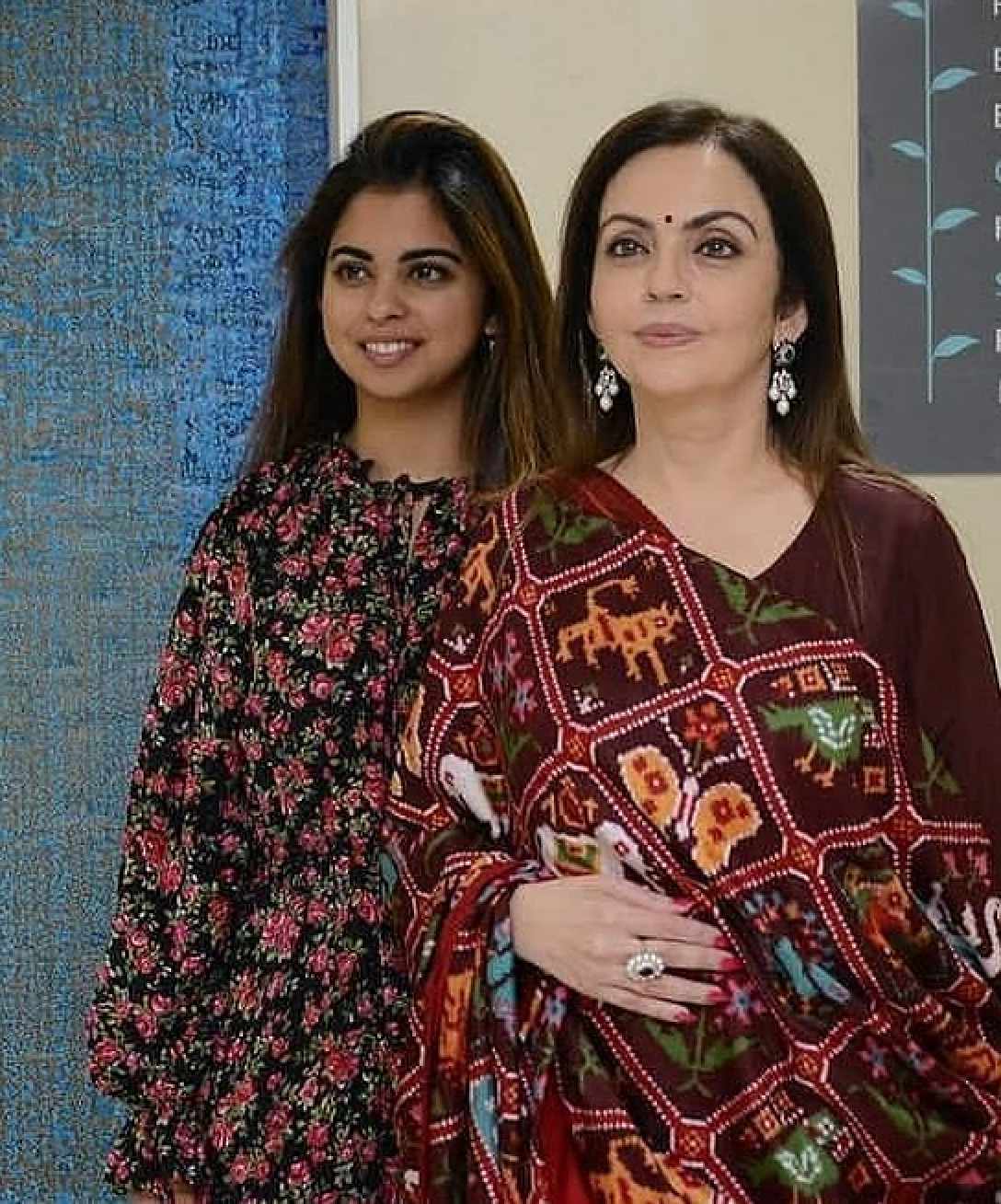 In an old interview with The Times of India, Isha spoke about how her mother was always there for her children, balancing life while ensuring they grew up with a humble childhood.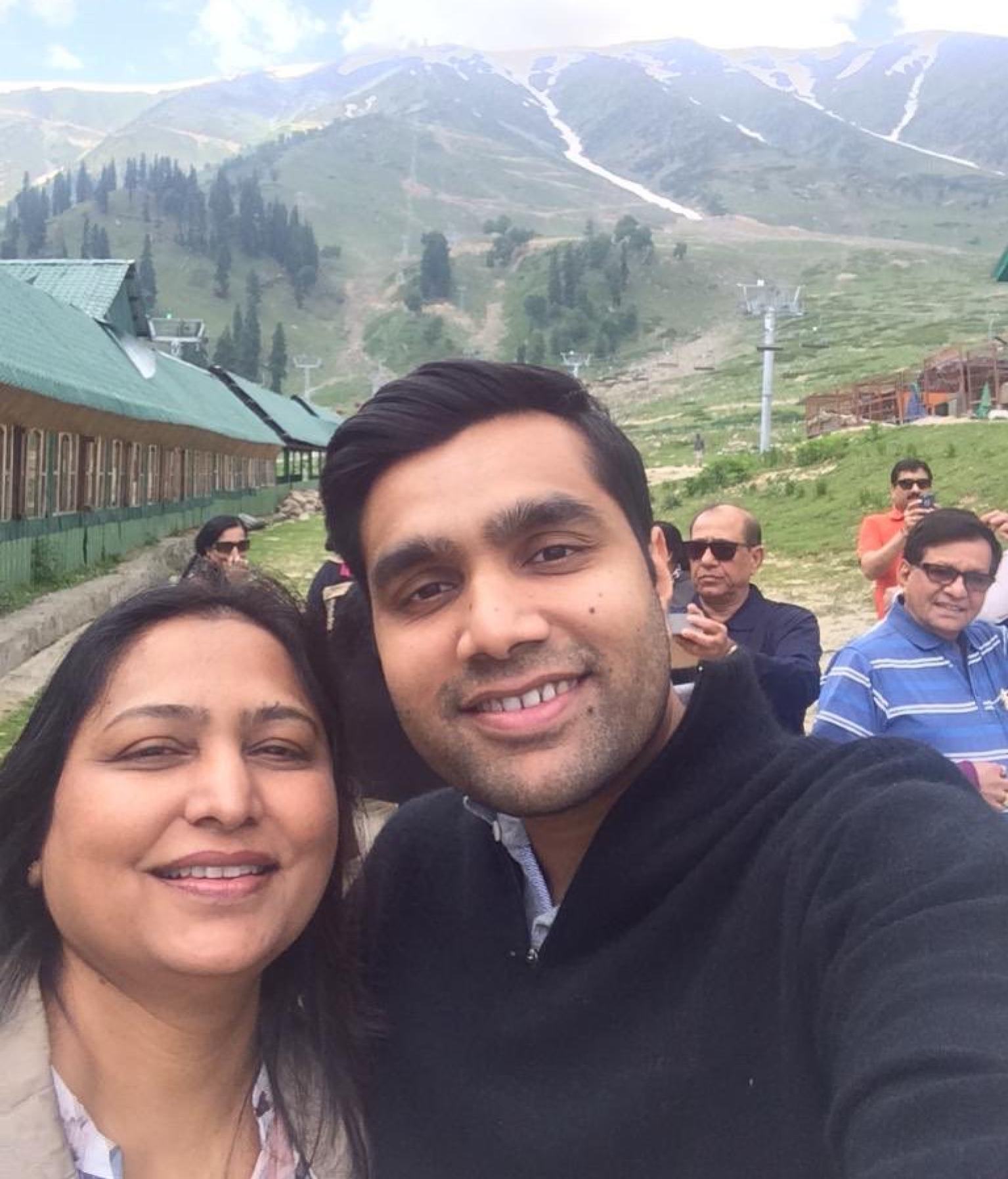 Adani's eldest son Karan has also openly sung his mother's praises. In a post on Twitter in 2018 for Mother's Day, he said his mum inspired him every day.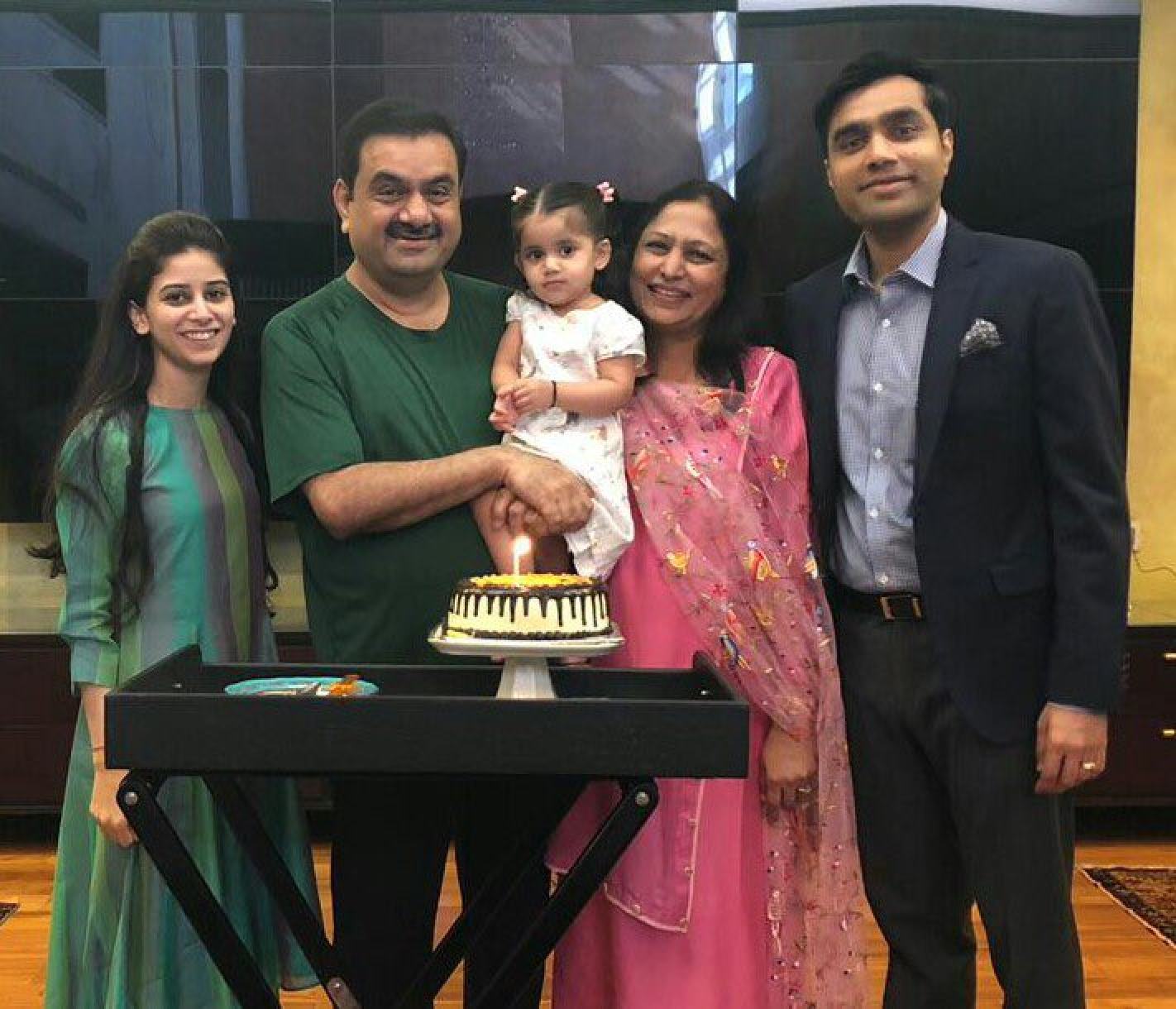 In another post, he said his mum has an inspiring personality and is his guiding force for life.

Nita and Priti both met their future hubbies through family, and are close to their kids – Akash, Isha and Anant Ambani, and Karan and Jeet Ambani, respectively
Nita has the bigger eye for luxury, splurging on Jimmy Choos and Garcia, while Adani has a more humble fashion sense – but both are dedicated to philanthropy