Who are Sarah Jessica Parker's teen twins, Marion and Tabitha Broderick? The SATC star's surrogate-born daughters channelled mum's style sense at the Hocus Pocus 2 premiere – in SJP heels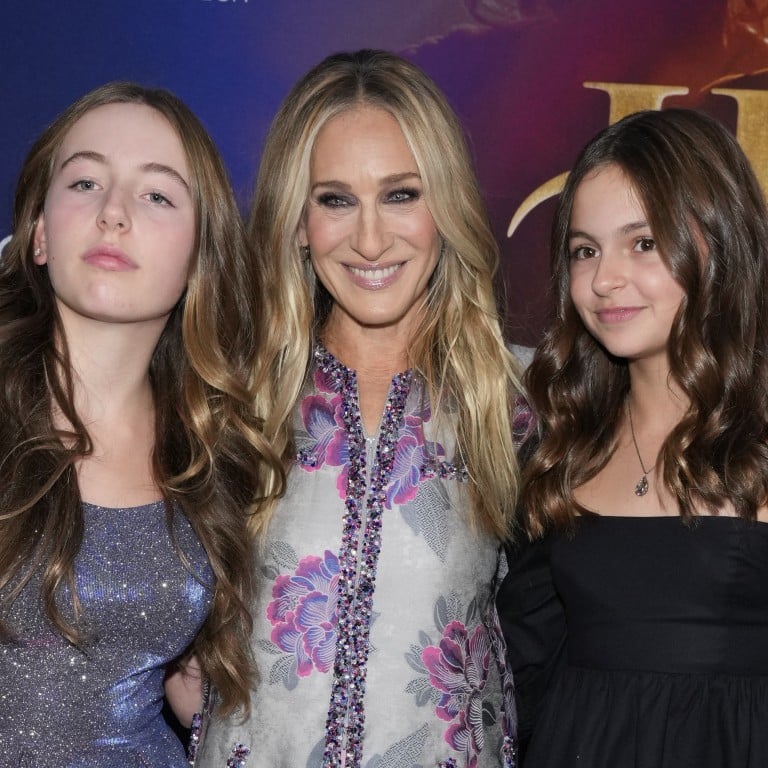 Will Sarah Jessica Parker's twins follow in their mother's fashionable footsteps? It's perhaps too early to tell, but the teens are certainly hinting at a stylish future ahead with their recent chic red carpet looks.
The 57-year-old mother-of-three recently attended the premiere of Hocus Pocus 2 at New York City's Lincoln Square Theater. SJP reprises her role as Sarah Sanderson in the film, a sequel to the 1993 fantasy classic, which began streaming on Disney+ on September 30 – a month before Halloween.
Of course, the
And Just Like That … star
looked as glamorous as ever, but all eyes were also on her usually spotlight-shy family members in tow.
With Parker were her husband, American actor Matthew Broderick, 60, and her 13-year-old twin daughters, Marion and Tabitha – a welcome sight for fans eager to get a glimpse of the stylish set.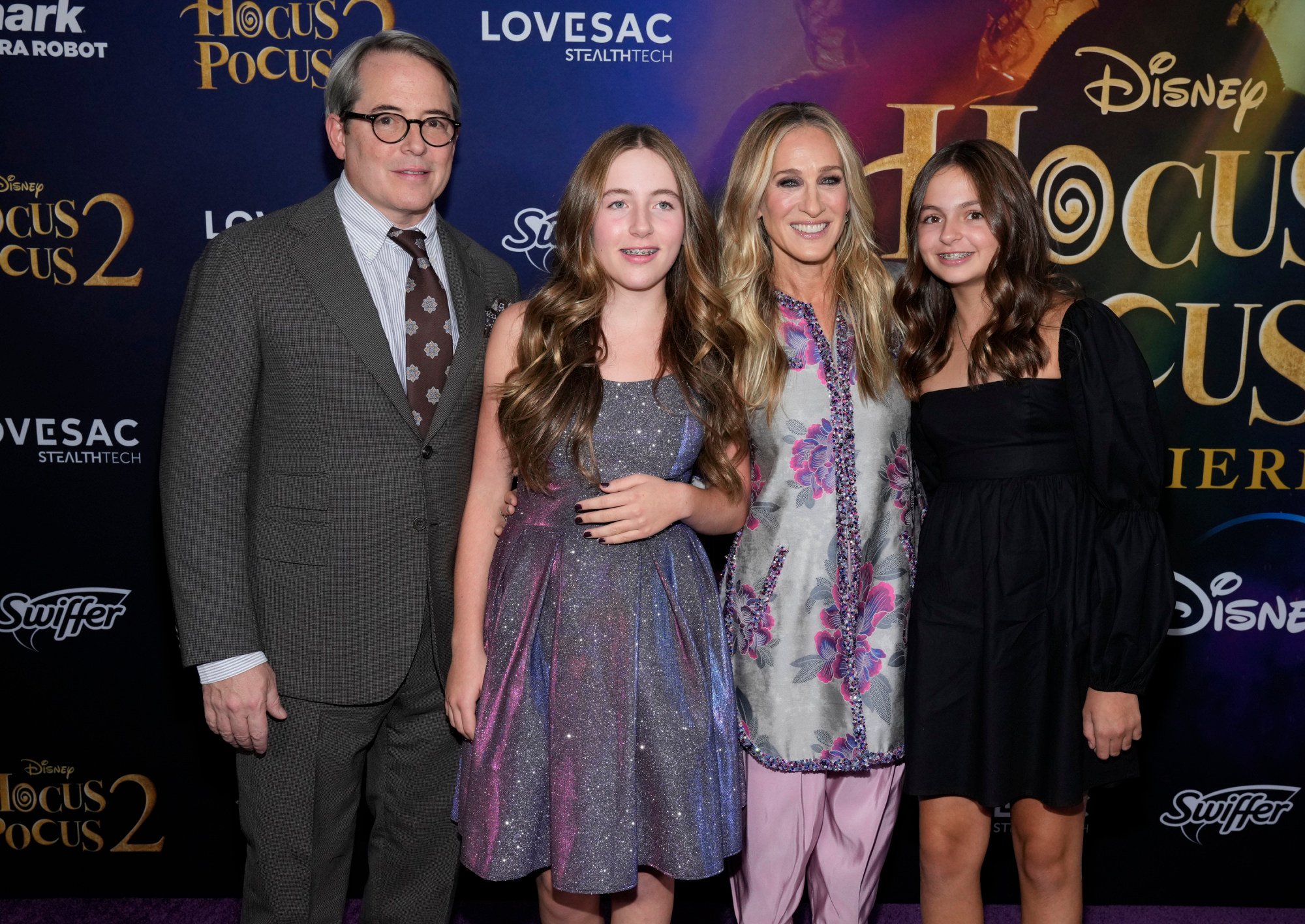 Despite their high-profile status as actors, Parker and Broderick are known to keep their children out of the limelight. Marion and Tabitha's older brother, 19-year-old
James Wilkie Broderick
, has been quite low-key himself.
So here's what we know about the teen twins so far …
Marion and Tabitha Broderick were born via surrogate mother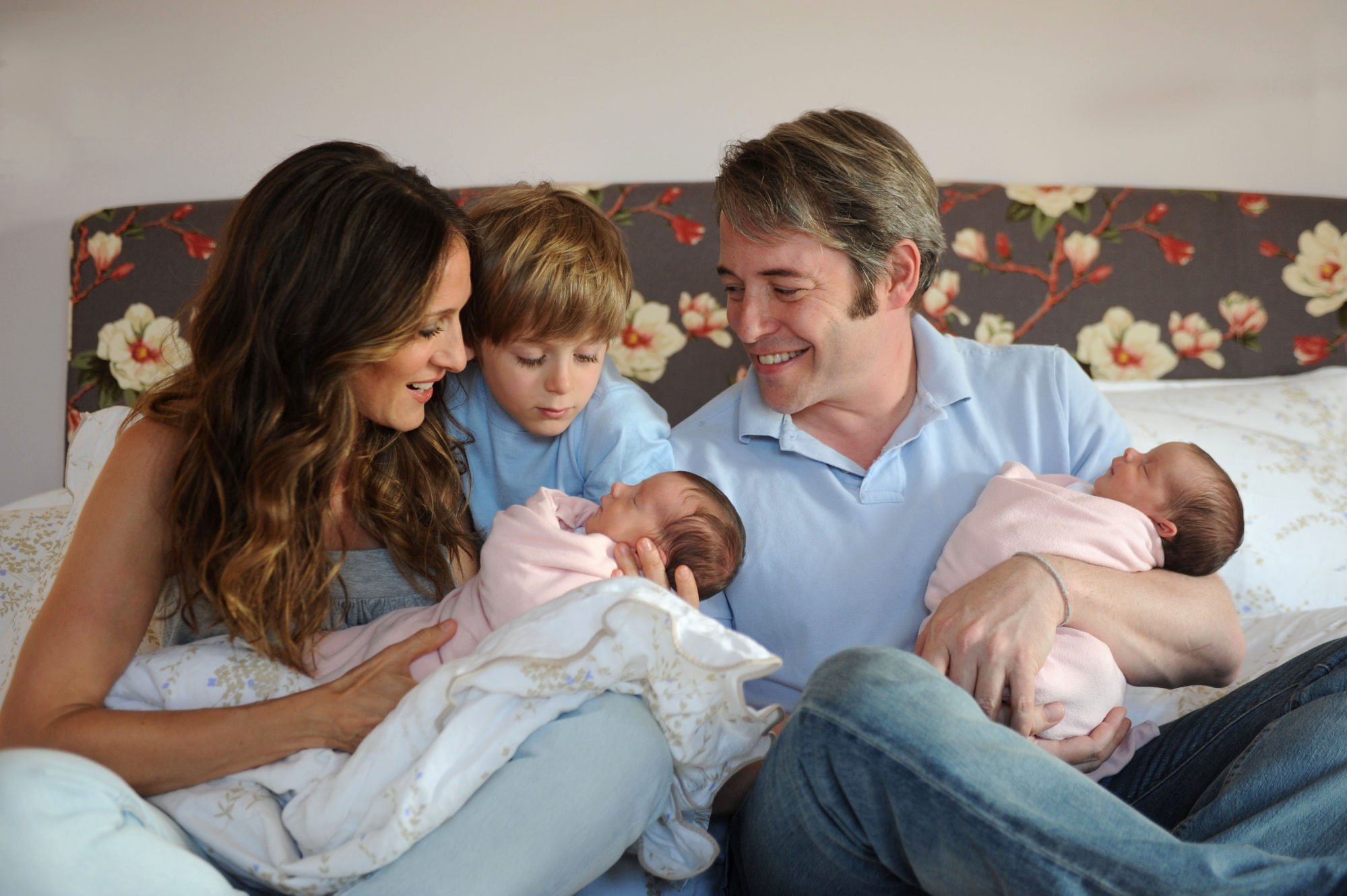 When Parker gave birth to her eldest, Wilkie, she was 37 years old, which, as per Oprah Daily, made conceiving a second child difficult. The couple tried multiple options to give their son a sibling, and eventually decided to go down the surrogate route – a choice that'd give so much joy to the family. In 2009, Parker and Broderick happily welcomed their twins, Marion Loretta Elwell Broderick and Tabitha Hodge Broderick, on June 22 in Ohio, per People.
Marion and Tabitha's sibling James Wilkie was thrilled to become a big brother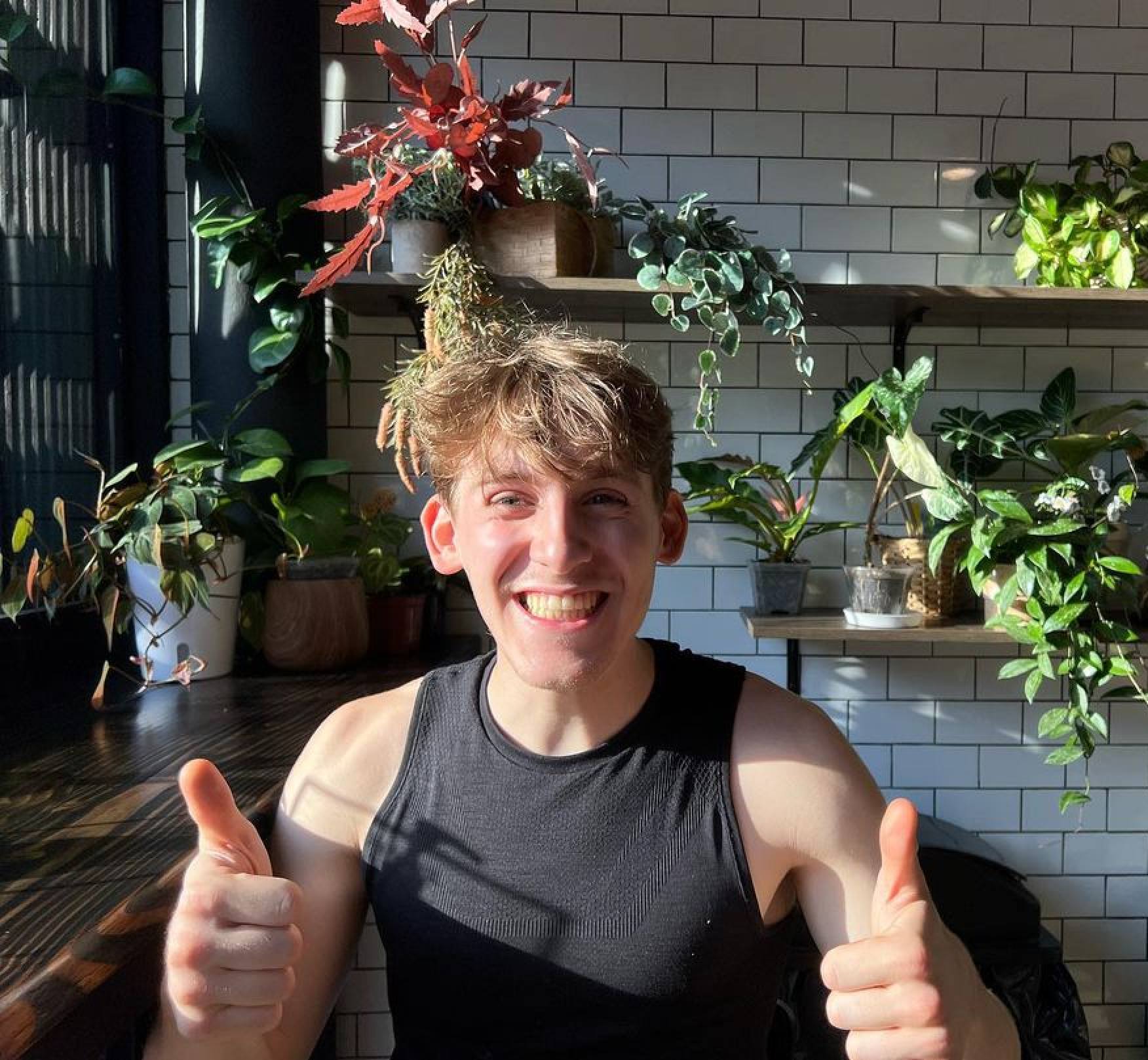 Breaking the news to James Wilkie, who was then six years old, was something that Parker had been "pretty candid with" she told Access Hollywood. Naturally wanting to keep mum about the news until the time was right, Parker didn't want her son to be "burdened with a secret" and was "very careful about telling him".
"On the other hand, I wanted him to have time to adjust to the idea of sharing his mama and his papa," recalled Parker. And so they eventually told the young James Wilkie, and realised that their son was "ready to be an older brother". Awaiting his soon-to-be baby sisters gave him a "sense of pride", she said.
Both girls wanted to be carried at the same time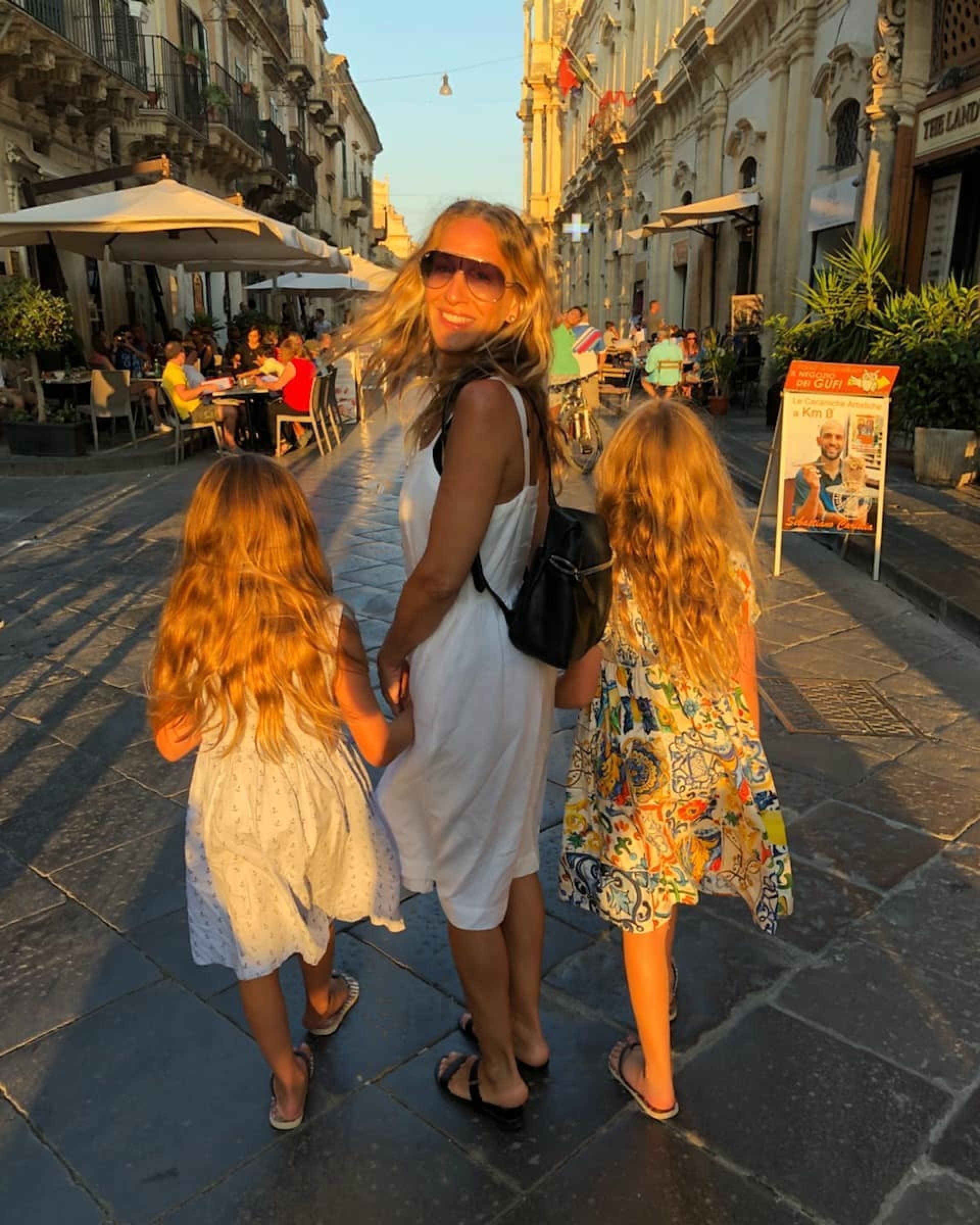 Known for her eternally slim figure, motherhood seemed to have played a big role in keeping Parker fit through
all these years
. In 2011, on a UK show called
This Morning
, she shared, "Well, honestly, my daughters insist on being carried at the exact same time."
"They're like 25 pounds [11kg] now each," she added. Quite the workout for the working mum!
Unique personalities and fashion styles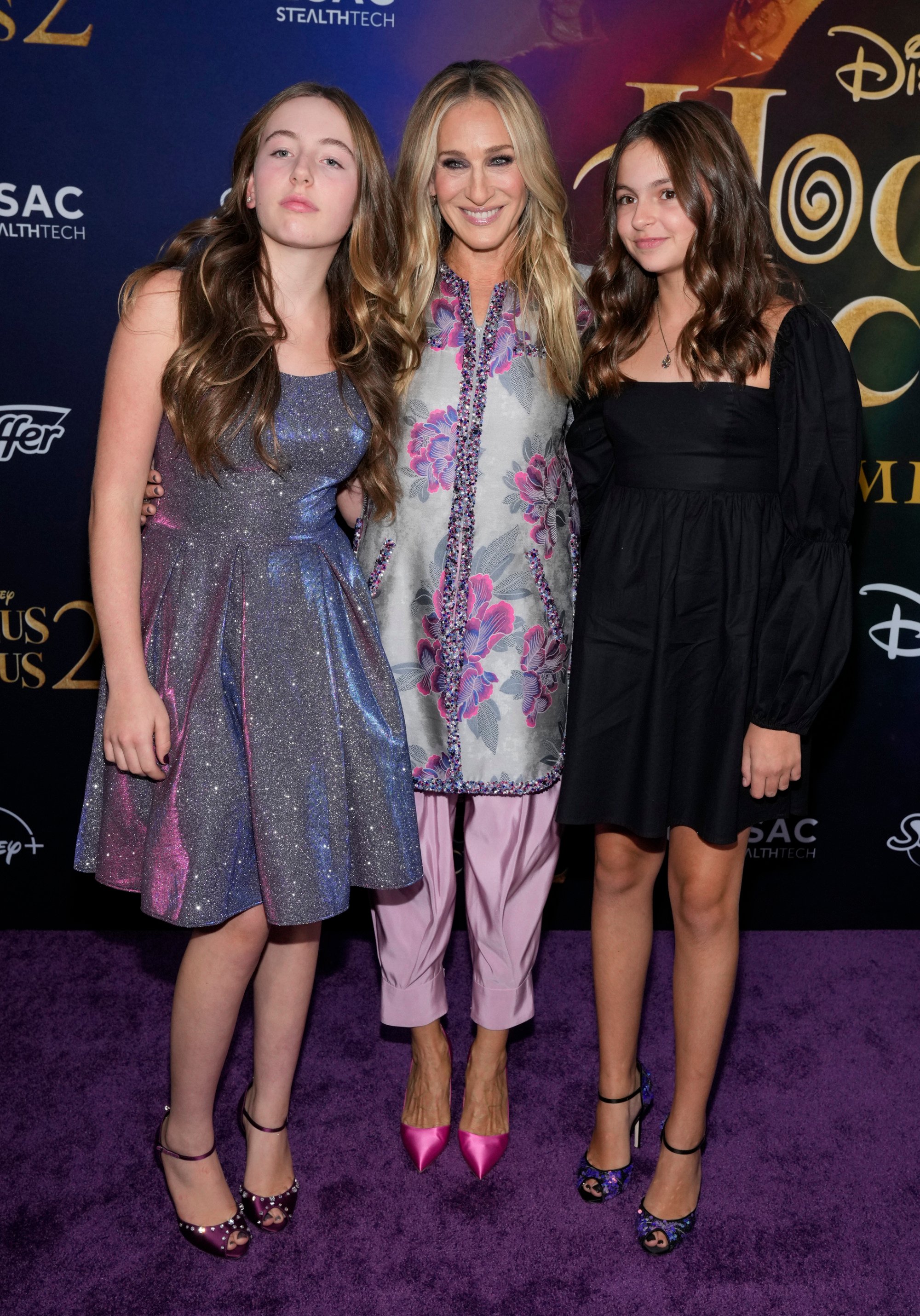 Despite being together since birth, Tabitha and Marion appear to be in touch with their unique identities – and are embracing their differences. "They have different interests," Parker told People. "They're really devoted to each other, but they'll also say, 'I need time away from her.'"
As per posts on Parker's Instagram, Tabitha's taken up an interest in sewing clothes. "Tabitha can play by herself for hours. Loretta always needs to be checking in," the actress added.
Her daughters have established their own personalities and preferences with Parker admitting she sometimes forgets they're twins. She added that they go to different schools, which was decided based on Tabitha's idea.
Fast forward to today, and Tabitha and Marion showcase their differing tastes in their choice of red carpet outfits, too. At the Hocus Pocus 2 premiere, beside their fashionable mother wearing a floral embellished jacket and silky pink harem pants, Tabitha chose to wear an understated LBD, while Marion opted for a shimmering number. Both daughters were proudly in peep-toe heels from their mother's SJP Collection.
The twins still enjoy fun, childlike activities with their mum
On her Instagram, the actress likes to occasionally share the sweet everyday moments she has with her children. During Easter of last year, she posted a box of colourful eggs, and wrote that "they still want to do this", referring to an egg hunt.
"It's still always a surprise," Parker wrote on the caption, as her daughters know anyway that it's their mother who's hiding the eggs, and there's no Easter bunny involved.

The And Just Like That … icon's teen twins made a rare public appearance at Hocus Pocus 2's New York premiere, with dad Matthew Broderick in tow
SJP prefers to keep her private life under wraps, but sometimes shares snippets of family life, like Easter egg hunts and Tabitha's apparent love for sewing