Meet the 7 crazy rich Asians from Bling Empire: New York – billionaire heiress Dorothy Wang leads the pack alongside Hong Kong's Stephen and Deborah Hung, and fashion influencer Tina Leung
When the fabulous
Dorothy Wang showed up
in season two of Netflix's
Bling Empire
, we knew we were in for a treat.
Riding on that excitement months later, Netflix has since unveiled its first official Bling spin-off that will feature the uber-wealthy Asian-Americans in New York City – with Wang leading the pack as she adjusts to her new life from sunny LA.
Bling Empire: New York will have seven official cast members. As seen in the trailer, it promises to offer the same glitz and glamour as its OG series with plenty of drama, of course, as Wang says, "In New York, anything can happen."
As we wait for Netflix to announce the official release date, let's get to know the new cast members, from what they do to their estimated net worths …
1. Stephen Hung, 63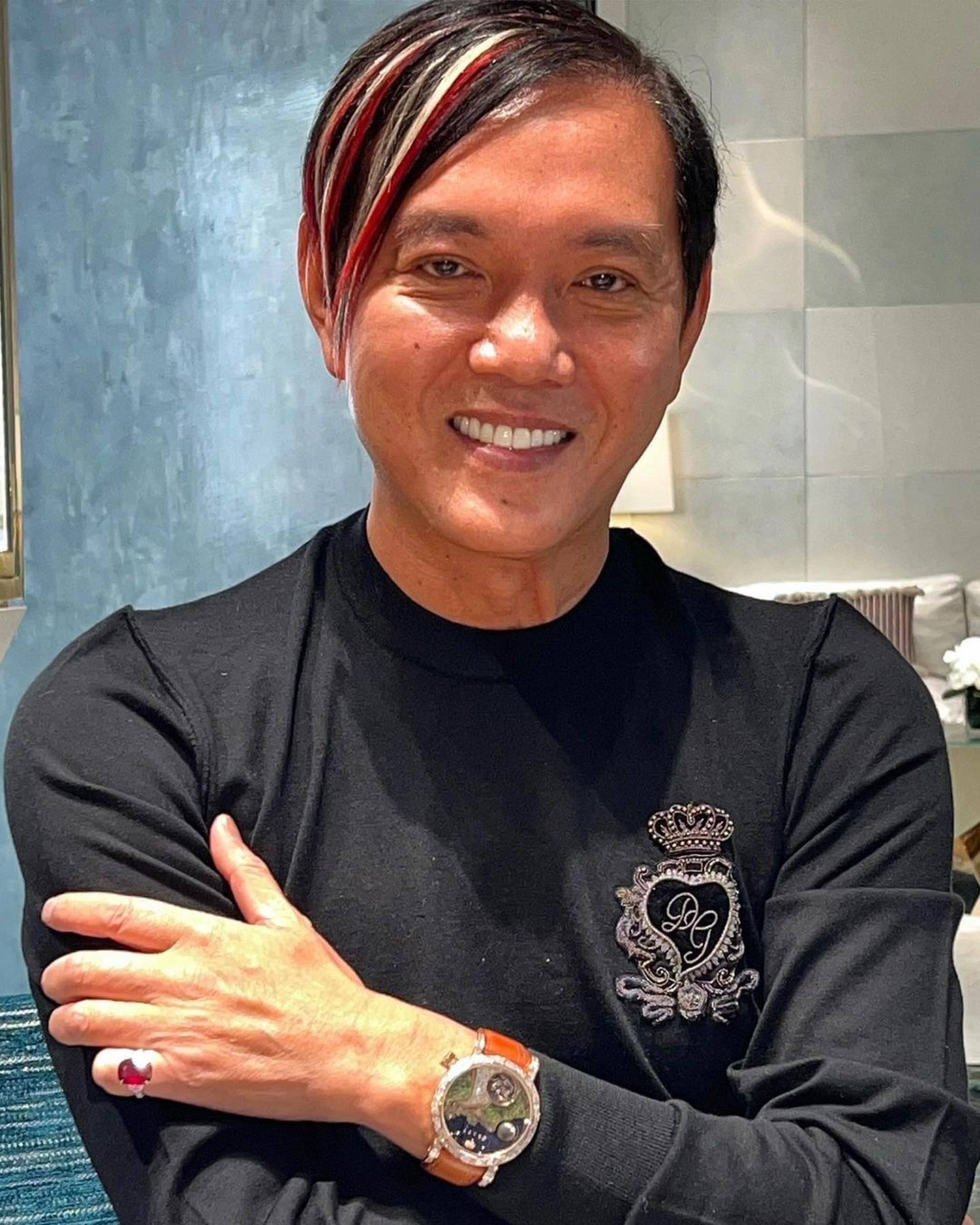 Hong Kong business tycoon Stephen Hung and his wife Deborah are joining Wang in the Big Apple. He made much of his jaw-dropping US$400 million fortune through investment banking and real estate, per Celebrity Net Worth.
In 1992, he launched his own private investment firm called SH Capital Group and he is also the vice-chairman of Rio Hotel & Casino in Macau, per his LinkedIn page. His parents have also made billions from real estate deals.
However, Hung suffered major losses when his ambitious hotel project called The 13 failed due to constant delays and overblown budgets.
If his US$1.4 billion project were to come true today, the luxurious hotel in Macau would have 200 large suites (of up to 30,000 sq ft), 24-hour butler services for every room, a fleet of Rolls-Royce Phantoms and accommodation costing about US$100,000 per night, according to reports. Hung departed from the project in 2018.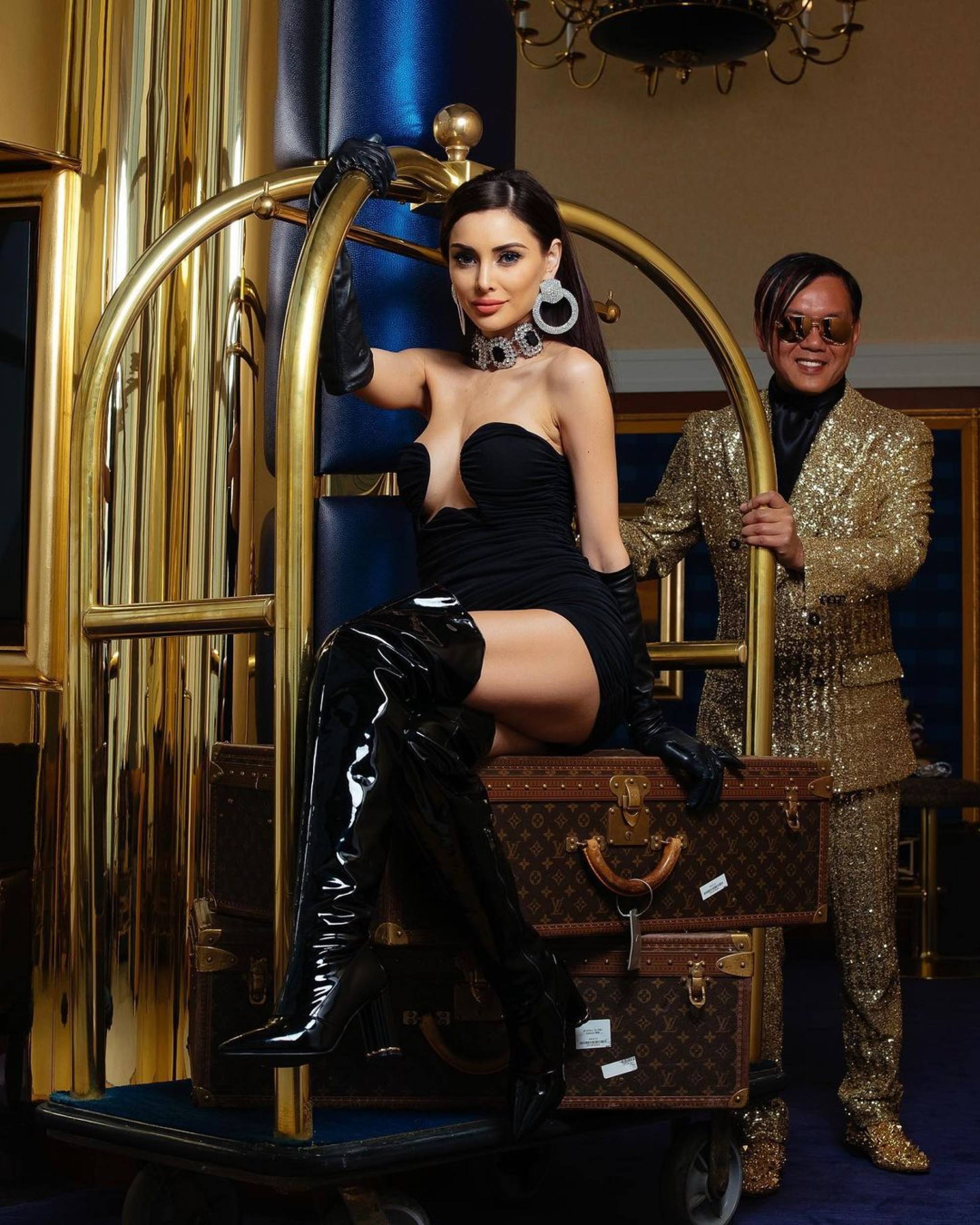 Despite this, we are excited to see Hung, 63, in the new spin-off as his eccentric fashion sense, OTT lifestyle and larger-than-life persona will be massively entertaining to binge-watch.
2. Deborah Hung, 39 (approx)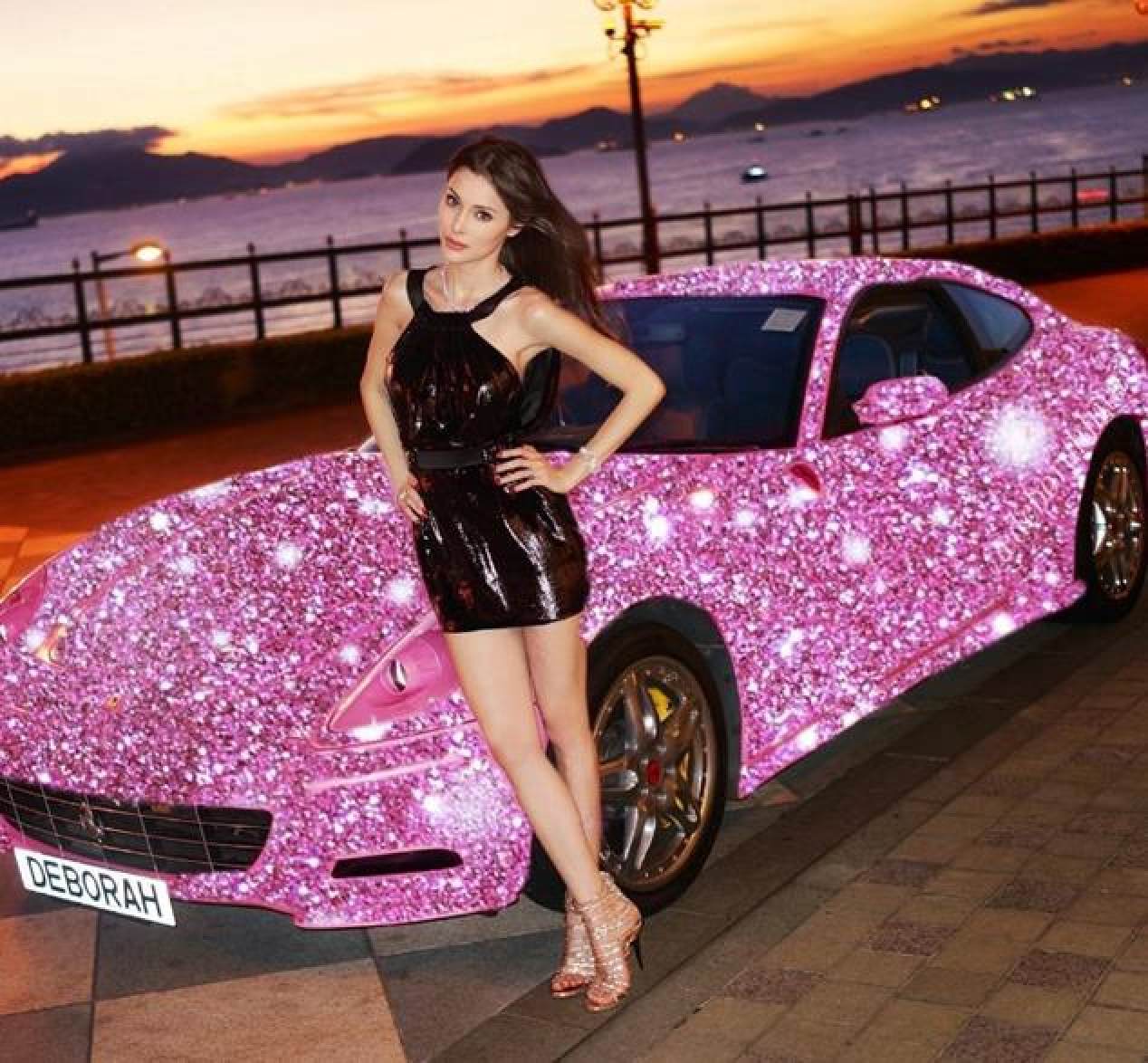 The
Mexican model
, lawyer and wife to Stephen Hung is already a regular face in fashion weeks and high society events, thanks to her OTT designer duds and totally lavish lifestyle. What's more, she's personal friends with Hollywood's crème de la crème of
celebs like David Beckham
and Salma Hayek. (We can't help wondering – will they make a cameo in
Bling Empire: New York
?)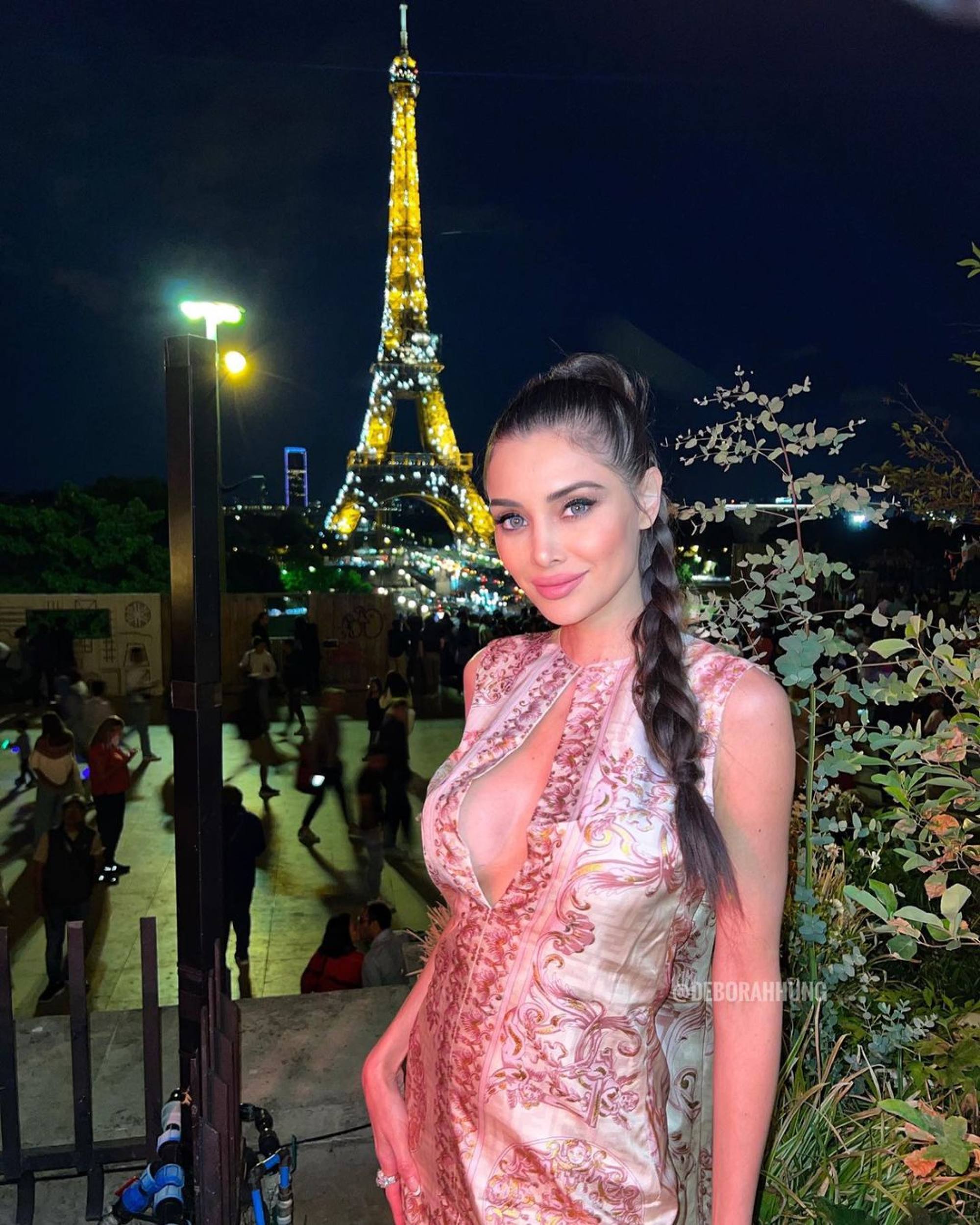 The beauty, who's around 39 years old per Famous Birthdays, also founded an Asian and European modelling agency called Dreamodels. Perhaps her most iconic asset is her personalised hot pink Rolls-Royce, which has a name plate that reads "Deborah".
Deborah and Stephen have two children: Ivan and Sean. With her hubby's U$400 million net worth, it's no wonder Deborah lives such an extravagantly fabulous lifestyle. As heard in the trailer, together the Hungs are dubbed as "master networkers".
3. Dorothy Wang, 34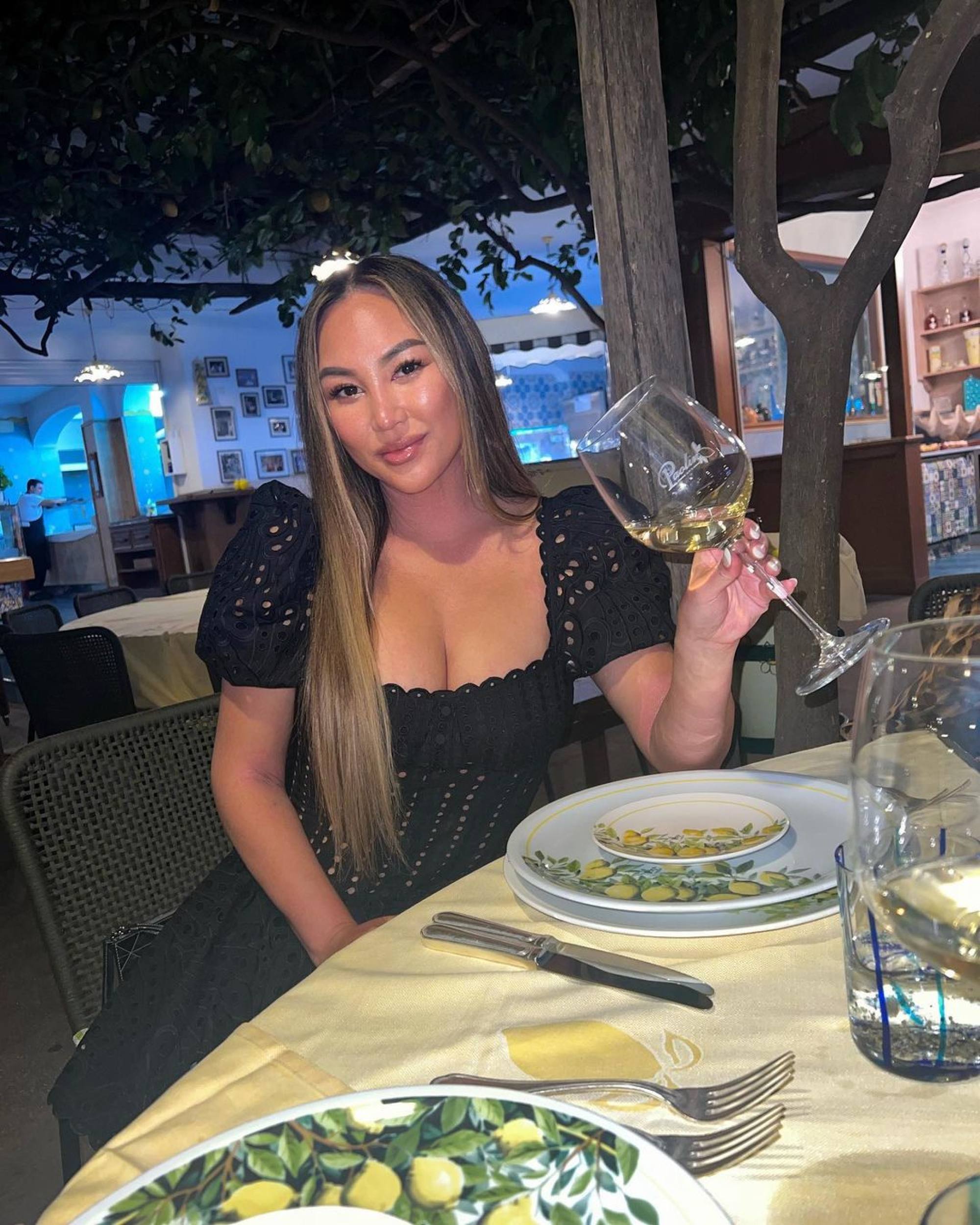 Our beloved Dorothy Wang, 34, has already established herself as the reality show queen bee with Rich Kids of Beverly Hills (2014-2016), Famously Single (2017) and Fetch Me a Date (2019). It's about time she gets a lead role with Bling Empire: NYC.
The daughter of the former Golden Eagle International Group CEO, Roger Wang, is also an
entrepreneur
with a jewellery line, Fabulux, and a champagne brand called Rich and Bubbly. According to Celebrity Net Worth, she has a fortune of about US$10 million, although her father Roger is estimated to be worth US$2.6 billion, per
Forbes
.
While we know who she rubs shoulders with in
Bling Empire
, Wang is also often spotted with Indonesian socialite Ezra Williams and is pals with
RHOBH's Crystal Kung-Minkoff.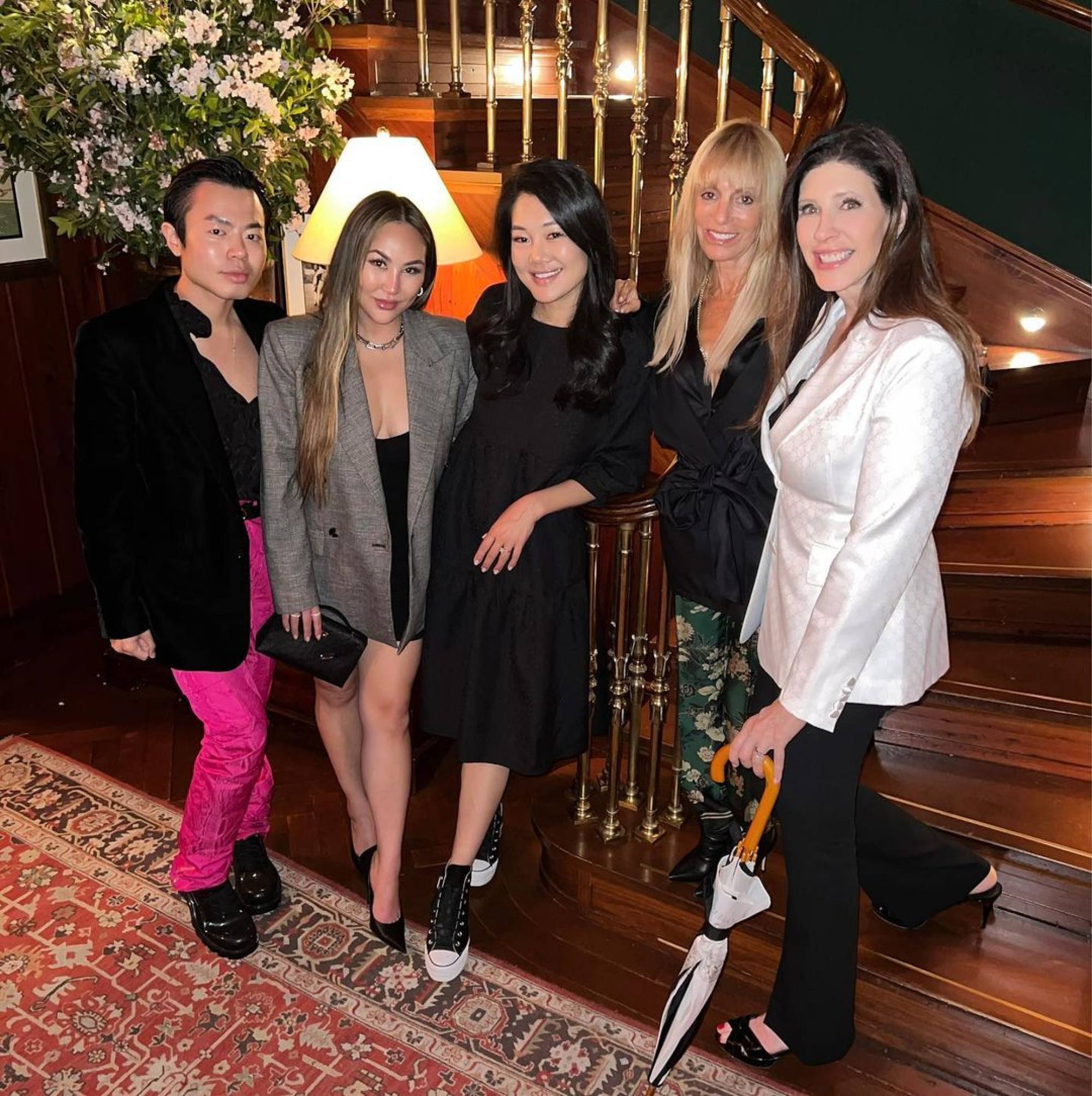 In an interview with In the Know, Wang said she moved to NYC because "everything in LA was a little bit boring for me and got a little too easy" and because she wants to be more of an enigma. "I wanted to be a little bit more anonymous, start over, date new guys, meet new people and not have such a reputation," she said.
4. Tina Leung, 40 (approx)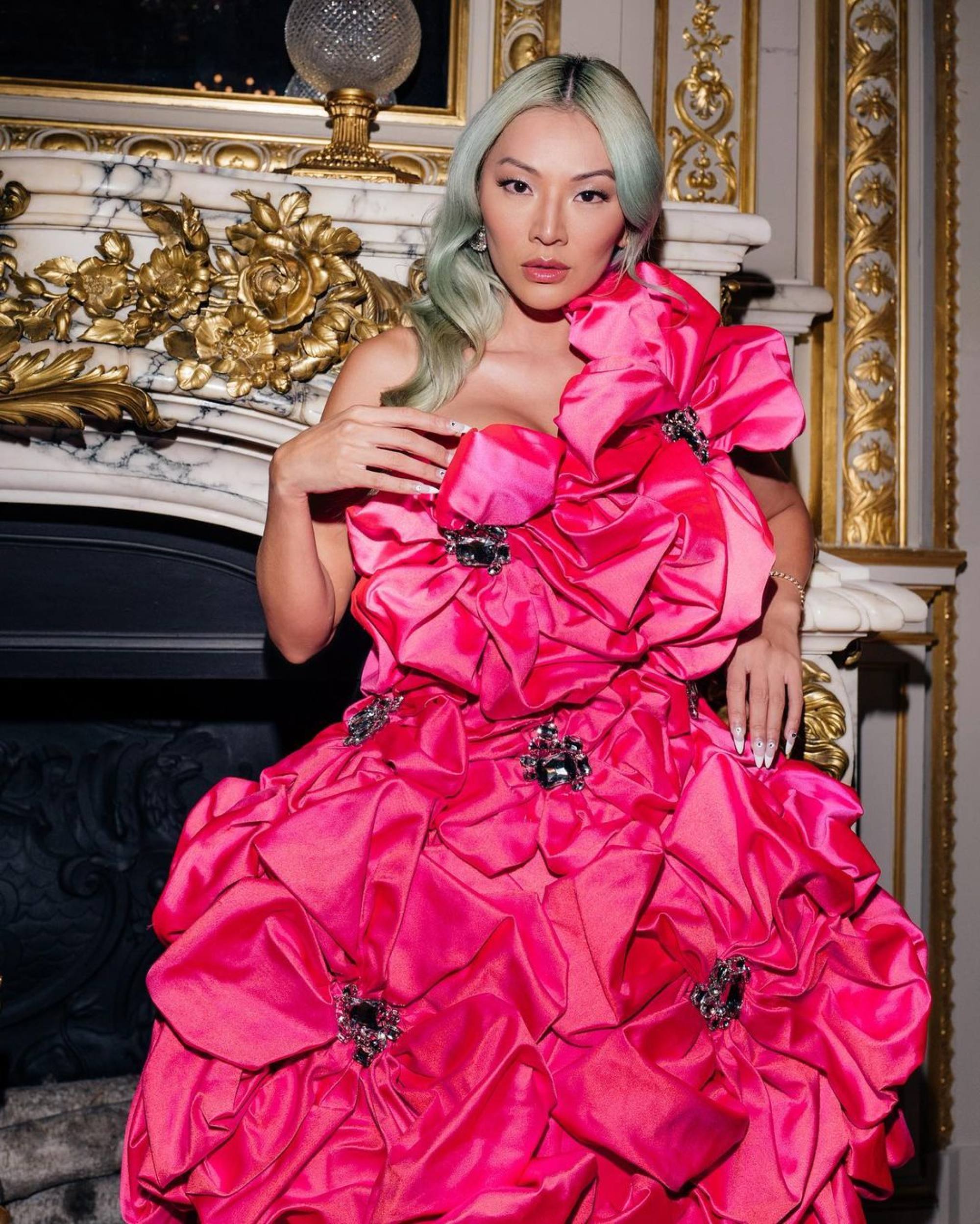 A regular fixture in the fashion world, this gorgeous high fashion stylist and blogger is another exciting name that fans can't wait to see in the new spin-off. She's said to be around 40, per Info Famous People.
According to Business of Fashion, Leung grew up in Hong Kong and Los Angeles and studied at Bates College in Maine before changing her course to drama at Bristol University. After that, the fashionista worked with major brands including Loewe and Valentino.
She gained fame from her fashion blog Tina Loves back in 2010 and zigzagged into becoming an Instagram sensation with 325,000 followers at time of writing.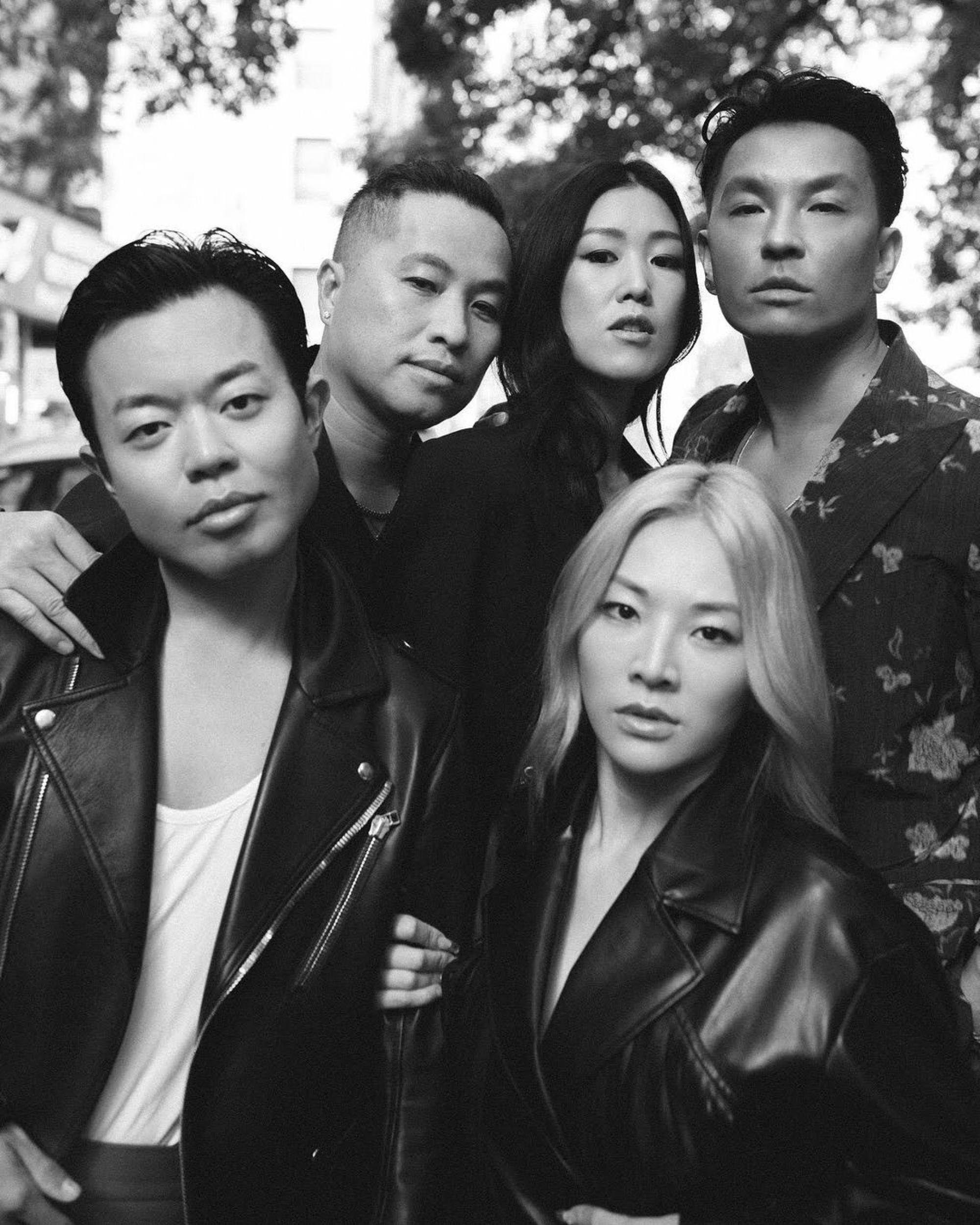 Other endeavours include her House of Slay social impact project and her trainers collaboration with Topshop. With her Parisian aesthetic and an enviable wardrobe, we don't doubt that Tina Leung will become an even bigger name after her Netflix debut.
5. Richard Chang, age unknown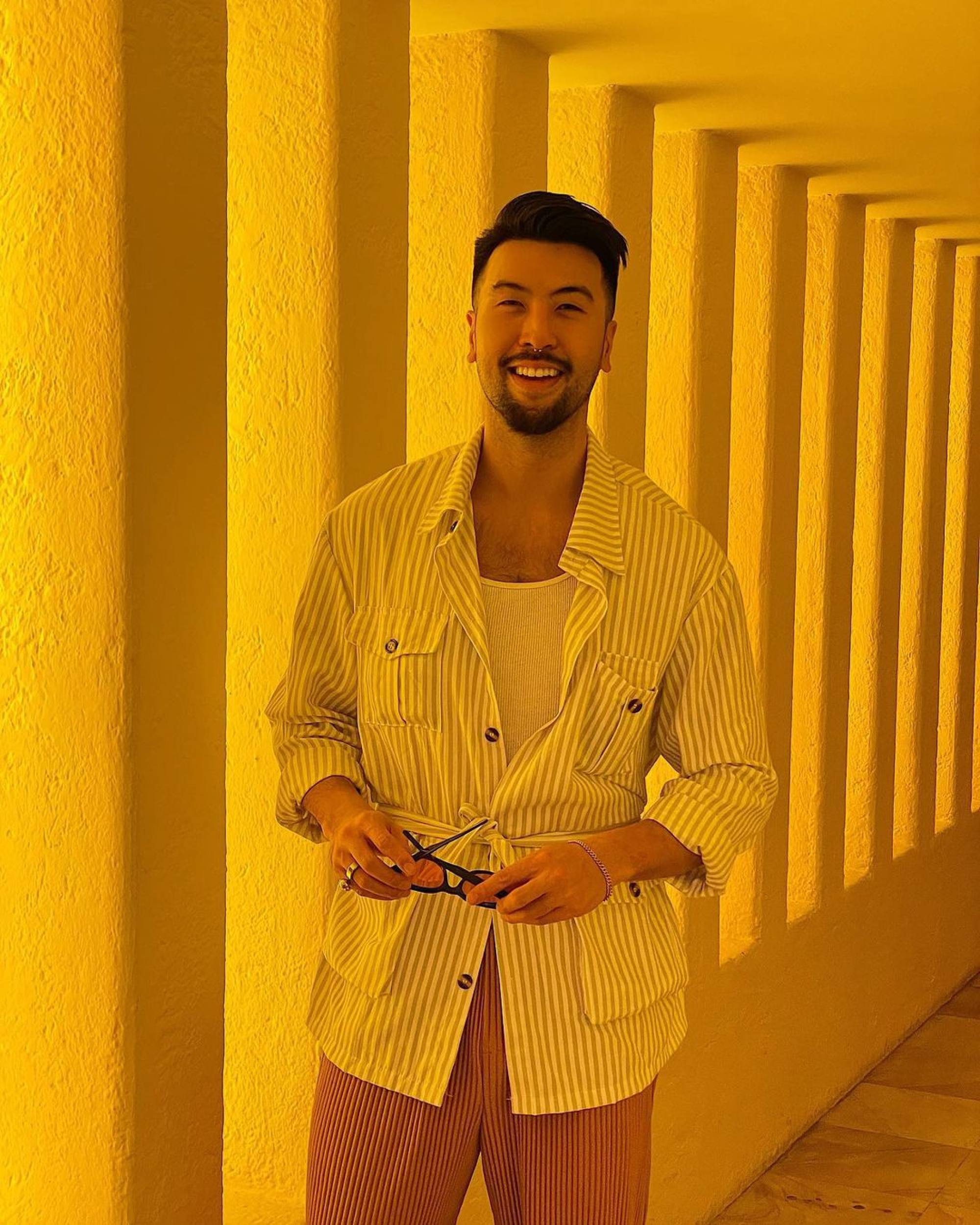 The Hudson Medical chief growth officer is another new face in the show. According to Reality Tit Bit, he previously worked as the senior vice-president at The Sleep Spa, was a director of merchandise planning at Calvin Klein and a director at Hasten Beds. He graduated with a marketing and finance degree from NYU.
While he claimed in the trailer that he "has dated half of the New York population", he is now dating Vika (whose last name hasn't been released) though it's unclear whether she'll be in the show too, per Women's Health Mag.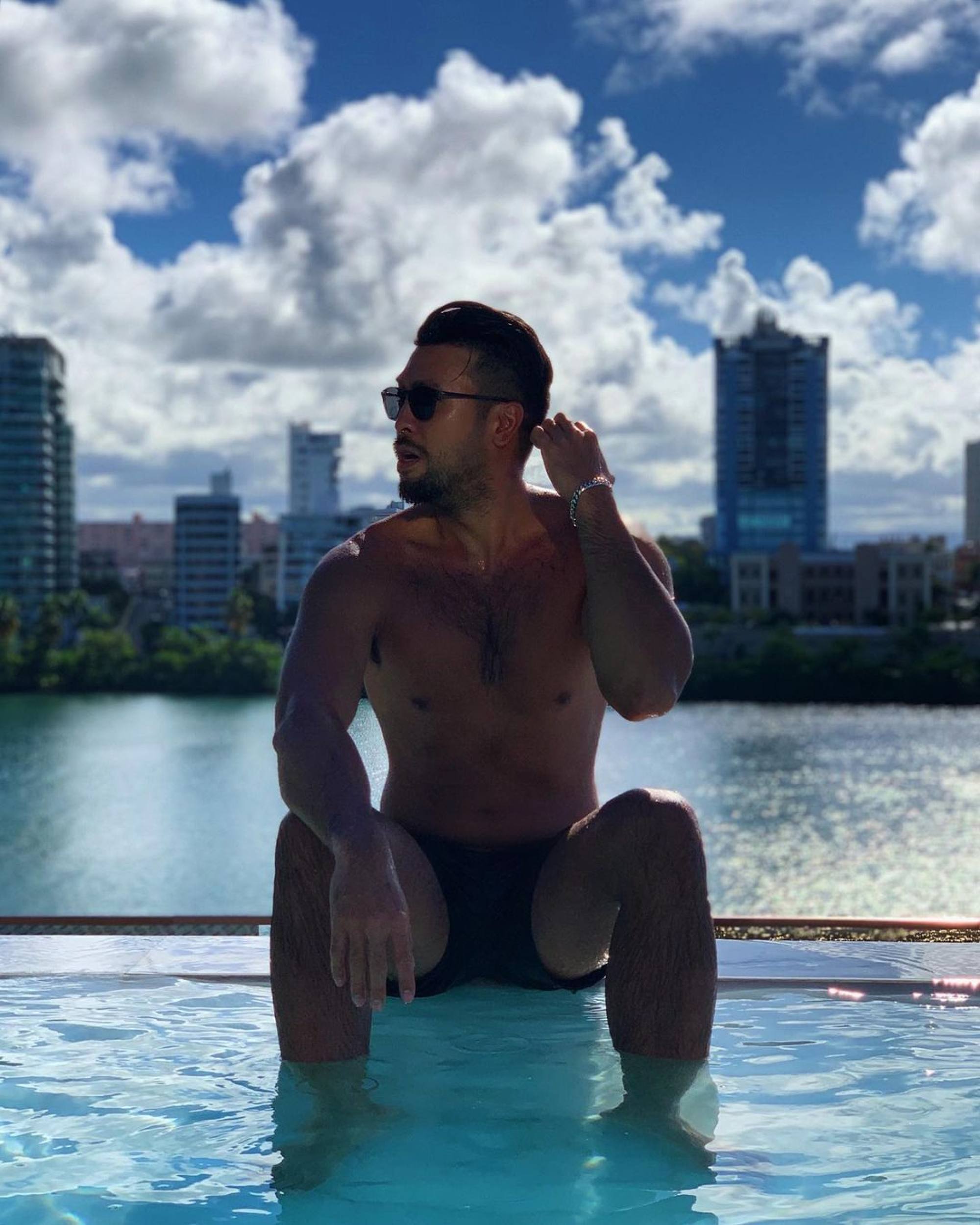 His Instagram page is filled with snippets of his luxurious travel experiences and high society events – but jet-setting isn't all he's about. In his bio, there's also a fundraising link for The Lustgarten Foundation, with proceeds going to his 74-year-old mother as she battles pancreatic cancer.
Chang also shared that he was very frail as a child and "struggled to breathe and stay alive". He was named bao bei (meaning "little precious" in Chinese) due to his condition.
His age and net worth have yet to be publicly reported.
6. Lynn Ban, 50 (approx)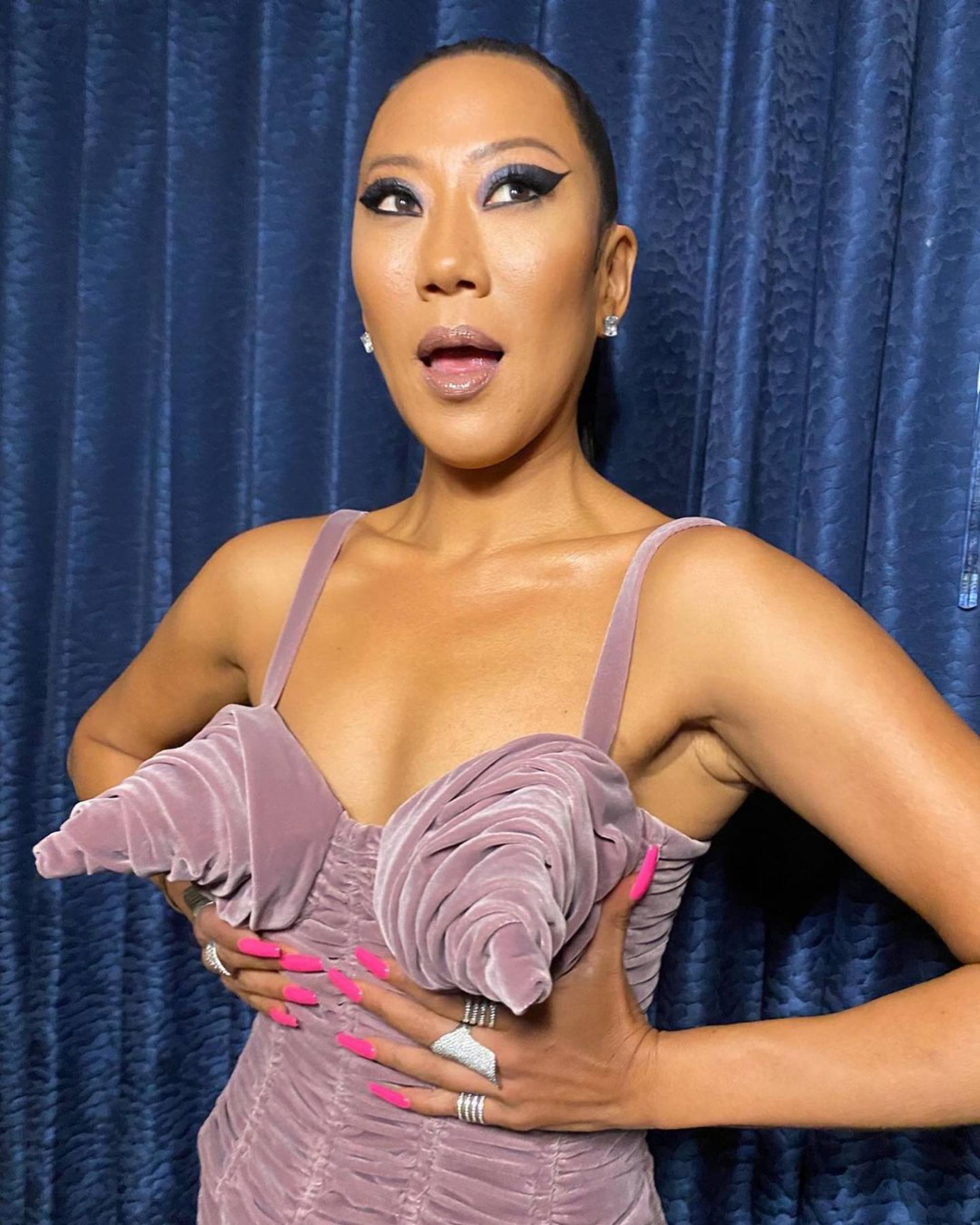 Singaporean-born Lynn Ban is one of the movers and shakers of the jewellery industry. As per an interview in 2016, she's around 50 years old now.
Her creations have been worn by some of the world's biggest names like Taylor Swift, Kate Moss, Beyoncé, Rihanna and
Madonna
since it launched in 2010. According to
Vogue
, she has since expanded her work into resort wear, designing a kaftan and men's capsule collection for the Como hotel group.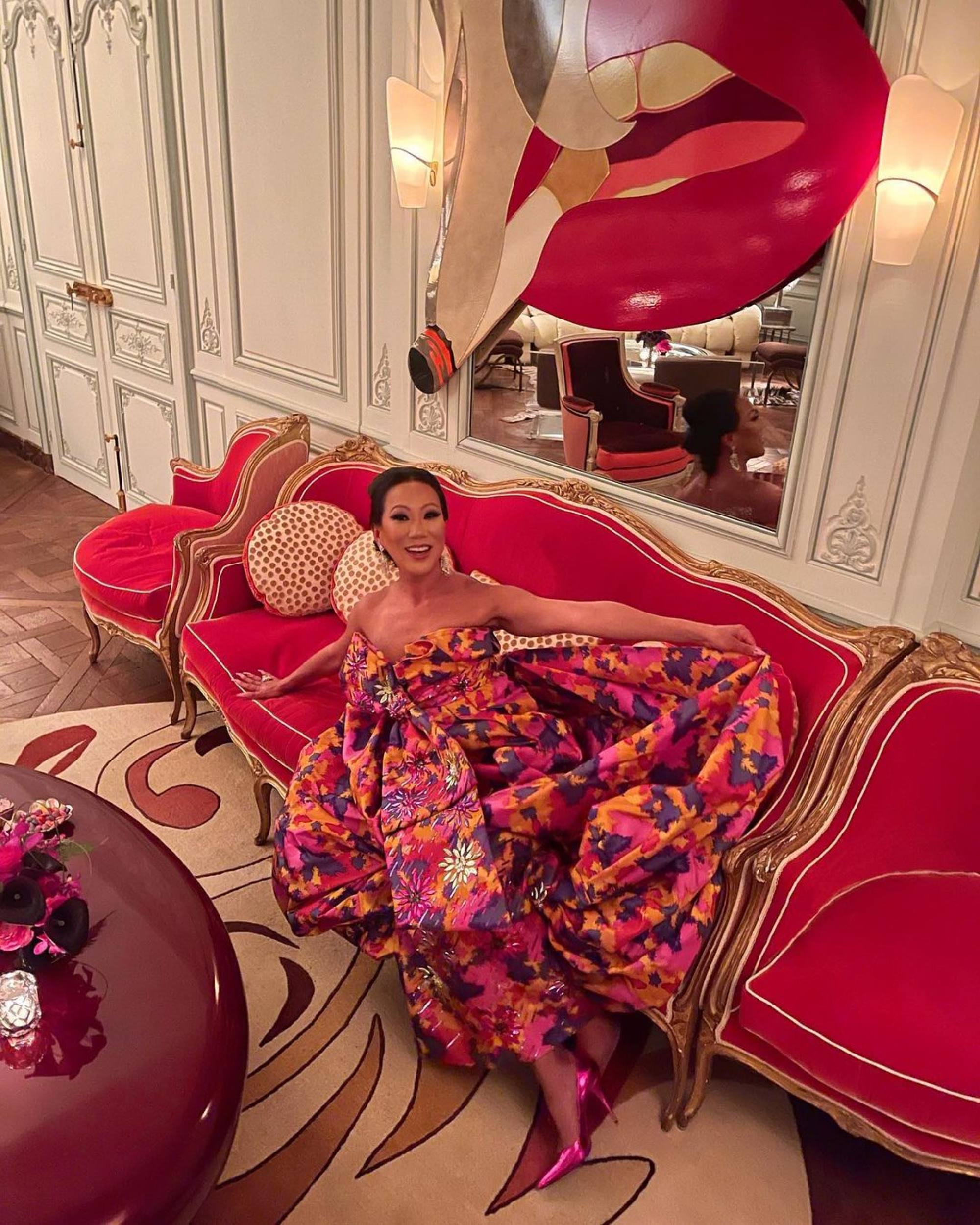 Ban moved to New York City at the age of four and fell in love with vintage goods in flea markets and thrift stores. As destiny would have it, her early gigs included curating vintage goods at Barneys, as per an earlier with SCMP.
Clearly, she's done something right as even Rihanna has dubbed her a "fairy godmother" on Instagram. Her net worth has not been publicly broadcasted.
7. Blake Abbie, age unknown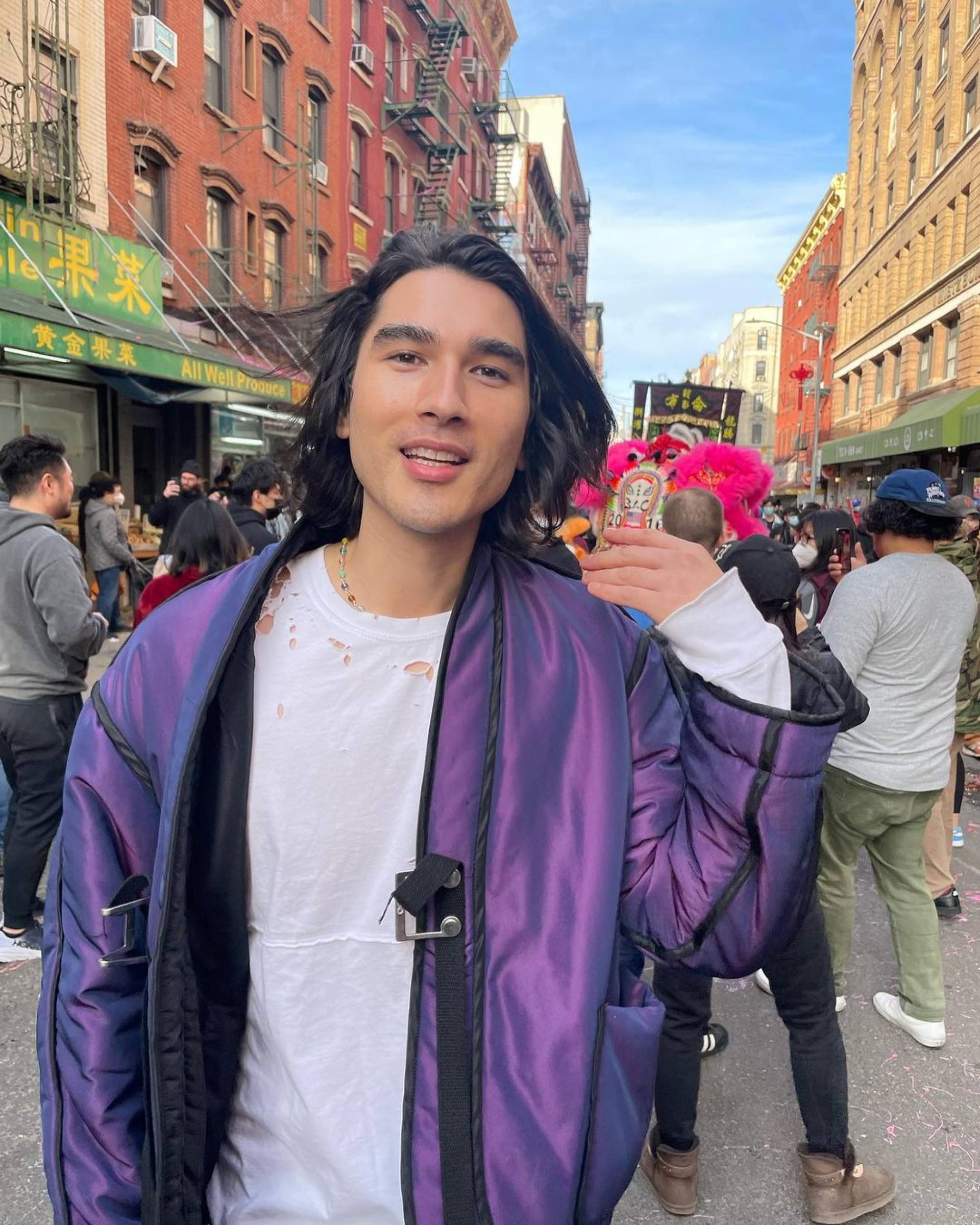 Fashion-editor-turned-reality-star Blake Abbie will also join the new Bling crew. According to The Cut, he started out as a photographer's assistant in Paris. As an actor, he starred in a 2018 Chinese film called Meteor Garden. But now he solely focuses on working as the editor-at-large for A Magazine Curated By and System Magazine, according to his Instagram bio.
The Canadian cutie is of Chinese and Scottish descent and said that he spent summers in Hong Kong as a child, reported Mixed Asian Media.
Back in the day, he ran in the same circles with Susie Bubble, Bryanboy and Tiffany Hsu, but now he spends his time running around NYC with his Bling bestie Wang. Abbie recently walked for rising designer Peter Do at the 2022 New York Fashion Week.

Thanks to the success of Bling Empire, Netflix's hit reality show will get its first spin-off series in New York City, led by the uber-wealthy Dorothy Wang and 6 others
Jewellery designer Lynn Ban worked with Taylor Swift, Kate Moss, Beyoncé, Rihanna and Madonna, while Deborah Hung counts David Beckham and Salma Hayek as pals