Meet Elvis Presley's mini-me twin granddaughters: teenagers Harper and Finley just stepped out at dad Michael Lockwood's wedding to his new wife – and are tight with mum Lisa Marie and granny Priscilla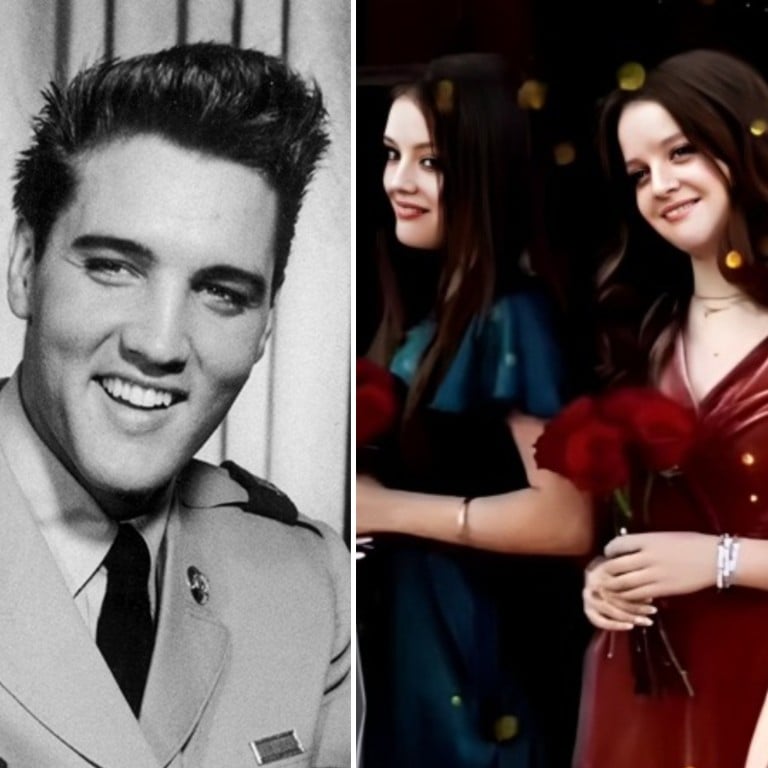 Baz Luhrmann's Elvis kicked off a new wave of interest in the late King of Rock 'n' Roll when it released in June, with celebrity hounds curious about everything from who he was offstage, who he dated … and, of course, what his surviving family is up to now.
Lisa Marie Presley is Elvis Presley's only child. He and his wife Priscilla welcomed Lisa Marie into the world in 1968.
Lisa Marie has four children
, three of whom are alive.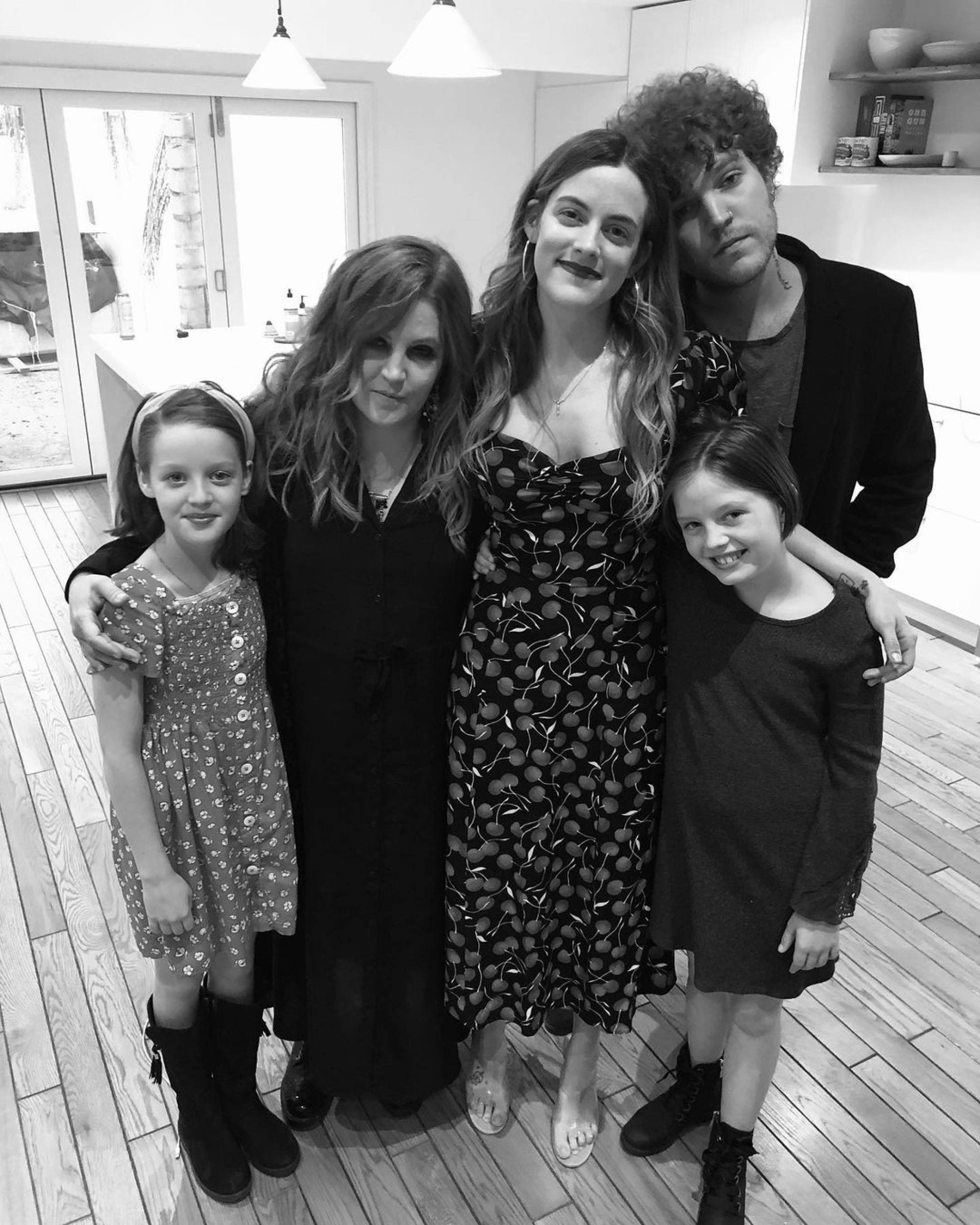 Although the family prefers to stay out of the limelight, pictures of them are shared on social media regularly. Watching Elvis' grandkids grow up in front of our eyes, not only is it clear that the girls look like their mum, they also have an uncanny resemblance to their grandfather, Elvis.
Most recently, 14-year-old twin sisters Harper and Finley turned heads when they were snapped as "groom's women" at their dad's wedding to his new wife just a few days ago.
Here's what you need to know about the Presley family's youngest …
Who are Elvis Presley's four grandchildren?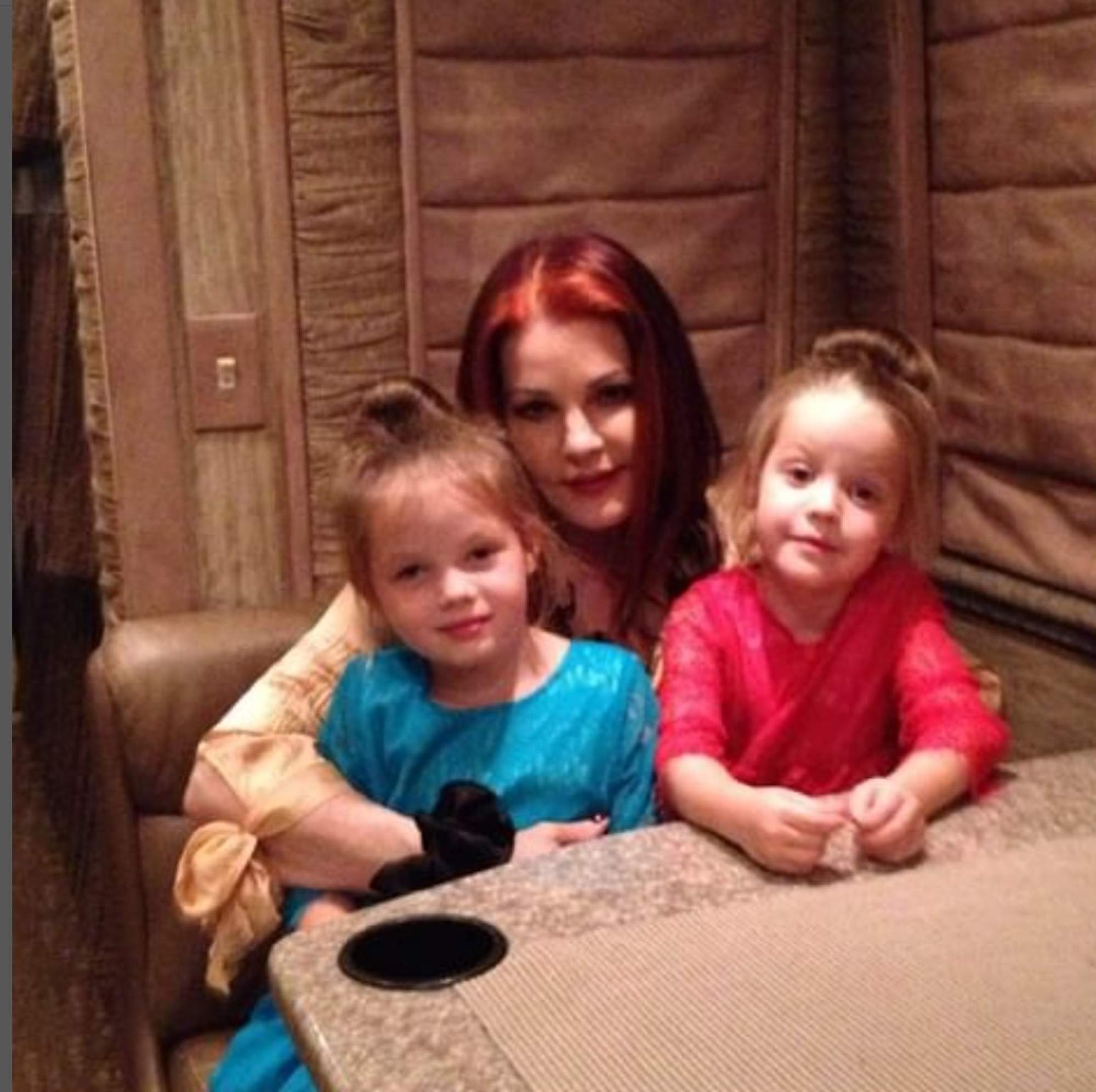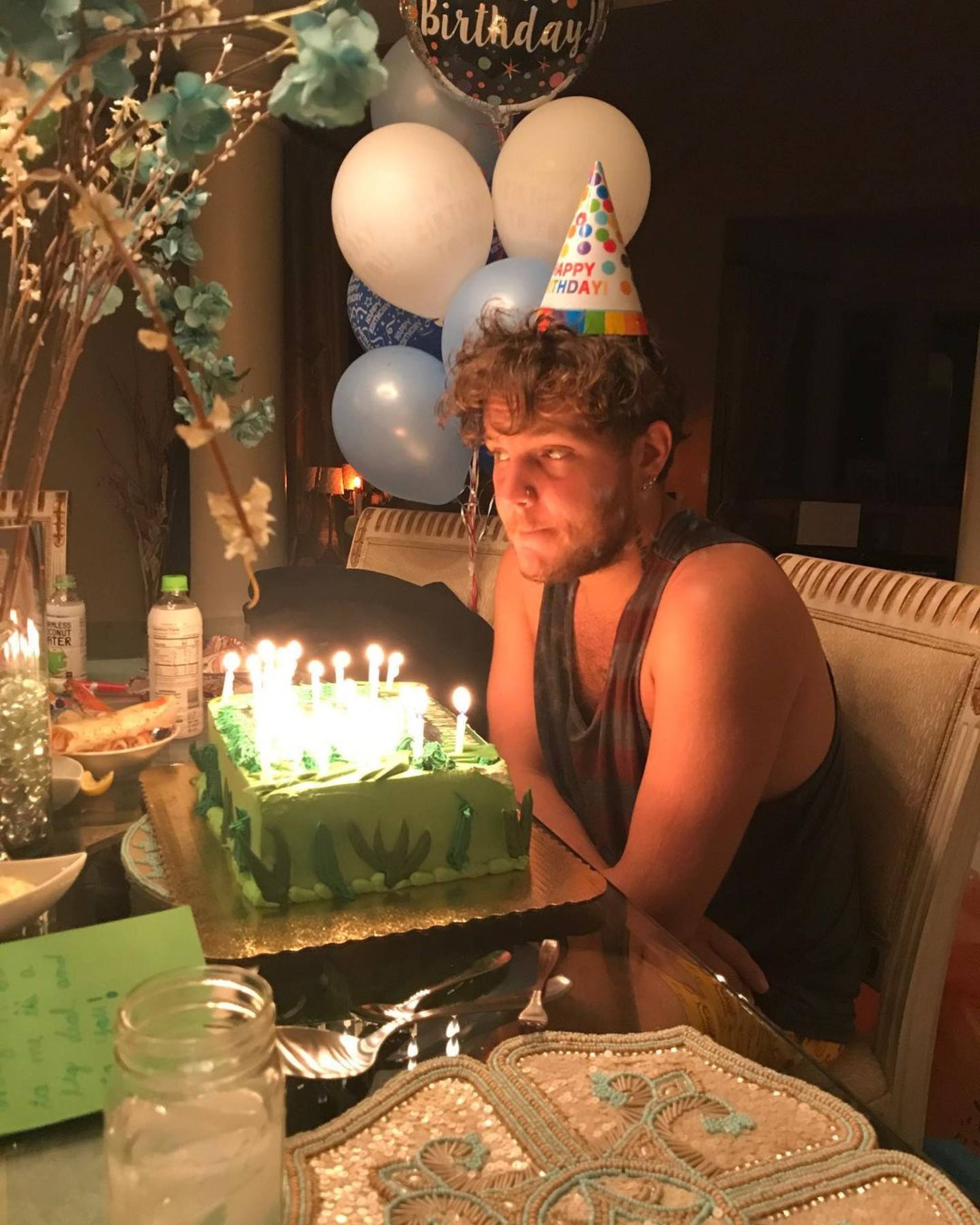 Harper and Finley's dad, meanwhile, is musician Michael Lockwood.
Lisa Marie Presley's bitter split with Michael Lockwood, the twins' father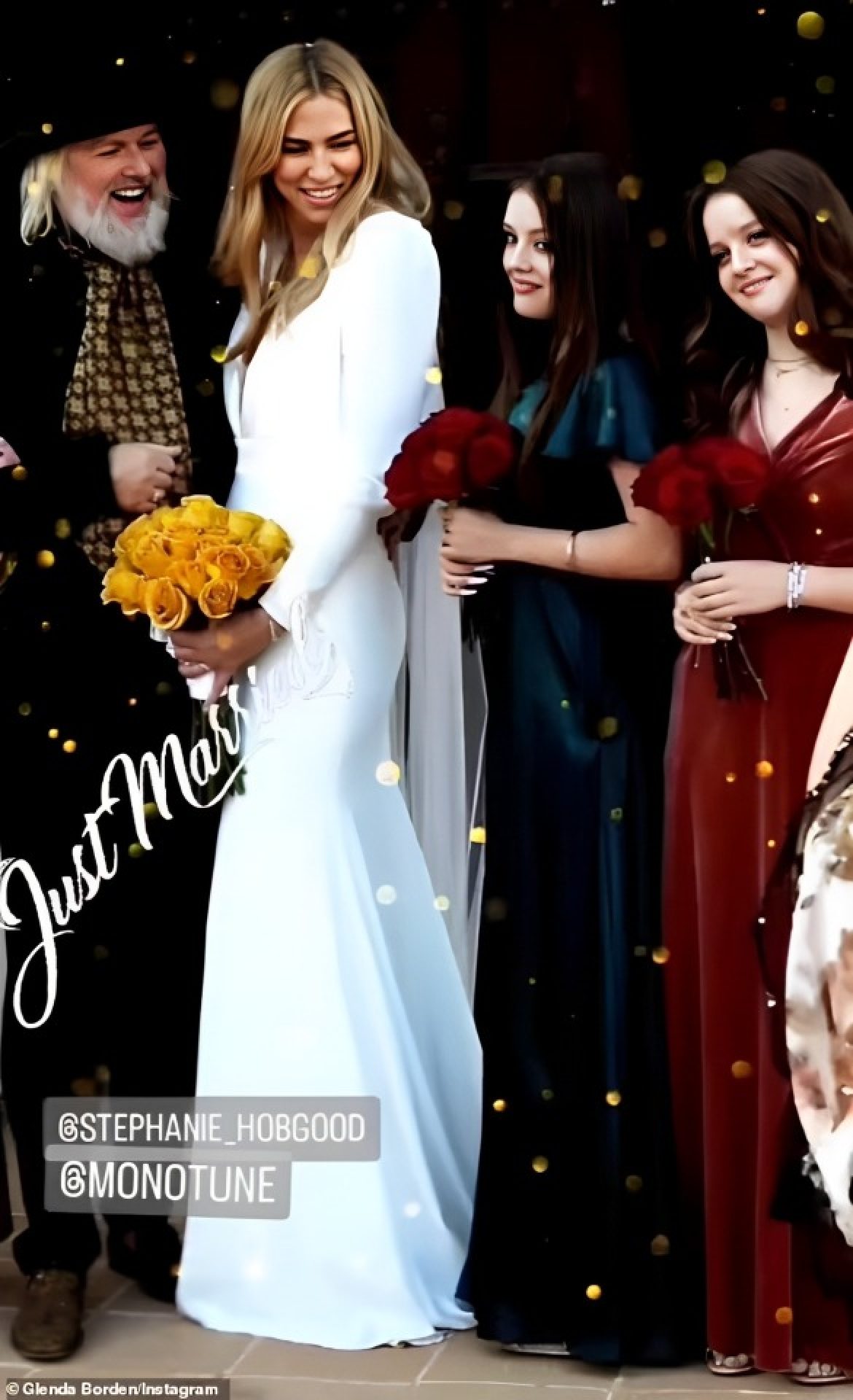 Harper and Finley were recently at their dad's wedding to celebrity hair and make-up stylist Stephanie Hobgood. The twins acted as "groom's women" to the couple, according to media reports.
The twins' surprise attendance came after a long-standing custody battle between Lockwood and Lisa Marie over them. The ex-couple's divorce papers were first filed in 2016 and last year it was finalised that the pair would share 50/50 custody, according to media reports. They settled out of court before their planned trial in December could take place.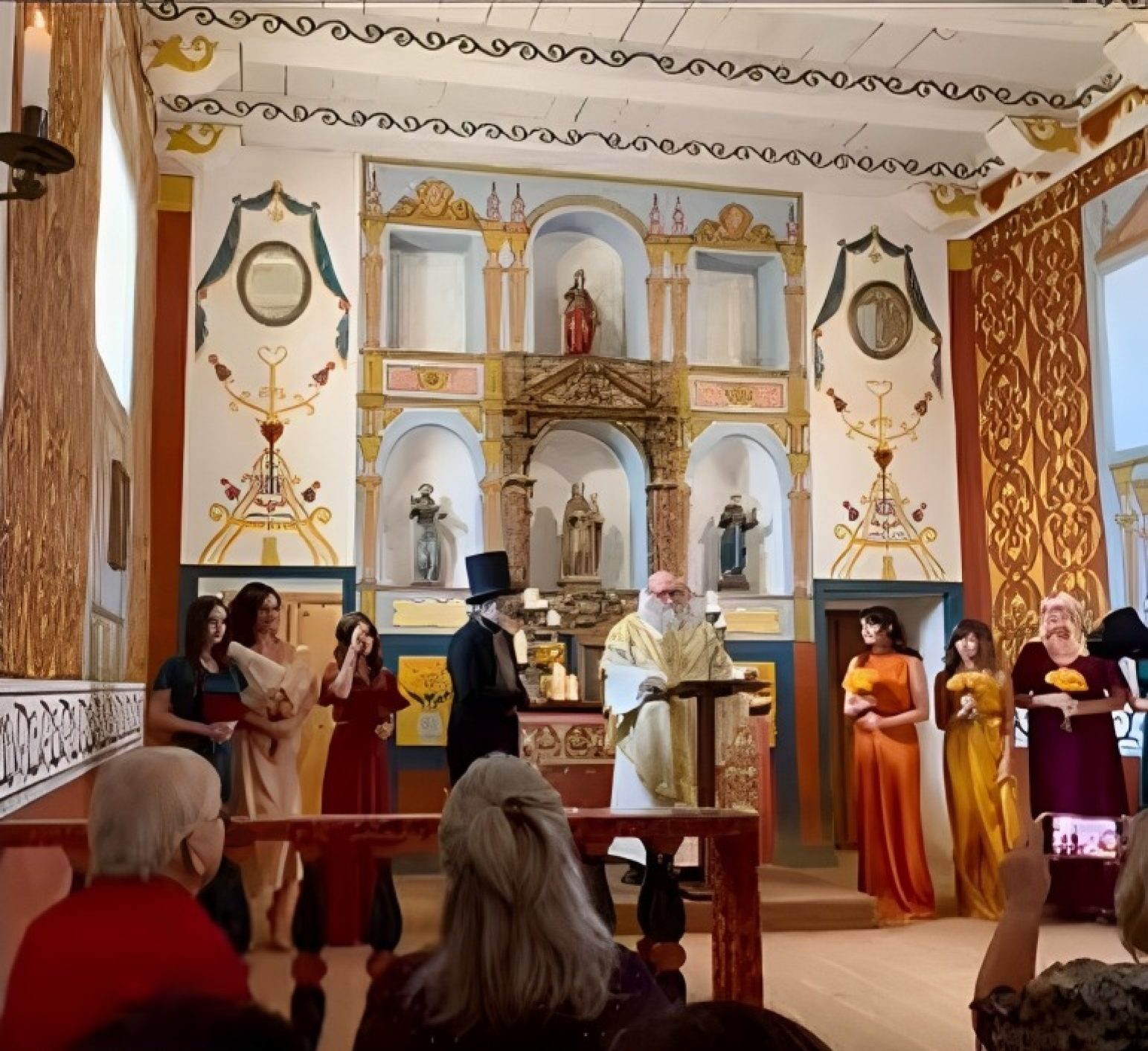 Lisa Marie and Lockwood got married in 2006 and welcomed the twins in 2008. According to Town and Country, Lisa Marie accused Lockwood of having indecent material featuring children on his computer. Lisa Marie also said in court documents that Lockwood was a "poor father" and "took advantage" of her financially.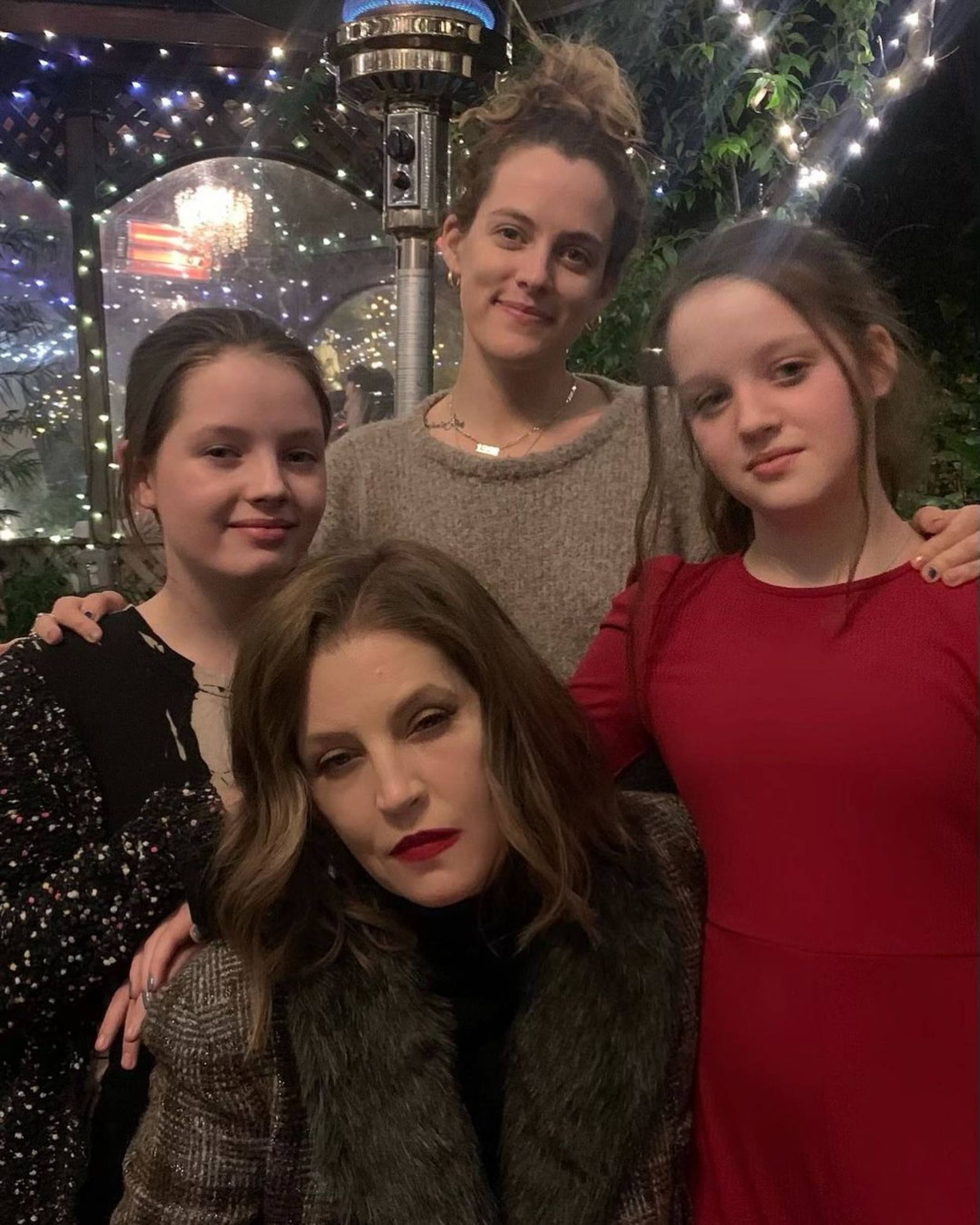 Radar Online reported that Lockwood has hopped between jobs, working as a store clerk, factory worker and gave lessons teaching guitar.
The Presley clan is close knit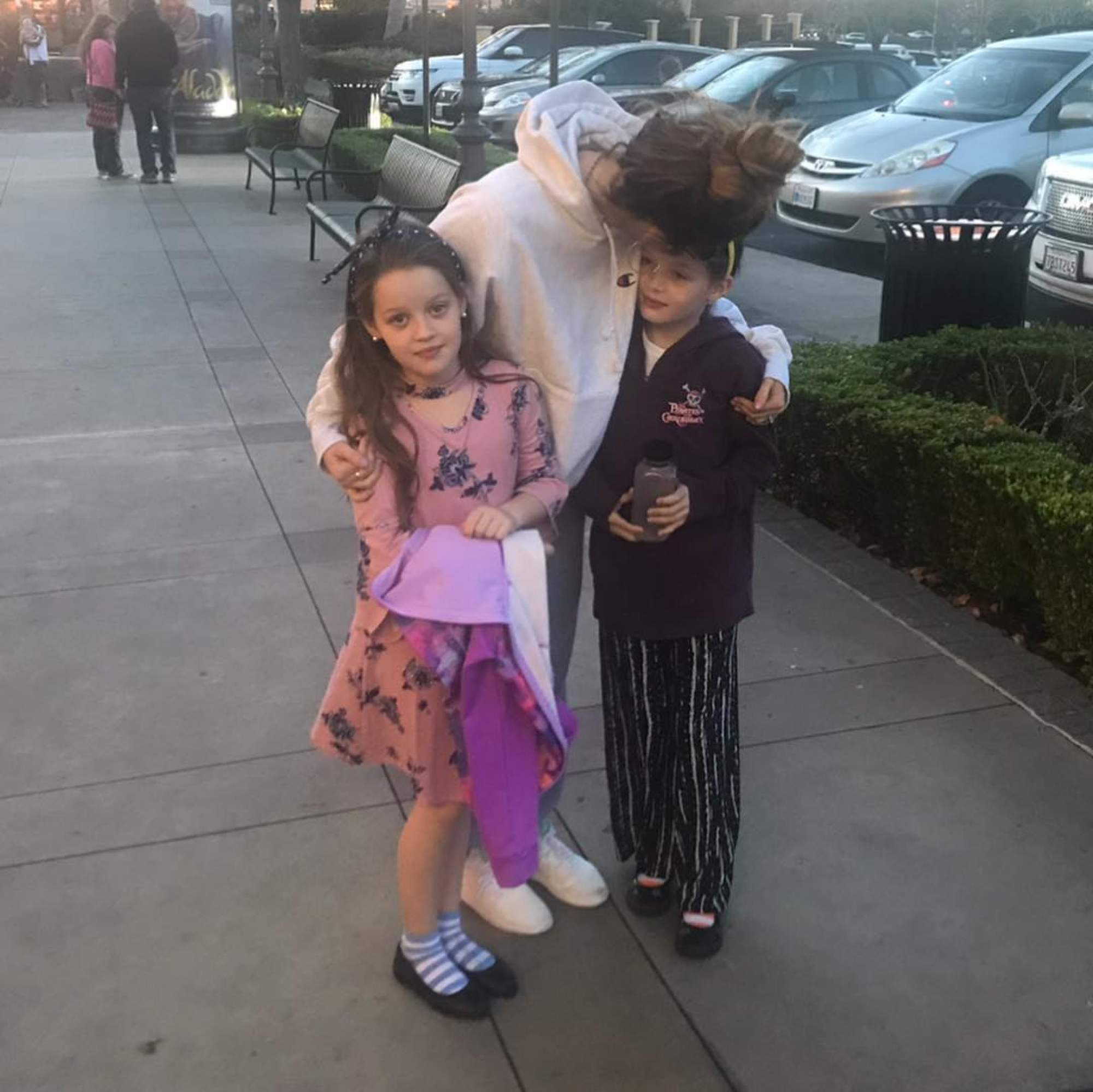 Since her son's death in 2020, Lisa Marie has kept a low profile on social media. However, we can tell from what posts she does make that she obviously has a strong relationship with her daughters.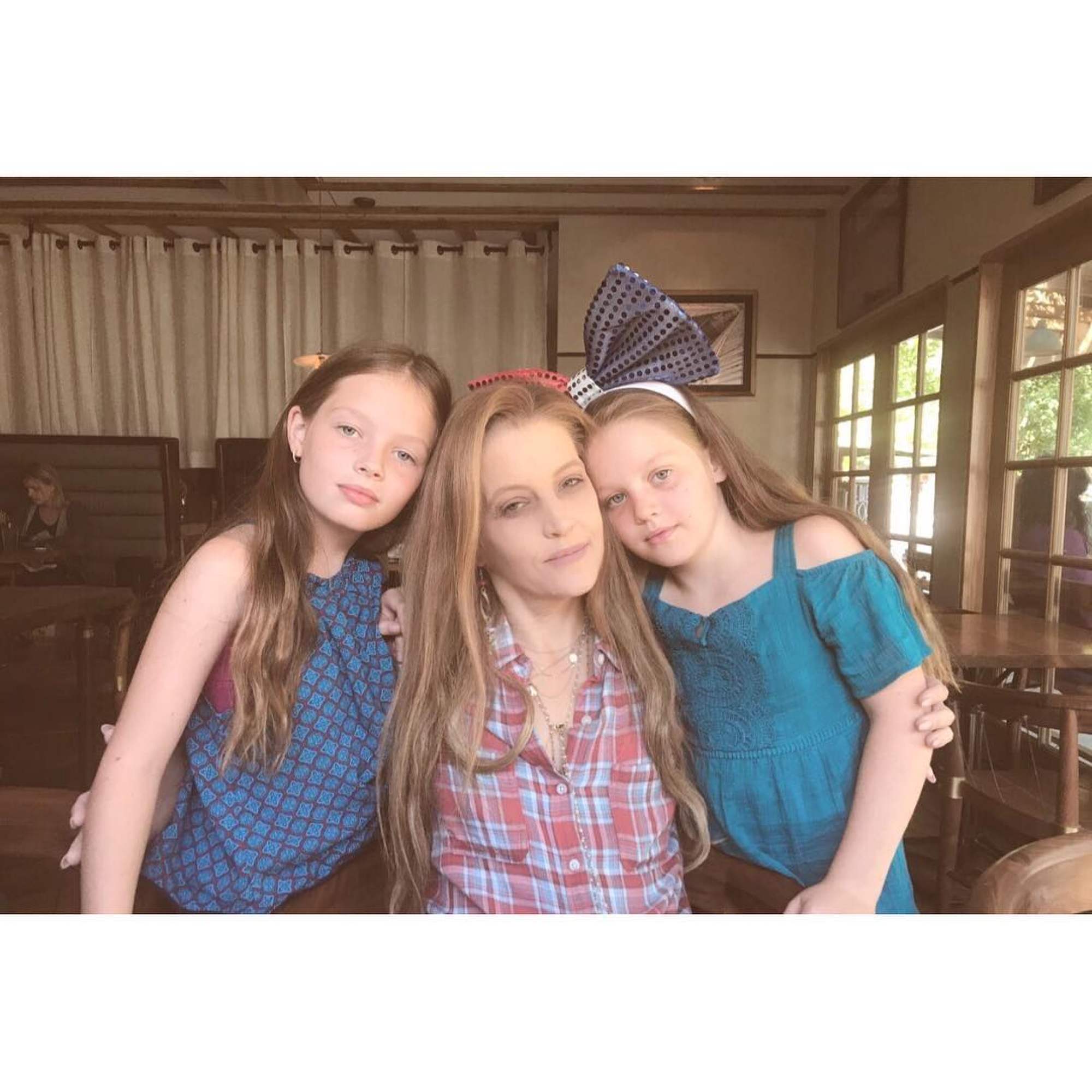 When talking about the death of Benjamin, she said it was her daughters that got her through the tough times: "I keep going for my girls. I keep going because my son made it very clear in his final moments that taking care of his little sisters and looking out for them were on the forefront of his concerns and his mind. He absolutely adored them and they him."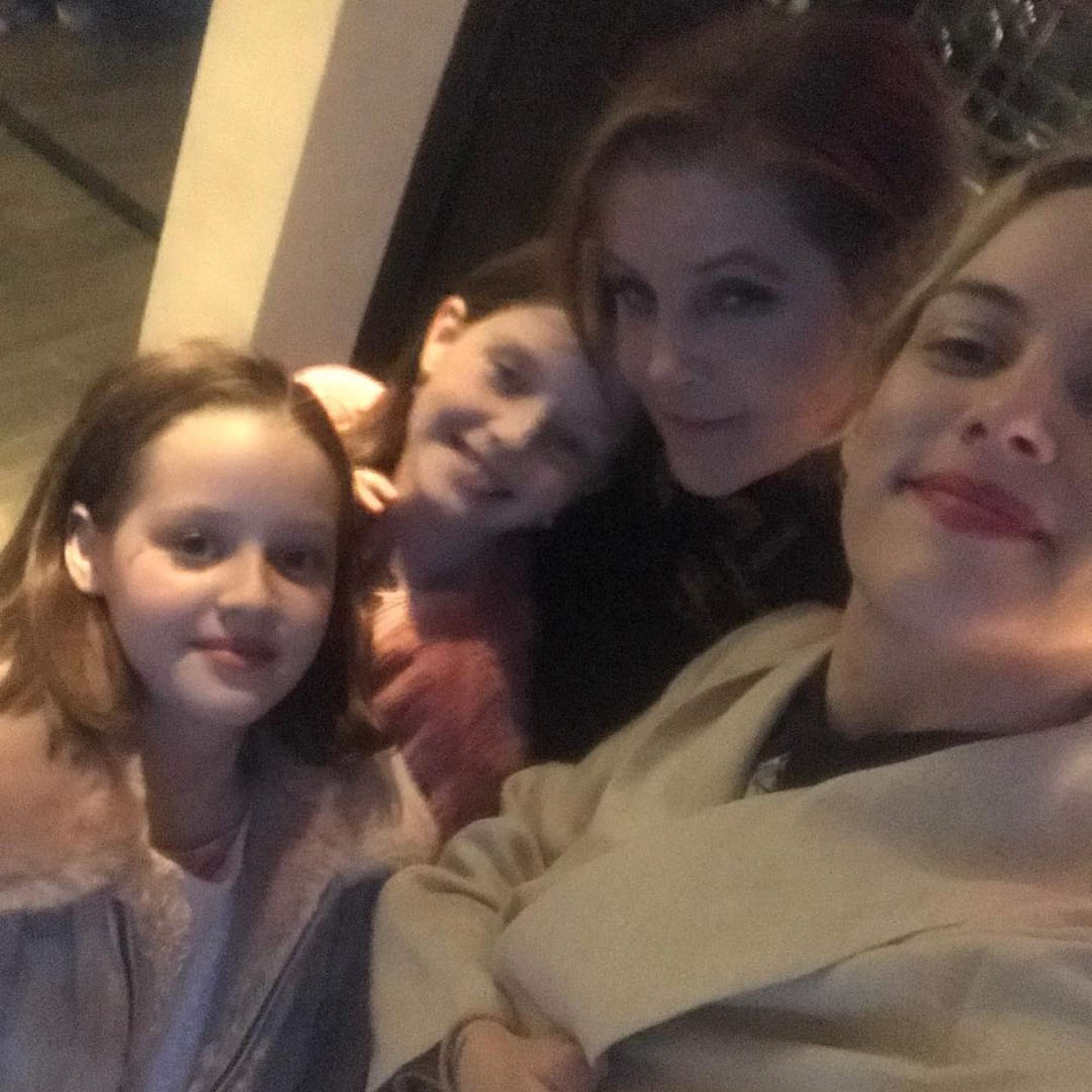 The four-squad girl gang are commonly referred to as twins by their fans because they all look so identical. From Riley to Harper and Finley, the girls are strikingly similar to their mum, with Riley often having to say who is who in an image in social media posts so people don't get confused.
The Elvis biopic saw three generations coming together in support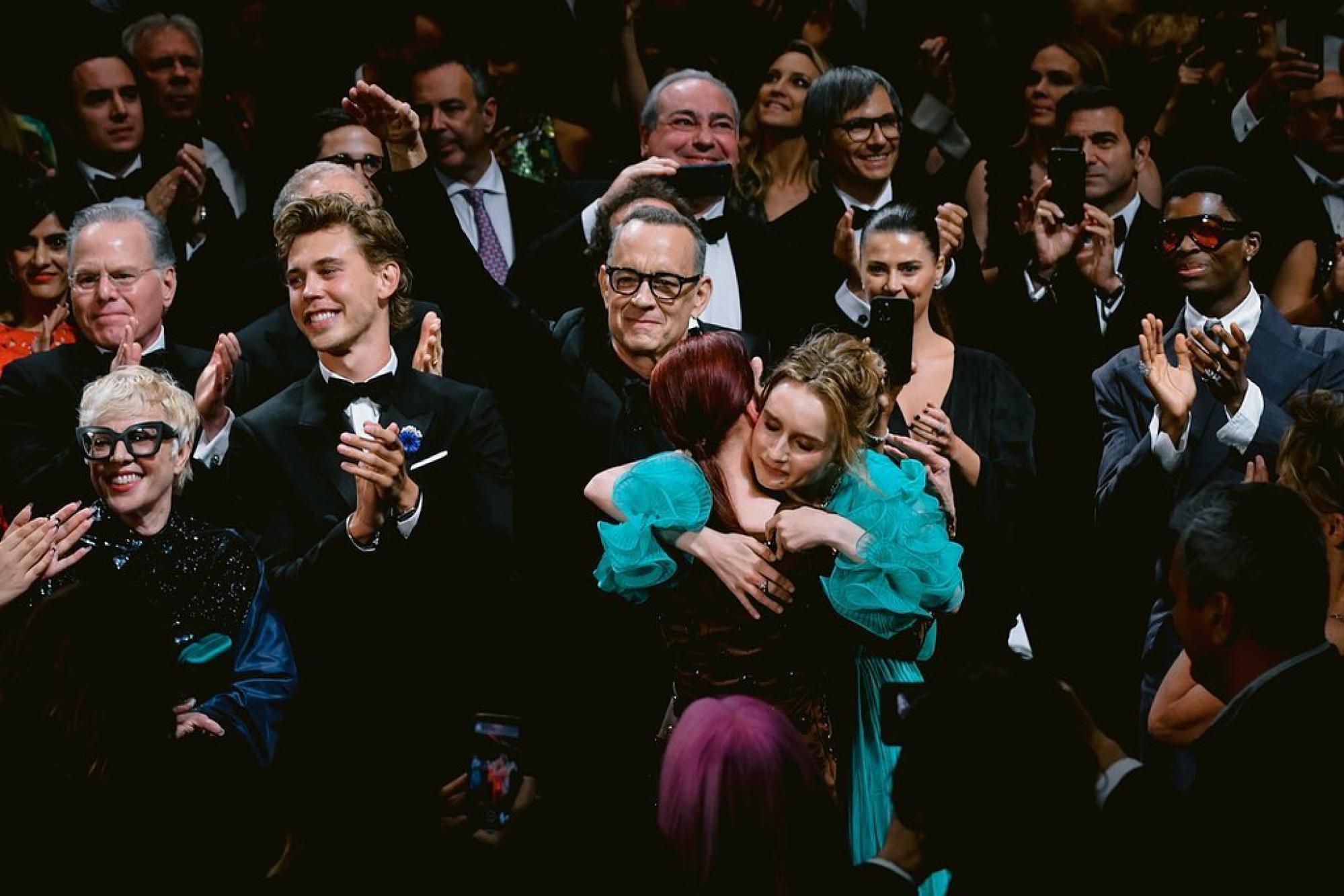 In June this year, the twins joined their sister Riley, mum Lisa Marie and grandmother Priscilla to participate in the iconic handprint ceremony outside the TCL Chinese Theatre along Hollywood's Walk of Fame.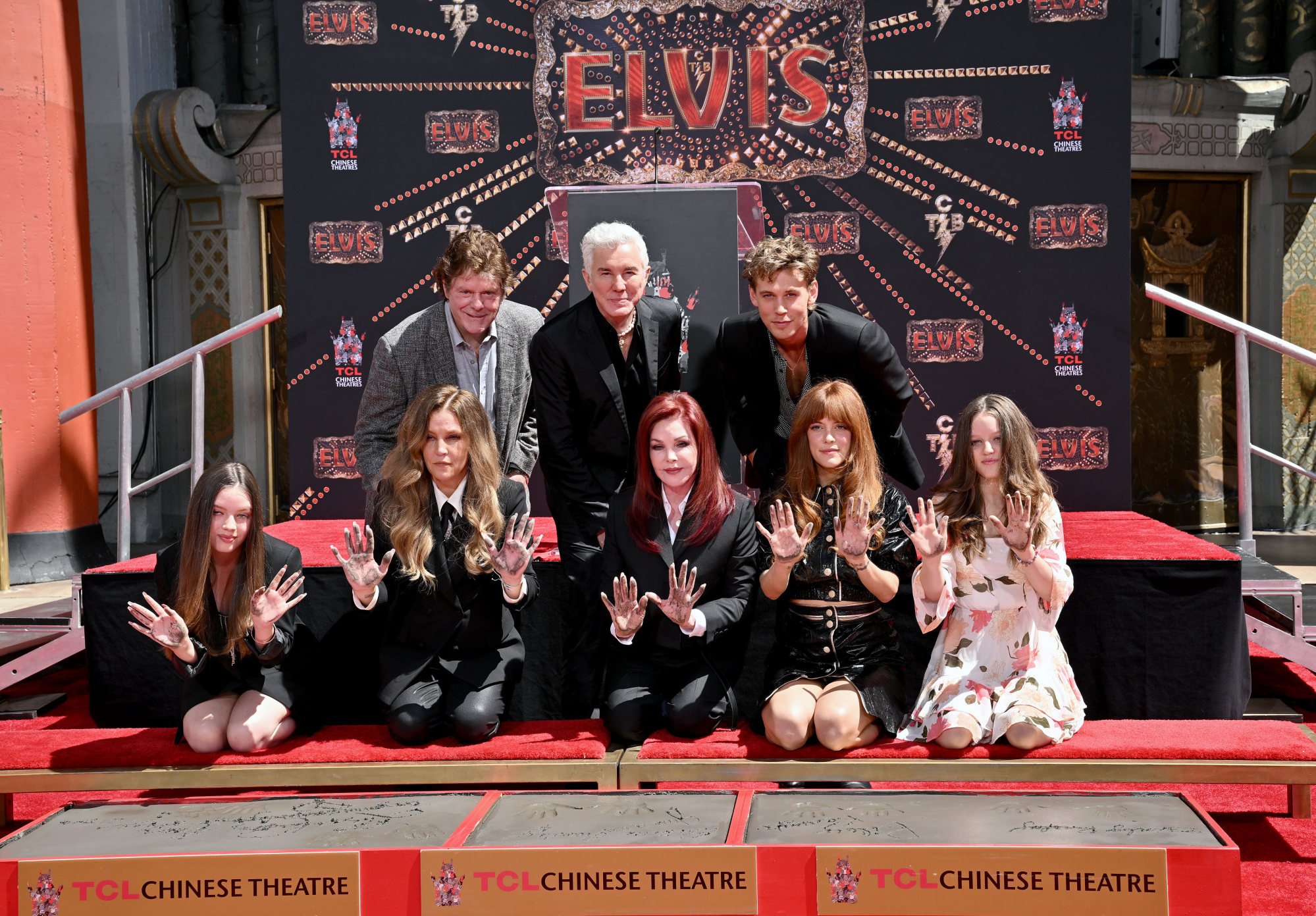 If you are having suicidal thoughts, or you know someone who is, help is available. For Hong Kong, dial +852 2896 0000 for The Samaritans or +852 2382 0000 for Suicide Prevention Services. In the US, call The National Suicide Prevention Lifeline on +1 800 273 8255. For a list of other nations' helplines,
see this page
.

Harper Vivienne Ann and Finley Aaron Love Lockwood were surprise attendees at dad Michael Lockwood's wedding to celebrity stylist Stephanie Hobgood, as 'groom's women'
The Presley family is clearly tight, with sisters Riley Keough, Harper and Finley, mum Lisa Marie and grandmother Priscilla getting handprints along Hollywood's Walk of Fame