10 richest football stars of 2022 – net worths, ranked: among Manchester United's Cristiano Ronaldo, Paris Saint-Germain's Lionel Messi, Neymar and Kylian Mbappe, who rakes in the most millions?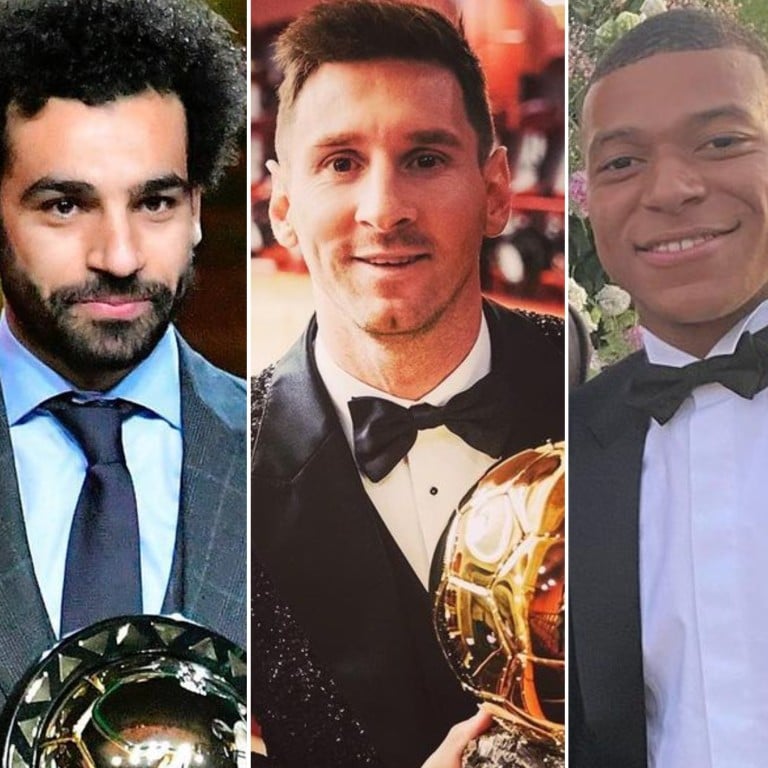 This winter is heating up thanks to what may be the most exciting World Cup in history. The Fifa World Cup 2022 will take place from November 20 to December 18 in the Middle Eastern state Qatar this year, bringing forward the best national teams and players for the world to watch.
From legends such as Cristiano Ronaldo and Lionel Messi to younger stars like Kylian Mbappe and Erling Haaland, not only are they impressive on the field, but at the bank too. These are the highest-paid football players for the 2022-23 season, thanks to their high-paying salaries, sweet deals with giant brands like Nike and Adidas, and fruitful businesses, Forbes revealed. But who has the deepest pockets?
10. Kevin De Bruyne, 31 – US$29 million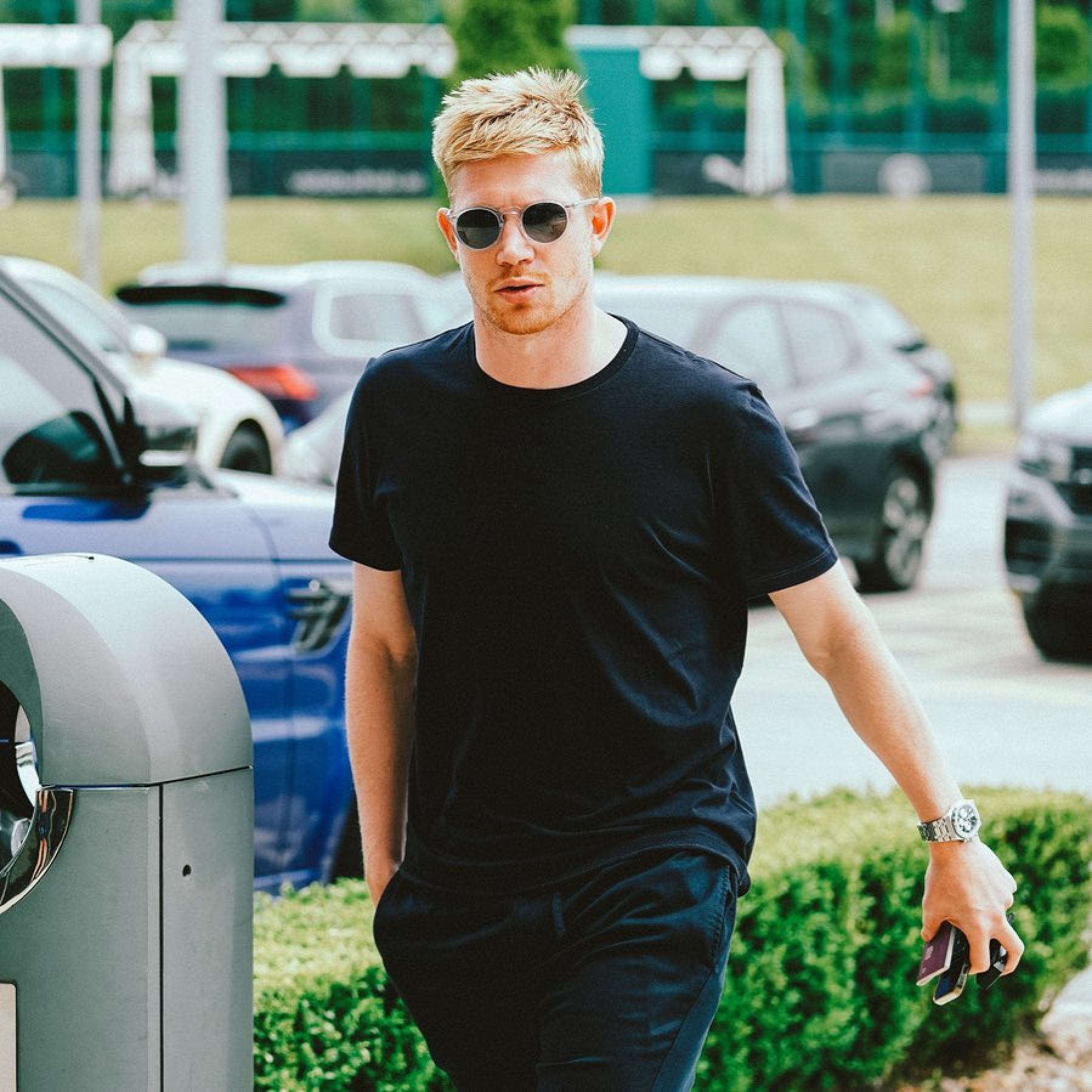 De Bruyne has been the superstar of Manchester City in recent years. The Belgian footballer is the second top-earning player in the Premier League this year with a US$450,000 weekly salary, second only after Cristiano Ronaldo, as reported by Sportrac. Besides a series of bonuses on top, he also has numerous endorsements with the likes of Nike, EA Sports and Orange, per Sportingfree.
9. Andrés Iniesta, 38 – US$30 million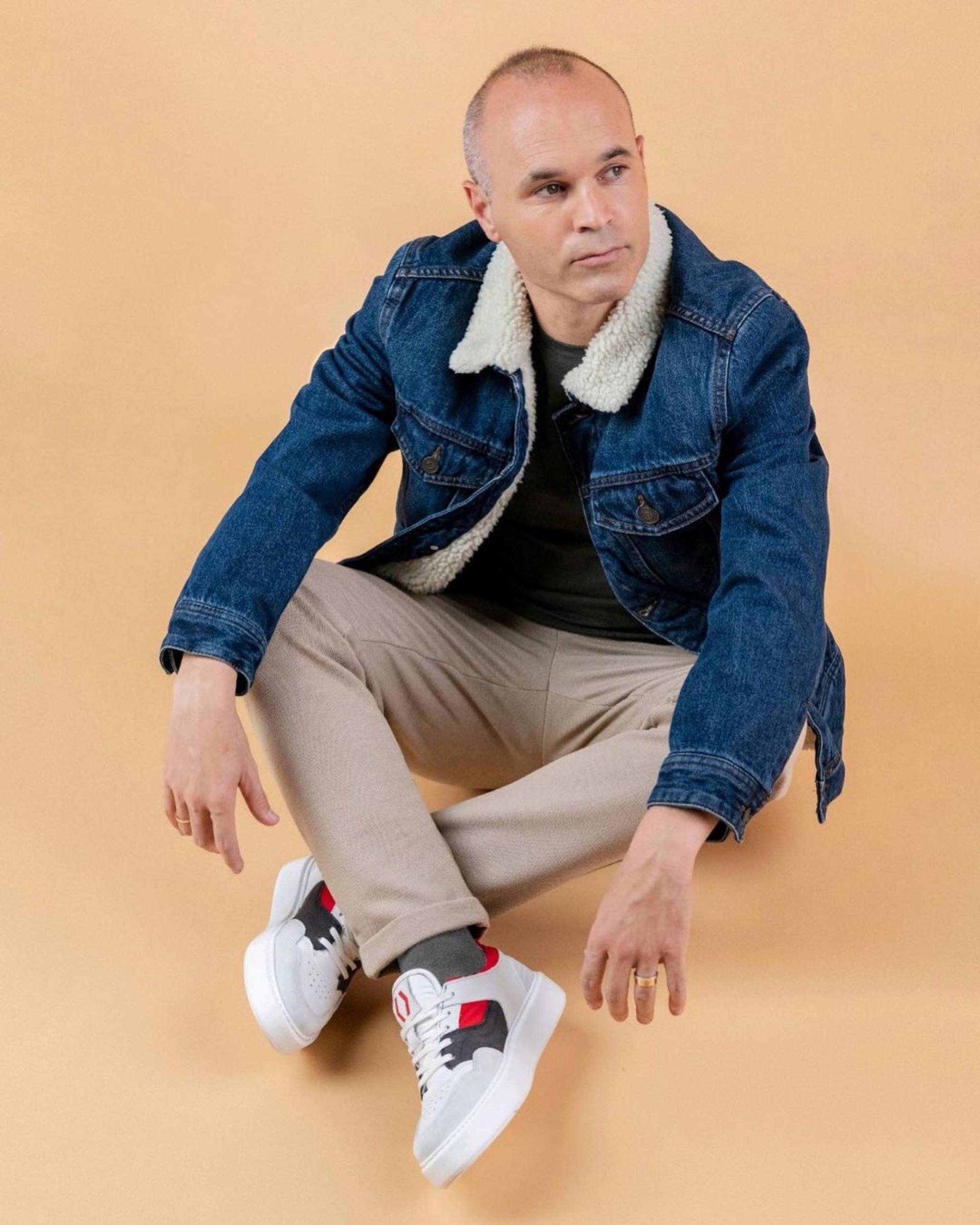 The Barcelona legend played for FC Barcelona for 22 years before joining Japanese club Vissel Kobe in 2018. At around the same time, Iniesta signed his first-ever deal with a brand other than Nike – Japanese sportswear brand Asics – after 19 years of endorsing the Swoosh, per Forbes. He also had lucrative deals with brands like Nissan and UFX.com, according to Sportskeeda, making millions away from the pitch.
Fun fact – Iniesta owns a winery, Bodega Iniesta, producing around 1.2 million bottles per year, according to The Drinks Business. In September this year, per Japan TV, he launched his own sportswear brand Capitten in Japan, further expanding his business empire.
8. Eden Hazard, 31 – US$31 million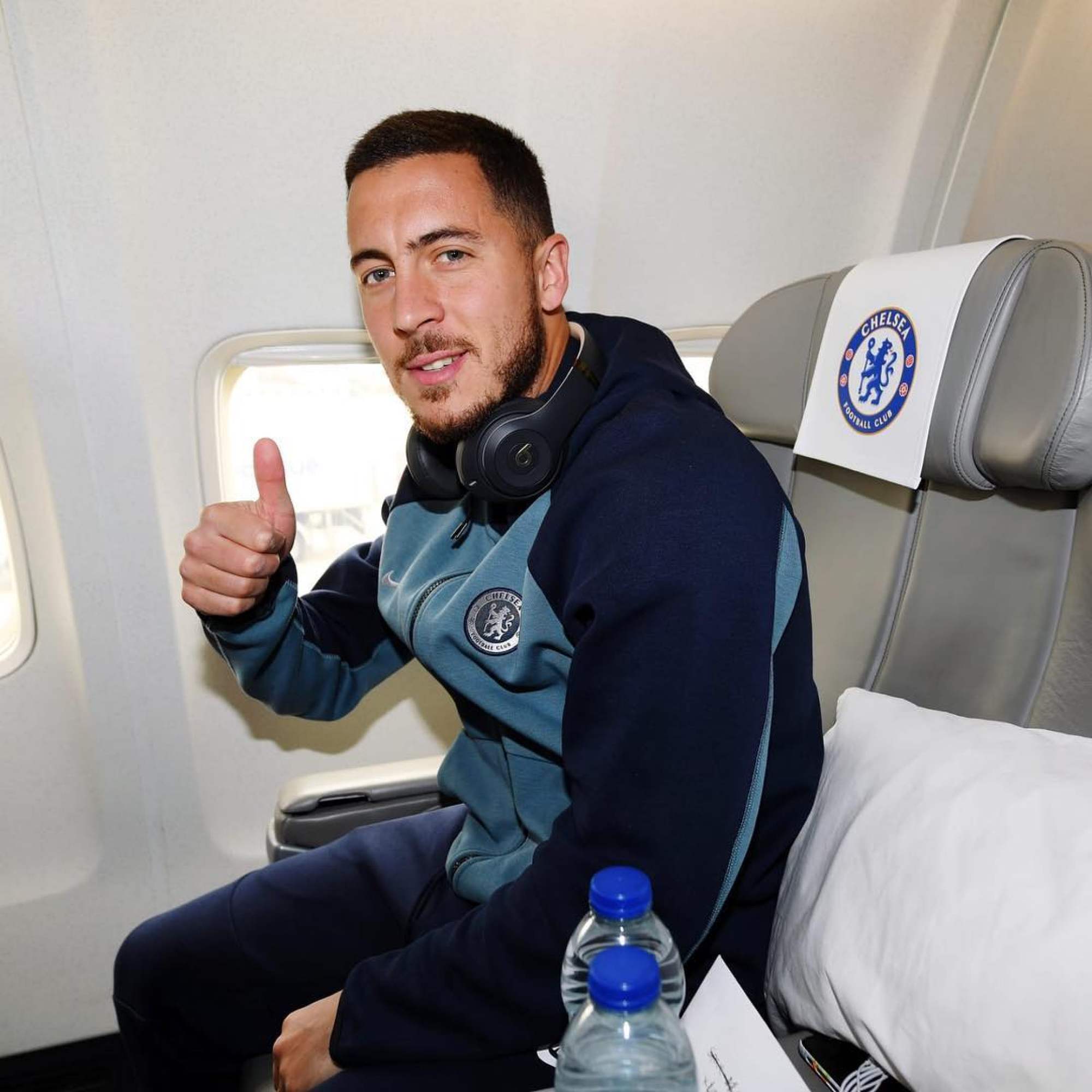 Another Belgian star on this list is Eden Hazard, Real Madrid's midfielder. He's among the top five highest-paid players in La Liga, earning over US$600,000 a week, according to AS.
Hazard was also a face of Nike in addition to a range of brands like China's Sina Sports, toy company Topps and Lotus Bakeries, according to Goal. His huge income allows him to live in a US$11.2 million mansion as well as ride a series of luxurious vehicles like Mercedes-Benz AMG GTR, Audi R8 V10, BMW X6, Audi RS4 Avant, Aston Martin Vanquish and Mercedes C Class, according to British media.
7. Robert Lewandowski, 34 – US$35 million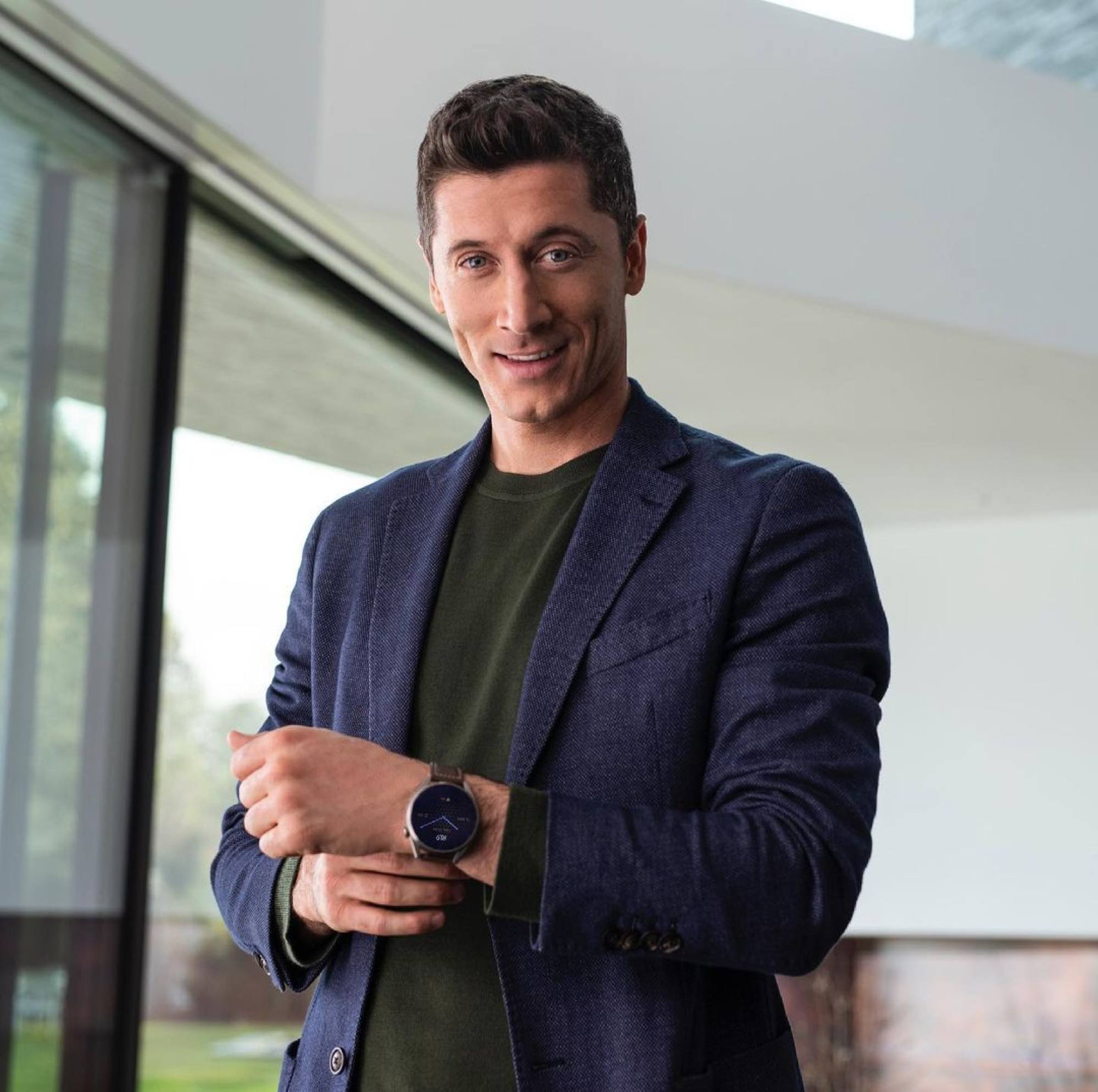 One of the world's best strikers, Lewandowski, the pride of Poland moved from Bayern Munich to Barcelona with a deal of nearly US$50 million this year, Football Espana reported. He also has considerable deals with Nike, Huawei, Head & Shoulders and vitamin water brand Oshee, per British media.
Similar to Iniesta, Lewandowski is also a businessman. His brand RL9 (spot his initials?) started out as a clothing line but today it is also a games,
coffee and food
company, according to Marca. As if that doesn't keep him busy enough, he also has a marketing and advertising agency called Stor9 and a restaurant in Warsaw, Cafe Kafka.
6. Erling Haaland, 22 – US$39 million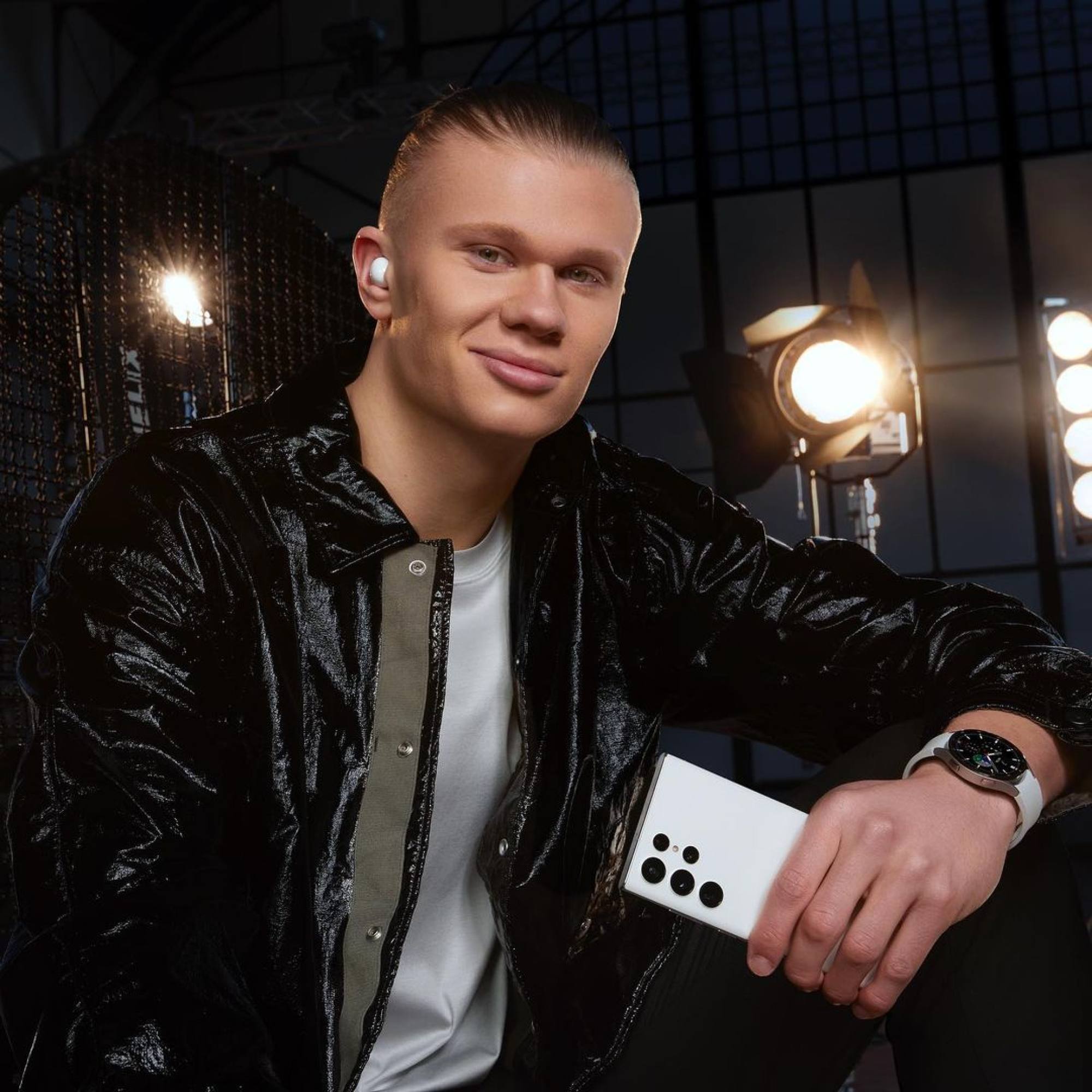 Norwegian Haaland, only 22, is the most expensive player in the Premier League right now. After joining Manchester City from Borussia Dortmund this summer, he reportedly makes about US$1 million weekly, although his base salary is US$419,000 a week, per British media. Forbes estimated that his endorsement earning is about US$4 million yearly from huge brands like Nike, Hyperice, Samsung and Viaplay, even predicting that it would quadruple soon.
5. Mohamed Salah, 30 – US$53 million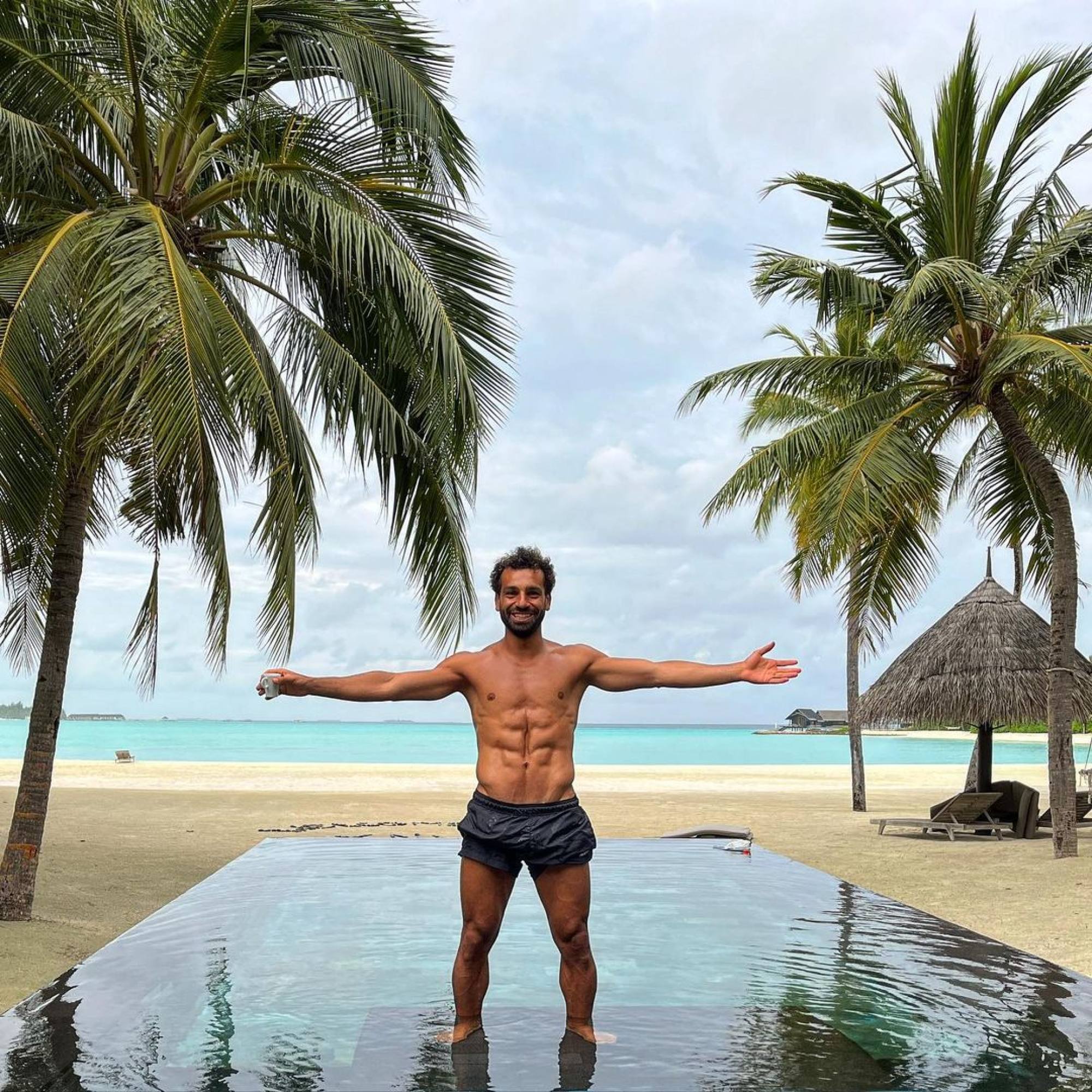 Salah, Liverpool's darling, just renewed his contract with the club for US$60 million for three years, per CBS Sports, increasing from his last five-year deal of US$44.5 million since 2017 as the club's highest-paid player, according to Egypt Today.
He bags US$2.5 million every year from his 10-year-deal with Adidas, starting from 2020. Not to mention, he is taking millions home from other brands like Pepsi, Vodafone, Uber and Oppo, via Total Sportal. Last year, he also tried his hand at real estate by launching two companies in the UK, according to Egypt Independent.
4. Neymar, 30 – US$87 million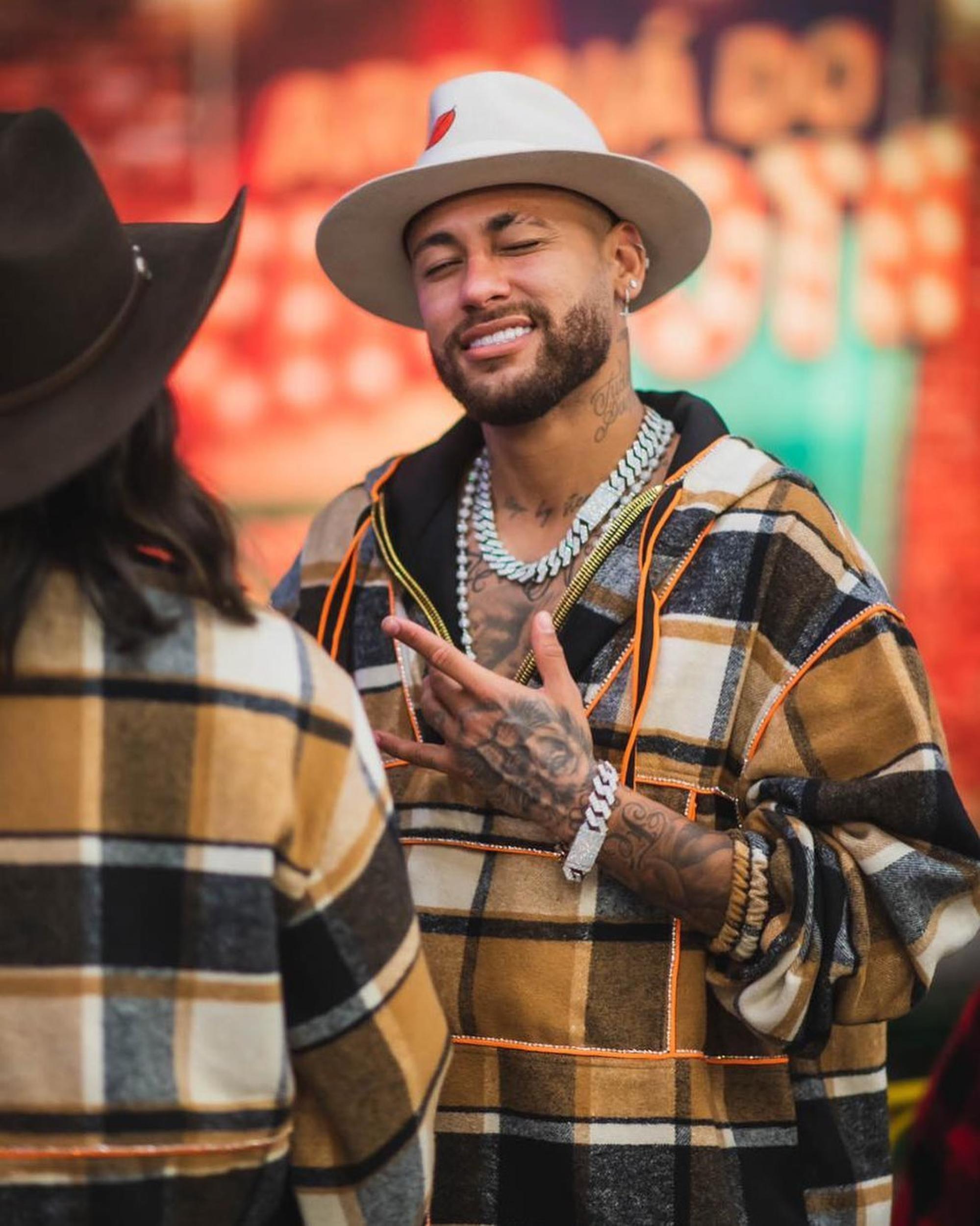 Neymar made history with the most expensive transfer ever from Barcelona to Paris Saint-Germain at an astronomical fee of US$263 million in 2017, according to Forbes. With his new deal lasting until 2025, he reportedly earns around US$36 million annually, per Football Transfers. Additionally, he makes a huge amount off-field, up to US$40 million yearly, from Nike, Puma, Gillette and Red Bull, according to Goal, to name just a few.
The Brazilian superstar also owns three lavish homes in Paris, Beverly Hills and Brazil, a yacht, a private jet and a dozen supercars worth over US$10 million, like Lamborghini Veneno, Aston Martin Vulcan, Maserati Mc12, Ferrari 458 Italia and Audi R8 Spyder V10 Plus, according to various reports.
3. Cristiano Ronaldo, 37 – US$100 million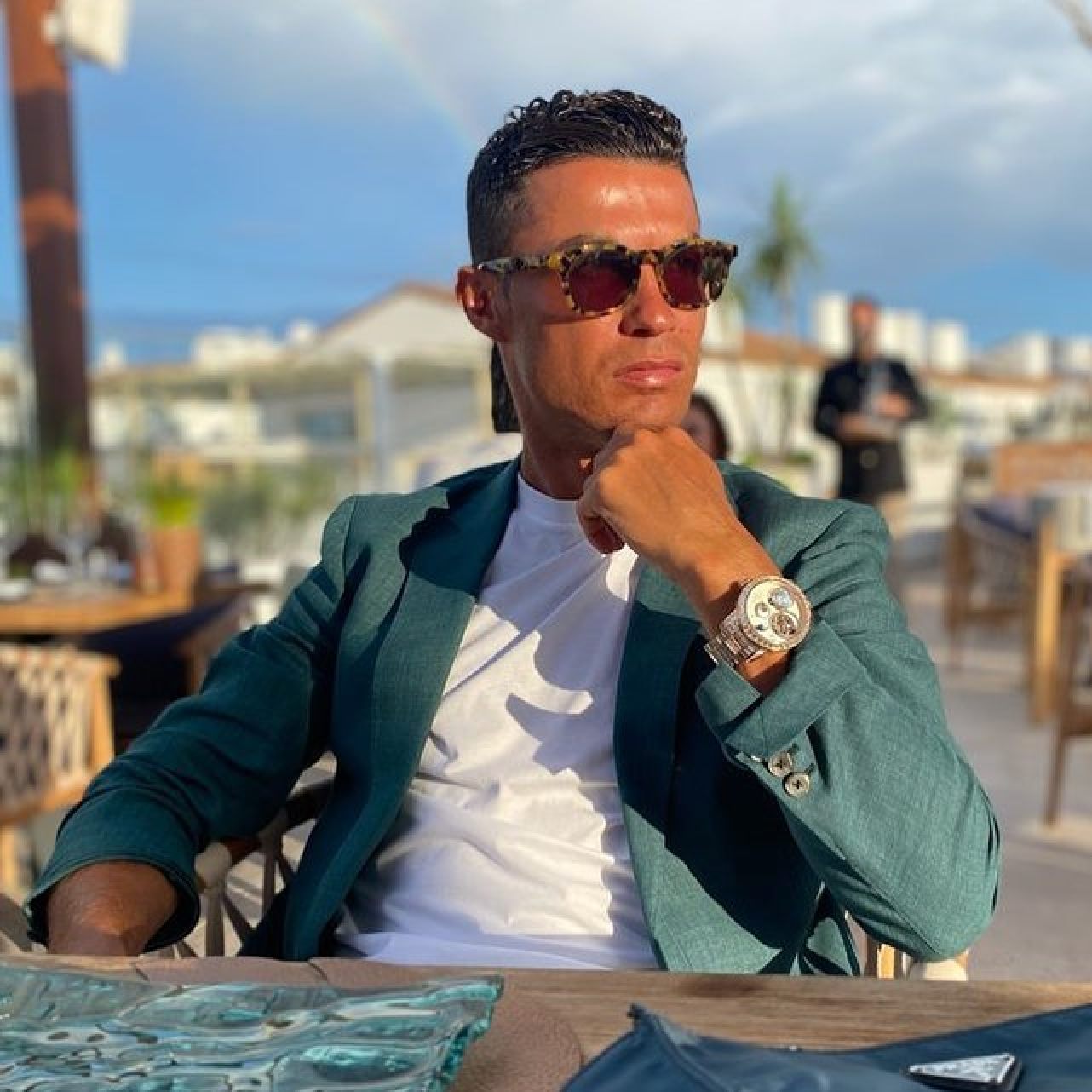 Since moving back to Manchester United in 2021, Ronaldo has held his No 1 position in the Premier League for a base salary of some US$575,000 per week, according to Sportrac. The hero of Portugal's earnings off-field are even higher than on-field – about US$60 million this year, thanks to his US$1 billion lifetime deal with Nike as well as endorsements with Herbalife, Tag Heuer and Clear, per Insider.
He rules the business world as well, spreading his empire to include hotel chain Pestana CR7, fashion brand CR7, Zela restaurant, CR7 Crunch Fitness, a private jet rental and a hair clinic, according to Go Trading Asia.
And, to no one's surprise, he lives like a king too, owning eight multimillion-dollar houses in locations from Lisbon, Madrid and Turin in Europe, to Manhattan, US. He also has a US$24 million car collection of Bugatti Centodieci, Bugatti Chiron, Bugatti Veyron, Rolls-Royce Phantom, Rolls-Royce Cullinan and Lamborghini Aventador LP 700-4, on top of his Ferraris and Audis, according to Insider. Last but not least, he owns a US$7.2 million yacht and two private jets, per various reports.
2. Lionel Messi, 35 – US$120 million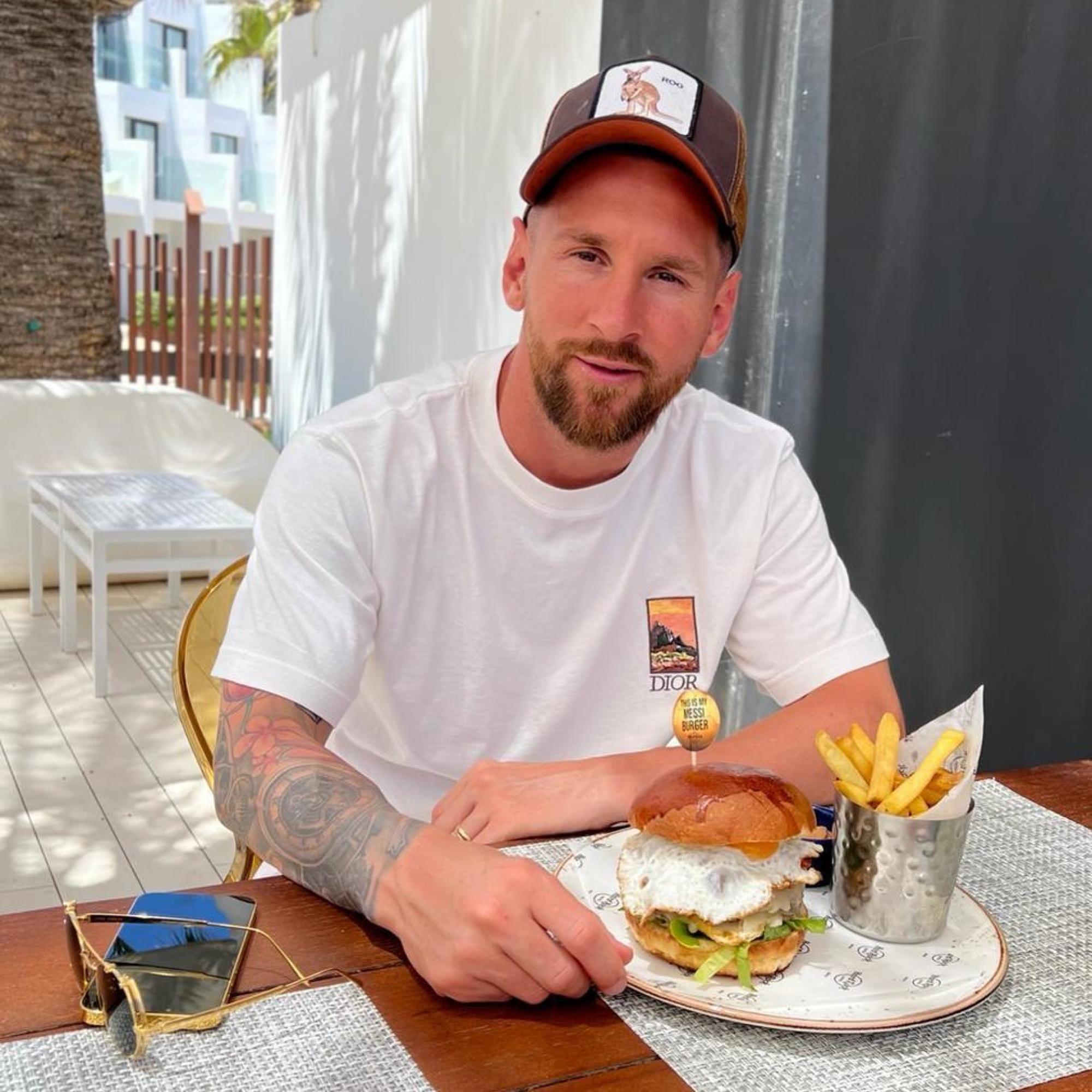 Much like his fellow club member Neymar, Messi also racks up US$35 million annually after moving from Barcelona to Paris Saint-Germain last year, per Insider. But nearly half of the Argentinian icon's income comes from off-pitch. Apart from his biggest lifetime deal with Adidas where he earns US$25 million yearly, according to Insider, his other big bucks come from Pepsi and Budweiser endorsements. He also reportedly became a hotelier in 2017, as the owner of the Mim hotel chain, as well as a fashion boss of Messi Store.
For his luxurious modes of transport, he beats his rival Ronaldo with his US$14 million yacht, per Tennis Tonic, and his US$50 million car collection includes
the world's most expensive car
– the 1957 Ferrari 335 Sport Spider Scaglietti, rumoured to be worth roughly US$37 million – three Audis, a Maserati Gran Turismo MC Stradale and a Mercedes-Benz SLS AMG, among others.
1. Kylian Mbappe, 23 – US$128 million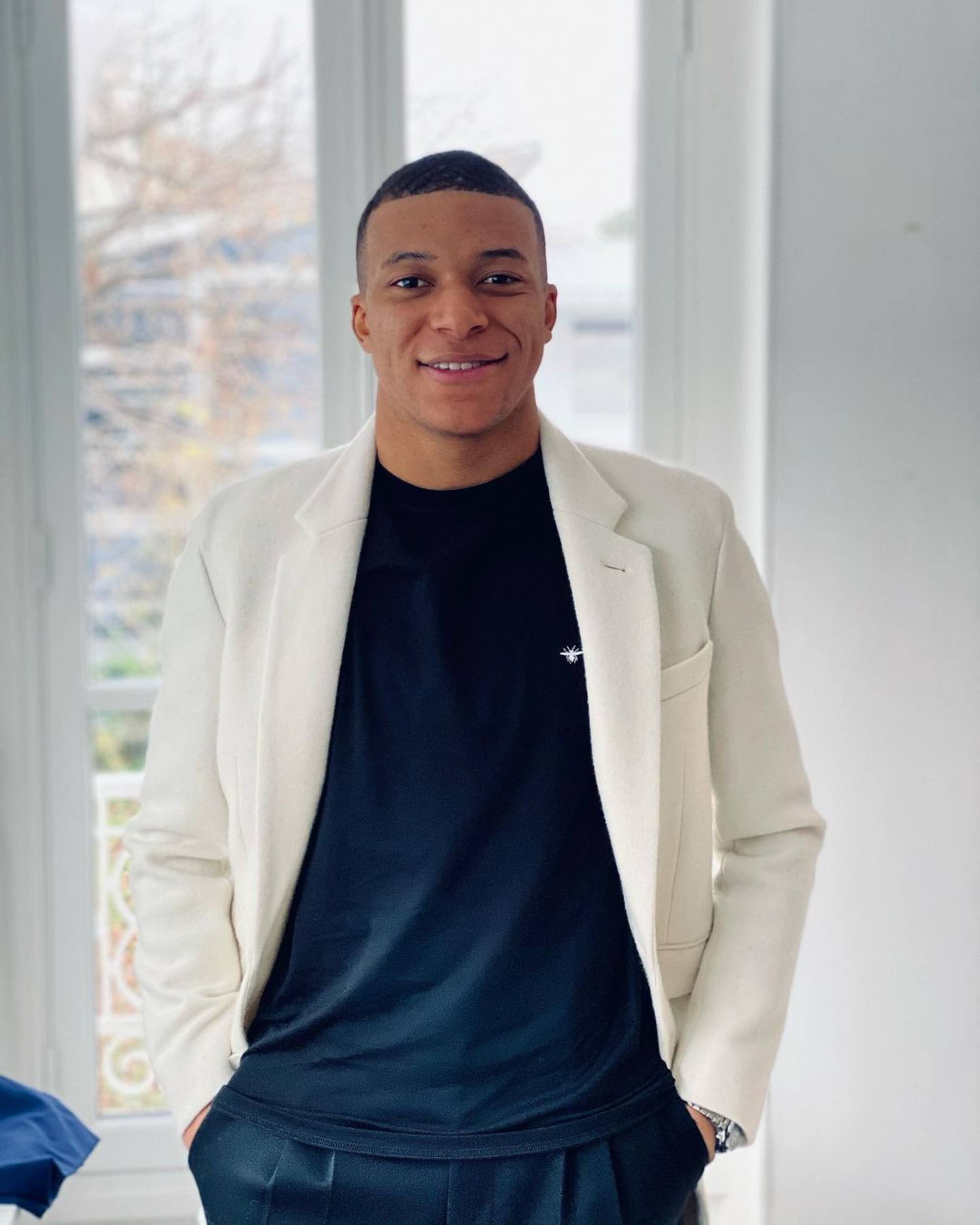 Not only does he surpass Ronaldo and Messi, the French star of Paris Saint-Germain also made history as the youngest player to score over US$100 million in one year. Along with nearly US$1.7 million weekly gross income, per Capology, Mbappe also makes big bucks from Nike and as the ambassador for luxury watchmaker Hublot at US$1 million yearly, reported Inside Report. This summer he launched a production company called Zebra Valley, focusing on sports, music, art, technology, gaming, consumer products and youth culture, via The Hollywood Reporter.
He has a US$9.5 million mansion in Neuilly-sur-Seine, per The 4th Official, a posh celebrity area in Paris, and rides a range of luxurious cars like Mercedes-Benz V-Class and Ferrari.

With the Fifa World Cup 2022 coming up in November and December in Qatar, we find out which highest-earning player makes the most from club salaries, off-court brand endorsements and businesses
Neymar made history with his US$263 million transfer from Barcelona to Paris Saint-Germain, Messi has lucrative deals with Adidas and Pepsi, and Ronaldo has a garage full of Ferraris