Justin's girls, united and compared: Selena Gomez and Hailey Bieber quashed feud rumours, but how do their businesses, net worths, luxury endorsements and beauty brand fortunes stack up in 2022?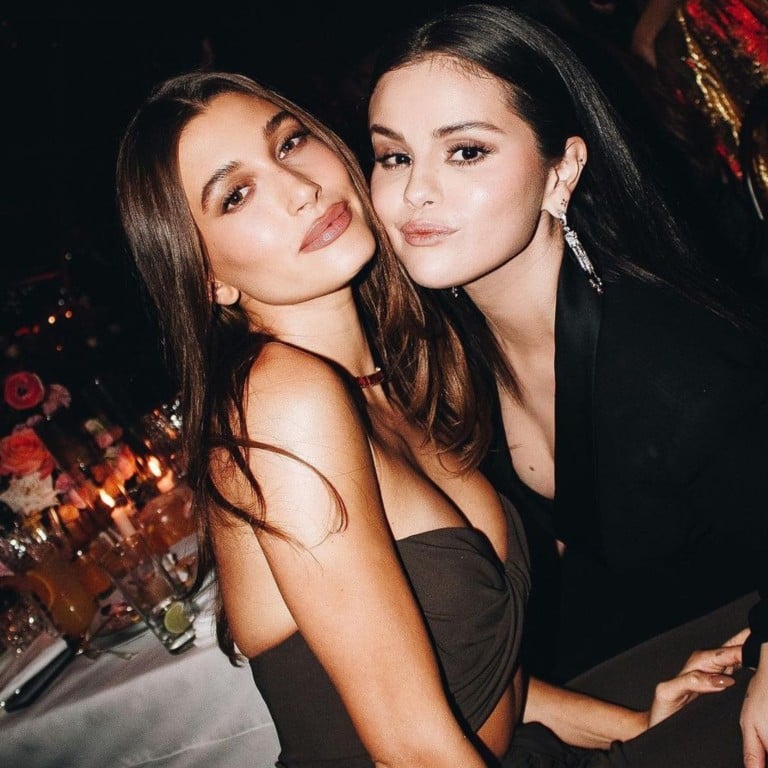 Feud or no feud? For the longest time, many of us were led to assume that Selena Gomez, 30, and Hailey Bieber, 25, had an ongoing rift due to Hailey's husband and Gomez's ex-boyfriend, Justin Bieber, 28.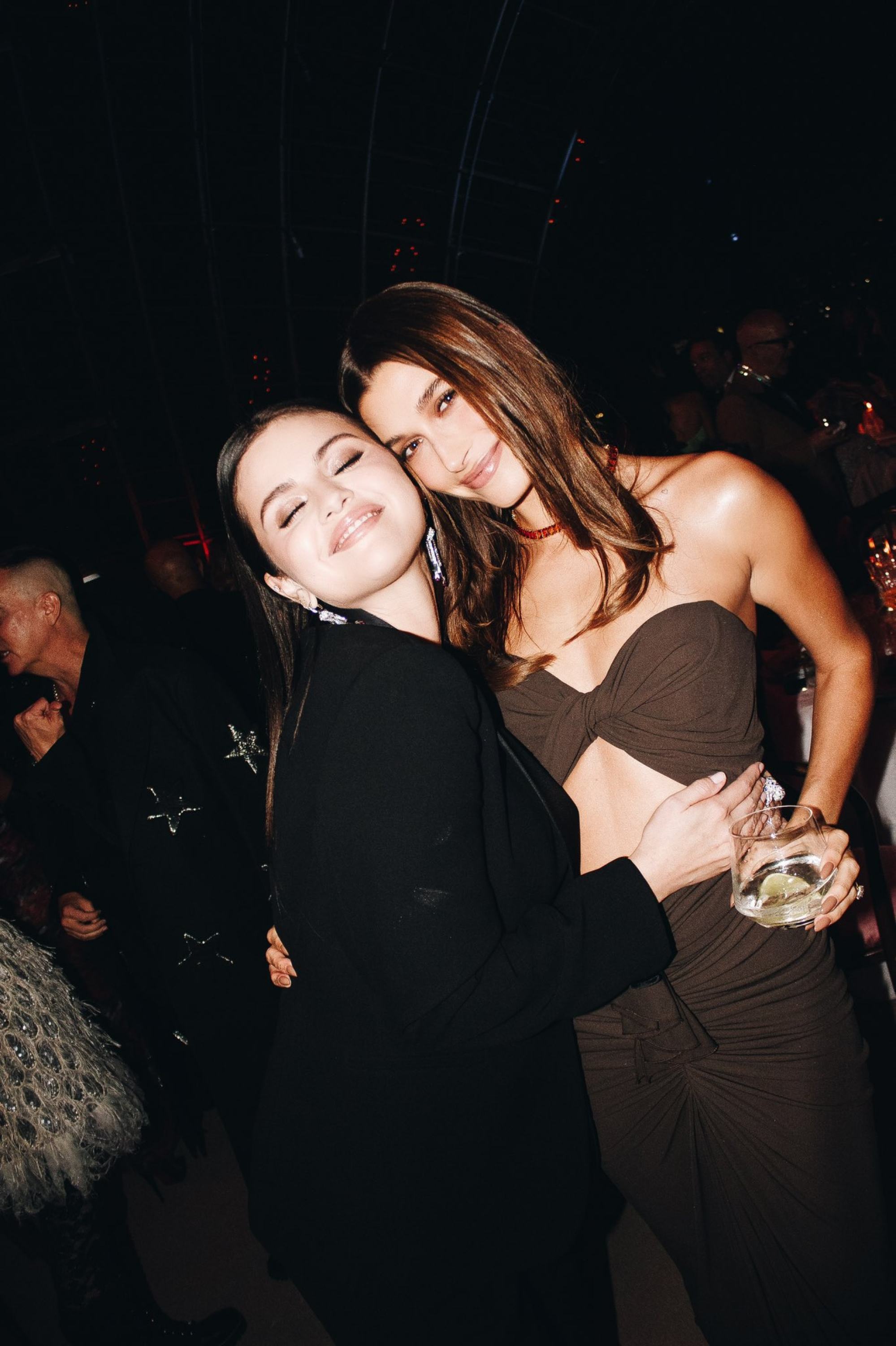 But four years later, the non-existent love triangle has diffused and the girls have finally addressed it, showing that there seems to be no bad blood between them.
On October 15, Gomez and Hailey were photographed posing and hugging each other at the Academy Museum Gala in Los Angeles. Photographer Tyrell Hampton captured the iconic moment and captioned it "plot twist".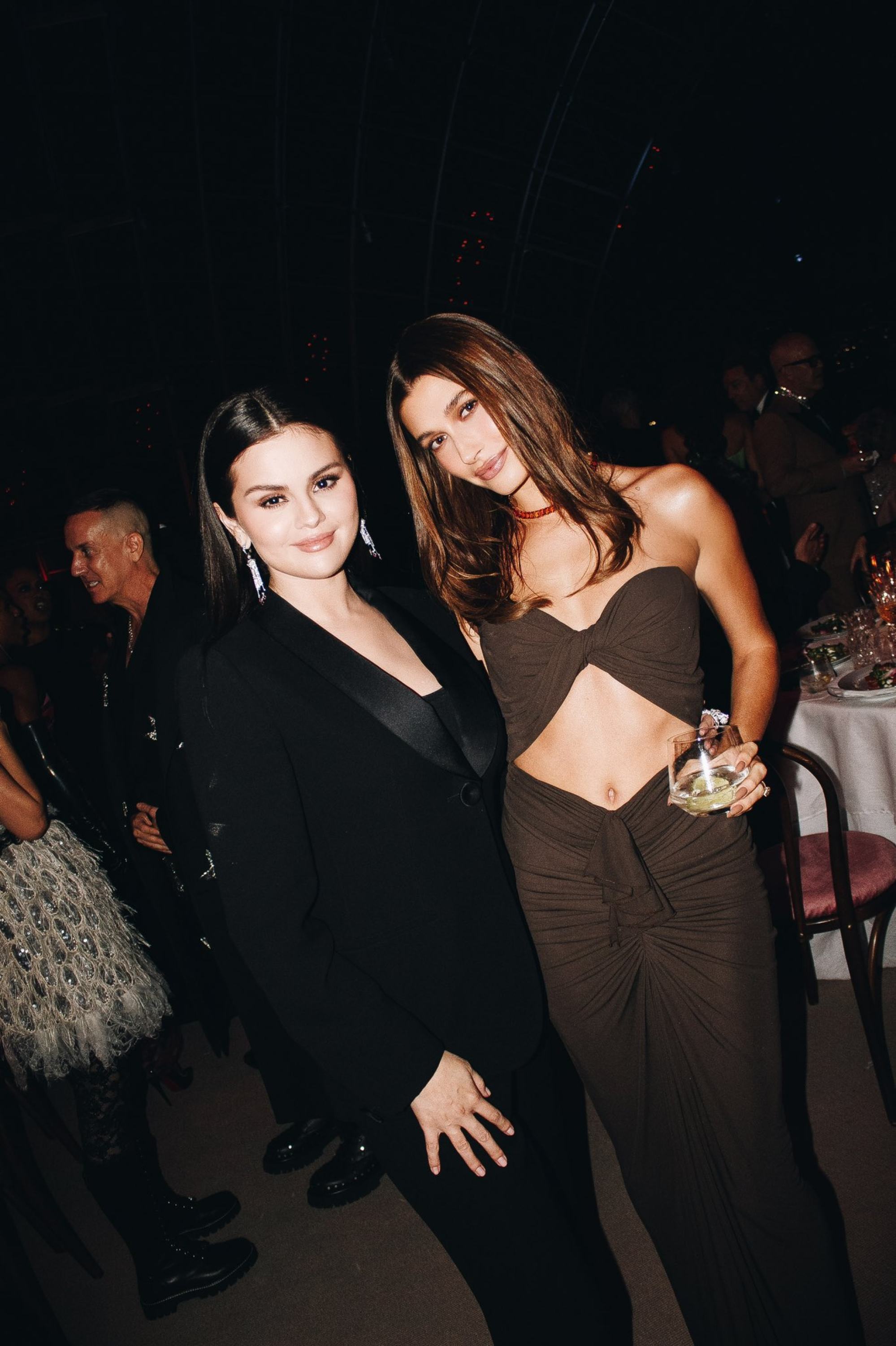 But said feud didn't seem like a ridiculous assumption either, considering Gomez dated Hailey's current husband, pop star Justin, on and off for eight years (2010-2018). In a surprising move at the time, Hailey and Justin got married within months of his break-up from Gomez, raising eyebrows among fans.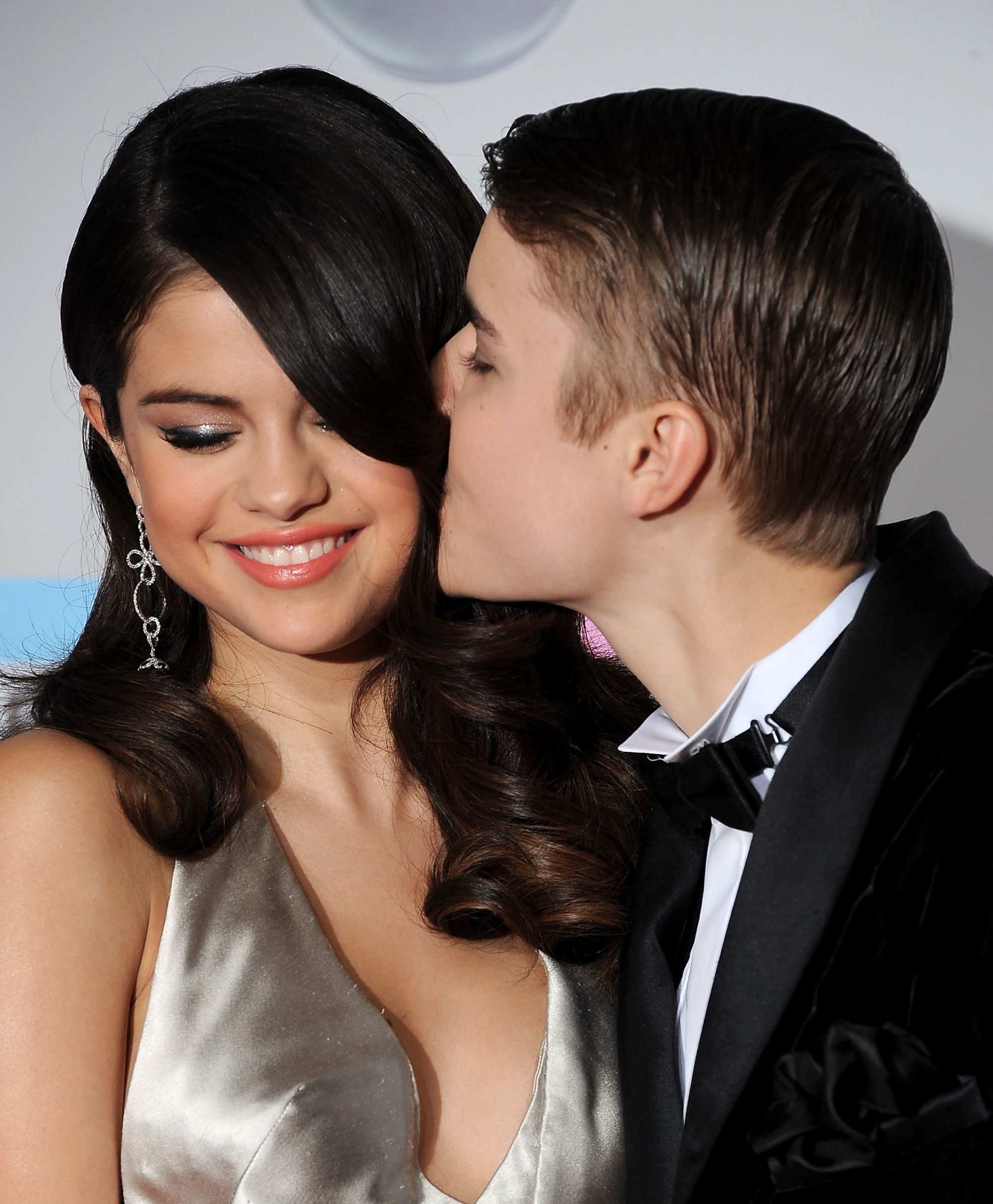 Earlier this month, Hailey addressed the rumours about Justin's alleged infidelity, which she emphatically denied. "When he and I started hooking up or anything of that sort, he was not ever in a relationship ever, at any point. It's not in my character to mess with someone's relationship," she said on an episode of the Call Her Daddy podcast.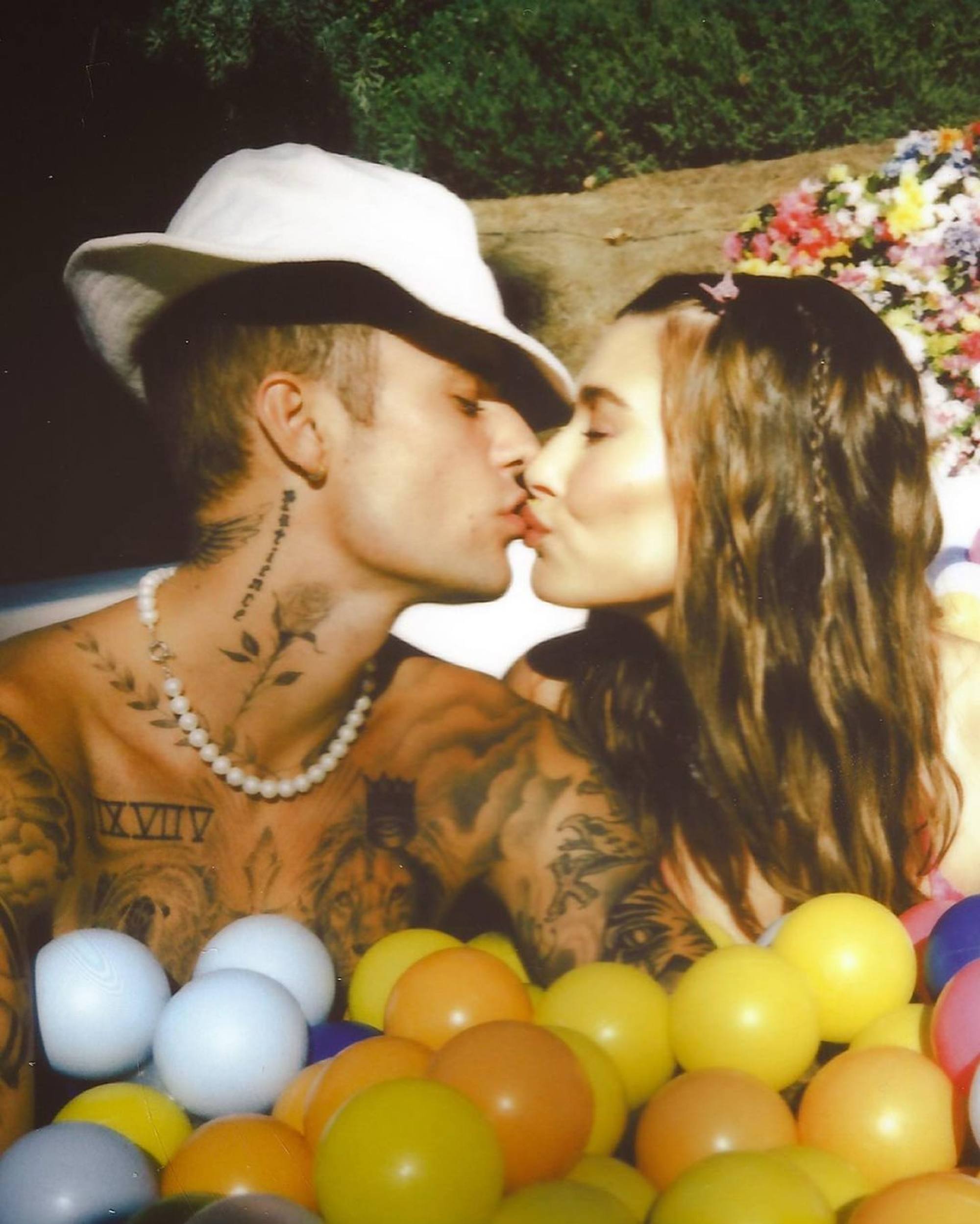 Hailey added, "A lot of the hate comes from the misperception, 'Oh, you stole him.' It comes from the fact that they wished he had ended up with someone else and that's fine. You can wish for that all you want, but that's just not the case."
With the two women putting an end to the tiresome rumour mill with their monumental united pic, we take a look at their respective careers and accomplishments over the years.
Their gigantic net worths
Selena Gomez – US$95 million
The beloved Disney child star-turned-singer has a reported jaw-dropping net worth of US$95 million, according to Celebrity Net Worth.
The self-made millionaire has also raked in heavy numbers outside her successful music and acting careers.
Lucrative endorsements
have included a US$30 million partnership with Puma when she was just 25, and the American star has also worked with brands like Pantene, Coach, Louis Vuitton and Coca-Cola.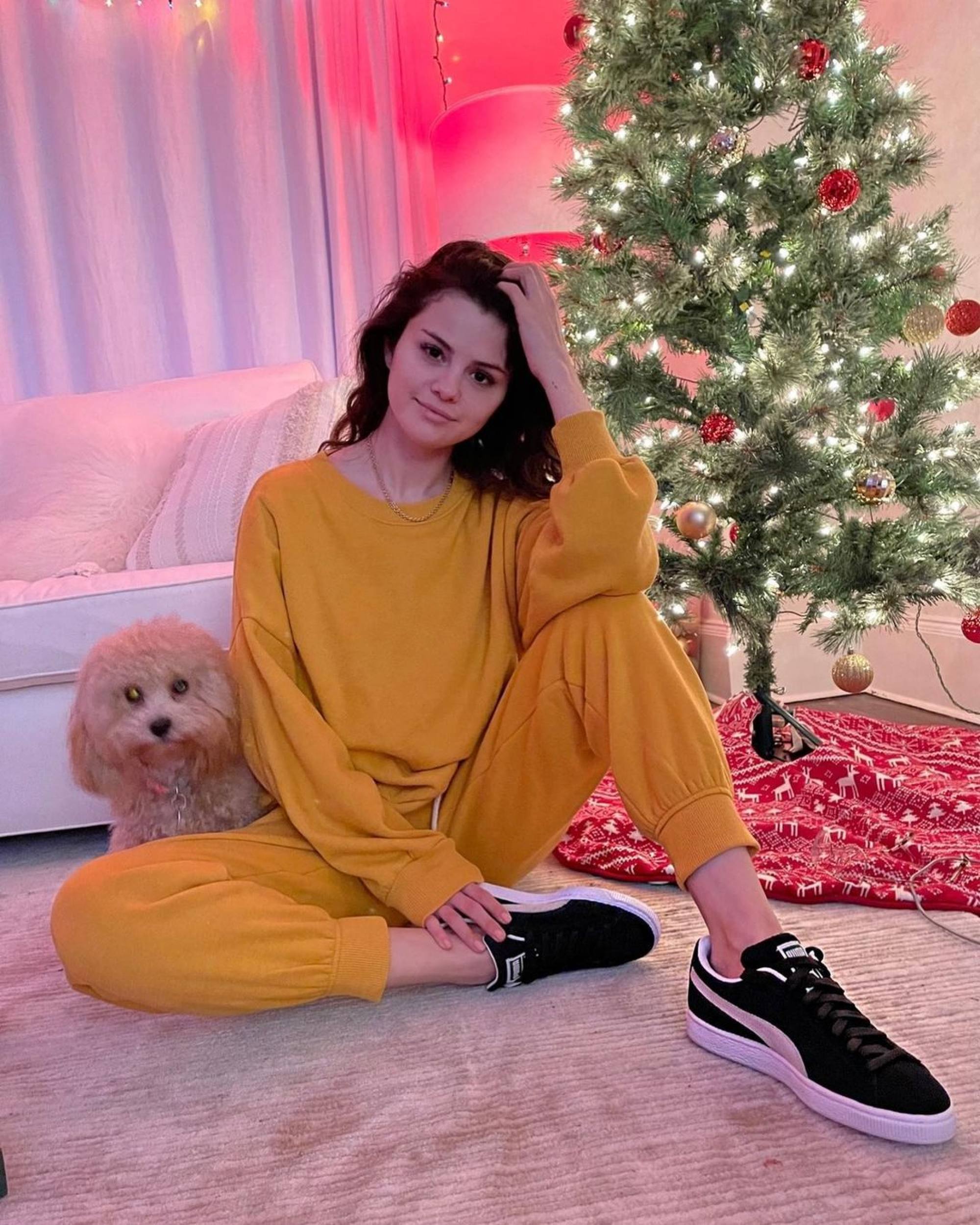 The Same Old Love singer, who once had the most followed account on Instagram, reportedly earns nearly US$1 million per post, according to Man of Many.
With 350 million followers on Instagram at the time of writing, Gomez is the fifth most followed person on the platform today, surpassing Kim Kardashian, Dwayne Johnson and Ariana Grande who are also in the top 10, per August Man.
Hailey Bieber – US$20 million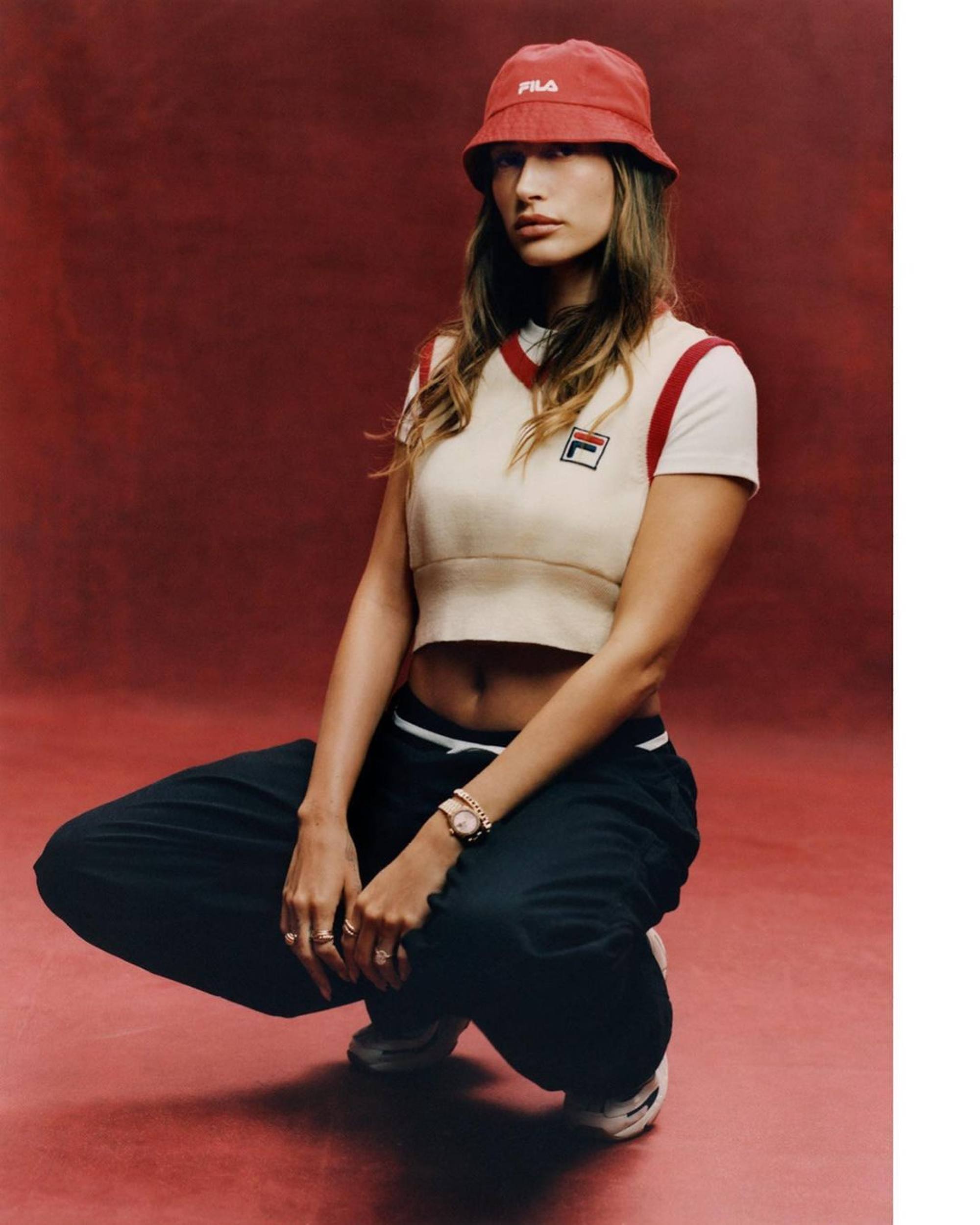 Bieber, who's worth about US$20 million, per Celebrity Net Worth, started her career as a model when she signed with the international agency Ford Models in 2014. She's since graced many runways for Versace, Off-White, Dolce & Gabbana and Tommy Hilfiger, among others.
However, she quit runway modelling in 2018 after a casting director said something that knocked her confidence, reported The Independent.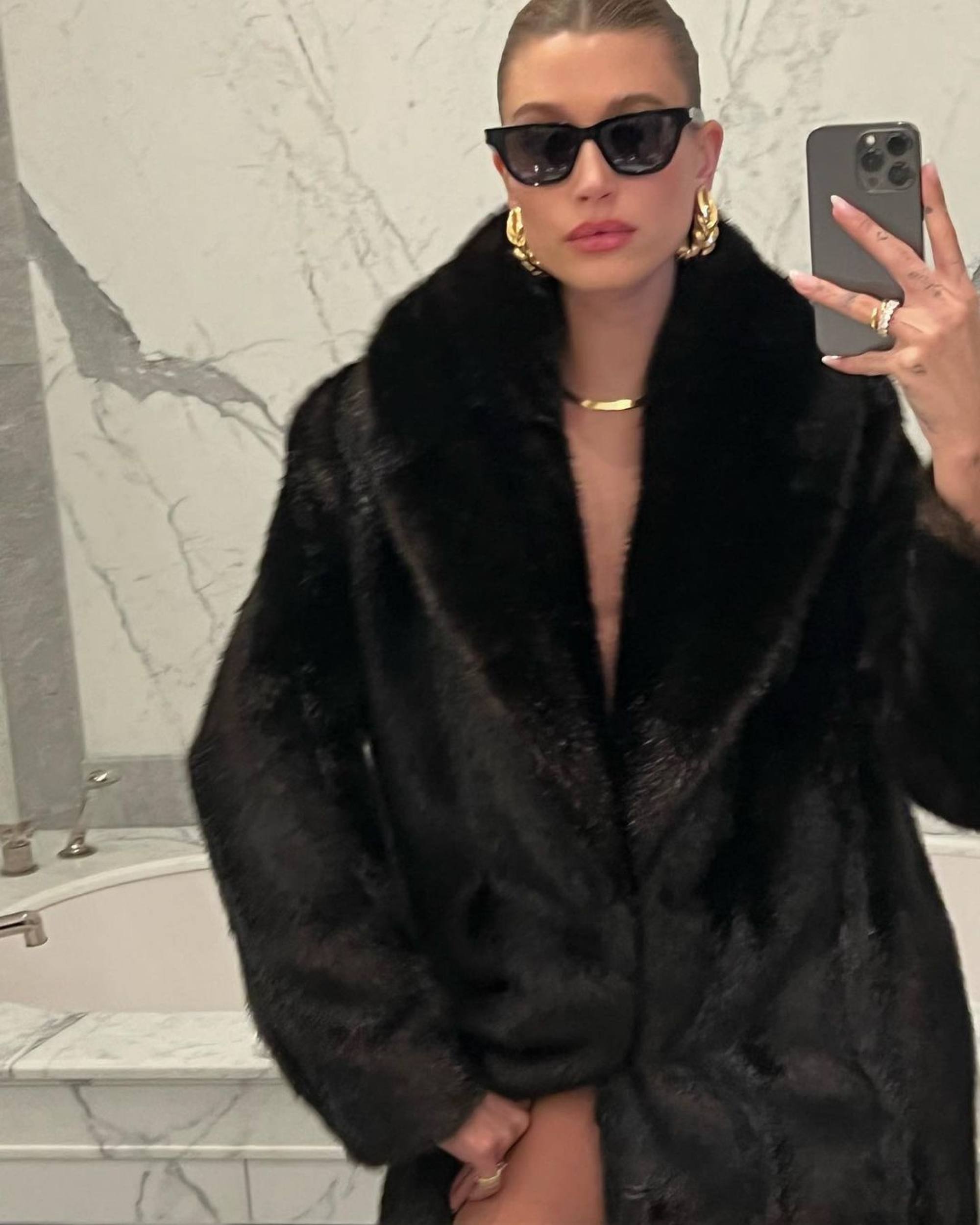 She told Vogue Australia in 2019, "Even though I'm five-foot-eight, I'm not a runway girl and I totally used to feel inferior to some of my friends. Look at Kendall [Jenner] and
Bells [Bella Hadid] and Gigi [Hadid]
… they're all tall and doing every runway."
Bieber added, "It was disappointing until I found my own lane. I don't look short in photos. You can make it work and not have to do runway, and I've done a good job with that."
The model still appears in myriad fashion campaigns. In 2019, she starred in a Calvin Klein photoshoot with her husband and she was recently featured in Fila's autumn 2022 campaign.
While her net worth is significantly lower than Gomez, it's an impressive amount nonetheless.
Their accomplishments and career successes
Selena Gomez – singer, producer and actress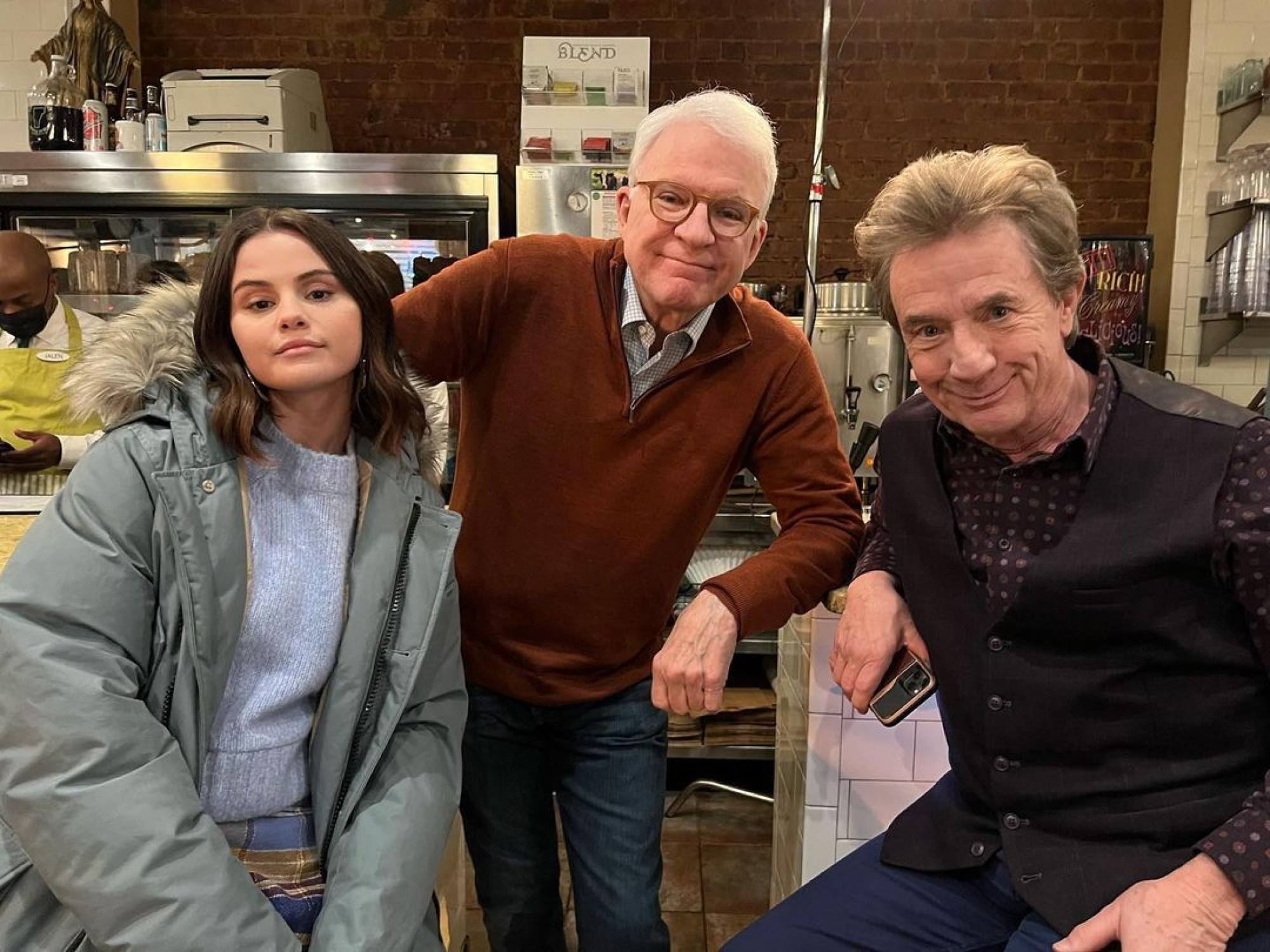 Gomez is a force of nature and it seems that practically everything she touches turns to gold. She found early fame as a Disney star in Wizards of Waverly Place before focusing on her music and film careers.
She returned to TV shows by starring in the critically acclaimed Only Murders in the Building (2021) and HBO's Selena + Chef, and has an upcoming documentary Selena Gomez: My Mind & Me slated to release on November 4. She also has her own production company called July Moon Productions.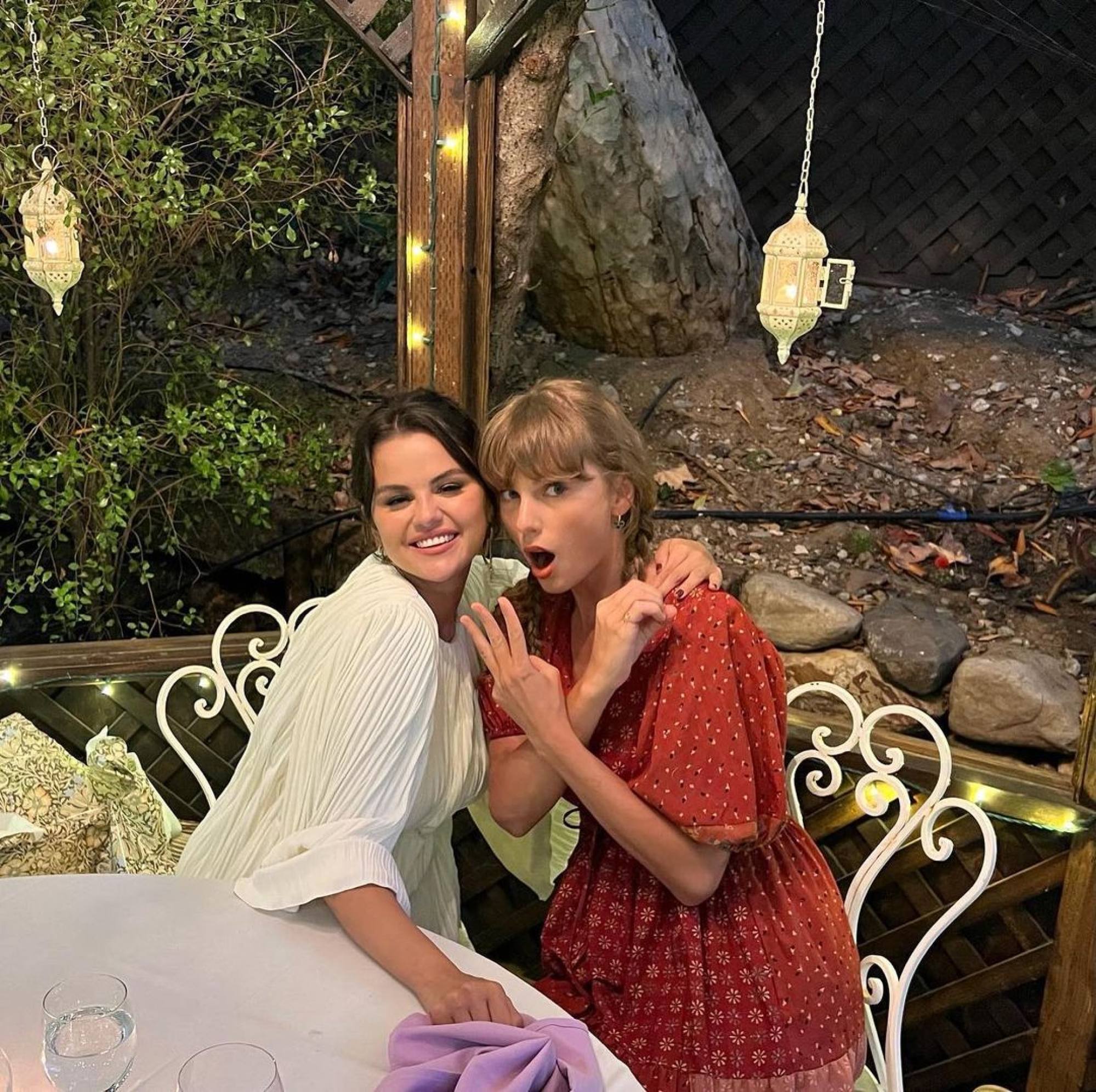 Next to acting, Gomez is also a respected musician. In 2013, she launched her solo career (she was in the Selena Gomez & The Scene band beforehand) with her first single "Come & Get It". Her debut album Stars Dance shot to No 1 on the Billboard 200 chart.
Gomez has given us numerous hit singles throughout the years and a terrific Spanish language album Revelación, which earned her her first Latin Grammy nomination in 2021.
Hailey Bieber – model, brand ambassador and YouTuber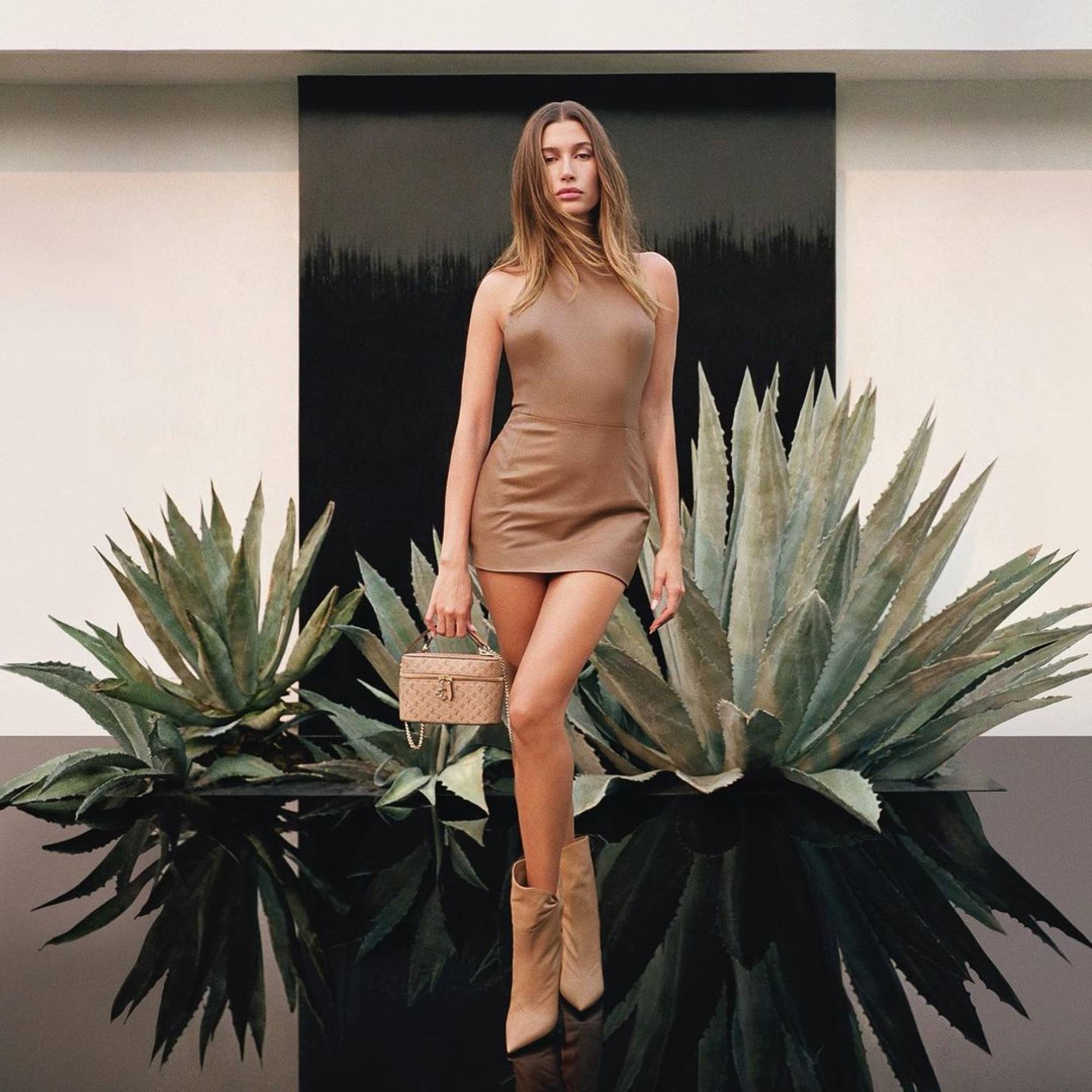 While Bieber does not do runways any more, her commercial modelling career has certainly paid off. She has appeared in major American brand campaigns and graced some of the world's biggest fashion magazines.
She is also the face of many famous brands. In 2022 alone, she's had gigs with YSL, Jimmy Choo (two years in a row) and Miu Miu, and has served as the brand ambassador for Italian footwear brand Superga and Bare Minerals.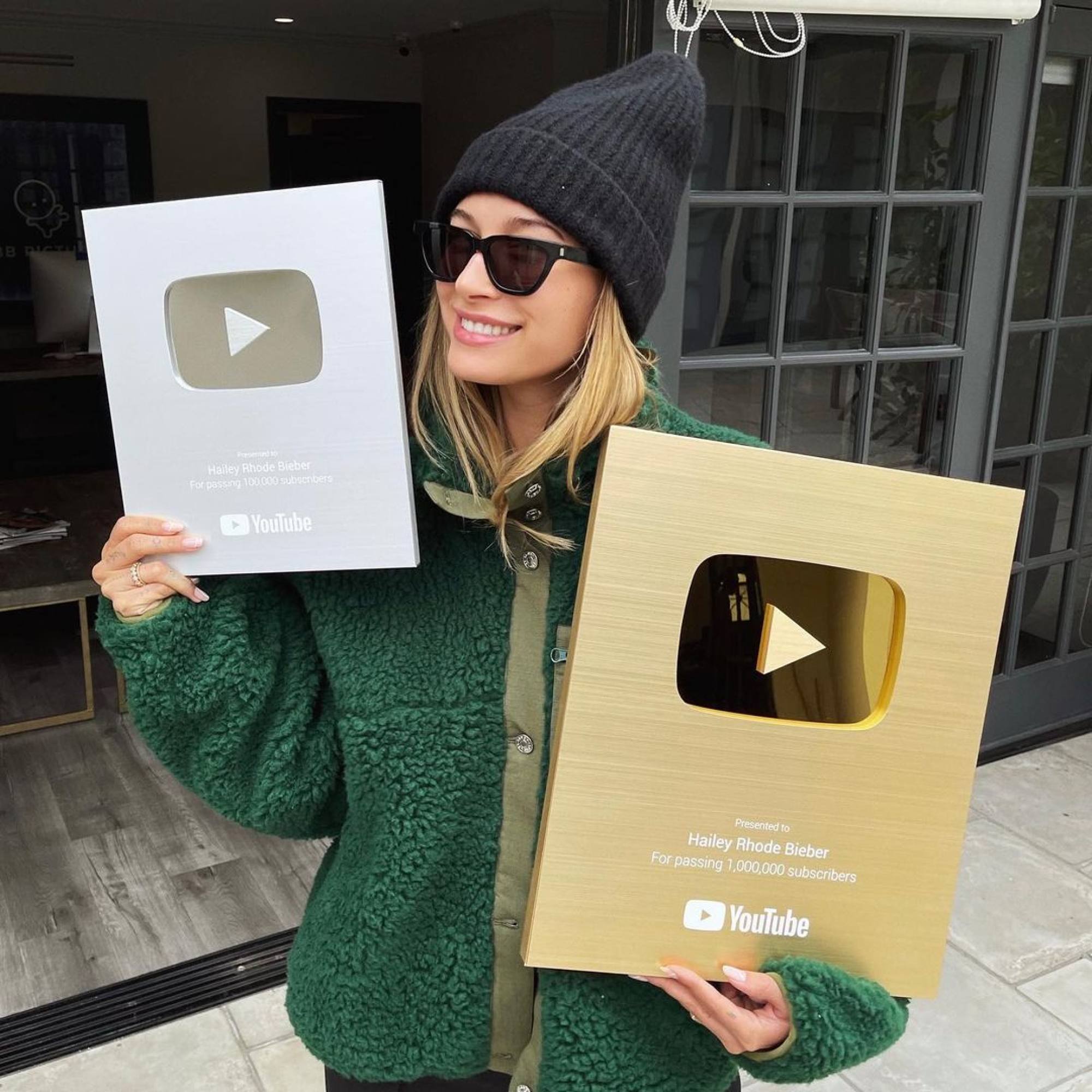 Bieber is also making it big on YouTube. In 2021, she launched her own page, which has nearly two million followers at the time of writing. Her most famous segment "Who's in My Bathroom?" features famous personalities like bestie Kendall Jenner, Emily Ratajkowski and Gwyneth Paltrow. In the videos, Bieber and her guests discuss personal topics.
Since she kicked off the "glazed doughnut nail" trend that went viral after the 2022 Met Gala, Bieber also shares her own beauty tips and tricks on the page along with her skincare routines. Her "Skin Prep for Work" video has been watched by over four million viewers.
Their beauty brands
Selena Gomez – Rare Beauty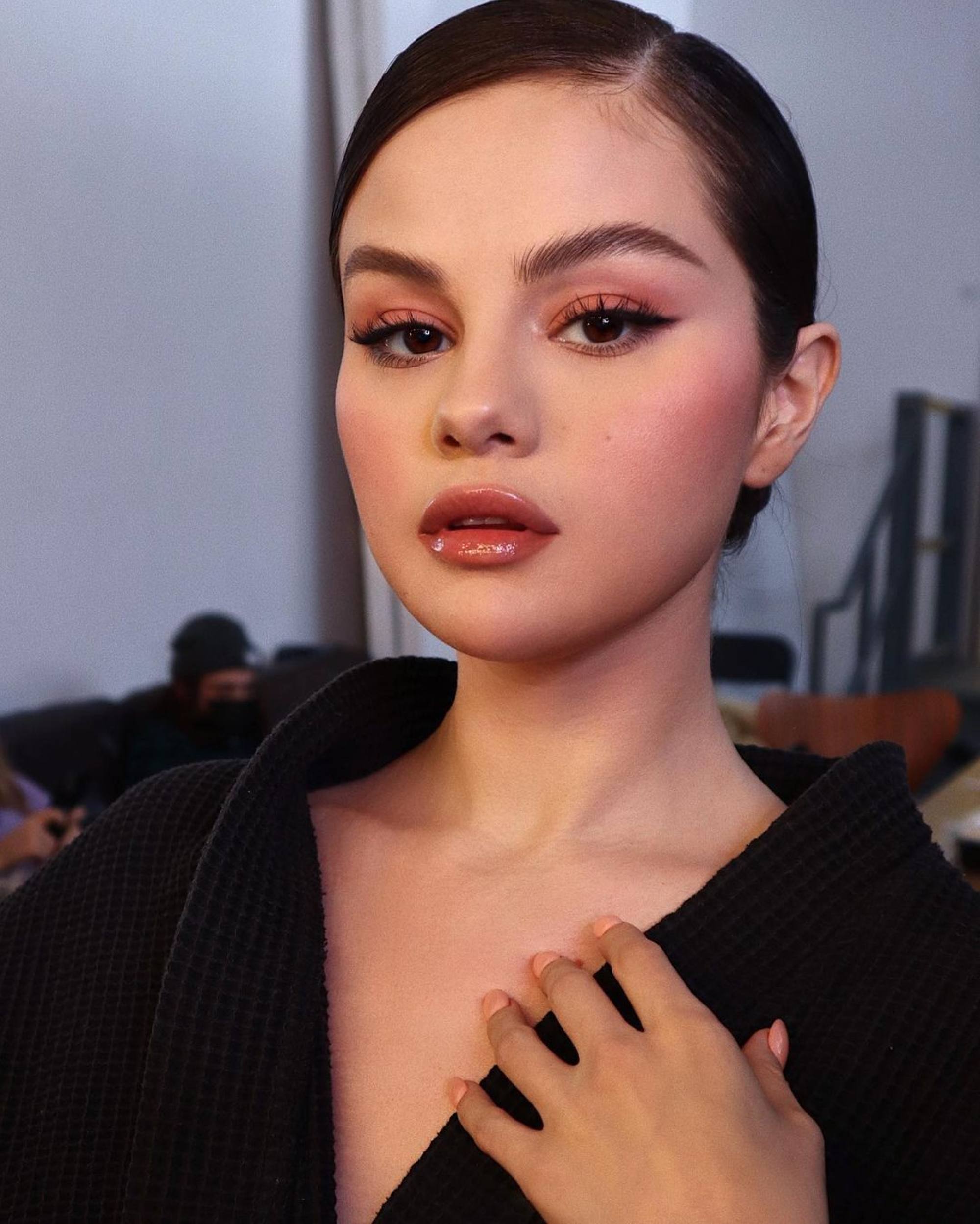 In 2021, Gomez launched a vegan and
cruelty-free make-up brand
called Rare Beauty. The brand has over 14 categories and 133 products, per The Things, ranging from liquid blushes, bronzers and touch-up kits to sunscreens.
According to Bustle, Gomez's brand made US$60 million in profits in 2021 and its products are available at retailers like Sephora and SpaceNK. The brand is also a hit on Instagram, with over 3.4 million followers.
Gomez told Nylon Singapore that the reason she started Rare Beauty was "to break down the unrealistic standards of beauty we see in society today". She continued, "There's so much pressure on us to be 'perfect' – I decided to create Rare Beauty to challenge the conversations around beauty."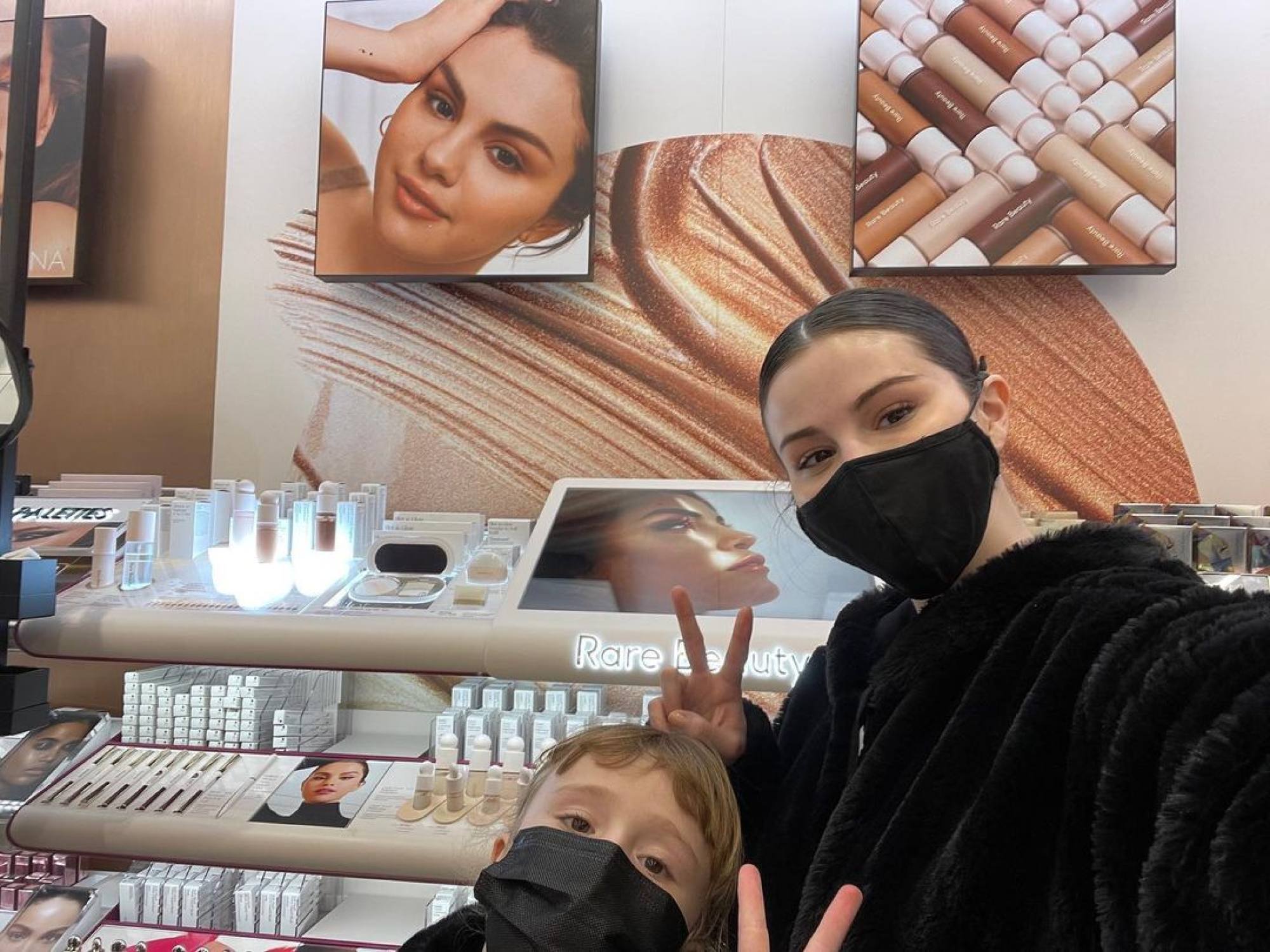 As an avid mental health advocate, Gomez also launched Rare Impact Fund back in 2020 that aims to raise US$100 million over the next 10 years in an effort to shine a spotlight on mental health services, particularly for underserved communities, per Forbes. The brand states that one per cent of all Rare Beauty sales will go towards mental health. Her beauty brand has also won multiple awards since its inception.
Hailey Bieber – Rhode Skin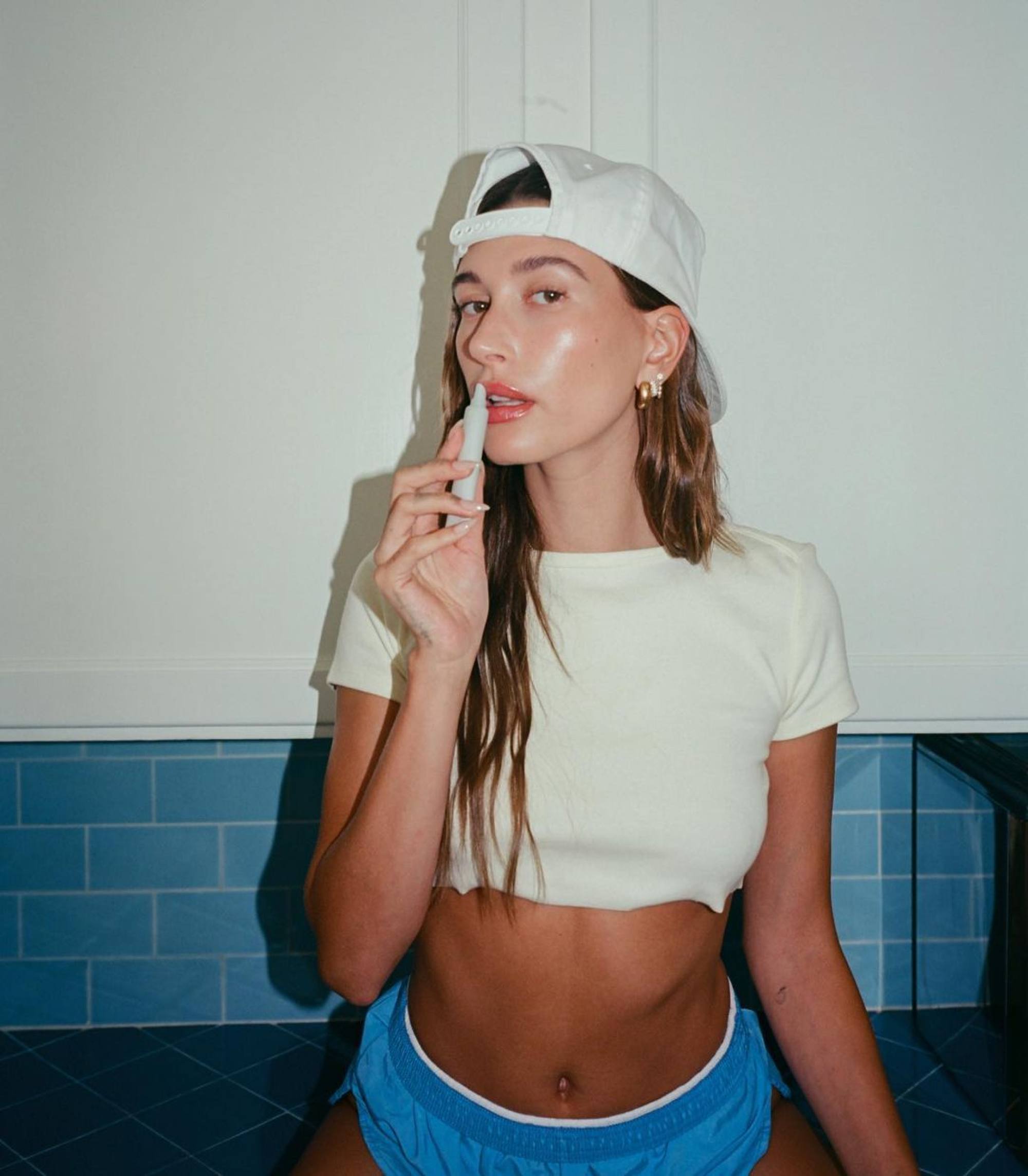 Bieber also launched her own skincare line, Rhode Skin, just this year. Rhode caters to a variety of skin types and needs using high-performance ingredients. It is also vegan, cruelty-free and gluten-free.
While plenty of skincare enthusiasts swear by Gomez's Rare Beauty, Bieber's brand has also received a plethora of sterling reviews and demand thanks to its affordable pricing.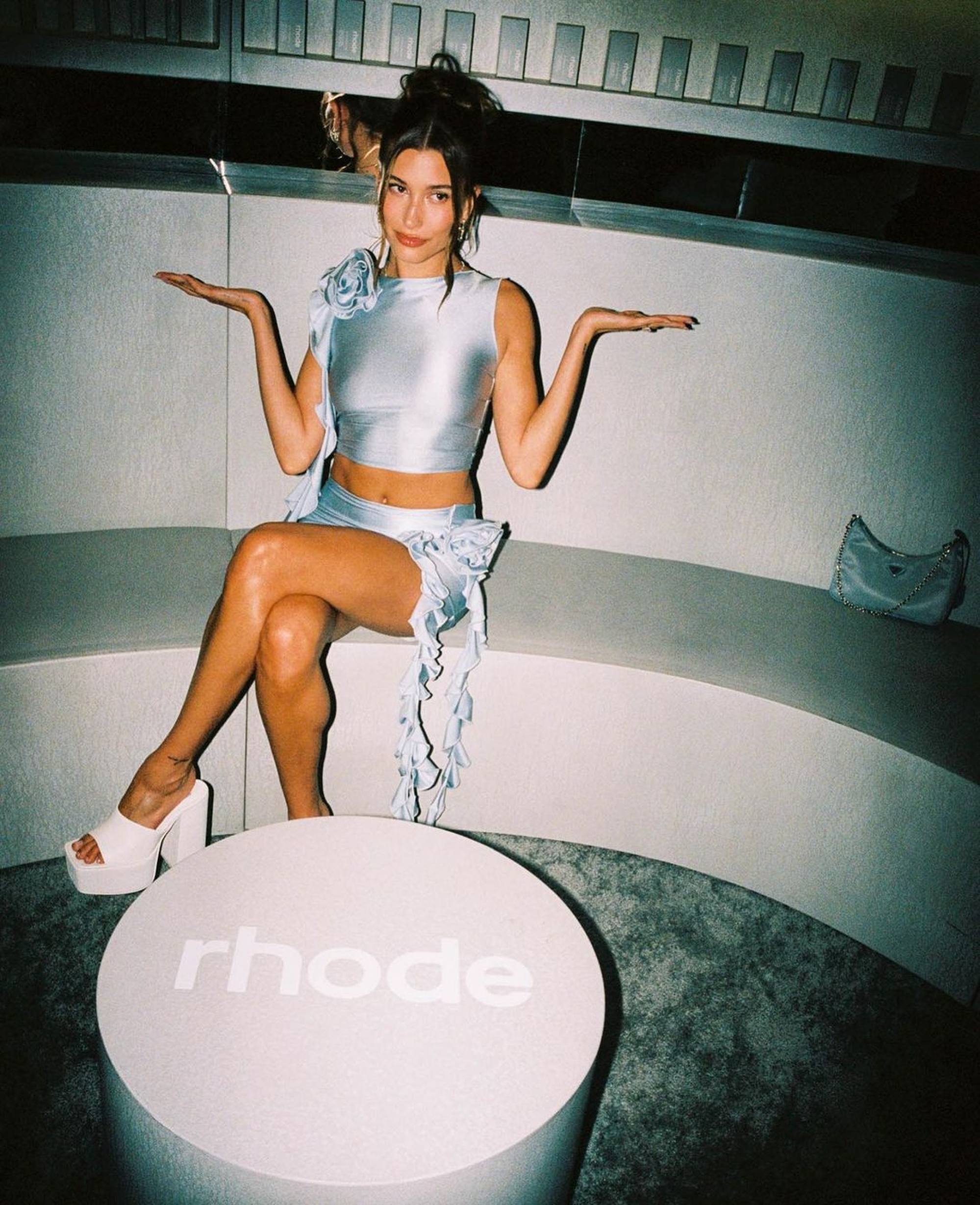 Bieber told Refinery 29, "You can have amazing and effective products that are still affordable, and that's why I wanted to do with the brand: make amazing formulas with ingredients that I love and that I had seen work for me."
Conclusion: Selena Gomez and Hailey Bieber might be Justin Bieber's two extraordinary loves, but these young women are also successful in their own right. It's clear that they have accomplished so much with their hard work and dedication and can be celebrated as equals. Who knows, maybe they'll even start hanging out and sharing beauty tips with each other soon!

After years of love triangle rumours about Justin and Hailey Bieber, and Selena Gomez – who dated the pop star for eight years before he got married – the women hugged at the Academy Museum Gala
It seems they've put an end to the media drama, but how do the girls compare, from Gomez's Puma and Coca-Cola millions to Bieber's YSL gig and YouTube career?