12 of the most Insta-worthy celebrity engagement rings of 2022, from Jennifer Lopez's 'lucky' green diamond and Megan Fox's emerald, to Avril Lavigne's heart-shaped rock and Joey King's unusual band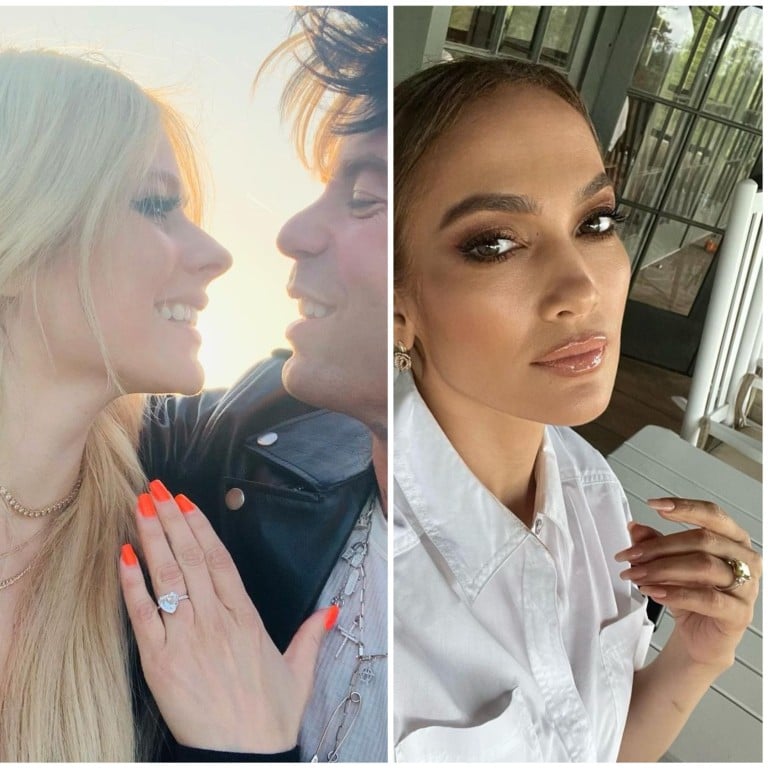 It seems 2022 is a year of love, judging by the amount of engagements in showbiz. Multiple celebrities have got engaged this year, and luckily for us, have been quick to show off their rings on Instagram. Here are just 12 of our favourites …
1. Sasha Spielberg
Steven Spielberg's daughter Sasha announced her engagement in January, and shared multiple photos of her stunning ring.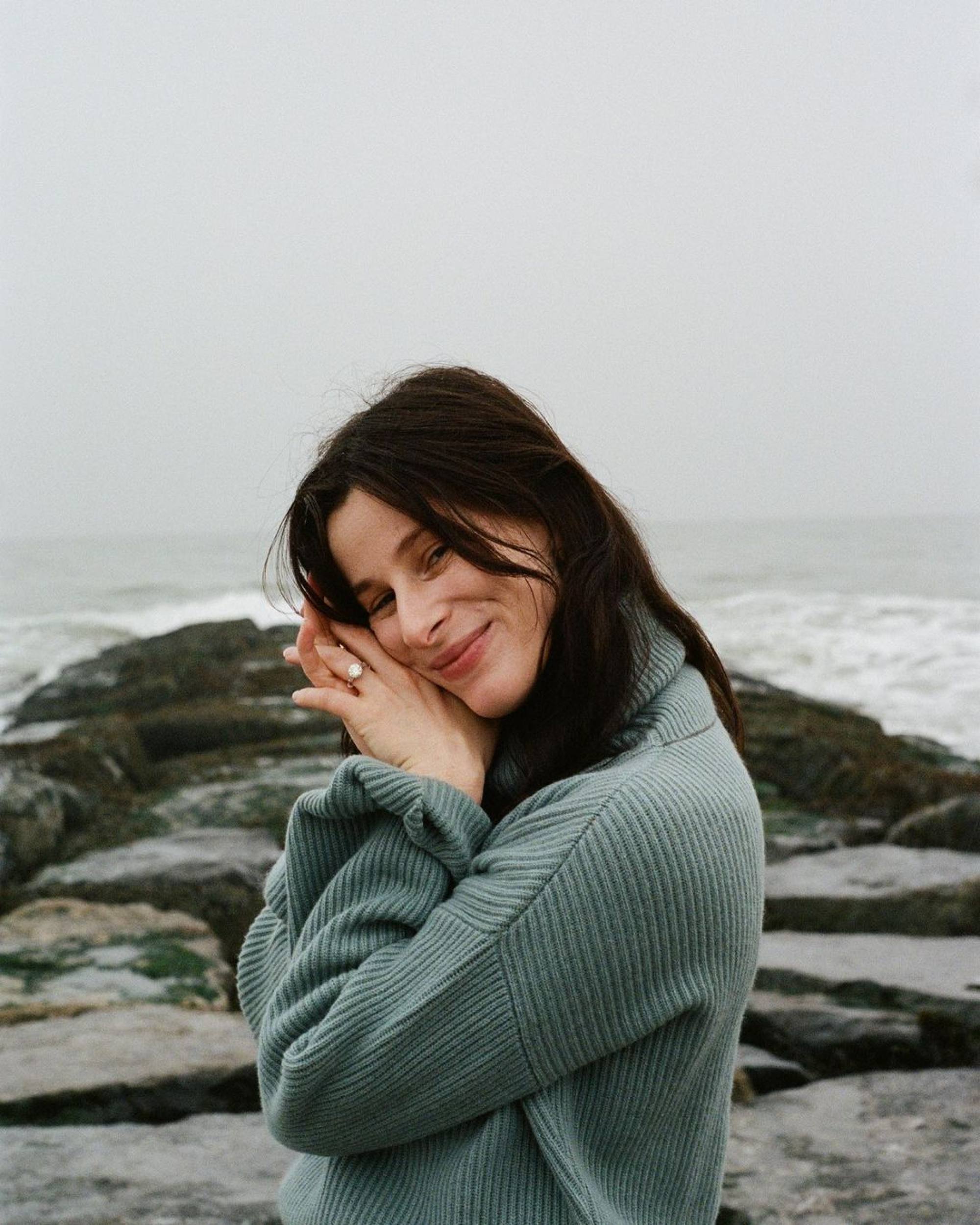 The actress, known for her roles in films like Terminal and The Art of Getting By, announced the milestone on Instagram on January 5.
Apeksha Kothari, the COO of diamond search engine Rare Carat, described her ring as "truly classic and stunning".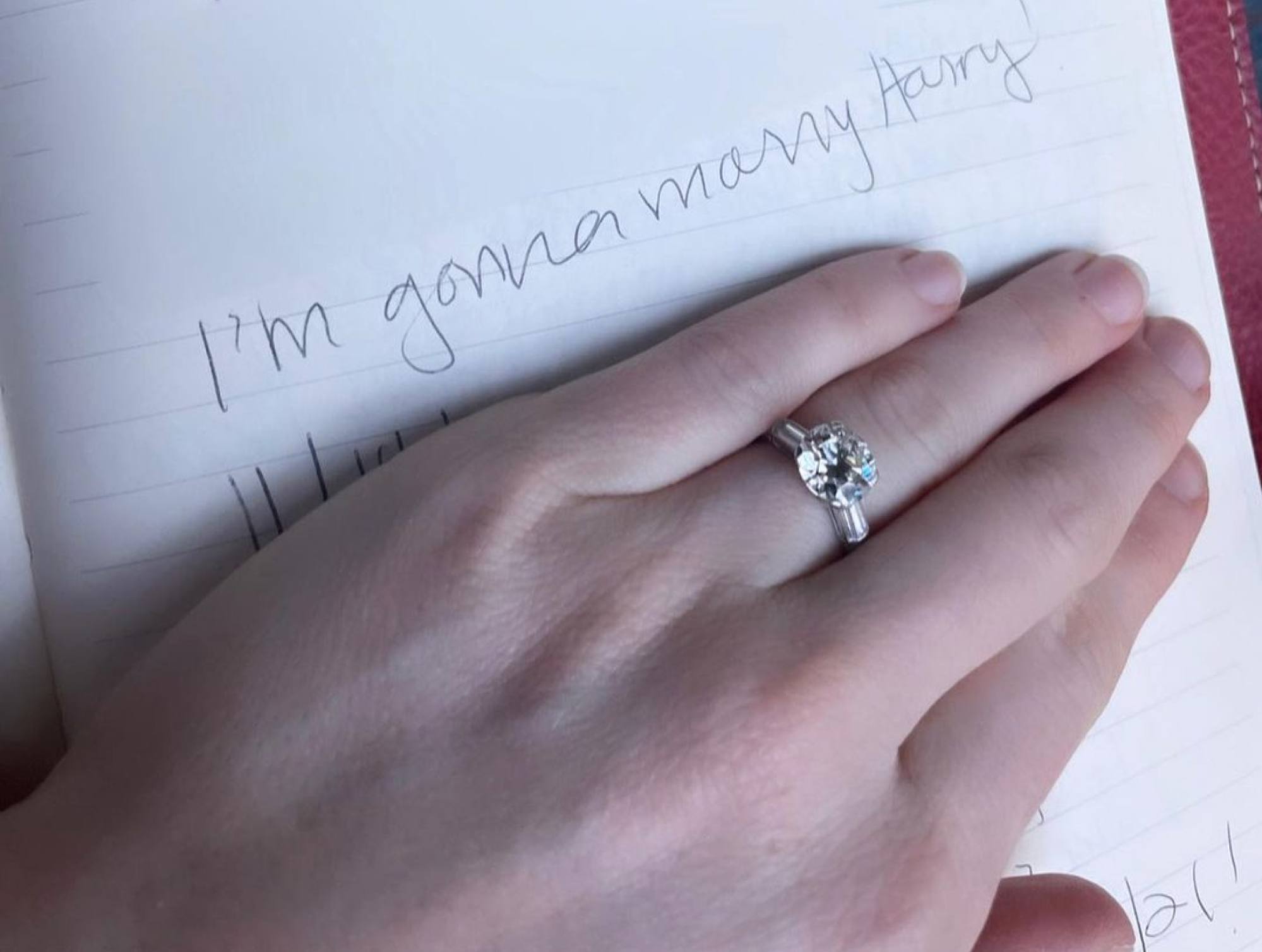 It seemingly features a "round, brilliant-cut centre diamond" that's between three and four carats, and "tapered baguette side stones set in a white-gold or platinum setting". Kothari also pointed out that the diamonds "are all very bright, white and clean".
"I'd estimate the ring to cost around the US$150,000 mark," she added.
2. Megan Fox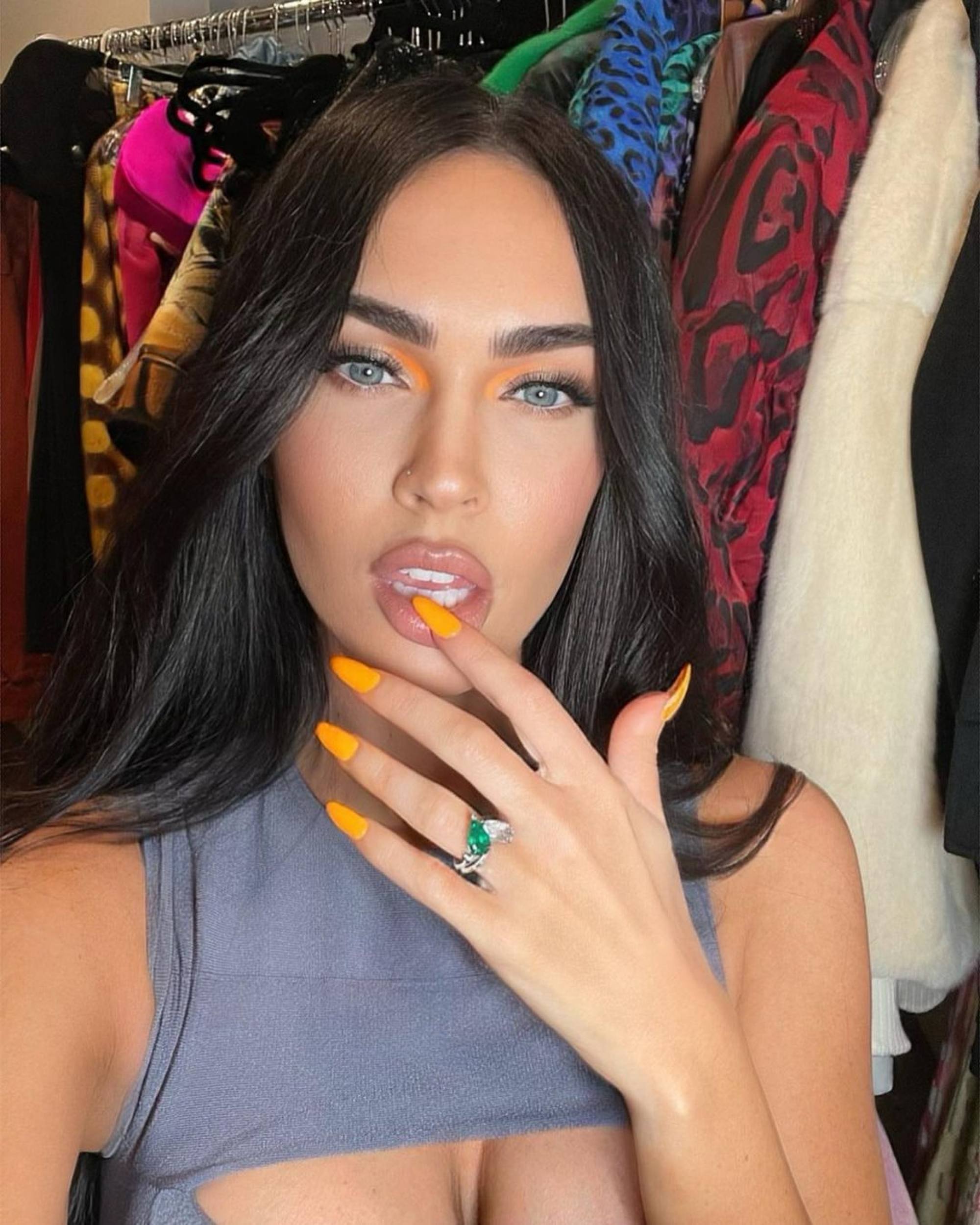 The two-piece ring was designed by the musician and British jewellery designer Stephen Webster. It features one Colombian emerald and one diamond – the couple's birthstones – and two magnetic bands that represent "two halves of the same soul forming an obscure heart", according to Kelly's Instagram post on January 12.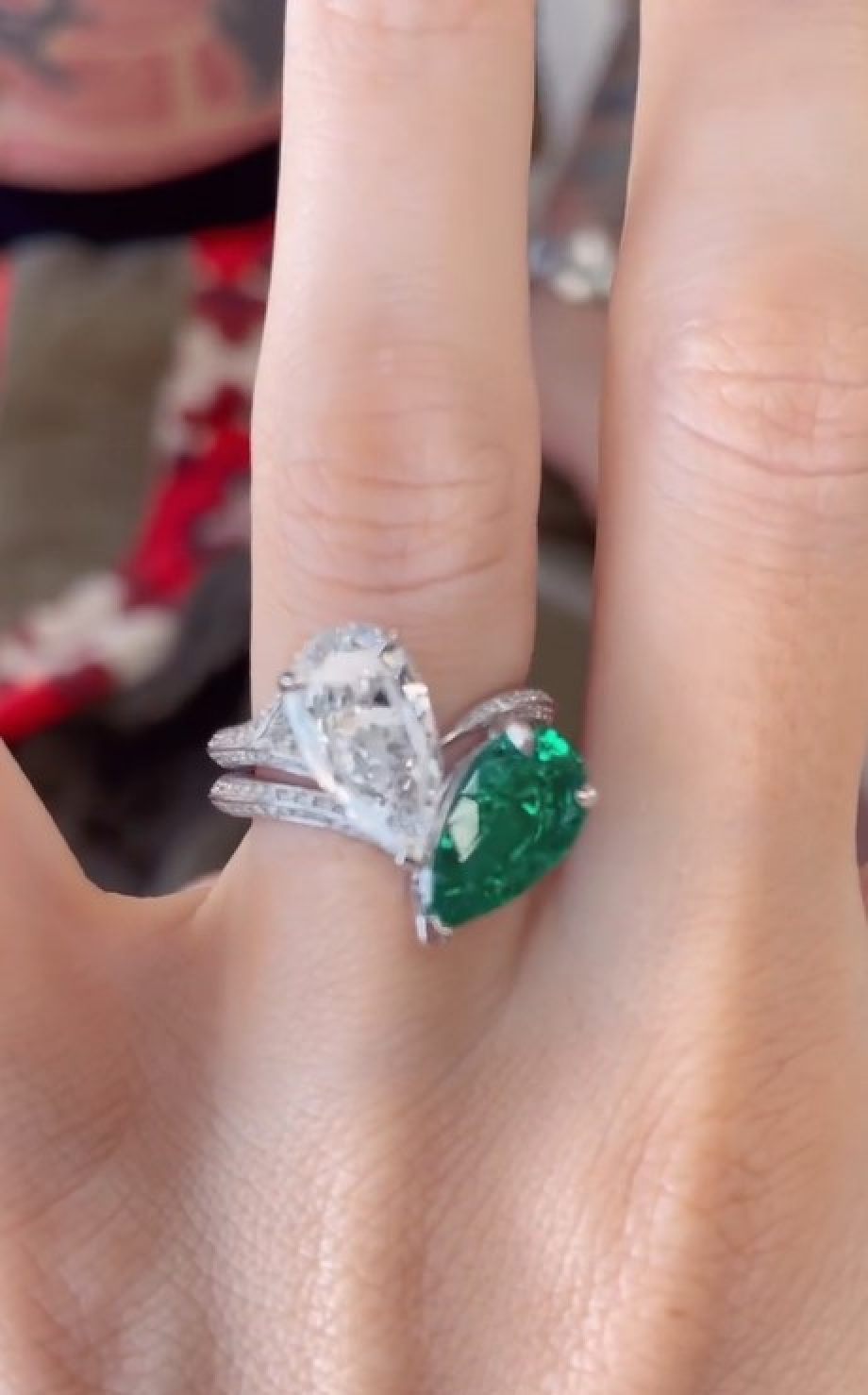 Speaking with Vogue after the engagement, Kelly added that there's also a thorn design in the band so that it hurts to take off. "Love is pain!" he said.
Kathryn Money, senior vice-president of merchandising and retail at Brilliant Earth, believes the ring is likely to have cost between US$300,000 and US$400,000.
3. Lana Condor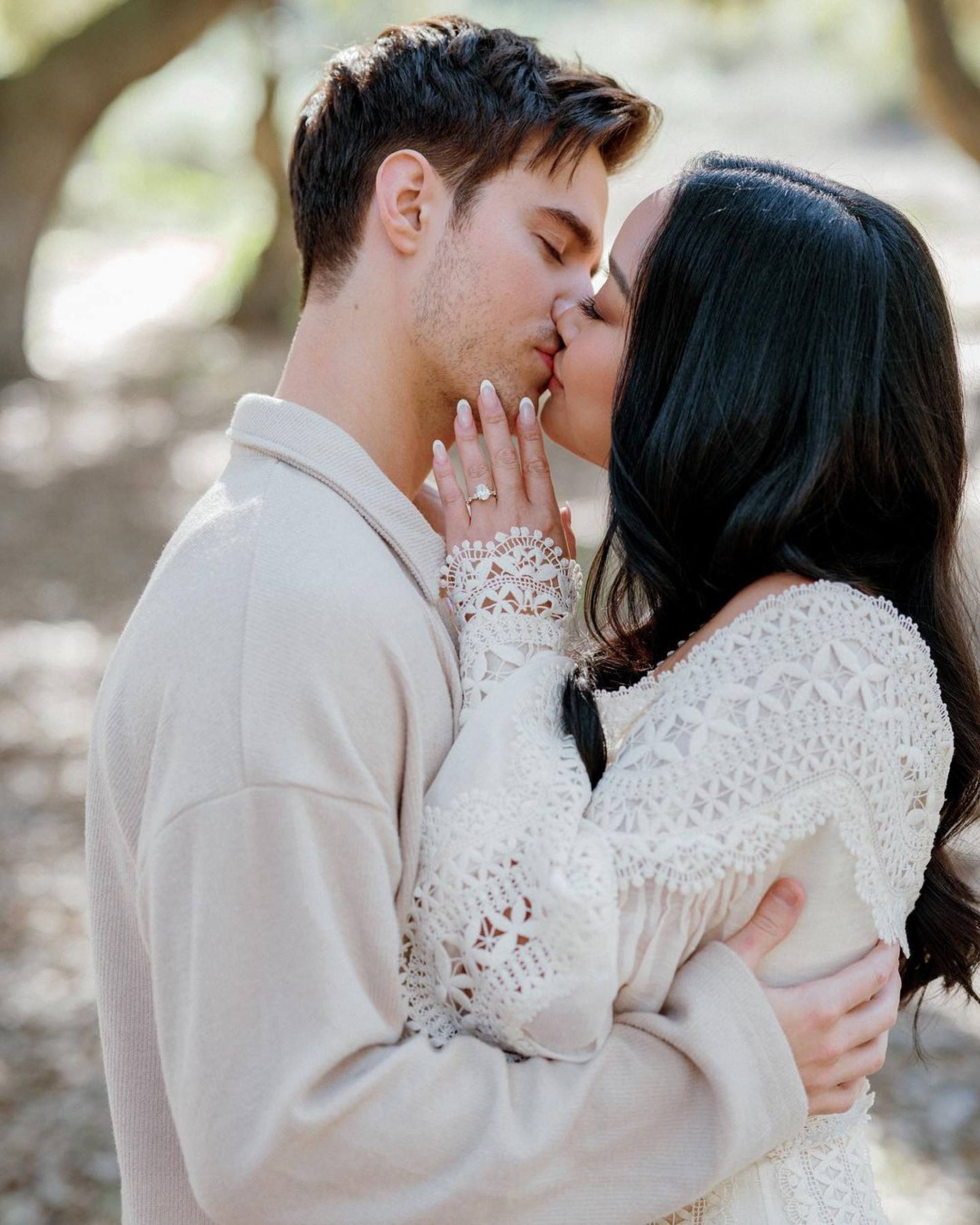 Lana Condor was the next celebrity to get engaged and show off her bling online.
"Saying yes was the easiest decision I've ever made," the actress wrote in an Instagram post on January 28. "I consider myself the absolute luckiest woman alive to live in your sphere. Aside from my father, without a doubt, you are the greatest man in the world."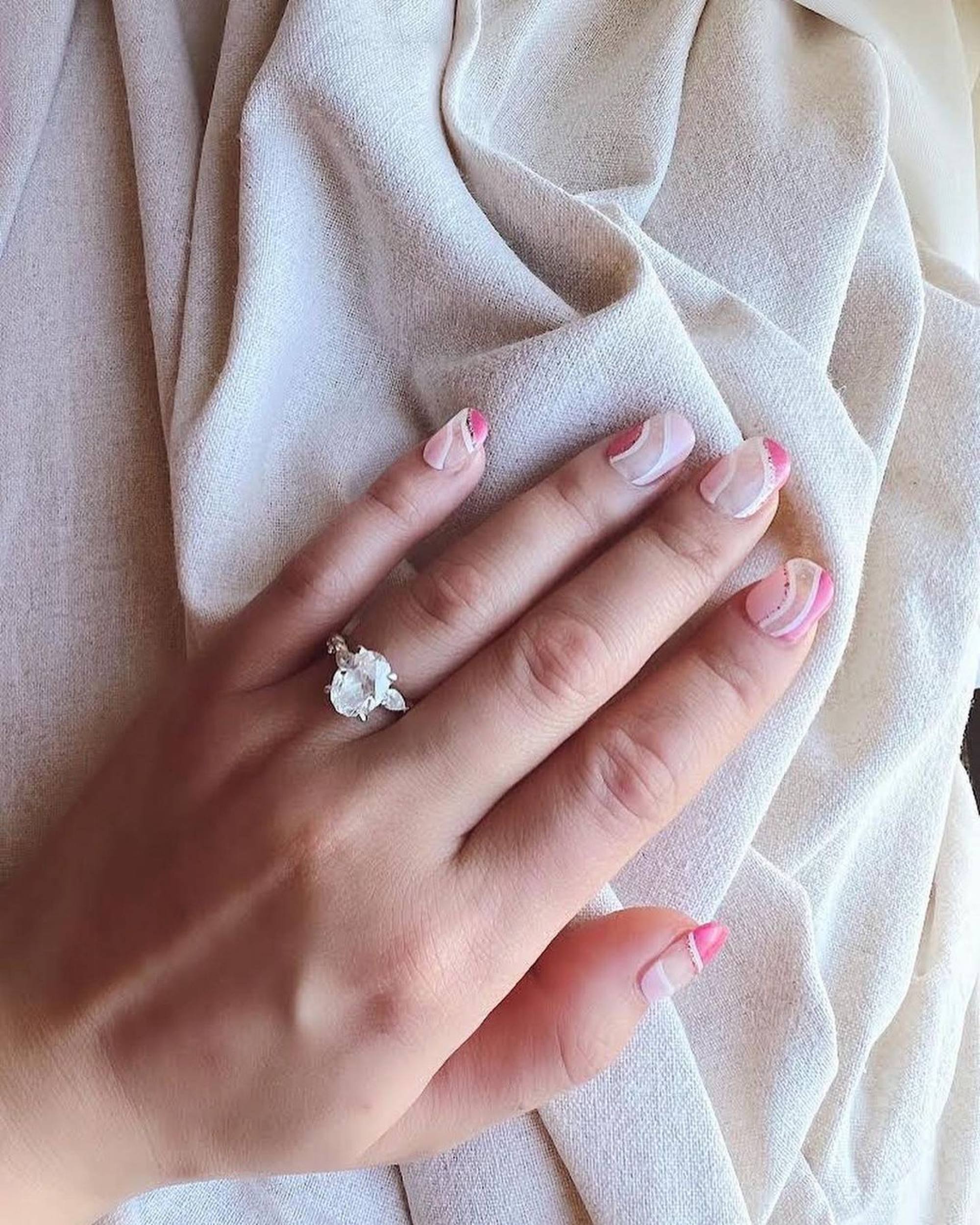 She also shared that her fiancé worked with female-owned Vietnamese company Paris Jewellers to create the ring. Kothari believes that Condor's ring features a three-carat diamond and could be worth US$100,000.
"The fact he knew how important it was to me that he'd collaborate with a Vietnamese company to help design my ring is a testament to just how truly thoughtful he always is. I cannot wait to be your wife, baby. I love you a million times over," Condor added in her post.
4. Simone Biles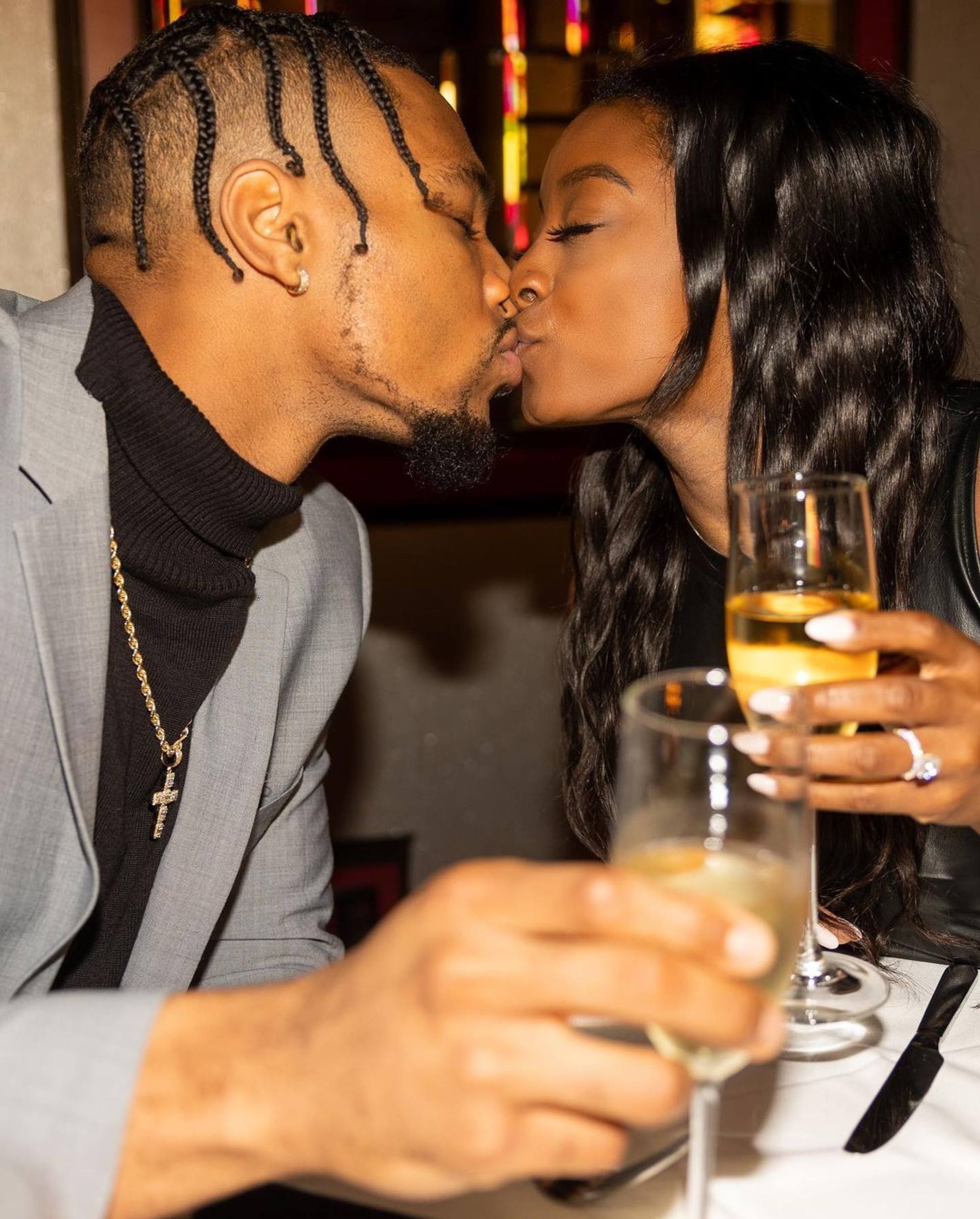 The athlete shared the news after seemingly getting engaged on Valentine's Day. She described "the easiest yes" of her life on Instagram, writing: "I can't wait to spend forever and ever with you, you're everything I dreamed of and more! Let's get married fiancé."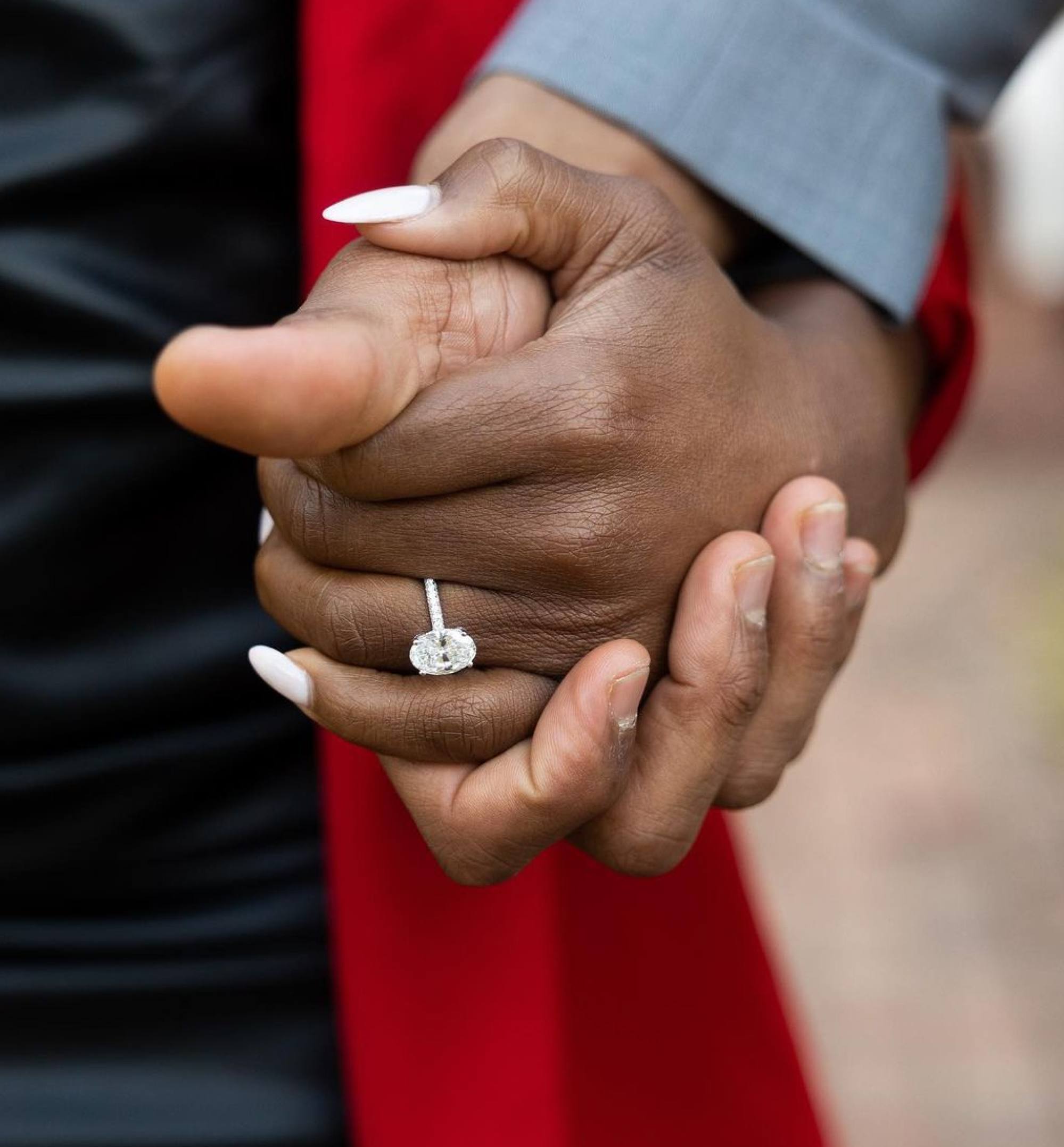 She also included photos and videos of her ring, which features a large oval diamond atop a diamond-encrusted band.
5. Joey King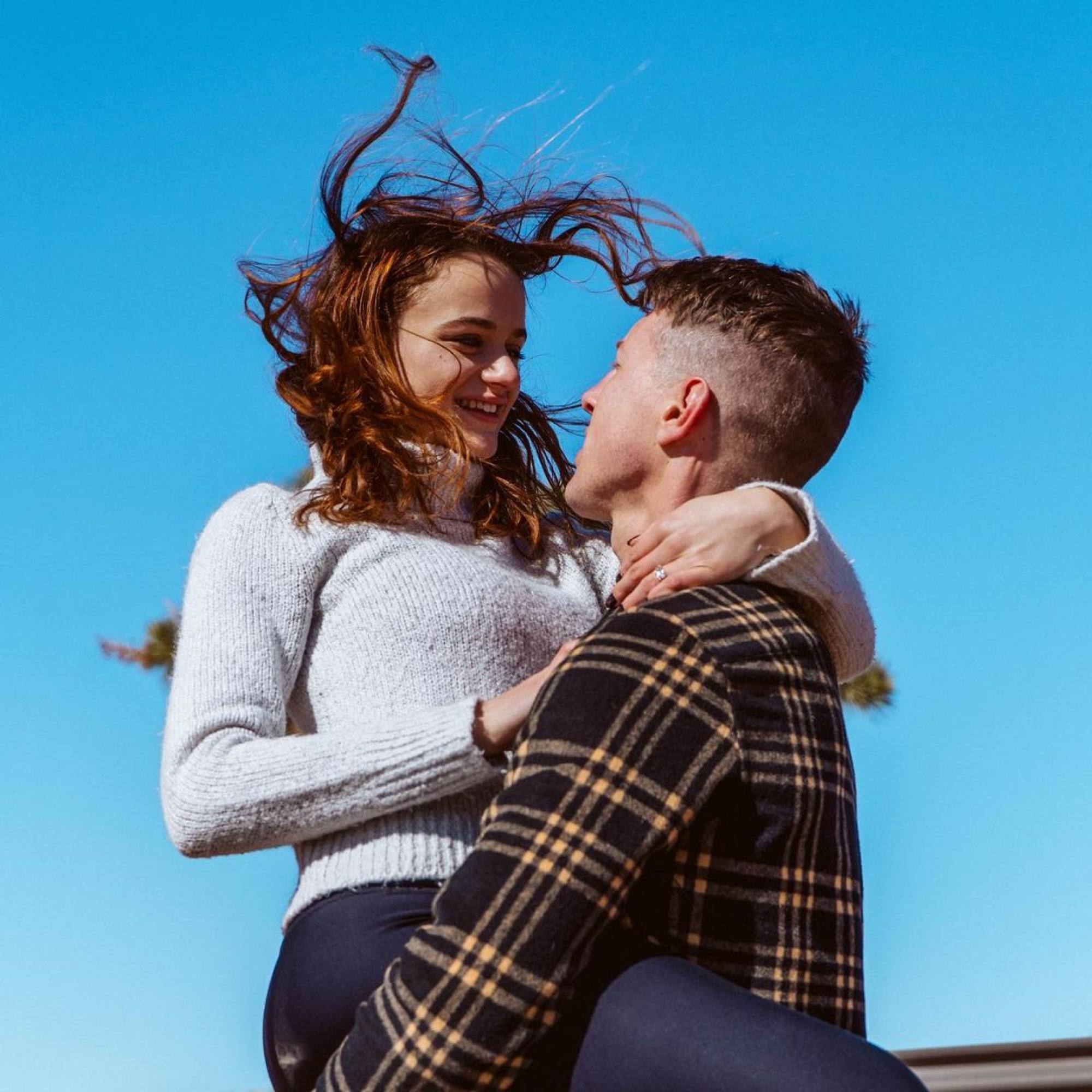 In March, 22-year-old The Kissing Booth actress Joey King revealed that she was engaged to director Steven Piet by posting a cheeky close-up of her ring.
According to Kothari, King's ring – which likely cost around US$150,000 – features a four-carat, "very elongated" oval-cut diamond.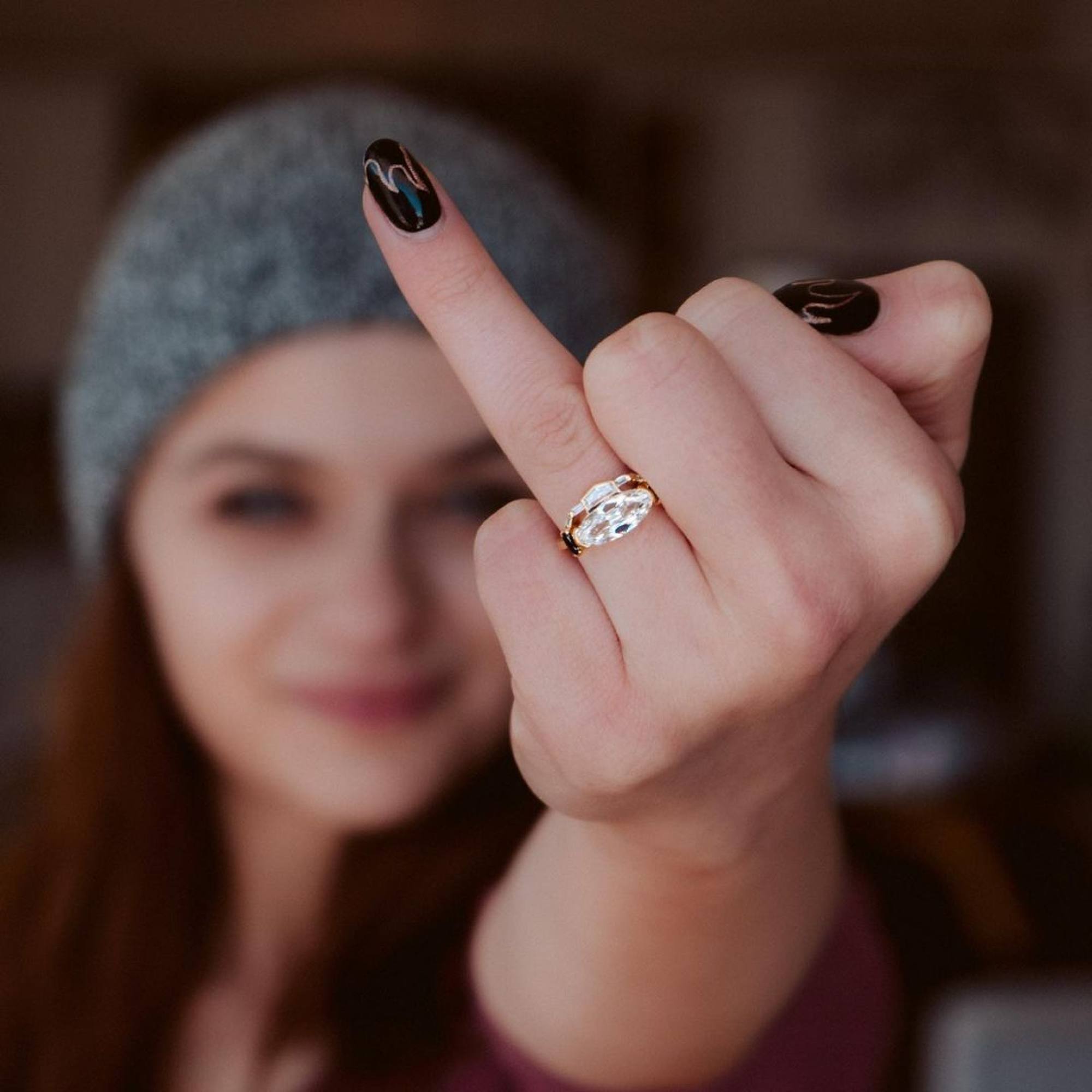 "The diamond is set east to west rather than the traditional north to south, and the design evokes traditions from the art deco era," she said. "It's an antique-inspired ring with a modern flair to it."
6. Avril Lavigne
Avril Lavigne was next, announcing in April that she'd received a heart-shaped diamond from Mod Sun.
According to her Instagram post, Lavigne and the musician – whose real name is Derek Ryan Smith – got engaged on March 27.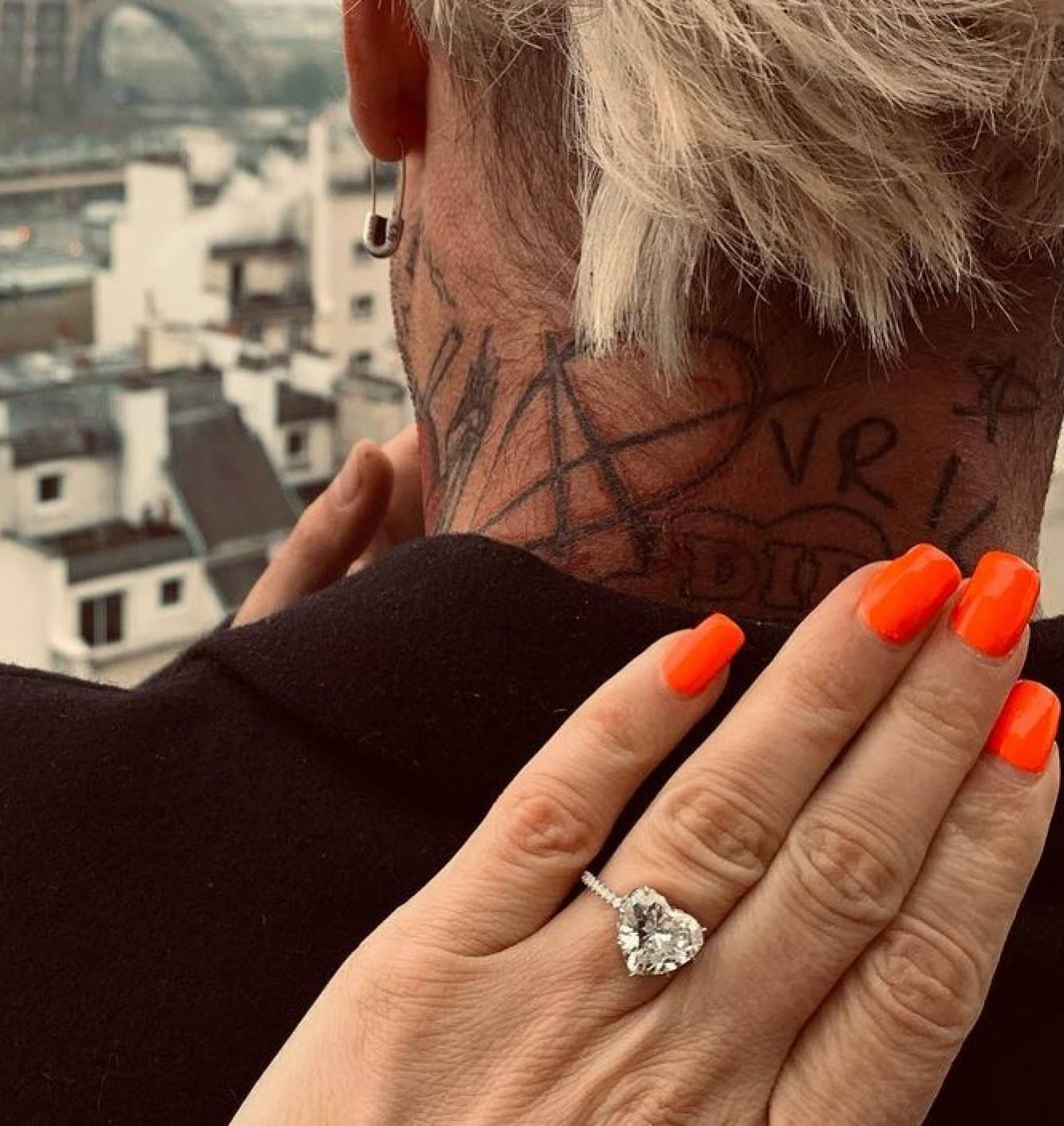 People reported that her engagement ring was custom-designed for her, and that its centre stone is set atop a band encrusted with smaller heart-shaped diamonds. There are also two secret messages within the ring, the publication reported.
"It has the words 'Hi Icon' engraved in it, which were the first words he ever said to me," Lavigne told People. "And it has Mod + Avril on the inside. He knew from the very beginning I wanted a heart-shaped diamond because on the day we met, we had matching heart-shaped paved rings on. We've worn them every day since, so it's only fitting to have a heart-shaped engagement ring. I love it so much."
7. Jennifer Lopez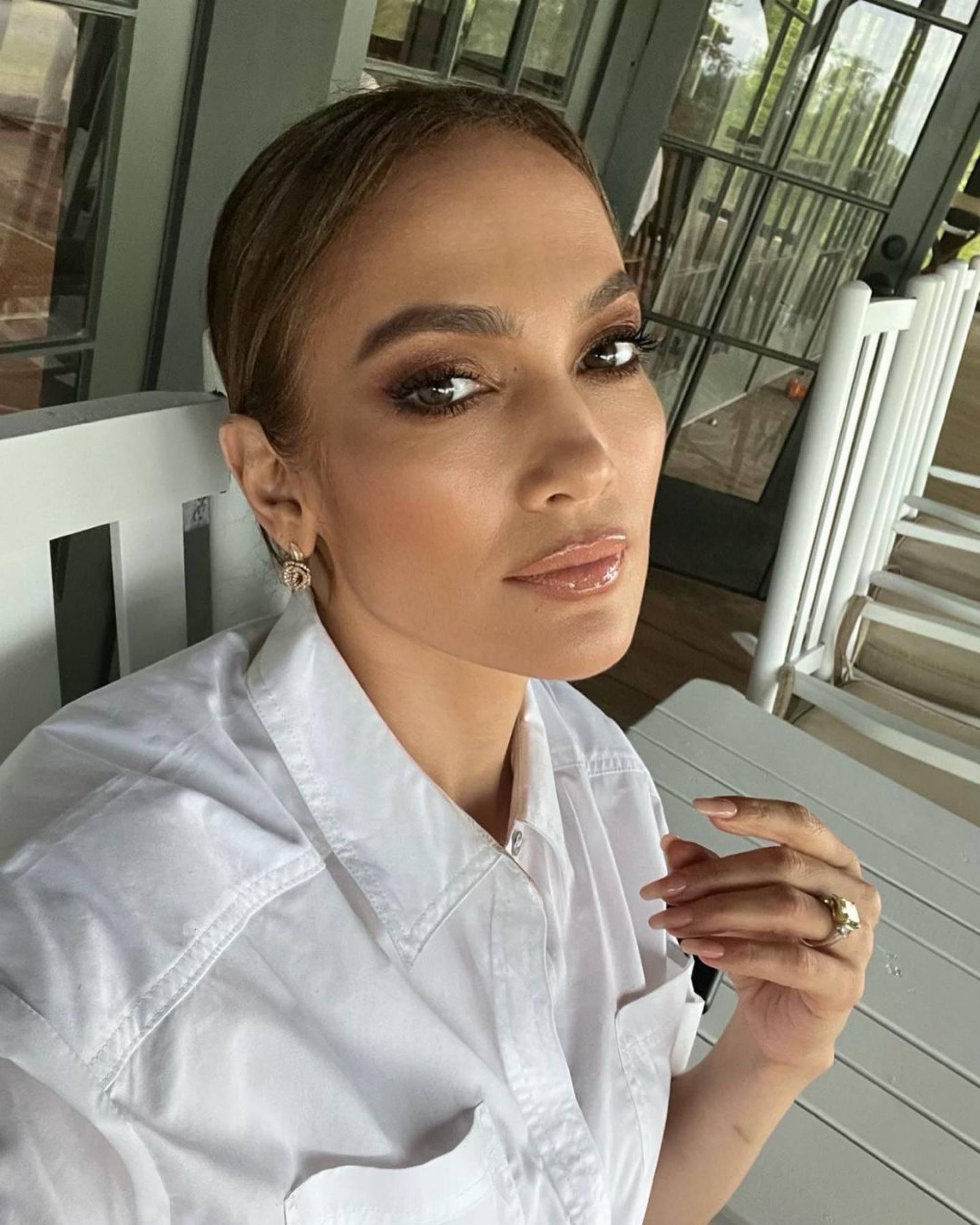 Jennifer Lopez received her second engagement ring from Ben Affleck in April.
Lopez started wearing the green diamond ring in Instagram photos and on red carpets around that time. But it was Beverly Hills Diamonds' diamantaire Ilan Portugali who shared a close-up look at the jewellery.
Portugali, who sourced the diamond, worked with Rahaminov Diamonds to design the ring, according to Vogue.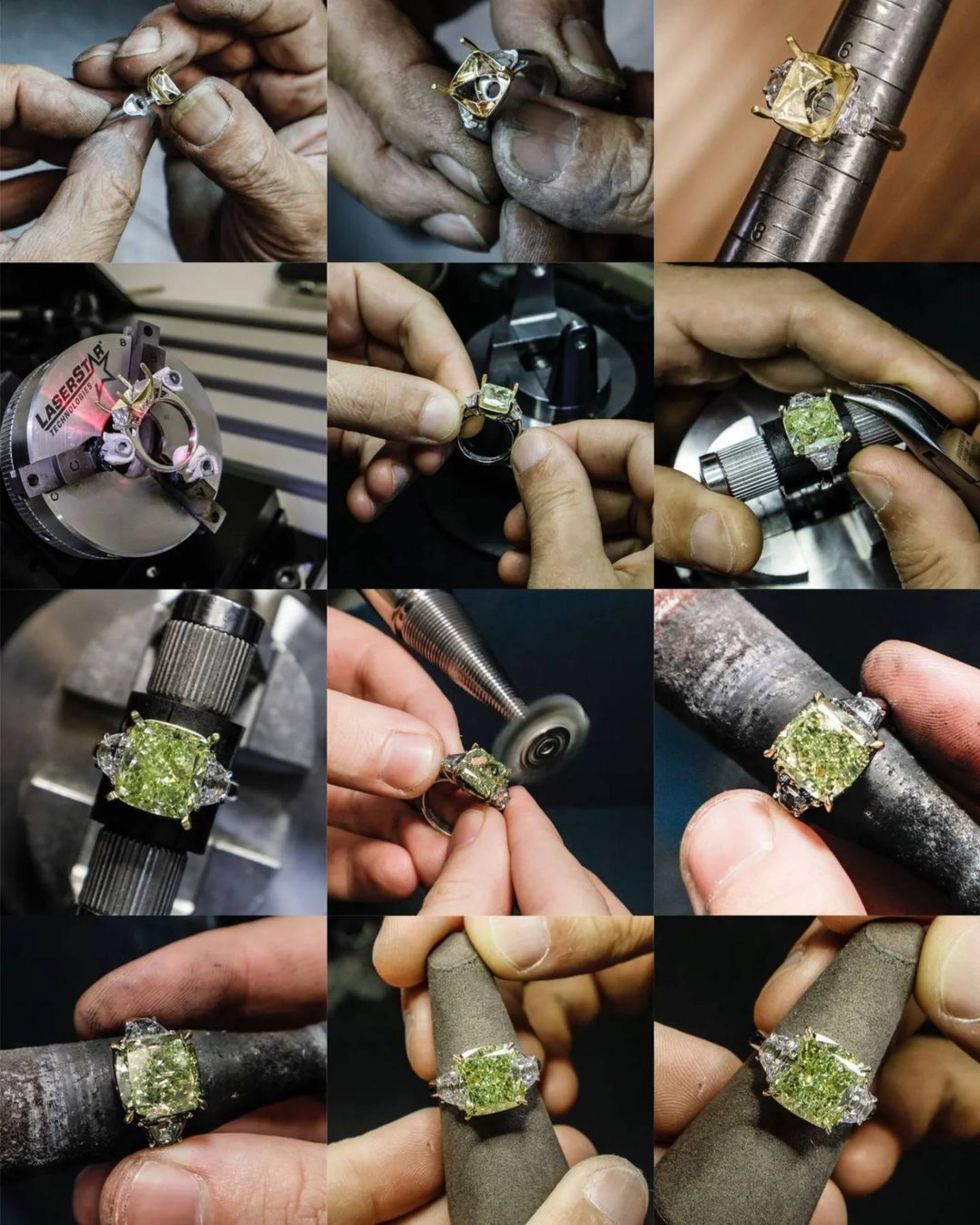 Its green shade makes it unique for two reasons, the publication reported. First, green is the second rarest hue of diamonds. Second, the colour is meaningful to Lopez.
"I always say the colour green is my lucky colour," she wrote in her On the JLo newsletter. "Maybe you can remember a certain green dress. I've realised there are many
moments in my life
when amazing things happened when I was wearing green."
8. Marc Anthony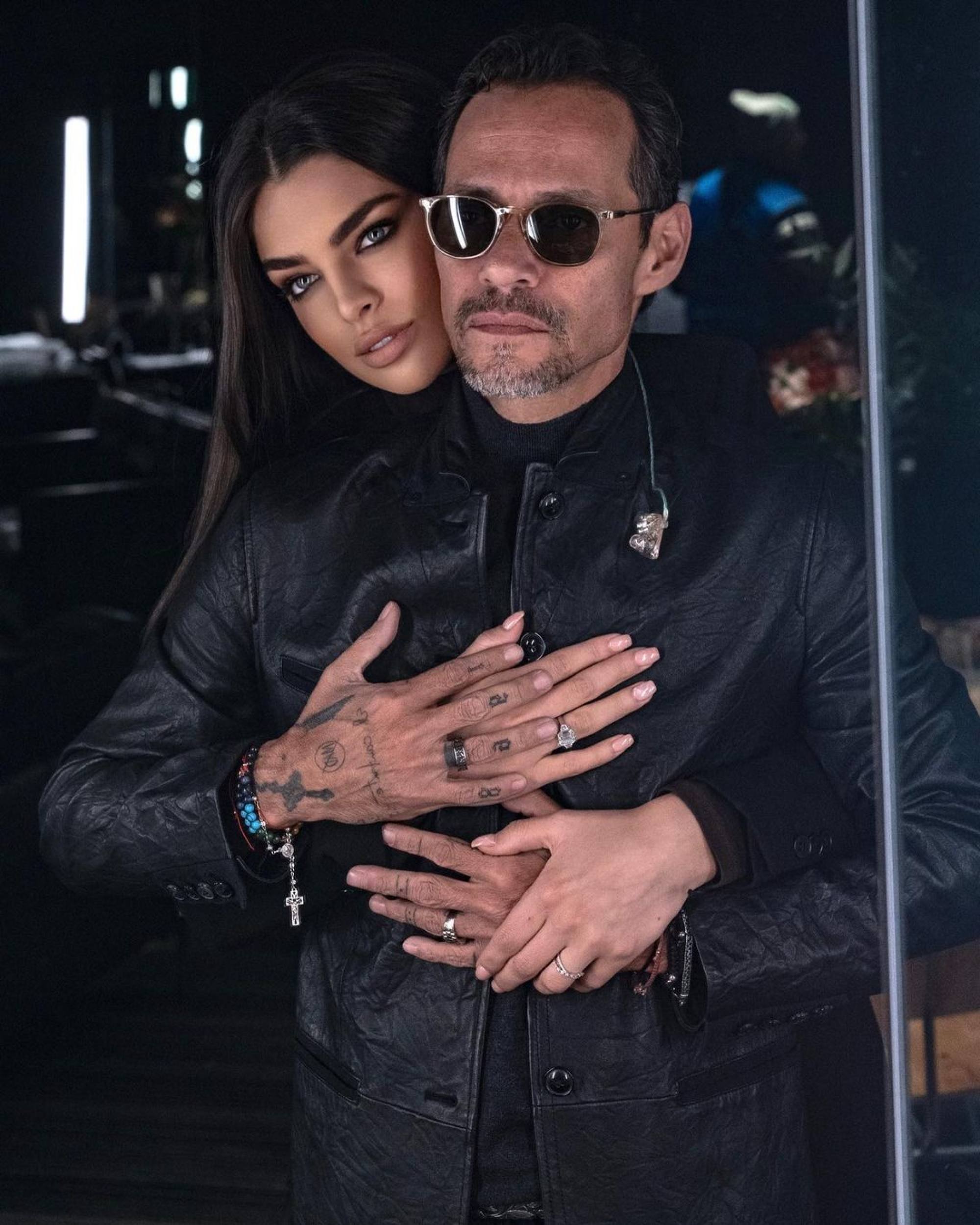 Marc Anthony proposed to
model Nadia Ferreira
in May, and gifted her a ring with three huge diamonds. Ferreira first posted about her ring via her Instagram Story, sharing a close-up of its diamonds during her engagement party.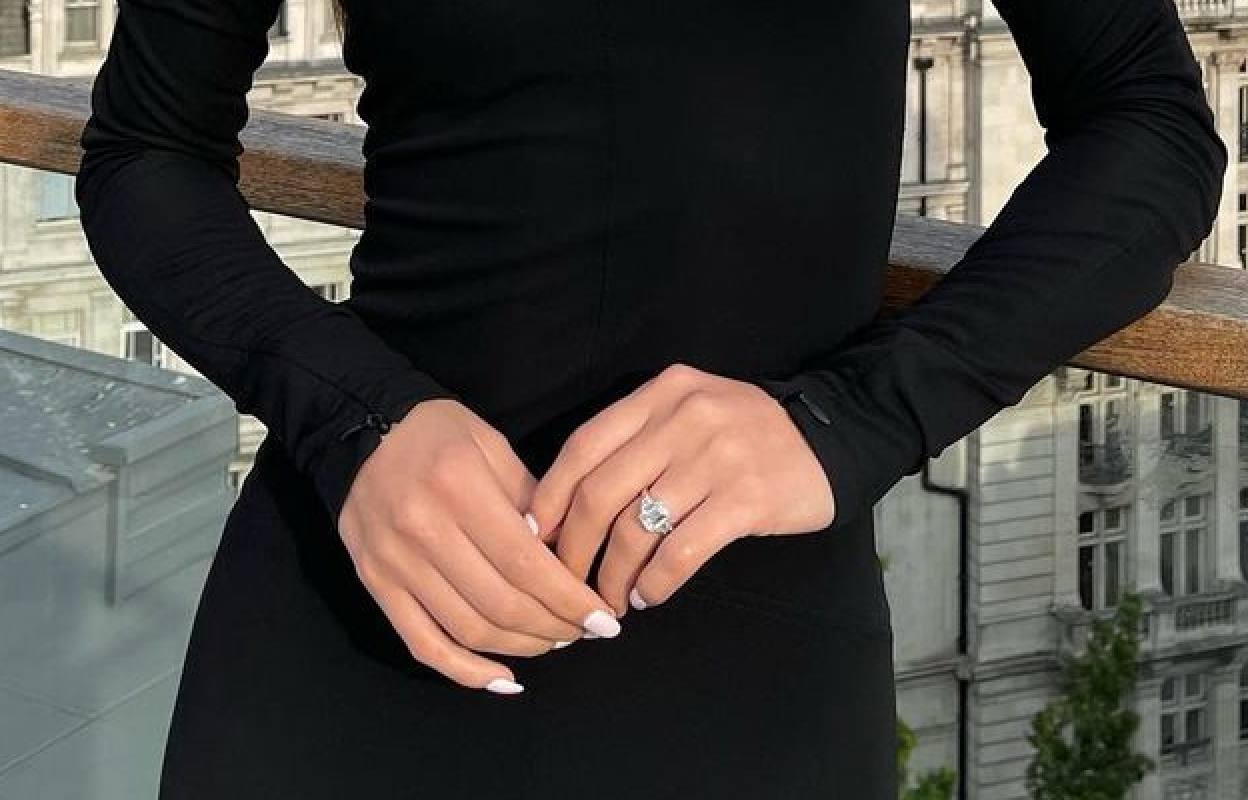 Since then, her ring has shone bright in many of her Instagram photos and videos, including the one she posted for Anthony's birthday in September.
9. Jessica Szohr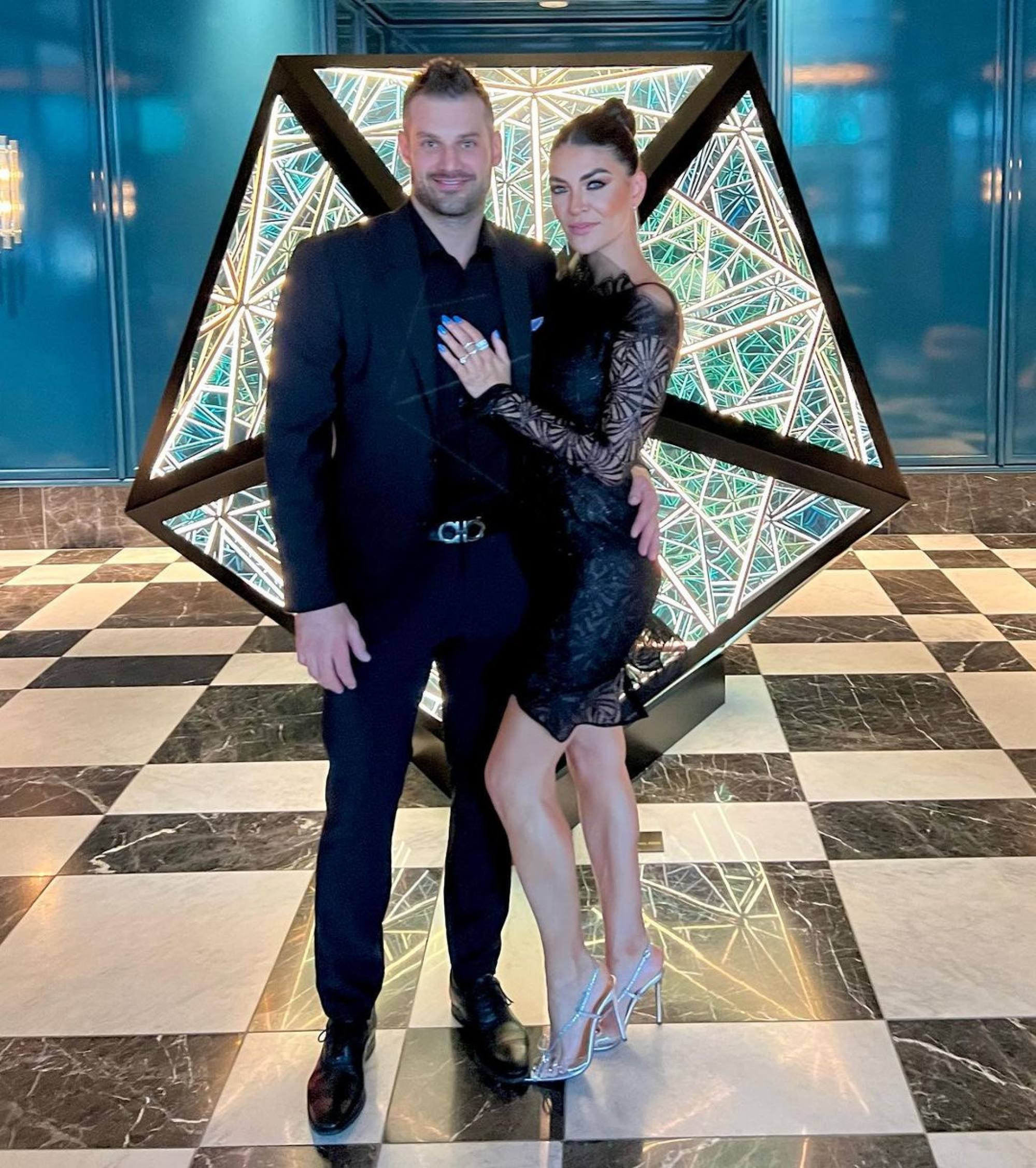 Gossip Girl's Jessica Szohr also received a stunning ring this spring after getting engaged to ice hockey player Brad Richardson.
"I said yes!" Szohr captioned her black-and-white Instagram photo, which showed her and Richardson embracing with a bottle of champagne.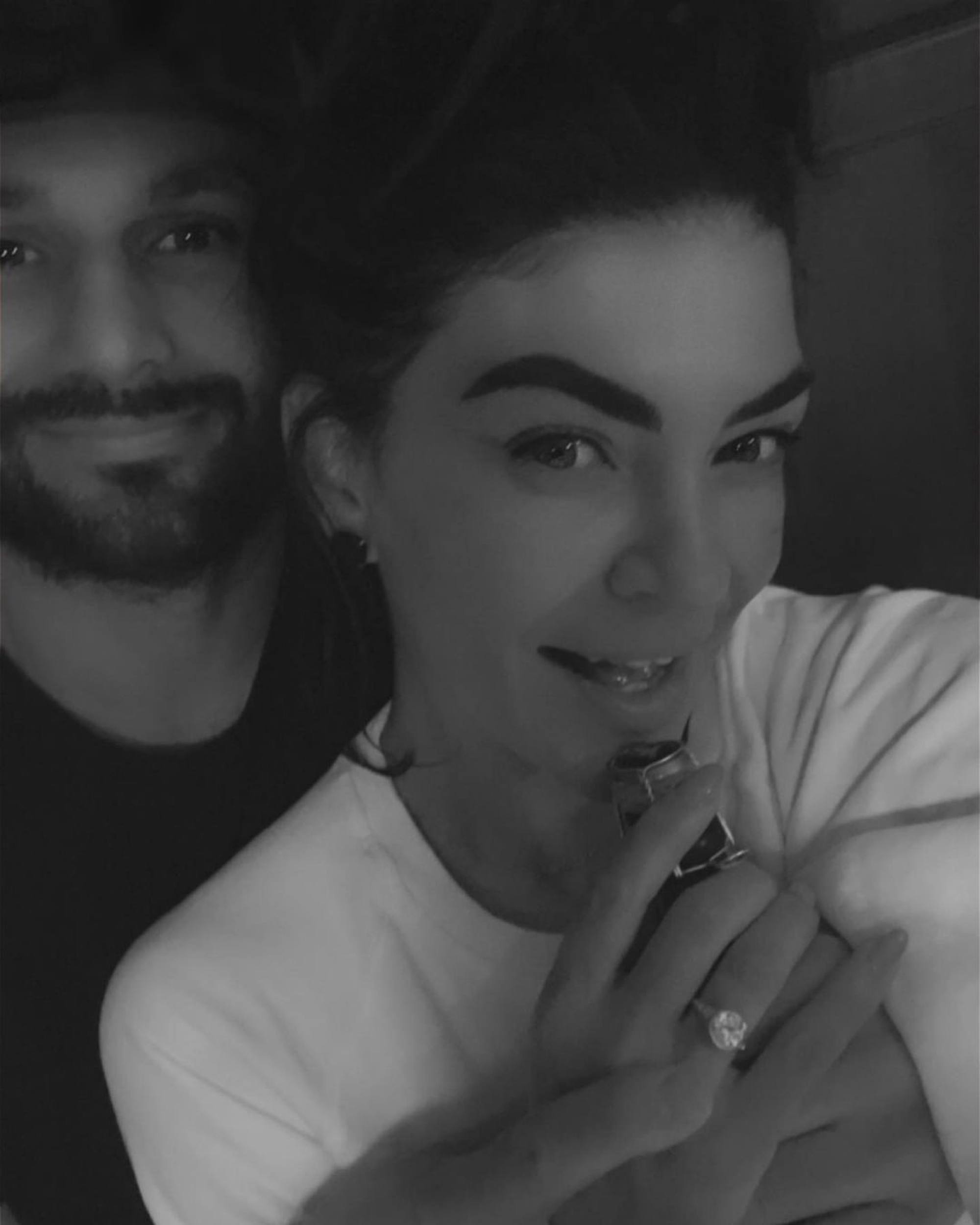 The photo also gave fans a better view of her ring, which appears to feature a large, centre stone with a round cut and a diamond-encrusted band.
10. Britt Robertson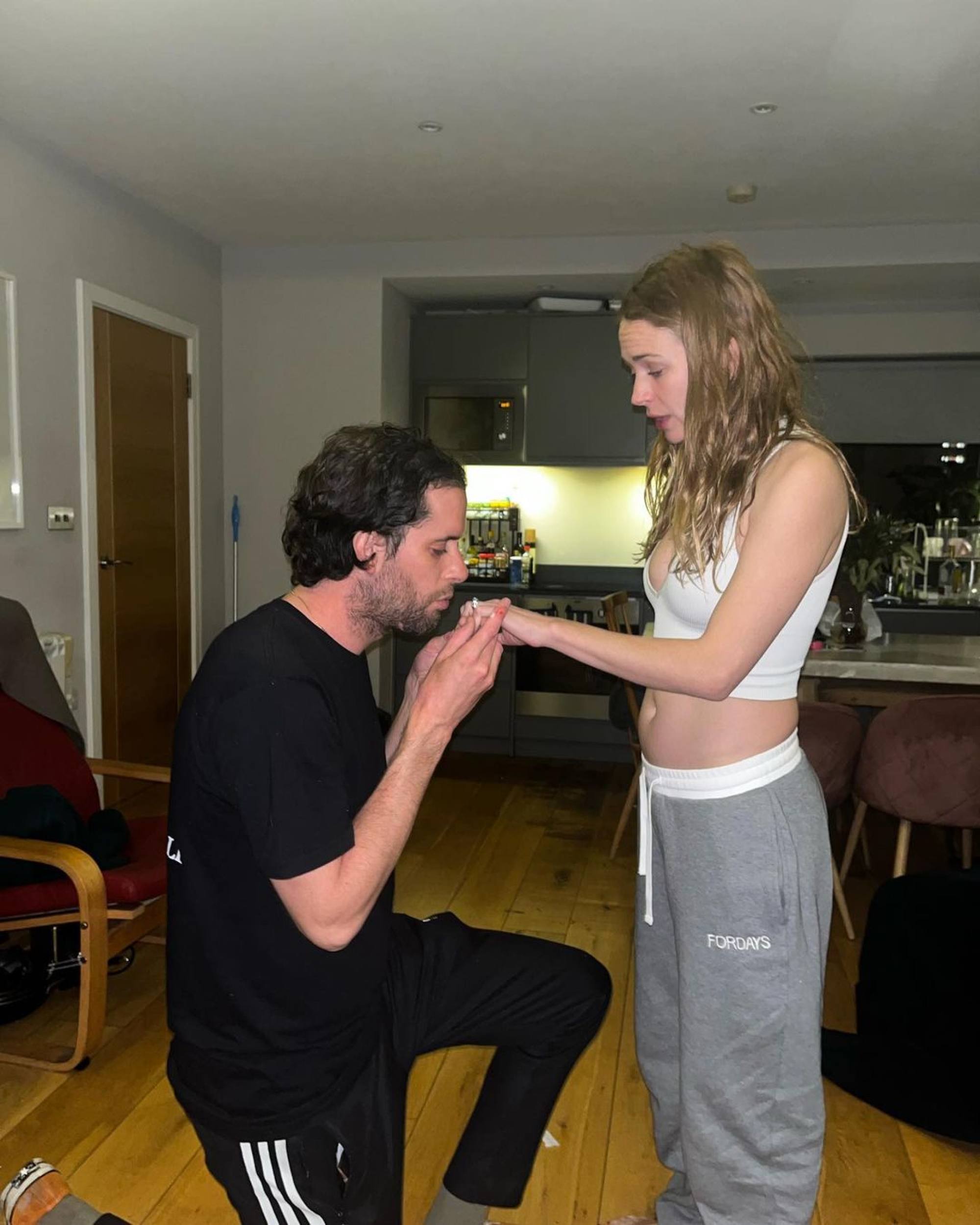 Tomorrowland actress Britt Robertson was the next star to get engaged. But it was her fiancé Paul Floyd who first shared photos of her ring.
Floyd posted the photos to his Instagram page, revealing that Robertson's ring has an emerald stone set in a thick gold band.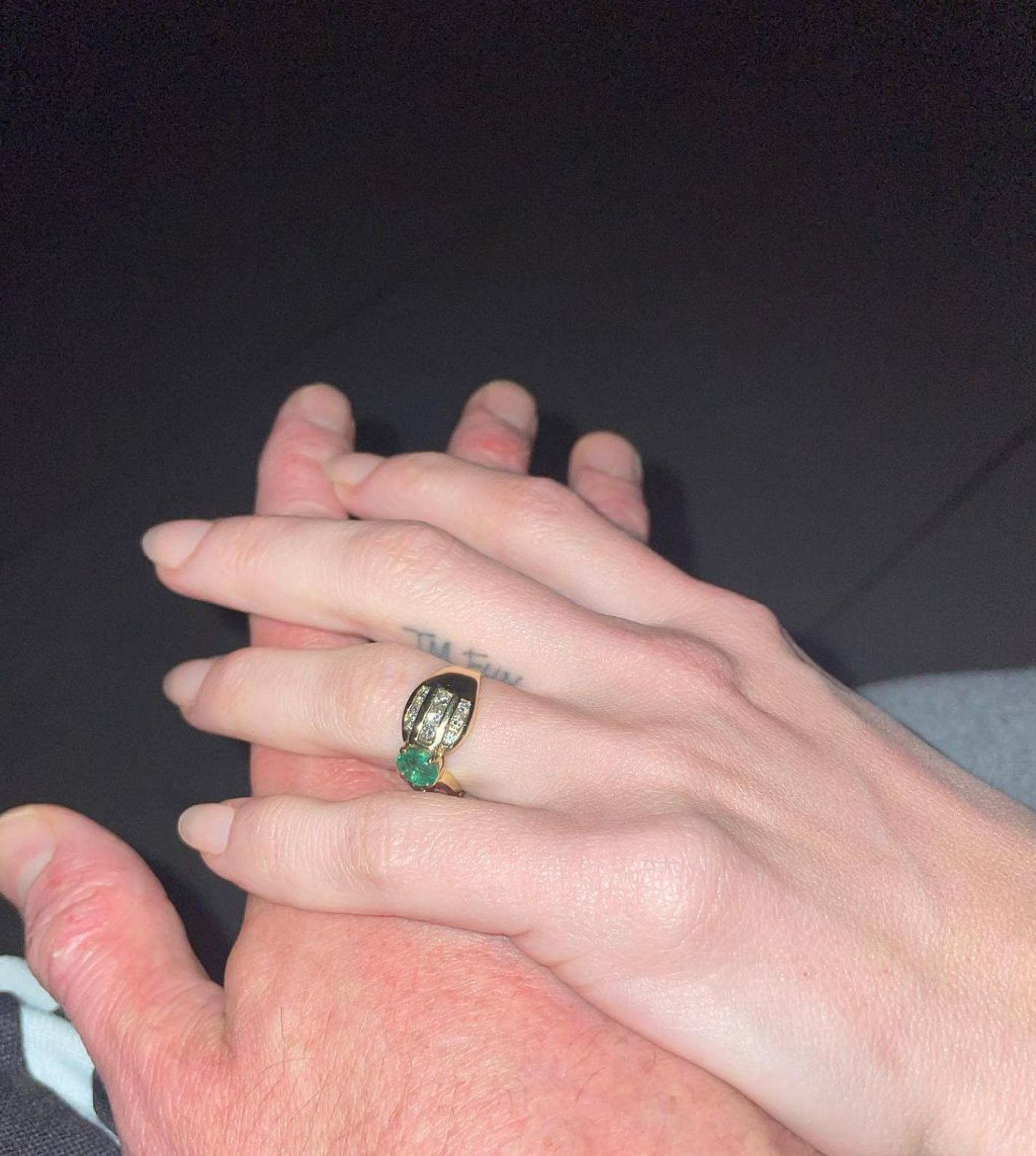 The latter is also decorated with smaller, classic diamonds in rows of three on each side.
11. Perrie Edwards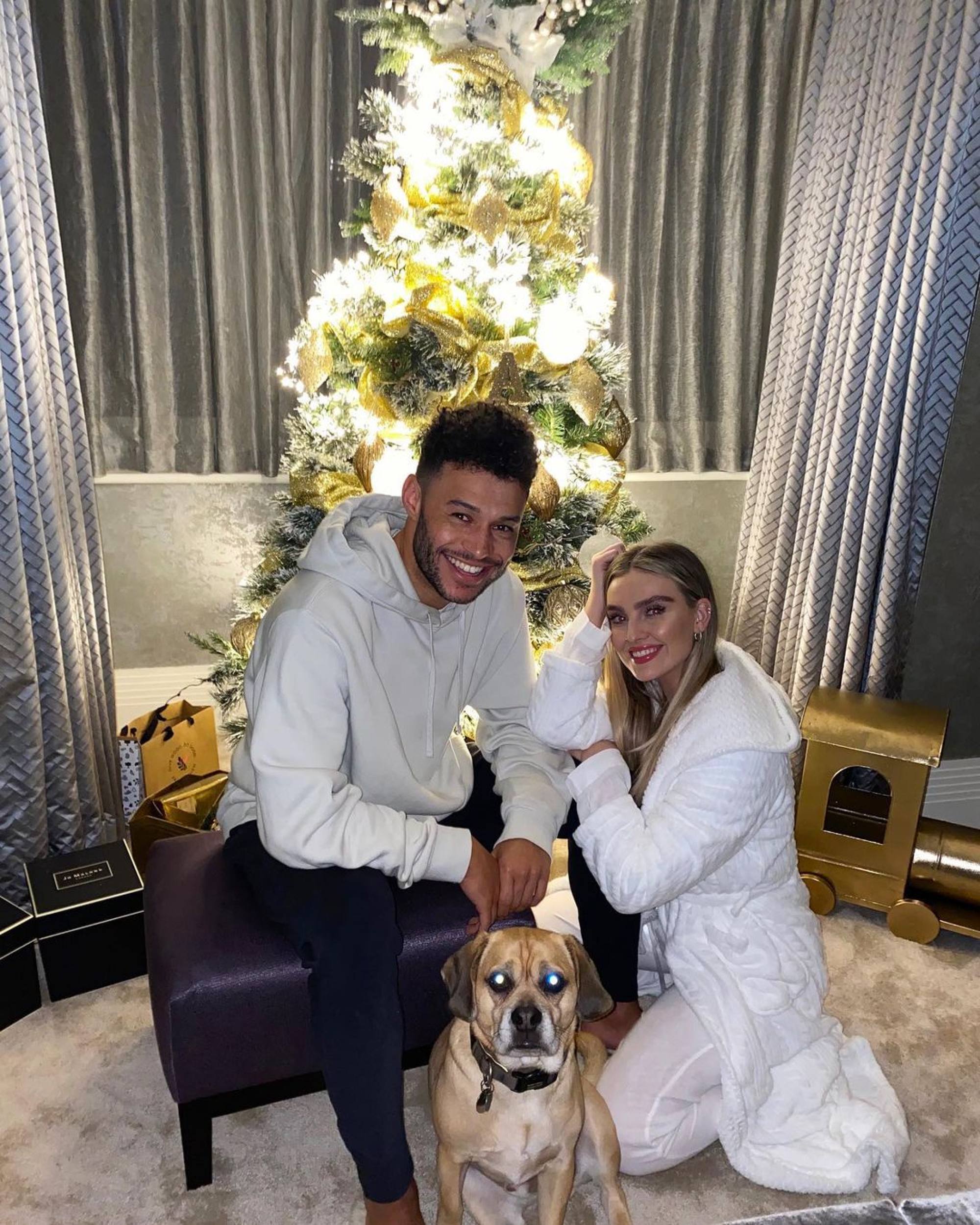 Perrie Edwards revealed her oval-shaped diamond in mid June.
"Last night the love of my life got down on one knee and I said … yes!" the former Little Mix singer wrote in her Instagram post.
Her ring from Liverpool footballer Alex Oxlade-Chamberlain has a gold band and a yellow-tinted diamond on top.
12. Beanie Feldstein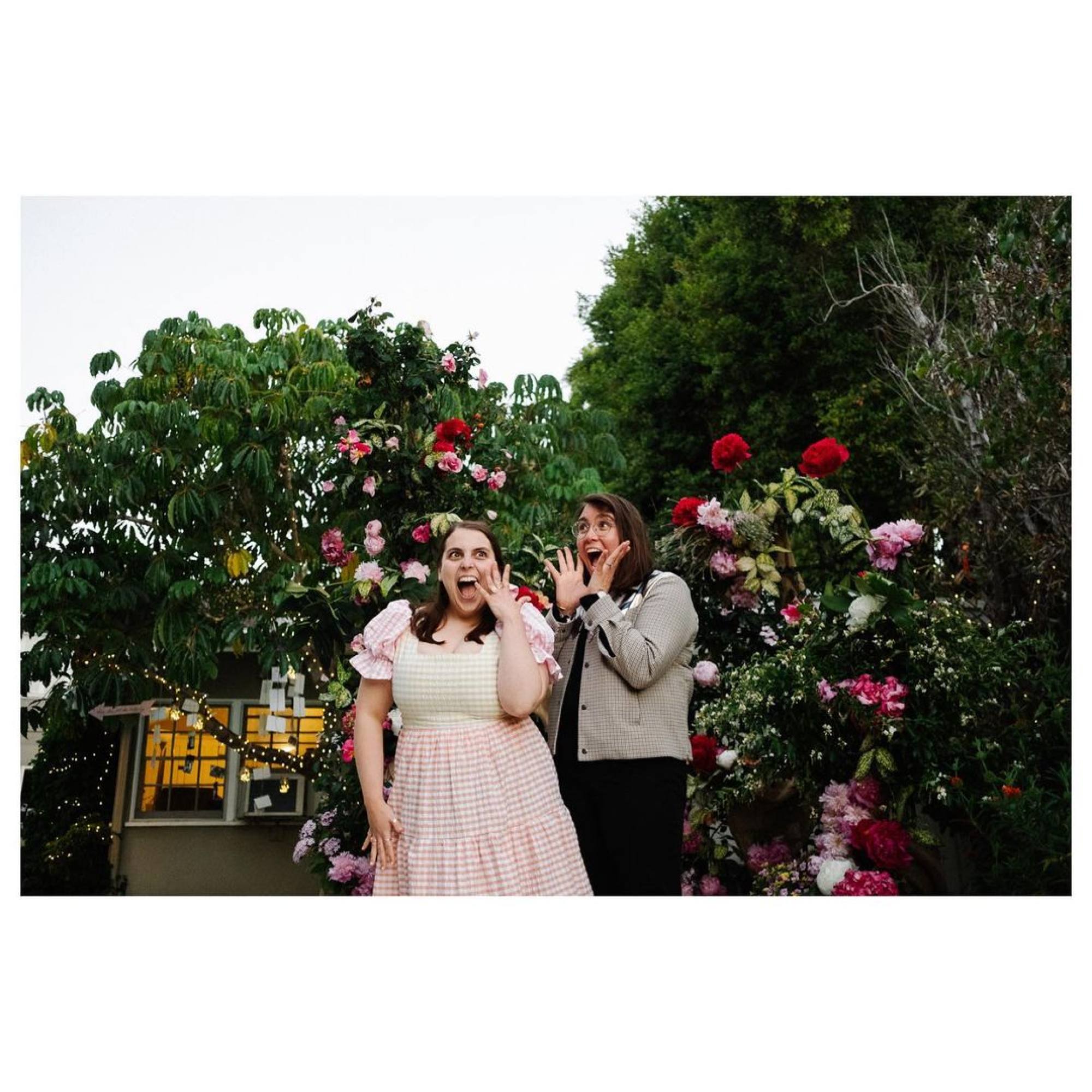 Booksmart and American Crime Story's Beanie Feldstein also received a show stopping ring from her fiancée Bonnie Chance Roberts that month.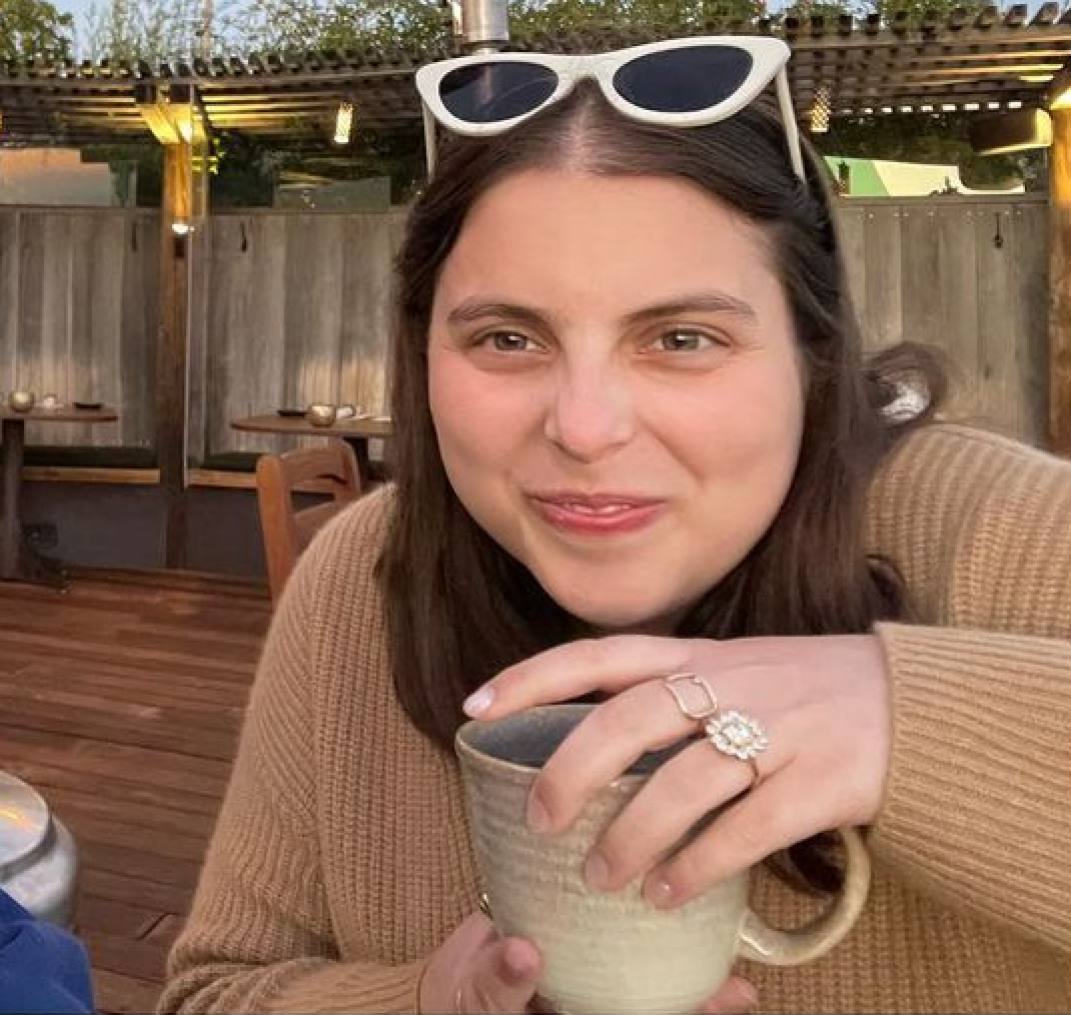 Though the couple shared shots of their engagement at the time, it wasn't until early September that Roberts posted a close-up photo of the rin
g
she proposed to Feldstein with.
It has a classic gold band and a unique flower-shaped setting filled with sparkling diamonds.
This article originally appeared on
Insider

Ben Affleck gave Jennifer Lopez a rare green diamond when he proposed for the second time this April, while Machine Gun Kelly gifted Megan Fox an emerald and diamond design
Marc Anthony presented Nadia Ferreira with a huge sparkler a month later, while the likes of Avril Lavigne, Perrie Edwards, Jessica Szohr and Simone Biles all celebrated with classic diamonds