Is Shiloh Jolie-Pitt the next Angelina Jolie? 8 similarities between the mother-daughter duo, from their mirror-image looks and style transformations, to starting out as child stars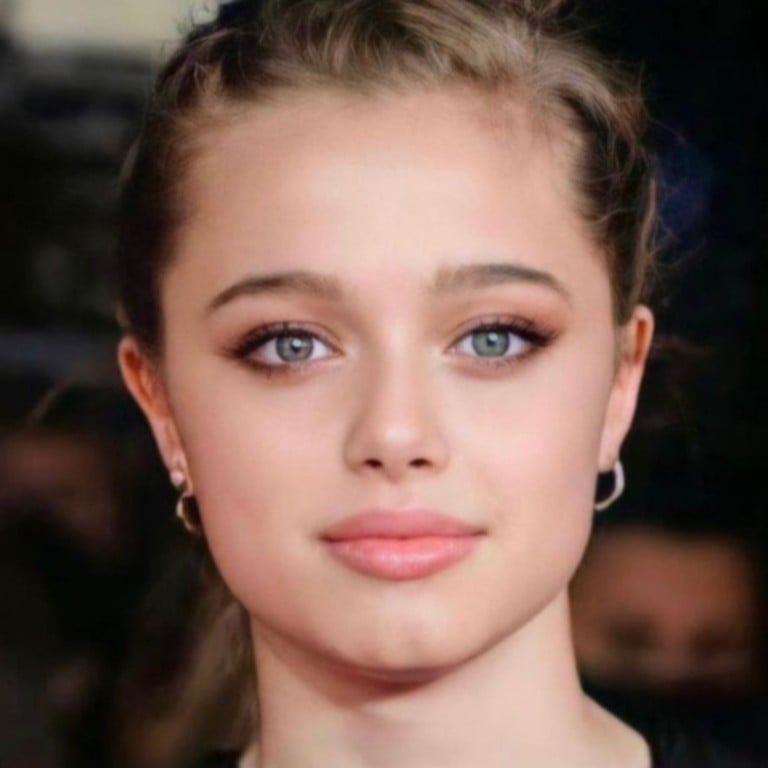 As the daughter of Hollywood's two biggest stars, Angelina Jolie, 47, and Brad Pitt, 58, Shiloh Jolie-Pitt is pretty much set to rule the world of showbiz with her strong genes and talents – well, if she wants.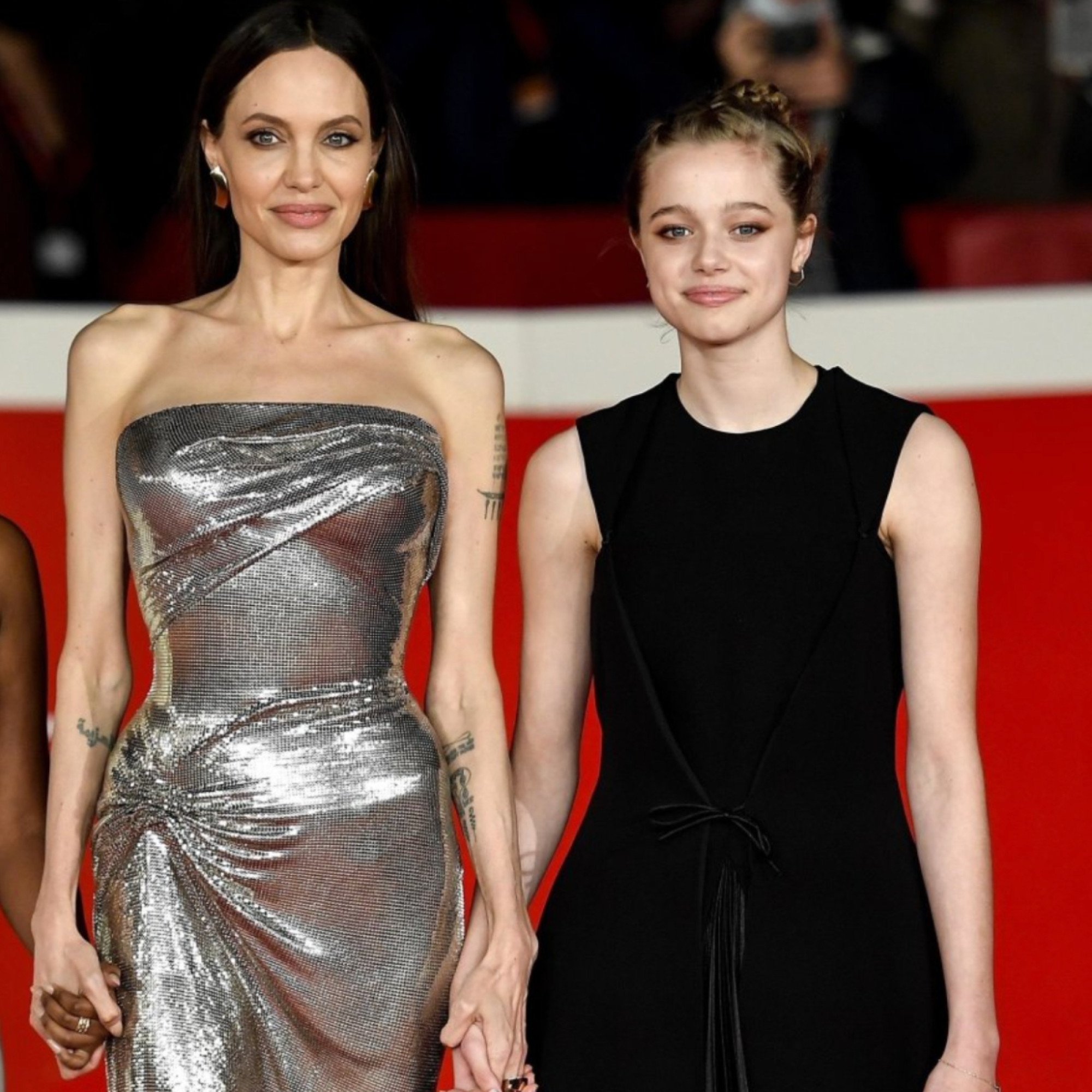 Pitt and Jolie's eldest biological kid has been a media sensation literally since the day she was born, with People reportedly paying US$4 million to obtain rights to publish her first baby pictures. The celebrity kid of the decade, now 16, has evolved over the years, from her dramatic style transformation to
her viral dance routines
.
But as she blossoms through her teens, fans can't help but wonder – what path will Shiloh pick as she grows up? Is she destined to become the next Angelina Jolie, an icon of her time?
Here are some particularly striking similarities between the mother-daughter duo …
1. She's the spitting image of her mum in her youth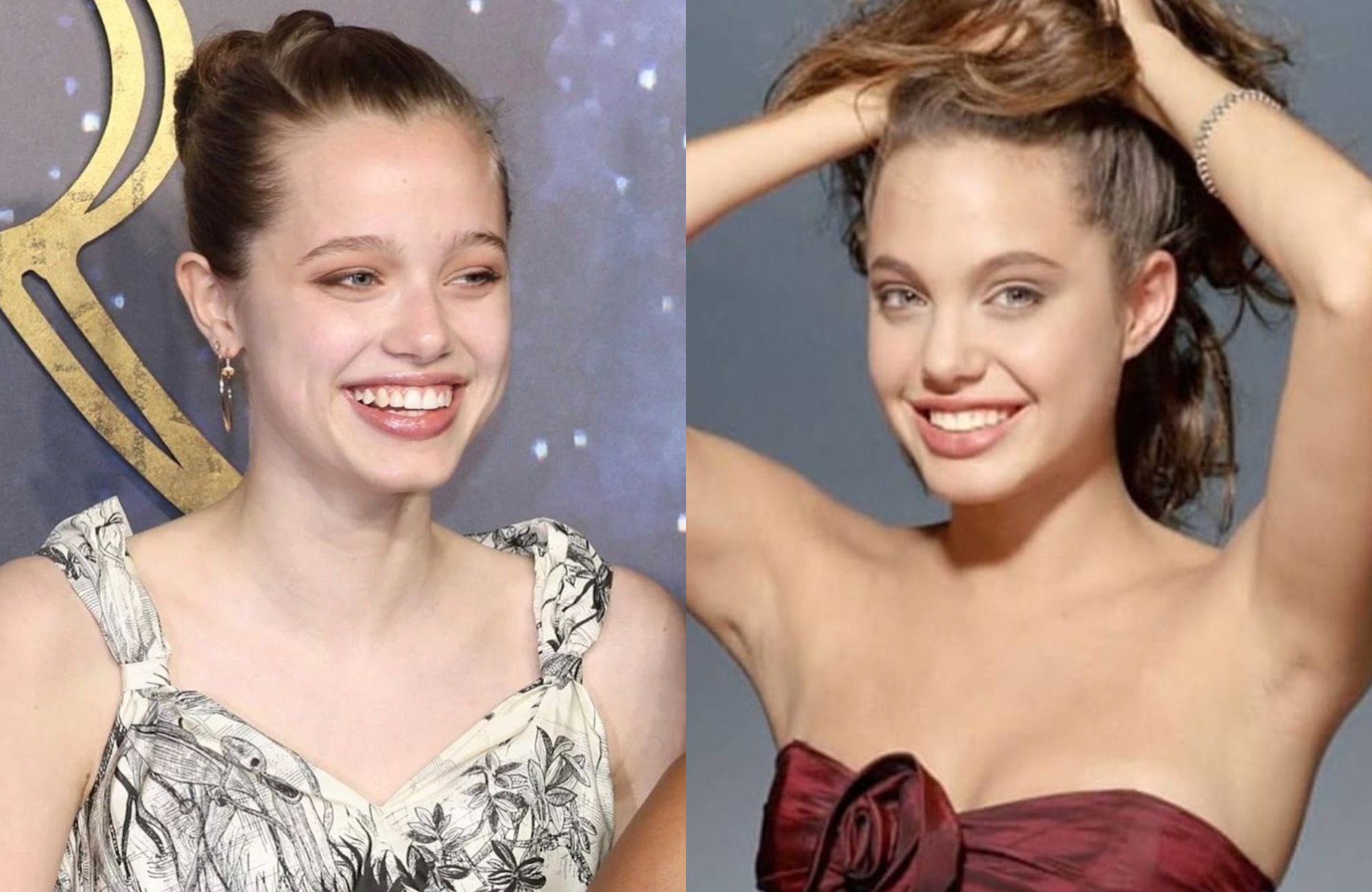 Clearly, Shiloh has inherited gorgeous genes from both her parents. Although she's often dubbed the "perfect combination" of the two, Shiloh does have a striking resemblance to her actress mother in her youth, with Angie's signature plump pout, blue eyes and flawless complexion.
Side-by-side photos of Shiloh and her mum in her younger days make it almost impossible to tell the difference between the two.
2. Her dramatic style evolution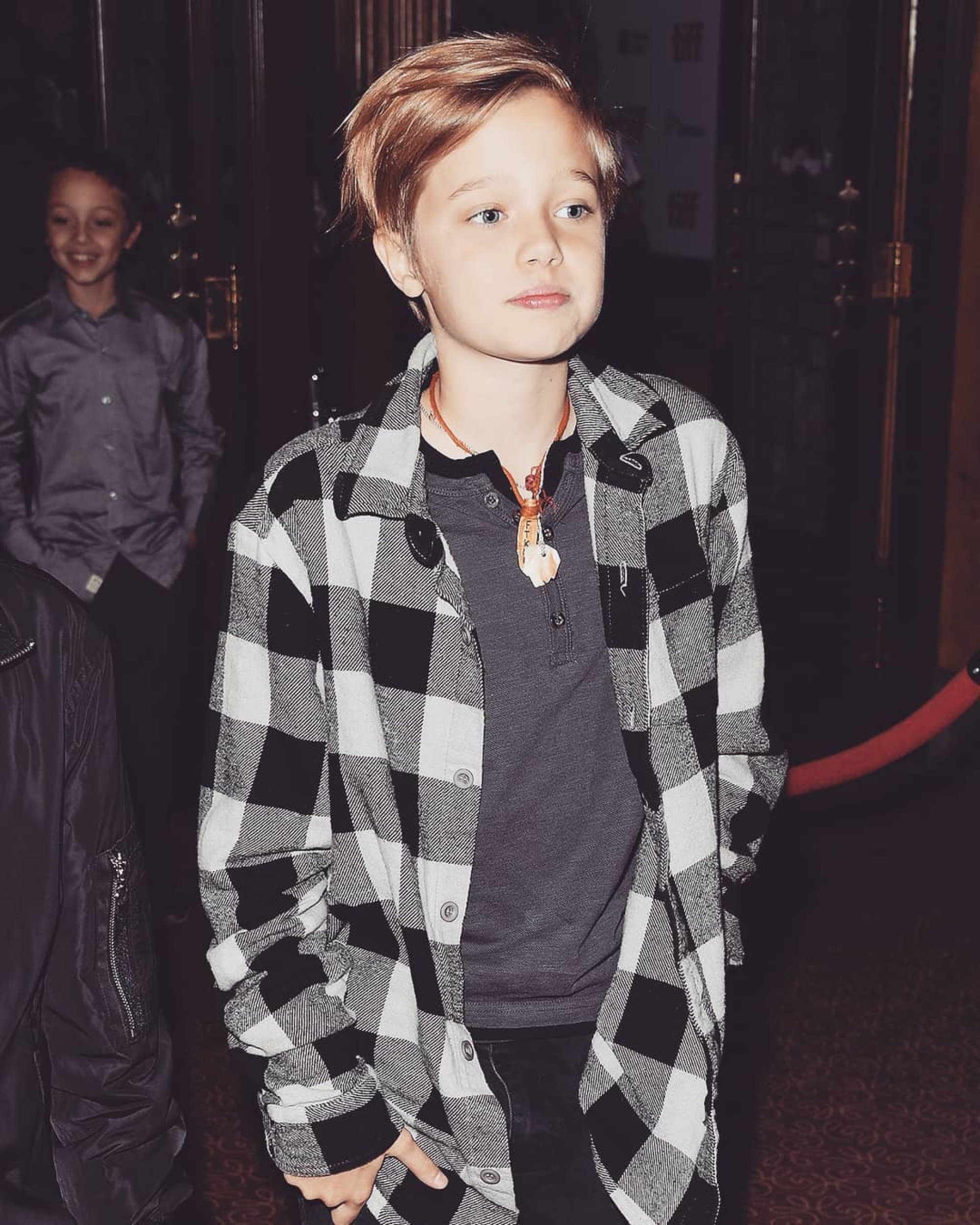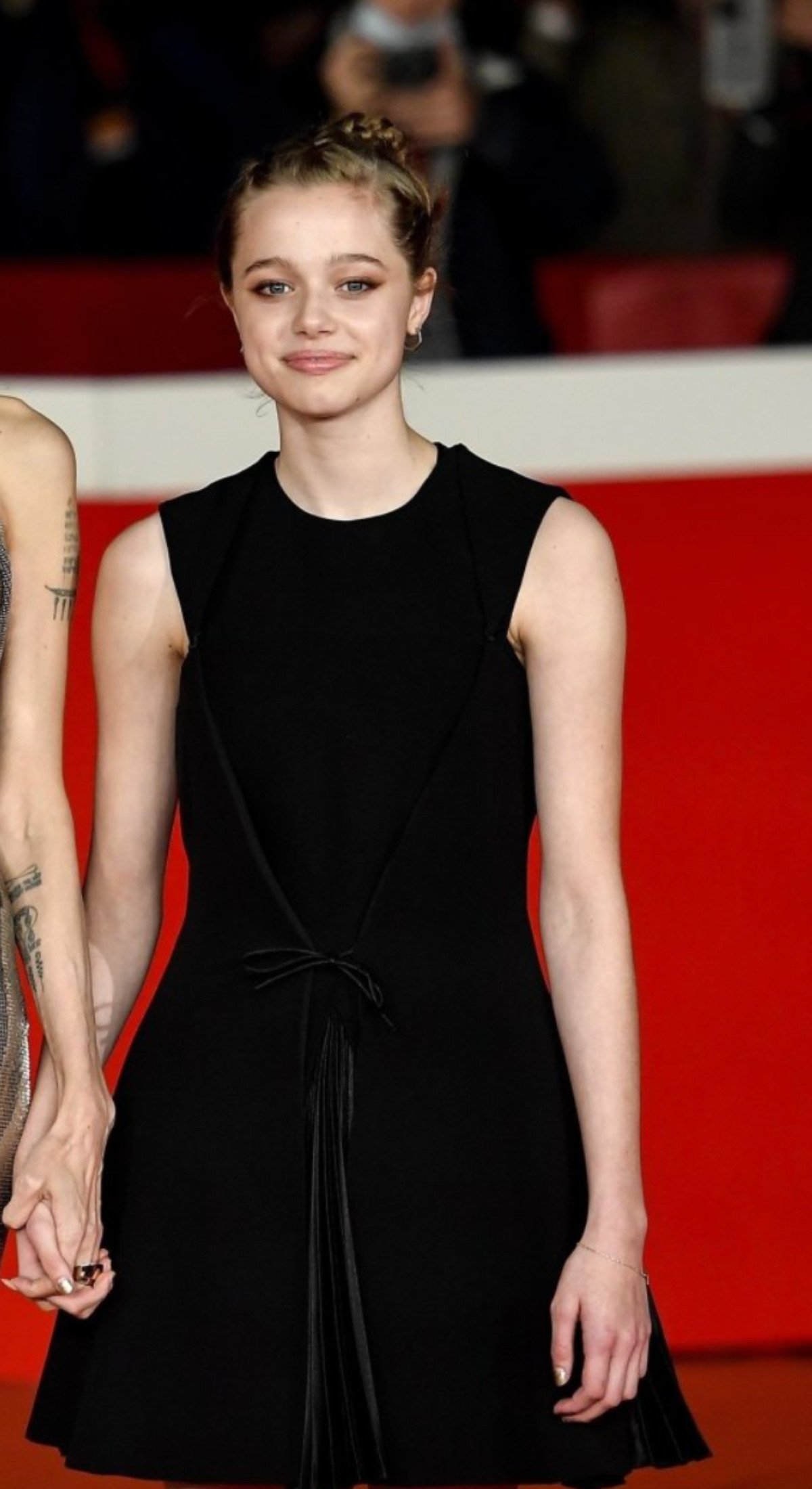 The young starlet went from tomboy chic to all-out glam as she graced the red carpet for Marvel's Eternals.
It was a huge change from her previous looks in her early teens.
This dramatic wardrobe swap is reminiscent of Angelina's evolution over the years, as she too went through a boyish rocker-chick phase in the late 90s.
We now know Angie as the glamorous goddess with long locks, but way back when, she sported an edgy pixie cut just like her daughter.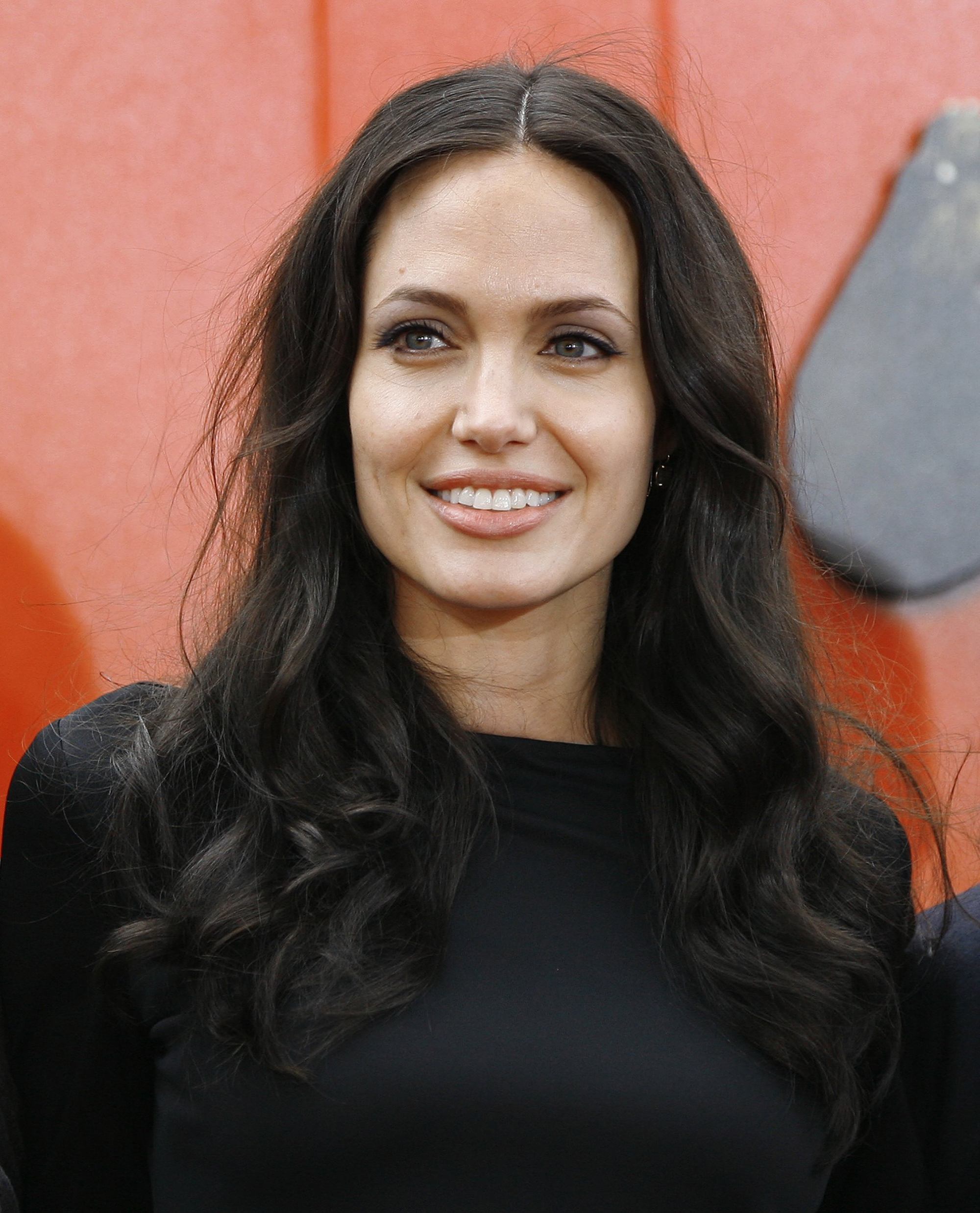 3. Started acting young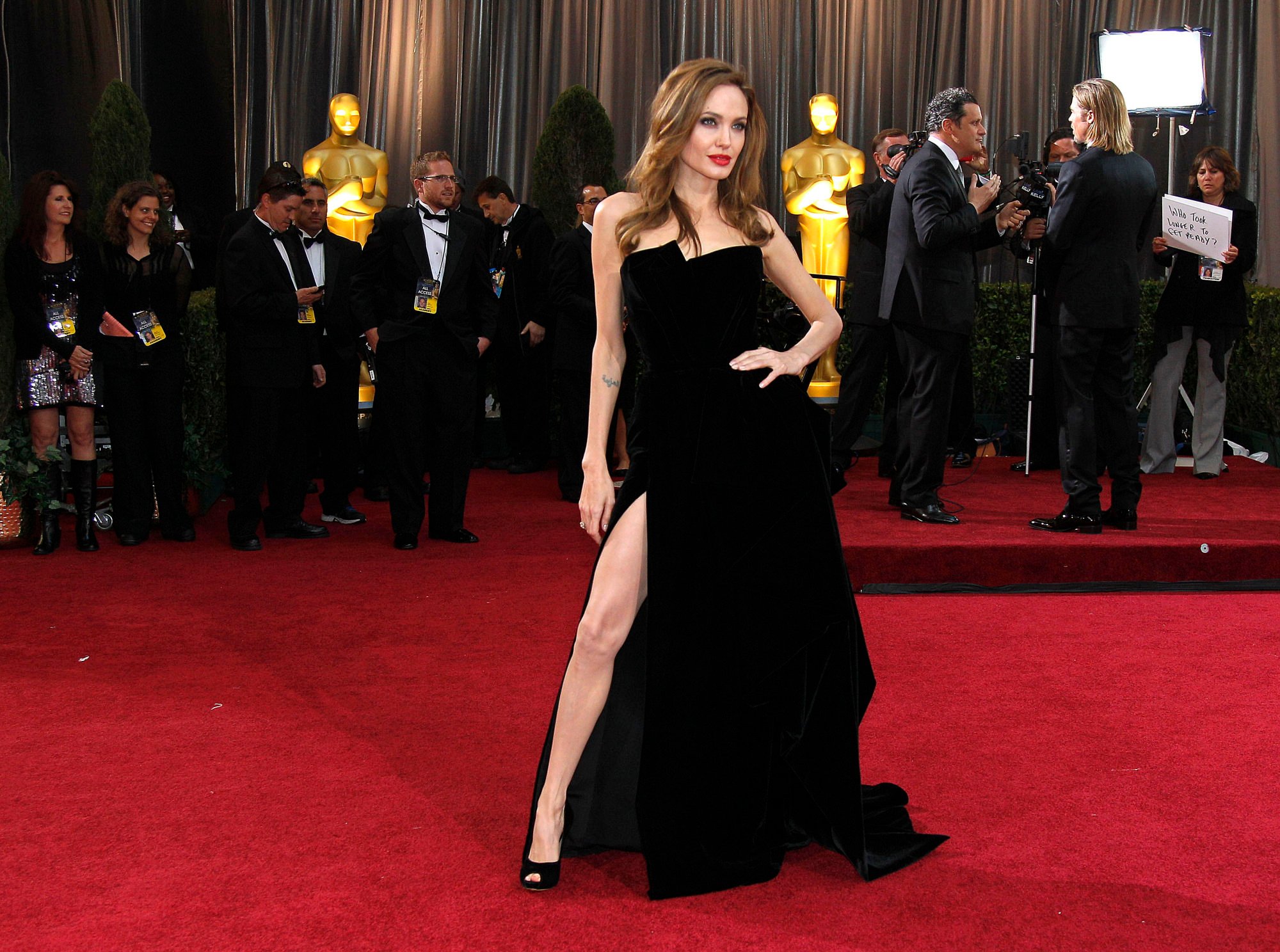 Both stars started young.
Angelina starred in her first film Lookin' to Get Out with her father actor Jon Voight and actress Ann-Margret at just seven years old.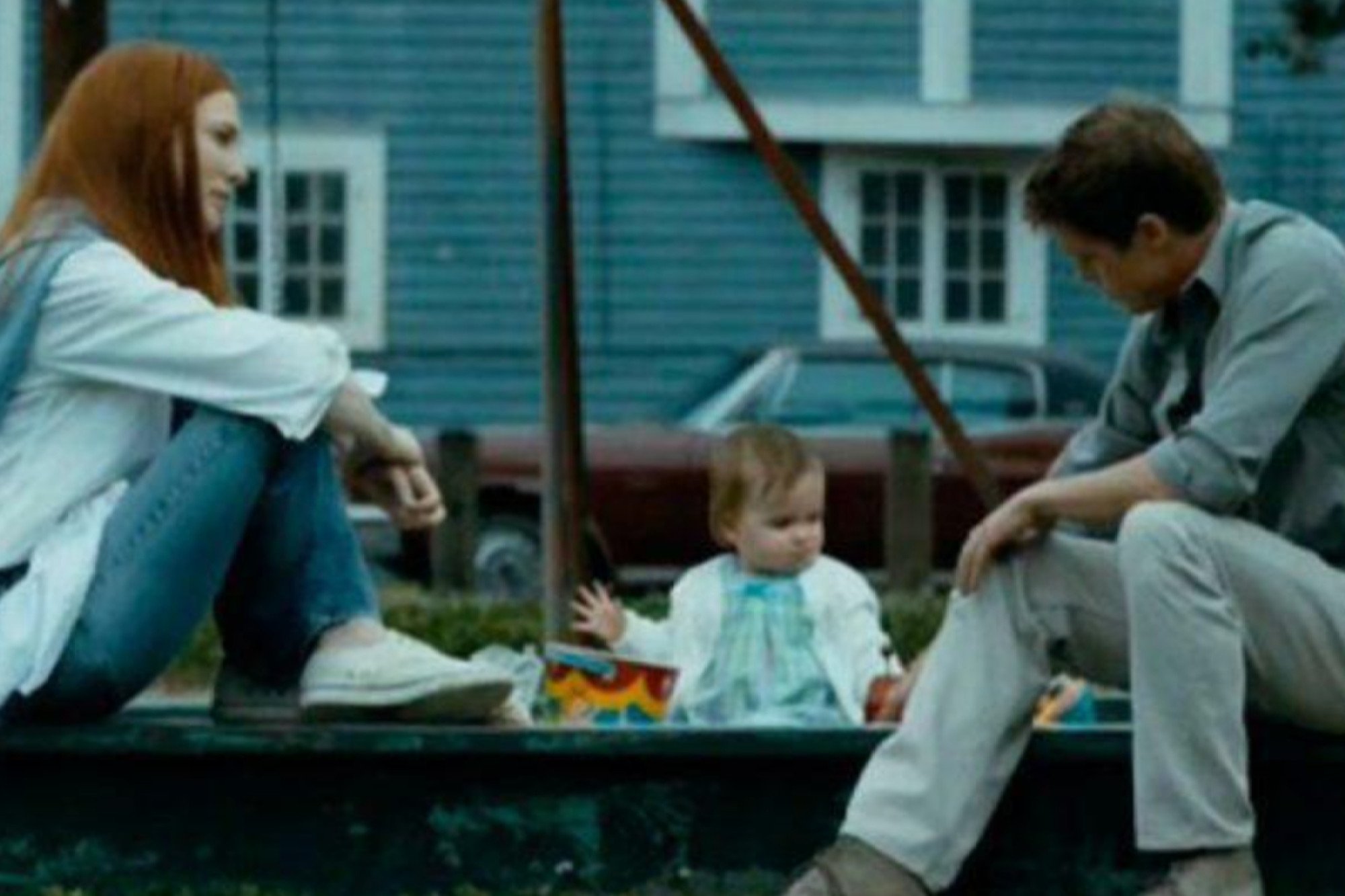 Shiloh, meanwhile, started even earlier and made
her acting debut at two years old
in
The Curious Case of Benjamin Button
with her dad, Brad. She was also on
Kung Fu Panda 3
and reportedly turned down a role alongside mum in Disney's
Maleficent
.
4. Penchant for philanthropy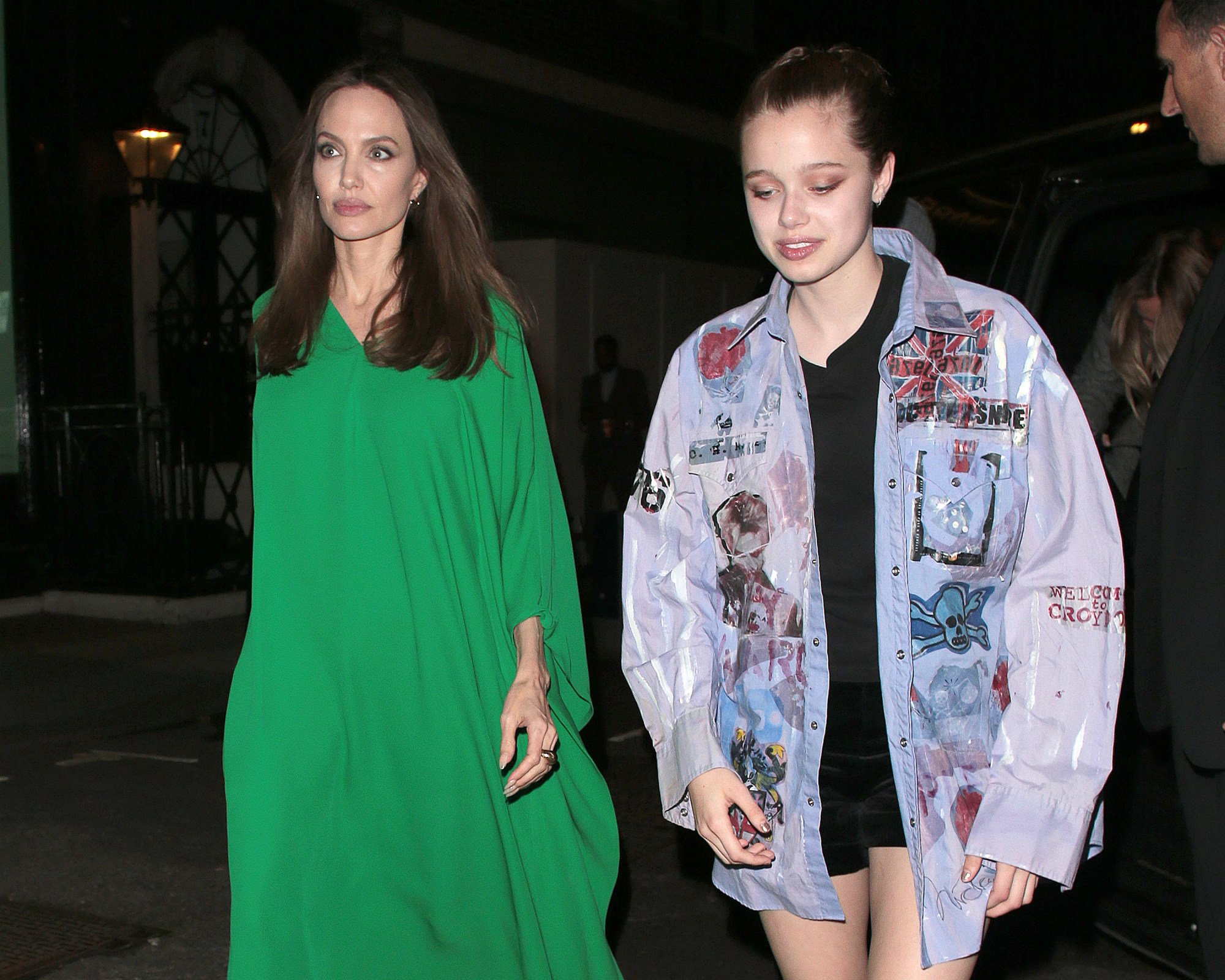 It's common knowledge at this point that Angelina is a philanthropic sweetheart who devotes much of her time and resources to giving back.
And it seems Shiloh is following suit. In February, Angie took her daughter to Cambodia to support the Maddox Jolie-Pitt Foundation, a non-profit founded by Jolie in 2003, per People. On another occasion in 2015, the duo visited refugees in Turkey and Lebanon in honour of World Refugee Day, reported Hello!
Shiloh was born in Namibia and her parents started a wildlife foundation in her name. "Her face lit up when she saw the sanctuary for the first time," a source told People.
5. Media sensation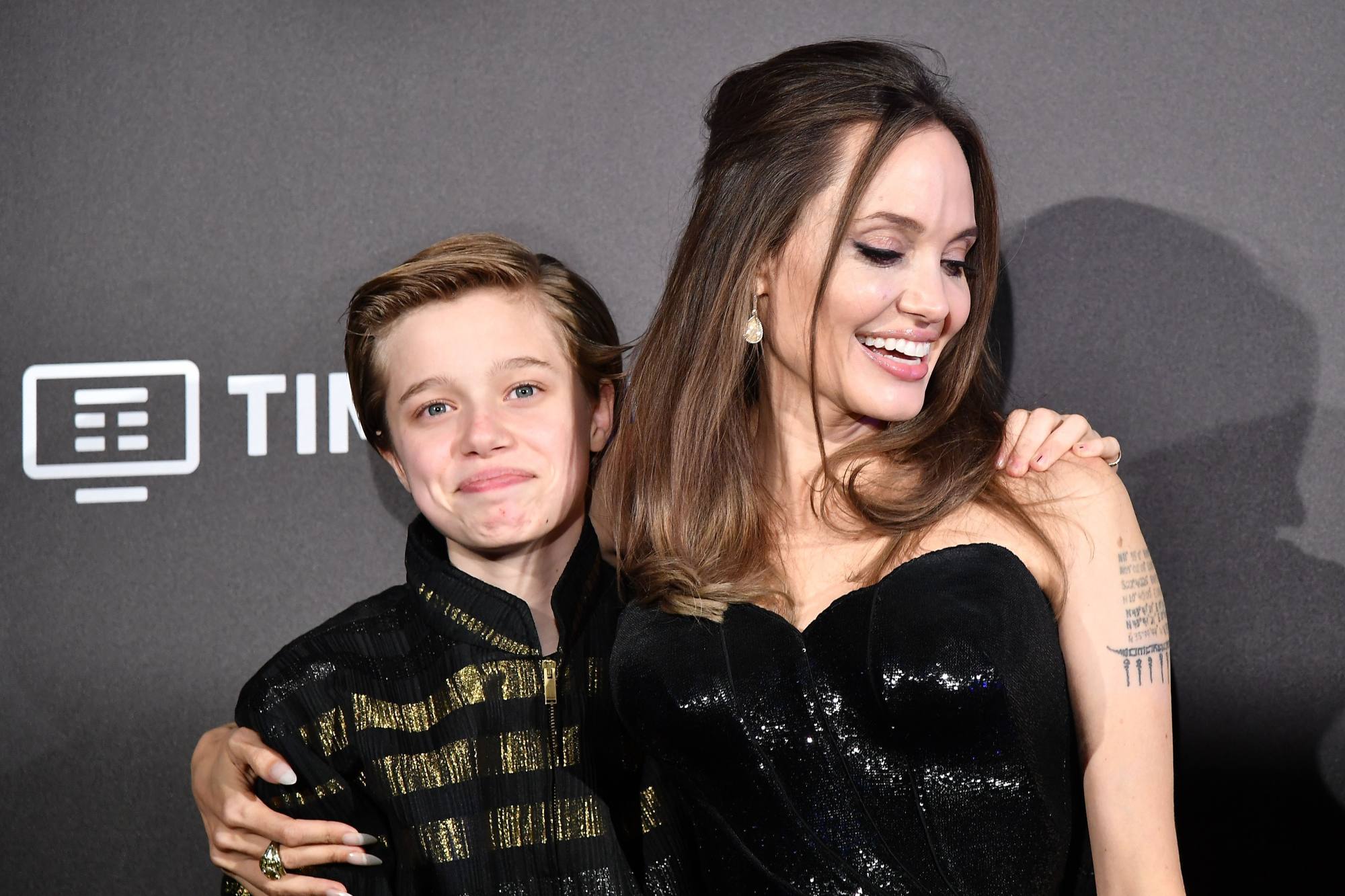 Angelina has practically become a household name not just for her incredible acting talents but also for her generosity. But over the course of her career, she's been no stranger to headlines and occasional scrutiny.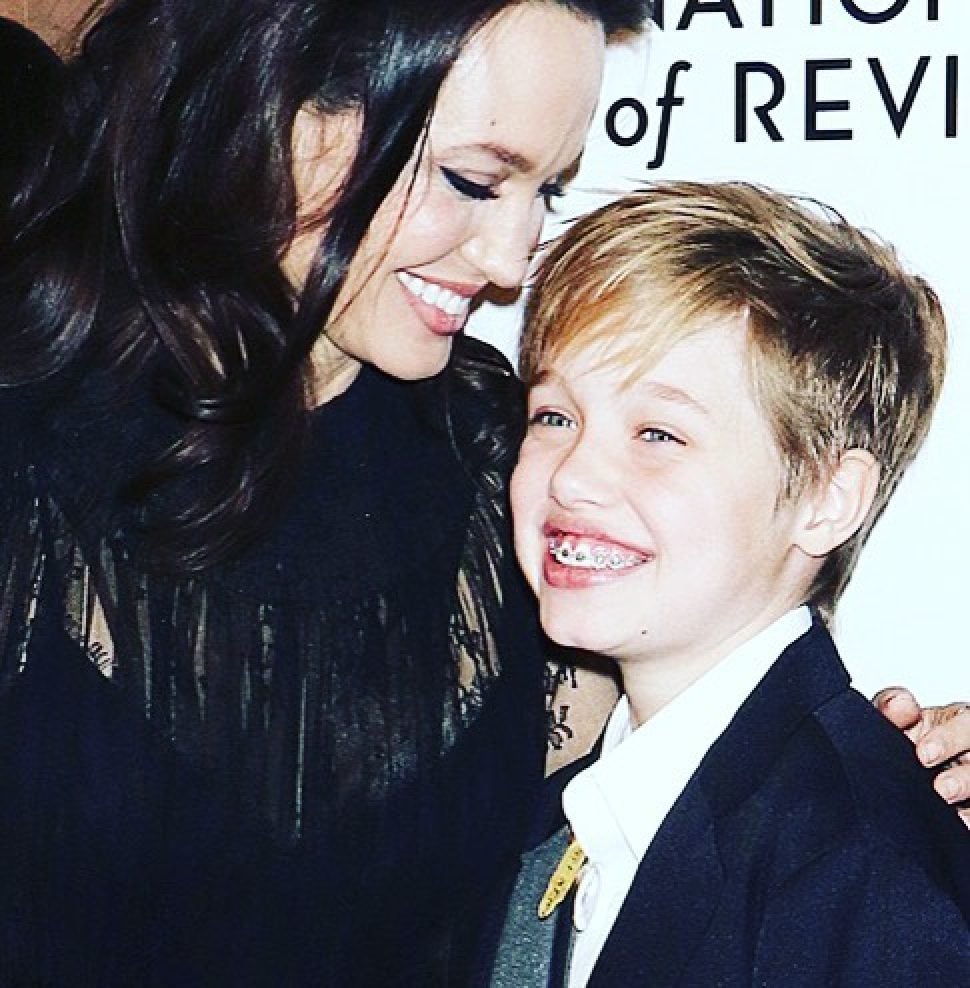 With Shiloh born into the spotlight, her every move is being watched too. But under the guidance of her experienced parents, we're sure she'll be prepared to navigate the unapologetic media world.
6. LGBTQ+ icons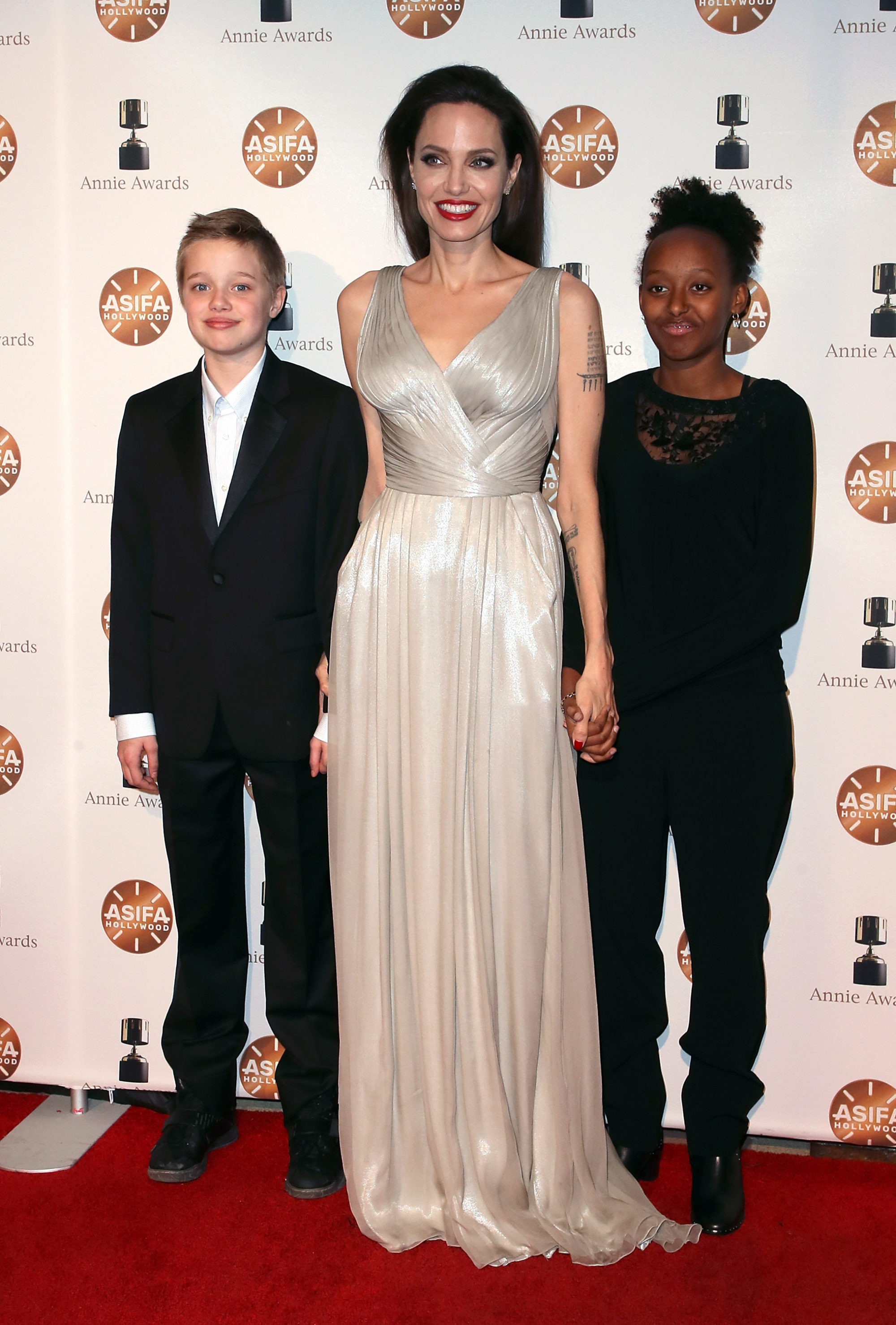 Angelina has long been an icon of the LGBTQ+ community.
In 1996, the actress had a relationship with lesbian model and actress Jenny Shimizu and she's also been rumoured to be romantically linked to Lady Gaga and Karolina Kurkova. In 2003, when she was asked by Barbara Walters if she was bisexual, she responded, "Of course. If I fell in love with a woman tomorrow, would I feel that it's OK to want to kiss and touch her? Absolutely!"
She also spoke about how thrilled she was that the drag queen community admired her character in Maleficent.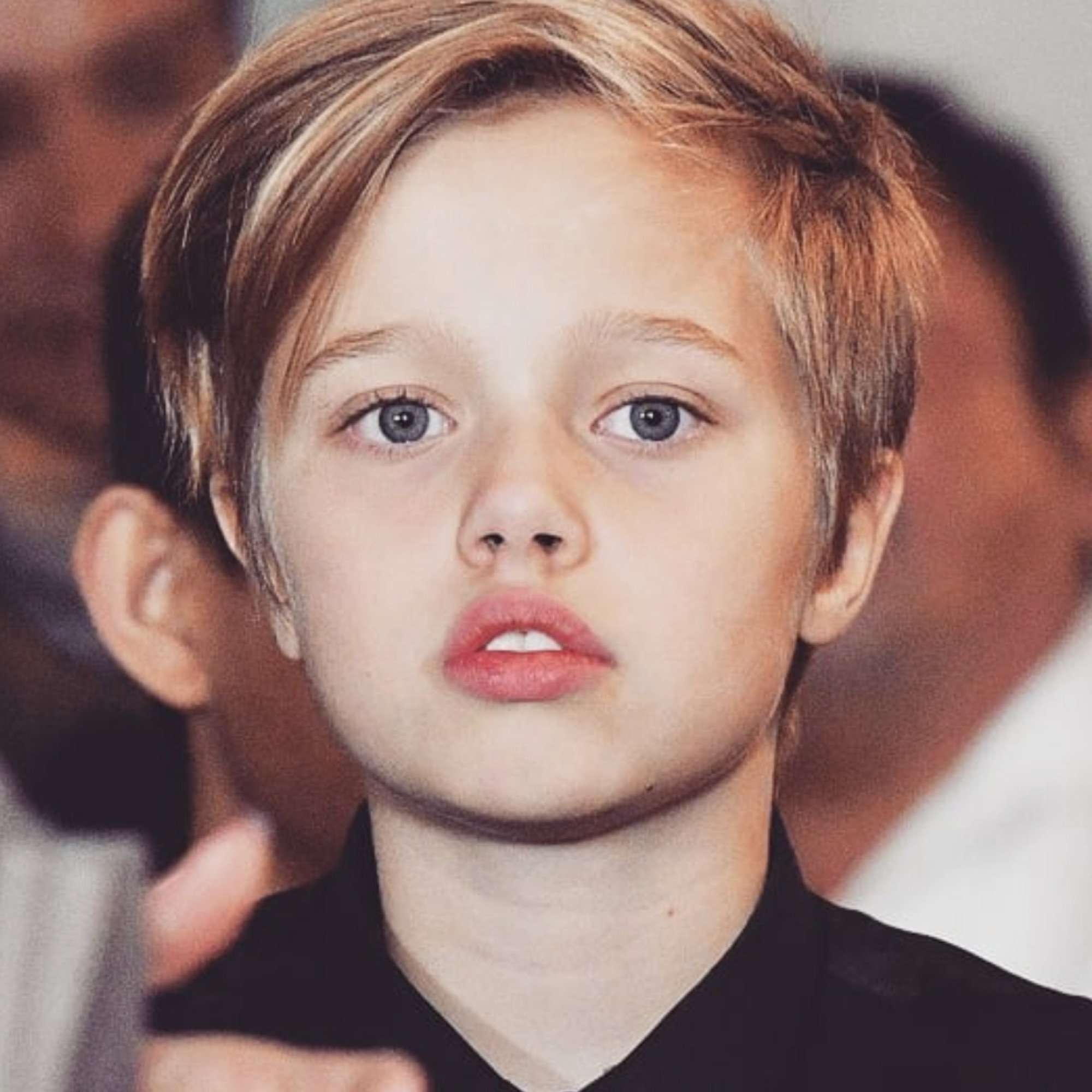 Shiloh also quickly became a style and LGBTQ+ icon when she showed off her masculine outfits. In an interview, Angelina praised her daughter, who then identified as "John", saying "She [Shiloh] likes to dress like a boy. She wants to be a boy. She likes to wear boys' everything."
7. Celebrity friends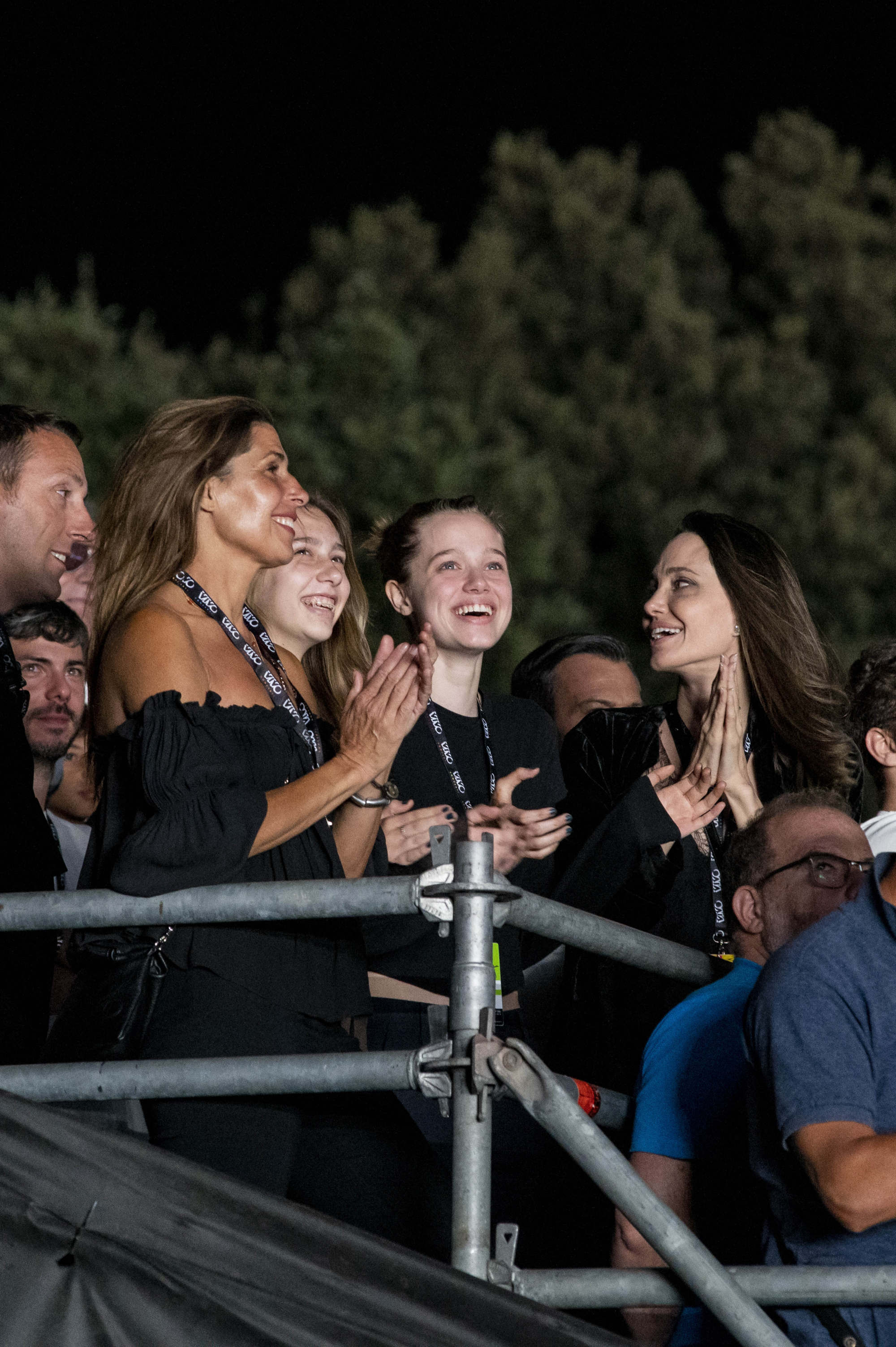 Angelina, who acted as a child and was modelling swimwear by 16, was thrust into limelight from a young age, just like her daughter.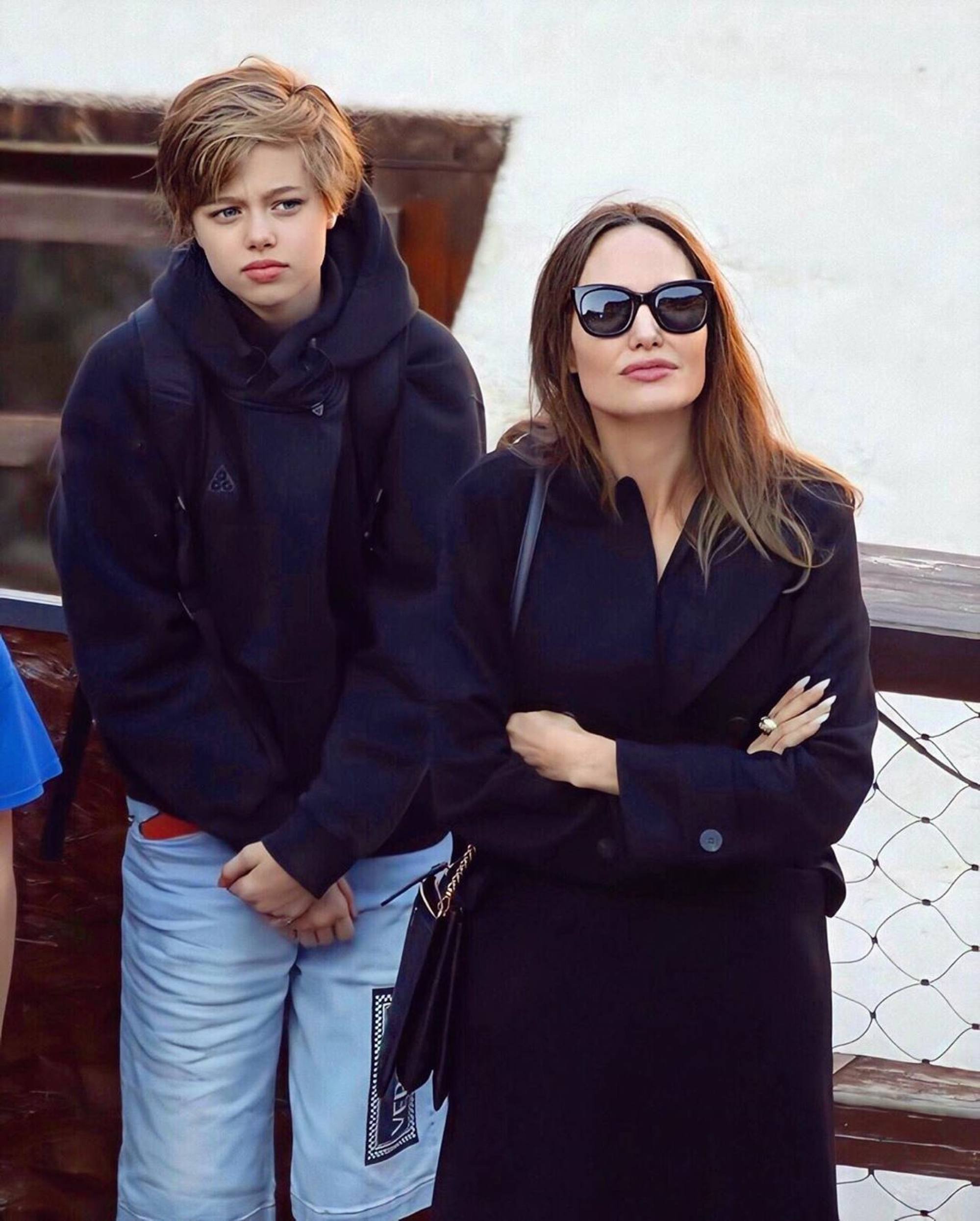 But it seems Angelina and Brad are more cautious about how their children grow up, keeping their lives relatively under wraps from the public eye. Nevertheless, Shiloh became very close to Gwen Stefani's son Gavin Rossdale, whom she grew up with, reported The Things. Other famous friends include Stranger Things star Millie Bobby Brown.
8. Modelling and university life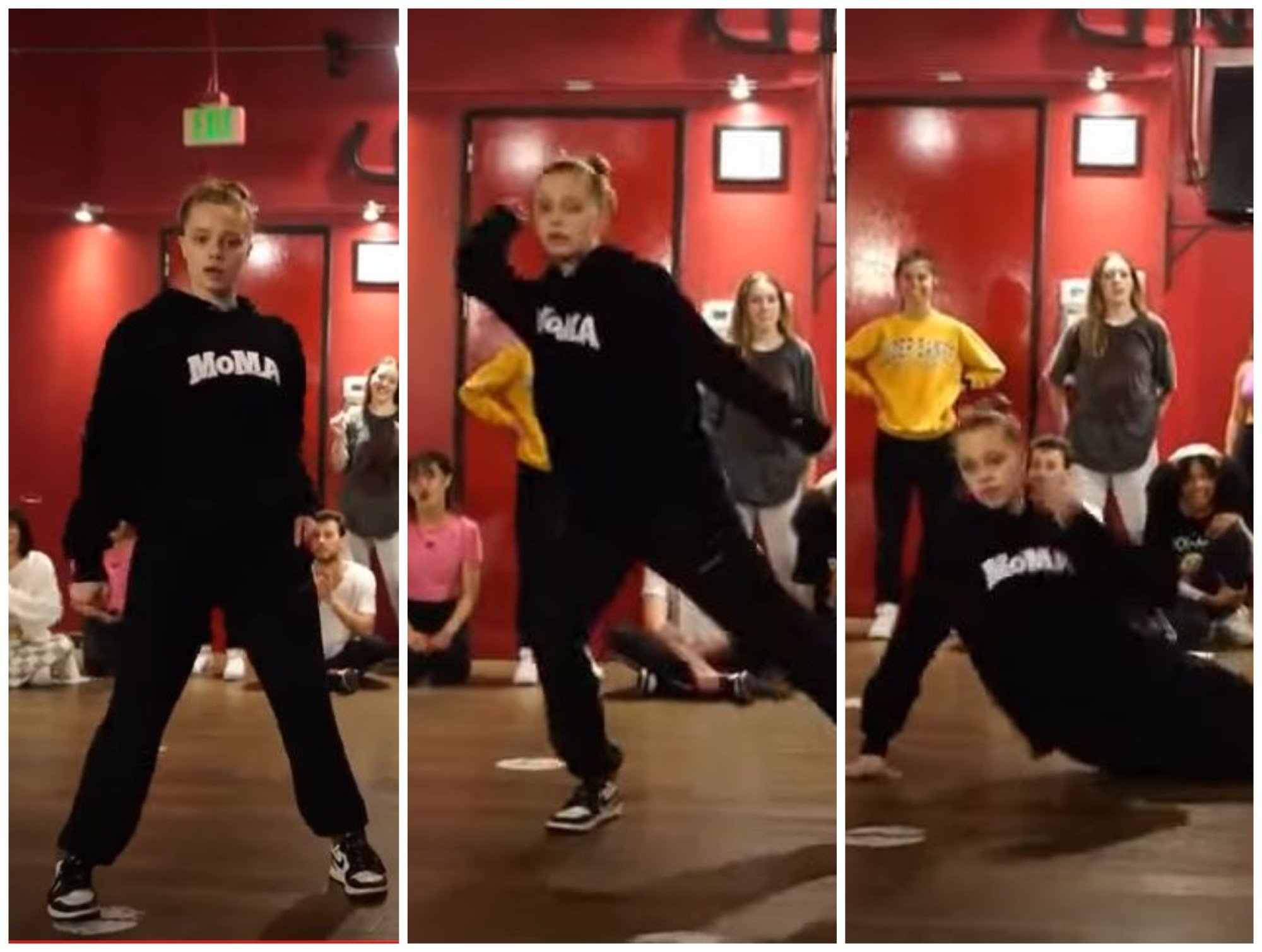 With her mum kicking off her own brief modelling career at 16 – Shiloh's current age – it seems like the opportunities are there if her daughter wants them.
According to Star, Shiloh has been getting offers from modelling agencies left, right and centre, and may reportedly follow in the footsteps of Kendall Jenner and Kaia Gerber in pursuing jobs as a runway model.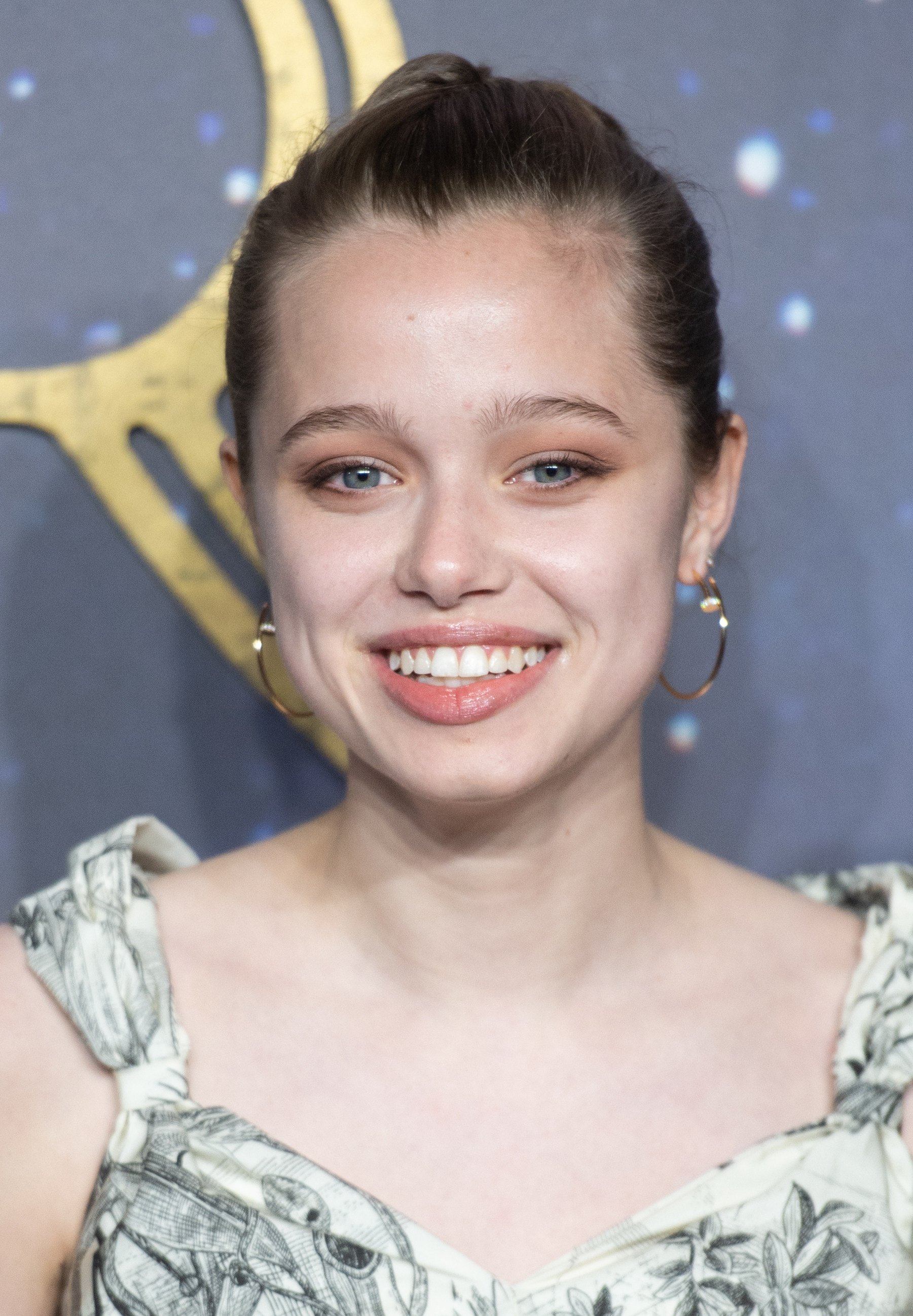 As for university, while Angelina studied at New York University, Shiloh may pick somewhere further away, per Sportskeeda.
Conclusion: So, will she be the next Angelina Jolie? With her incredible Hollywood connections, only time will tell, as young Shiloh is still very much shielded from the public eye with the rare exception of the odd red carpet.
In the meantime, we're excited to see how her dancing career will play out after her Doja Cat choreography went viral earlier this summer.

Brad Pitt and Angelina Jolie's 16-year-old daughter has been making headlines since she was born, with her first baby photos reportedly fetching US$4 million and her Doja Cat dance video going viral
Shiloh, who's friends with Stranger Things' Millie Bobby Brown and Gwen Stefani's son, was an LGBT icon for her tomboy chic fashion, while her mum had rumoured romantic links to Lady Gaga