How Britain's 'first lady' Akshata Murthy is 'richer than the king': the wife of UK's next prime minister Rishi Sunak comes from an Indian billionaire family – and wears Gucci and Valentino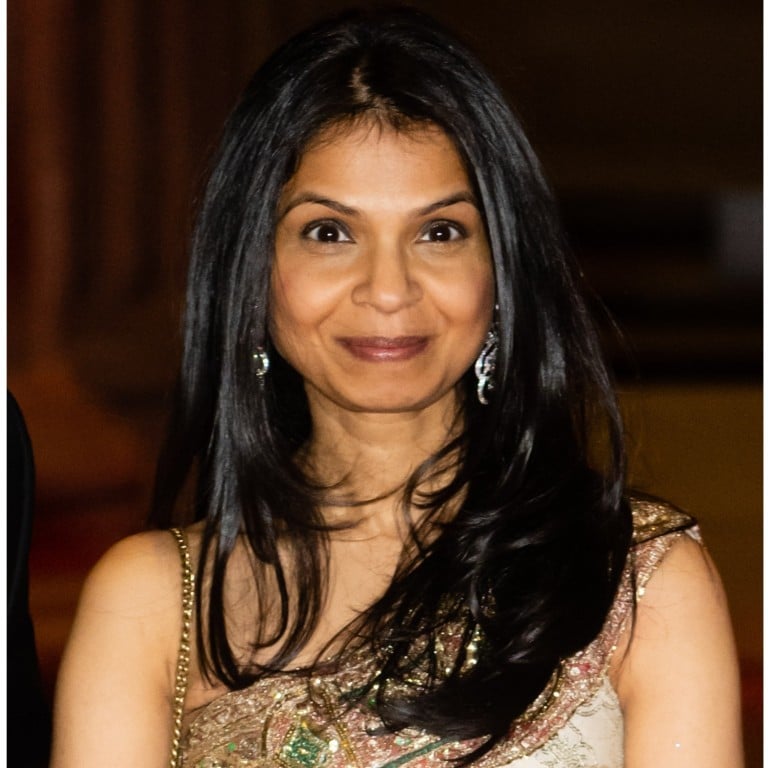 They're rich, famous and about to become the UK's leading political couple. Britain's next prime minister Rishi Sunak, 42, and his millionaire wife Akshata Murthy, also 42, are no strangers to the headlines and boast a net worth of nearly a billion bucks, (well, US$911.9 million to be exact, per Hindustan Times). Multiple reports indicate that the duo have a fortune wealthier than that of Britain's King Charles!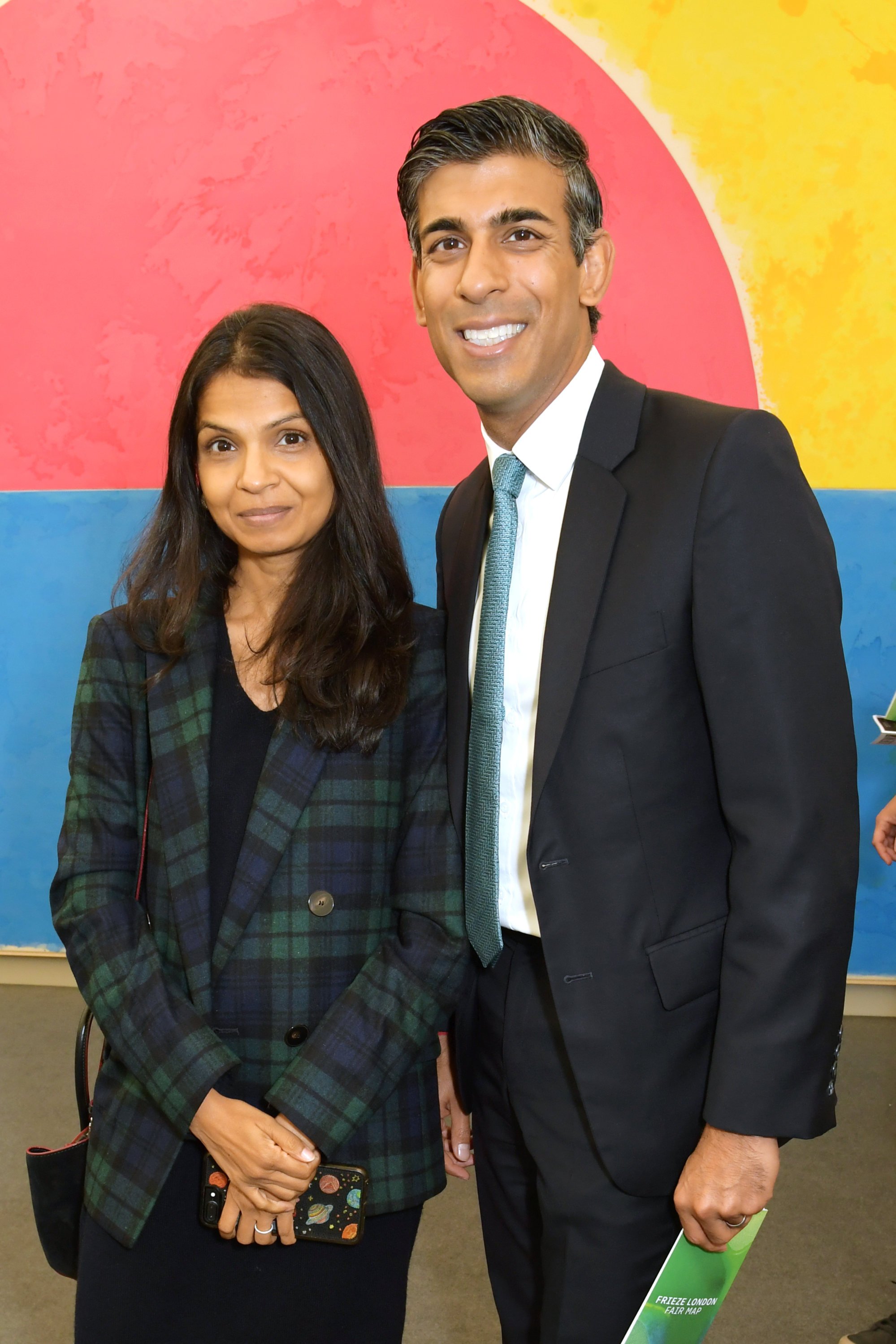 From titbits about their relationship, to their luxury fashion choices and a tax scandal, the pair are well versed on how to deal with media scrutiny. So, who is Britain's new "first lady" and how is she so rich? Here's everything you need to know.
Where does the wealth come from?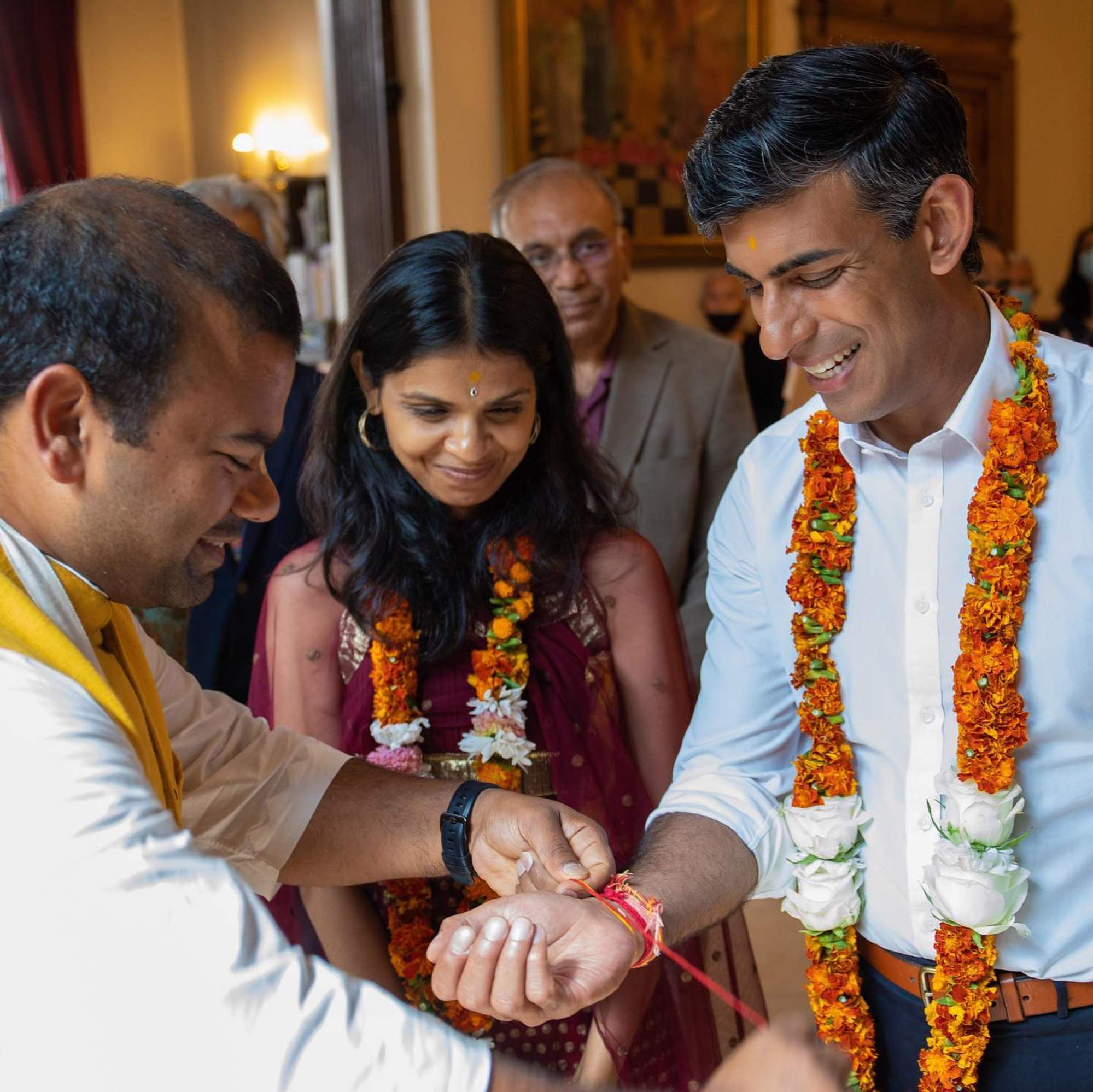 Although the couple have a combined net worth of around US$910 million according to Hindustan Times, it is the politician's wife, Akshata Murthy, who put him on The Sunday Times Rich List in May this year. She is the daughter of Infosys co-founder N.R. Narayana Murthy. According to the company's website, Infosys is a global software services company.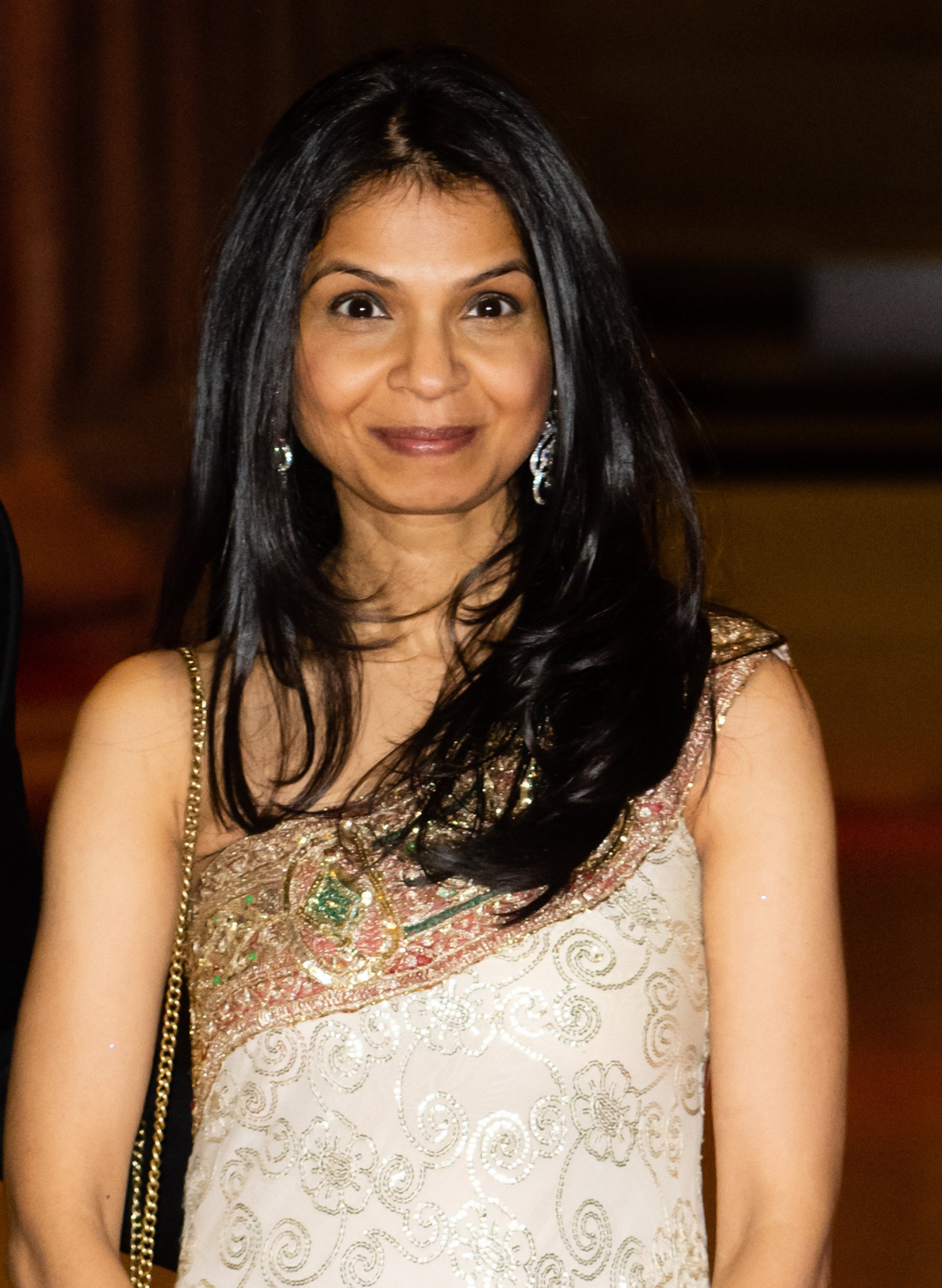 Murthy senior has been credited for creating the Global Delivery Model, the backbone of the Indian software industry. Forbes lists Murthy senior's net worth at US$4.5 billion. His daughter, Akshata, owns shares worth almost US$1 billion dollars in Infosys, according to the company's disclosure to the stock exchanges.
According to The Guardian, she is also the director of a venture capital firm funded by her father and is the director of equity firm Catamaran Ventures, high-end fitness chain Digme Fitness and gentlemen's outfitters New & Lingwood.
Her successful parents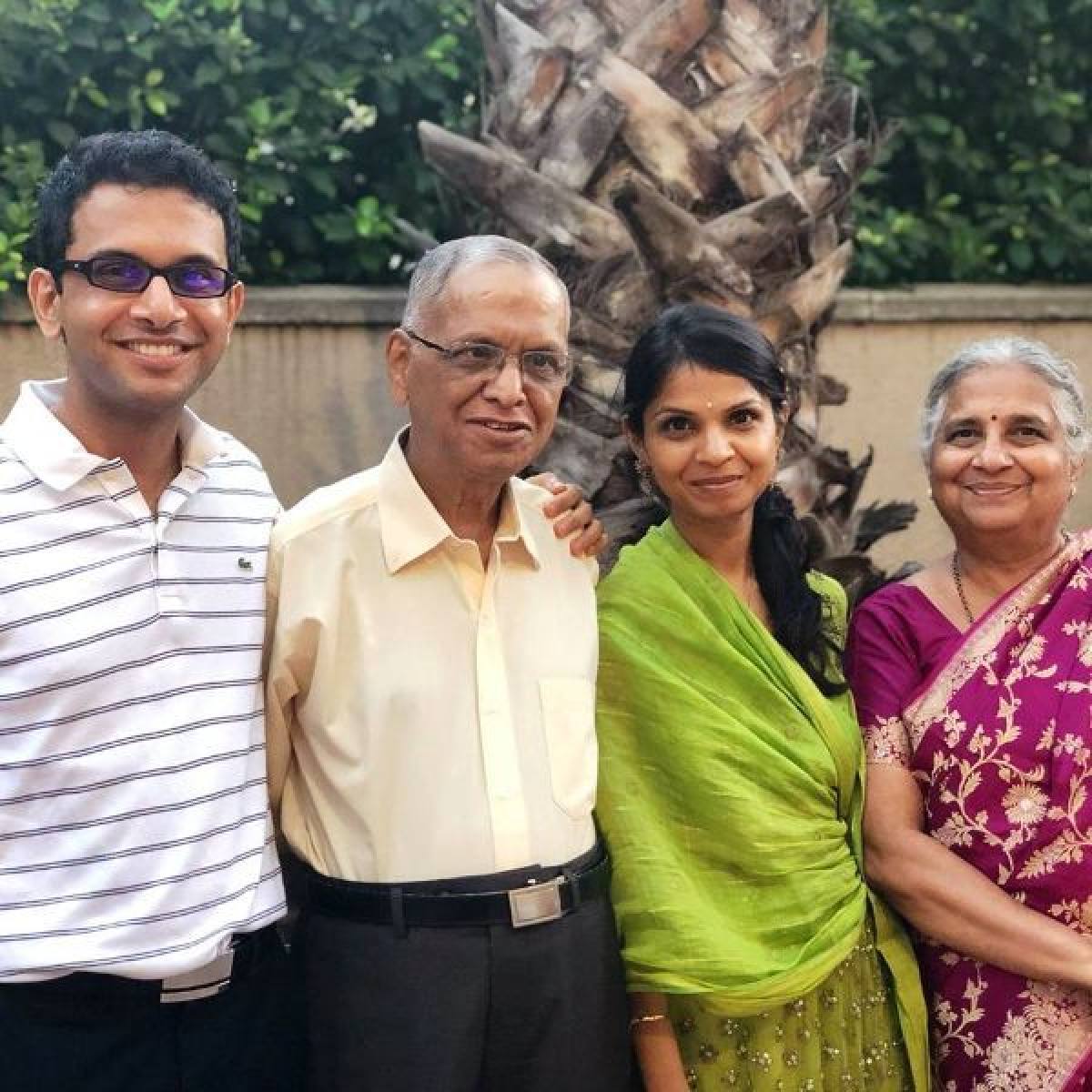 According to The Independent, Akshata and her brother Rohan, 39, were raised by their paternal grandparents. This was because their father was pursuing a career in software while their mother Sudha became the first female engineer to work for India's biggest car manufacturer Telco, reports Times Now News.
A love of fashion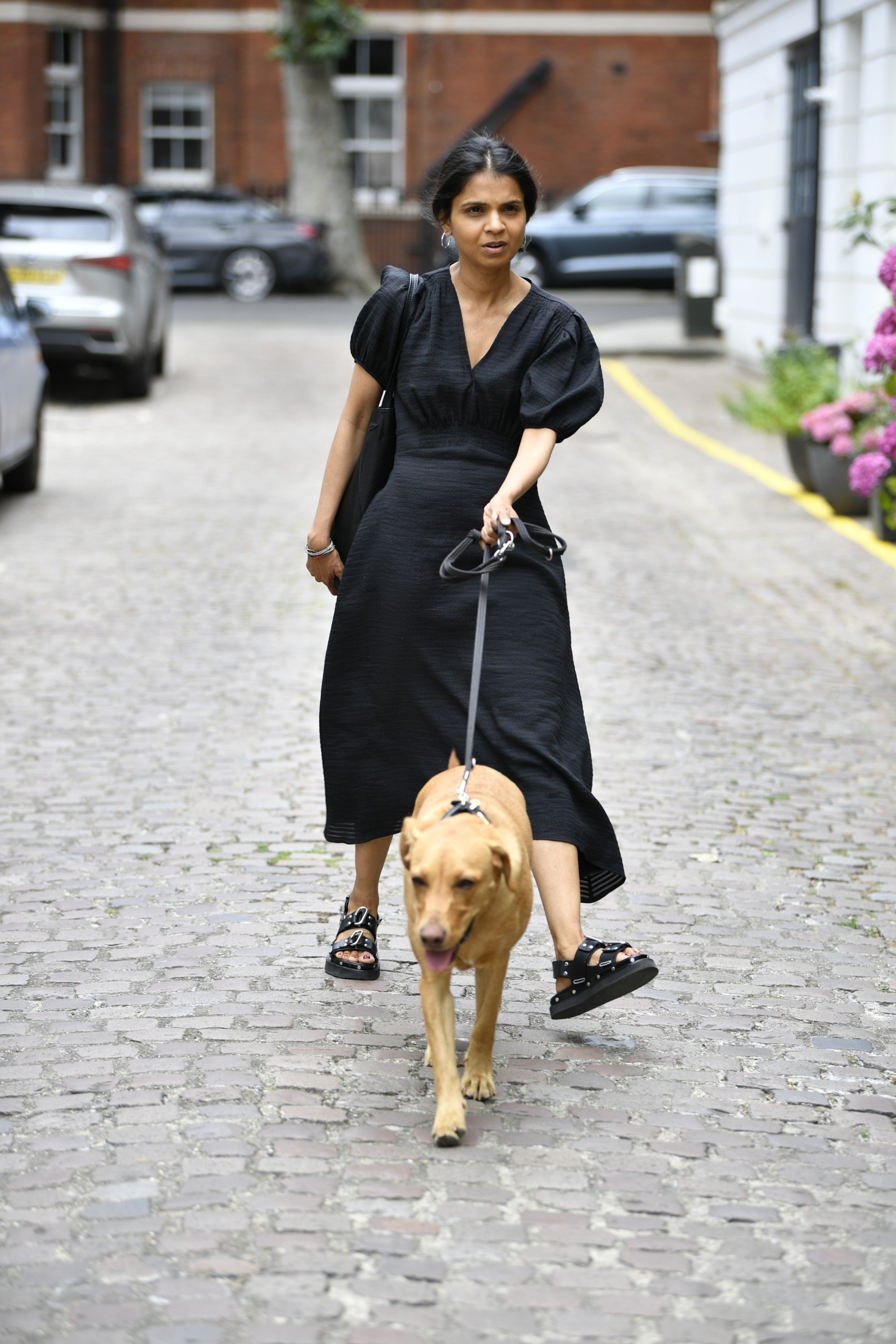 The Guardian reports that that Akshata moved to the US where she finished degrees in economics and French at Claremont McKenna College in California. She also studied at the French Institute of Design and Merchandising in Los Angeles. The publication reports Akshata always had a love of fashion, with her mother complaining that she spent more attention on glamour than she did her studies, as stated in British media.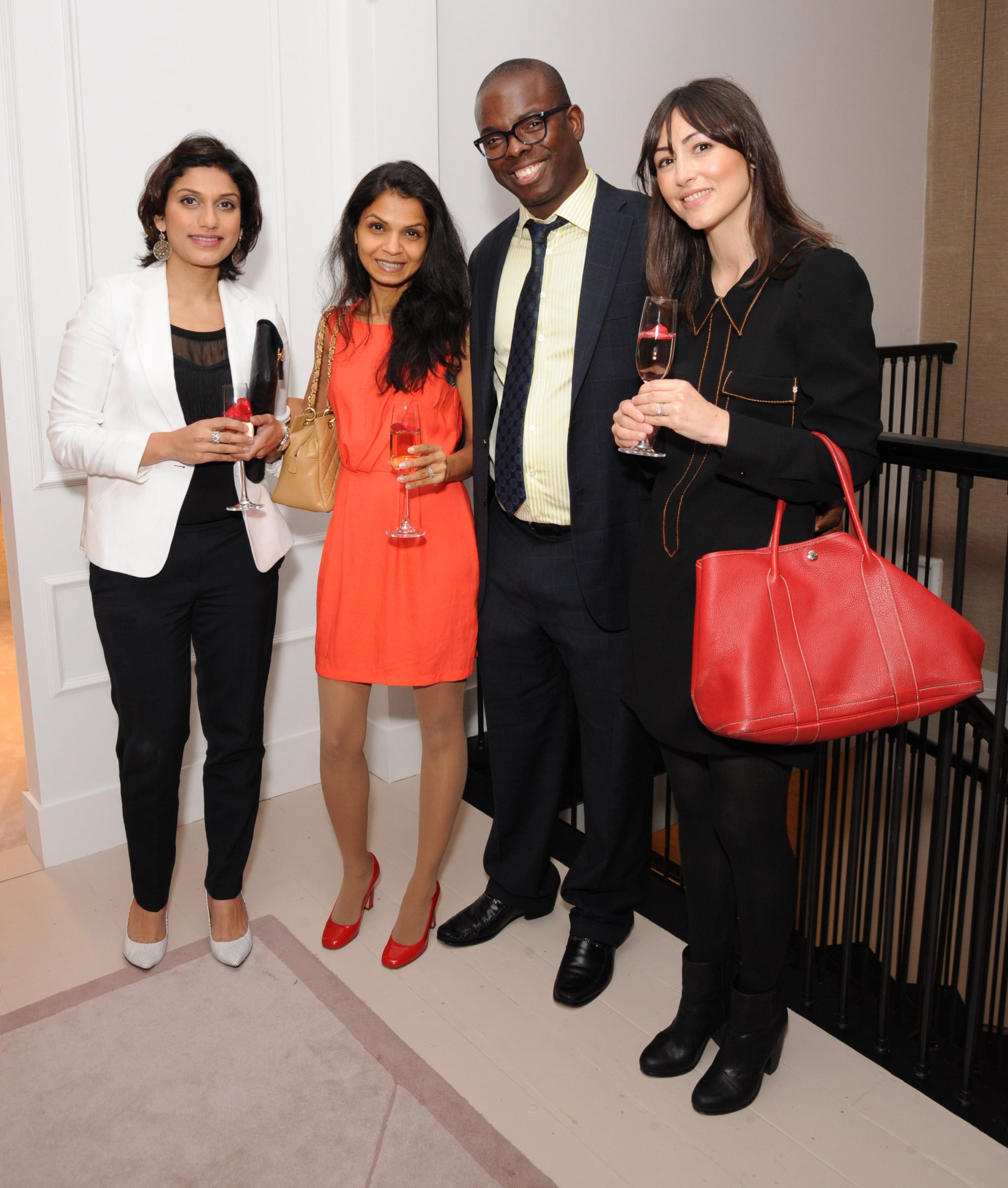 In 2007 she set up her own business, Akshata Designs, which she said on its website celebrated Indian culture. Murthy told Vogue India that she was interested in getting to know the story behind a garment. She said her mother was asked to leave the business class line at Heathrow Airport because she was wearing a simple sari and it was assumed she should not be in the line. She said class does not mean money and she was inspired to create class through her designs. She told the publication that she focuses on discovering artists in remote villages and works with them and their designs to create her own look.
Meeting Rishi Sunak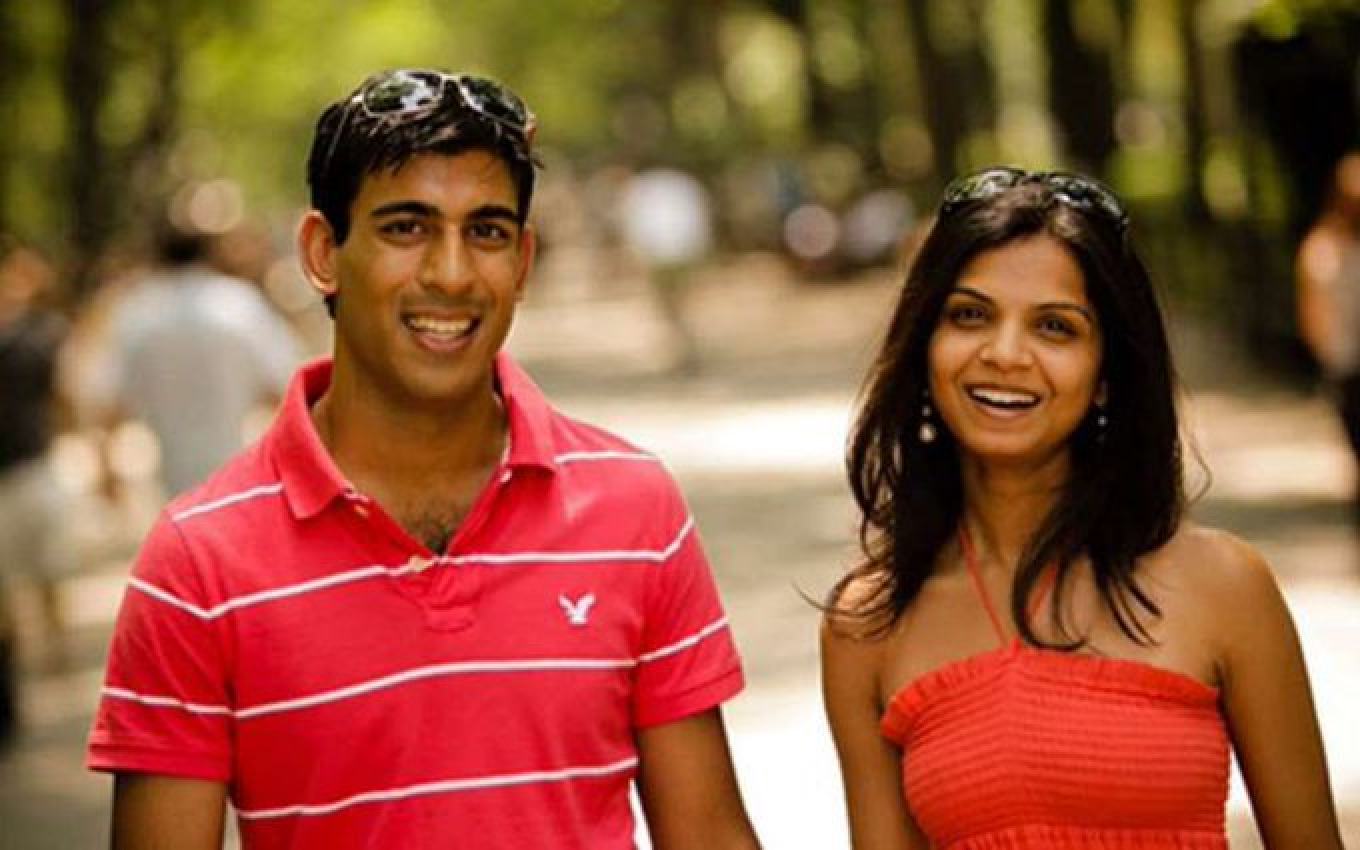 Murthy and Sunak met at Stanford University in the US while they were both studying for an MBA, reports The Guardian. They got married in 2009, in Bangalore, India and the wedding ceremony was two days long and attended by more than 1,000 guests.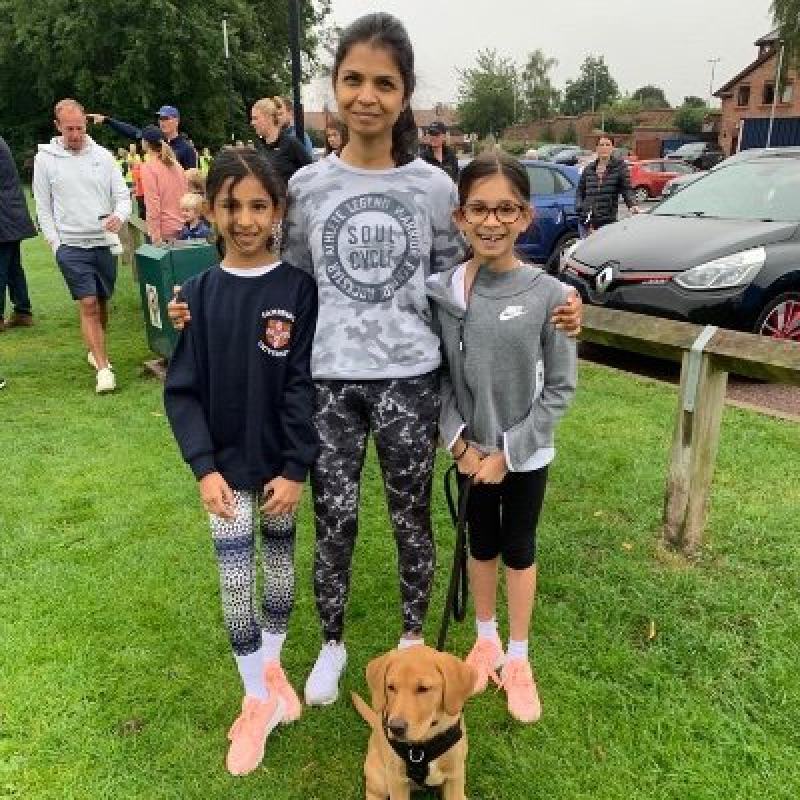 They have two children, Krishna and Anoushka, whose ages are unknown. They moved to the UK in 2013 where Rishi became a member of parliament in Richmond, Yorkshire, per iNews.
Tax scandal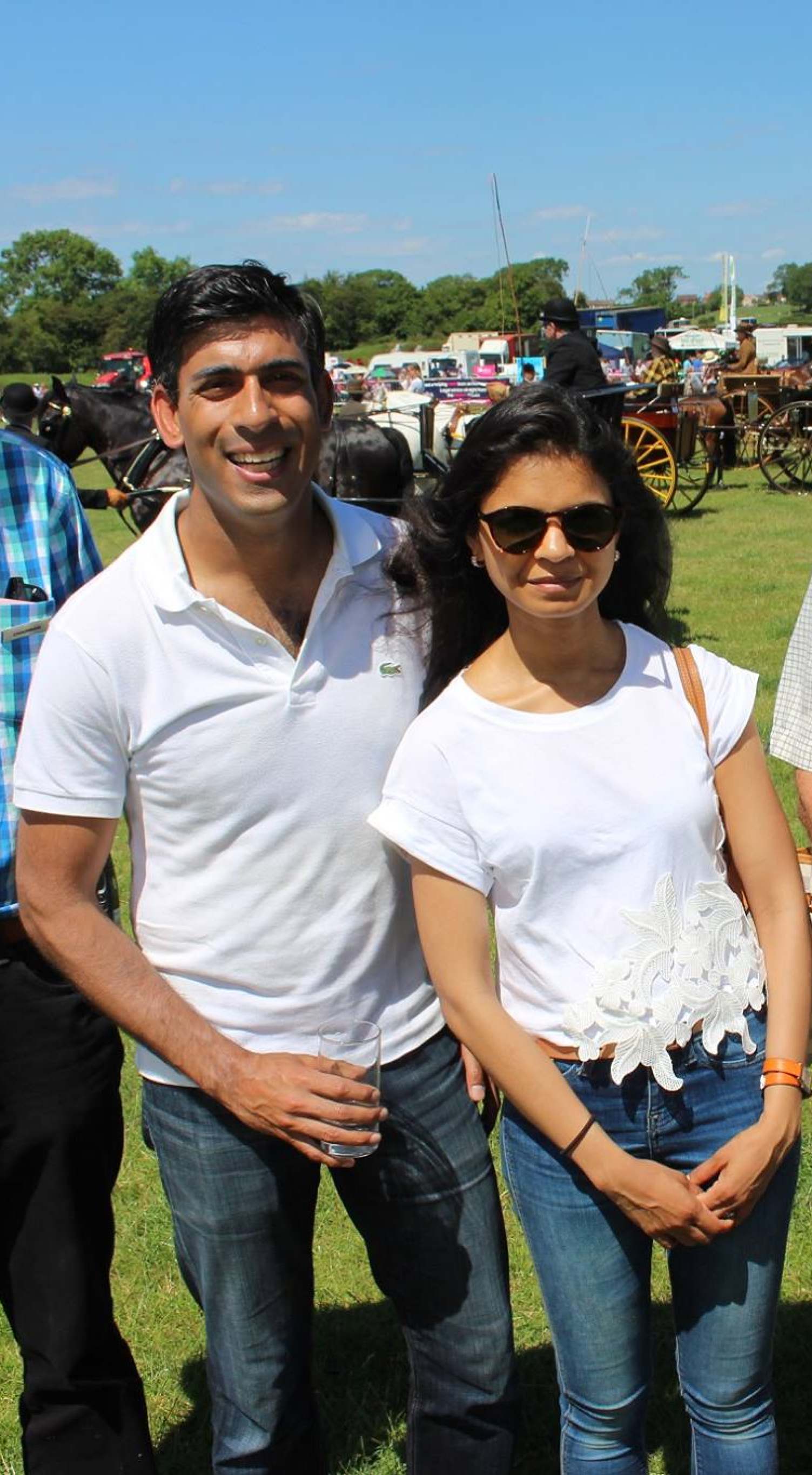 Hindustan Times reports that Murthy became a national scandal in the UK after she made headlines earlier this year in April for her non-domicile tax status. It is a known way to avoid paying taxes in Britain on overseas income.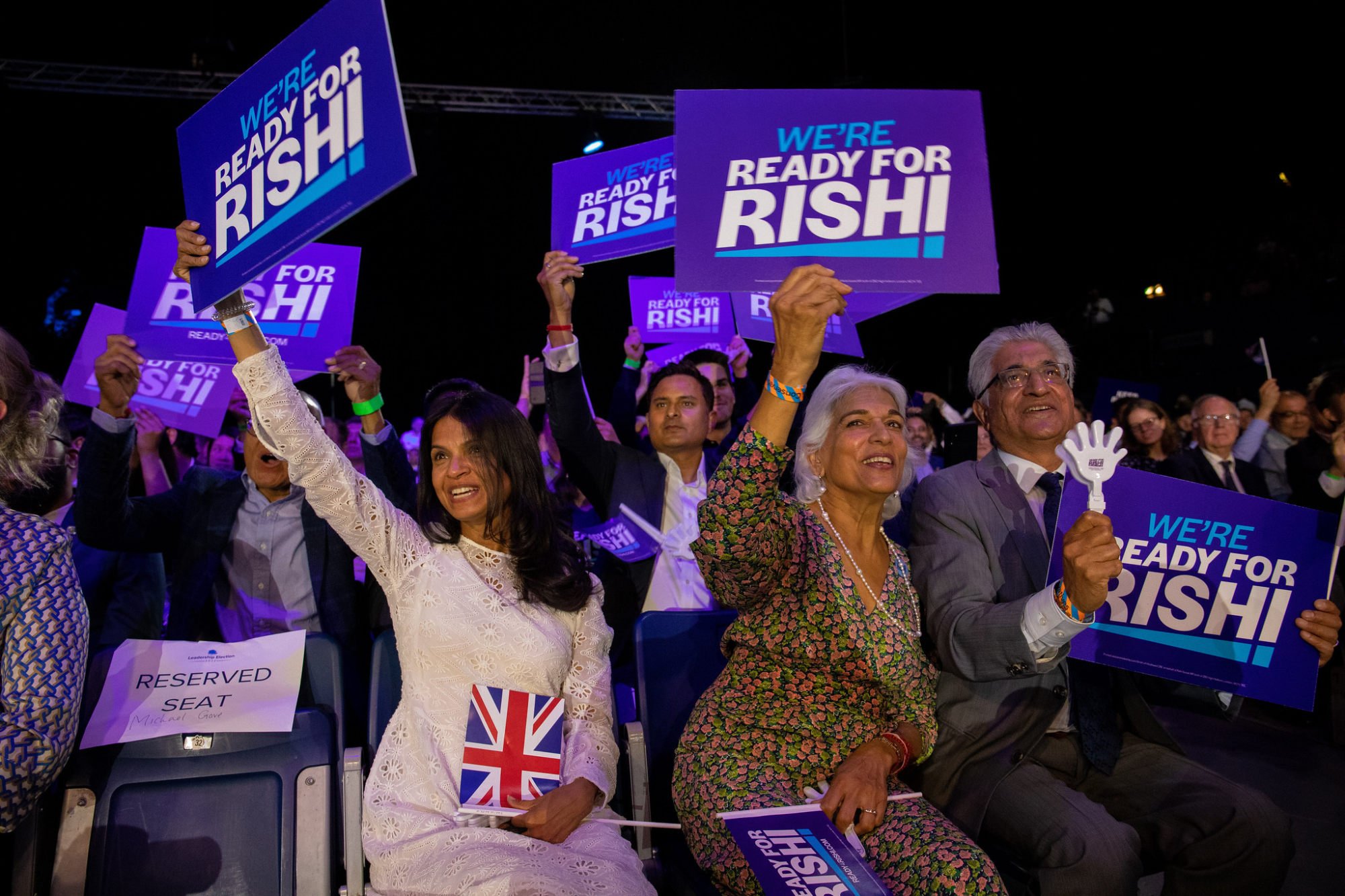 Murthy gave up her non-dom status and said she would pay tax in the UK on her money brought in from around the world. At the time, she released a statement that she did not want her tax status to be a "distraction" for her husband or affect her family, reported Evening Standard.
Luxury life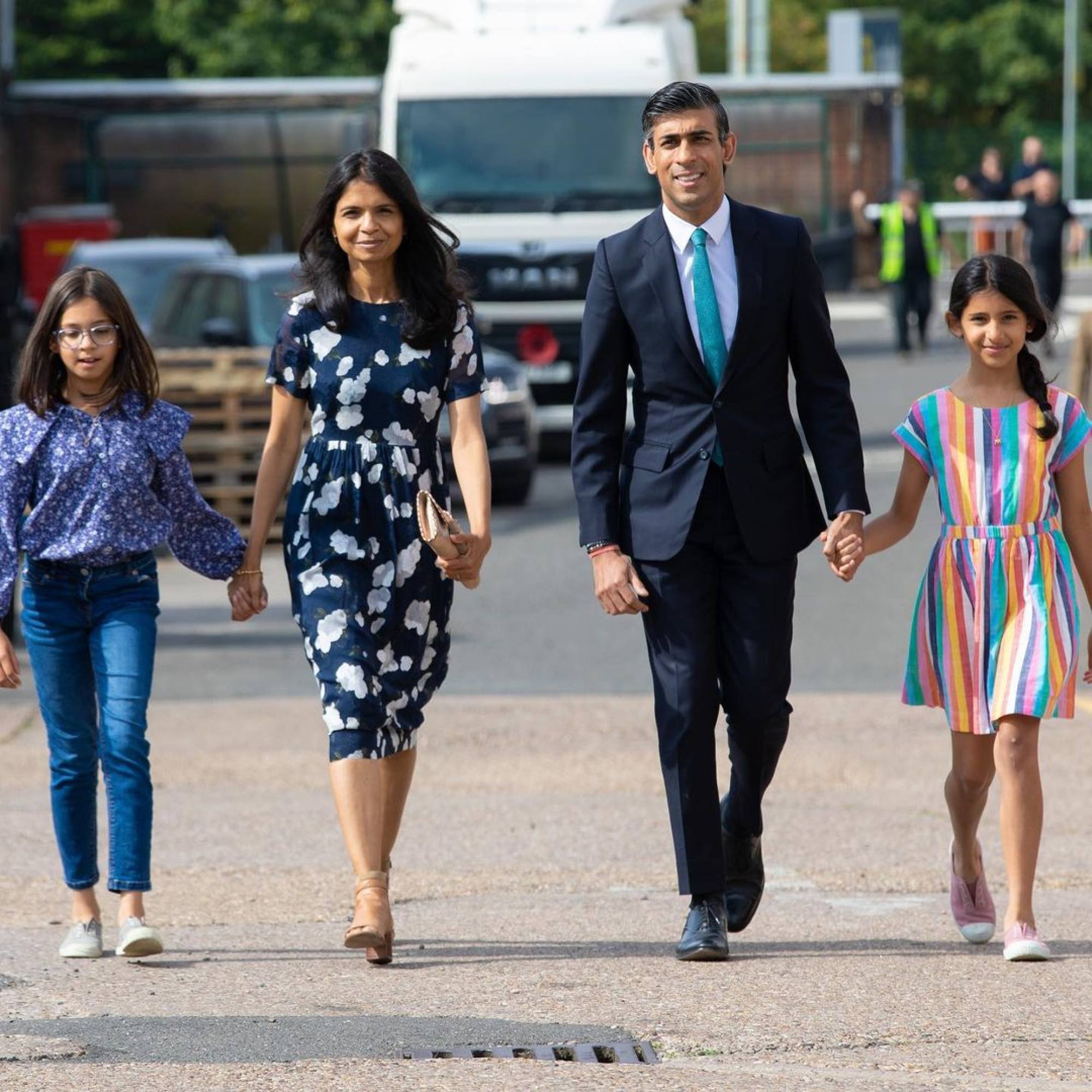 Murthy has made headlines for her luxury wardrobe. Numerous media outlets have reported on her fashion choices, opting to wear designer brands including Gucci and Valentino.
The couple have also splurged big on property. They live in an US$8 million townhouse in Kensington, London with their two daughters, reported The Guardian. The same article also states that they own a Georgian Manor House in Yorkshire fitted with a swimming pool, gym, yoga studio and tennis courts, and a penthouse in California, overlooking the Santa Monica pier.

Akshata is the daughter of Indian billionaire Narayana Murthy, who co-founded tech giant Infosys, and she's also involved in Catamaran Ventures and Digme Fitness
Murthy met her husband Rishi Sunak at Stanford University and they married in 2009 in Bangalore, before moving to London to live in an US$8 million townhouse