Will Mariah Carey's daughter Monroe follow in her footsteps? Not only has the 11-year-old 'mini Mimi' sung with mum onstage – and adorably matched outfits – she modelled in an Oshkosh TV ad too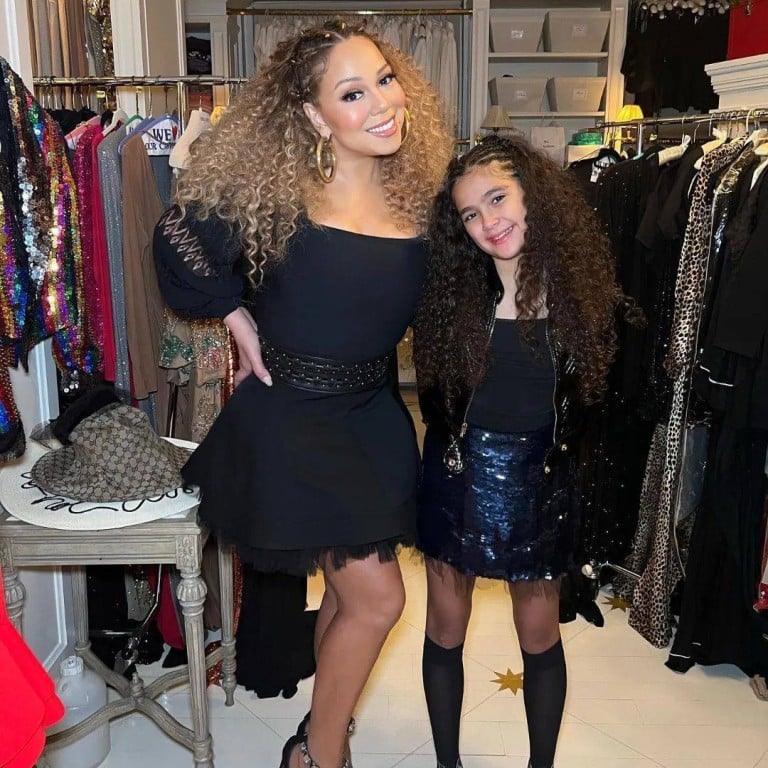 Living music legend Mariah Carey is a woman of many hats, but being a mum to the pair she fondly calls "dem kids" probably tops them all. Twins Monroe and Moroccan were born to the 52-year-old chart-topper and her ex-husband Nick Cannon in 2011, and are now both 11 years old.
Monroe – named after
Hollywood icon Marilyn Monroe
– in particular has already been following in the fabulous footsteps of her
superstar mum
. She is growing up to be a budding young model and TikTok personality, while also bringing sunshine to her dad's life as his "best therapist".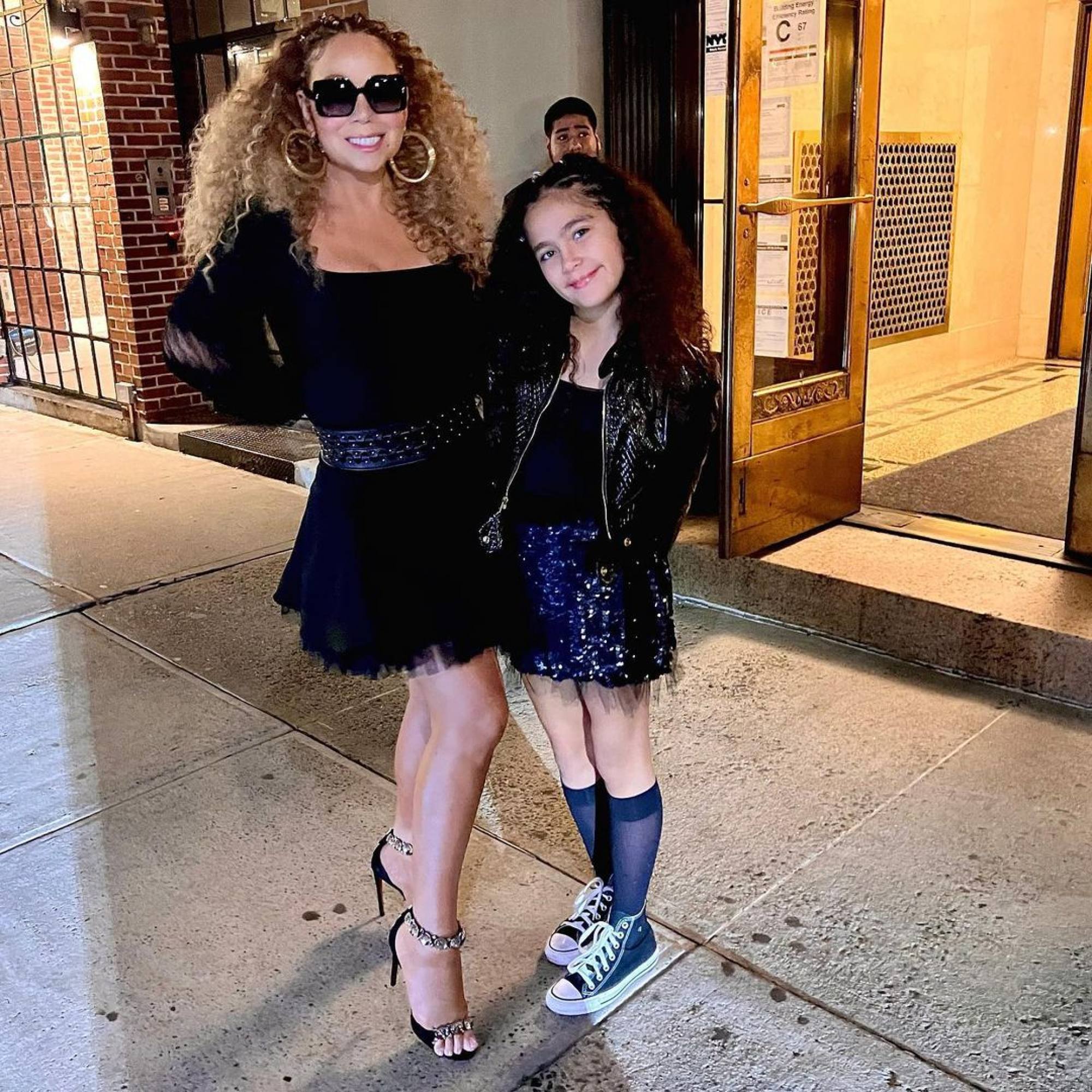 Recently, she made the internet go "aww" by twinning with mum in matching black outfits and curls, seen in a photo posted by Carey on social media on October 23.
So what else do we know about the adorable 11-year-old who goes by the nickname "Roe"?
She is being raised to be humble
Ex-power couple Carey and Cannon welcomed their twin children on April 30, 2011, which was the same day as their third wedding anniversary. Even after the two celebrities parted ways, they stayed friends and co-parented their kids over the years.
Monroe has forged a tight bond with her twin brother Moroccan, and their parents are raising them with a humble upbringing despite their massive fame and fortune.
"It's hard, but I try to keep them grounded so they don't think everything is just handed to them," Carey told People magazine in 2019.
She has been nicknamed 'mini Mimi'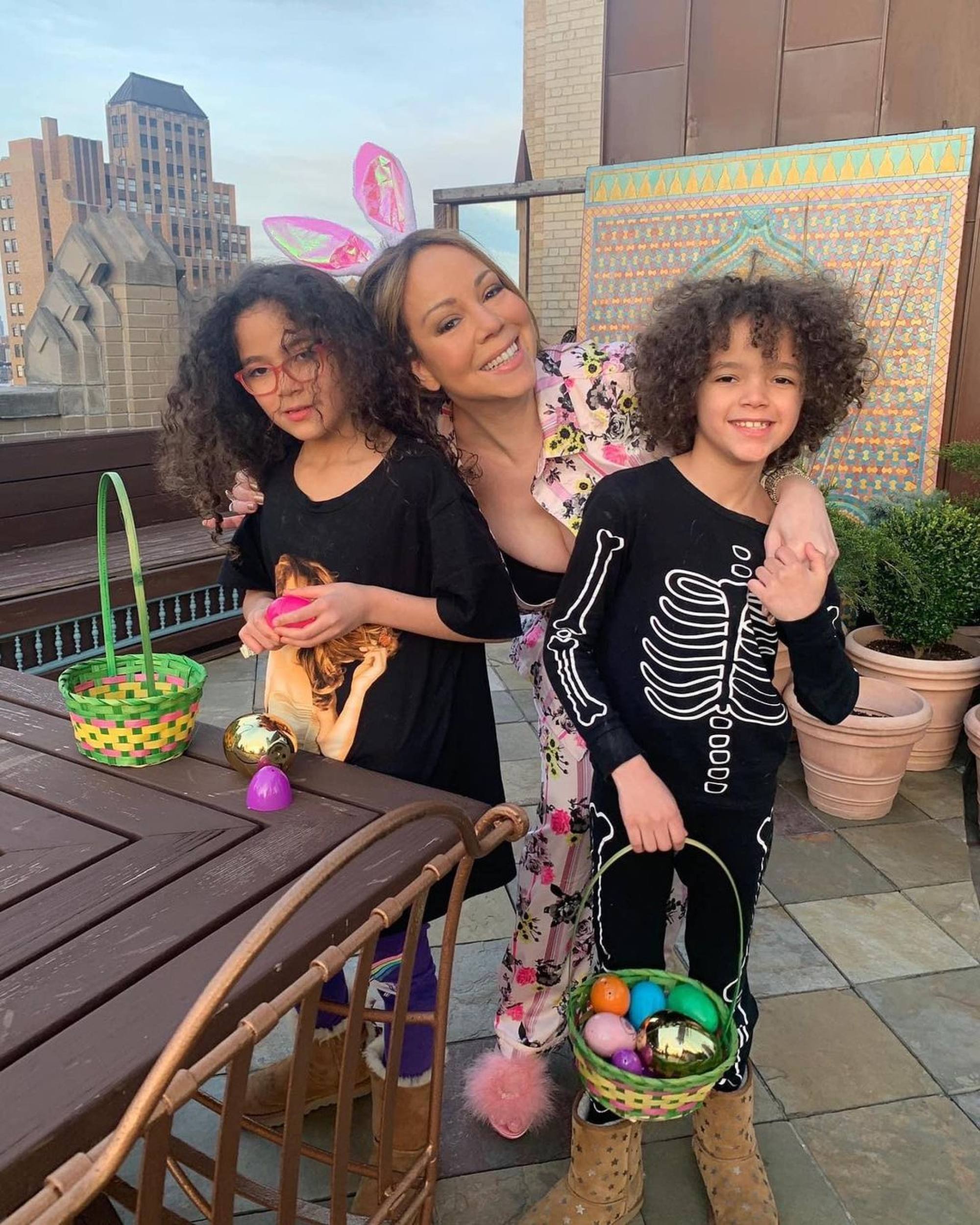 Joining a slew of
mother-daughter celebrity duos
, Mariah and Monroe often offer fans glimpses of their fun-filled twinning moments, ranging from matching plaid pyjama sets to coordinating green dresses.
Most recently, Carey and her "Roe Roe Diva" hit the town in stunning black ensembles and identical braided curls. "Mom/daughter duo hair extravaganza," the octave-owning pop queen wrote on Twitter.
She's a model in the making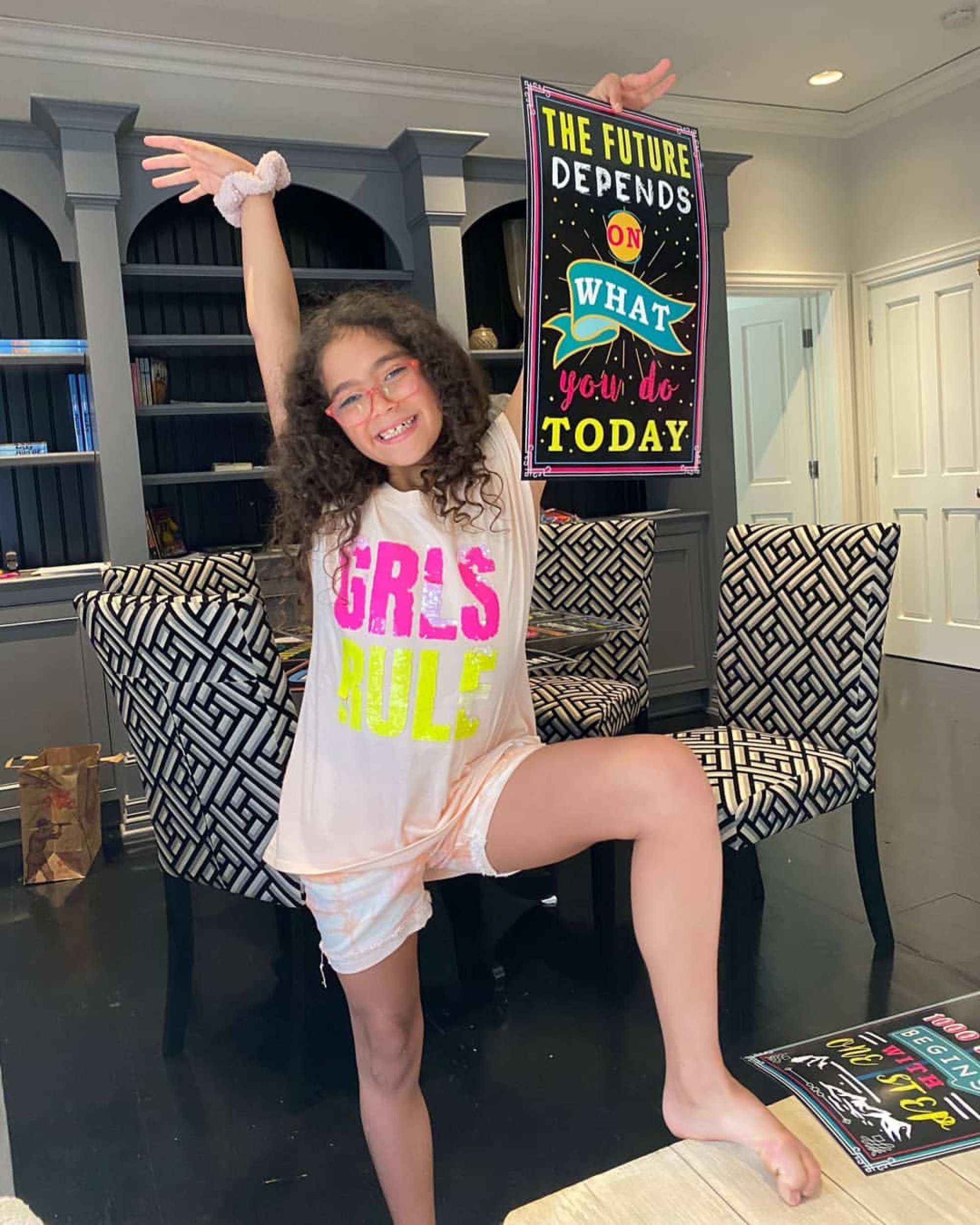 Unsurprisingly, this tween has already landed her first modelling shoot – a back-to-school campaign for the children's brand Oshkosh B'Gosh in July 2022.
For Monroe's first gig, she played a 10-year-old version of her mum in the 1980s.
"We did the campaign because we love the message of empowering kids to dream boldly and blaze their own path," the "Always Be My Baby" singer said in a statement.
She is her dad's 'best therapist'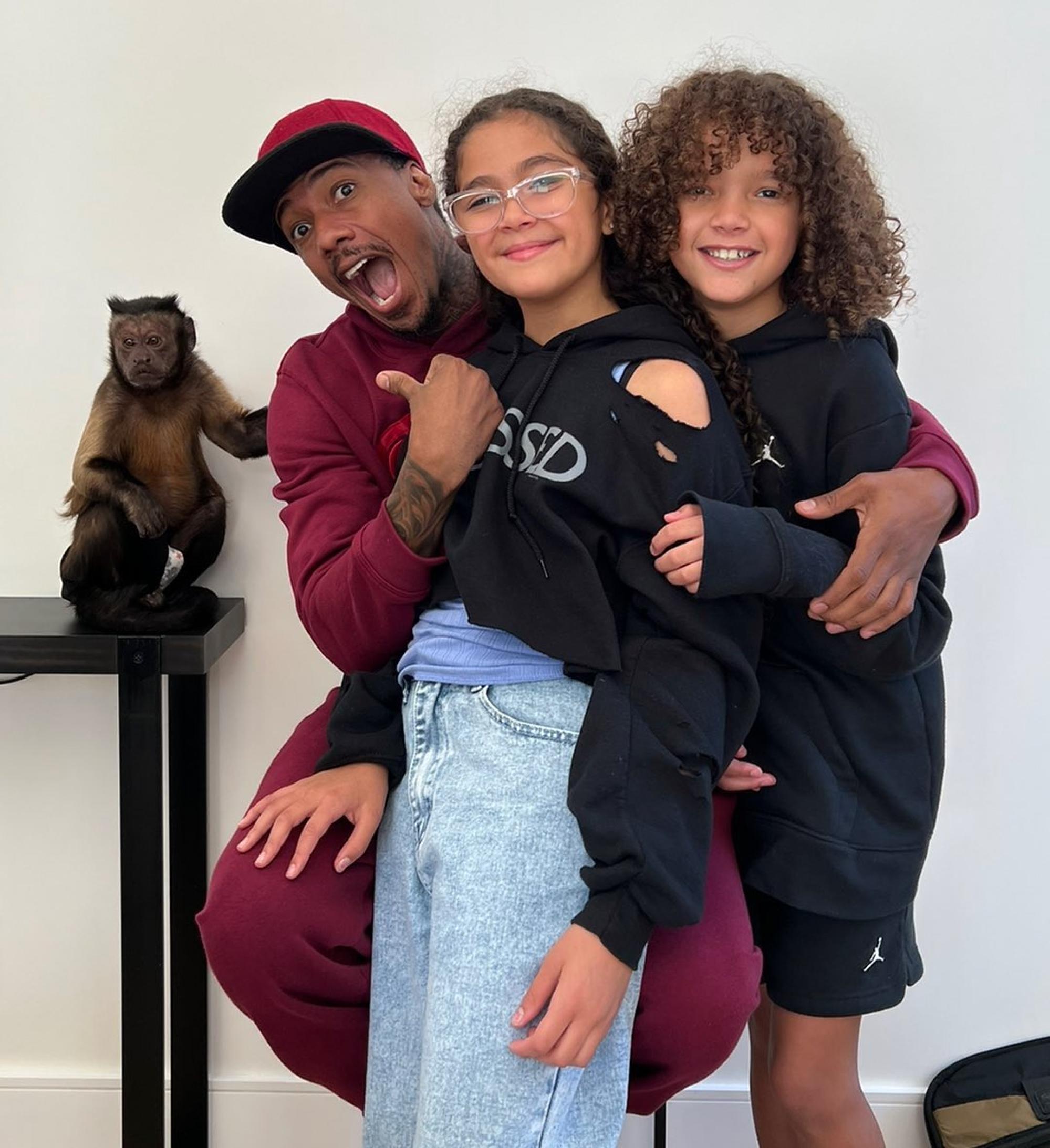 Monroe may look like a mini Mimi, but she is also a certified daddy's girl. Although his hands are full with nine children now (and another on the way), Cannon makes time for his eldest children.
In an interview with People, Cannon revealed that Monroe has been a major source of support in the wake of his five-month-old son Zen's death in December 2021 after being diagnosed with brain cancer.
"My daughter, really, she's so in tune and in line and wise beyond her years," the 42-year-old dad told the magazine. "I got a lot of therapists, but she's probably my best therapist."
She is a budding singer and TikTokker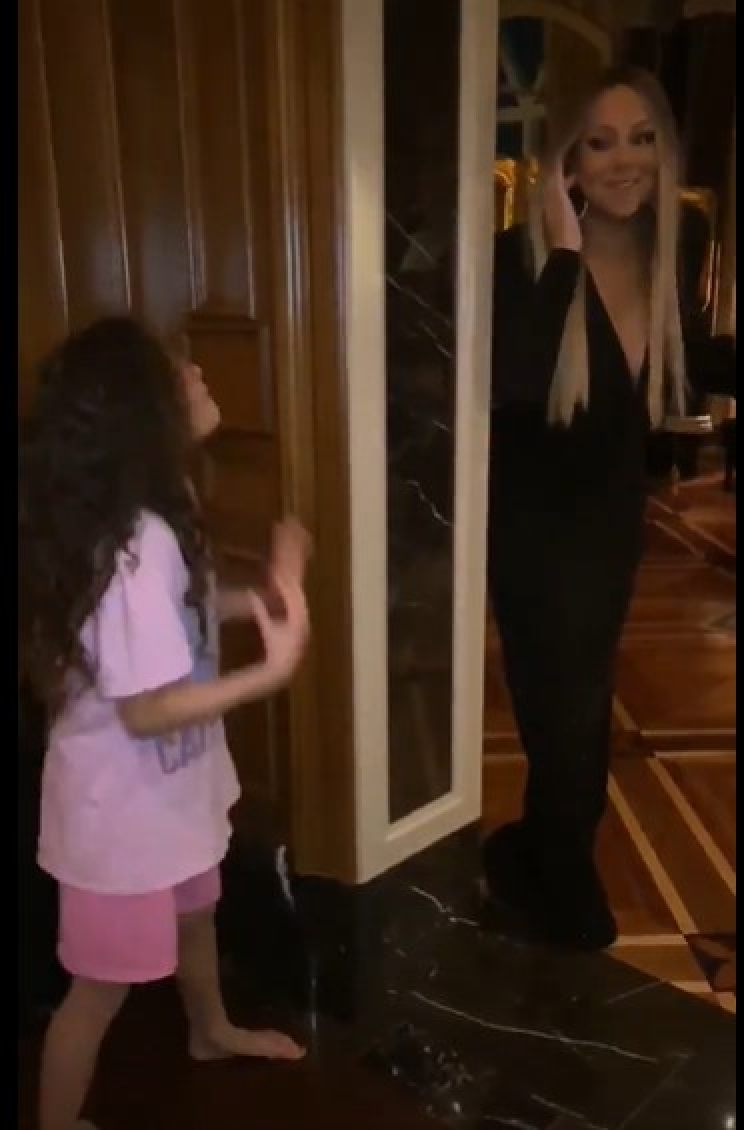 In recent years, Carey has been vocal about her talented daughter's "good ear for music and a really beautiful tone", People has quoted her as saying. The 11-year-old, together with Moroccan, has occasionally joined her mum on stage, and has even sung a few lines from her mum's 2014 album, Me. I Am Mariah … The Elusive Chanteuse.
When she's not wowing the crowd with her angelic voice, Monroe also showcases her playful side on social media. She entertains fans with fun little impressions, including lip-synching to her mum's high notes on TikTok and even with her dad to her mum's hit song "Emotions".

The daughter of Mariah Carey and Nick Cannon, and twin sister of Moroccan, Monroe is named after Marilyn Monroe – and recently matched black outfits and curls with mum
When Cannon's five-month-old son Zen died in December 2021, Monroe was his 'best therapist'; he also appeared on her TikTok lip-synching with her to mum's hit song 'Emotions'