The real Renaissance of Beyoncé: 9 stars, from Rihanna and Kanye West, to Jay Z and Amy Winehouse, are given the oil painting treatment on Instagram by ingenious digital artist Kyès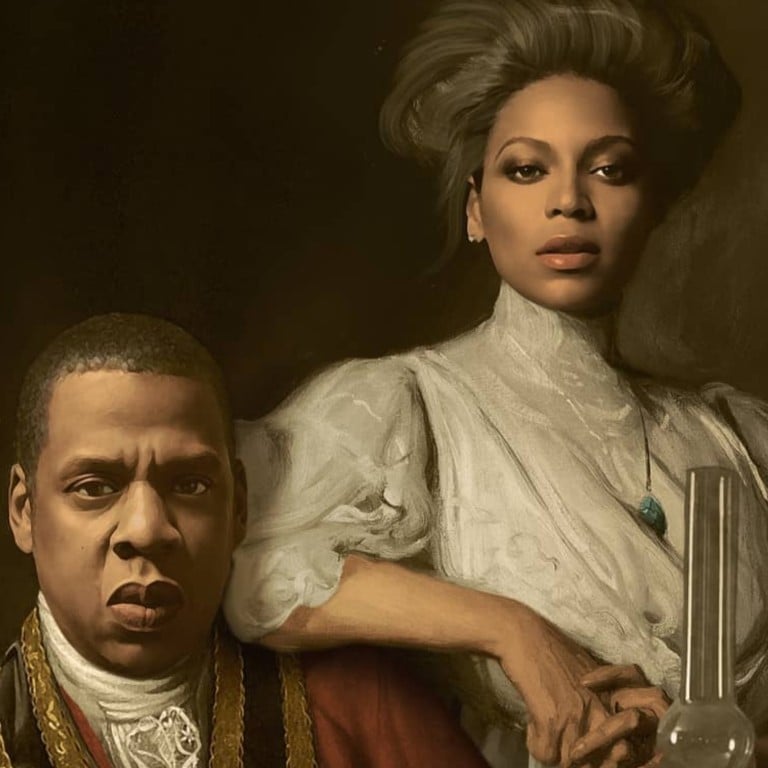 Have you ever wanted to see today's big stars like Rihanna, Jay Z, Beyoncé, Amy Winehouse and Madonna immortalised as oil paintings? Well, now you can. French artist Kyès went viral this week for his unique digitally altered artworks depicting modern day stars in a Renaissance style.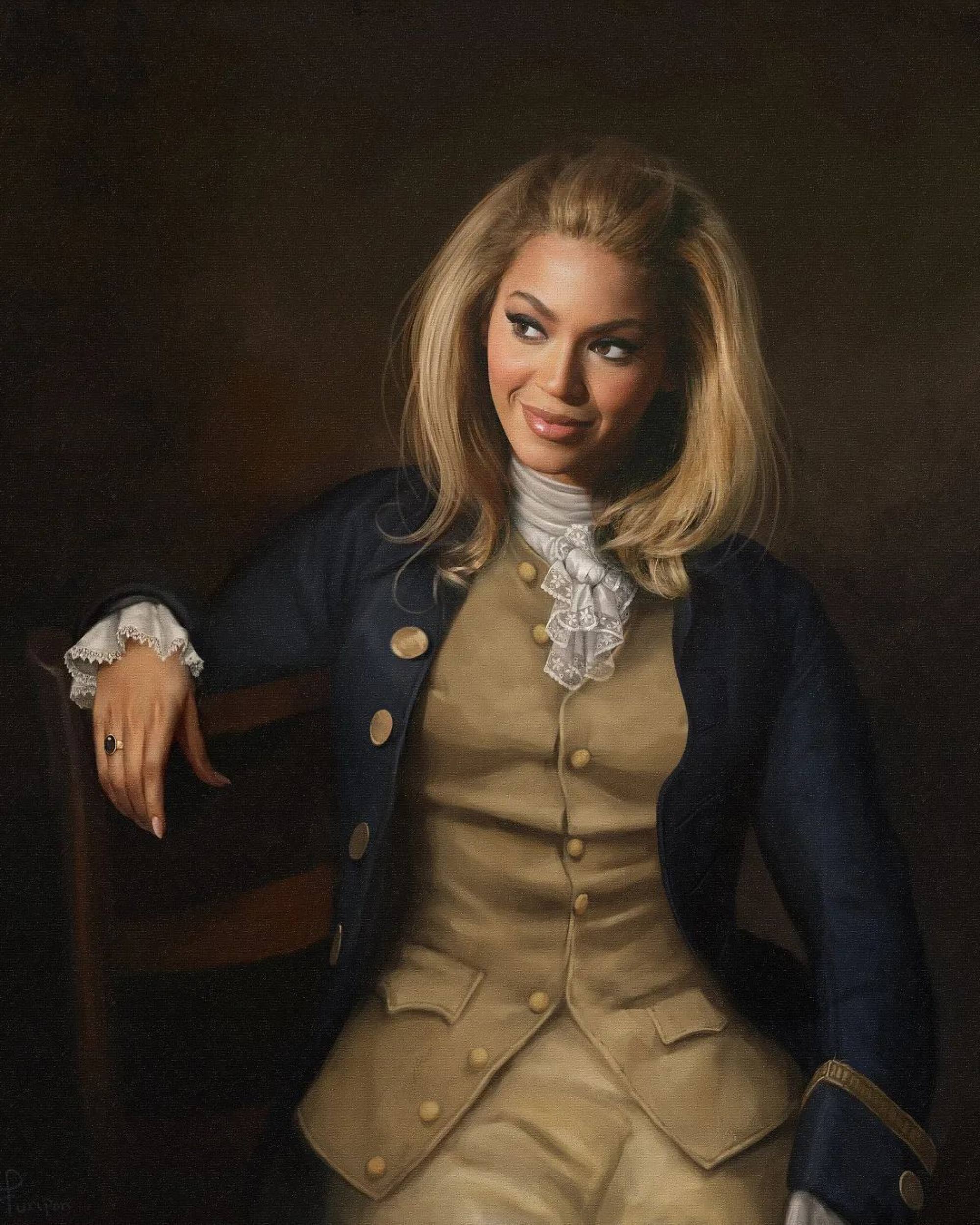 Kyès' works are a powerful combination of the old and new. He releases his images on Instagram and has, to date, produced just over 306 artworks showing celebrities depicted as if they were members of the bygone historical era.
Here's what you need to know about the art project and the stars who have gained everyone's attention …
Renaissance nobles meet modern celebrities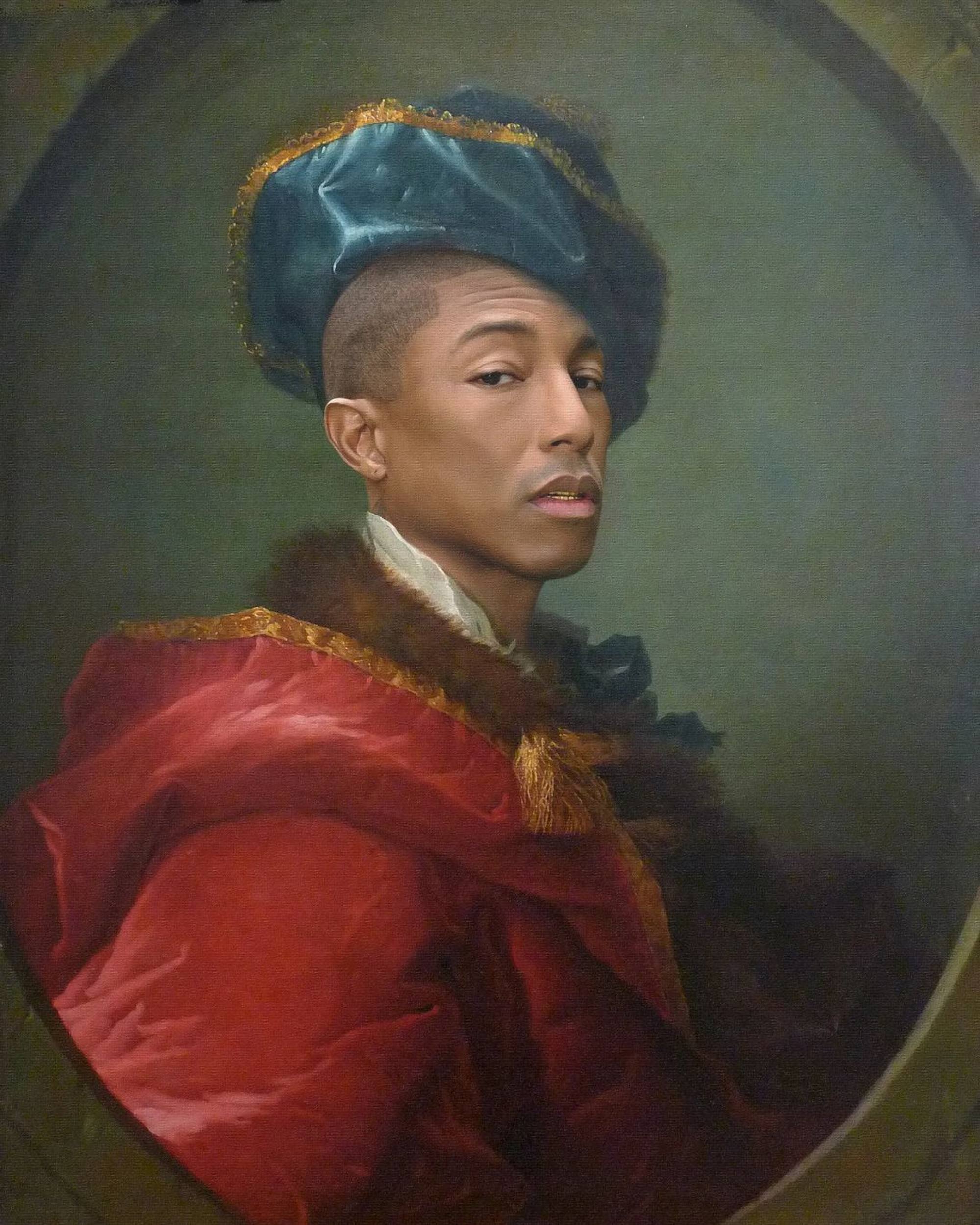 According to Fashion Bomb Daily, the artist reimagines the Napoleonic era through classicalism and digital illustration, taking the faces of historic nobles and replacing them with celebrities and other household names.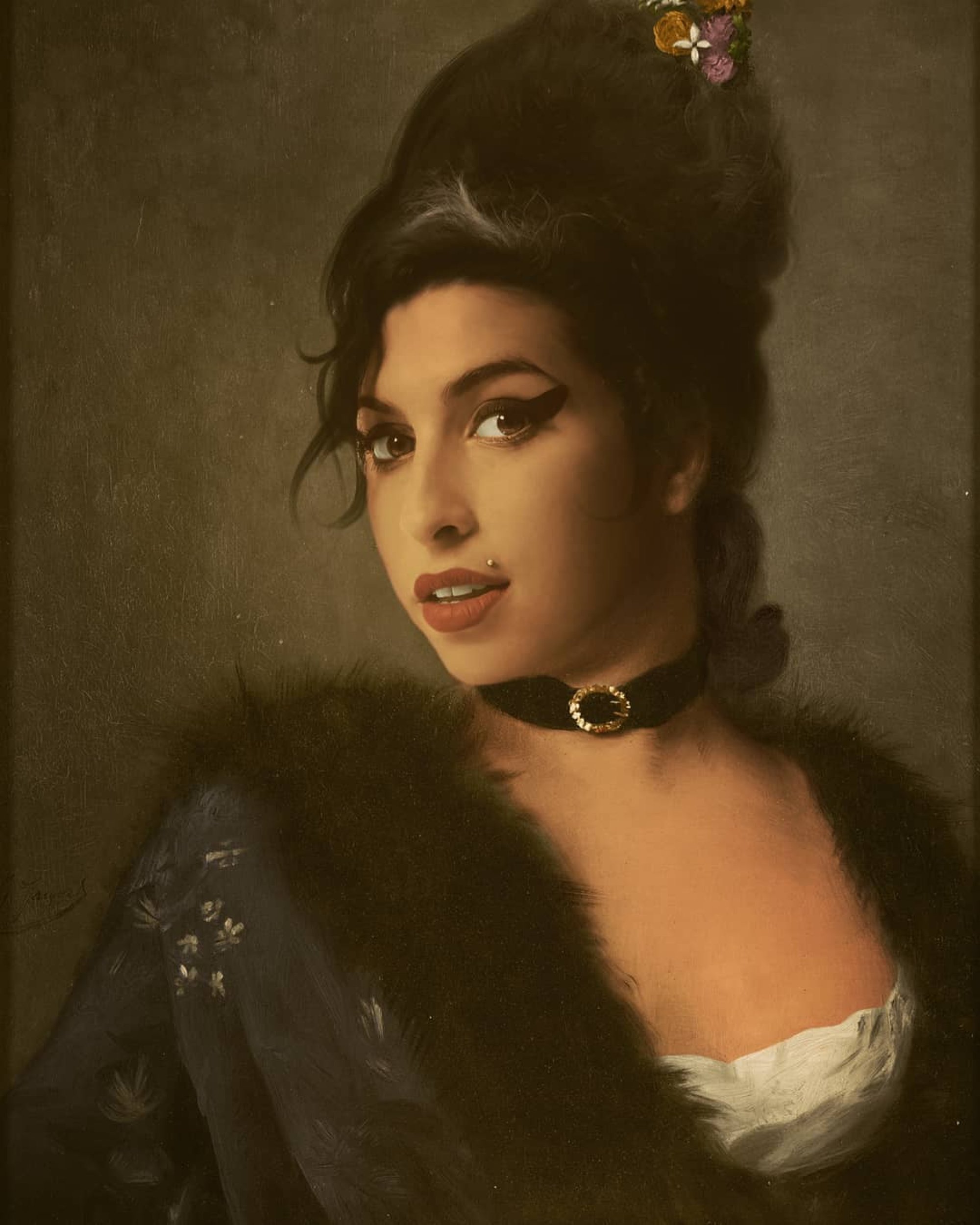 The idea is that only the rich had portraits done of them back in the day. The paintings were then hung in elaborate frames and used to exhibit power and wealth. By adding present-day stars to these grandiose settings, Kyès illustrates that celebrities occupy the same powerful, wealthy positions as the aristocrats of yore.
Kyès, the viral sensation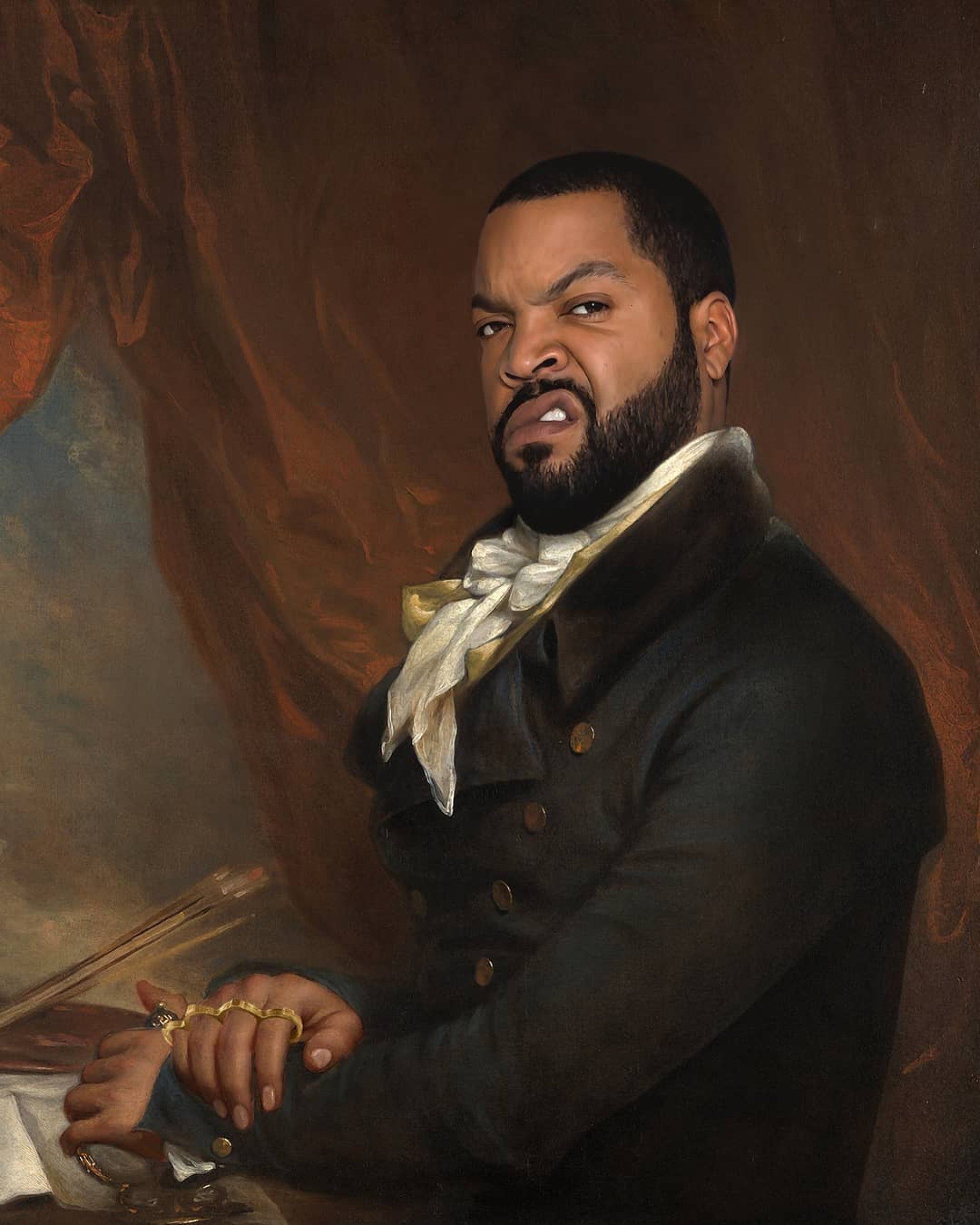 Cultura Colectiva reported that the artworks have boosted Kyès's reputation, with his online following growing every time he releases a new image. He has just under 90,000 followers on Instagram. His art series has opened up opportunities for him too.
On his Instagram page, he has also posted fans – and even celebrities – responding to his work, from leaving appreciative comments to sporting his art on their clothes or even as tattoos.
But what else has Kyès done?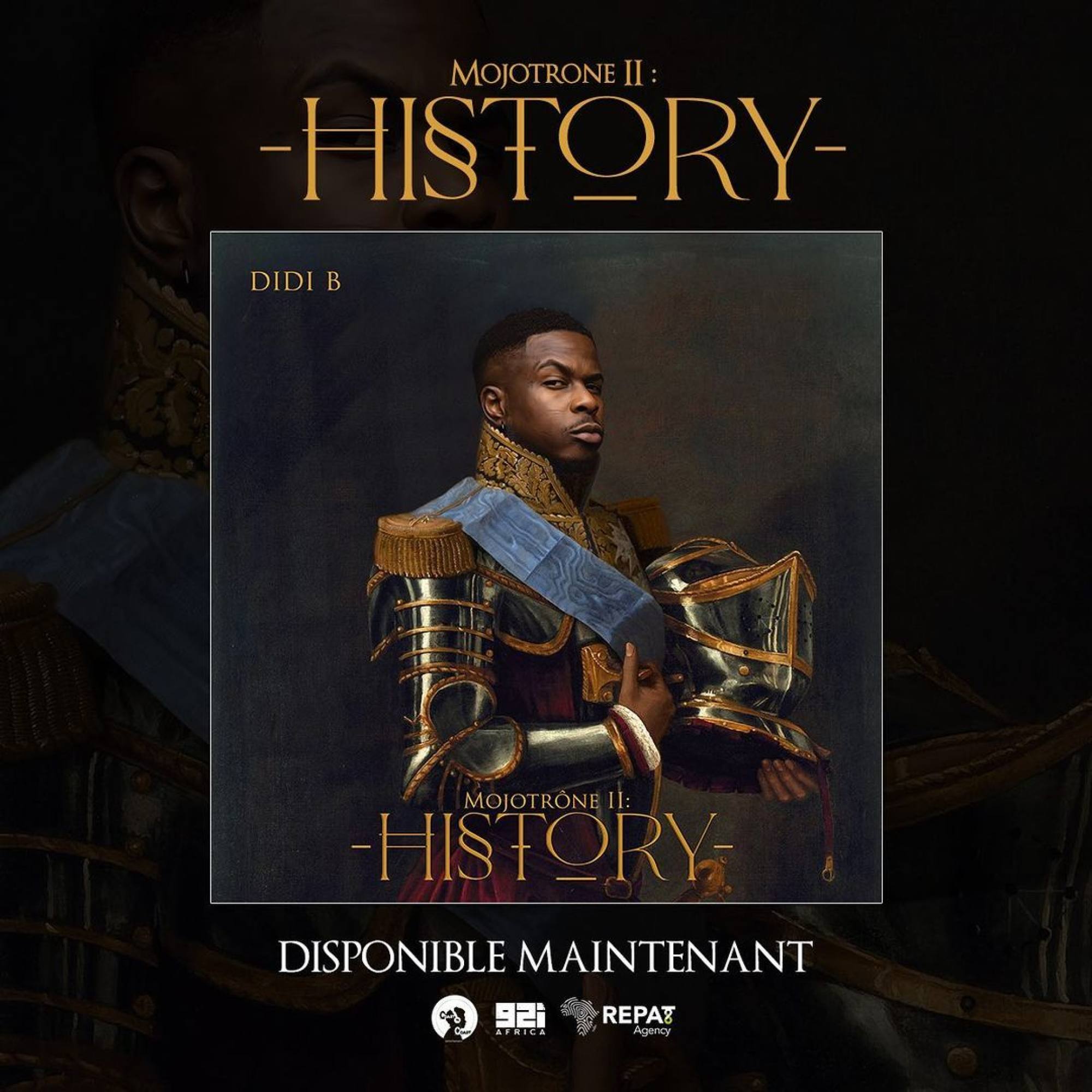 According to Cultura Colectiva, Kyès has since made a career out of commercial art commissions. He helped create the cover of musician Didi B's album History, for instance. He also does portraits of actors playing well-known characters in pop culture: one of his most-liked artworks depicts Carrie Fisher in her iconic role of Princess Leia from Star Wars.
So which celebrities has Kyès drawn?
Rihanna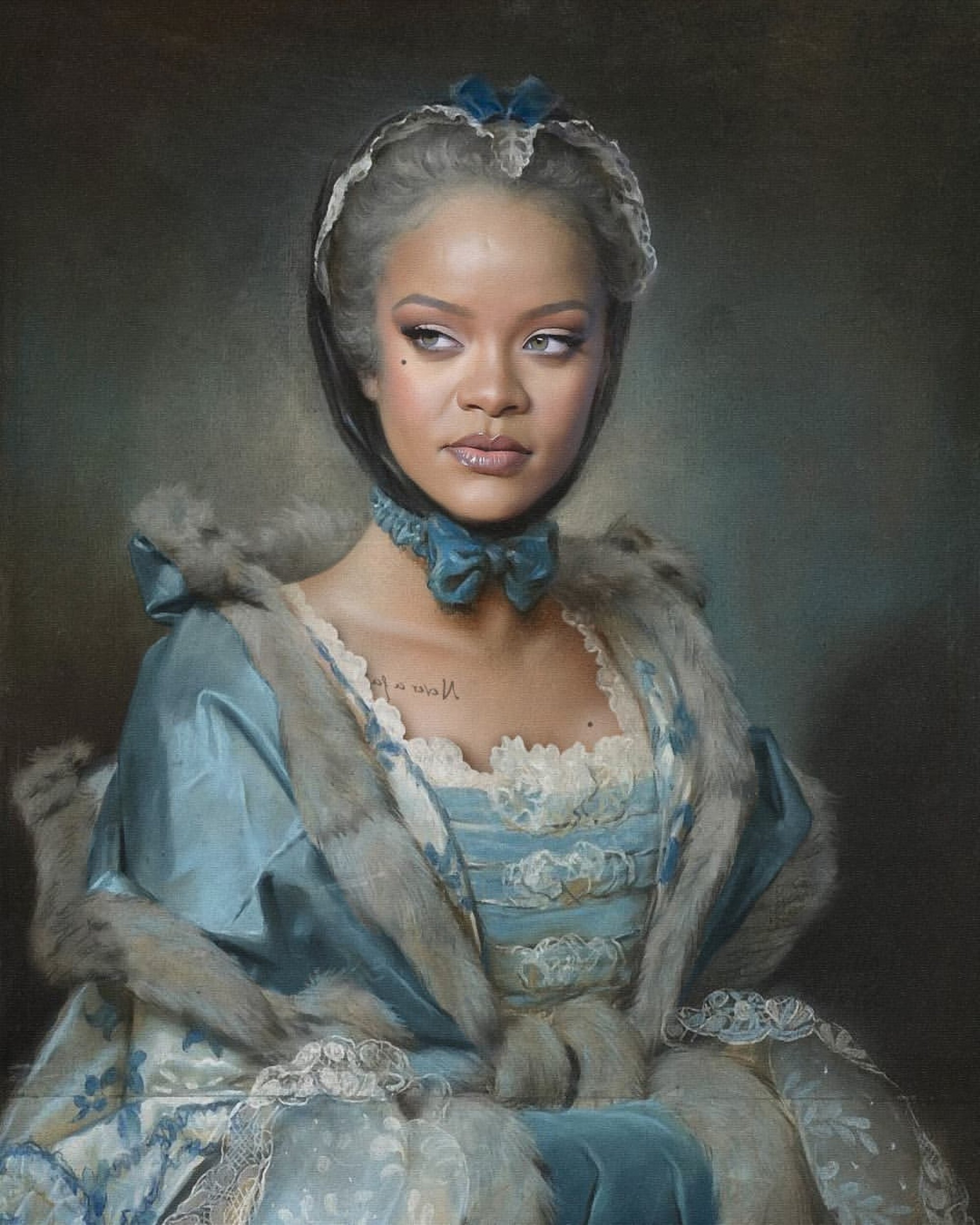 One of Kyès' most outstanding digital images is of pop star Rihanna. She is wearing a blue and white gown with a cap. Her outfit's luxurious fur and lace trimmings show that she would have definitely been considered a noble during the Renaissance era, and we have to agree.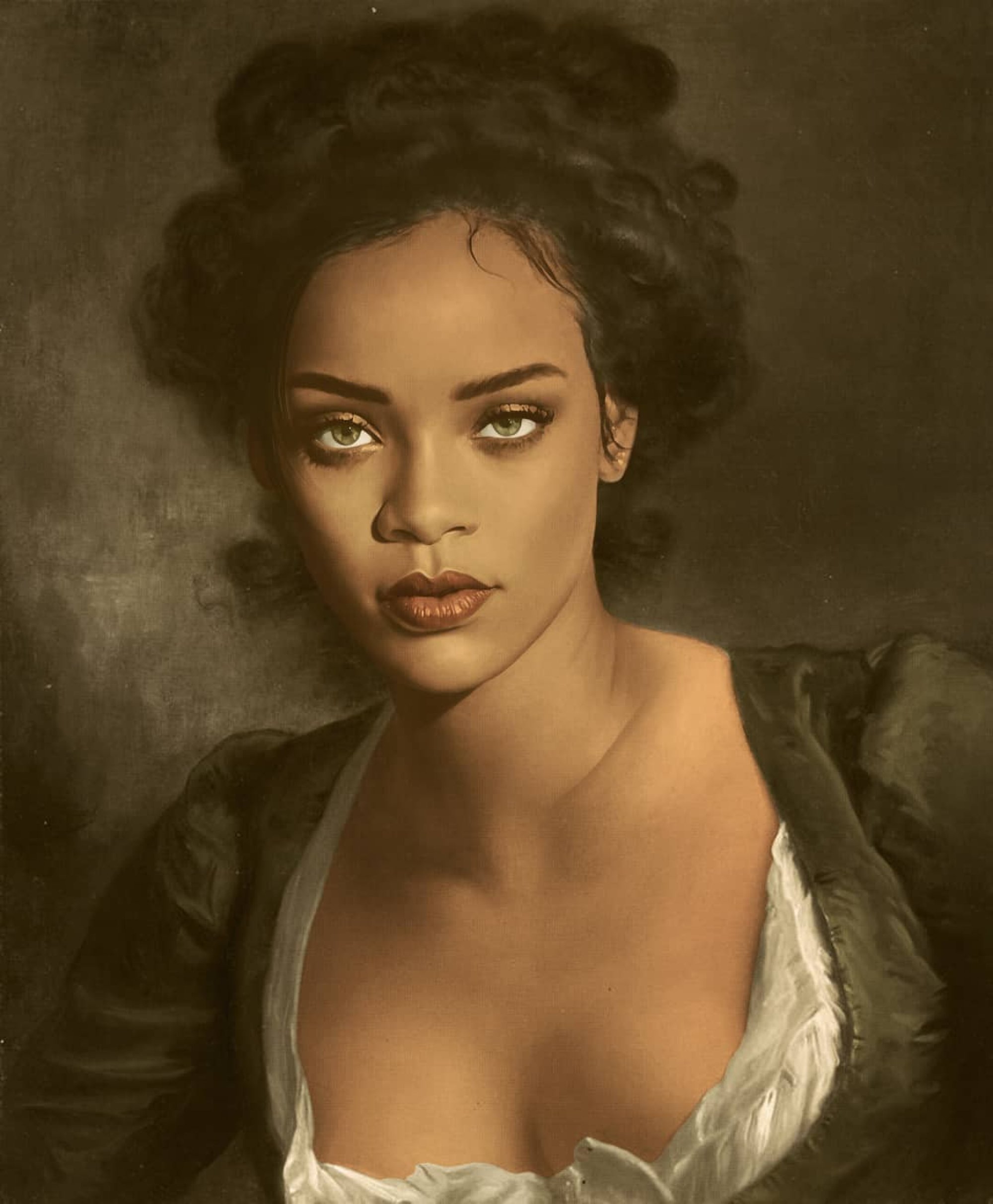 Rihanna has been dominating headlines lately after making her
music comeback
, releasing her first solo music in six years. According to Business World, her track "Lift Me Up" is featured on the soundtrack of upcoming Marvel film
Black Panther: Wakanda Forever
. The track is a tribute to late actor Chadwick Boseman who died in 2020 after being diagnosed with colon cancer.
Mike Tyson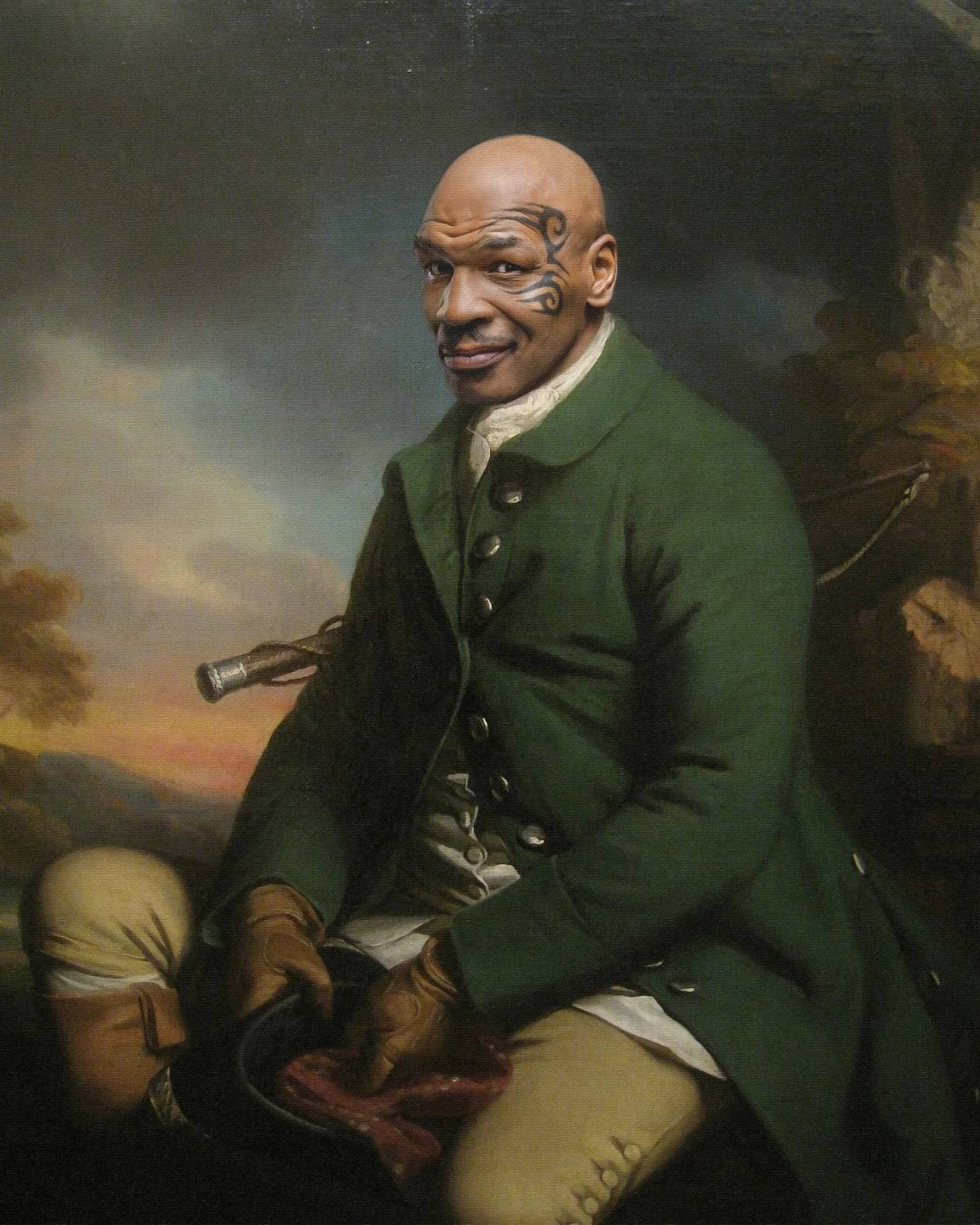 Kyès' most recent artwork shows Mike Tyson wearing a green jacket, tailored light brown riding pants, gloves and boots. In the comments section, fans have said it is one of the best digital representations of the star athlete yet.
Beyoncé and Jay Z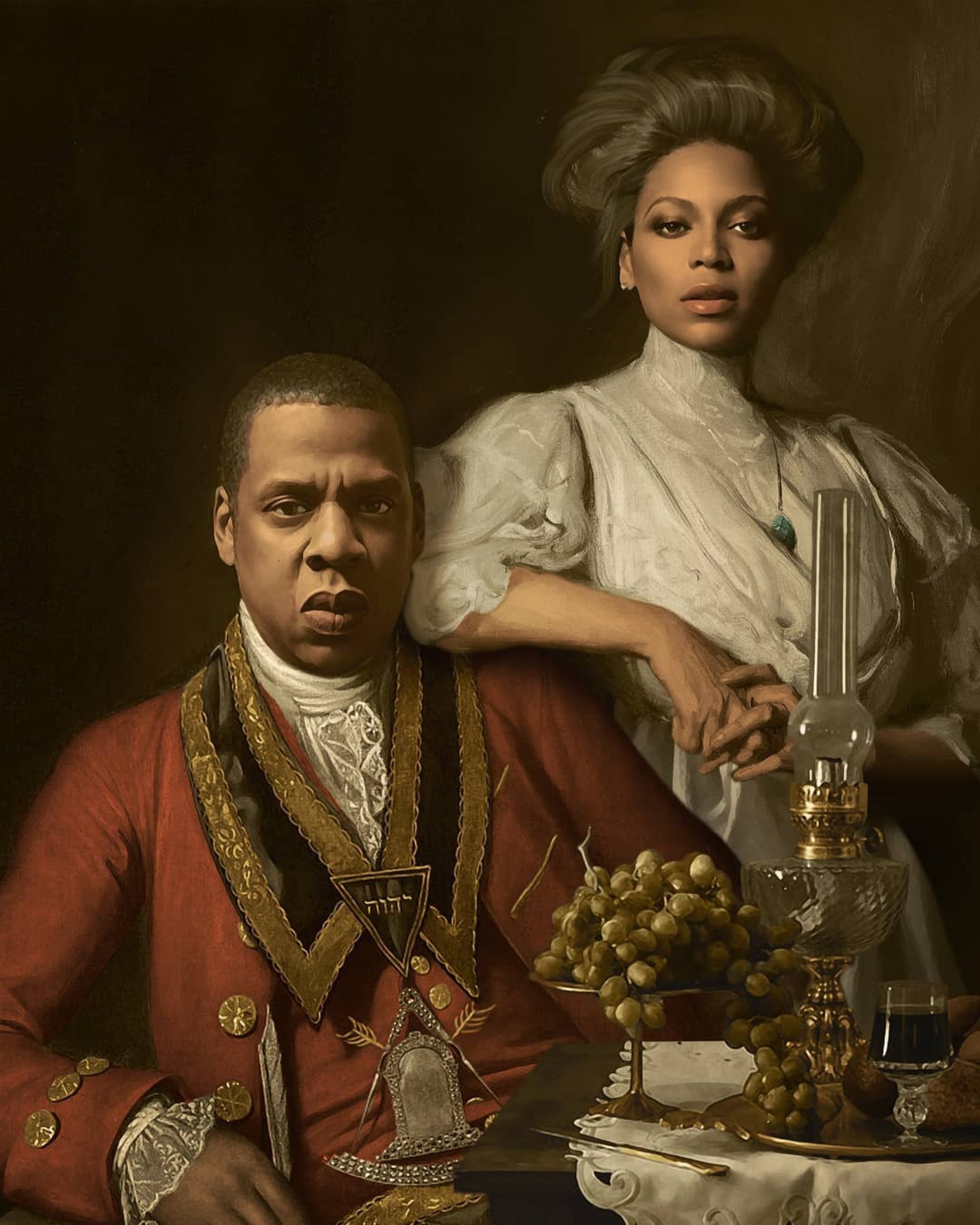 Kyès' artwork of Beyoncé and Jay Z is unique as he rarely shows two people together. The power couple is depicted sitting in front of a table with grapes and a wine goblet. Jay Z is wearing a formal red jacket with gold and lace trimmings while Queen B has a white lace outfit with a green pendant.
Kanye West, aka Ye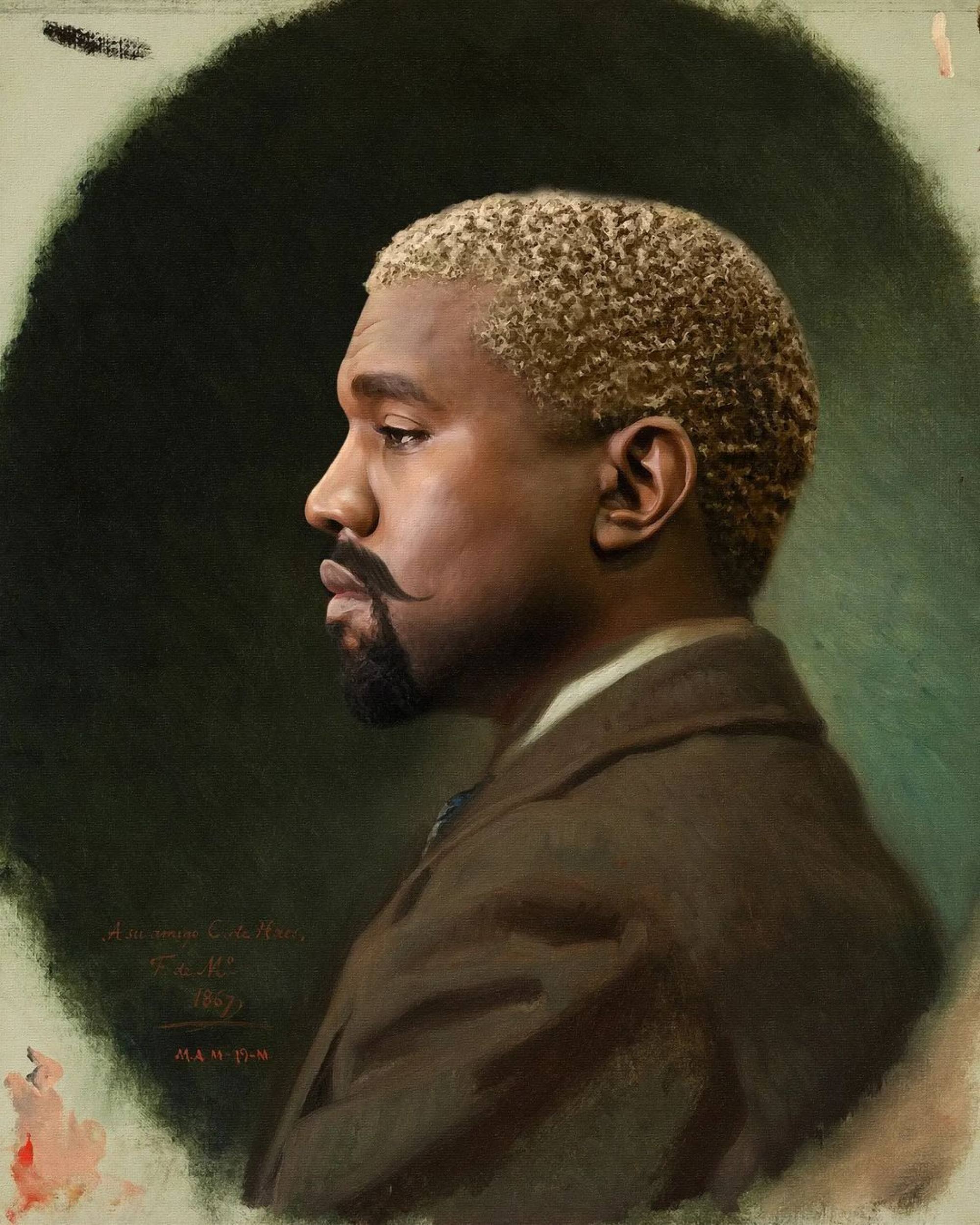 Kyès also released an image of Ye, formerly Kanye West, earlier this year. He has blonde hair with a moustache and beard. The side profile shows Kanye wearing a brown jacket with an almost subdued expression on his face with his eyes turning away from the camera.
Today, Ye's distinguished air in the artwork is interesting to behold when contrasted with the media furore
he has been embroiled in
lately.

French artist Kyès digitally alters oil paintings to depict modern day stars in Renaissance clothing, immortalising artists Rihanna, Jay Z, Beyoncé, Kanye West, Pharrell Williams and more
With almost 90,000 followers on Instagram and over 300 artworks in this series, Kyès' reputation is only going to grow – he's created album art for musicians too