Was Heidi and daughter Leni Klum's lingerie ad inappropriate? Inside the teen model's meteoric rise to fame, from Dior beauty ambassador and fronting Fila, to launching a line at Milan Fashion Week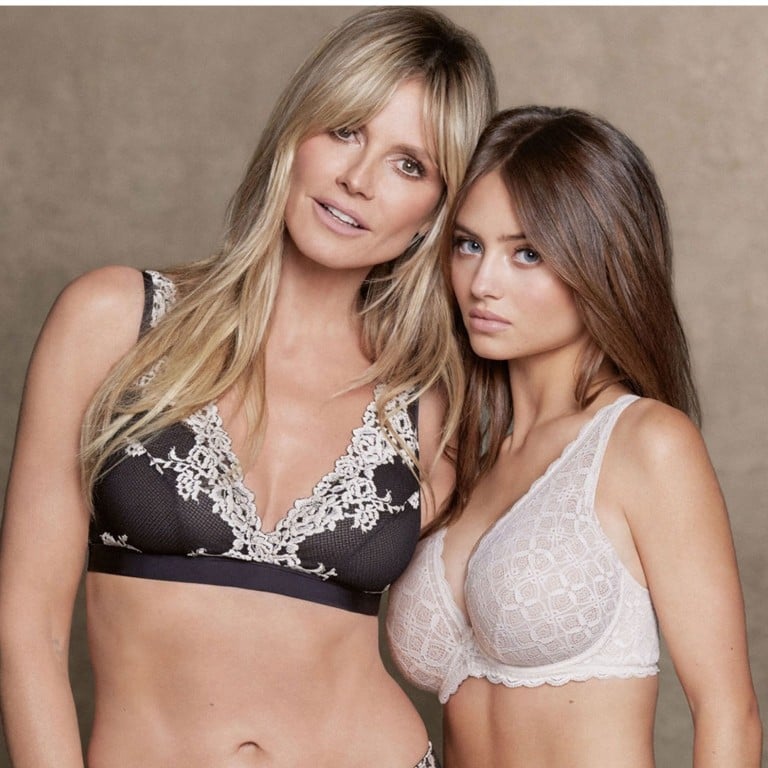 Heidi Klum's teenage daughter Leni is the spitting image of her. The 18-year-old has taken after her mother's drop-dead gorgeous looks and already has an impressive modelling career.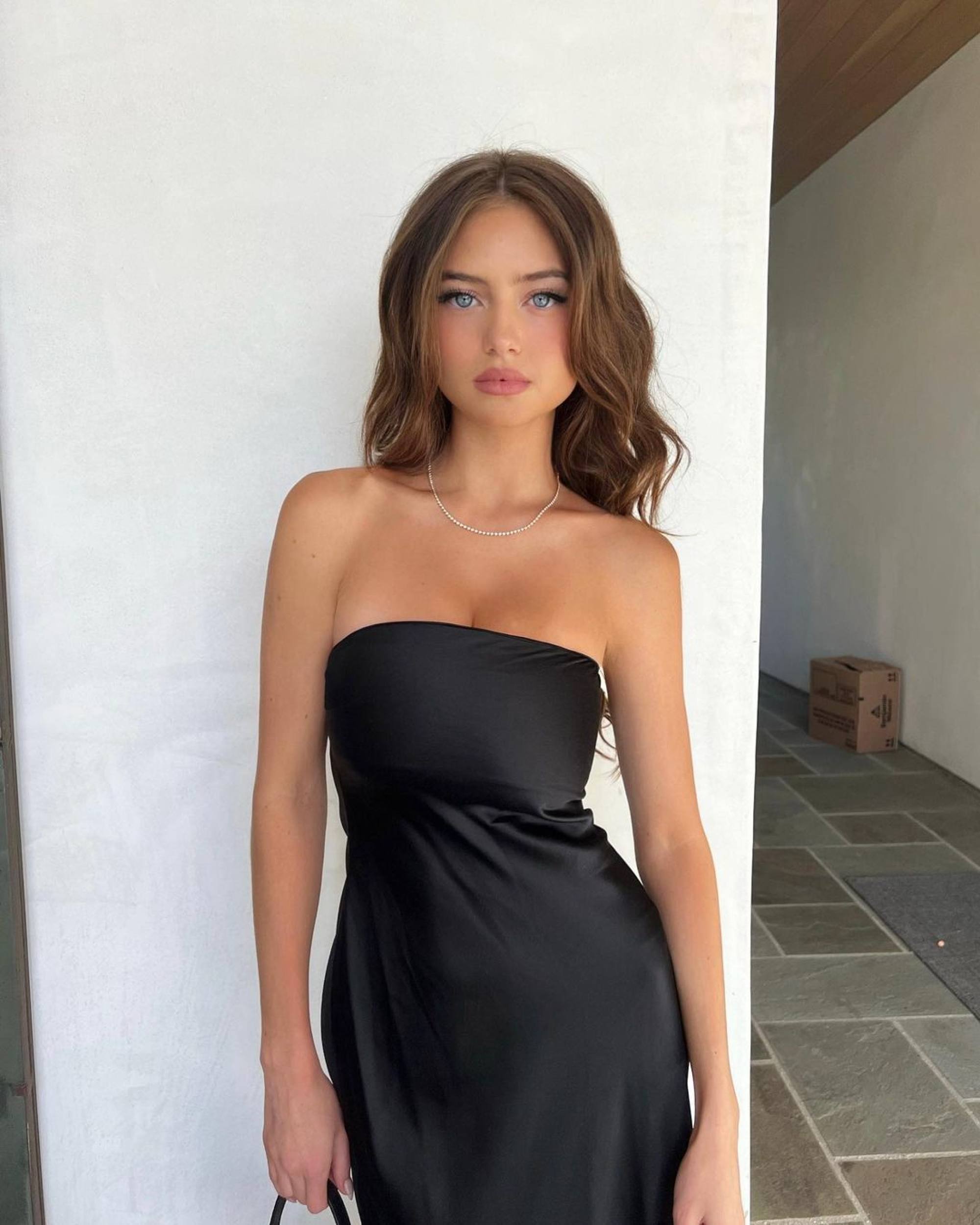 Leni debuted in the modelling world with a bang in December 2020. She presented herself in the January 2021 issue of German Vogue alongside her mum. With a thriving foreseeable future, she's rocking the runway, acing campaigns and enjoying being a university student in New York City.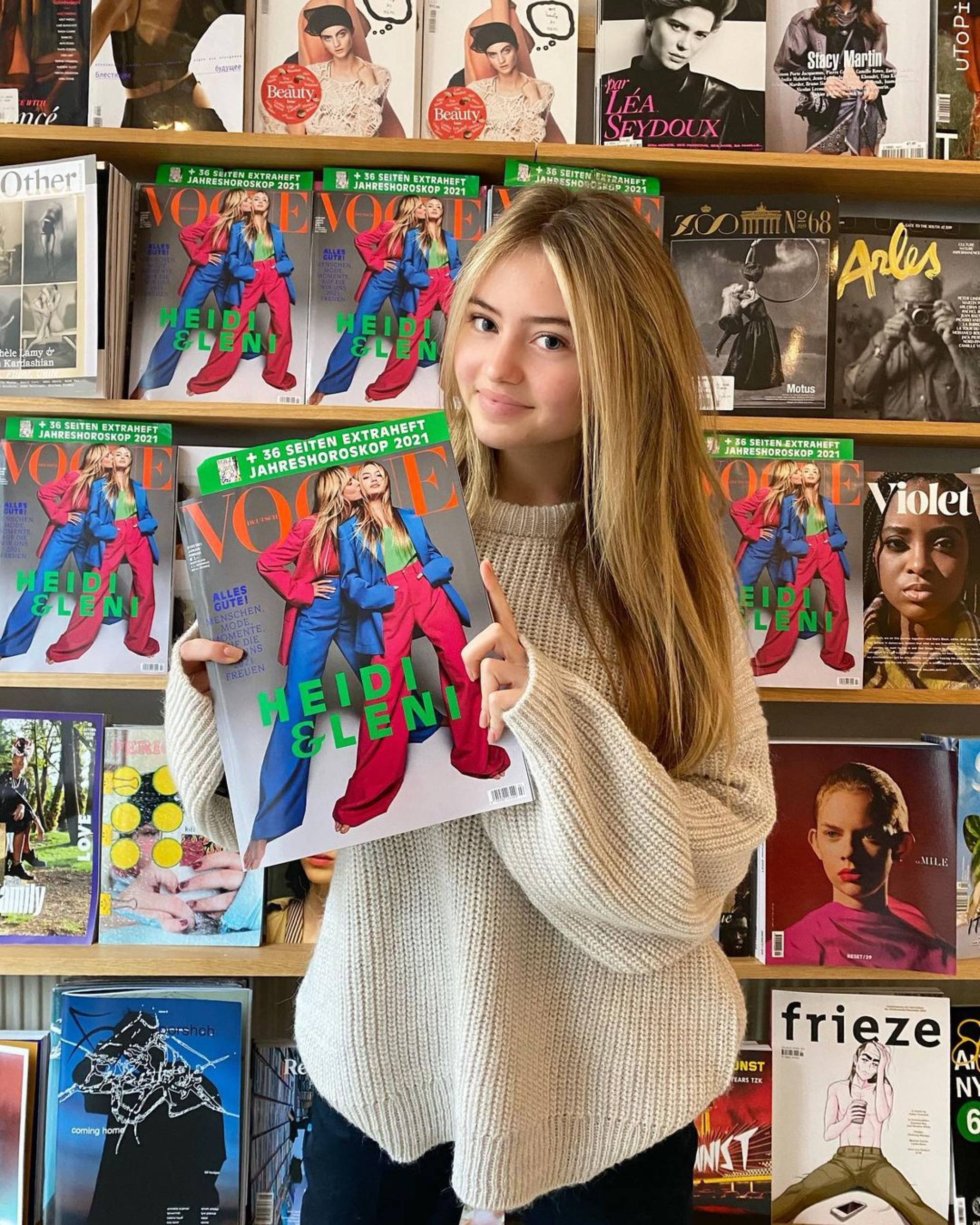 Let's take a closer look at the life, love, luxuries and career of
Leni Olumi Klum
, daughter of supermodel Heidi Klum and R&B soul singer Seal …
She's pursuing interior design in NYC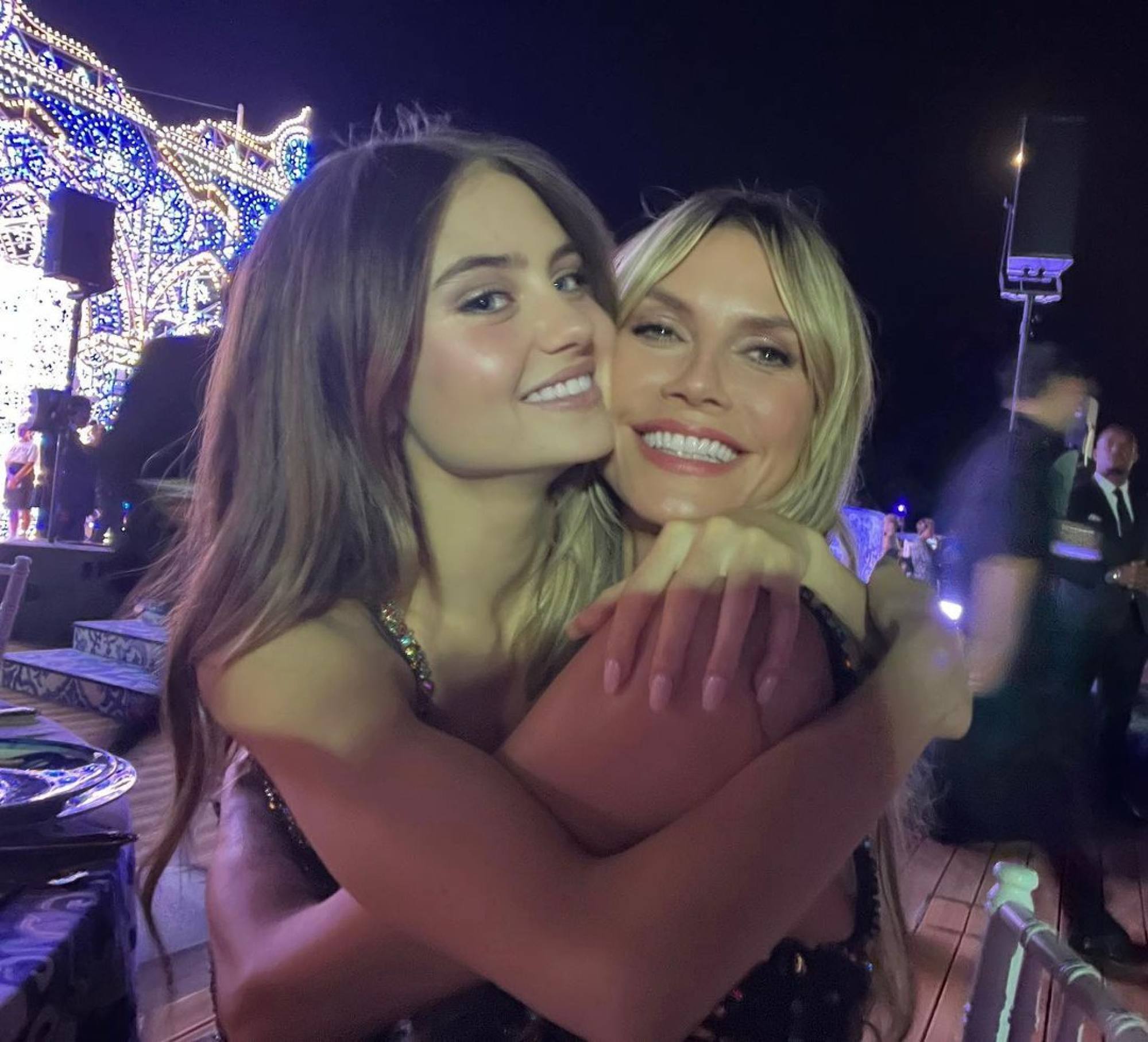 Leni is the biological child of Heidi and Flavio Briatore, the Italian managing director of Renault's Formula One team. The
Victoria's Secret Angel
split with Briatore and began dating the musician Seal during her pregnancy. Heidi gave birth to Leni in May 2004 in New York City and Seal adopted her as his own daughter in 2009.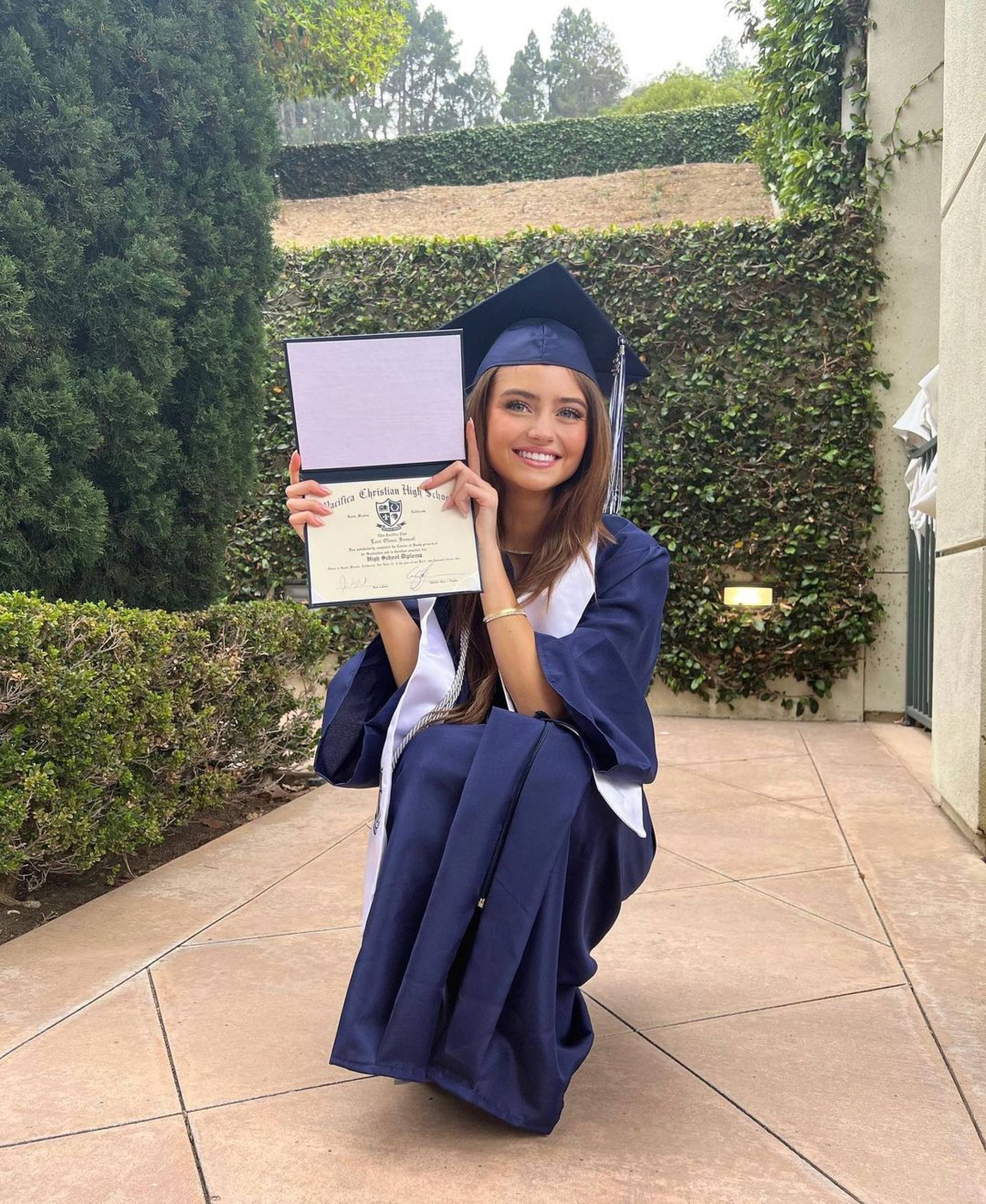 The 18-year-old graduated from Pacifica Christian High School in Santa Monica, California. The private school boasts a cool US$25,725 a year in tuition fees. She is currently pursuing interior design at a New York City university.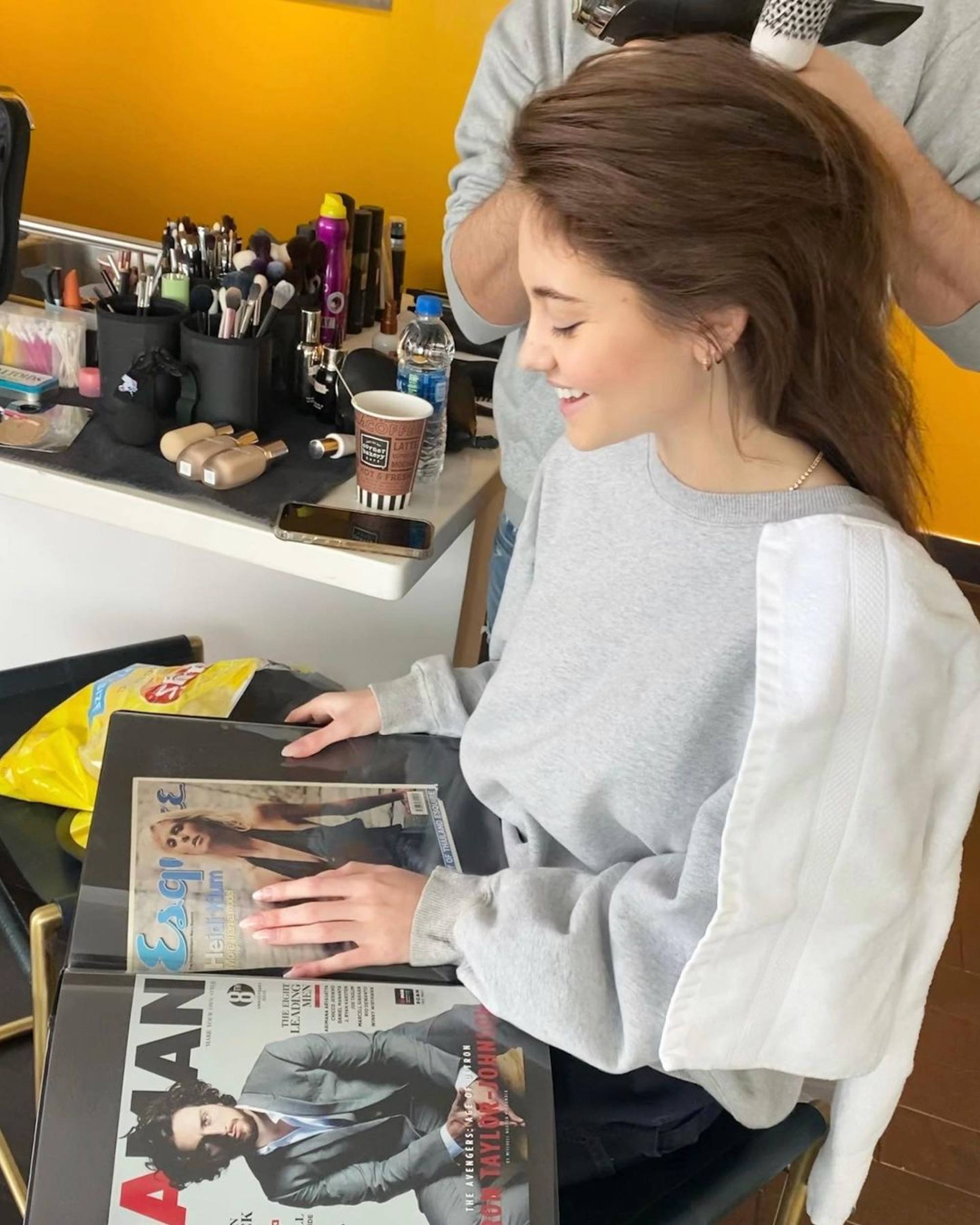 "Right now, college is on top of the list. It's not modelling, and she's really excited for that next chapter in her life," Mama Klum told Entertainment Tonight. "She has her head screwed on right. I think she's going to have a good time, but my heart will be sad."
She once wanted to be a dancer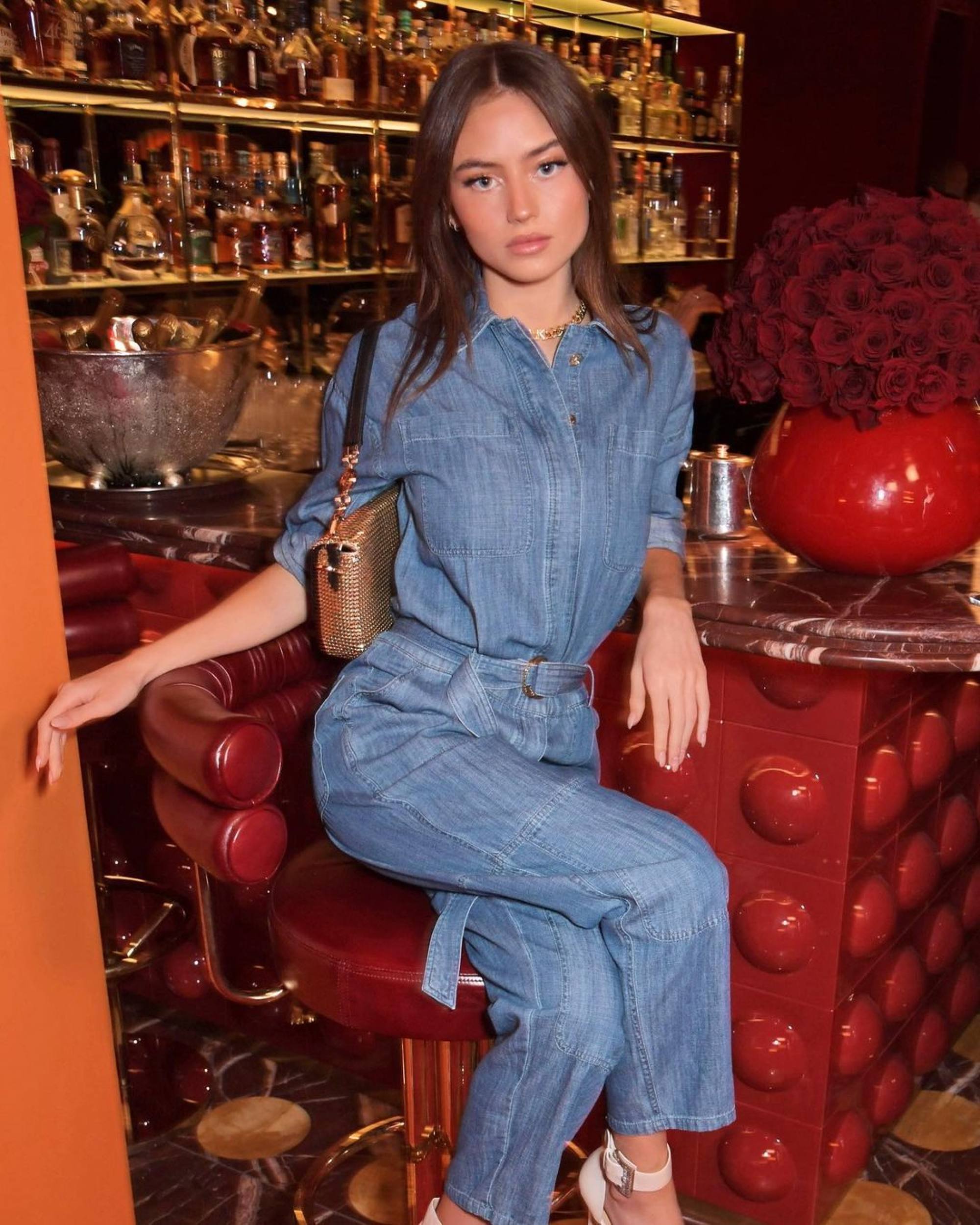 Heidi revealed to Hello! that her teenage daughter didn't have runway-strutting dreams – in fact, she wanted to become a dancer.
Heidi said, "[Leni] wants to dance right now. I'm letting her do what she wants to do. I'm not putting any seeds in my kids' heads of what they should do. I want them to come up with their own things."
Leni learned and mastered nearly every dance form except ballroom and pursued dancing for almost a decade.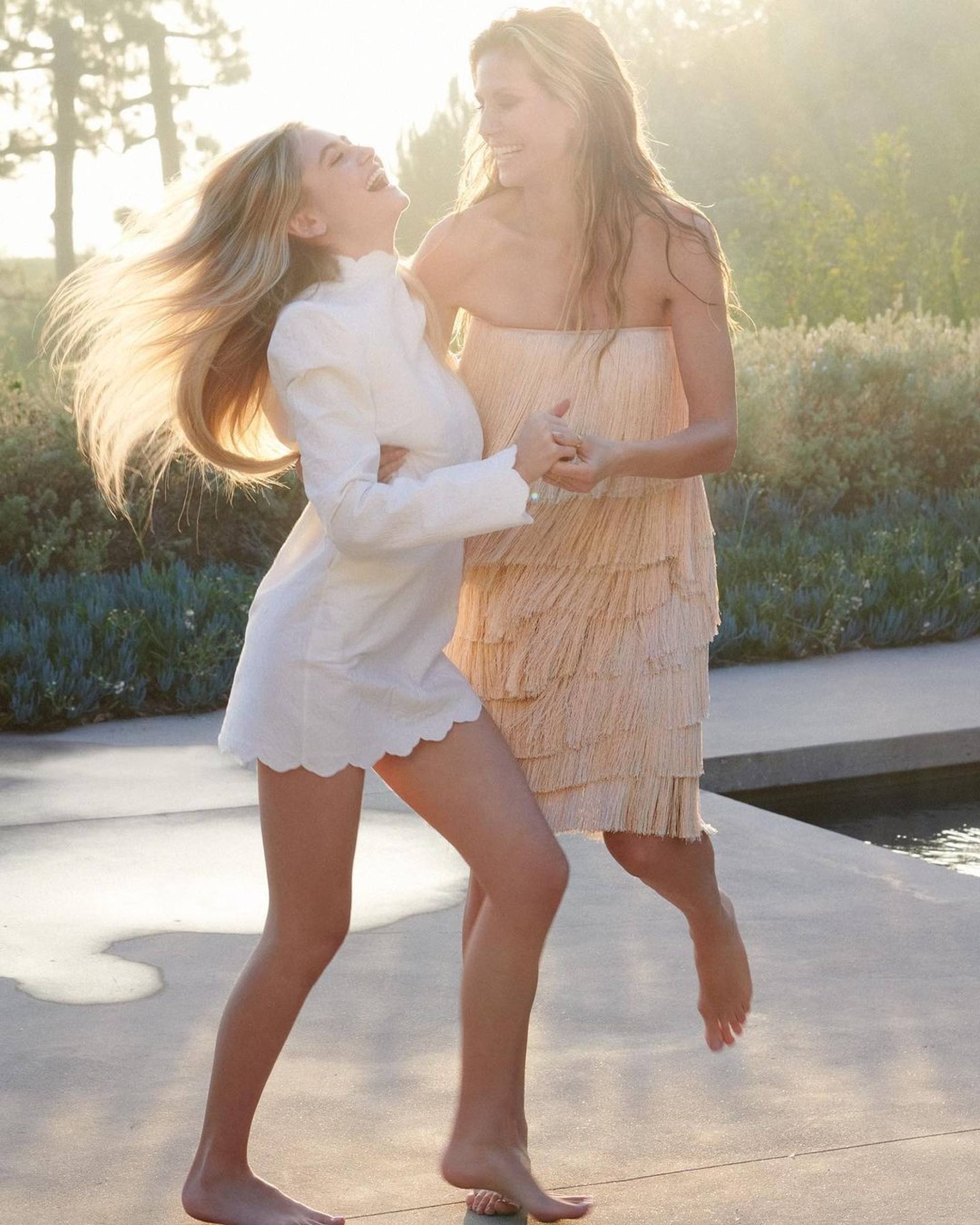 Leni is still a dancer at heart, one who celebrates joyous occasions by breaking into a routine, and she did just that with Heidi upon Joe Biden's historic presidential win. The mother-daughter duo shared a video of their in-sync performance on Instagram, where Leni already has one million followers while Heidi enjoys 10 million followers.
A mummy's girl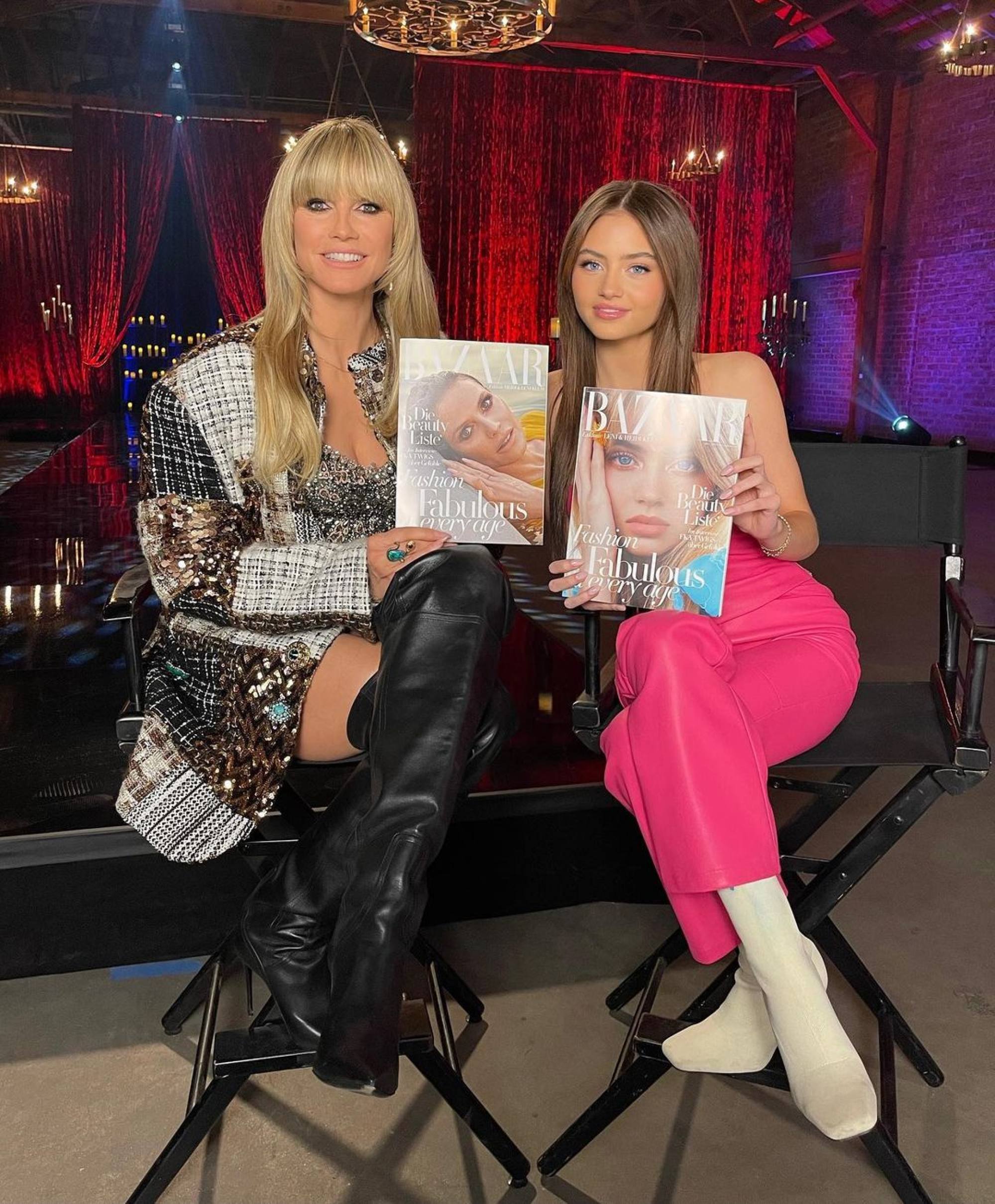 Heidi is a maximalist, and Leni is, by her own admission to People magazine, a minimalist. Despite the contrasts, they seem to be made from the same mould. Leni is prepared to hustle, though she admitted to People that being Heidi's child helped kick-start her career, just like other
celebrity children
.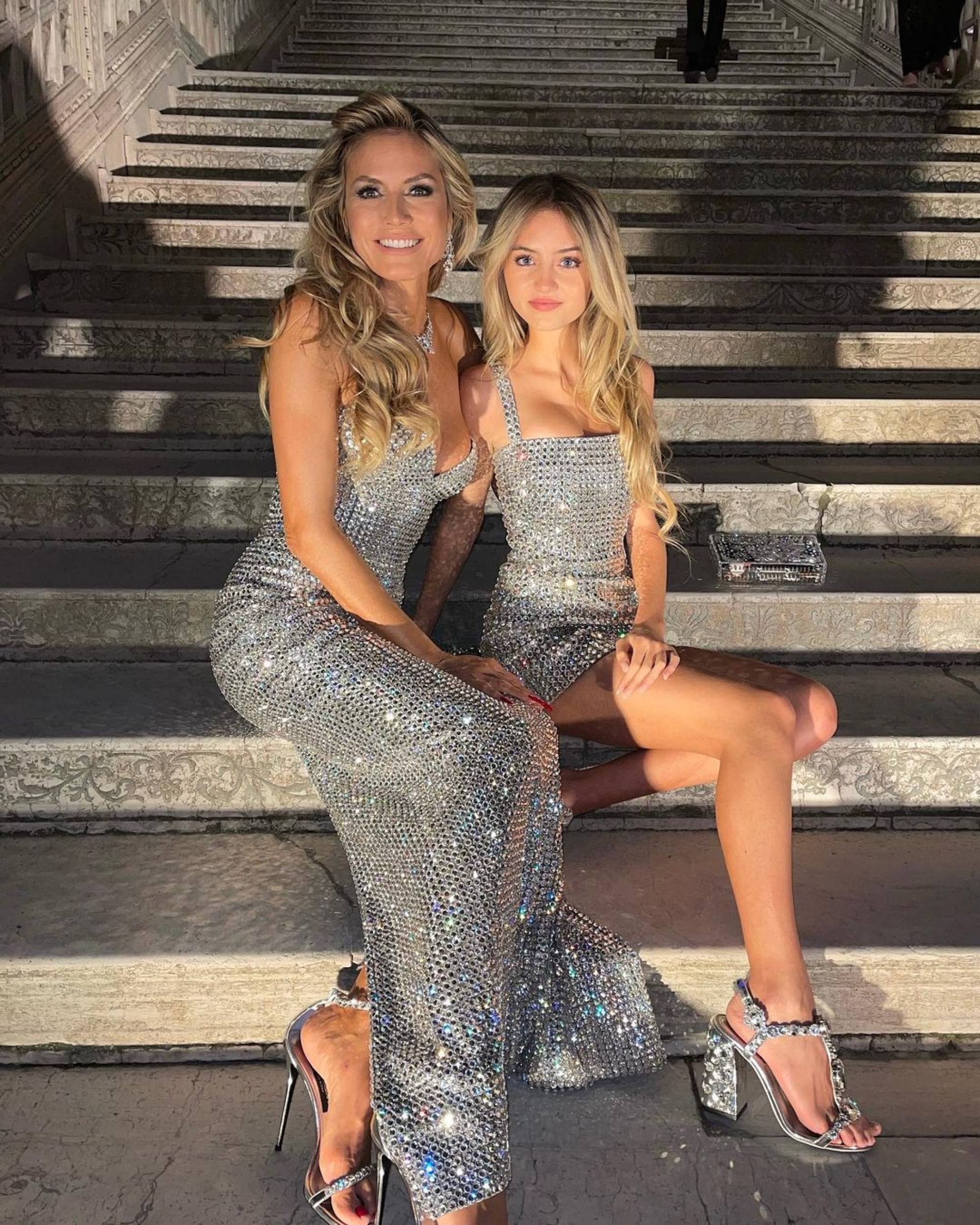 The rising star is "grateful" to her mum. "It's just a fact. My parents are famous," Leni told People magazine. "I did get help starting off, and I know that people would dream to start off with what I had. But I am doing the work and putting in the time. Now I'm working on my own, travelling alone, going to school. My mum and I just have the same love for the same thing."
She graced the covers of several esteemed publications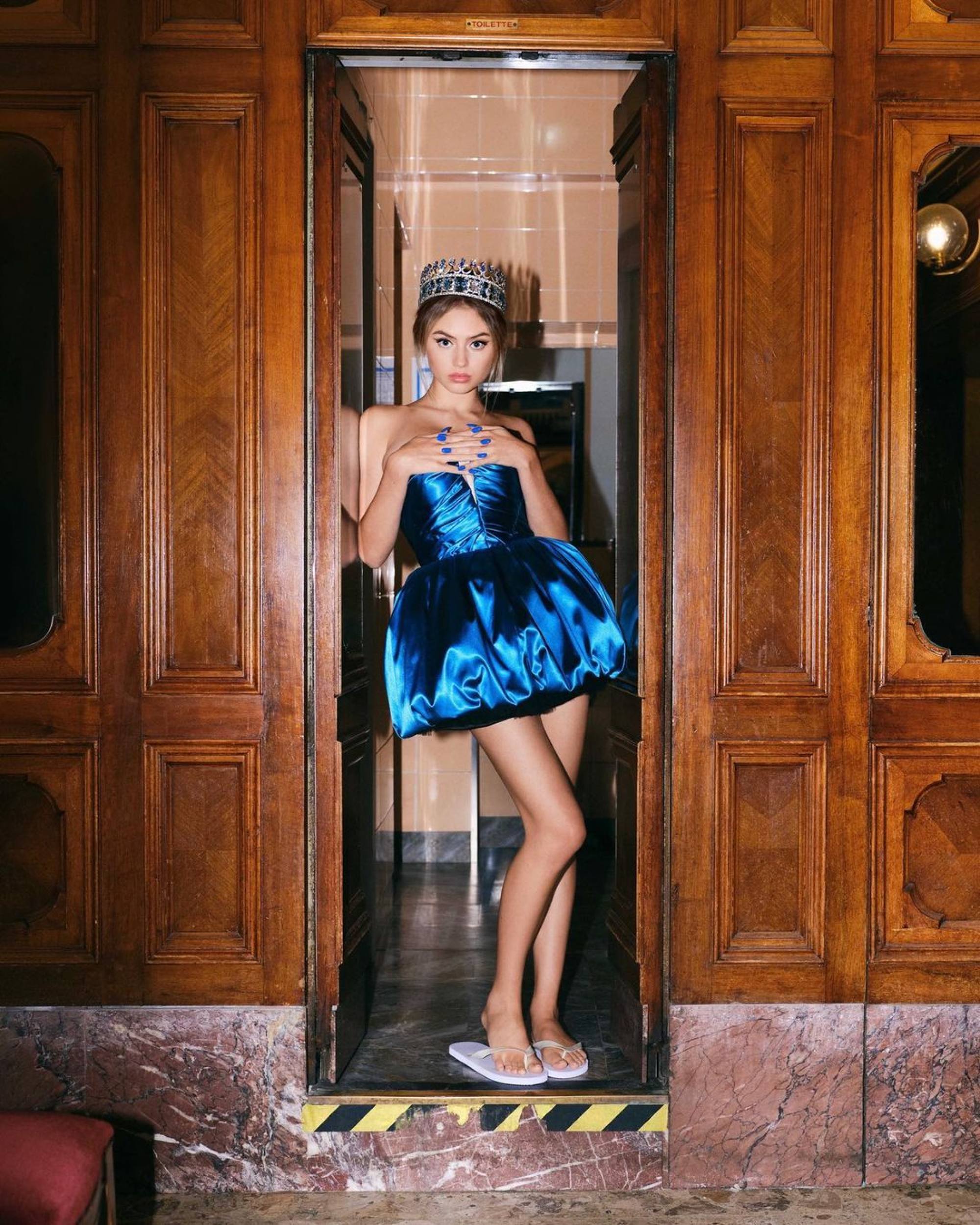 Leni made her modelling debut at age 16 along with her mother on the cover of Vogue Germany's January/February 2021 issue. This incredible launch was followed by several revered covers like the 20th-anniversary issue of Glamour Germany, Harper's Bazaar, Elle Russia, Hunger and more.
She did her first-ever runway walk in 2021 at Dolce & Gabbana's Alta Moda show in Venice. "I honestly wasn't that nervous. I sort of just winged it," she said, per ET Canada.
She launched a fashion line in Milan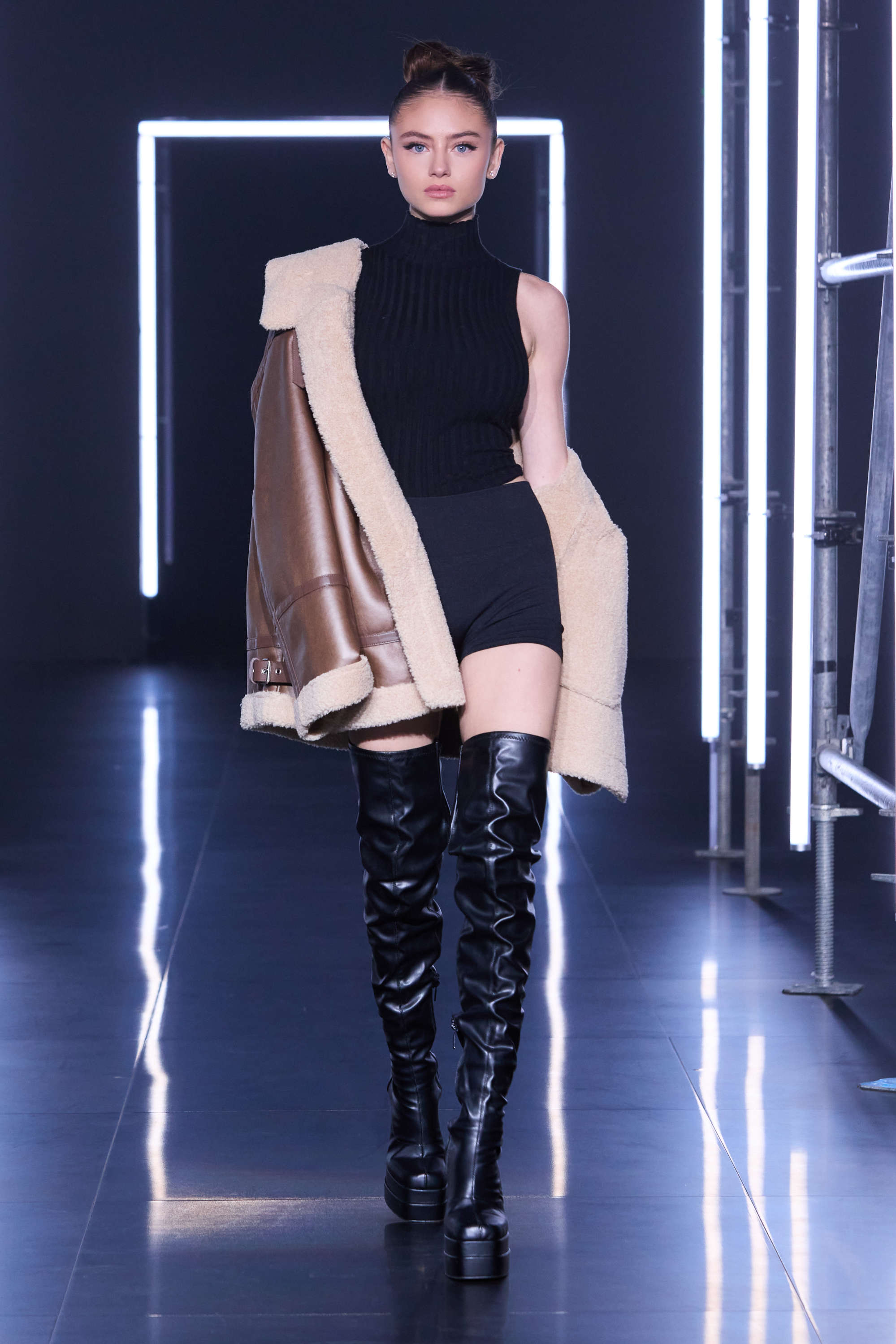 Together with online retailer About You, Leni launched a capsule collection for the autumn/winter 2021 season that appears to be an extension of her personal style. She then showed off the designs from her upcoming collection during
Milan Fashion Week
in September. From comfy sweatshirts to cosy jumpers and monochrome tops, the collection was indeed the epitome of
the Y2K trend
.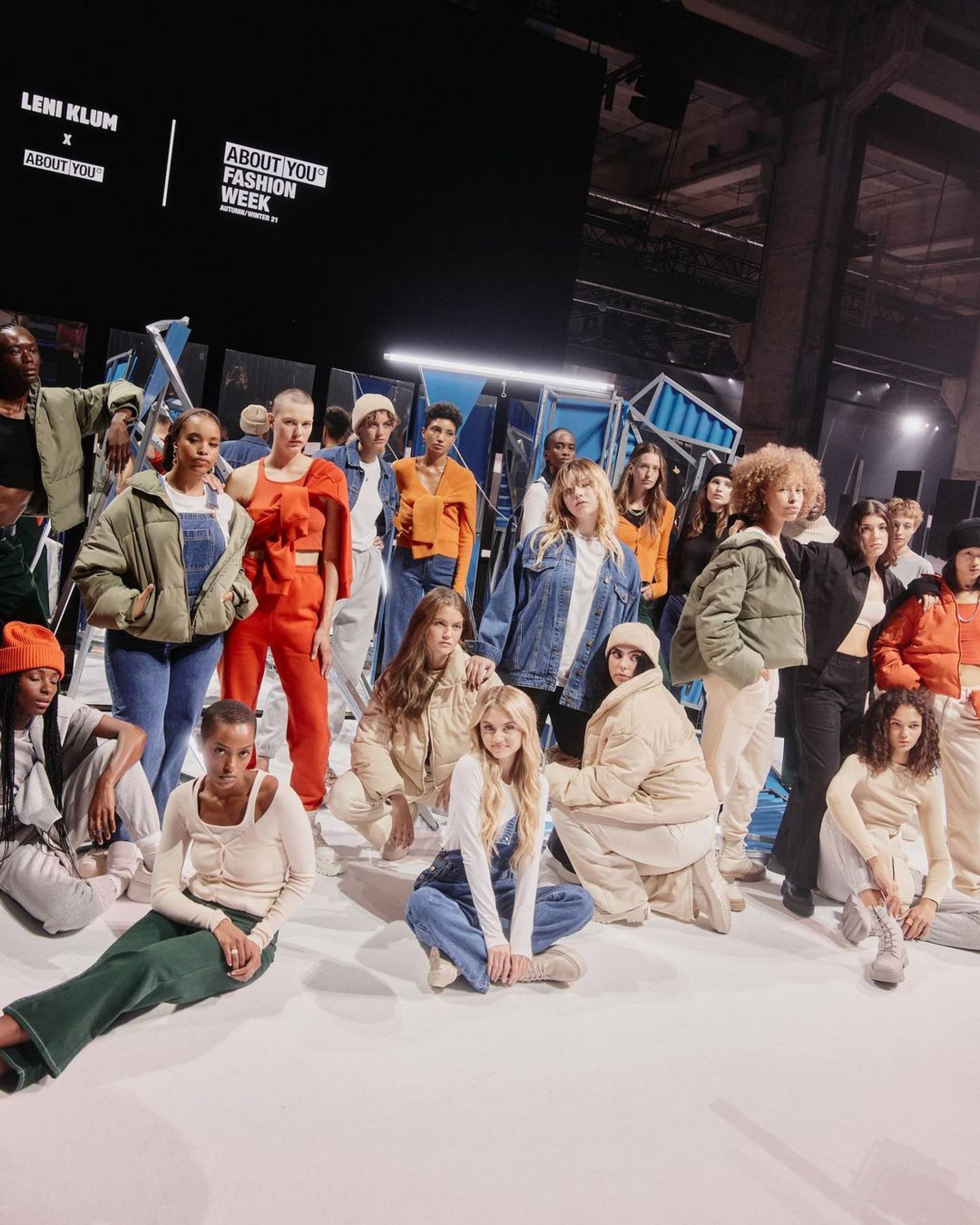 Major brands maketh the model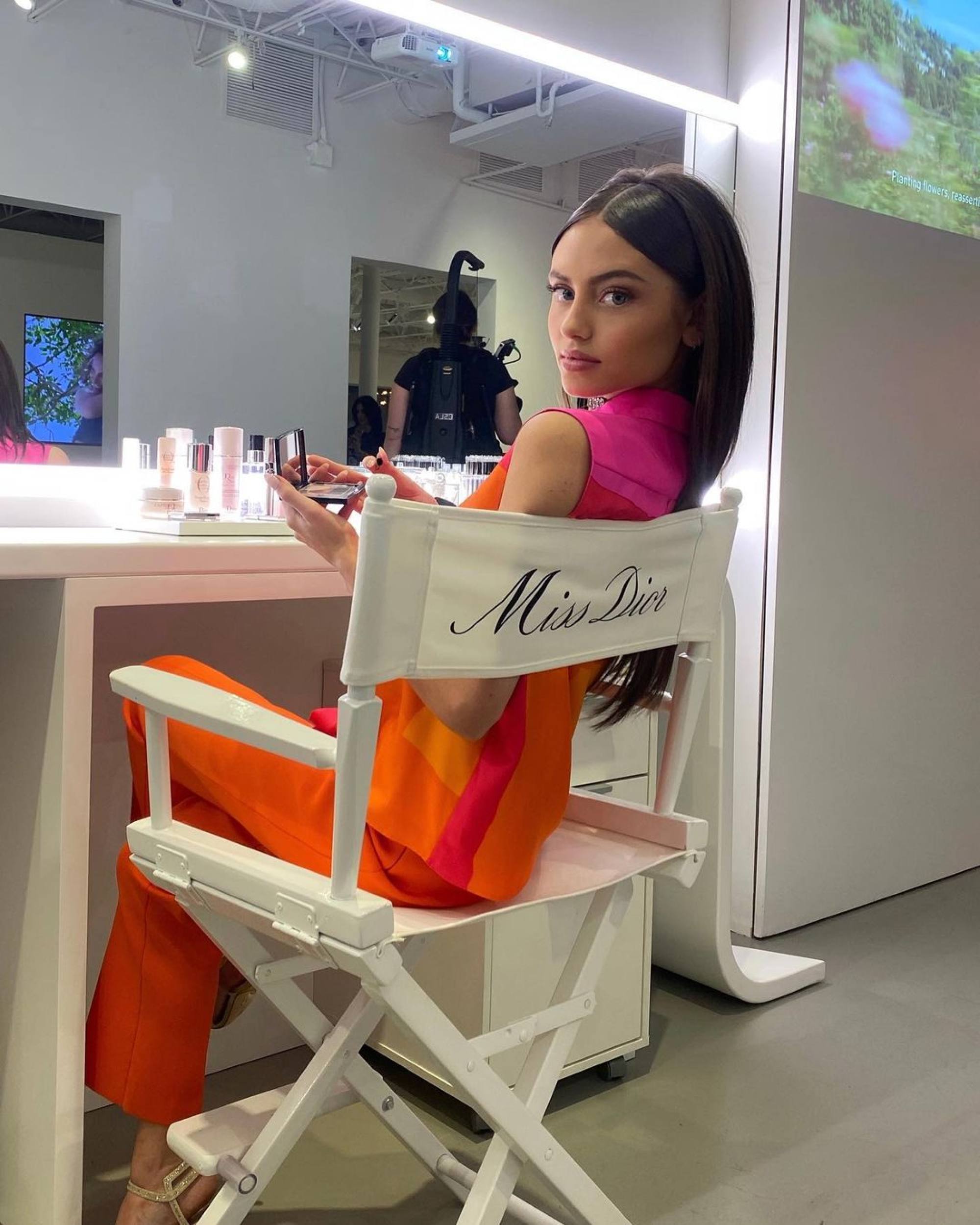 With a supermodel mother who ruled the industry for over three decades, Leni has big shoes to fill. But she seems to be managing incredibly well, what with her already bagging the coveted role of Dior Germany's beauty ambassador. She also starred in a video for the new Michael Kors and Ellesse collaboration.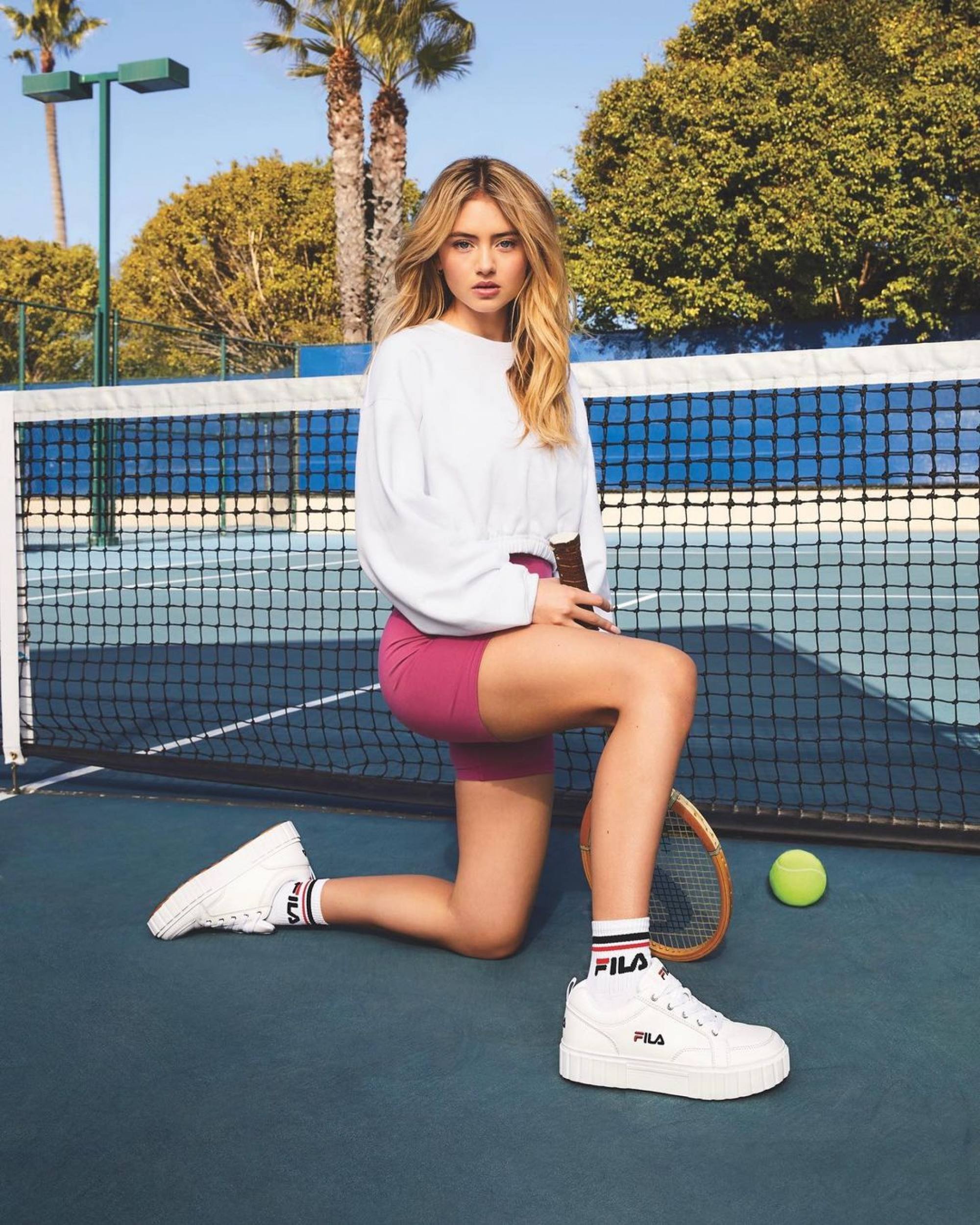 Leni's latest accomplishment is fronting Fila's new campaign. "I'm super happy to announce I'm the face of the new #FilameetsLeniKlum campaign for @deichmann_schuhe. My selection includes 21 different Fila sneaker styles, and I hope you like them as much as I do #perfectmatchwithleni," she wrote on Instagram.
Her Intimissimi lingerie ad faced a lot of backlash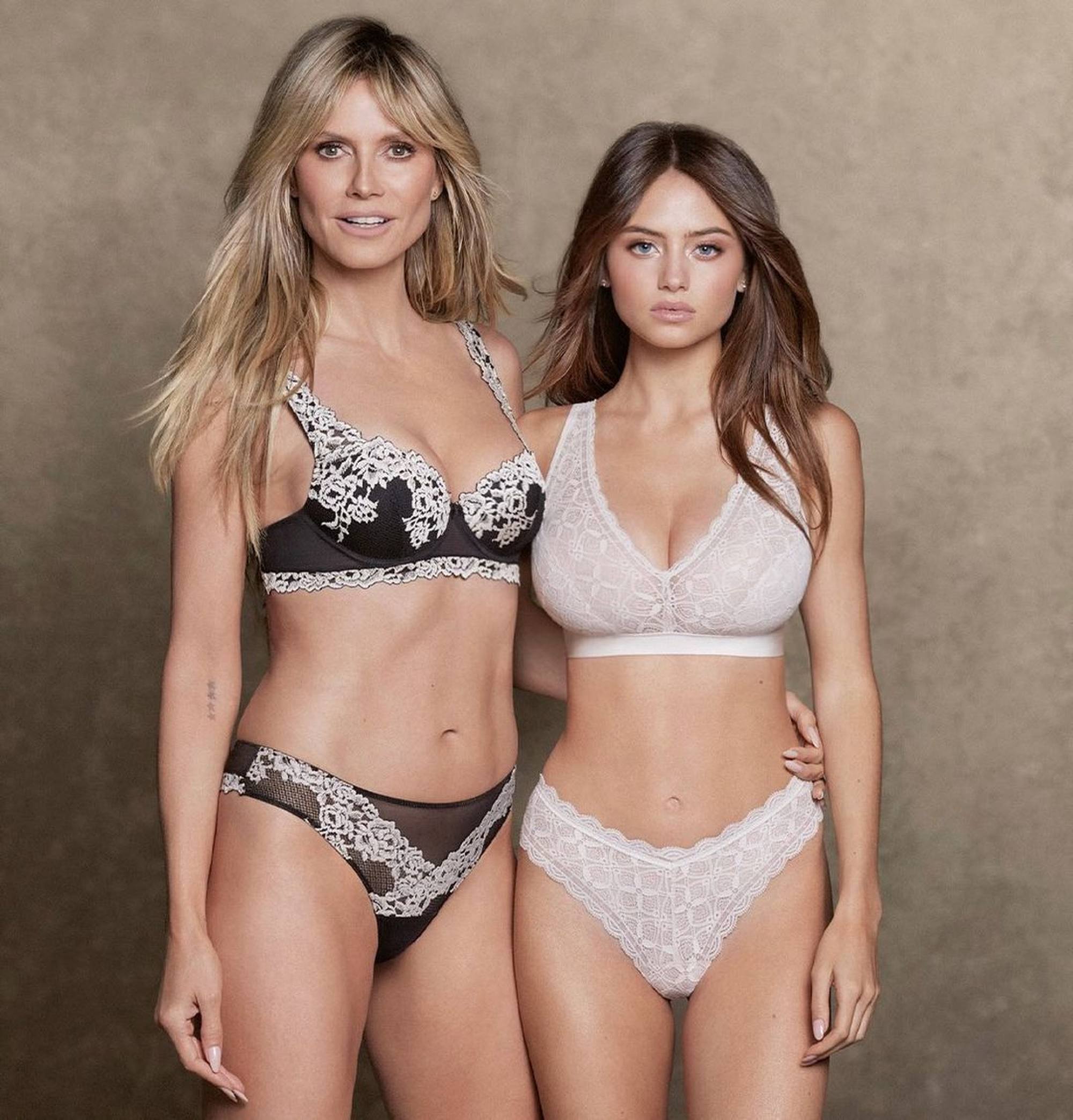 One of Leni's most recent and talked about campaigns was a lingerie ad for Intimissimi with mum Heidi, which received praise and backlash in equal measures. The criticism came from fans who considered the shoot too sexy. Per New York Post, the former Victoria's Secret Angel and her model daughter posing in underwear together was "very disturbing" for viewers.
But Leni defended herself, stating, "My mum and I are just completely comfortable around each other, and we were dancing around the whole day. That was what we had to do, and we do that anyway, so it just fit right."
One user commented on an Instagram video for the campaign, "I like to think I'm progressive in these things, but mum and daughter in lingerie in the same video shoot is just a bit ick." Another shared, "The photo is weird, and the caption makes it weirder, LOL."
She's dating Aris Rachevsky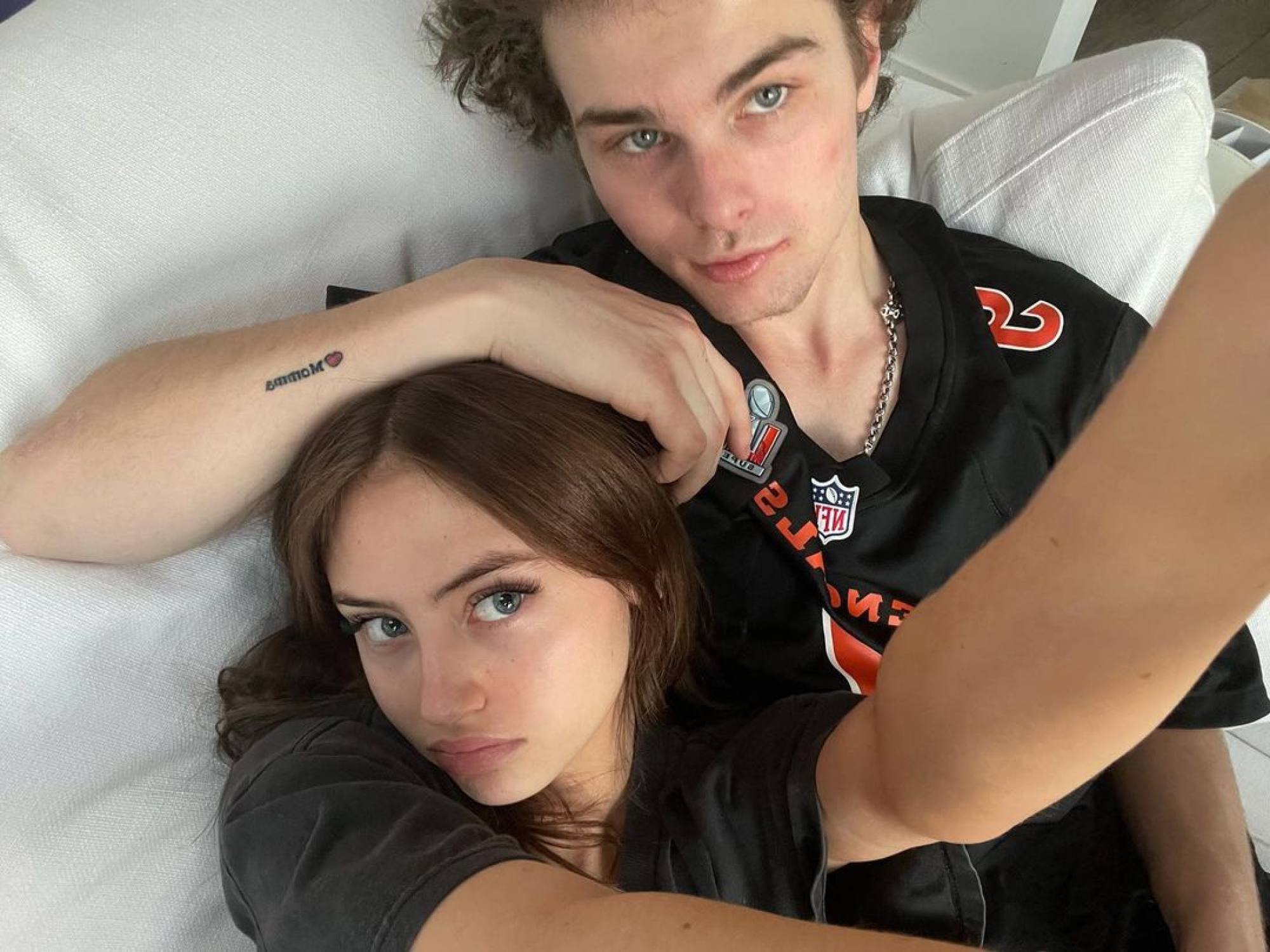 Leni revealed more than just her artistic flair at the About You show in Milan. She also walked hand-in-hand with her boyfriend of three years, Aris Rachevsky. The Harvard student and Leni have kept their relationship low-key so far. Rachevsky seems to be fiercely private in general too, with hardly any posts on his social media platforms and limited details of an acting cameo in the small 2016 film Dirty.

Leni Klum made her modelling debut on the cover of German Vogue alongside her supermodel mum, former Victoria's Secret Angel Heidi Klum, then walked the runway for Dolce & Gabbana in Venice
The 18-year-old launched a fashion line in Milan this September with online retailer About You and defended herself when fans criticised her Intimissimi lingerie ad with her mum for being 'too sexy'