Just My Luck? Inside Lindsay Lohan's long-awaited comeback with Netflix's Falling for Christmas – the former Disney teen star ditched Hollywood for Dubai and is newly married, with more films on the way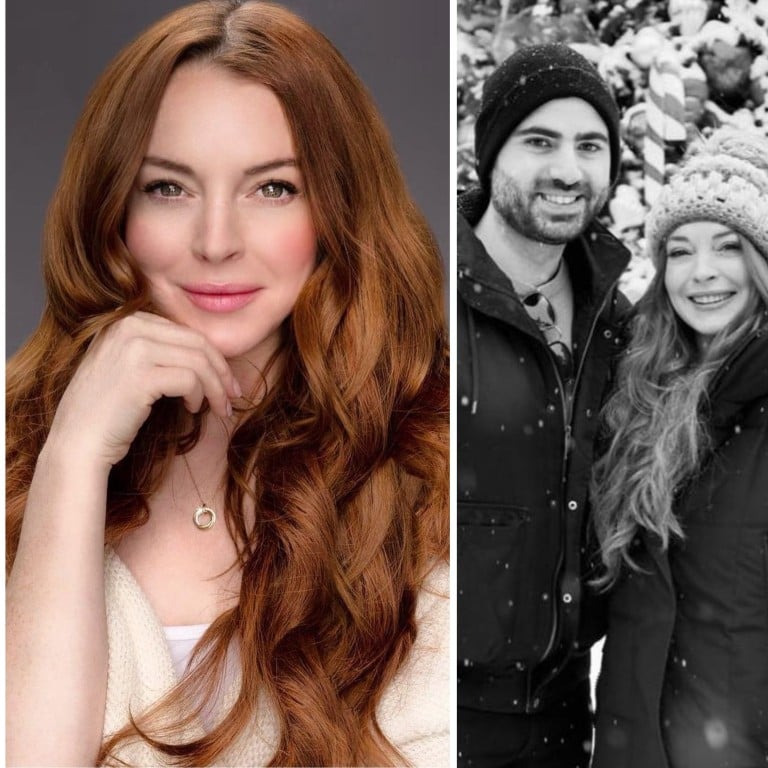 In the early noughties, Lindsay Lohan was the world's biggest teen star thanks to hit films like The Parent Trap (1998), Mean Girls (2004) and Just My Luck (2006), among others.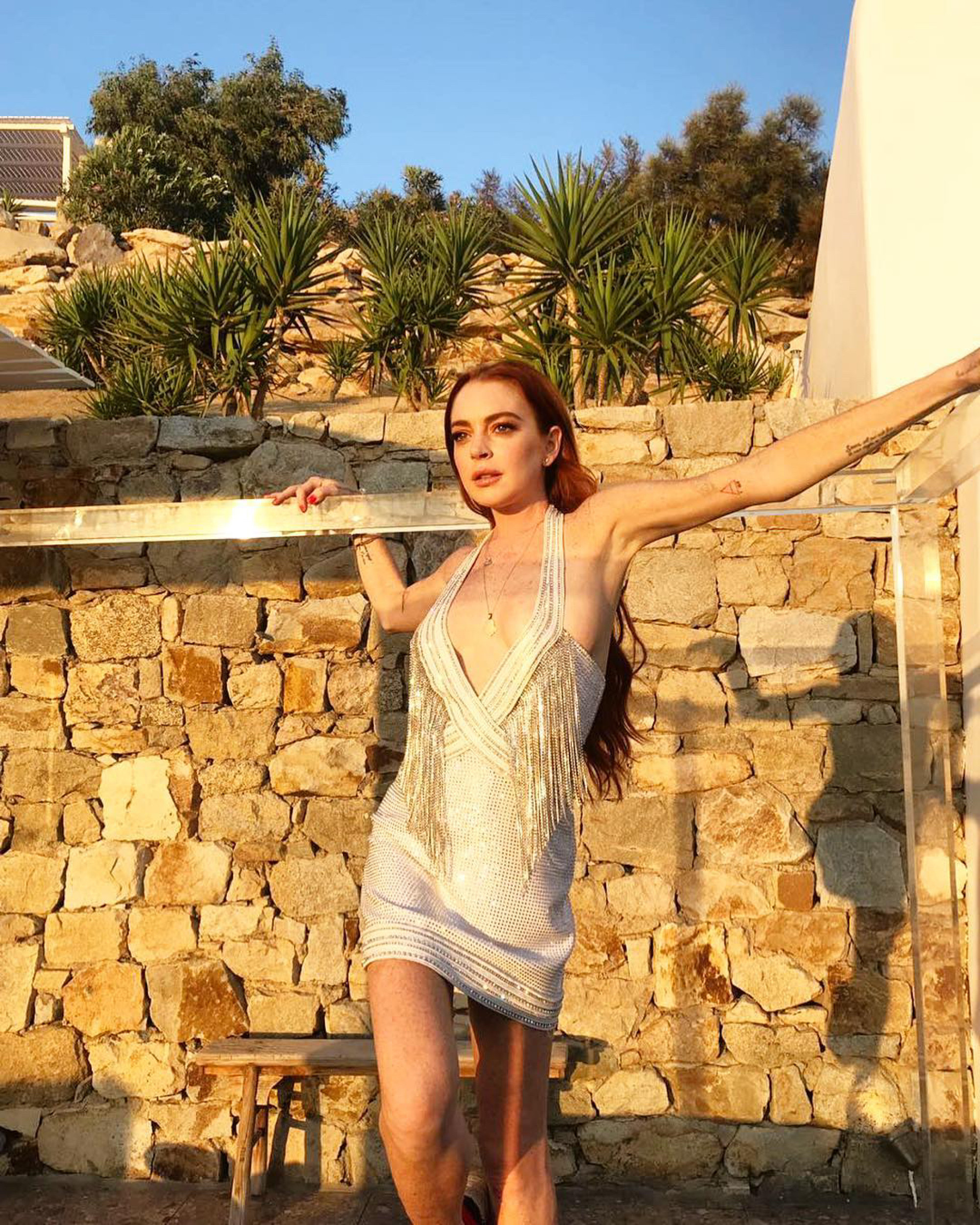 The Disney alum was also featured in the most-talked-about Vanity Fair Young Hollywood cover in 2003 with her teen peers (Amanda Bynes, Hilary Duff and the Olsen twins, to name a few) and debuted her first single "Rumors" in 2004, which reached the top position on MTV's Total Request Live.
In 2006, she was pictured alongside Britney Spears and
Paris Hilton
in what now is regarded as one of the most iconic tabloid photos of all time as they left the Beverly Hills Hotel – it was the pinnacle of her time as Hollywood's "it" girl.
But, alas, Lohan's meteoric rise was also met with a harsh fall. Her back-to-back scandals and controversies, which involved rehab stints, negative tabloid coverage, substance abuse and even jail time, led to her career downturn. She quickly became Hollywood's cautionary tale instead.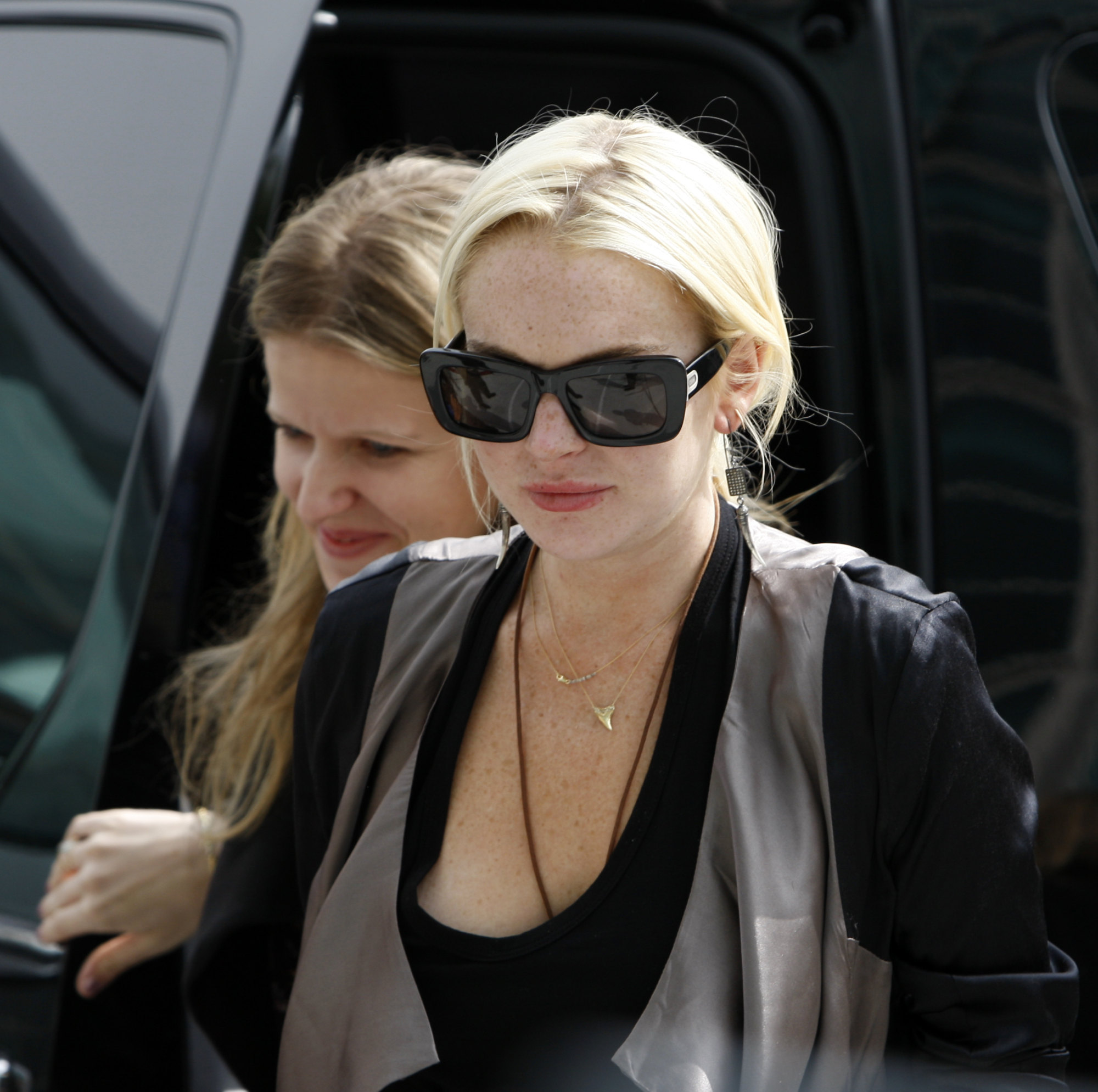 But Lohan struggled and survived and this year marks her big comeback with Netflix's holiday romcom Falling for Christmas. The film, releasing on November 10, will also be her first major feature since 2007's I Know Who Killed Me and a small part in 2010's Machete.
As we wait to see her back on our screens, here's a recap on what the 36-year-old actress has been up to. Was 2022 the year for Lindsay Lohan?
An Oprah interview, Mykonos beach club show and low-budget films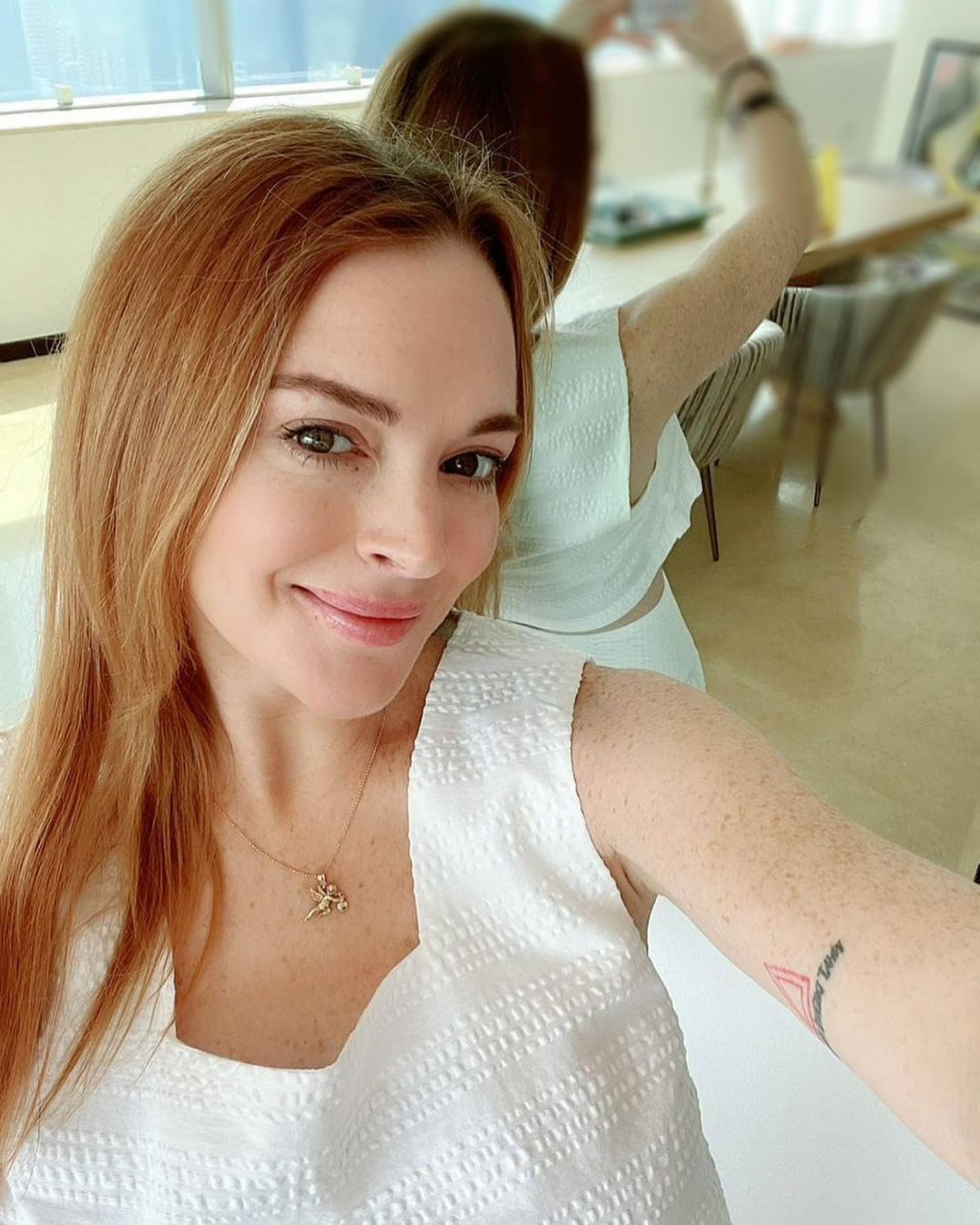 Young Lohan's encounters with trouble began in 2007 when she entered rehab for the first time after she got arrested for drink driving. She was arrested again two weeks later when a woman said Lohan had tried to run her over, per CNN.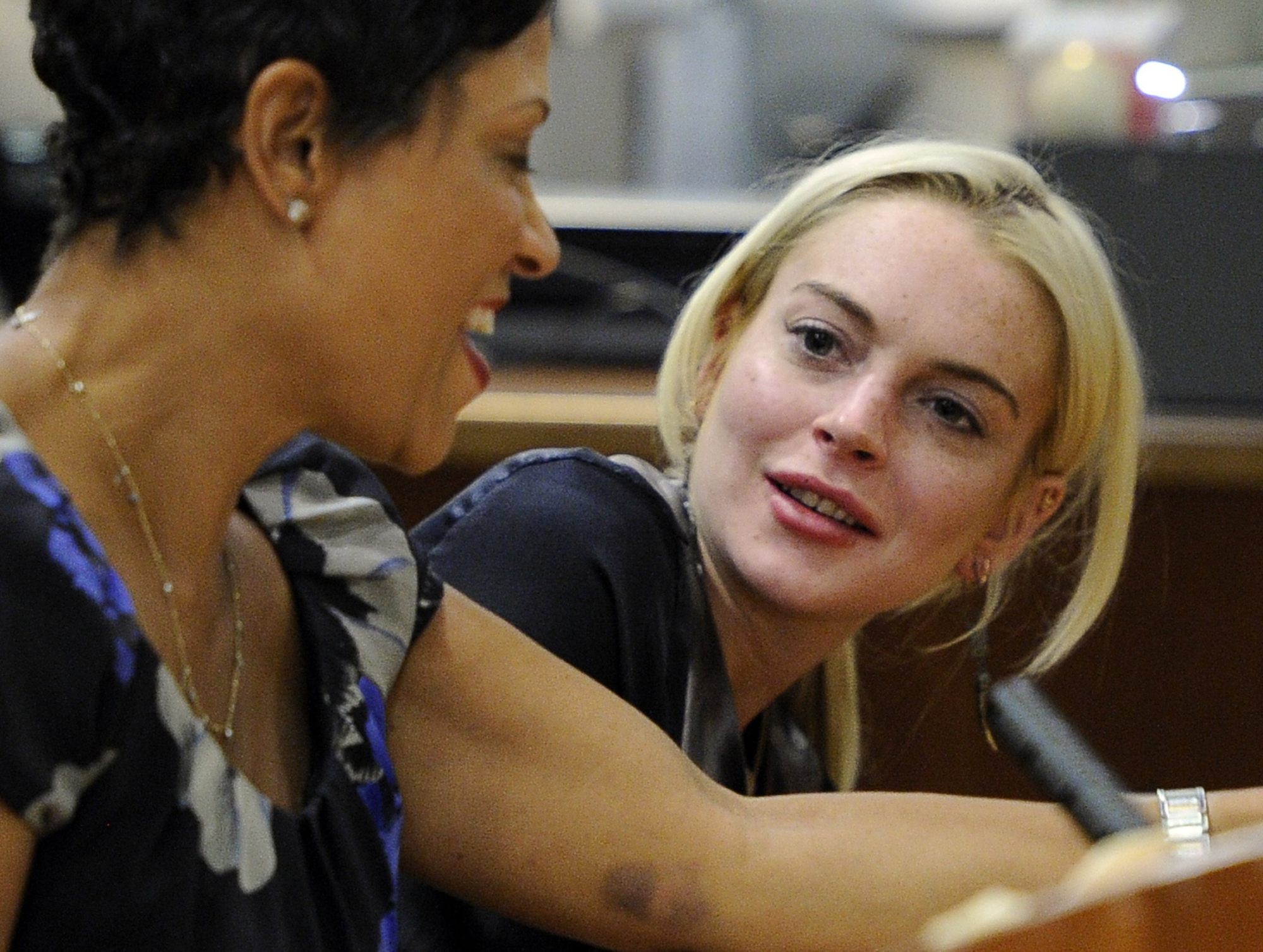 Her legal drama continued for six years since 2007. During this time, Lohan was sent to five rehab facilities, appeared 20 times in a court, spent two weeks in jail and served about 67 days of community service, as reported by CNN. Her formal felony probation ended in 2012, but she was again ordered to attend rehab in 2013 for a total of six rehab visits, per The New York Times.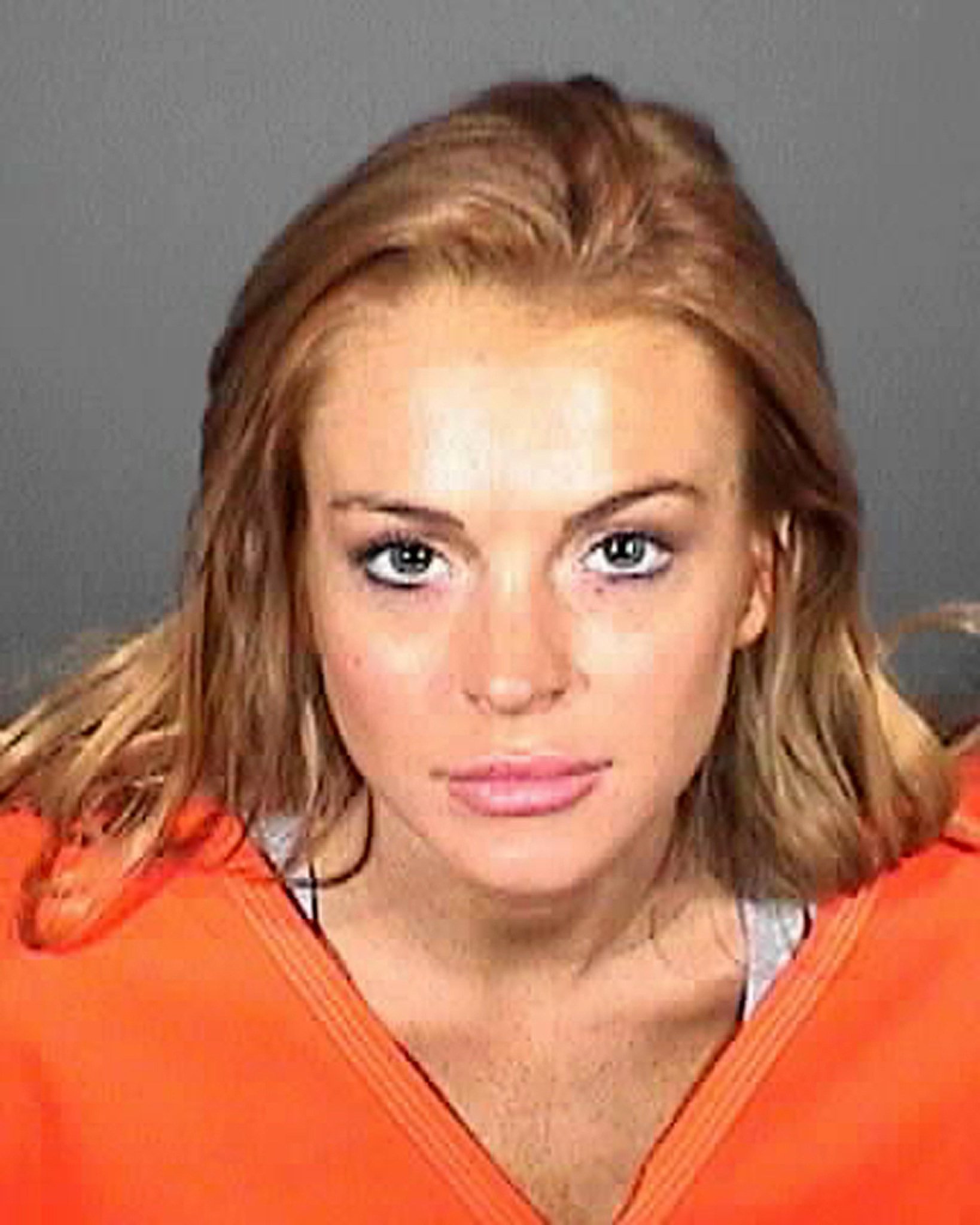 But after that the Freaky Friday star has pretty much stayed out of trouble. She appeared in an explosive interview on Oprah's Next Chapter in 2013 and took part in the docu-series (also produced by the Oprah Winfrey Network) Lindsay that chronicles her post-rehab recovery.
In 2019, Lohan starred in MTV's short-lived (but very meme-worthy) reality TV show Lindsay Lohan's Beach Club and released a new single "Back to Me" in 2020. This year, she starred in a satire ad for Planet Fitness and launched her Apple podcast The Lohdown with Lindsay Lohan.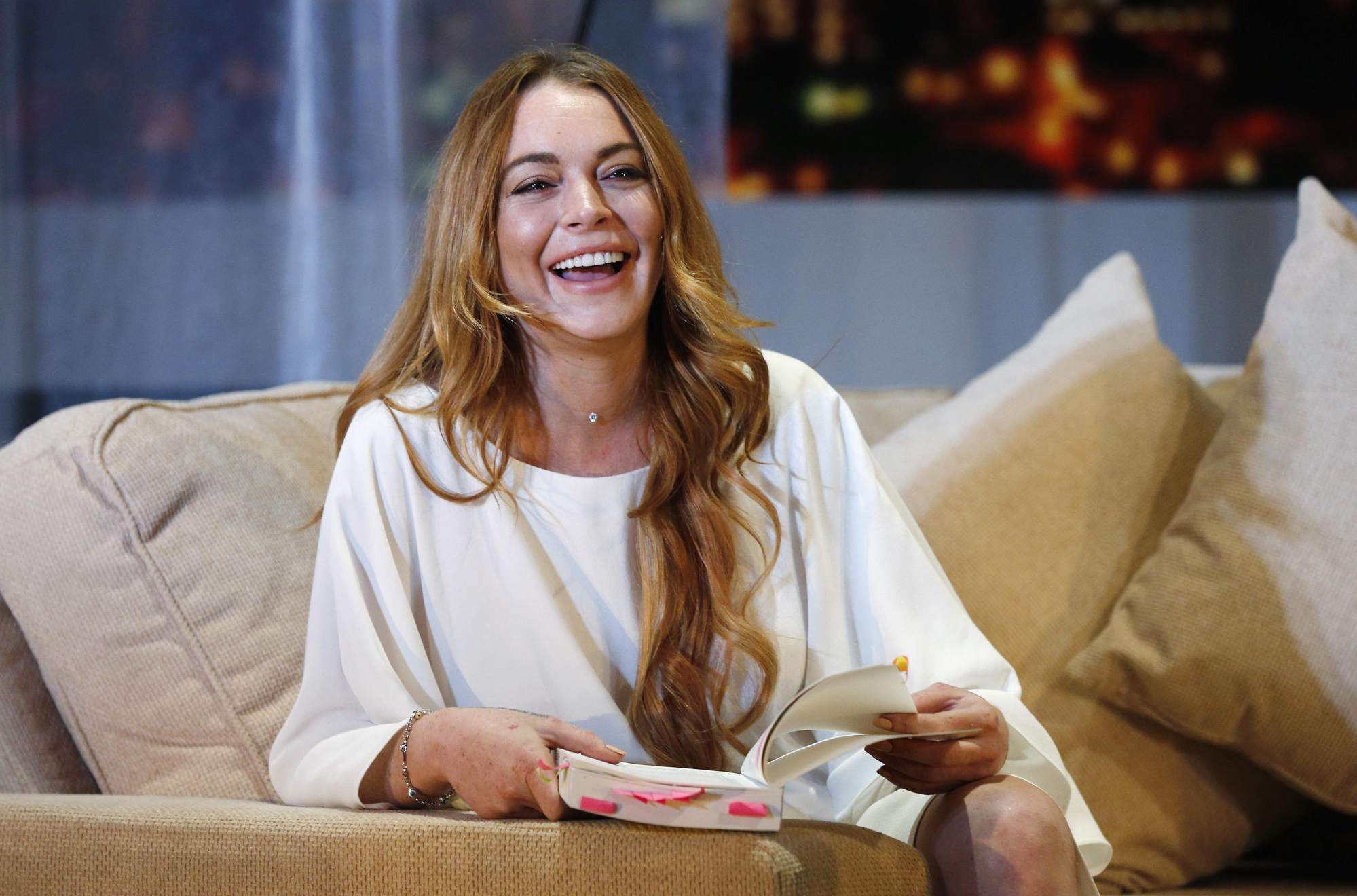 On the acting front, Lohan has snagged a couple of roles here and there. She guest starred in an episode of
2 Broke Girls
in 2014 and played Katerina in the British dark comedy
Sick Note
(2018) opposite
Harry Potter's Rupert Grint
. She was in the low-budget thriller
Among the Shadows
in 2019 and narrated a reality show
Lovestruck High
this year, per IMDB.
She lives in Dubai and owns a jewellery line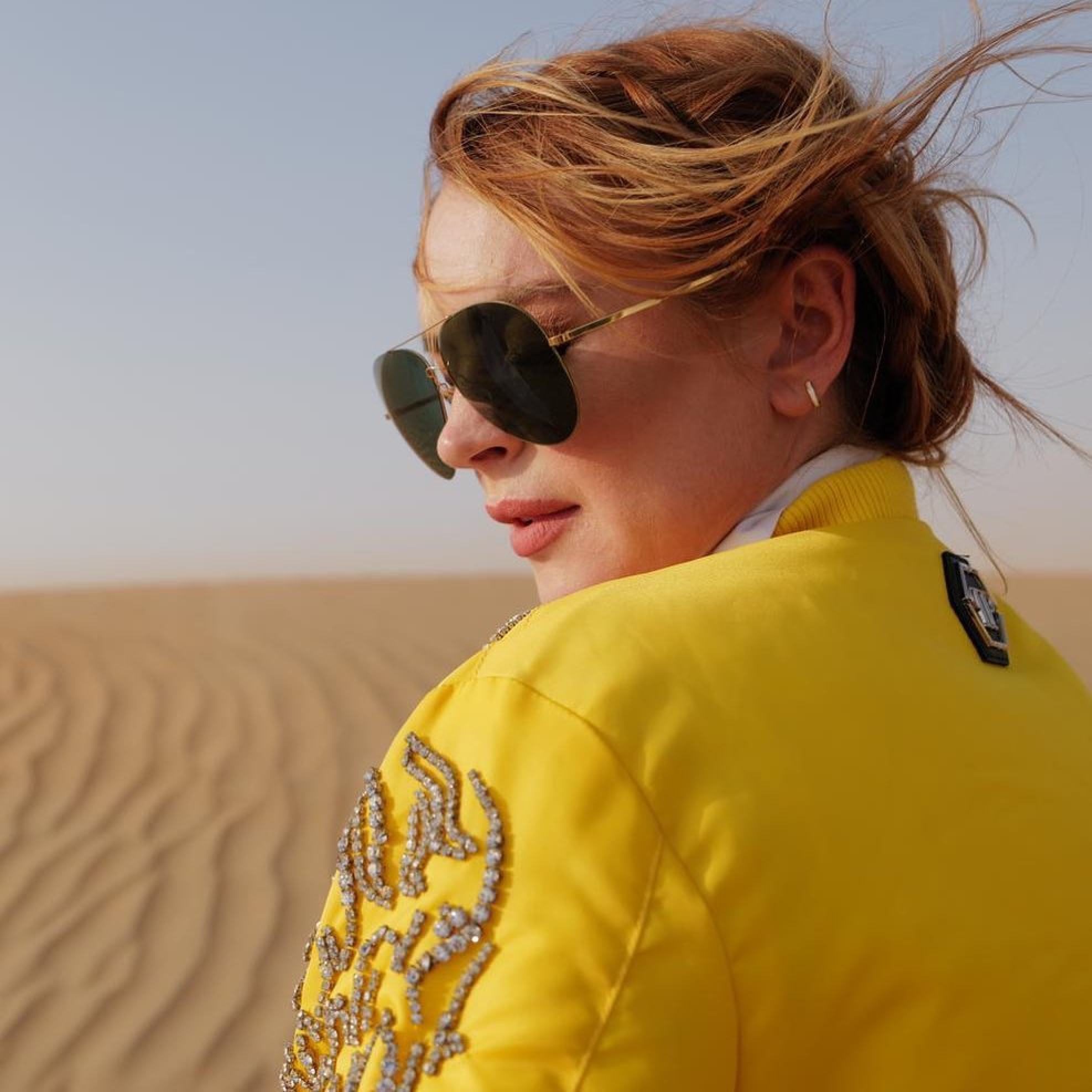 In 2014, Lohan traded her life in Hollywood for a more private affair in Dubai, which also helped her to stay under the radar. In a video interview with Vogue this year, she opened up about how
living in the City of Gold
has made a positive impact in her life.
"I think it's because paparazzi are illegal there. I really found that I had a private life, and I could just take time for myself. I decided to stay there because I really learned to appreciate what it is to go, do my work and then leave and live a normal life," she said.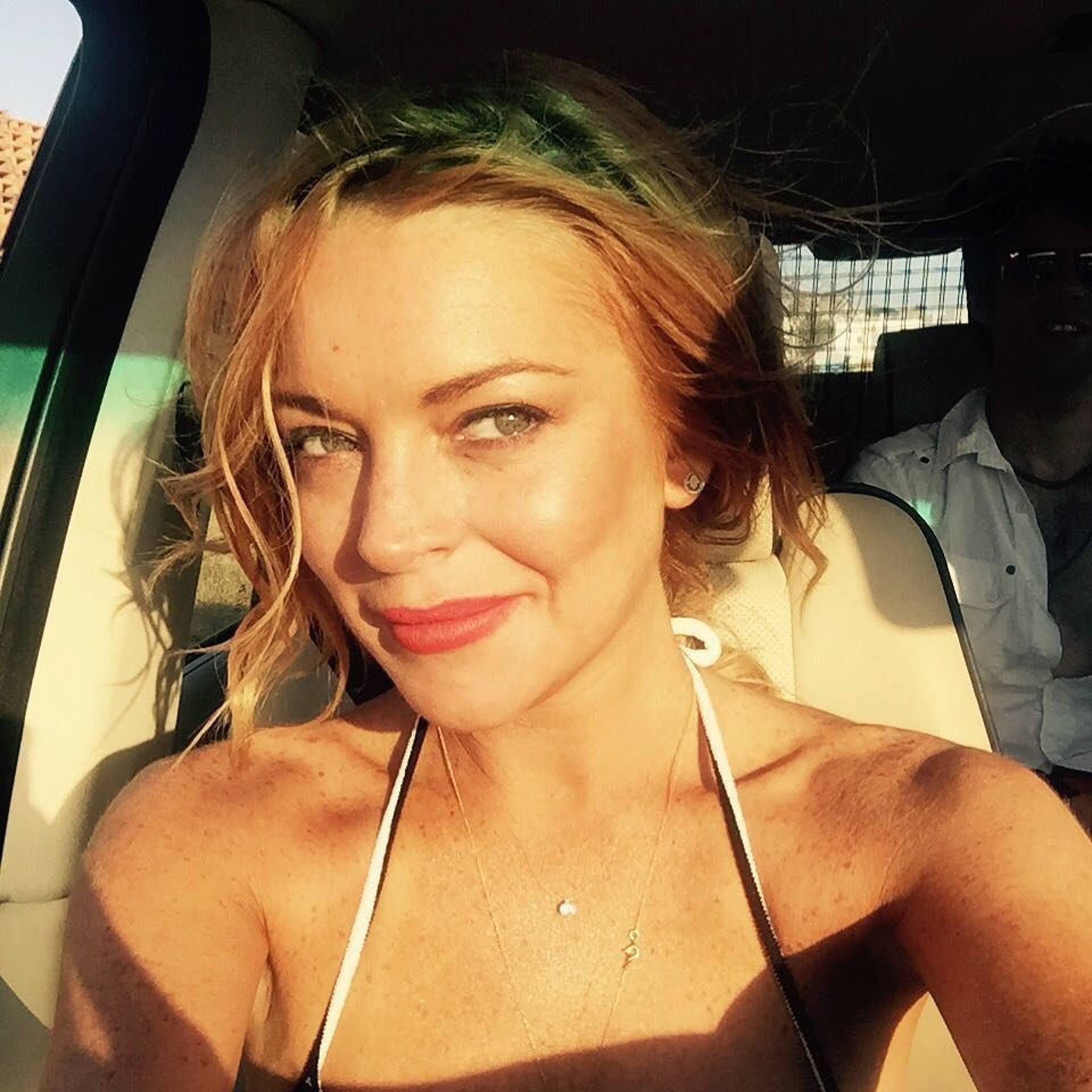 In an interview with Lights Out with David Spade, Lohan said that she first visited the city in 2008 for the opening of Atlantis, The Palm hotel and has been living in the "Wall Street" area in Dubai.
"I live here, yep, I have been here for about six years. But I go to New York a lot to see my family … and I was in London before this," she said in the 2020 interview.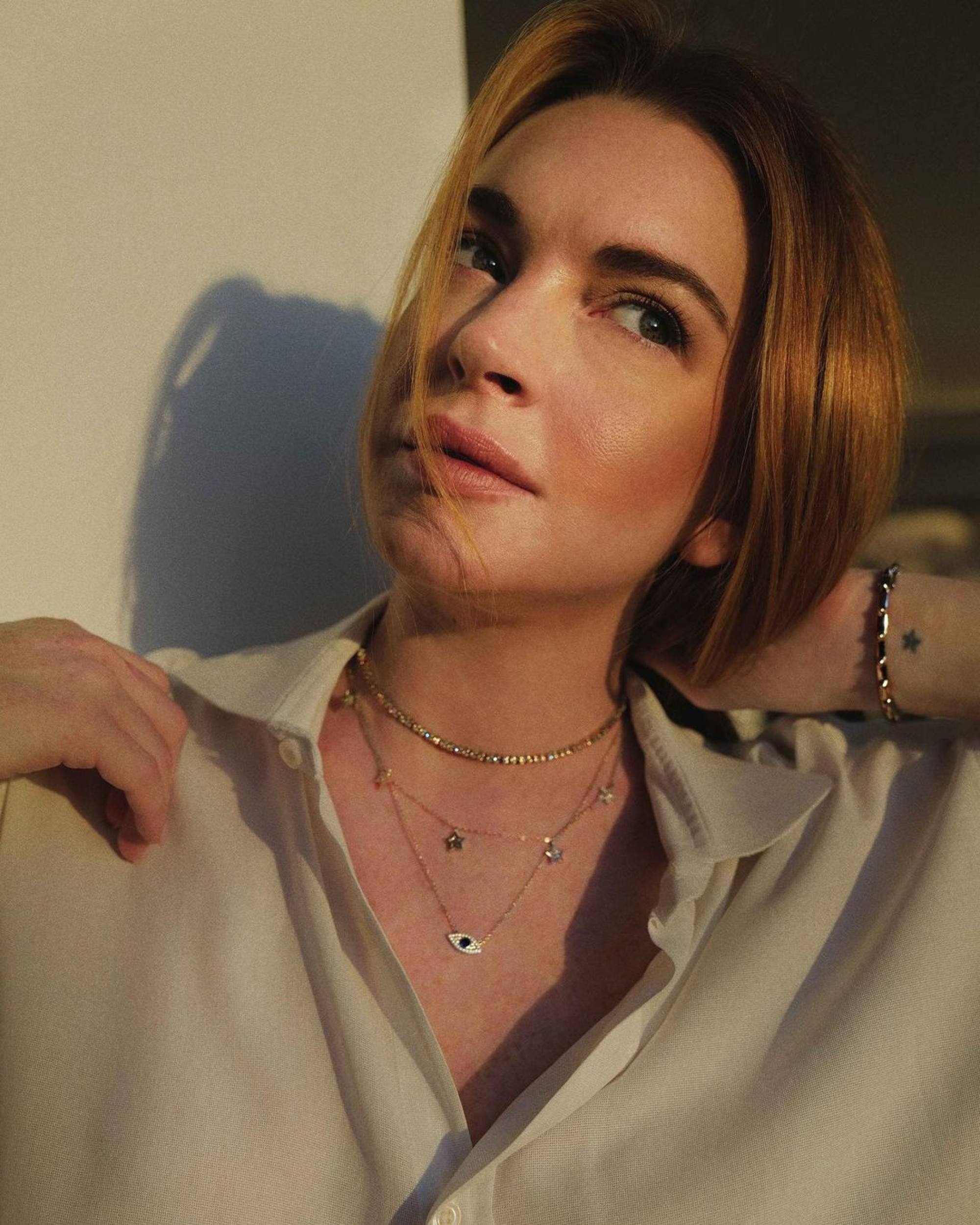 The same year, the style icon also released a jewellery line in collaboration with UK's Lily Baker, per Paper Magazine, which offers chokers, necklaces and bracelets, among others.
She is married to a hunky Lebanese businessman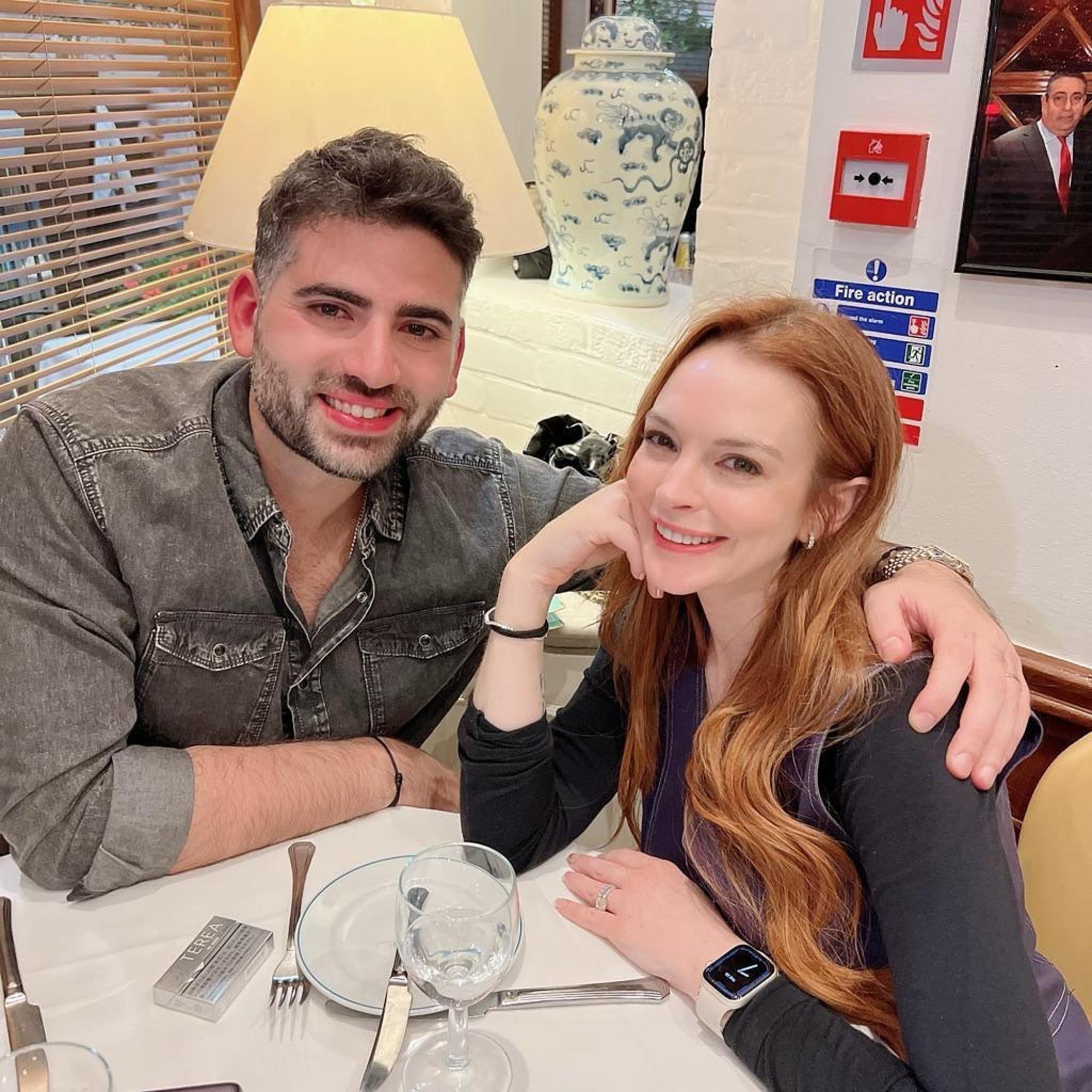 Lohan's love affairs always made tabloid headlines. She was first publicly linked to pop star Aaron Carter (remember her feud with Hilary Duff over him?), but her short romance with the much-older Wilmer Valderrama sparked fiery debates as Lohan was a minor at 17 years old when they first met and he was 24, per The Things.
In 2006, Lohan briefly dated Paris Hilton's ex and Greek shipping heir Stavros Niarchos before her high-profile dates with DJ Samantha Ronson in 2008. The two never made their relationship official, but their countless romantic photos online showed otherwise – they even once went on double dates with their mums, per Yahoo!
The Life-Size star was then engaged to Russian businessman Egor Tarabasov before ending it, as she claimed to the The New York Times that he assaulted her in Mykonos, Greece.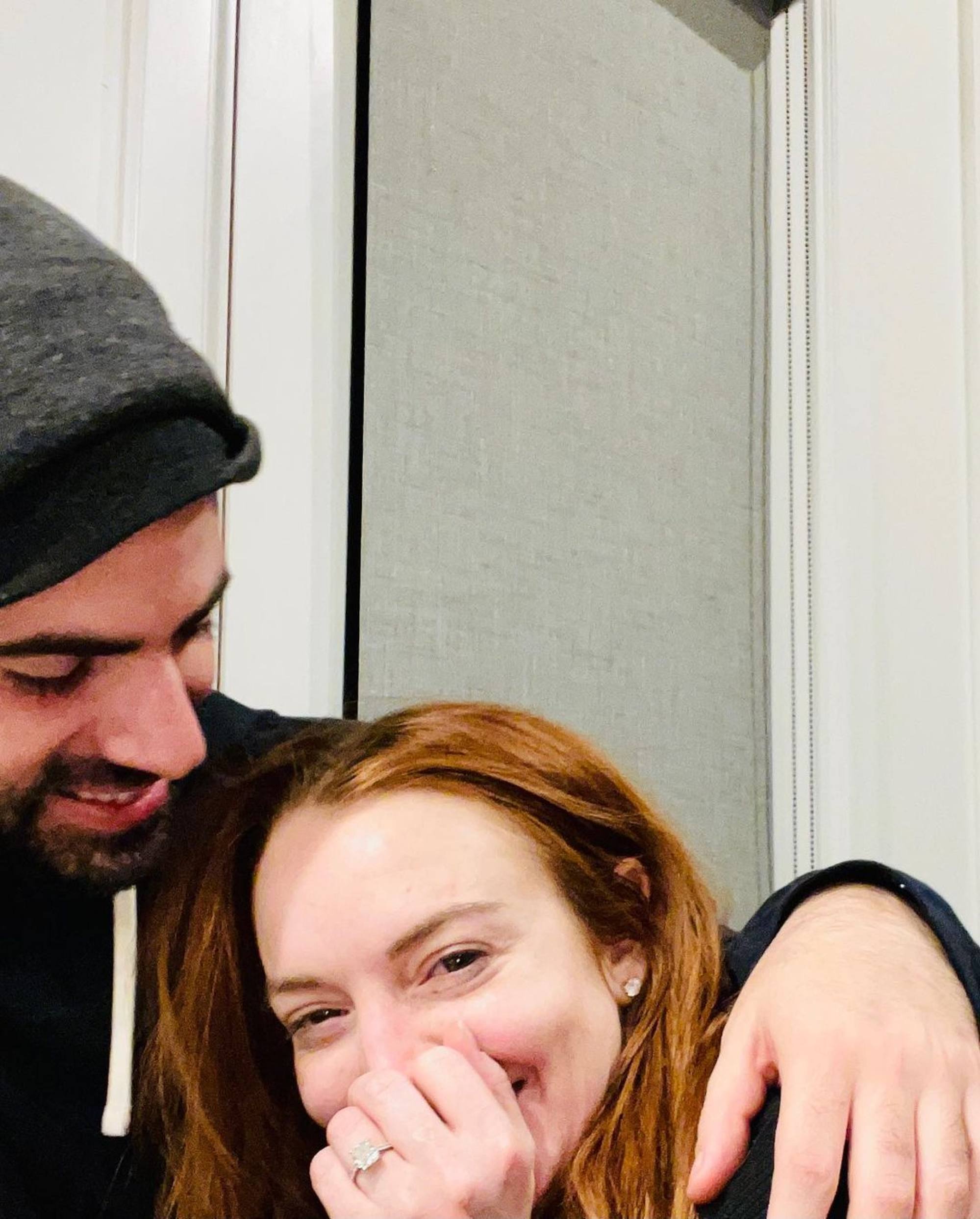 While living her new life in Dubai, Lohan found love with Kuwait-born businessman of Lebanese descent,
Bader Shammas
. They dated for two years before tying the knot earlier this July, per Us Weekly.
Shammas works as the assistant vice-president of global investment bank Credit Suisse. It's unclear how the couple met, but it's assumed it was in Dubai. His age is also not broadcasted online.
They were first spotted together at a Bastille concert, as previously reported. The businessman proposed to Lohan in November 2021 with a US$250,000, six-carat ring – and it's Harry Winston-designed, of course.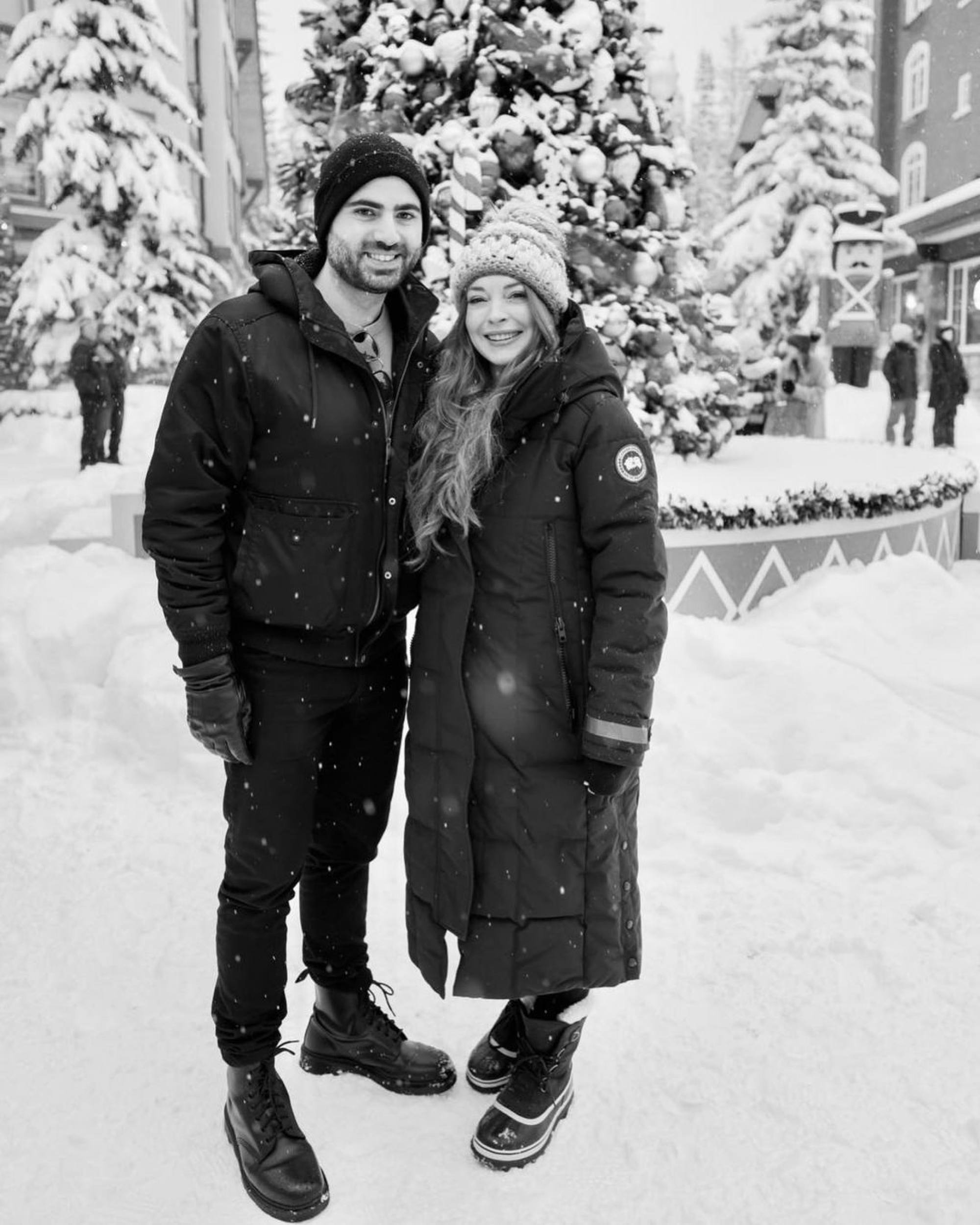 Lohan announced their marriage on Instagram with a heartfelt caption: "I am the luckiest woman in the world. You found me and knew that I wanted to find happiness and grace, all at the same time. I am stunned that you are my husband. My life and my everything."
Her Netflix deals and return to acting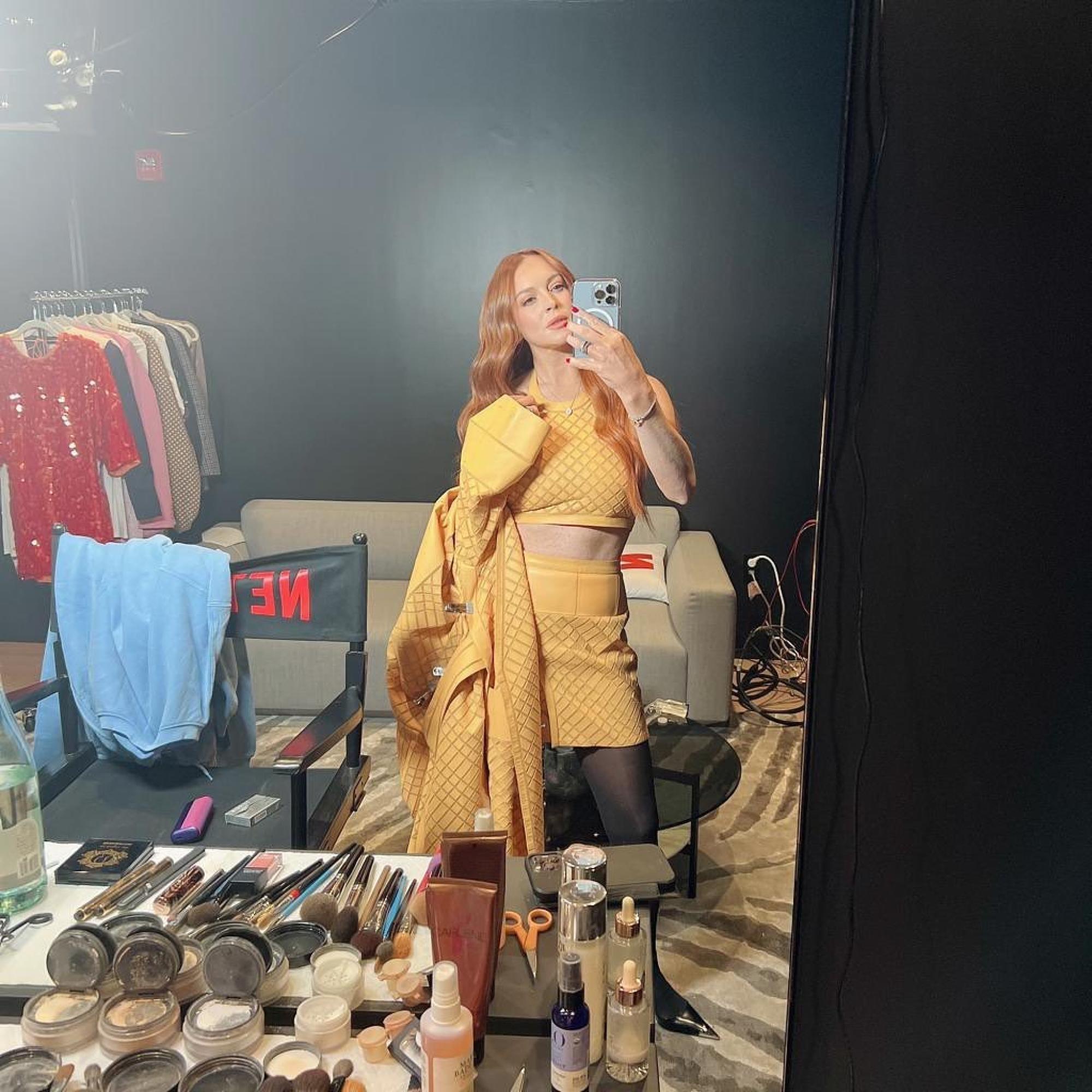 In May 2021, Netflix announced via Twitter that Lohan will star in Falling for Christmas where she plays a newly engaged spoiled hotel heiress with amnesia opposite Glee's Chord Overstreet. Earlier this year, the streaming giant reported that Lohan has two more movie deals with them: Irish Wish (2023) and an as yet unannounced title, per Variety.
Lilo, as she is affectionately called, is also serious about her second chance in acting. She told The Hollywood Reporter that doing films makes her happy: "For me, my whole life, acting is like riding a bicycle. It's just in me. It's a part of me."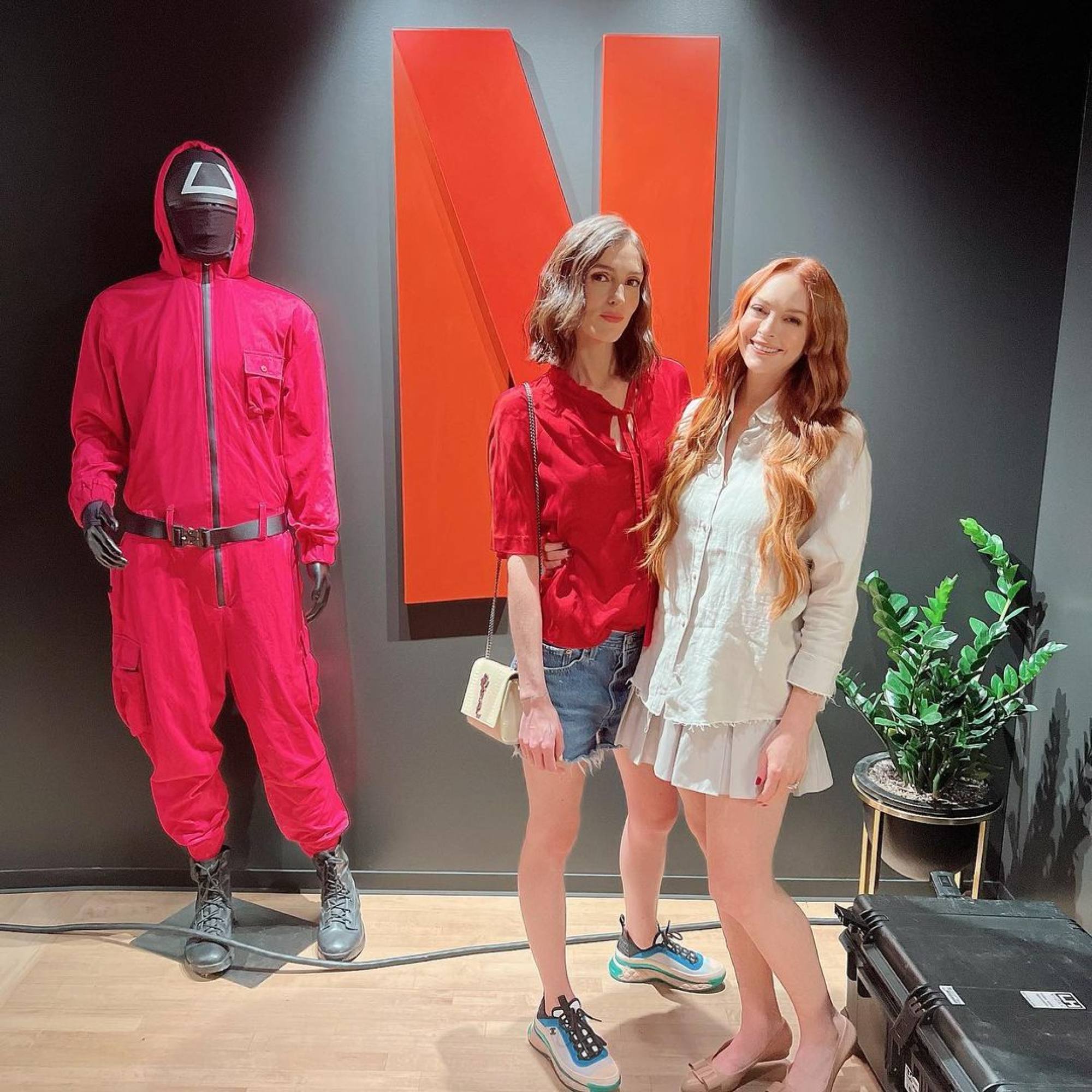 The actress is also a big fan of romantic comedy. "It comes very naturally to me to play a role, especially in a romantic comedy, so it doesn't always feel like work," she told Cosmopolitan recently.
With the stars aligned and Lohan's massive fan base rooting for her comeback, is the new "Lohanassaince" era upon us?

The Parent Trap actress was one of the biggest teen stars of the noughties, with Britney Spears, Paris Hilton, Amanda Bynes, Hilary Duff and the Olsen twins
But the Mean Girls star also did jail time and rehab in her youth – she's now back on her feet, with Oprah interviews, an MTV show and a new hubby she adores