Who is Dubai Bling's richest cast member, Ebraheem Al Samadi? He made US$40,000 from eBay resales by age 15 and built his Forever Rose empire – now he splurges his millions on Rolex and Mercedes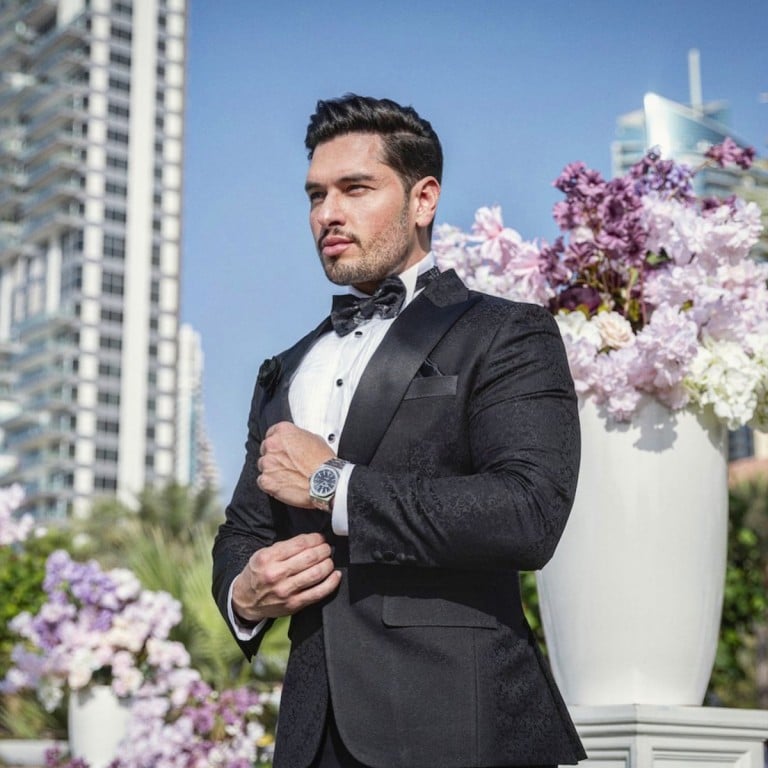 There is no rose without a thorn!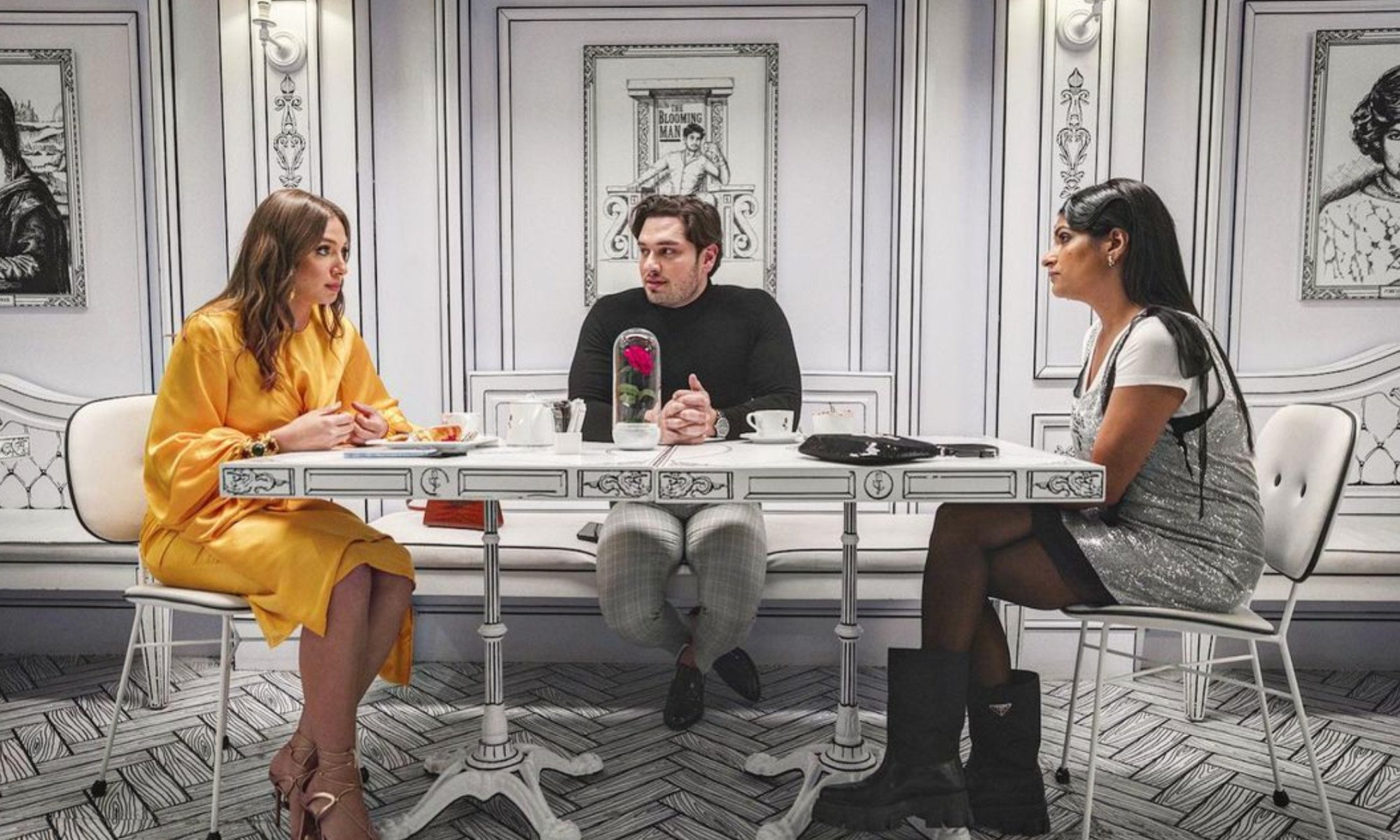 Forever Rose entrepreneur Ebraheem Al Samadi joined
Dubai Bling's 10 millionaire cast members
for the reality TV show's first season, giving a glimpse into the ultra-extravagant lives of the UAE's super-rich – with, of course, plenty of hell-raising drama.
He stars alongside
Loujain Adada
, Kris Fade, Brianna Fade, DJ Bliss, Diva Dee, Farhana Bodi, Zeina Khoury, Lojain Omran and Safa Siddiqui.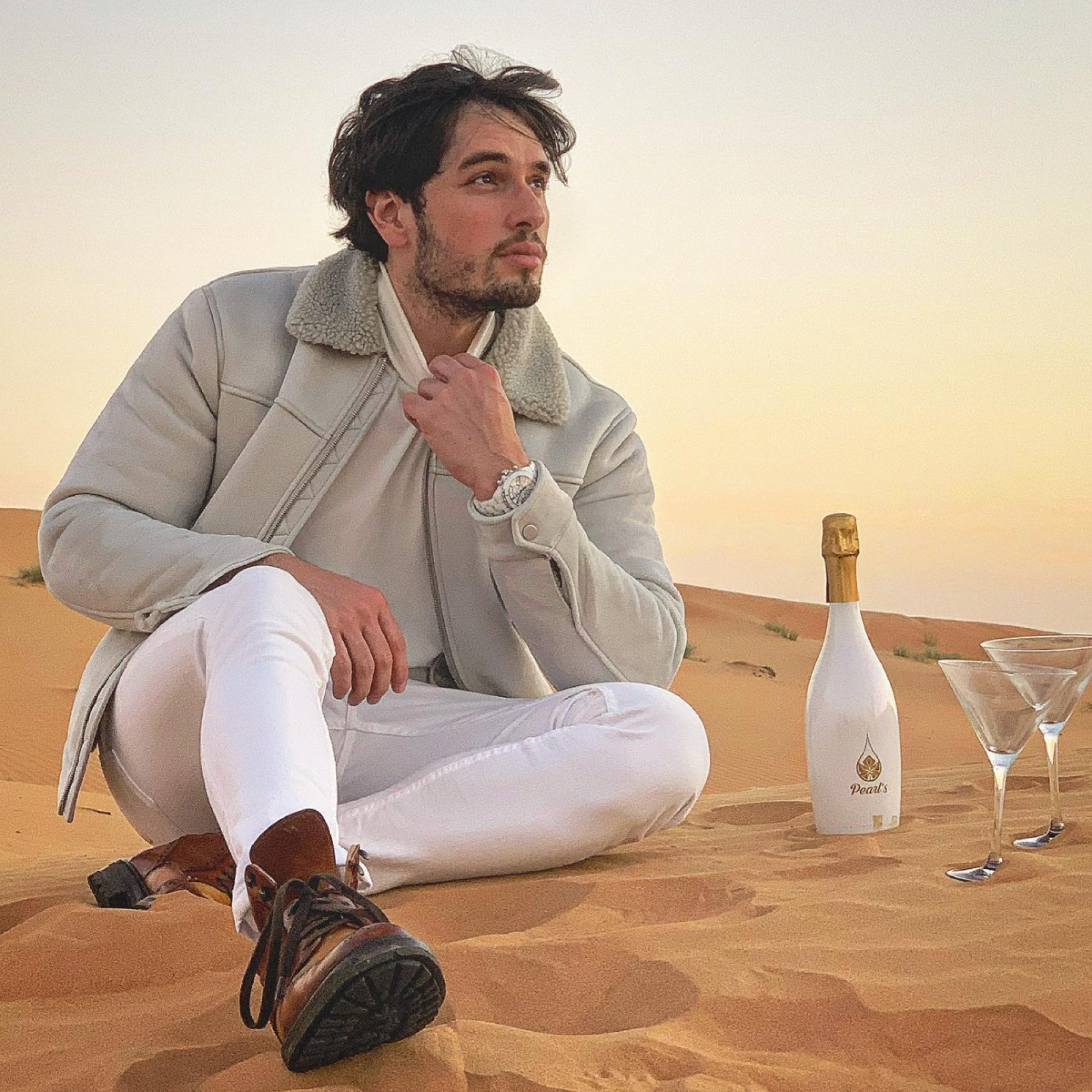 Ever since Netflix released the show in late October, reality TV fans have gone wild for these OTT socialites and the sensational dynamics between them. But one particular bachelor has won some hearts (and inevitably, haters).
So habibis, what do we know about Mr Ebraheem Al Samadi?
His early life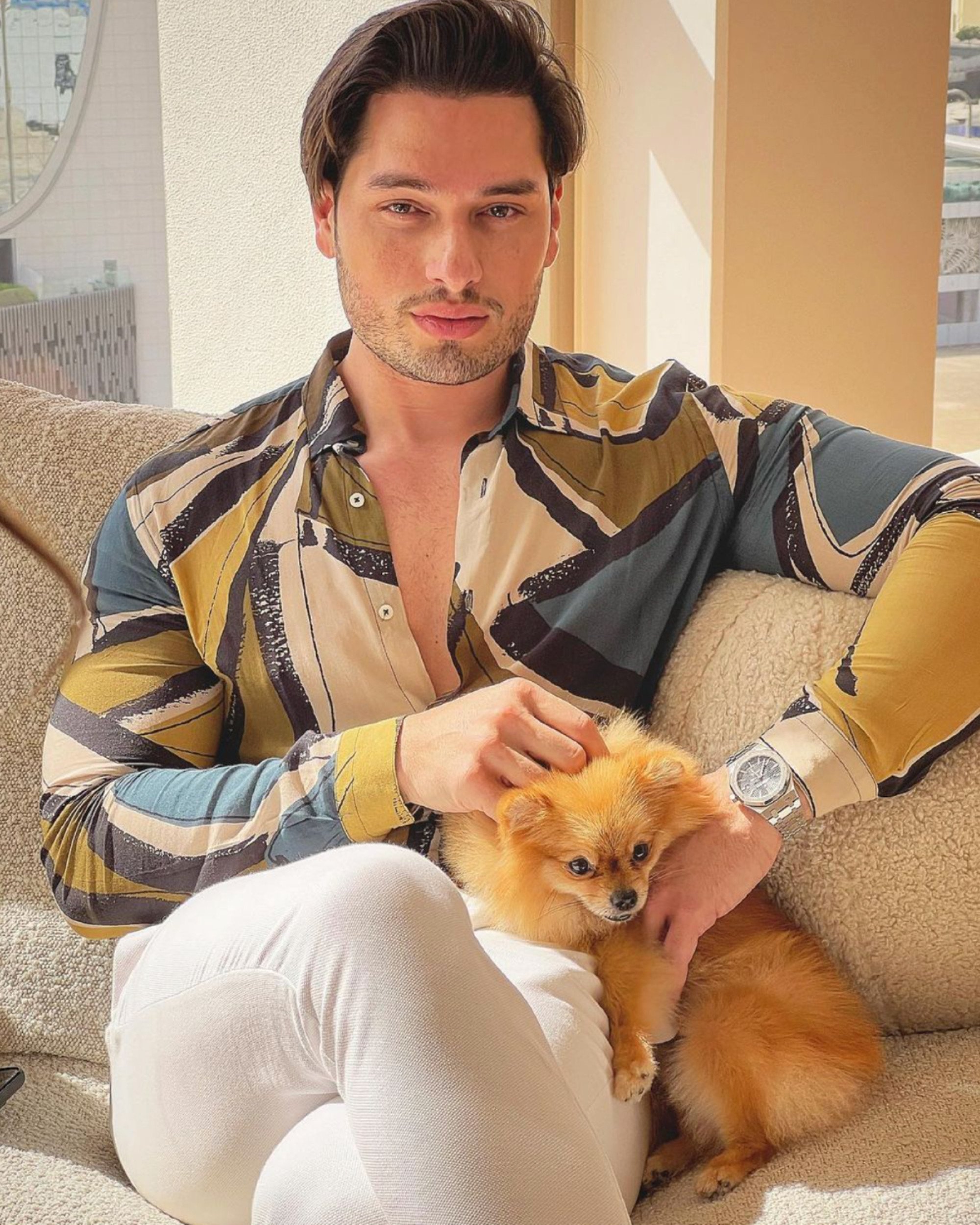 Al Samadi was born in 1988, in Kuwait, and raised in the US. His father is a wealthy Kuwaiti hotelier and his mother is American. Al Samadi was raised in Florida with his mum after his parents split up when he turned 13, per Global Citizen.
The youngest of five siblings, young Al Samadi bid his early luxurious life goodbye when he moved in with his mum in her one-bedroom flat, and began saving to start a business when he was just 14 years old, according to multiple reports.
An eBay king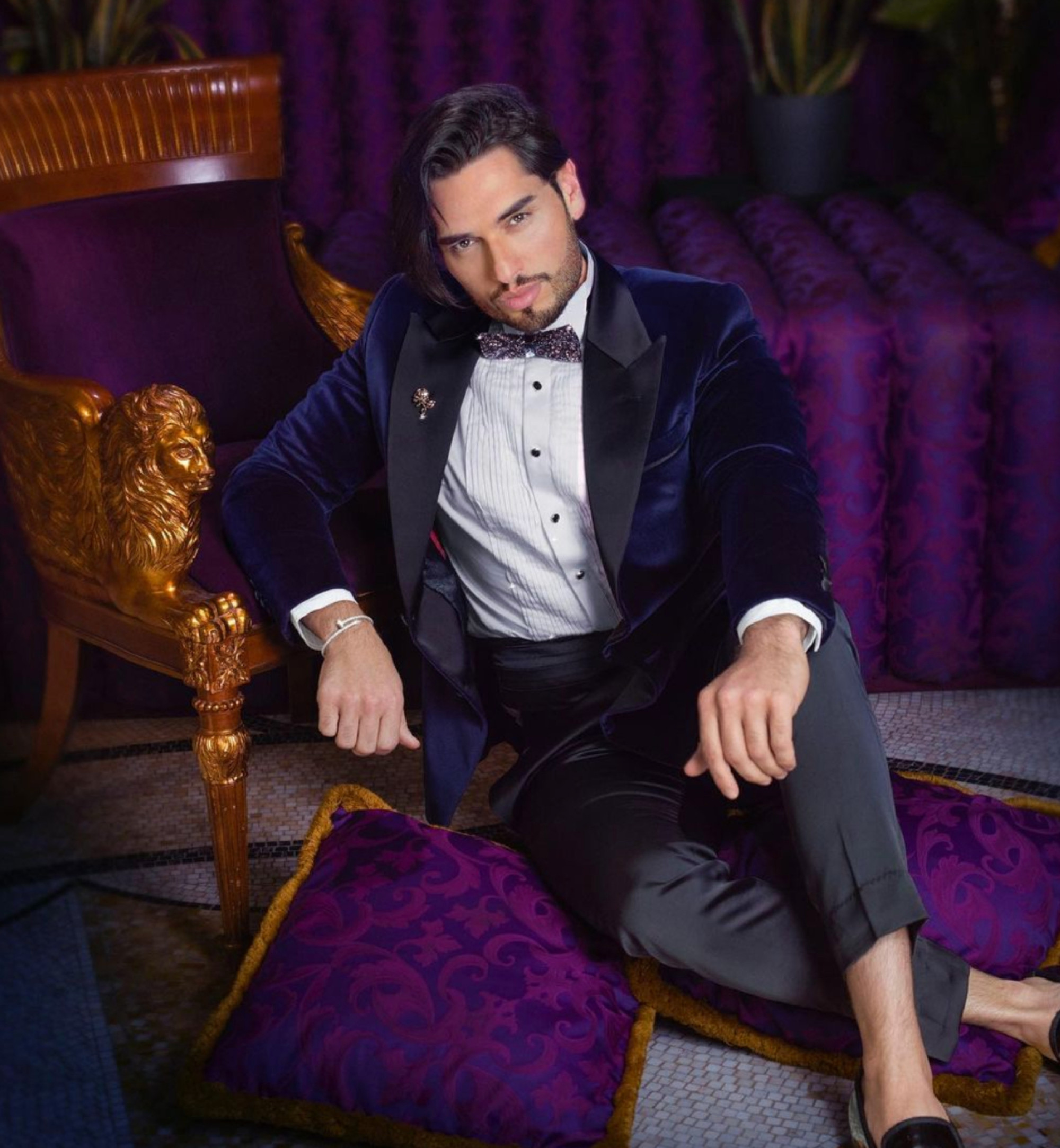 The budding businessman saw his career blossom when he launched his first entrepreneurial empire: an eBay resale operation that earned him about US$40,000 by the time he reached 15, per Global Citizen.
"I had a very good understanding at a young age of what to sell to who," he told Arabian Business.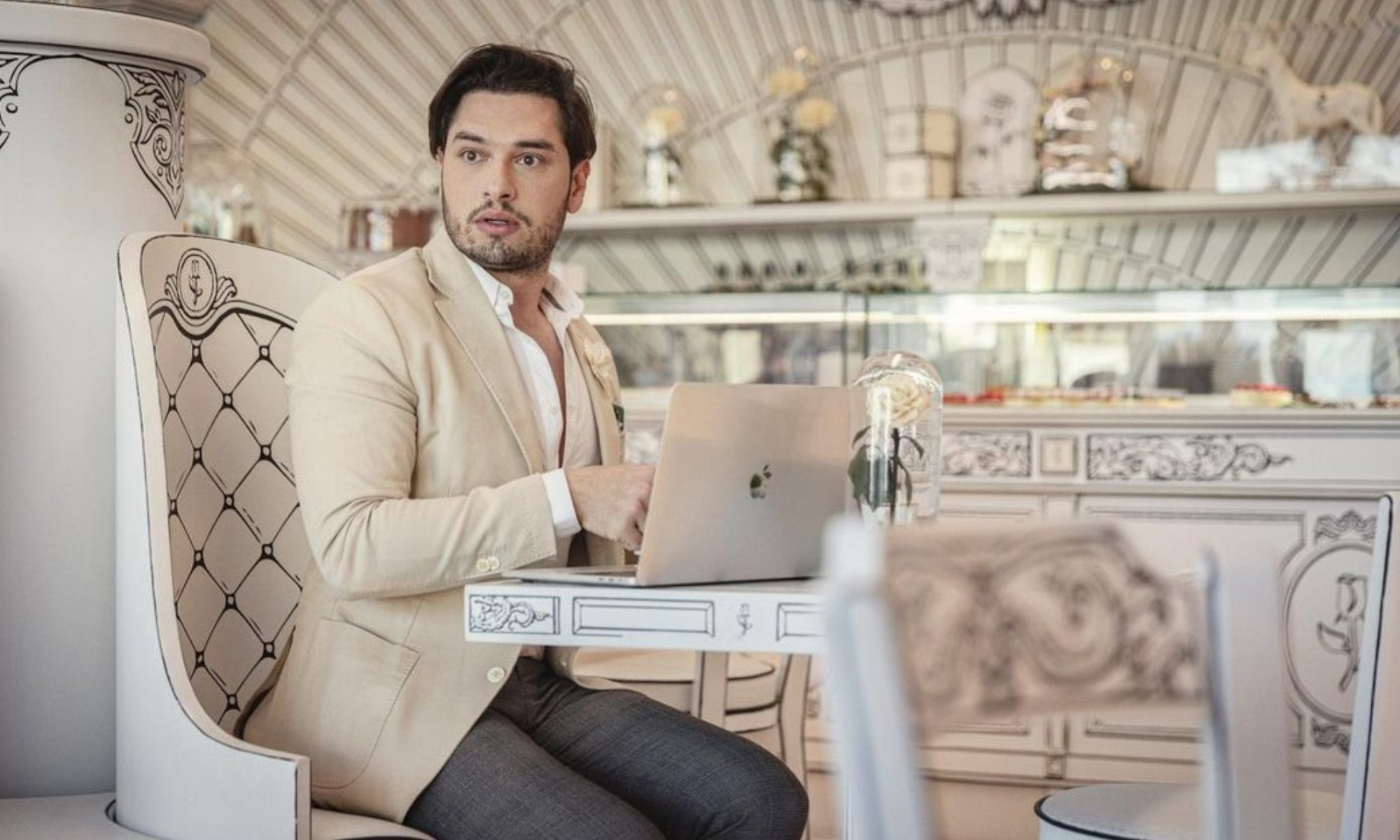 When he realised he was restricted under US child labour law to work no more than 20 hours a week, he wrote to the Florida senator requesting to test early for his high school diploma. He told Arabian Business that his appeal was granted and he passed his test with flying colours. The Arab-American turned 20 hours into 80 hours a week, working jobs from a lifeguard and rose-seller to an assistant buyer at a department store.
The world's longest-lasting roses
After several more business ventures, the go-getter went on to obtain his master's in business administration at the University of Aberdeen in London. Then he moved to
the City of Gold, Dubai
, in 2010, where he established Al Samadi Group. He later merged this with his family's hospitality enterprise and went on to acquire Forever Rose London, growing it into a US$21 million empire in under a year, according to Al Samadi's website.
The florist, which was known for bringing bouquets to London's Buckingham Palace and Brussels' Egmont Palace, was quickly expanded and now operates seven stores in the United Arab Emirates, Saudi Arabia and Qatar, Ebraheem's website says.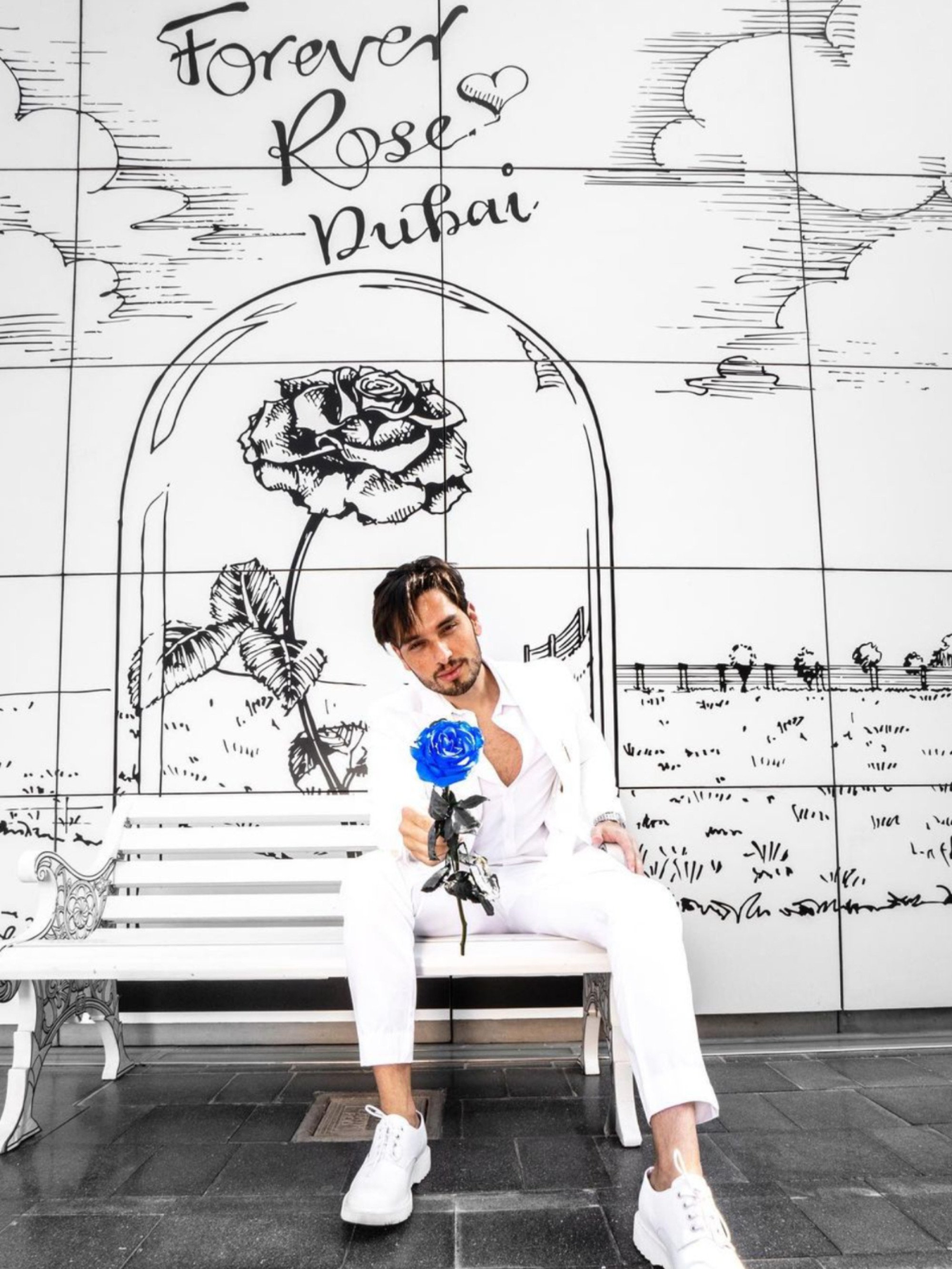 That wasn't enough for Al Samadi, however. In 2020, he opened UAE's first 2D cafe, Forever Rose Café, which now has two branches in Abu Dhabi and one in Dubai.
According to his Instagram, Al Samadi is also involved in a scent business, Forever Oud, which has been dubbed the "world's longest-lasting perfume". Clearly, he's got a recurring theme.
The family group also runs restaurants like Big Smoke Burger and The Chickery, and has the Middle Eastern rights for Amika hair products, among others.
Mummy's boy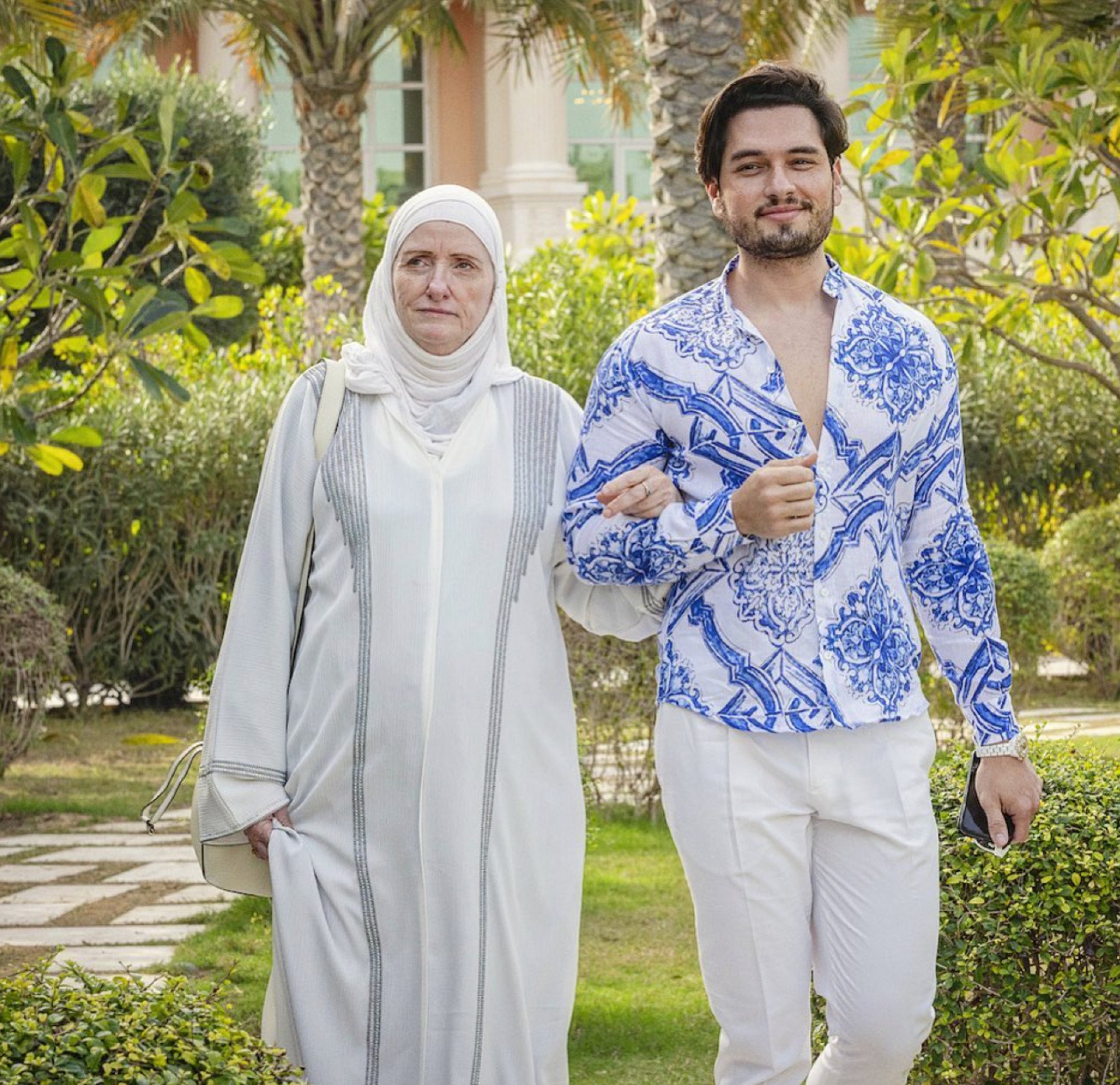 It's pretty clear from the show that Al Samadi is a true mummy's boy, from working to support his family at a young age to showcasing his close relationship with her on social media.
An eligible bachelor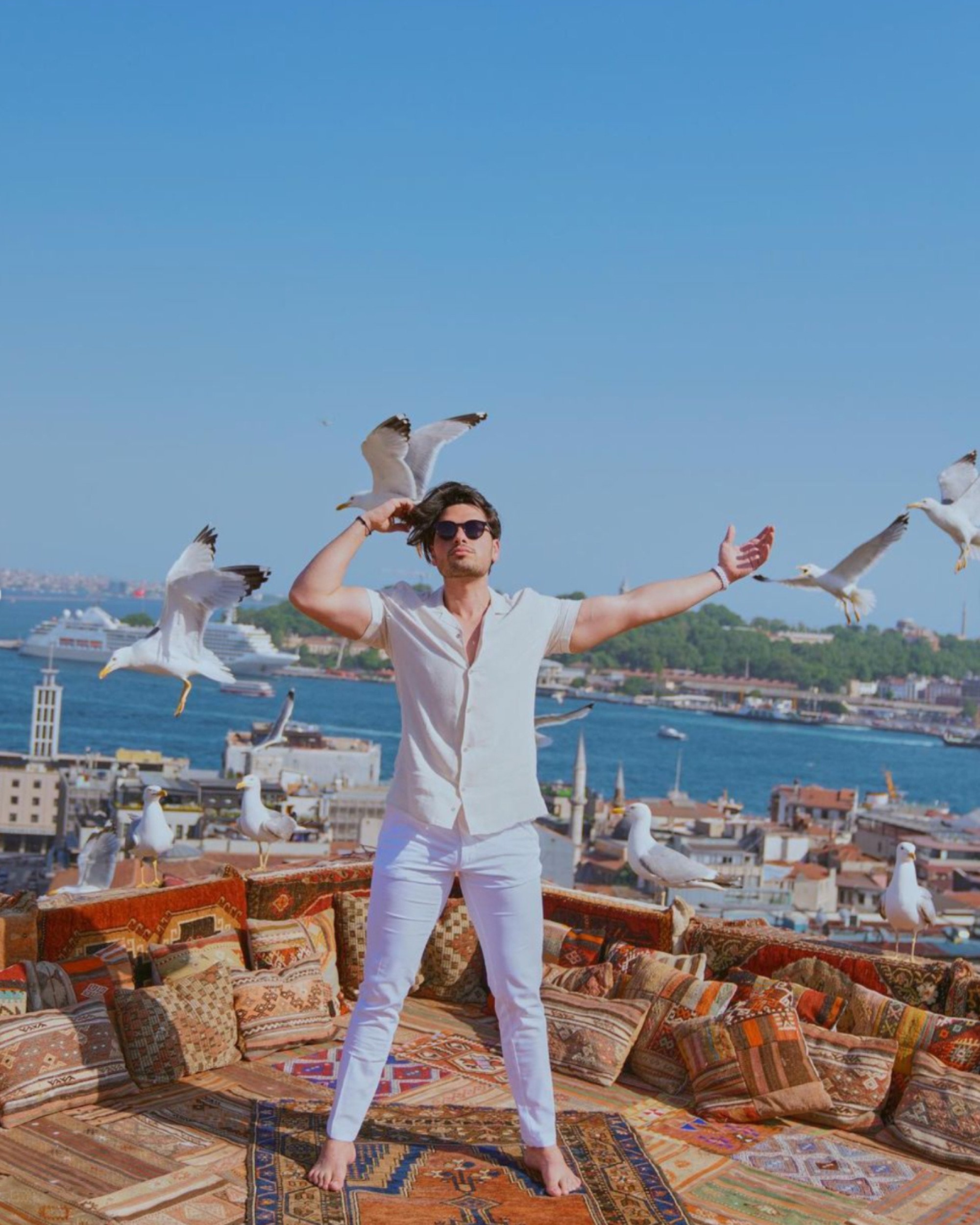 The CEO is the only one of his siblings who isn't married yet, he said in the show. But based on his recent dates, it looks like he's on the lookout!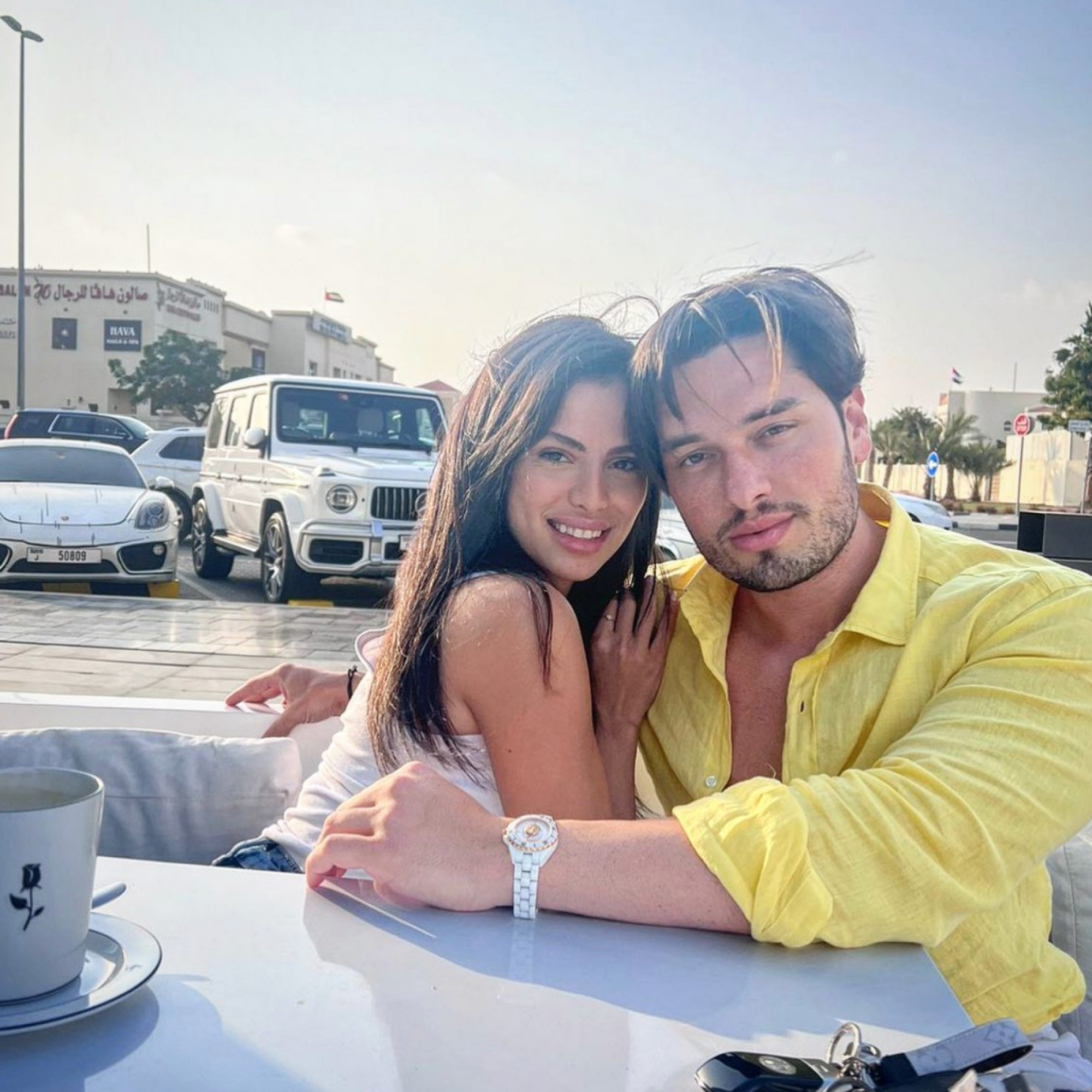 Al Samadi has also faced speculation from netizens about his sexuality, but he hasn't addressed any of the rumours so far.
Gym bunny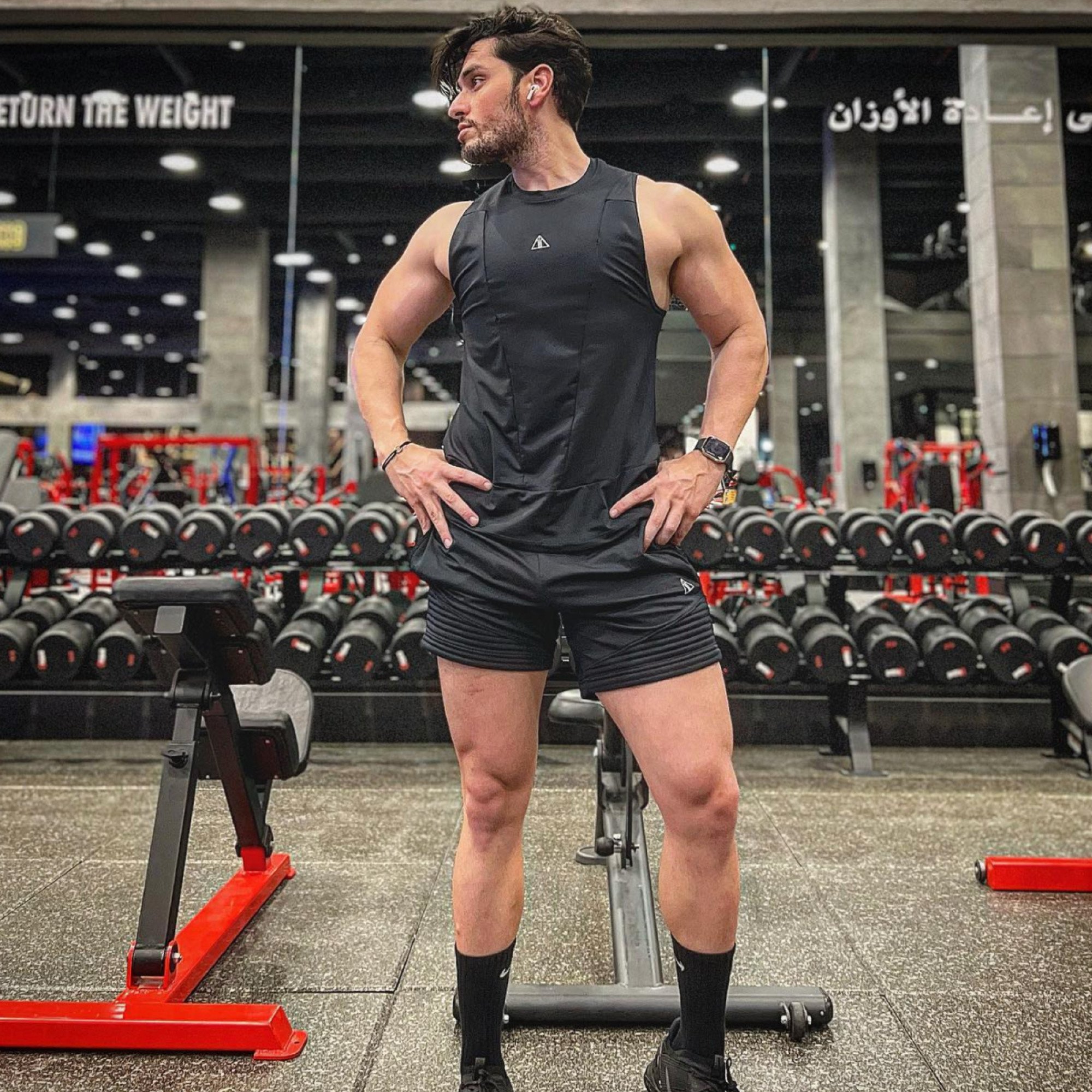 Talk about fitspo! "The Blooming Man" – Al Samadi's handle on his website and Instagram – often takes selfies at the gym, showing off his toned physique, and has mentioned Oxygen Gym O2 Fitness as one of his go-to fitness spots on his Instagram profile. He's also been seen horseback riding in several of his posts at Dubai's A3yan Stables.
The rich life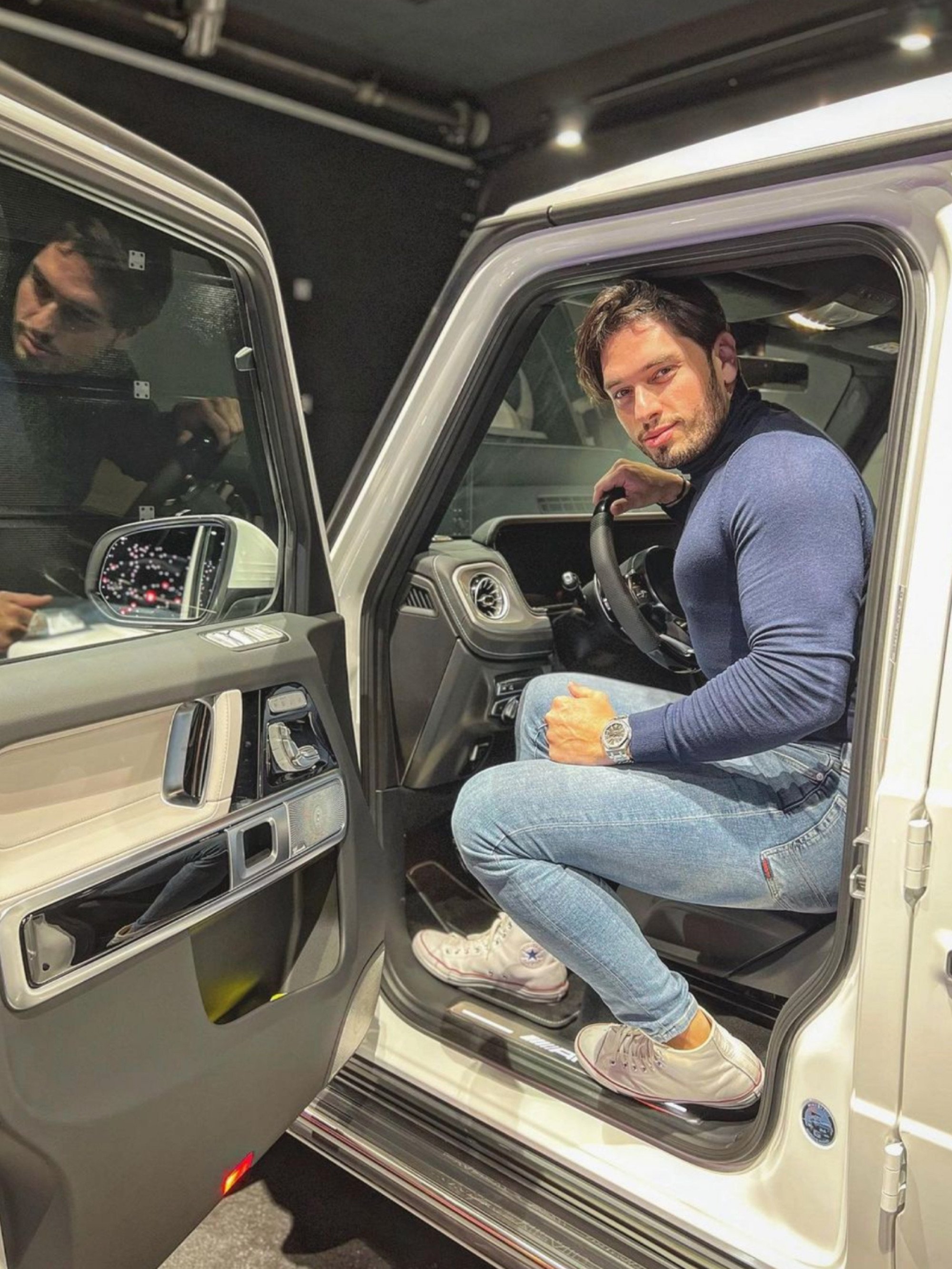 A quick scan through Al Samadi's social media will show his uber-wealthy lifestyle, which involves constant jet-setting and dining at the hottest spots in town. The most expensive thing he owns? His Mercedes G63 2022 AFG, which costs around US$270,000.
His most prized possession, meanwhile, is his US$500,000 watch collection, he told Masala. He bought his first
Rolex watch
– without "daddy's money" – at 17, per Arabian Business.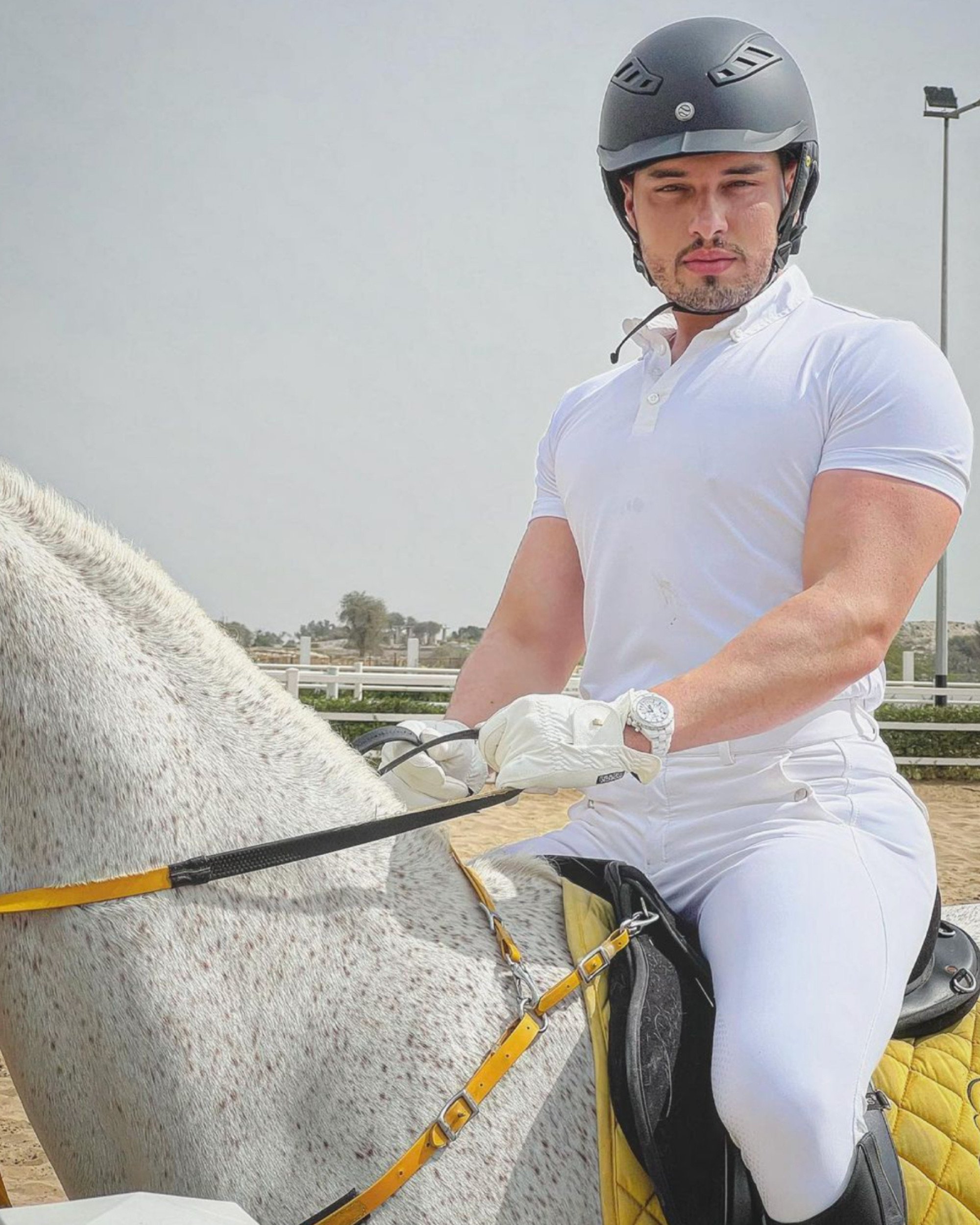 But is he the richest cast member of Dubai Bling? Apparently so, according to several media outlets. Thanks to his savvy business acumen, he's worth about US$50 million, reports Women's Health Magazine.

The Arab-American CEO stars alongside Loujain Adada, Kris Fade, Brianna Fade, DJ Bliss, Diva Dee, Farhana Bodi, Zeina Khoury, Lojain Omran and Safa Siddiqui on the new reality TV show
The self-made entrepreneur started working at 14 in Florida, then acquired London's Forever Rose, which used to supply flowers to Buckingham Palace and Brussels' Egmont Palace