Michelle Yeoh on Avatar 2, Bond and representation in Hollywood: the Malaysian actress talks James Cameron, female filmmakers and her Oscar-tipped triumph, Everything Everywhere All at Once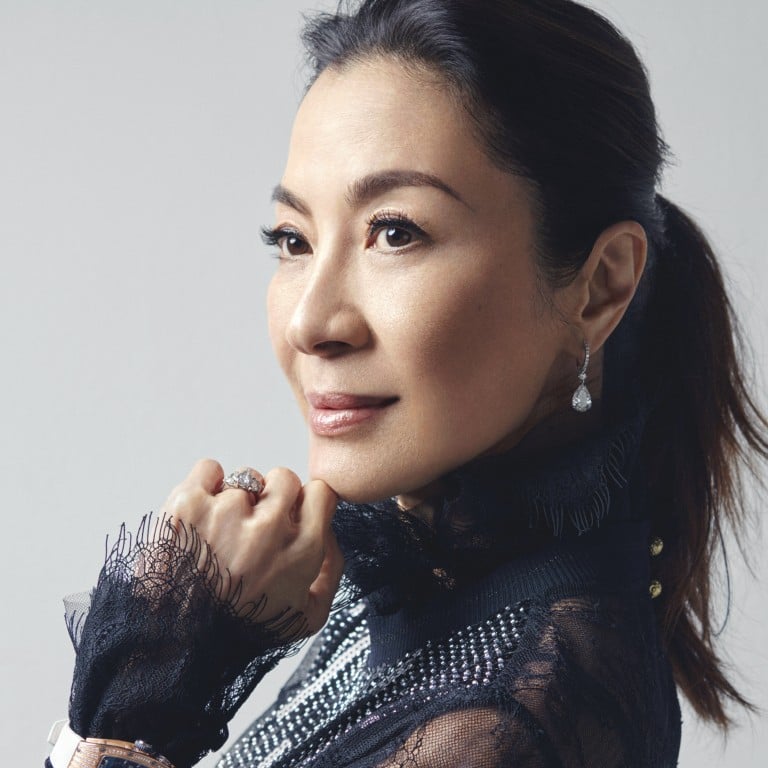 This is turning out to be a remarkable time in the life of Michelle Yeoh. Not that she needs more laurels – after all, the Malaysian actress is already a living legend thanks to international blockbusters like Crazy Rich Asians, Crouching Tiger, Hidden Dragon, and the Bond film Tomorrow Never Dies. She also made a mark playing Philippa Georgiou in the popular TV series Star Trek: Discovery, and starred in Marvel's first Asian cast-led movie, last year's Shang-Chi and the Legend of the Ten Rings.
Recently celebrating her 60th birthday, on August 6, Yeoh is next set to appear in Avatar: The Way of Water, director James Cameron's long-awaited follow-up to his 2009 blockbuster, Avatar. Due out in December, it's the first of four sequels due for release at two-year intervals. Yeoh will appear in all of them.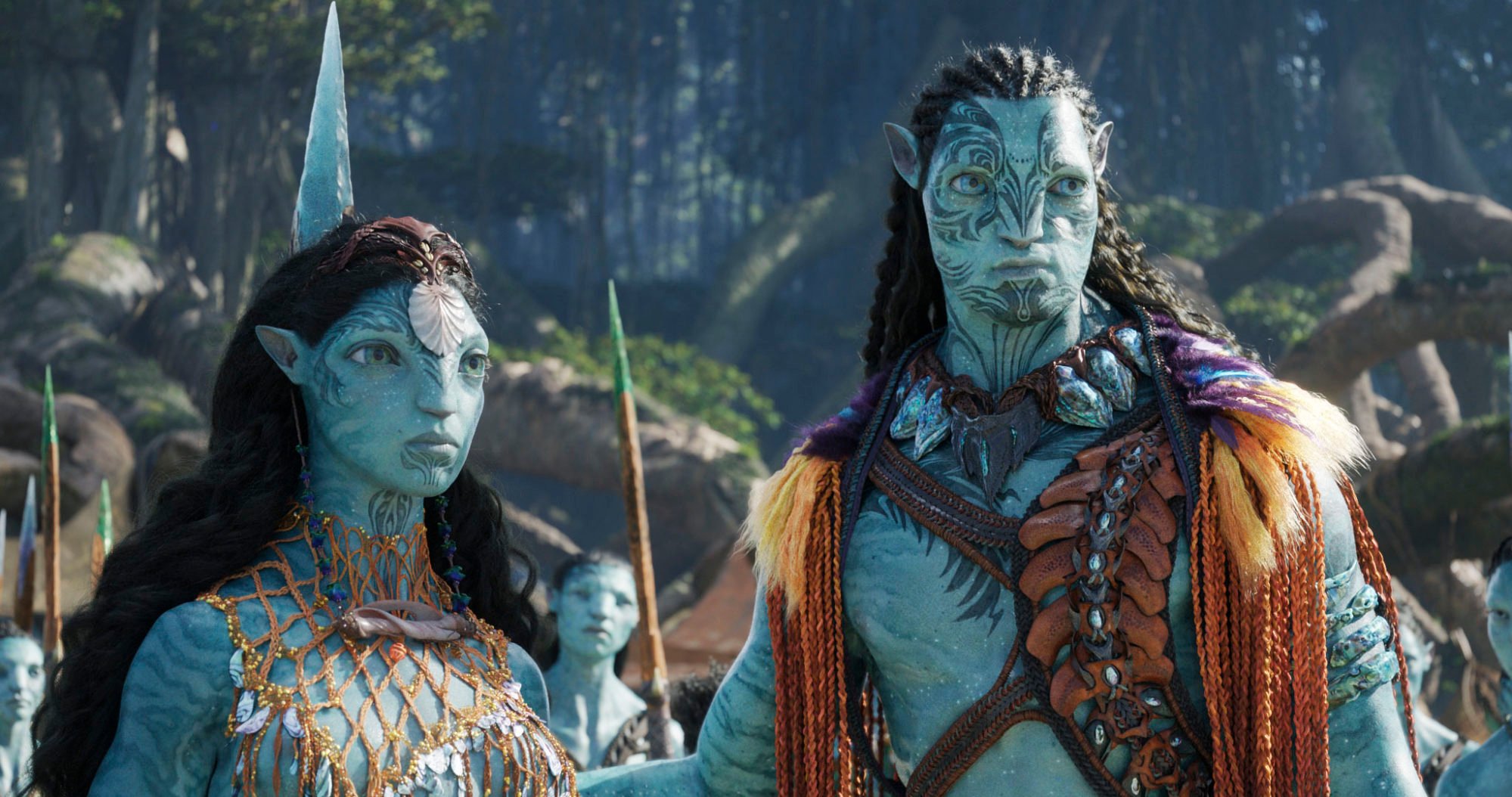 Though plot details for The Way of Water are more closely guarded than state secrets, we do know that it takes place more than a decade after the events in the first film and that Yeoh will be playing a scientist, Dr Karina Mogue.
"We shot for a few weeks, and I was so impressed with the work that he's done, the work that he's doing, the energy. He's a genius, he's a walking genius. And I really enjoyed the experience and I can't wait to go back soon, I hope," she says.
As a big fan of the original film, credited as a key factor in popularising 3D, Yeoh felt honoured to be part of one of the most ambitious franchises ever.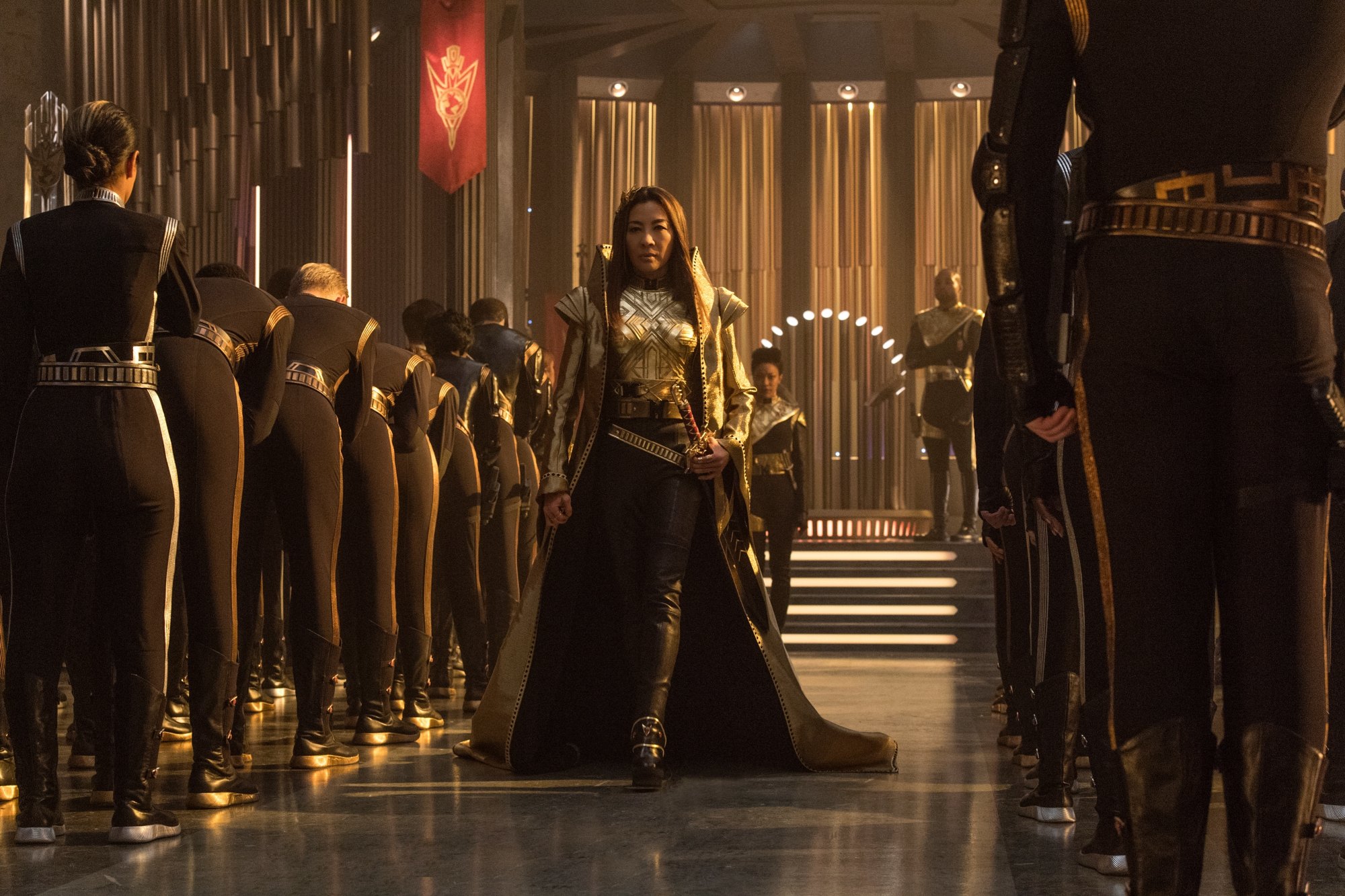 "I said to James 'I don't know why I'm here, I'm here because you're a genius and I am the biggest fan. I mean, I would be your coffee lady. I would just come here and sit down and watch you," she gushes. "He's created these amazing worlds and there's just no end to it. You just sit there in awe and listen, and he's very giving and sharing, so it makes life so easy."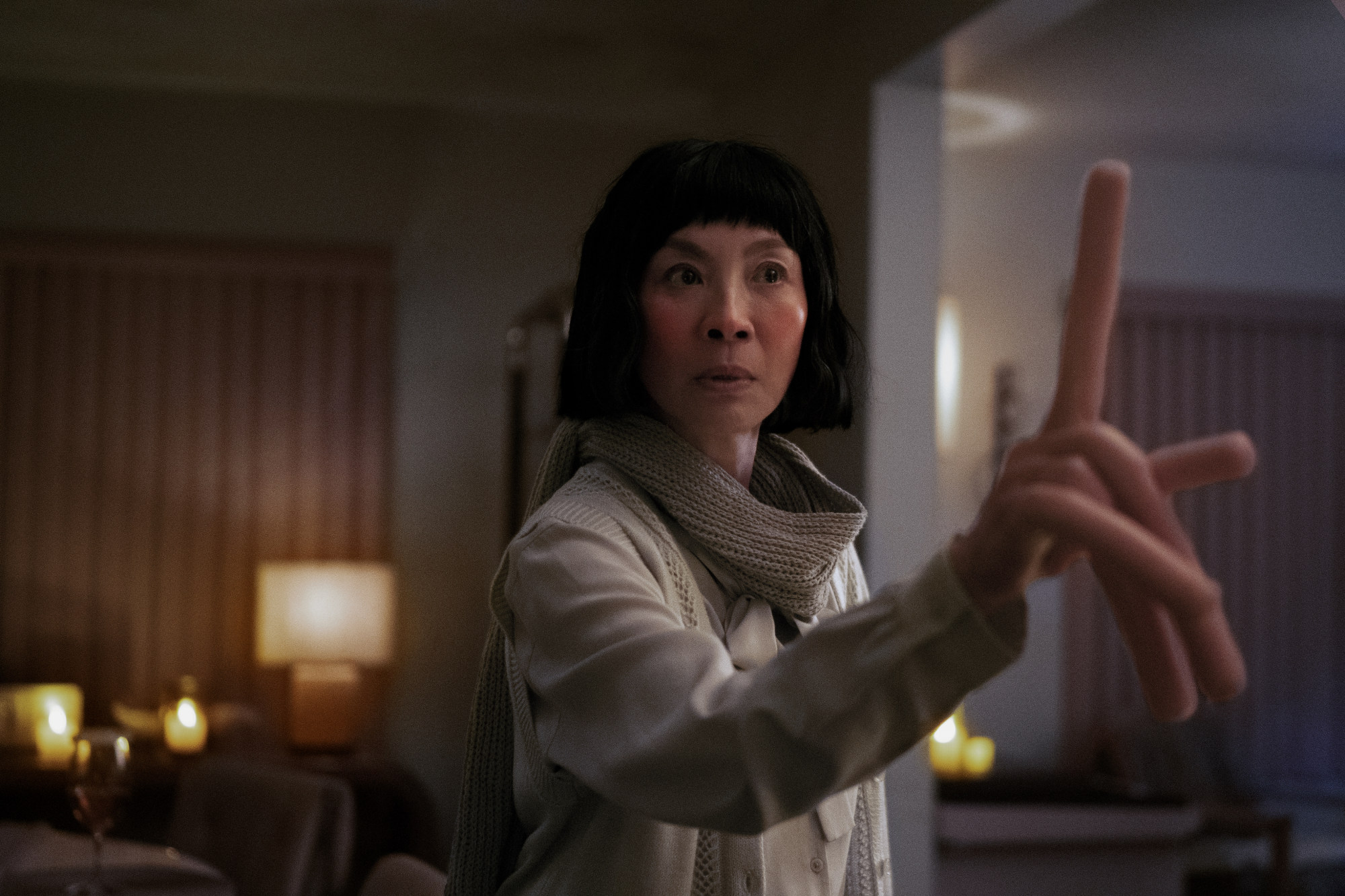 On top of this, Yeoh has lately earned a wealth of critical and public acclaim as the star of Everything Everywhere All at Once, the madcap action adventure film that sees her tap into alternate realities as a kung fu expert, a teppanyaki chef and a global superstar not so dissimilar to her real-life self.
Not only did the genre-bending movie surprise industry experts by earning just over US$100 million at the global box-office, but it also catapulted Yeoh back into the public imagination.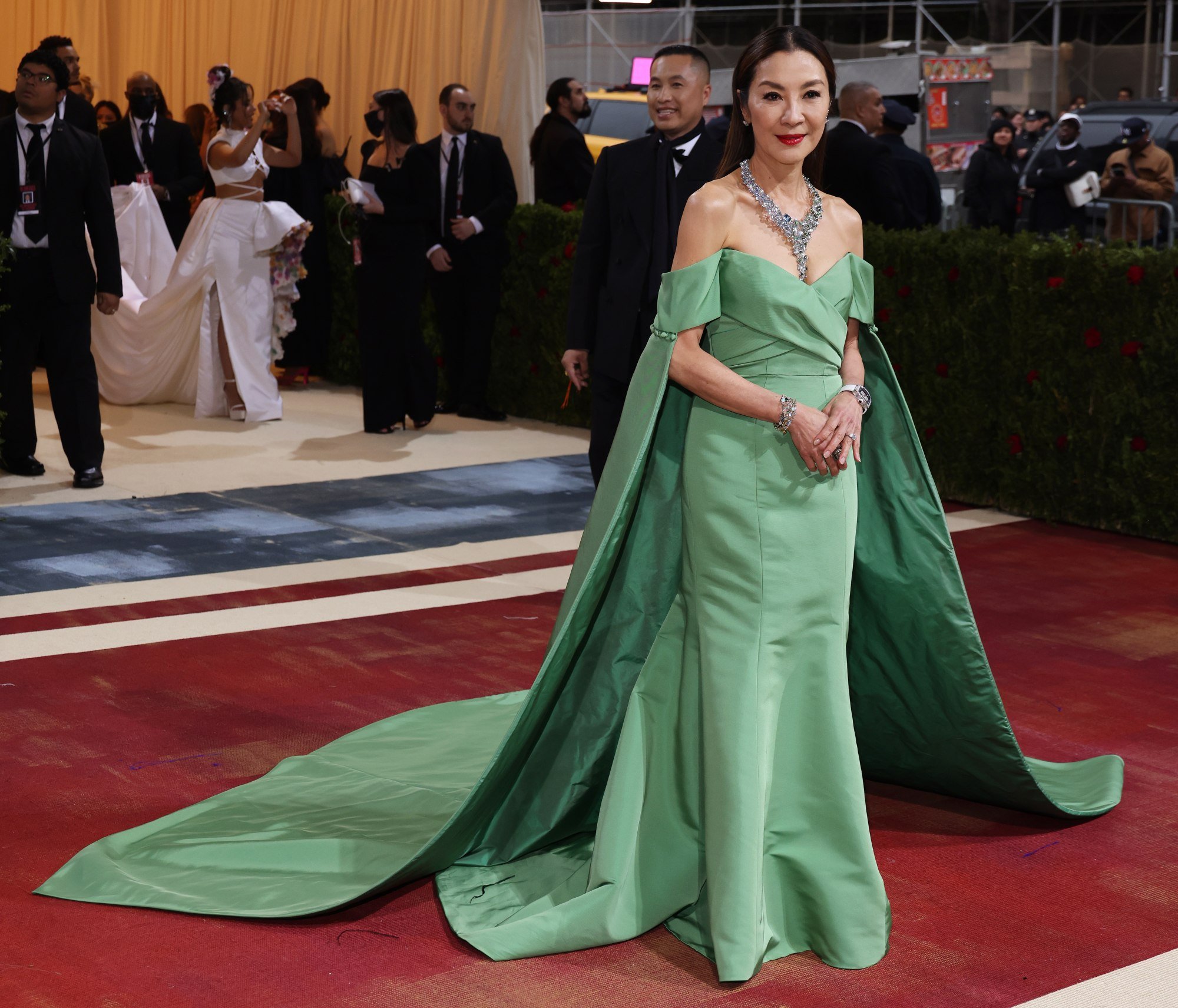 She is now viewed as a serious contender for a best actress Oscar nod for what was one of her rare chances at a lead role. Directed by the Daniels duo (aka Daniel Kwan and Daniel Scheinert), Everything Everywhere All at Once sees her play Evelyn, a hard-pressed laundromat owner facing a massive tax bill who acquires very special skills that not only save the world but also her relationship with her husband.
"I felt that this was such a perfect opportunity to give a voice to the very ordinary mothers and housewives who are out there, you know, doing the most mundane things and getting so taken for granted," says Yeoh. "And then let her discover that, oh my God, she is a superhero."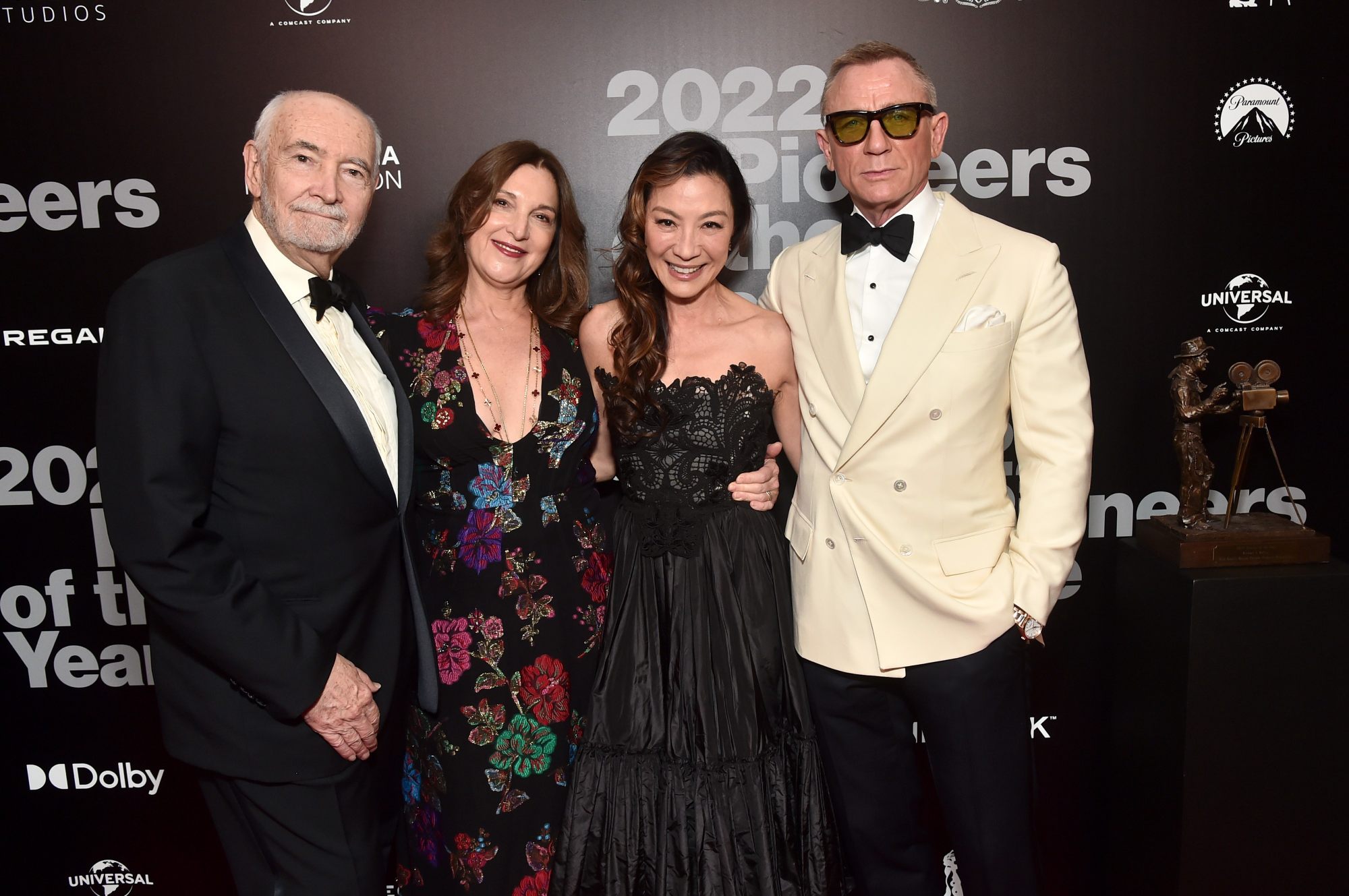 Audiences have been drawn to her compelling portrait of a woman who discovers that ordinary values and underlying spirit can be very powerful forces when put to the test under extraordinary circumstances.
One of Everything's central messages that personally appealed to Yeoh was the importance of not giving in to misfortune and learning to overcome failure.
"Failure and mistakes factor into who you are, and make you who you are," she says. "I don't think anybody has gone through life without spectacular failures or disappointments.
"But how do you come back from that? That is the most important thing. That's what tells you what kind of person you are, and what you will make of your own life. And for me personally, I try and learn from my mistakes."
Evelyn is one of the most meaningful roles of her career because of the character's underlying humanity and desire to do the right thing to protect her family. "At the end of the day, that symbolism reminds us that even though we are puny humans, we do have a superpower, which is called kindness," she says. "And if we were kind to ourselves and kind to each other, this whole world would be a much better place."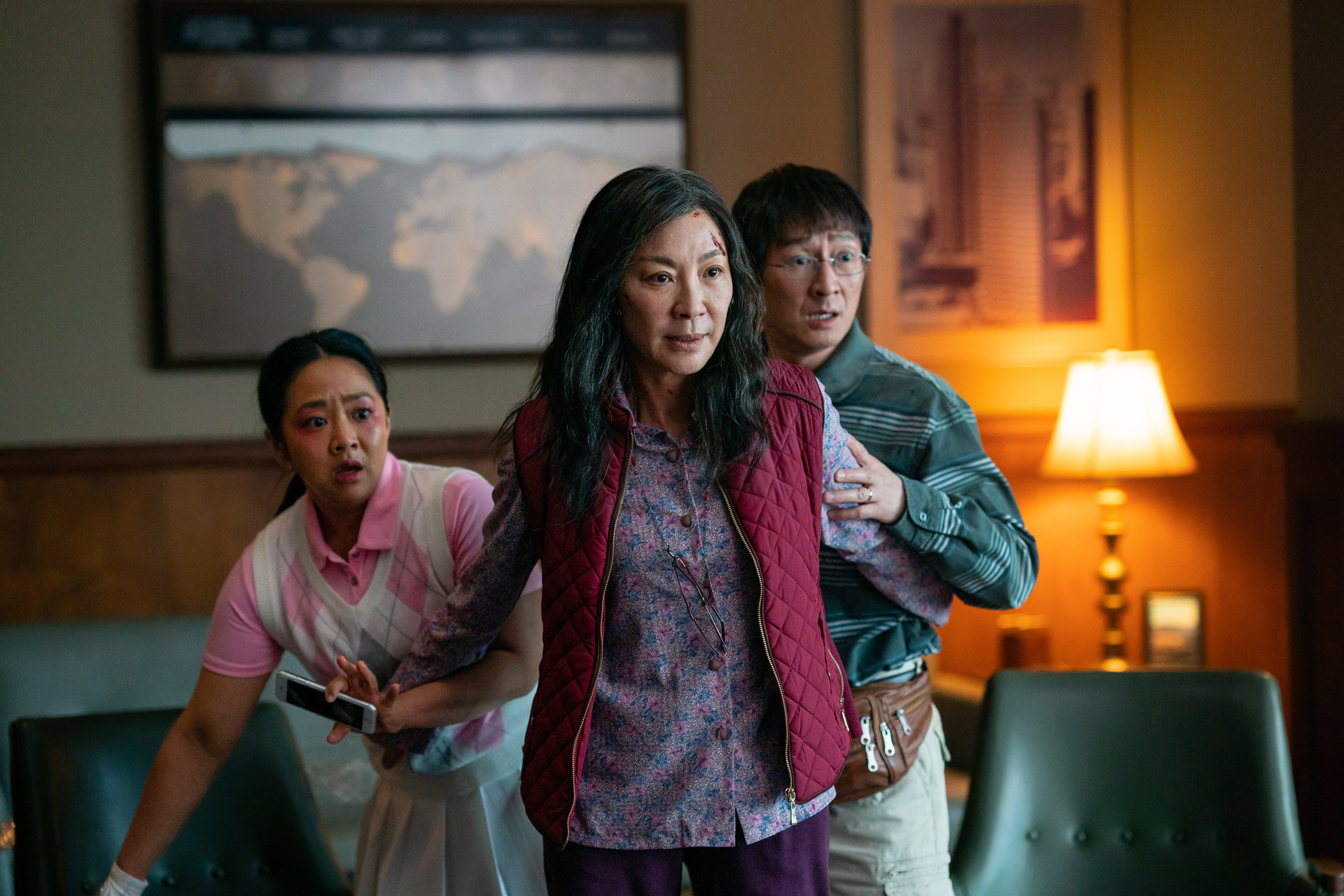 Yeoh's world is certainly in a much better place these days. Coinciding with the success of Everything, she was honoured at this September's Toronto International Film Festival with the Share Her Journey Groundbreaker Award, recognising her as one of Hollywood's leading female luminaries.
"The privilege of being women filmmakers also comes with a heavy burden," said Yeoh during her acceptance speech. "As women, we are privileged to work in one of the most open-minded and forward-thinking industries, yet women are still glaringly under-represented in the top levels of our industry.
"In addition to often needing to be twice as good and often only half as compensated, we must also be leaders, role models and beacons for the next generation, which is why we need to amplify our voices, challenge the status quo, and empower women to get involved both behind and in front of the camera."
Born and raised in Malaysia, Yeoh was an aspiring ballet dancer as a teenager and originally intended to run her own dance school, until a back injury led her to rethink her career ambitions.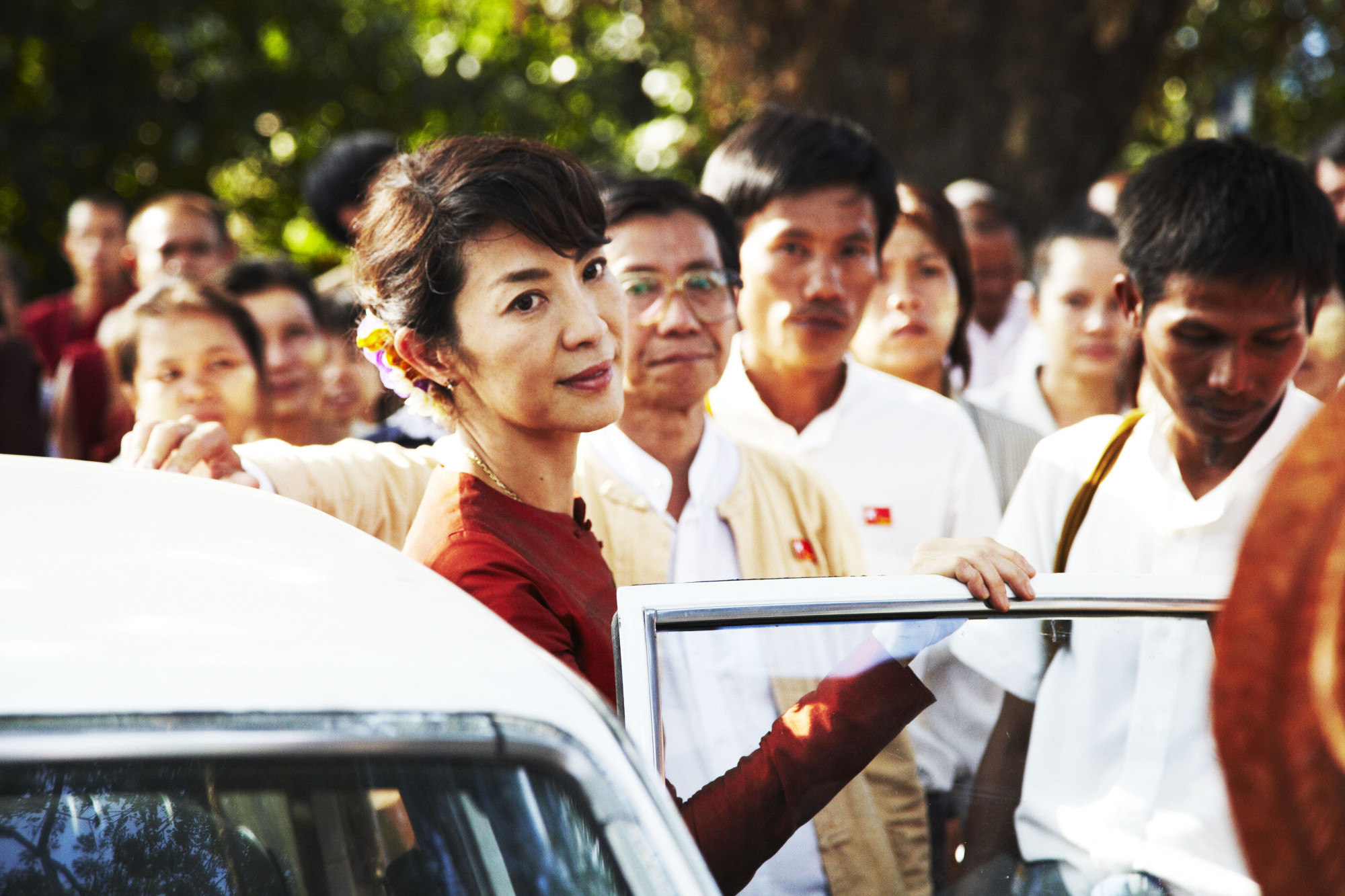 Yeoh then began competing in beauty competitions which led to her being crowned Miss World Malaysia in 1983. An advertising executive spotted her and thought she would be a good choice to work opposite Jackie Chan – already a major star – in a watch commercial produced by D&B Films, a Hong Kong production outfit run by another martial arts master, Sammo Hung.
Hung was so impressed by Yeoh's abundant charisma and natural beauty that he cast her opposite him in the 1984 action comedy The Owl vs. Bumbo. Despite being relegated to the "damsel in distress" role, Yeoh was fascinated to watch Hung and other male cast members shooting elaborate martial arts sequences. As a former dancer, Yeoh appreciated the intricate choreography required to film the action scenes and started thinking how she would love to try her hand at daring leaps, kicks and other kinds of stunts.
In a twist of fate, she decided to retire from acting in the late 80s after marrying wealthy businessman Dickson Poon, Hung's partner at D&B, in 1988. The marriage lasted only three years, however, and Yeoh began her screen comeback in 1992's Supercop, the wildly successful action film that co-starred Yeoh opposite Jackie Chan, and is regarded as a landmark in the Asian action genre.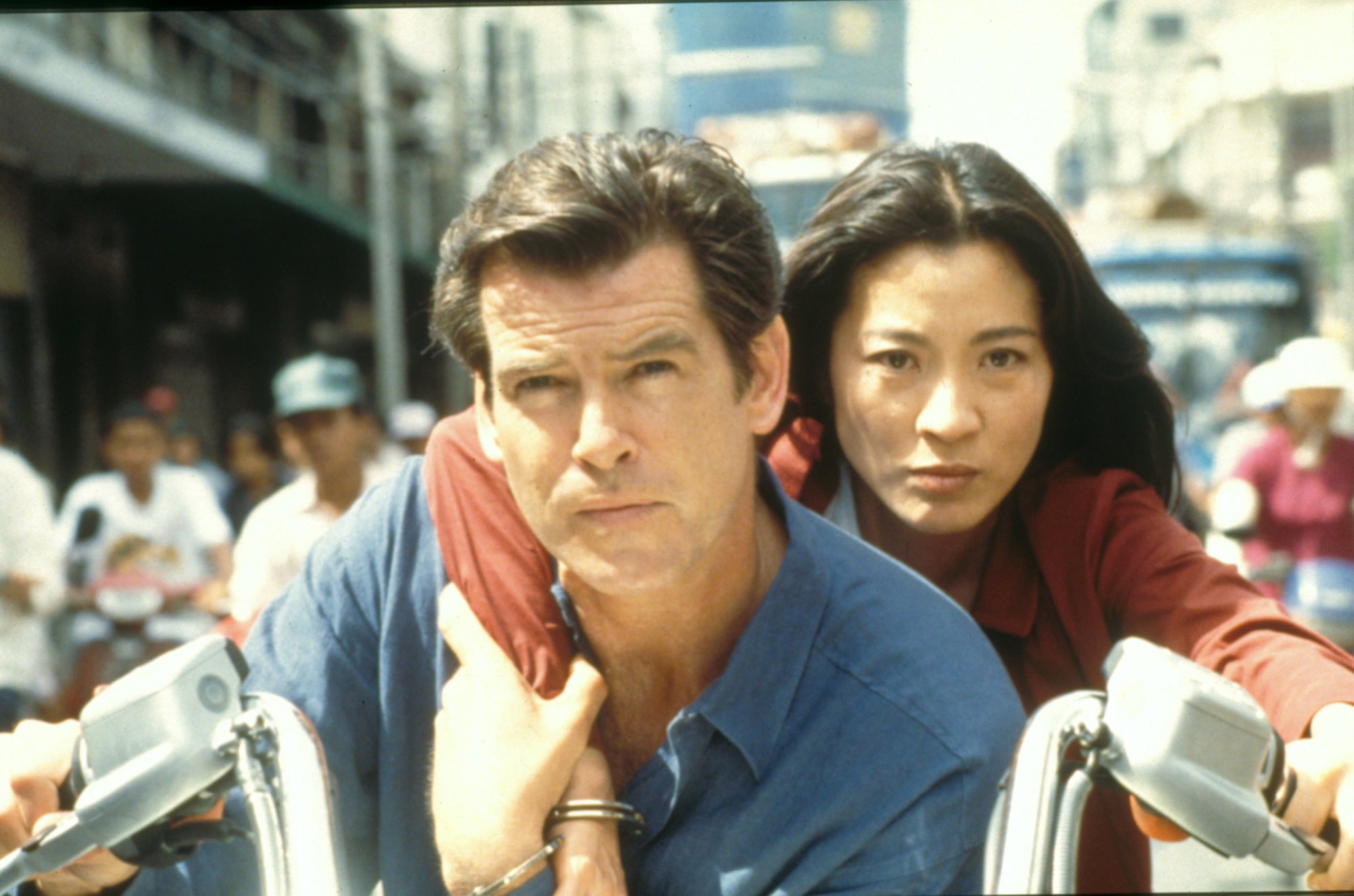 An English-dubbed Supercop was later released in the US in 1996, one of the first times an Asian production was given wide distribution. Made for a minuscule budget of US$900,000, the film went on to earn US$16 million and turned Yeoh into the world's leading female martial arts star.
Her physical prowess in the film intrigued the producers of the Bond franchise and they decided to cast her opposite Pierce Brosnan in the lead role of Chinese spy Colonel Wai Lin in 1997's Tomorrow Never Dies. But unlike many other actresses in 007 films, Yeoh's Colonel Lin was not your typical Bond girl.
"The producers saw that Bond had to evolve," she said. "They thought Bond had to be very present in this time where women are all stepping up, and women are on equal terms in every way, and there were just no questions asked about that."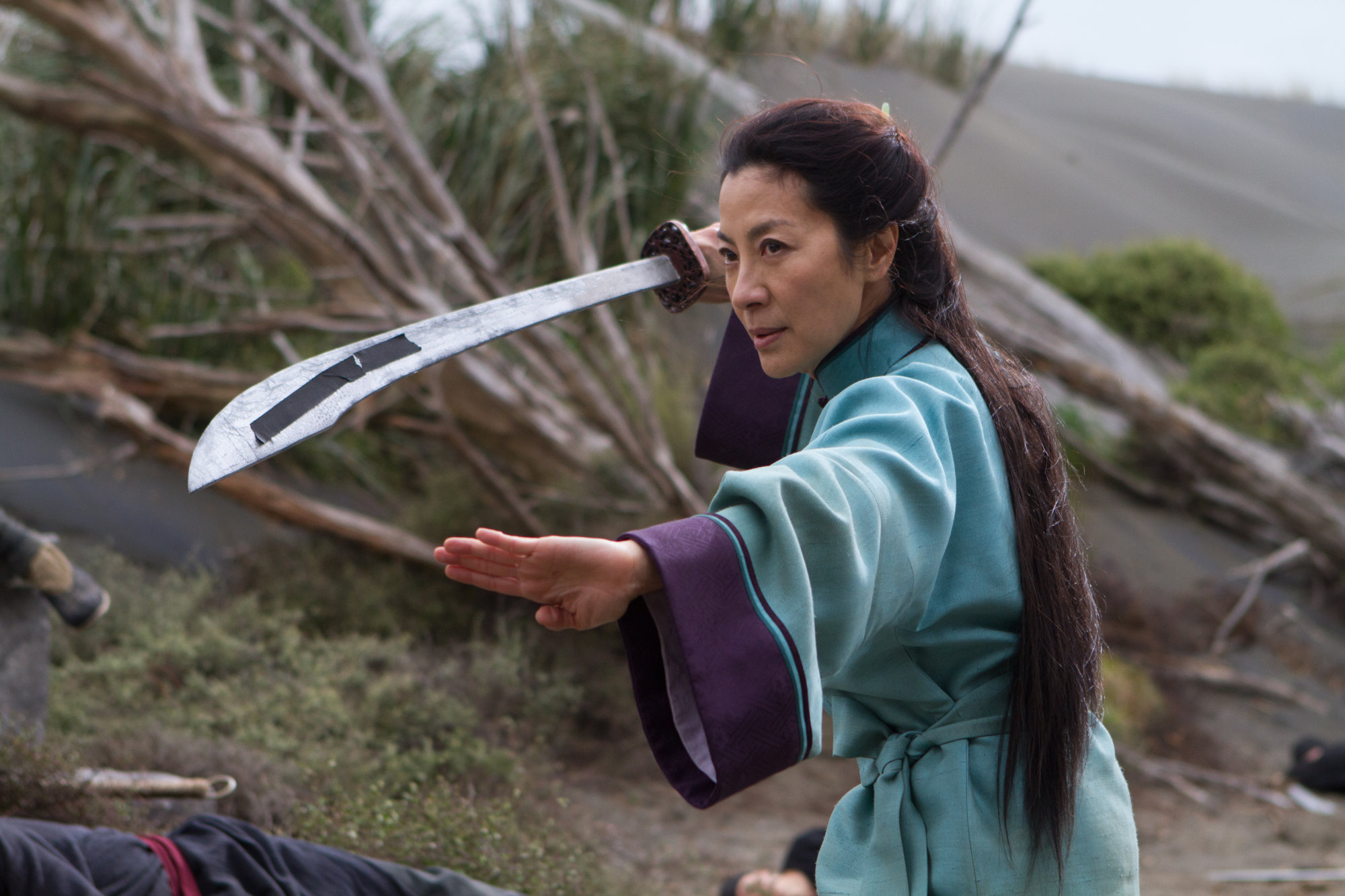 Subsequently, Yeoh achieved the greatest triumph of her career in 2000's Crouching Tiger, Hidden Dragon, directed by Taiwan's Ang Lee. The film won four Oscars, including for best foreign language film, and cemented Yeoh's reputation as a kung fu action star.
"[Making martial arts films] was so challenging [but] I really, really enjoyed it very much because you had to literally fracture your mind into knowing the moves and doing them like you're a master," she says.
As for her latest role, Yeoh reckons Evelyn in Everything Everywhere All at Once may be one of her most important yet.
"I'm glad to see that women are now getting more opportunities," she says. "The tide has turned, but we also need to be responsible, good storytellers and seize the opportunities that are presented now for women, for diversity. But don't let it just be lip service, it has to mean something. So this movie in particular, it's about an Asian immigrant woman … an ageing Asian immigrant woman. When was the last time you saw that, right?"

Michelle Yeoh's role in Avatar: The Way of Water remains hush-hush – but she told us she's signed up for three more sequels in James Cameron's sci-fi saga
After 007 and Crouching Tiger, Malaysia's most famous actress helped make history in Crazy Rich Asians and Marvel's Shang-Chi – now at 60, she's being tipped for an Oscar (at last)