Inside Tiffany Trump's fairy tale wedding to her billionaire heir hubby, Michael Boulos – Donald, Melania, Ivanka and the rest of the clan attended the Lebanese-American-themed nuptials at Mar-a-Lago
Tiffany Trump is married!
Her new hubby is heir to Boulos Enterprises, a Nigerian distribution and assembly for vehicles run by his father Massad Boulos.
The couple has been dating since 2018 and announced their engagement in January 2021, as Tiffany's father Donald Trump finished his term as US president.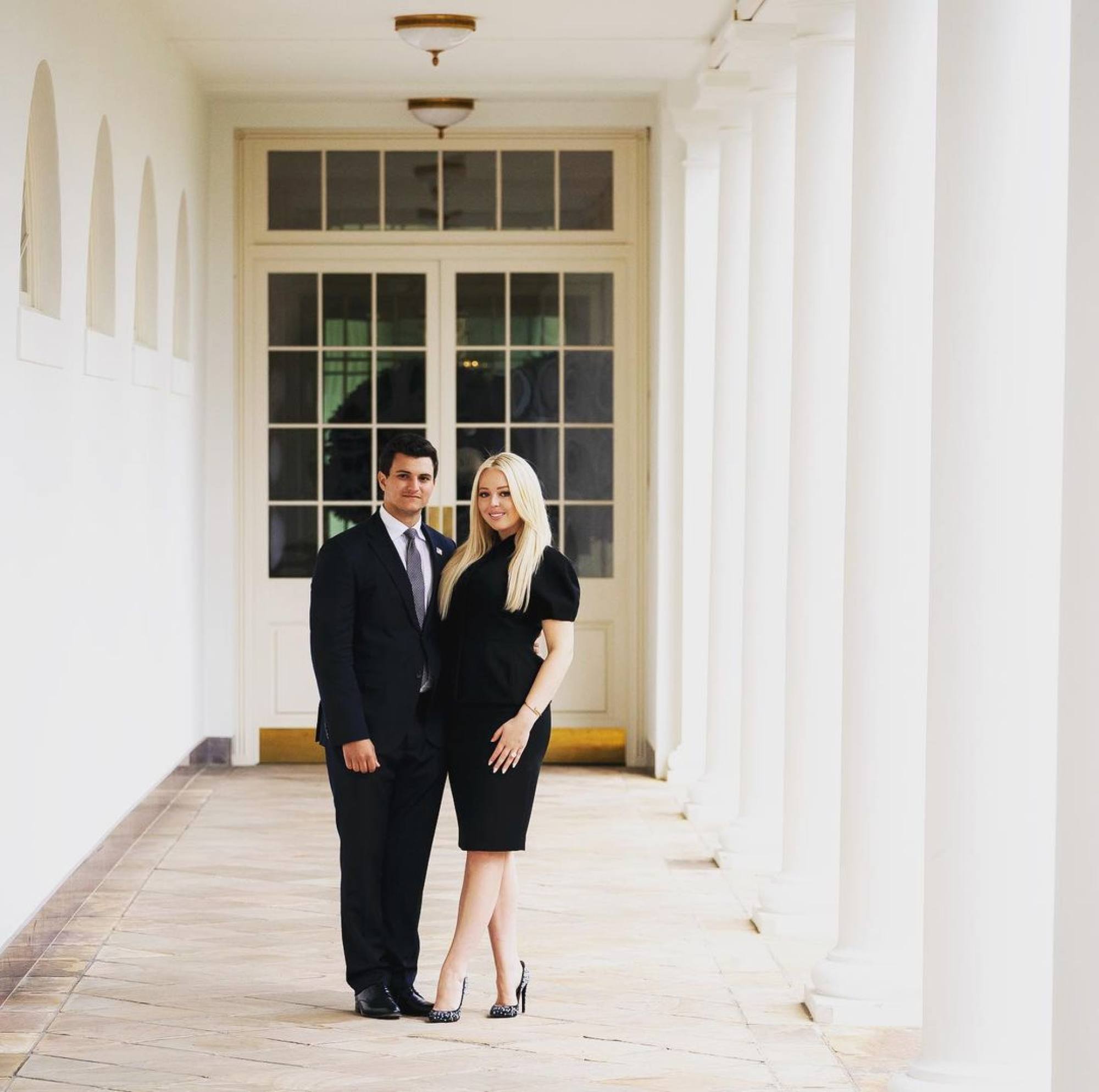 Here's everything you need to know about the most glamorous wedding of 2022!
The bold Lebanese theme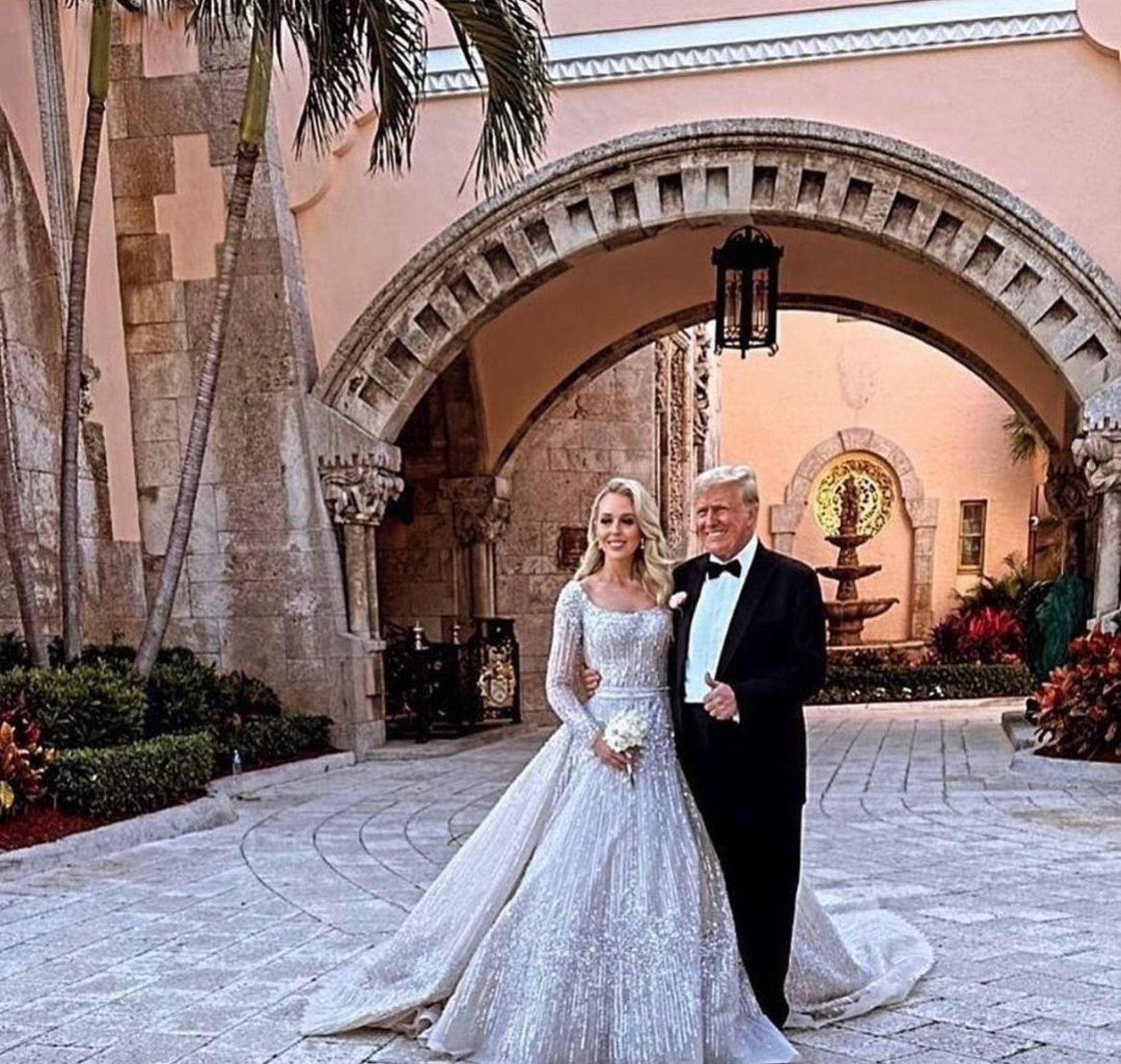 The wedding was held at her father's Mar-a-Lago resort in Palm Beach, Florida, The New York Times reported. The couple hired Toni Breiss, a Lebanese wedding and event planner, to arrange their dream nuptials. Breiss is known for her over-the-top bashes, and images from the day show that he pulled out all the stops for the Trump wedding.
The former US president walked his youngest daughter, 29, down the aisle with an array of bold flowers arching over them. Blues, purples, pinks and creams created an eye-catching backdrop for the bride and her father.
According to People, Tiffany's mother Marla Maples said that Tiffany chose the venue because it was her childhood home and "where she was brought into the world".
At the reception, candles, purple lighting and massive flower arrangements adorned the tables as guests ate and drank in celebration of the couple getting married.
Footage from the wedding shows a number of dance performances to entertain guests.
The fairy tale dress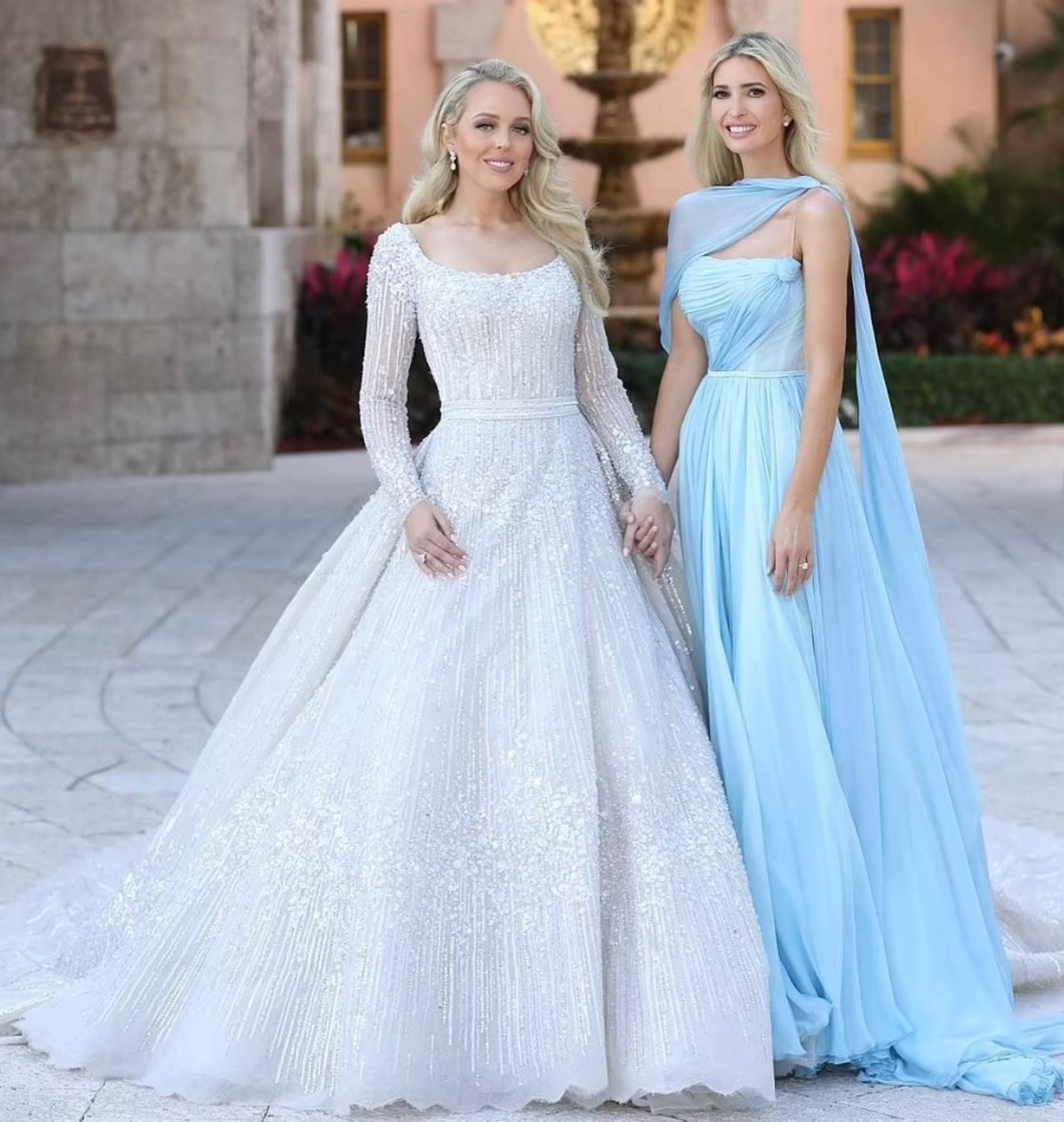 People magazine also reported that Tiffany's dress was a nod to her 25-year-old husband's Lebanese heritage. Maples told the publication, "It's a Lebanese-American wedding, so we were happy to have Elie Saab create the magic." The long-sleeved gown appeared to be diamond-encrusted and had a square neckline with a pinched waist. Tiffany wore her hair down with simple diamond earrings.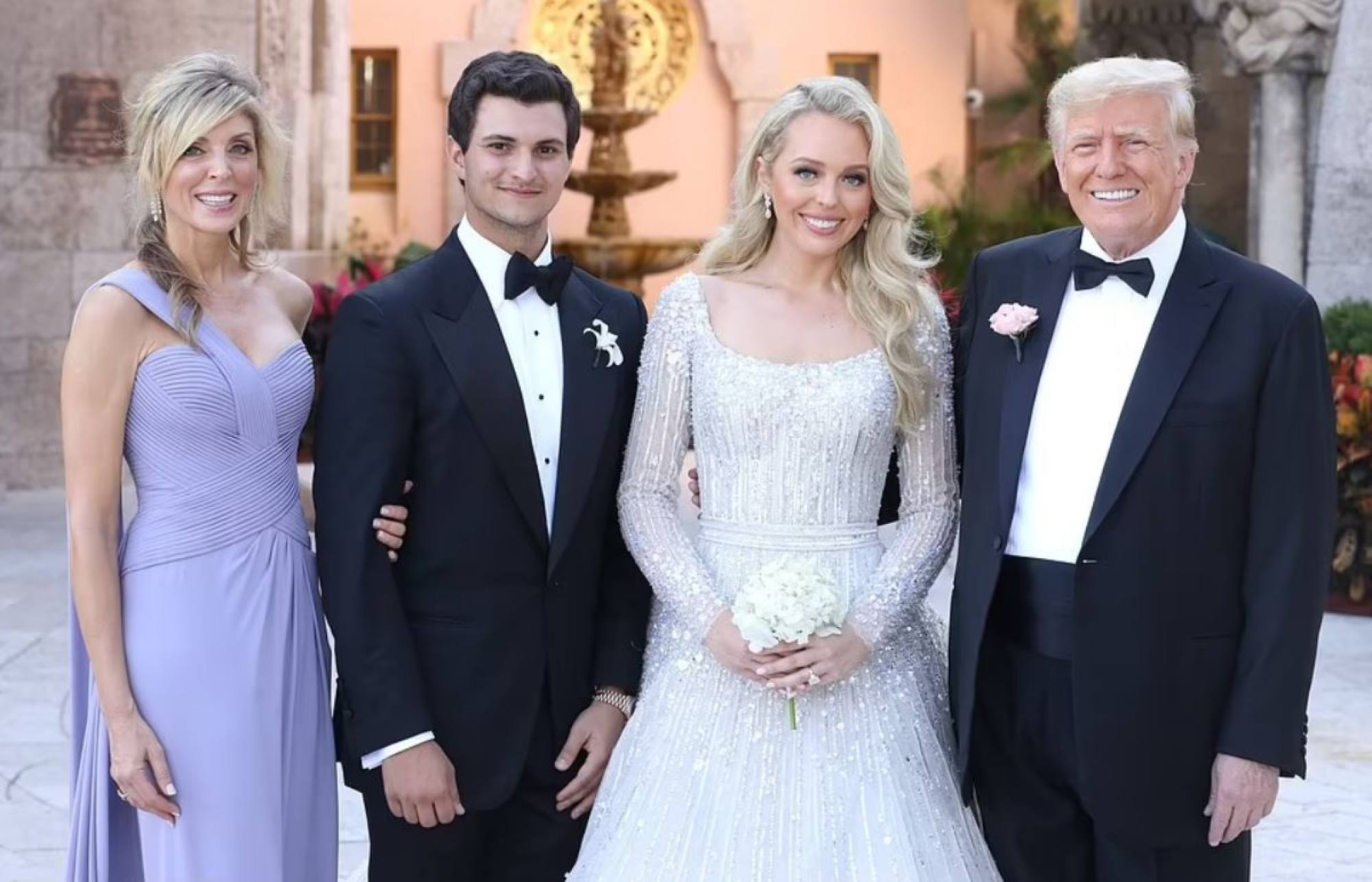 Maples also wore a lavender dress by the same designer on her daughter's big day, according to reports.
British media stated that Tiffany then changed into a flowing white dress with a diamond necklace. The couple's first dance was to Toploader's hit "Dancing in the Moonlight".
The symbolic cake
The day was filled with many poignant and sentimental moments, but one of the most special touches was the extraordinary wedding cake. According to People, it was modelled after Donald and Maples' custom, 213cm (seven-foot) tall Sylvia Weinstock wedding cake. Tiffany was a newborn at the time her parents got married and, according to Maples, she wanted to recreate her parents' wedding cake for her own big day.
The Trump family, united!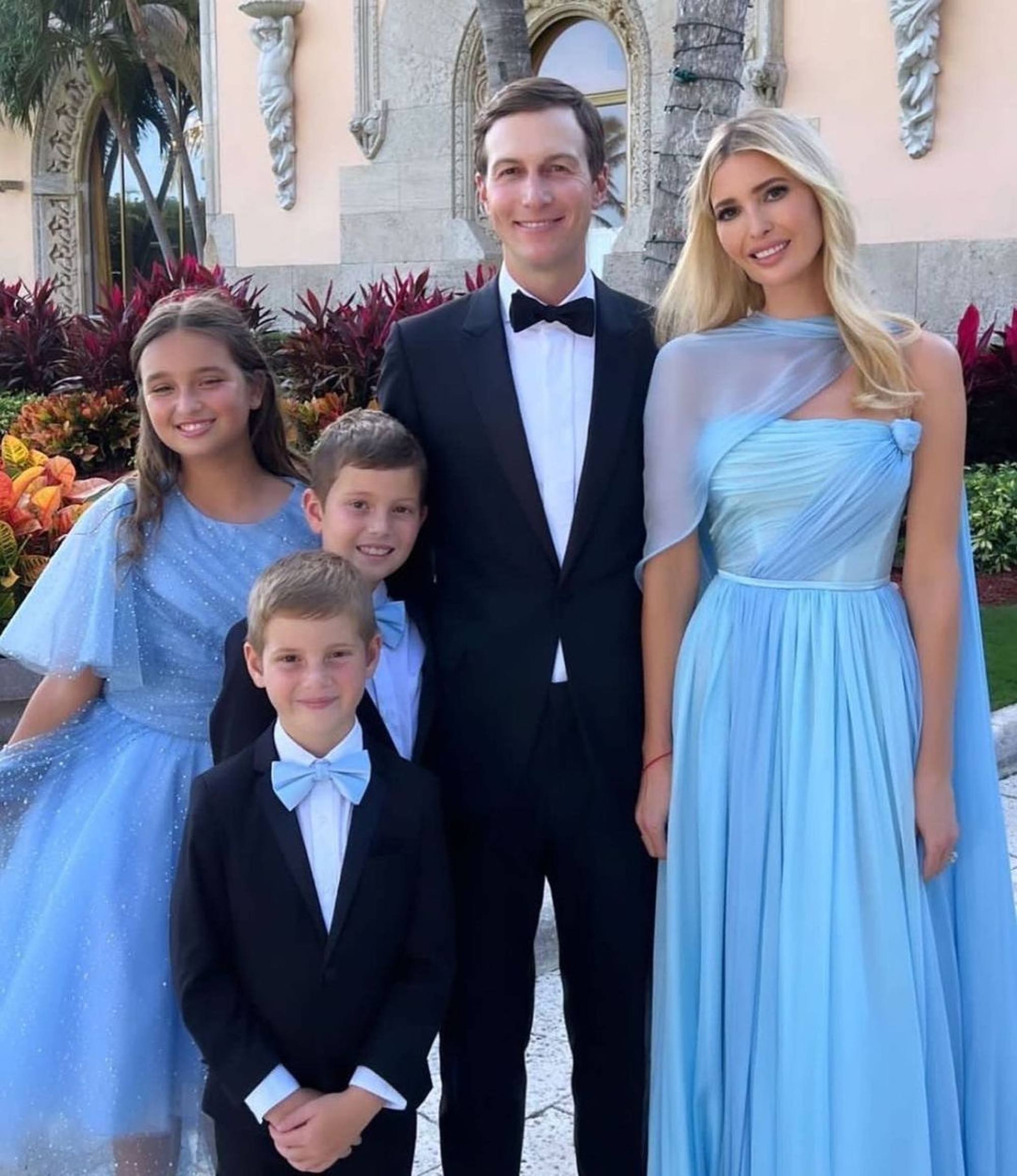 Although the Trump family is a divided one, not only because of their politics and impending legal action against Donald, Tiffany wanted to celebrate her joyous occasion as a family, reported People. Her half-siblings, Ivanka, Donald Jr, Eric and Barron, were all there. So was Melania Trump, who is known not to have a good
relationship with Maples
.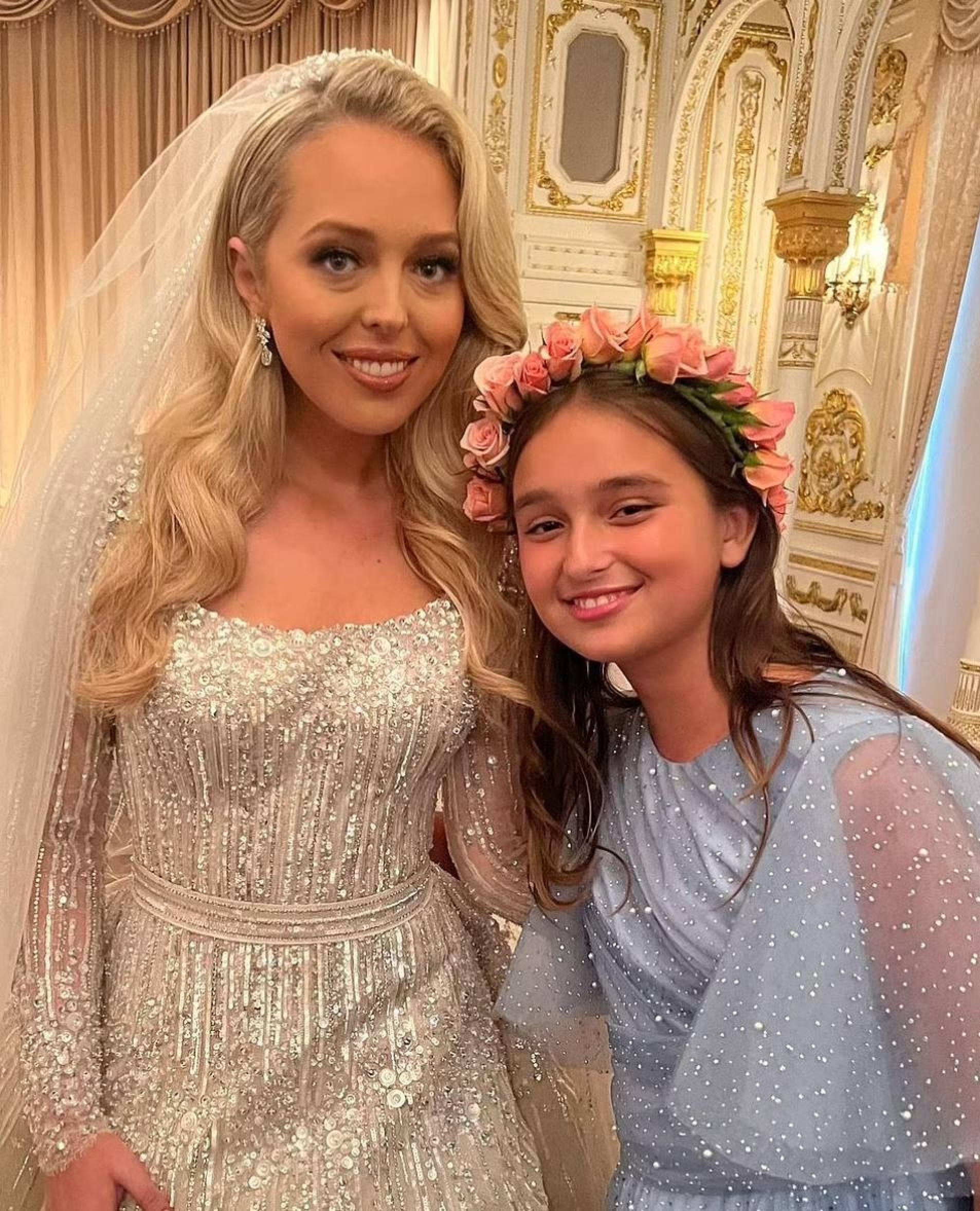 Maples told People that, "We are focused on this sacred union and welcoming beloved friends and family, not on politics." Maples was also given a special part to play in the wedding, saying a prayer during the service.
In one video, as Tiffany enters the reception, the couple are given a standing ovation. She then turns to Melania, who blows her a kiss.
The upcoming big political announcement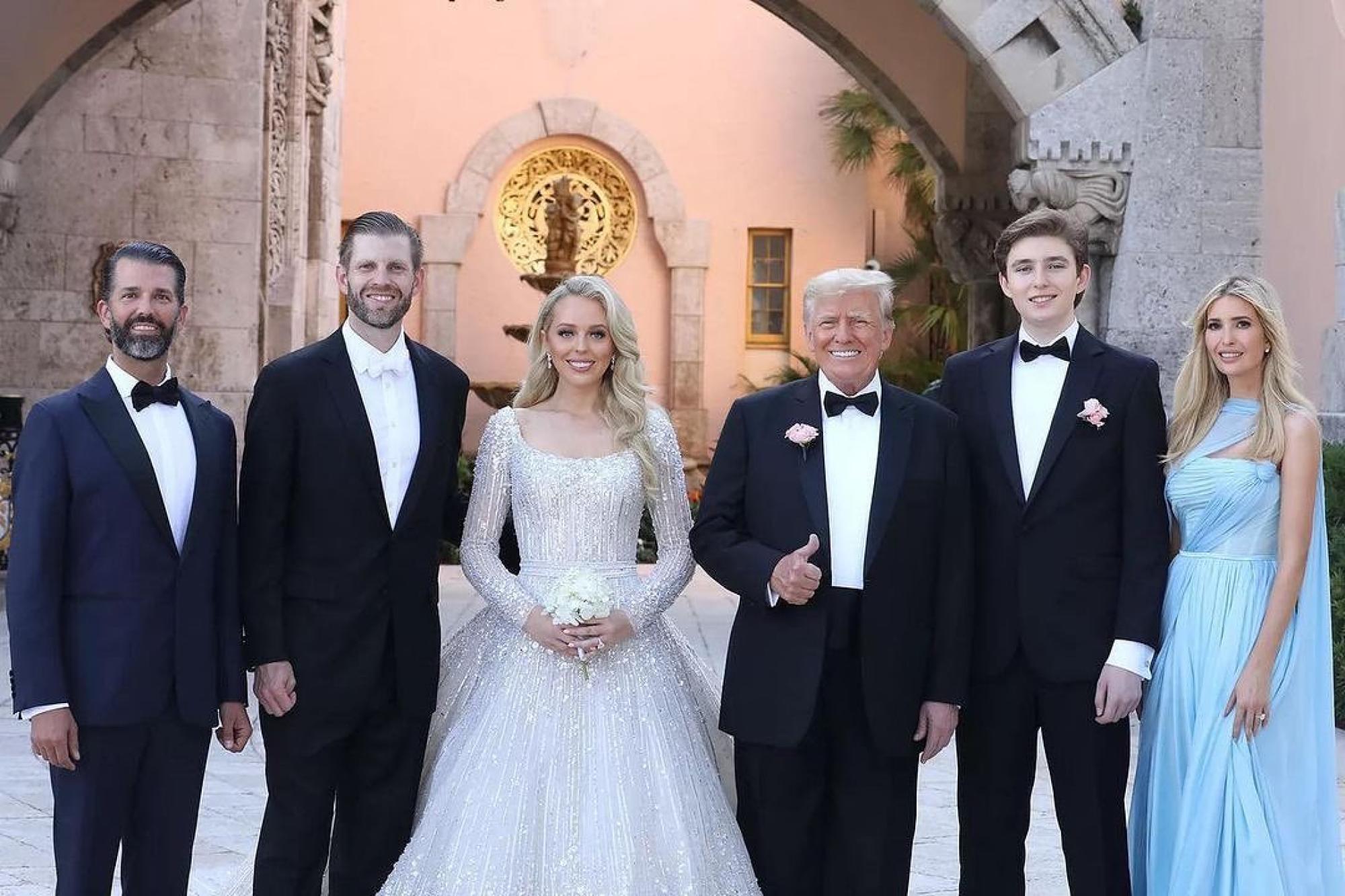 As Donald watched his youngest daughter get married, in just a few days' time, at the same venue, the former US president is expected to announce his plans to run for US president in the 2024 elections.
People reported that Donald has held rallies around the US and has even continued to falsely claim he won the 2020 presidential election. Although her father was president from 2017 to 2021, for much of that time, Tiffany remained out of the spotlight. The same article stated that Tiffany and Donald have had a strained relationship over the years and that she would go months without speaking to her father.
In 2016, Maples told People that she specifically kept Tiffany out of the spotlight, choosing to raise her in Calabasas, California. Despite being distanced from her dad, it's believed Tiffany shares a close relationship with her half-siblings, particularly
Ivanka
.
A message from the Boulos family
In video footage from the ceremony, Boulos' mother Sarah gave a special message to the bride and groom. She said, "As you walk into your new dawn, as you walked on the streets of Lagos, that special day holding my hand with patience and grace, today, the hand you are holding is Tiffany's." She added that she hoped their marriage would be similarly filled with patience and grace.

The youngest daughter of the former US president got married on November 12 to her billionaire heir hubby Michael Boulos, at Trump's Mar-a-Lago estate in Florida
Tiffany wore a gorgeous Elie Saab gown – as did her mother Marla Maples – and all her half-siblings Ivanka, Donald Jr, Eric and Barron came along to celebrate