10 Miss Hong Kongs from the 1980s – where are they now? From Joyce Godenzi marrying martial arts master Sammo Hung, and Cher Yeung acting with Chow Yun-fat, to 'most beautiful actress' Michelle Reis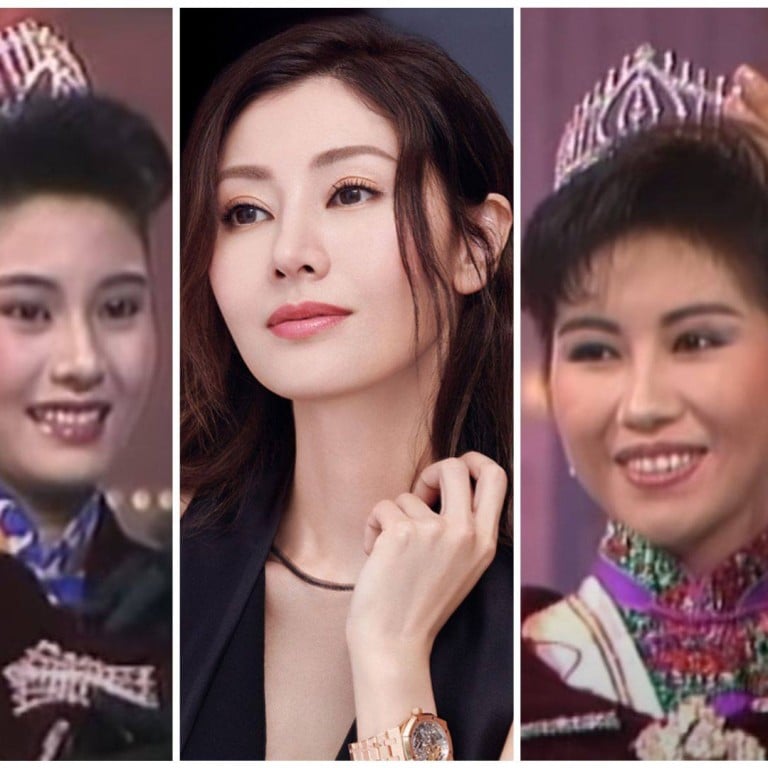 Although some might consider beauty pageants to be too old school for present day, they're still held across the globe, allowing participants to showcase their charm and creativity … and, for the lucky winners and runners-up, potentially get catapulted to showbiz stardom.
Such is the case for the Miss Hong Kong Pageant too. Established in 1946, the pageant is a beauty contest held annually by TVB. In the 1980s, it was also a springboard for future celebrities – numerous stars made their debuts at the Miss Hong Kong Pageant during that decade, including famous actress Maggie Cheung.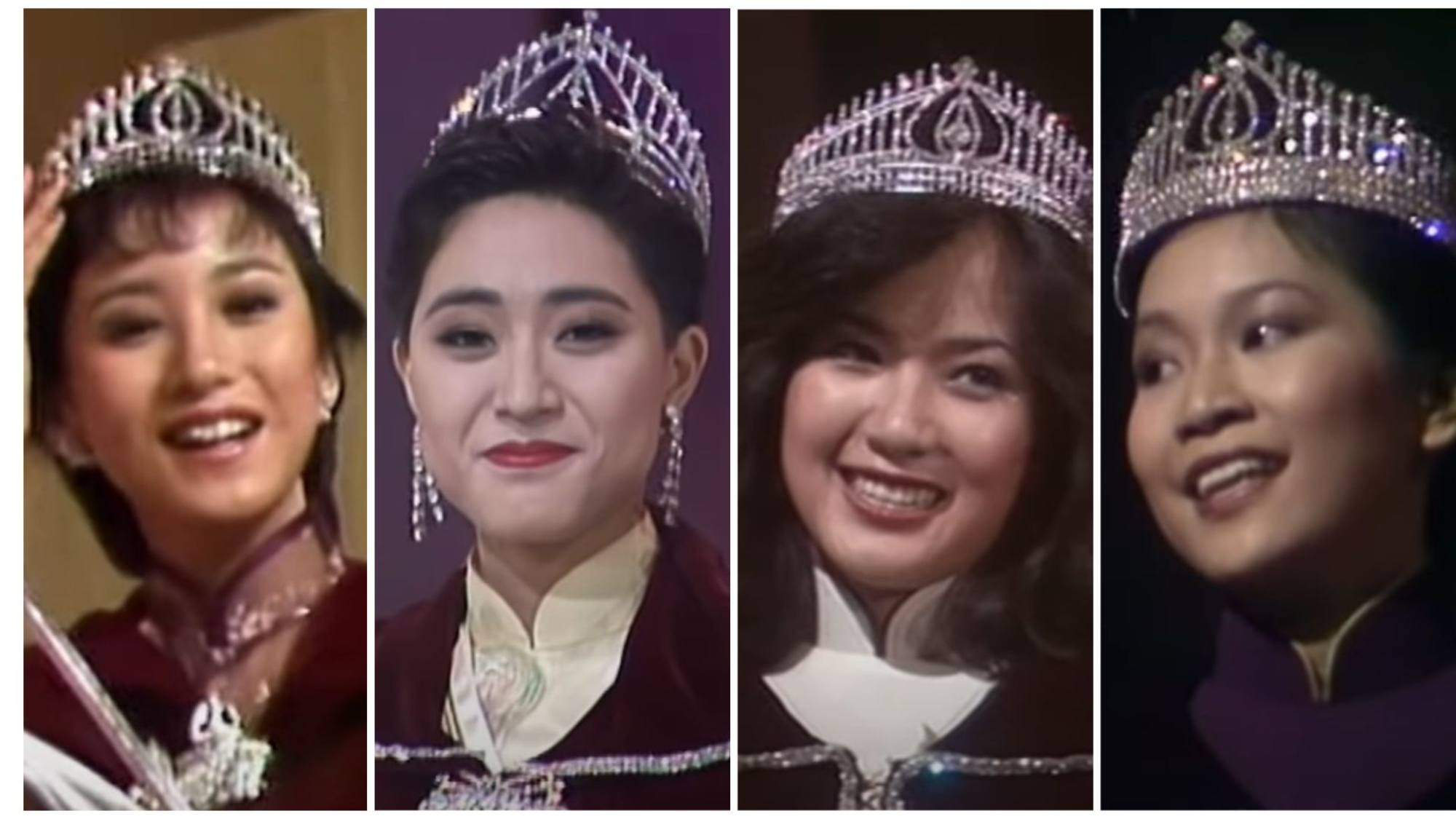 Upon being pronounced the winner, Miss Hong Kong gets bedecked in a red cape, sparkling crown and silk sash proclaiming "Miss Hong Kong Champion". But beyond all the aplomb onstage, the title also offers winners a one-way ticket to success, throwing them into the spotlight almost a hundred per cent of the time.
Some capitalised on the opportunity, carving out paths for themselves after the event, while others went in a completely different career direction. So how did the Miss Hong Kongs from the 1980s fare after their triumphs and what are they up to now?
1. Wanda Tai, 1980 Miss Hong Kong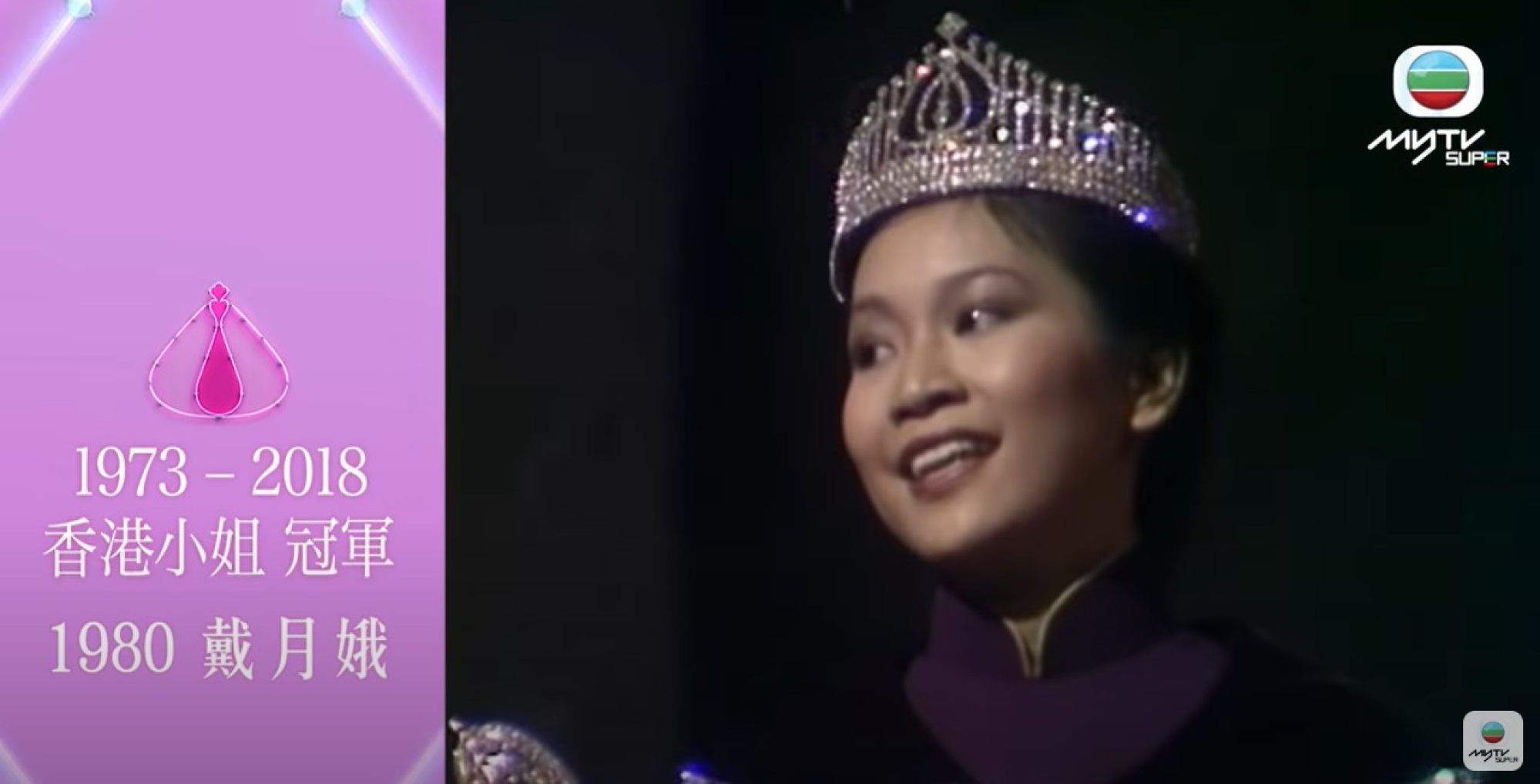 Wanda Tai Yuet-ngor signed with TVB after her victory and took part in a few TV series and films. Although her on-screen career did not go well, she had a happily-ever-after marriage.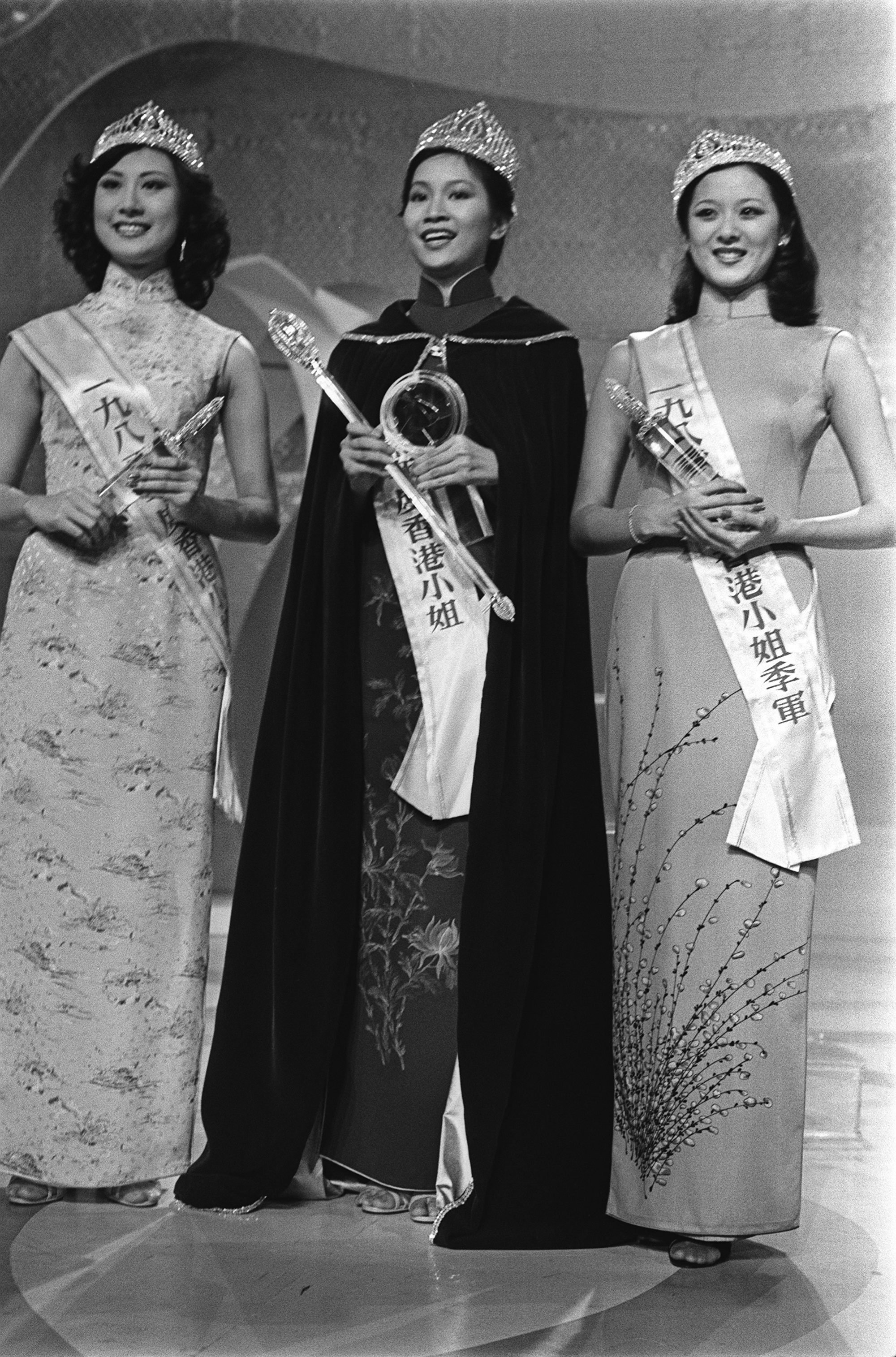 According to Apple Daily, she fell in love with her future husband Ricky Rand and decided to marry him after only knowing him for 21 days. The couple moved to the UK and had two sons. Tai then returned to Hong Kong in 2002 to start a beauty product company.
2. Irene Lo, 1981 Miss Hong Kong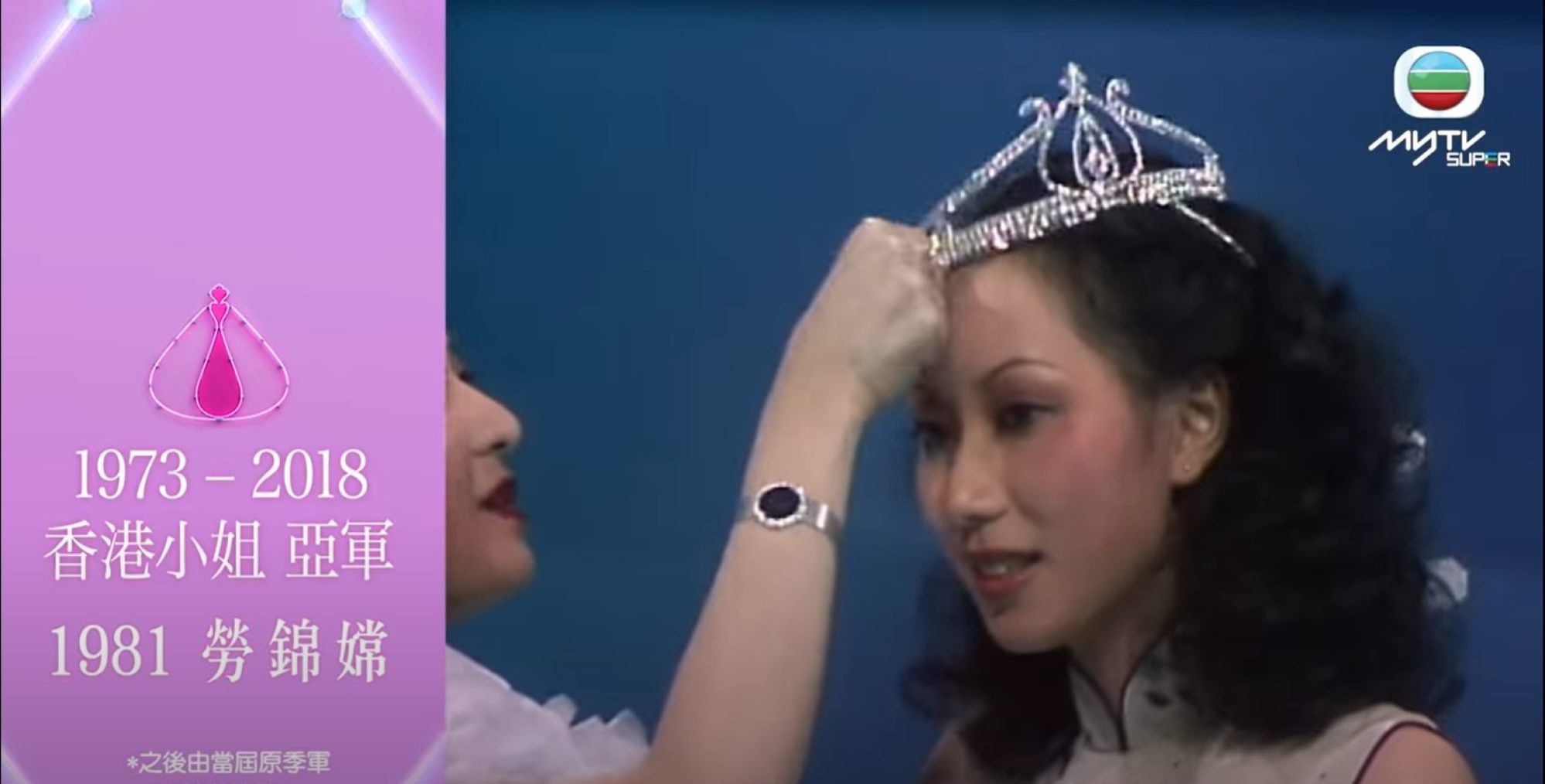 The "1981 Miss Hong Kong" title was originally given to Doris Law … but she was disqualified, so Irene Lo Kam-sheung was substituted to be 1981's champion instead.
According to TW Great Daily, Lo initially applied to the pageant to widen her horizons and become less shy. In the end, she did not stay in the entertainment industry after her Miss Hong Kong experience, going back to school and eventually working in a newsroom.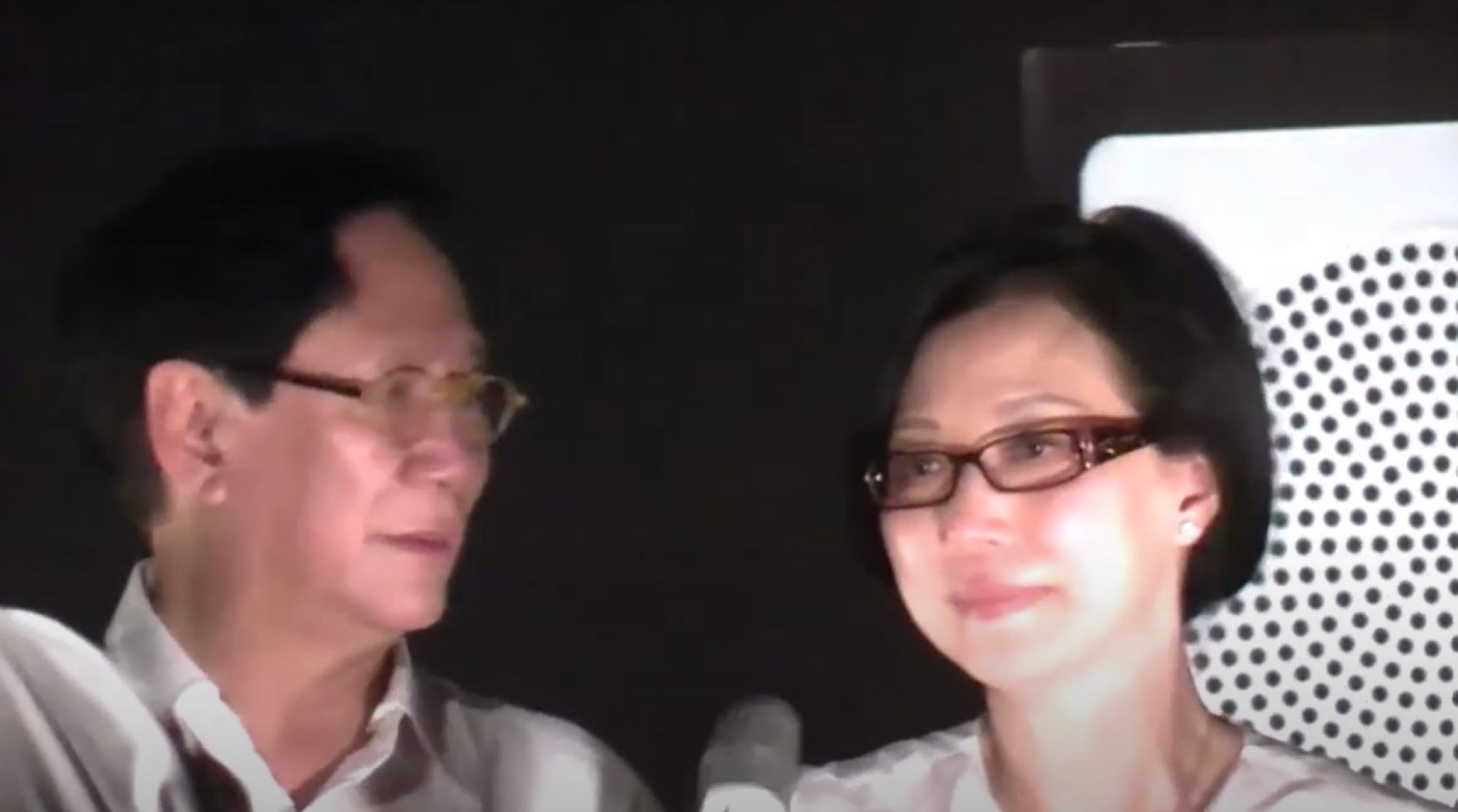 She got married to former Legislative Council member Cheng Ching-han in 1987, and they had three sons together. Cheng retired in 2018 and soon the whole family immigrated to Canada.
3. Angeline Leung, 1982 Miss Hong Kong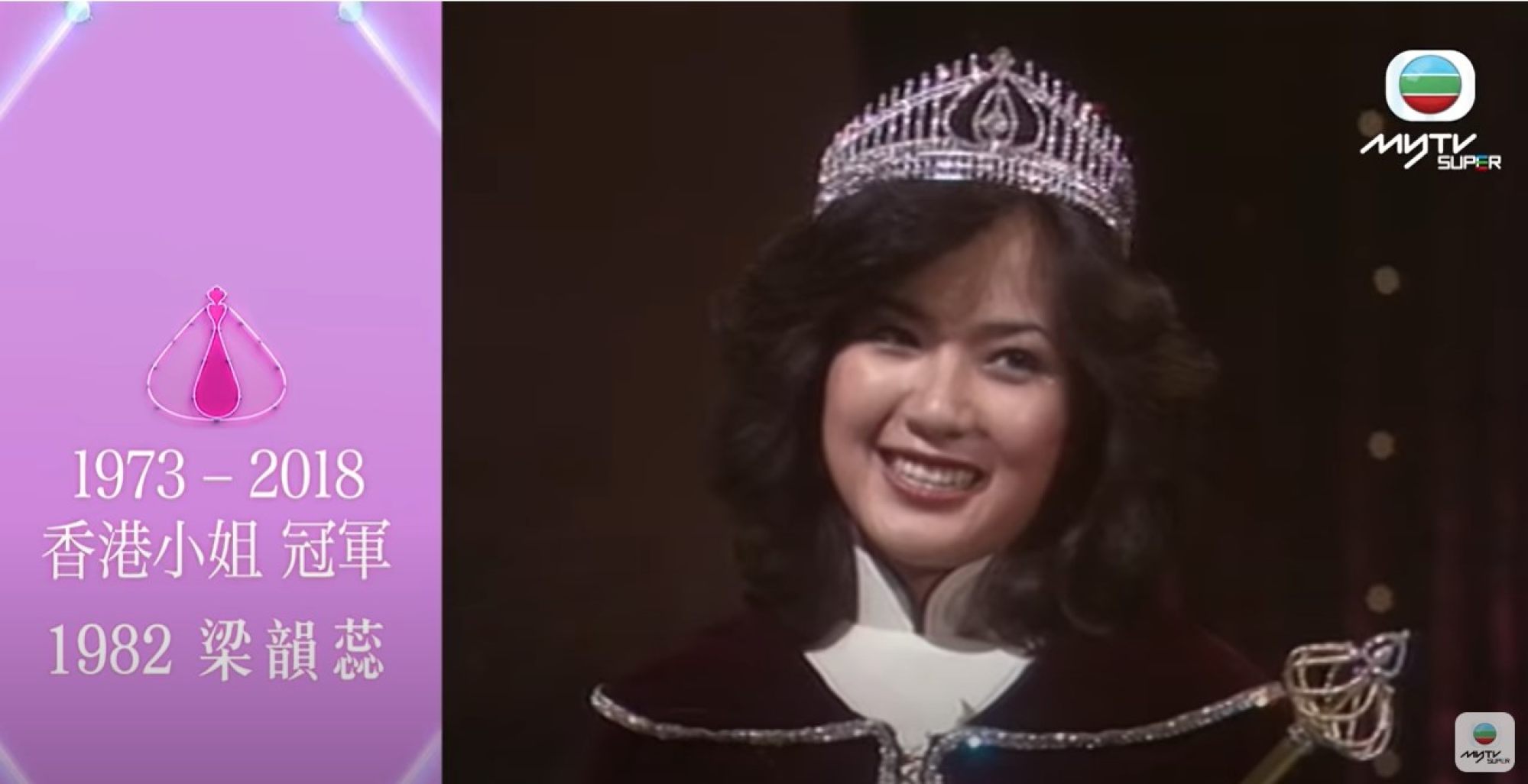 Angeline Leon Leung entered the pageant as a university student. According to Miss Hong Kong News, her career wasn't the brightest among all of the Miss Hong Kongs, but despite her academic workload in studying design, she still took part in a number of films and TV shows, showing her comedic talents in Merry Christmas (1984) and The Family Strikes Back (1986).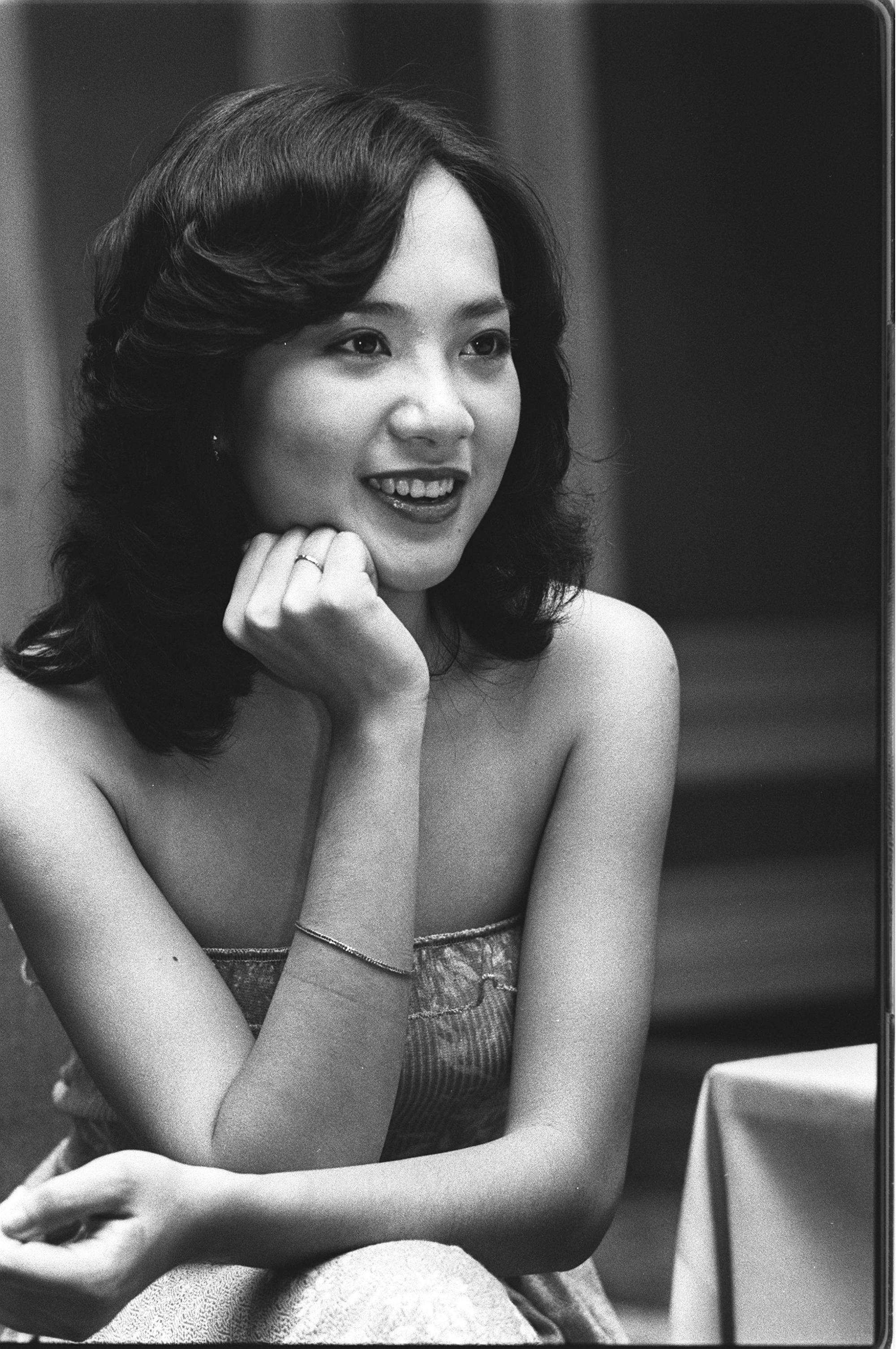 But her iconic role as "Milk Girl" in TVB's long-running variety show
Enjoy Yourself Tonight (ETY)
left a bad aftertaste for the audience, painting an immature image of "1982 Miss Hong Kong". Even her bold attempt in
Hong Kong Gigolo
with
adult film icon Simon Yam
did not bring a boost to her future career, leading to her retire from the spotlight. Leung reportedly started a second career in the real estate industry, reported Miss Hong Kong News.
4. Cher Yeung, 1983 Miss Hong Kong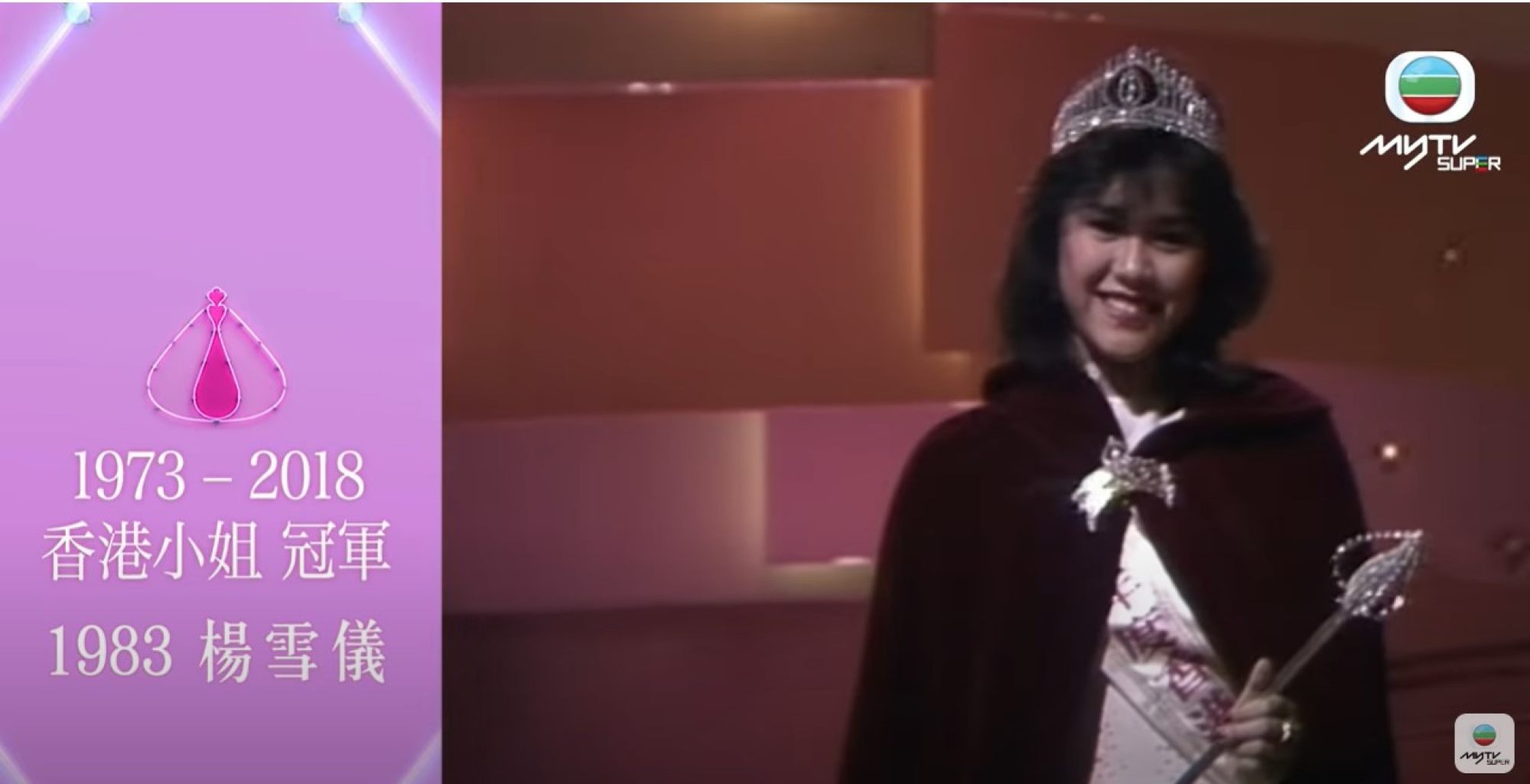 When talking about 1983 Miss Hong Kong, the pearl of Hong Kong cinema
Maggie Cheung will always be mentioned
. Yet the champion of 1983 was actually Cher Yeung Suet-yee. According to I Feng, despite her dreams of being on the silver screen, TVB's work arrangements prompted her to her leave the company after only one year.
She finally got her big moment after taking part in a few films, such as starring as the main supporting actress in Yeung Dream Lovers (1986) with Chow Yun-fat. Although she was nominated as best supporting actress in the 1987 Hong Kong Film Awards, she got backlash for her nude scenes in the film, leading to reduced appearances from 1986 to 1989.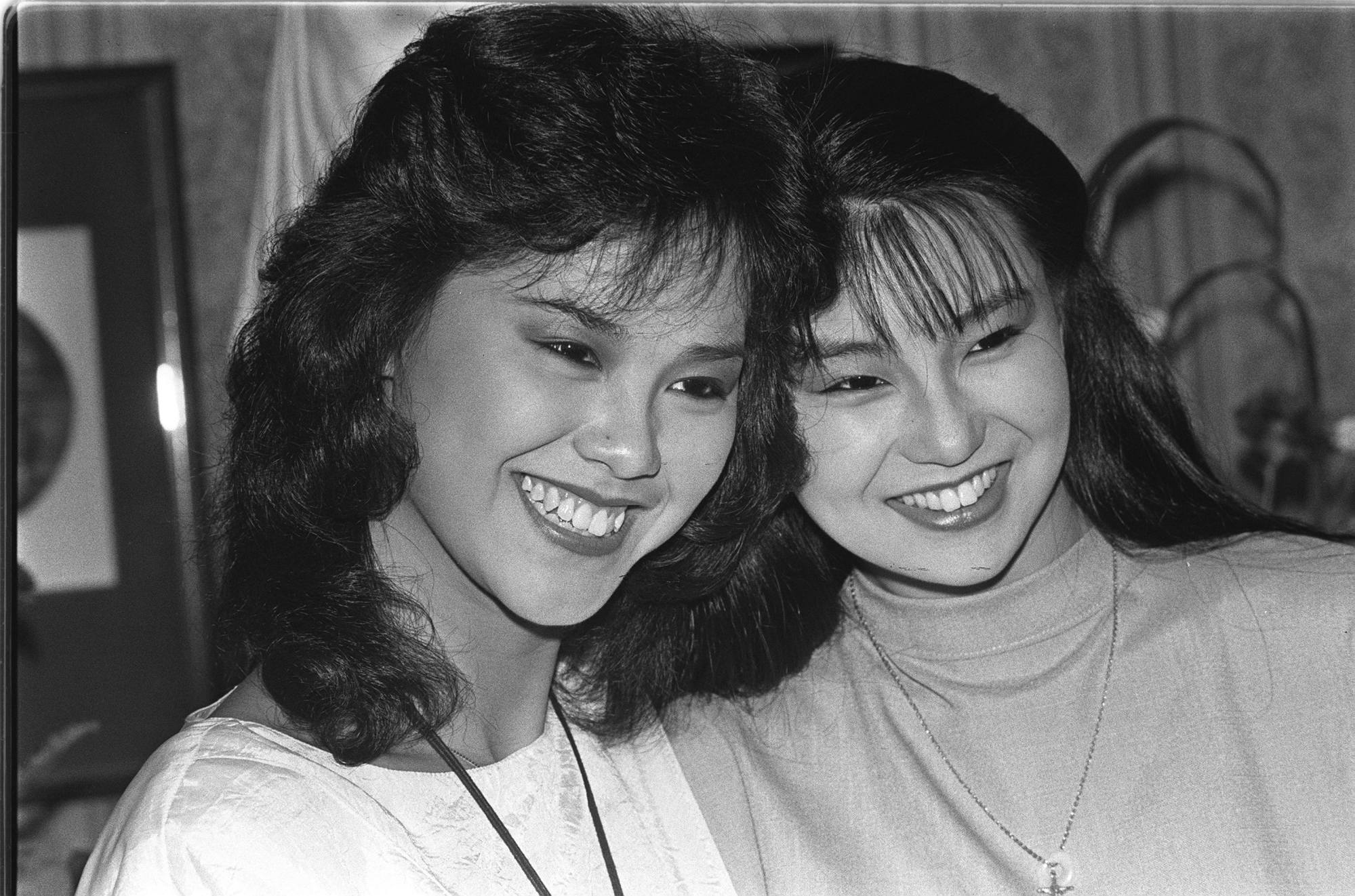 Despite returning to the big screen in 1990, she was far from the major success that her pageant competitor Cheung had achieved; Cheung had received international awards through her role in Center Stage (1991) by that time. According to TW Great Daily, Yeung stepped back from the performing stage and went to work in post production instead.
5. Joyce Godenzi, 1984 Miss Hong Kong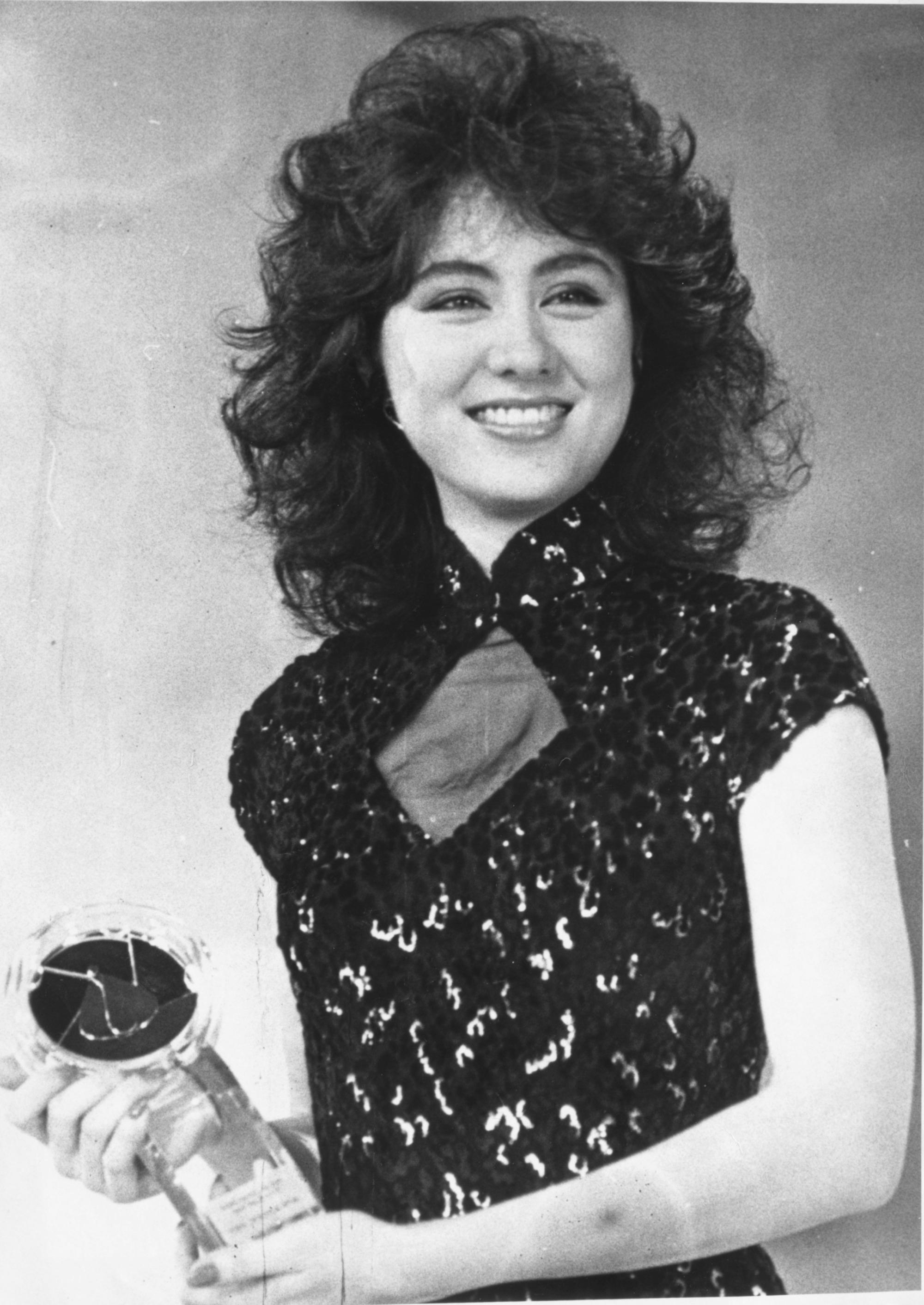 With both Chinese and Australian descent, Joyce Mina Godenzi wowed viewers with her looks. But what really propelled her to stardom was her martial arts performances. Godenzi joined a number of kung fu films after her pageant victory, including her remarkable presence in Eastern Condors. Godenzi's brave heroine image even continued in real life – she once jumped into the ocean to save a couple when onlookers did not do anything to help, reported Sina News.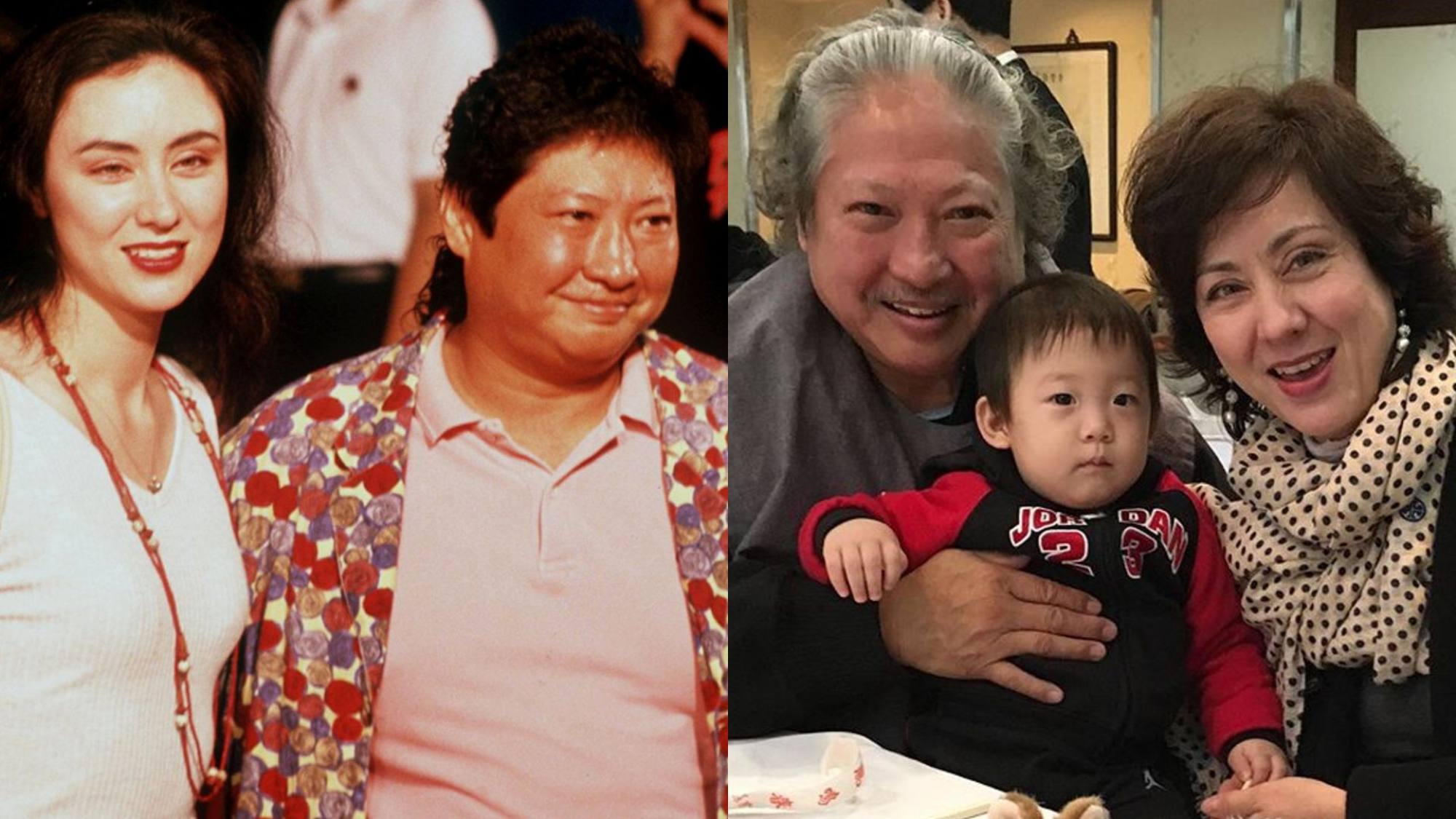 After working with martial arts master Sammo Hung for years, they ended up getting married! In an interview with Sina News, Hung shared that Godenzi sacrificed her film career to be his wife. He also added that he once missed Godenzi's cooking when he travelled for work and was thankful that Godenzi tolerated his bad temper. They are still happily married over 25 years later, even sharing photos with their grandson on social media.
6. Charlene Tse, 1985 Miss Hong Kong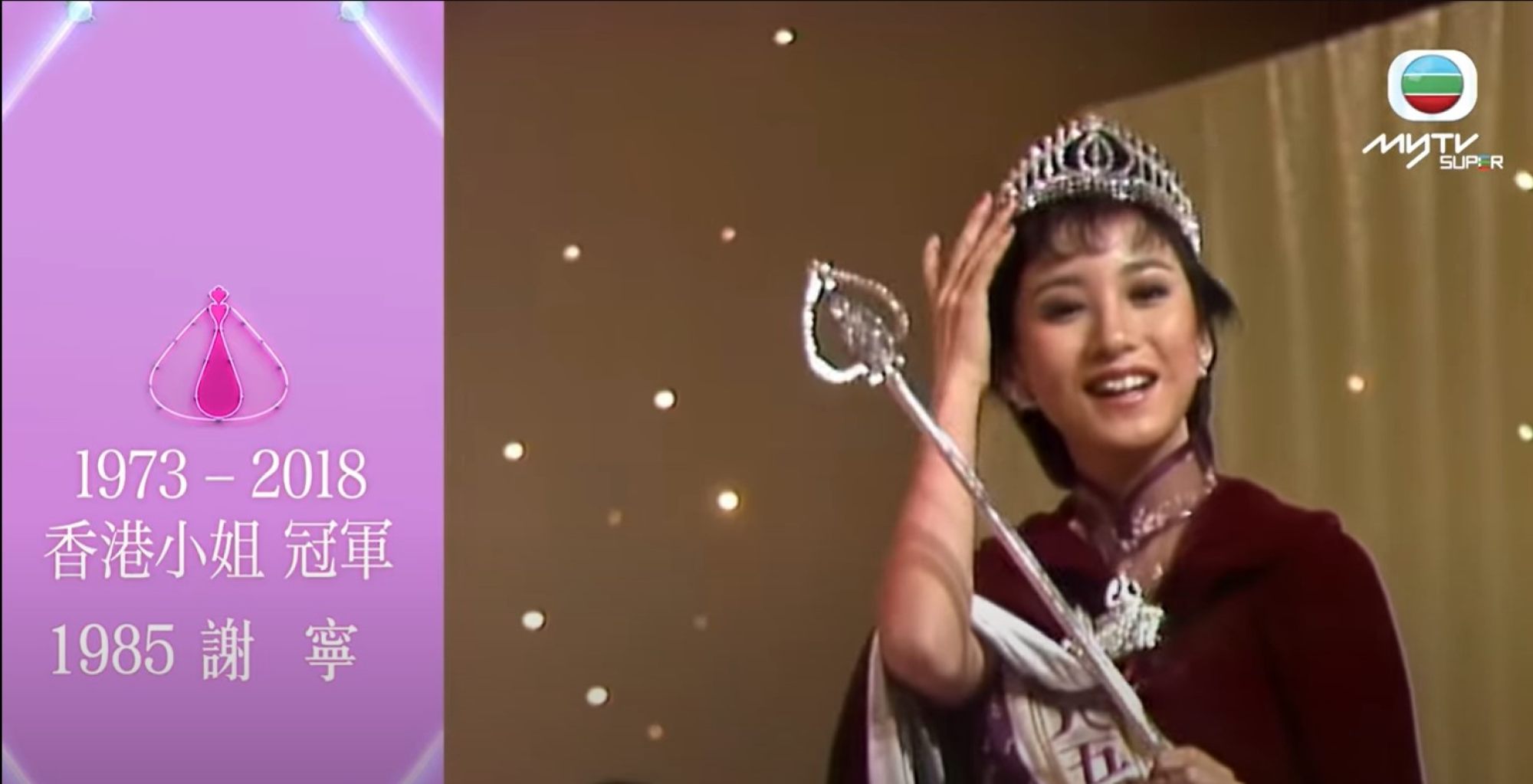 Charlene Tse, aka Shallin Tse, was one of the few Miss Hong Kongs who was not, in fact, born in Hong Kong at that time – but it did not stop her success in the TV business. She started her showbiz career in drama series from 1985-1990, including big roles in shows such as The New Heaven Sword and the Dragon Sabre (1986) and Genghis Khan (1987). She left the industry when she married John Shum in 1991, but her first marriage did not end well as they divorced in 2005 after 15 years together.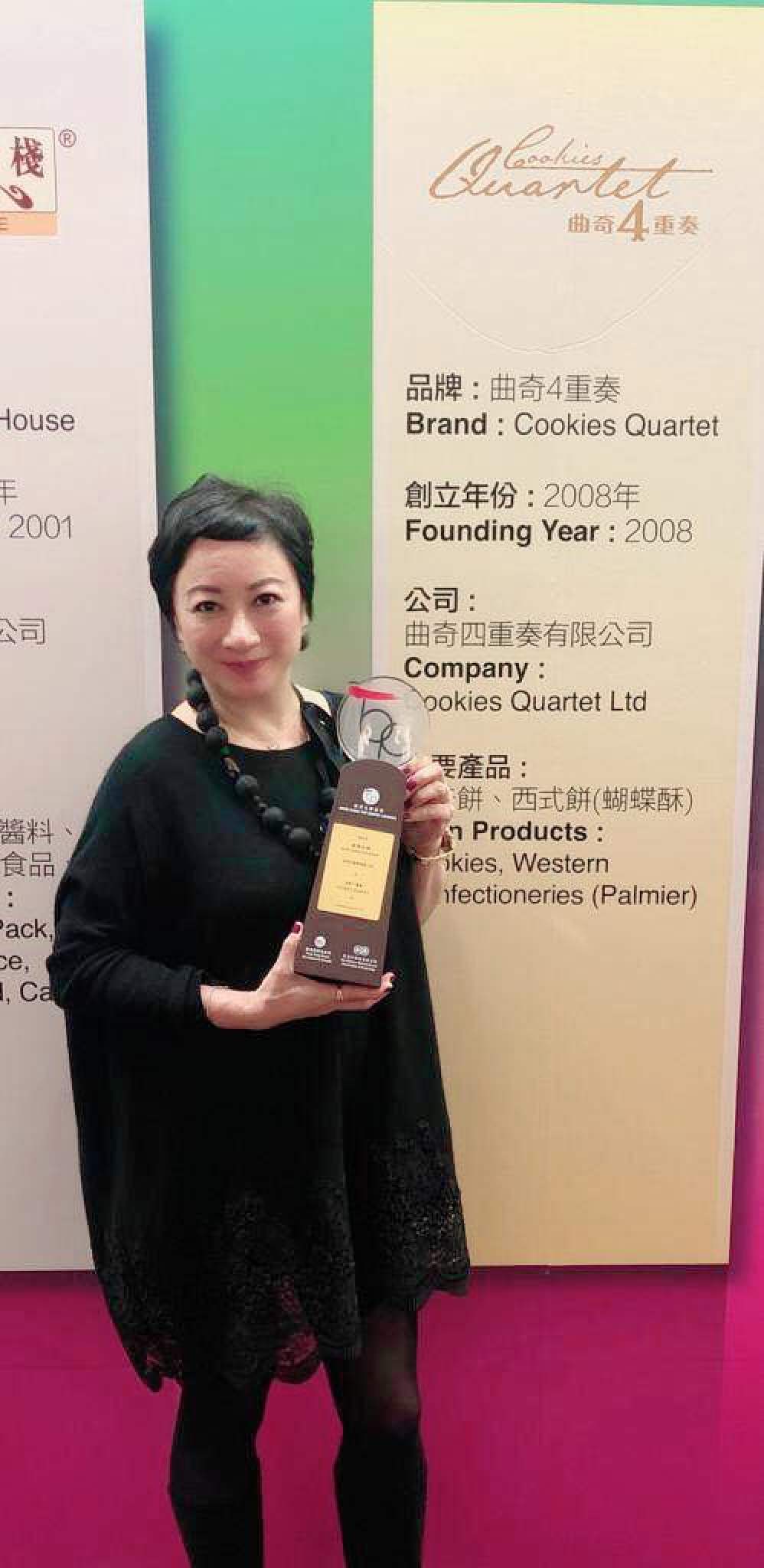 But her love story did not end there – she married Wong Wai-tak in 2010 after meeting him on TVB's food show Kitchen Accomplished in 2005. Tse also started her cookie business, Cookies Quartet, in 2009. Per MP Weekly, Tse encouraged others to not fear marriage failure and, instead, have the courage to start a second career.
7. Robin Lee, 1986 Miss Hong Kong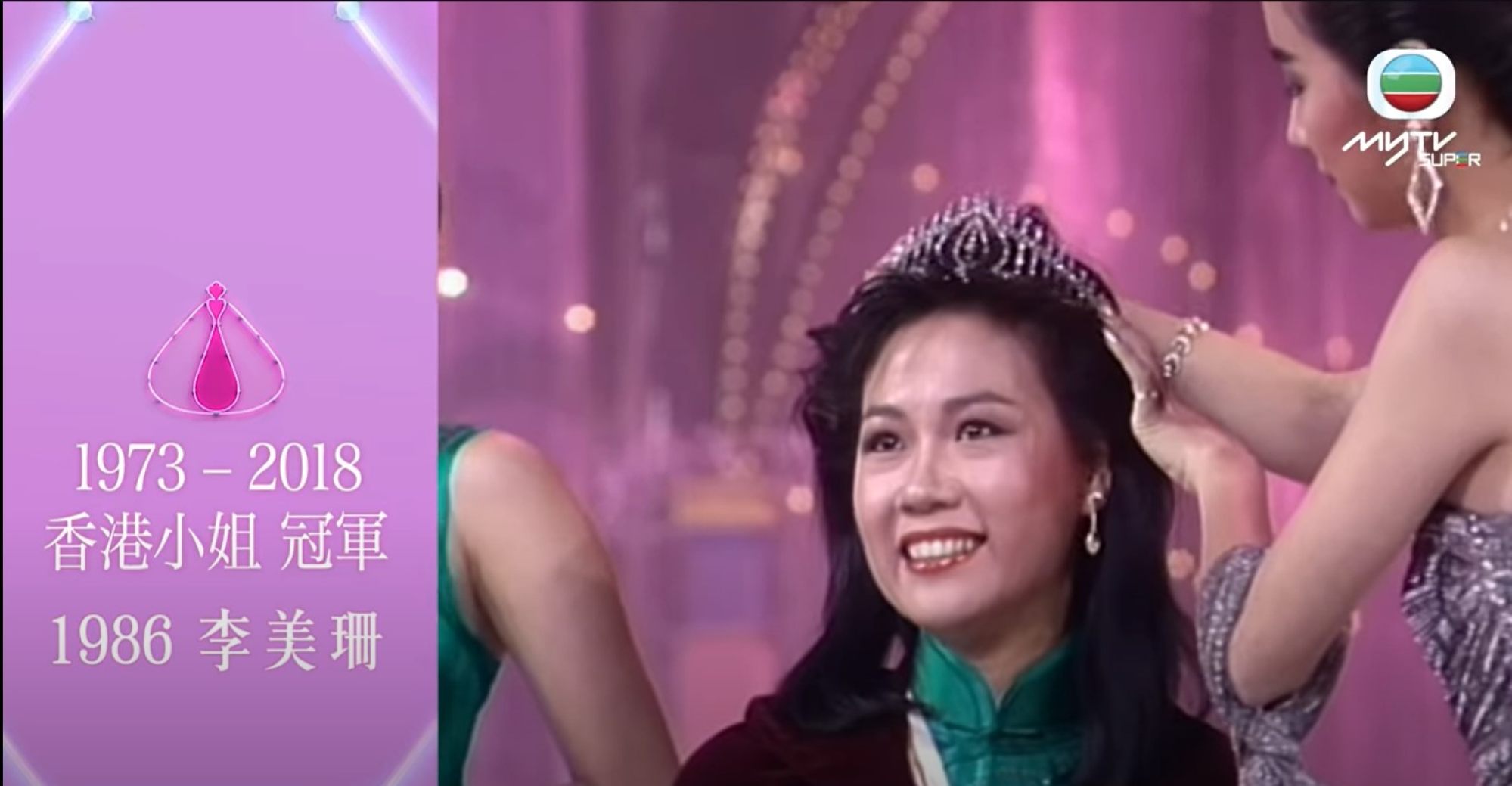 Robin Lee Mae-sann was the first master's degree holder to join the Miss Hong Kong Pageant, per KK News – she studied biology at New York University. Much like another well-educated Miss Hong Kong – Louisa Mak, who won in 2015 – Lee did not choose to work in the entertainment industry after her victory. Instead, she returned to the US to finish her studies, per TW Great Daily, and later on married a Spanish doctor.
According to KK News, she is also a member of a charity group formed by past Miss Hong Kong members called Wai Yin Association. However, she rarely returns to Hong Kong to participate in events.
8. Pauline Yeung, 1987 Miss Hong Kong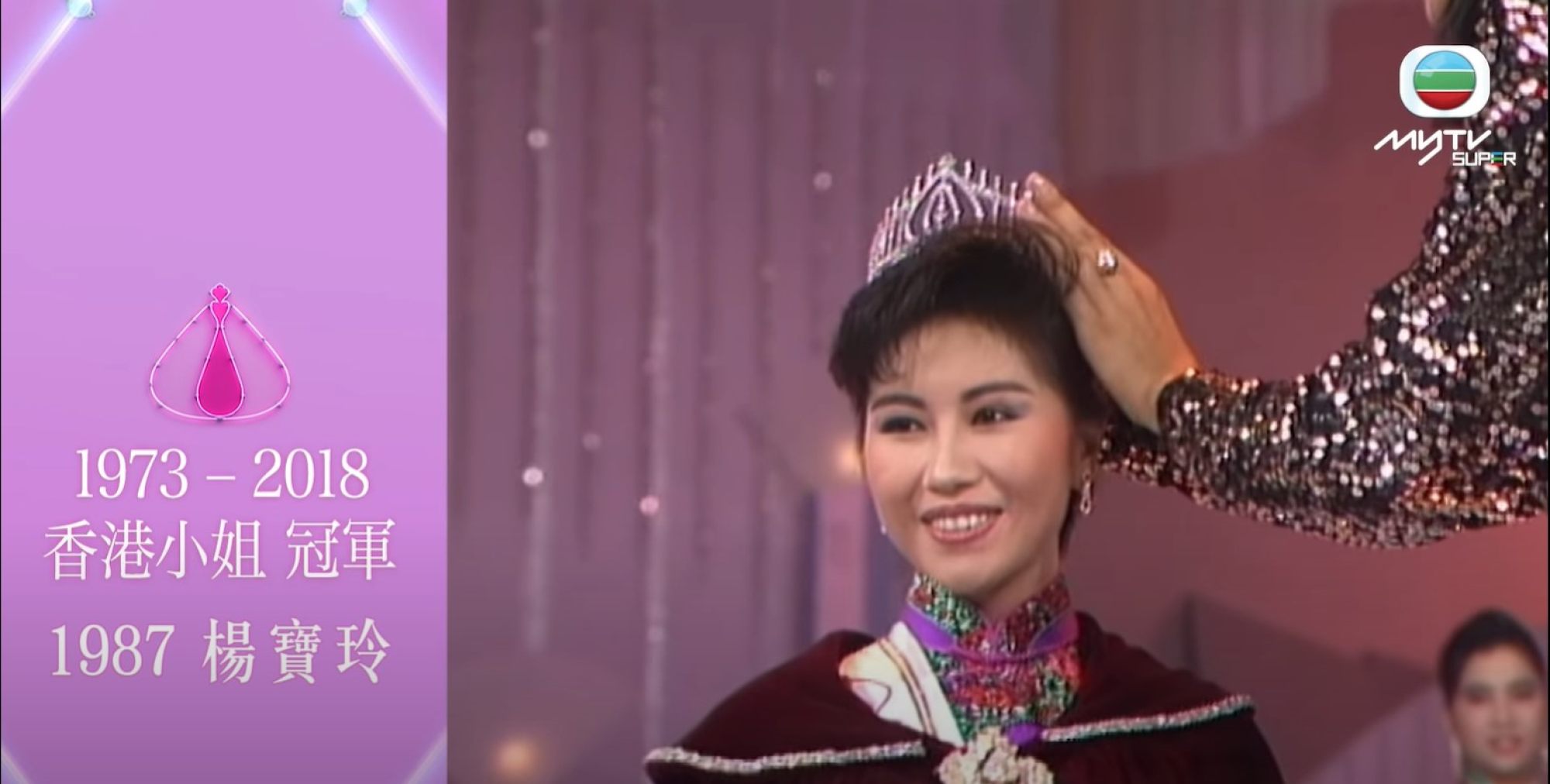 If we were to rank Miss Hong Kongs according to their business success, Pauline Yeung Po-ling would definitely top the list. As 1987 Miss Hong Kong, her achievements continued after her on-screen appearance from 1987 to 1992. She was a founder of one of the most well-known jewellery shops in Hong Kong – Luk Fook Jewellery.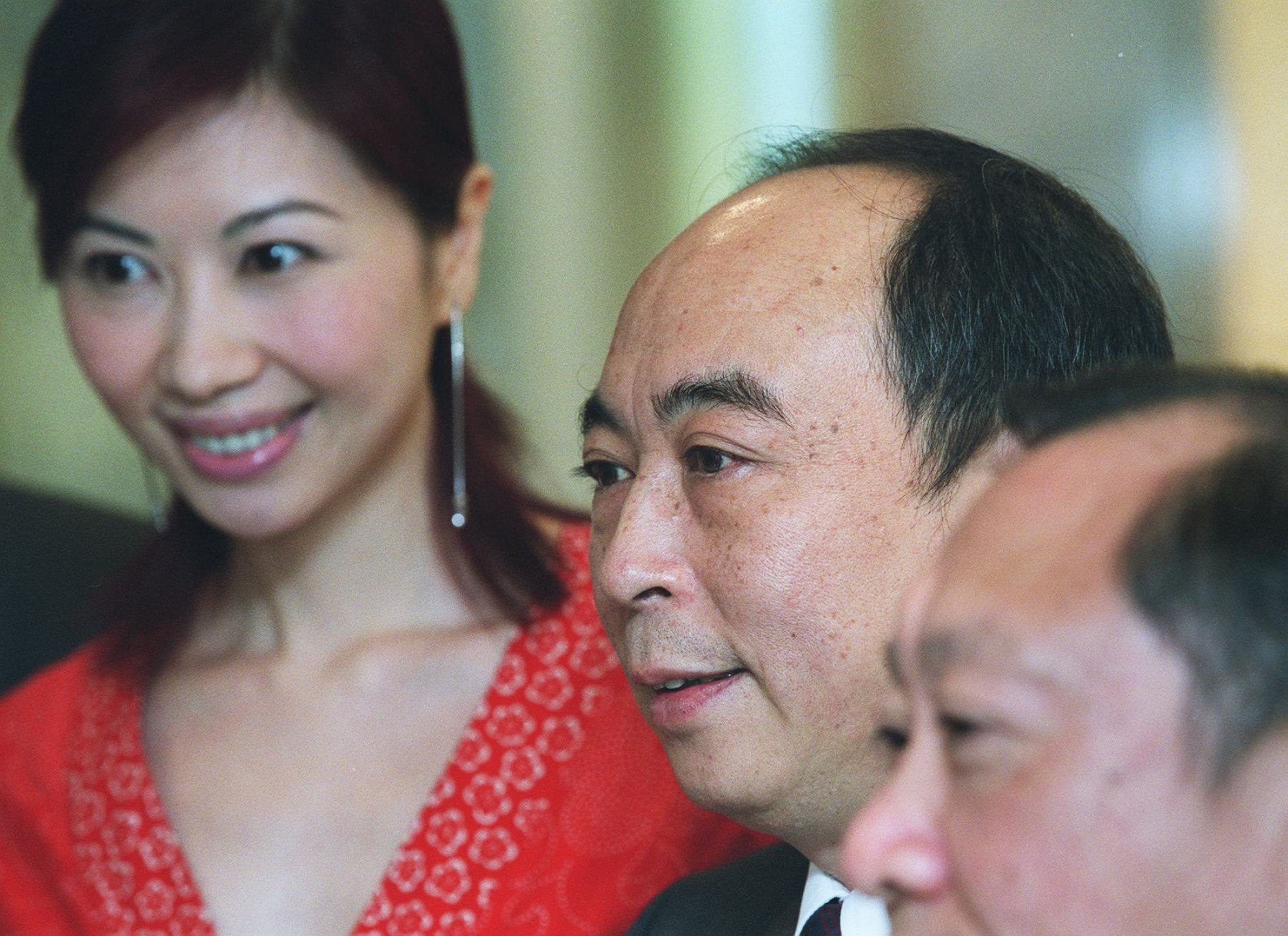 As for her family life, after two failed marriages, she finally wed her first love in 2015, according to Hong Kong media outlet Sunday More. They married in the US and Yeung soon immigrated to Las Vegas with her whole family. Recent photos from HK01 show that she's managed to stay beautiful over the years too.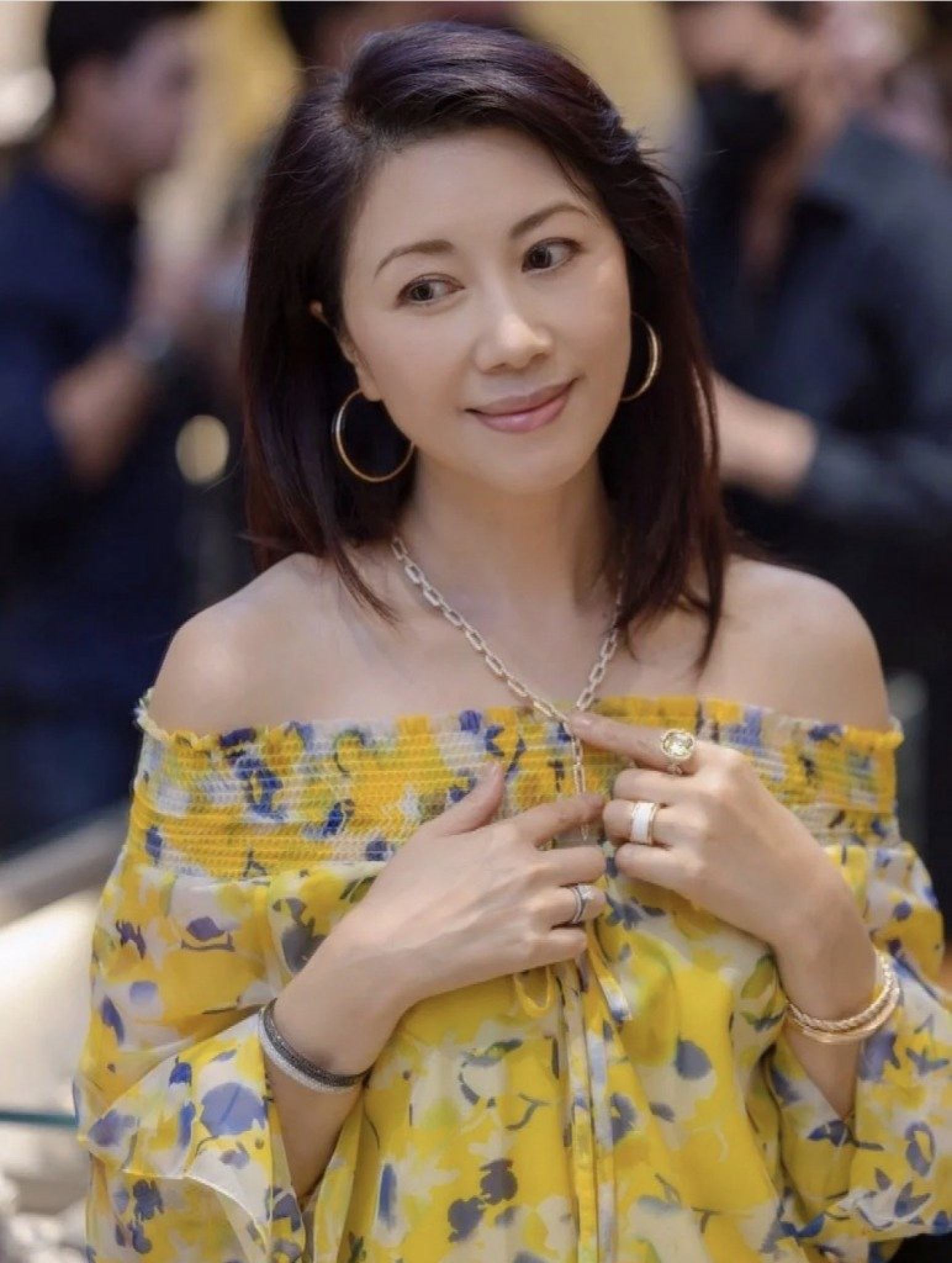 9. Michelle Reis, 1988 Miss Hong Kong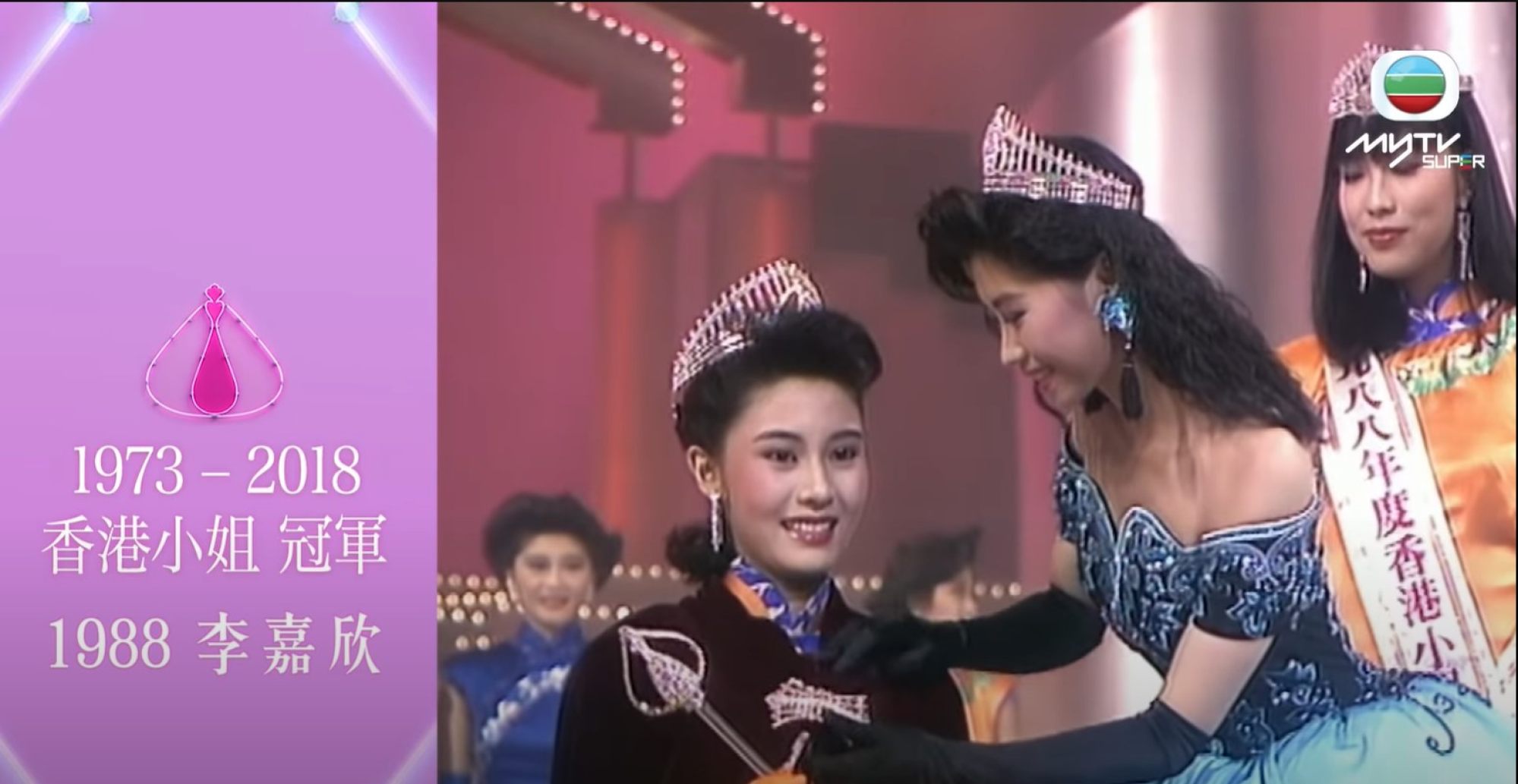 Michelle Monique Reis – born Michele Monique Reis – is of Chinese-Portuguese descent and was one of the most popular candidates to win it all. Unsurprisingly, TVB signed a five-year contract with her after her victory, per HK01. After taking on the role as lead actress in I Do I Do (1989) with Francis Ng, Reis' popularity skyrocketed. She took part in a number of TVB series until 1993 and moved on to focus on films since then.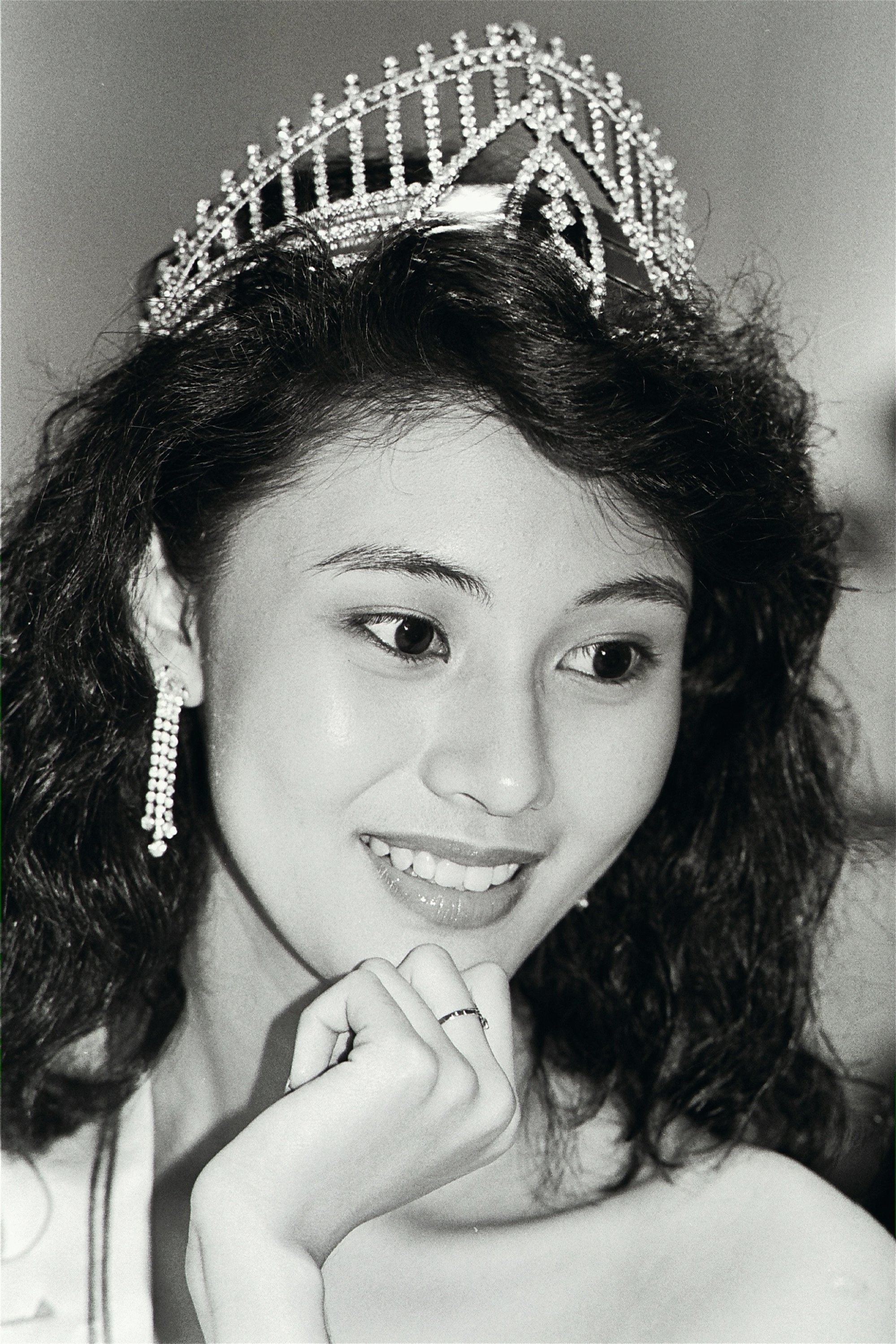 According to Sina China, despite being "the most beautiful Hong Kong actress of all time", she was famous for another reason too – her leaked voice message scandal. In 2007, many speculated that Reis had furiously scolded tycoon Joseph Lau Luen-hung over a voice message. Her popularity dropped after people listened to her brash speech, filled with lots of swearing.
Eventually, Reis got engaged to businessman Julian Hui in 2008, according to HK01, and the couple has a warm family of three. Last year, her Instagram showed photos of the sweet couple and their son Jayden Max.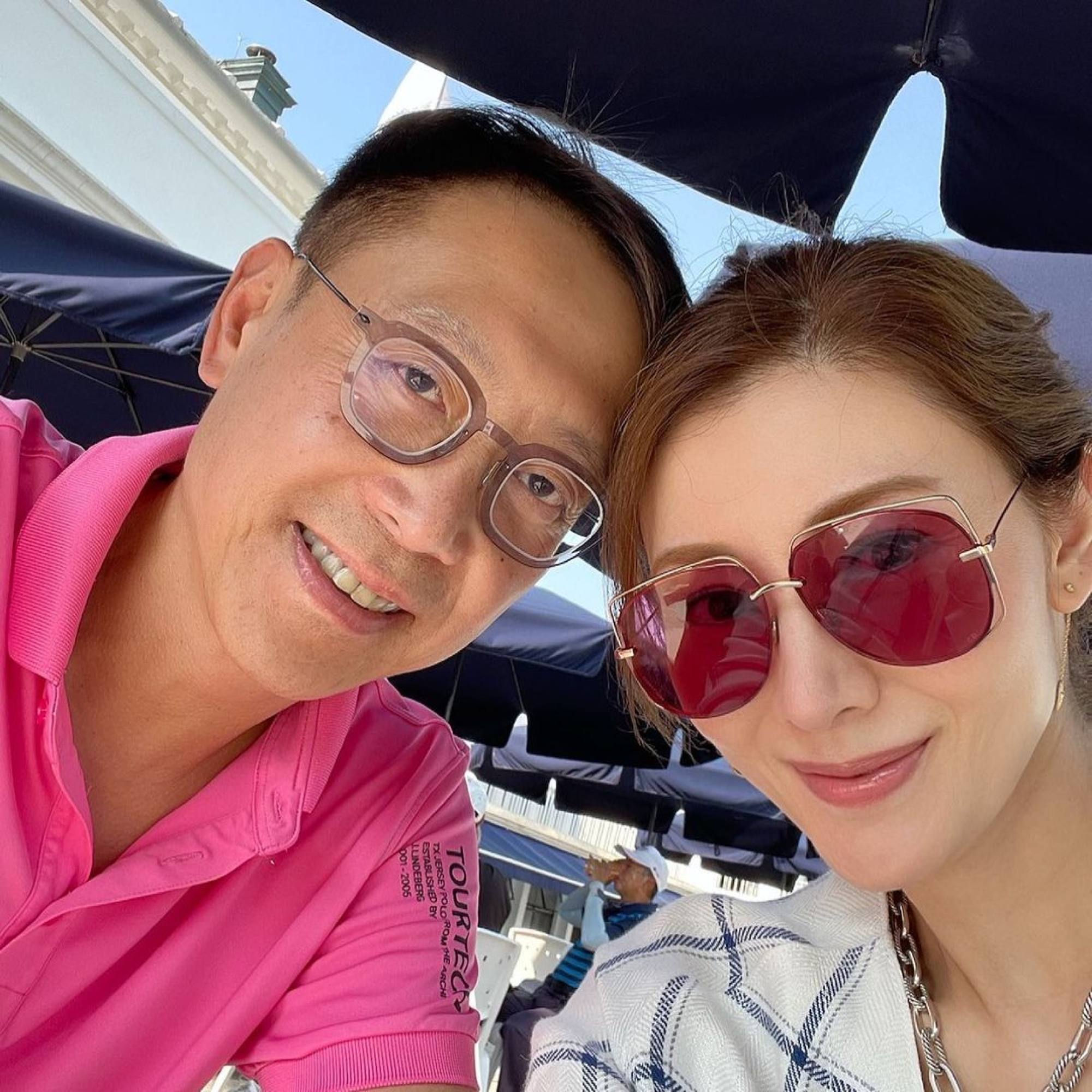 Recent Instagram posts also show how she stays in shape as well as her anti-ageing beauty secrets.
Apart from designing jewellery to raise funds for charity, she also joined a mainland reality show Real Actor in 2019 with none other than her first show partner – Francis Ng.
10. Monica Chan, 1989 Miss Hong Kong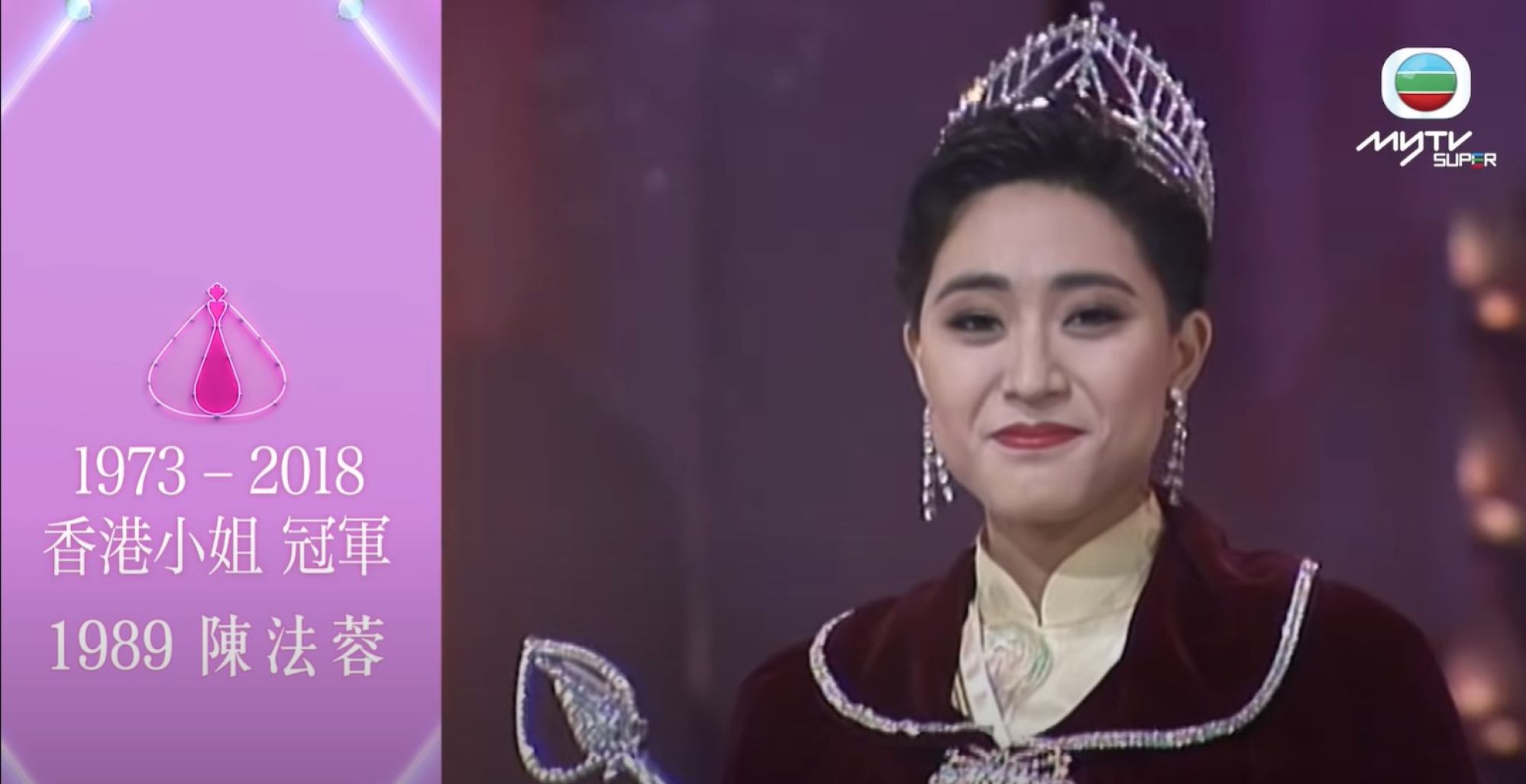 Monica Chan Fat-yung was already thriving way before the pageant. According to TW News, she was educated in Canada and the US, earned scholarships multiple times, modelled part-time and did an internship at Chanel. Phew! Her diligent and ambitious personality was obvious from early in her career when she stated, "I came to this beauty contest not to widen my horizons, but to win," which impressed the judges and eventually bagged her the crown.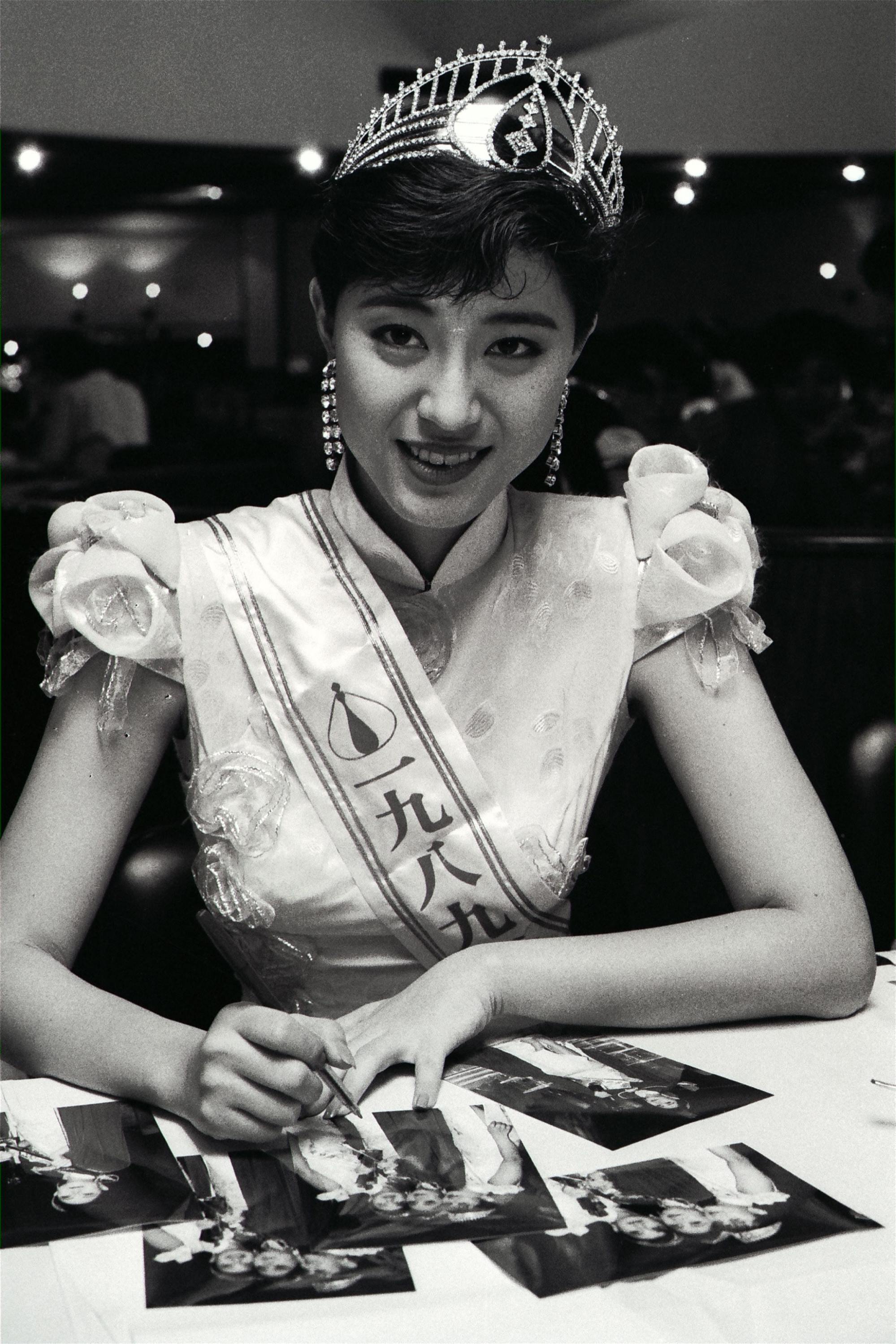 She had a bright path after signing on with TVB, starring in numerous television shows, per HK01, and later on joining the big screen through her debut in classic gamble comedy
God of Gamblers
II
in 1990. She cherished the opportunity to shine on screen, but suffered from acid reflux due to lack of rest and altitude sickness during filming. She also returned to 2022 Miss Hong Kong Pageant to be the judge of Miss Photogenic.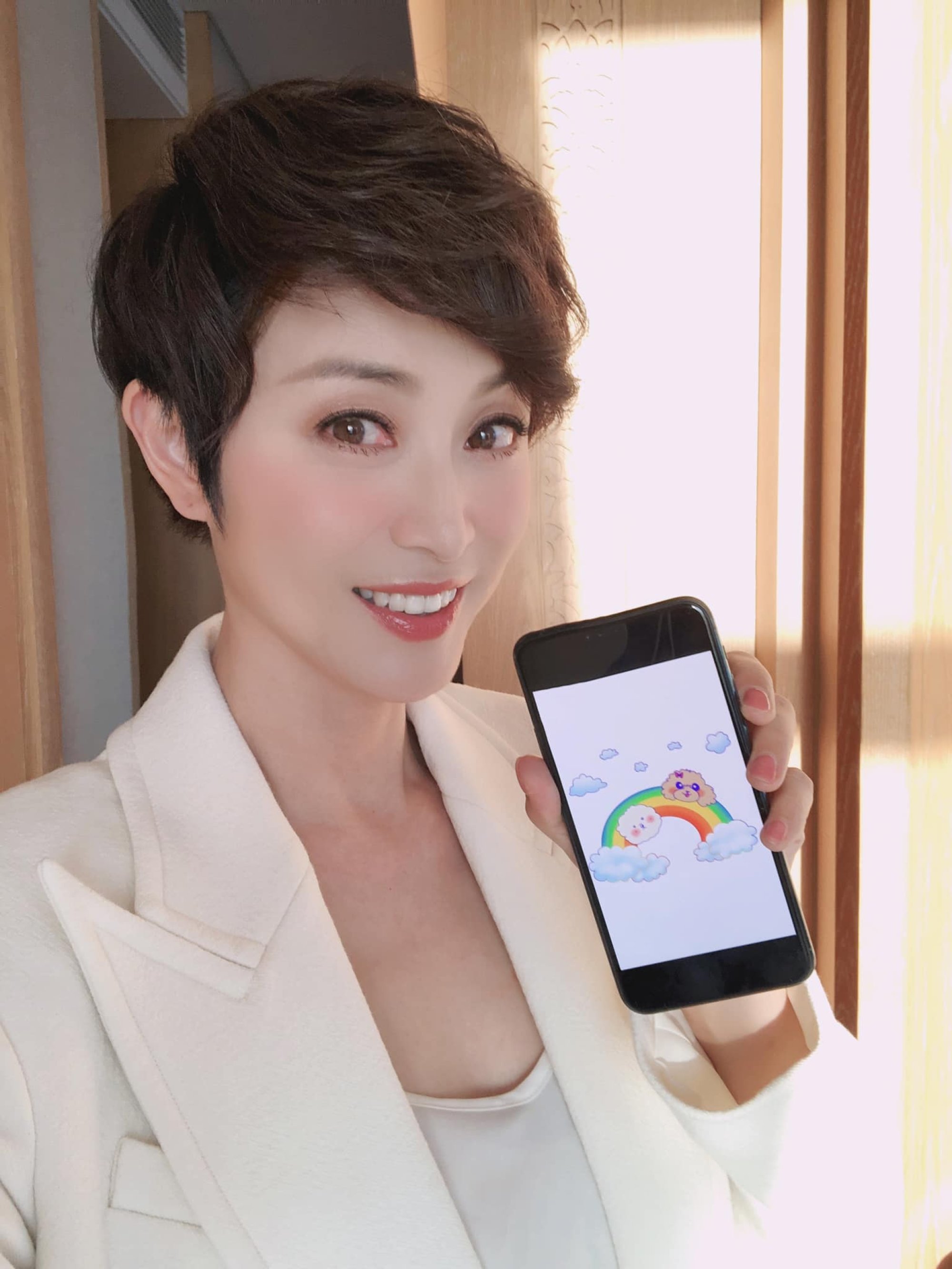 As for her love life, she had relationships with Joe Nieh, Julian Hui and Junyi Yang, but none of them ended well. According to HK01, Chan shared her experience of breaking off an engagement on a mainland variety show, stating that she's happy to be single and just focus on herself now. She also added, "Age doesn't matter, staying mentally young is more important," in terms of staying young and beautiful.

The Miss Hong Kong Pageant is an annual beauty contest held by TVB since 1946, and winners are often guaranteed one-way tickets to film and TV stardom
Charlene Tse, Michelle Reis and Joyce Godenzi became famous actresses while Angeline Leung, Cher Yeung and Pauline Yeung took different but equally successful career paths