17 best dressed celebrities at the 2022 Governors Awards, from Margot Robbie's Bottega Veneta gown and Michelle Yeoh's neon yellow look, to The Crown actor Emma Corrin's gender-bending ensemble
The 13th annual Governors Awards were held in Los Angeles on November 19, awarding achievements in the film industry. Film stars including Florence Pugh, Margot Robbie and Angela Bassett wore glamorous looks to the event; sheer styles featuring lace and tulle remained a favourite for celebrities on the red carpet this year.
Take a look at the 17 best celeb outfits worn that evening …
1. Florence Pugh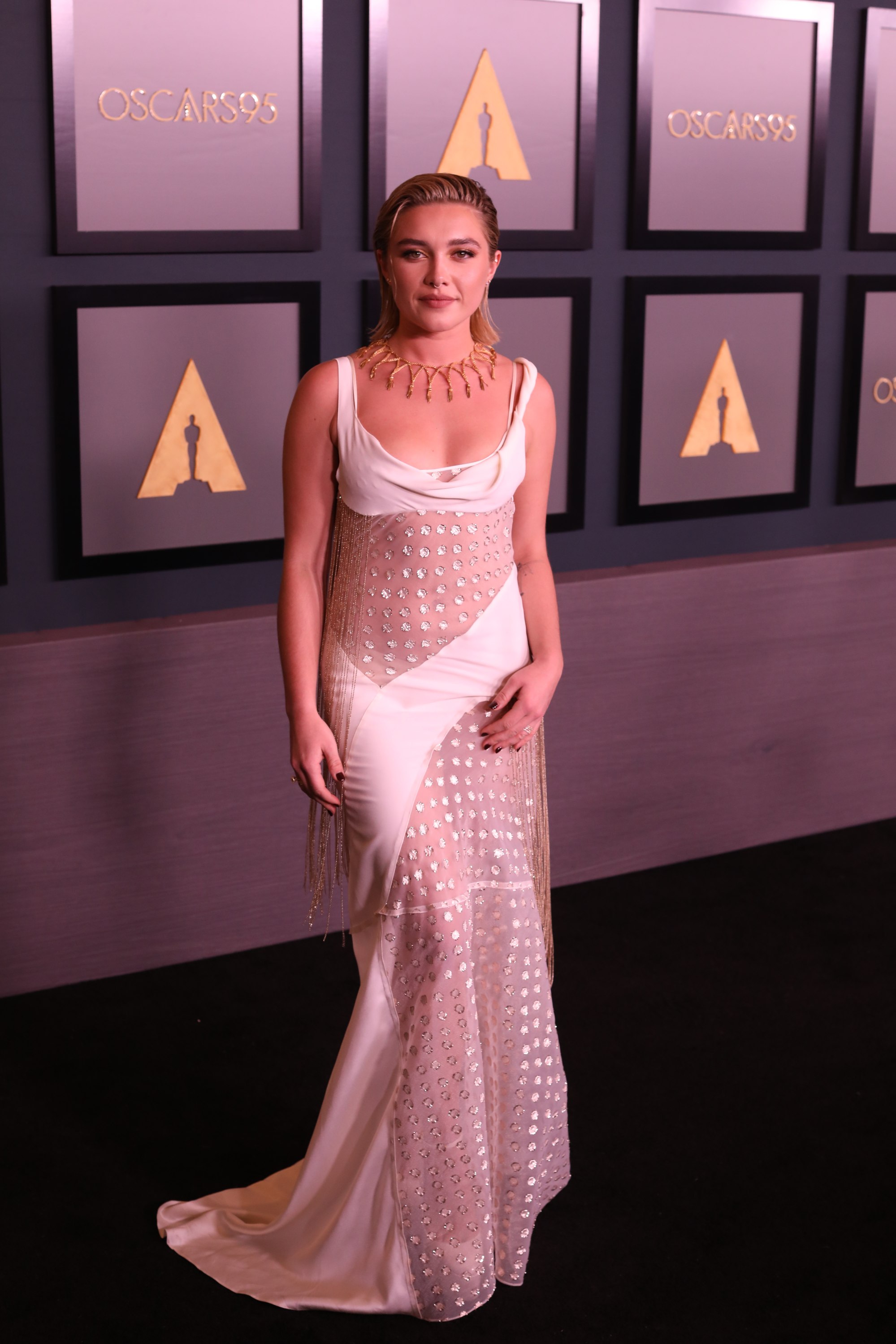 The
Don't Worry, Darling
star's dress contrasted the sheer effect with solid white fabric across her bust and midsection. The transparent material was coated in gold polka dots and also featured gold chains dangling from the sides of her body.
She donned a slicked-back hairdo and a spiky gold necklace to pick up on the gilded tones of her dress.
2. Margot Robbie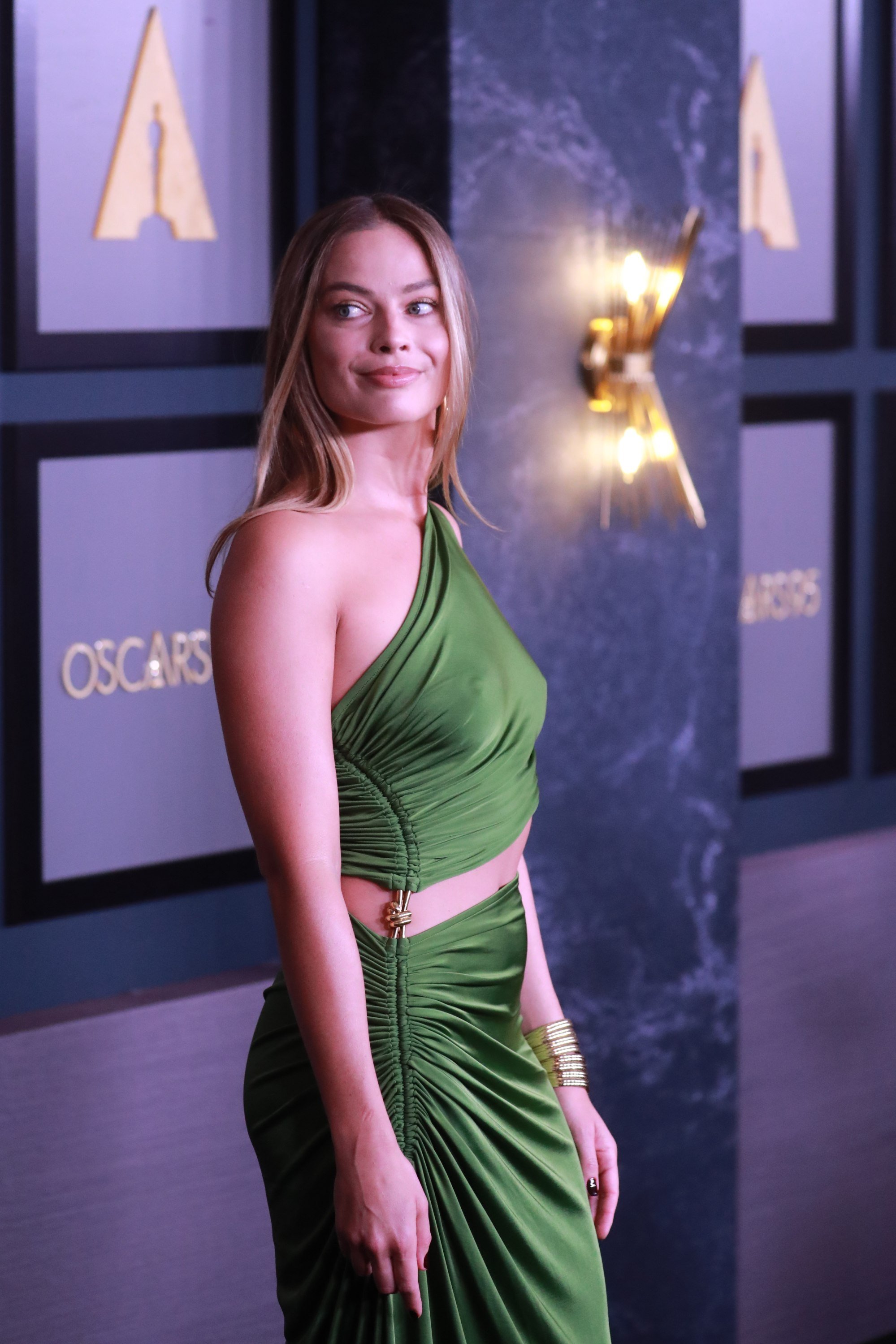 The actress wore a green Bottega Veneta gown, highlighted by a cut-out across her midriff and a one-shoulder silhouette, with a lone cuff bracelet. Her straight hair fell behind her back except for a few, face-framing strands.
3. Angela Bassett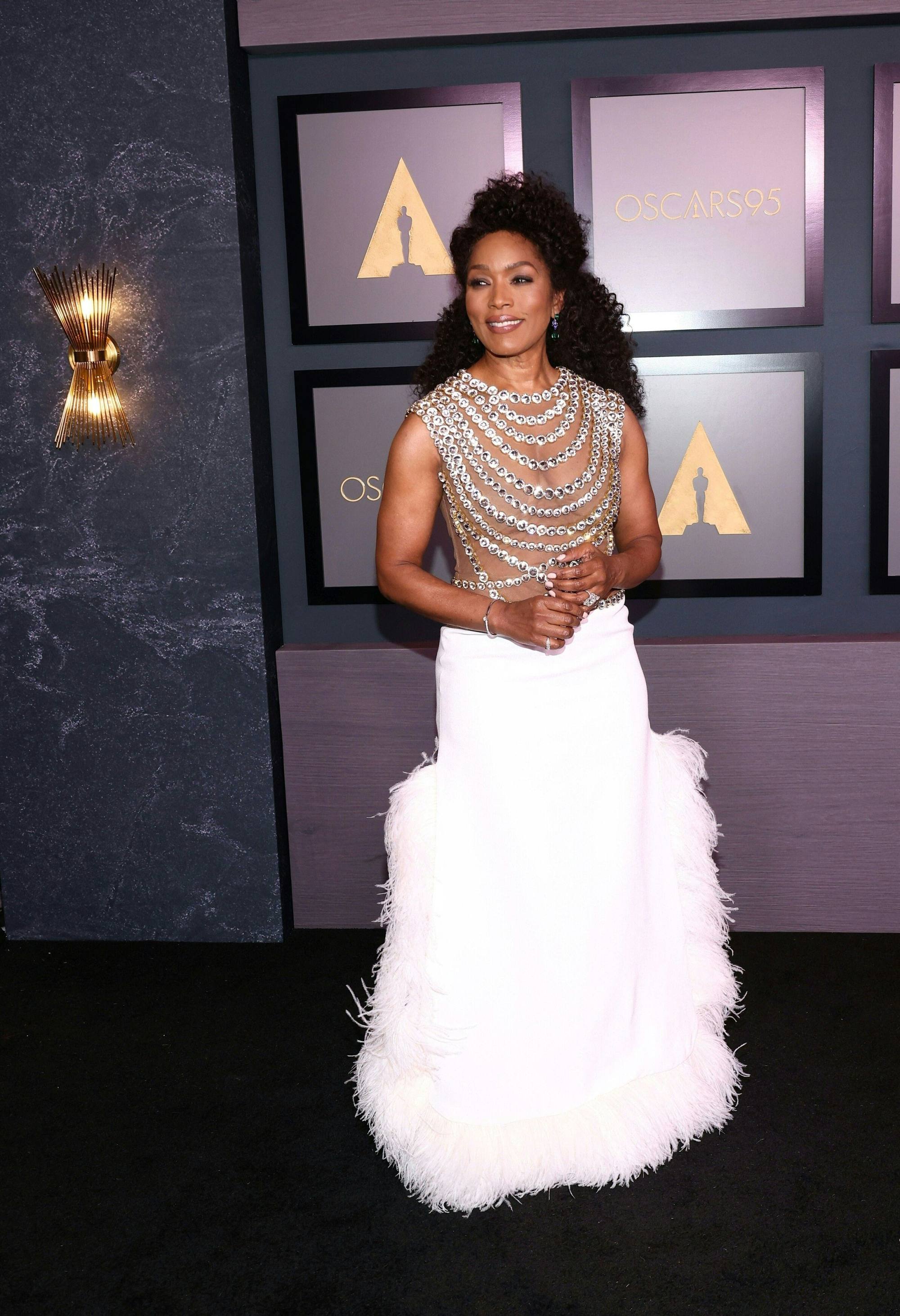 The
Black Panther
and American Horror Story actress
rocked a see-through, crystal bodice that featured multiple embellishments for the awards ceremony. She balanced the rows of sparkling gems she wore up top with a white, feather-lined skirt.
The actress also wore her flowing curls in a voluminous half updo, adding to the drama of the ensemble.
4. Aubrey Plaza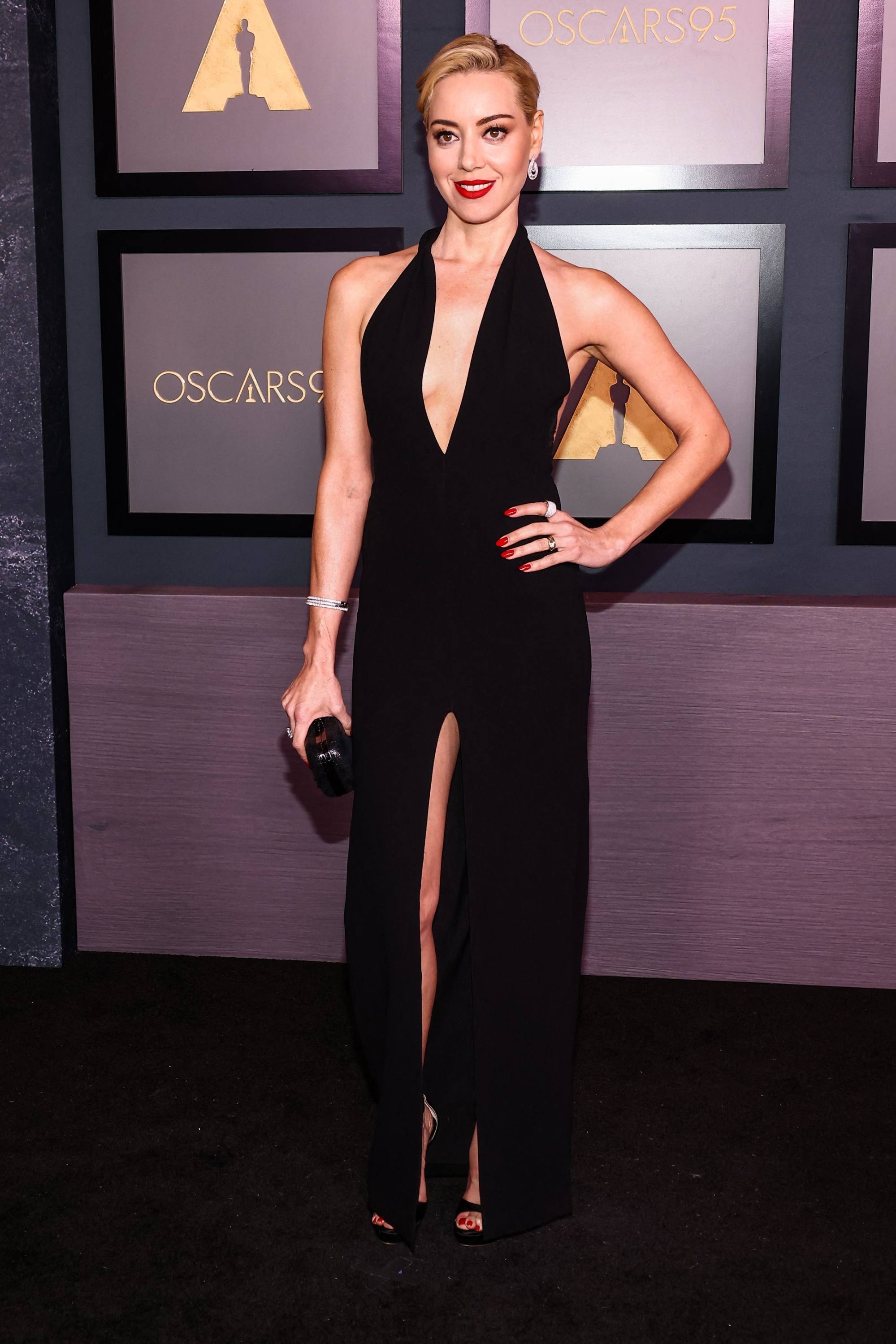 Aubrey Plaza played with old Hollywood glamour. The White Lotus actress' black dress was designed with a plunging neckline and a slit up the front. Her hair and make-up only added to the ensemble: Plaza's platinum blonde updo, red nails and lipstick, and shimmering jewellery helped her nail the classic look.
5. Jessica Chastain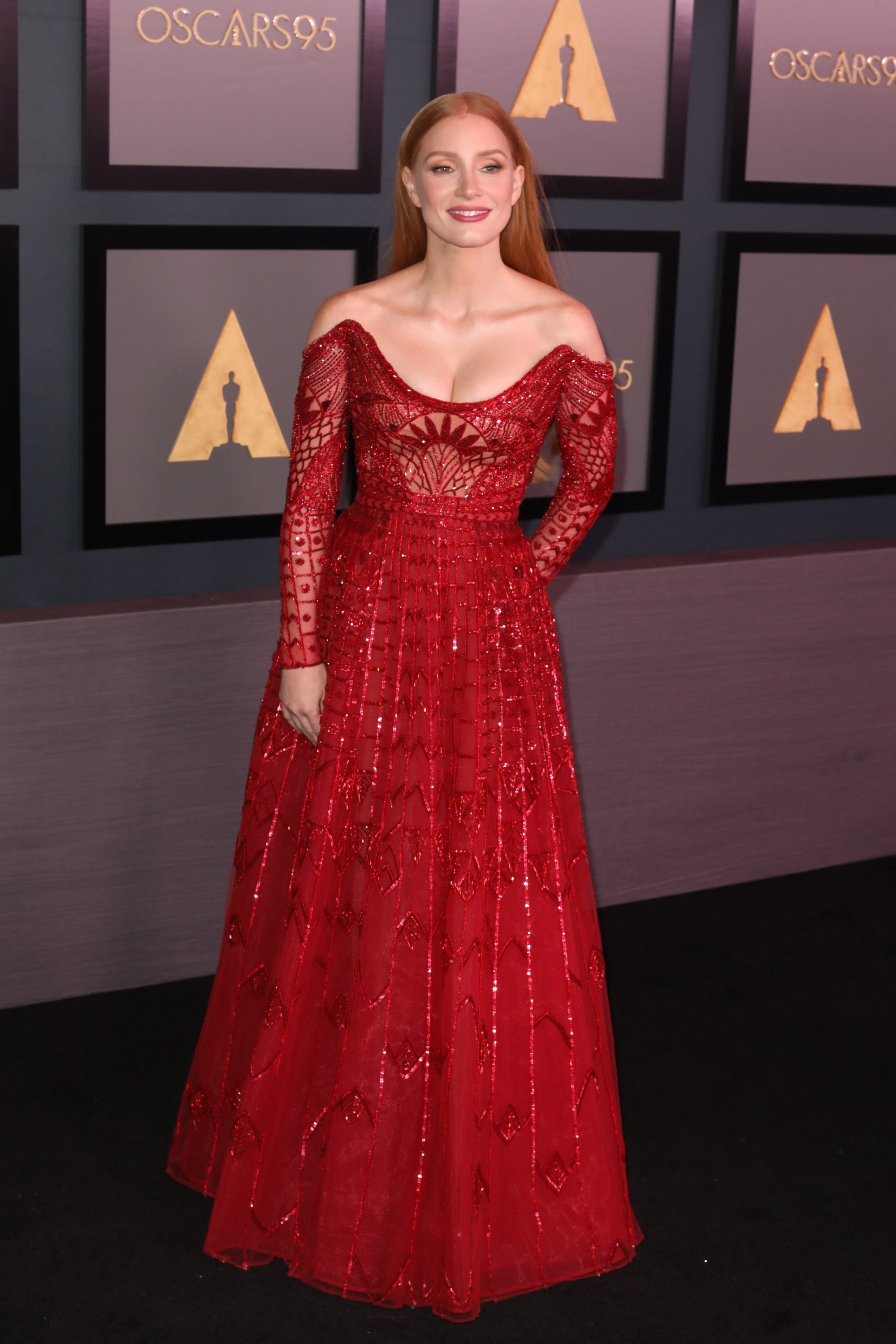 Jessica Chastain chose an elegant gown in a beautiful red shade. The off-the-shoulder gown was encrusted in dazzling jewels from top to bottom. The actress went for monochromatic beauty, adding a soft, crimson lipstick that played off her red dress and red hair.
6. Janelle Monáe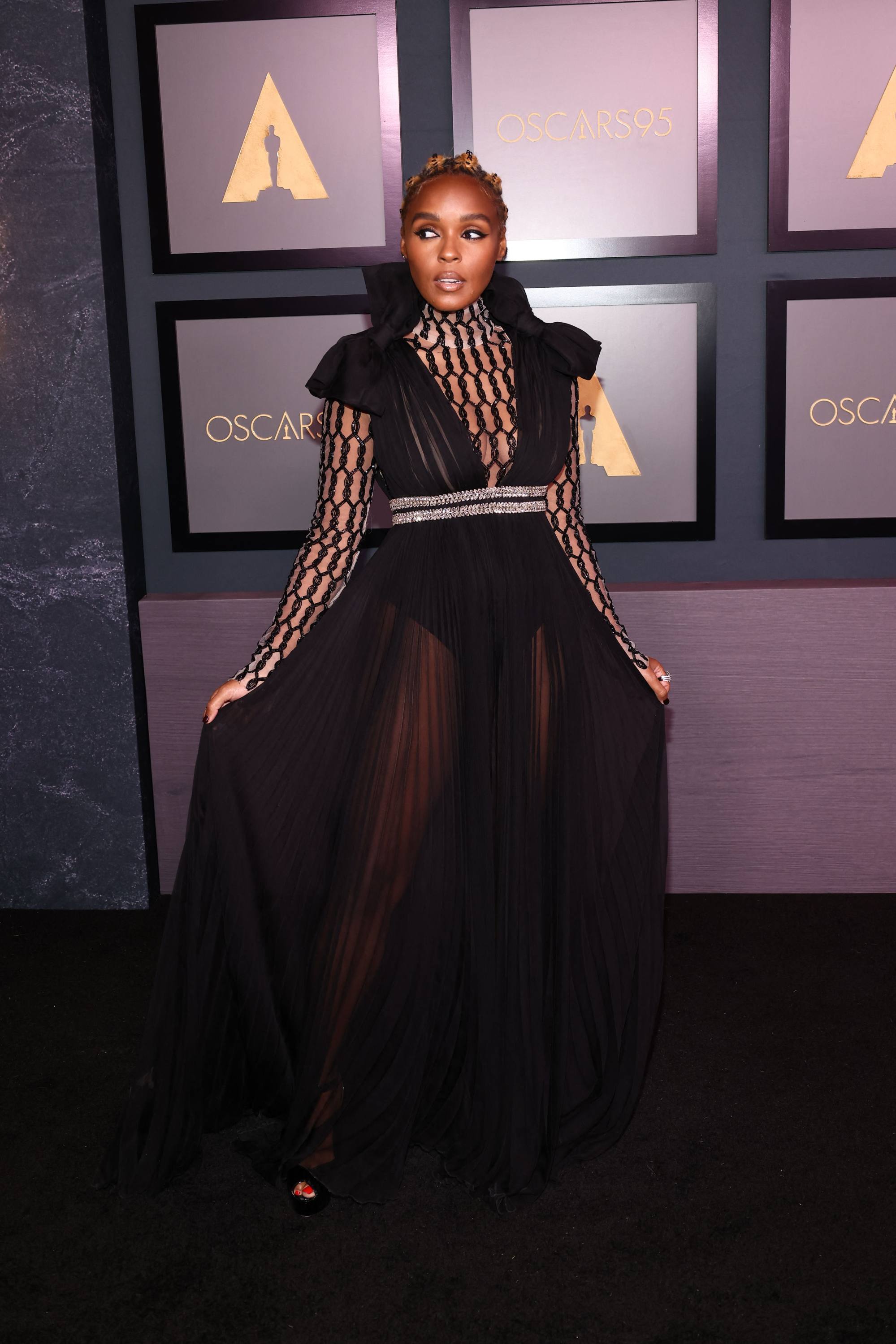 The singer and actor's all-black look was anything but boring, being sheer with a statement neckline. From their gown's patterned sleeves to the bows that capped their shoulders, Monáe's sophisticated outfit dazzled.
7. Emma Corrin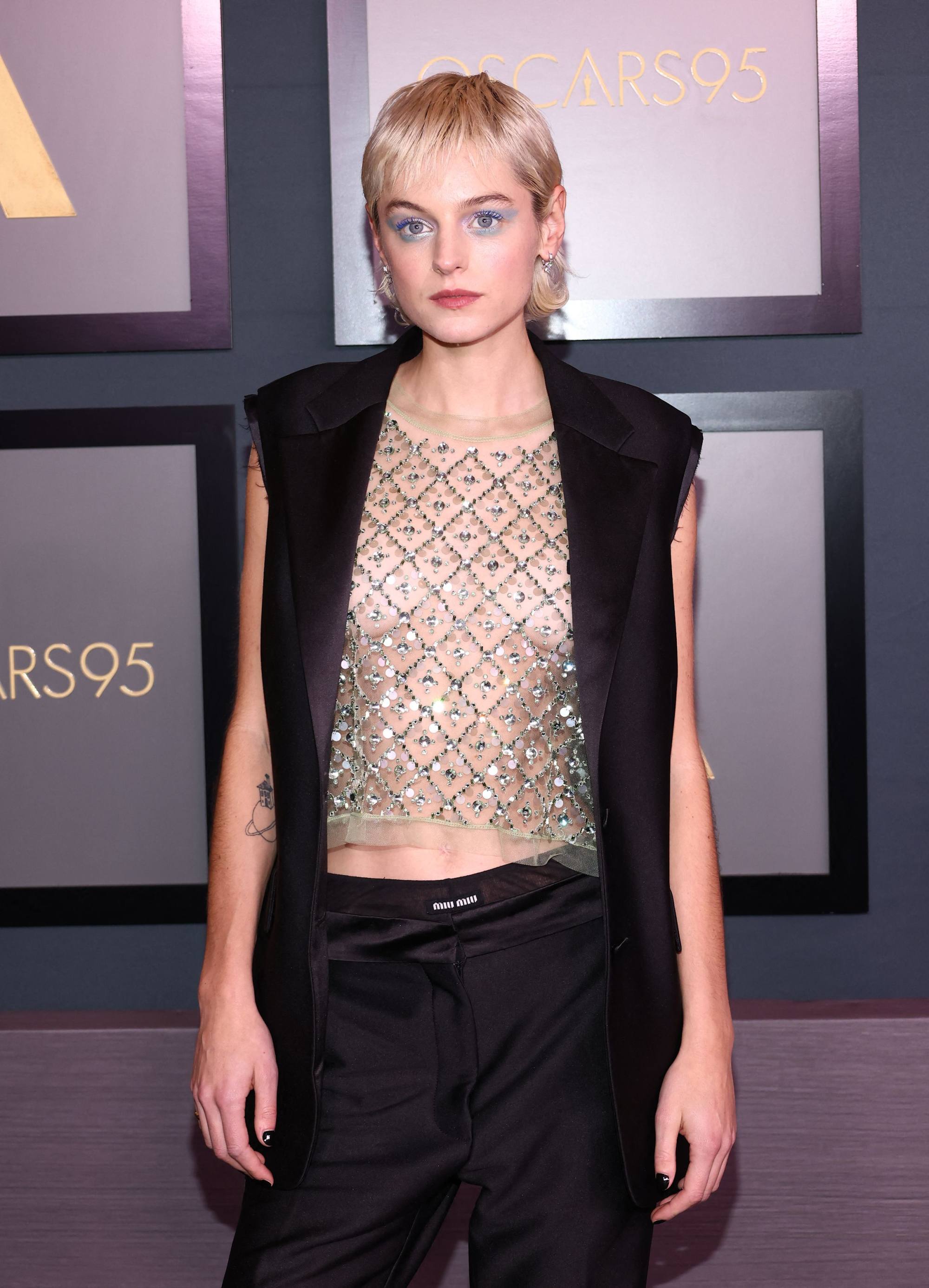 The My Policeman and The Crown actress opted for a cool vest and trousers combo, donning Miu Miu trousers with chunky loafers and an open vest. Underneath, Corrin wore a sheer, light green top with sequins that formed a lattice overlay.
8. Keke Palmer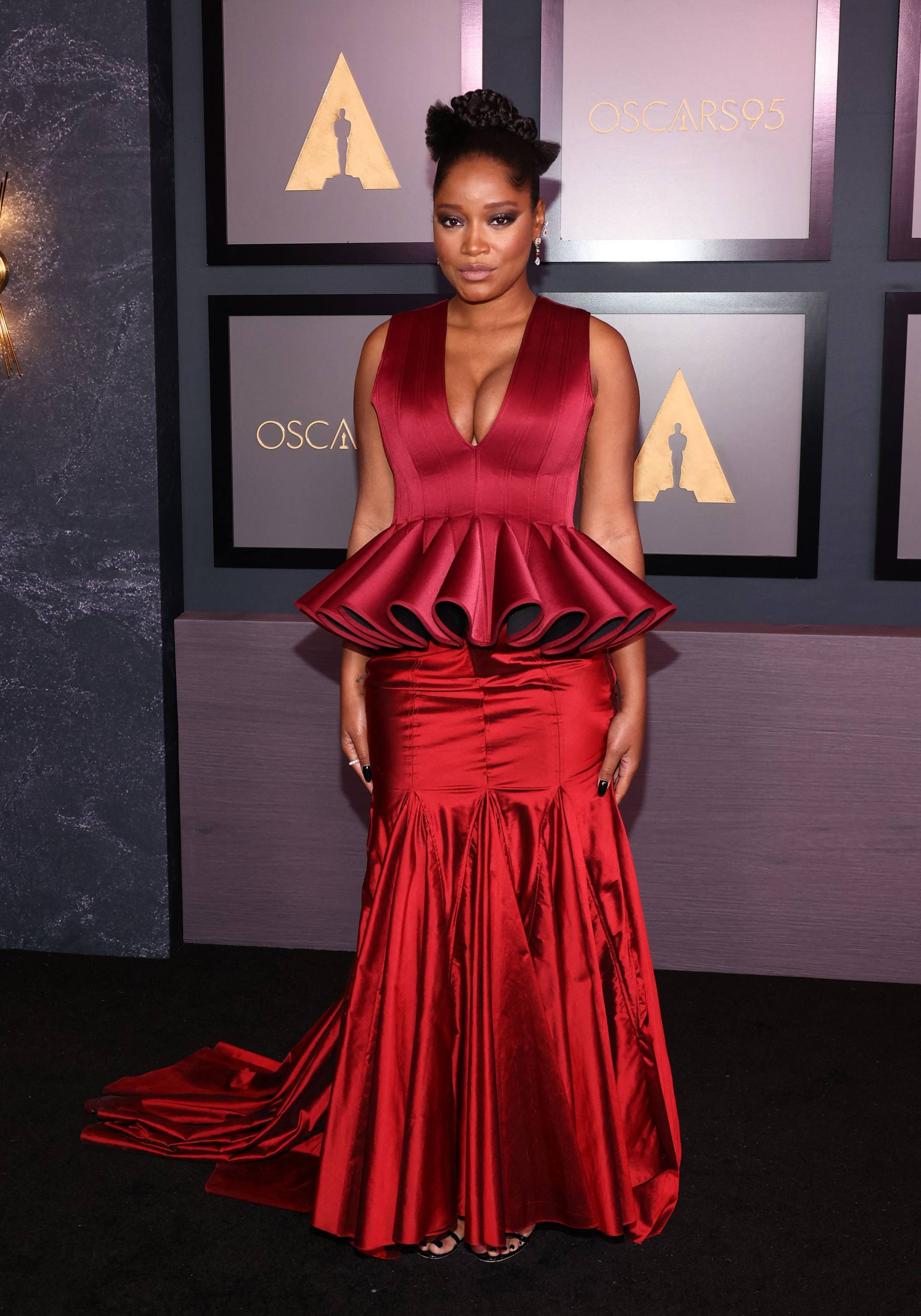 Keke Palmer went for a bold look in a red peplum dress. The Nope star's gown had loads of movement, from the large folds in the peplum waist to the layers of fabric used for the trumpet-style skirt. The texture was juxtaposed with a sleek, plunging neckline and a subtle approach to jewellery.
9. Gabrielle Union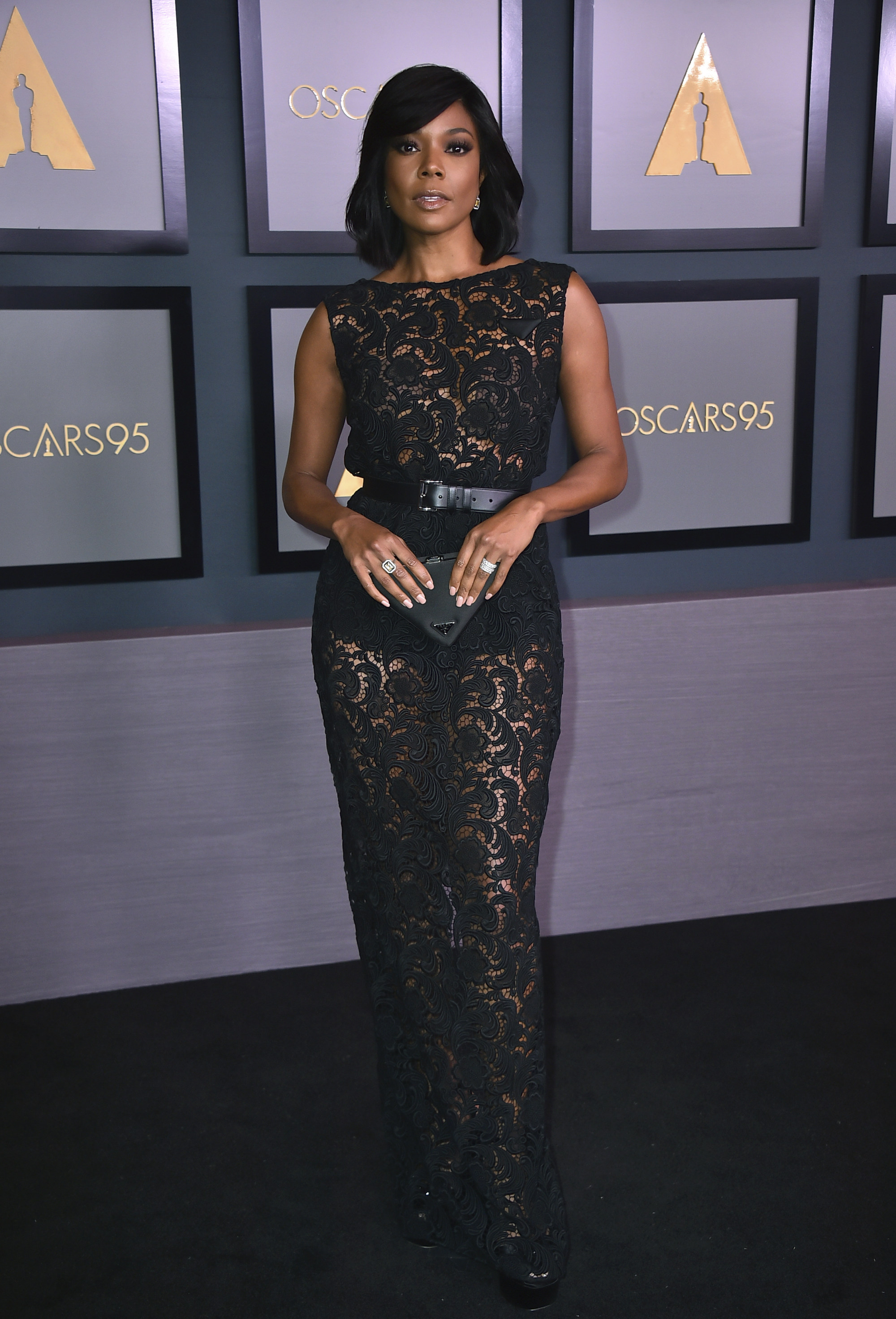 Gabrielle Union's take on
the black dress
featured lots of lace. She paired her all-lace gown with a matching black belt, black clutch and black platform heels. The actress also wore two rings and a small pair of earrings for added sparkle.
10. Jennifer Lawrence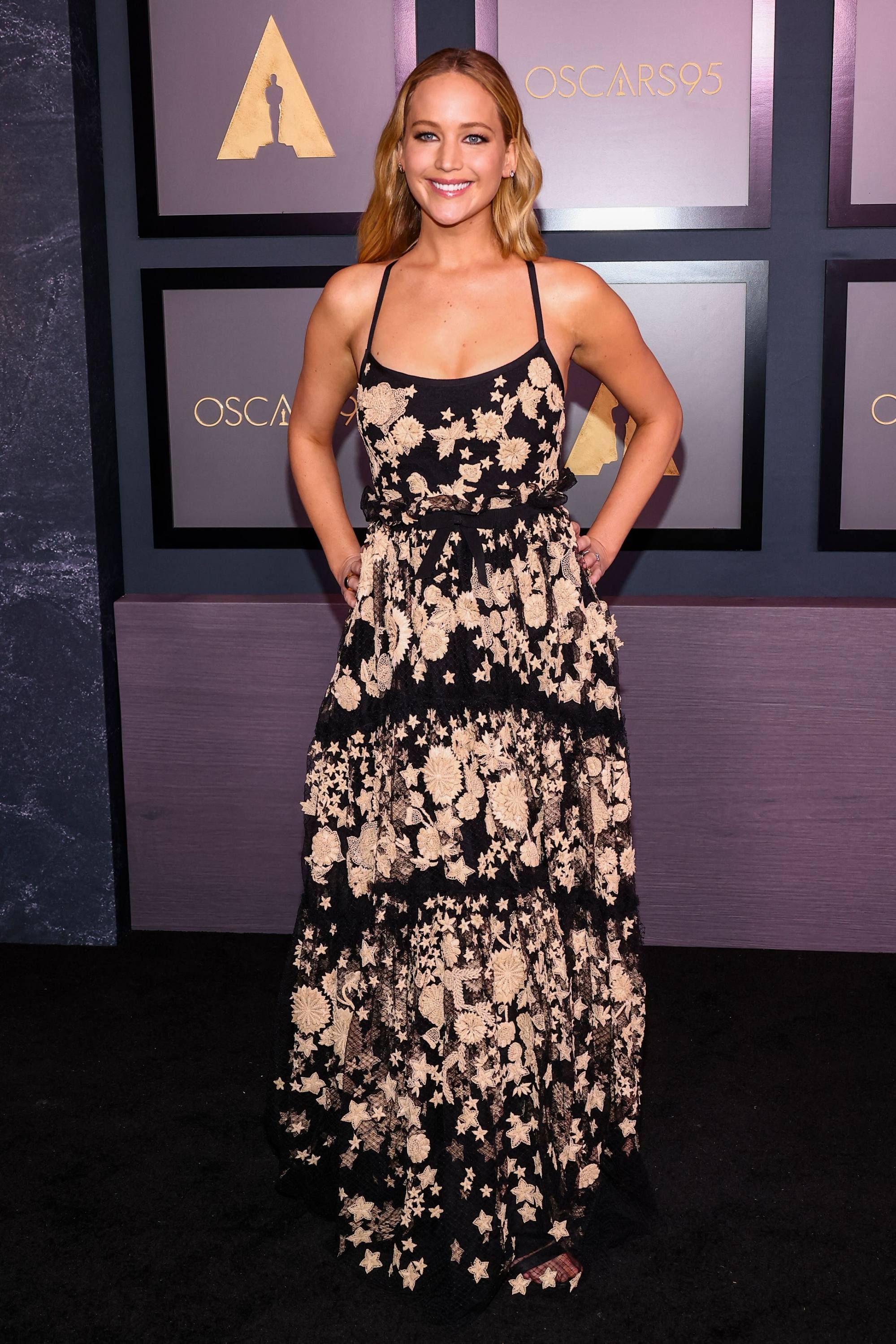 Jennifer Lawrence wore an ethereal black dress with a bold print. The Causeway star let her tiered black gown, which featured layers of floral patterned fabric in a gold tone, do the talking. She kept jewellery and make-up simple but added dark eyeliner to make her eyes pop.
11. Sadie Sink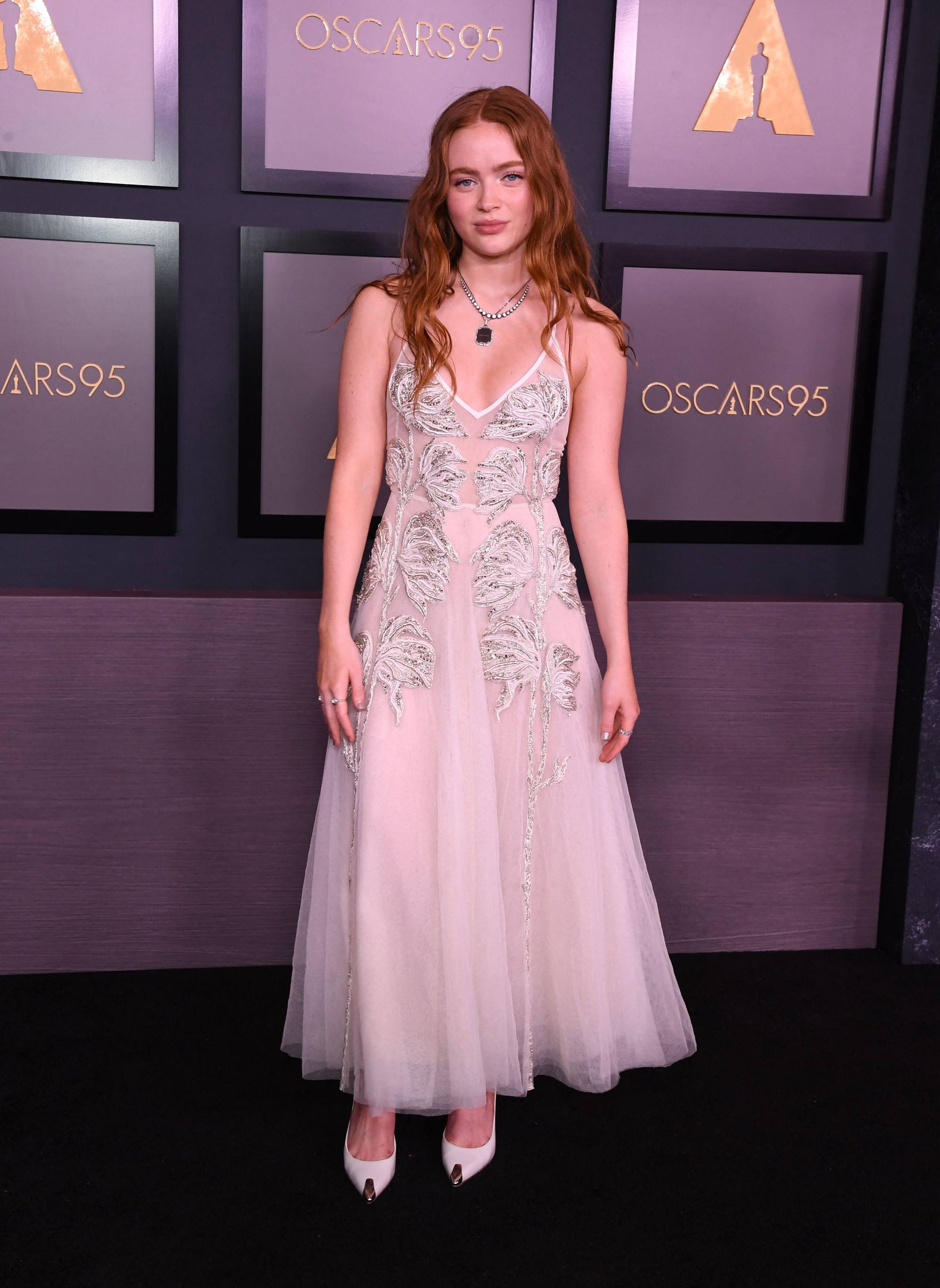 Sadie Sink's tea-length dress featured stunning appliqué details.
The Stranger Things star
's vintage-style ensemble was made up of a tulle gown with a sheer bodice. An embellished leaf pattern travelled from the bottom of her skirt to the top of her V-shaped neckline.
For extra drama, Sink added pointed-toe heels with silver tips and two necklaces, one of which featured a large pendant.
12. Mindy Kaling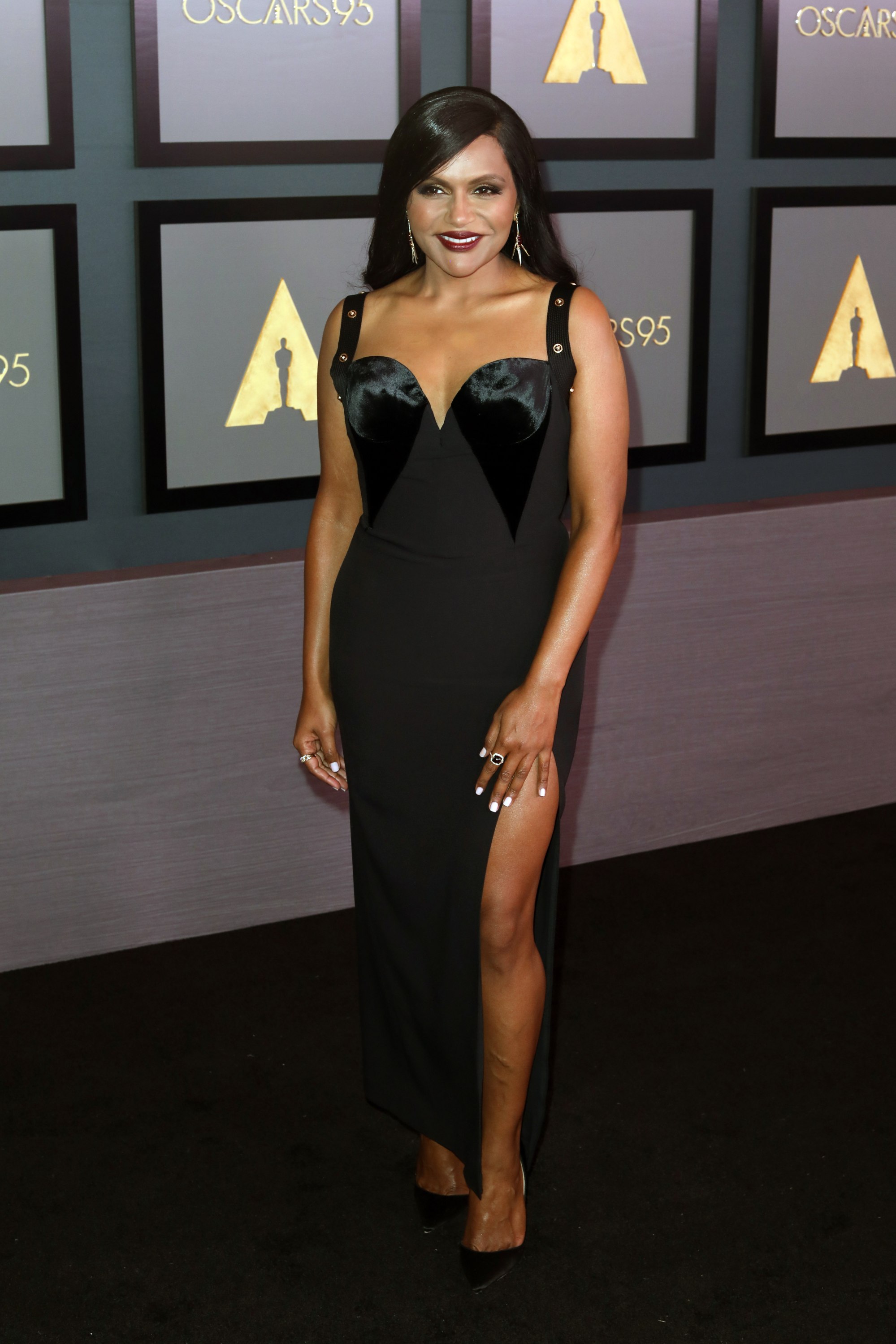 Mindy Kaling's polished, all-black look utilised different textures. The actress and Never Have I Ever producer wore a black dress with interesting details that helped her look stand out. The fabric along the gown's sweetheart neckline was made with a shiny material that came down to two points over her bust, while the dress' straps were accented with gold hardware.
13. Cate Blanchett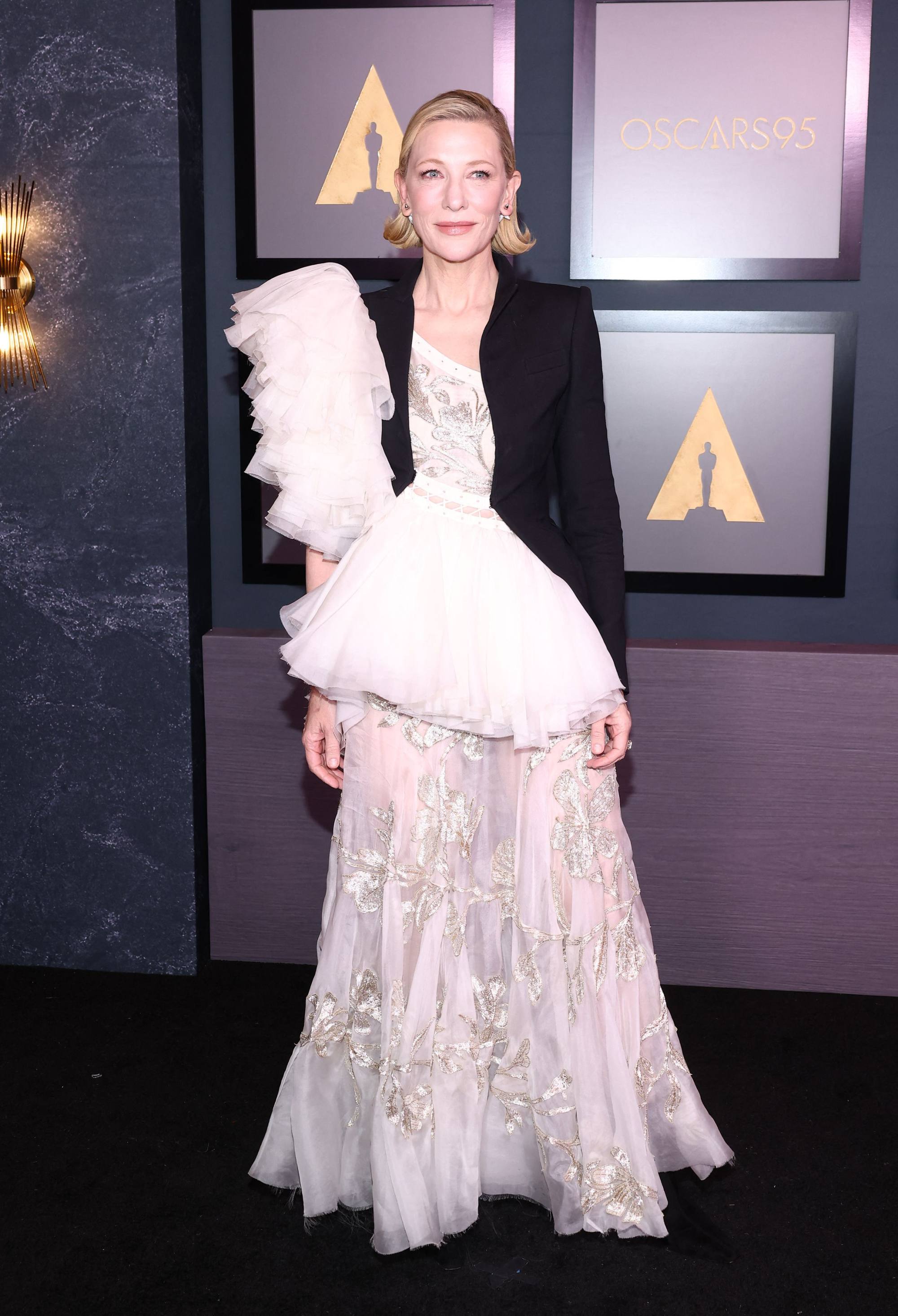 Cate Blanchett paired a dramatic gown with a structured black blazer. The skirt on the famed actress' frock had two layers: the bottom featured silver embellishments while the top was shaped into a peplum. The silver pattern also continued up the bodice of the dress. One shoulder of Blanchett's black blazer sprouted tulle that appeared to match the rest of her ensemble.
14. Ana de Armas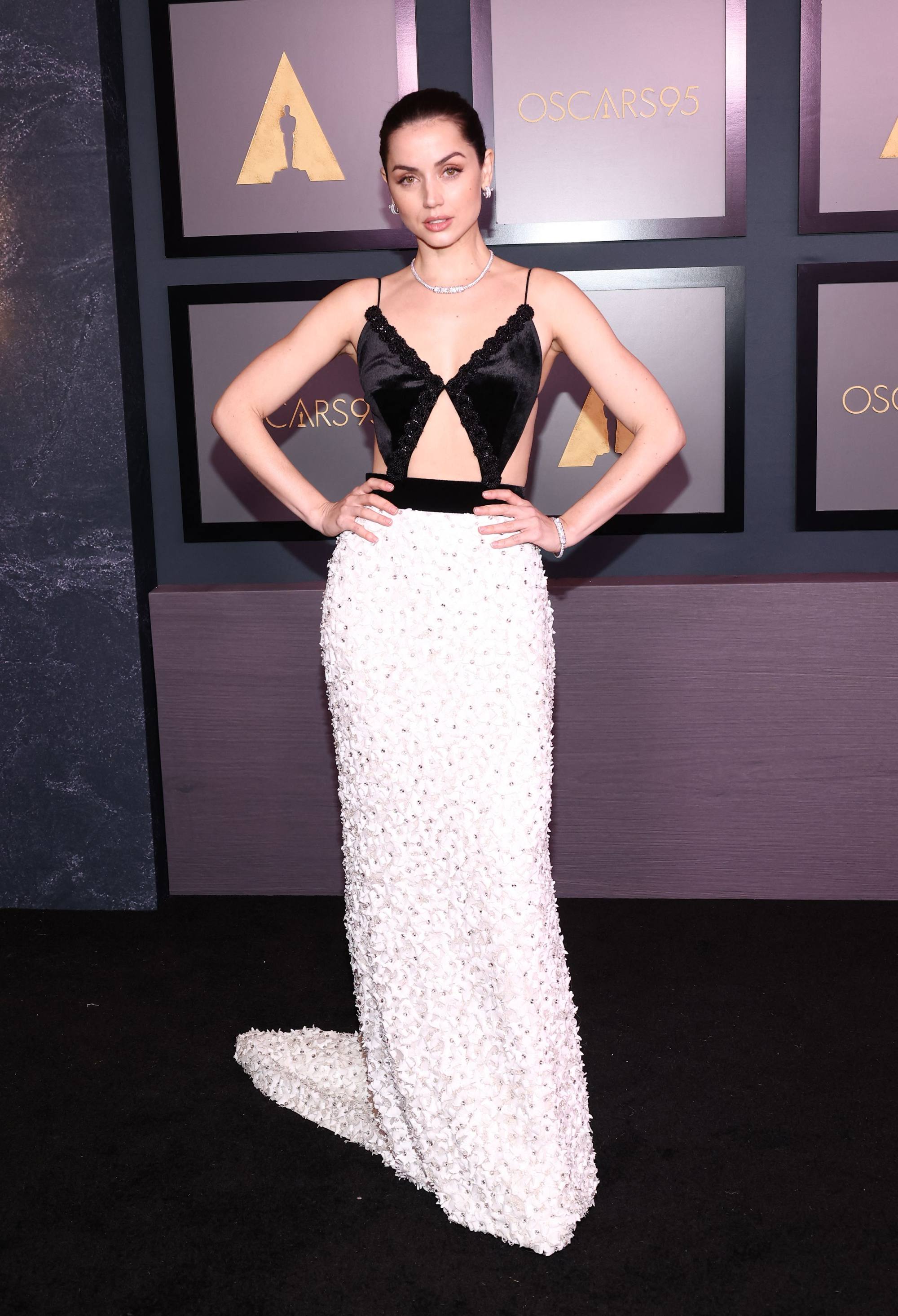 Ana de Armas' gorgeous gown featured cool cut-outs. The top of
the Blonde star
's frock appeared to be made of velvet and attached to the skirt at two points across her abdomen. The frothy, textured skirt provided some balance for the dramatic top.
De Armas wore her hair slicked back and added touches of silver jewellery to finish the look.
15. Laura Dern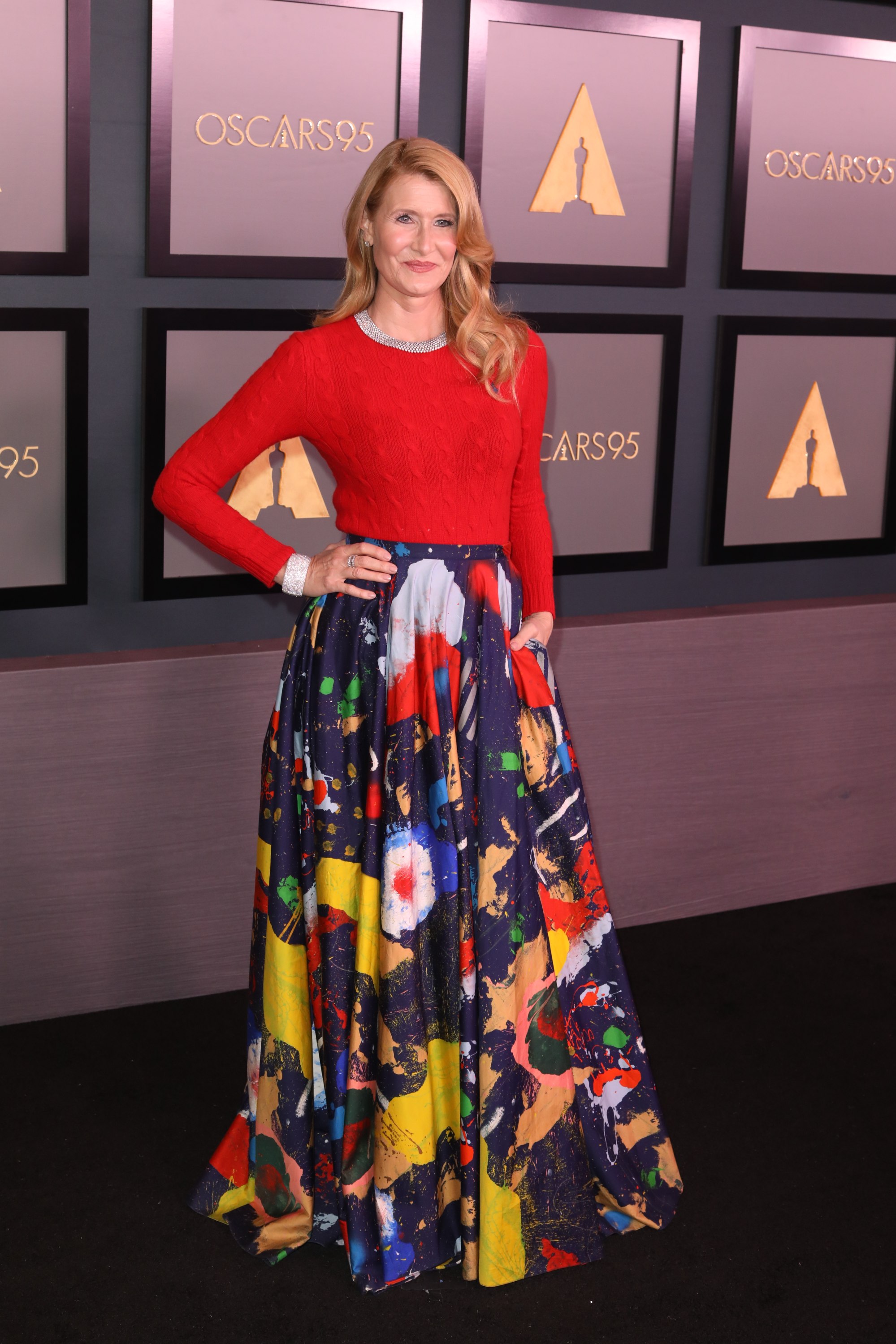 Laura Dern's outfit made a splash. The actress went for colour for the event, wearing a long-sleeved red top with a printed skirt in shades of navy blue, green, yellow, white, peach and more.
For jewellery, Dern donned a diamond necklace with a matching cuff around her wrist.
16. Michelle Yeoh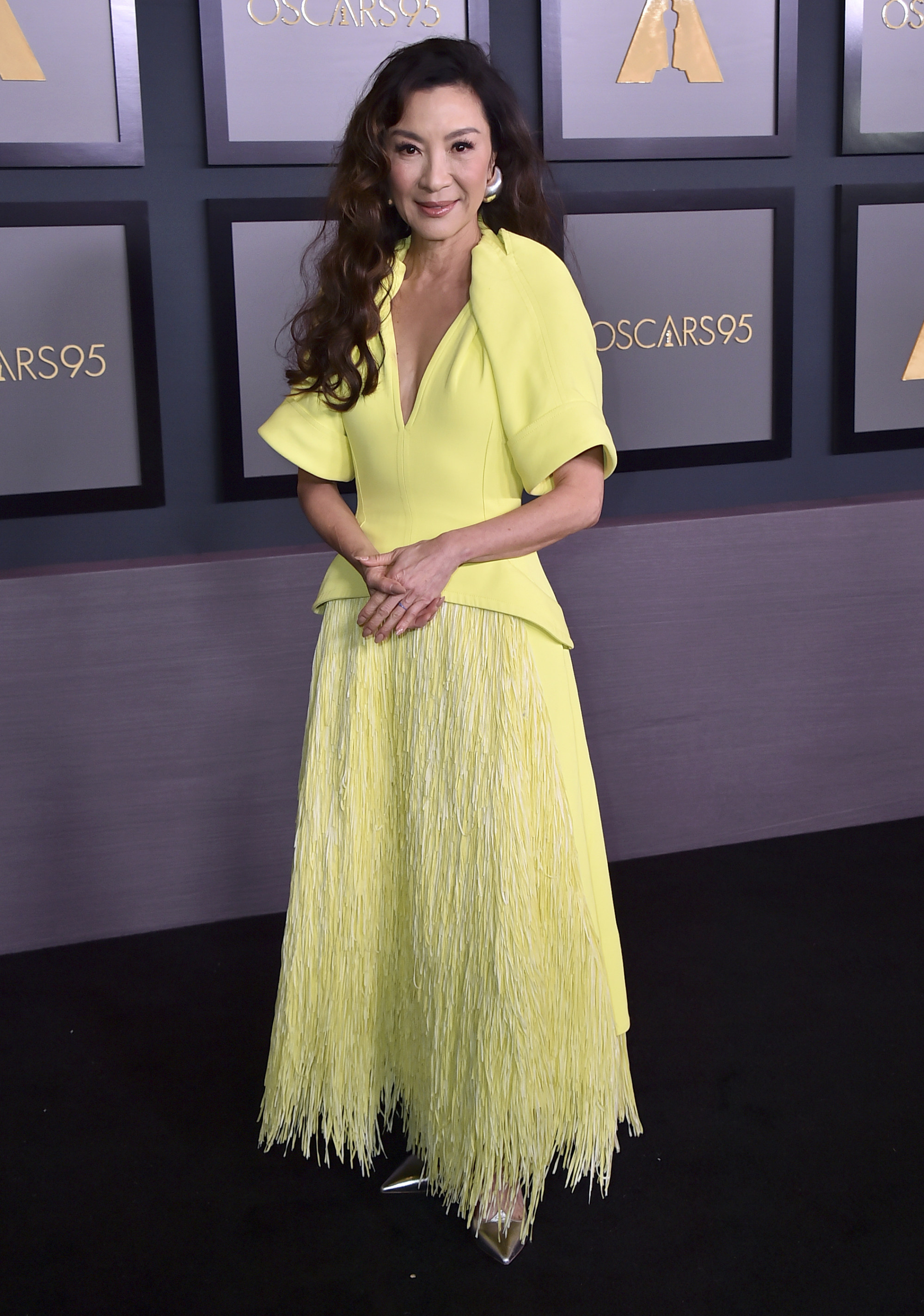 Michelle Yeoh stunned in neon yellow. The
Everything Everywhere All at Once star's
bright gown was highlighted by what appeared to be a feathered skirt. The rest of the look utilised a subtle peplum waist, a deep neckline, and puffed shoulders for added impact.
Yeoh topped it all off with gold, pointy-toed heels and sculptural earrings.
17. Taylor Russell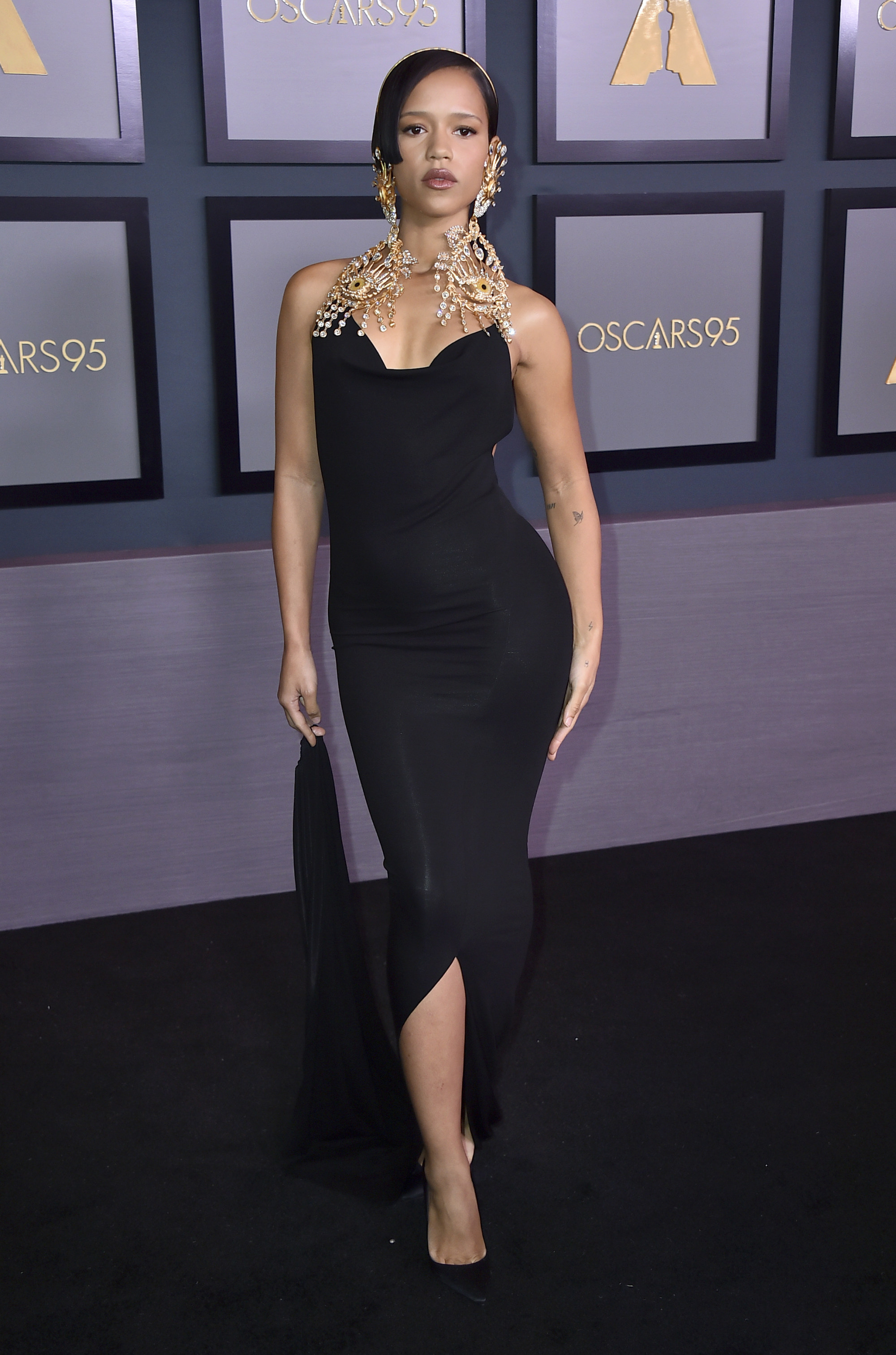 Taylor Russell added drama with a gold headpiece. The Bones and All actress' form-fitting black gown was the perfect backdrop for a golden headpiece that extended down her ears and across her neckline. The statement accessory was covered in eye shapes with dangling crystals.
This article originally appeared on
Insider
.

The 2022 Governors Awards red-carpet glitterati clearly favoured sheer looks, while Stranger Things actress Sadie Sink and Academy Award winner Cate Blanchett donned tulle
Monochrome looks were popular too, from Margot Robbie's green Bottega Veneta gown and Jessica Chastain's off-the-shoulder red dress, to Michelle Yeoh's yellow feathered frock