Meet Christian Pulisic, the US' most expensive football player at just 24: before 'Captain America' went to the 2022 Fifa World Cup in Qatar, he signed a whopping US$73 million deal with Chelsea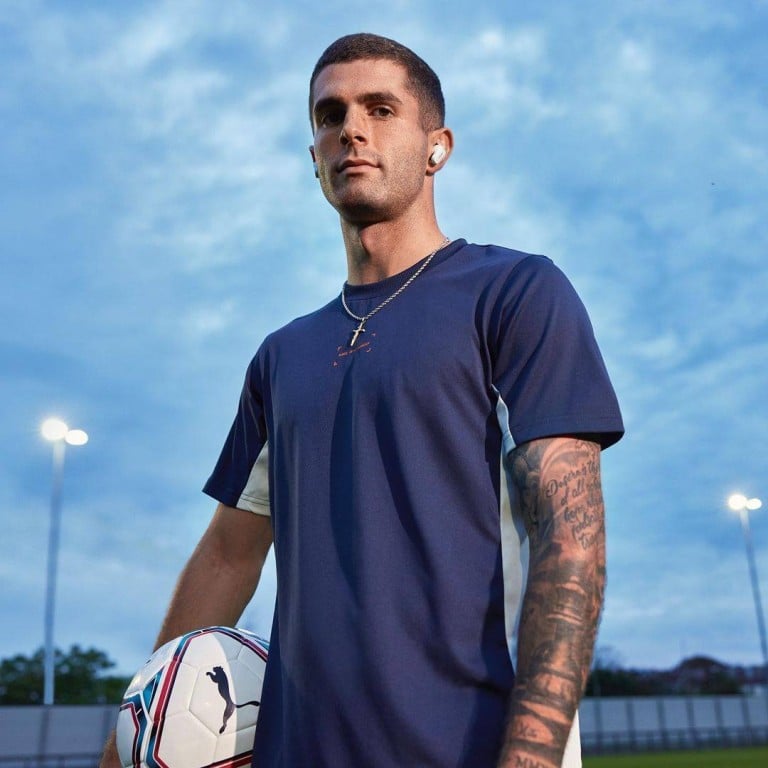 Meet Christian Pulisic, the star player of the US men's national soccer team, or USMNT, who is also regarded as one of the best US football players of all time. Now playing at his first-ever World Cup, Pulisic is expected to lead the USMNT's golden generation of young and talented players in Qatar.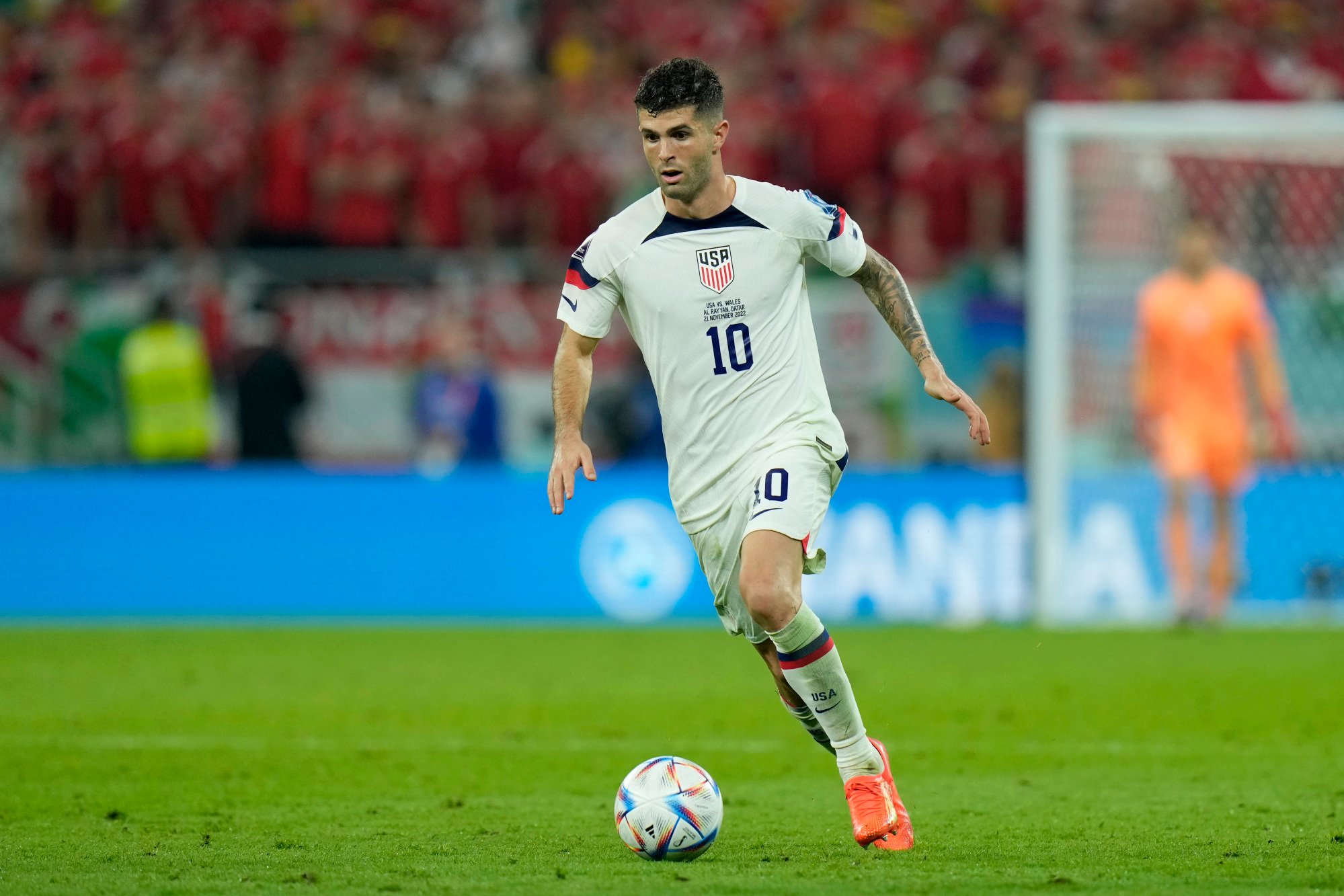 Nicknamed "Captain America", Pulisic is a winger who has played over 50 matches and scored more than 20 goals for the US.
"I've done a lot of things I want to do, but the World Cup is something on top of all of that," Pulisic said in a report by The Washington Post. "That's just been a dream my whole life. I'm sure getting into that moment is going to be special."
The US played its first match of the tournament against Wales on November 21, drawing 1-1.
But just how did Pulisic get into football and how meteoric has his rise been? Let's take a closer look …
He was born and raised in Hershey, Pennsylvania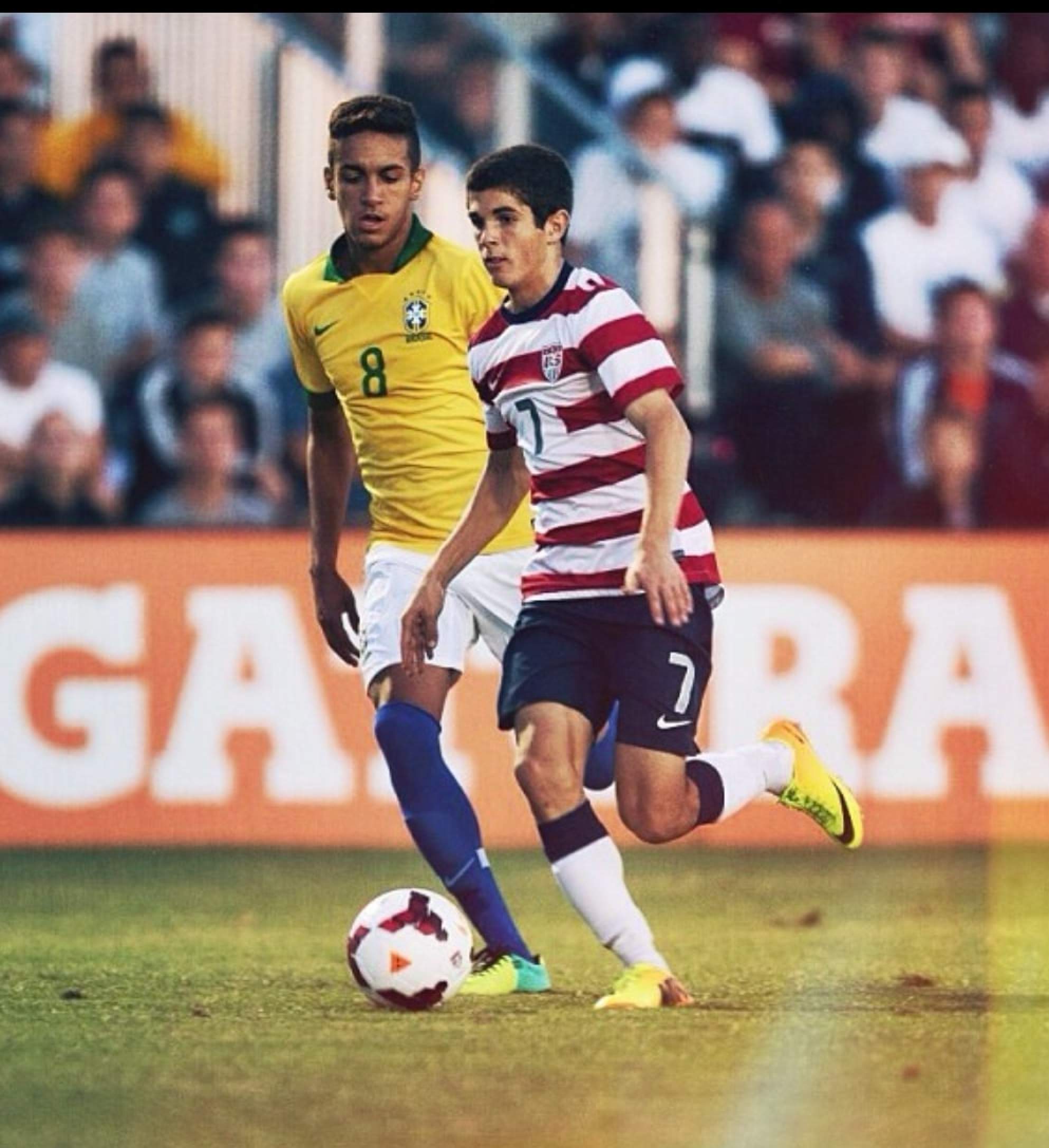 Growing up, Pulisic played football for development clubs like PA Classics in Pennsylvania. "It was a big step in my career. They gave me a lot," Pulisic told Fox News in a 2021 interview.
He also lived in Michigan and England for several years in his childhood and even snagged a trial with future club Chelsea when he was 11 years old.
His parents were footballers too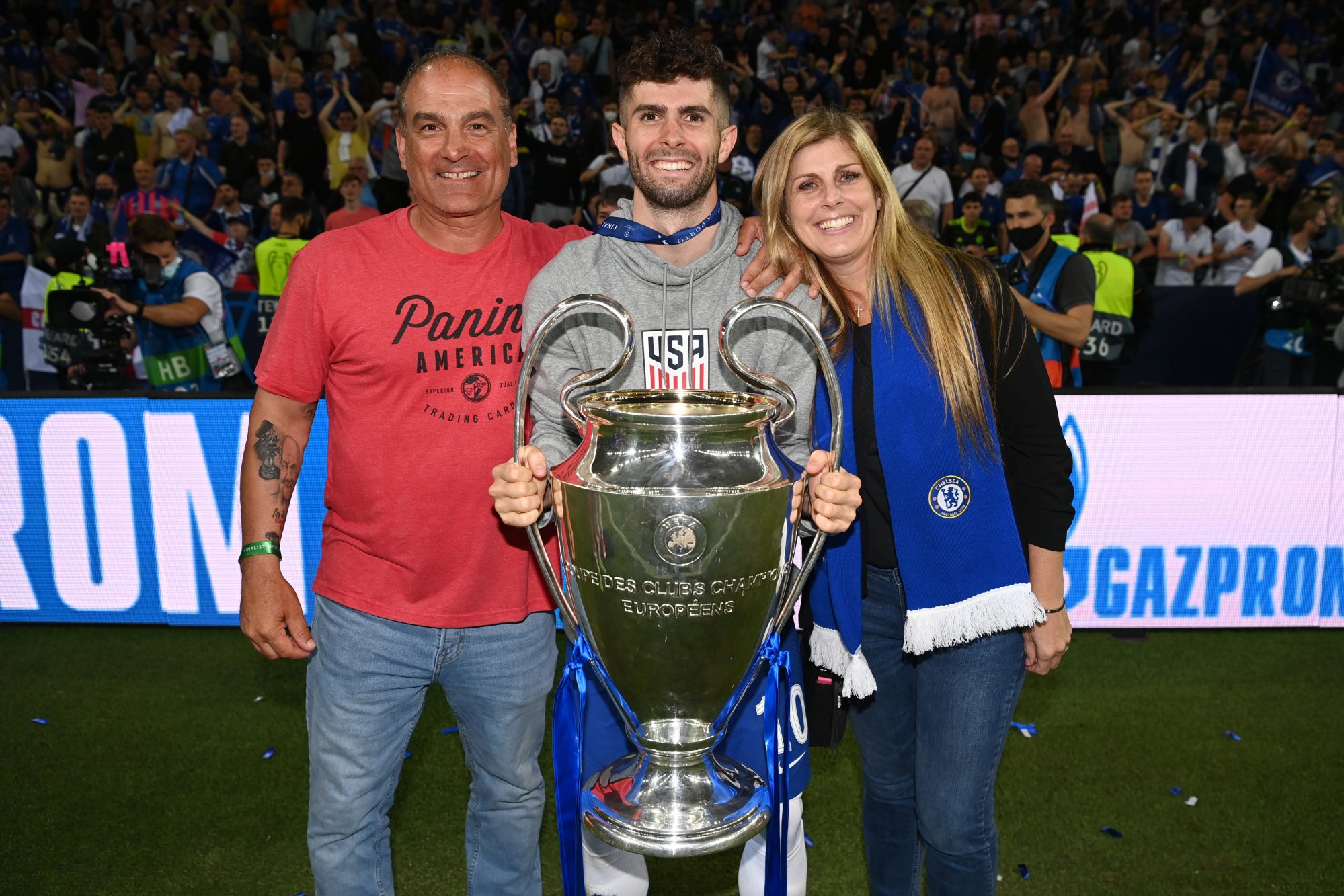 Pulisic was born to Mark and Kelley Pulisic, who played football at a university level for George Mason University in Virginia. His dad Mark also played professional indoor football for a local Pennsylvania club.
"We never put too much pressure on him just because we play," Mark told TUDN USA in a 2017 interview. "We felt that his development would take care of itself if he always had the passion to play."
He began playing for the USMNT in March 2016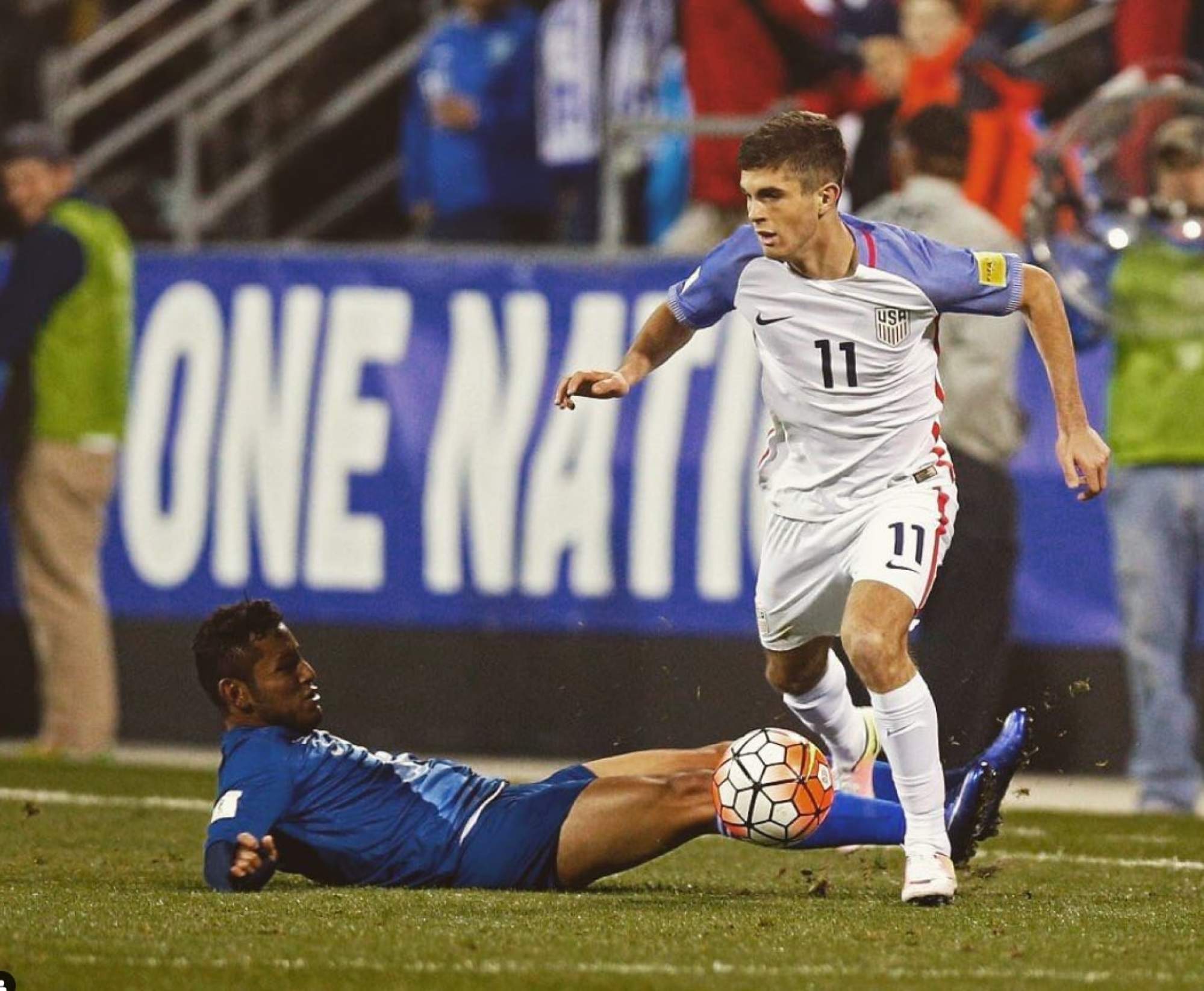 Pulisic is the youngest US player to play in a World Cup qualifier. He made his debut against Guatemala for the USMNT at just 17 years old and scored his first goal for the USMNT not long after, in a 4-0 victory over Bolivia in a May 2016 friendly, which made him the youngest player to score an international goal for the national team.
The youngest-ever player to captain the USMNT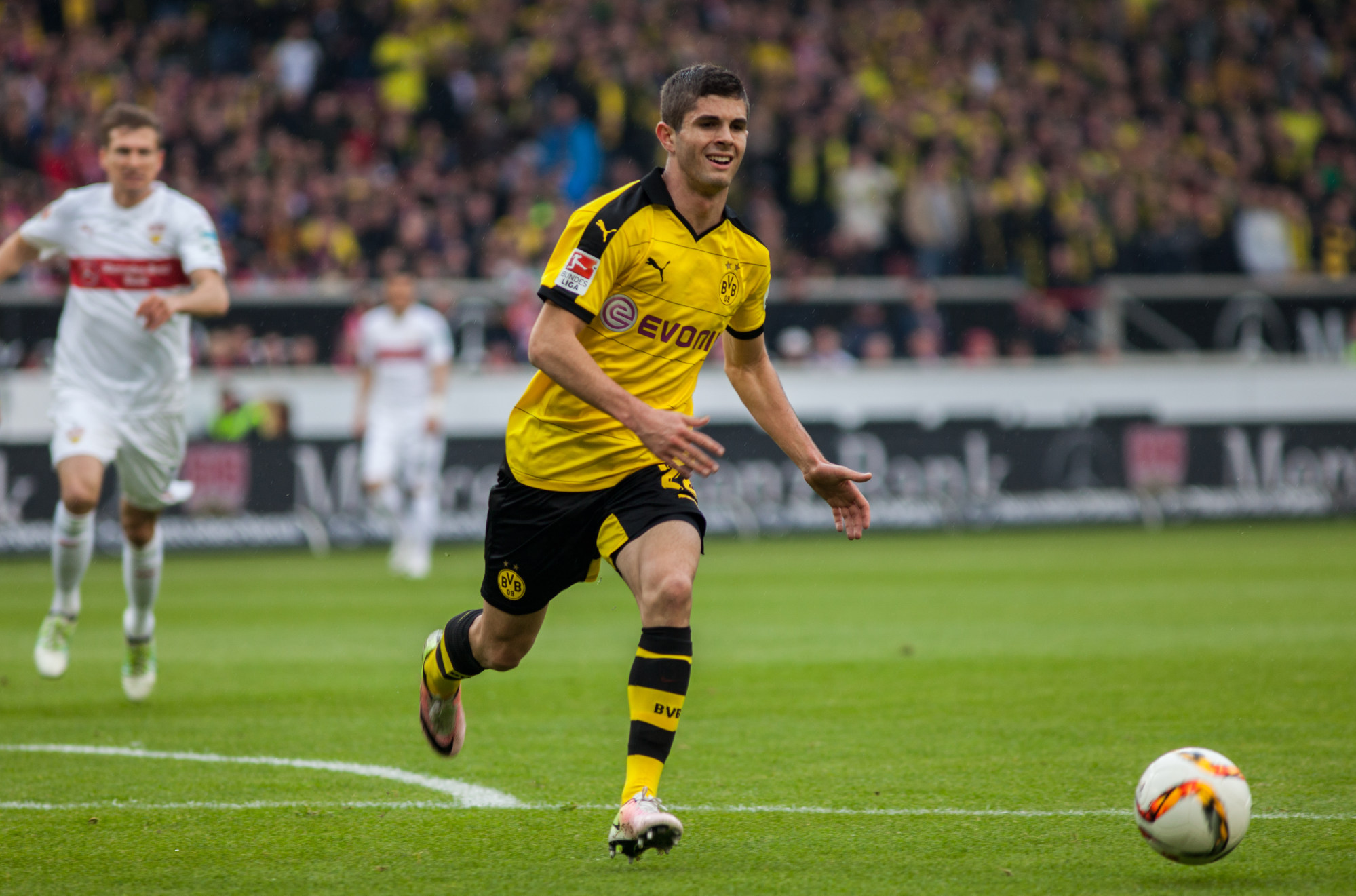 Pulisic was just 20 years old when he first captained the USMNT. He donned the captain's armband for the first time in a friendly match against Italy in November 2018.
He led the USMNT to victory at the CONCACAF Nations League in 2021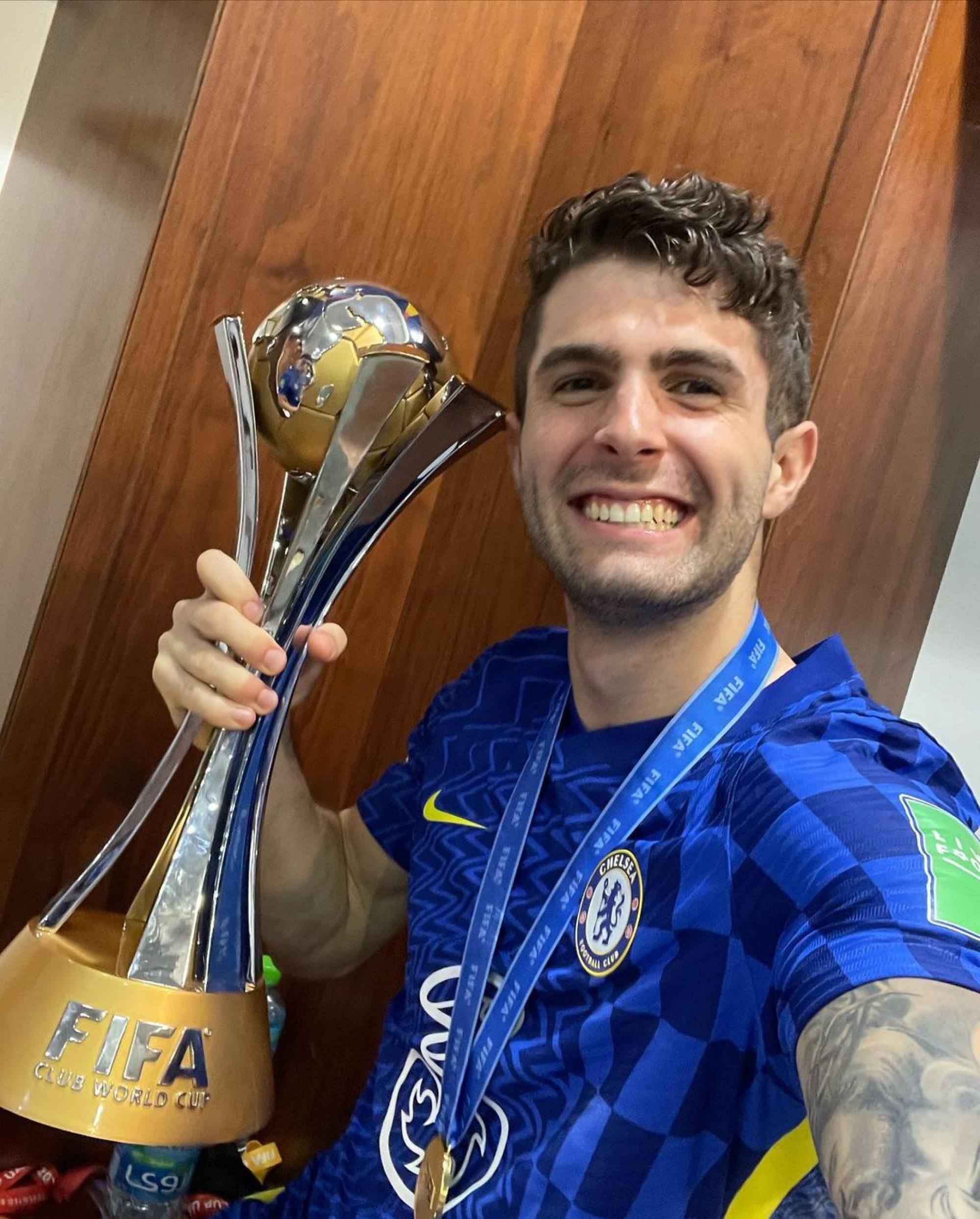 Pulisic captained the USMNT to win the inaugural CONCACAF Nations League, and scored the winning penalty in the final against Mexico in June 2021. He was named in the team of the tournament – the best player from any nation in each of the 11 positions of goalkeeper, defenders, midfielders and forwards.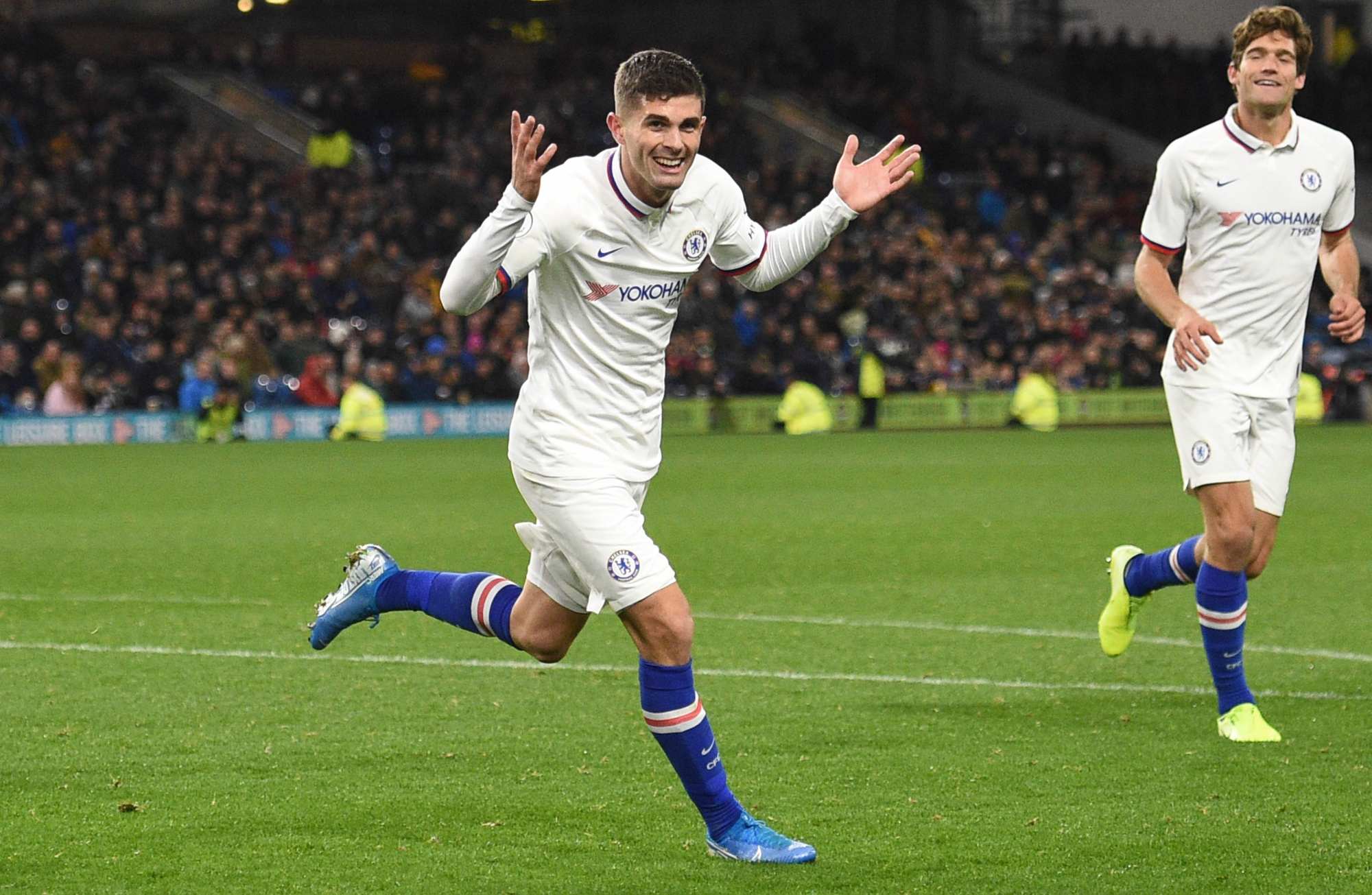 "It was a massive, massive game for us just to show CONCACAF what we're about," Pulisic told ESPN in a 2021 interview, adding that scoring the winning goal was "a big moment".
Pulisic was also awarded the US Men's Soccer player of the year thrice – in 2017, 2019 and 2021.
He began his professional career in the Bundesliga in Germany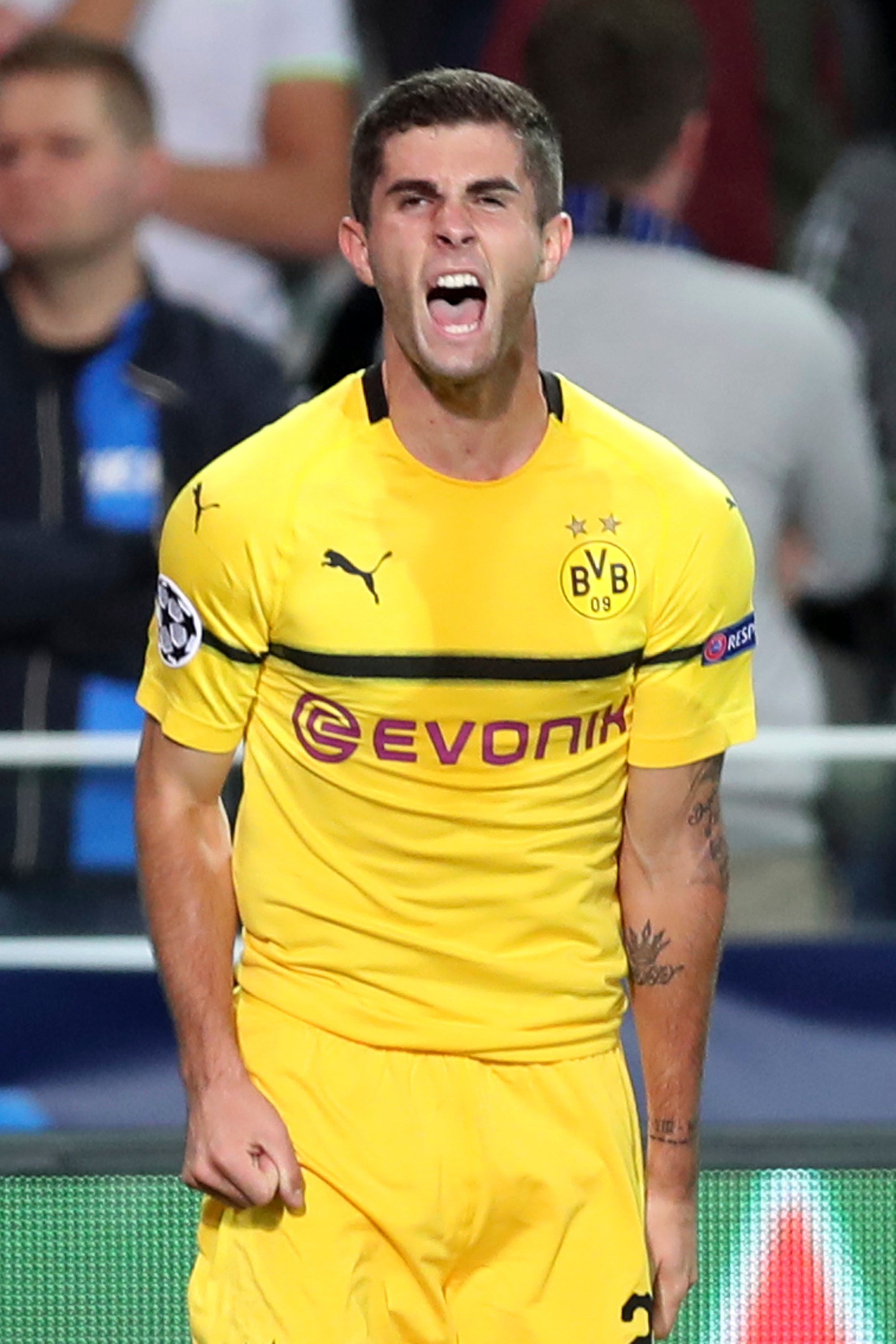 Pulisic first made his name in European football during his three-year career with Borussia Dortmund, also known locally as BVB, in the Bundesliga, the top-flight league in Germany. He moved to Germany when he was just 15 years old and is fluent in German.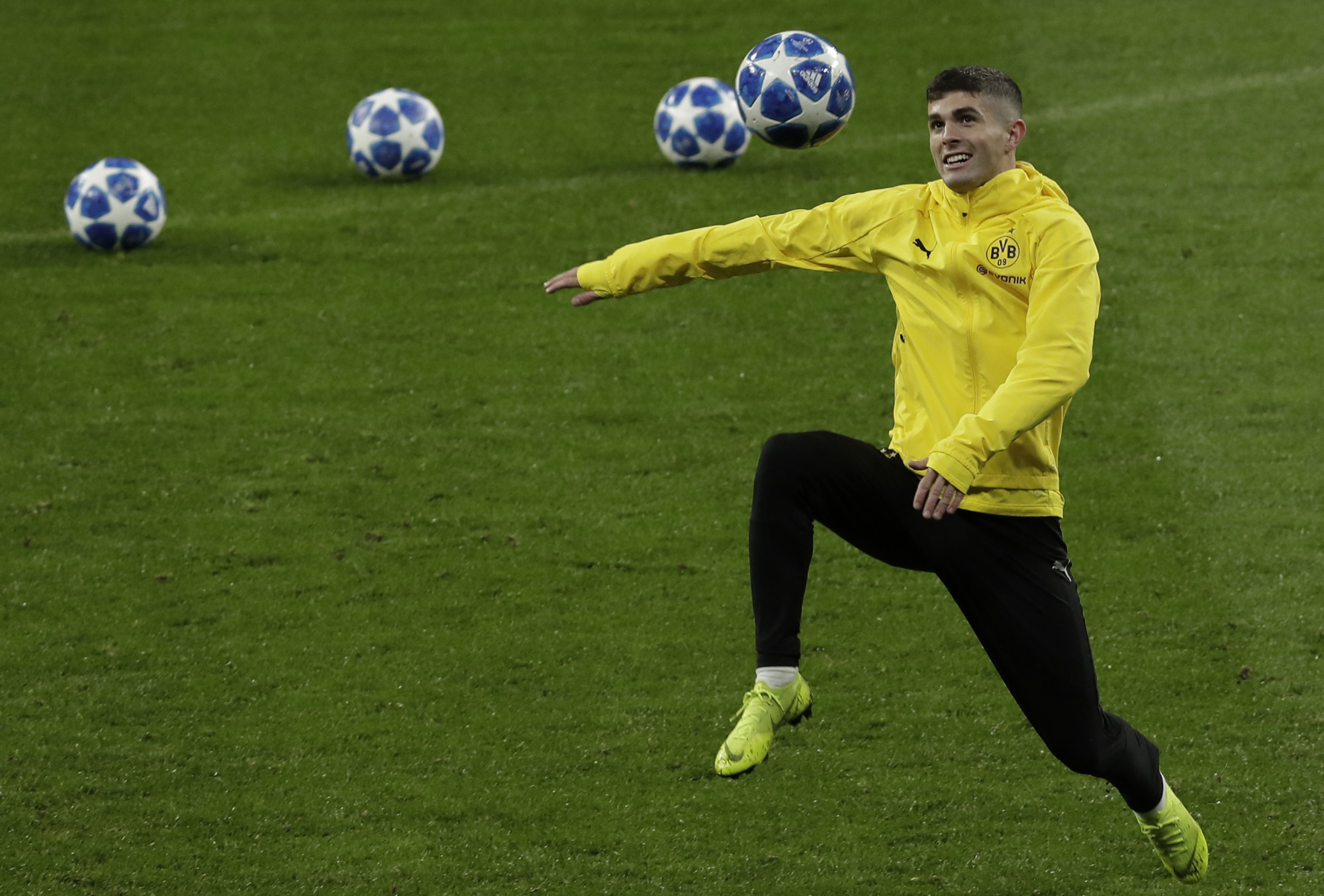 "I would say the youth systems in Germany are what have impressed me the most," Pulisic previously told ESPN. "I literally went through the system. You're fighting with other players every day for a pro contract."
He is also a Croatian citizen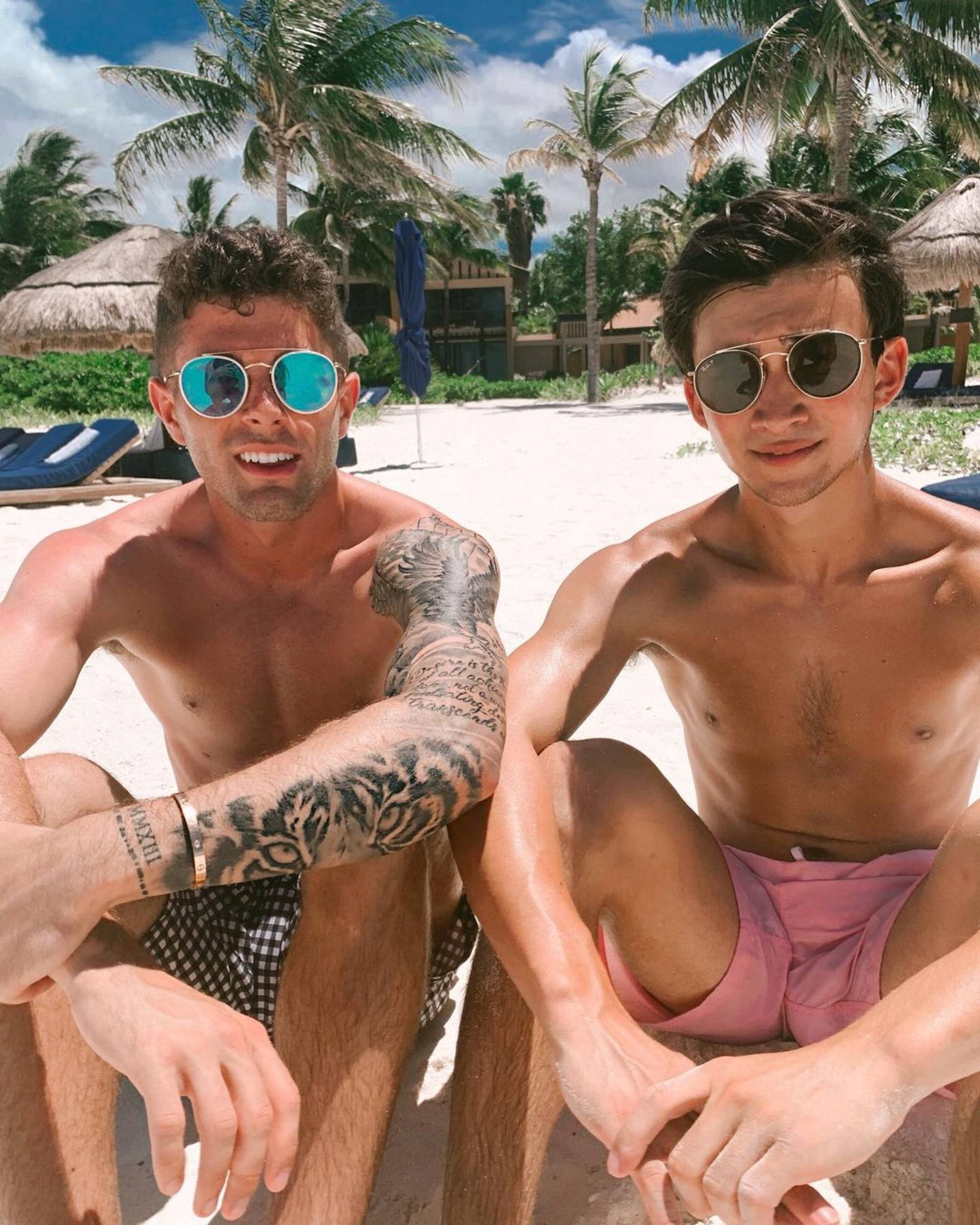 To begin playing in Europe before he turned 18 without a work visa, Pulisic had to obtain a European Union passport. Pulisic's grandfather, Mate, was born in Olib, Croatia, which made him eligible for Croatian citizenship.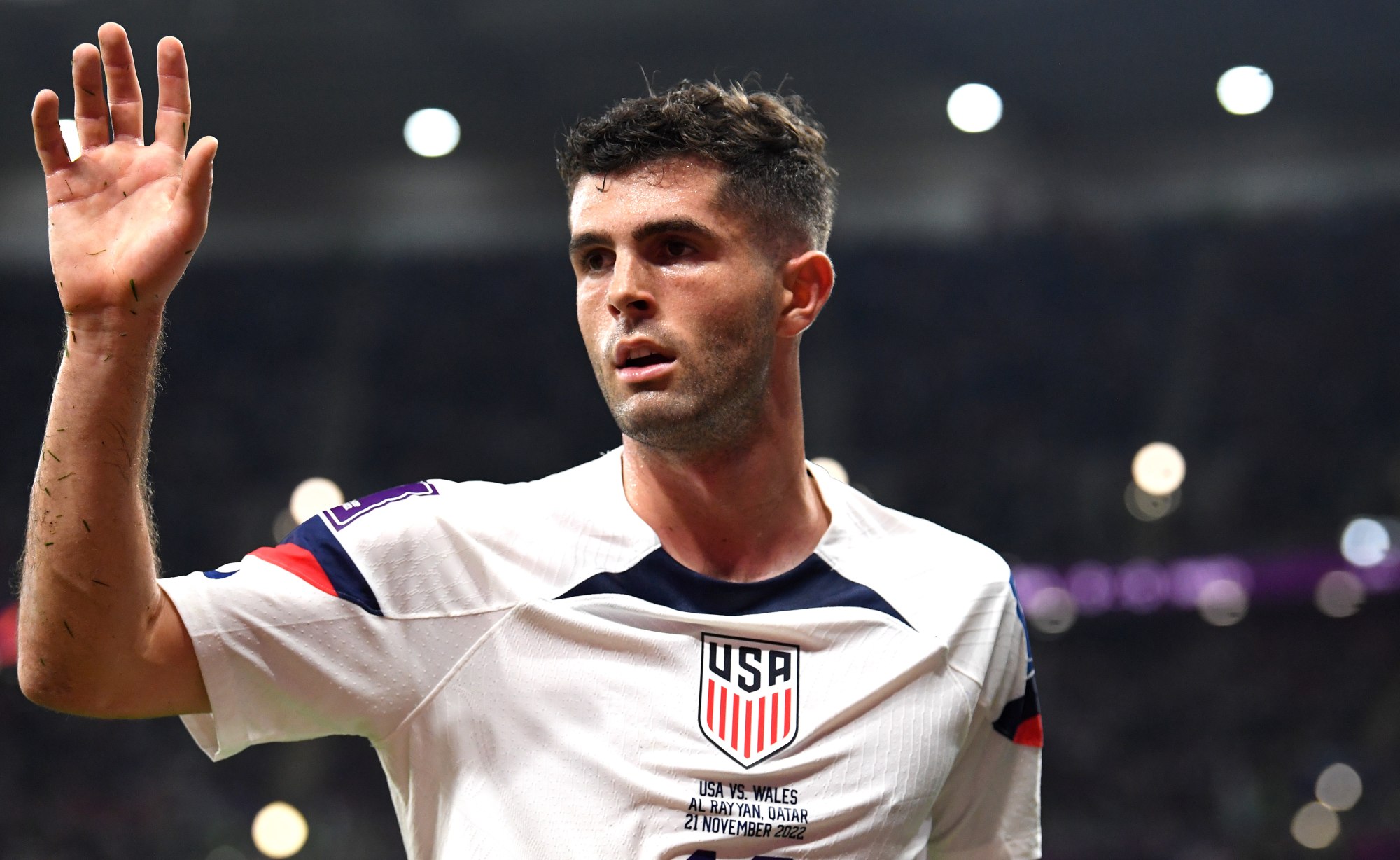 "It was always my dream as a young boy to play for a top club in Europe. When the opportunity to play for BVB came up, I really wanted to take it," Pulisic told Bild in a 2017 interview, adding that Croatian coach Niko Kovac had helped him secure a Croatian passport.
Things got even better for him in 2019. Chelsea signed Pulisic for US$73 million, making him the most expensive football player from the US ever, playing in arguably the most competitive league in Europe – the Premier League.
(
Cristiano Ronaldo
, Neymar and others may have been transferred for even more money, but the amount is still impressive.)
Pulisic moved to London, UK, to play for Chelsea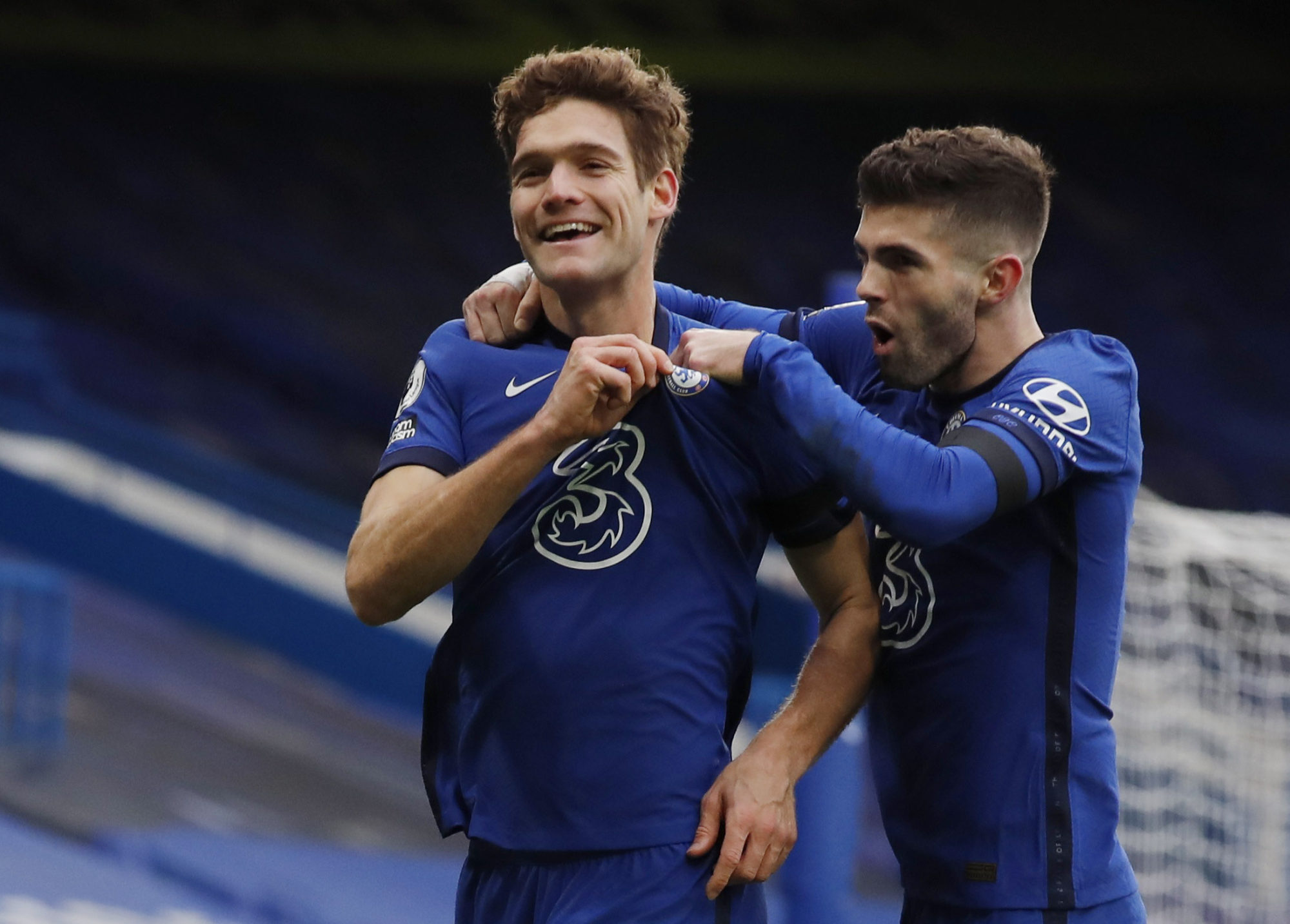 "It is a privilege to have signed for such a legendary club," Pulisic said in a CBS News report.
Chelsea, one of the most valuable clubs in the world, broke the transfer record for an American player by signing Pulisic. The record was previously held by John Brooks, when Bundesliga team Wolfsburg paid US$22.5 million for his services in 2017.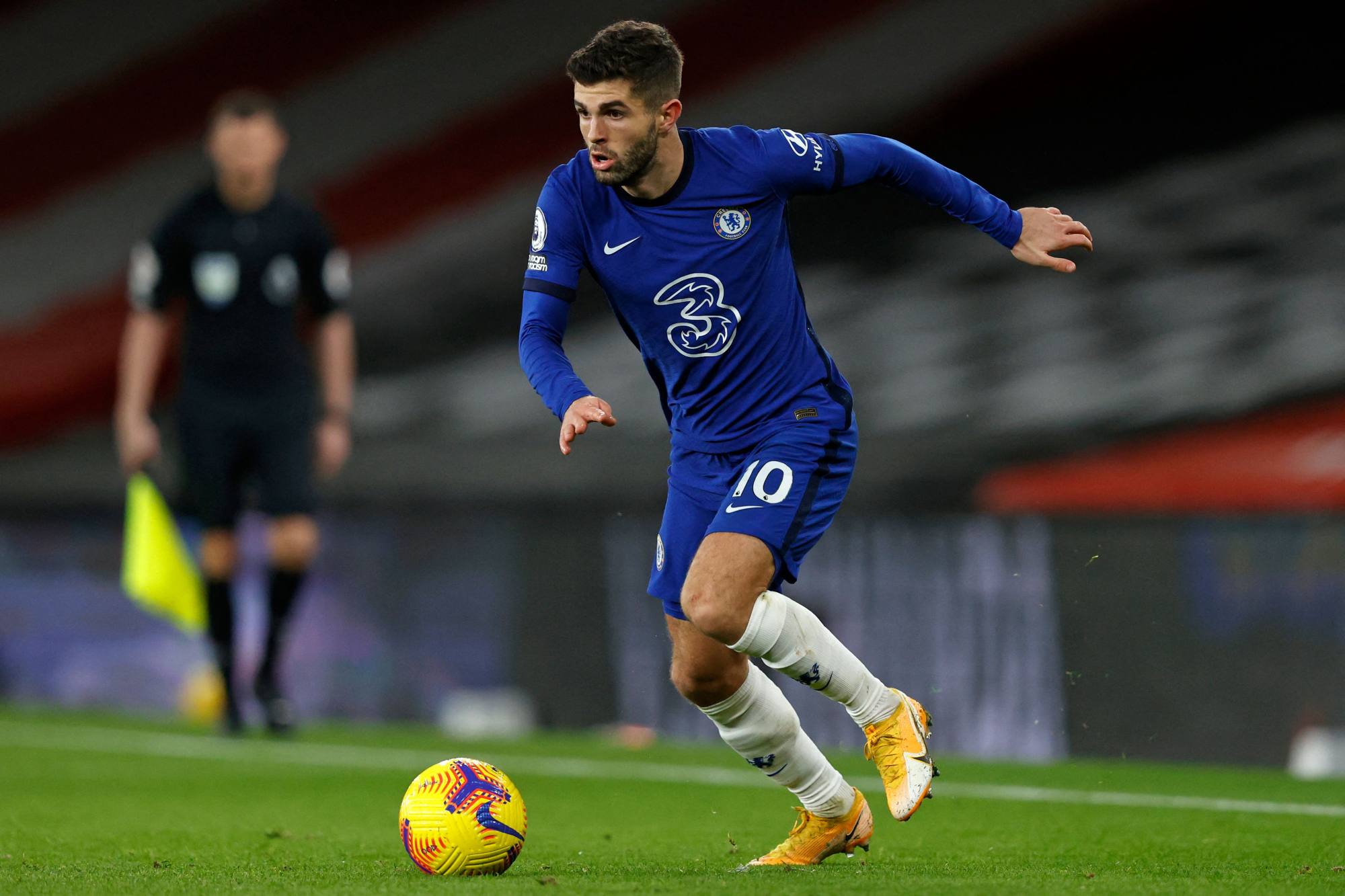 The hefty investment has proved fruitful as Pulisic has won several trophies with Chelsea, including the prestigious Champions League.
He had a Champions League victory with Chelsea in 2021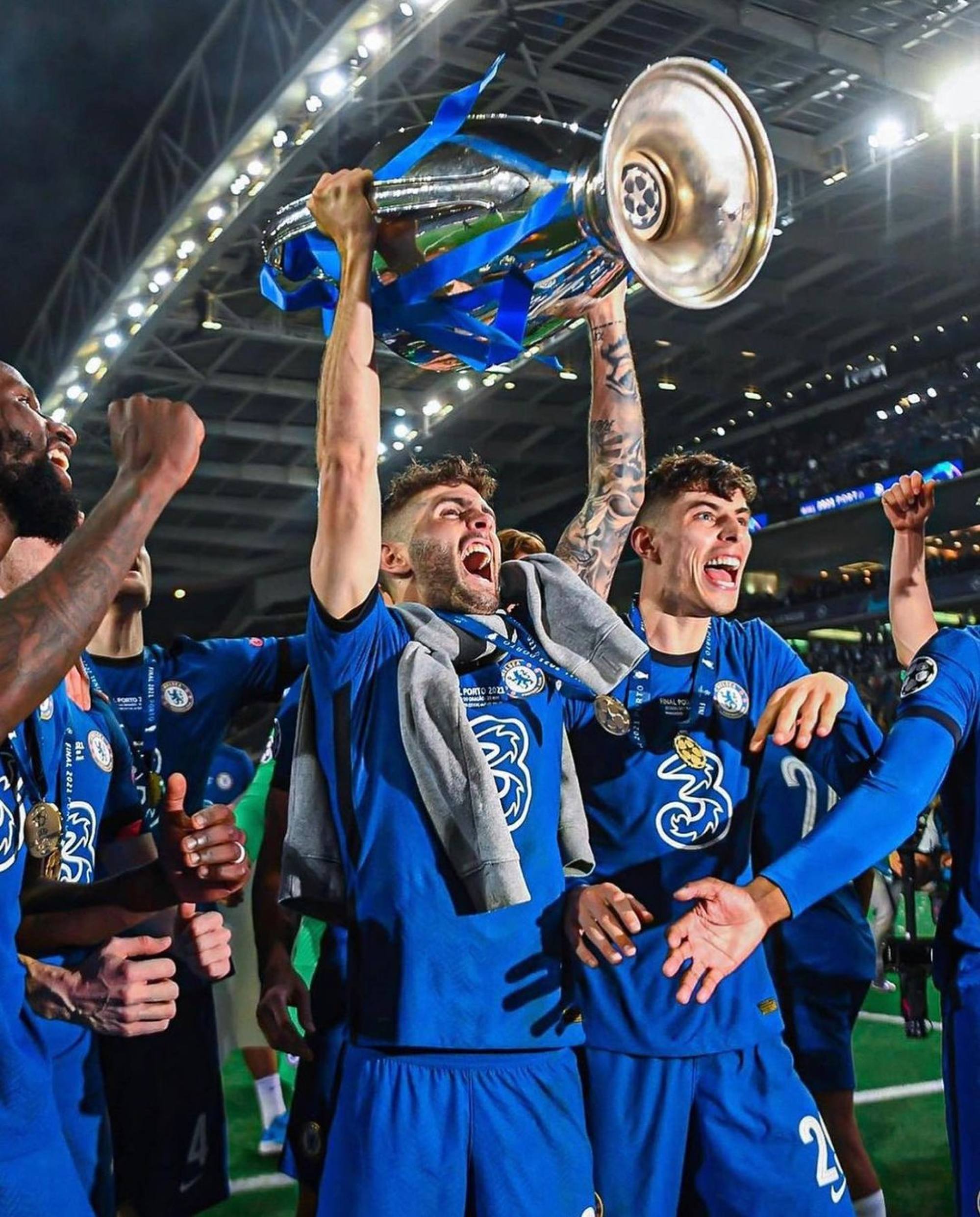 Pulisic is the first US player to win one of the biggest trophies in football when his team Chelsea beat Manchester City last year in the Champions League. He also lifted the Uefa Super Cup and the Fifa Club World Cup with Chelsea in the same year.
While Jovan Kirovski is the first-ever US player to be on the winning team at the Champions League, Pulisic is the first to lead his team to victory in the final. "I'm just so proud to be here. It's been a difficult road for me and I couldn't imagine winning the Champions League ever in my life – and now I'm here," Pulisic told CBS Sports.
This article originally appeared on
Insider

No, we don't mean the Marvel superhero … 'Captain America' Christian Pulisic is leading the US men's national soccer team in Qatar at the 2022 Fifa World Cup as its youngest-ever captain
Cristiano Ronaldo and Neymar may have had more expensive transfers, but the Pennsylvania native's deal with Chelsea is nothing to sniff at – and he previously played for Germany's Borussia Dortmund