Blake Lively's 8 best maternity fashion looks of all time: she revealed her fourth pregnancy with Ryan Reynolds in a sparkling Valentino dress and donned daring Gucci and Versace red-carpet gowns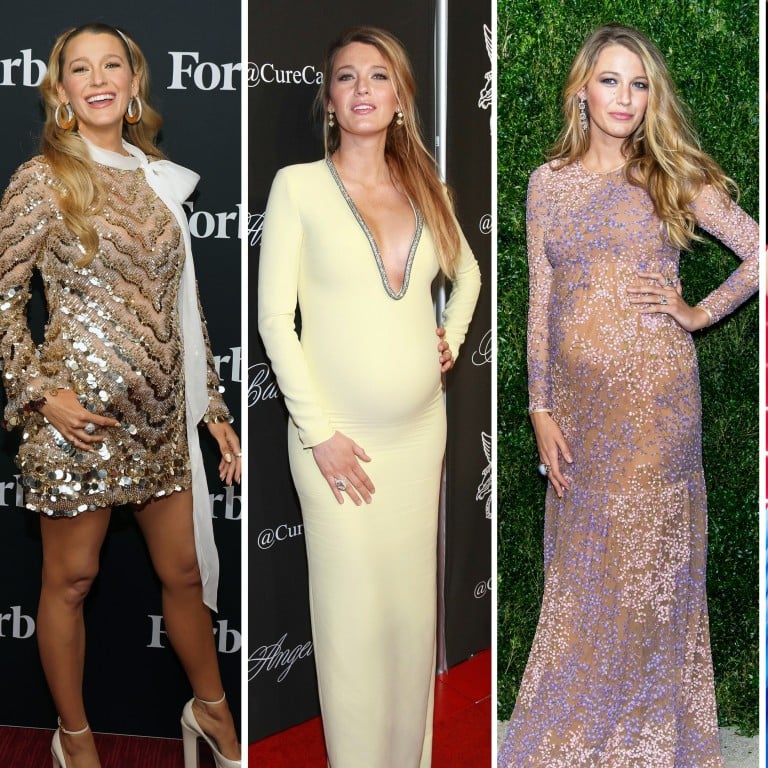 This month, Blake Lively stepped onstage at the 36th American Cinematheque Awards to present her husband, Ryan Reynolds, with his accolade. She looked glamorous as usual in a flowing floral dress … but we couldn't help but notice the actor looked a little different this time around.
Of course, celebrity fans will remember that she
revealed her fourth pregnancy
just two months ago, on September 15 at the 10th Annual Forbes Power Women's Summit in New York, showing up with a visible baby bump.
They say pregnant women have a "glow". In Lively's case, she gets "glam glow" if her pregnancy style is anything to go by. Here are some of
the Gossip Girl star
's most stylish maternity looks on the red carpet over the years …
1. Michael Kors flowy floral dress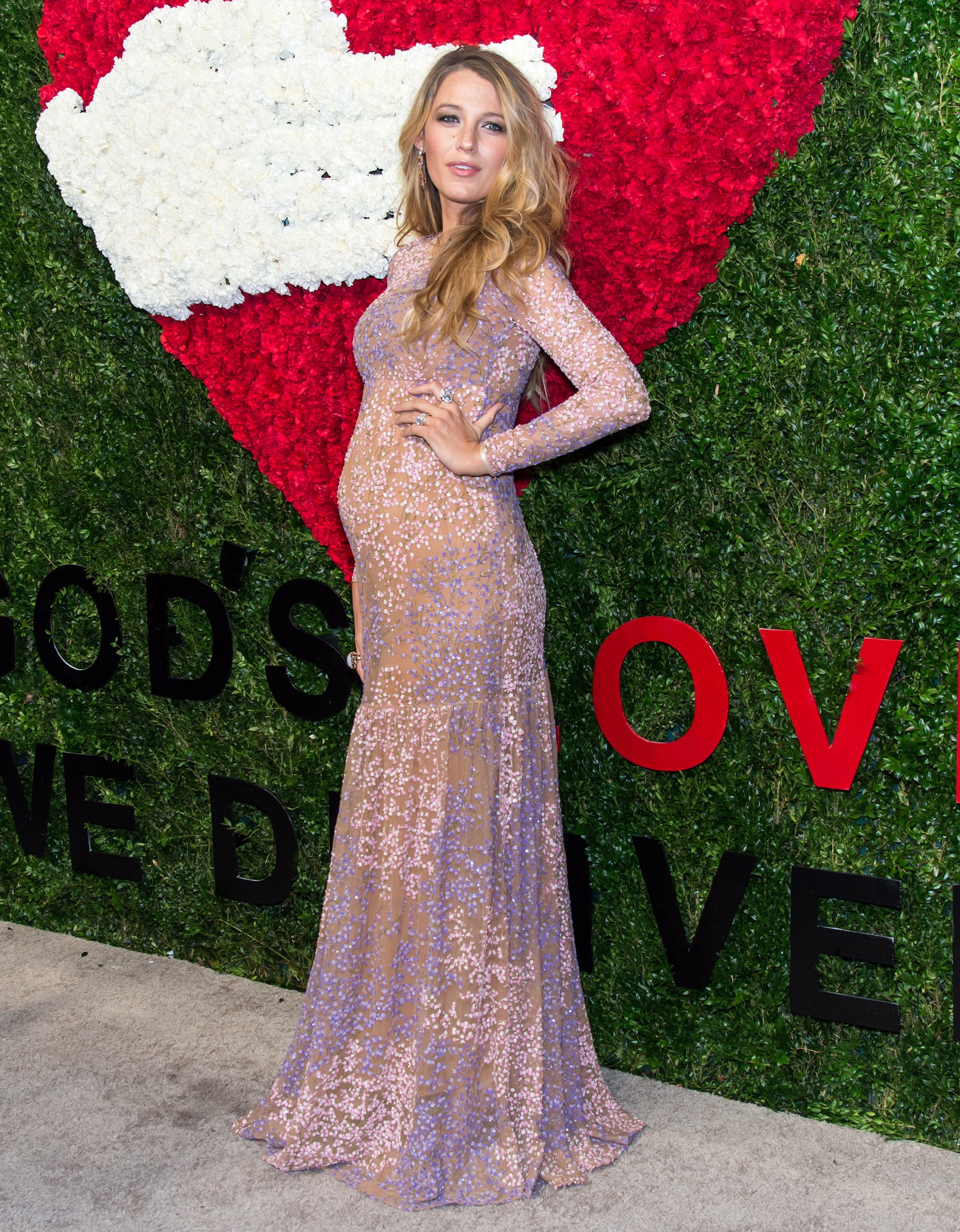 Lively publicly showed her maternity style for the first time at a 2014 benefit event. She wore a peach gown designed by
Michael Kors
for the red-carpet appearance. The dress had long sleeves, a drop-waist skirt with pleats and a purple-and-white floral print from top to bottom.
2. Gucci yellow gown with a deep neckline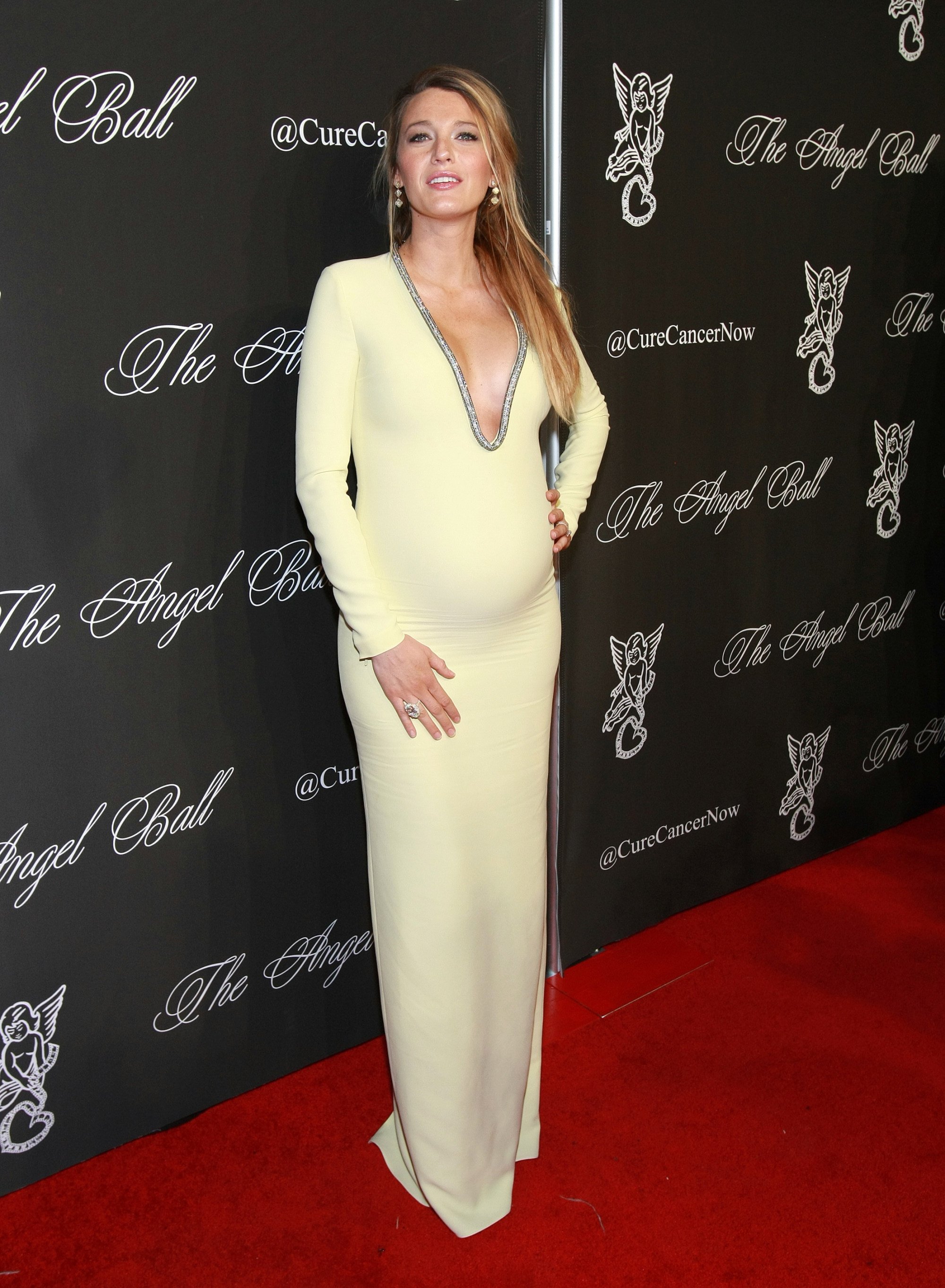 A few days later, she hit a red carpet in a pastel-yellow maternity gown with a plunging neckline.
Her Gucci dress showed the more daring side of Lively's pregnancy fashion. Its thin fabric hugged her body, and its deep neckline was decorated with a thick band of silver crystals. For accessories, the actor wore multiple diamond rings and yellow crystal earrings.
3. Backless, form-fitting LBD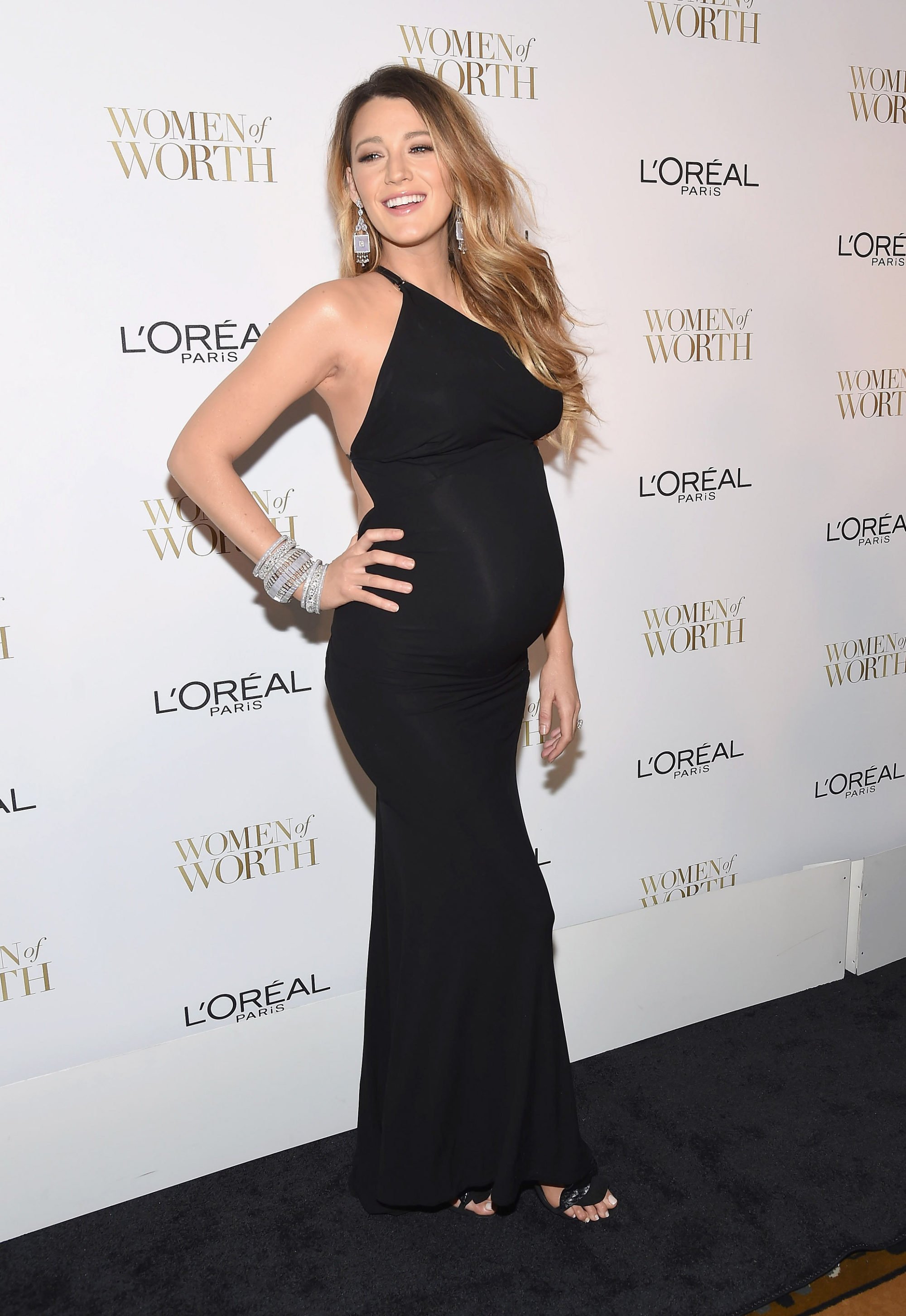 Days before giving birth, the actor wore a backless, form-fitting gown at a L'Oréal Paris event. The black dress was asymmetrical with a single strap reaching across one shoulder, and another thin piece across her back. She made the classic outfit even more glamorous by adding layers of diamond bracelets and matching drop earrings.
4. Versace vibrant blue gown with a long train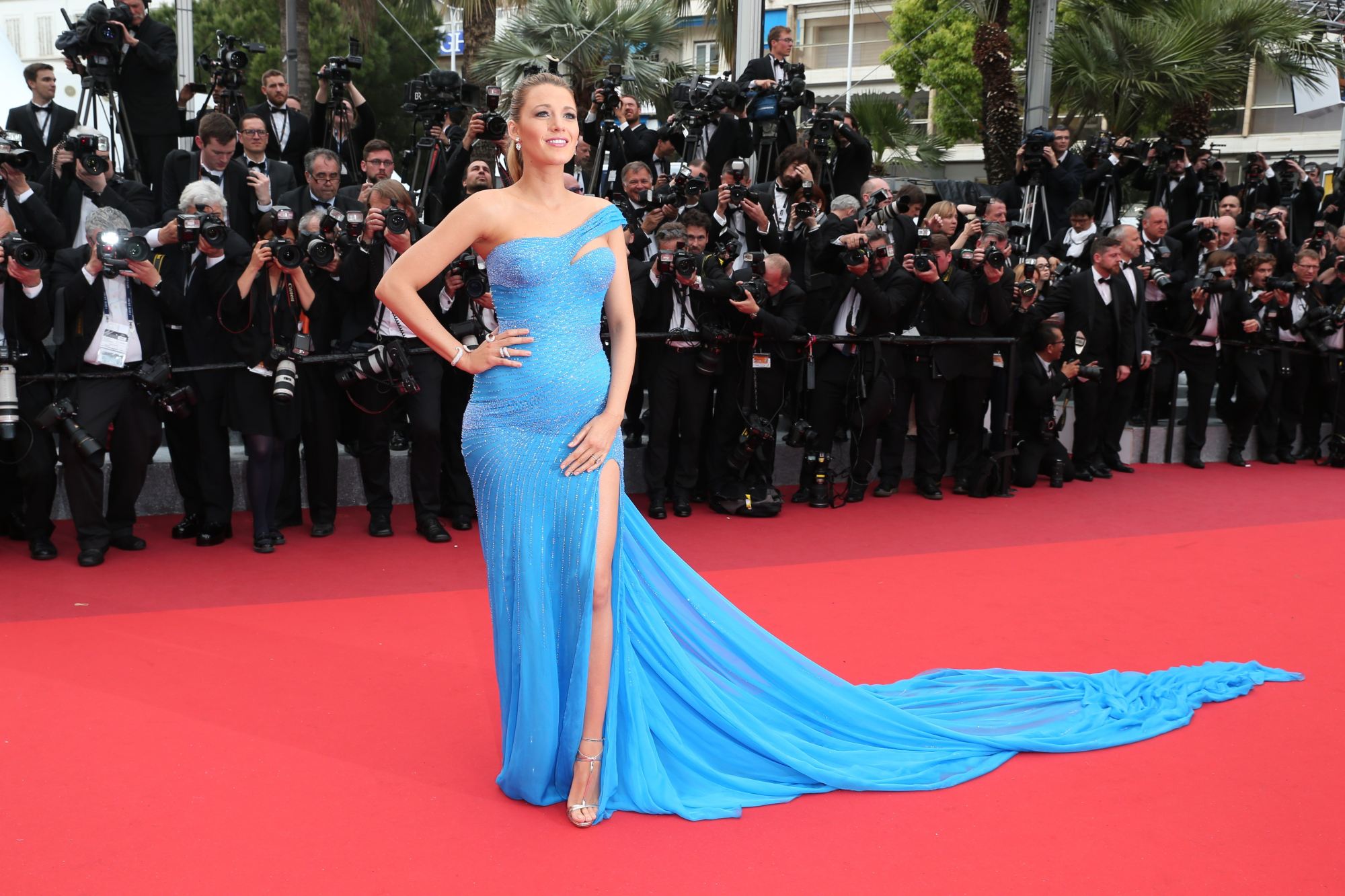 In 2016, Lively attended the Cannes Film Festival in a stunning gown that showed her second baby bump. Designed by Atelier Versace, her vibrant blue gown was covered in silver beads from its off-the-shoulder strap to its long skirt, which had a thigh-high slit. The dress also had a thin slit below its neckline and a long train that flowed behind the actor.
5. Edgy Carolina Herrera midi dress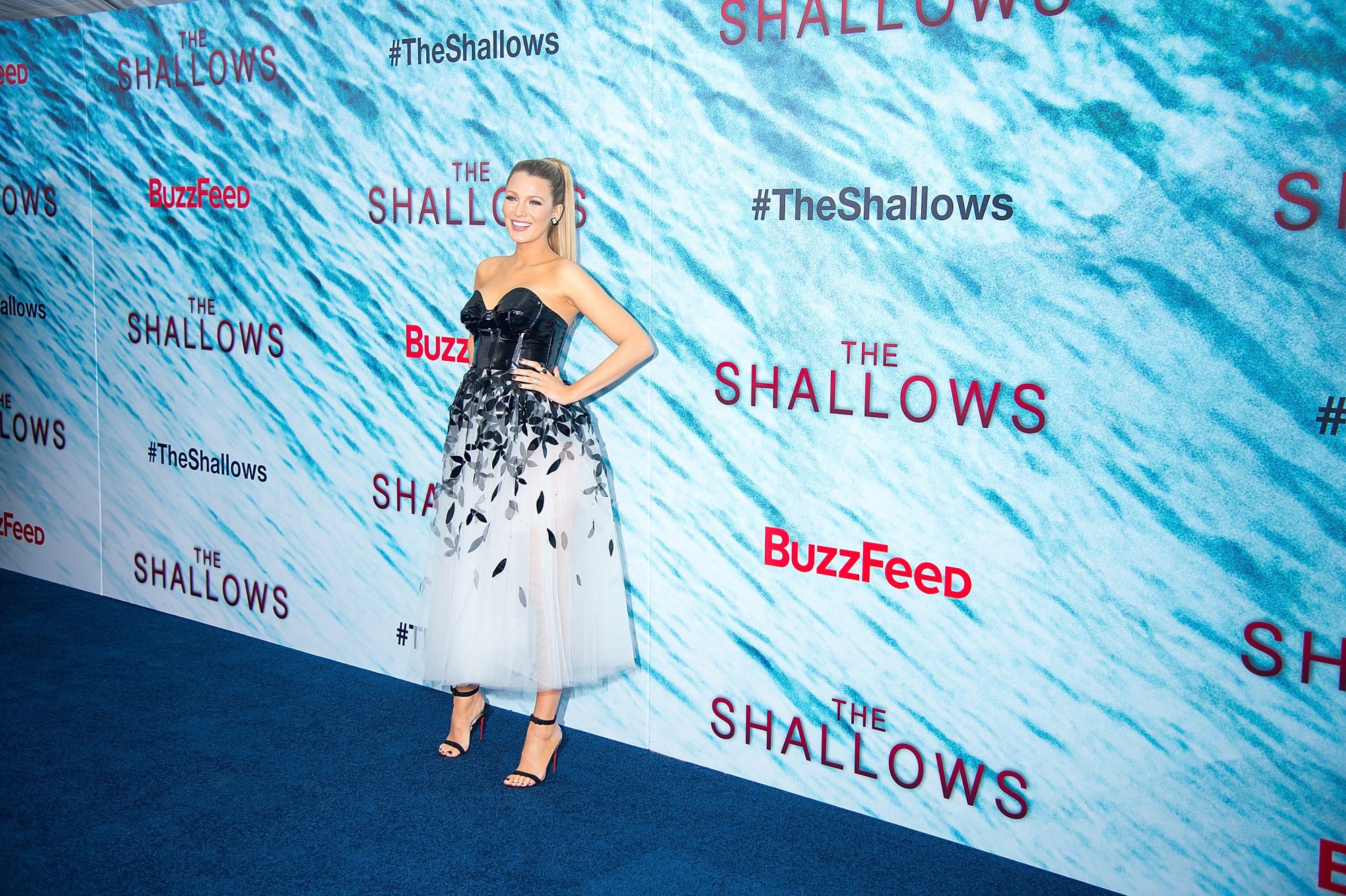 Lively took an edgier approach the following month at The Shallows premiere. Carolina Herrera created her black-and-white midi dress, which had a leather bustier bodice and a chic tulle skirt. The latter was crafted from sheer white fabric, and decorated with black flowers and petals. When Lively turned and posed for photos on the red carpet, her dress highlighted her baby bump.
6. Retrofête bright yellow sequinned frock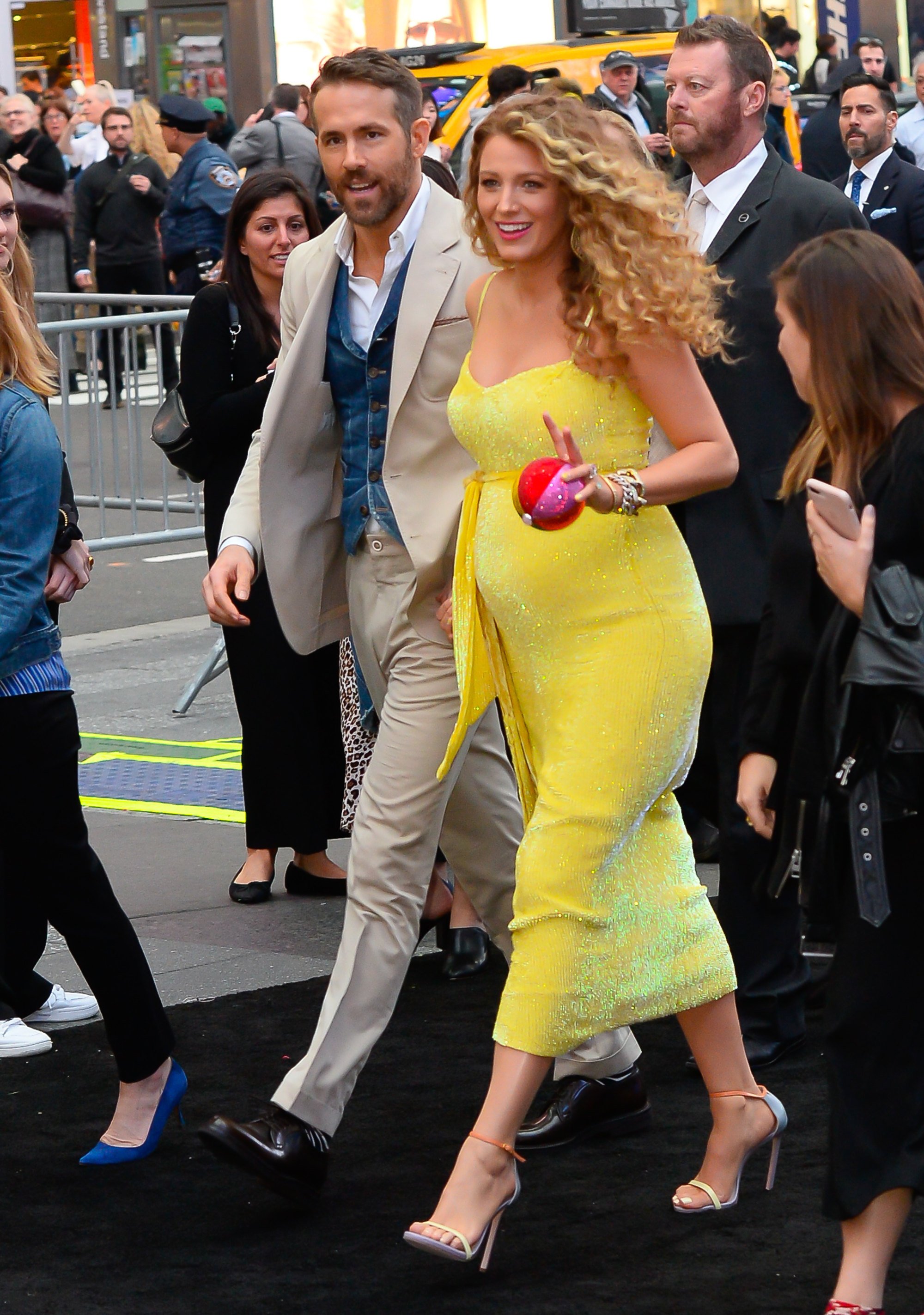 To announce her third pregnancy in 2019, Lively attended the Pokémon: Detective Pikachu premiere in a sparkling yellow gown. (The fact that Pikachu is yellow has not been lost on us!) Her sequinned midi dress was designed by Retrofête with a daring slit on the right side of its skirt and a matching belt tied loosely above her baby bump. For accessories, Lively chose diamond bracelets, multicoloured rings and pastel heels.
7. Valentino mod minidress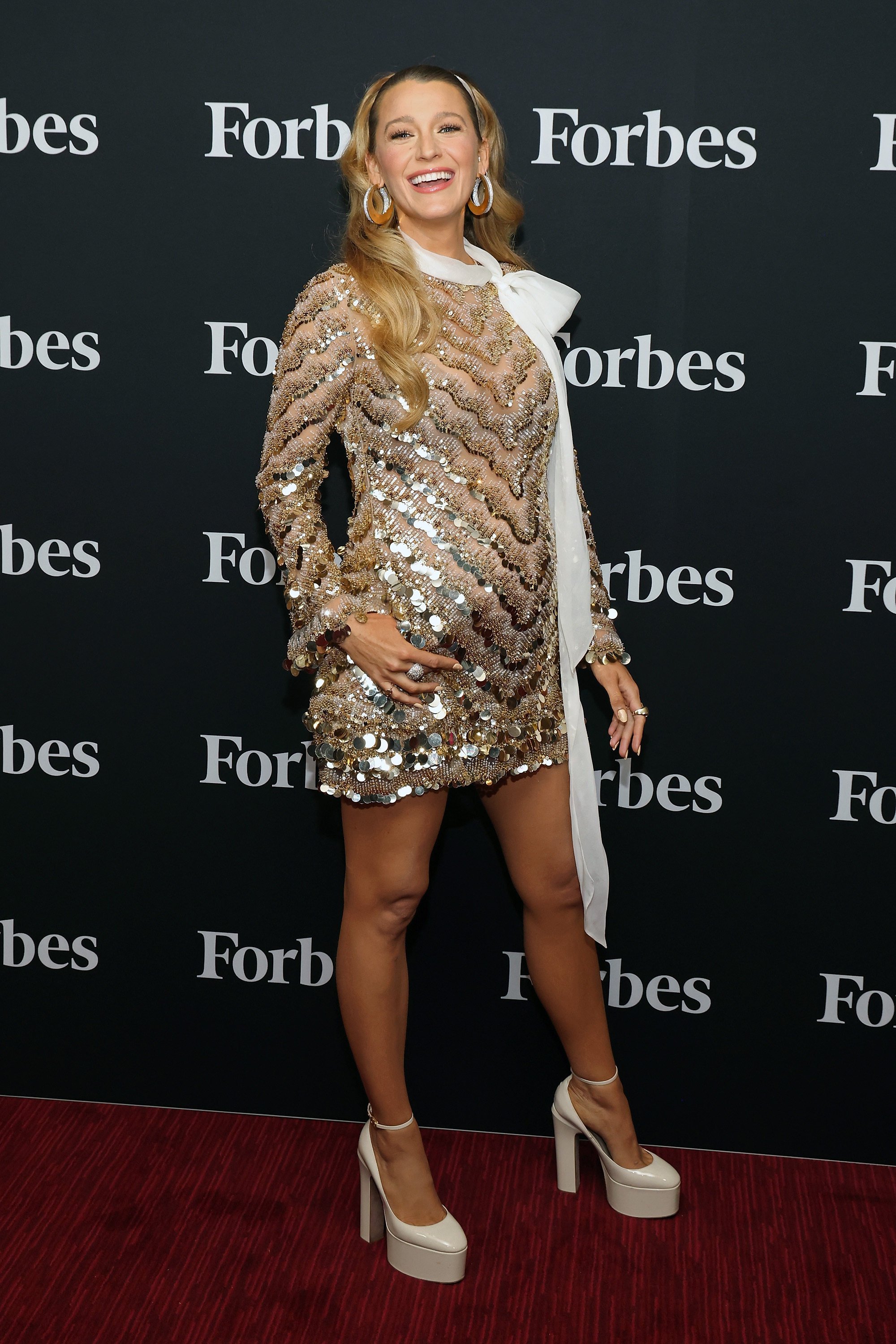 Then in September this year, Lively channelled the 1960s mod mood with a maternity minidress. Valentino designed her long-sleeved minidress, which was sheer aside from its rows of silver sequins. Lively completed the look with a thin white scarf around her neck, a matching headband, golden hoop earrings and platform heels.
8. Boho style with earthy accessories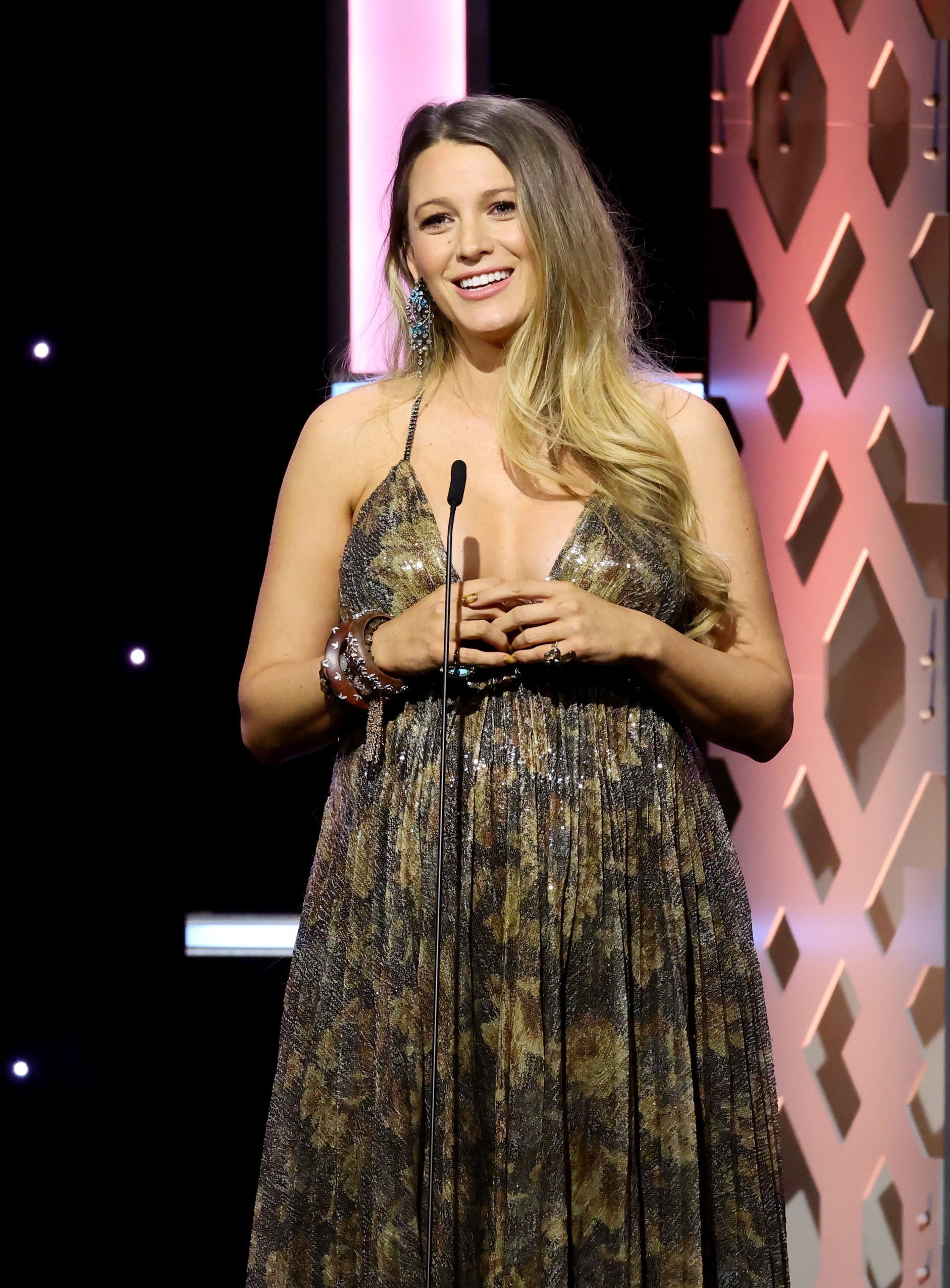 Two months later in November, Lively appeared in a metallic floral print gown paired with earthy accessories. She presented
her husband Reynolds
with the American Cinematheque Award on November 17 in a flowing floral dress with a plunging neckline.
The A Simple Favour actor paired the dress with stacked leather and jewelled bangles and turquoise and silver drop earrings. Her simple, swooping hairstyle drew attention to her earth-toned accessories.
This article originally appeared on
Insider

Hollywood actress Blake Lively is expecting her fourth child with hubby Ryan Reynolds – and has rocked pregnancy fashion throughout the years, confidently showing off her baby bump
The mum-to-be sure knows how to be stylish, from showing up in an edgy Carolina Herrera midi dress at The Shallows premiere to donning a stunning Versace gown at the Cannes Film Festival