Who is Milo Yiannopoulos, Kanye West's new right hand man? Taking on Donald Trump for US president in 2024, Ye is reportedly in cahoots with the former Breitbart writer and banned Twitter troll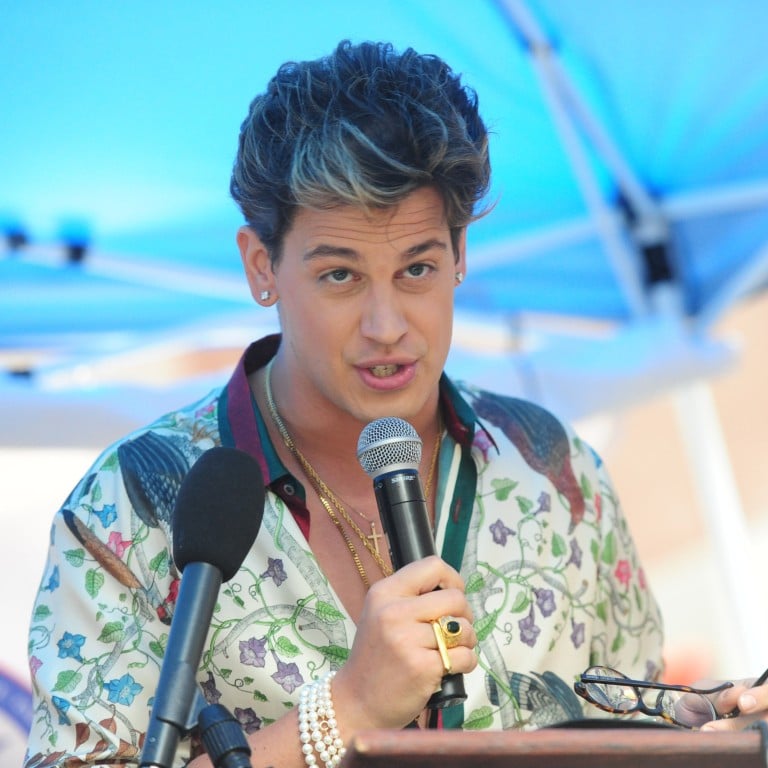 Milo Yiannopoulos, 38, has a history of making headlines for all the wrong reasons. The Brit has thrived on the darkest corners of the internet and is widely known as a "supervillain" in the digital world, constantly churning out misogynistic, bigoted and racist comments.
In particular, Yiannopoulos rose to infamy for his hate speech about Islam, feminism and the LGBTQ+ community, as well as nurturing relationships with neo-Nazi and antisemitic figures and calling it "free speech".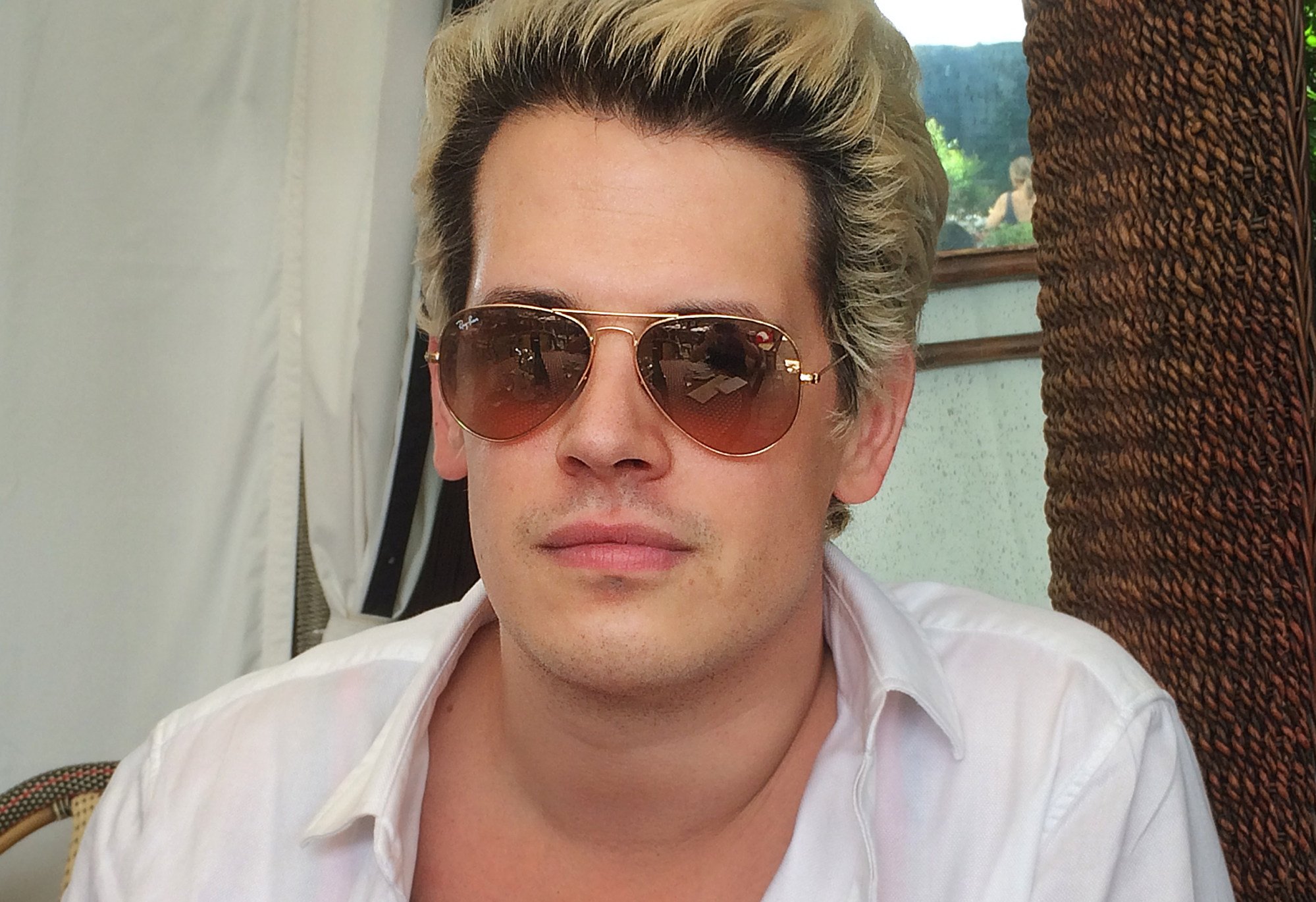 The former Breitbart writer and editor has since been banned from most social media platforms, but still manages to make himself heard. He's currently the topic of much debate on Twitter after
Ye (formerly Kanye West)
announced that Yiannopoulos would be helping him run his 2024 presidential campaign.
So just what made Ye chose the controversial writer, and what exactly has Yiannopoulos done to earn his reputation as a controversial figure?
Milo Yiannopoulos' rise to fame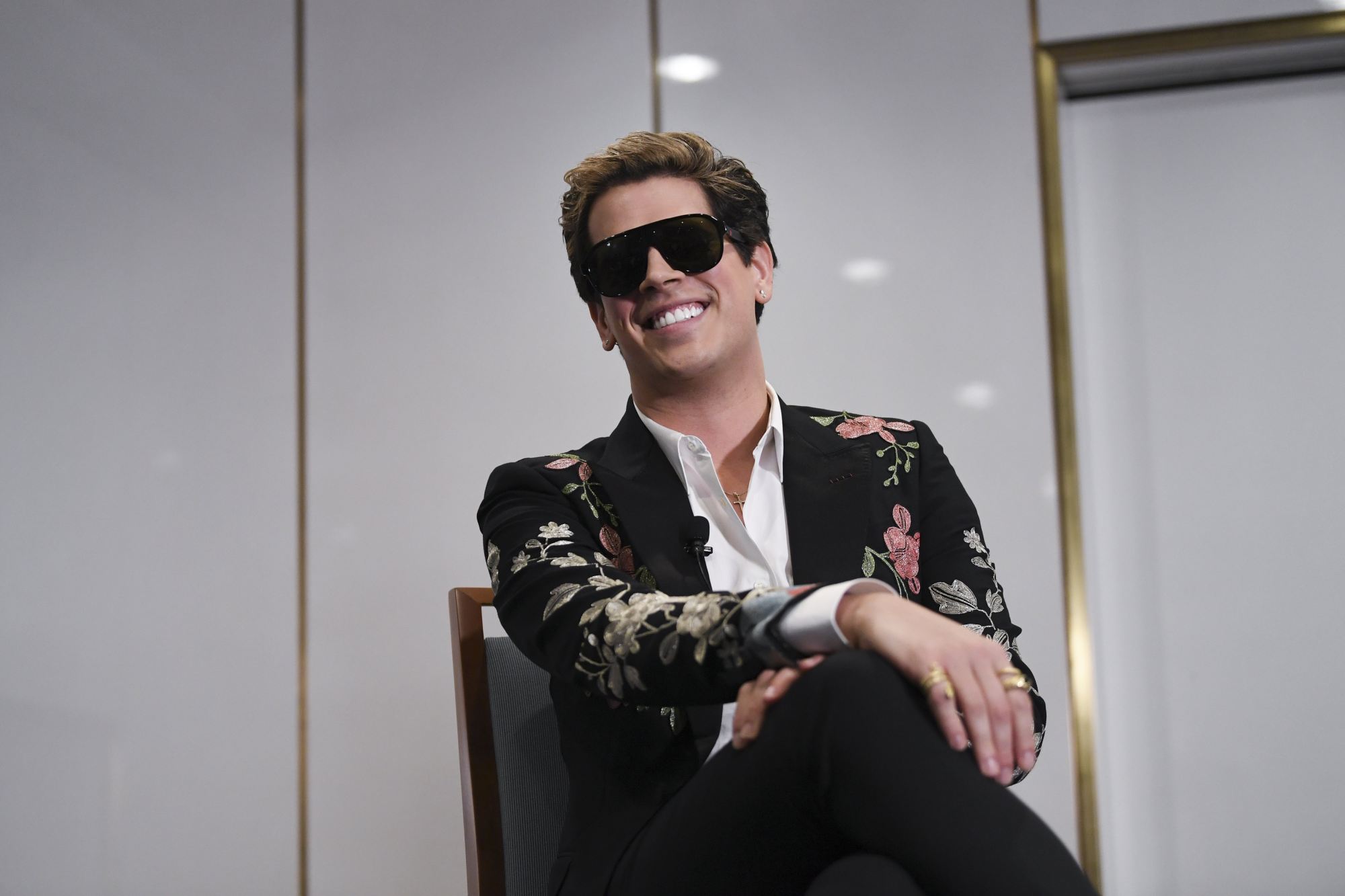 Yiannopoulos grew up in Kent, UK, and enrolled in two of the country's most well-known universities – Manchester and Cambridge. But he ended up dropping out of both of them, going to work for the Catholic Herald instead and writing technology related articles for the Daily Telegraph, according to The Guardian.
It was at The Telegraph that Yiannopoulos seemingly found his calling. Under the supervision of his then editor, Damian Thompson, Yiannopoulos became a professional troll, using clickbait to garner negative reactions from readers, also per The Guardian.
But Yiannopoulos didn't just stick to trolling for The Telegraph. He went on to become co-founder of a tech journalism website called The Kernel in 2011, and by 2015 he had joined the US' Breitbart News as a senior editor, the BBC reported. It was this role at Breitbart that would be Yiannopoulos' stepping stone to infamy as a master of online hate-speech and encouraging violence.
The king of hate speech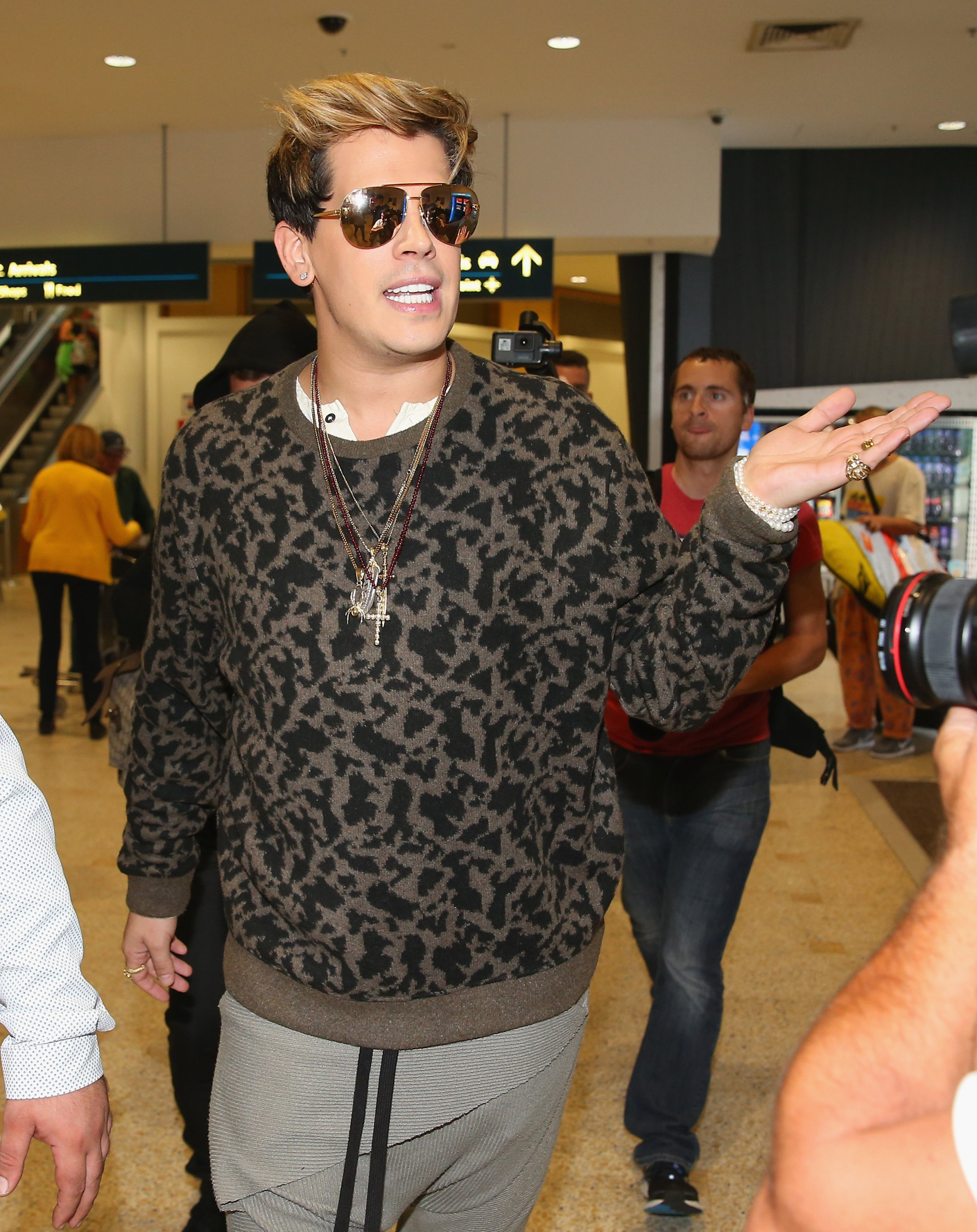 After he joined Breitbart News – the US website previously run by Trump adviser Steve Bannon and roundly criticised for its controversial content – Yiannopoulos garnered attention for his columns about Gamergate, a misogynistic debate about women in the video game industry, Spector World explained.
Yiannopoulos caused further upset by writing articles with titles such as "Birth Control Makes Women Unattractive and Crazy" and "Would You Rather Your Child Have Feminism or Cancer?"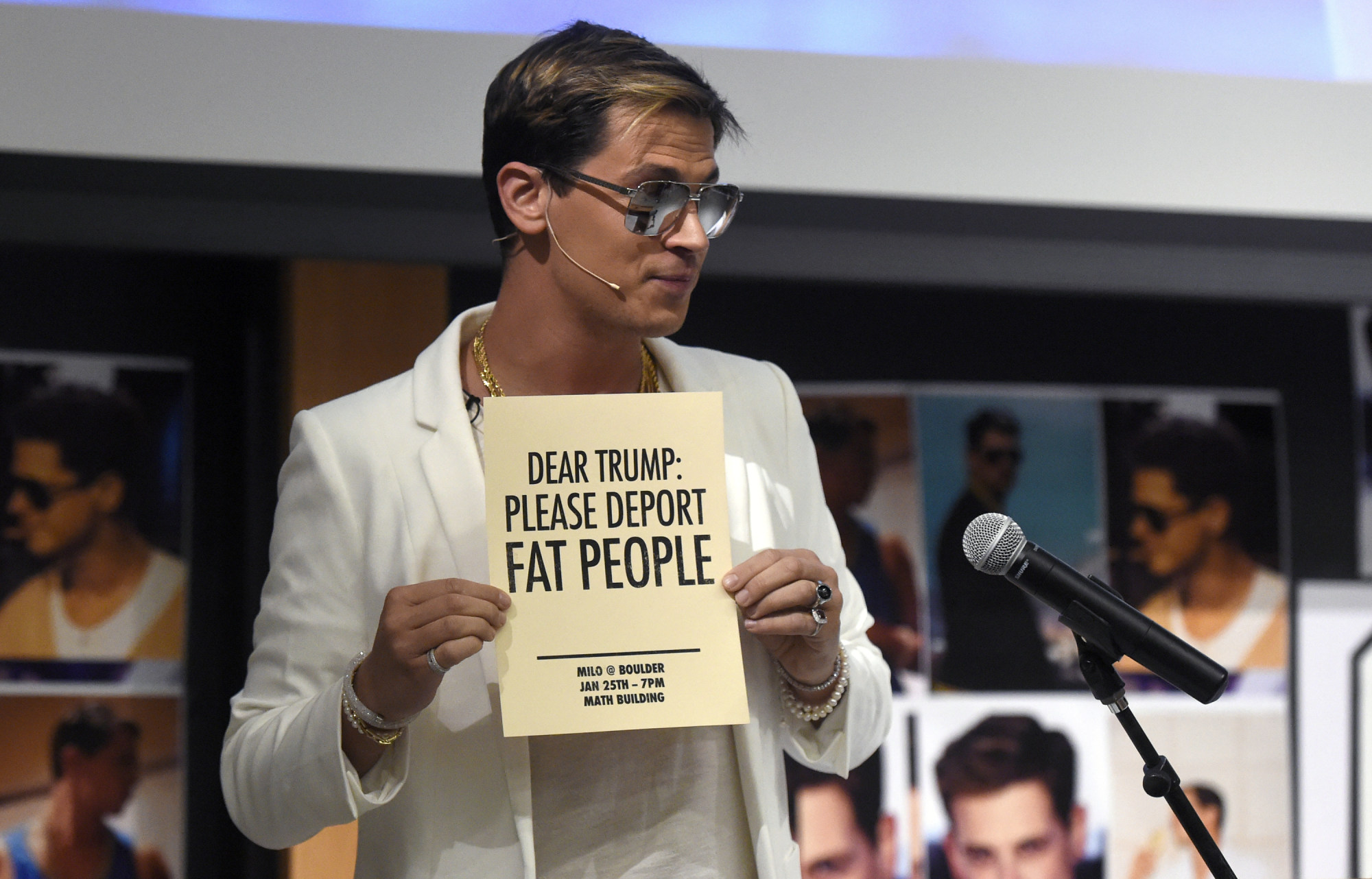 As if his Breitbart columns weren't eyebrow-raising enough, Yiannopoulos also used Twitter as a megaphone for voicing even stronger opinions, many of which the public deemed hateful.
His plethora of negative comments on religion and race, and his harassment of female Twitter users, received warnings from the social media platform, and Yiannopoulos even lost his blue tick a few months before his outright ban, The Washington Post reported.
But his most problematic tweets were targeted at Saturday Night Live actress Leslie Jones, who starred in the all-female reboot of the movie Ghostbusters in 2016.
He described Jones as being "barely literate" and "a man", Vox reported. This led Twitter to ban him in 2016 for "inciting or engaging in the targeted abuse or harassment of others" and the permanent removal of his account.
And it's not just social media he's been banned from. Yiannopoulos was also prohibited from entering Australia on a tour after he made a bigoted comment about the New Zealand Christchurch mosque massacre that saw the killing of 49 worshippers in 2019, as per CBS News.
He can't make up his mind about Donald Trump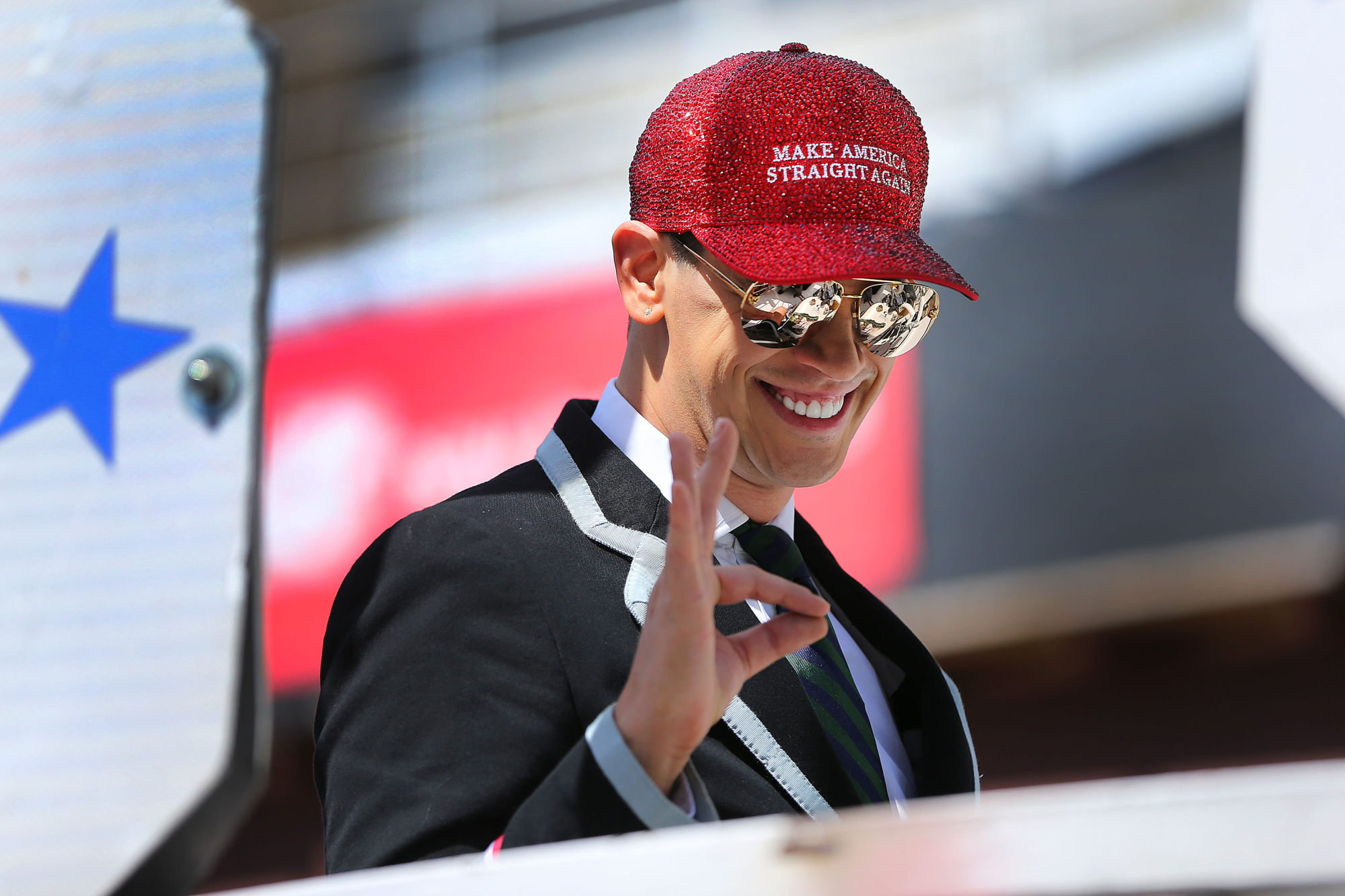 Yiannopoulos originally appeared to be a big fan of Donald Trump, even calling the former US president his "daddy" in an interview on KIIS radio back in 2017.
Former executive chairman of Breitbart News Bannon had close ties to Trump as his chief strategist, and as a senior editor at Breitbart, Yiannopoulos seemed to buy in to the hype. During the 2016 Republican National Convention in Cleveland, Yiannopoulos headlined an event called "Gays for Trump", the BBC reported, and after a university cancelled a talk by Yiannopoulos on campus, Trump waded in to defend the young firebrand.
But his love for Trump had its limits. After the former president lost the election against Joe Biden in 2020, Yiannopoulos went on to call him a "selfish clown" on right-wing Twitter alternative Parler, Advocate reported.
He is a self-published author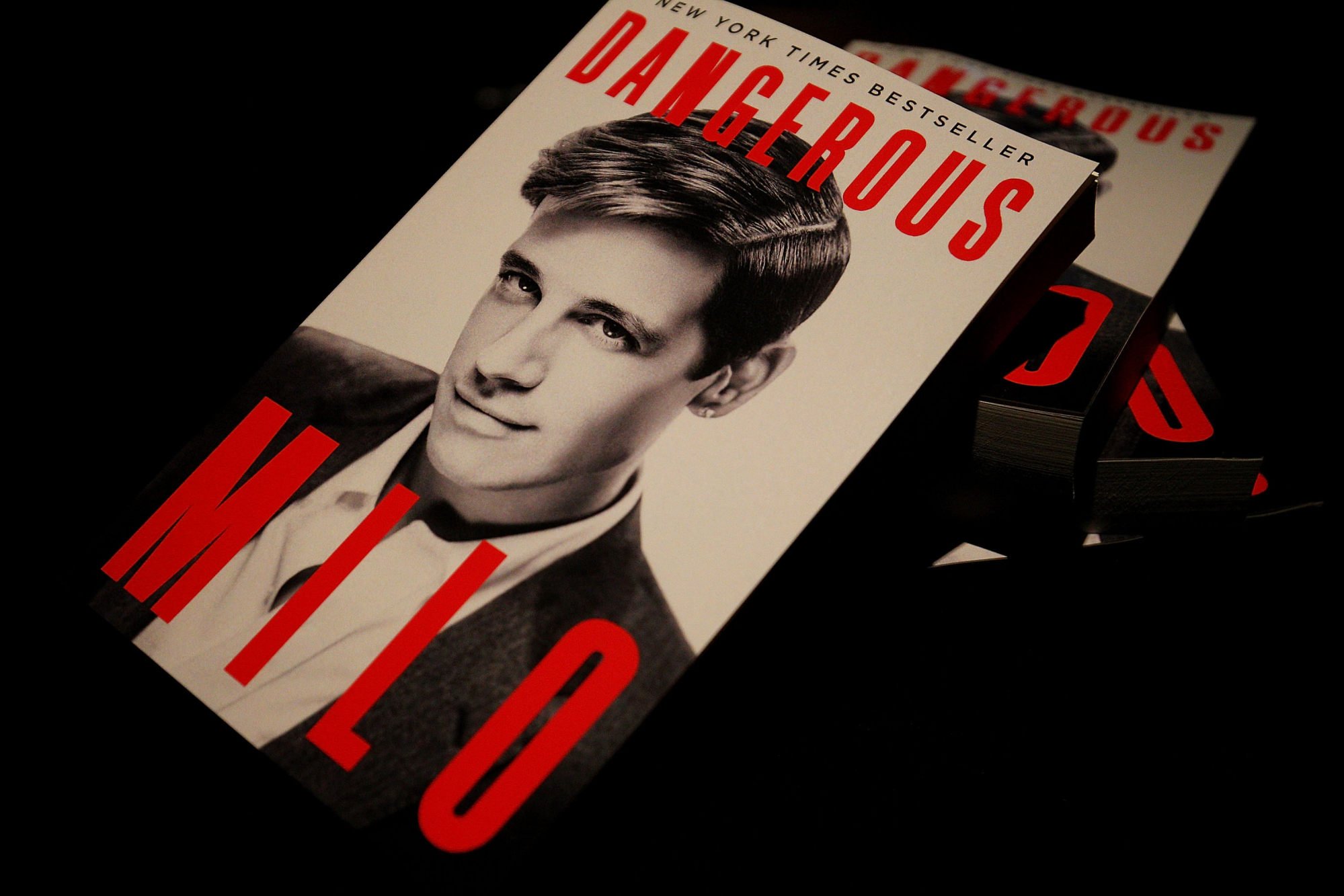 Yiannopoulos is a self-published author and has written several books including Dangerous, How to be Straight, Despicable and his most recent book, The Trial of Roger Stone.
Yiannopoulos had initially agreed to publish Dangerous with Simon & Schuster, but the backlash was swift, with the public accusing the company of promoting hate speech, the BBC reported.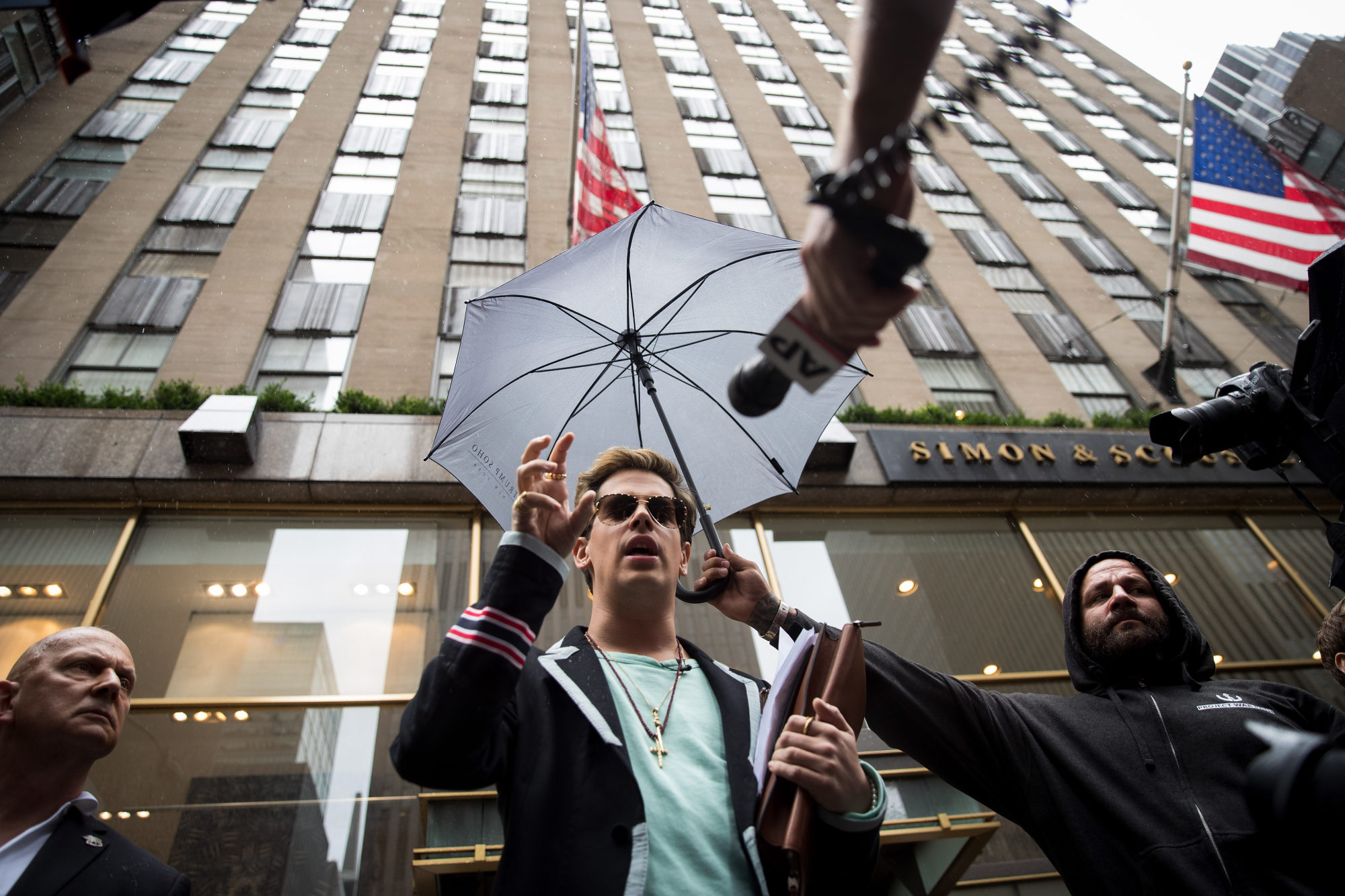 Simon & Schuster had reportedly already signed a US$250,000 advance deal with Yiannopoulos, but it all went down the drain when a video of the political agitator seemingly supporting paedophilia emerged online.
The publisher dropped the book deal and cancelled its publication. The Chicago Review of Books even blacklisted the publishing house, announcing that it wouldn't review any books published by Simon & Schuster for the whole of 2017, as per BBC.
Despite the onslaught, Dangerous still managed to rise to the No 1 spot on Amazon's bestseller list.
Entering politics with Kanye West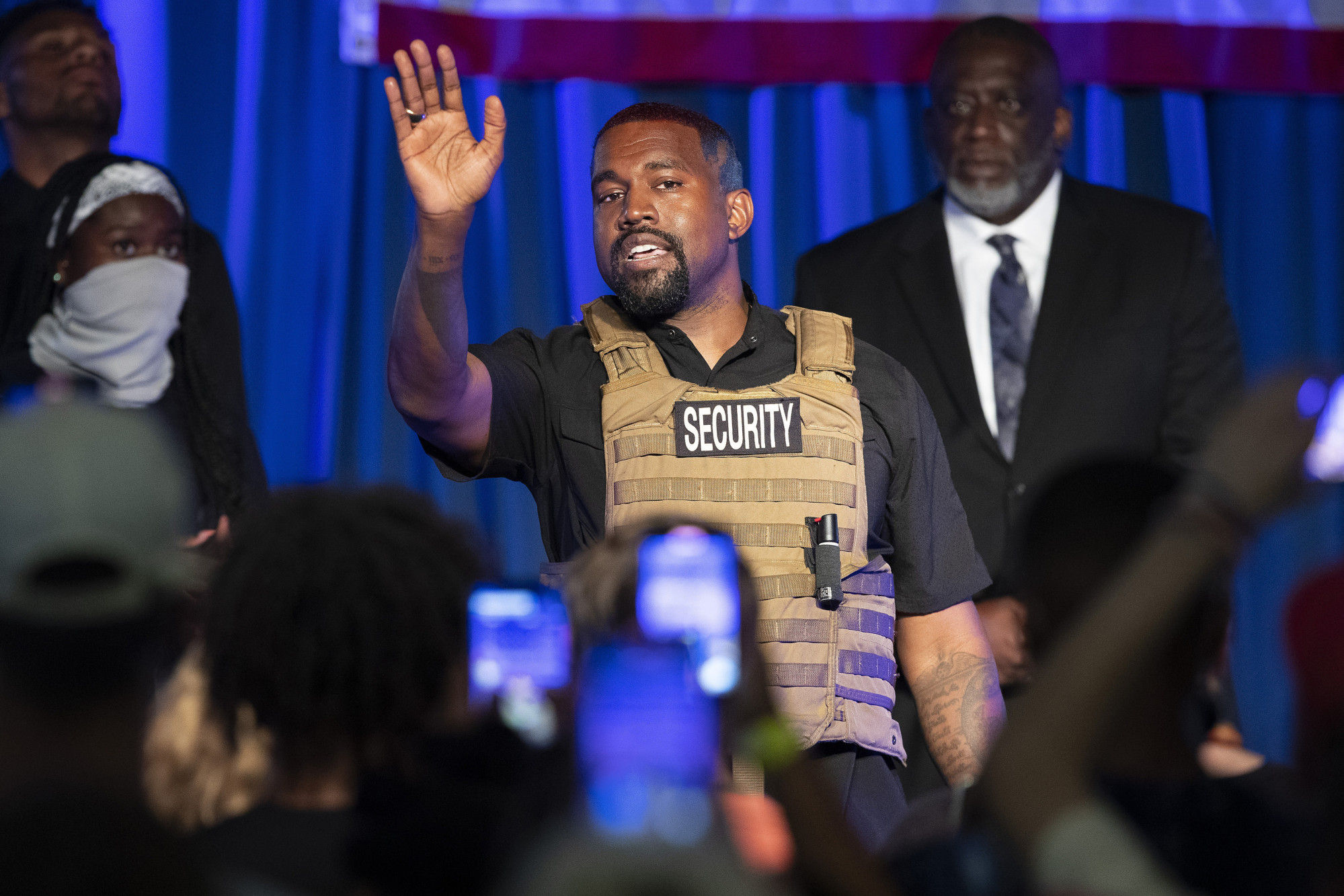 More recently, the former editor has turned to politics, interning for controversial Republican congresswoman Marjorie Taylor Greene. Now he has been confirmed to be helping out on Ye's 2024 presidential campaign.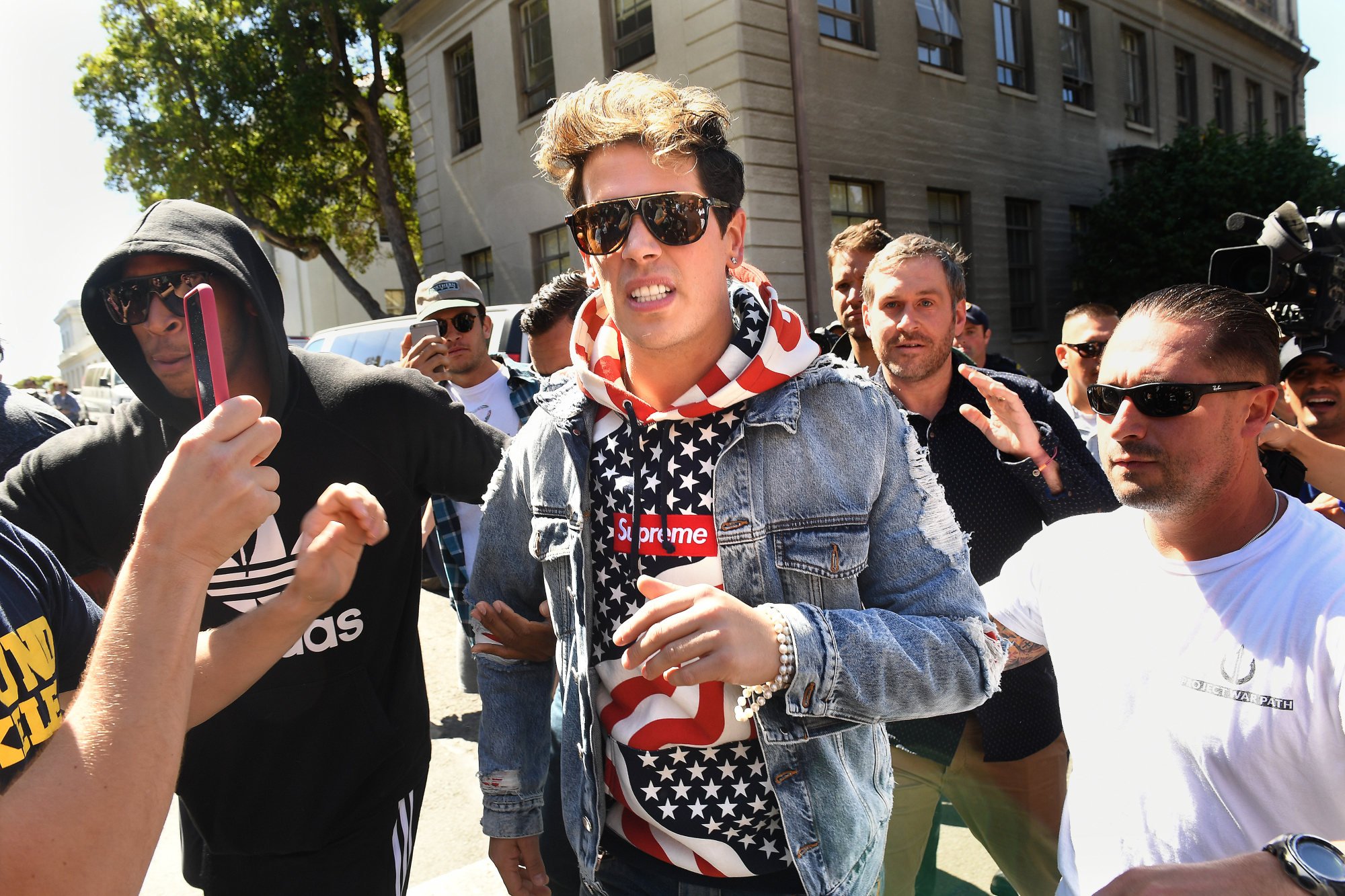 In a recent interview with gathered press, Ye revealed that Yiannopoulos was "working on the campaign" and that his team was attempting to "move to the future".
Ye's new relationship with Yiannopoulos has worried many, with netizens taking to Twitter to express their dismay. One user wrote, "Kanye West running for president in 2024 with Nick Fuentes and Milo Yiannopoulos as advisers wasn't on my bingo card."
"Kanye working with literal Nazis now," wrote another.

He was banned from Twitter for trolling Ghostbusters star Leslie Jones, was a senior editor at Breitbart News, and once referred to Donald Trump as his 'daddy'
The self-proclaimed 'supervillain' recently moved into politics, interning for congresswoman Marjorie Taylor Greene, and is now linked to Ye's 2024 presidential campaign