9 biggest celebrity pregnancy reveals ever, from Rihanna's baby bump photo shoot in Chanel and Meghan Markle and Prince Harry's surprise news, to Beyoncé's MTV show and Kylie Jenner's YouTube vlog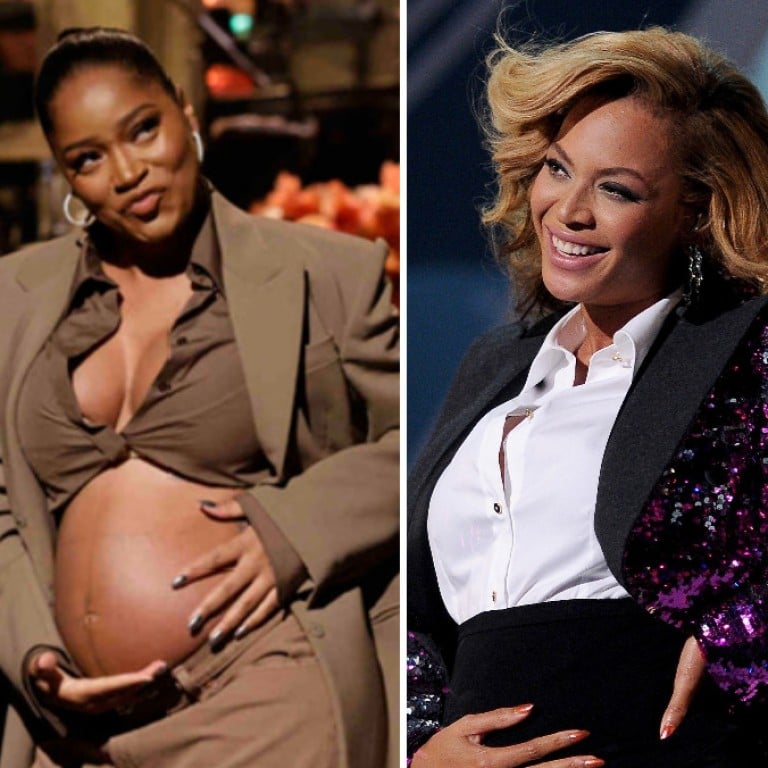 Keke Palmer broke the internet when she revealed that she was pregnant with her first child while hosting an episode of Saturday Night Live in December. The Nickelodeon alum was glowing on stage as she showed off her baby bump, with the audience bursting into roaring applause to cheer on the mama-to-be.
Let's take a look at nine of the biggest celebrity pregnancy announcements in Tinseltown ever …
1. Keke Palmer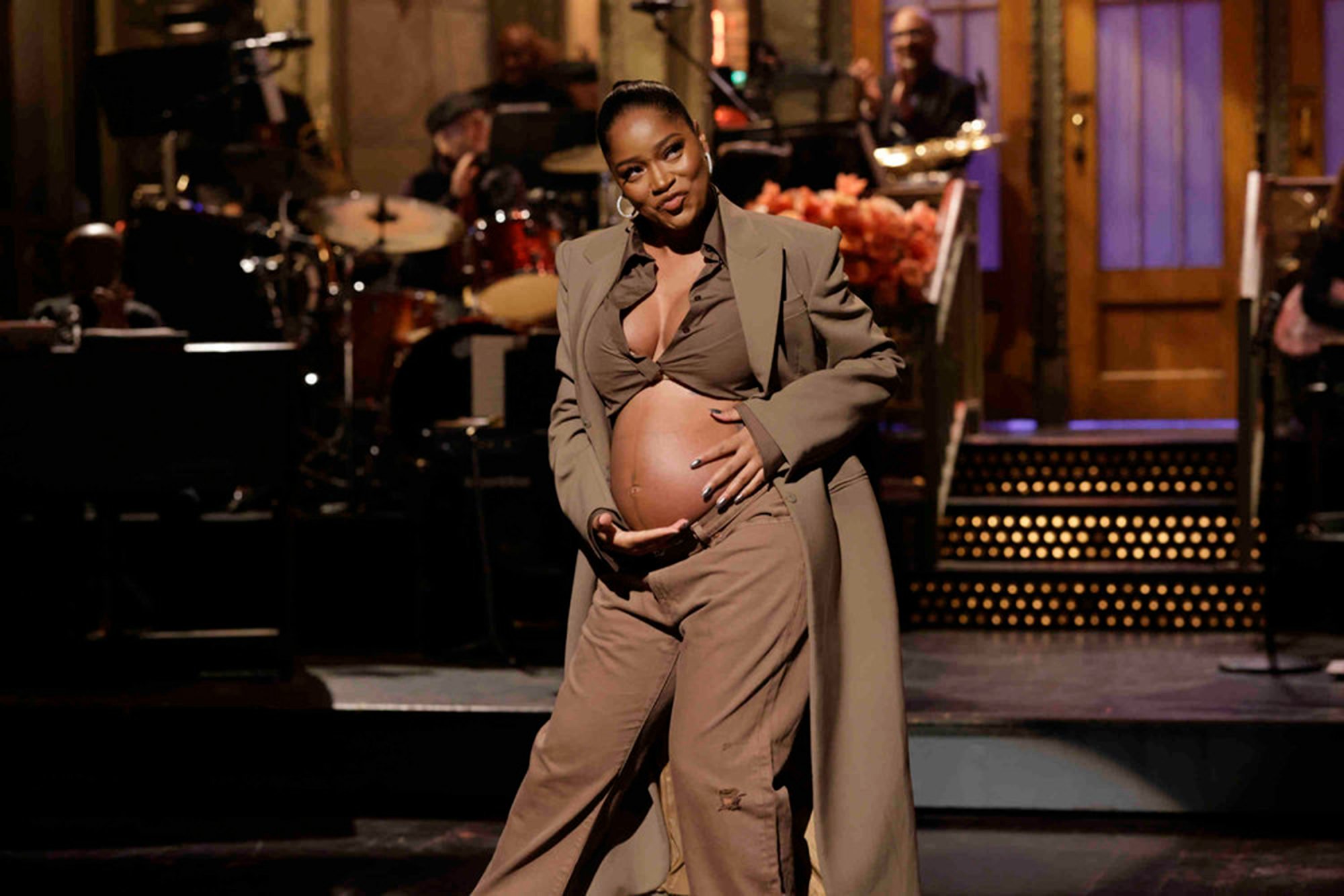 The Nope actress
surprised her
SNL
audience on December 3 with the news that she's expecting her first child. During her opening monologue, the 29-year-old addressed rumours that she was expecting.
"People have been in my comments saying, 'Keke's having a baby, Keke's pregnant,'" she said. "And I want to set the record straight – I am!"
Variety reported that she's having her baby with boyfriend Darius Daulton.
2. Rihanna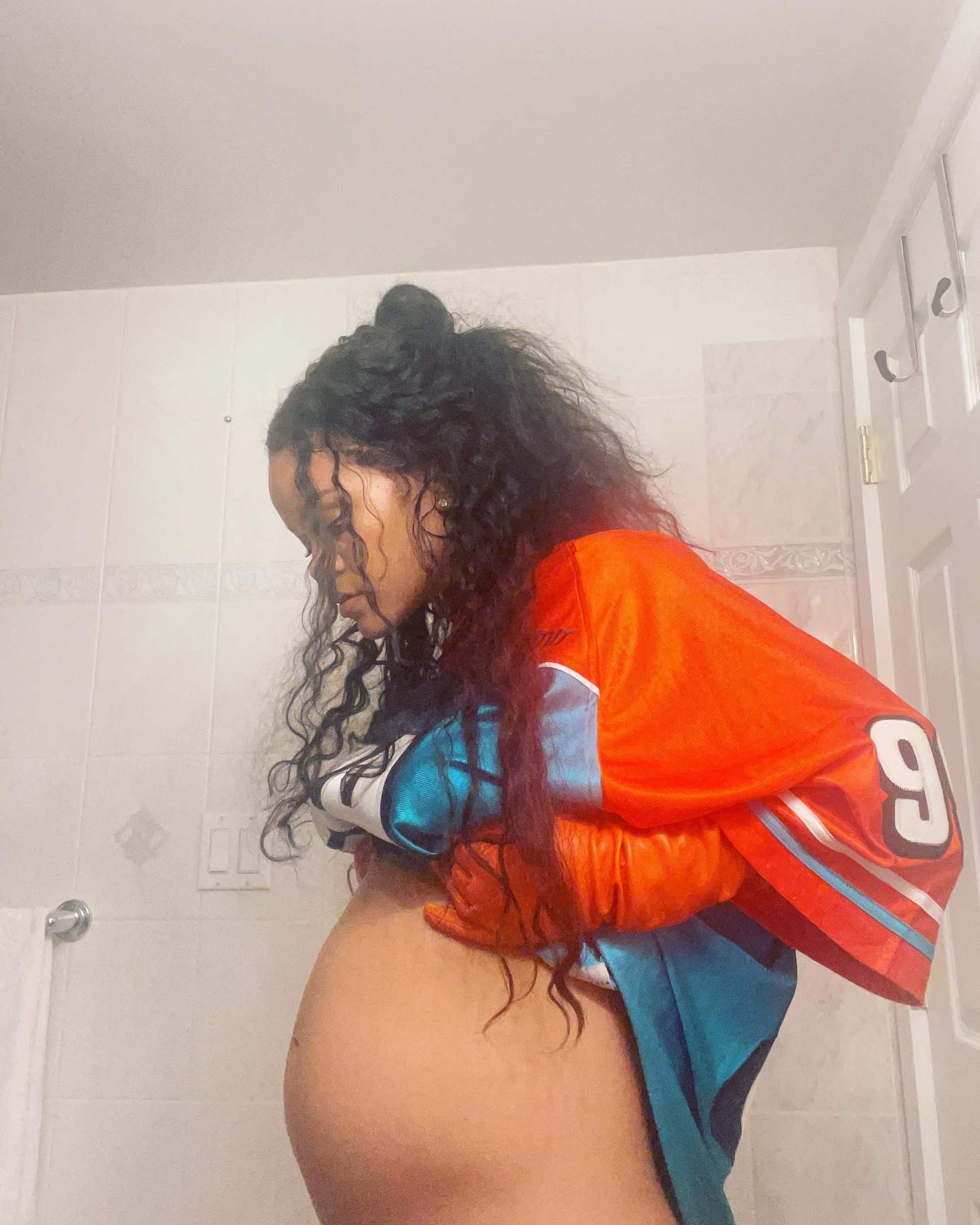 In January, Rihanna and A$AP Rocky, both 34, announced they were expecting a baby together with a Harlem, NY photo shoot.
The couple, who have been linked romantically since May 2021, took to Instagram to share the news that they were expecting their
first baby together
. Photographed by celebrity street photographer Miles "Diggzy" Diggs, the couple shared a cosy winter shoot. Rihanna wore a pink Chanel coat that was strategically unbuttoned to show off her baby bump in the photos. The couple welcomed their baby boy in May.
3. Olivia Munn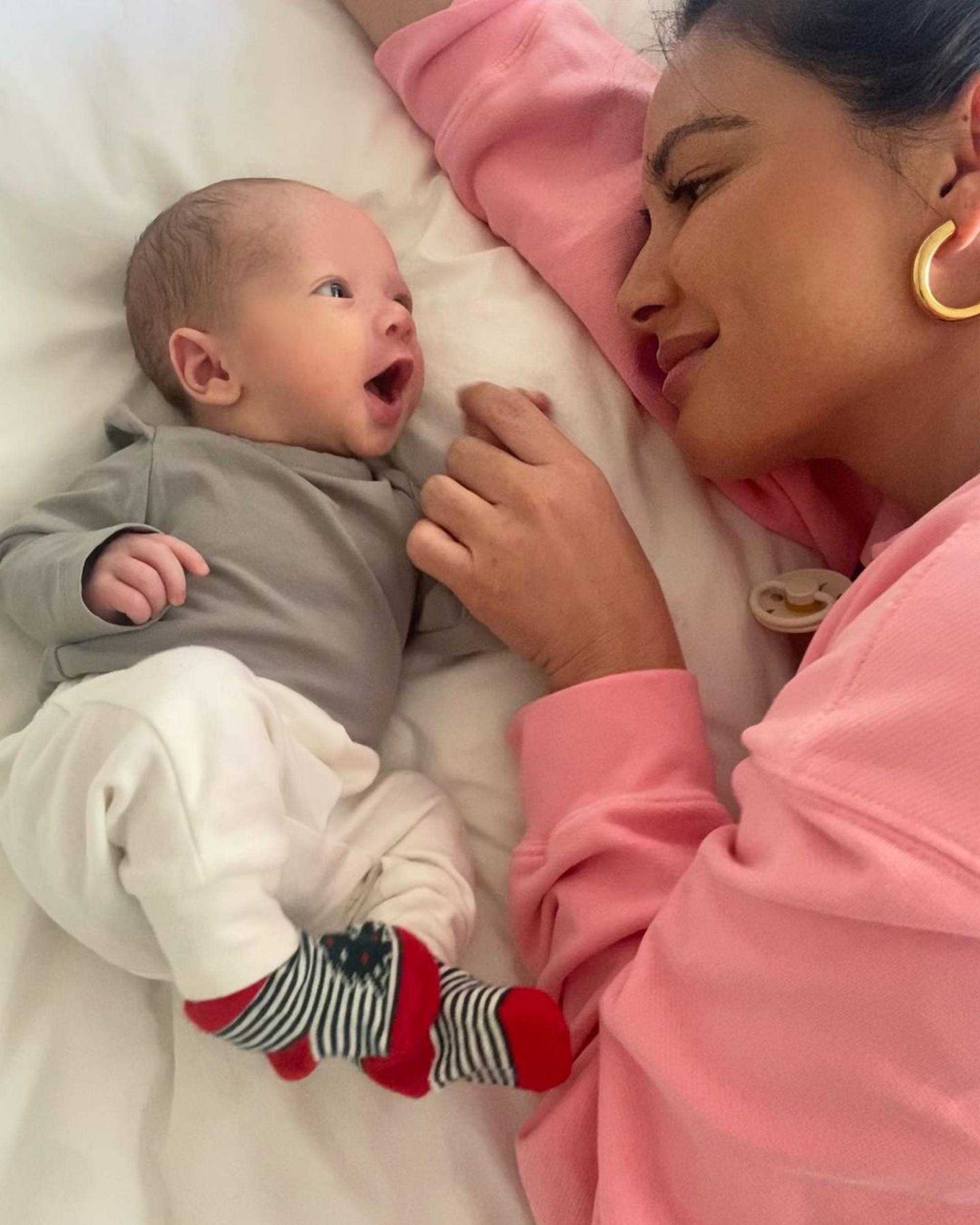 In September 2021, actress Olivia Munn, 42, and comedian John Mulaney, 40, announced they were having a child after a whirlwind start to their relationship. Mulaney and Munn first met in 2013, Insider reported. When Mulaney moved back to Los Angeles after attending rehab for cocaine and alcohol addiction, Mulaney and Munn reconnected in May 2021.
The two instantly sparked dating rumours that resulted in Munn receiving public criticism for her alleged role in Mulaney's 2021 divorce from his ex-wife Anna Marie Tendler. In September 2021, Mulaney revealed that he and Munn were expecting a child together while appearing on Late Night with Seth Meyers. In November, the couple welcomed their baby boy.
4. Gigi Hadid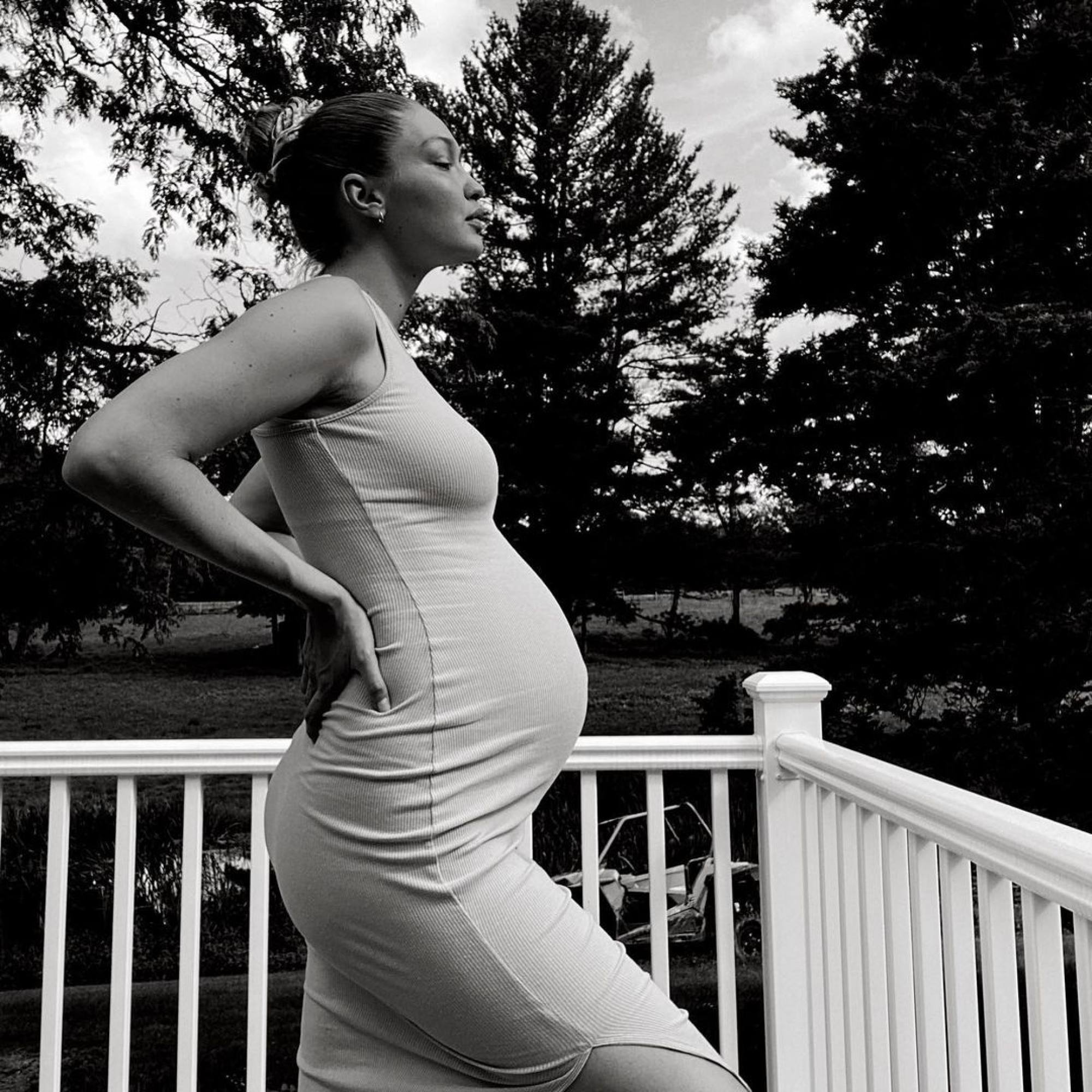 Supermodel Gigi Hadid
, 27, confirmed that she was pregnant in April 2020 with ex-boyfriend Zayn Malik's baby. While appearing on
The Tonight Show with Jimmy Fallon
, Hadid confirmed that the rumours about her pregnancy were true. TMZ initially reported the news and cited "family sources" as confirmation.
"Obviously we wished we could have announced it on our own terms, but we're very excited and happy and grateful for everyone's well wishes," Hadid said while appearing on the late-night show.
The couple began dating in late 2015, Insider reported, and welcomed a baby girl in September 2020. Malik and Hadid split in 2021 after sources claimed Malik struck Hadid's mother Yolanda, according to People.
5. Kylie Jenner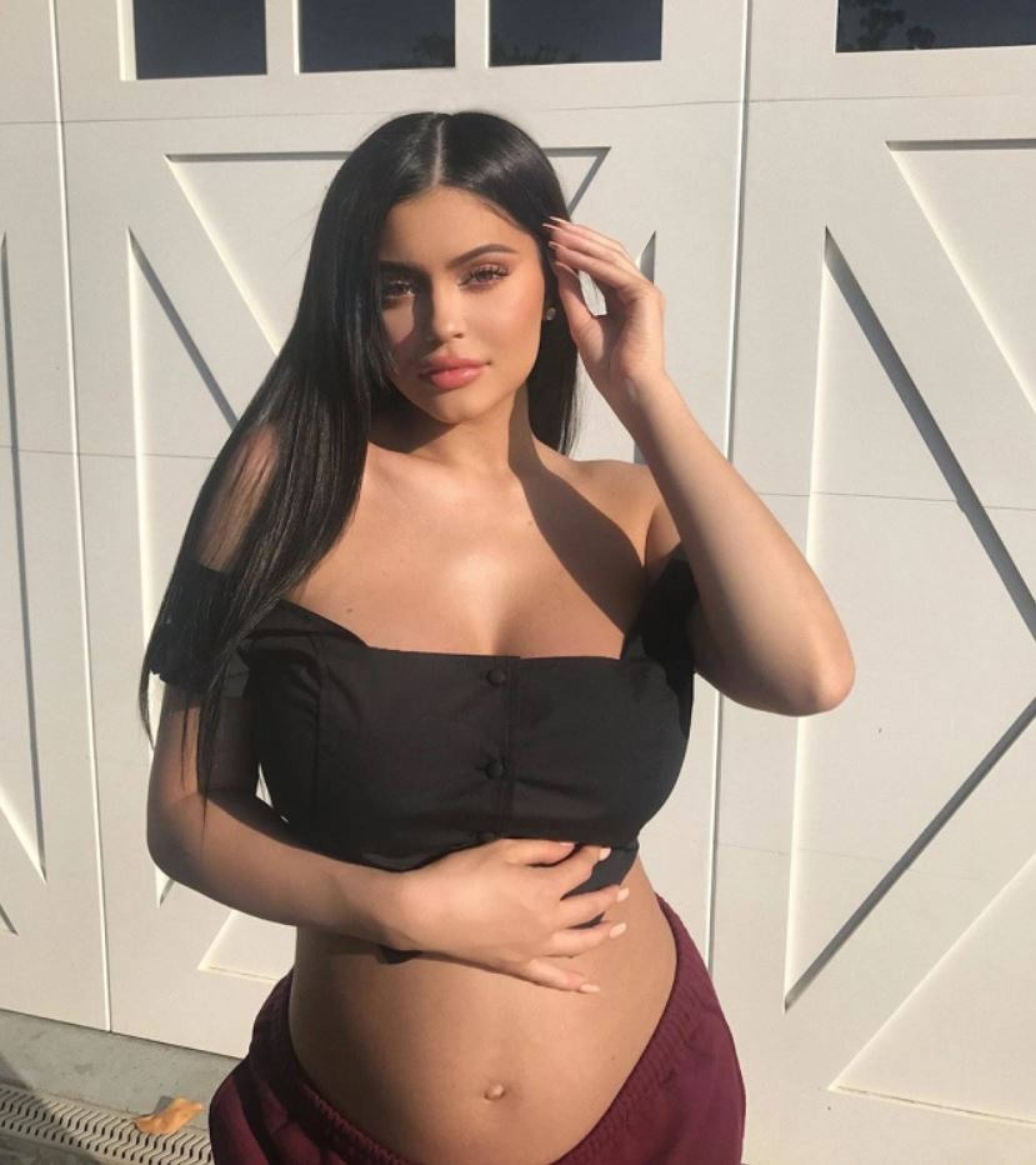 In February 2018,
Kylie Jenner
broke the internet when she revealed she and Travis Scott were expecting a baby. In an intimate collection of clips, Jenner shared her secret pregnancy journey on YouTube to announce the exciting news. The video has over 106 million views. In October 2017, rumours floated around that the youngest Jenner sister was pregnant, though nothing had been confirmed.
Scott, 31, and Jenner, 25, welcomed Stormi Webster in February 2018, before Jenner shared the news publicly. In February, Scott and Jenner welcomed their second child together, a baby boy.
6. Meghan Markle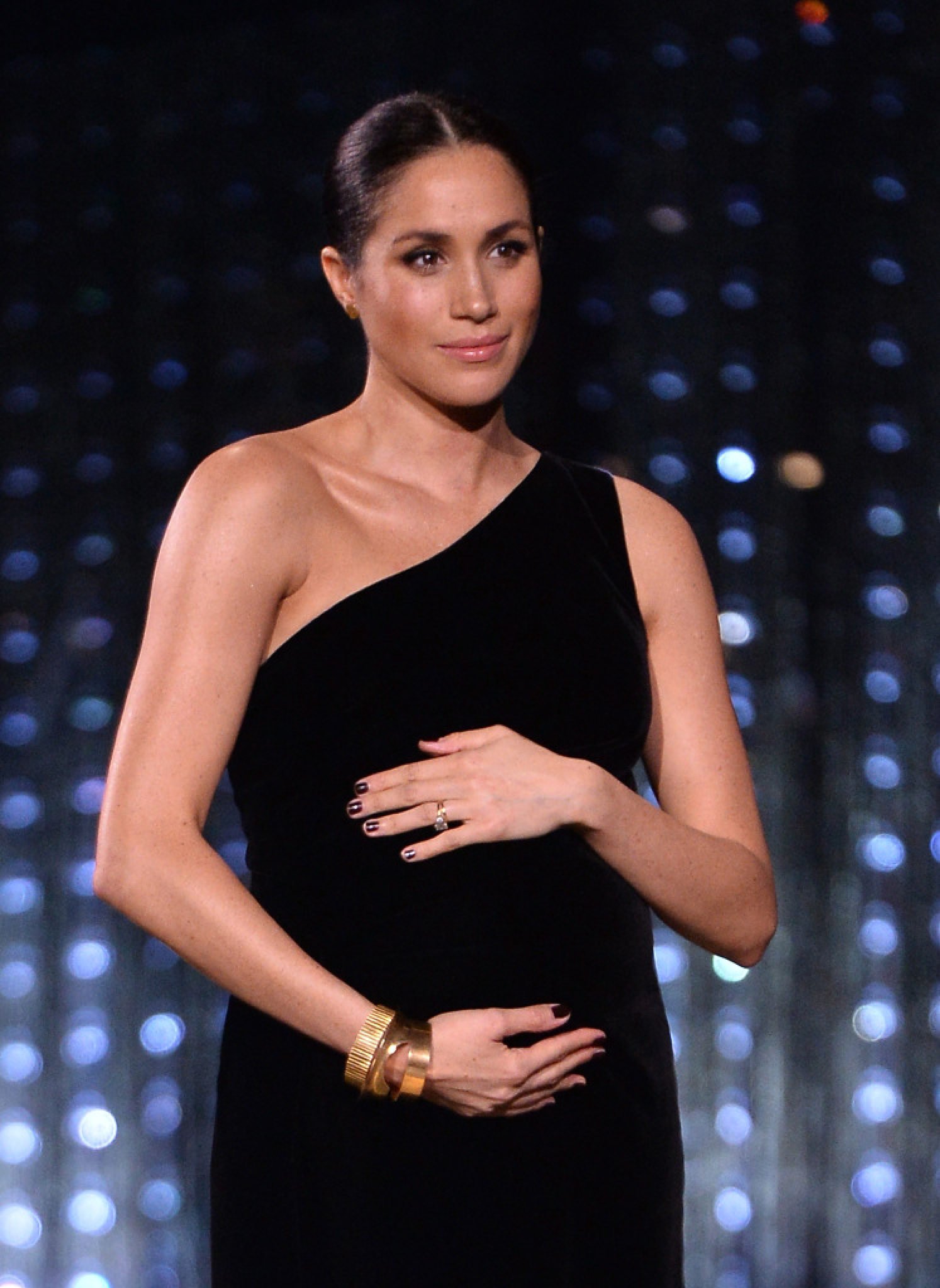 After landing in Australia ahead of their first royal tour together, the Kensington Palace Twitter account announced in 2018 that
Meghan Markle
, 41, and Prince Harry, 38, were expecting a baby. The terse tweet revealed that the baby would arrive in "the spring of 2019". Archie, their son, was born on May 6, 2019.
On Valentine's Day 2021, the couple announced they were expecting another child with an intimate black and white photograph. Their second-born, Lilibet, was born in California in June 2021.
7. Cardi B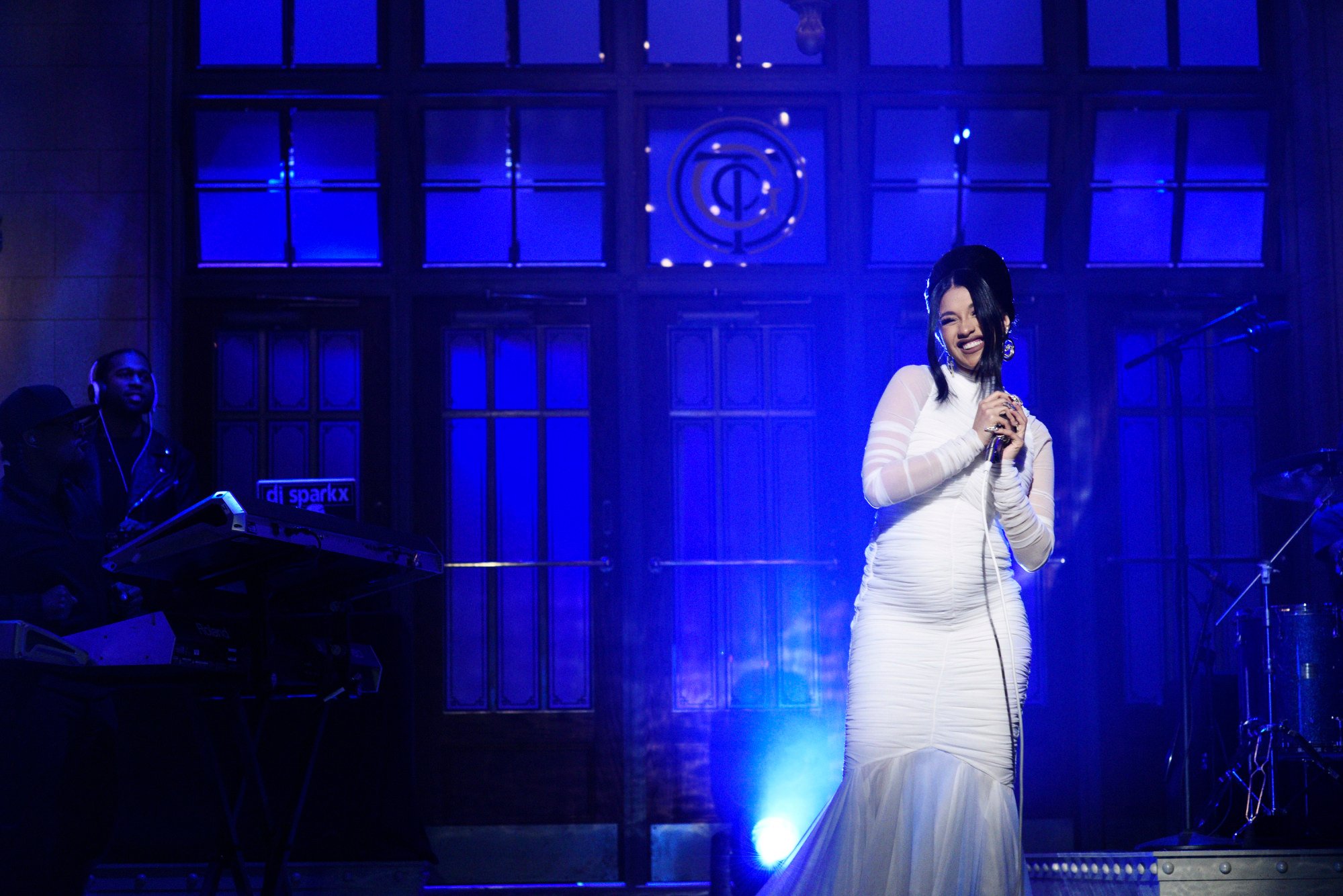 "I Like It" rapper Cardi B, 30, announced her first pregnancy while performing on Saturday Night Live in April 2018. She revealed she and her now-husband Offset, 30, were expecting during a performance on the show. "I'm finally free!" Cardi B exclaimed after her performance was over.
While singing her song "Be Careful", the camera slowly zoomed out to show Cardi B's pregnant stomach. Though the rapper had been denying rumours that she was pregnant for months, she took the opportunity to confirm those rumours on stage.
Cardi B and Offset share two children and three stepchildren together.
8. Blake Lively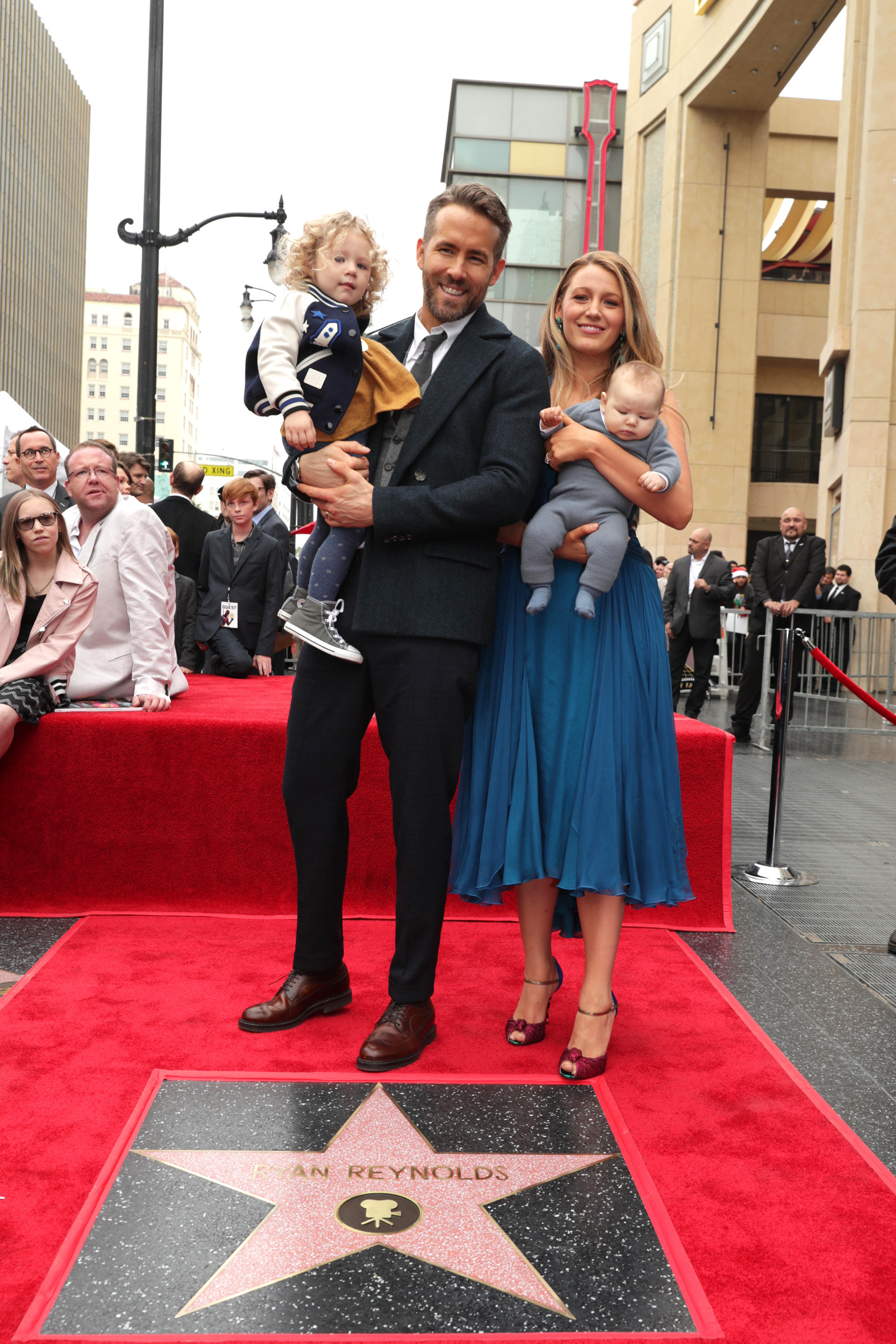 Actress Blake Lively announced her first
pregnancy
with husband Ryan Reynolds on her now-retired lifestyle website Preserve in October 2014, according to Hello! magazine. In 2015, Lively decided to shut down the lifestyle website and brand, according to Vanity Fair. Lively, 35, and Reynolds, 46, now have three children together, with a fourth one on the way.
9. Beyoncé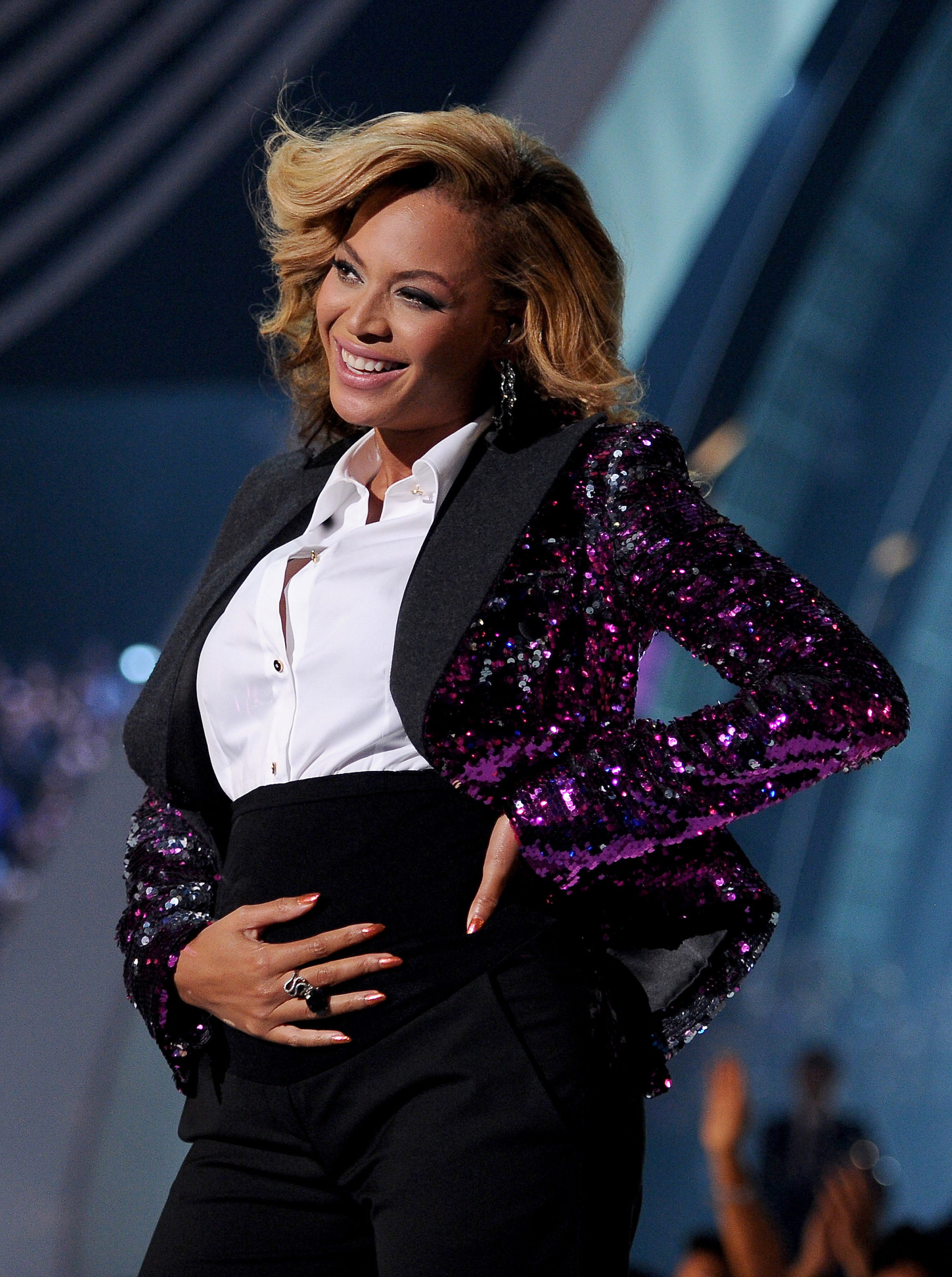 In her infamous 2011 MTV Video Music Awards performance, Beyoncé, 41, revealed that she was pregnant with her first child. While performing her hit song, "Love on Top", Beyoncé unbuttoned her suit jacket to reveal that she was pregnant with husband 53-year-old Jay-Z's child. Their firstborn daughter Blue Ivy Carter was born on January 7, 2012.
In February 2017,
Beyoncé
announced their second pregnancy on Instagram. Later that year, Beyoncé and Jay-Z welcomed twins Rumi and Sir Carter.
This article originally appeared on
Insider
.

Rihanna rocked the world when she was photographed with a baby bump with A$AP Rocky, while Keke Palmer and Cardi B shared their news on Saturday Night Live
Olivia Munn's baby daddy John Mulaney gave the scoop on Late Night with Seth Meyers, while Gigi Hadid confirmed the pregnancy rumours in an interview with Jimmy Fallon