8 most controversial celebrity outfits of 2022: from Kanye West's 'White Lives Matter' shirt and Kim Kardashian's Marilyn Monroe Met Gala dress, to Dua Lipa's sheer fashion and Bella Hadid's corset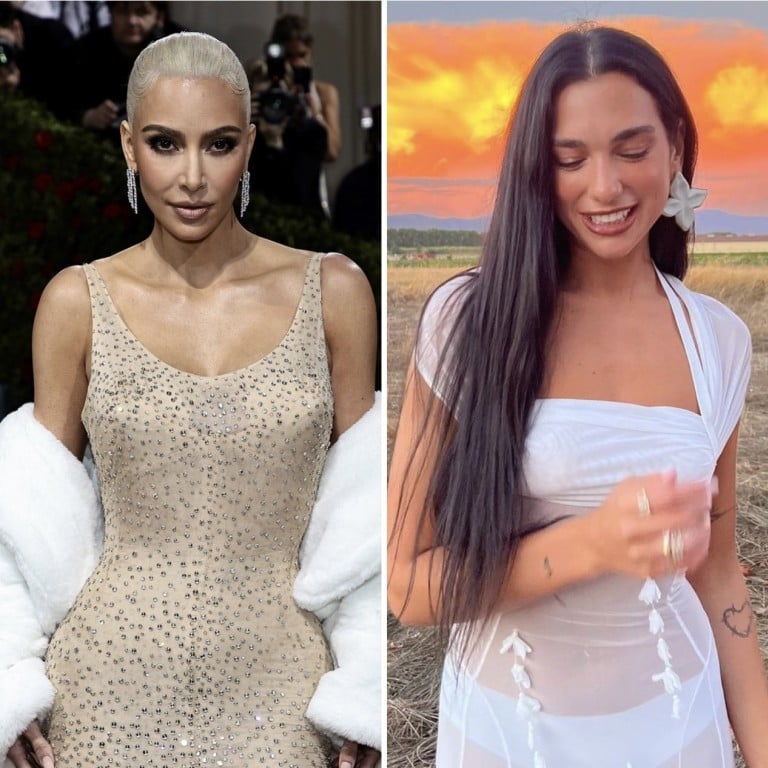 Remember when Kim Kardashian got the internet in an uproar for wearing Marilyn Monroe's iconic dress
at the Met Gala
? Well, that was only a few months ago – and it was just one of the biggest fashion debates of the year.
From Ye's "White Lives Matter" shirts to Dua Lipa's sheer, white dress for her friend's wedding, here are the biggest controversial – and sometimes even offensive – celebrity fashion choices of 2022.
1. Kim Kardashian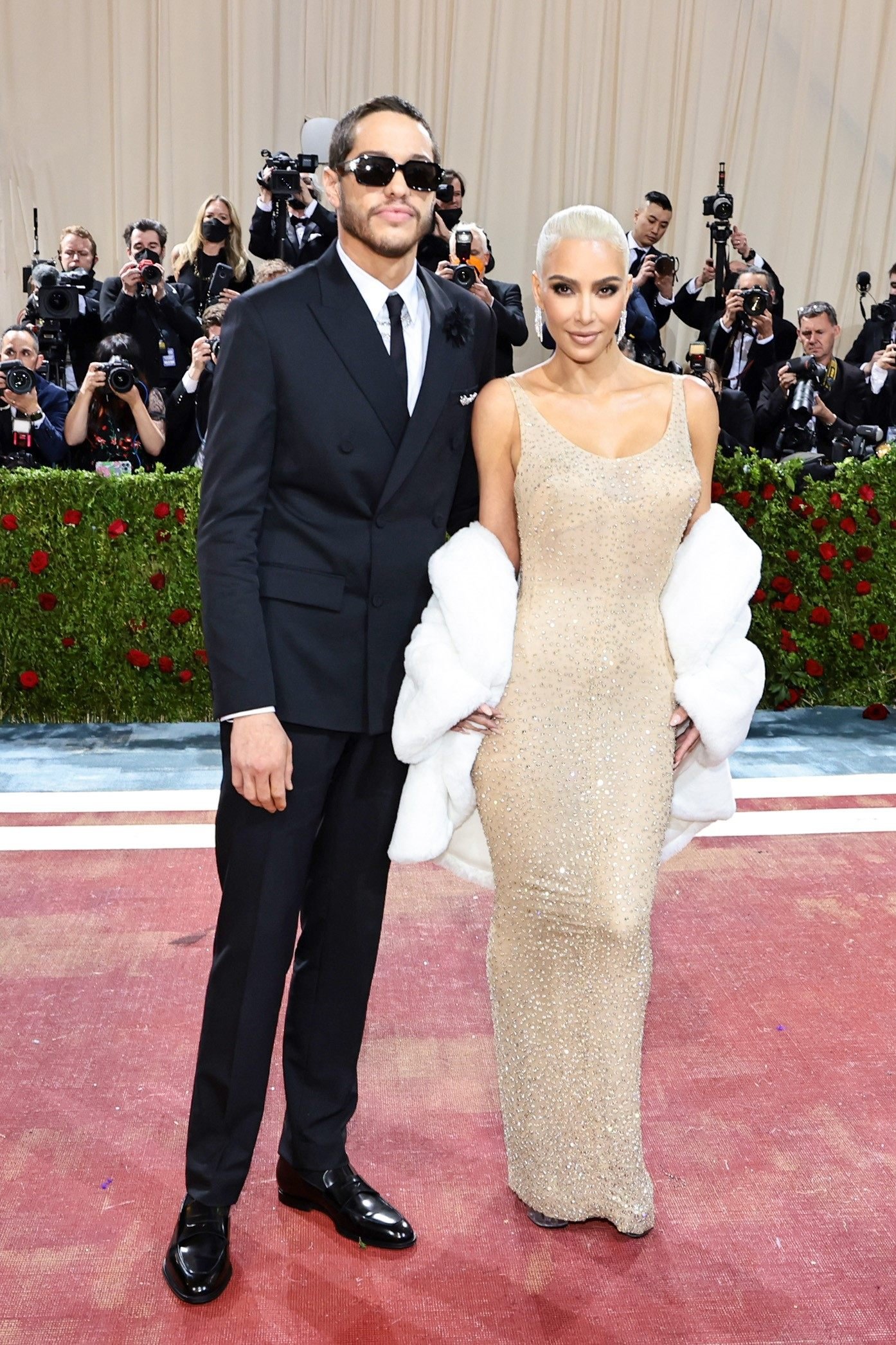 For the annual event, Kardashian, 42, wore
Marilyn Monroe
's sparkle-covered, nude illusion gown that the late actor wore to sing "Happy Birthday" to John F. Kennedy in 1962. Though Monroe's estate approved of the fashion moment, many others – including the gown's designer Bob Mackie – were upset with Kardashian for wearing it. They argued that the dress is a historic garment and should be preserved.
Others, however, took issue with Kardashian revealing that she lost 7kg (16 pounds) in three weeks to fit into the dress. Even dietitians said her method was dangerous and could promote unhealthy body standards.
The controversy continued when Ripley's Believe It or Not!, the museum franchise that lent the dress to Kardashian, posted a behind-the-scenes video of her trying the dress on. She wore gloves while touching the dress – something she didn't do on the red carpet – and was also gifted a lock of Monroe's hair.
2. Bella Hadid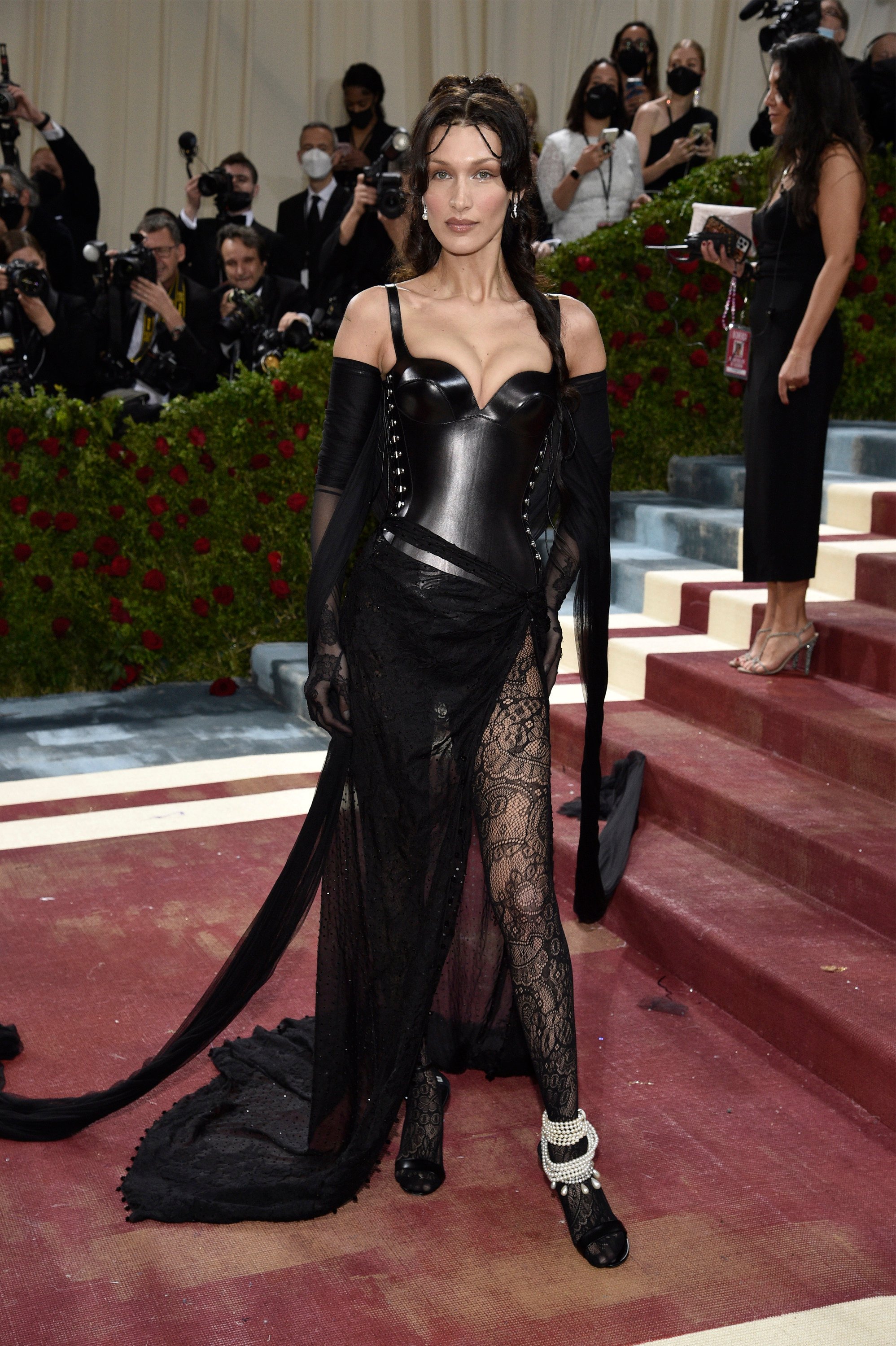 Bella Hadid
, 26, also faced backlash after the Met Gala, where she donned a leather corset dress that seemingly impacted her breathing.
During a discussion with Interview Magazine in May, Hadid told editor-in-chief Mel Ottenberg that after appearing on the red carpet, she "literally like, blacked out". "I don't know if that was my anxiety, or maybe the waist was giving cinch and I couldn't breathe," she said. "I mean, there were probably a lot of things happening."
After some expressed concern for Hadid and spoke out against corsets as a fashion trend, the model clarified her comment via an Instagram Story. "I want to make something very clear … This is not at all what I [meant to] say," she wrote. "I didn't say I blacked out because of my corset. I joked that I blacked out, not because of my corset, but from the regular anxieties and excitement of the carpet. I meant more like it goes by in a flash. So quickly that ya barely remember it! I should have said that."
3. Julia Fox
Not everyone agreed with
Julia Fox
's stance on wearing a bra and underwear to the grocery store.
In May, the 32-year-old actress was photographed outside a grocery store in Los Angeles, California, wearing a black-and-white underwear set. She also sported heeled denim boots, a purse crafted from jeans, and a denim blazer worn loosely on top.
Her outfit was quickly turned into a meme and was widely discussed online. But Fox stood by her fashion choice on Instagram. "I just think if it's socially acceptable at the beach it should be the same everywhere lol," she wrote on her Instagram Story.
4. Megan Fox
Megan Fox, 36, wore a seemingly innocent jumpsuit in May, but she caused a stir with an Instagram post about the outfit. The jumpsuit – made from a sky-blue fabric and embellished crystals – was sleeveless with a deep neckline. Fox wore it for a day spent
with her fiancé Machine Gun Kelly
, 32, and later shared videos of herself wearing it on Instagram.
She also included a screenshot of a text she sent to her stylist about the outfit. Her text said: "Was this blue outfit expensive because we just cut a hole in the crotch so we could have sex." TMI, much?
5. Kendall Jenner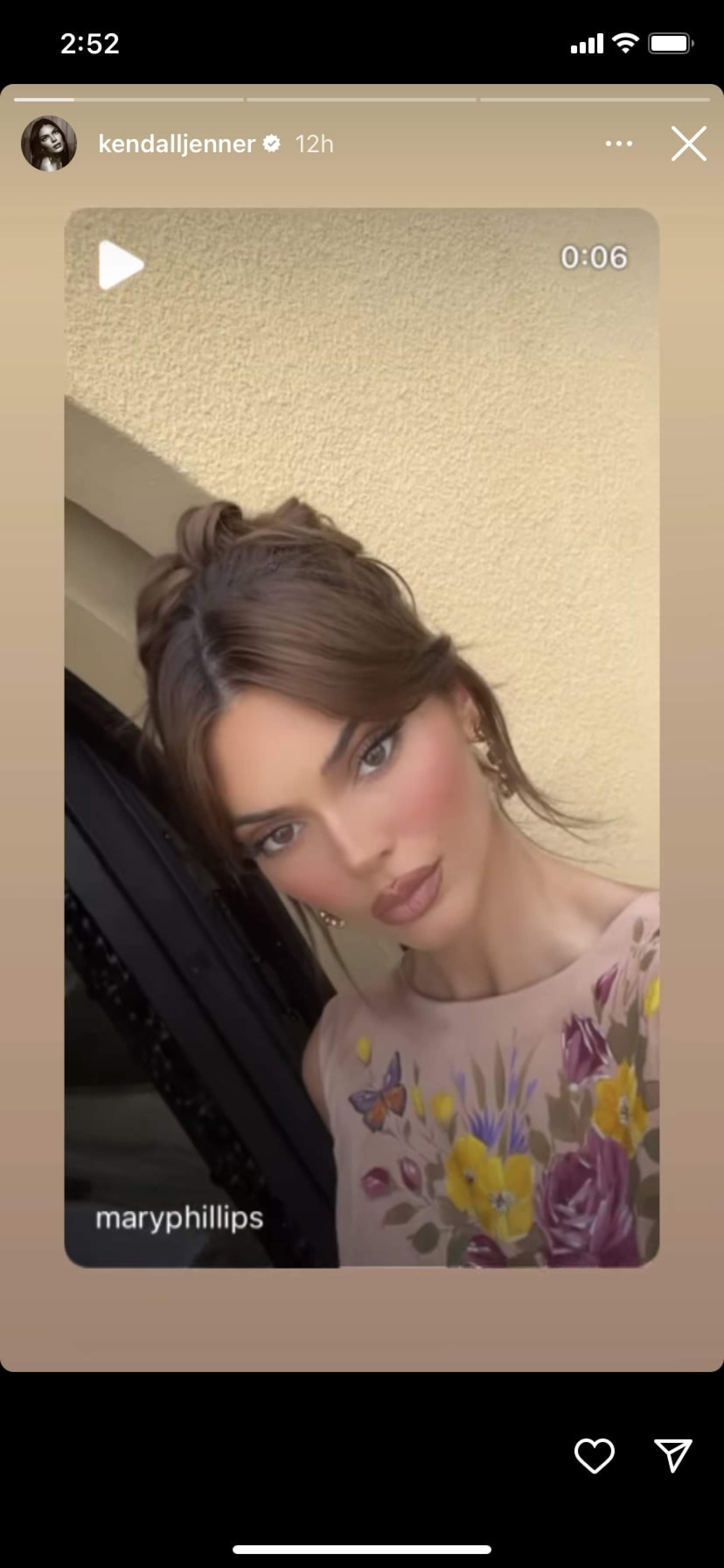 In an Instagram video posted by her sister Kylie Jenner during the wedding, Kendall is seen struggling to walk up steps in her baby-pink Dolce & Gabbana gown. It was sleeveless, form-fitting and snug around her legs, making it difficult for her to walk.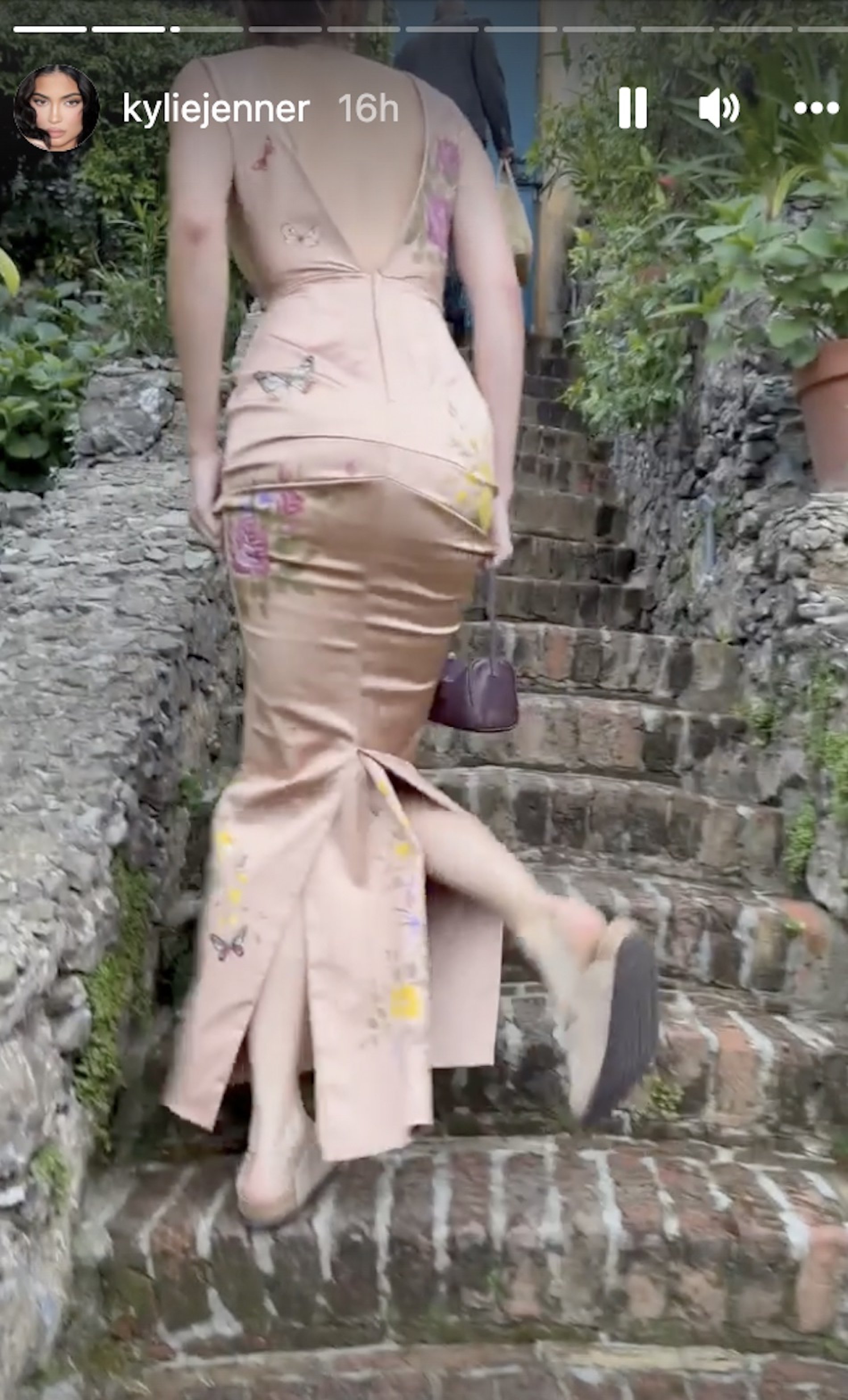 "Are you OK? Oh s***, these stairs are crazy," Kylie can be heard saying in her video – which has been reposted by fans – while her sister takes large steps from side to side.
The clip quickly went viral, with people saying that Kendall should have chosen a different dress and that Kylie humiliated her sister with the video.
6. Kim Kardashian (again)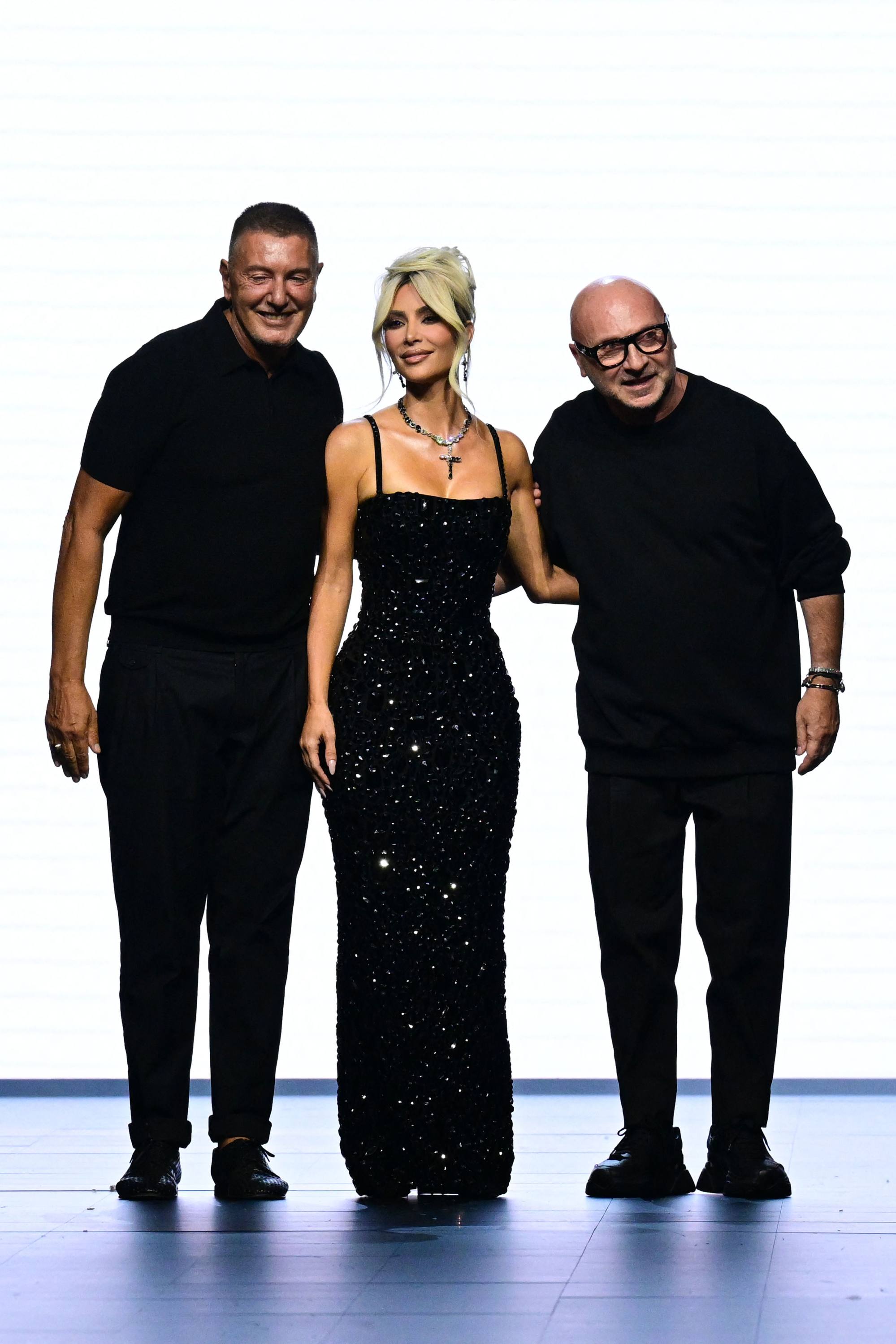 Kardashian also had a difficult fashion moment in September as the result of a form-fitting dress.
For Milan Fashion Week this year,
Kardashian made an appearance
on the Dolce & Gabbana runway. She also attended the event's party after making an outfit change – one that came with a slight problem.
In a video posted to TikTok by Kardashian's friend Stephanie Shepherd, you can see the reality TV star struggling to walk up a set of stairs in the sparkling gown she changed into.
It was so tight that she had to hop up some stairs and slowly climb others. She also couldn't get into a car on her own while wearing the gown, as seen in the TikTok video. Many fans acknowledged that Kardashian looked great in the silver gown, but also said the lengths she went to wear it were ridiculous.
7. Dua Lipa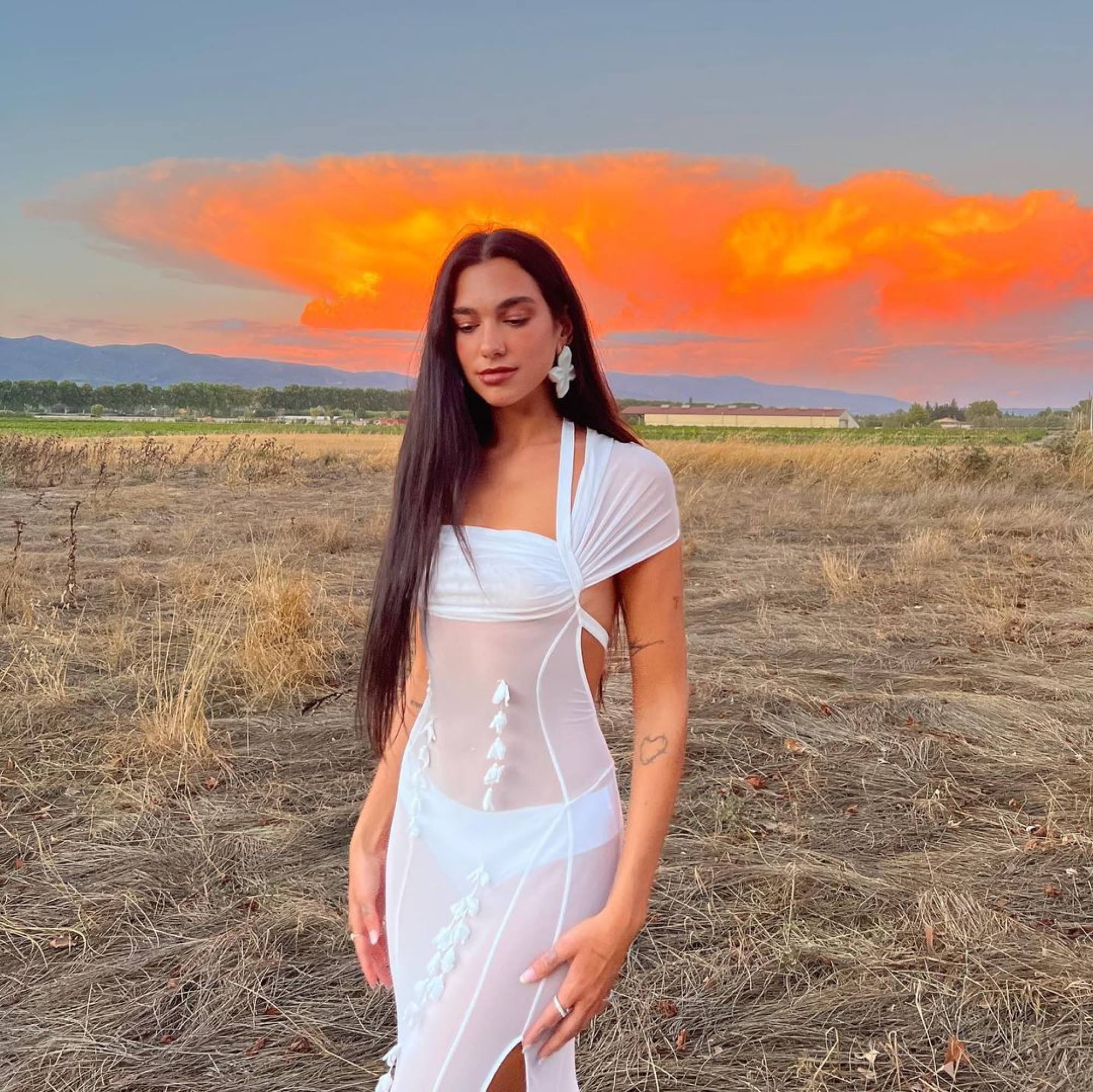 Dua Lipa, 27, looked incredible at a friend's wedding this August, but some took issue with her sheer, white dress.
Lipa was in France for the wedding of designer Simon Porte Jacquemus and his now-husband Marco Maestri.
For the occasion, the singer wore one of Jacquemus' daring designs: a short-sleeved gown made from white fabric with a few flower tassels hanging from the front of the dress. It also had a thigh-high slit and a sheer skirt, revealing her white underwear and matching halter bra.
Many fans loved her dress, but others argued that it wasn't appropriate wedding-guest attire, as white gowns and outfits are typically reserved for the people getting married.
8. Ye, formerly known as Kanye West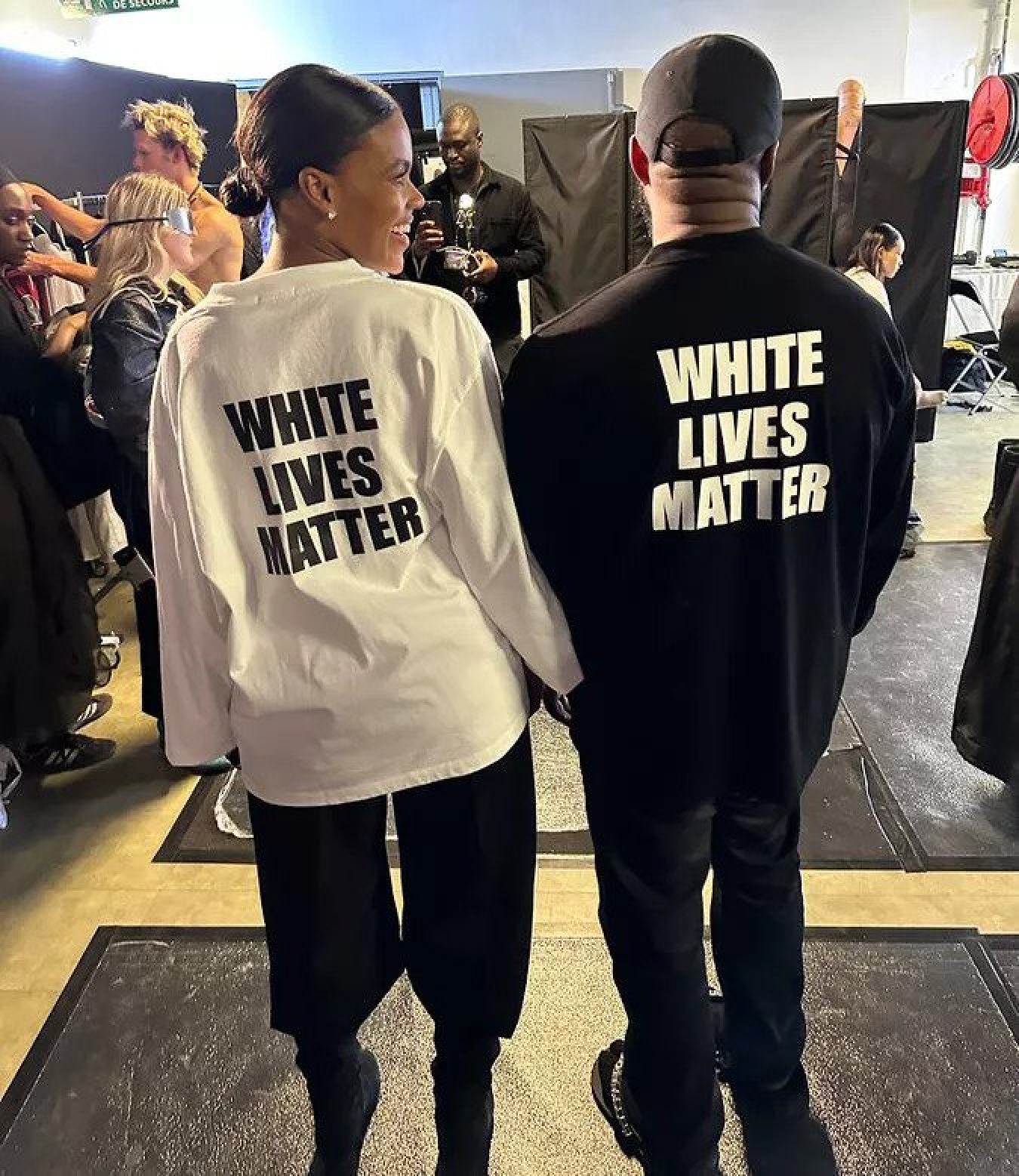 He wore the offensive shirt for his Yeezy fashion show in early October, during which he gave a speech and showed his Season 9 fashion collection.
Days later, he was interviewed by Fox News and said he thought the shirt was "funny" and that he had a "gut instinct" to wear it. He also said his "connection with God" and his "brilliance" inspired the choice.
Soon after the show, the 45-year-old sent a box of the shirts to homeless people on Los Angeles' Skid Row, leading homeless advocates to accuse him of using unhoused people as a "political prop". He's since
lost billions of dollars
, and brands like Adidas have cut ties with him.
This article originally appeared on
Insider
.

Kylie Jenner posted a TikTok video of sister Kendall Jenner struggling to walk up stairs in a tight Dolce & Gabbana dress at Kourtney Kardashian's wedding in May
Kim K sparked backlash for wearing Marilyn Monroe's iconic 'Happy Birthday' gown at the Met Gala, while Julia Fox confidently strolled into a supermarket in her underwear